Streetwear is booming everywhere! Yes, street style looks are an indication of what we'll be wearing this season. To prove this, we conducted a survey and asked the designers to pinpoint the best urban men's street style outfit ideas 2019 for fashion lovers…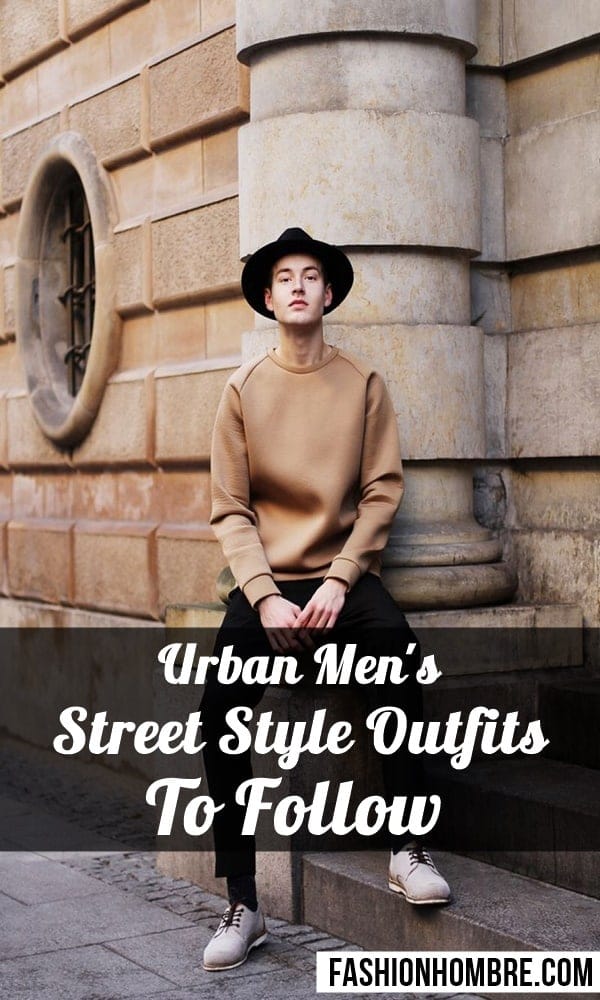 Luckily, this year seems some of 2018's biggest trends gaining far more importance in 2019. So, what you should be holding on to in order to nail the key looks, we present the latest men trends you will be bound to see more this year. So, read on and get inspired to mix it up a little! Here we present some amazing ideas of what to wear with black jeans for men. Check out-
Urban Men's Street Style Outfits To Follow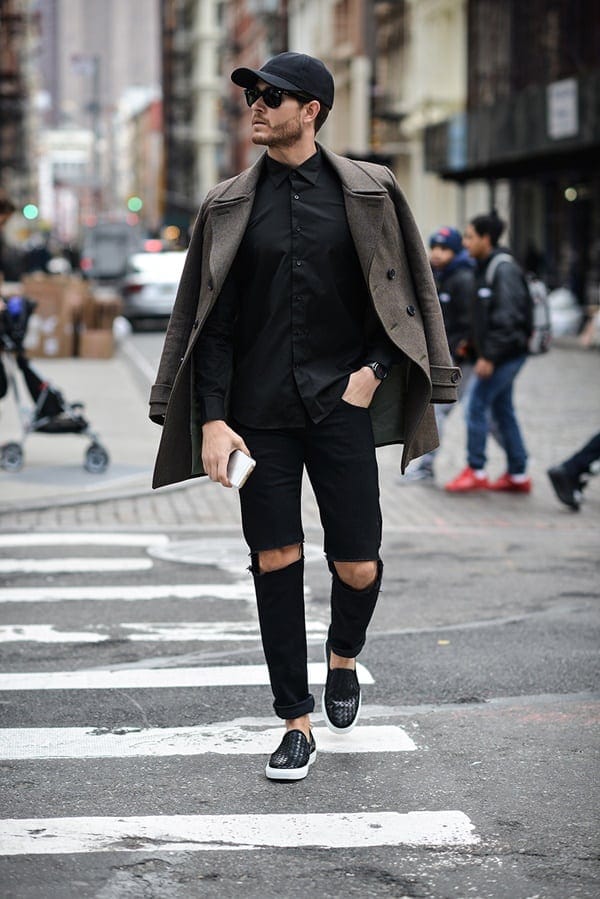 Image Source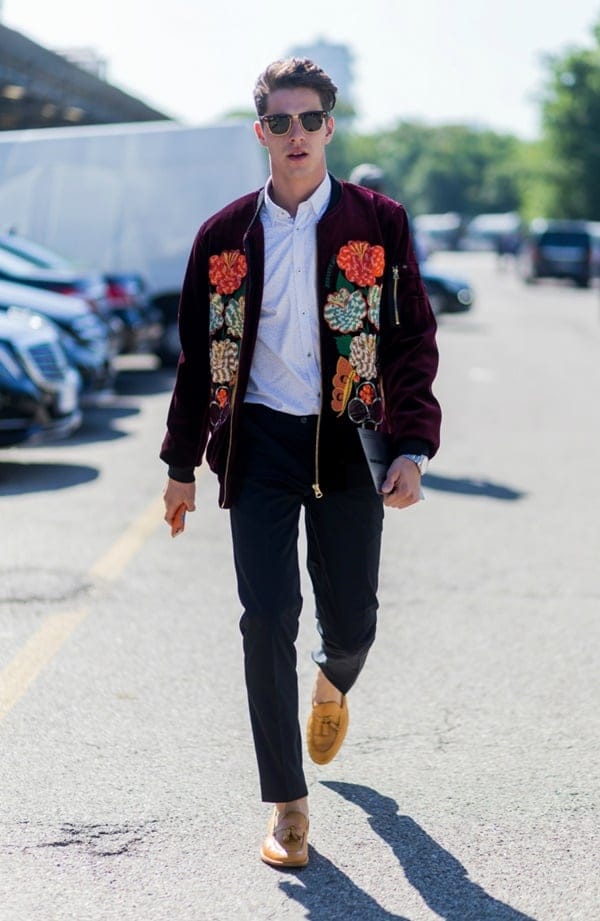 Image Source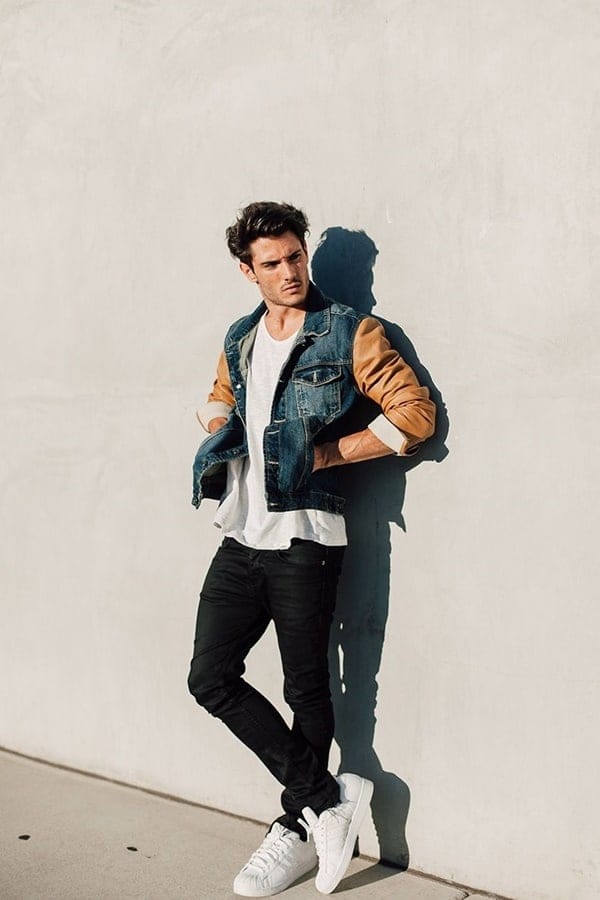 Image Source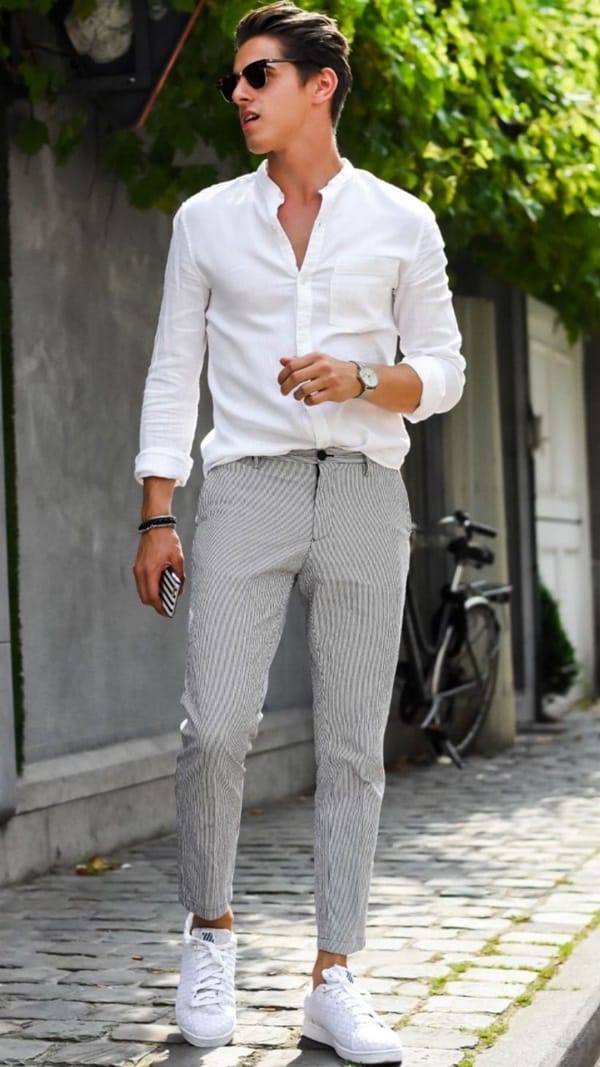 Image Source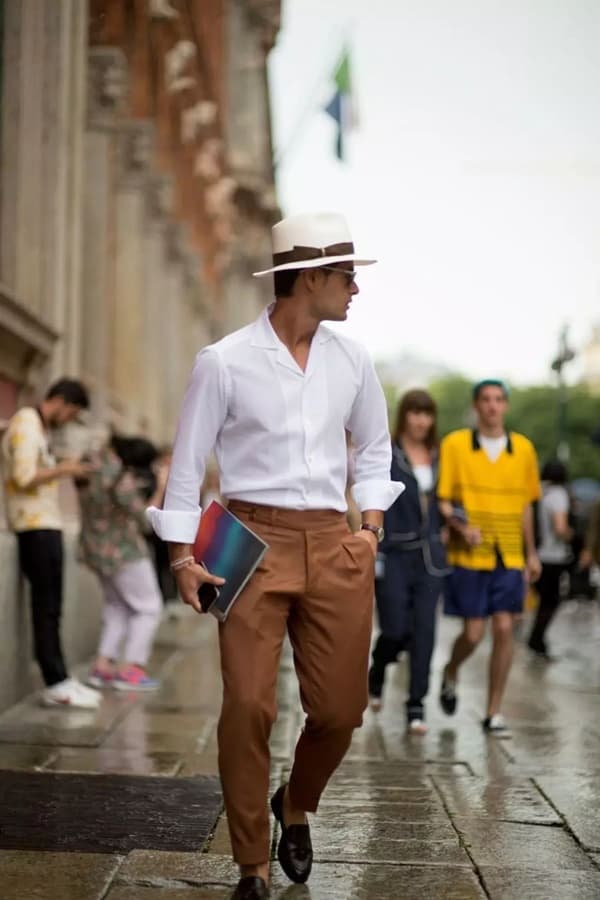 Image Source
Short – Sleeve Collared Shirts!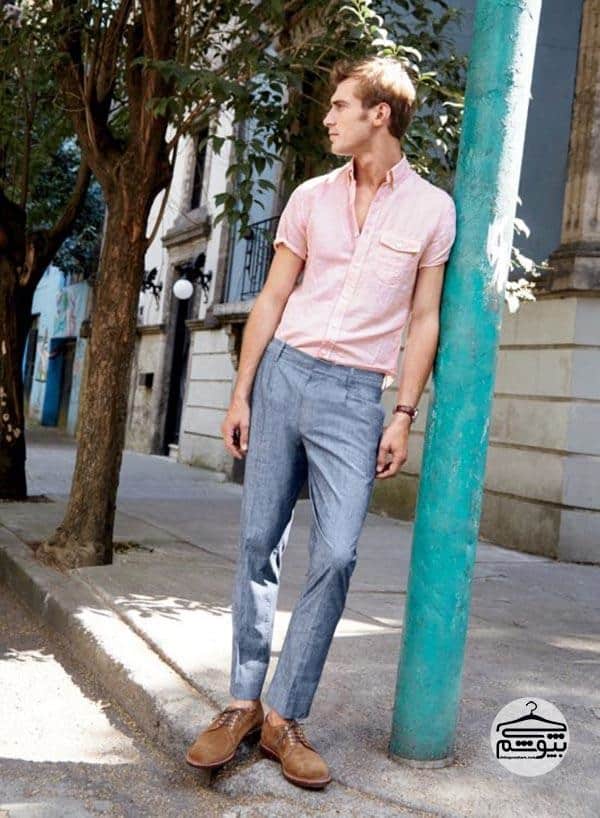 Image Source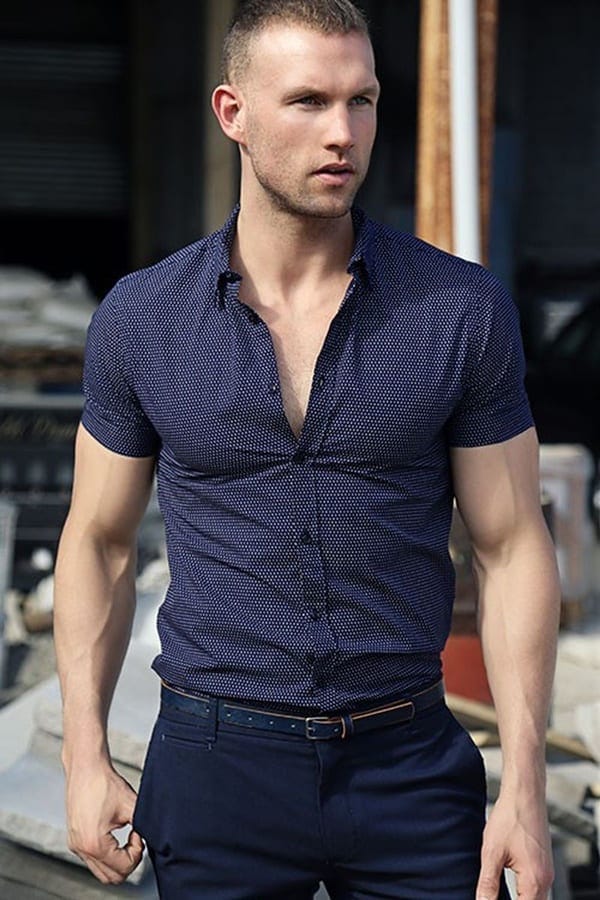 Image Source
Are you looking for something light for casual hot summer days? Just hit into bicep-hugging sleeves. Short-sleeve collared shirts are a cool option, but make sure the collar isn't so wide – otherwise, you'll look like a bowling alley season-pass holder. In other words, this street look is all about keeping your look tasteful and easy-going for long hours.
Knee-Skimming Shorts!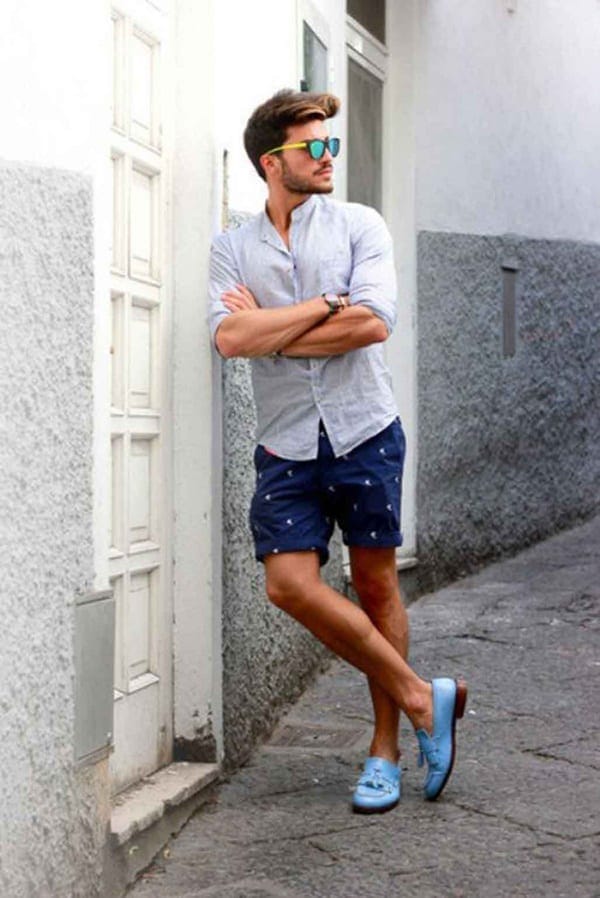 Image Source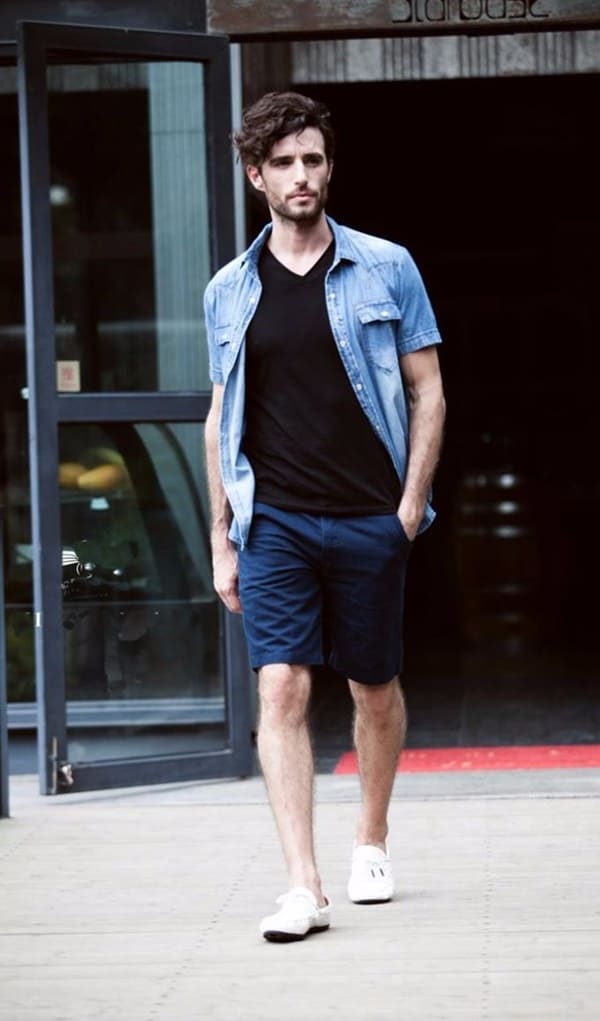 Image Source
Surprisingly, the old seventies street style 'knee-length shorts' are back this year. If you're looking for a breathable option, then this urban men's street style outfit is the right choice. Opt for tailored slim pressed with a cease and cut from side shorts. Pair it with your favorite pair of sunglasses and you're ready to roam out on the streets.
Colored Pants!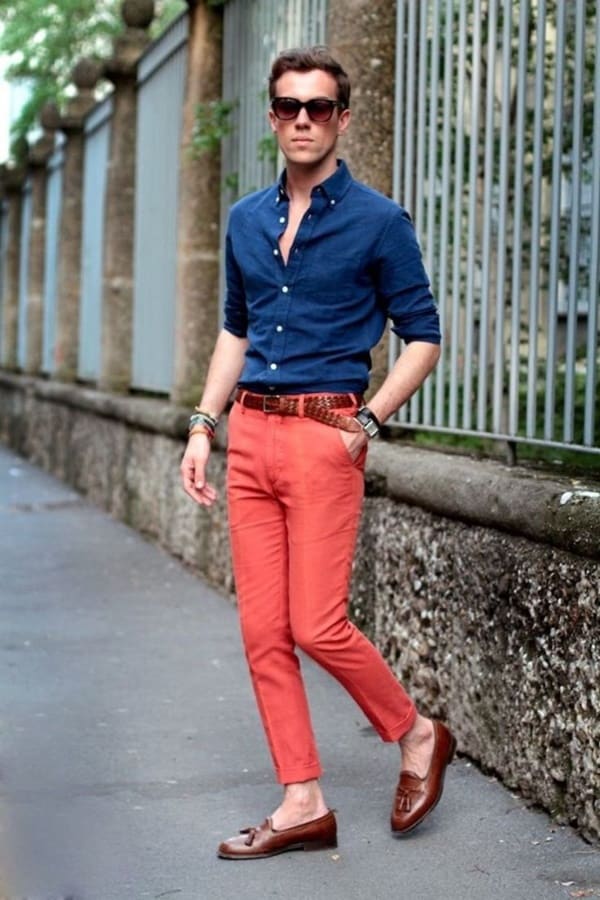 Image Source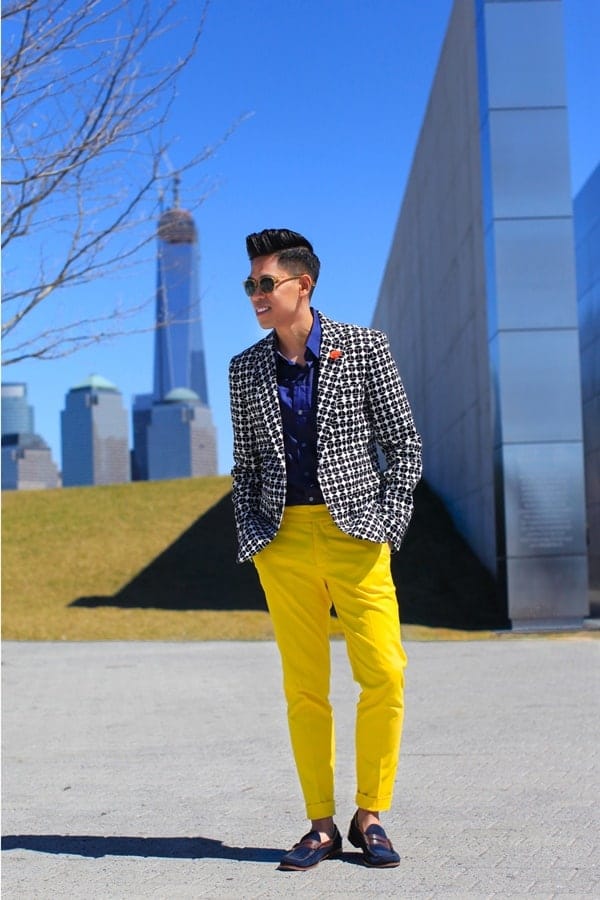 Image Source
Guys, colored pants never look boring and are always in. To rock this idea on streets and to become a subject of interest among your college friends, go for colored pants with a matching denim jacket and layer any kind of cool patterned tees inside the jacket. If you're planning to go out for an evening coffee with your loved one, colored pants are a preferable choice.
Hiking Boots!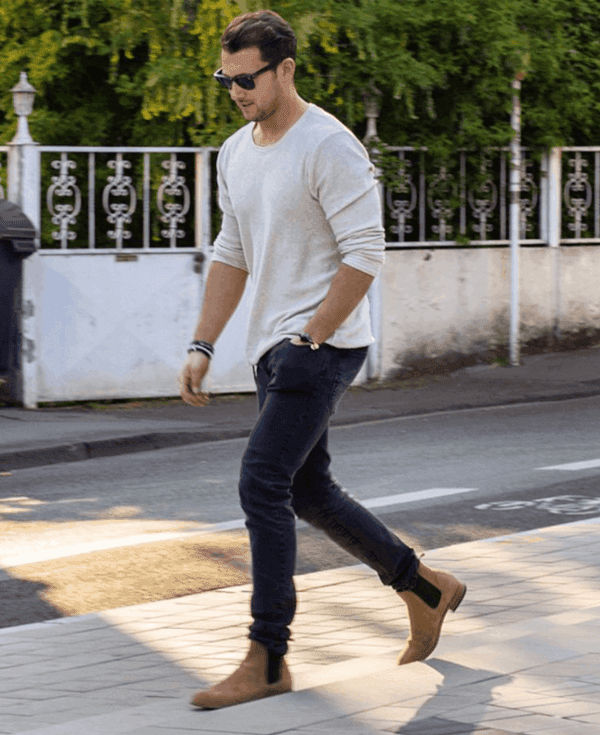 Image Source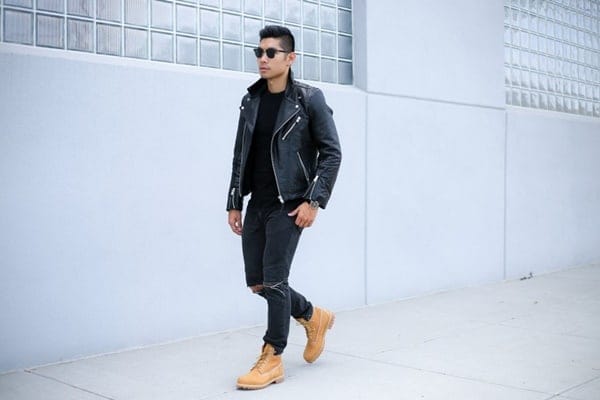 Image Source
Hiking boots are there into the street with unmatched panache – beautiful colors, mix and match materials, heavy soles, superb designs, etc. If you're new on the trend, pick a pair that is inspired by a dress shoe, with good quality leather and a refined silhouette. Also, you can take some ideas from cool outfits for guys. Have a look-
Cropped Trousers!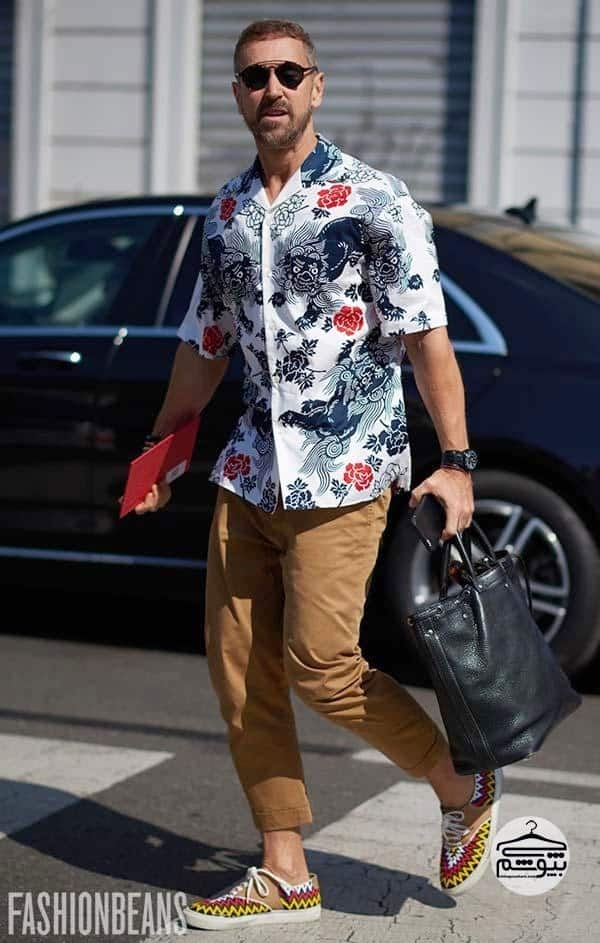 Image Source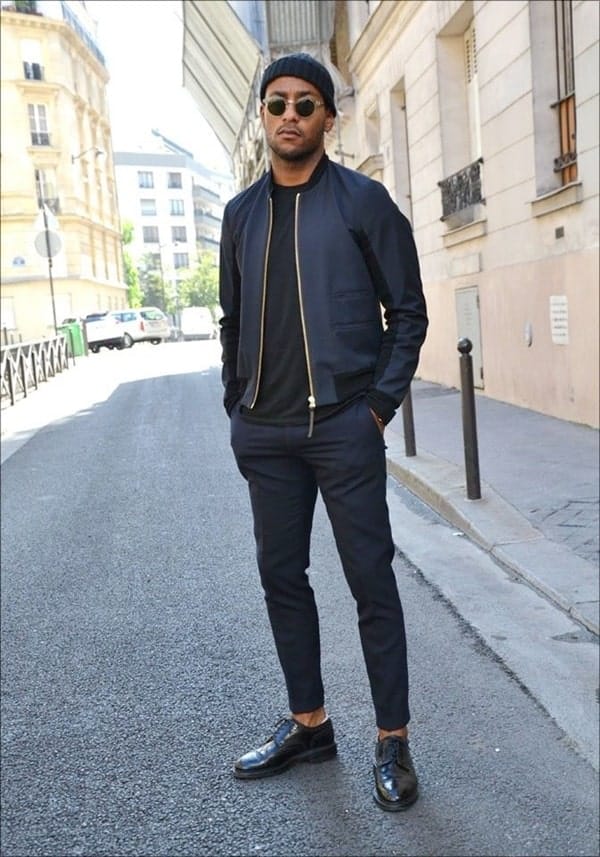 Image Source
Want to look incredible this year on the streets? Well, it's time to show a little of your skin and the perfect opportunity to show off your cool pair of socks or edited pair of sneakers. Thankfully, multi shades of cropped trousers are available for you to enhance your style statement.
Cuban Collar Shirts!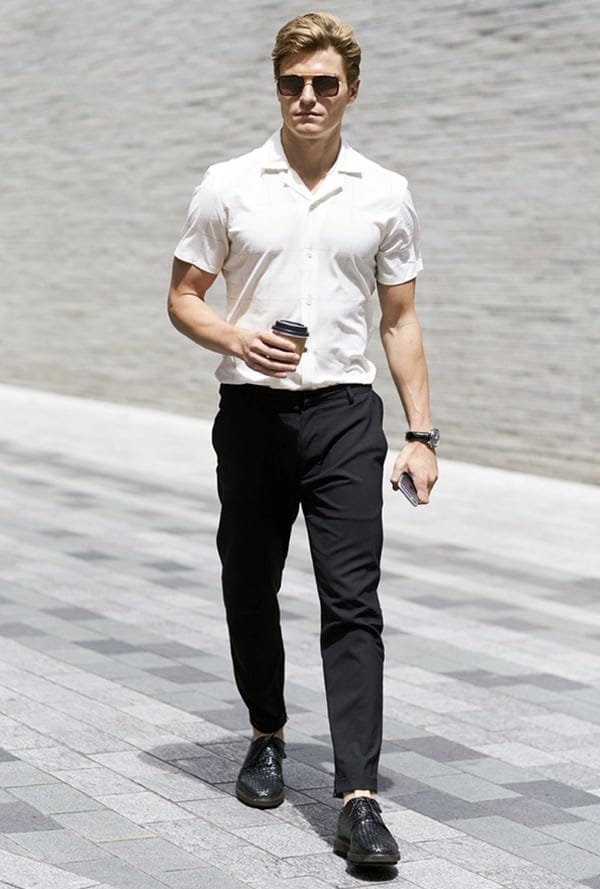 Image Source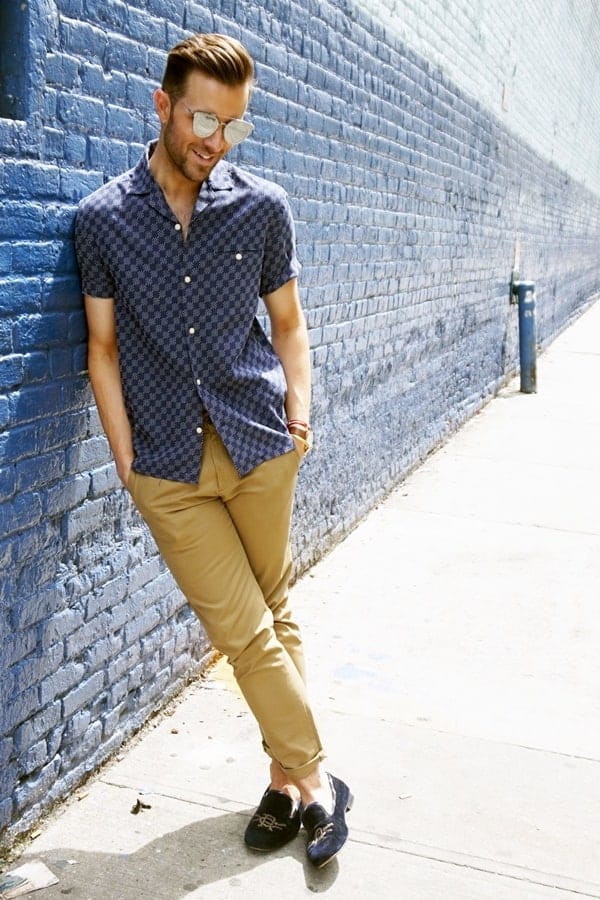 Image Source
Yes, open necklines now run from high street to high end. It's the Cuban collar shirts cut that look extremely cool, sleek and we are extremely happy to incorporate this piece into men's wardrobe. This year, combine it with a leather jacket and slim fit jeans for a rock n' roll update of an old-school simple look. Also, check out these denim shirt outfits ideas, you could effortlessly look classy every day.
Chunky Sweaters!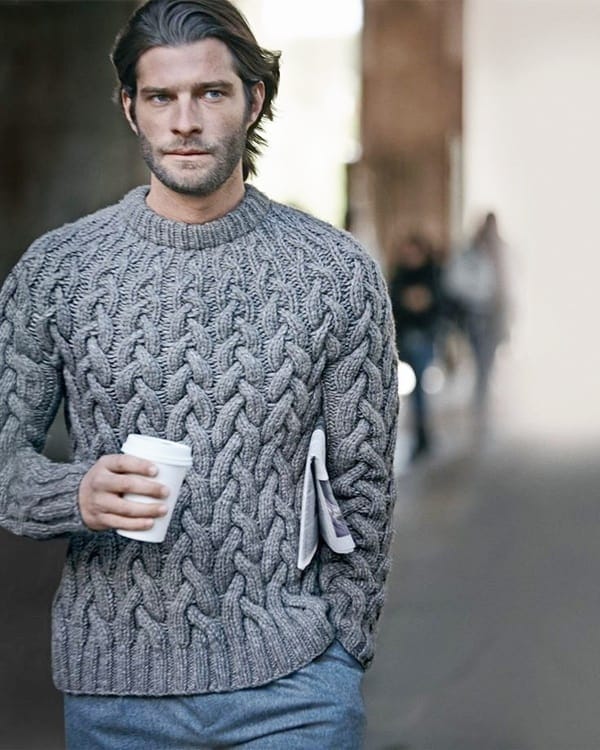 Image Source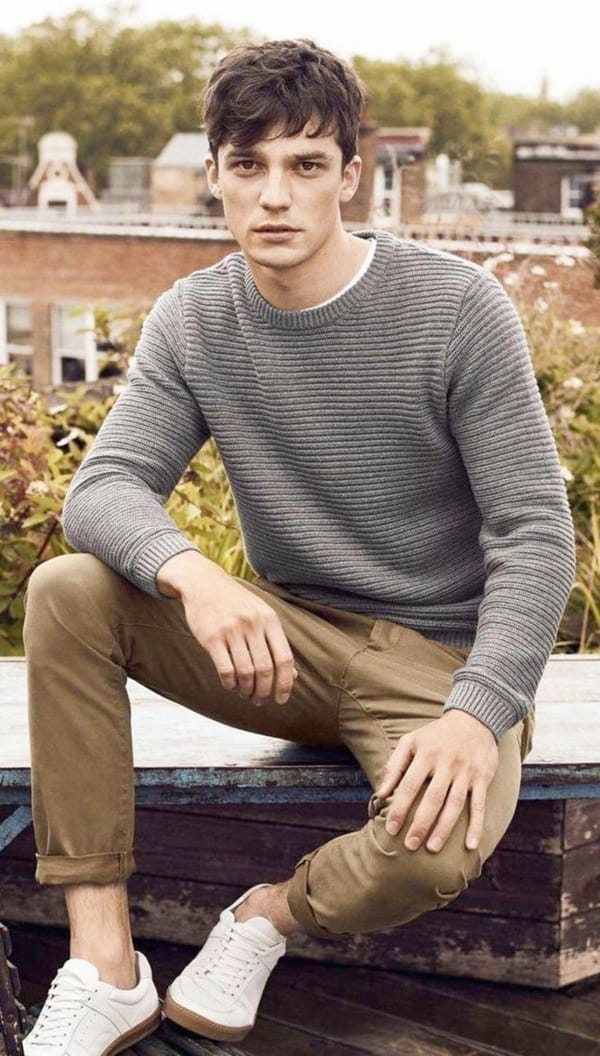 Image Source
In 2019, no matter what's the occasion – the chunky sweater is the perfect urban men's street style outfit rocking everywhere. From the cable-knit pullover to the shawl-style cardigan, a thick, masculine sweater is the only clothing item perfect to create a long-term impression on your dream ladies. In wintertime, try putting an extra layer on your bones – in the form of a whole lot of wool, sounds interesting, right!
Spotted And Striped Coat!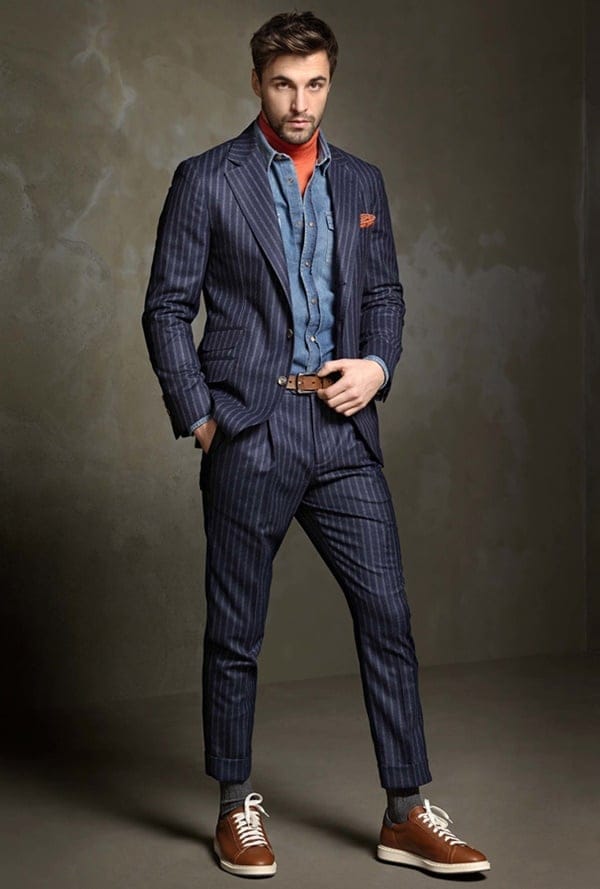 Image Source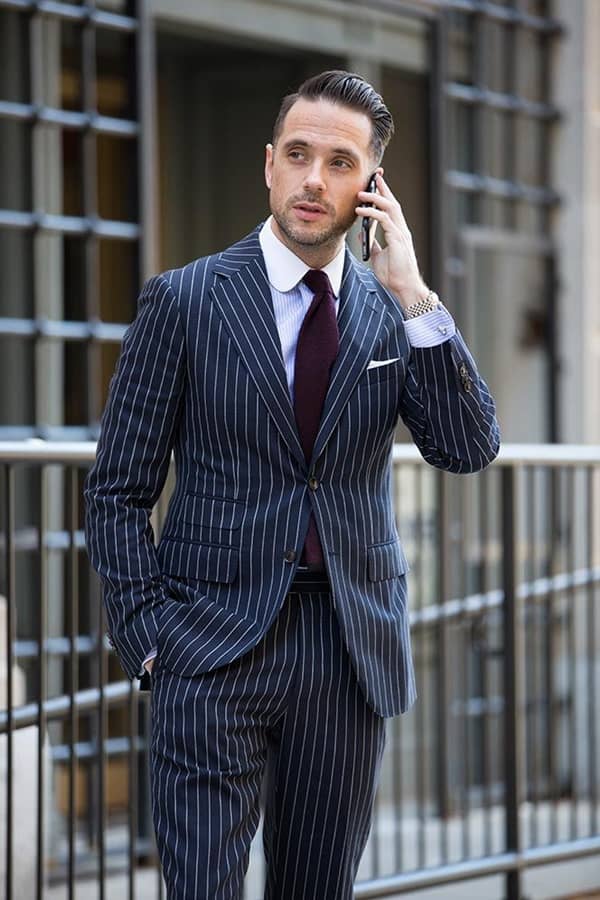 Image Source
It's strange to hear? In the world of women wear, men are trying out a tiger-striped coat or leopard button-down. Animal prints are on major runways. Men love wearing leopard and zebra motifs on the street – an ideal combination for those who love to make a statement in a coat.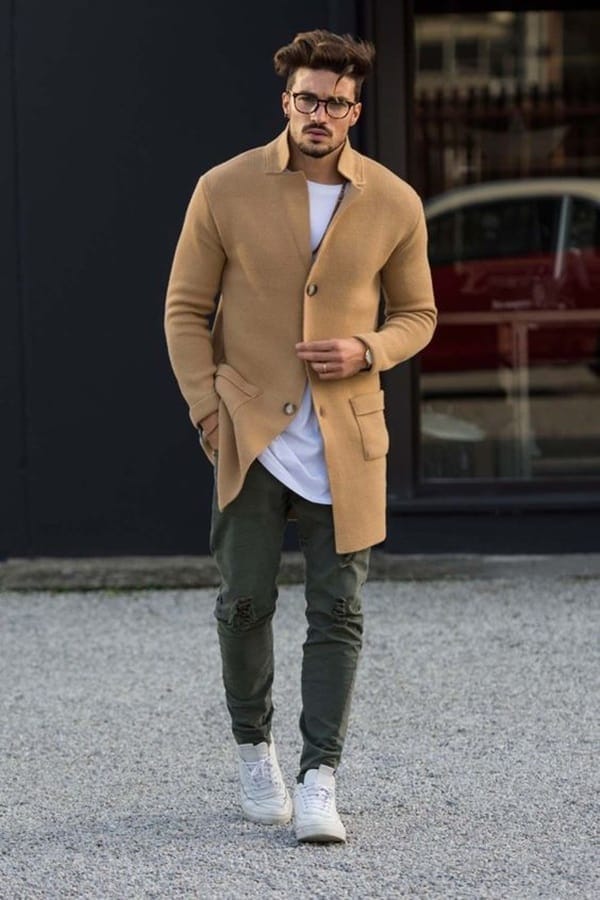 Image Source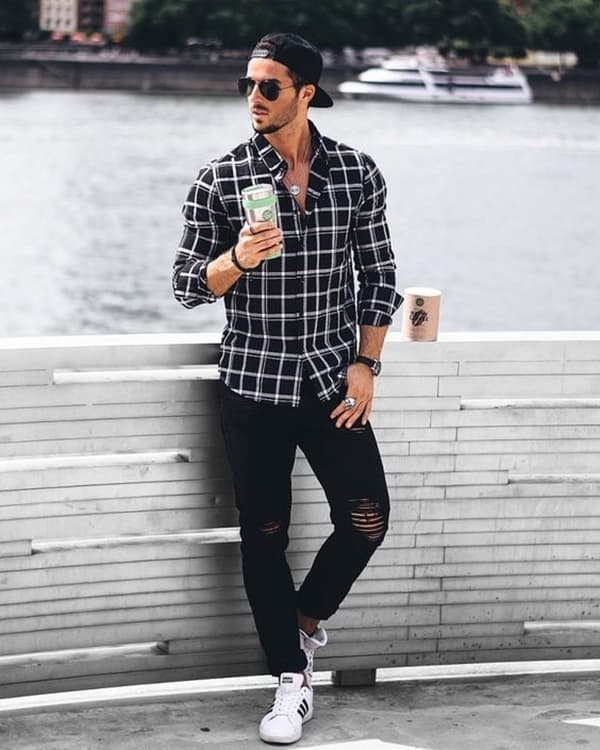 Image Source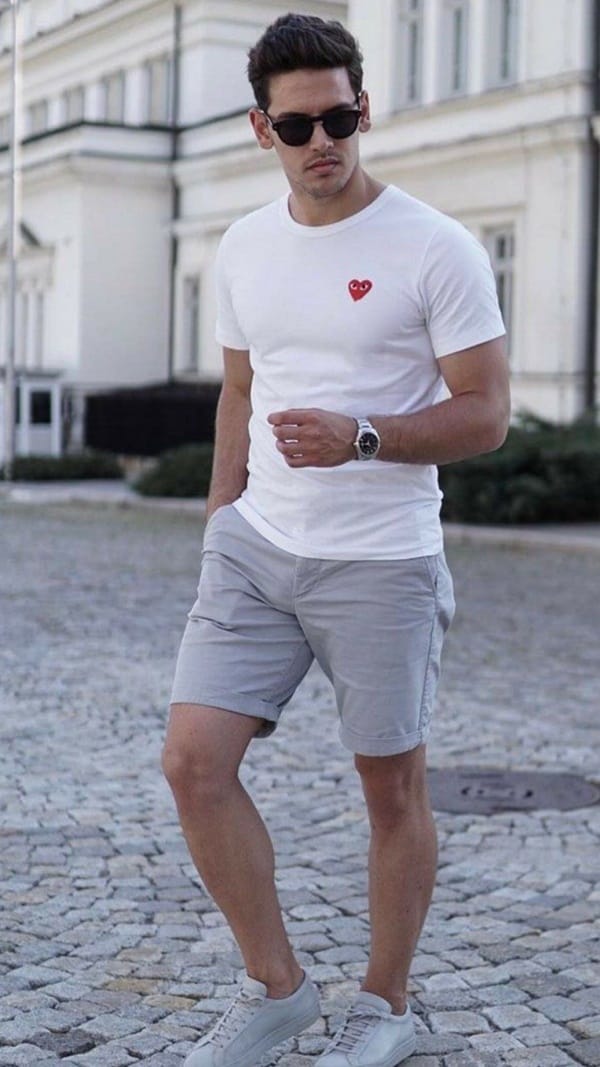 Image Source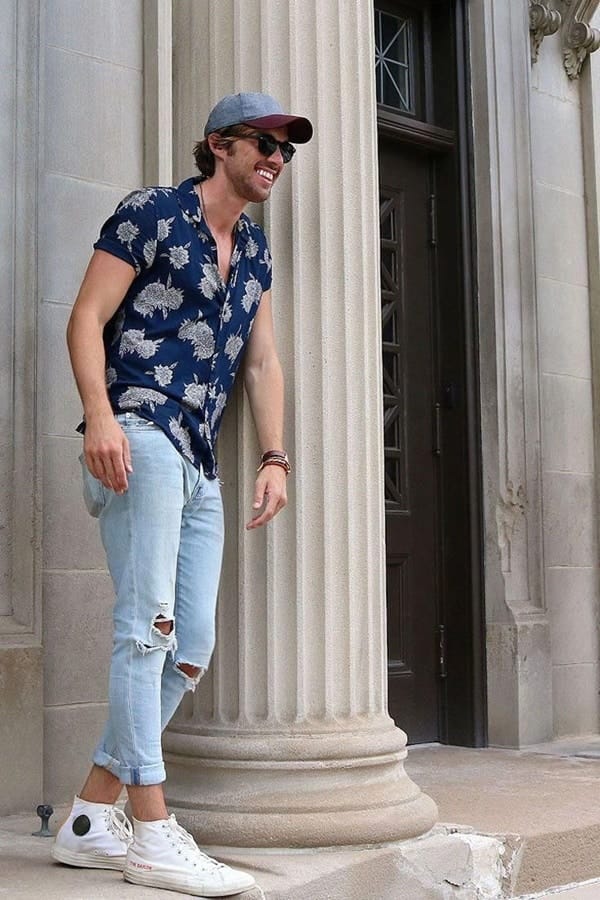 Image Source

Image Source

Image Source
These urban men's street style outfits ideas are perfect to inject a little fresh energy into any guy's wardrobe. Whether you're getting some last-minute holiday shopping done for your brother, dad or any other guy or you're searching for top clothing pieces planning out as gifts you'll buy in 2019, this guide will surely stand up to your expectations. The following men's street style collection will definitely delight the men in your life. So, don't wait – stock up! Here in this guide, we've put together top casual first date summer outfit ideas for men for your inspiration.