Shielding our delicate eyes from the harmful rays of the sun with a great pair of sunnies is just as important as putting on sunscreen to protect our skin. Our eyes can experience a massive amount of sun damage, which is why it is extremely important to wear sunglasses whenever you expect to walk in the sun.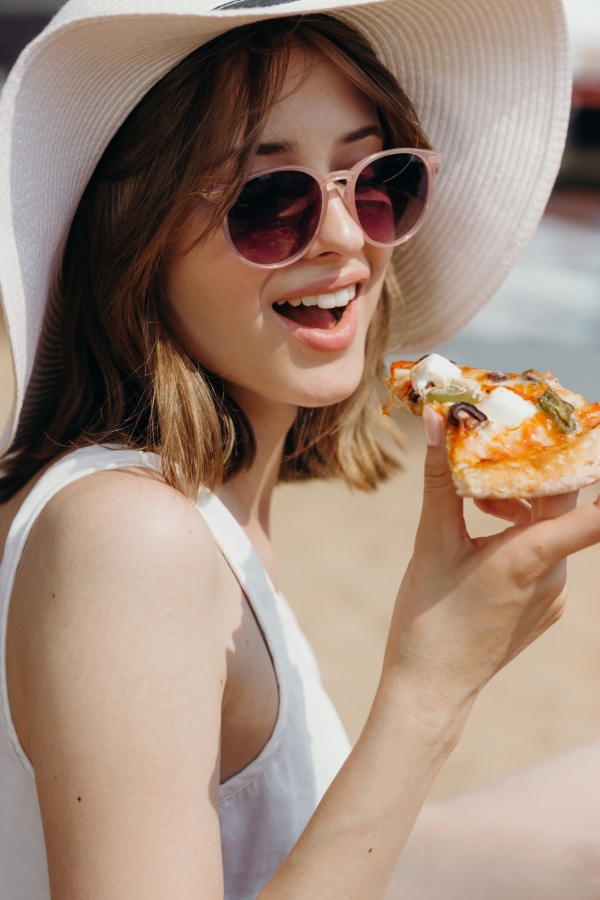 Remember that choosing the right sunglasses means thinking beyond aesthetics. Treat it as if you were picking out the right type of sunscreen – only for your eyes. If you find this decision a little tricky to come by, then here are a few helpful tips to keep in mind when shopping for sunnies.
Choose An Ideal Optical Store
Visit a few optical shops in your area with the intention of knowing about their price ranges. Once you've gathered enough information from a list of select stores that offer your preferred pricing for sunglasses, check around for reviews from other previous customers. This is essential in making sure that you are buying from a truly trusted seller.
Ideally, you should buy your new pair from an optical store that houses a wide selection of sunglasses designed for different face shapes. Better yet, find one that employs knowledgeable opticians who can carefully guide you throughout the process of finding your perfect pair of sunnies.
Think About UV Protection
The only time that style ever comes in second is when you're getting a pair of sunglasses. Your first priority should be protecting your eyes from the sun's harmful UV radiation. When choosing sunglasses, you will discover that not all sunglasses provide the same level of eye protection. For your best interest, a minimum of 99% strength is highly recommended by eye experts to successfully block out UVA and UVB rays.
Prolonged exposure to UV rays has been linked to the development of certain eye diseases such as macular degeneration and cataracts, so it's extremely important that your sunglasses provide maximum blockage from UV rays and other types of radiation from the sun.
Choose The Right Lenses
Sun glare becomes even worse when you are driving early in the morning and late in the afternoon, so if you happen to do much driving during these times, it is best to get polarised lenses. The reason for this is that they are tremendously useful in high glare situations, as they are designed to block scattered waves of light, thereby improving visual comfort and enhancing clarity of vision.
Another type of lenses you may want to consider is the polycarbonate lenses. They're much more durable compared to glass or plastic, and they even provide added protection from the sun's rays. Those who partake in active physical activities are more likely to find polycarbonate lenses more reliable, as they are lightweight, can withstand high-impact situations, and remain comfortable even when worn for long periods of time.
Keep Your Unique Needs In Mind
With the number of sunglasses in the market, there are thousands of possible designs and materials to choose from. This need not be a hindrance to your decision-making, however – when shopping, keep in mind your lifestyle, your habits, the activities that you engage in.
Different designs are intended for different instances. For example, the sunnies you wear when attending a weekend picnic may not be the best pair to wear when biking cross-country. In the latter case, you'll need a frame that does not break easily, such as a pair of close-fitting sunglasses that also provides maximum sun protection.
Know Your Face Shape
Is your face oval, round, square, or diamond-shaped? Every feature on your face, your skin tone, eye color, and face shape, is unlike any other. So it's of utmost importance that you find the perfect-looking pair that complements your unique features.
Visit greatsouthernsunnies.com.au and find a pair that enhances your appearance. The general rule is going for a frame that is the opposite shape of your face. Here's a quick guide:
Round face – rectangular frames to give an angular edge
Square face – rounded frames to soften the angles
Long face – wider frames to balance out the features