'Fashion shows season' rightly said by someone! Are you looking for some cool summer style? Swag outfits for teenage boys? Searching for warm and cozy outfit ideas for colder days? Well, you have landed at the right place. Whether it is a casual evening with friends or a sunny college day, late-night party or a long weekend holiday, look no further than our handpicked collection of cool outfits for guys you must try in 2019.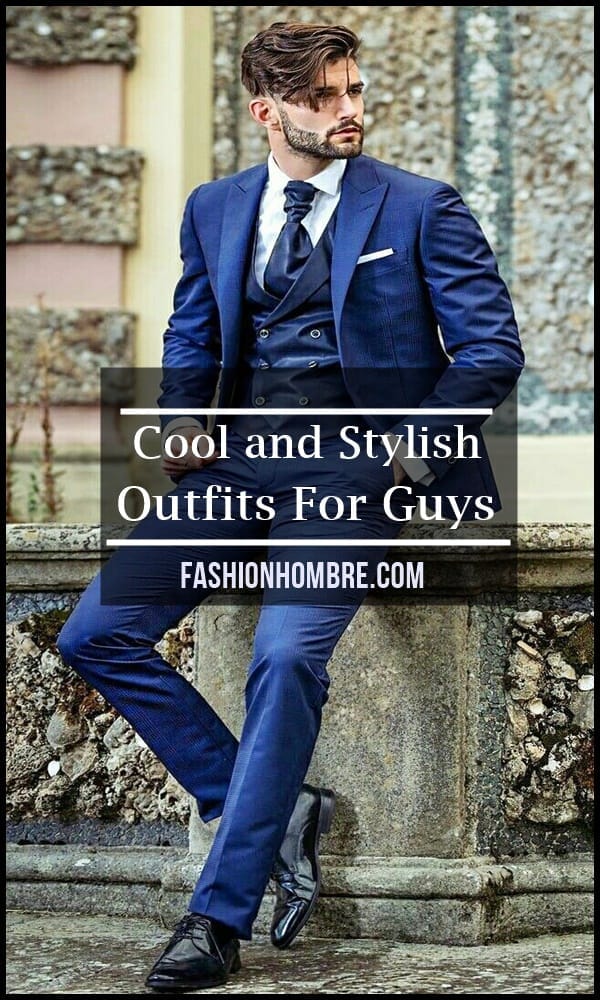 Time flies so fast, isn't it? Looks like just yesterday you completed your school and now it's even time to say goodbye to your college friends. The following 2019 latest guy's fashion trends are sure to delight you and they're only going to get better and grow stronger each day. Also, check out some Cool Outfits For Teenage Guys To Try In 2020.
Cool and Stylish Outfits For Guys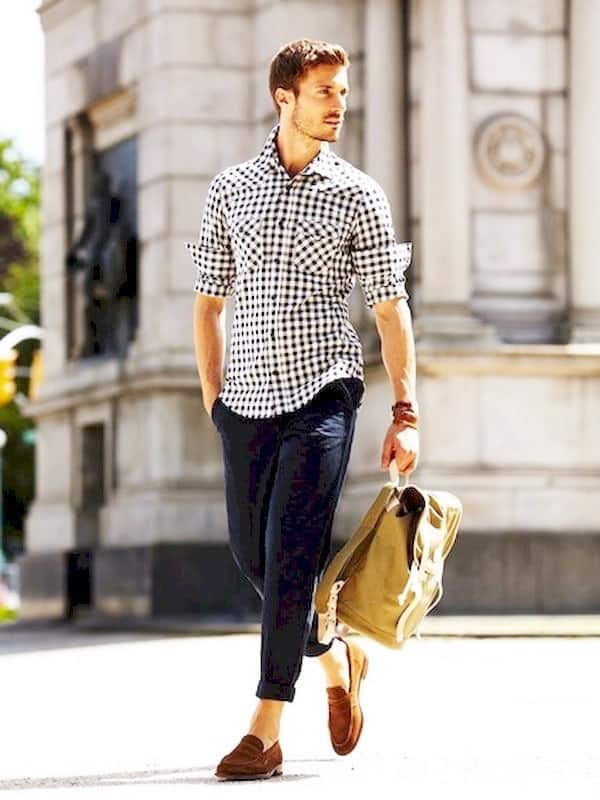 Image Source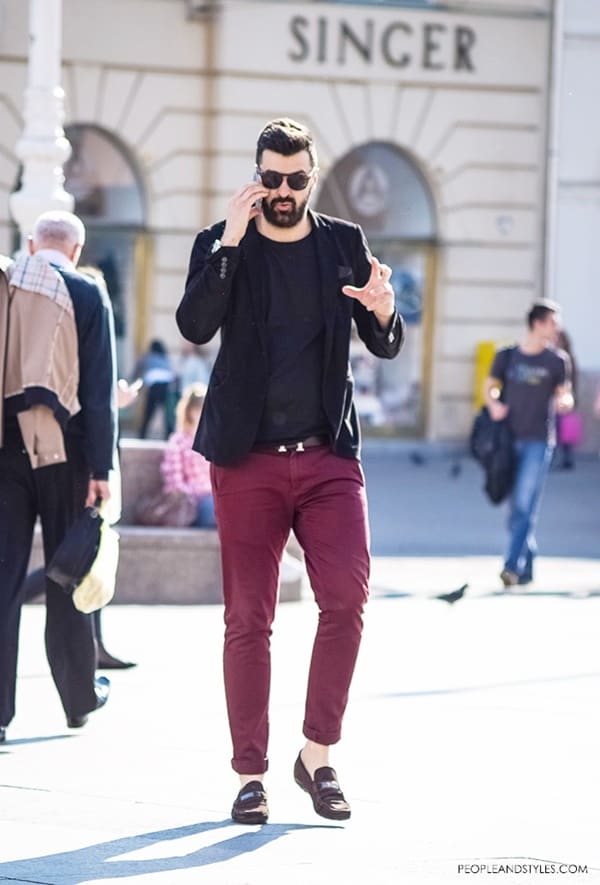 Image Source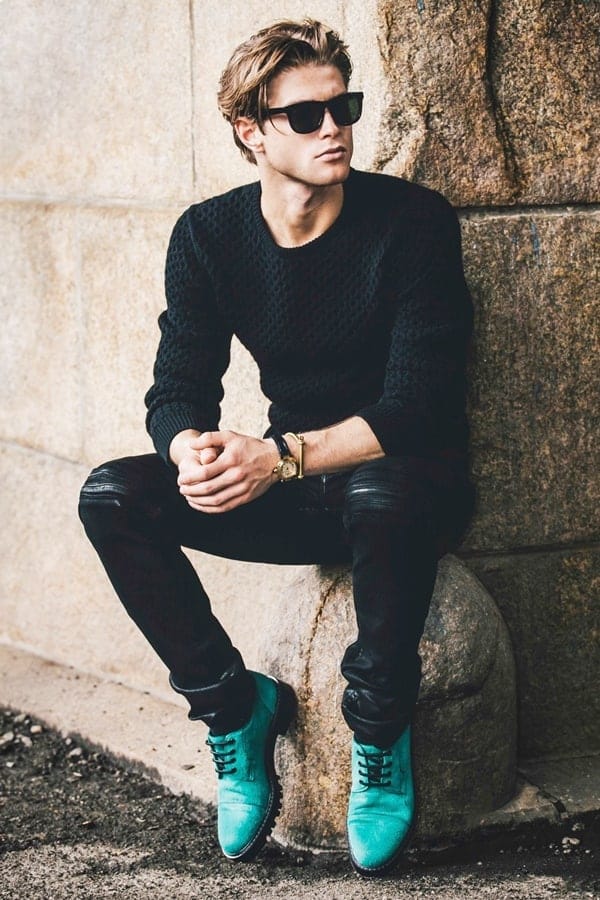 Image Source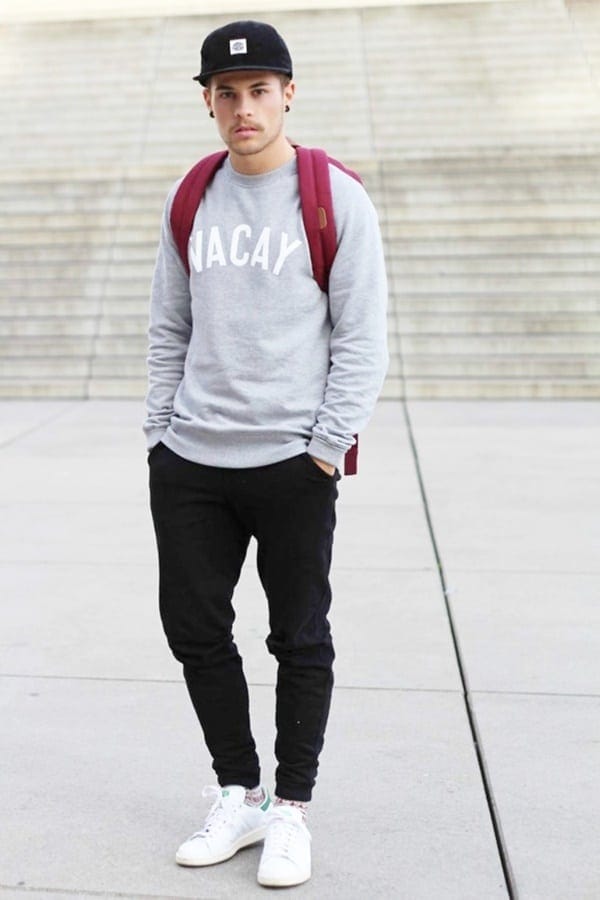 Image Source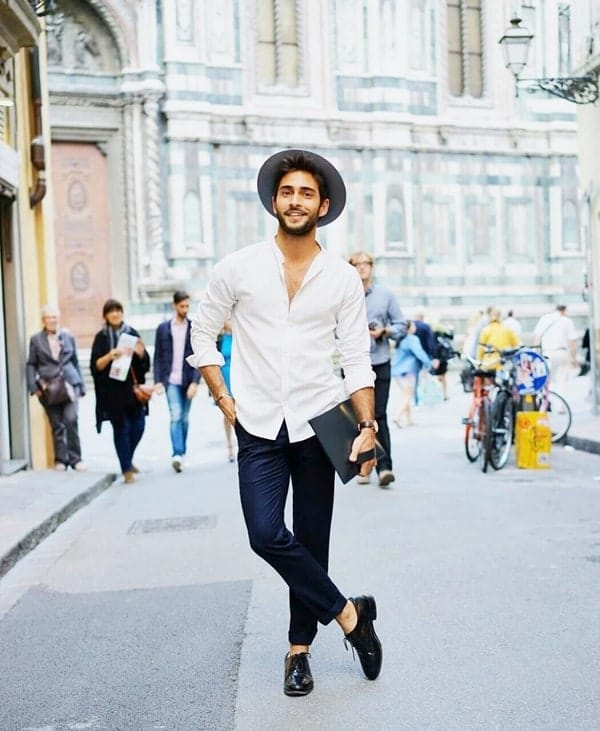 Image Source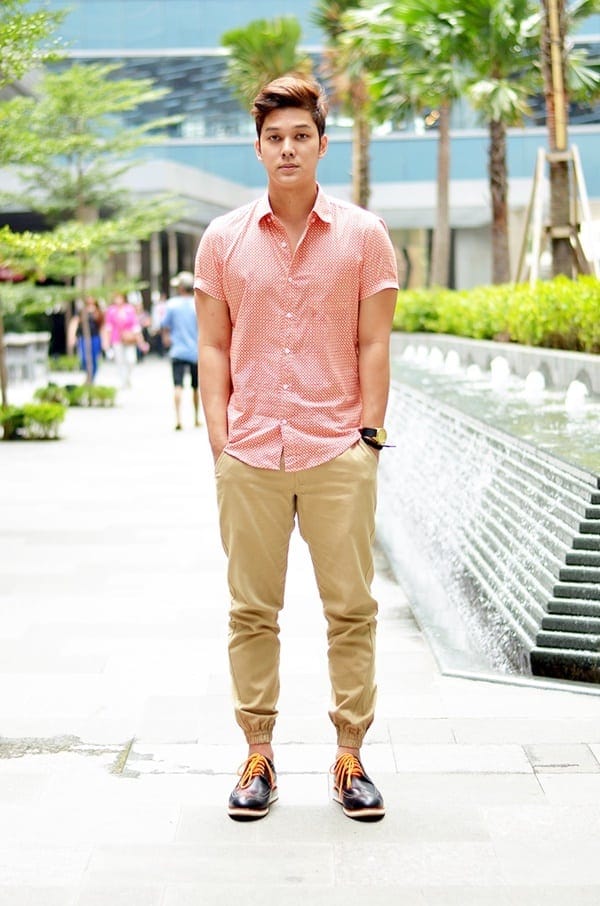 Image Source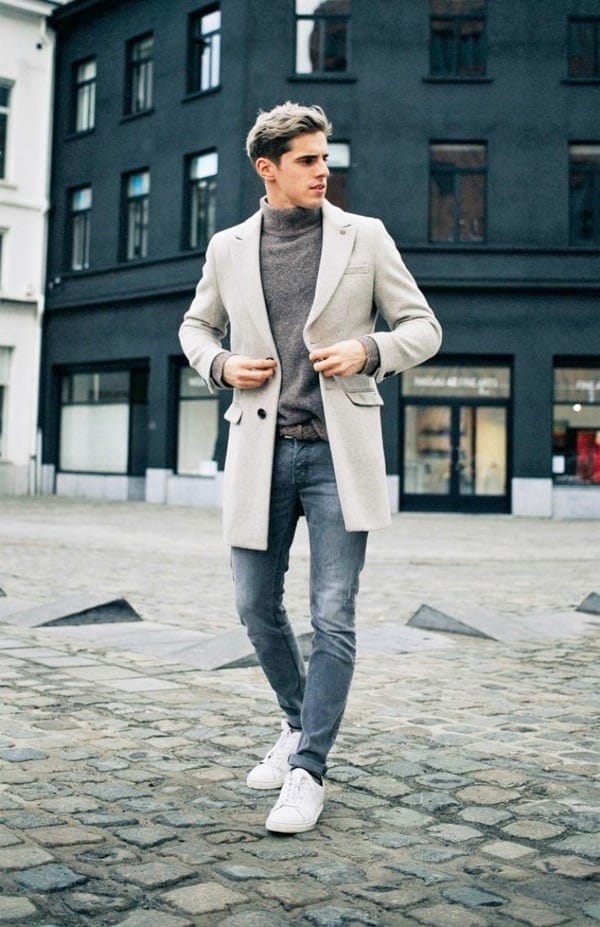 Image Source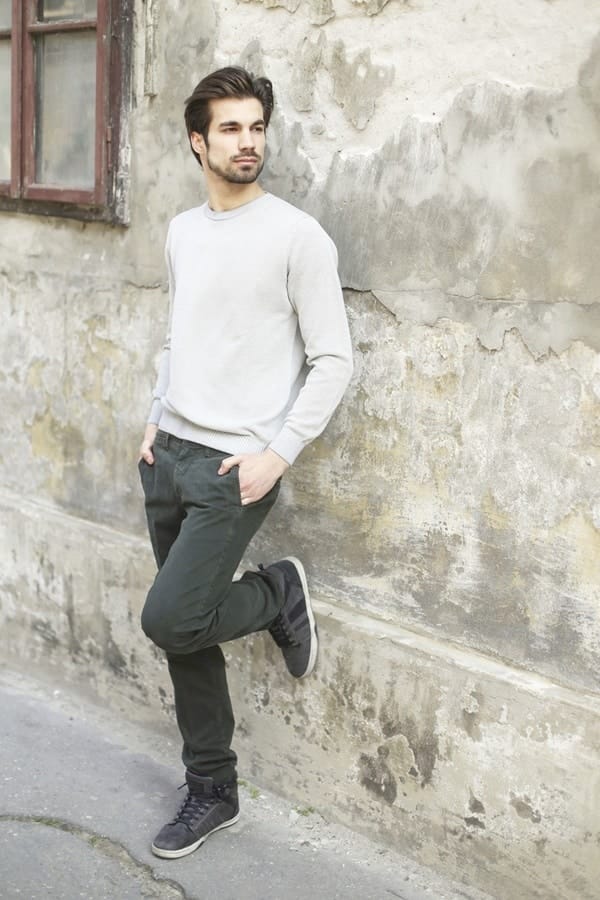 Image Source
Chunky Sweaters!

Image Source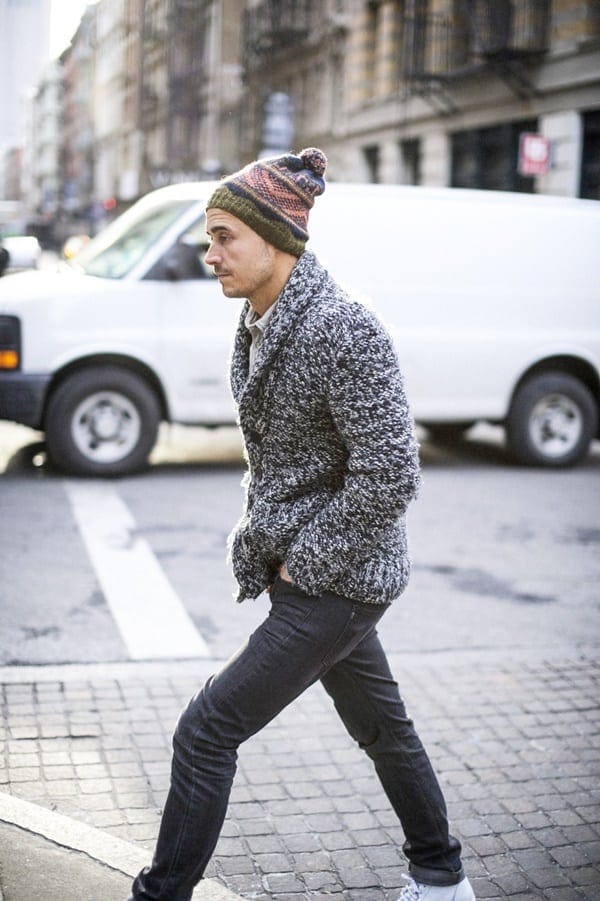 Image Source
Every guy should definitely own at least one chunky sweater in his wardrobe. It can make a simple boring outfit look absolutely stunning. From the cable-knit pullover to the shawl style-cardigan, chunky sweaters are everywhere and even girls loved them a lot. Add a watch or a bracelet to add the right touch of swag to your everyday style.
Related: What To Wear On a Casual First Date For Guys?
Distressed Jeans with T-shirt!

Image Source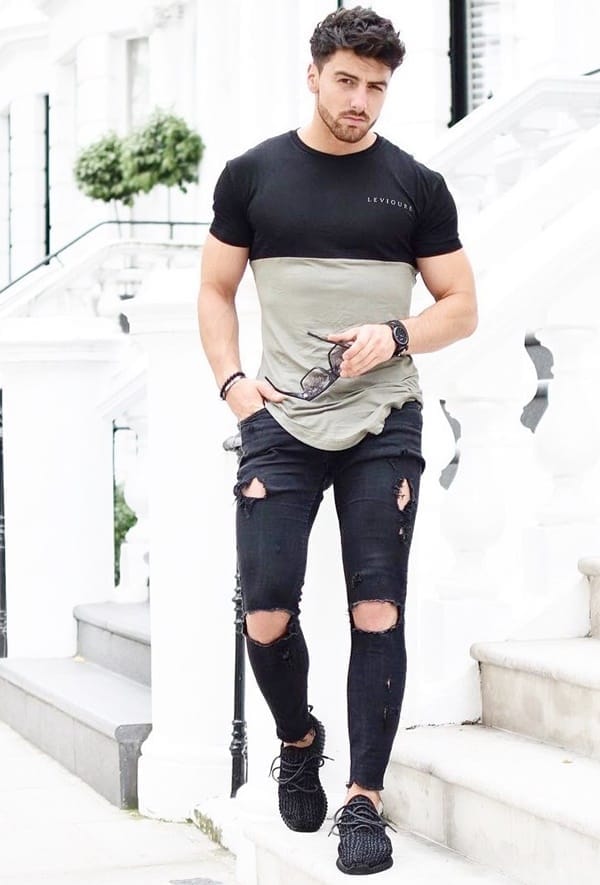 Image Source
A perfect outfit for college days! For a brighter and bolder look, go for a bright coloured t-shirt or a tank top and pair it with your favourite pair of distressed jeans. This outfit combo is a great choice for guys who are on the heavier side.
Black Turtle Neck Sweater!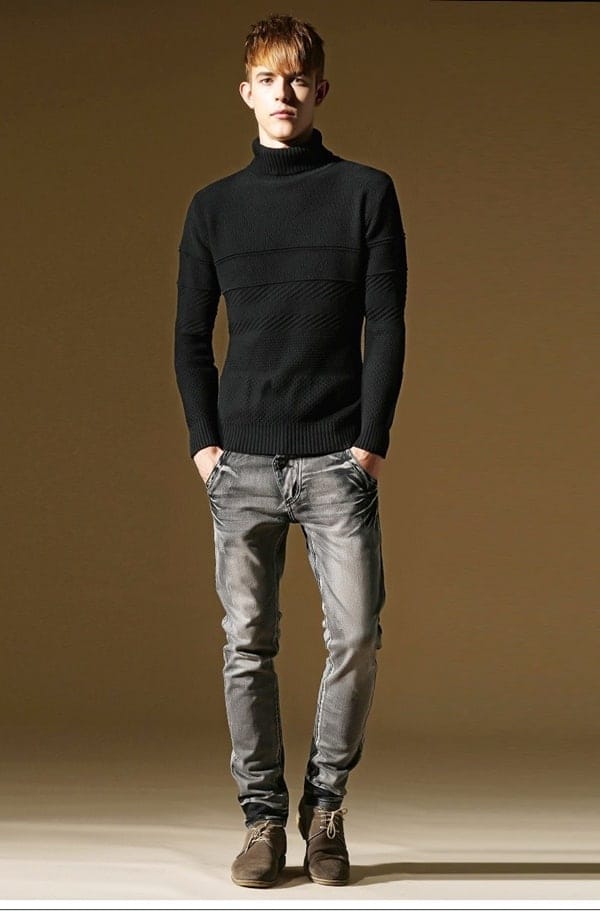 Image Source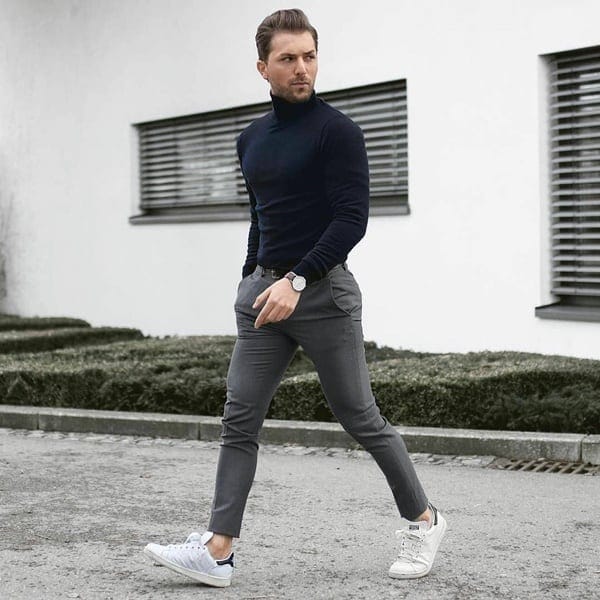 Image Source
In 2019, the trend of turtle neck seems to be in vogue. That is why they are spotted in a number of styles and can very easily be paired with other pieces of apparel. The combination of pairing black turtleneck with a black bomber jacket seems to be among top cool outfits for guys. Finish the look, by adding a pair of sneakers. 
White T-shirt with Blue Jeans!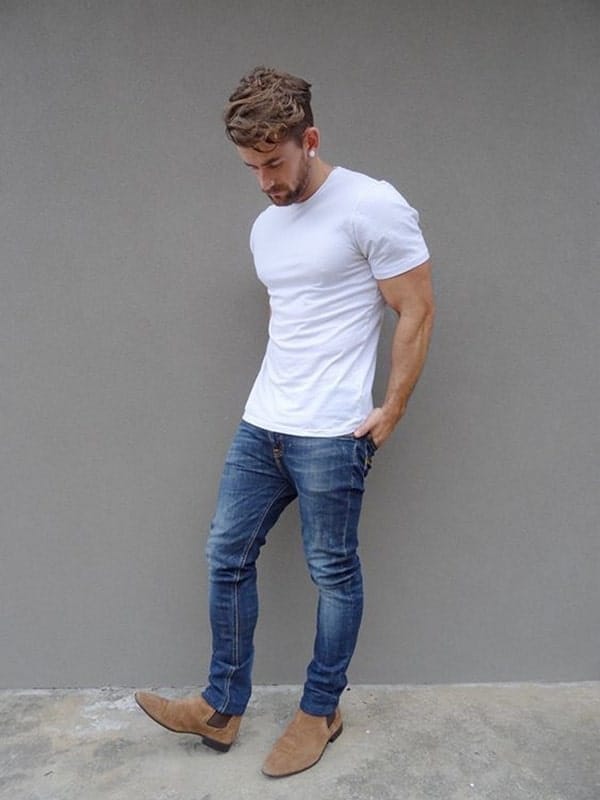 Image Source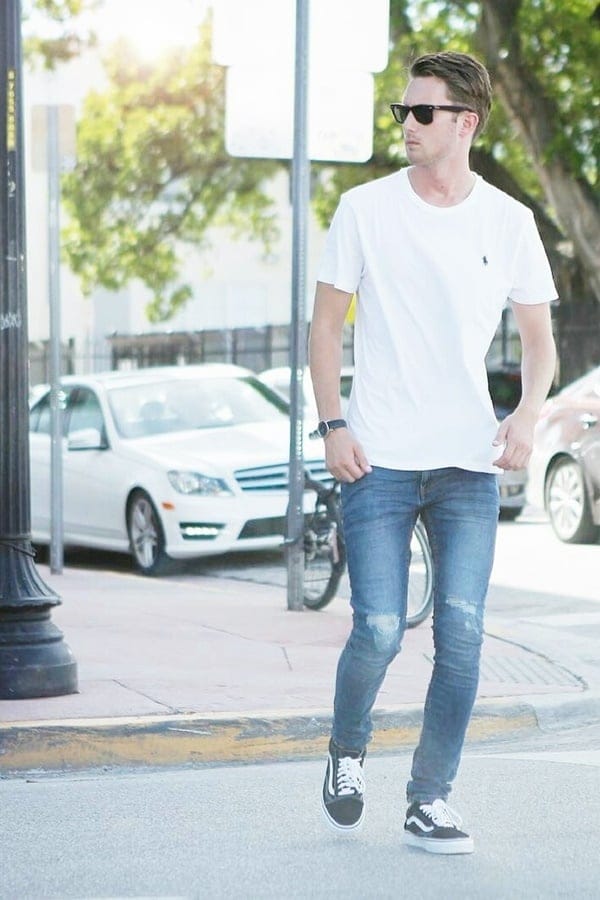 Image Source
A very eye-pleasing outfit combination wherever you go. Well! It's an excellent option for guys who don't want to spend too much time in those late mornings when trying to get ready for the day. If the weather is little on the cooler side, go for a smart hood top to bring everything in the outfit look together.
Sneakers with Combat Trouser!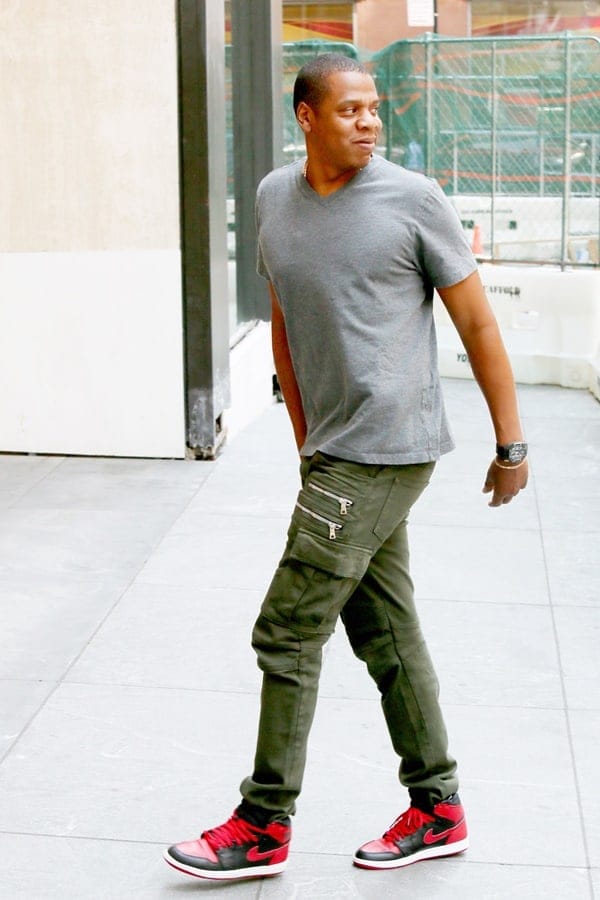 Image Source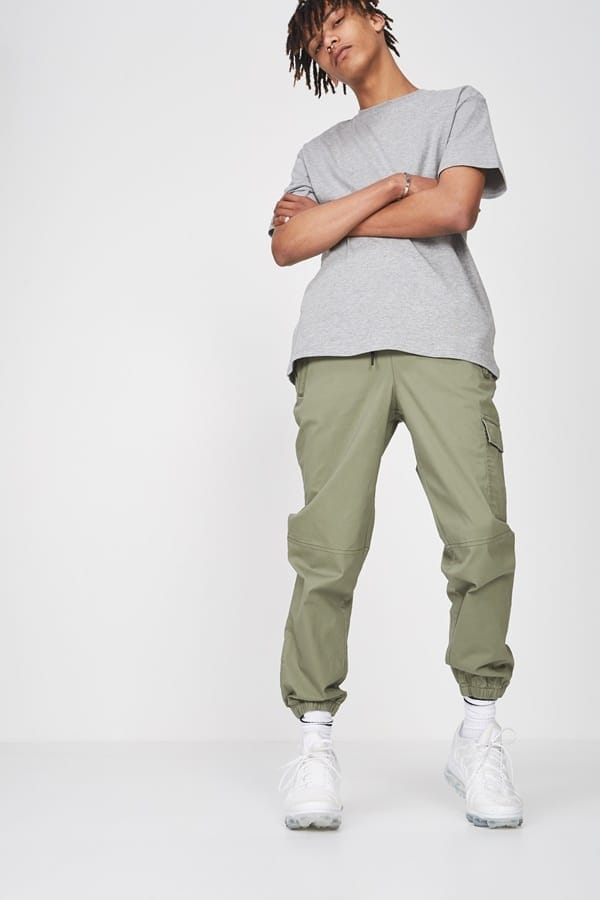 Image Source
Here is another superb piece of clothing to add to your closet if you're all about the swag. Simply roll up combat trousers with baseball jacket, contrast it with red sneakers to add depth and to create a perfect look for those autumn months. Finish the look, by adding sunglass and baseball cap.
Logo Jumpers!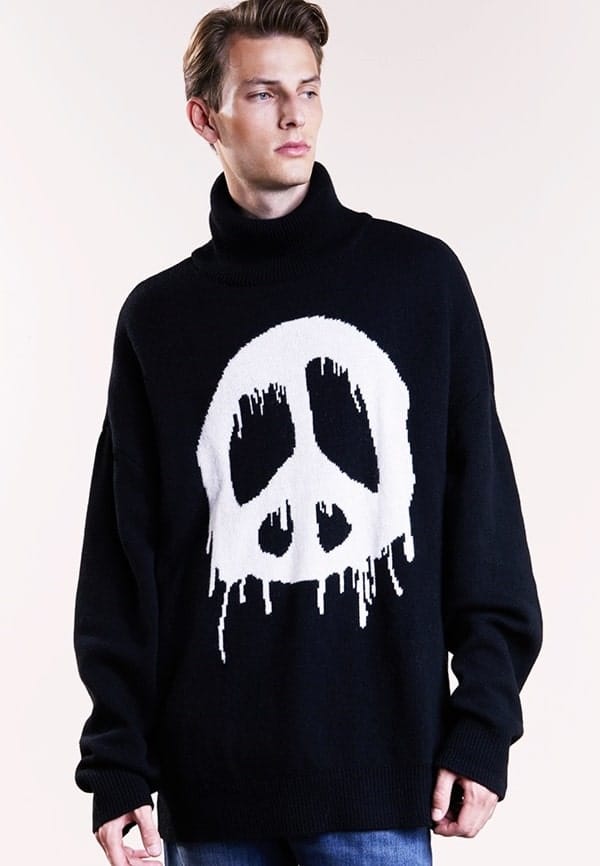 Image Source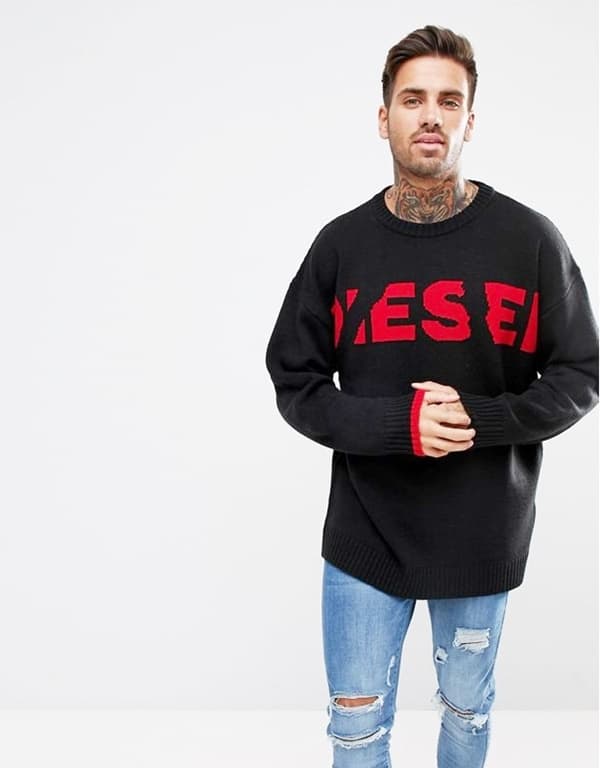 Image Source
Hurray! Logo jumpers with contrasting jeans matched with blue sneakers make a great look for high school. These cool outfits for guys is perfect for those guys who love to dress fashionably and want to dress to be remembered by people around them.
Cuban Collar Shirts and Slim-fit Jeans!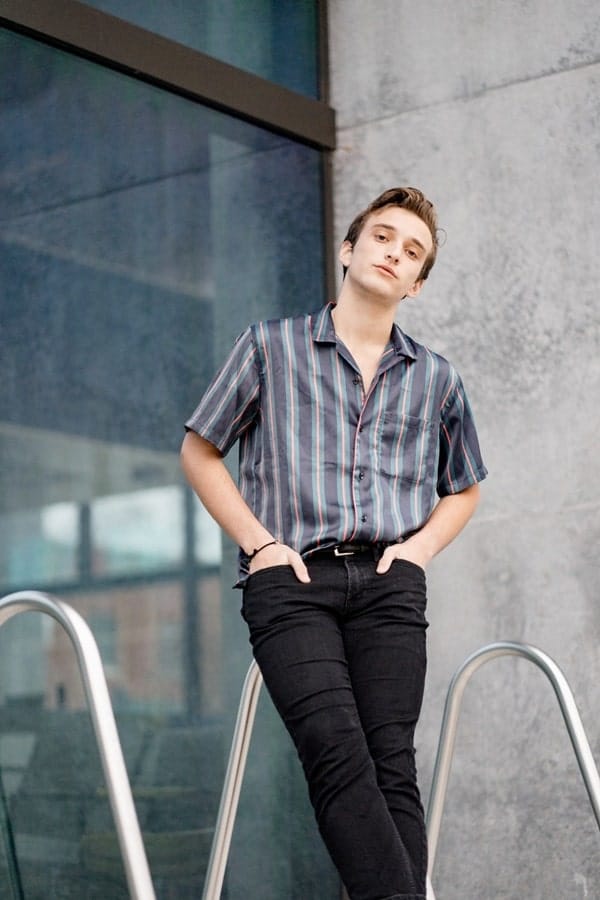 Image Source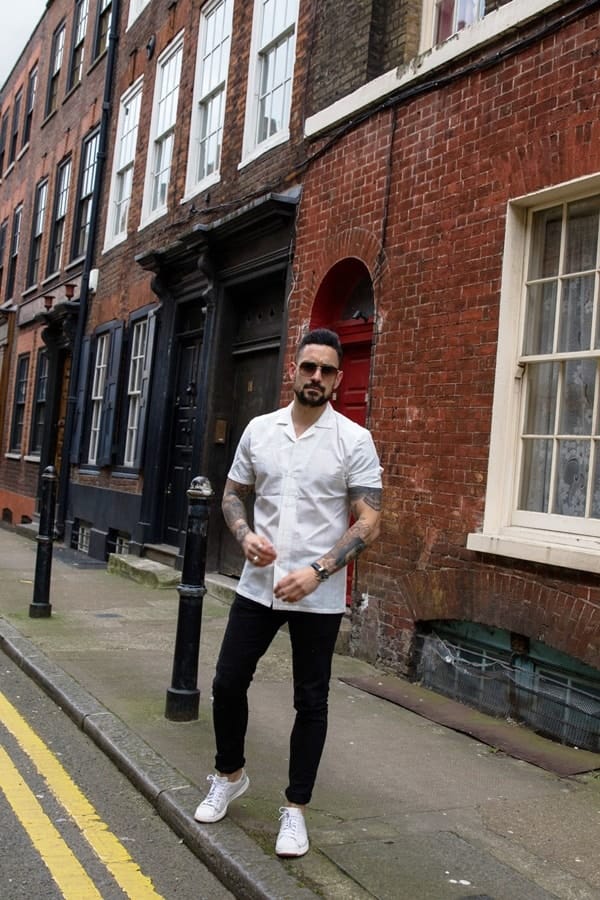 Image Source
One of the best looks these days guys are getting crazy for is wearing Cuban collar shirts with slim-fit jeans. Fashion-forward guys! This year, combine your favourite colour Cuban collar shirt with a leather jacket and slim-fit jeans for those super hot sunny days. If you're more on a smart side, then adding contrasting would really look awesome with this outfit.
Skinny Jeans and Leather Jacket!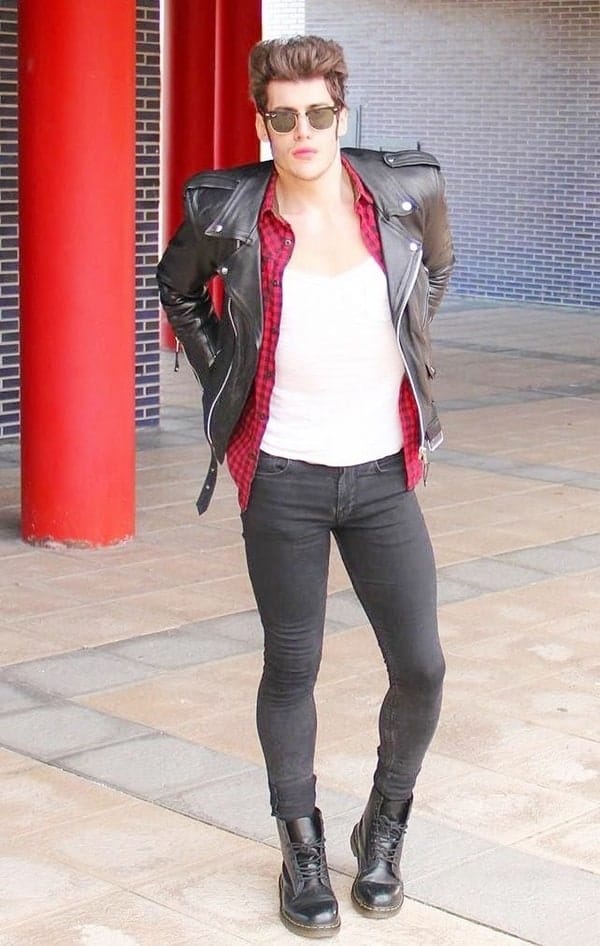 Image Source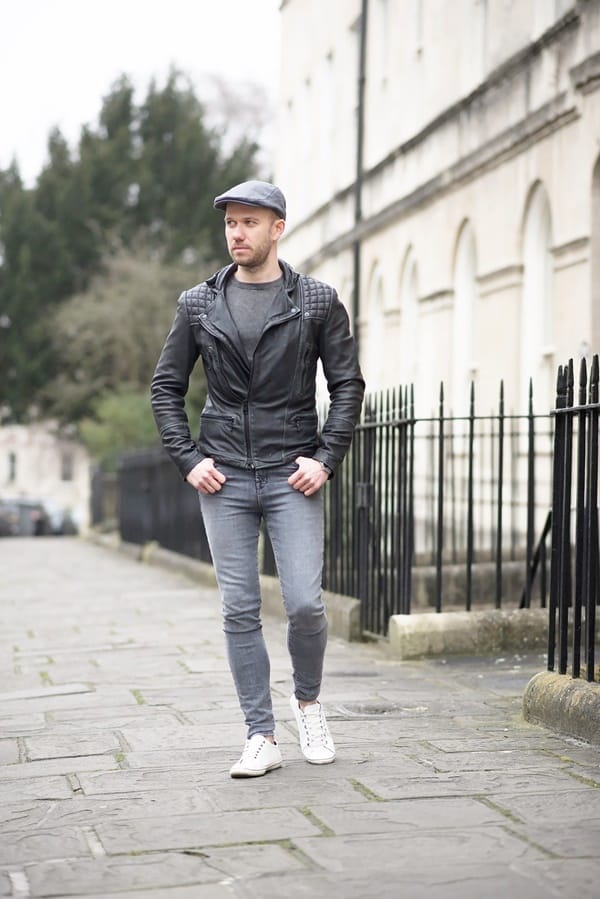 Image Source
A very nice fall-inspired outfit idea! Black skinny jeans paired with a leather jacket always make a good look. To further give it a smart look, wear it with a black tee and opt for quality combat boots.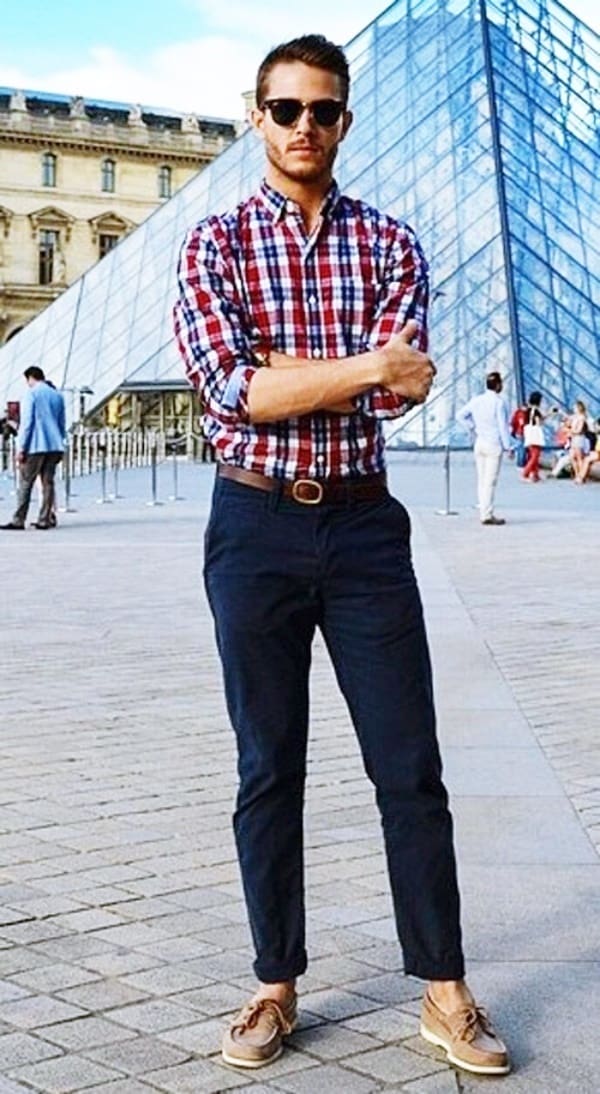 Image Source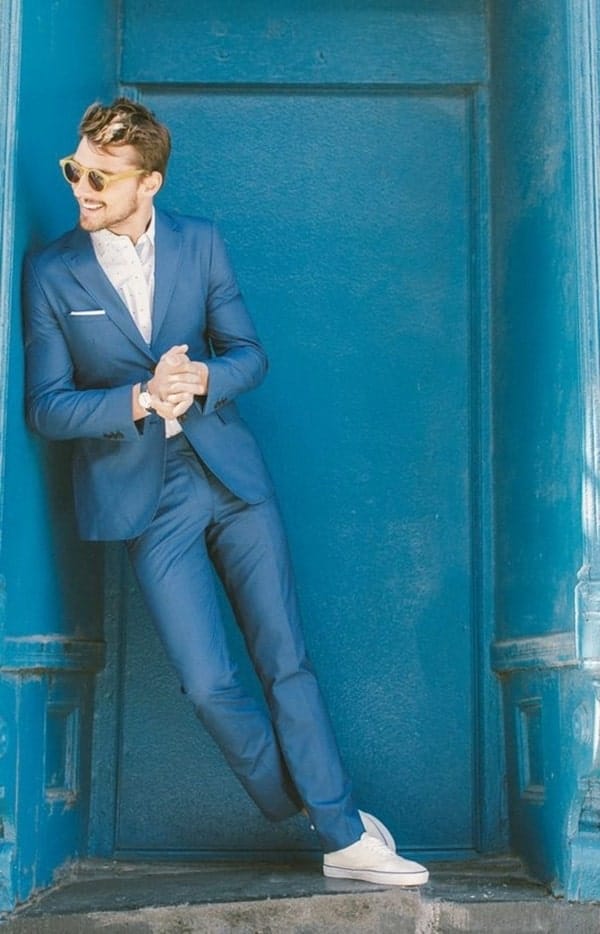 Image Source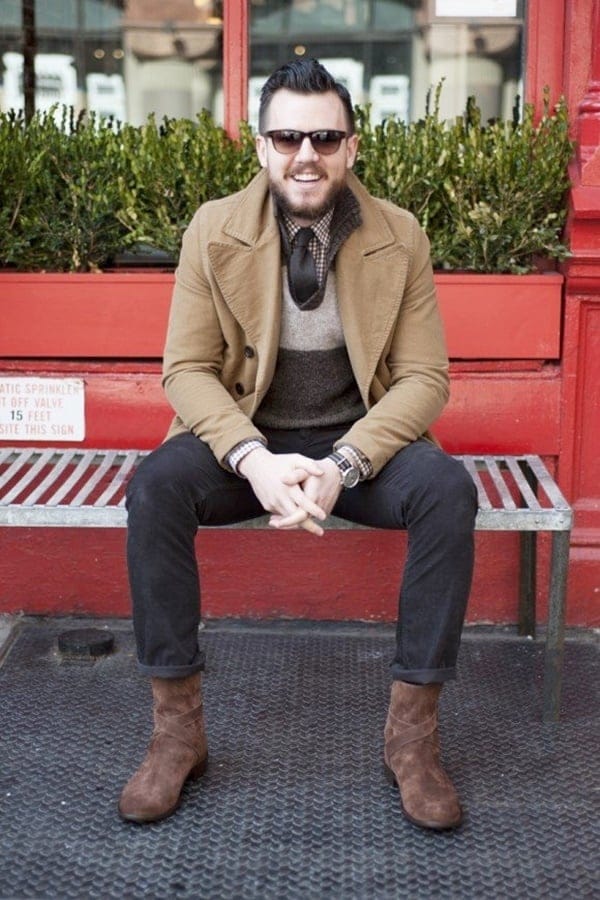 Image Source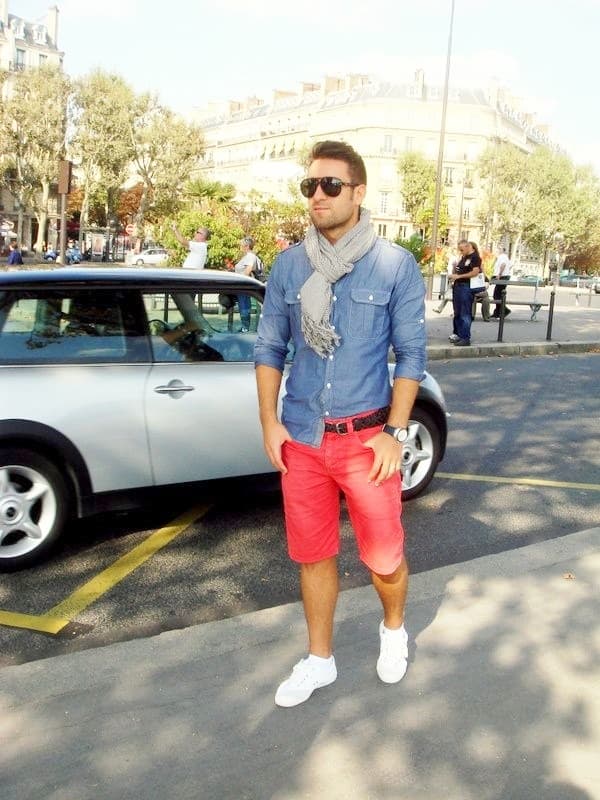 Image Source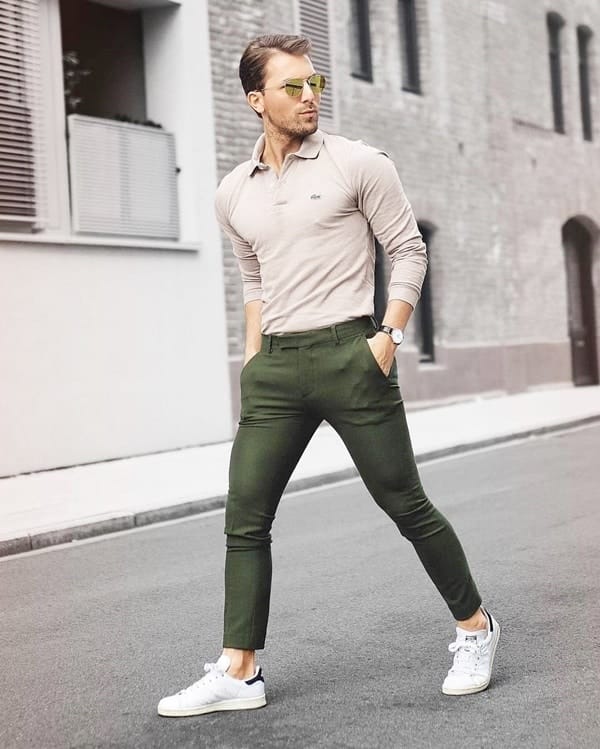 Image Source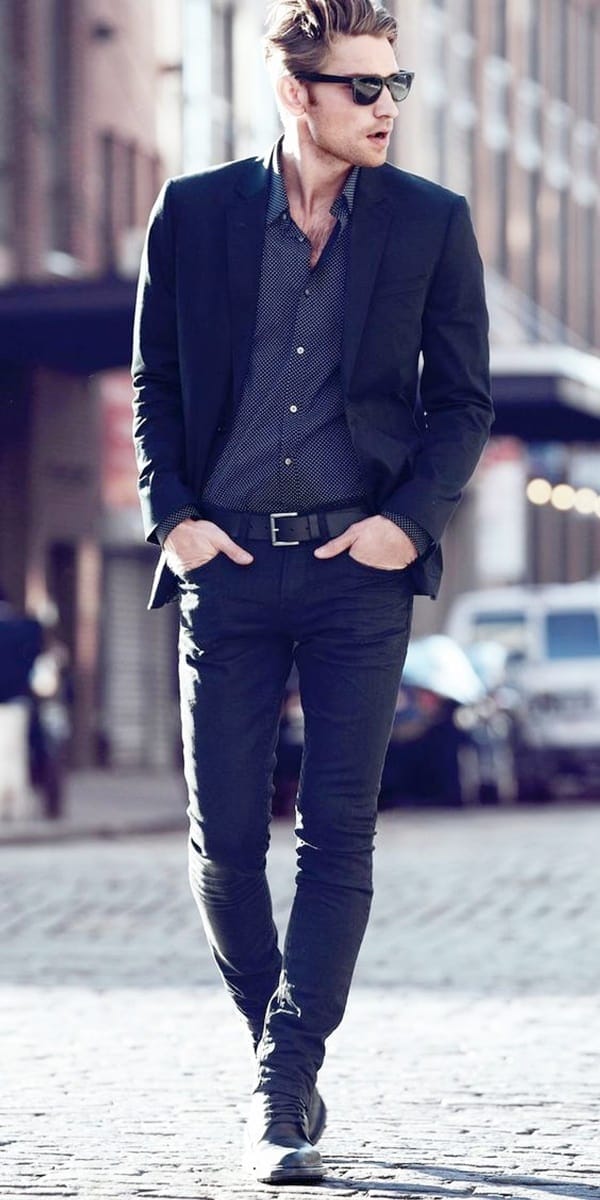 Image Source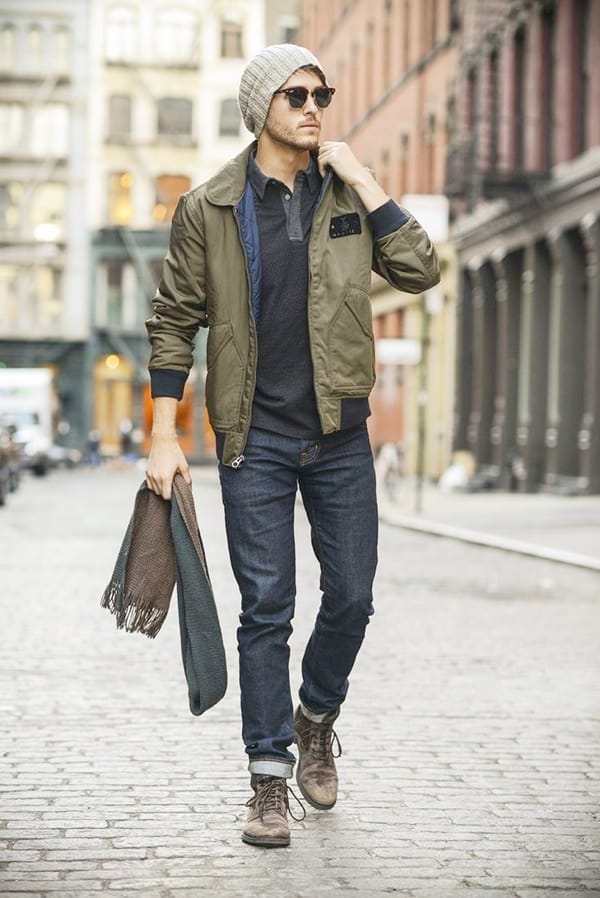 Image Source
Undoubtedly, we can mention here that a well put together outfit is the best way to oomph up your fashion game by finding out what you really like and incorporating that piece into your closet. These 8 cool outfits for guys will surely help you in creating your own unique style statement. Get inspired and take inspiration to create a funky and cool dude look.