Face painting is always considered a huge hit with boys and girls. Without matching costume face painting is a fun way to dresses up. This is one of the amusing methods for getting adorned as a specific character without any Cosplay! There are various easy face painting ideas for boys, which you can choose and try.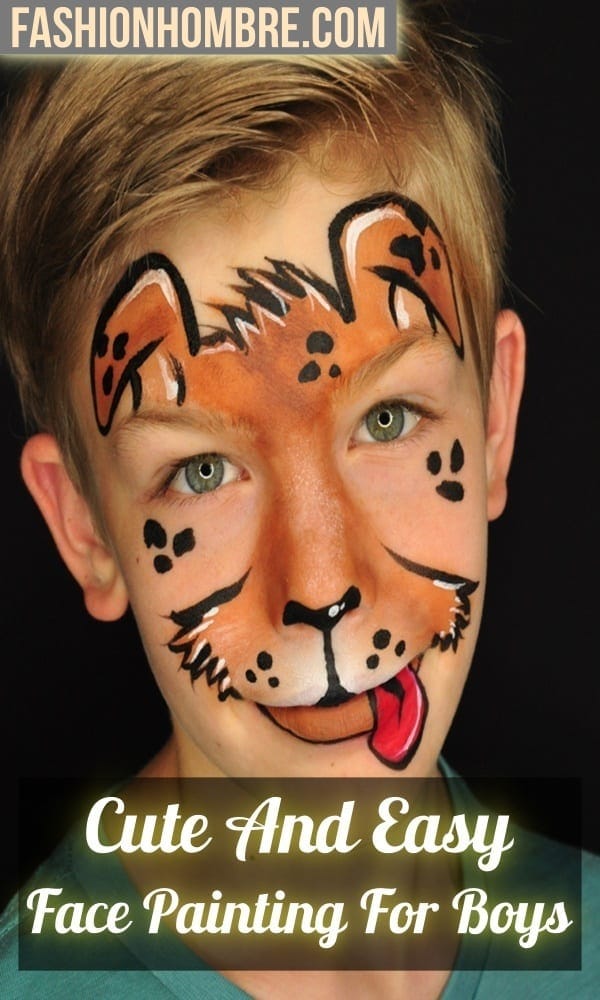 For face painting, you should avoid using oil-based face paints. You should use watercolor as they are easy to wash and don't clog pores. Apart from this, if you are looking or cute and easy face painting then here we are giving you a list of 12 Types of Face Paintings for Boys. Here we have some halloween face painting ideas for adults. Check them out-
Simple Face Painting Ideas For Boys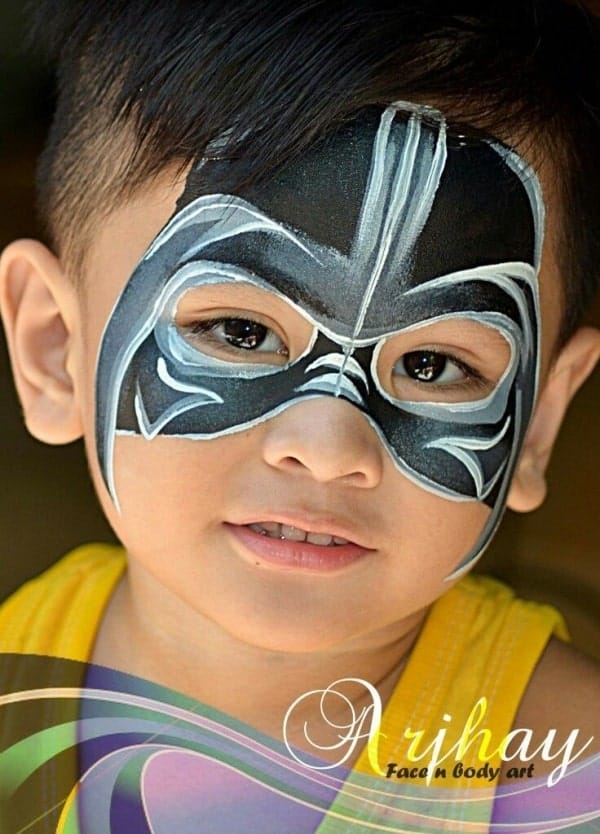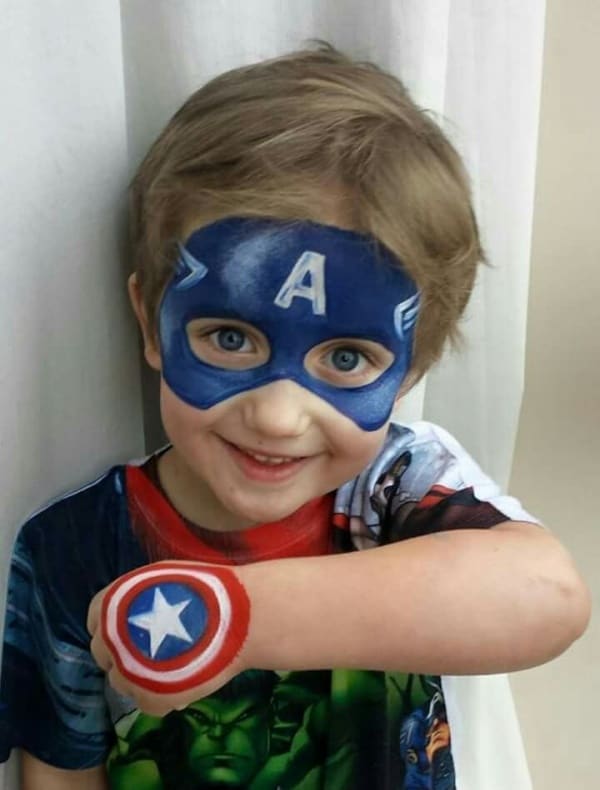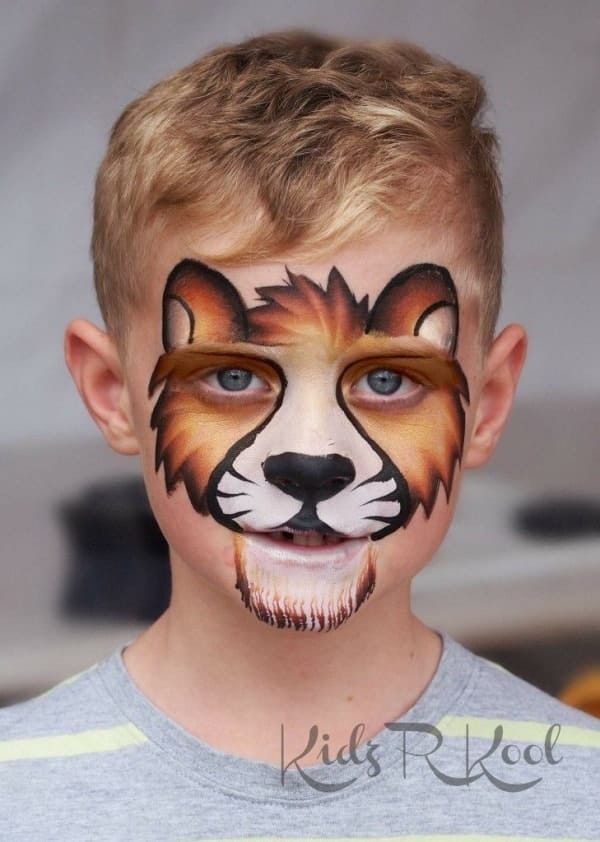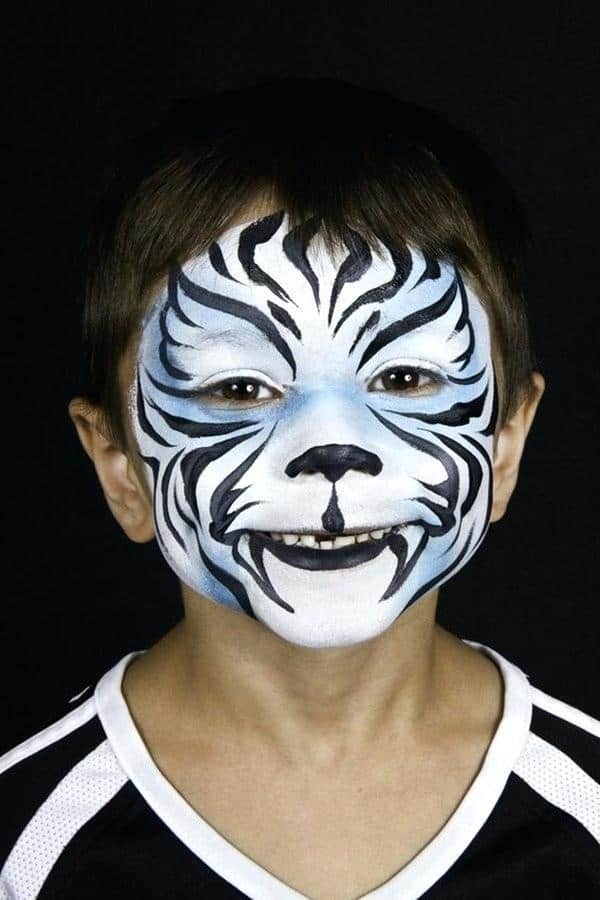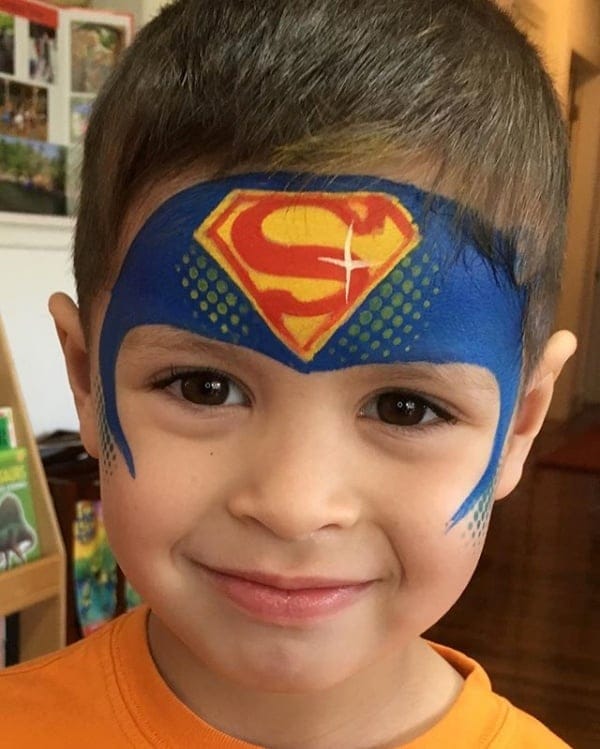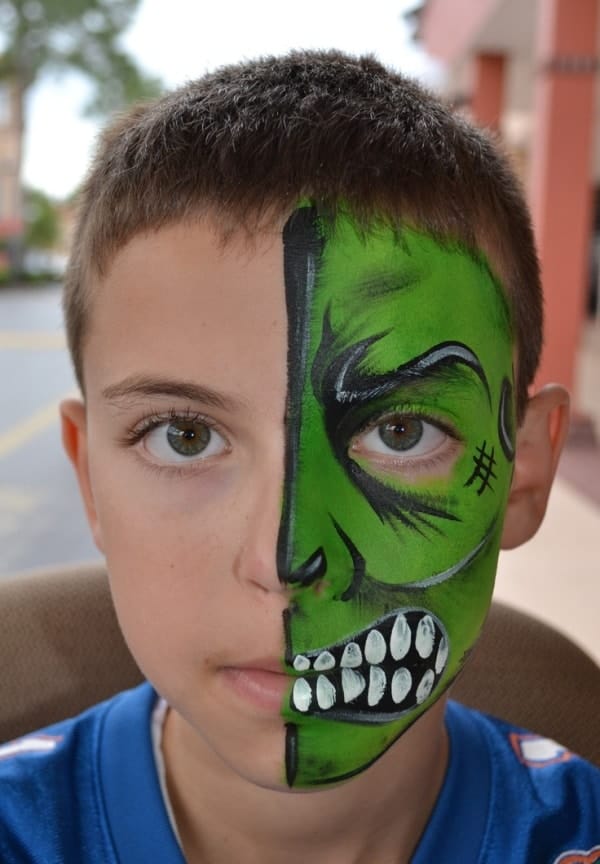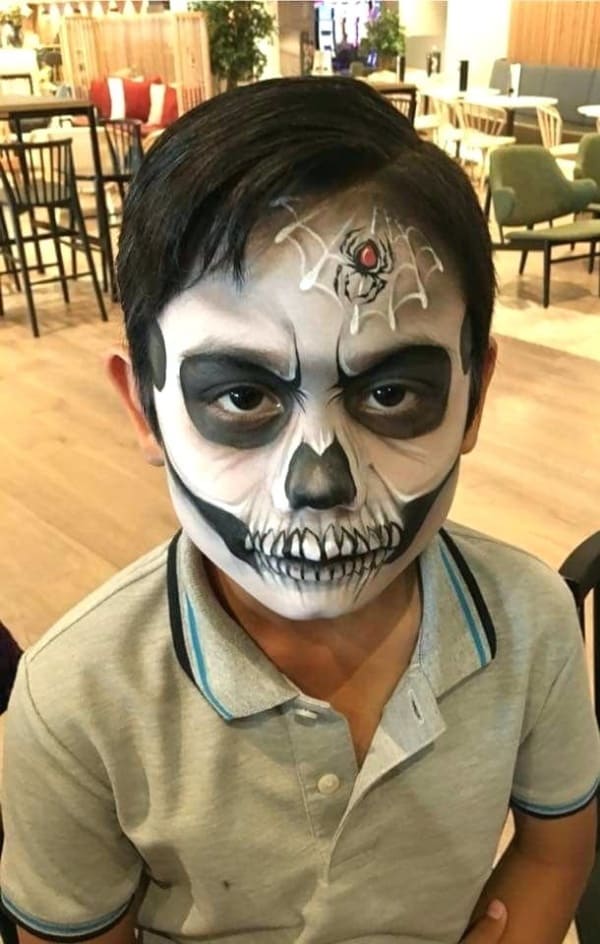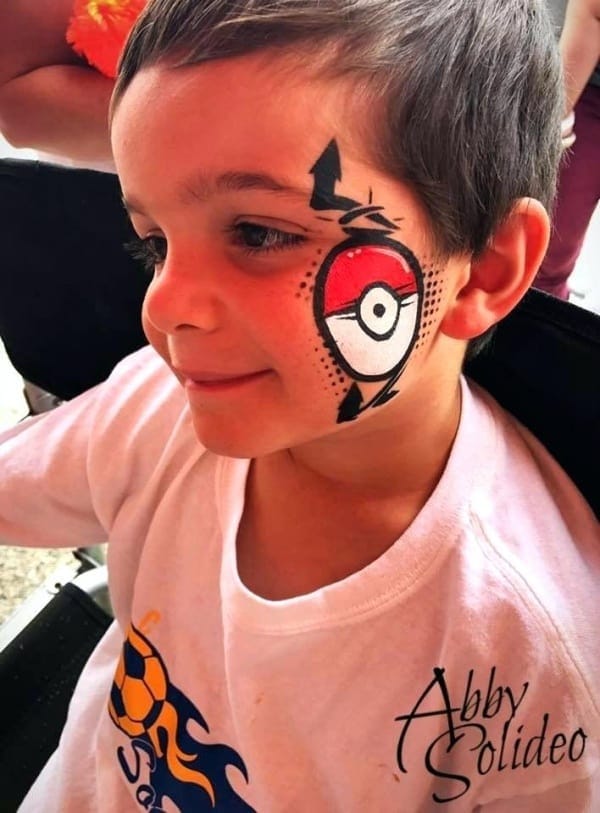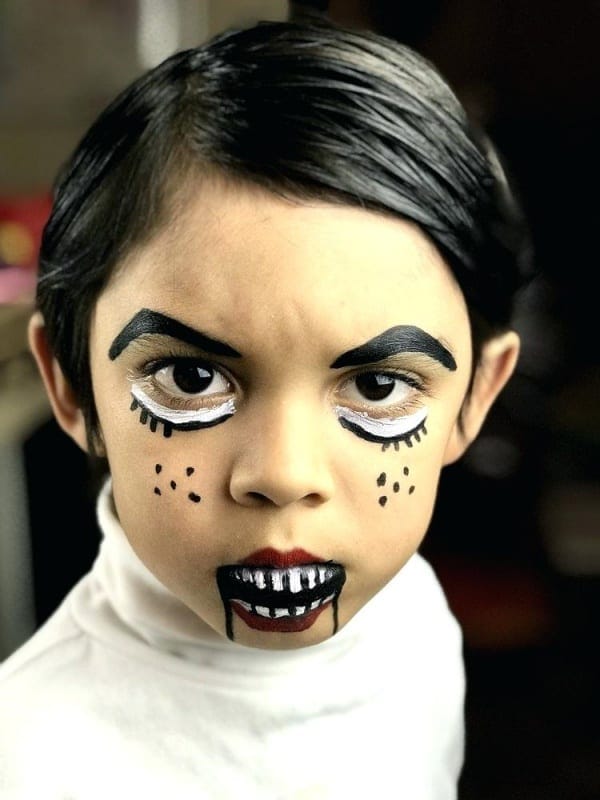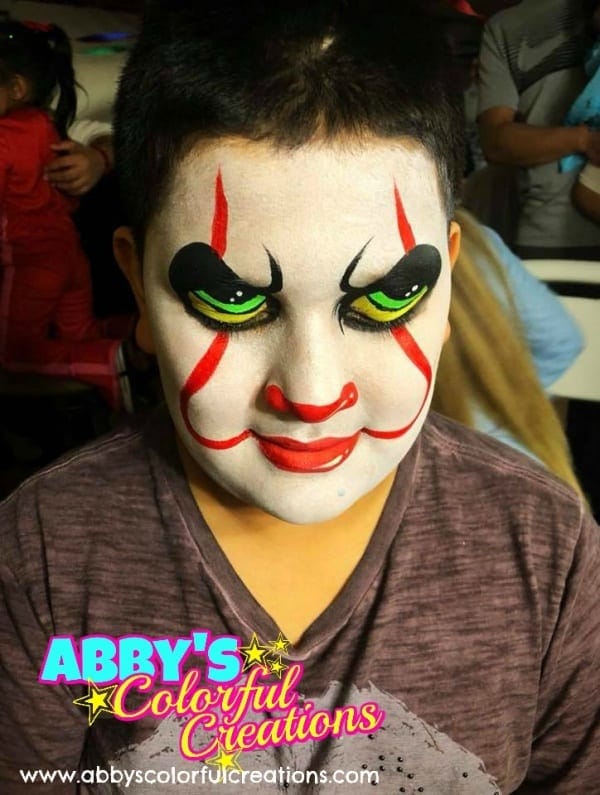 Tiger Face Paint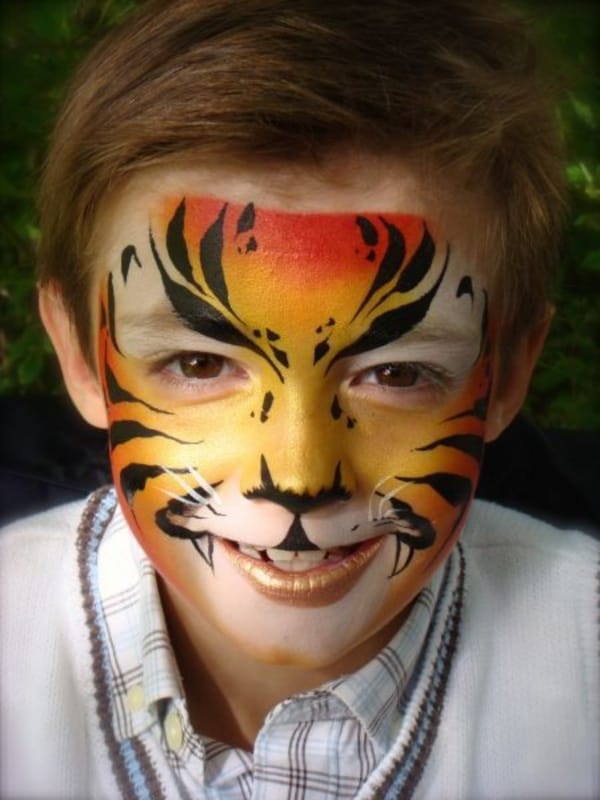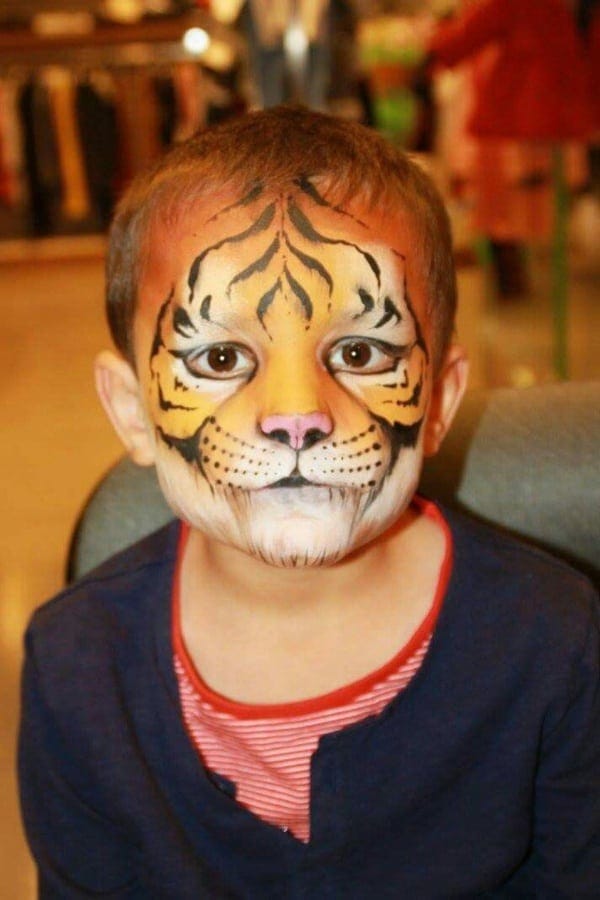 Painting a tiger on the face is very easy and looks very cute also. To make this painting around the eyes sponge white face. Then using a paintbrush, draw tiger stripes on the forehead, cheek and around lips. As per your choice you can some extra features of also tiger using black color paint. Moreover, this easy face painting ideas for boys is perfect for the theme party of animals.
Spiderman Face Paint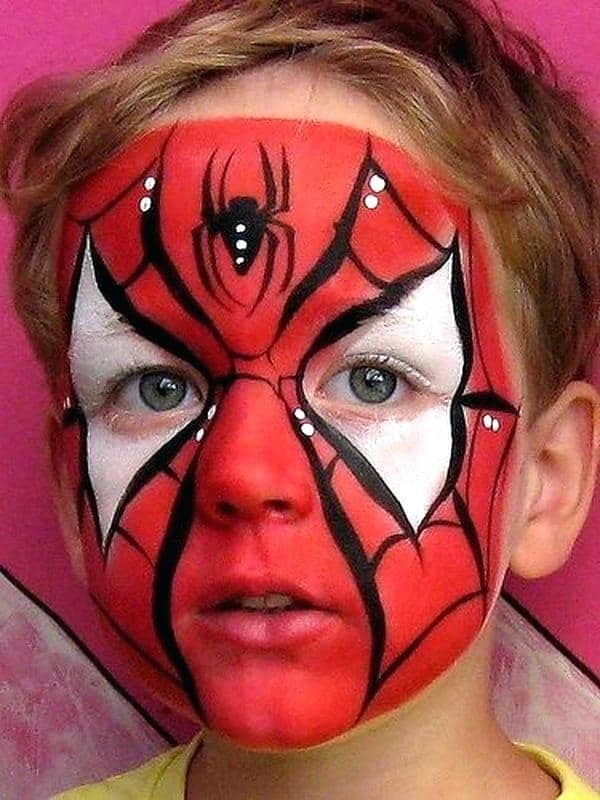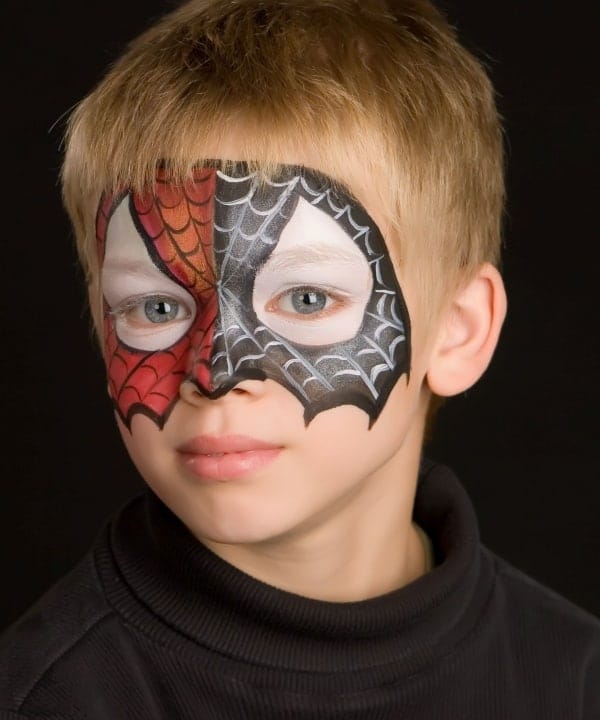 One of the most famous face paintings for boys is Spiderman. It is very easy to paint and Spiderman no doubt is very famous amongst the boys. For this, you will need red, white and black color paint. Start with red paint all over the face and base and then using black color draw small triangles. Use white color around the eyes and finally Spiderman face painting is finished.
Emoji Face Paint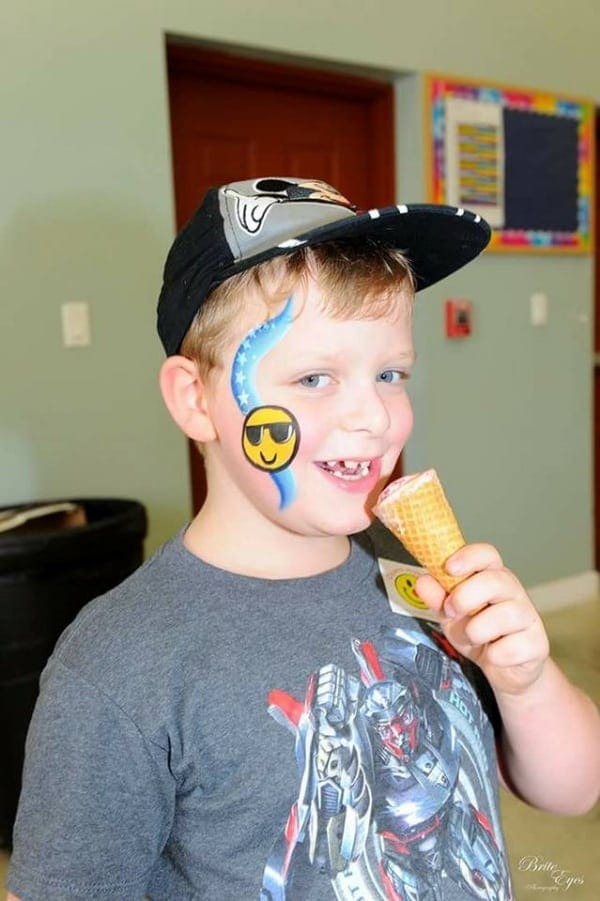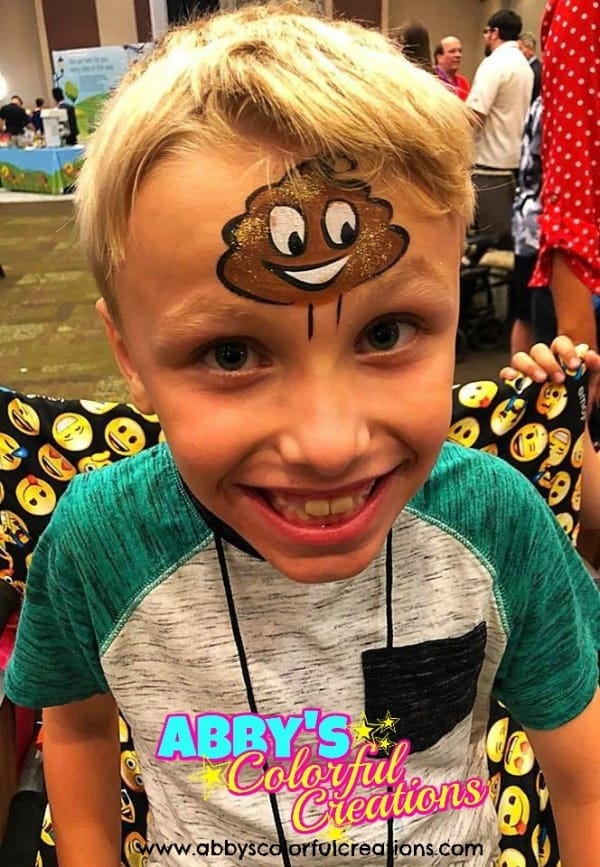 At present, Emojis are very popular in the digital world but you can also try Emoji face painting. There are various Emoji ideas and expressions available from which you can choose. You can use yellow, black and red paint to make various Emojis such as smiling face, in love face, angry, sad and a lot more.
Pirate Face Paint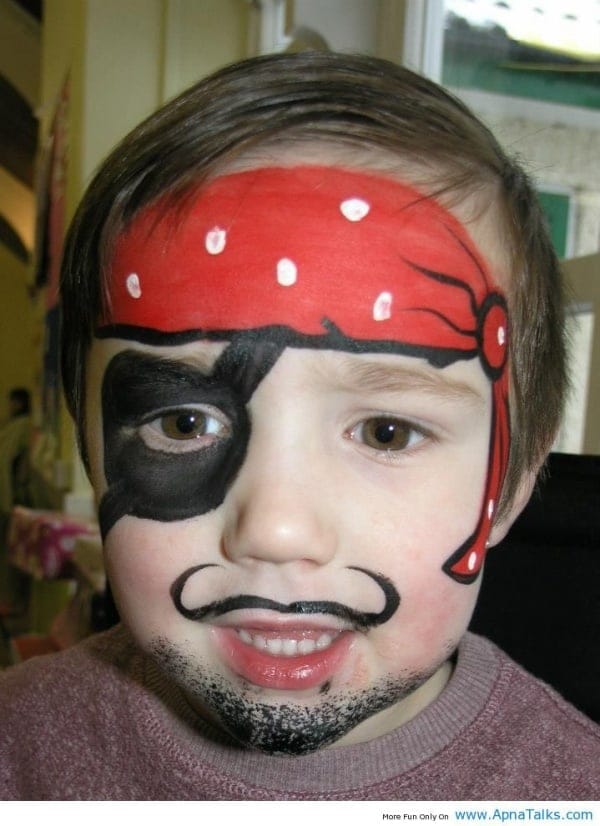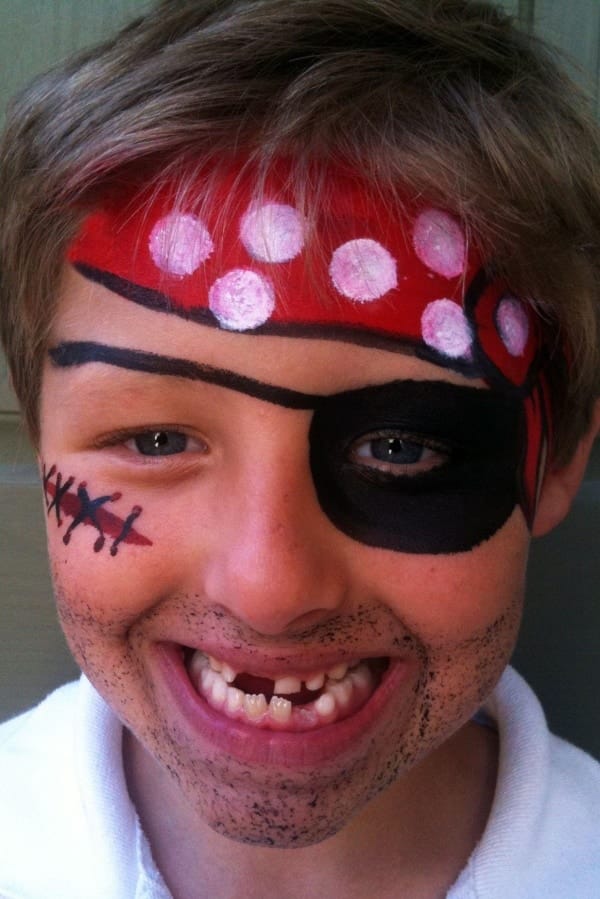 Next, in the list of easy face painting ideas for boys is Pirate Face. To make this face painting you will need black paint. Start with dabbing the sponge in black paint and draw it all around the eye to make an eye patch or pirate. By using a pen stick draw beard and mustache to have a more effective look. Finally, complete the look by tying up a scarf on the head.
Wolf Face Paint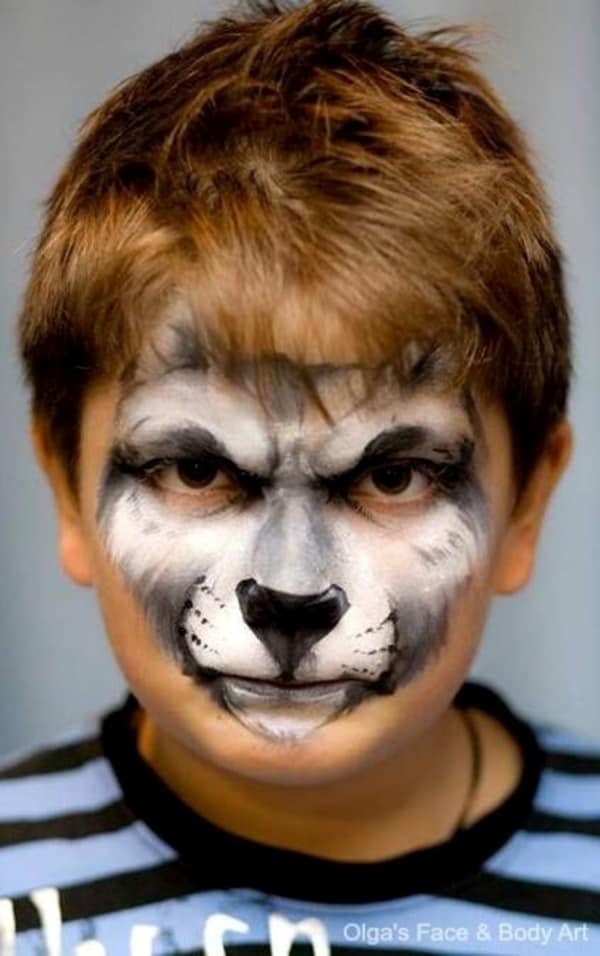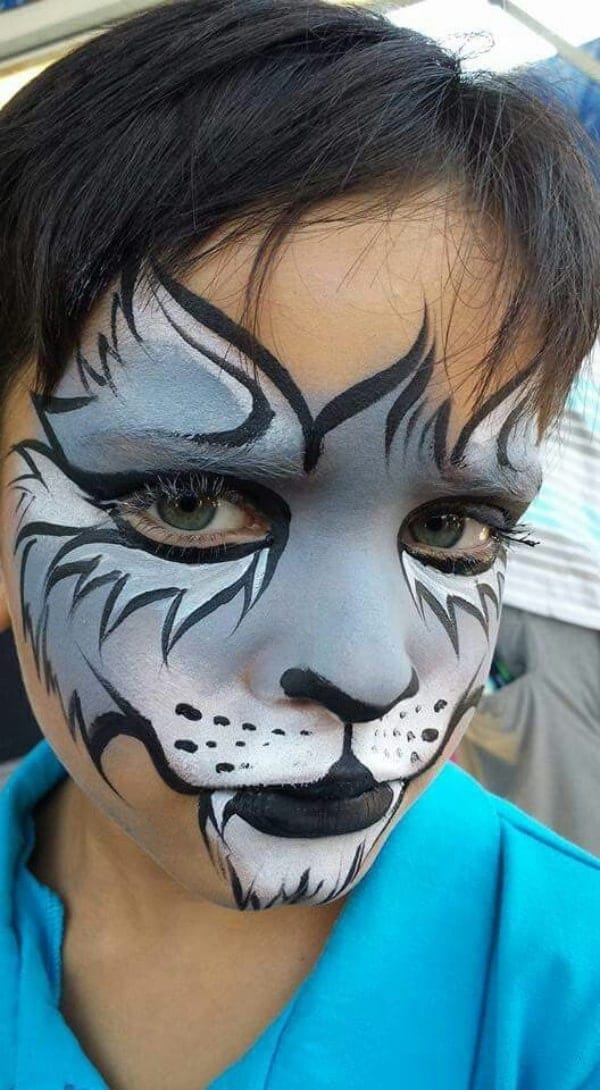 Another face painting of animals includes Wolf. This face painting is very easy to make and use of brown, green and black color will make it perfect. As base use brown color and use green and black color to make facial expressions. Some glitters can also be used to make wolf face painting more attractive.
Zebra Face Paint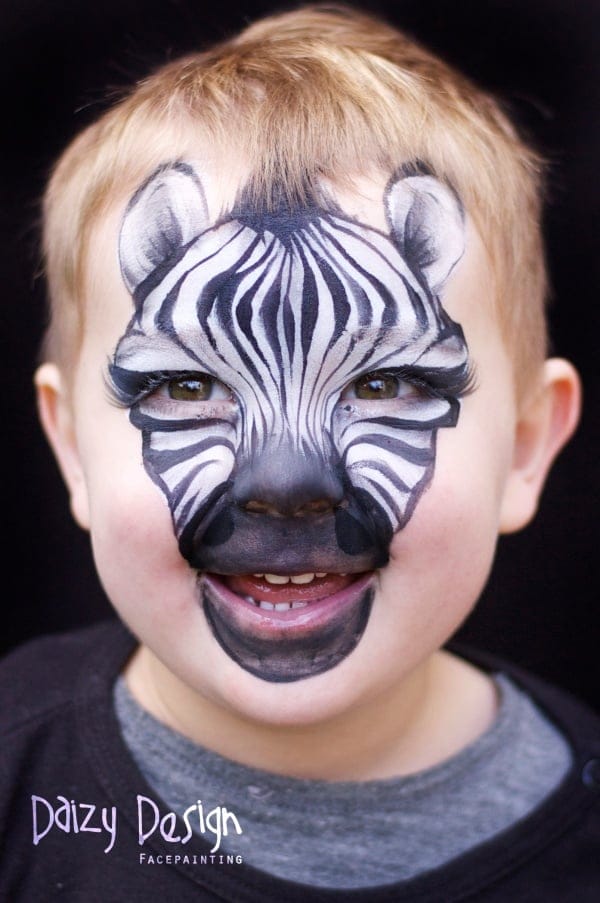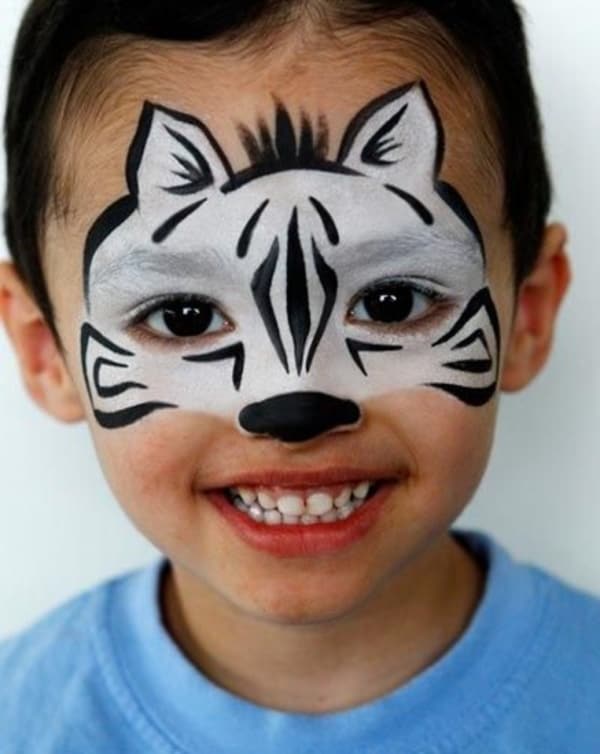 Zebra is one of the easy and cute face painting ideas for boys. Use of white and black color will make this Zebra painting eye-catching. If you don't want to make a painting in the entire face then you can paint around the eyes and forehead. To have an overall look you must wear matching costumes of Zebra and ready for a fancy dress competition also.
Camo Soldier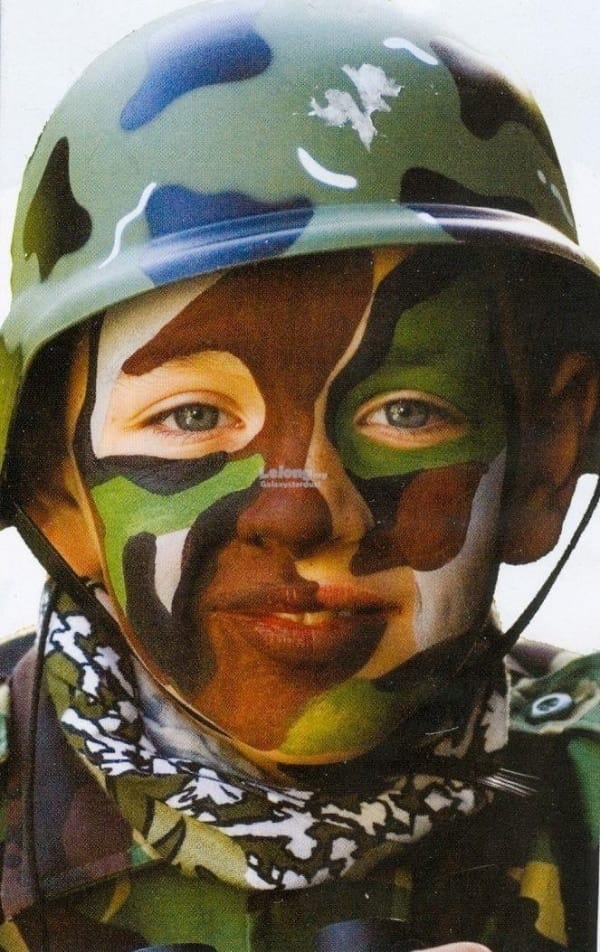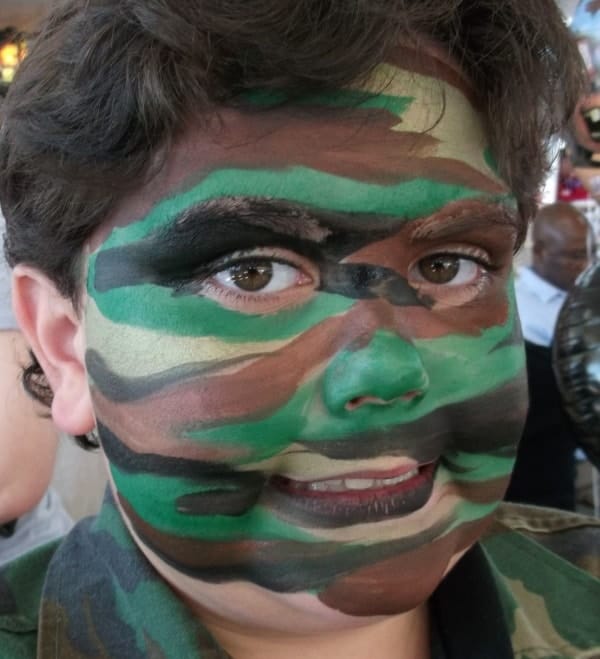 Many boys in their childhood want to go into the army and be a soldier. This is unique as well as one of the interesting Face Painting Ideas For Boys. For this, you will need sponges and good quality muddy sludgy colors. With different shades of green color, sponges fill up the color, in the whole face. Wear an army to complete the look and ready for battle as solider.
Zombie Face Paint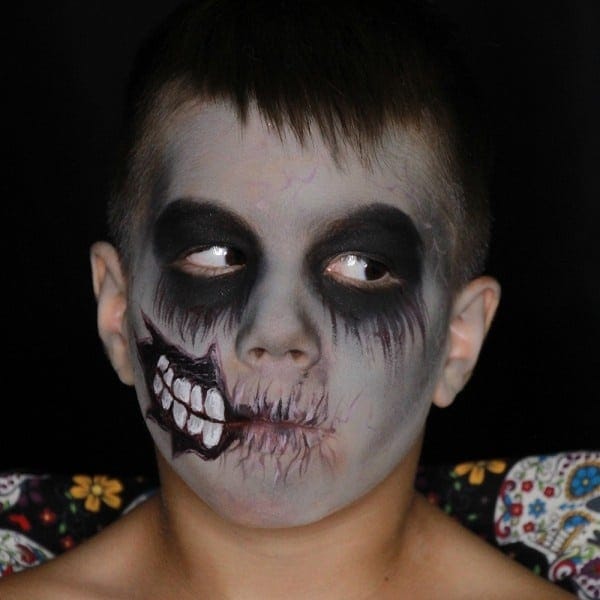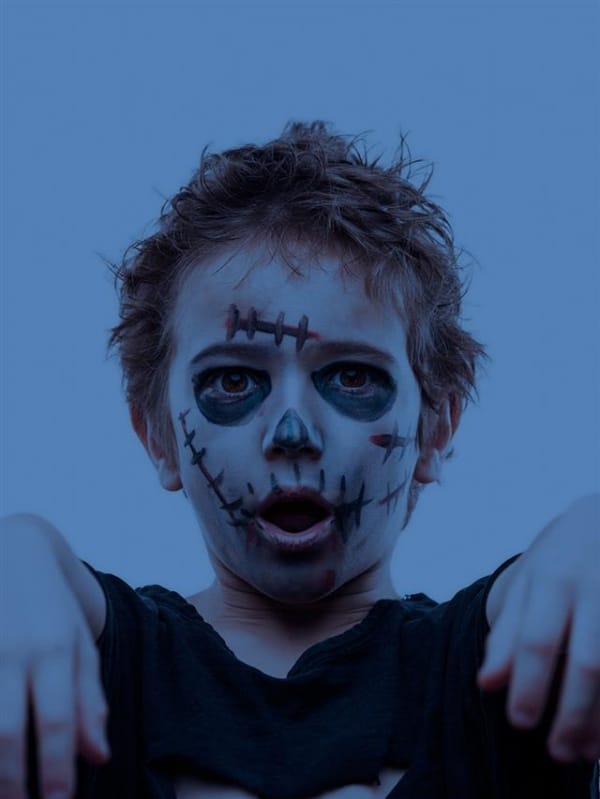 Are you looking for a face painting ideas for Boys which is not so difficult then you must go for Zombie face painting? This Zombie paint in a cute way face painting is something every boy wants to try out. As per your choice you can use various colors to paint it and use white color to paint the lips. Moreover, by using a flat thin brush, draw teeth to resemble an illusion.
Dragon Face Paint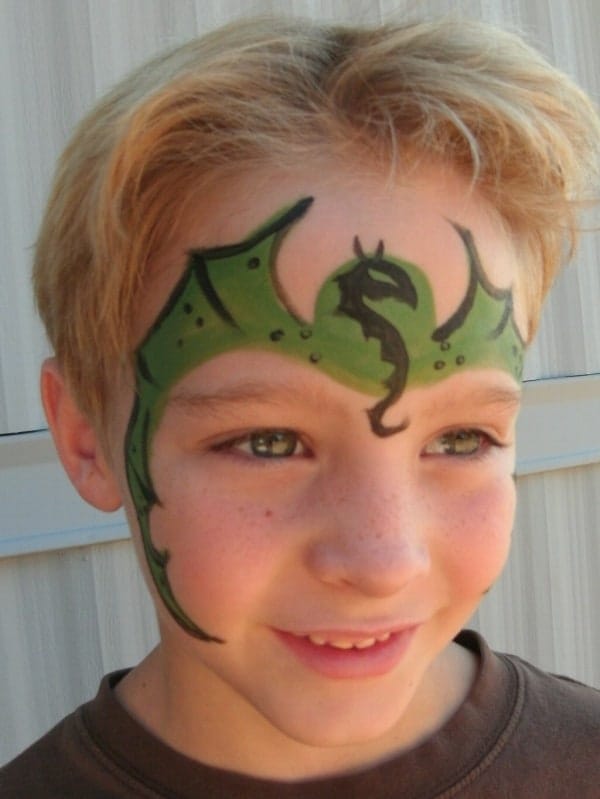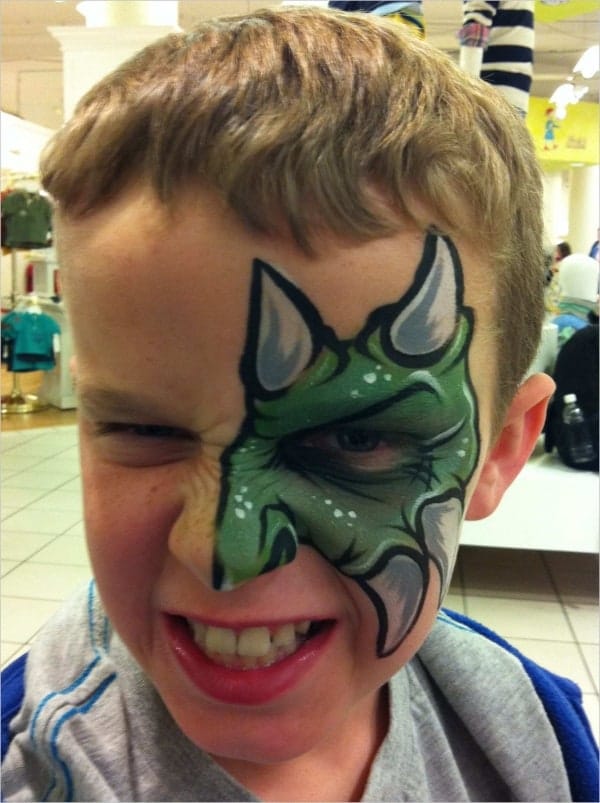 Not always, dragons are scary nut sometimes these are cute also. So, next in the list of easy face painting ideas for boys is Dragon. Start with mixing green and yellow color and using sponge paint your cheeks nose and forehead. Color the teeth of a dragon with white color and to add more details to outline the eyes with some blue glitter.
Batman Face paint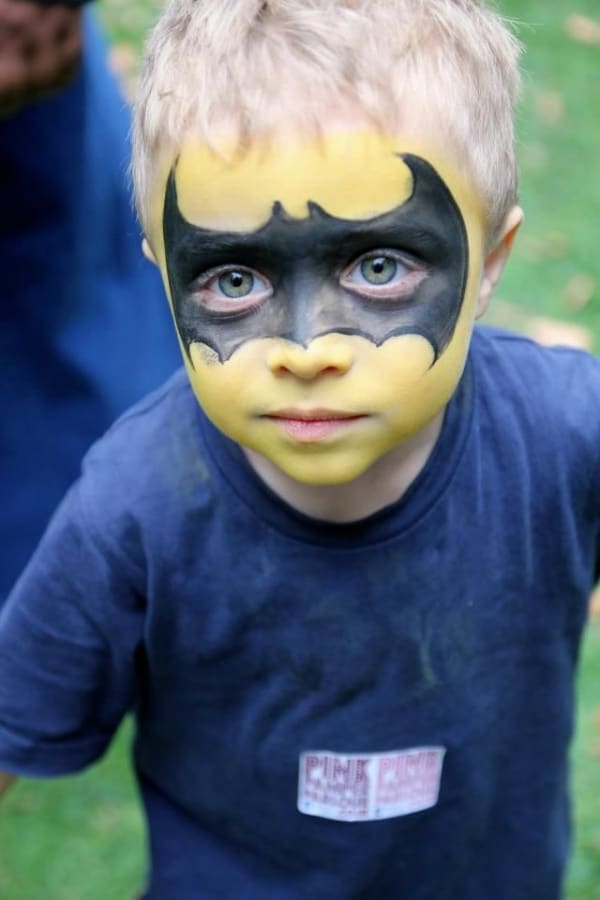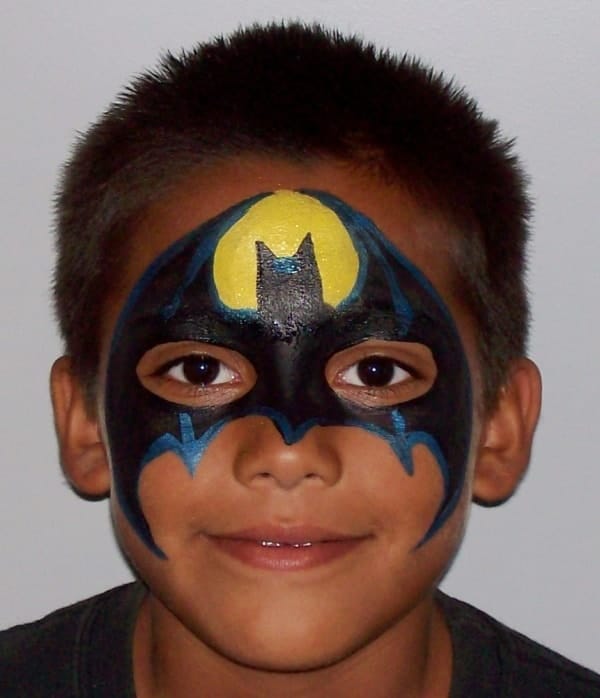 Boys, surely love superheroes and after Spiderman, we have Batman on the list. Batman is one of the face paintings, which is highly preferred by boys. This is very easy to make and needs colors such as black, silver, blue and white. You should use a small flat brush as well as a black paint for drawing the head of the batman, on the tip of the forehead. Use silver color to highlight the feature and yes your Batman face painting is ready.
Ghost Face Paint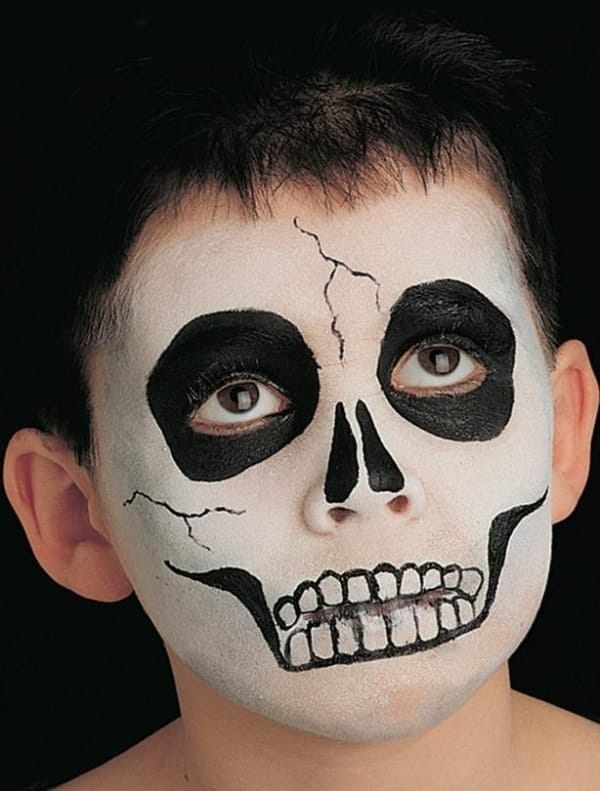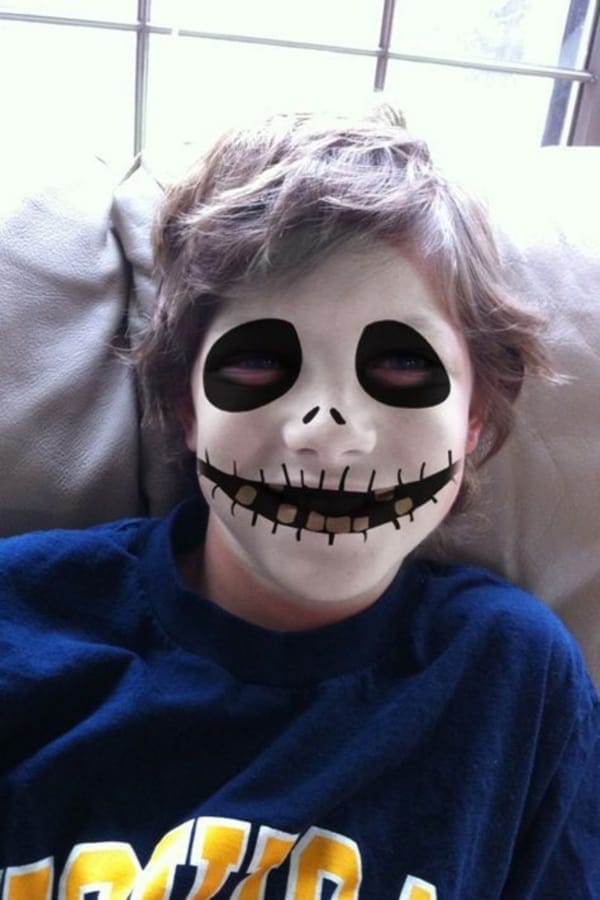 Ghost face painting may be sound scary, but if you paint it keeping in mind cuteness then it looks awesome. There are various options to paint ghost face and you can use a variety of colors as per your choice. In addition to this, for heightening the look fog hose in a more effective way you can also add fake fangs.
Dalmatian Dog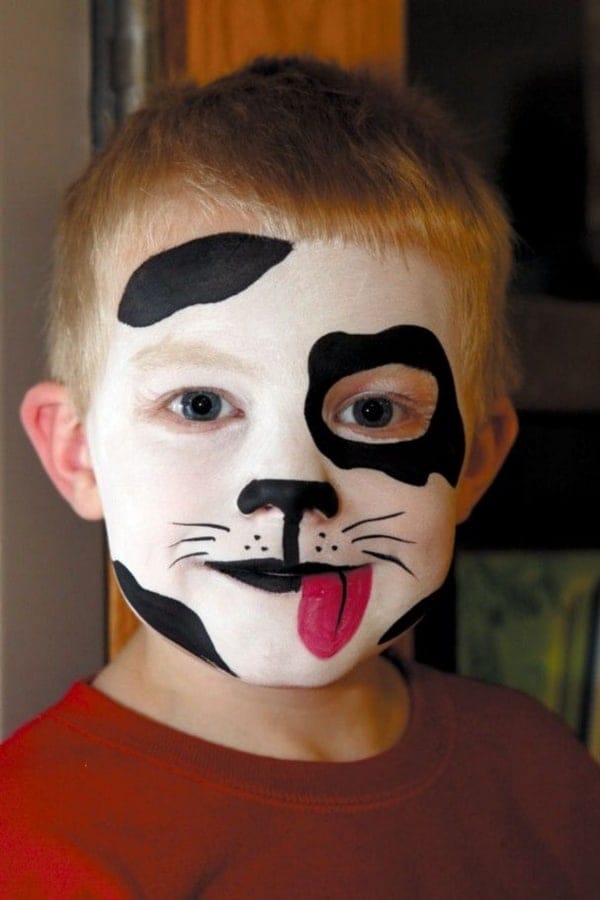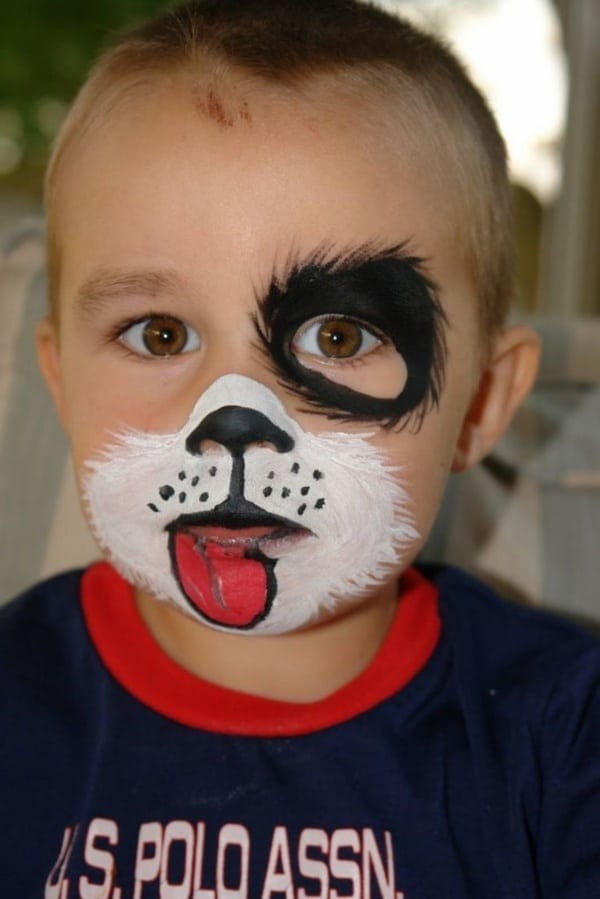 Last, in the list of Face Painting Ideas For Boys his Dalmatian dog. To paint this you will have to use a sponge to apply a base coat of white. Then use black paint for painting the bottom of the lower lip and nose and join them both on one side. Additionally, draw whiskers and using red paint to draw a tongue out from the corner of the lower lip.
Whether you are looking for something to make your party memorable, rainy day activity and many more then face painting is the answer. With some high-quality colors, brushes, and sponge you can easily make various face paintings.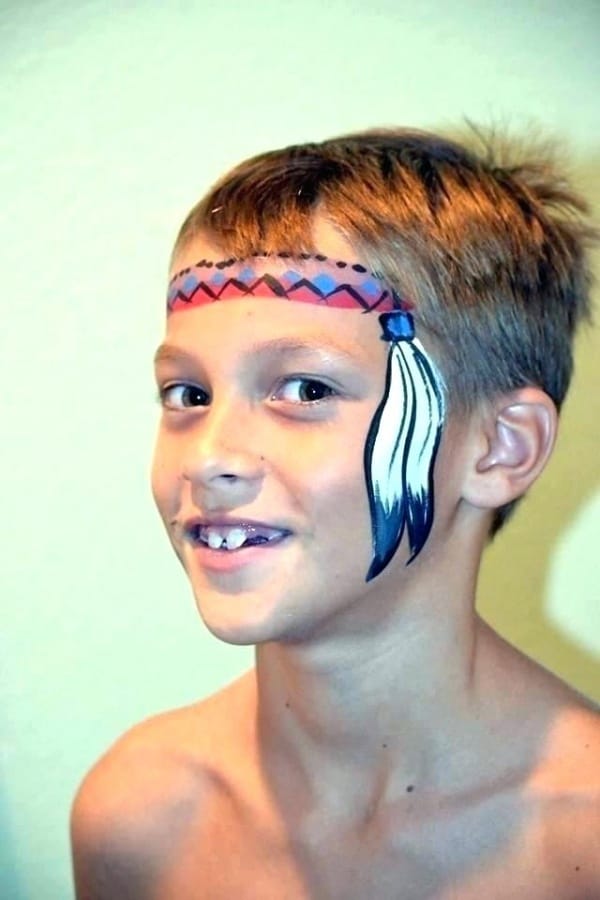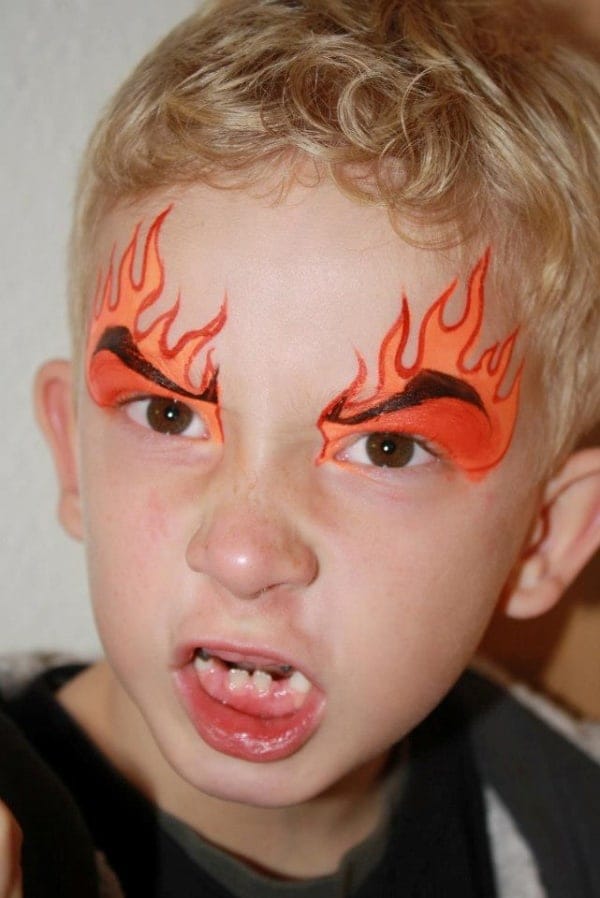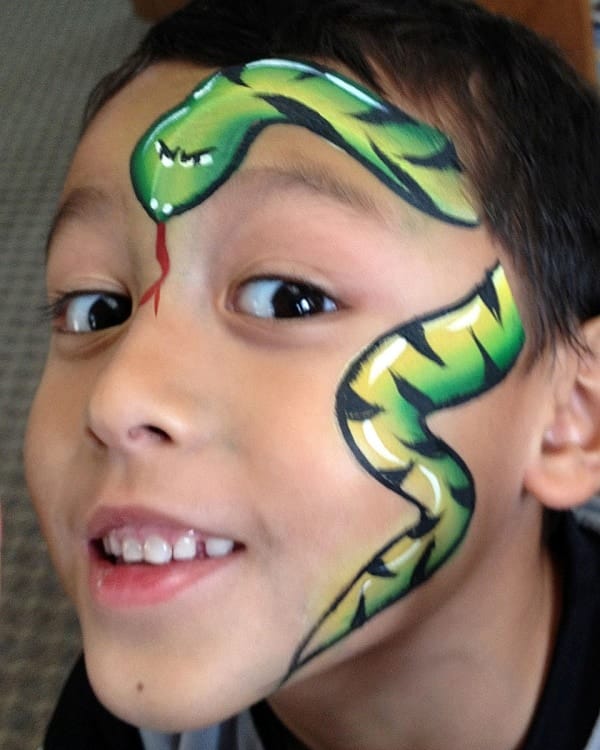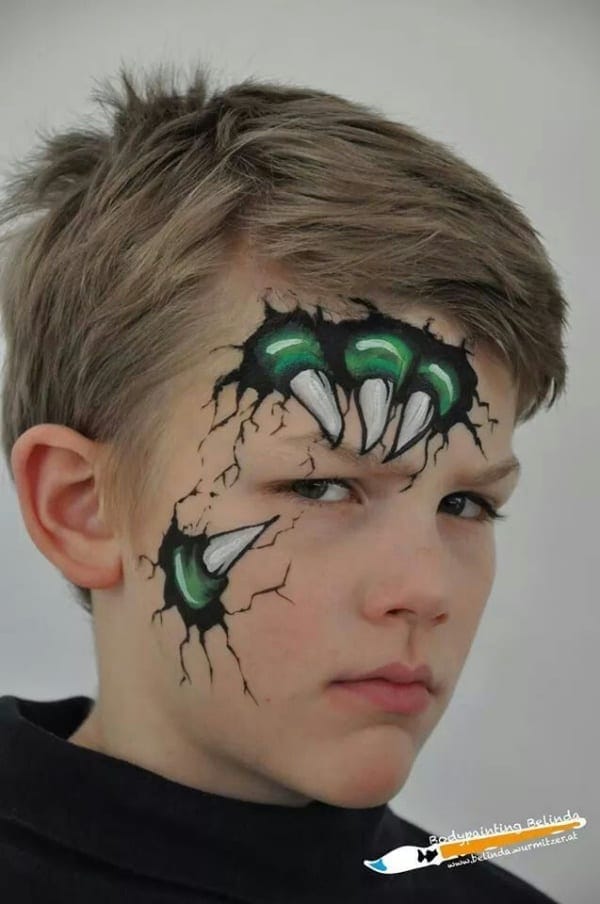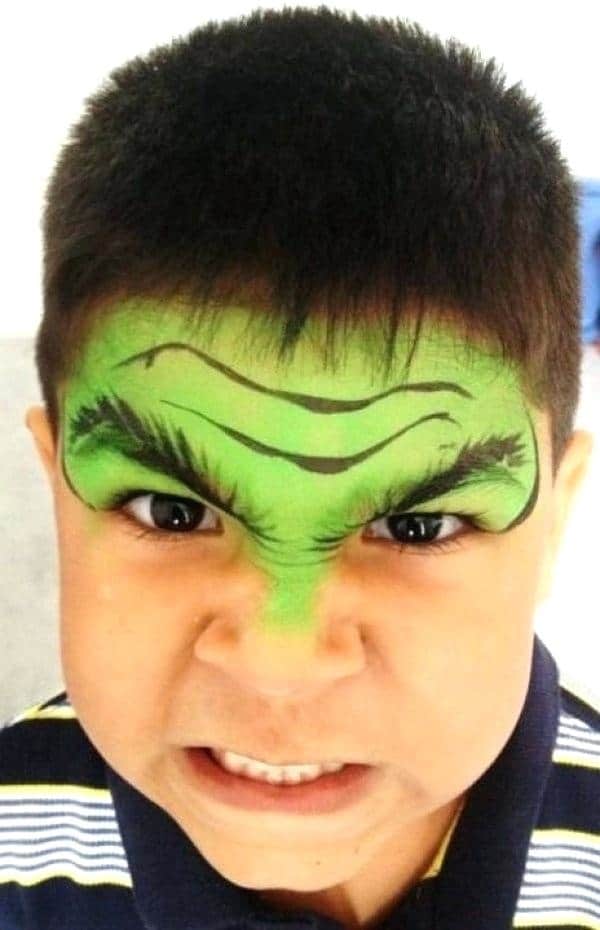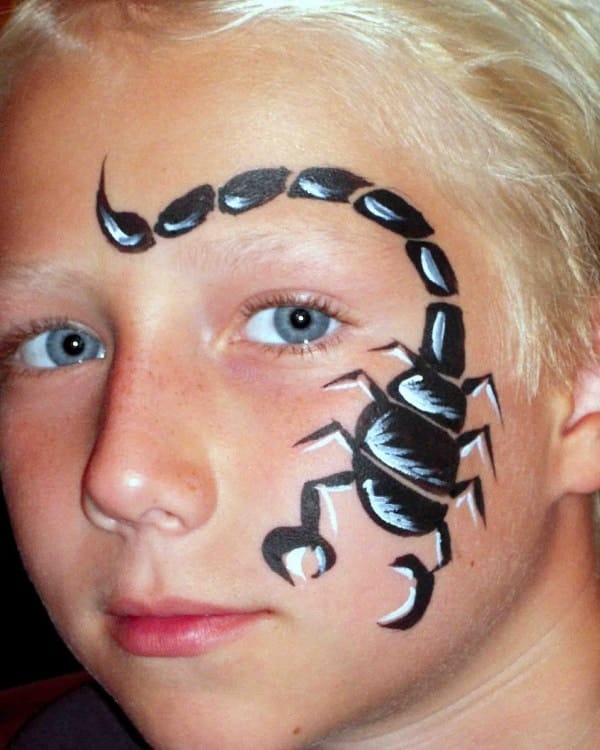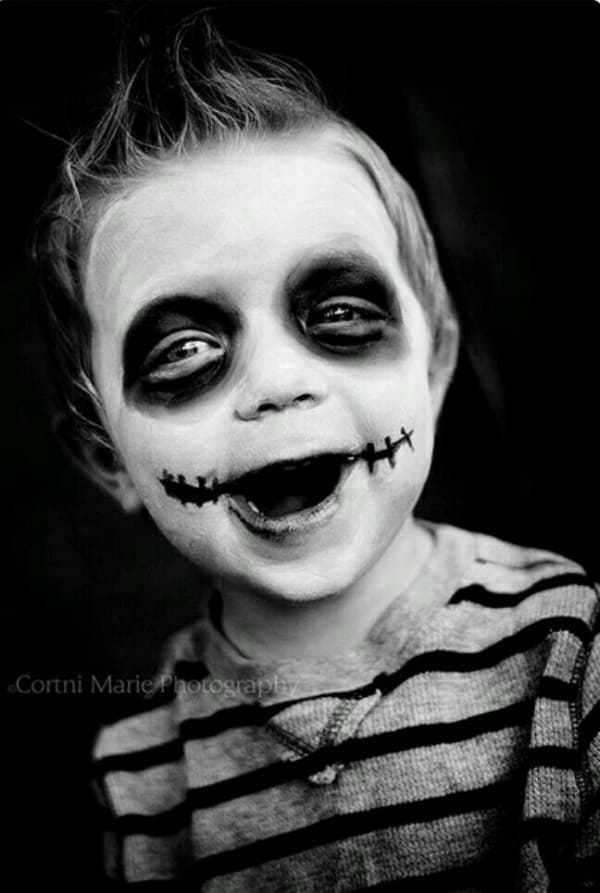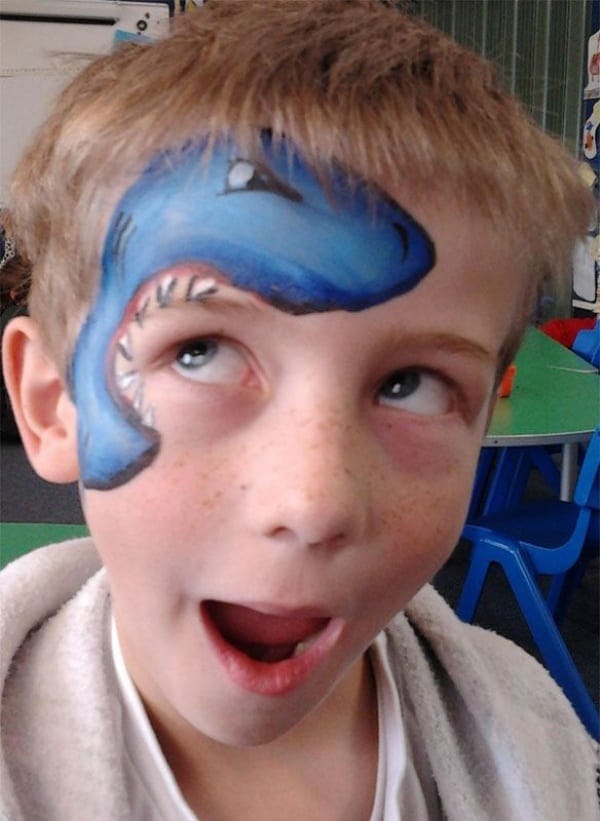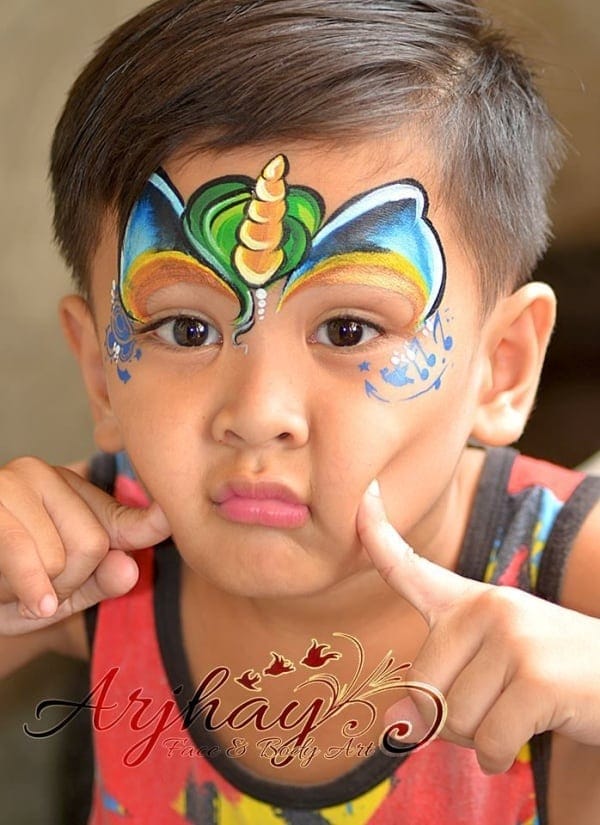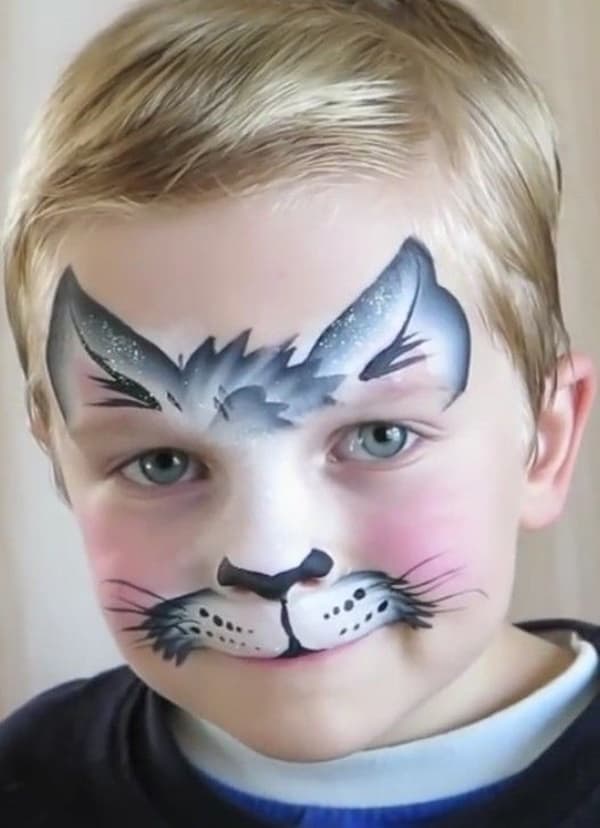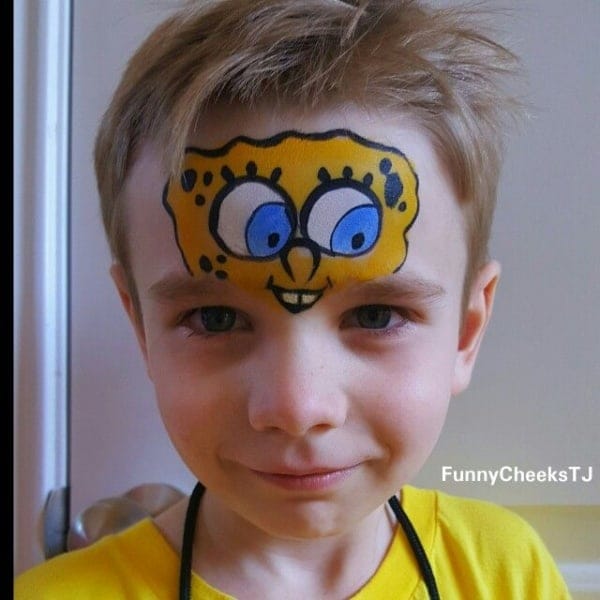 Conclusion
You dint need to be an experience or perfect painter for face painting. Above in the post, we have mentioned some easy as well as cute face painting ideas for boys. Hopefully, you will surely select the easy face painting ideas for boys from the list and let us know about your favorite idea by commenting us in the comment box.