The skill to dress properly is not an innate talent and does not occur on its own. This requires knowledge, experience, and a sense of taste. The right choice of clothes is the basic principle of men's style. What are the main advantages of a well-composed stylish image for a man? In most cases, this is self-confidence, attractiveness, and attention from others, especially women. A stylishly dressed man is more likely to get a good job and successfully pass an interview, he becomes happier and more confident in communication.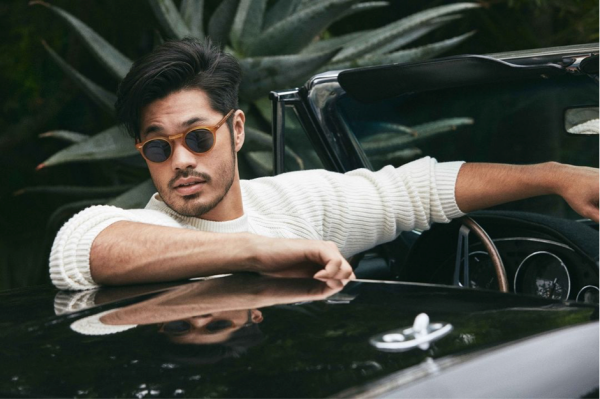 In addition to all the above, each of us has our own incentives to dress properly and look good. Sometimes life's tough times can be overcome with the ability to take care of yourself and dress in style. As the popular English proverb says, "The worse things get, the better you should dress." Let's see what helps men to create an excellent stylish image, how to dress sharper, feel more confident, without leaving the usual comfort zone in terms of clothing.
Essential Rules Of Dressing All Men Should Know
1. Focus on Authenticity
The first principle to remember when choosing an outfit is that the clothes you wear are a manifestation of your attitude towards yourself. Clothing should reinforce your image and be an expression of your true personality. Don't follow the trends and don't wear something for the sake of fashion or anyone else until you know for sure that the new thing brings you joy, you feel comfortable wearing it, and you remain yourself in it.
2. Craft a Minimalist Capsule Wardrobe
Proper capsule wardrobe centers around timeless, versatile styles. Each piece of clothing or accessory in your own basic clothing collection should work in harmony with each other so that you can mix and match them together, creating new stylish ensembles. Once you've got the basic essentials in your closet, you have your key foundation for the most ambitious outfits. When creating a basic wardrobe, follow the rule — less is better. Simplicity and minimalism are always in fashion. Skillfully creating a basic wardrobe is not an easy task, and not every man can cope with this task on his own. You can study the recommendations of men's magazines or seek the help of professional stylists who will pick up things that perfectly match each other. From trousers, shirts, vests, jackets, turtlenecks, and pullovers bought on their advice, you can create new combinations every day, complementing them with suitable belts, ties, briefcases, bags, and other accessories.
3. Spend Money on Quality Clothes and Shoes
Quality without compromise is your motto when it comes to choosing clothes and footwear. This is especially true for the elements of the basic wardrobe, that is, those universal things that are purchased to last for a long time — a classic suit, coat, trousers, jackets, and of course shoes. Buy the best quality shoes you can afford because shoes speak volumes about a man.
4. Invest in Stylish Accessories
No outfit is complete without accessories. High-quality men's accessories can turn ordinary clothes into a stylish individual look. In addition, accessorizing shows that you are a confident person who isn't afraid to show off a little personality. Do not save on watches, ties, and glasses. High-quality designer eyeglasses will always add elegance to the whole image. Don't be stingy and add a pair of glasses from renowned California-based brand Oliver Peoples. Oliver Peoples frames, look great and feature both a timeless design and innovative construction and are the choice of many famous style icons.
5. Great Fit of Your Clothing is Key
Wearing clothing that fits your body is of the utmost importance. Style requires a clear knowledge of your size. Things should fit you almost perfectly. Pay attention to the smallest details and to your feelings — how comfortable it is for you to walk, sit, bend over in a new garment. If something does not suit you, refuse to buy a thing, despite its quality, prestige, or fashionable design. Look for branded menswear options that fit best, or trust a good tailor to help you customize your new piece of clothing to your figure.
6. Simplicity Always Wins
Simple doesn't have to mean boring. The richest and most famous personalities have repeatedly proved that simplicity is sophistication. If you want to look gorgeous and exclusive, it's very simple: don't wear a lot of colors that don't go well with each other or a lot of accessories, prefer a timeless classic that always looks clear and elegant. Even if you like flamboyance, stick to a simpler style, and you will always stand out.
And do not forget — clothes should bring positive emotions, add confidence, be comfortable and practical, emphasize your dignity, and, if possible, hide figure flaws. A stylish image is the ability to dress properly, as well as take care of yourself both externally and internally.