A good blazer makes you look better especially when you wear it for your office. Many offices going ladies, wear blazers and there are various types of blazers available in terms of design, color, pattern and lot more. White blazers are very much popular and are highly demanded. So here, we are giving you a list of 7 Stylish white blazer outfits for women from which you can choose.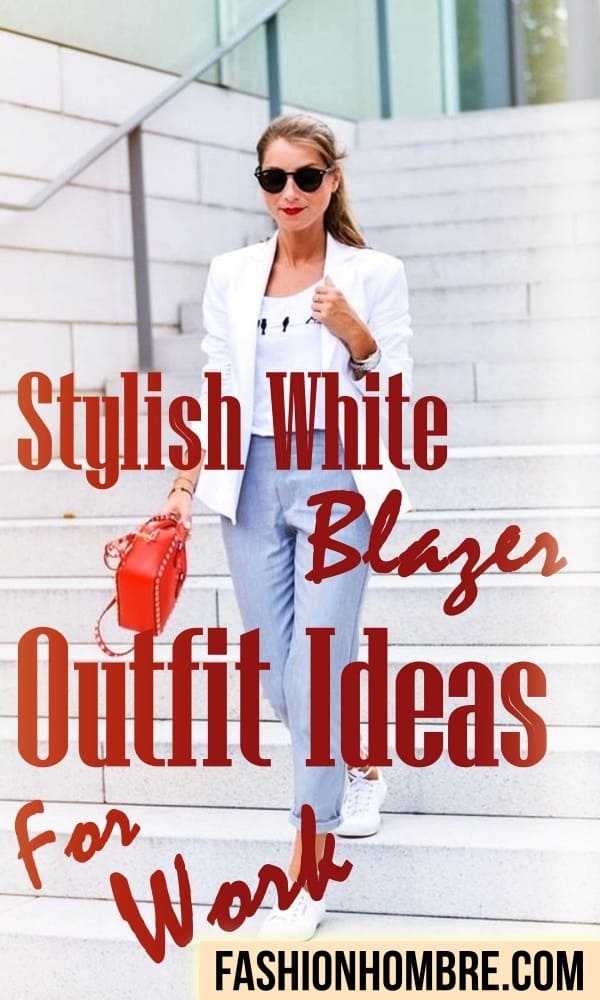 Stylish White Blazer Outfits For Women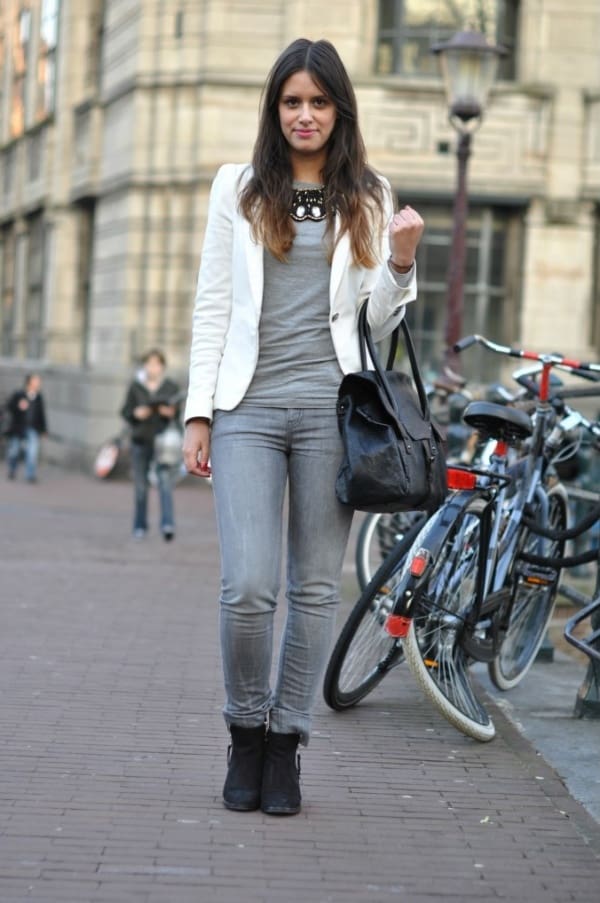 Image Source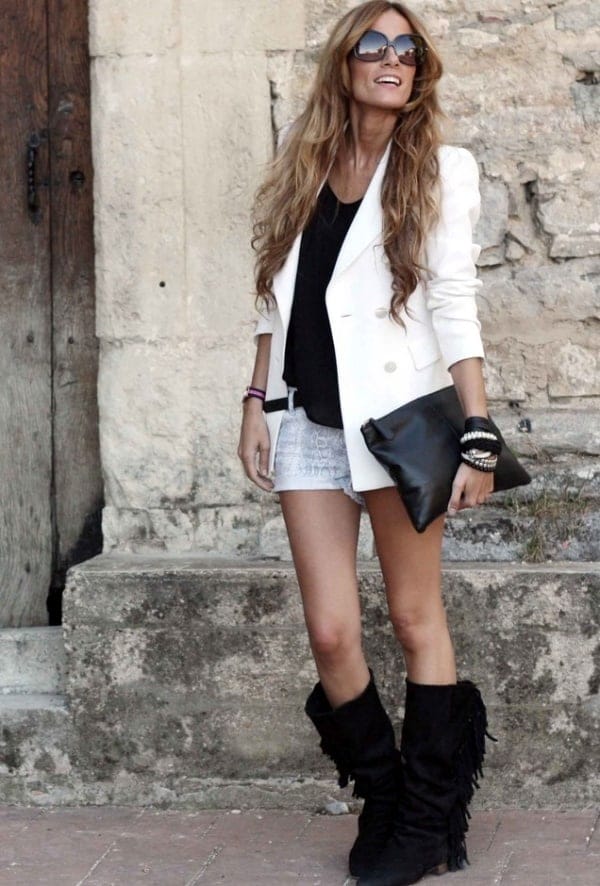 Image Source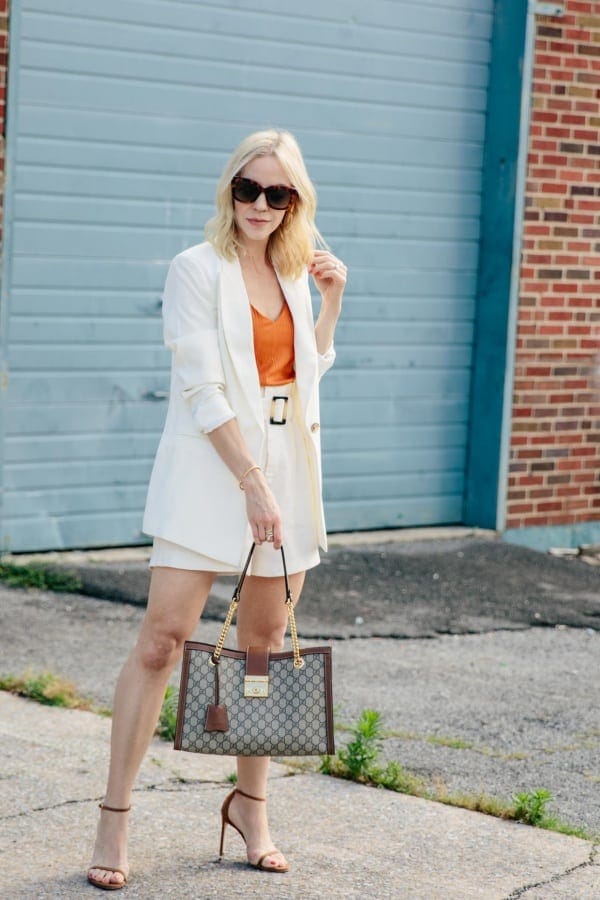 Image Source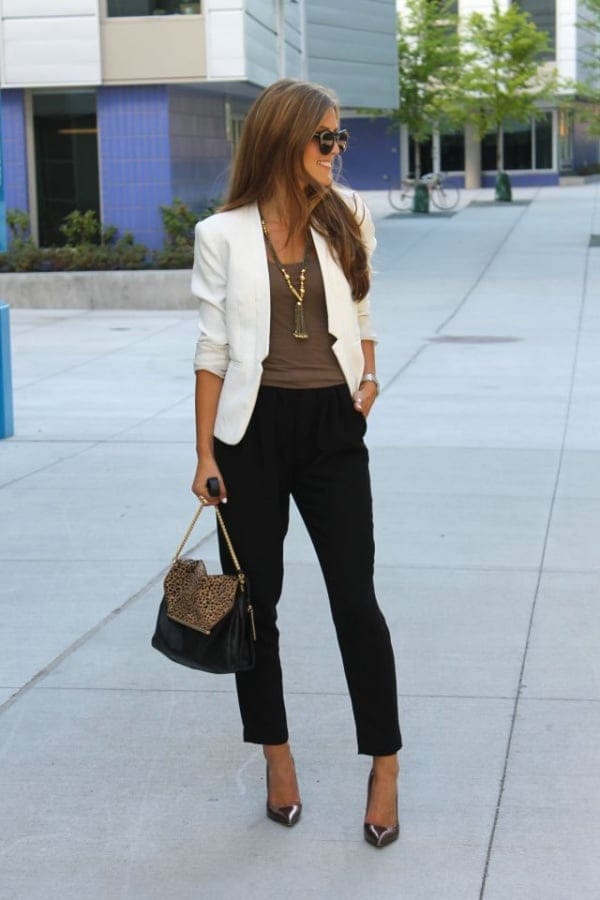 Image Source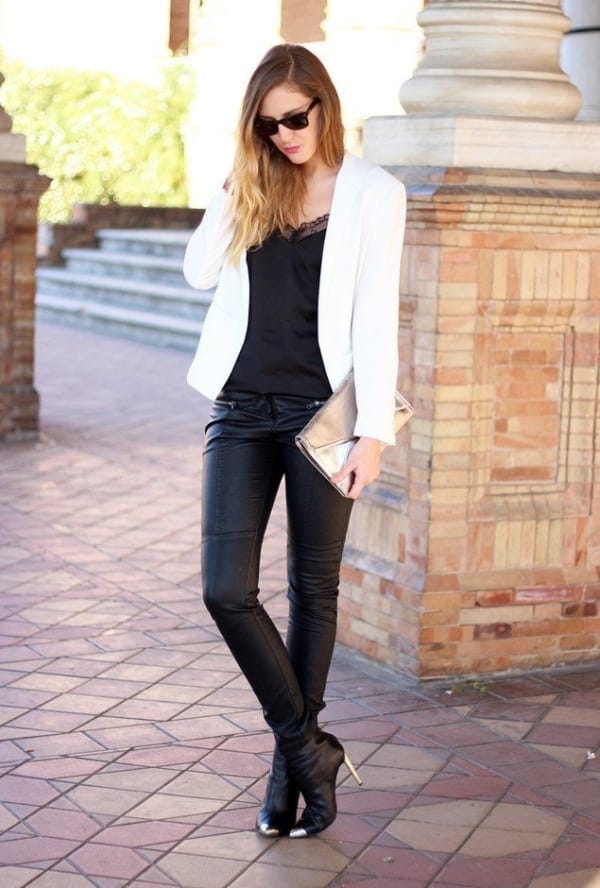 Image Source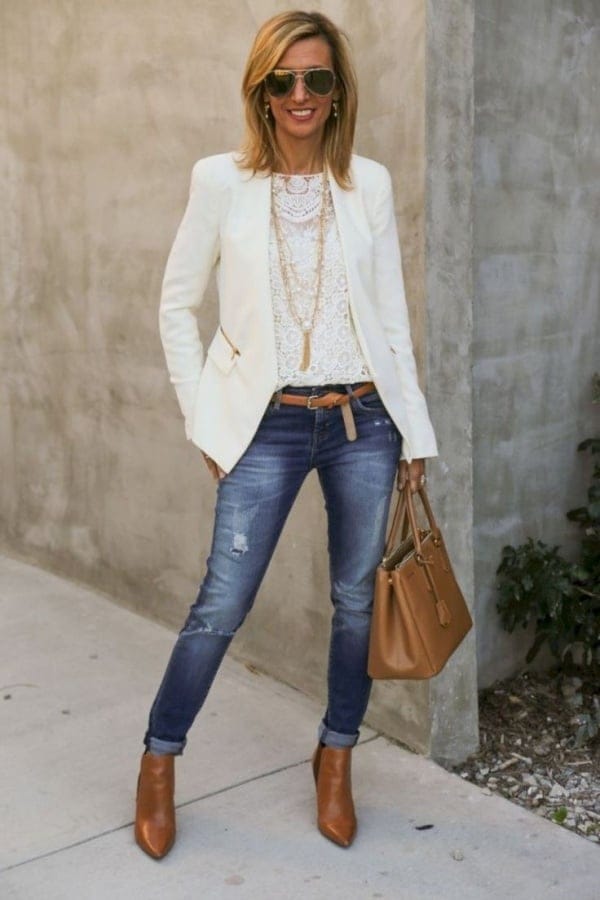 Image Source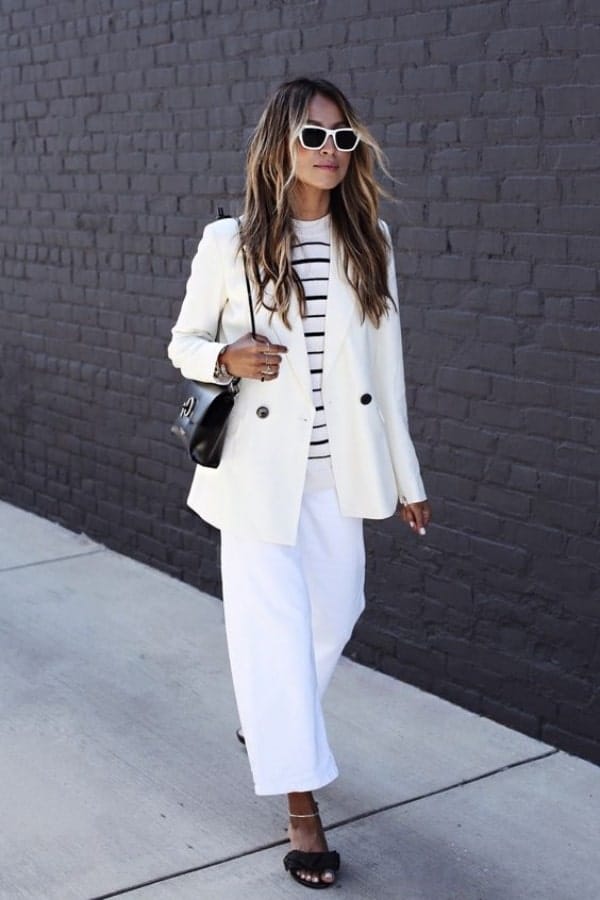 Image Source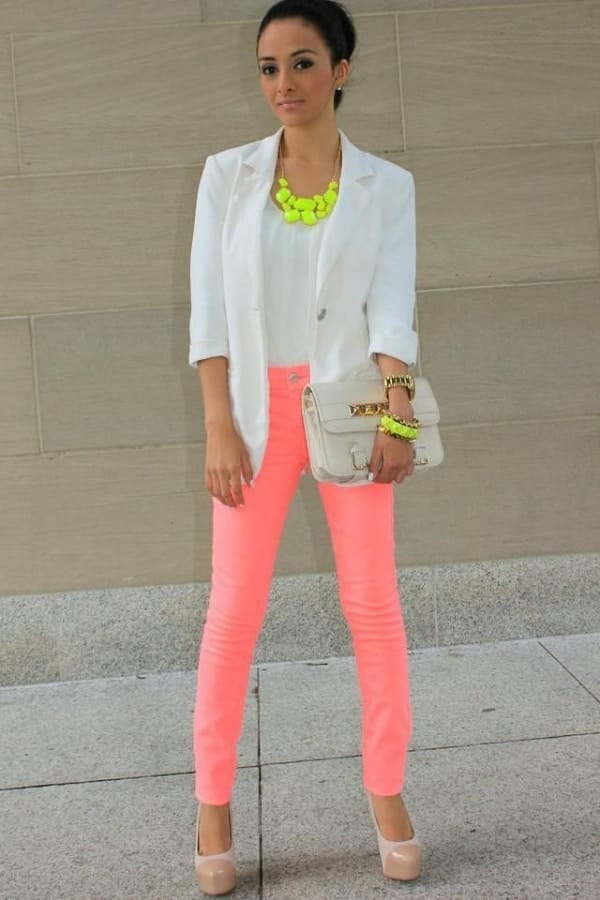 Image Source
White Blazer With White Trouser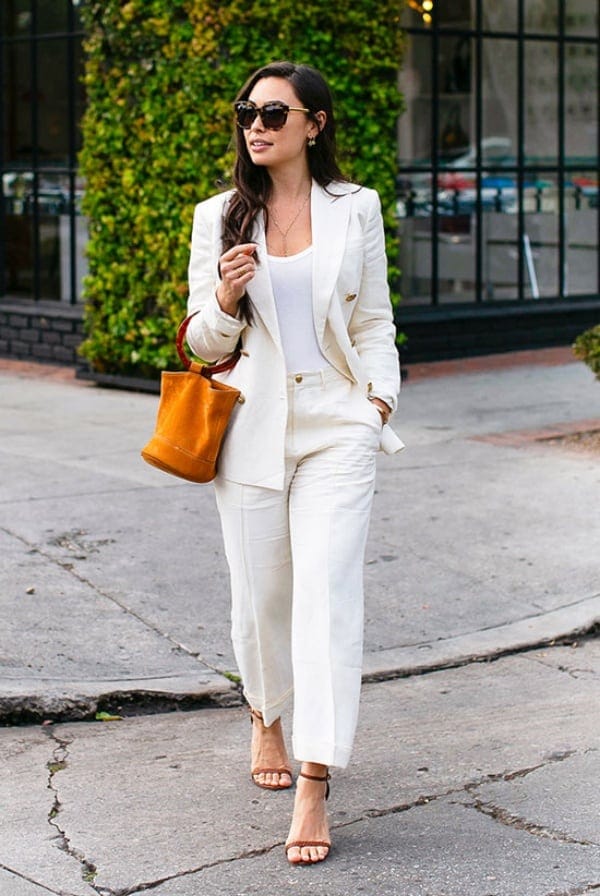 Image Source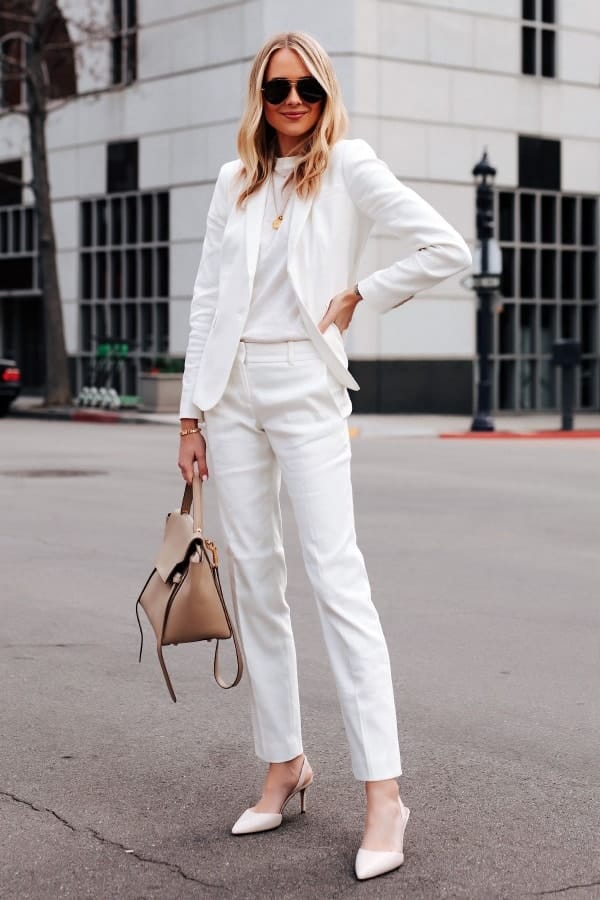 Image Source
Pantsuits for ladies have been popular for many years, so why to skip this stylish trend? You must try White Blazer with White Trouser outfit ideas. You can pair a double-breasted white blazer with slim white matching pants. This work outfit will surely look sophisticated as well as your clients will surely be impressed by this gorgeous outfit. Check out these Street Style Outfits To Copy This Winter.
Black T-Shirt And White Blazer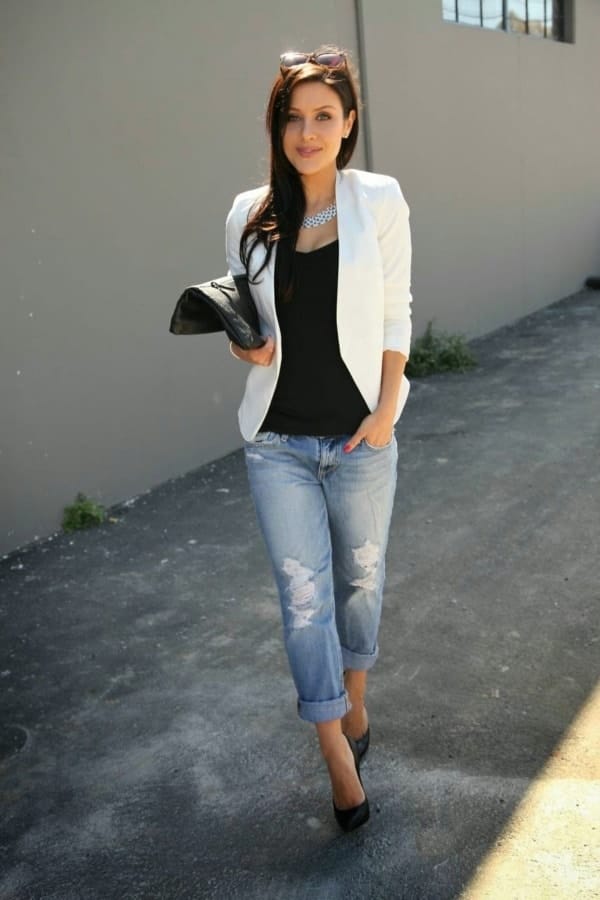 Image Source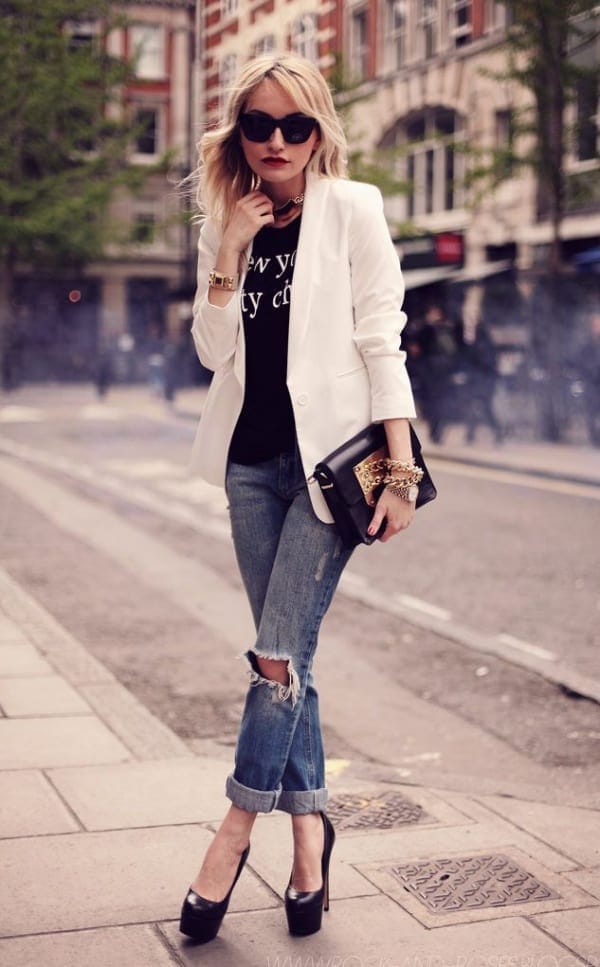 Image Source
Sophisticated, sharp and stylish white blazer over a black formal T-shirt is perfect to elevate outfits from informal to chic formal outfit. You can wear this combination with pants, pairing it with a dressmaking a contemporary combination. According to us Black T-Shirt and White Blazer is one of the popular white blazer outfits for women.
White Blazer Over An All Black Outfit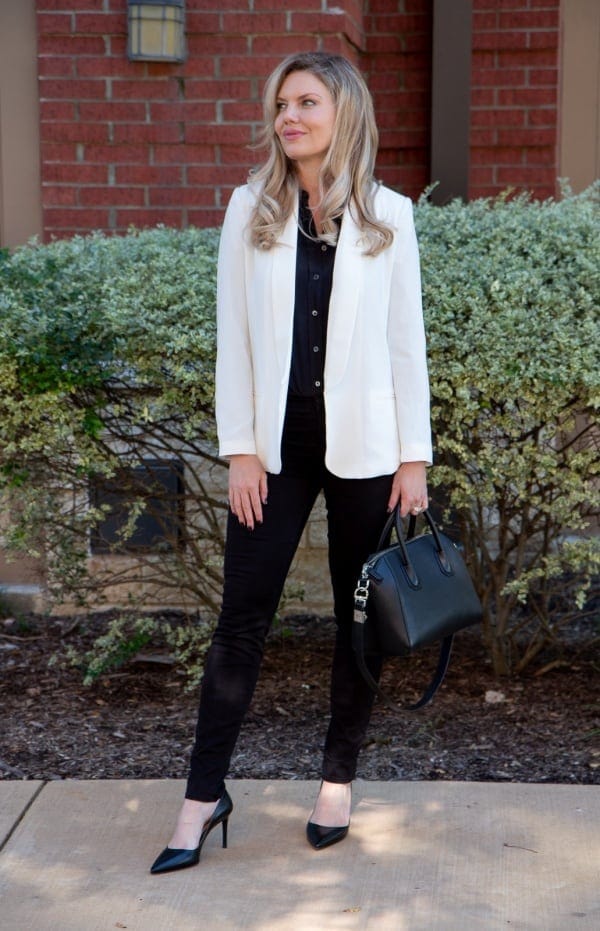 Image Source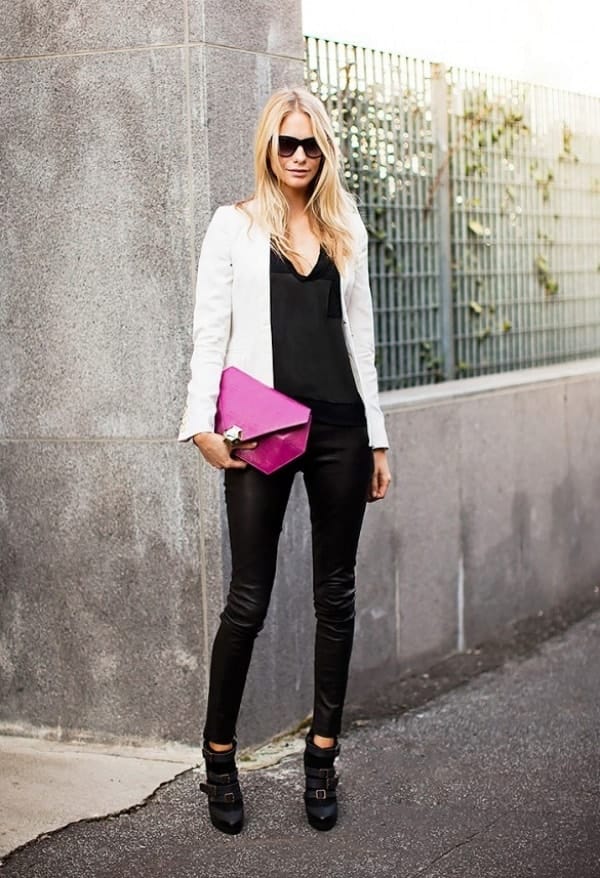 Image Source
A white blazer is an ideal blazer that adds visual interest to your look as well as helps you to you break up an all-black outfit. For work, you can simply layer a fitted blazer of a professional narrow black pant with a great pair of high heels. So, the result will be a comfortable outfit that also looks extremely chic.
Wide-Leg Trousers And White Blazer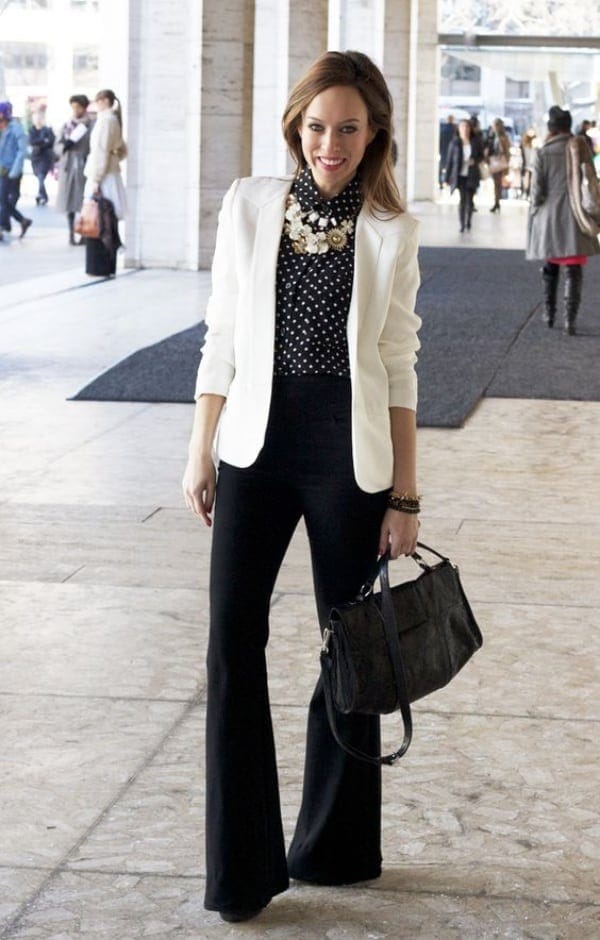 Image Source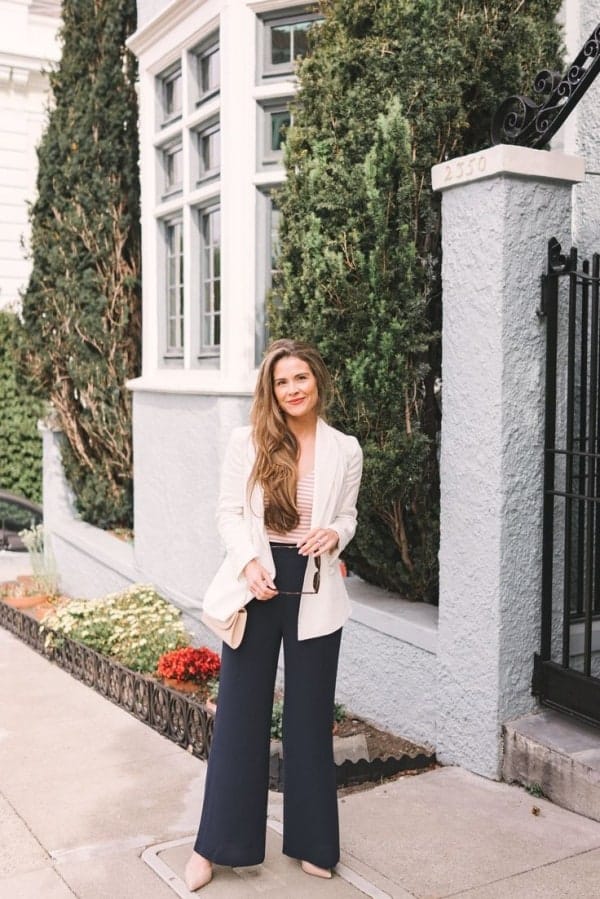 Image Source
The white color blazer can be simply combined with various outfits, so you can try it out with timelessly graceful separates or keep it stylish by teaming it with wide-leg trousers. It's a perfect cover-up for your working hours as well as makes you feel very comfortable. Moreover, this style will surely make you look like somebody who knows her dressing game very well. Have a Look at These Fresh And Simple Christmas Outfit Ideas For Teens.
With A Skirt And Tall Boots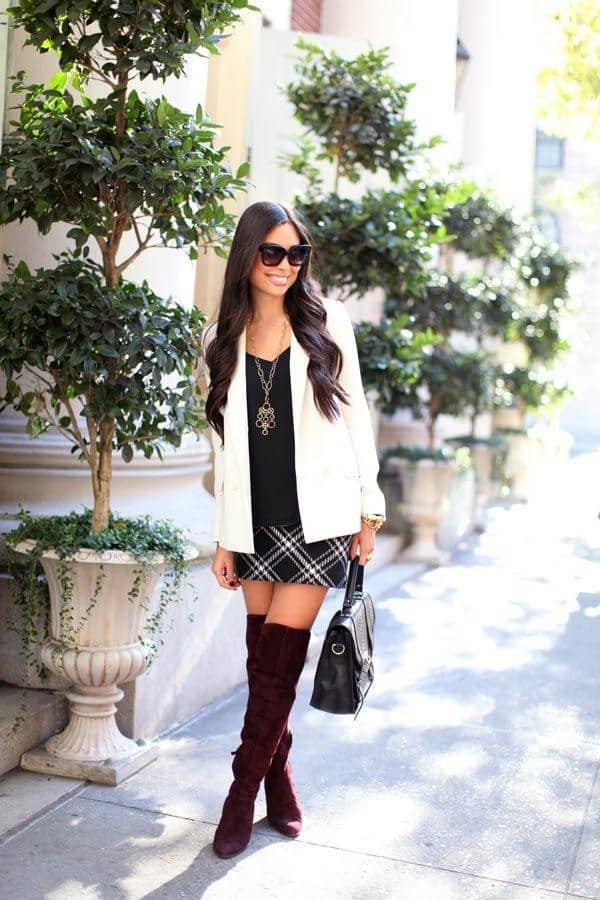 Image Source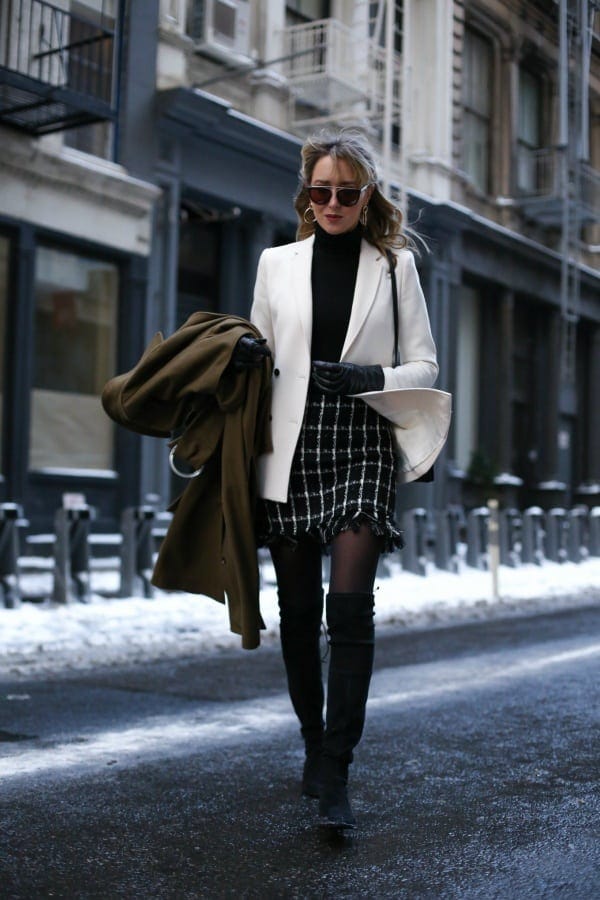 Image Source
Next, in the list of, white blazer outfits for women is White Blazer with a Skirt and Tall Boots. You will stand out the crowd in your office by wearing this outfit. A buttoned-up white blazer is super chic over this combination and makes a nice change from the regular sweater. So, the white blazer is a must-have in the wardrobe of every working woman.
White Blazer With Black Piping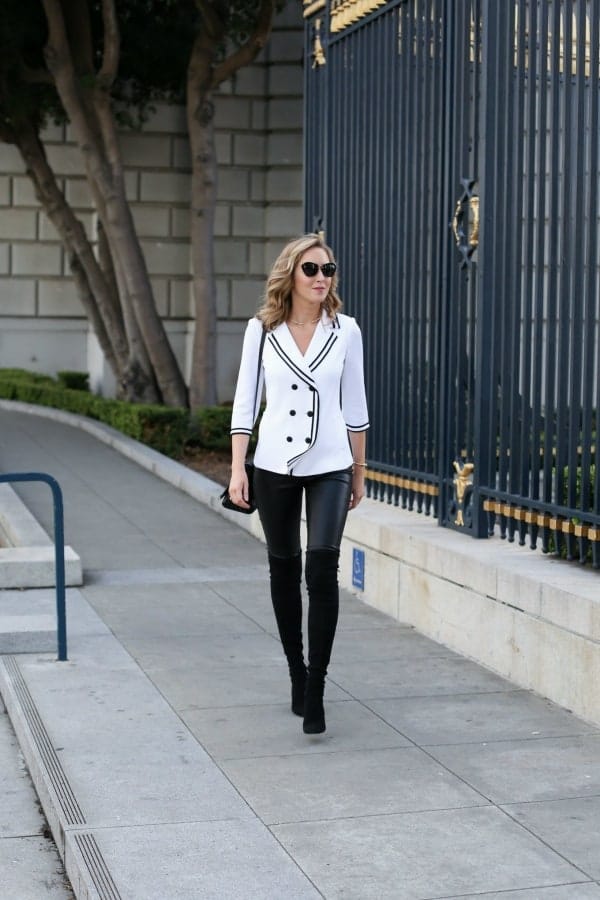 Image Source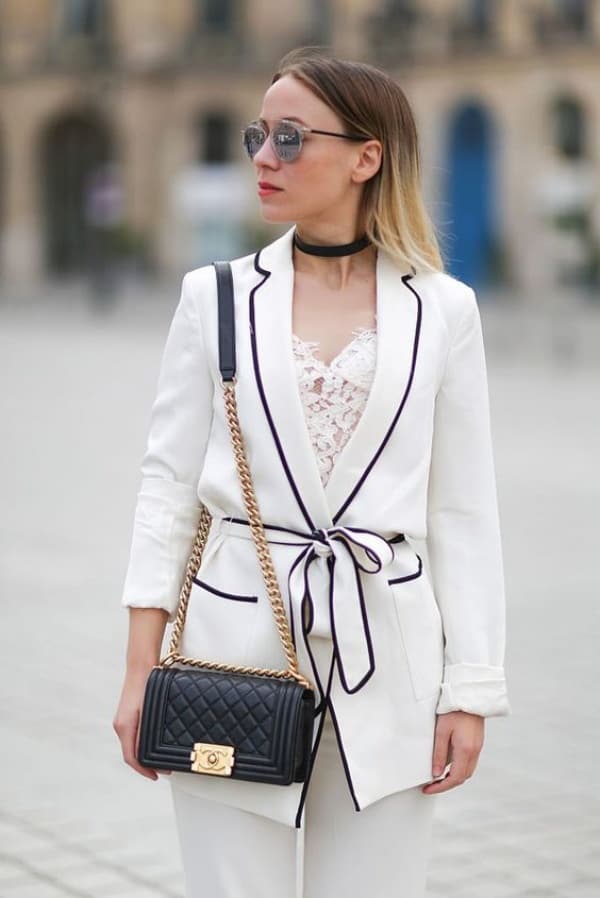 Image Source
It's important to style it right when you wear an all-white outfit. If it is not done in a proper manner then you can end up looking bland. You can go for a white blazer with a black piping around the edges and a little bow details at the waist. This will look very stylish and you can wear this style of the white blazer with trouser easily to the office along with a ladylike bag.
Two Button White Blazer With A Professional Skirt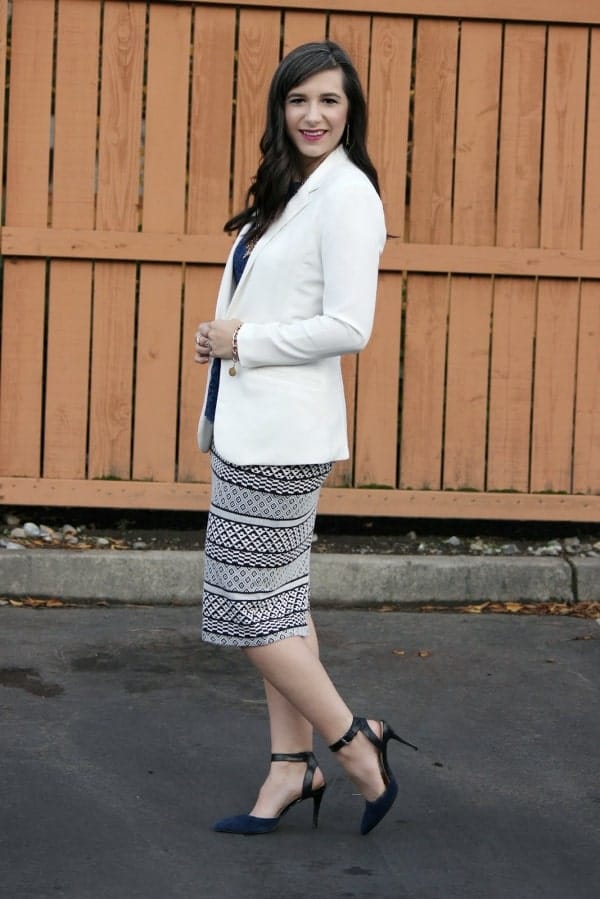 Image Source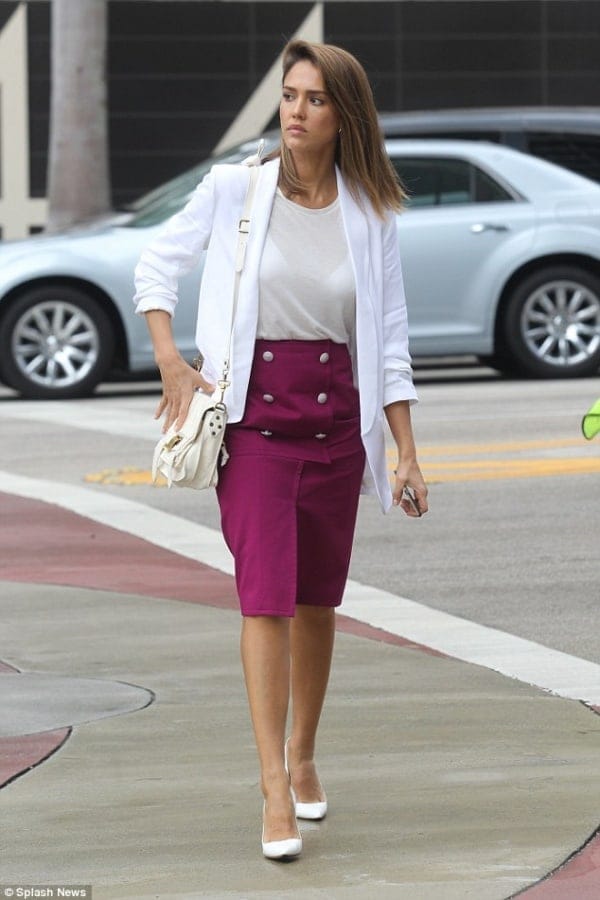 Image Source
A two-button blazer work look is truly a personification of power dressing. If you are headed to a vital meeting or an interview then you must invest in a Two-Button formal blazer. White checkers checkered blazers are also versatile and can be worn around with depending on the rest of your outfit.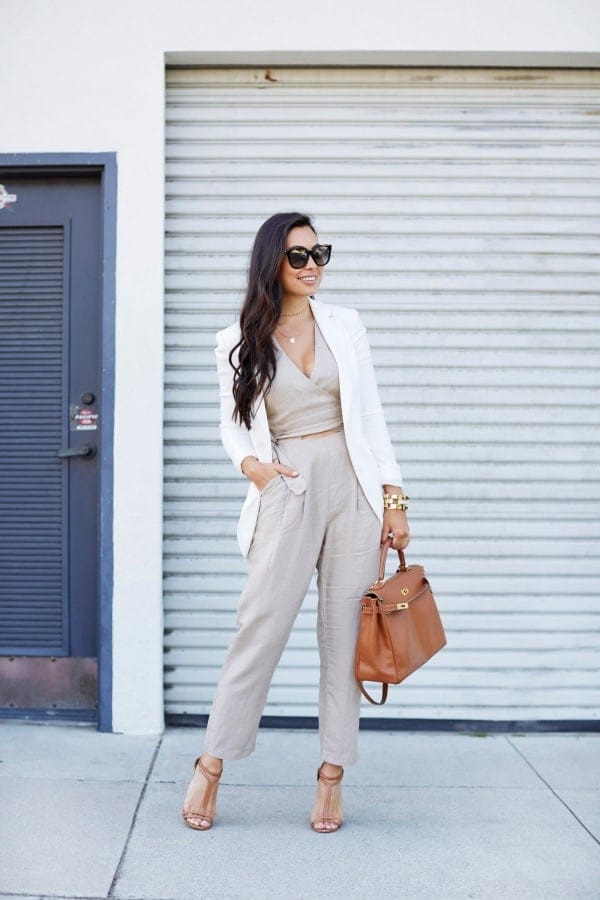 Image Source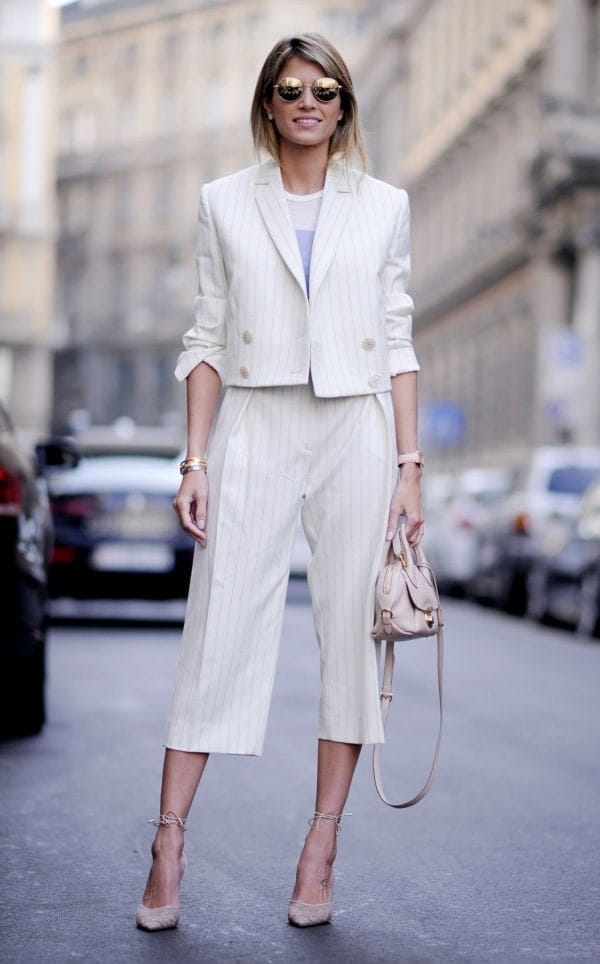 Image Source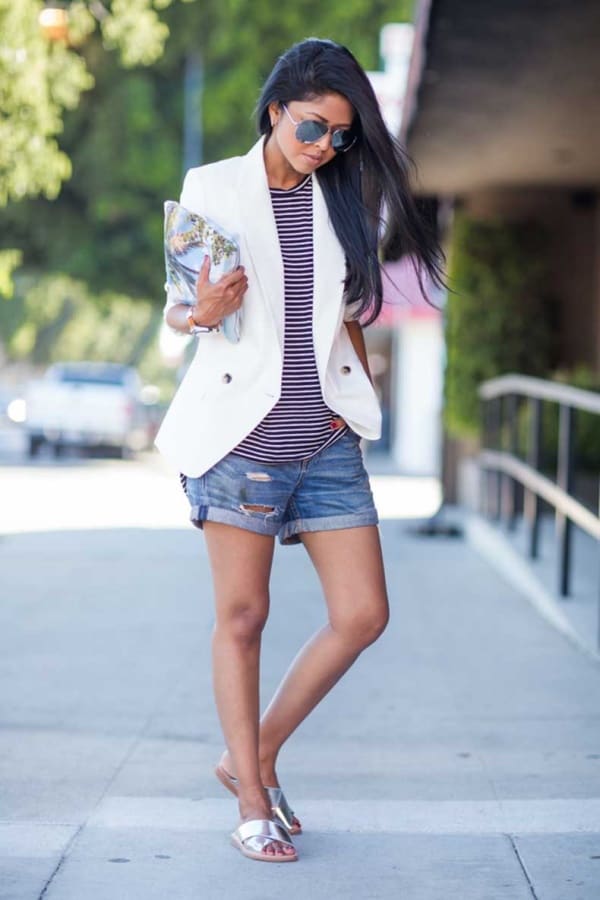 Image Source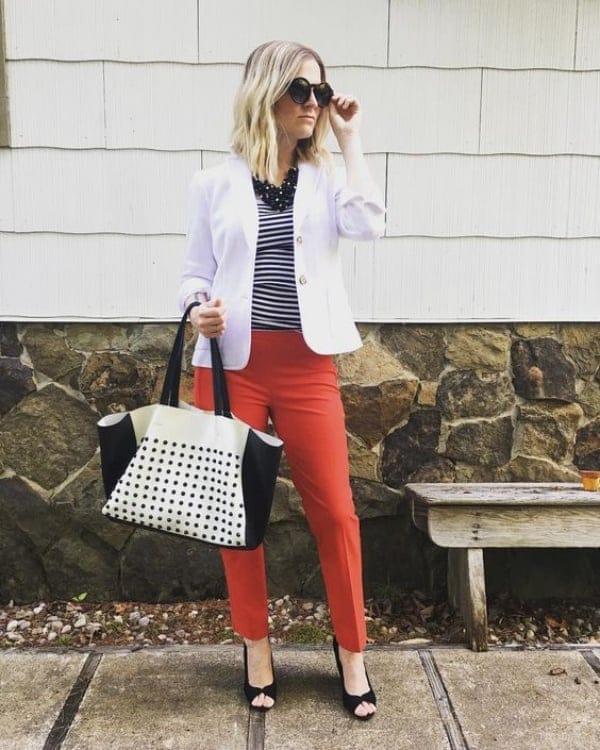 Image Source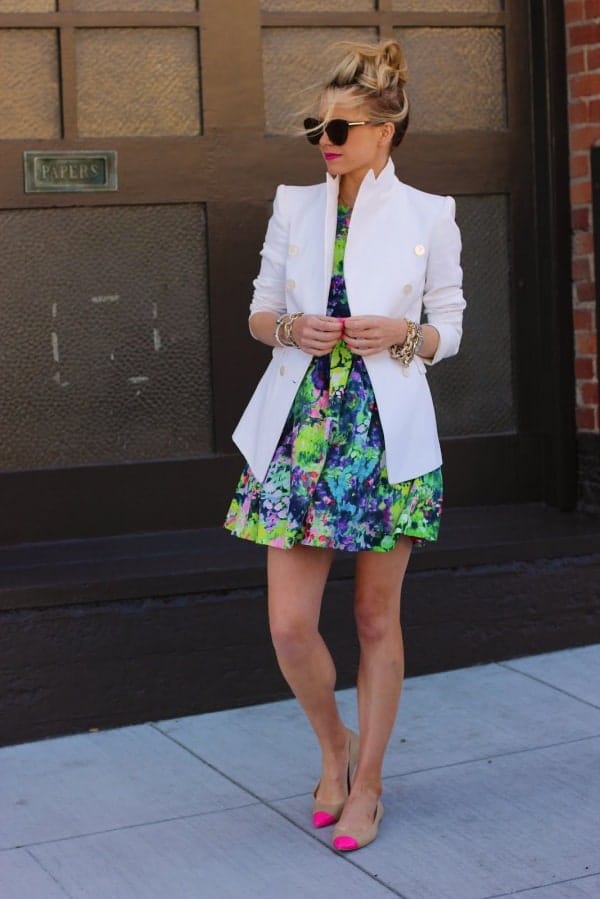 Image Source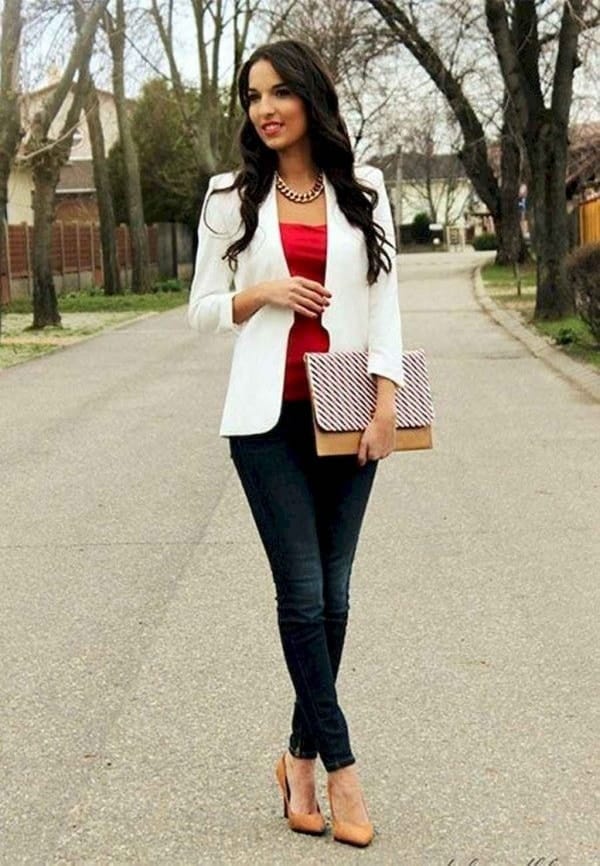 Image Source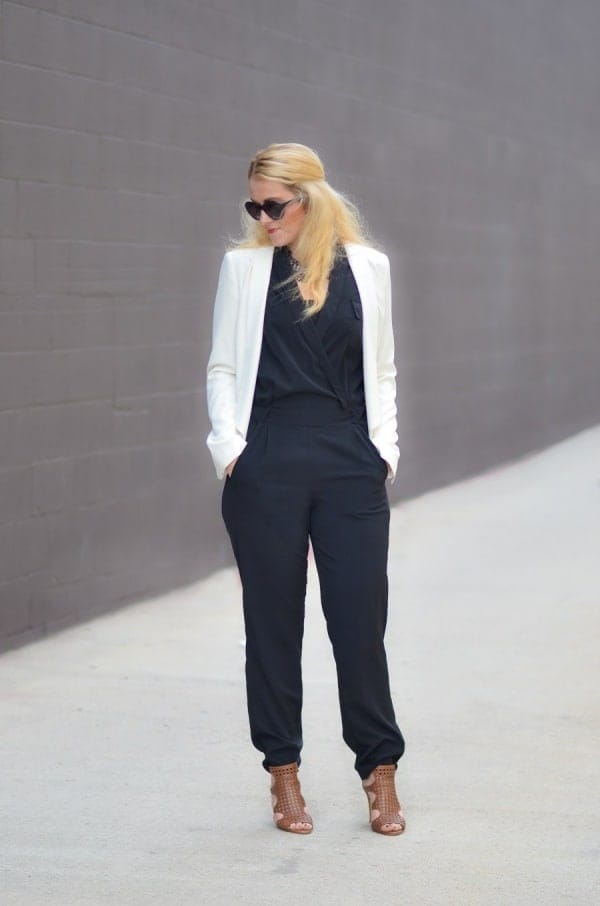 Image Source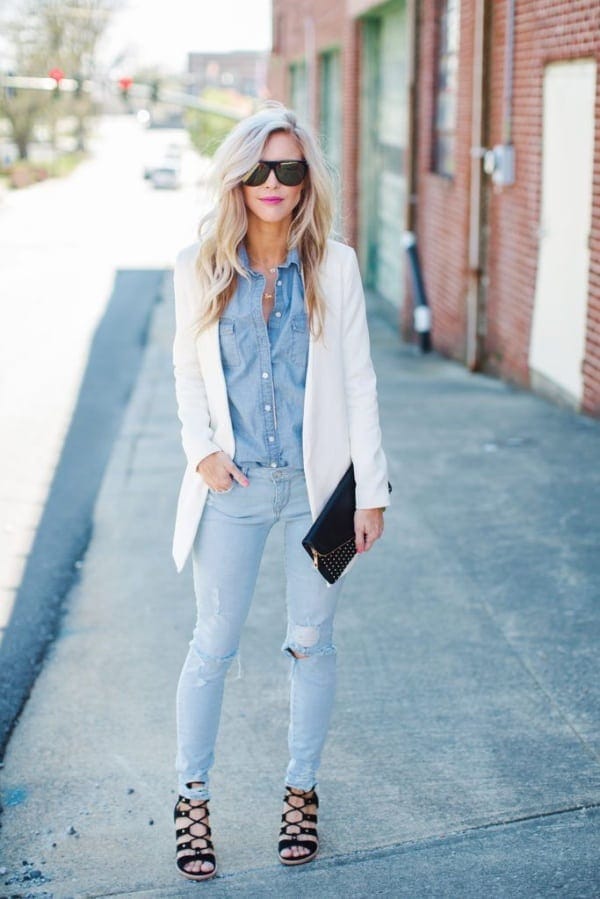 Image Source
Thus, when it comes to creating a chic as well as a statement-making look for work, wearing a white blazer is a perfect option. We hope that you will surely like the list of white blazer outfits for women mentioned above. So why to choose any other color blazer when you can look stylish in white blazer outfits also!