Are you looking for unique pocket square ideas? Welcome to this ultimate pocket square folding guide where you will find some simple ways to fold a pocket square. Remember, when it's the question of styling your pocket square, you need to be imaginative.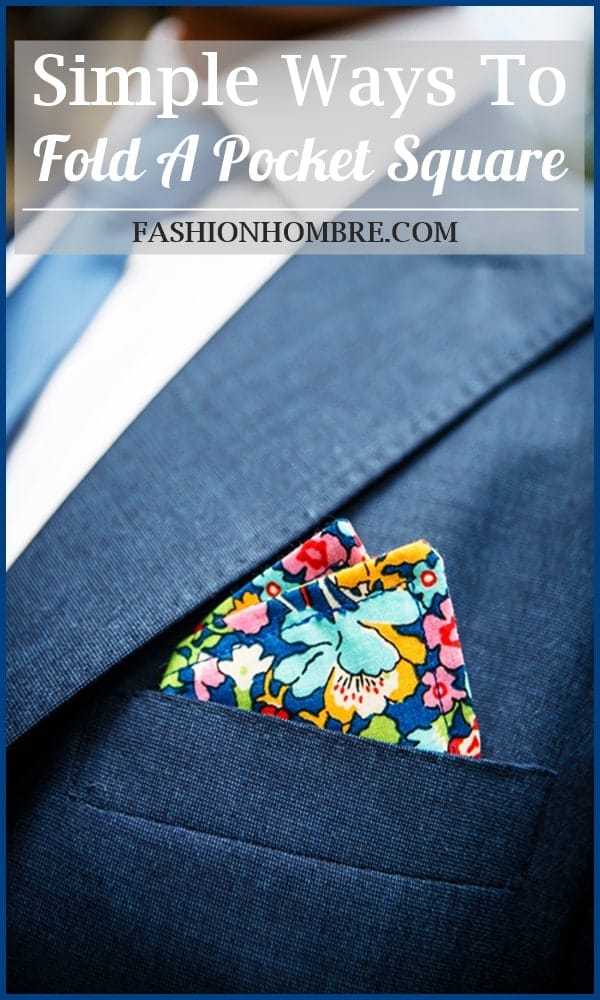 Before moving further, let me put some light on the true meaning of a pocket square? A pocket square is a rectangular cloth that instantly adds a touch of sophistication and elegance to your ensemble. It's the best "bang for buck" accessory – a simple pocket square can earn lots of style points for you. Last but not least, a pocket square enhances your overall style statement.
Easy Ways To Fold A Pocket Square
1. Two Tips Up Pocket Square!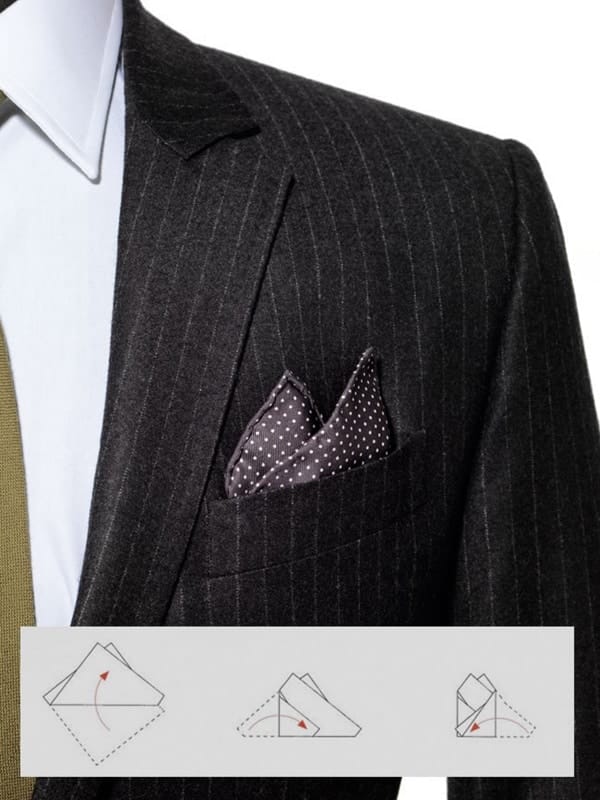 Image Source
Looking for simple ways to fold a pocket square? Then this fold is a perfect choice as it suits any pocket square color and pattern. Friends! Fold your pocket square from one side in such a manner that you get two triangles that overlap. Do the same from the opposite side.
2. Layer Cake Pocket Square Fold!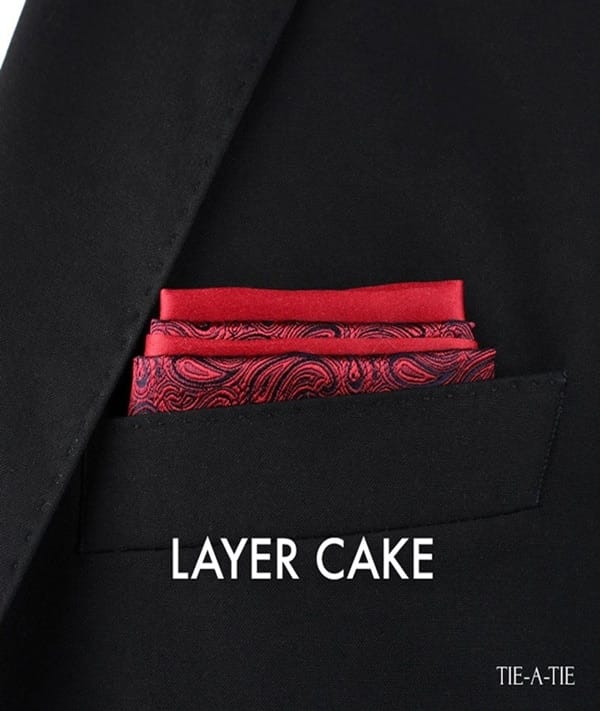 Image Source
This yummy cake fold requires two pocket squares. You need to fold both pocket squares in half to form two rectangles. Finally, lay one pocket square over the other at a slight angle. Remember to use smaller squares made of lightweight fabric so that there is not much bulk in your pocket.
3. Three Petals Pocket Square Fold!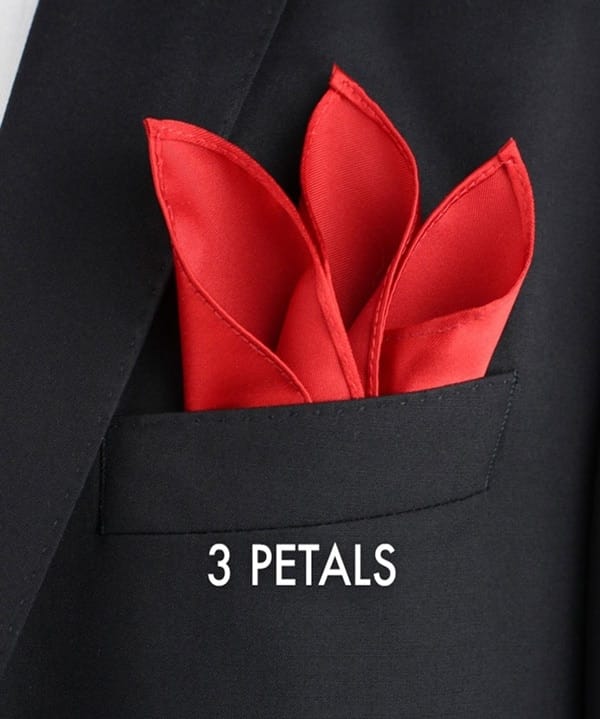 Image Source
This type of fold is ideal for a more casual outfit. Make sure to use a stiffer fabric in a solid color with interesting print for perfection. Fold the square half diagonally to create a triangle. Repeat on the other side and fold up the bottom corner to create the third petal.
4. Two Peaks Pocket Square!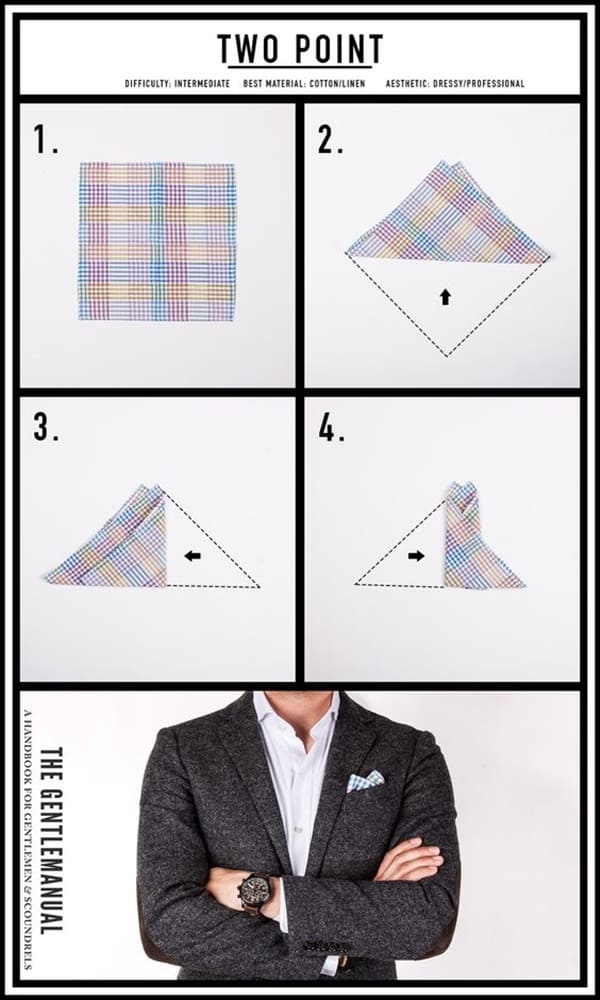 Image Source
It's a nice staple for formal occasions. It gives you a bold and confident look. When folded correctly, the sharp twin peaks radiate sophistication. Make sure that when you fold the right corner to the left both the front and the back sides are visible.
5. Seashell Pocket Square Fold!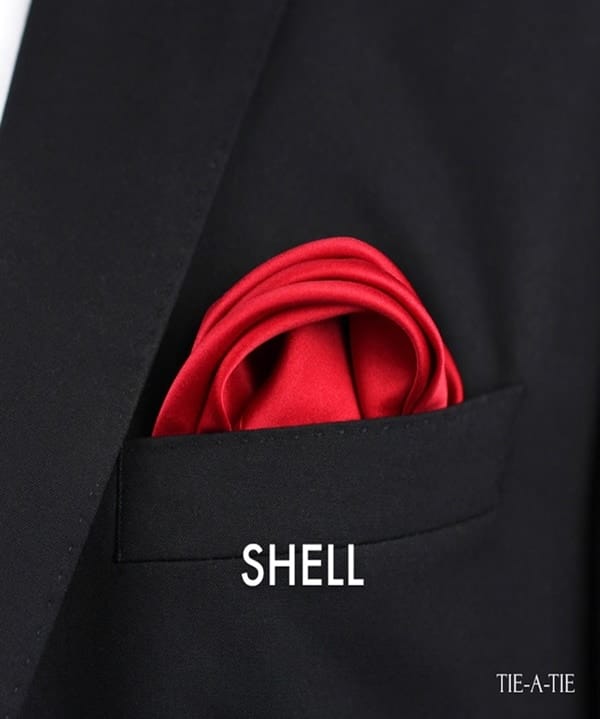 Image Source
If you're looking for something different, look no further than this simplest way to fold a pocket square. Start by folding the square diagonally and ensure that corners overlap slightly. Then fold the right corner up and repeat the same with the left corner. It's easier than it looks.
6. Split Diamond Pocket Square!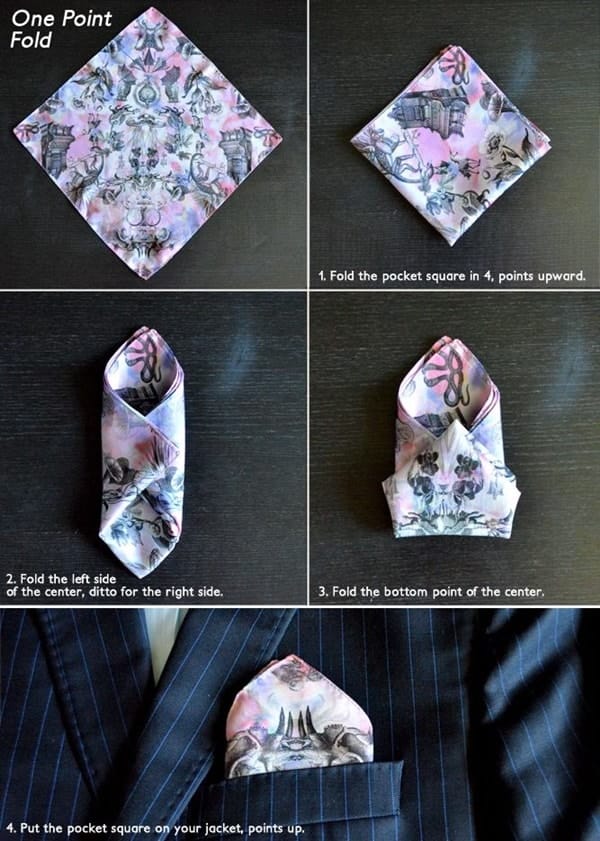 Image Source
Super unique in appearance, your friends will wonder how you did it. This idea looks best when paired with a bright hue and suitable for all occasions. To make a rectangle, fold it in half length and then fold it again to form a small triangle. Then, fold the lower corner of the triangle to the center point and place it in your pocket.
7. Winged Peak Pocket Square!


Image Source
This type of angular pocket fold looks best when coupled with the right curves and matches perfectly with formal business attire. Personally, it's my all-time favorite pocket square. Begin with folding the diamond position half horizontally from the top to bottom, then fold the left corner down to the bottom peak and at last adjust accordingly to fit the size of your jacket.
Also, Read:
We hope you enjoyed reading this post and definitely give a try to above mentioned simple ways to fold a pocket square. Guys! Always remember – never match your tie and pocket square too closely, instead go for a pocket square that complements and contrasts well with the rest of your look. In addition to this, a simple white pocket square is always a smart choice. At last, it's correct to say that above mentioned seven ways are truly convincing and one must accessorize their suit, shirt, and tie with its favorite pocket square.