Many men are fat and want an excellent beard style for themselves. It's always confusing for them which beard styles for fat faces will be suitable so that their faces look longer. Sometimes it can be challenging to choose perfect beard styles for fat guys. But don't worry, if you are a fat guy, then there are various dashing beard styles you can choose from.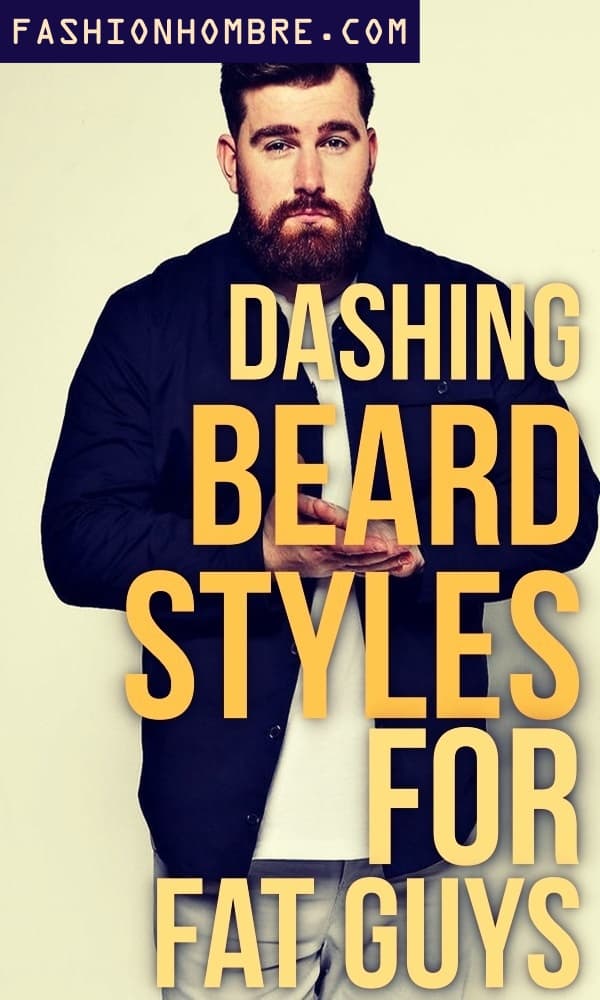 One of the vital factors you must consider while deciding on a beard style is the face cut. So, in this post, we are giving you some tips related to beard styles for fat men that you can try, which will make your face seem to be thinner and make you look confident and intelligent. Check out Some Best Viking Beard Styles For Bearded Men.
What are Round Face Dimensions?
As we are talking here about beard styles for fat guys, so to know if your face cut is round, you have to notice some points such as:
Those who have a round face, have no or very fewer angles towards the chin. They might not have any jawlines and of it is, then it will be round in shape as well.
The width of the cheekbones, as well as the length of the jaw, is approximately equal. Moreover, they will have a small area towards the forehead and the lower part of the face will be big in terms of area.
They have various beard styles for trying out as having diverse beard style will help in making their face angular in shape.
So, men who have round faces mostly complain about the reality that their faces might look chubby. So below in this post, we will give full beard styles for round faces from which you can choose.
How To Keep A Beard On The Round Face?
There is one of the best advantages that men with round faces have. The advantage is that they can experiment a lot with various beard styles.
They have the choice to try out the long beard styles along with mustaches which will make them appear more authoritative.
Men with round faces can also keep long beard which will make their face seems to be longer. This can help them in getting the angular look that will define their face in a better way.
There are other beard styles for fat face that will make them look younger as mentioned in the post below.
Stylish Beard Styles For Fat Guys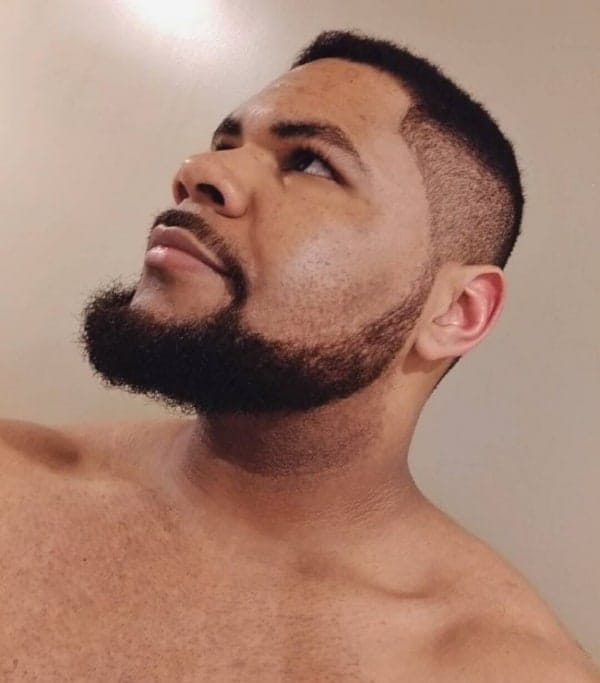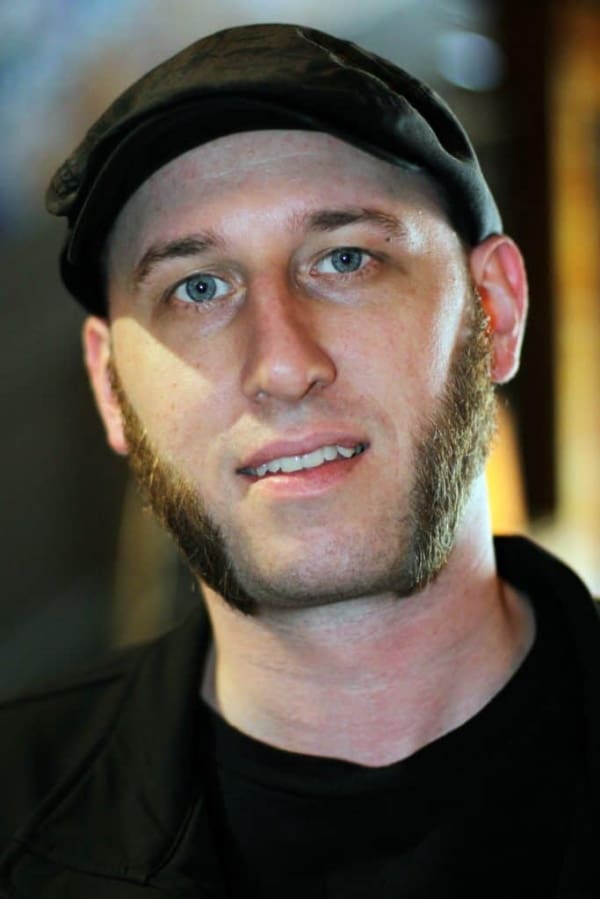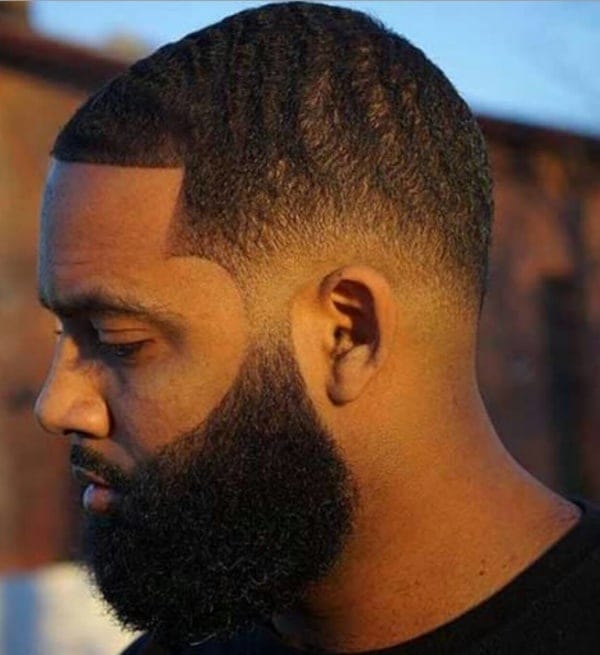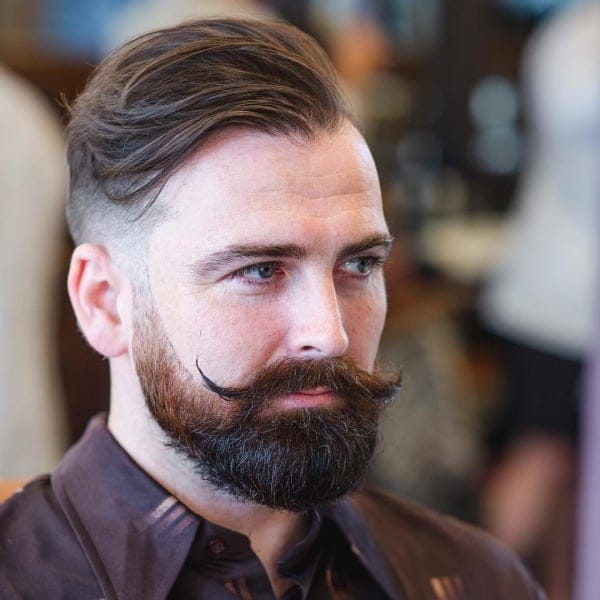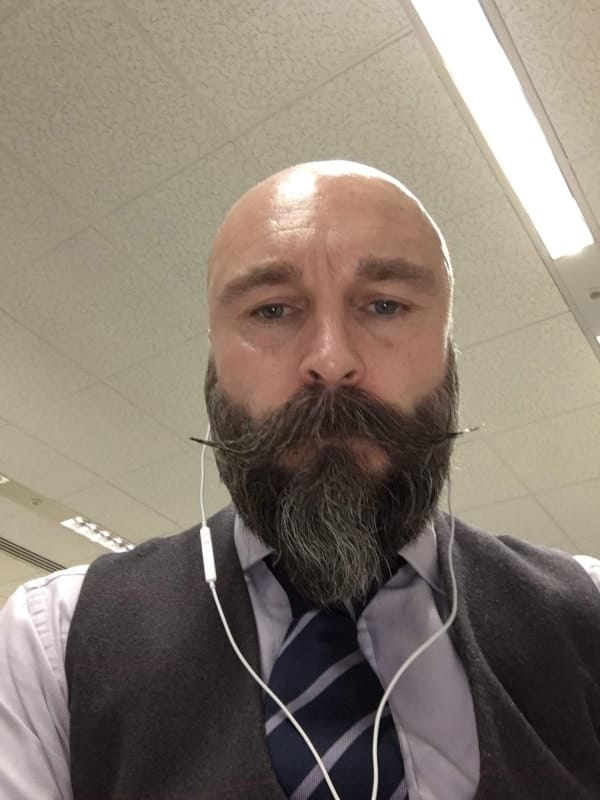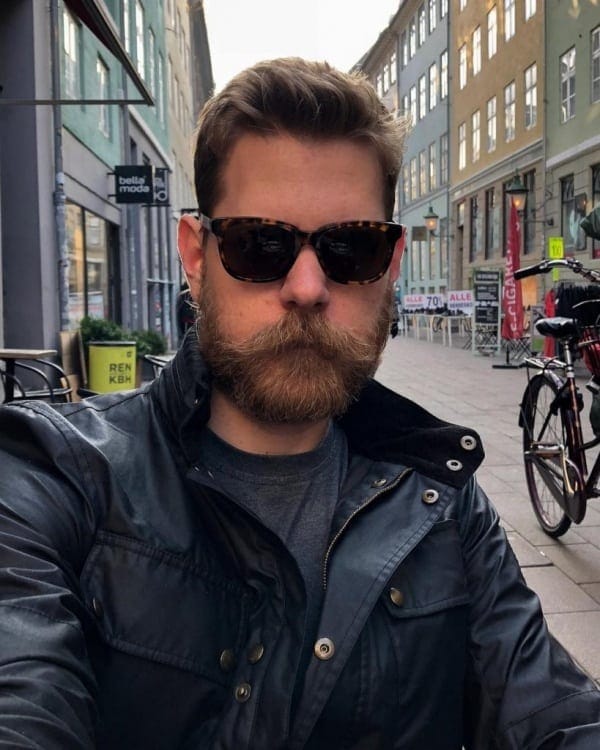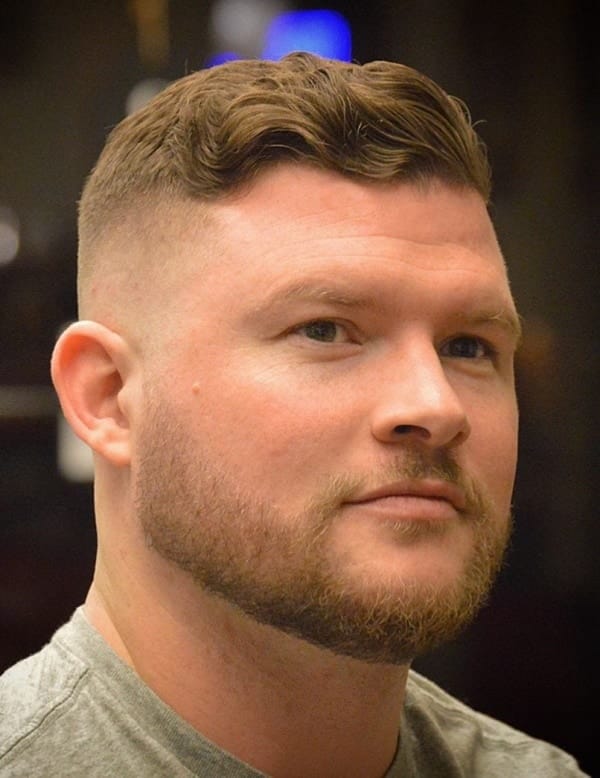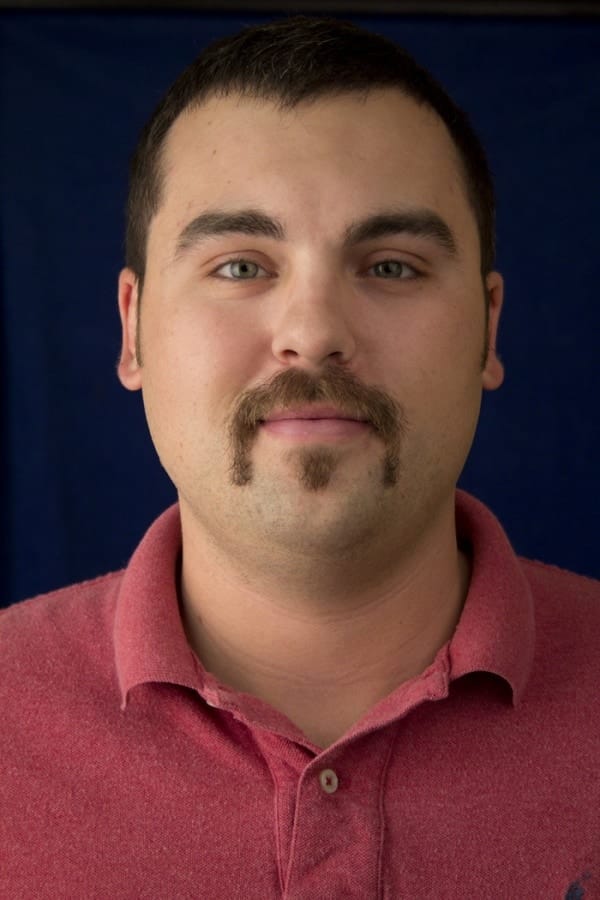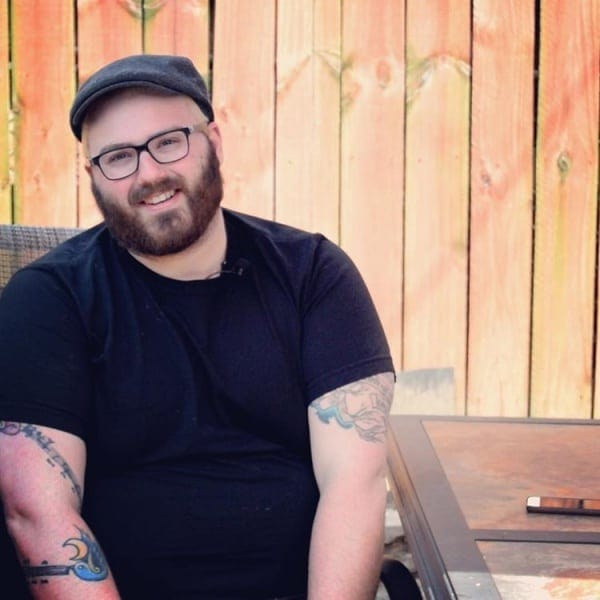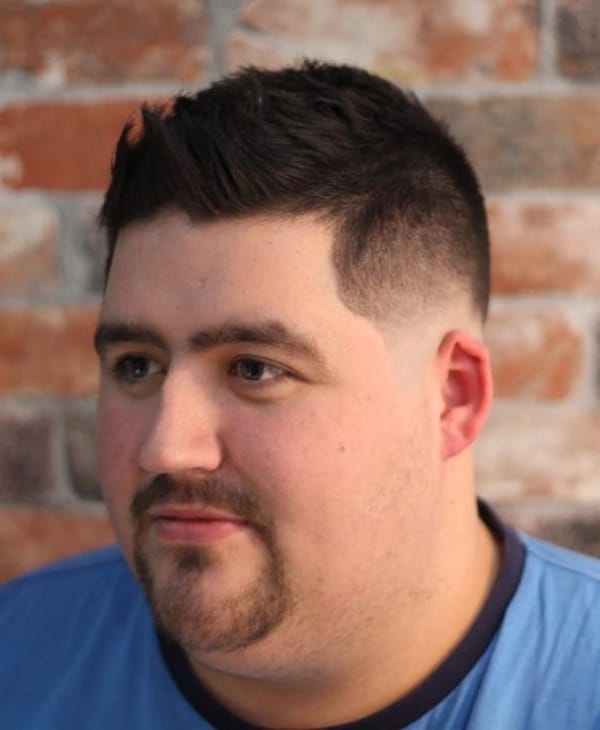 1. Goatee Style/ Circle Beard Style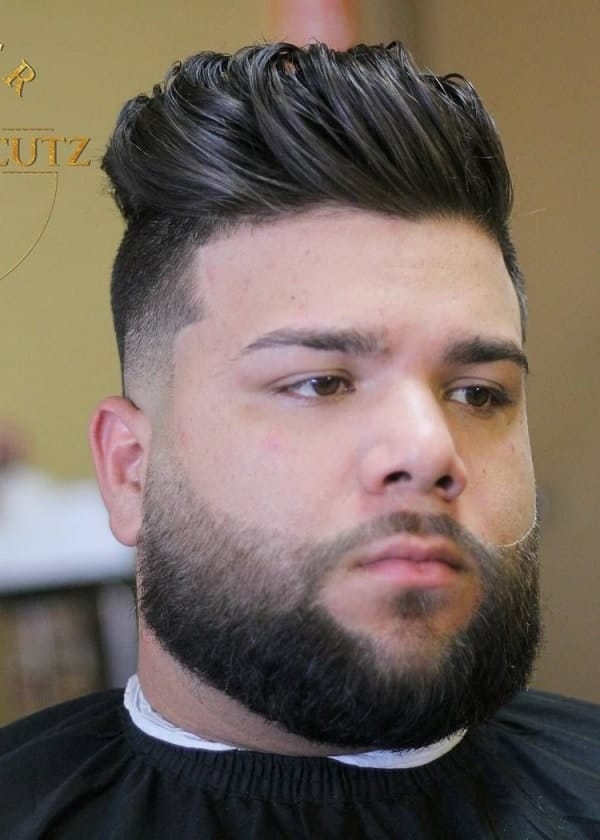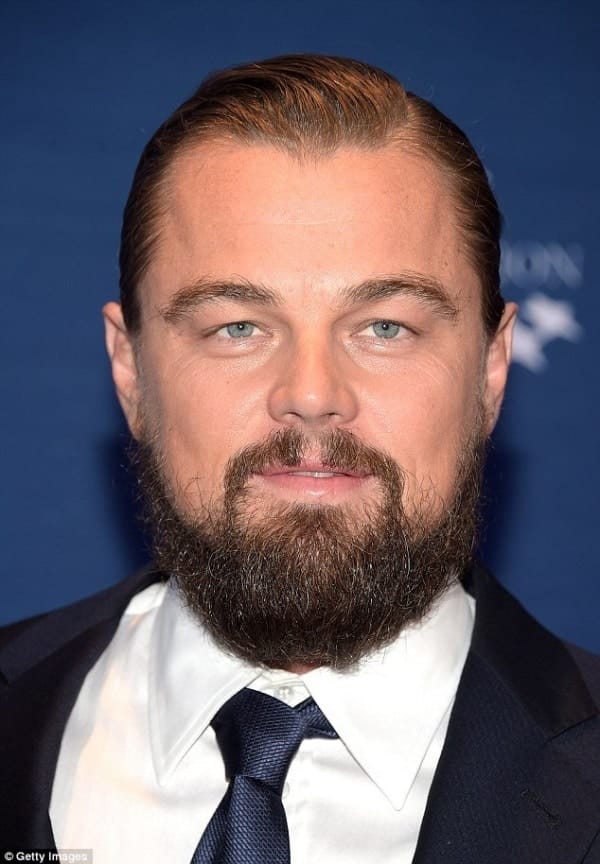 Top in the list of beard styles for fat guys is Goatee Style/ Circle Beard Style. This beard look mainly focuses on the mouth, giving public speakers a beautiful, confident, and wiser regard. To have this style, you have to focus on keeping the mustache and some beard on the chin. Apart from this, to have this look, you must use a razor to give more wide coverage.
2. Pointed Beard Style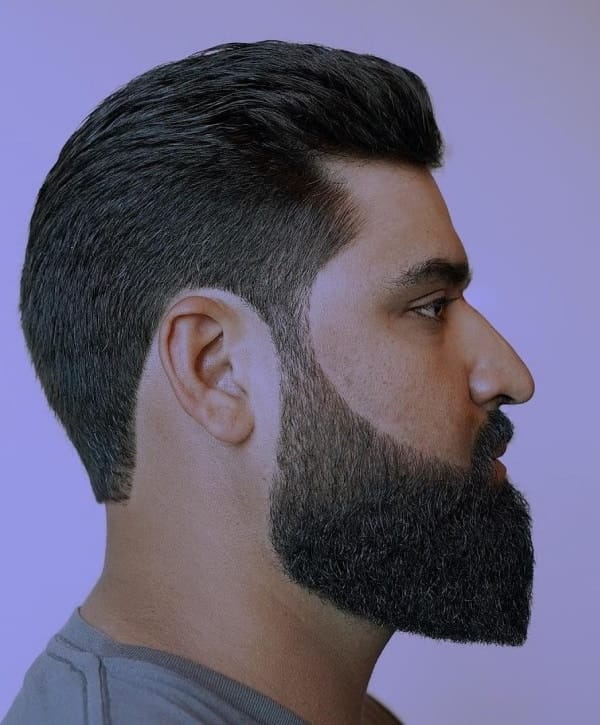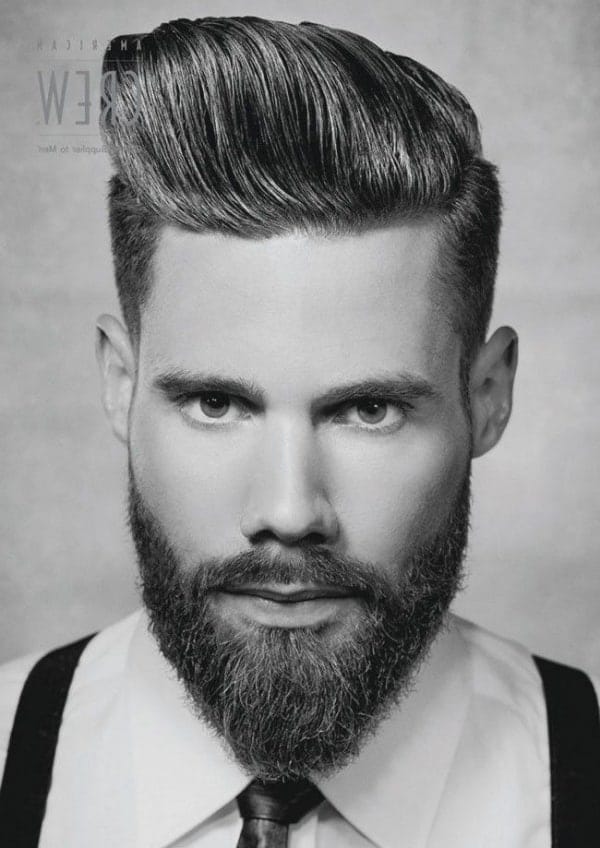 Pointed beard style is counted amongst the most preferred beard styles for chubby faces. This superb beard style is also called a Devils Beard. You can achieve this style in two ways. One is by doing the simple triangular beard at the chin, and another a triangular cut in the center of the beard on the chin. This is undoubtedly the most excellent style for those who want to have a tidy look with a long beard. Here We Have Some Stylish Faded Beard Styles For Men. Check Them Out-
3. Stubble Beard Styles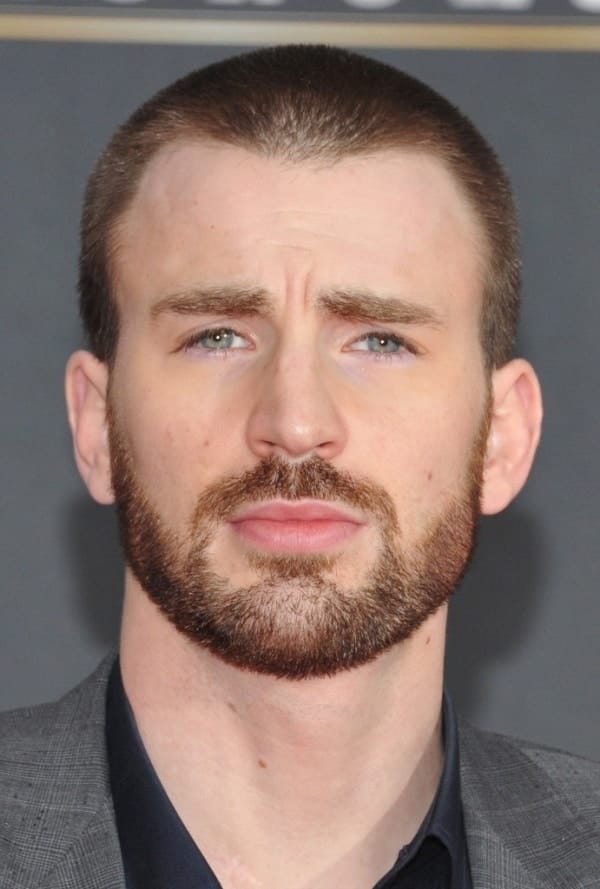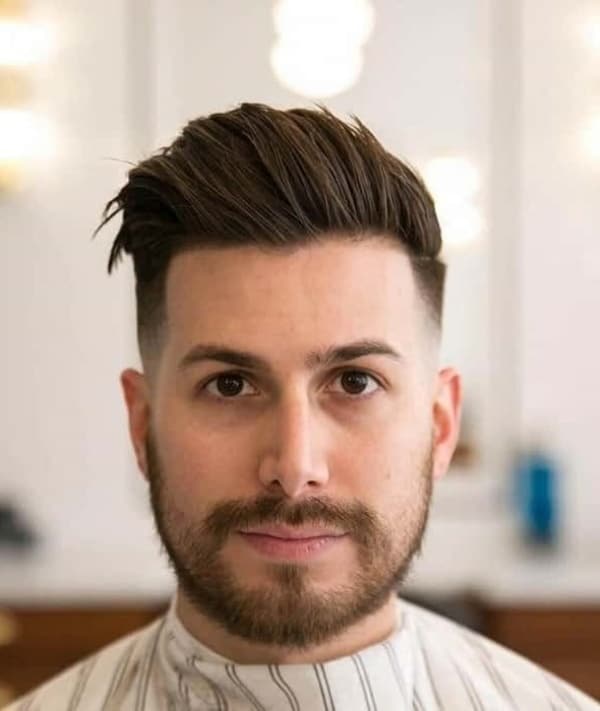 One of the most effortless beard styles for fat guys is the Stubble Style which does not require maintenance. If you have weak growth or a beard with a wavy texture, then this style is for you. This excellent beard style also enhances the feature and gives a smarter look as well. In addition to this, for best results, shave off the beard and then wait for some days for a symmetrical stubble appearance.
4. Horseshoe Mustache Style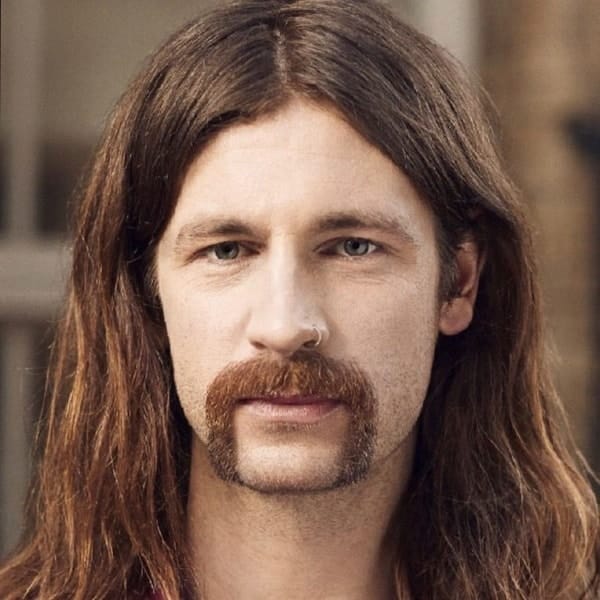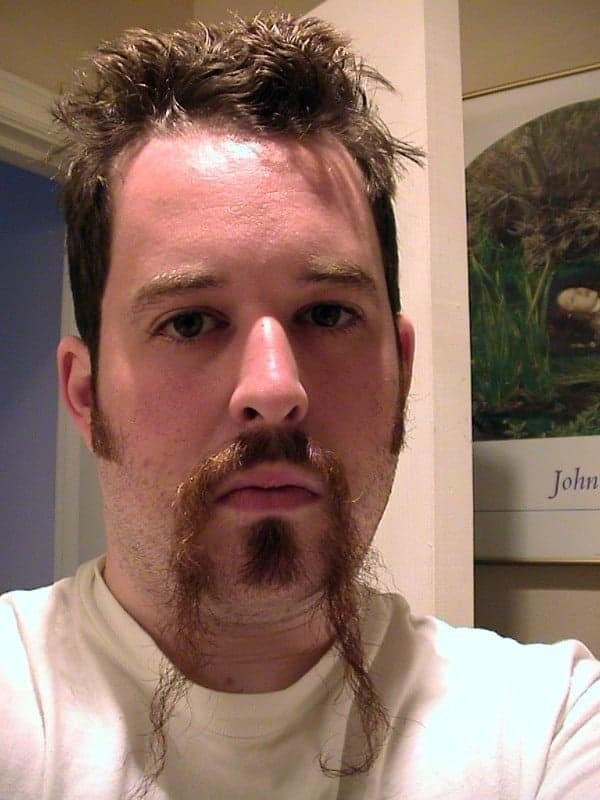 This is one of the unique full beard styles for round faces and is for those men who are not in favor of keeping a beard. This is a clean shaved look with just spotlighting on the mustache to give a matured look. To get this look, it is advised that you should use a razor. You can keep the mustache longer than the chin as covering the outer lining.
5. Inverted-T Beard Style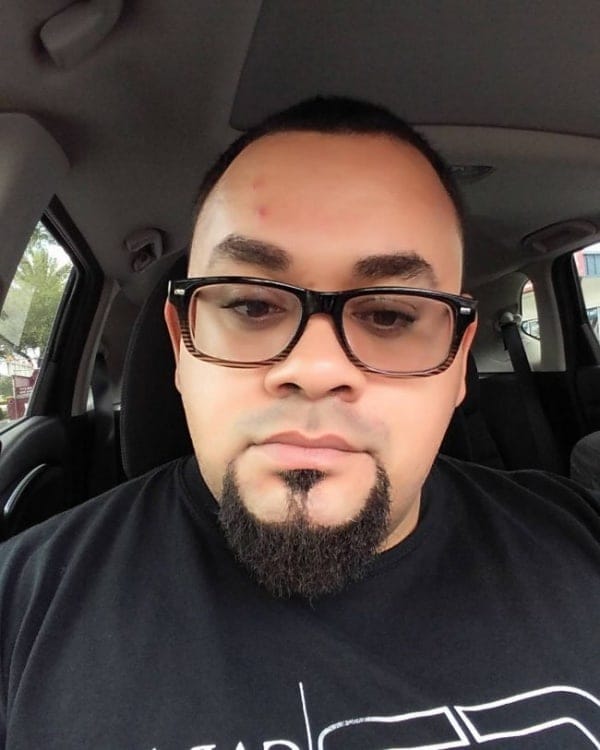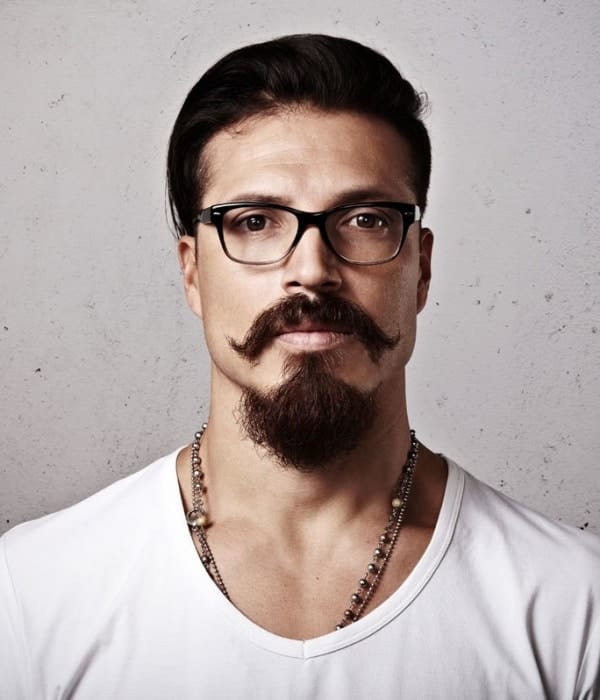 Next on the list of beard styles for fat guys is the Inverted T Beard Style. This style is mainly known for enhancing the features and focus on the jawline. It gives more volume to the beard as compared to the goatee look. For a more excellent look, you also have to trim the mustaches evenly.
6. Chin Beard and No Moustache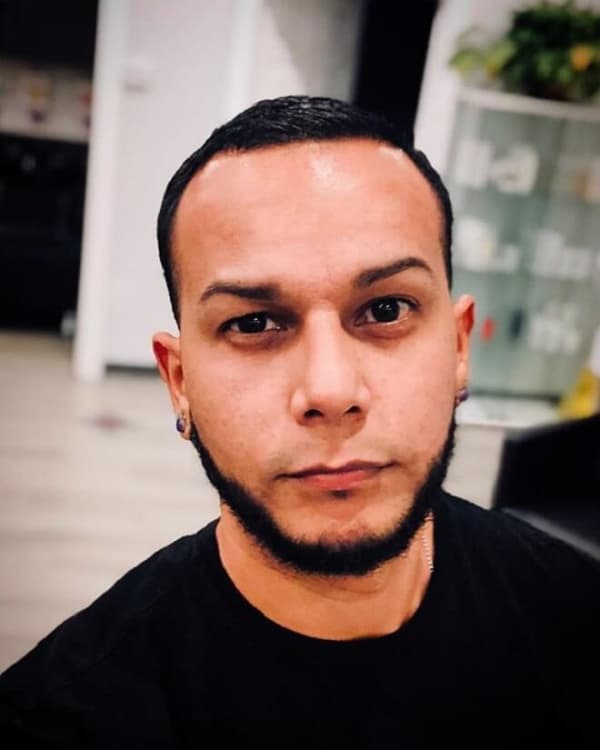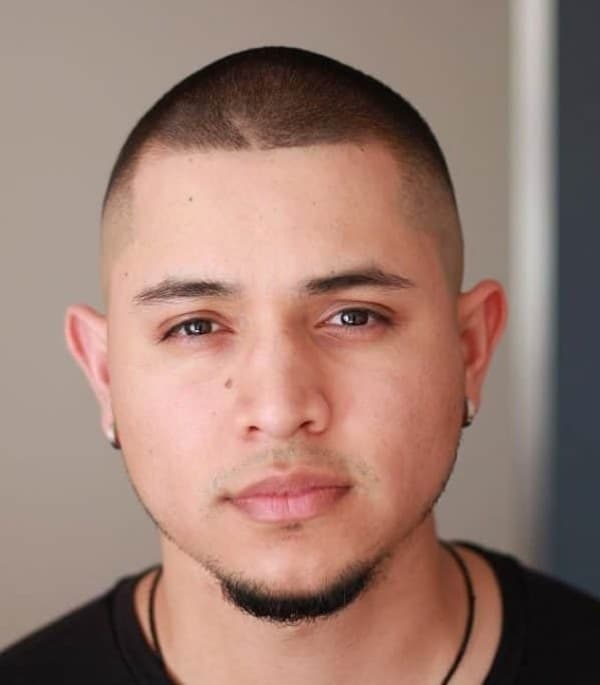 Chin Beard and No Moustache beard style can be styled in various ways as per your desire. You can have a long chin beard for a mature look, and if you want a younger look, you can go for a short chin beard. This is a highly preferred beard style for chubby faces and mainly involves chin, jawline, and sideburns.
7. Round Beard Styles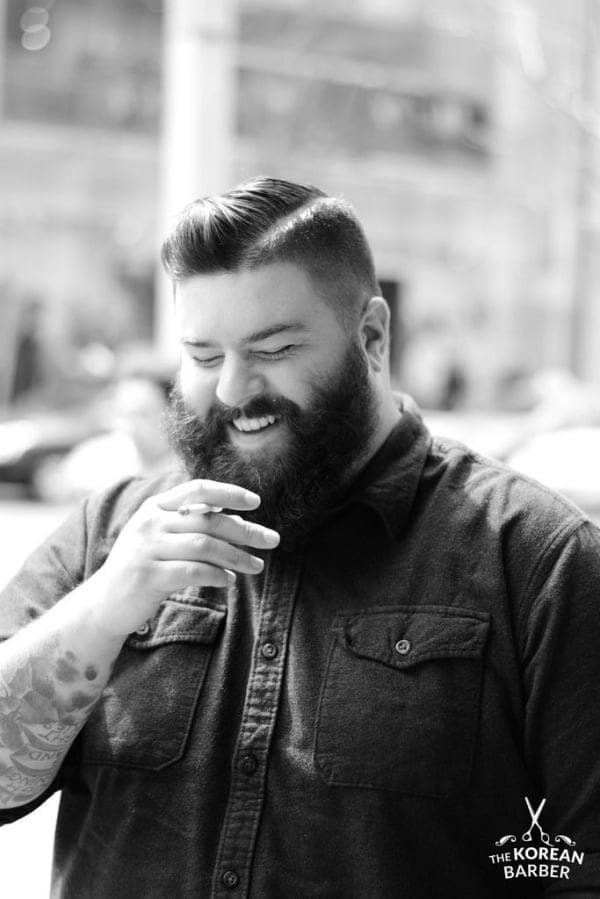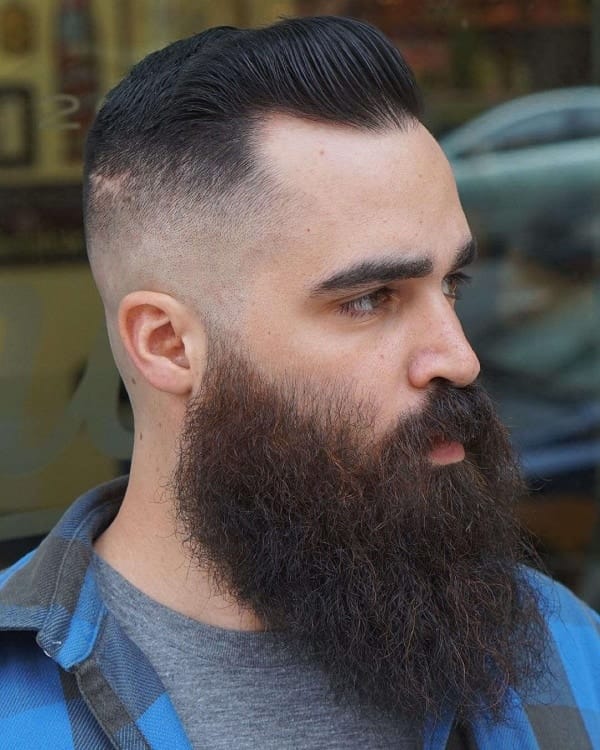 This is one of those beard styles for the fat face which require a lot of care before as well as after the growth of the beard. With this style, you will look more masculine and mature. To have this style, you have to grow your beard and maintain it with a bit of bit trimming. For maintaining a beard and to nourish the skin, you can use beard oil.
8. Side Burns With a Pointed Beard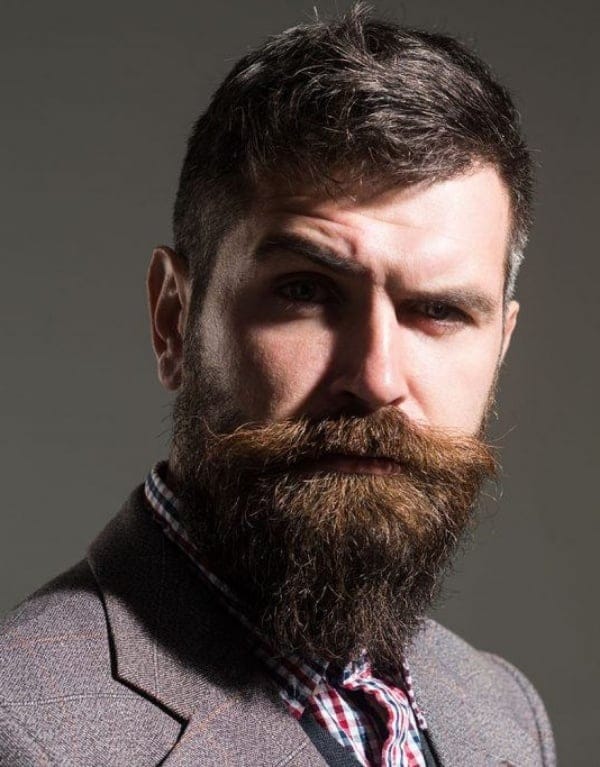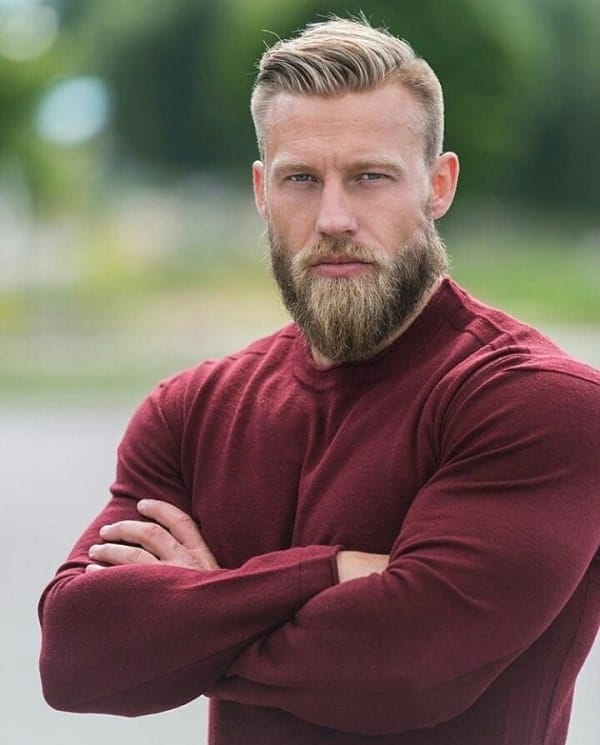 If you need a sophisticated look, then you must choose Sideburns with a pointed beard style. For burns, you can use a razor to give a neat finishing. You can start shaving the beard from the cheeks by leaving hairs for pointed beard and straight patches extending the sideburns. Furthermore, remove the extra inches from your neck.
9. Boxed Beard Style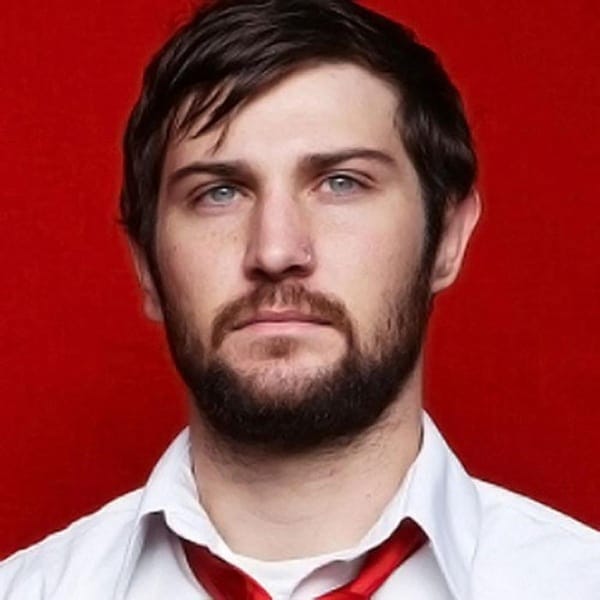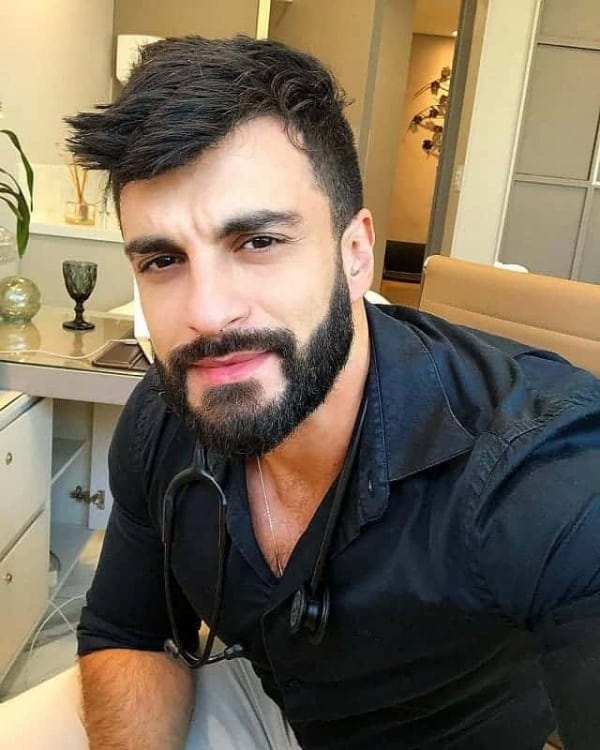 This beard style is similar to the full beard style, but it is neatly trimmed and different in maintaining it well. This mainly focuses on the cheekbones, and to keep the perfect look, you have to cut your beard regularly, such as three to four times a week. Additionally, trim the mustaches and give them an excellent shape to suit well with the Boxed Beard style. So, what are you waiting for? Get this style as this is one of the highly admired full beard styles for round faces—also, Check out Amazing Beard Styles With Long Hair For Men.
10. Van Dyke Beard Styles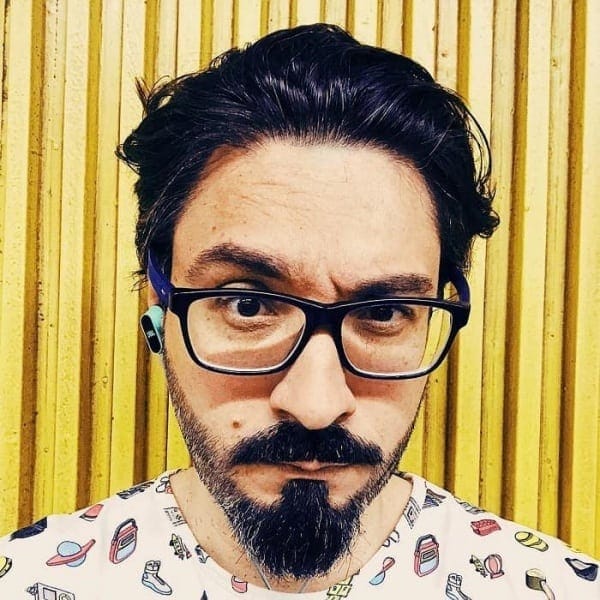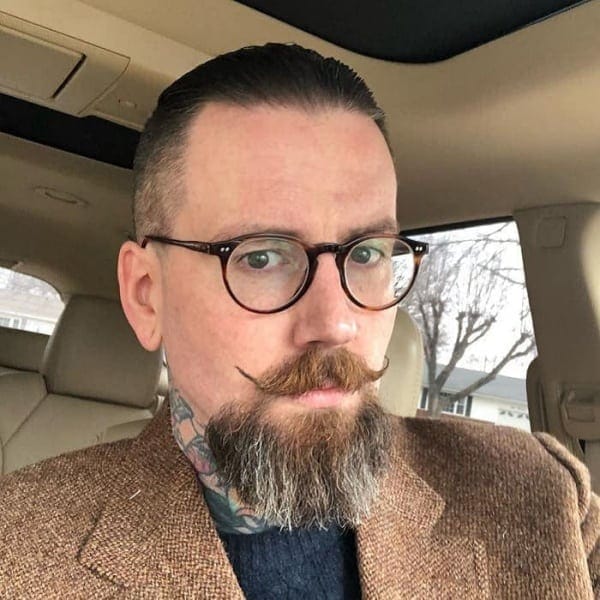 Last on the list of beard styles for fat guys are Van dike style. This is an ideal beard style for those who want to focus more on mustaches. If you have lighter beard growth, then you must try this stylish beard. For this beard style, you will need a clean cheek look to use a razor for good results. For styling this, you have to wait for some days for some hair growth, after which you begin shaving the beard from the cheeks.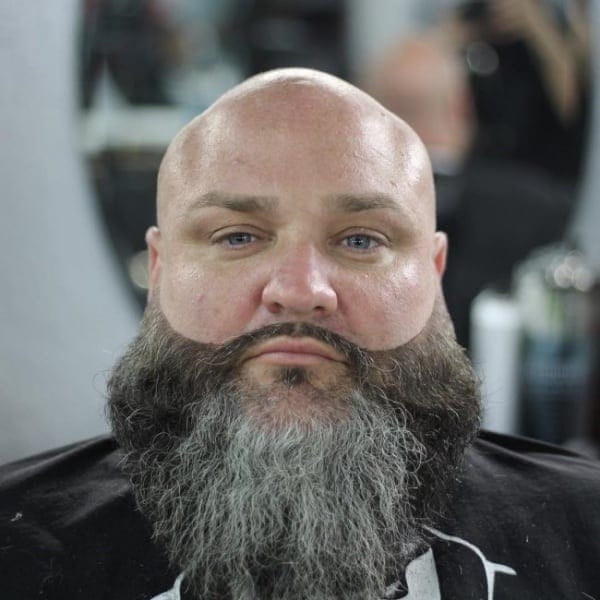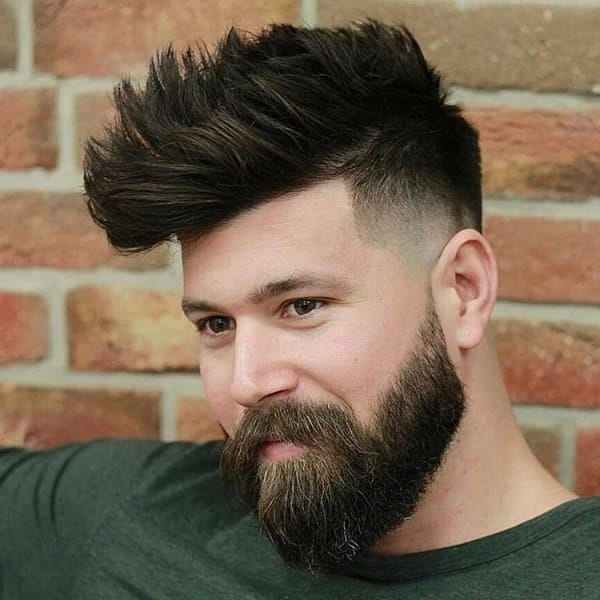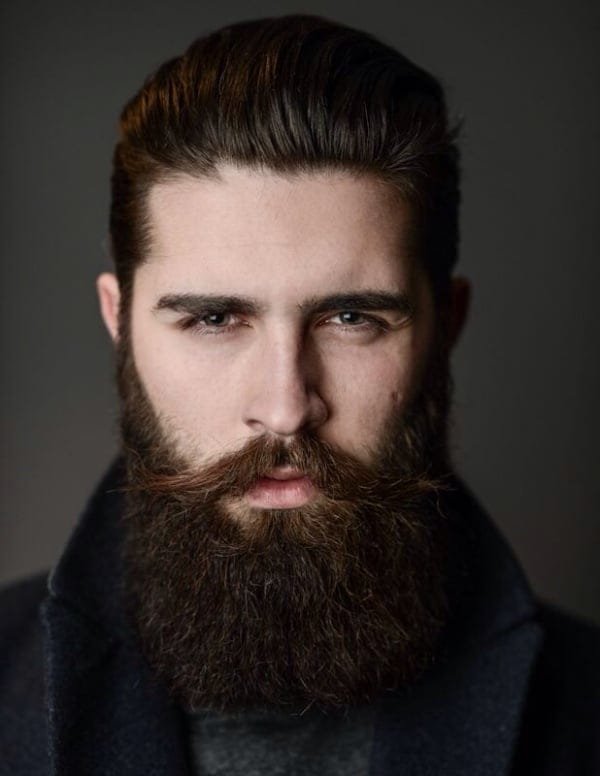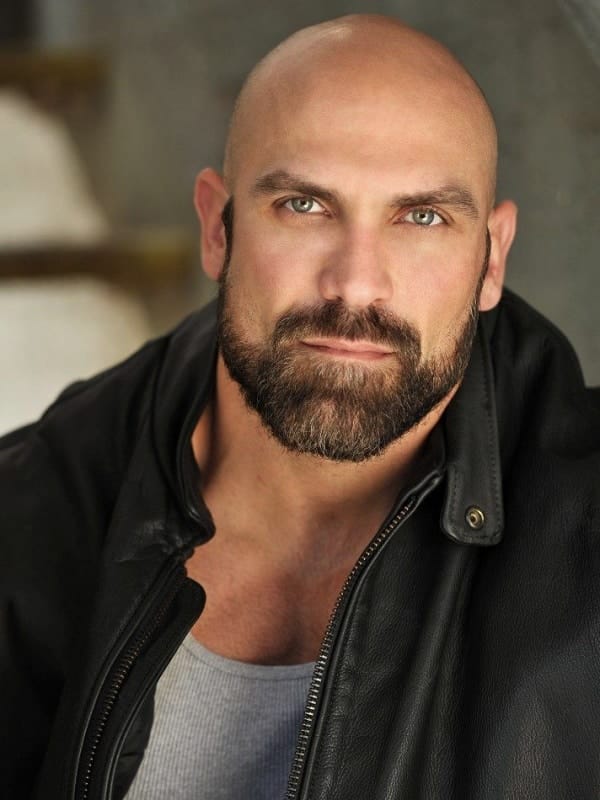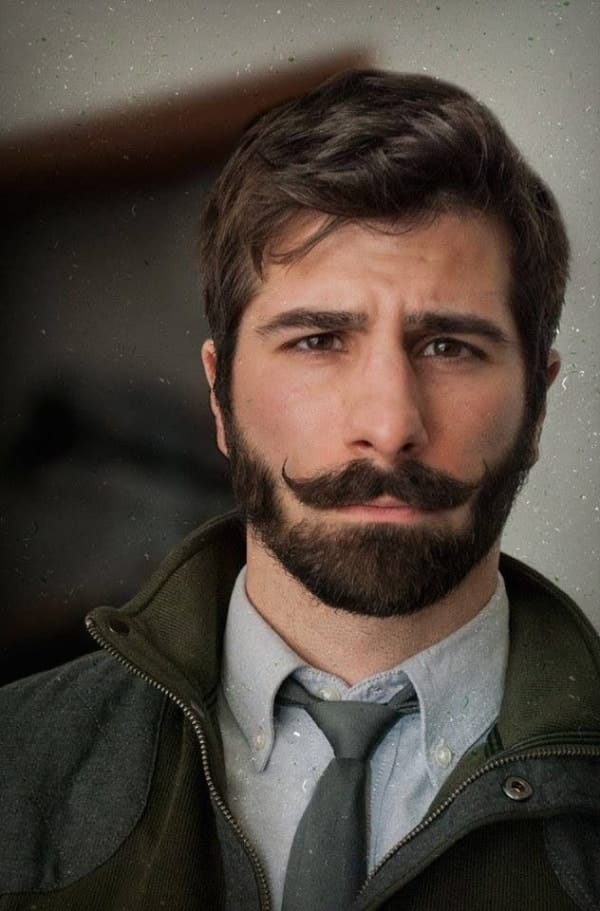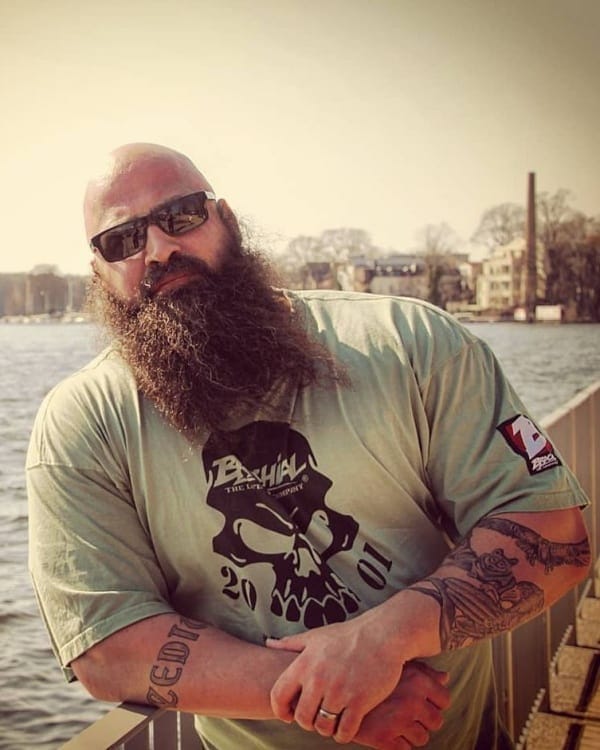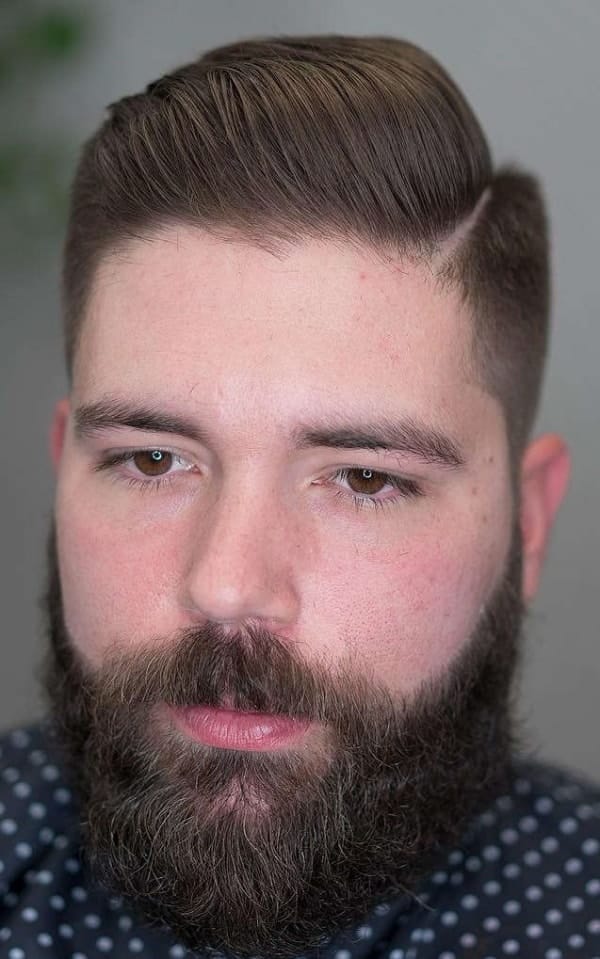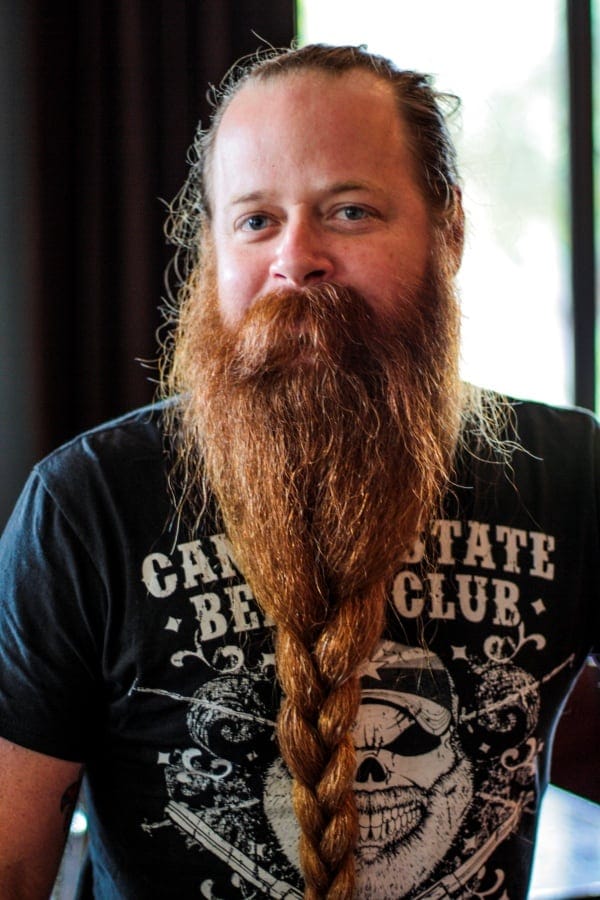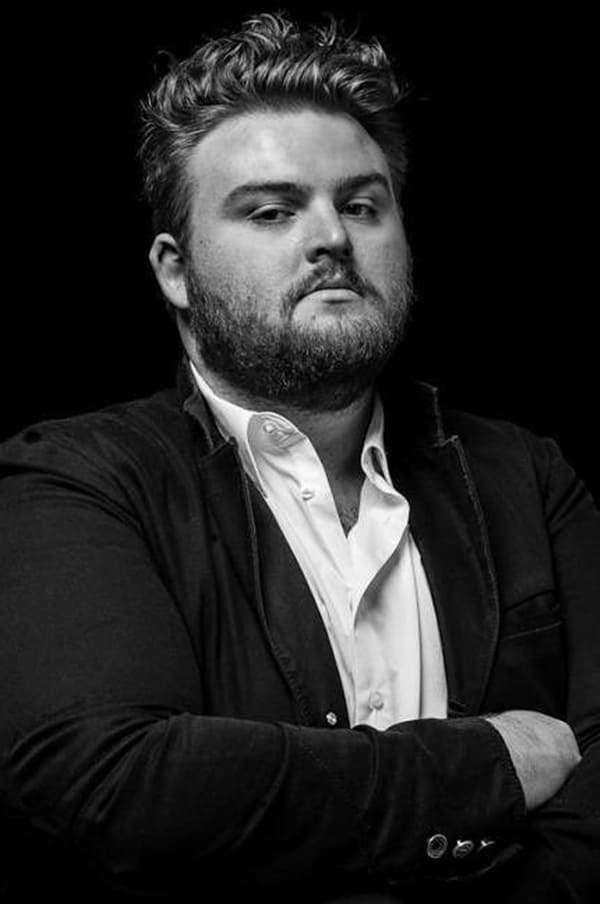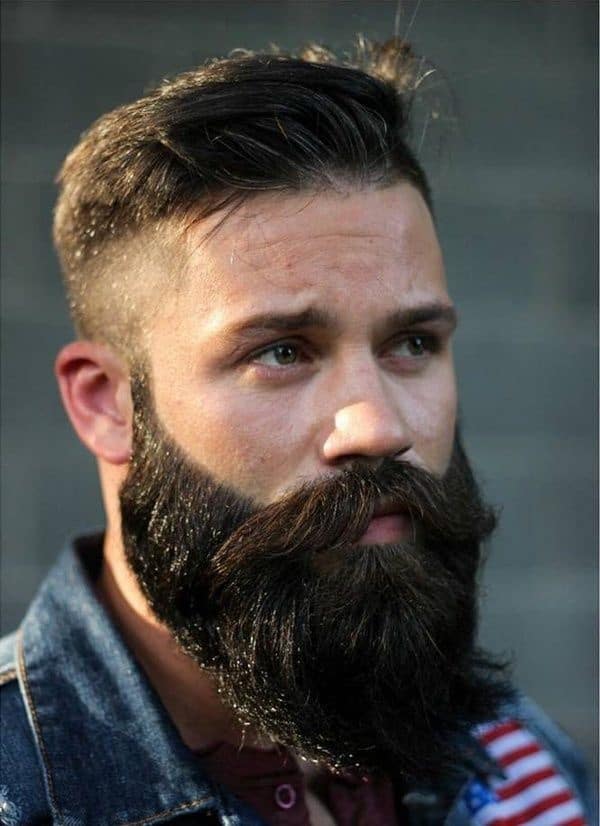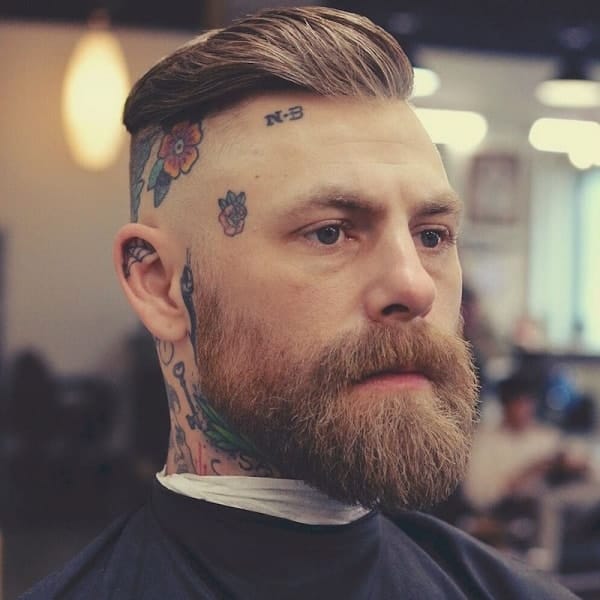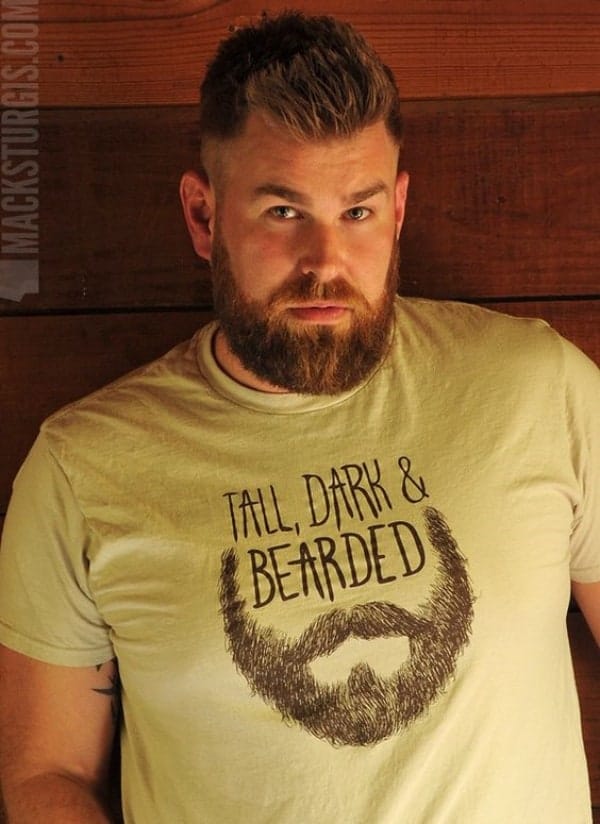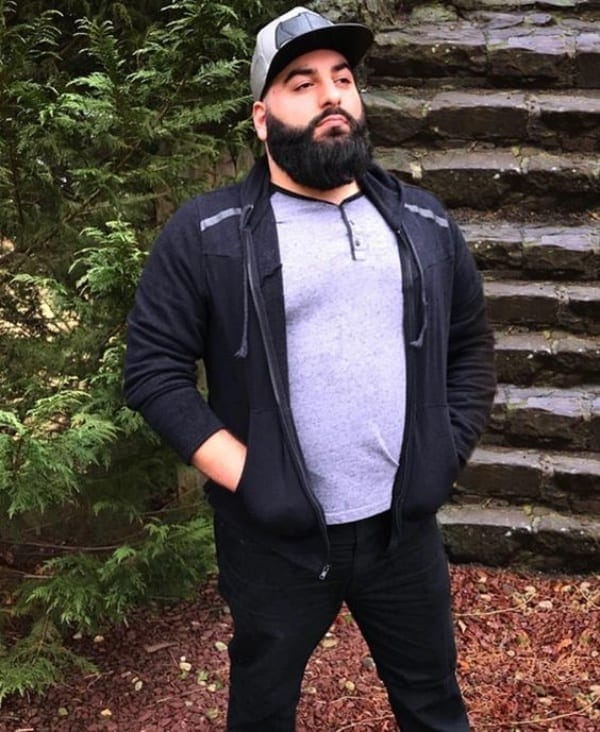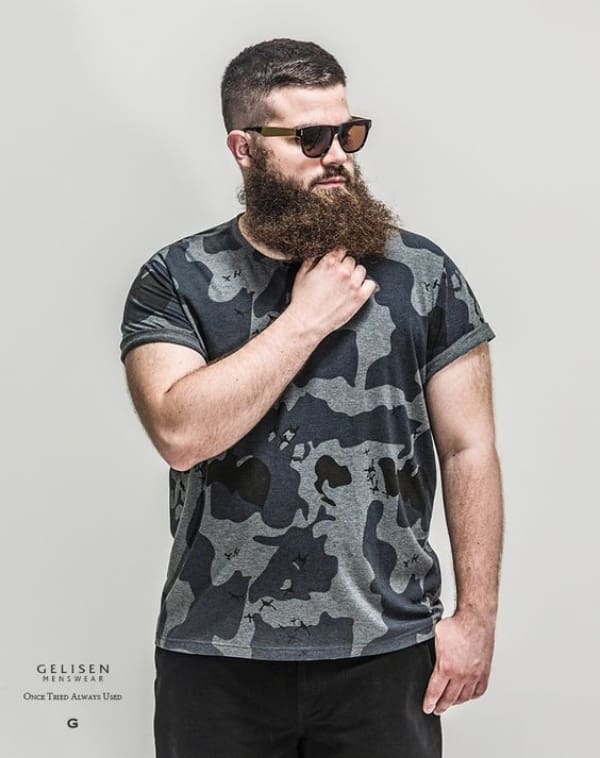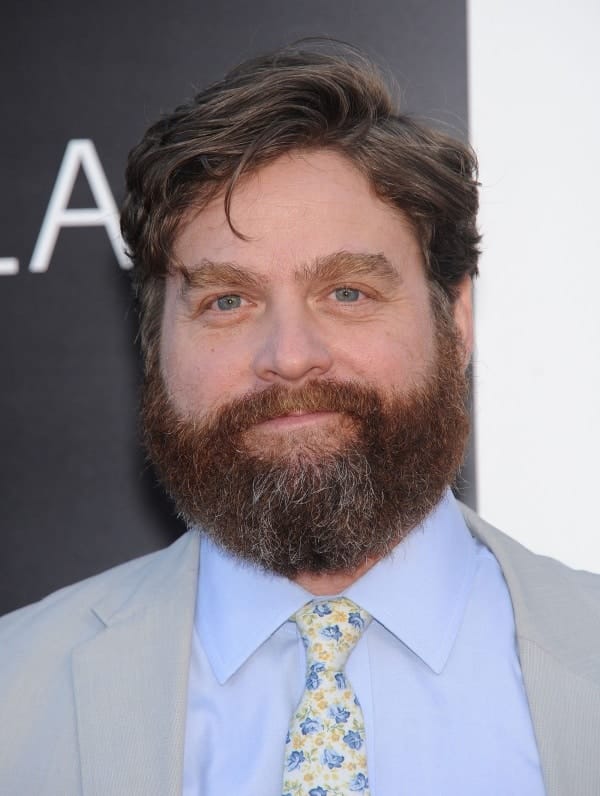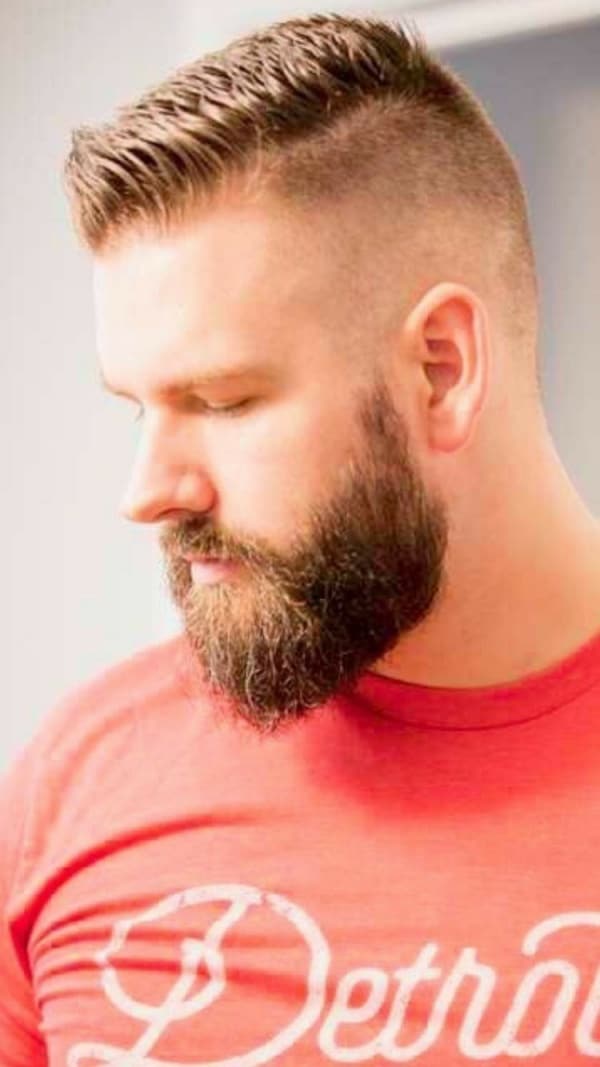 How To Maintain Your Beard?
Some tips for maintaining your beard are as follows:
Always remember to use an aftershave lotion after using a razor for preventing yourself from getting any type of infection.
Taking a bath and cleaning your face is very important to maintain your hygiene and the beard is the thing that must be done daily.
If you use a clipper when you should wash it daily after using it.
As per the beard style you have, you should decide that whether in that texture clipper or razor should be used.
You should take the right nutrients to enhance the beard growth such as eating green vegetables, drink a lot of water as well as eat fresh fruits for detoxing the body.
For cleaning the dust and dirt from the beard use shampoos or beard oil. As to keep the beard clean is a very vital step that you must follow daily.
You must moisturize your skin daily as after shaving the skin also becomes damaged and dry, so there is a requirement to moisturize it continuously.
Conclusion
Beard is a feature that is considered an essential part of the face by guys. As face cut plays a significant role in defining your facial features, you have to decide on styles that can highlight your features. Always choose beard styles for chubby faces, which can perfectly complement your personality.
Sometimes it becomes tough for men to decide what style would be best suited for their chubby faces. Many fat face guys want a thinner face look to feel more confident and like a beard style which enhances their overall personality. So, we hope that you will surely choose beard styles for the fat guys given above in the list. Don't forget to tell us which beard style is your favorite through your comments. Thank You! Here we have some best ideas of beard styles for round faced men.