Men have a thing for beards and we can't deny that. They are always in search of beard styles and designs that suit their face shape and structure. However, they face the real deal when there is a high chance of getting bewildered among the numerous style and designs and to pick the one that goes best. In one such scenario, we might be helped by naming one of the coolest beard styles right now. The faded beard styles for men have been a trending name in recent times and the most preferred thing. From short stubble to broad, full-length beard, the faded beard has loads to offer you.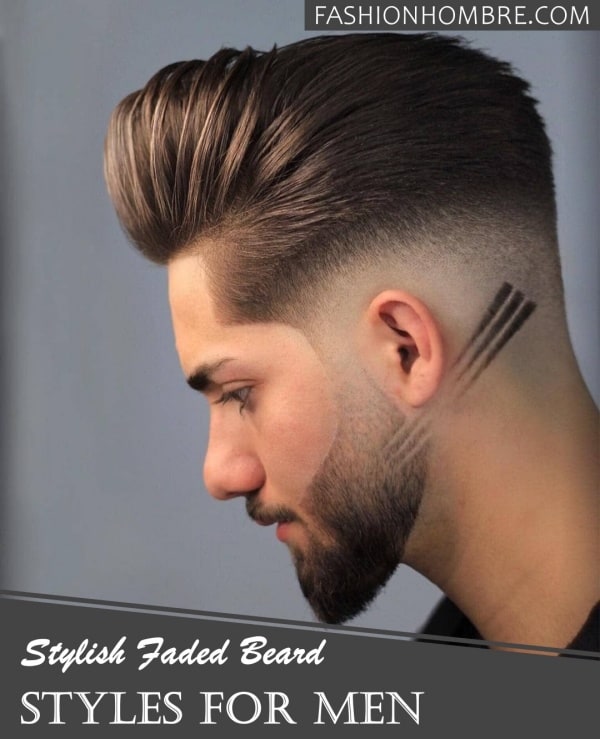 The styling feature and contrasting nature of the faded beard styles enhancing the skin fade on the sides make it more trending and stylish, and a perfect match to suit the rugged texture that men would love to flaunt. This is a bold look that syncs well with the faded beard which works well for the patchy facial hair and neckbeards. So, while opting for this we can help you by providing the list of beard styles which you would love for sure. Get glued to the section below and learn about it. But before that get quick know-how of the ways to fade your beard.
How To Fade Your Beard?
Fading of the beard is the second step that gets sourced to washing, brushing, and trimming of the beard first. So, let's first start with trimming.
Choose Your Ideal Length: The primary point remains in selecting the length of your beard and mustache. First, have a proper washing and then drying your beard and mustache, and that eradicates the excess hair. If you are opting for a subtle look, try this one with a shorter length.
Make Your Neckline Pointed: Comb your beard downwards and that would avoid the excess hairs. Just place your finger horizontally right above Adam's apple and then trim it in a vertical strip below this line. Work in the same process outwards right below the jawline, and repeat this thing on the other side as well.
Have A Proper Cleaning: Try a clean shave below the newly formed beard neckline. Make sure not to merge into the line that just got created.
Trim Down Your Cheek Line: While you are looking forward to a brittle cheek line, create a long, straight, or a slightly rounded line, rising from the bottom of the sideburns reaching to the tip of your mustache. While you are considering your cheeks to be natural, leave the cheek line as it is, however, removes any stragglers found on the upper cheeks.
Keep Your Mustache Neat And Tidy: Brush down your mustache by using the sharp edge of the blades to shape the top lip line, clipping away the mustache hair that has grown on the top of your lip. For a slicker look, try trimming down the top line of your mustache in a tidy way.
Now, we head on to the next part i.e. the steps to fade the beard.
We begin with the primary step of creating the tapered beard by shortening an inch upon the jawline with the blades set to a setting of one inch shorter than the rest part of your beard. Also, don't forget to trim the inches towards the sideburns.
On the next part, shorten the blades again, before shortening a bit more than one inch towards the sideburns.
Opt for a repetition of this process. Moving up an inch above and increasing towards the top of the sideburns integrate well with the sides of the haircut.
Best Faded Beard Styles for men
1. Wide Faded Strap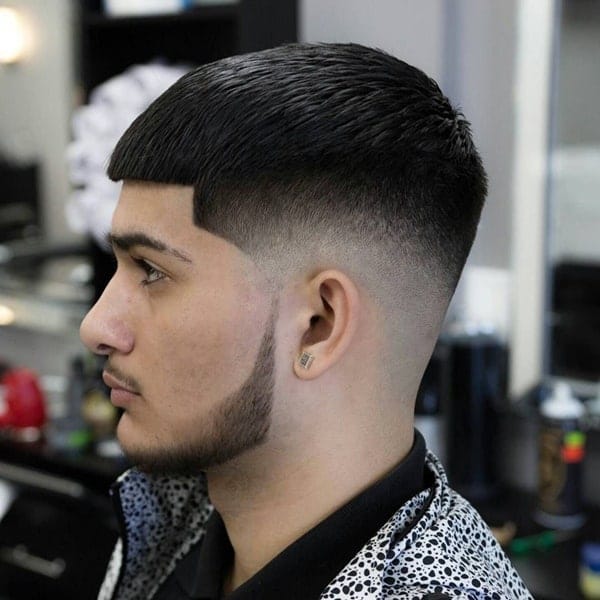 Image Source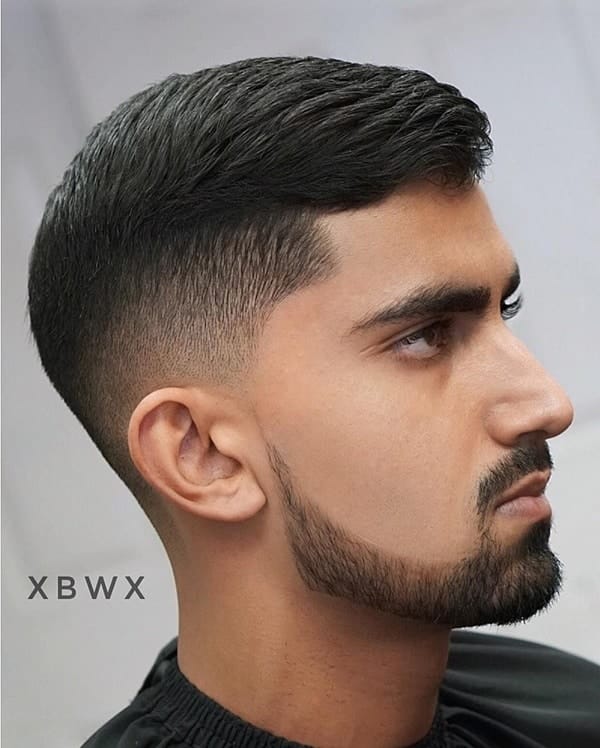 Image Source
One of the coolest styles to hit the scene. A wide faded strap beard allows a man to get a delightful beard without opting for it. To start it off, allow your hair to grow well at a considerable length and then start keeping it faded and neatly trimmed every week as per your choice of length of beard. This style might look all cool and sassy but maintenance is the keyword to stand out well in the crowd. Even if this style looks great on every face cutting, men with an elongated face would look great with this wide faded strap beard.
2. Mid-length Faded Beard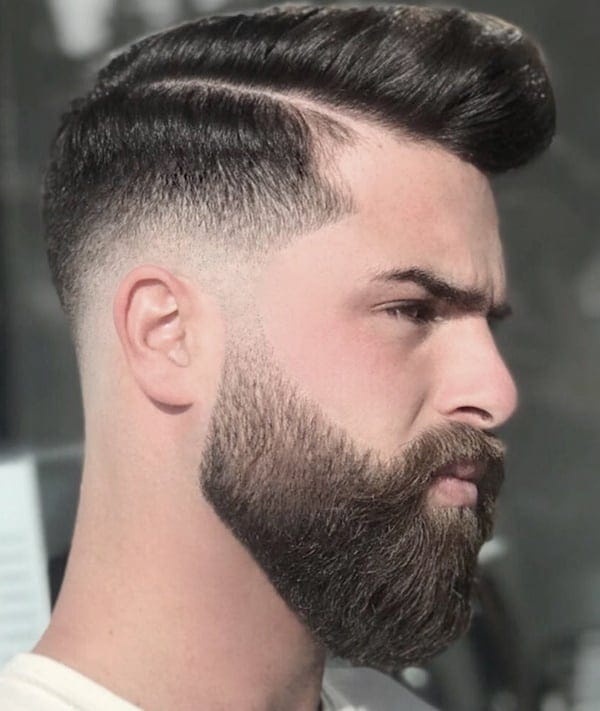 Image Source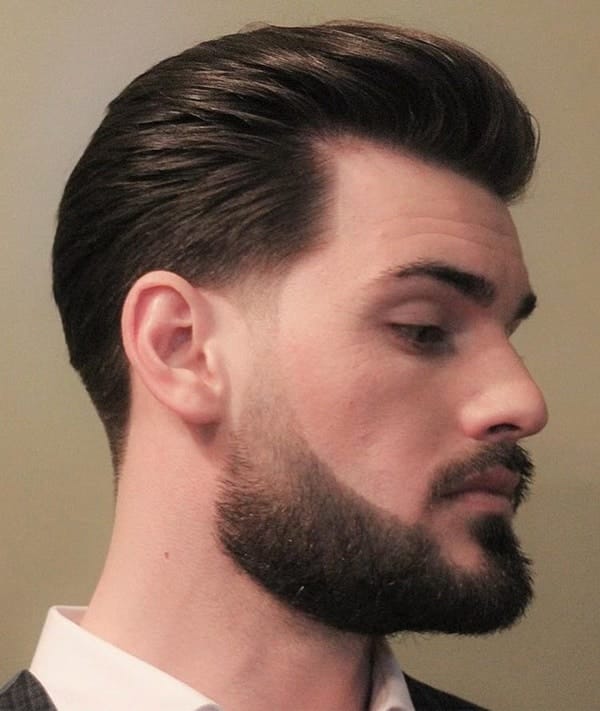 Image Source
If you are the one who doesn't have a knack for short beard yet is dreaded by the trimming and maintenance of the long beard, then a mid-length faded beard is something you should look out for. Just opt for its maintenance on a normal basis so it doesn't alter or meddle with the shape. Couple this beard style with a high and compact haircut and make yourself outstanding. Again, a style quotient that complements both the hotness and suave attributes, making you the star of the show be it an official or a casual look. So, grab it now to look the best.
3. Layered Fade Beard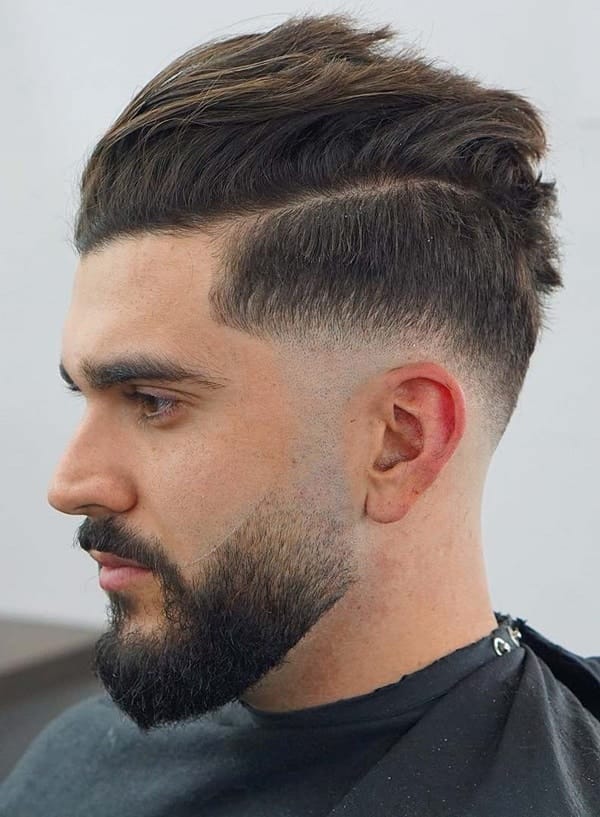 Image Source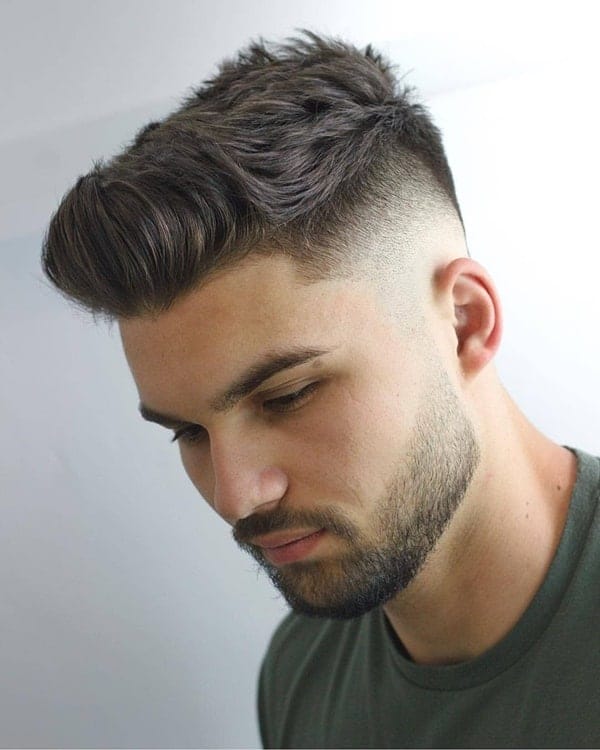 Image Source
A layered fade can be one of the best styles to be an entrant in the list of faded beard styles for men. Of course, this looks truly amazing if you are lucky enough to have thick hair for the creation of visible layers. Honestly, men with a darker shade of beards have an upper hand with this style when compared to the men with lighter hair. This contrast is mesmerizingly awesome. For this style, try to keep the sideburns at a lower level. In case, you want to opt for a full shaved head with a beard, you might as well opt for a layered fade too.
4. Thin Faded Beard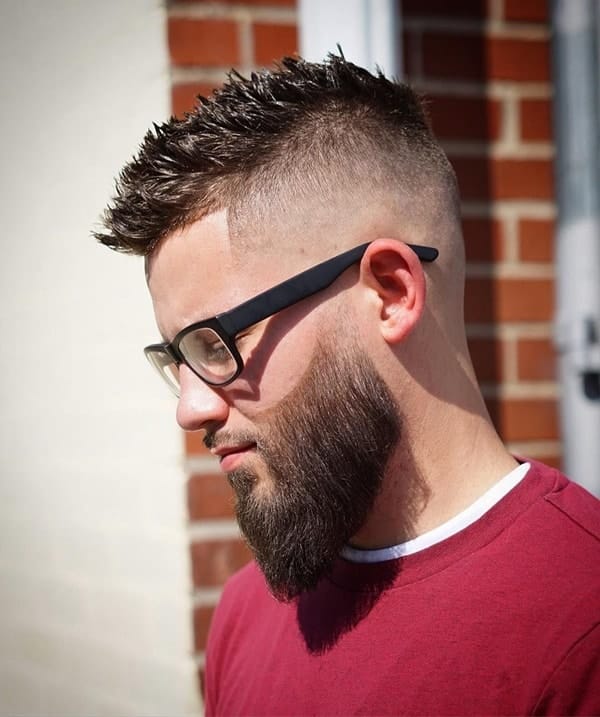 Image Source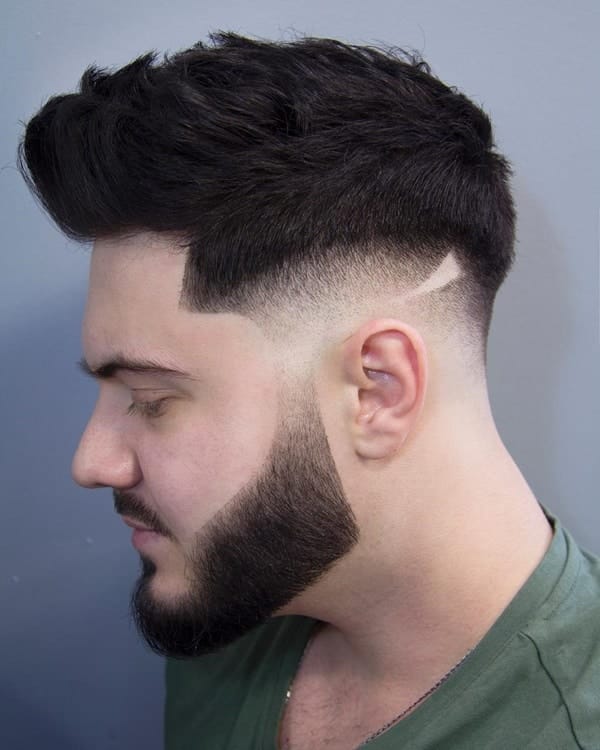 Image Source
If you are not quite keen on donning a dense facial patch yet still can't ignore the light patches endorsing your cheeks, do try this one for sure. It's works wonders for men with naturally thin facial hair. You can opt for this beard style by maintaining the clear distinction between the shags and the sideburns. In addition to this, the thick hair placed on the top of the head adds up to a fine contrast with the thin hair found on the base. For people who think that this is only a sign of less hair, this thin faded beard might be an excellent way to create and flaunt new styles.
5. Fade Patchy Beard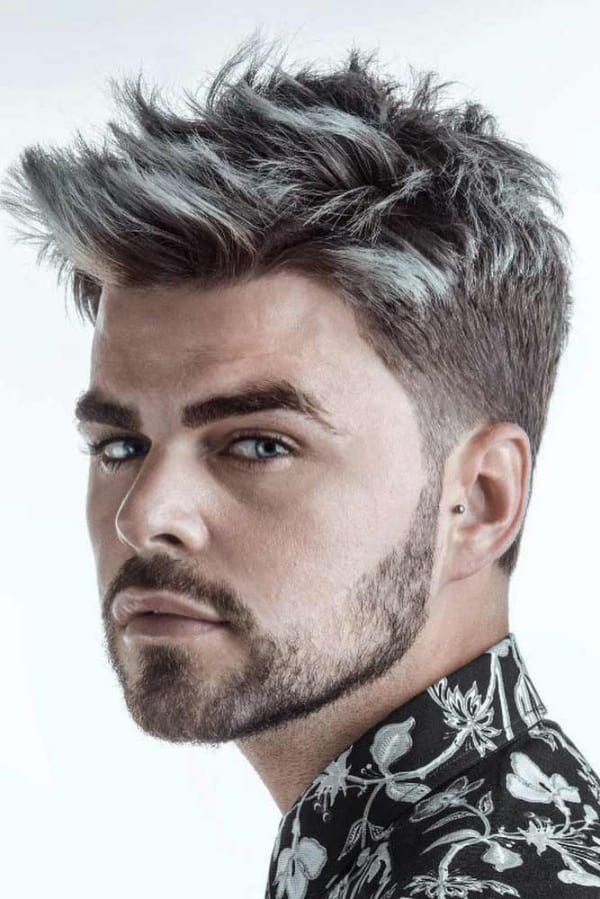 Image Source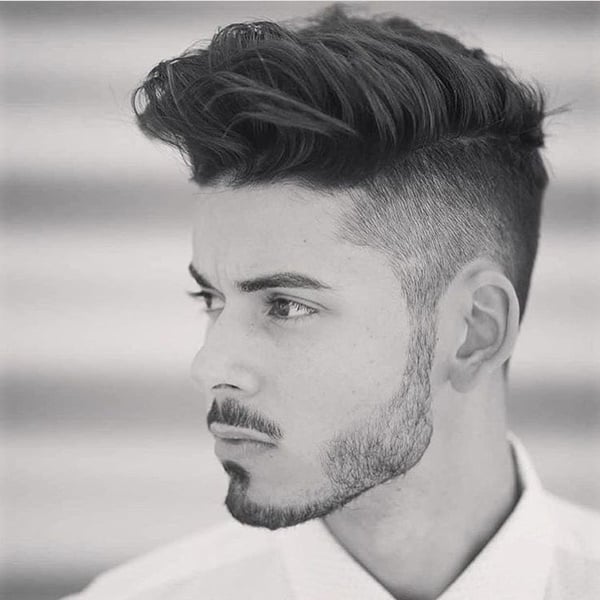 Image Source
The fade patchy beard is a great way or a kind of fresh air if you are too much bogged down with an edgy look and dense beard. However, for maintaining it well you just need to work hard for the proper identification of the patches, trimming at regular intervals when needed, proper cleaning of the beard lines from both sides, and of course, the smooth dealing with the uneven cuts. Some of you might consider this to be a strange yet uber-cool patch of facial beard, but when donned properly, nothing like it. So, go ahead and get this one.
6. Faded Curly Beard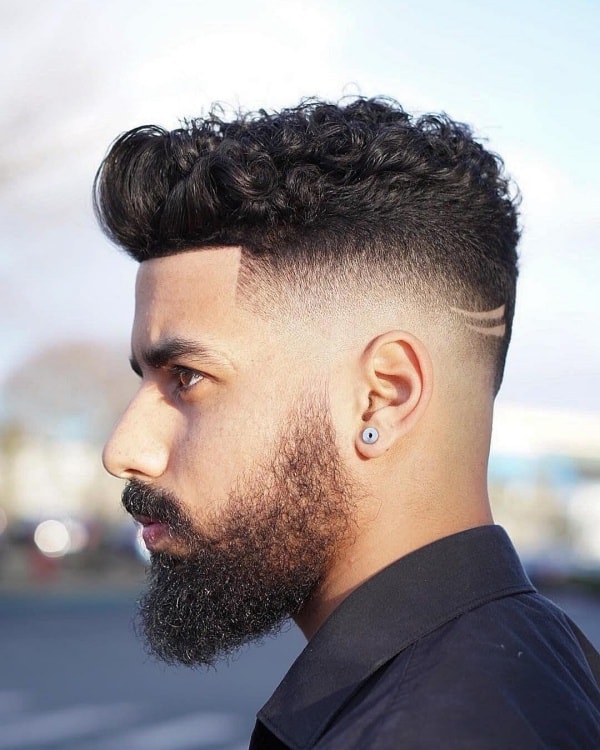 Image Source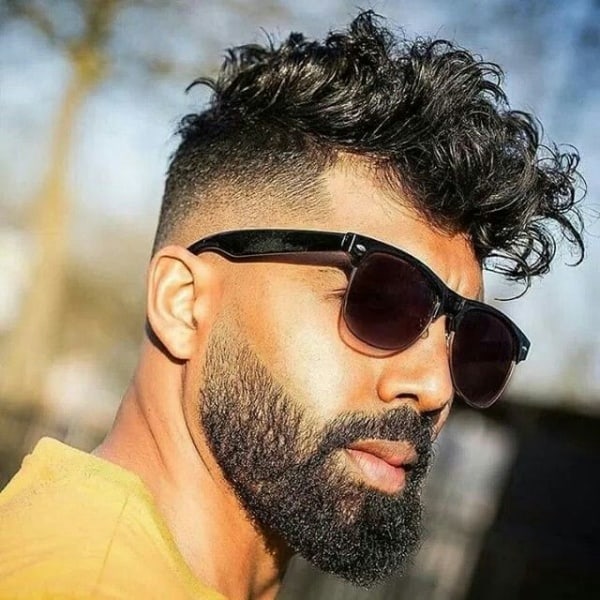 Image Source
If you are up for a moderate amount of facial patch and want to maintain it well, this name in the list of faded beard styles is just what you need. The curly beard might have the same amount of hair like the straight facial patch, however, looks fuller and dense due to their voluminous structure. This look in a way gets the undivided attention, however, for that, you just need to aid on beard oils, moisturizers, and combs to avoid the tangles and to keep intact the overall shine and glossy impact.
7. Faded Stubble Beard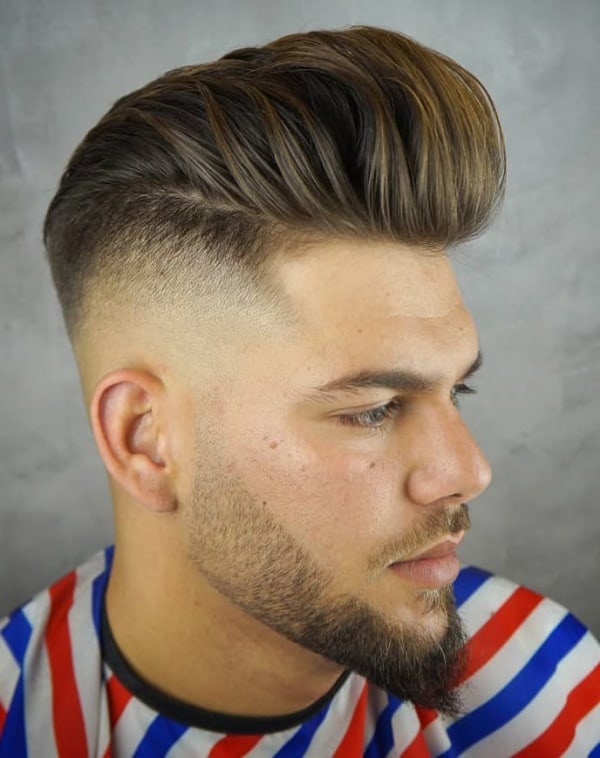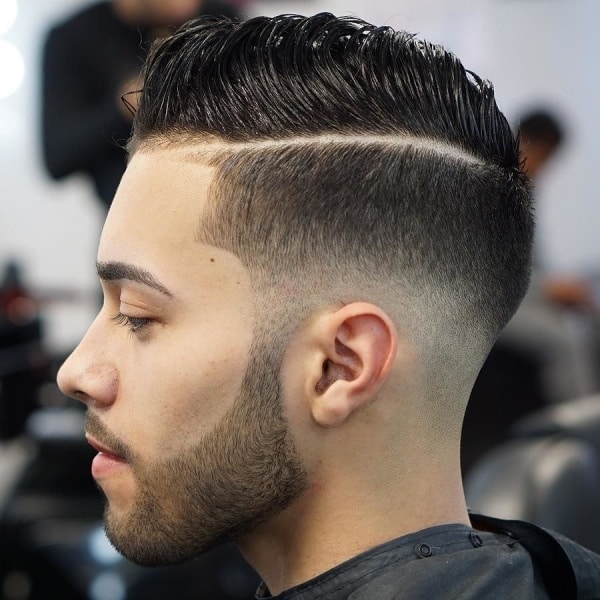 Image Source
People tend to get confused between a stubble and a short-lengthen beard. However, a stubble is somewhat obscure that takes a middle stance between a short beard and being clean-shaven. Yes, even if stubble is like a short beard the decreasing length of the hair doesn't fall off from the skin. This further refers to the fact that means that a stubble enables you to create a well-defined manly look with stubble without budging an inch into the broader territories of a full-length grown beard. A faded stubble beard looks incredible in a man, but remember to do it well and maintain it to flaunt the perfect look with pride.
8. Faded Goatee Beard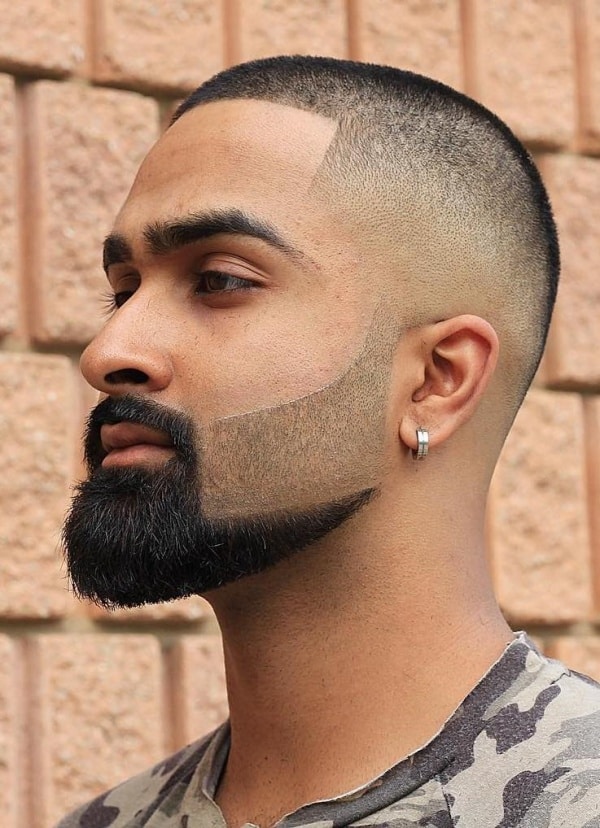 Image Source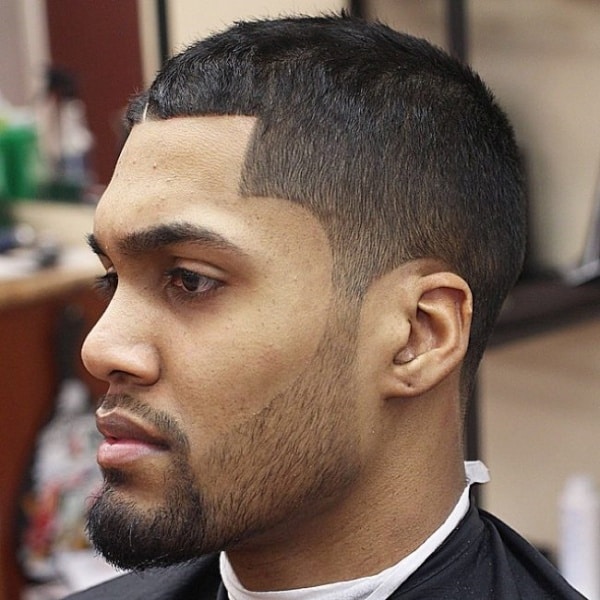 Image Source
Goatee beard style can never be out of fashion and continues to thrive in the scenario by being the trendiest style of all times. The faded beard with a goatee is a fresh and versatile style to pull up the goatee look. Here, the attention is grabbed by the goatee yet the faded beard does its part well. To measure a goatee perfectly, just place your hand under the chin in a way that your fingers can sway from left to right. When you know that you can fit at least two or more than two fingers between the Adam's Apple and your beard, lest be assured that you are all ready to flaunt this style.
9. Undercut Fade with Beard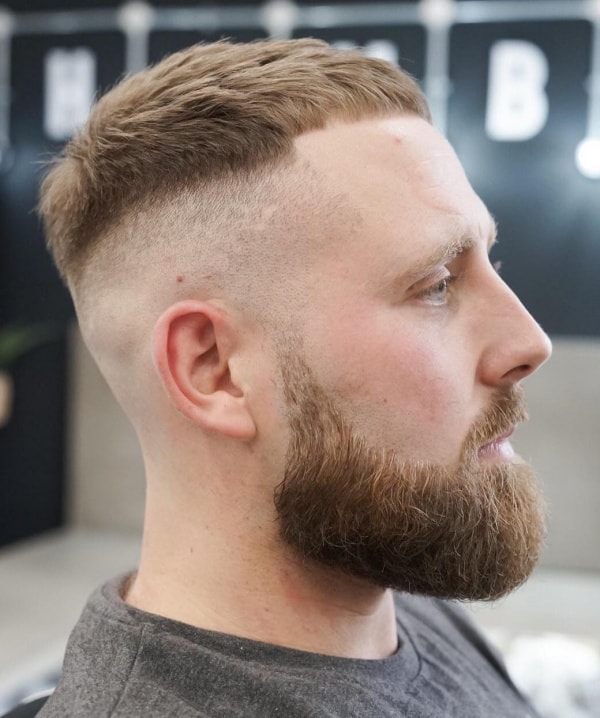 Image Source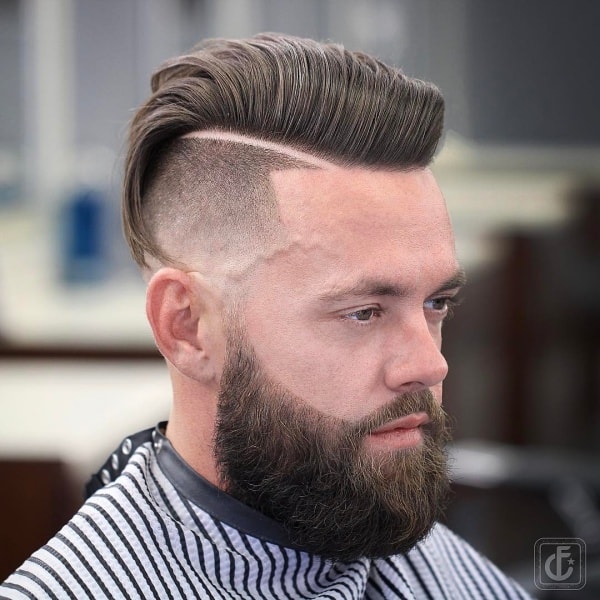 Image Source
A dense beard with an edgy look is anyway one of the greatest signs of masculinity. To top that, this name in the list of faded beard styles is like pinning to create a bold statement. The beard is a great way to enhance the undercut's trim while creating the same pitch between the beard and the cut. Sum up this entire pairing with a fade, that would surely affect it distinctively. It's a kind of rugged thing which might not be a thing to flaunt by all, however, is sure to make the heart skip a beat when donned in the way it demands.
10. Low Taper Fade With Beard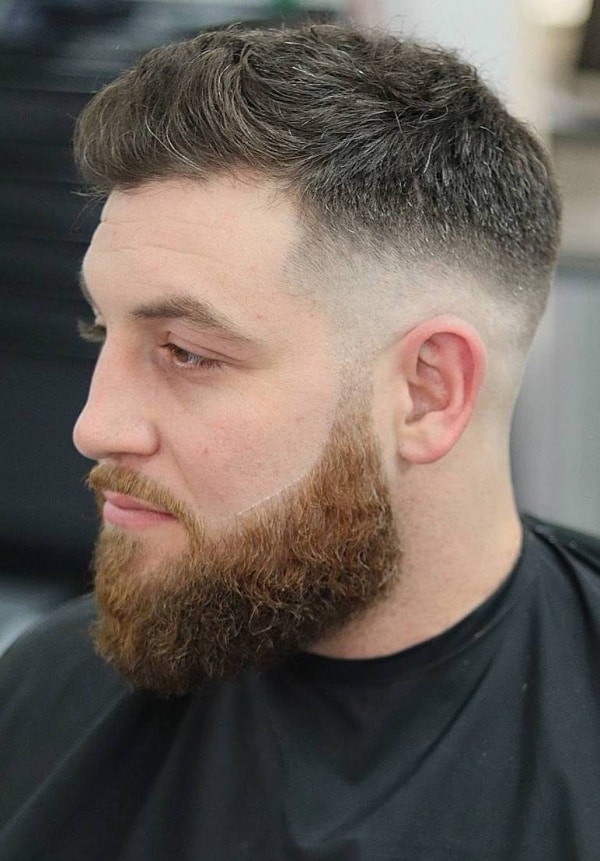 Image Source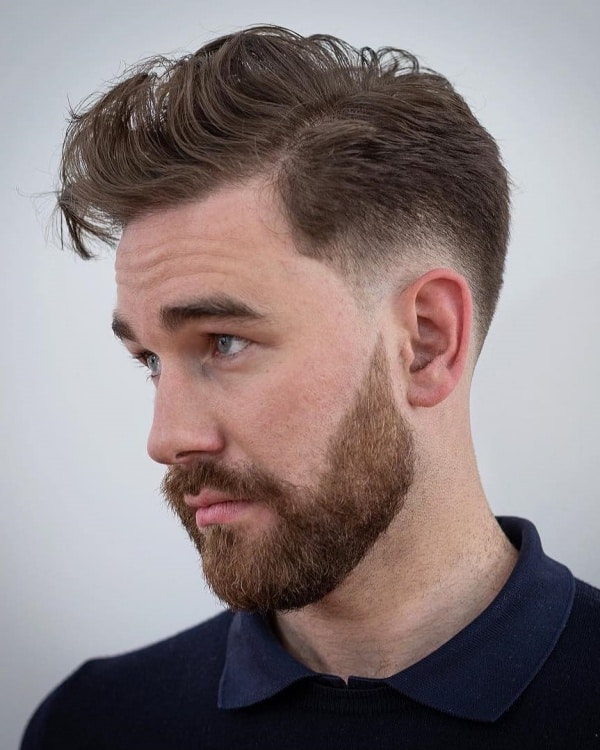 Image Source
For a proper explanation, a low taper fade is a kind of hairdo where the hair gets gradually shorter, after its inception from the lowest level possible which is right above the ears. If you are not very keen on fading the hair very close to the skin on both sides while the scalp gets exposed, this low taper fade is a good alternative. Now, by coupling the tapered fade with a beard, guys might as well opt for a freshly made faded beard that would serve as the unique transition from the already acquainted tapered haircut in low or high length to a full-grown beard.
Related:
11. Faux Hawk Fade With Beard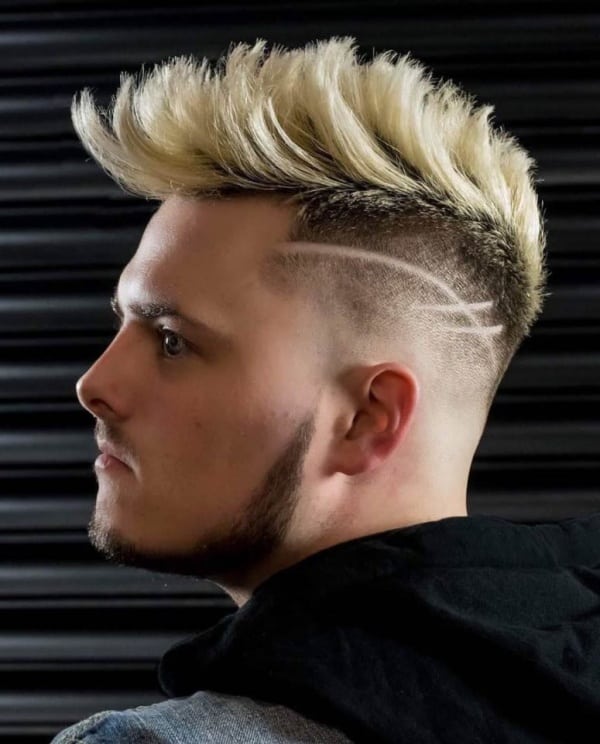 Image Source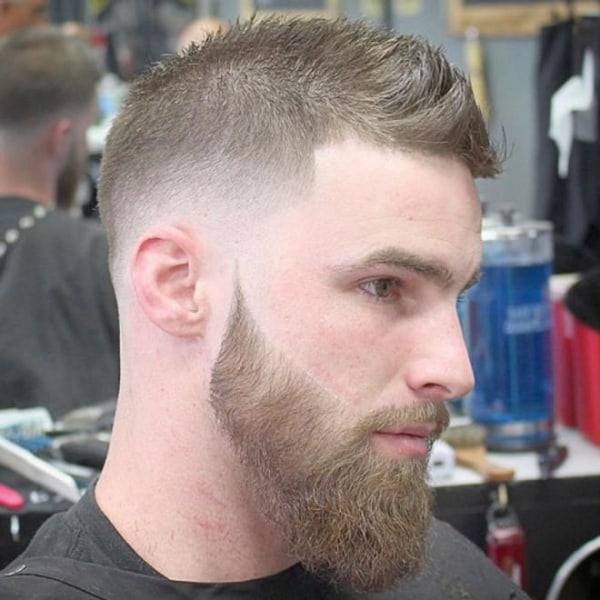 Image Source
To delve deep, the faux hawk hairstyle has recently gained a huge momentum that somewhat reminds us of the Mohawk, however, have comparatively shorter sides and longer hair on the top. This one speaks of style, elegance, yet undermining the wildness with a subtle sense of sophistication. This style with a fade speaks of a complete blend of the hair on both sides of the face. The main trick lies in enhancing the proportions of the cut and to get known to the perfect length that would be in sync with the individual features while making them realize the amount of beard hair that would be in sync with your face.
12. Fade Buzz Cut With Beard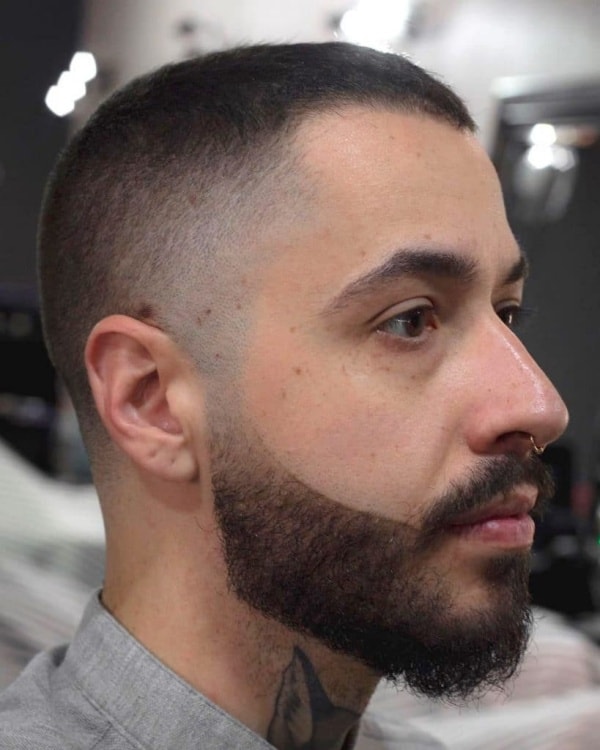 Image Source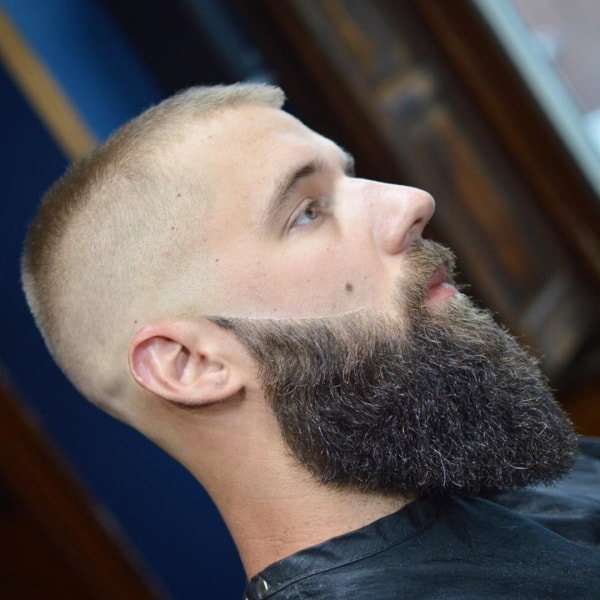 Image Source
This name in the list of faded beard styles for men is the ultimate style that men would love to flaunt. The ultimate style while describing sexy, dense, and edgy, the killer duo of fade buzz with a beard is the epitome of the urban-ultra male. To start this, grow a short beard with a buzz fade by getting your facial hair faded into both sides. Also, if you want to opt for a unique look, a long beard with a thick texture might be quite flattering. In fact, with the proper buzzed haircut and beard, you also can pull off a fresh yet the much-desired rough style that remains unmatched while donning the other styles.
13. Quiff With Fade Beard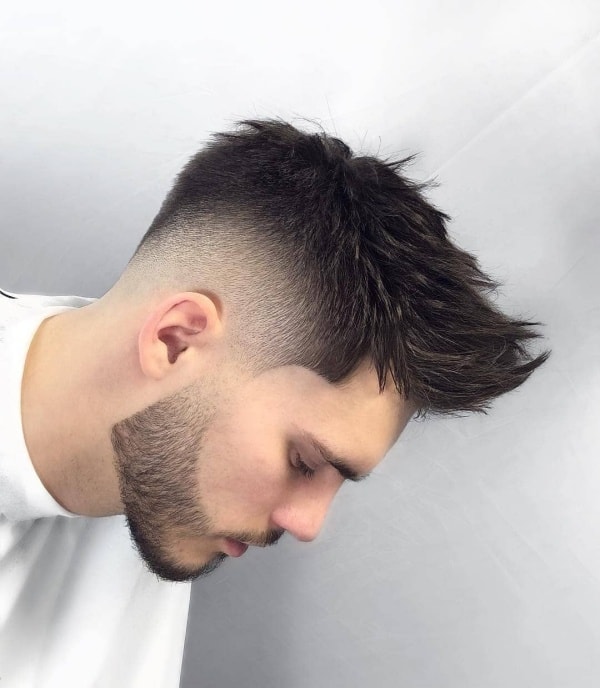 Image Source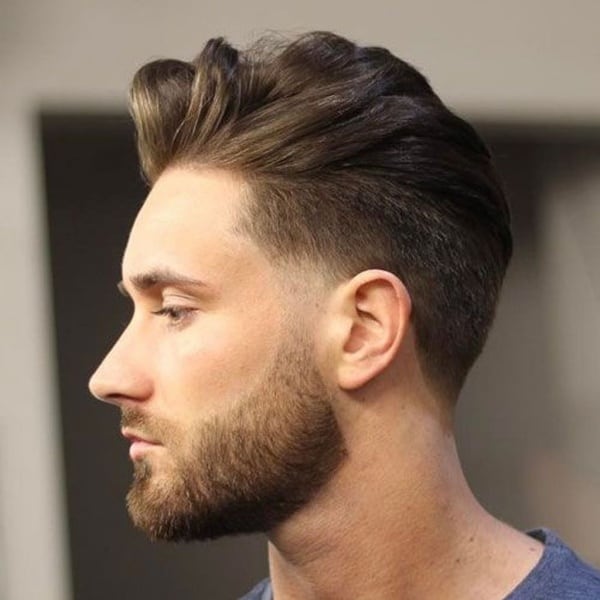 Image Source
The quiff hairstyle for men speaks of immense versatility that works for almost every man. However, the men who are blessed naturally with a rounded face, they look the best. A quiff gets created by first brushing the entire volume of hair forward, before its styling and giving it a wave shape. As a hairstyle, it's sure to steal the show. However, when integrated with a neatly trimmed and well-maintained fade beard, men, lest being sure to be the talk of the town for a considerable period. So, start trimming today.
14. Bald Head with Faded Beard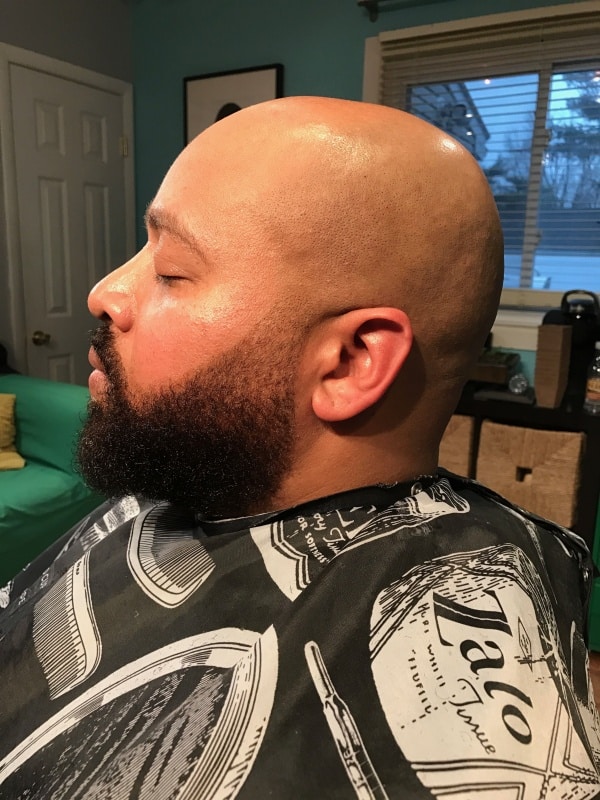 Image Source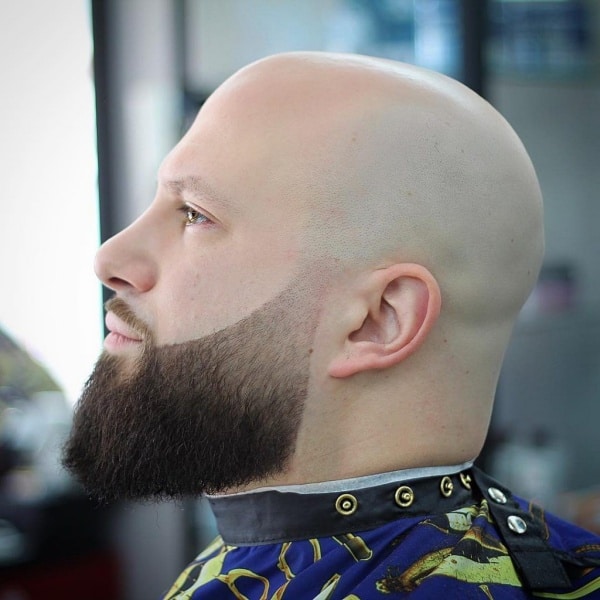 Image Source
Combining a bald head with a faded beard is the best way to make the most use of your sideburns and creating a completely revamped look. This style complements well when the facial hair patch borrows its name from the sideburns that fade smoothly onto the beard, and again this has been used in conglomeration with the short facial hair and trimmed hairstyles. A faded beard when maintained well, always looks nice, and works great as a transition from thick and dense to a bald head.
15. Faded Pointy Beard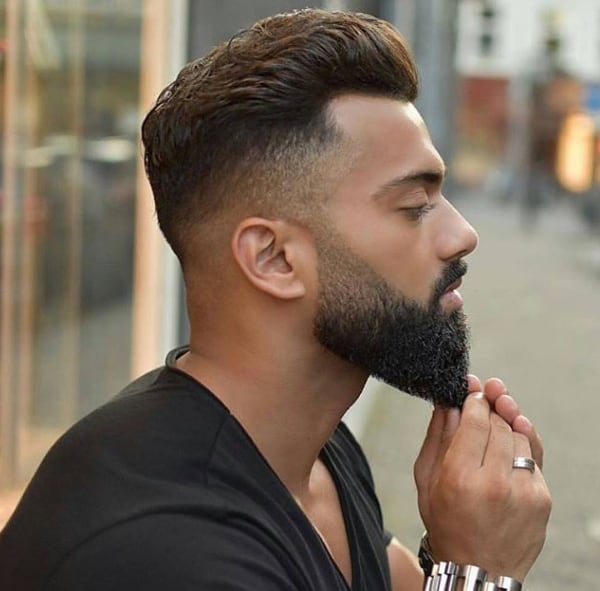 Image Source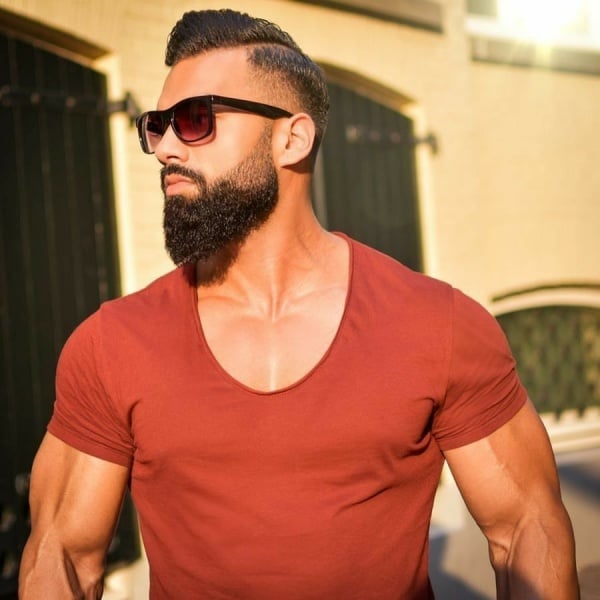 Image Source
Faded beard styles are always versatile and never go out for fashion. A Ducktail beard and a pointed beard might look similar but have also specified their distinctions. For the creation of a pointed beard, try to keep the angles crisp, and instead of making it squared at the chin, trim it towards a certain point. Try to do a diagonal line shifting from the corner of each jaw and then integrate them right below the chin. A faded beard looks a whole lot of aggressive than the known and comparatively gentle egg shape, but that would make any face-cut look elongated, slender, and leaner.
16. Faded Viking Beard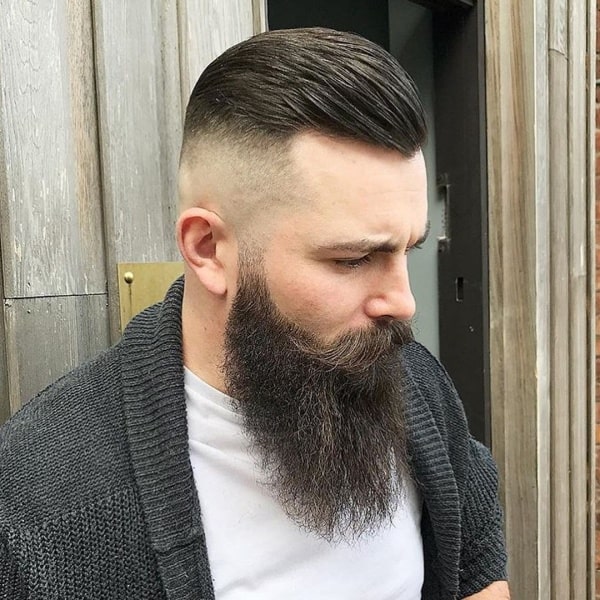 Image Source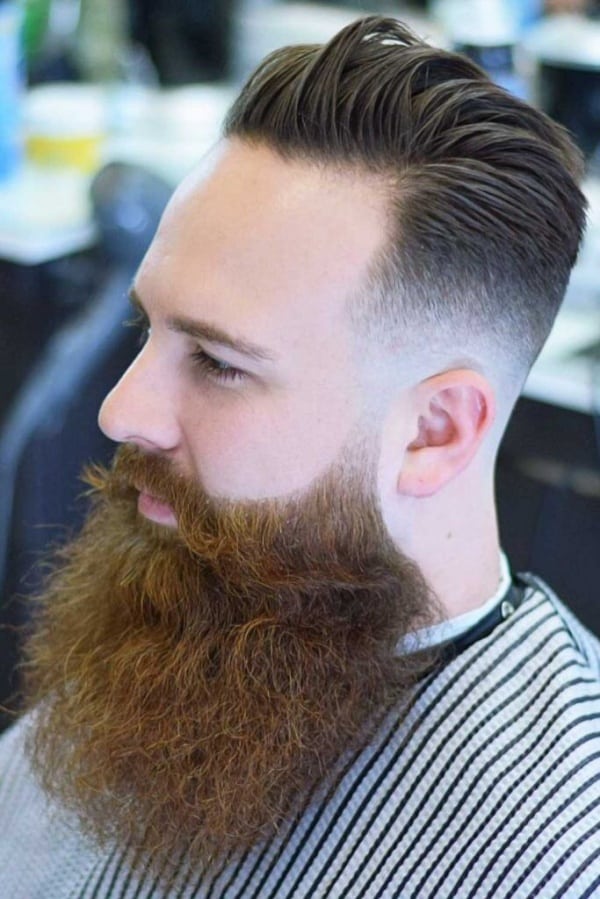 Image Source
Up for something outstanding? If yes, is the answer then you need to try this impeccably awesome due of a bald fade with a Viking beard. People tend to think that a Viking style of beard is difficult in maintenance, but trust me, after bearing all that this killer combo would broadly enhance your best feature. The only thing you need to make sure is that the beard is properly trimmed and shaped in exactly the way you would want to. So, get on the edge and take the plunge. Also, don't forget to flaunt your display picture stating this new style.
17. Full Beard with Fade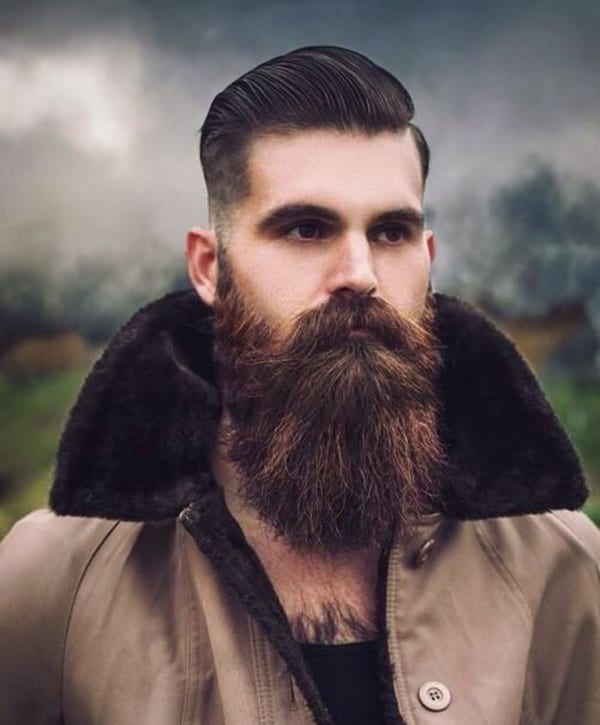 Image Source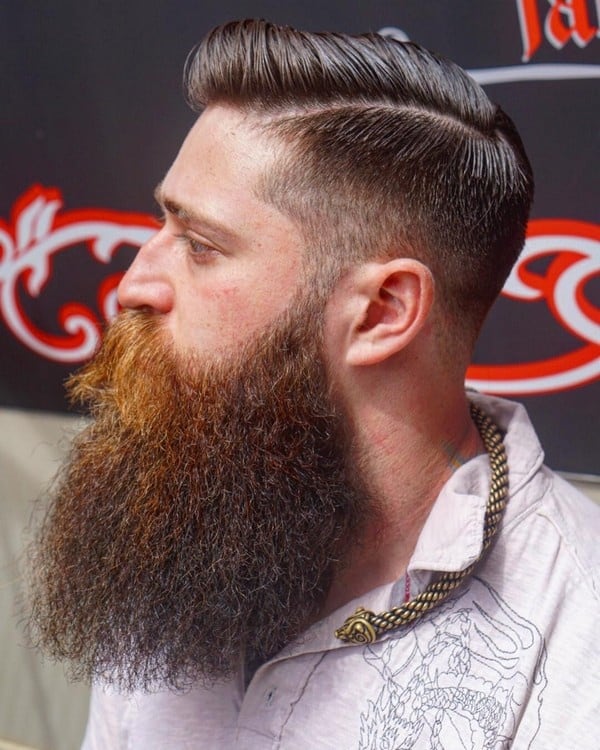 Image Source
Undoubtedly, this full fade beard is one of the coolest styles for men to hit on. With the proper precision and the lining up of a tapered fade coupled with a beard, guys can always look up to for creating a fresh patch of faded beard. This style forms the transition from a low or high tapered haircut to your full-length beard. Again, a good fade would flow properly from the head to the neck.
18. Skin Fade Beard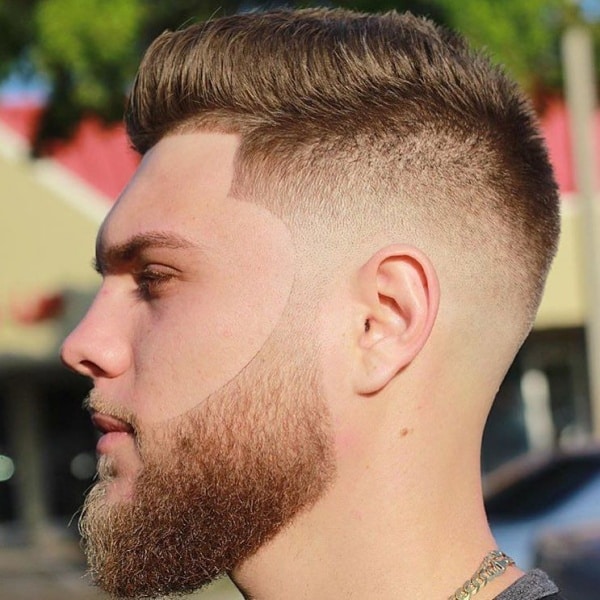 Image Source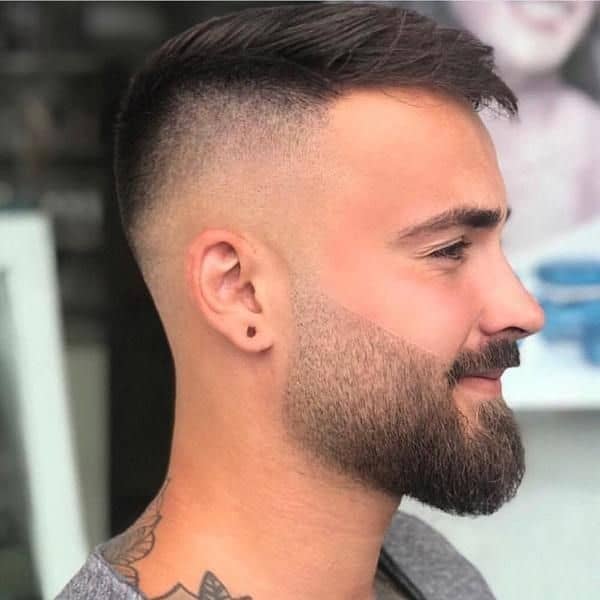 Image Source
By now, all of us are completely aware of the fact that faded beards are one of the coolest styles for men. The contrast and styling texture of this style of beard shape up well. Primarily, highlighting the skin fade on the sides, this entire style creates a modern and sophisticated trendy look that just seems perfect for rough men and hipsters. The primary step states of finishing the first fade and then it is as simple as that to maintain it.
19. Reverse Fade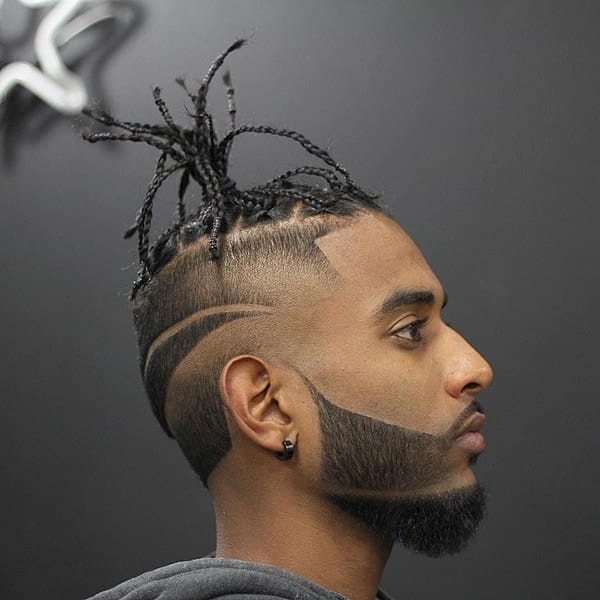 Image Source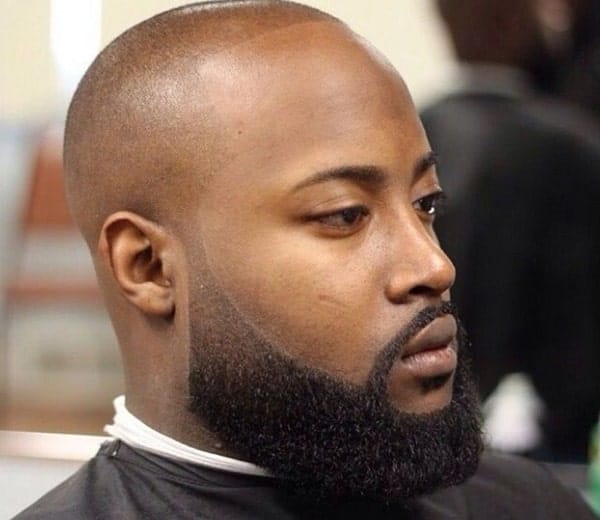 Image Source
Reverse fade is counted amongst the unique faded beard styles. This starts near the chin and ends up close to the ears. This wonderful approach cab simply makes you very smart. This thick beard is groomed to excellence with a clean line right underneath the jaw, the refined arc from the mouth. For an eye-catching appearance, you can make a decision to add a goatee as well as a mustache.
Here We Have: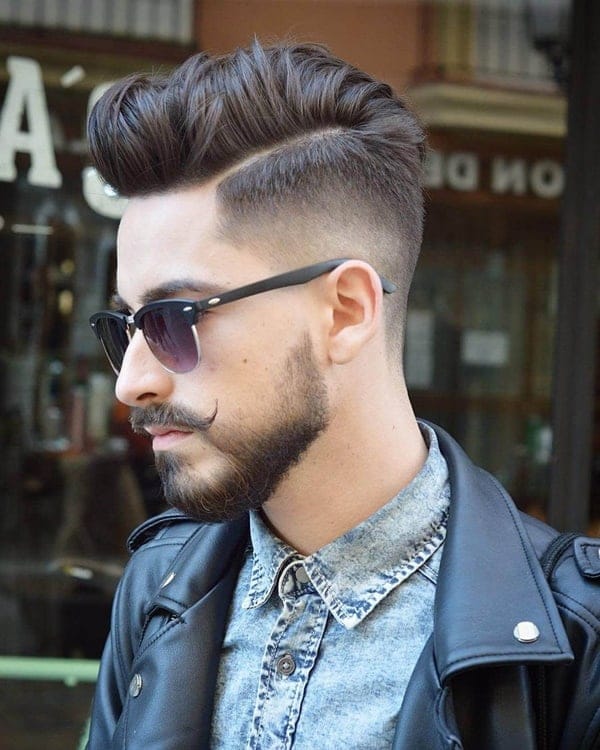 Image Source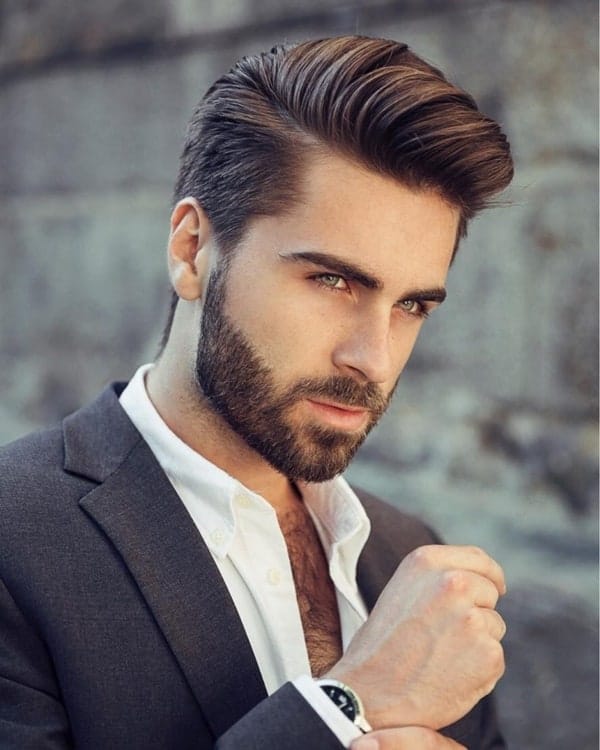 Image Source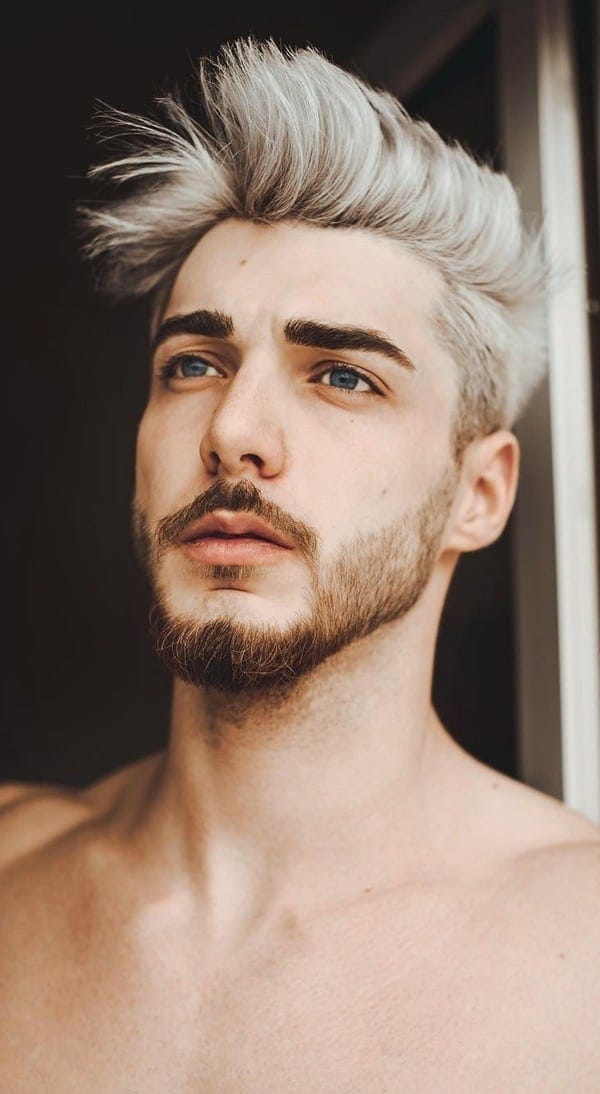 Image Source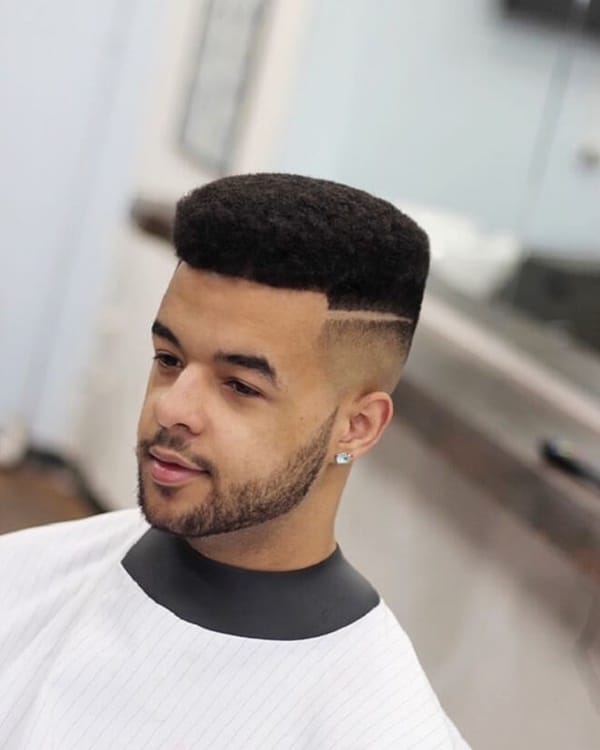 Image Source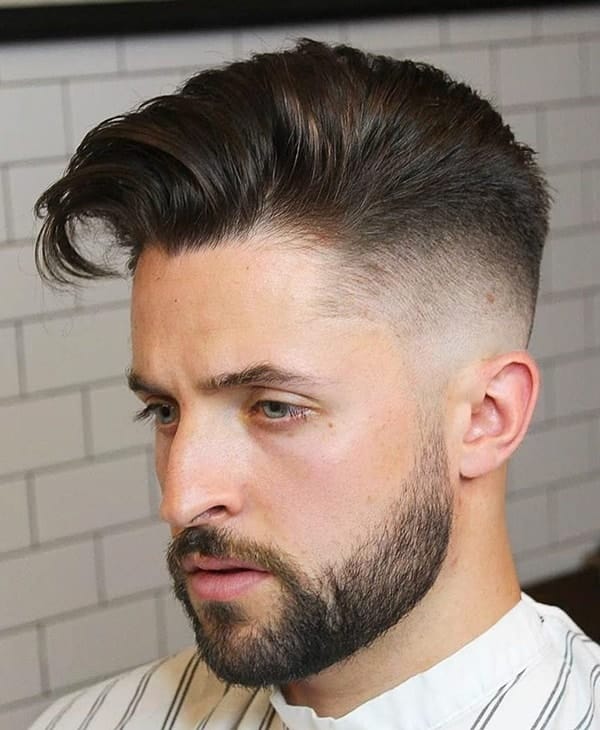 Image Source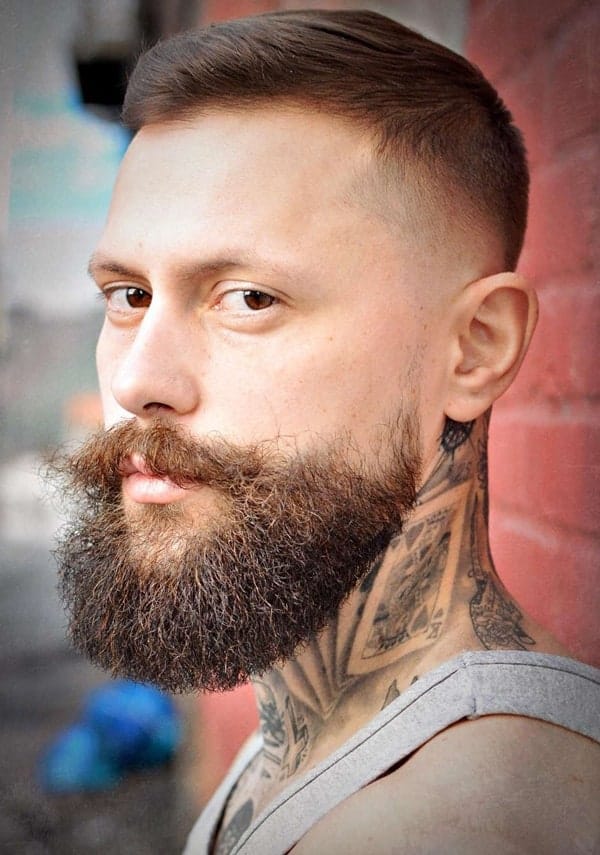 Image Source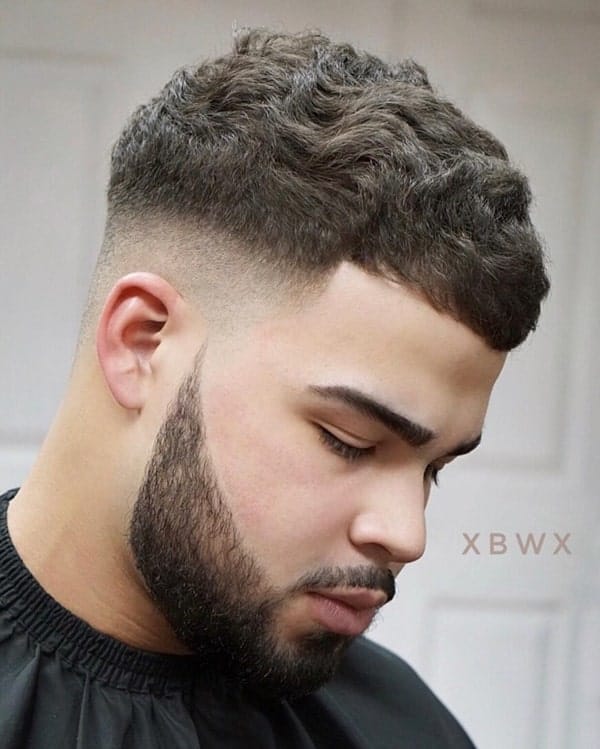 Image Source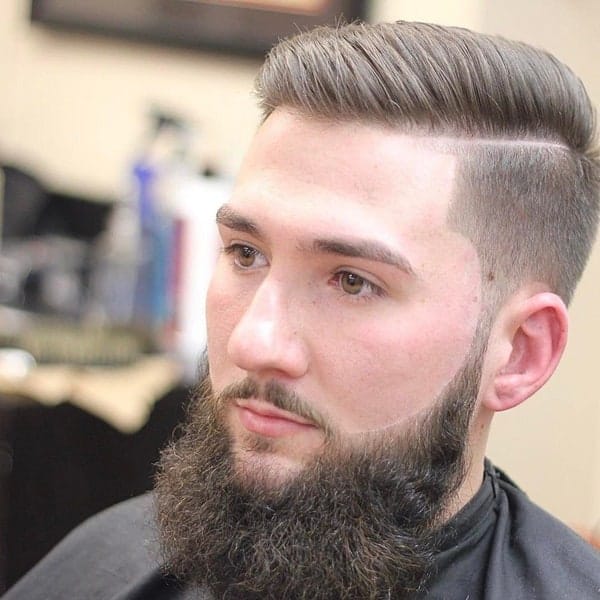 Image Source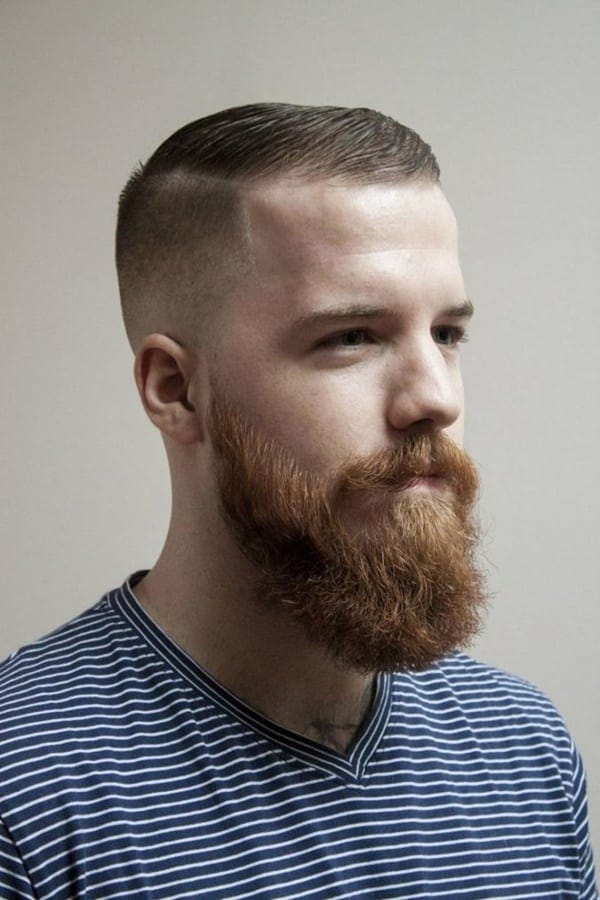 Image Source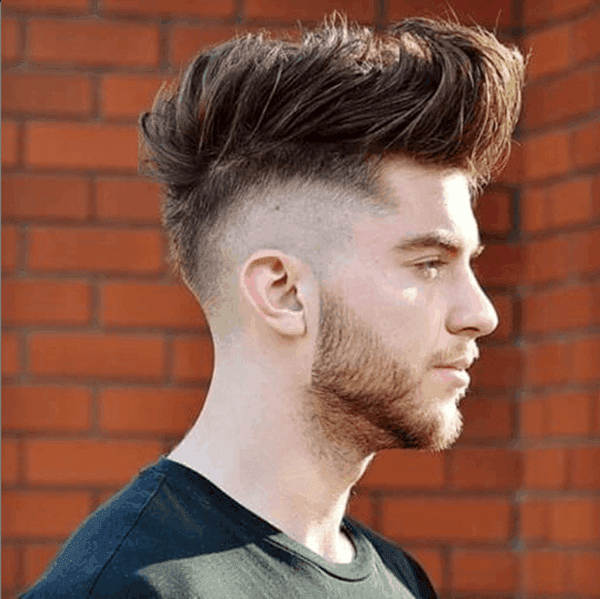 Image Source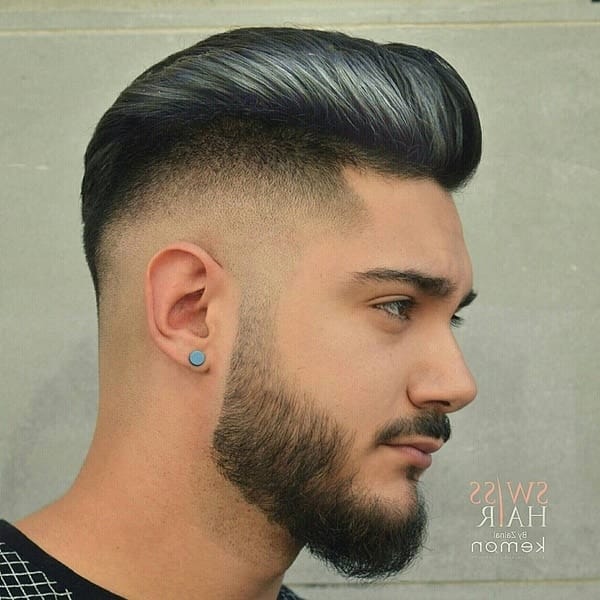 Image Source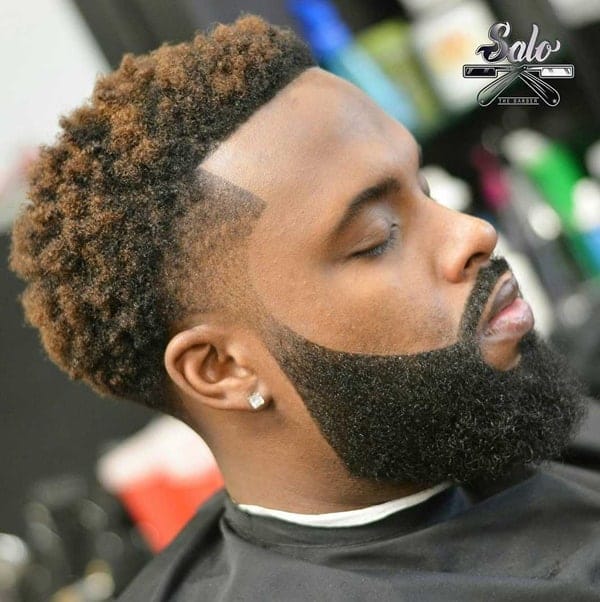 Image Source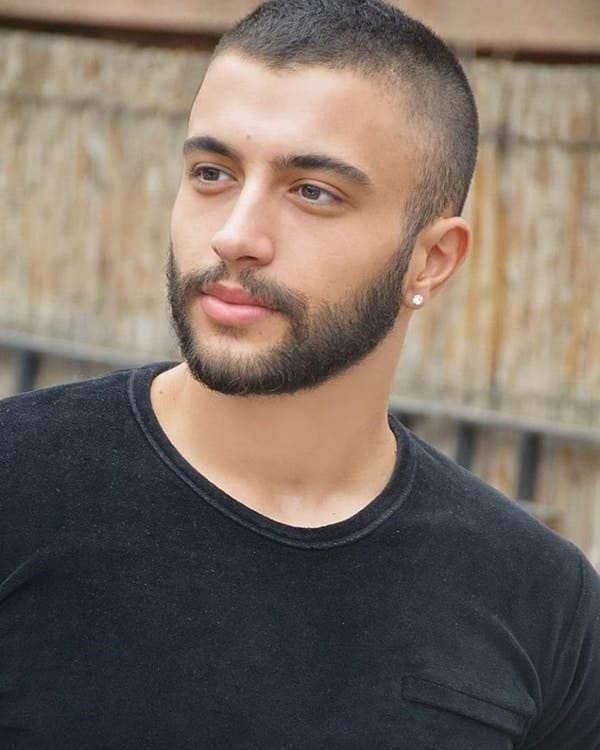 Image Source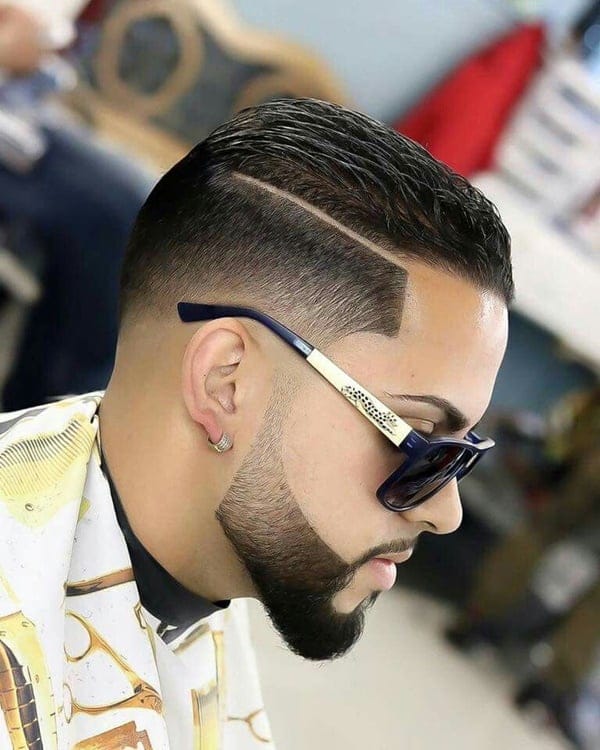 Image Source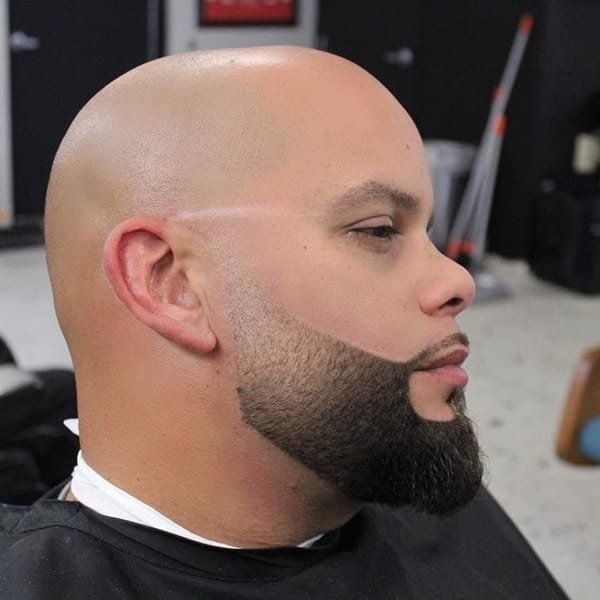 Image Source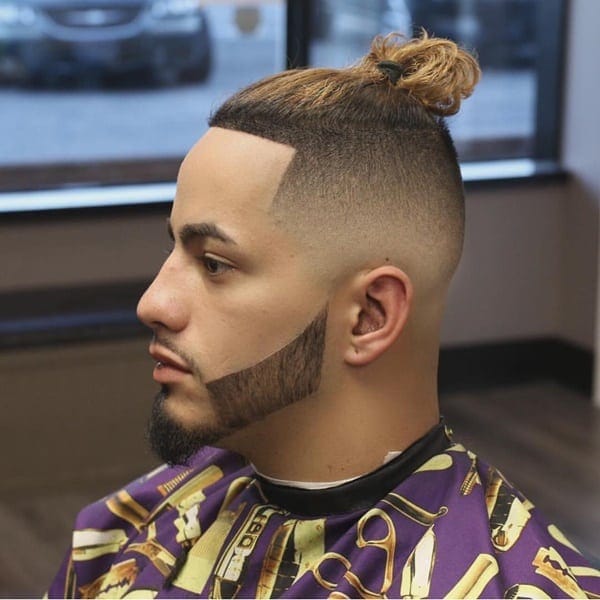 Image Source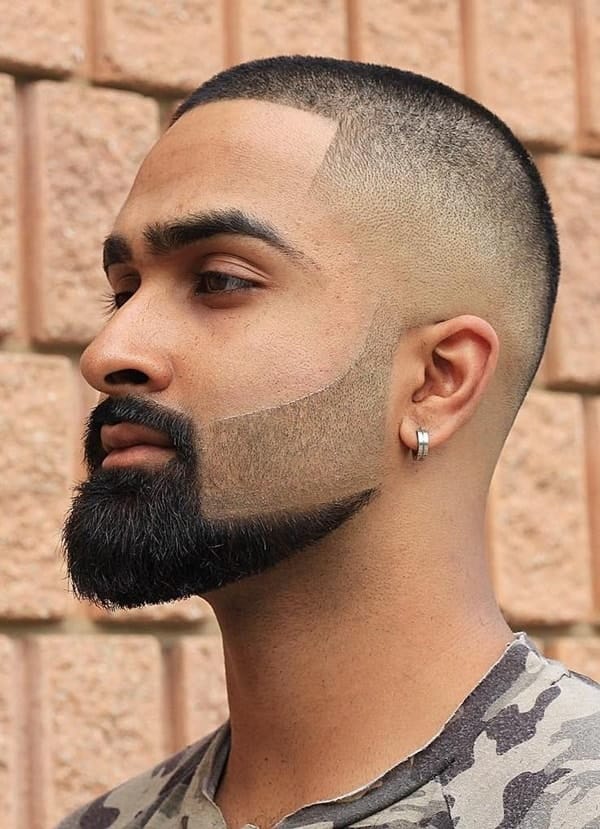 Image Source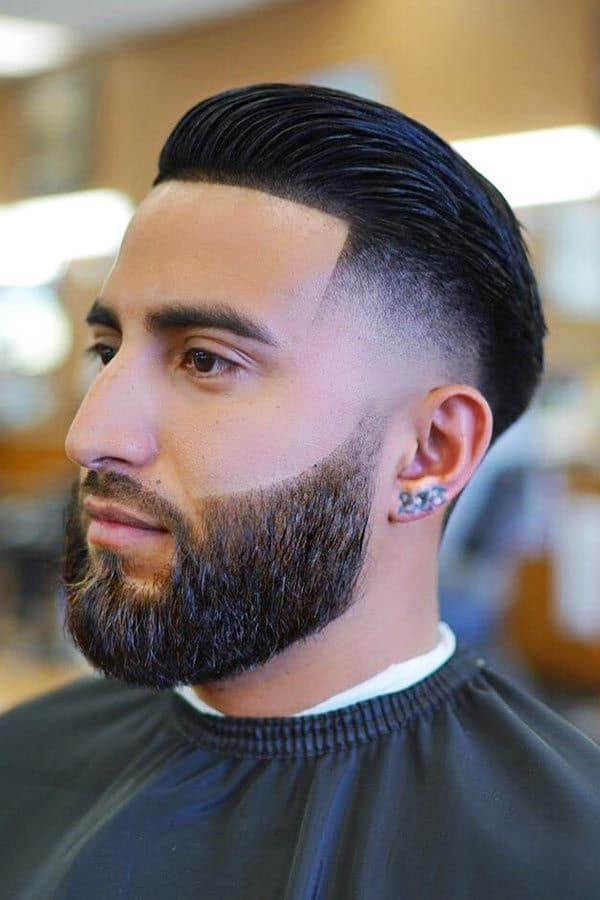 Image Source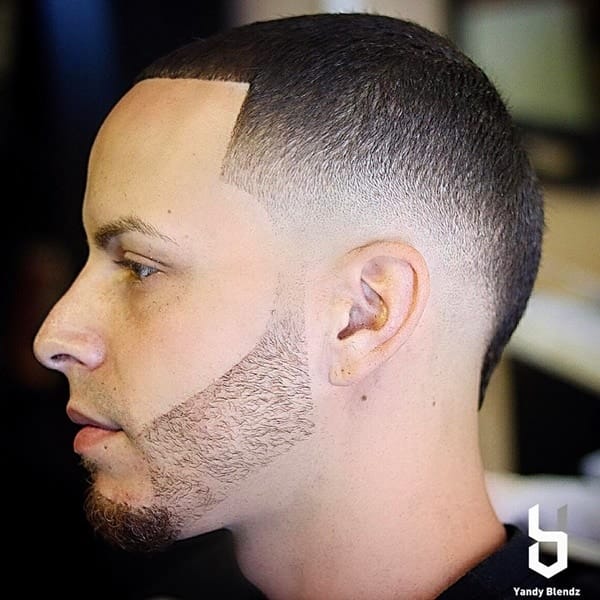 Image Source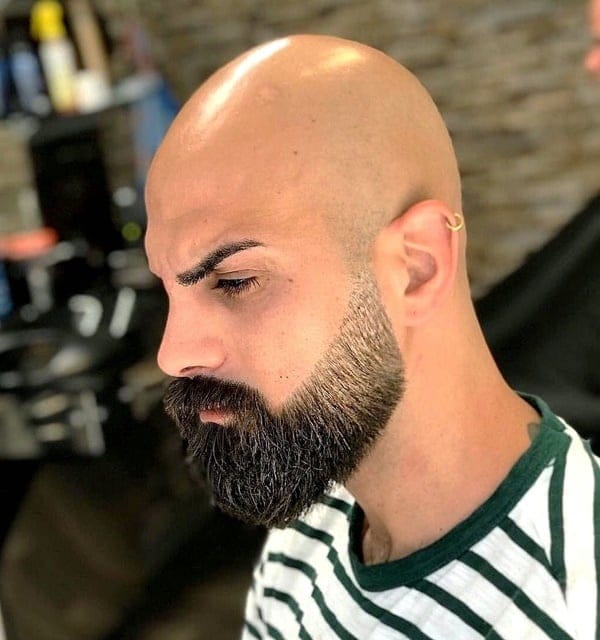 Image Source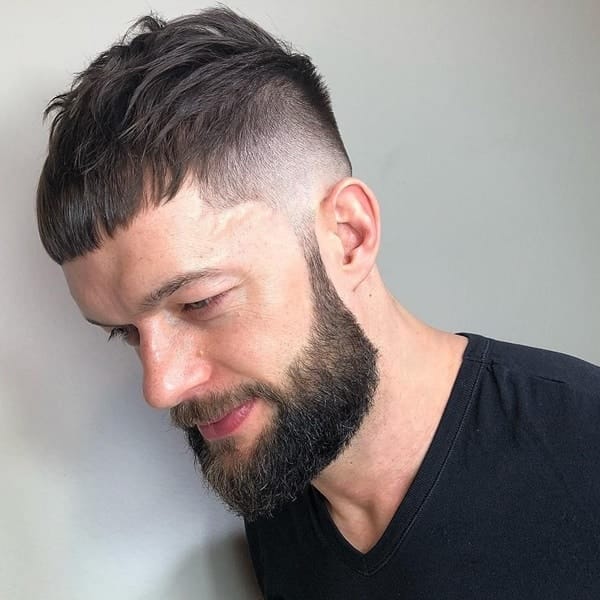 Image Source
The modern art of barbering involves this newly conceived faded beard styles. Undoubtedly, this is an important concept that involves the smooth creation of the transition between various types of hair ranging from differing lengths.
However, all you need is immense time and dedication at a hiatus level. So, before revamping your style, try a revamp of your wellness kit that would include beard oil, comb, moisturizer, and of course unadulterated love for oneself to opt any style which you think would look best on you. So, now that we are all done with the styles, get one done for you as soon as possible.