Guys always look for the best beard designs and shape which suits to their face. But given the many diverse types of beards and a range of ways to style and shape a beard, the real challenge can sometimes be selecting the right beard cuts. Luckily for you, there are many beard designs that you can try! The beard fade is one of the coolest beard styles for guys. Faded beard styles for men are very popular and in 2020 preferred by most guys. From stubble to broad, full beards, there are limitless short and long faded beard styles to get.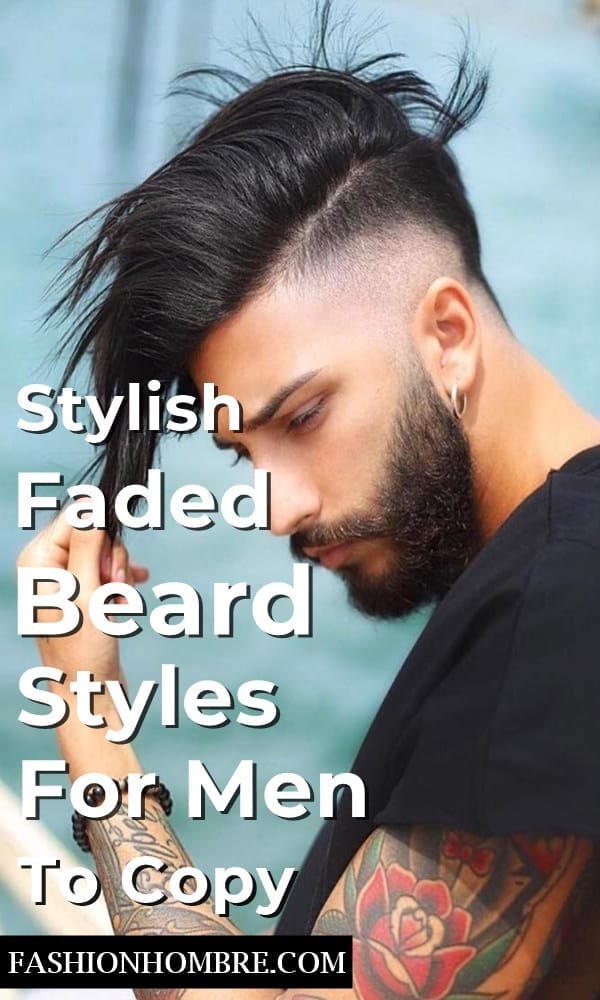 The styling and contrast of a beard shape up, particularly with a skin fade on the sides makes a trendy as well as stylish modern look. Its looks are also perfect for rugged men. There are bold looks related to the faded beard that would work for patchy beard growth and neckbeards also. Hence, if the faded beard seems like a tremendous new men's style worth trying then check out the list of various faded beard styles for men given in the post. Also, here we have some Best Beard Styles For Round Face. Have a look-
Smart Faded Beard Styles For Men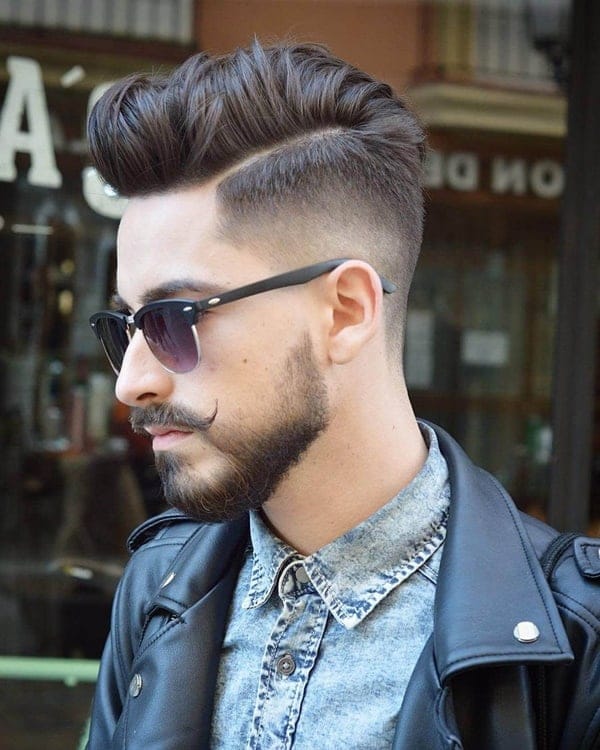 Image Source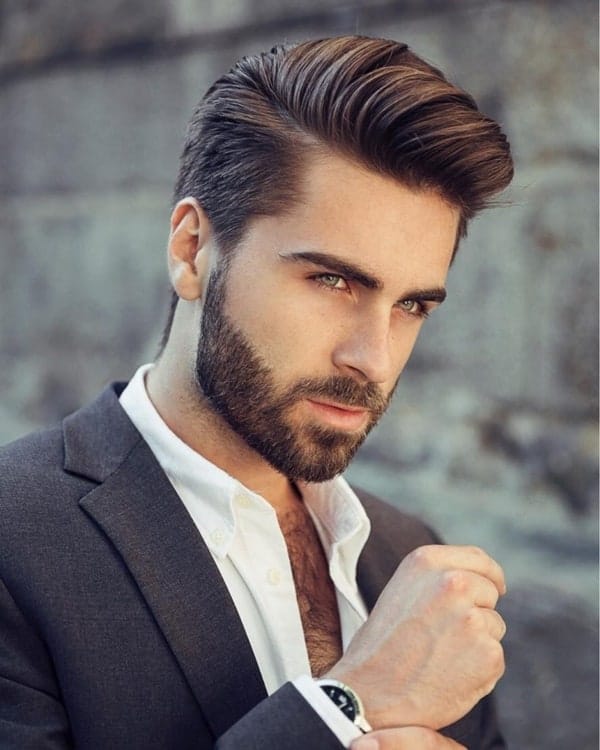 Image Source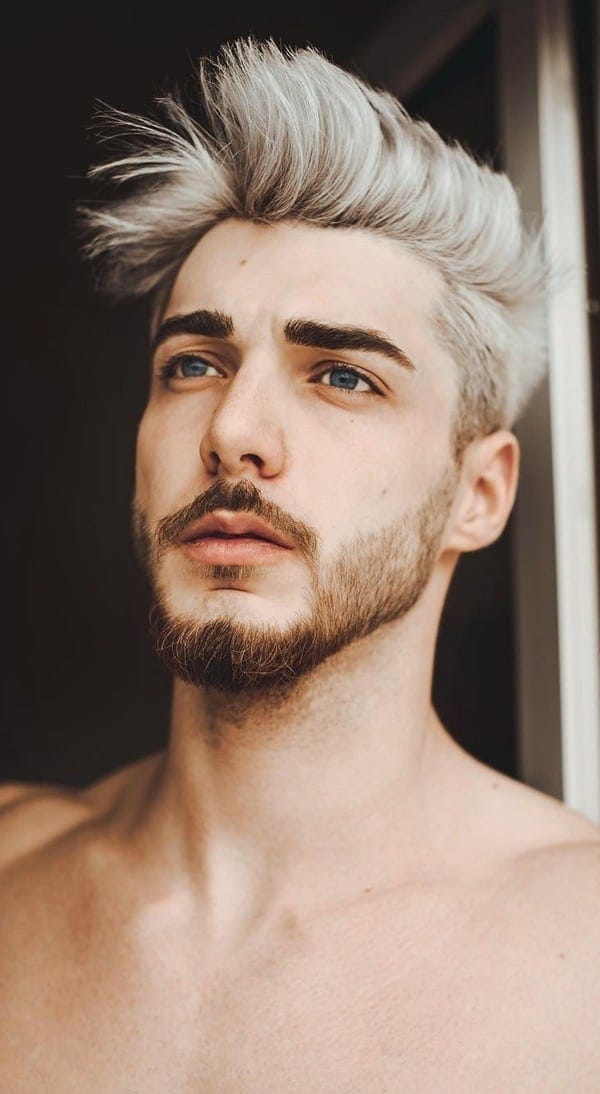 Image Source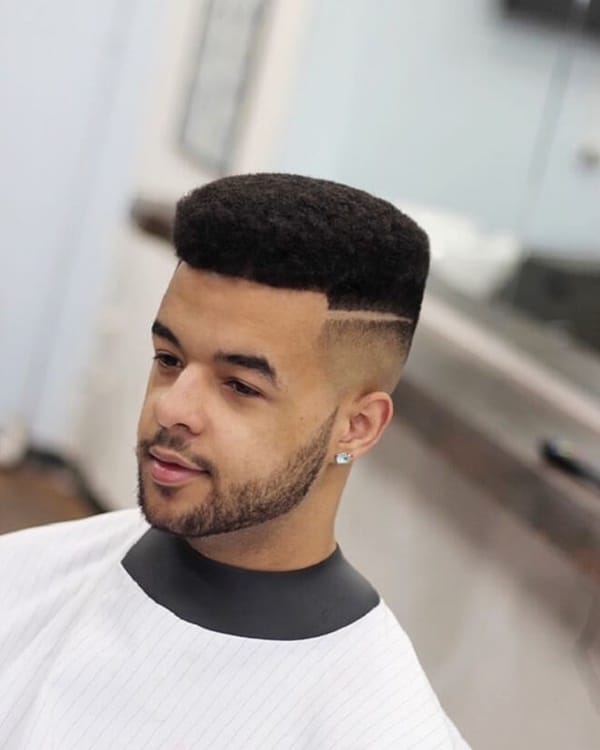 Image Source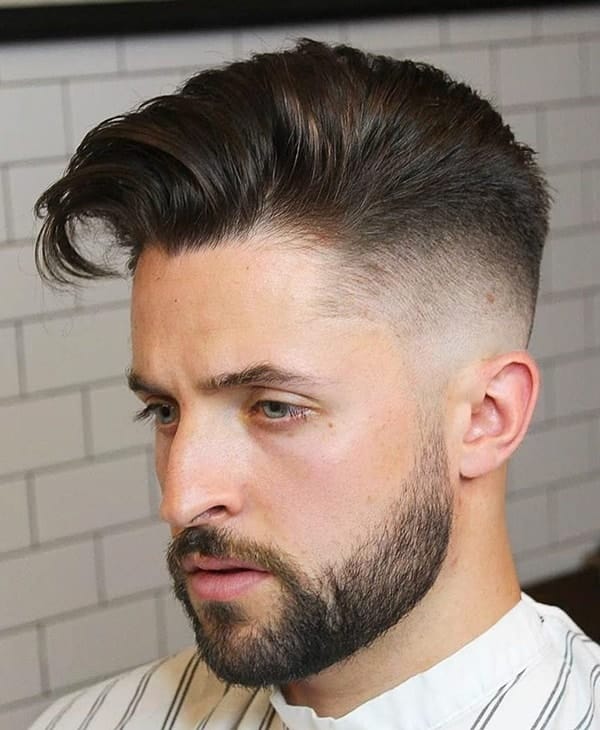 Image Source
How to Make a Faded Beard Style?
To know how to fade a beard is an important skill for some bearded man sporting short-back-and-sides. The aim is to create a flawless flow from hair, to beard, to sideburns, forgoing that clunky gap amid. This type of beard style requires facial hair to be exactly cut as well as blended. Faded beard styles are versatile in nature, so here we are giving you some details regarding how you can make a Faded Beard Style. 
Prior to finding out how to fade a beard, get the bulk of your beard in check with a brush, wash and trim.
Go to a great length of the beard as the more length you leave, the more impressive your final beard fade will look.
You should always brush your beard downwards for avoiding stray hairs. Place horizontally your finger just on top of Adam's apple and vertically trim a strip below this line. Under your jawline work outwards and repeat the same on the other side.
By lining up a tapered fade with a beard, you should create a fresh faded beard that exclusively transitions from your low or high tapered haircut to your full beard.
You must start creating your tapered beard by trimming an inch beyond the jawline with your blades set to one setting lesser than the rest of your beard. Towards the sideburns also trim an inch.
Shorten the blades again, before trimming another inch towards your sideburns.
Moreover, repeat the same procedure, moving up in one-inch increments awaiting the top of your sideburns blends flawlessly with the sides of your haircut.
Apart from this, not every barber is experienced with beards, so you should be certain to choose a professional barber who can style a faded beard in an efficient manner. 
Different Faded Beard Styles For Men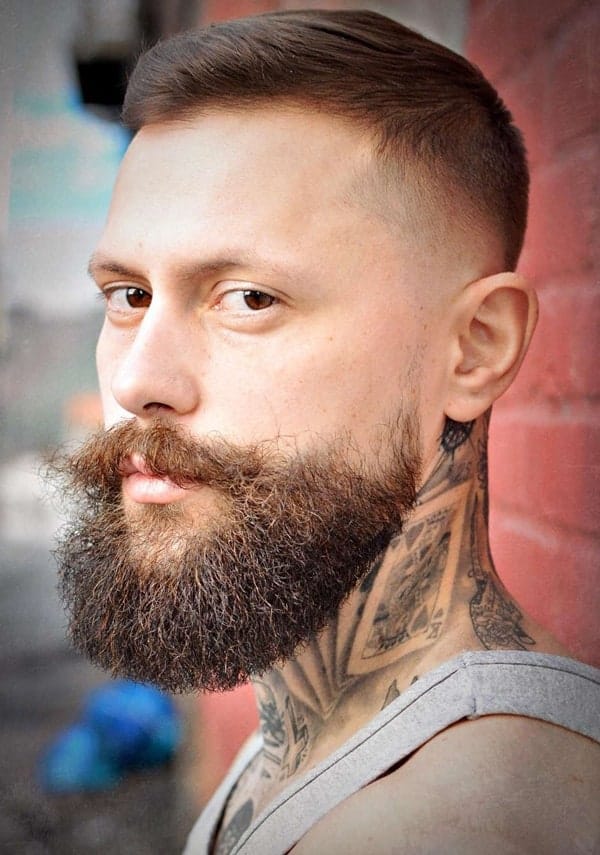 Image Source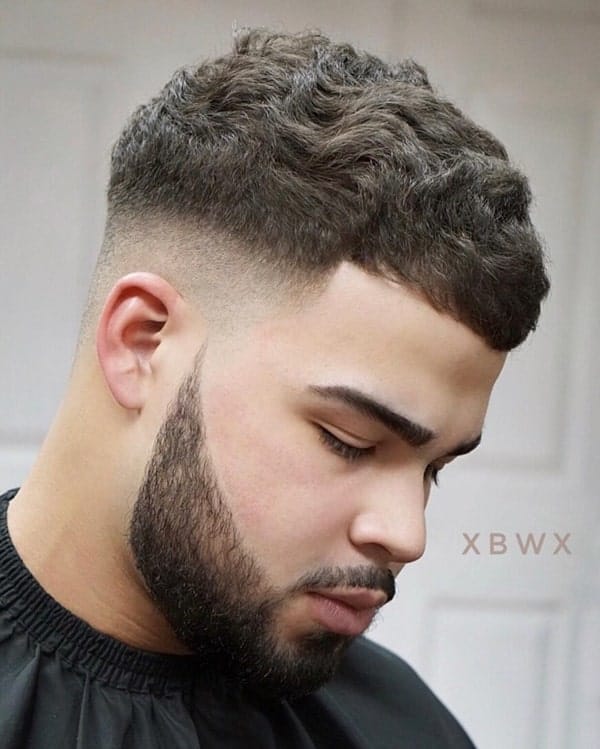 Image Source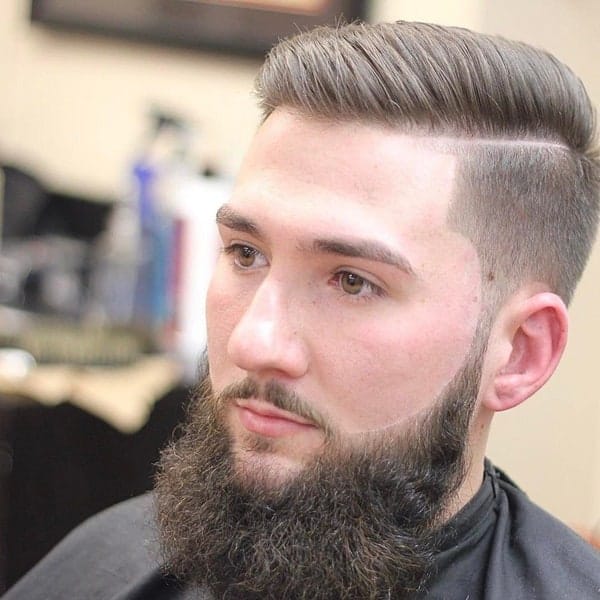 Image Source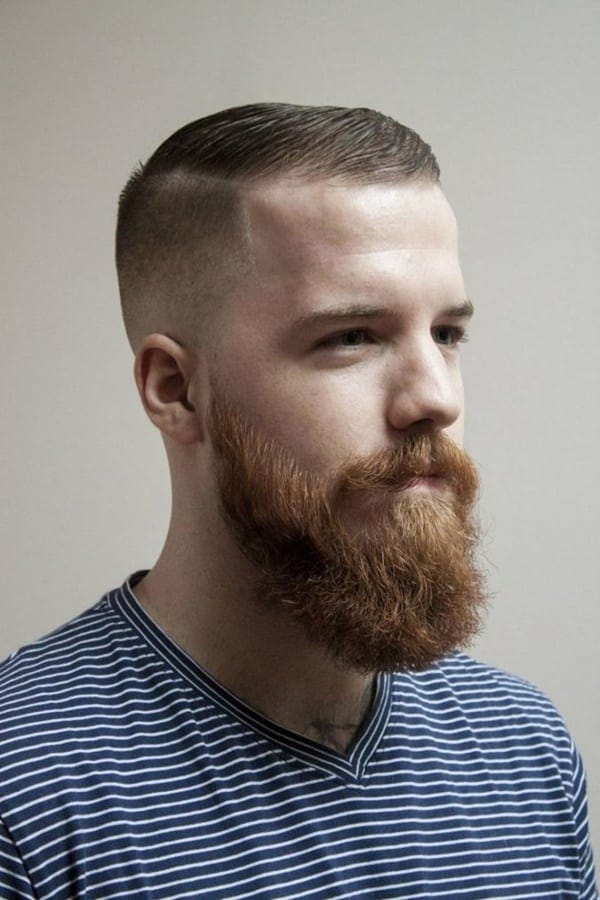 Image Source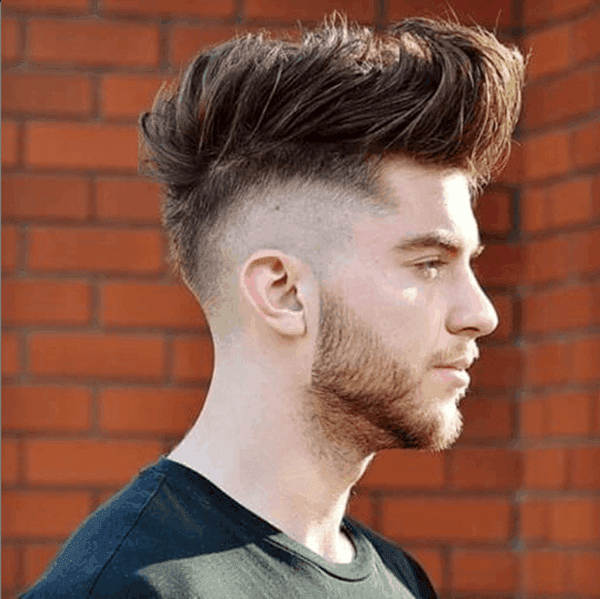 Image Source
Wide Faded Strap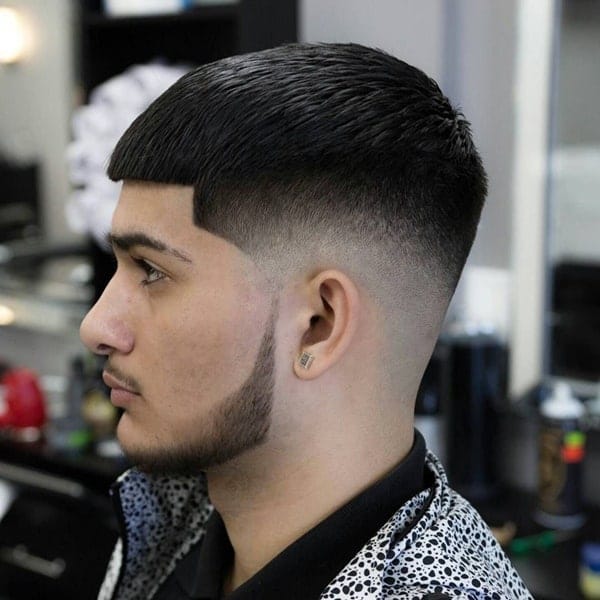 Image Source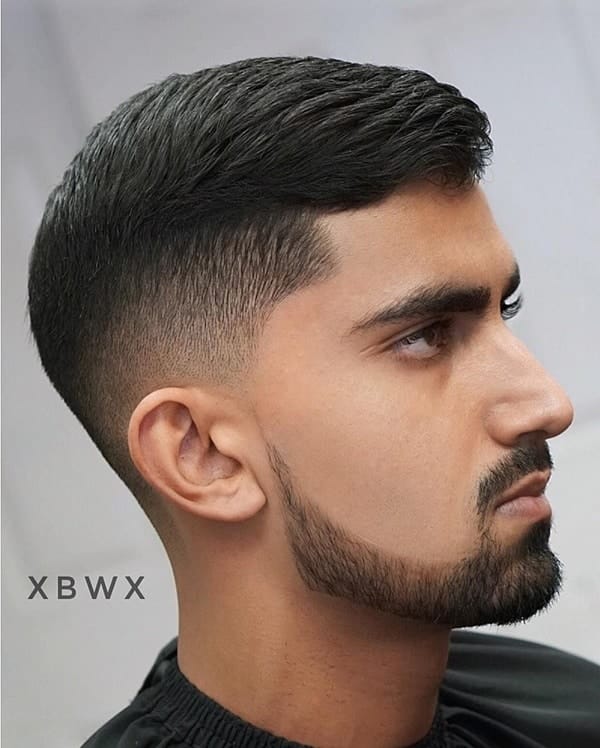 Image Source
A Wide faded strap is one of the coolest faded beard styles for men. It in this style guys will get a nice beard without actually growing one. In the starting, you will need to grow some hairs and then keeping it faded and neat on a weekly basis as per your favorite length of beard.
Mid-Length Faded Beard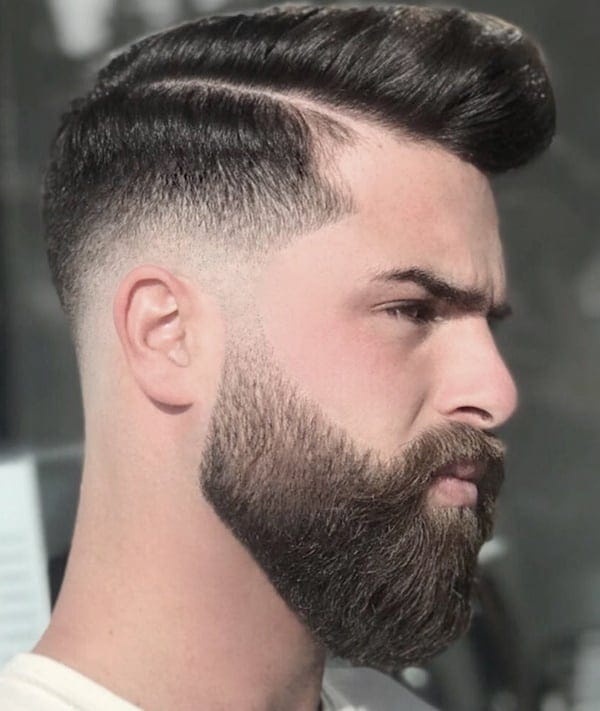 Image Source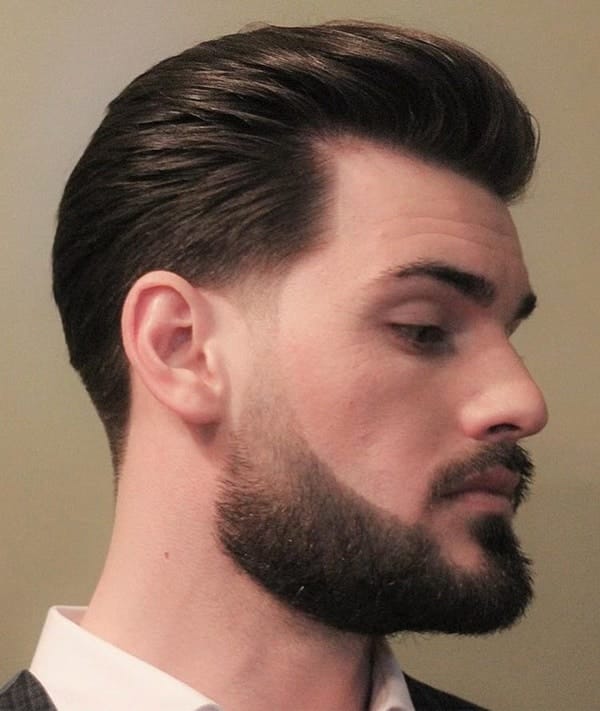 Image Source
If you don't want short length beard then you can Mid-Length Faded Beard. You will need to maintain it on a normal basis so it doesn't lose the shape. With a high and tight haircut, Mid-Length Faded Beard looks fantastic. So, get this beard style and stand out of the crowd.
Layered Fade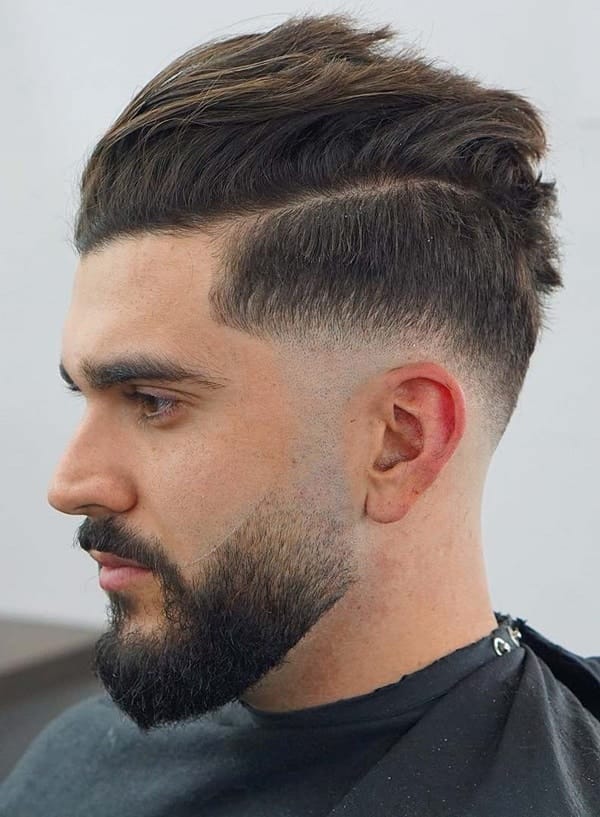 Image Source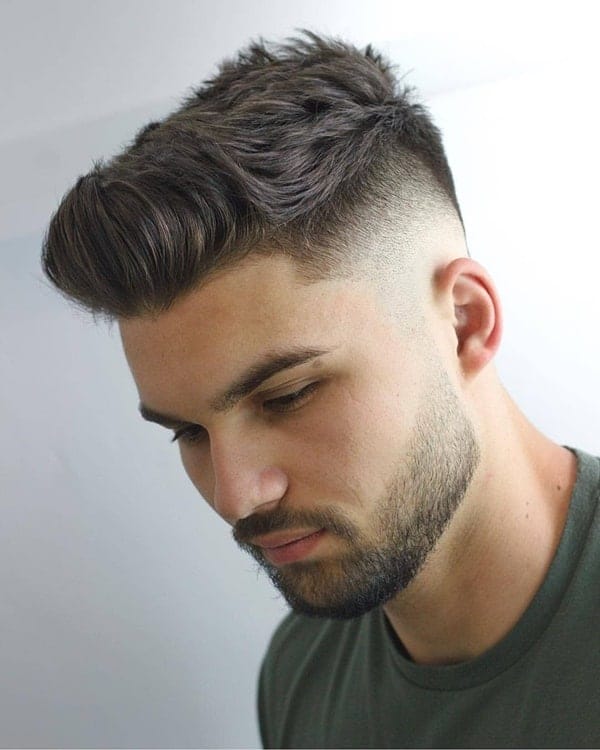 Image Source
Next in the list of faded beard styles for men is Layered fade. A layered scissors fade is a little bit difficult to achieve but no doubt it looks stunning. In this beard style, the top and bottom layers of the beard are cut shorter than the middle part. Furthermore, this way the beard is shaped and hence makes it seem fuller.
Reverse Fade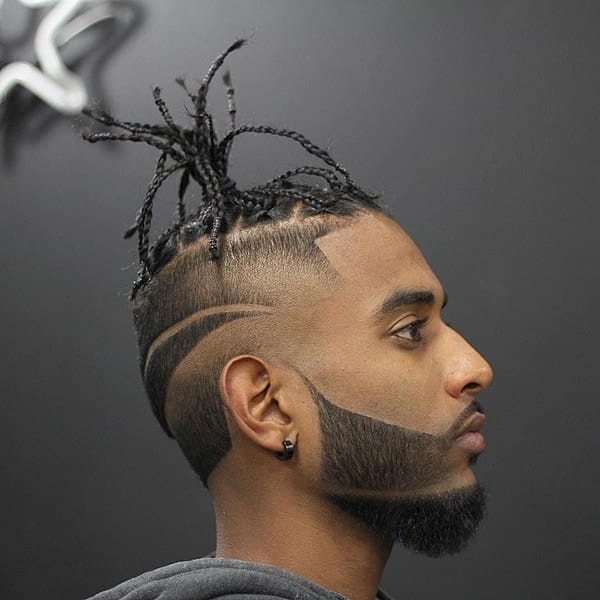 Image Source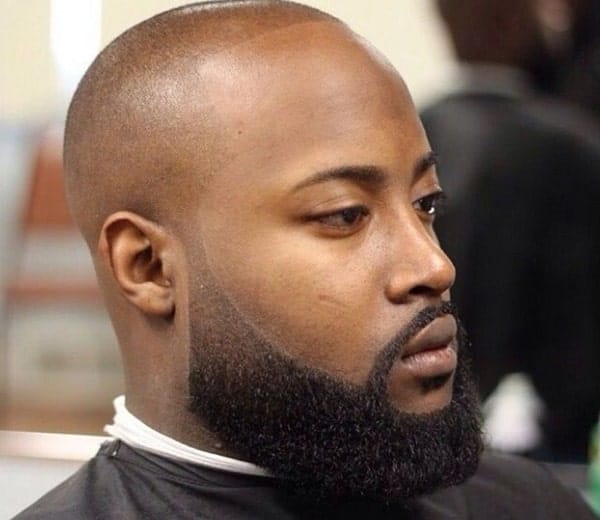 Image Source
Reverse fade is counted amongst the unique faded beard styles. This starts near the chin and ends up close to the ears. This wonderful approach cab simply makes you very smart. This thick beard is groomed to excellence with a clean line right underneath the jaw, the refined arc from the mouth. For an eye-catching appearance, you can make a decision to add a goatee as well as a mustache.
Thin Fade Beard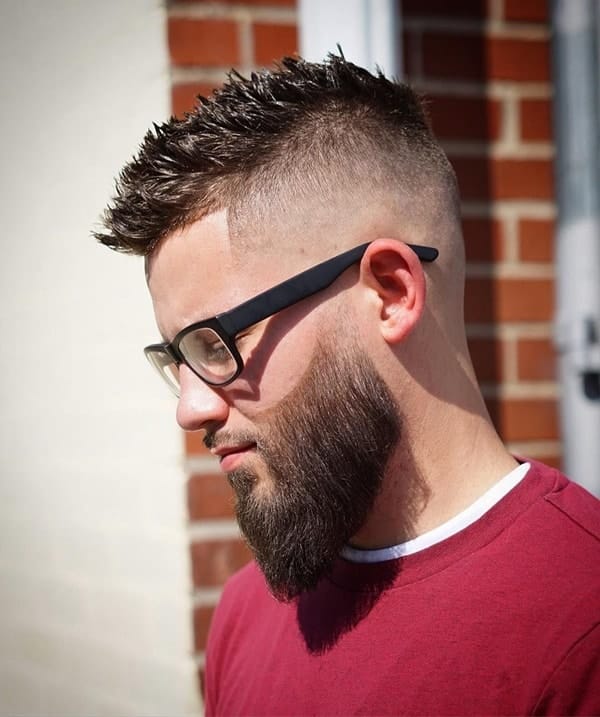 Image Source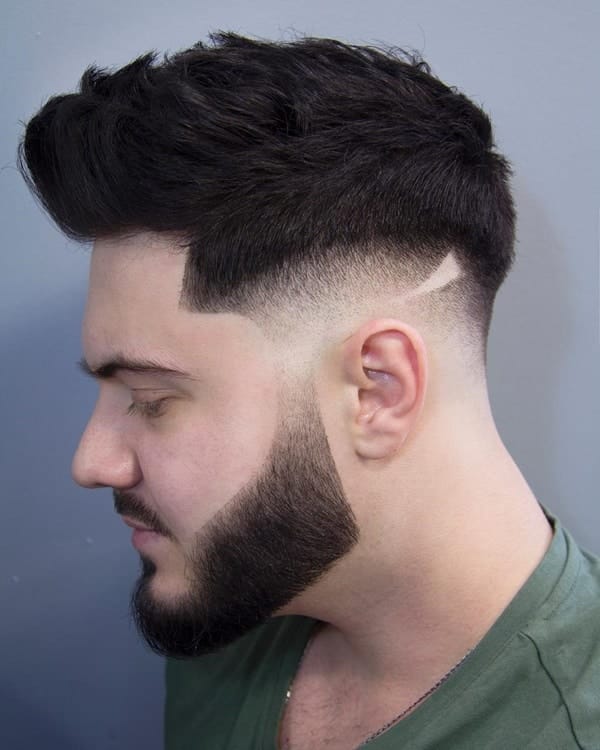 Image Source
If you don't like beard but want to keep a little bit then you must go on for a thin fade beard. It's a good style for those who have thin facial hair. You can achieve this beard style by outlining the disparity between the shag and your sideburns. Apart from this, the thick hair on top makes a fine contrast to the thin hair on the base.
Soft Transition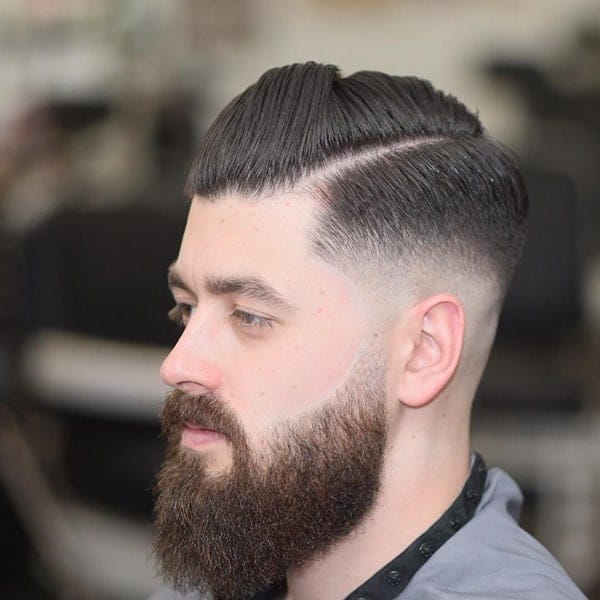 Image Source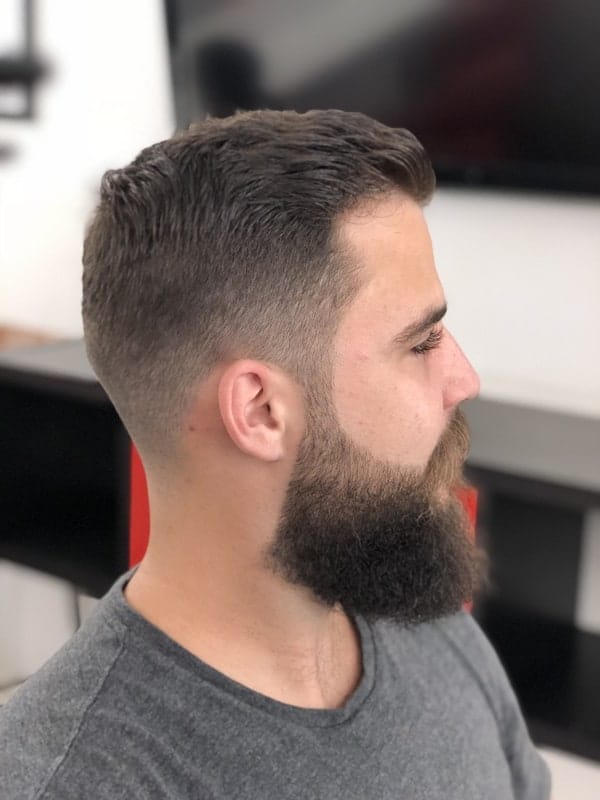 Image Source
Soft transition is a part of the short style beard which is in trend for men's fashion nowadays. To get this beard style the soft transition of a taper is faded to make on the whole impression neat as well as solid. You may even need to use a ruler for creating an ideal symmetry to help you in getting the Soft transition beard. A light fade at the sideburn makes a seamless link to facial hair.
Detachable Beard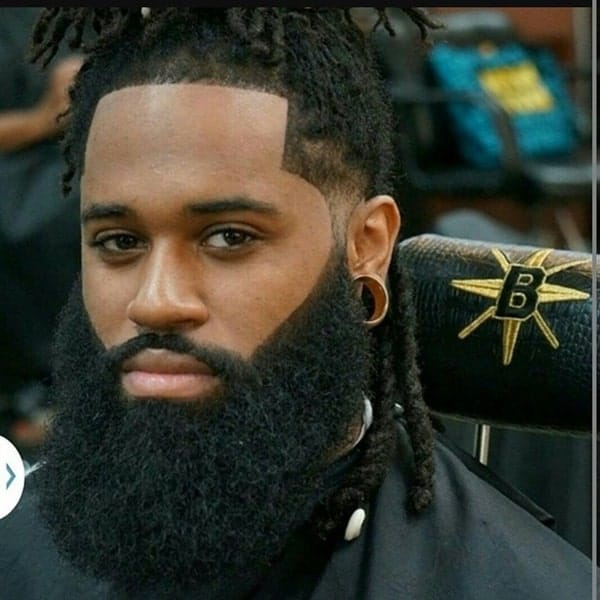 Image Source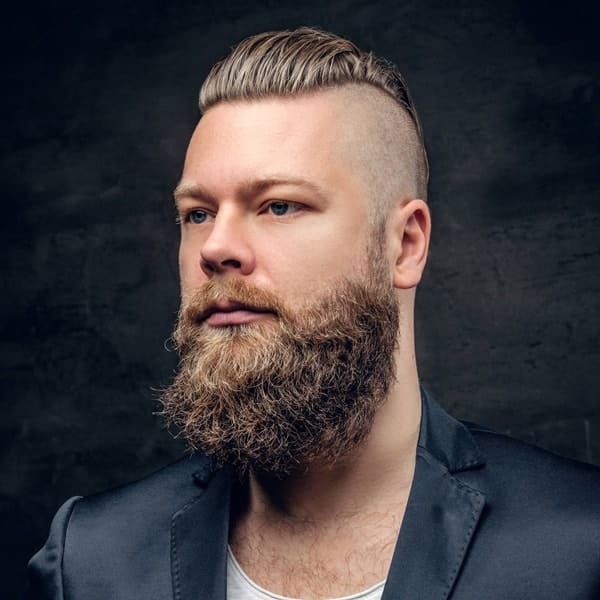 Image Source
This is a smart faded beard style for men, which looks truly fantastic. A tidy fade makes the hair on your head gradually turn into the hair on your face. A rapid fade at the sideburns echoes the neck taper and divides hair from the beard while a slanting slash overlapped the two. Though you can go for a detachable look then you can proceed with fading the beard in any method as you like.
Chin Curtain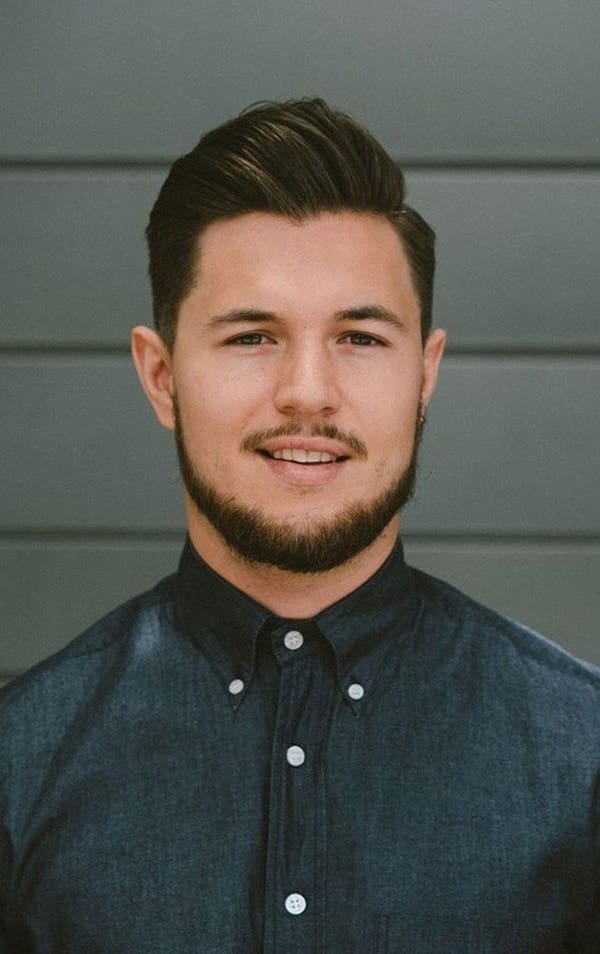 Image Source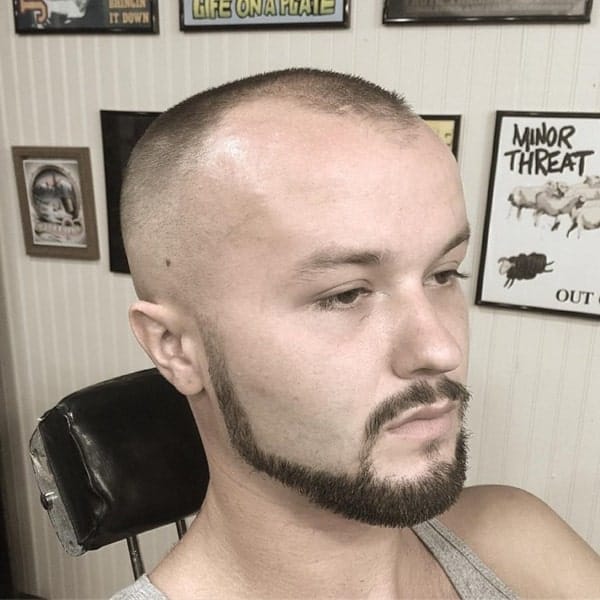 Image Source
If you have a chin curtain then a faded beard style can be very easy. All you have to worry about is the way the sideburns look. Whatsoever goes down the chin is simple to style any way you are fond of. The bottom must be trimmed not to come out too long. Moreover, for this beard style keep the hairs minimum to have a perfect look.
Patchy Fading Beard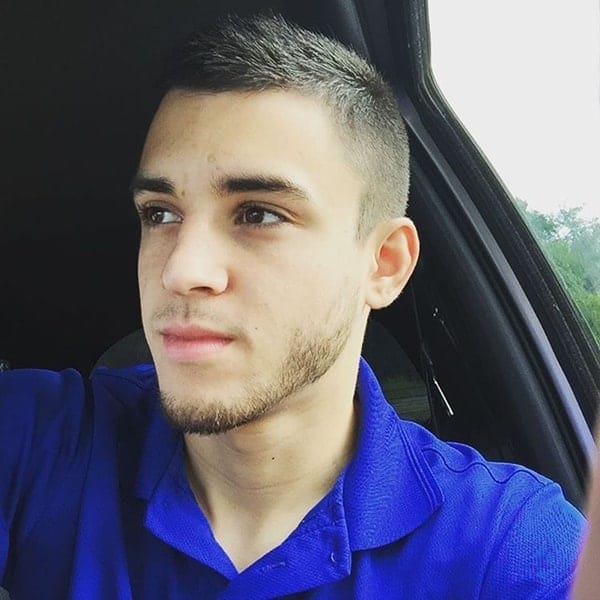 Image Source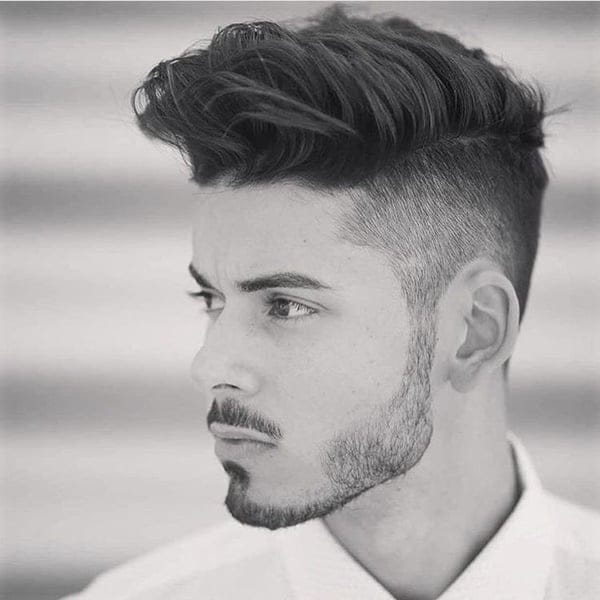 Image Source
Sometimes a patchy fading beard seems to be like a little messy but it's not so easy to achieve it. In place of working with trimmers and clippers, you require to create a partial scissors fade. This is an awesome way to make a new faded beard style. So, if you are looking for some unique and cool faded beard styles for men then you must go for this Patchy fading beard. Here we present some Cool Summer Haircuts And Hairstyles For Men. Have a look-
Long Beard Styles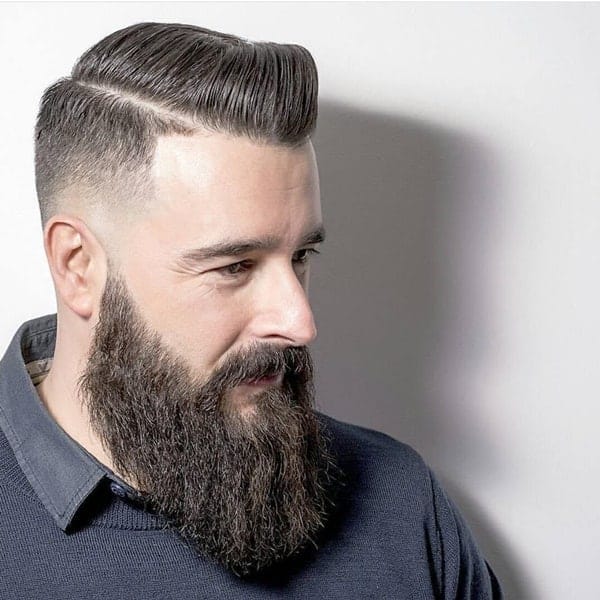 Image Source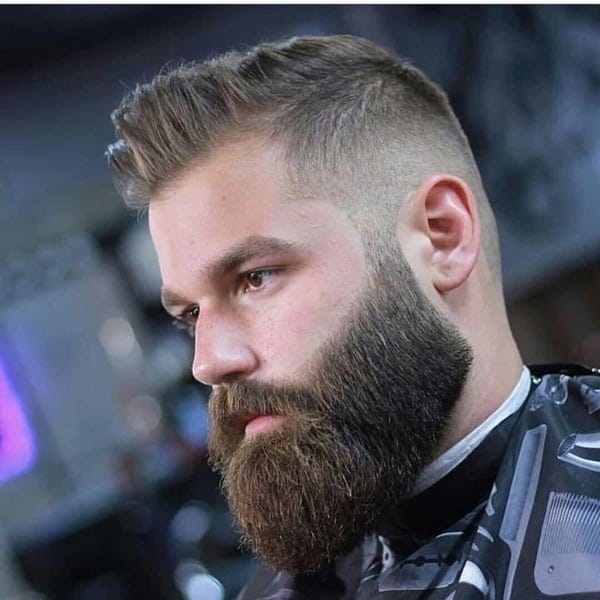 Image Source
Day by day-long beard is also becoming popular with new trends. Just similar to hairstyles, the best beard styles work with your hair growth patterns as well as face shape. With this type of faded beard style, you require more maintenance. After trimming the beard little, you can make the edges perfect as per the beard style you want. This style draws extra focus to facial hair so it is a chance to get an exclusive groomed style. Hence, with an average length and to longer facial hairstyles, the long beard style will go superb.
Contrast Fade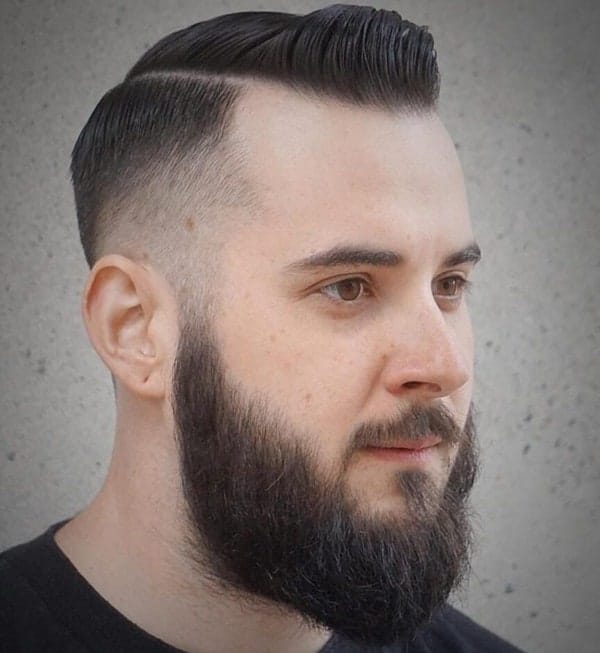 Image Source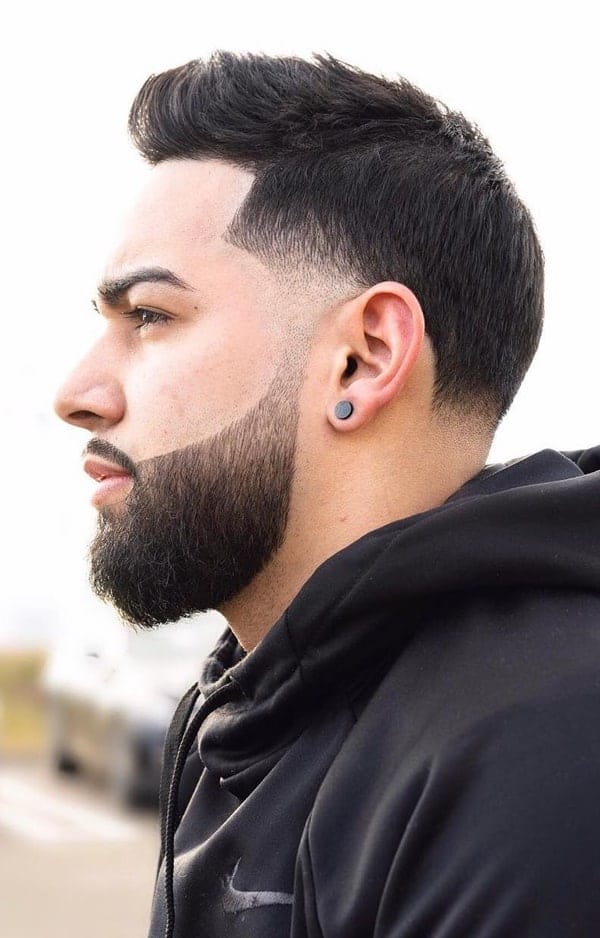 Image Source
Contrast fade beard style is very easy to achieve if you have a full beard. You have to work with just one small area of your sideburns for creating a definite neatness that can even down the entire wild beard appearance. Also, keeping the same length hair on top of your head and the hair on your chin is a stylish way for creating a wonderful appearance. Also, take a look at these Fresh Patchy Beard Styles For Men. Check out-
A Wide Faded Beard Style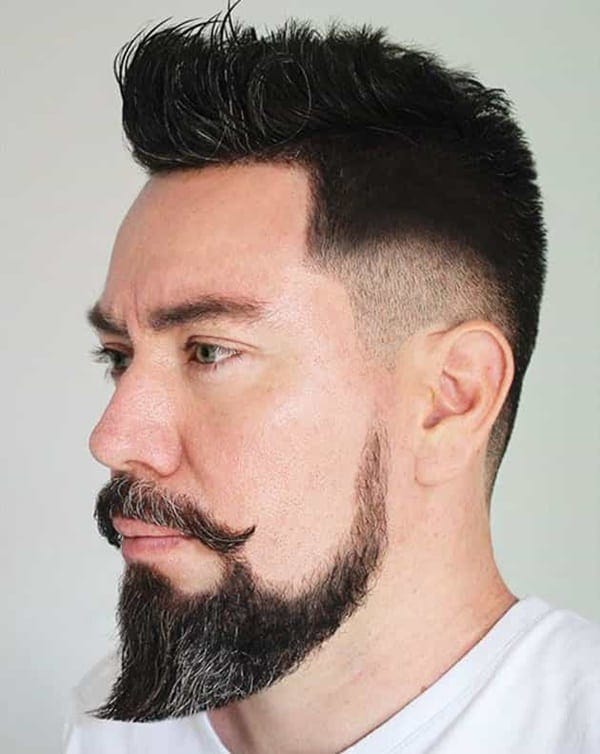 Image Source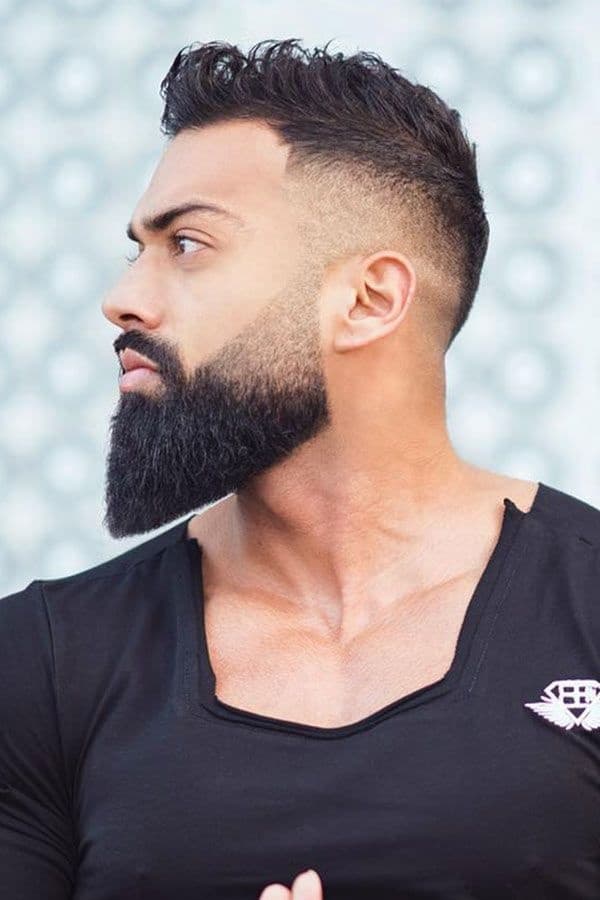 Image Source
Last in the list of faded beard styles is a wide faded. For a great way to make an impression, you have to make the hair on the cheeks wider than the thick patch on your chin. Therefore, with this type of beard style, it seems that you have two styles. One is a faded beard style whereas another one is a unique goatee beard style.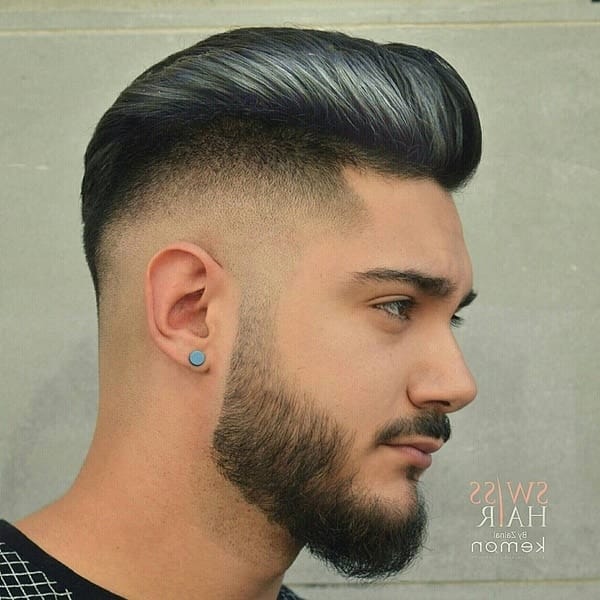 Image Source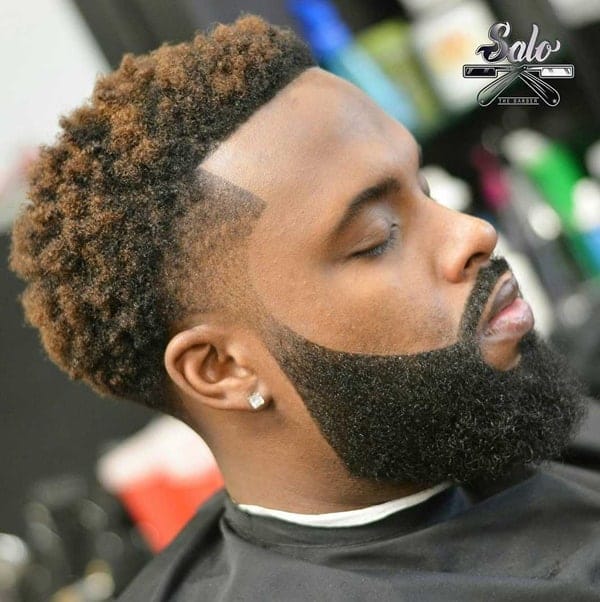 Image Source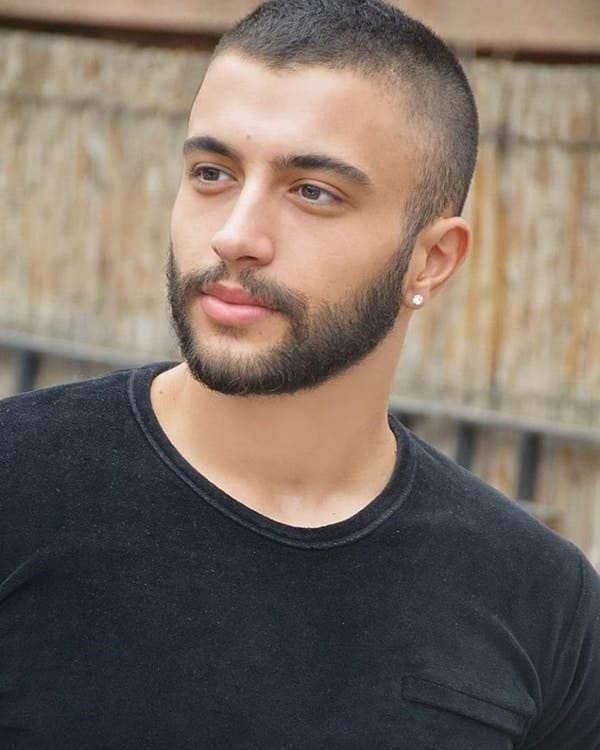 Image Source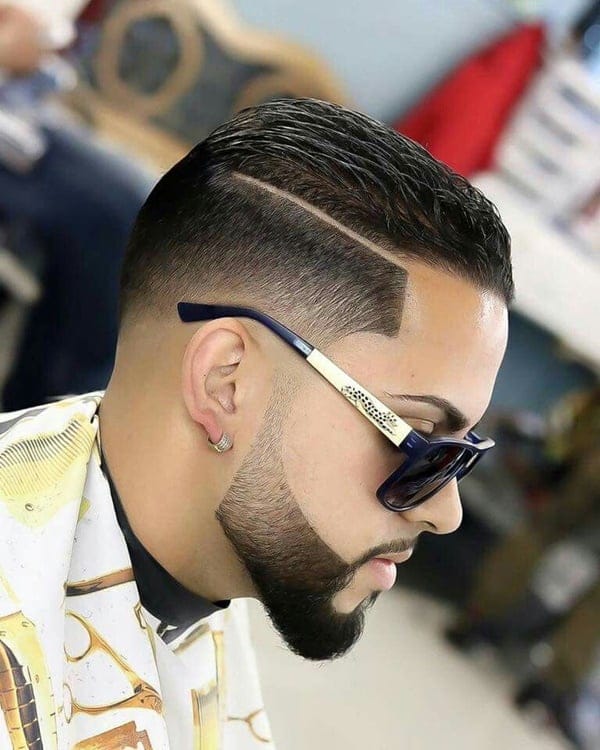 Image Source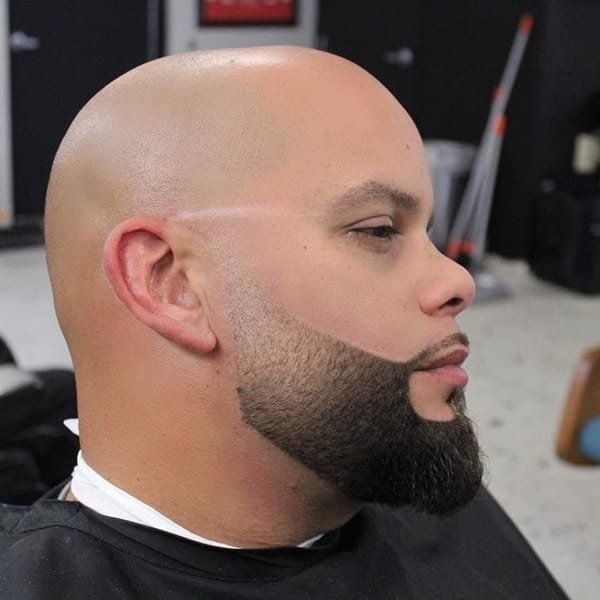 Image Source
For modern men, beards are back with a stylish tradition with different styles. Same as hairstyle, beard style have equal importance. In recent years, the fashion of keeping beard has been in a tradition now and most young guys are going for this. So, now the beard is no more sign of uncivilized people, it has become a high standard for men.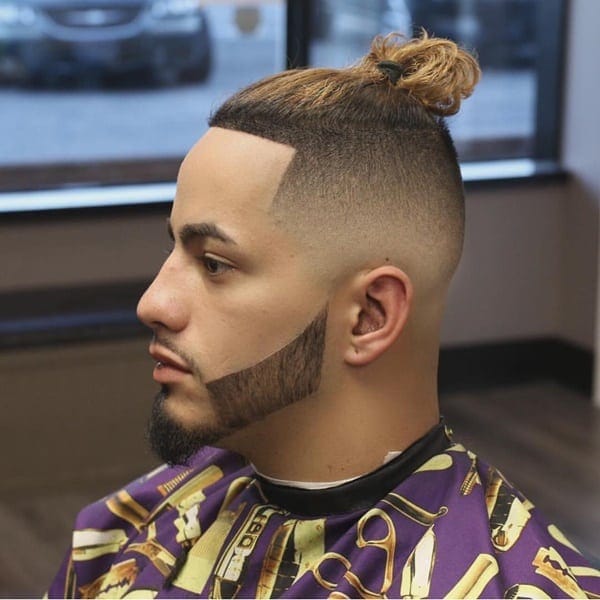 Image Source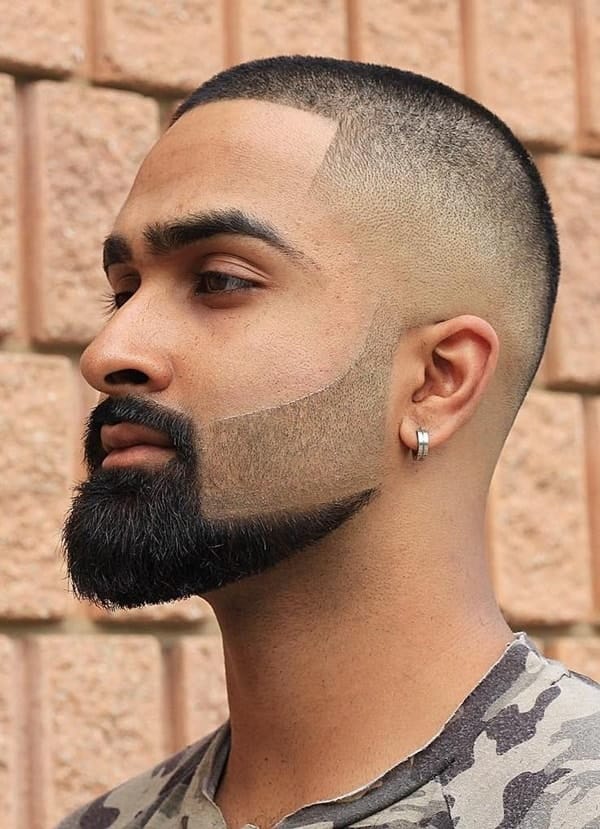 Image Source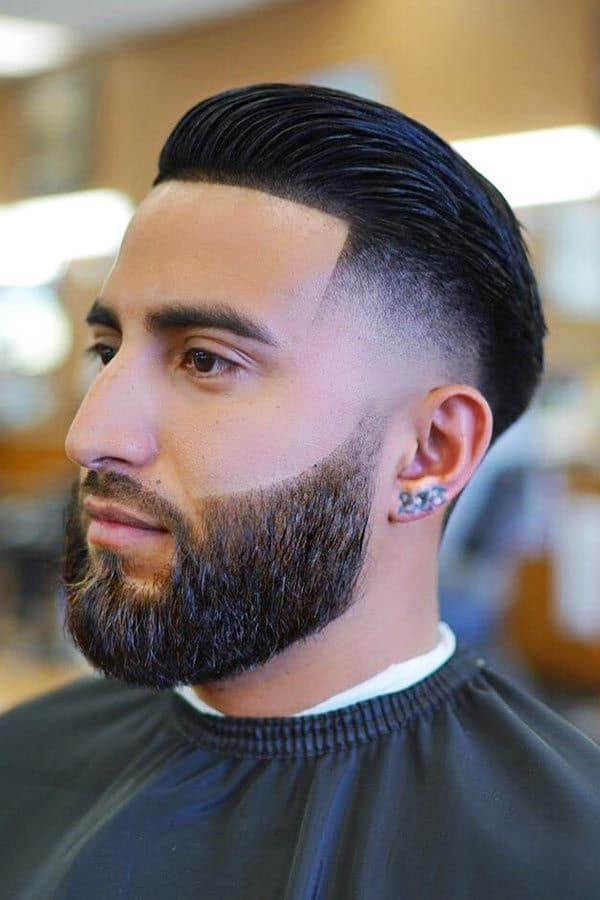 Image Source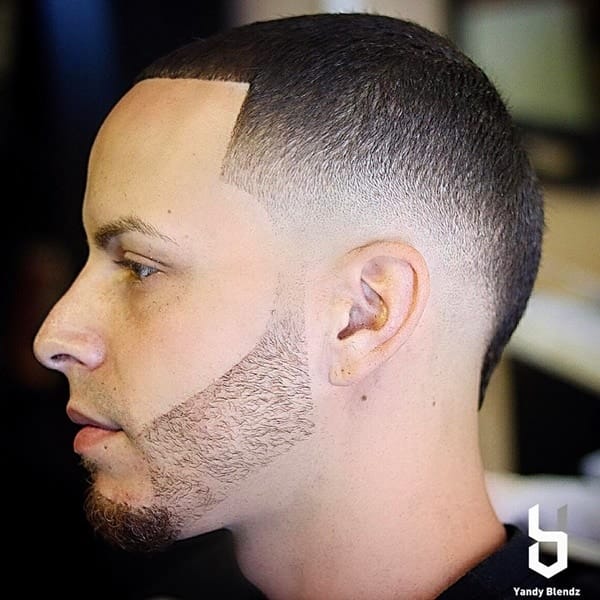 Image Source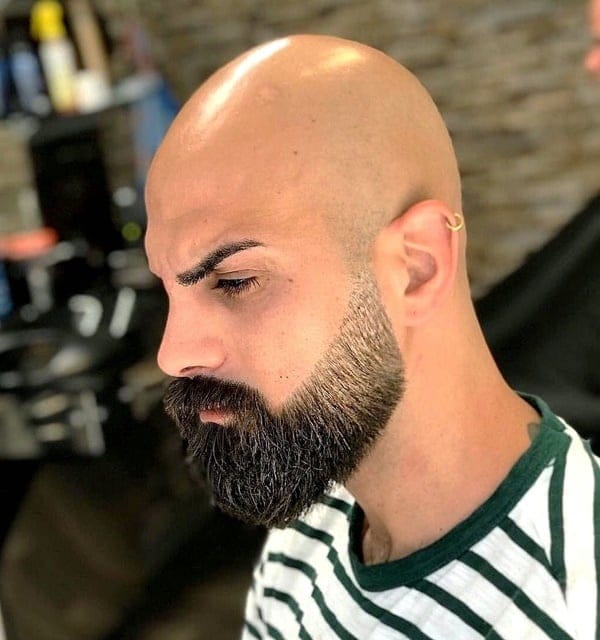 Image Source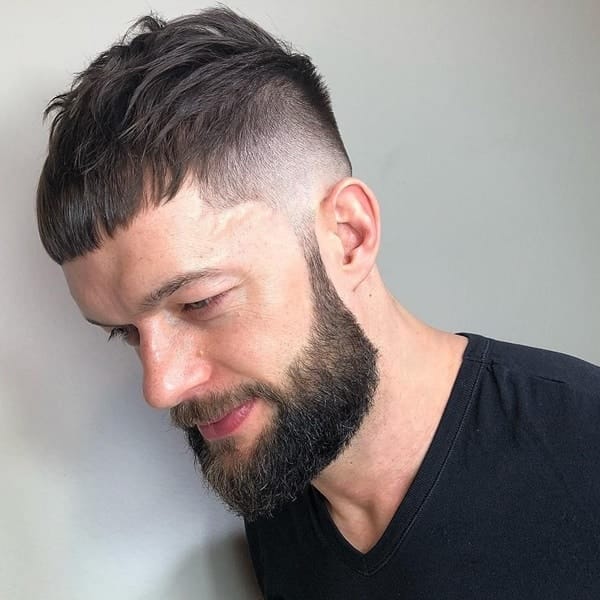 Image Source
Men with beards should use a blend of washing as well as beard oils to make sure that facial hair is conditioned, soft and manageable too. Hence, if you are looking to try out with new beard grooming styles then you must go for a faded beard style. We hope that you will surely like different faded beard styles for men mentioned in the post and will get inspired. Let us know about your favorite style by commenting on us in the comment box below. Here are some Amazing Beard Styles With Long Hair For Men. Check out-