I don't know how many of you would agree to this, but beards in a man enhance the rugged manliness which might appear blur in any other trait. Of course, they are the demarcation factor between men from women, acts as the best way to conceal emotions, protects the skin from the outer elements, and invokes warmth. Beards look best on a chiseled face, which is a false notion. If delved deep there are quite a few beard styles for round face. By round faces, we define the ones which showcase almost a negligible jawline and a feeble chin. The best way to deal with this is by keeping the sideburns clean and tidy, while the chin hair looks a bit unkempt.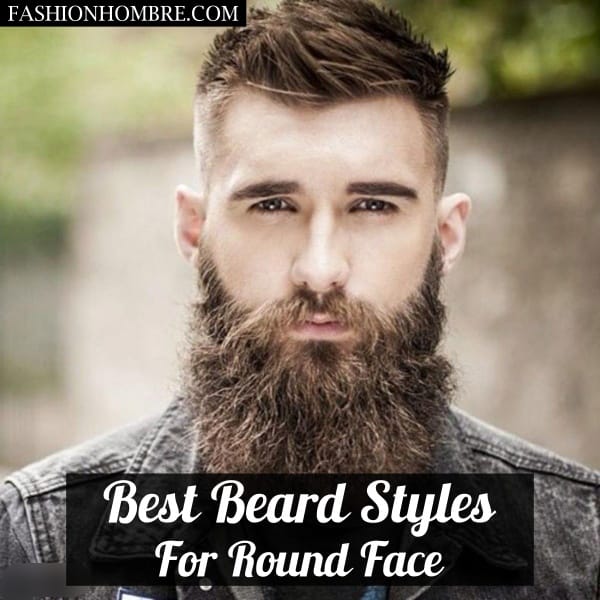 The crucial part is opting for the beard that suits right. Just for a friendly reminder, the form factor of the beard should be in a way that it works at length with your jaw so that it would lead to a nicely evolved oval shape. For the ones with a square or rounded jaw, you have the option to grow your beard long till it reaches the bottom that would make the face look a bit enlarged. Maintenance of the beard is the second crucial point while you have decided of working on your beard sincerely. Gel, beard oil, shampooing, and getting it combed are the essentials you need to adopt for achieving the full-grown and voluminous beard you desire.
So, while hunting deep for beard styles for round face have a look at the section below and get introduced to your beard first in a better way. Have a look at the tips of maintenance:
How To Pick The Best Beard Style For A Round Face?
While seeking beard styles for men with a round face, the situation becomes a little tricky as normally people tend to link the round face with excess in body weight. A round face is a feature that appears irrespective of the actual body weight. So, while picking up the beard styles, opt for the style which is elongated towards the chin while promoting shorter sides on the cheeks.
Try to trim the hair on the sides as closely as possible while leaving it a bit longer along the jawbone, and the longest towards the chin. Coming back to the sideburns, they should conclude in a tip and place themselves in a curve right below the ear lobe. You also need to match your hair so look for a style that promises a voluminous look, as short hair would only add to the circular features of the face.
Cool Beard Styles For Men With Round Face
Now that we all know how to achieve the perfect facial hair patch for a round face, time to check out the beard styles that suit round faces the best.
Ducktail Beard Styles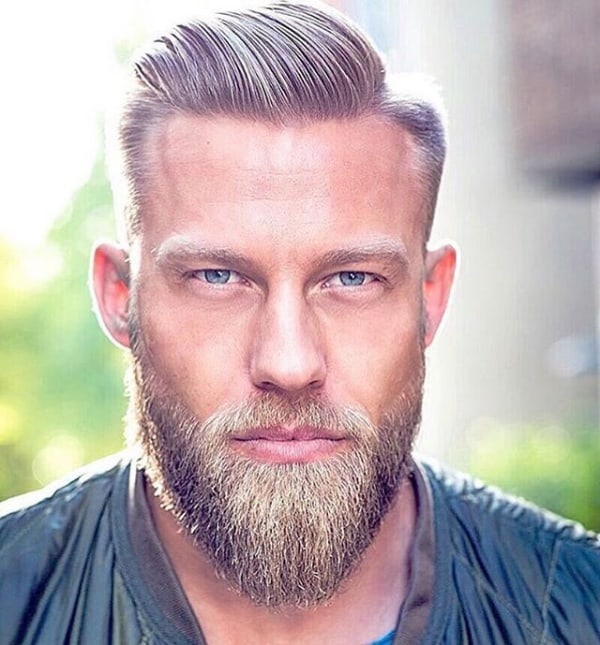 Image Source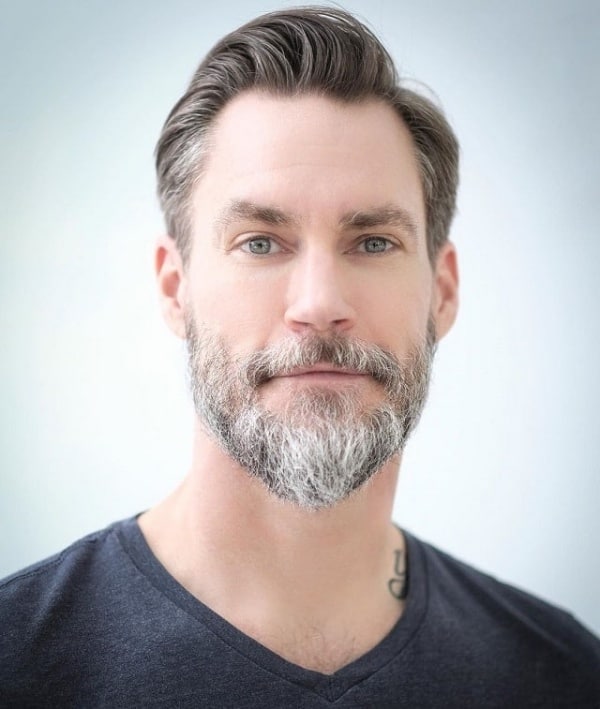 Image Source
The name is present in the scenario for quite a long time while discussing the beard styles for fat faces. You can opt for a ducktail style beard when it is fully grown, and planning for shaping it. You just need to trim the hairs placed on the upper portion of your chin from top to bottom while shaping each side on the direction of a center point found under the chin. Normally, every month a beard grows around 1/2 inch. A ducktail shaped beard might be grown long or short. However, a good length is supposed to be 2- 4 inches, which would take almost 4 months or more to grow nicely.
Related: Best Beard Styles For Fat Guys
Balbo Beard Styles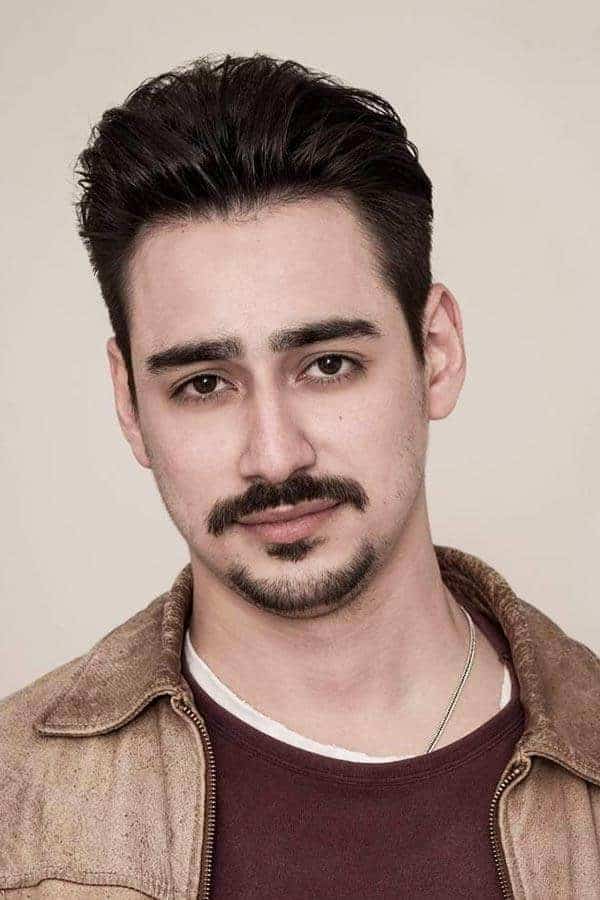 Image Source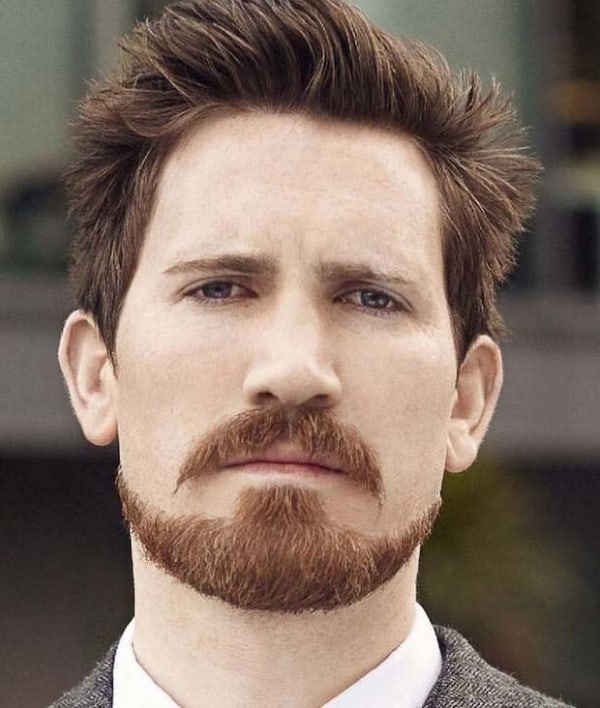 Image Source
Balbo beard styles are easily distinguishable ones due to their styling features. They are the ones minus sideburns while adding a floating and perfectly trimmed mustache. The beard separated from the mustache enhances its versatility, thus is receptive of as many as variations tried and tested. Works best on the round face with a feeble chin where the beard adds to the fullness. No matter you flaunt a long beard, patchy beard, or perfectly neatly trimmed beard, there is always a Balbo for you.
Hipster Beard Styles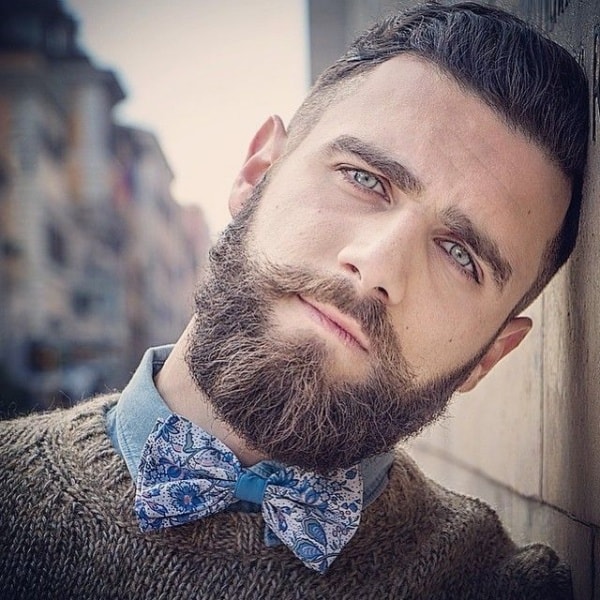 Image Source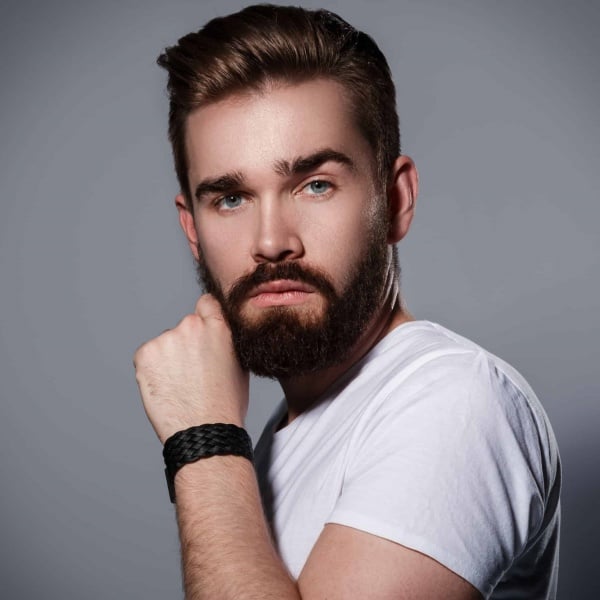 Image Source
The trending word while searching for the beard styles for round face. The newest name in style and is cool enough for here to stay. This style generally complements the full long beard and is often coupled with a clean and tidy pompadour haircut. Trust me, this style has the capacity of turning the cosmopolitan guy into a slogger. So, play safe.
Bald Head With Full Beard Style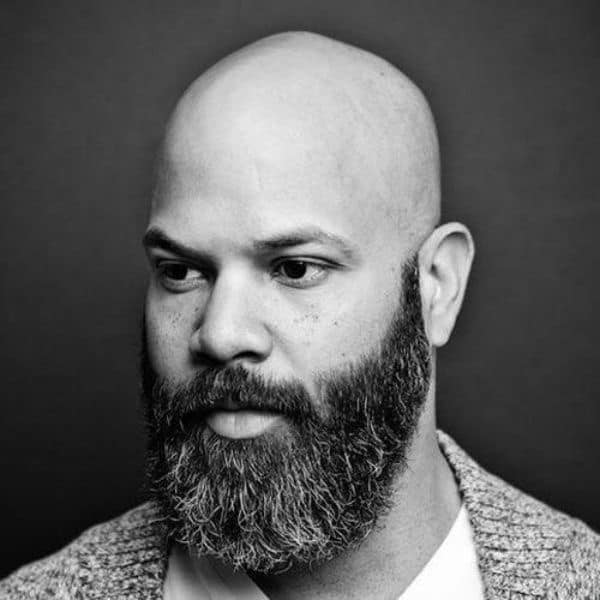 Image Source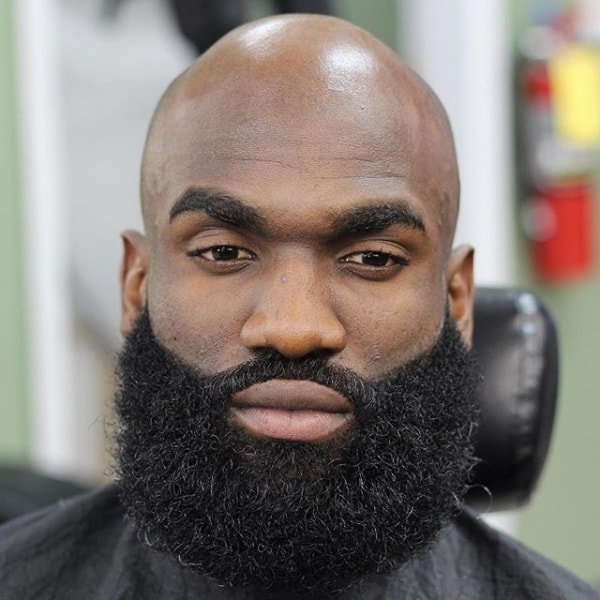 Image Source
Guys flaunting this style has an irrepressible vibe attached to them. While you have switched to full shaved hair with the hairline receding and before baldness takes over completely, give the beard a chance. This is the time to test your facial hair growth capacities. Moreover, a bald with a full-bearded look enables the beard to enhance certain facial features found on the face. While shaving tactically, you might as well showcase your best features.
Checkout: Best Black Men Beard Styles
French Beard With Bald Head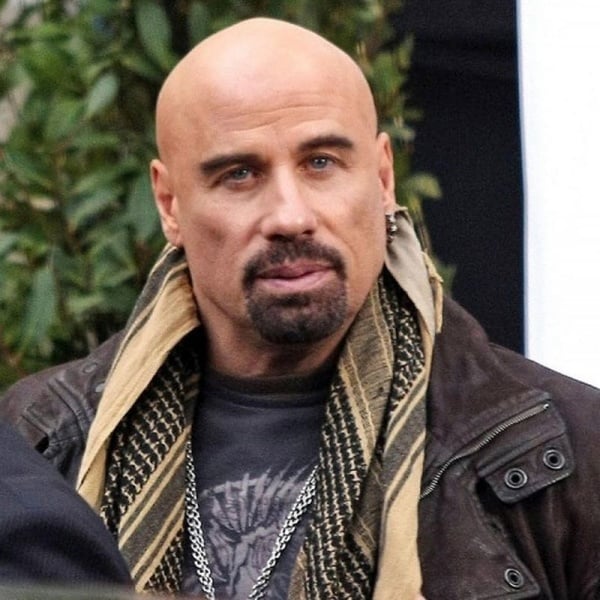 Image Source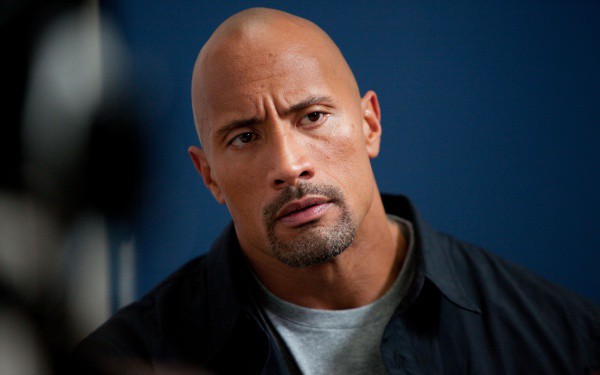 Image Source
The ultimate aesthetic style while discussing the various beard styles for round face. French beard is always a classy style that would never go wrong. Try this one with a full shaved head and give yourself a much fresher and smarter look, with the concealed dignity in eyes.
Garibaldi Beard Styles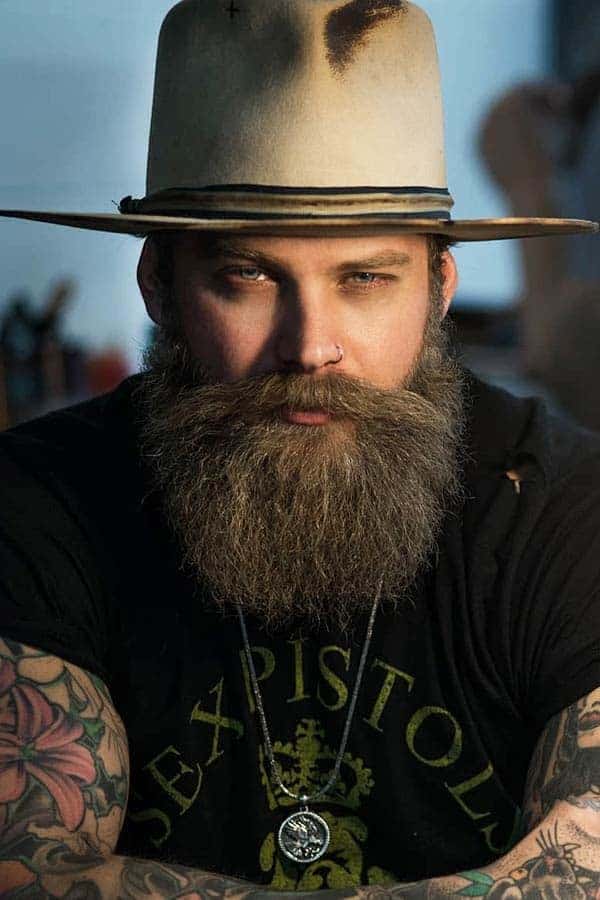 Image Source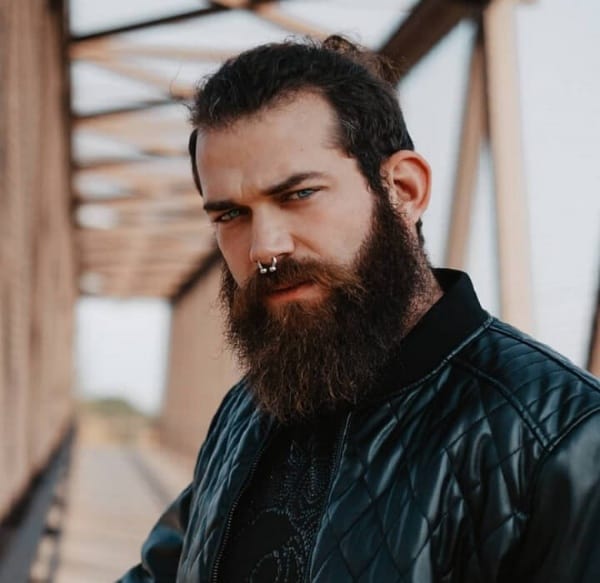 Image Source
Disheveled yet a full-length beard. Yes, you thought right. This is named after the famous 19th-century war hero, General Giuseppe Garibaldi, who aided in unifying Italy. This style combines a mustache with a full-grown beard having a wide, circular base at the bottom. This circular base keeps the style distinctive from the classic long grown beard. Works great with men having small physical features with a round or oval-shaped face.
Extended Goatee Beard Style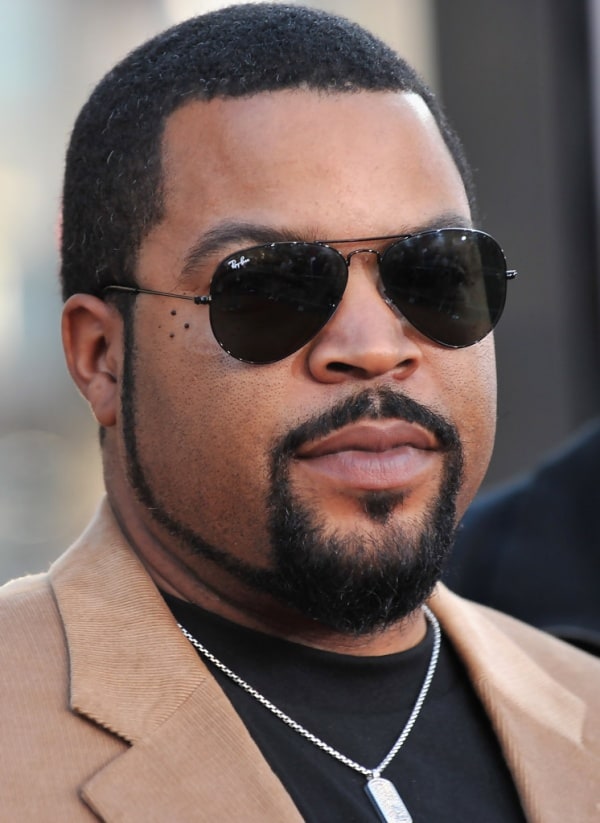 Image Source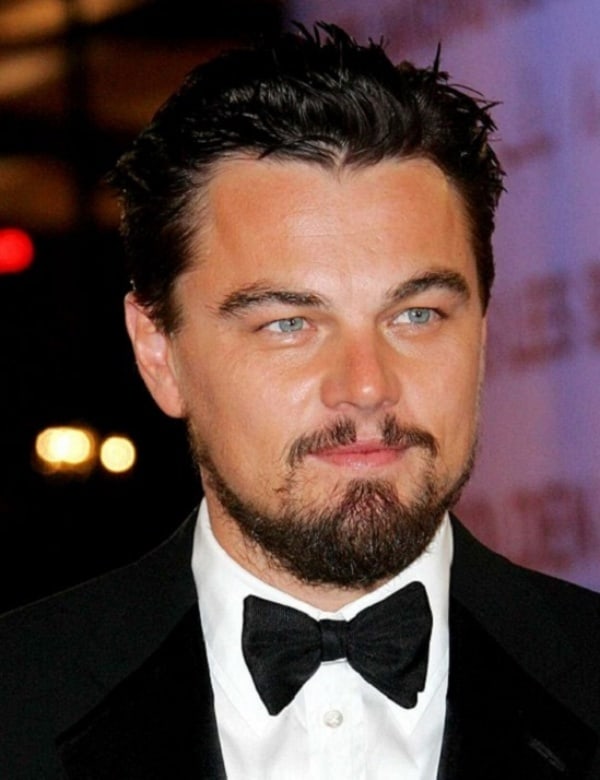 Image Source
The name in the list of beard styles for round faces where the extended goatee is a mustache that extends up to the beard. Also, referred to as the tailback or the Hollywoodian style that promotes the perfect combination of the goatee with the mustache. You have the liberty to try more variations of this style with simple adjustments of the structures and angles in places of hair extensions.
Here We Have: Cool Patchy Beard Styles
Friendly Mutton Chops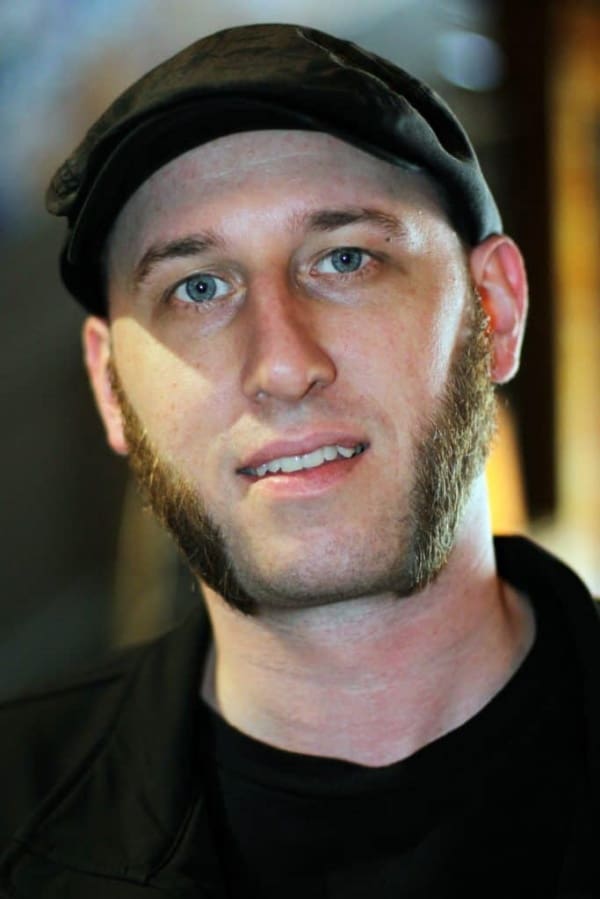 Image Source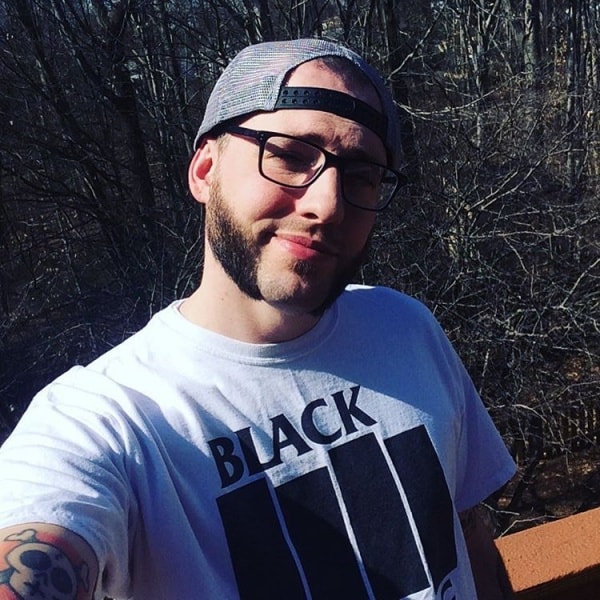 Image Source
This is indeed a hairstyle with unique variations even after making the mouth watery. Though people tend to confuse this one with the regular Mutton Chops style beard, the Friendly Mutton Chops promotes sideburns that should extend up to the edge of the mouth and then get linked to the mustache.
Anchor Beard Style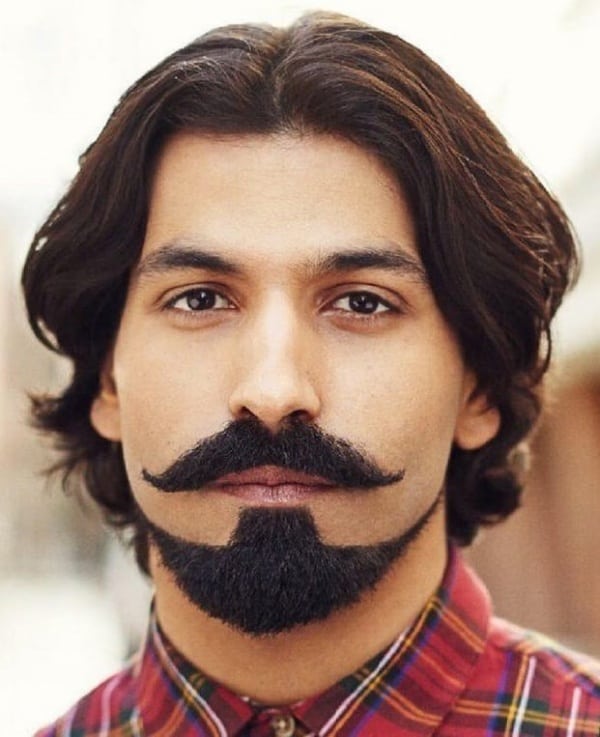 Image Source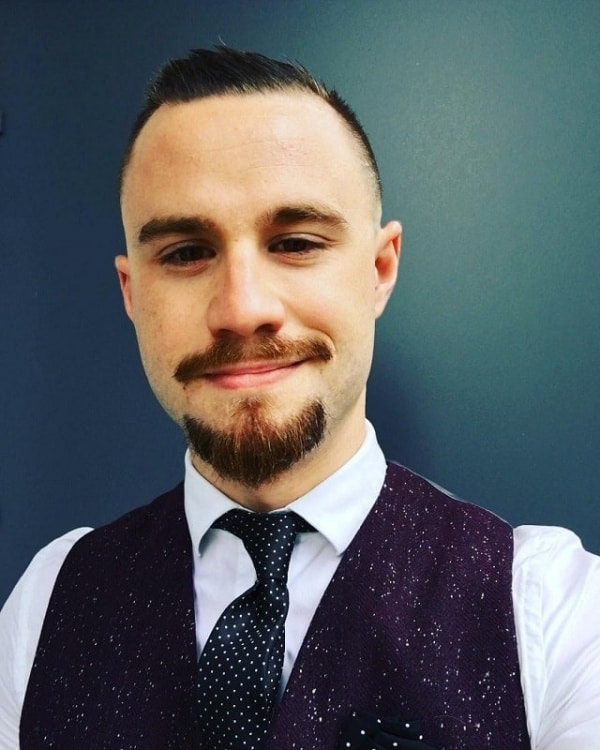 Image Source
The anchor beard style shows your sense of styling with beards and is the grooming style to be achieved after much skillful trimming and modifications, to get it done right. This is a carefully crafted integration of chinstrap style, goatee, and a handlebar mustache. All the above is shaped and styled almost to near perfection in to achieve the torso of a ship's anchor.
Horseshoe Moustache Style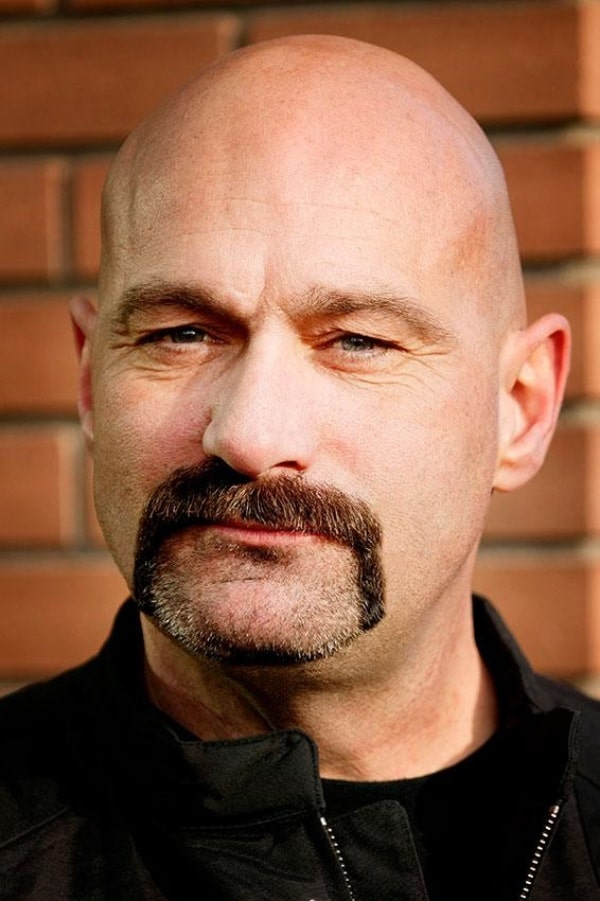 Image Source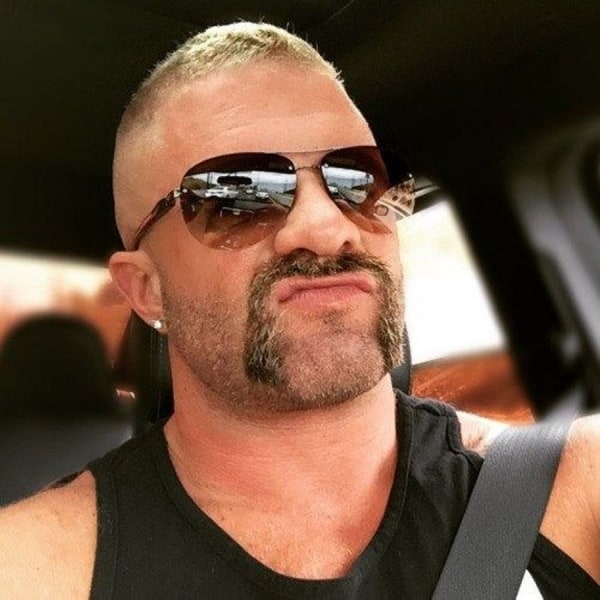 Image Source
The facial hair style we might refer to as a biker mustache. This style transcends with the rough and tough guys, especially the bikers, and boxers. This one speaks of a full-grown mustache with vertical extensions on both sides, carefully reared on the lips' extension, that slides down through the sides of the mouth, heading towards the jawline. This kind of resembles an upside-down 'U' or to be precise, a horseshoe. There are pipe-shaped whiskers placed on either side of the mouth in this horseshoe mustache style.
Also, Checkout: Stylish Faded Beard Styles
Van Dyke Beard Style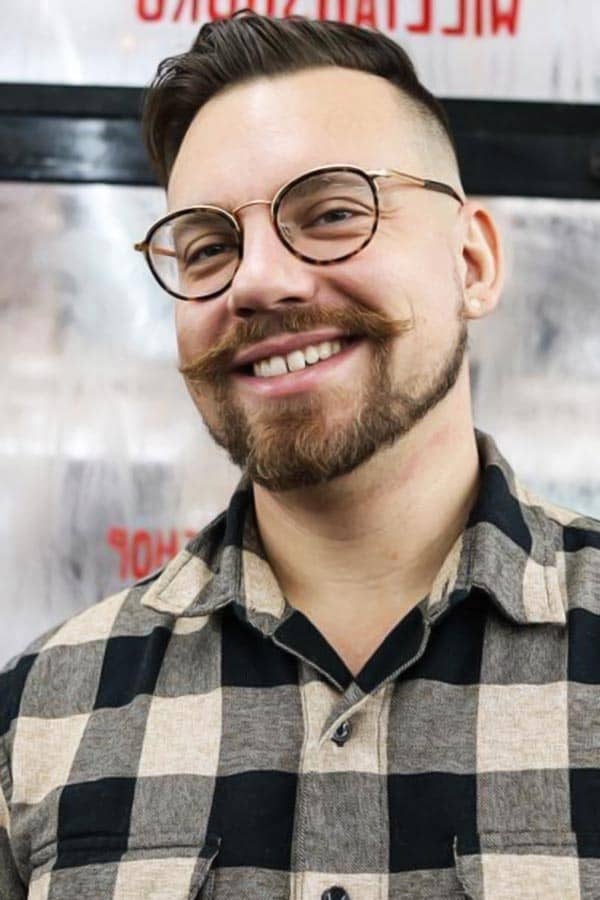 Image Source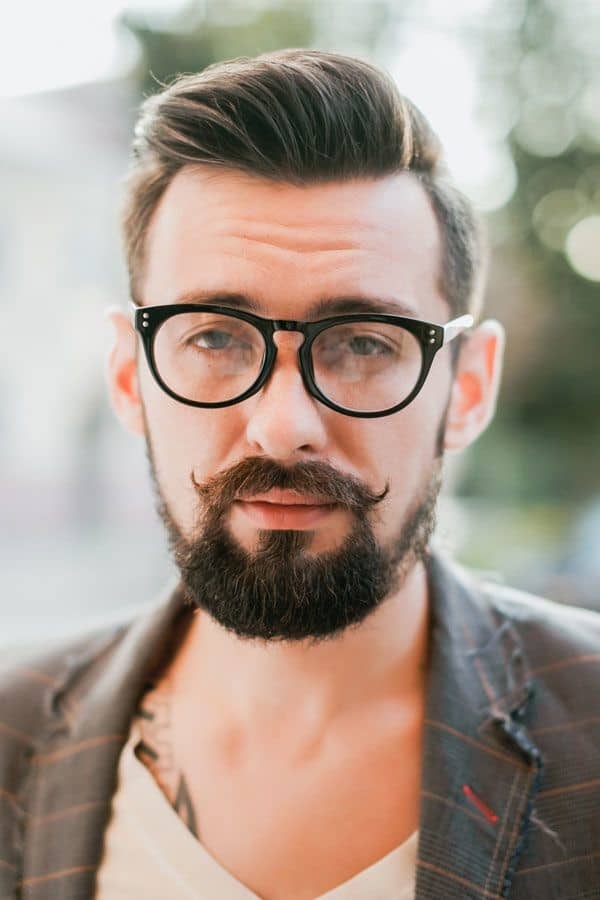 Image Source
This style of facial hair gets its name derived from the 17th-century Flemish painter Anthony van Dyck. A Van Dyke style of facial hair focuses on any growth, that might be of a mustache or goatee or even both, with the entire hair on the cheeks properly shaved. This one recently emerged in the scene in the last few years. Much known for its variations, it also has a style that is more prominent than the others. This one states a curled-up mustache against a non-curled up one, and a soul patch versus no patch. For better reference, remember Pierce Brosnan?
Pointed Beard Styles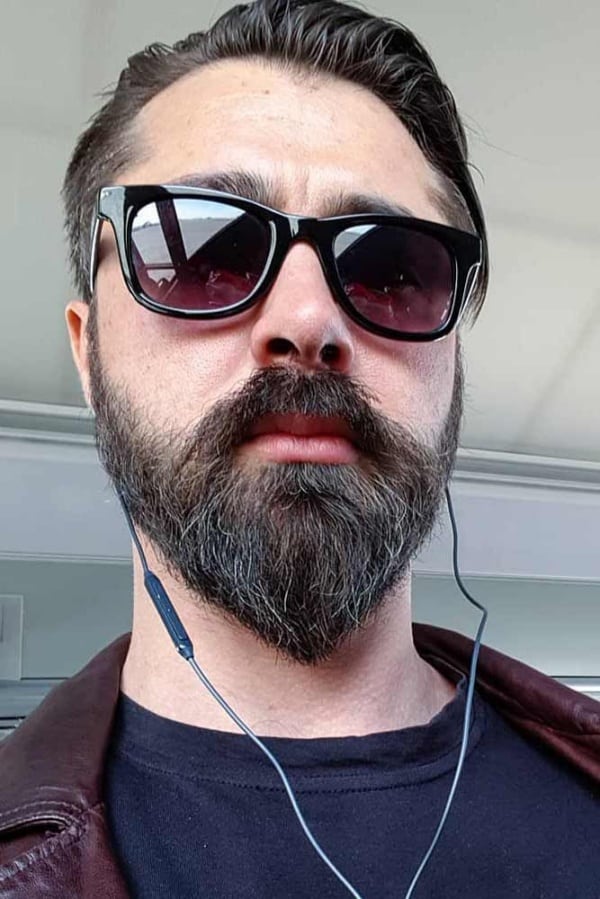 Image Source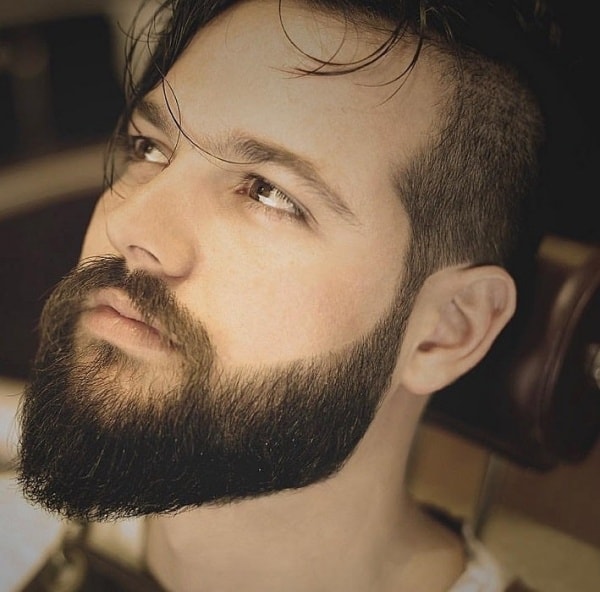 Image Source
Goatee, the small chin beard, when trimmed to a certain point becomes a pointed beard. They are usually found in two types. The first part, where the full beards are usually groomed and styled, considering it as an overall entity. The top portion right above the jawline is always kept tidy and trimmed. The second part is the length below, found on the chin which is outgrown and groomed while it reaches a point. Pointed beards are the most reliable ones as they constitute the middle ground guarded by a full-grown beard and a well-styled boxed beard on both sides.
The Goatee Style Beard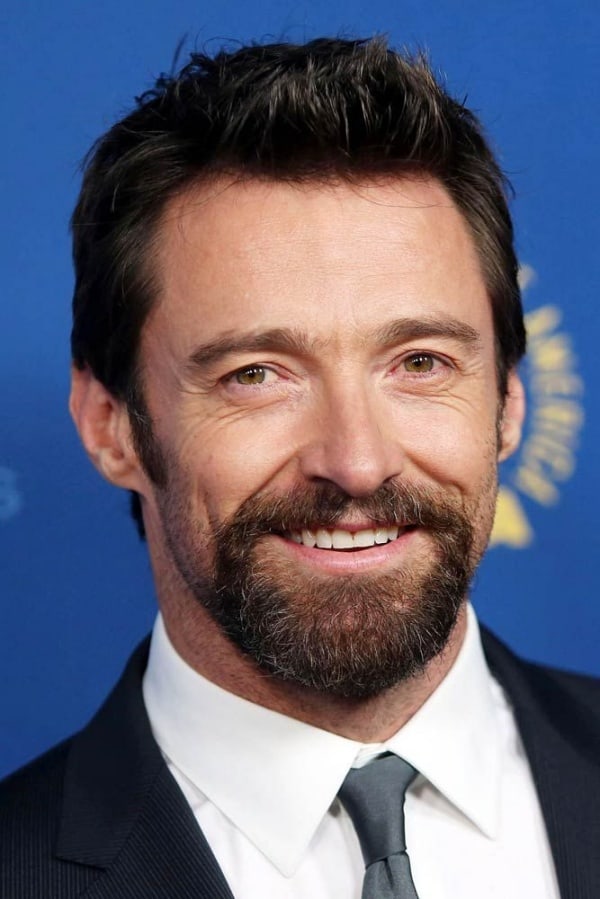 Image Source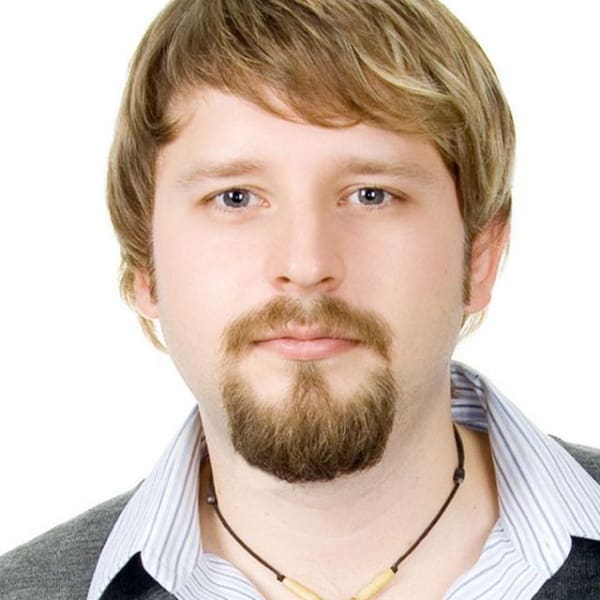 Image Source
Goatee style of the beard is so attractive for the round face person. The Goatee beard below the lower lip attracts attention which makes your cheeks less focused. You must keep the outer lines of the beard parallel which creates the illusion of a thinner face. This Goatee beard also helps your round face look longer than the actual.
Moustache With A Jaw Patch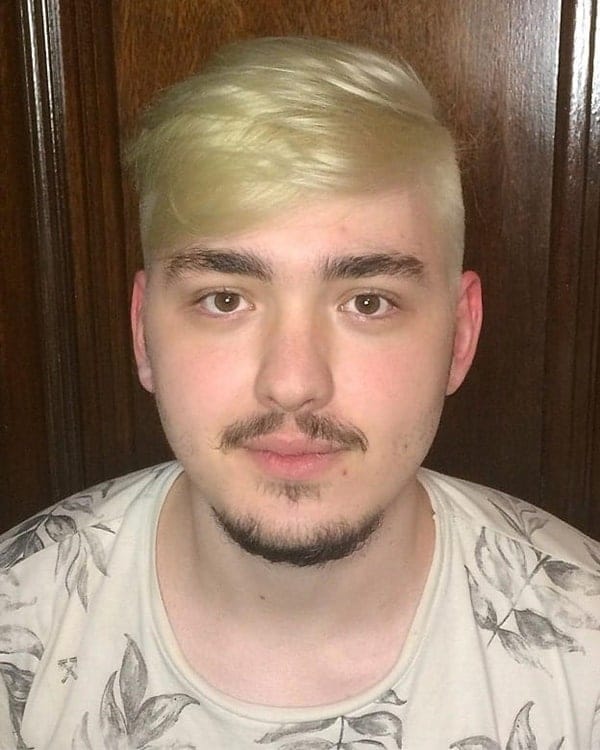 Image Source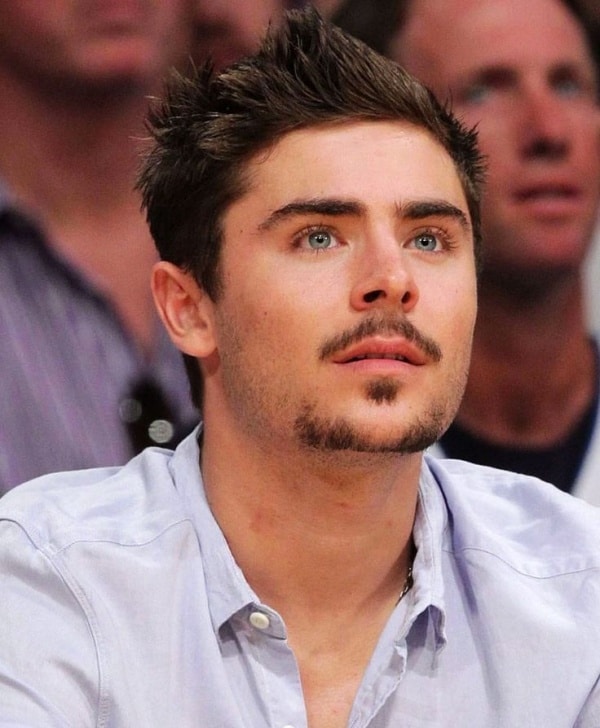 Image Source
If you are more favorable with the clean shaved look in your beard style this is one is the recommended one among all Best Beard Styles For Round Face listed here. This beard style has a fine mustache, well-shaved beard, and a small patch on your jaw. You can keep the mustache and beards detach from each other or extend it till the beard.
A Bold Full Beard With Fine Lines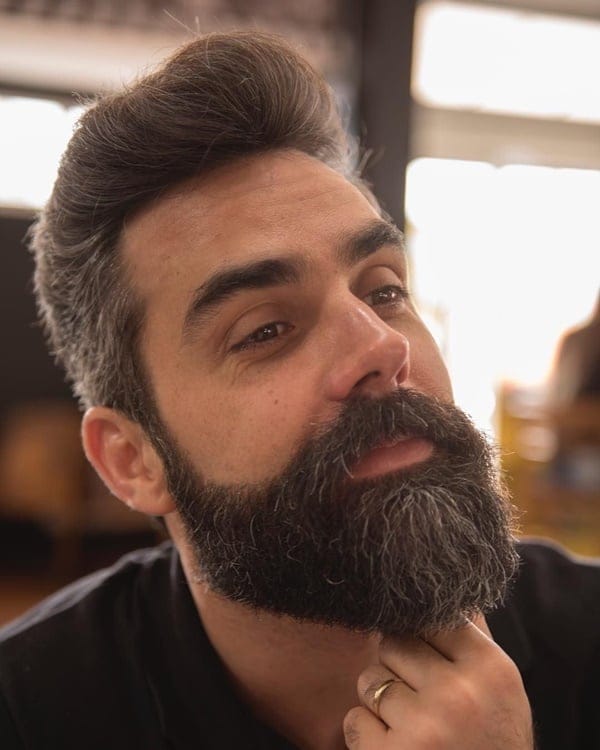 Image Source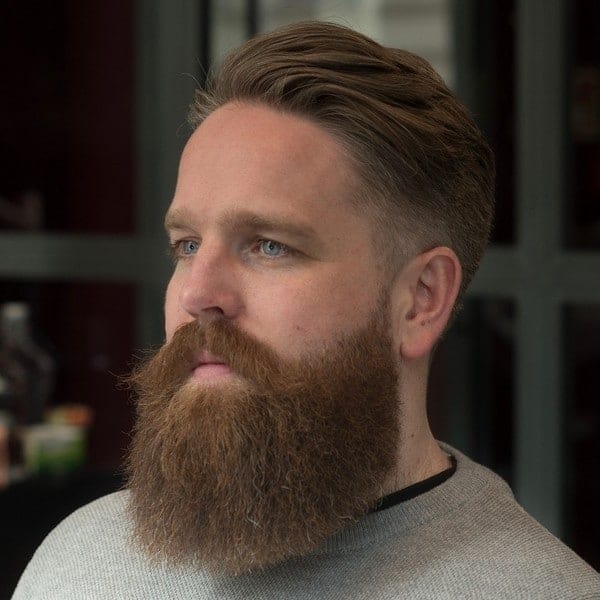 Image Source
It is the boldest beard style you can be stylish with. You need to grow a full beard to try this one. The fine lines of the full beards will emphasize the cheekbones. Highlighting cheekbones make your face appear slim and in shape hiding the roundness.
Effortless Natural Fades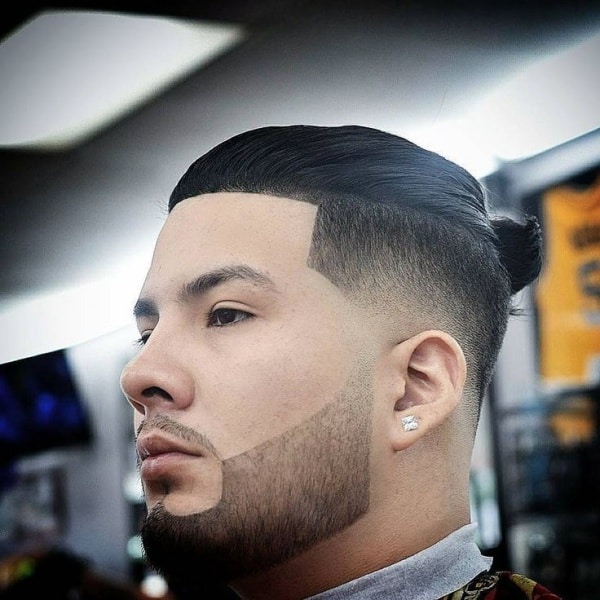 Image Source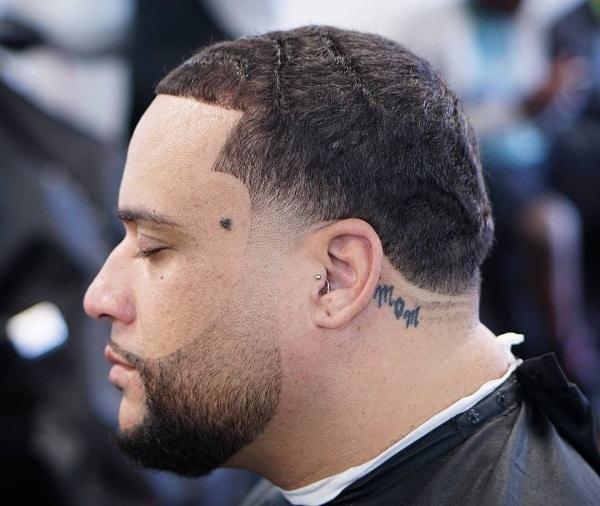 Image Source
Slightly messy beard is also in trend which is sexy and bold. This beard style can showcase your carefree nature with the most effortless look. It goes naturally with beard growth. You can make it fade on the neckline to give a fine jawline highlight.
Long On Chin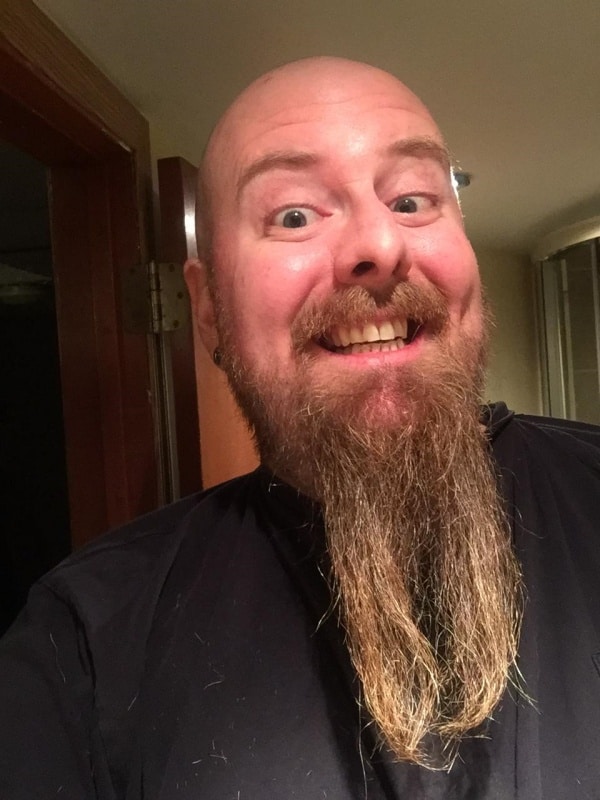 Image Source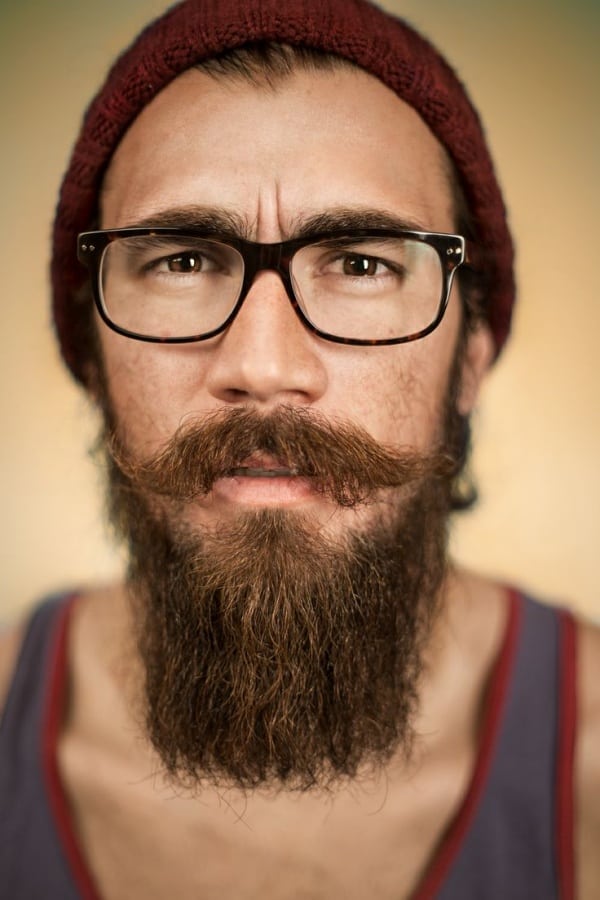 Image Source
You can shape up your round face with this beard style. Growing long beard on chin makes your round face appear narrow towards the chin. It will give a stylish slimy jawline to impress everyone.  You have explored all exciting options with the best beard styles for round face. These beard styles will lean your face perfectly. It is a very crucial decision to select the beard style which if goes wrong, may make your face appear fat and bulky.
Related: Best Beard Styles With Short Hair For Men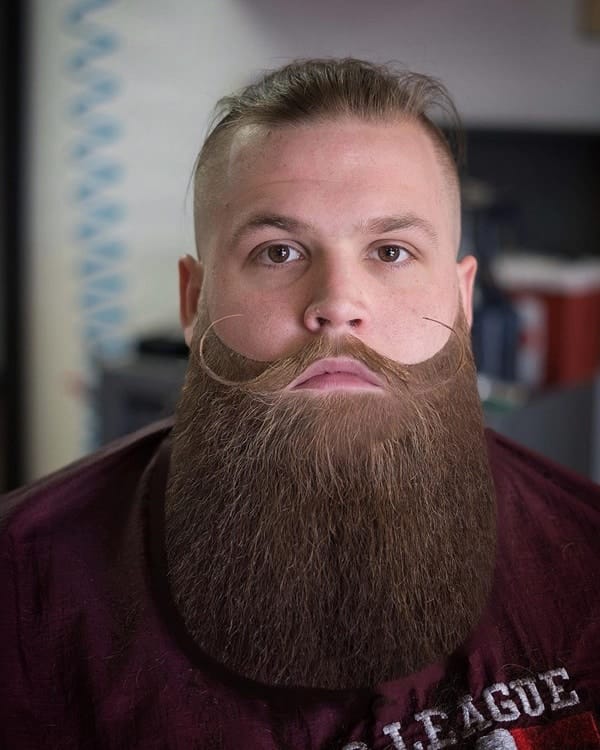 Image Source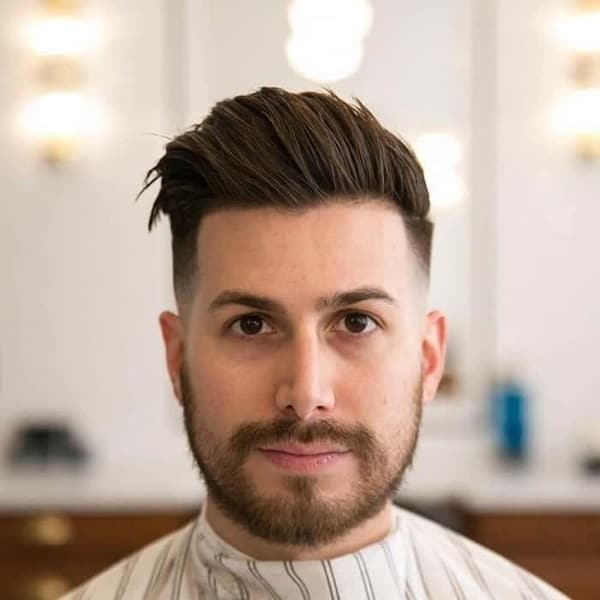 Image Source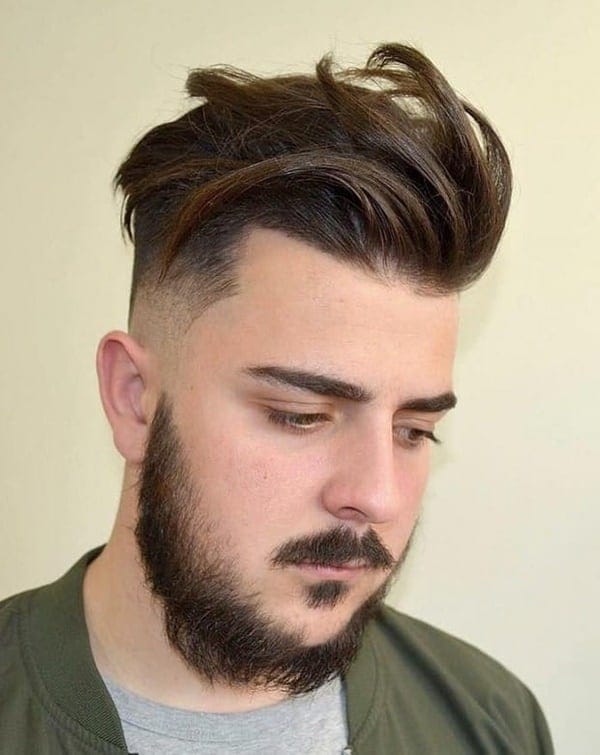 Image Source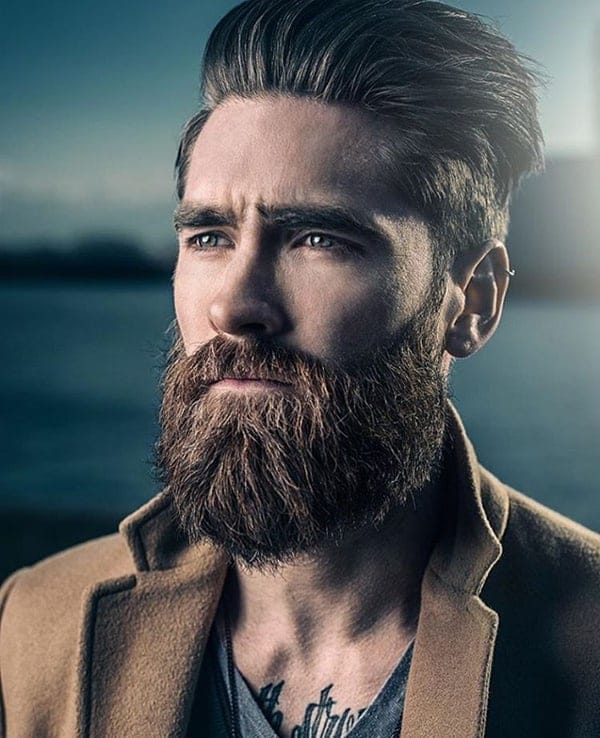 Image Source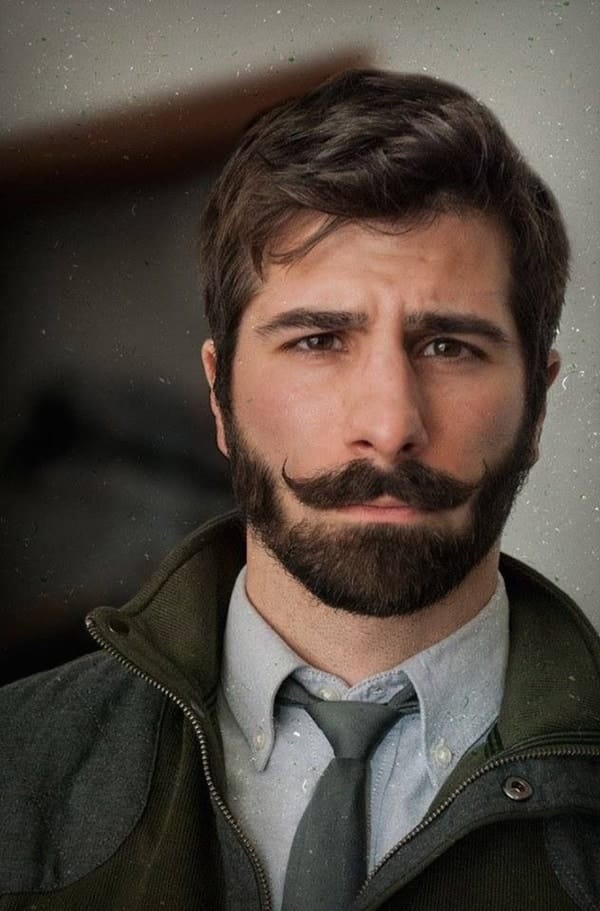 Image Source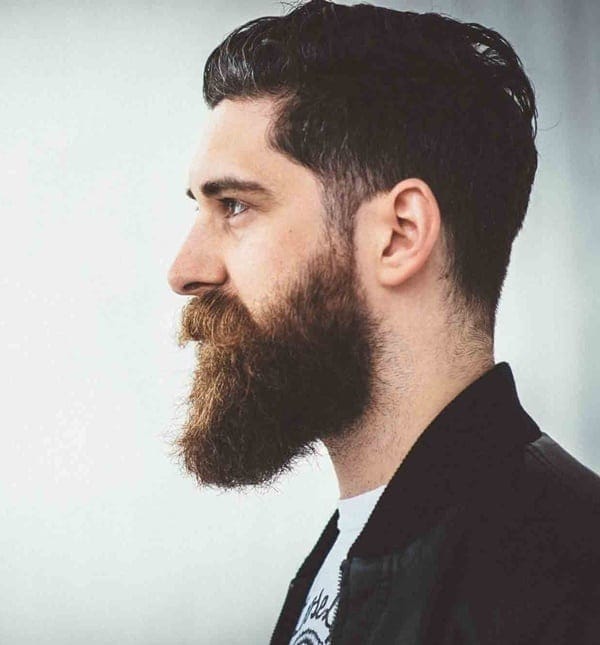 Image Source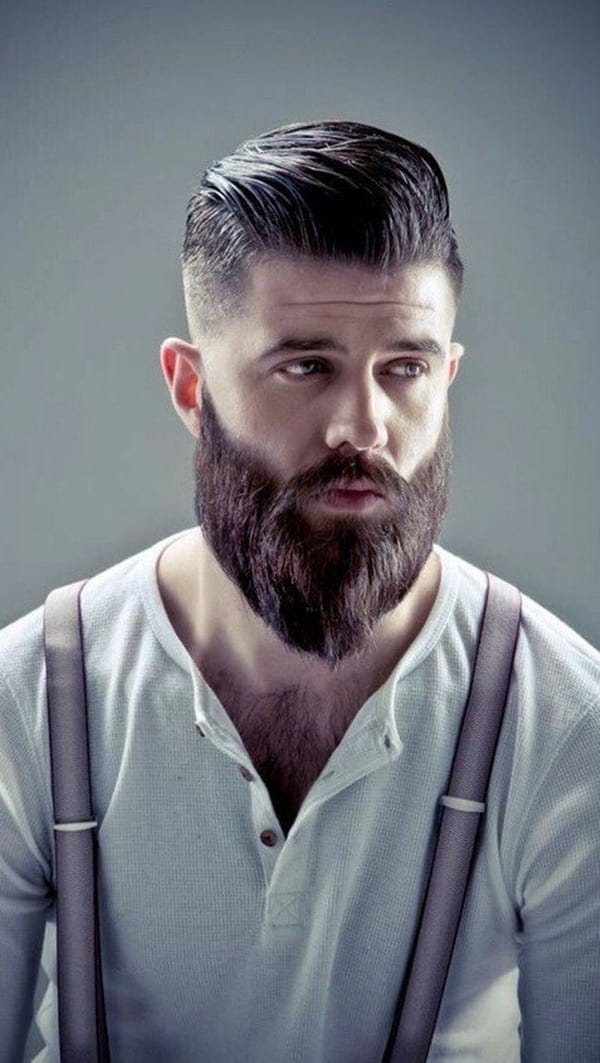 Image Source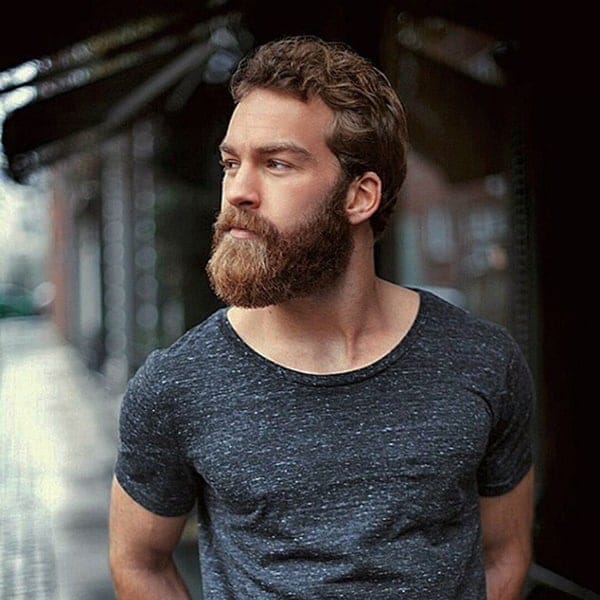 Image Source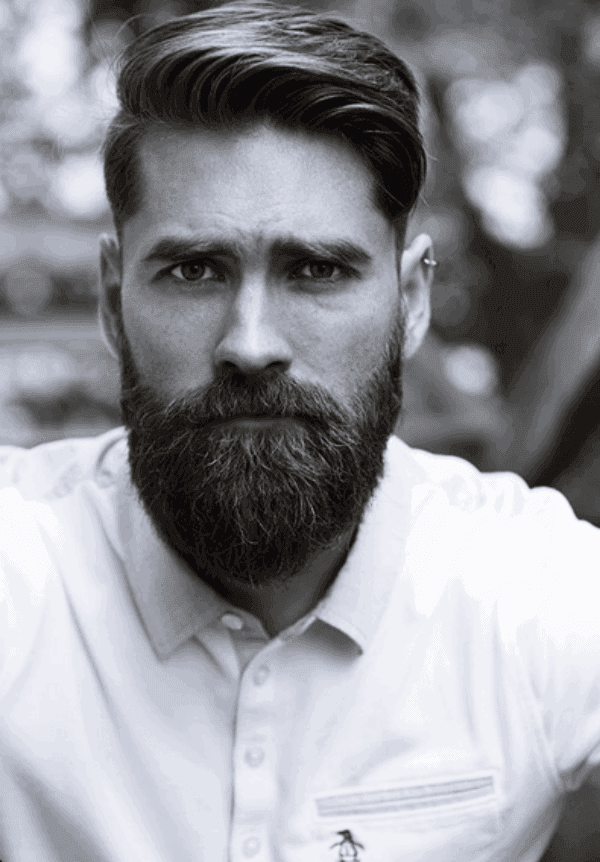 Image Source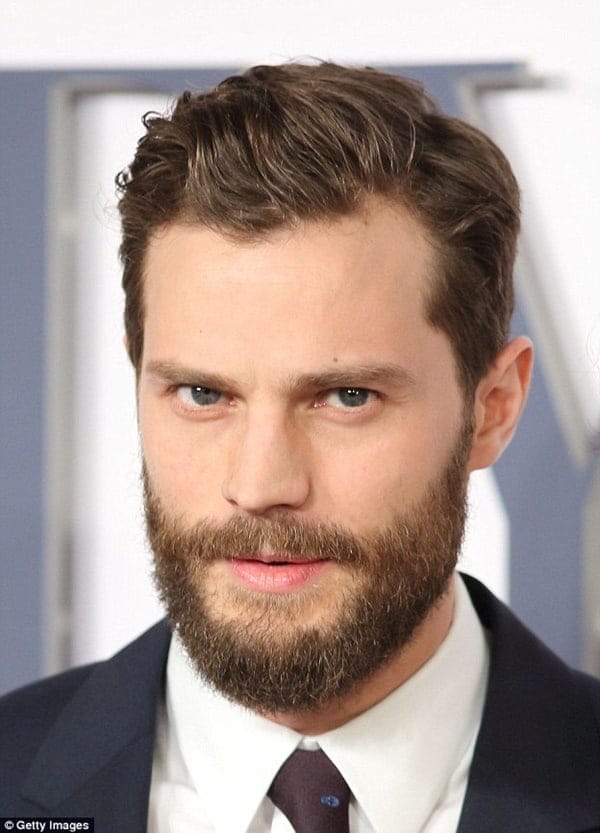 Image Source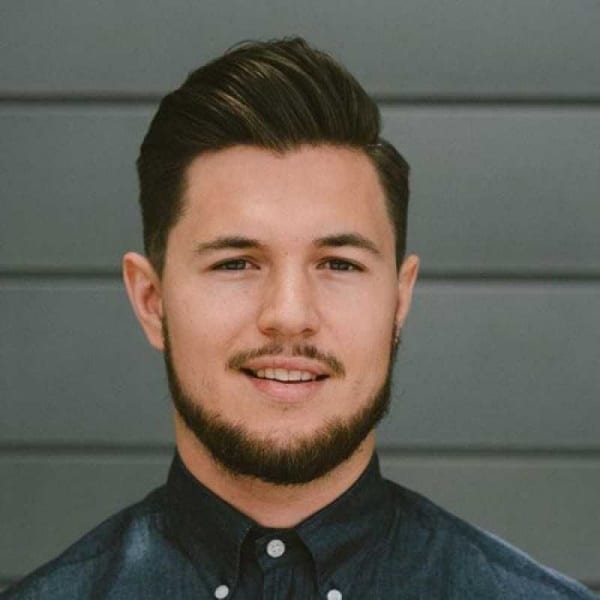 Image Source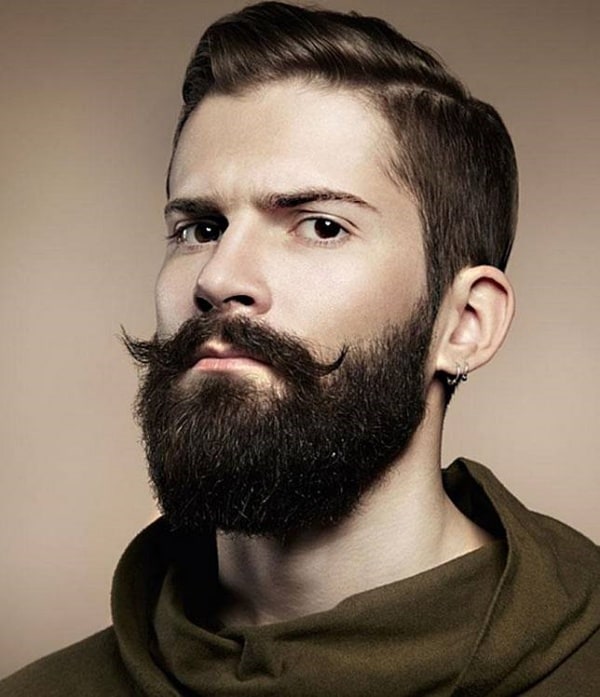 Image Source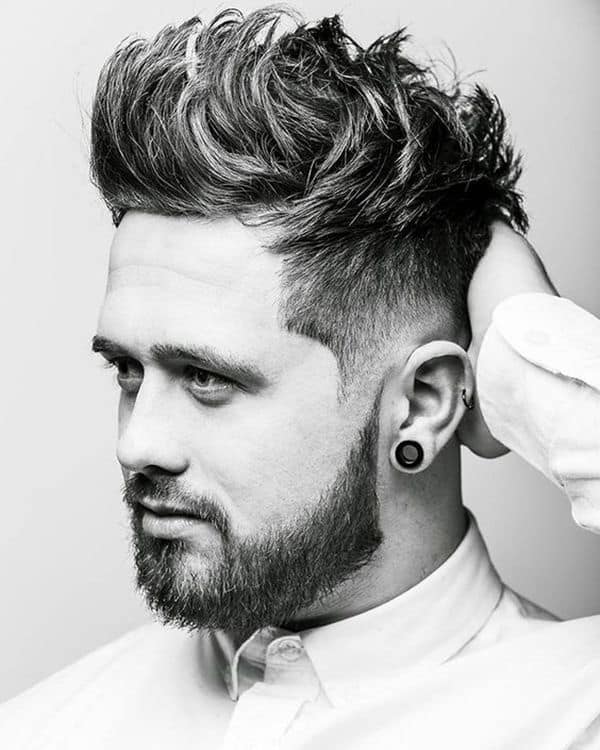 Image Source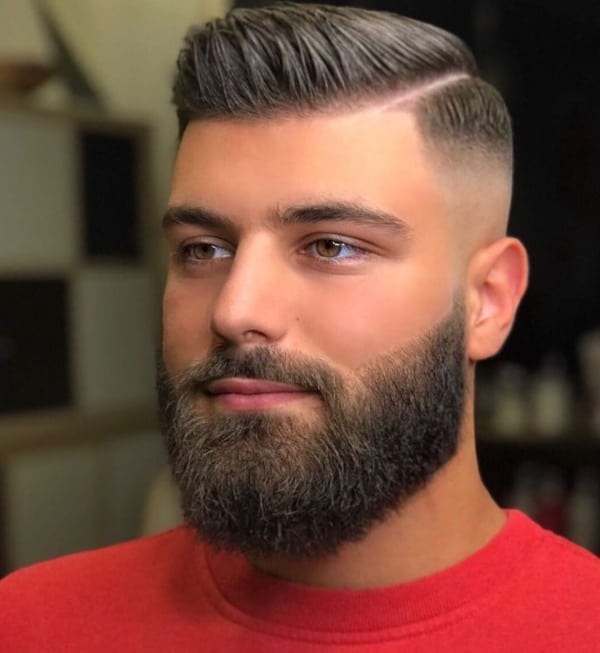 Image Source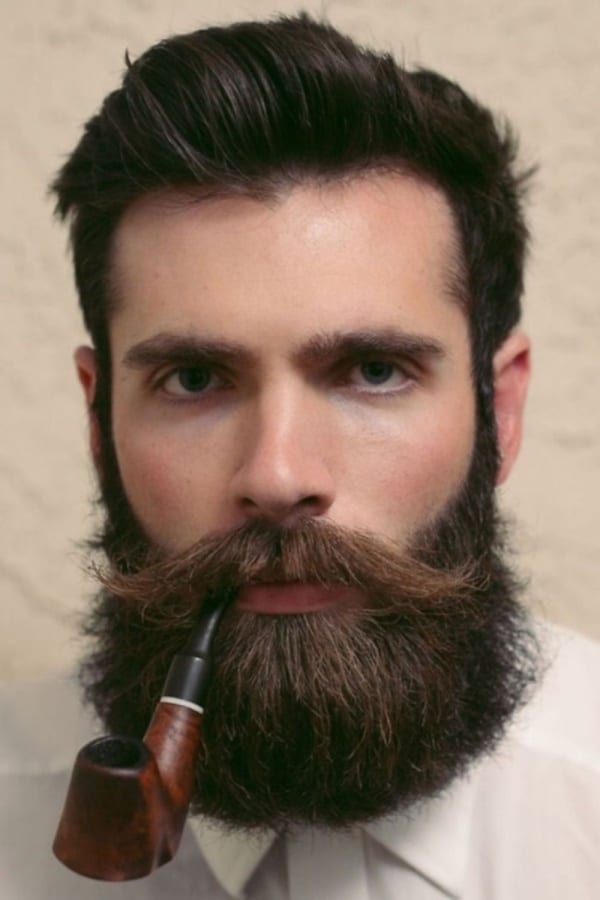 Image Source
That's how we end the list of beard styles for round face. They were the ones which appeared best for us. Pick a style that you think you can carry out best and flaunt it well. Just remember to take proper care of your favorite patch of facial hair else no matter what style you do, won't turn out well. Combing, cleaning, trimming, washing, and oiling are the basic things involved in the care manual, so make a part of your daily regime.
However, it is also important to opt for a healthy lifestyle and a healthy mind. A happy and healthy mind is the source of entire mental well-being. So, happiness and contentment are the basic keys to a successful life. One thing leads to another and ultimately these two would be the real treasure you would want to possess lifelong. But to cut it short for now, till now if you have heard that beards don't suit round face, it's the time when you prove them all wrong.