Are you an Asian man who is looking forward to changing his look? One of the best ways for an Asian men to change his facial appearance is by selecting suitable Asian haircuts.
Even if you are not an Asian man, you may still prefer a proper Asian haircut for yourself as Asian haircuts for men are not merely becoming popular but also being adopted by most men all around the globe.
For Asian men, their thick and bushy hair is well suited to adapt to multiple different hairstyles and carry the look gracefully.
Although not every man has equally bushy and dense hair, making some hairstyles unsuitable, the list for an Asian man for choosing a haircut for himself is very long.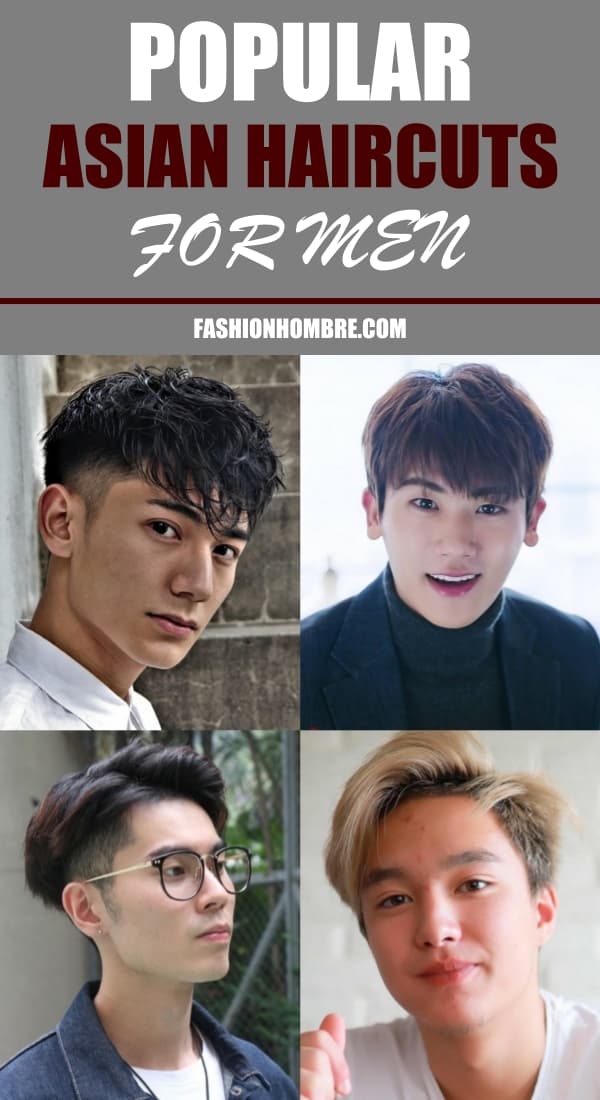 Trendy Asian Haircuts For Men To Try
Consequently, the more options for selecting a new hairstyle, the more confusion is.
Thus, if you are all set to change your look and follow a new trend of hairstyles to transform your face, then in this article, you will come across 30 trendy Asian hairstyles for men.
This article will guide you to select any of the Asian haircuts which will suit you well and transform your look in the most trending way.
1. Asian Bowl Cut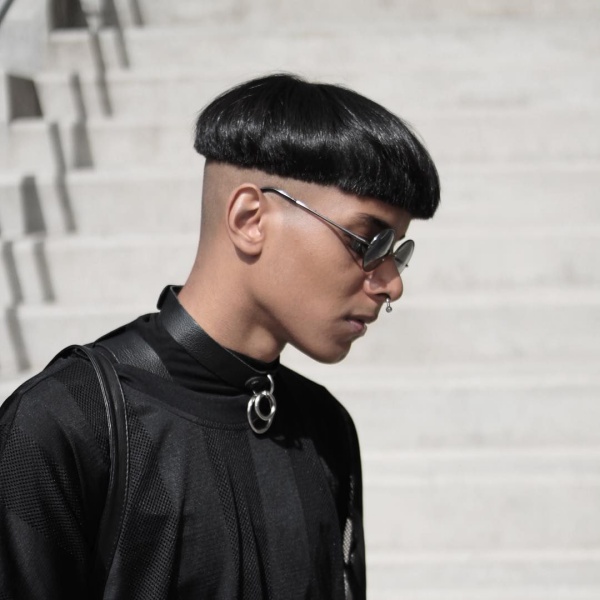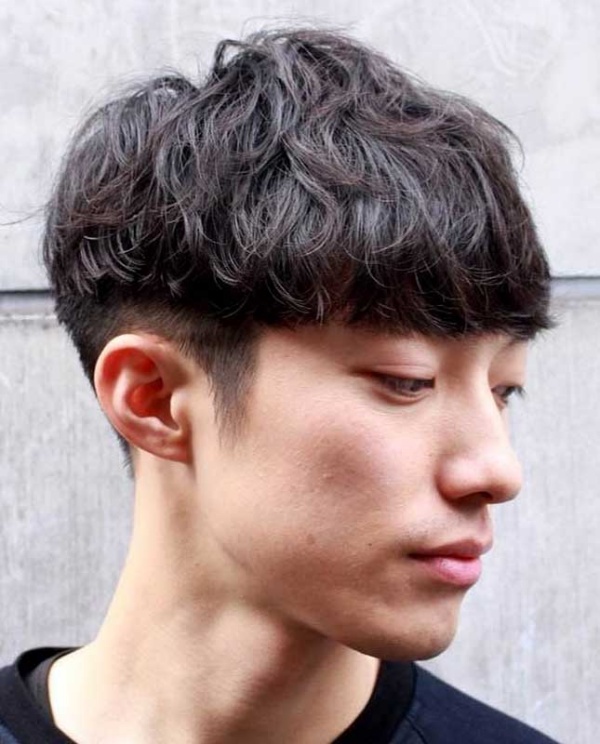 A timeless and straightforward haircut that has always been very popular among Asian men is the Asian bowl haircut. Although this simple hairstyle seems overall and limited mid-length and even haircut, it can be very versatile. The Asian bowl cut has made a remarkable comeback and can be carried out well following your style statement. Asian bowl cuts can be layered, rounded, side-swept, or paired with bangs.
2. The Samurai Bun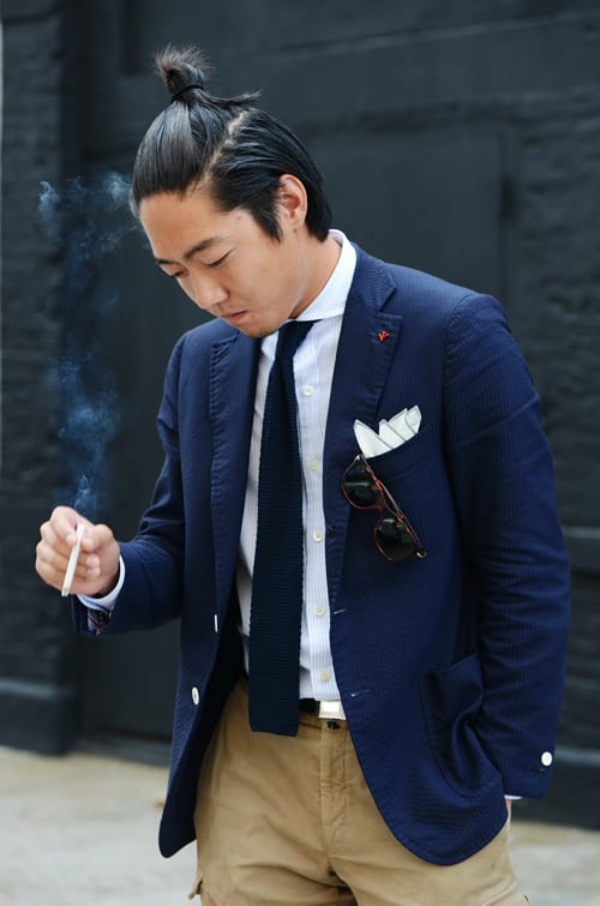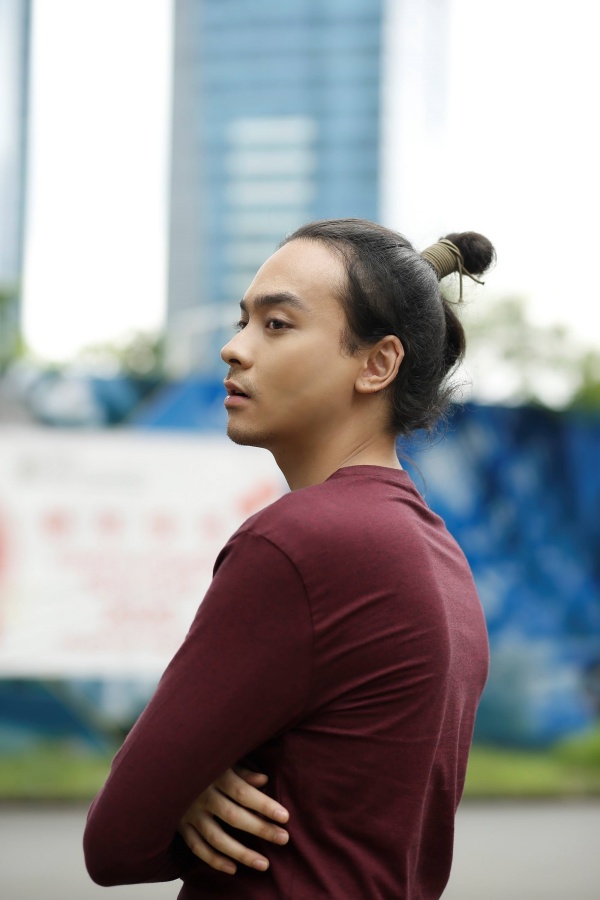 By resembling a top knot, the samurai bun is yet another trending Asian haircut widely accepted by many men. The origin of this hairstyle is suggested in the name itself. Samurais, the legendary warriors from Japan, are the first ones who introduce these hairstyles ages ago. In today's date, these Samurai bun hairstyles are being recreated to create a jaw-dropping look if you can carry it well. This hairstyle is recommended for those men who have an angular face and are patient enough to grow their hair to adopt this haircut.
3. The Two-Block Haircut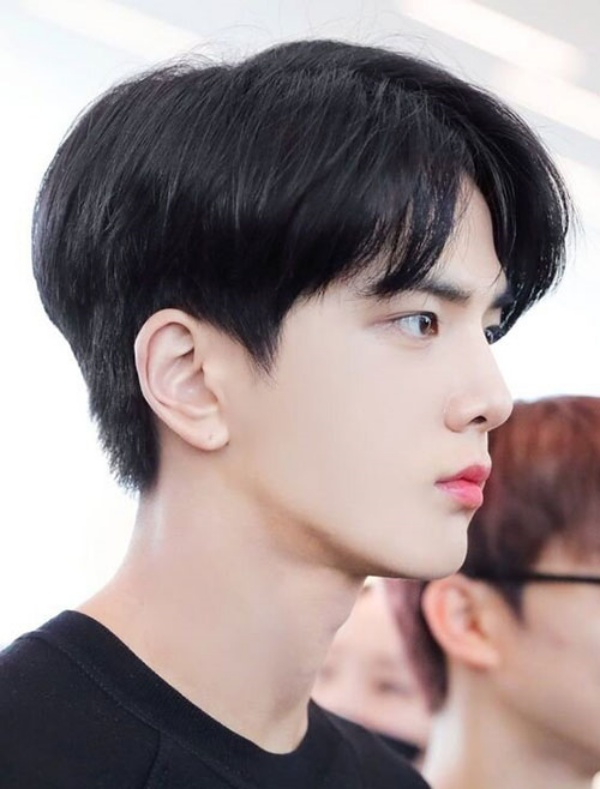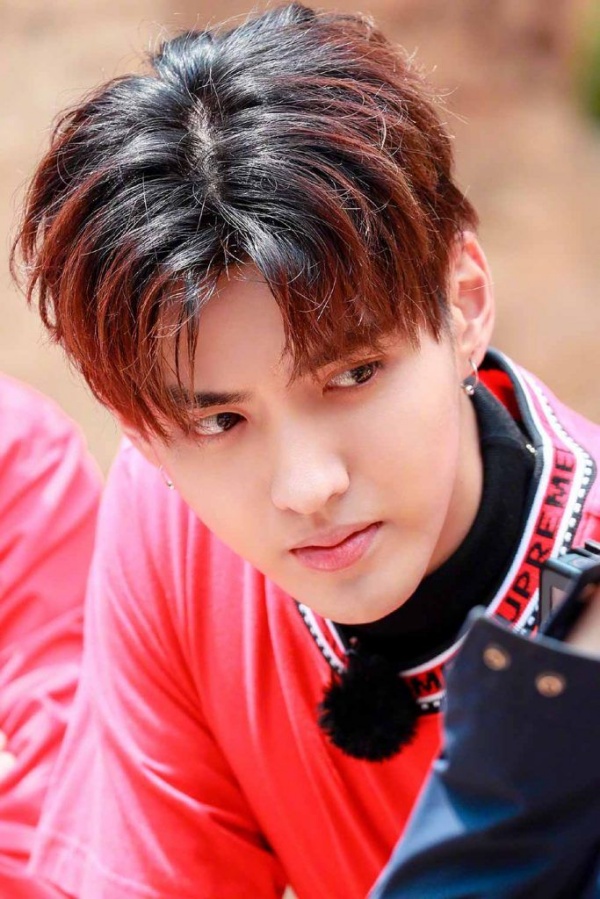 The two-block haircut has been an iconic Asian men haircut that has been endorsed by almost every Asian man at one point in their lives. It is yet another undying fashion statement related to hair that is no longer casual. An adequately styled two-block haircut gives every person a sleek and smooth appearance, with natural-looking hair at the top of the head while the sides and back are cut comparatively shorter. An additional benefit of embracing this hairstyle is that your hair will look more voluminous and bushy too.
4. Asian Messy Hair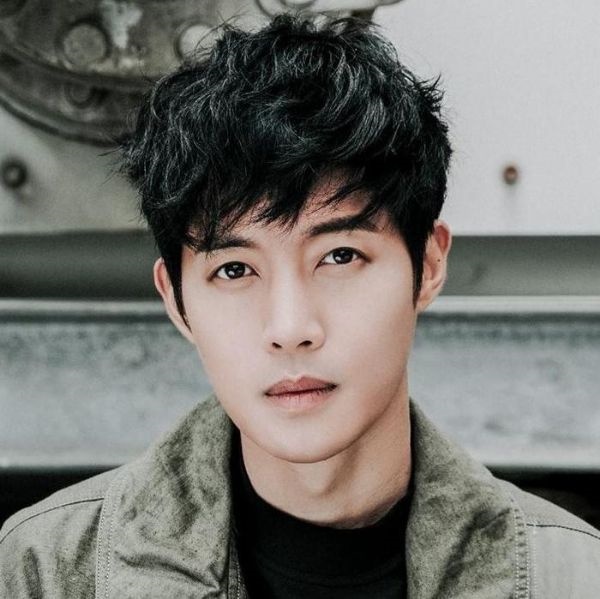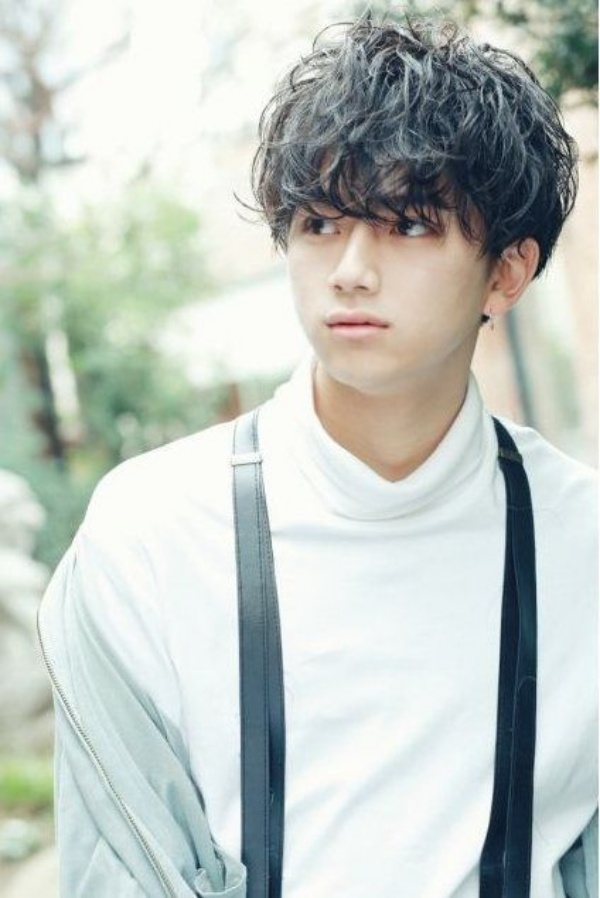 The Asian Messy Hairstyle is one of the traditional Asian haircuts for men in Japan and Korea. The Asian messy haircut, which is becoming very popular these days, is a well-suited hairstyle even for those men who do not have very thick or dense hair. This messy haircut gives a person a schoolboy look with a lot of jazz throughout the hair. The messy hair look can be achieved and maintained using hair wax.
5. Angular Fringe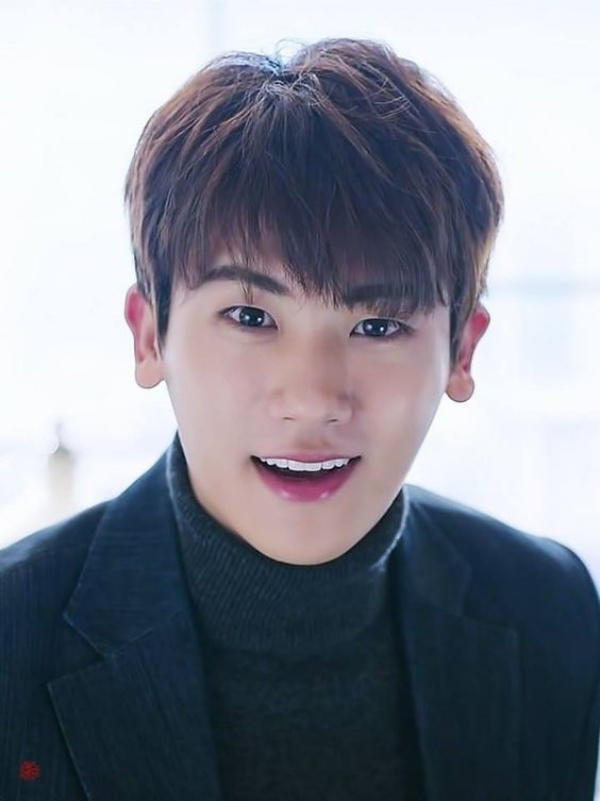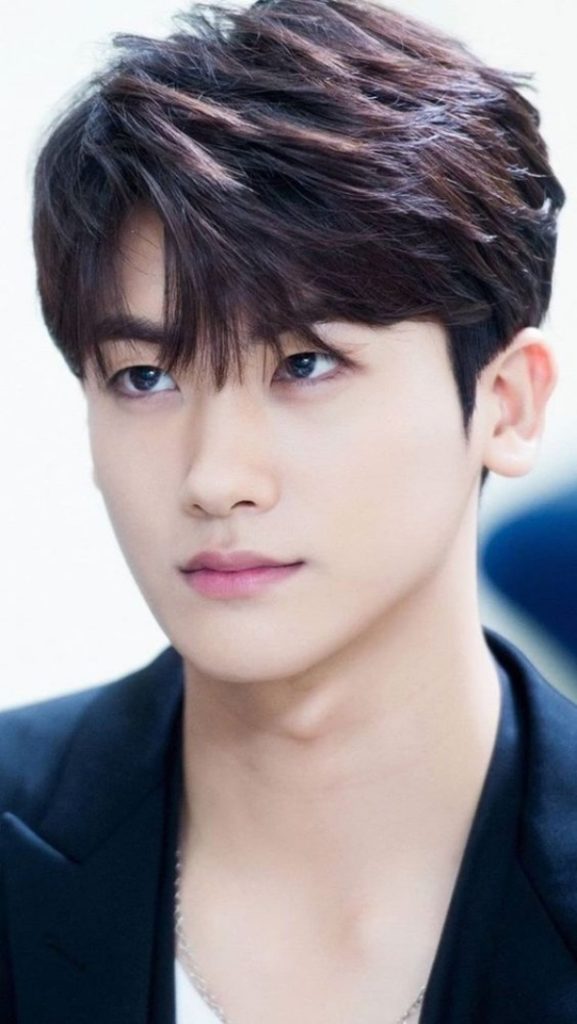 Asian men are nowadays being fascinated by fringe haircuts. Fringes are mostly very well suited on Asian men. Whether a man possesses thick hair or thin hair, fringes go with every hair type. However, the most fashionable fringe hairstyle widely embraced by many men around the globe is the angular fringe haircut. This type of haircut leaves the side hair short while the top hair is left longer, making sure that the fringes are cut according to your facial features.
6. K-Pop Hairstyle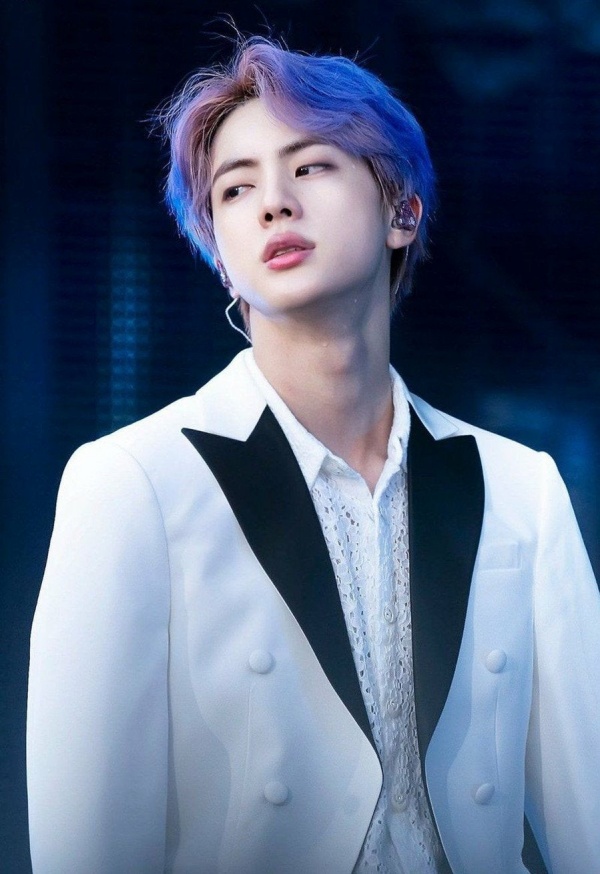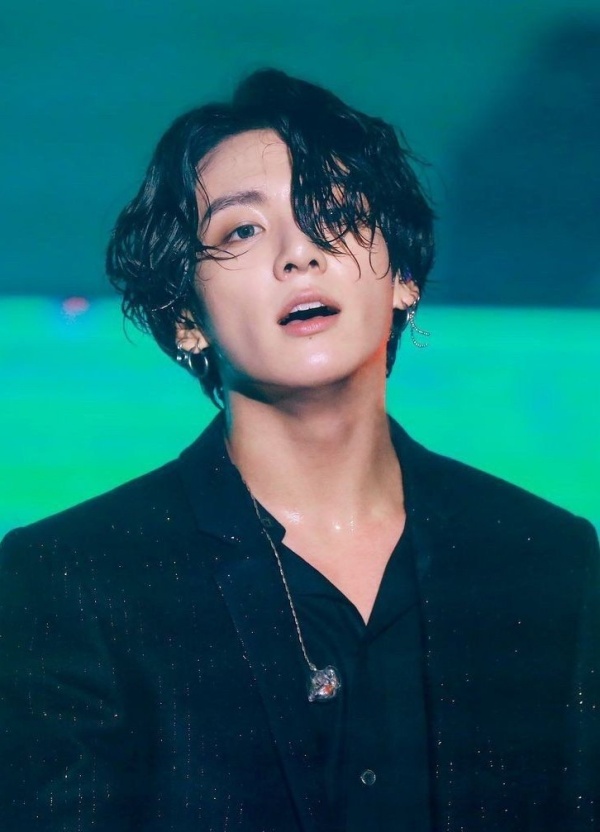 K-pop or Korean is a trending music genre that originates in South Korea. K pop music artists have not just been a very successful music genre loved by people all around the globe. Still, they have also successfully introduced multiple modern Asian hairstyles loved and adopted by many men worldwide. These k pop hairstyles have managed to become the favorite of hairstylists and hairdressers too! Having a close resemblance to Asian bowl cut hairstyles, K pop hairstyles are among the most trending Asian haircuts, which is worth trying if you are fascinated by these k pop hairstyles.
7. Side Part Hair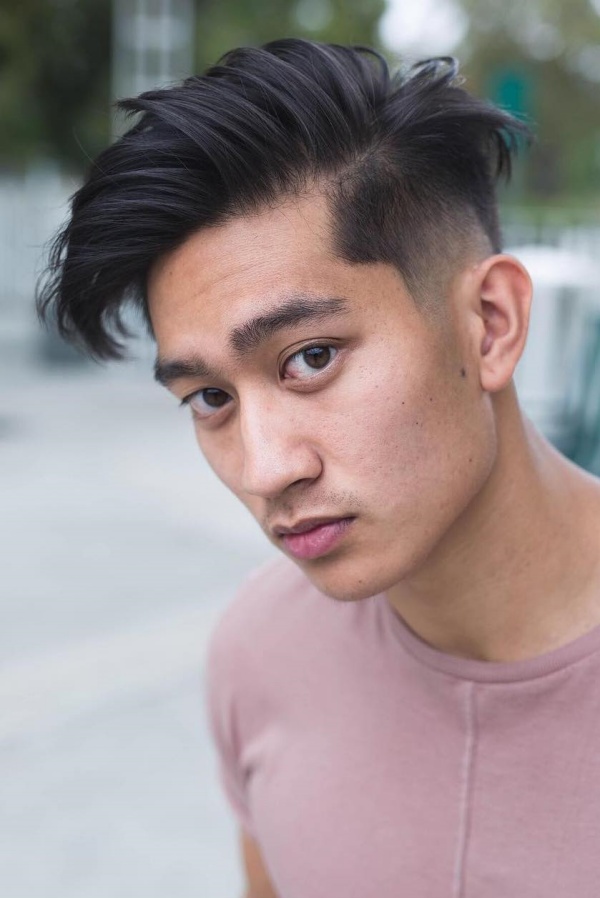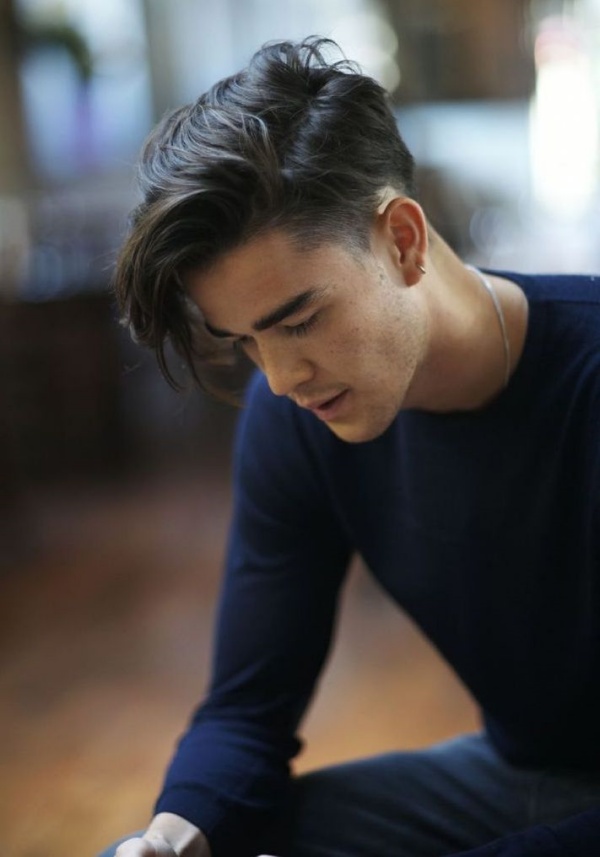 If you want to keep it simple with your hair yet look cool, then the hair's side part is one of the most straightforward and versatile hairstyles. It is a mid-length haircut paired with extra long inches at the sides. This classic Asian haircut is perfect if you want to maintain an office-friendly yet stylish look. Either side part your hair and blow-dry it to give it a voluminous look, or use some hair wax to set up your hair into a neat side part.
8. Asian Quiff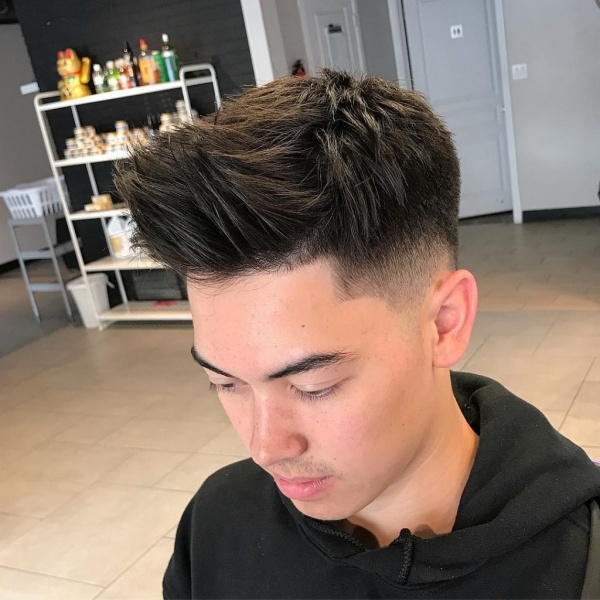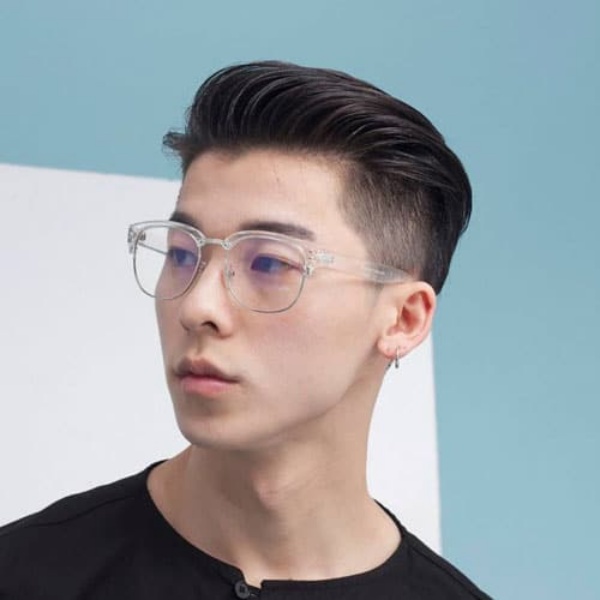 One of the timeless and trending Asian haircuts for men has been the Asian quiff. Not only is it easy to carry, but also it adds the sophistication and style factor to your look. Asian quiff is more suitable for those men who have thicker hair. The cropped sides and back of the quiff can be chosen according to your face cut. Thus, quiff hairstyle can be shorter on the sides and back or only on the sides and give you a stylish, ready-to-go look.
9. Undercut Hairstyle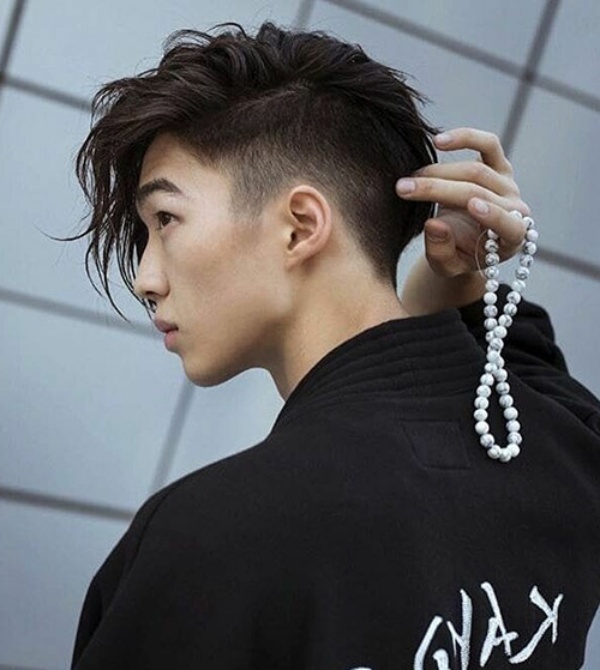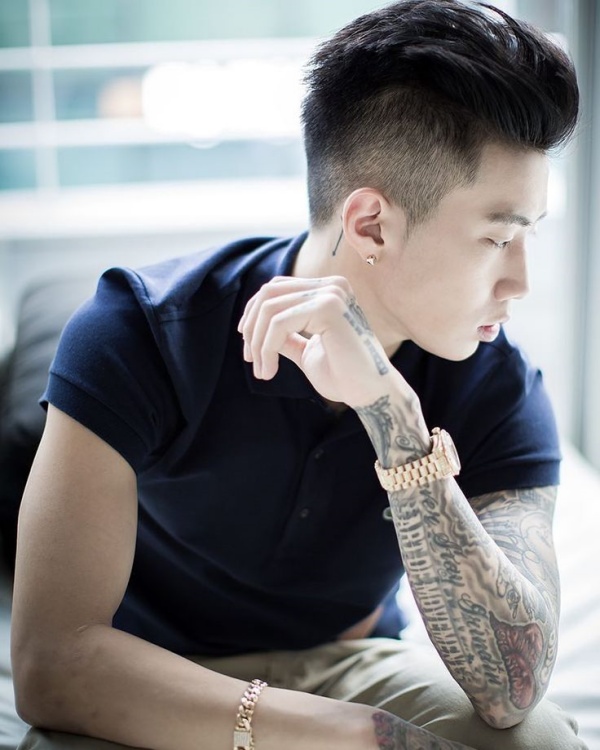 Asian haircuts have also given birth to the well-recognized and loved undercut hairstyle. This fascinating haircut is not just a trending hairstyle, but it also digs deep into your fashion sense. Moreover, the Asian undercut hairstyle is a highly versatile haircut and may be customized according to your choice. The only constant is that the hair at the top is left long while the sides or the back is chopped extremely short or shaved. This bold haircut gives a jaw-dropping appearance to any man who can easily carry this look. Another great feature of an Asian undercut is that it can be converted into a formal cut whenever you want.
10. Asian Buzz Cut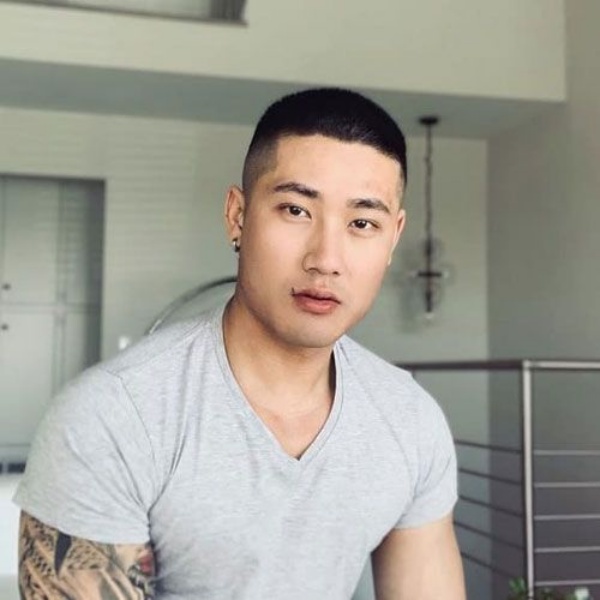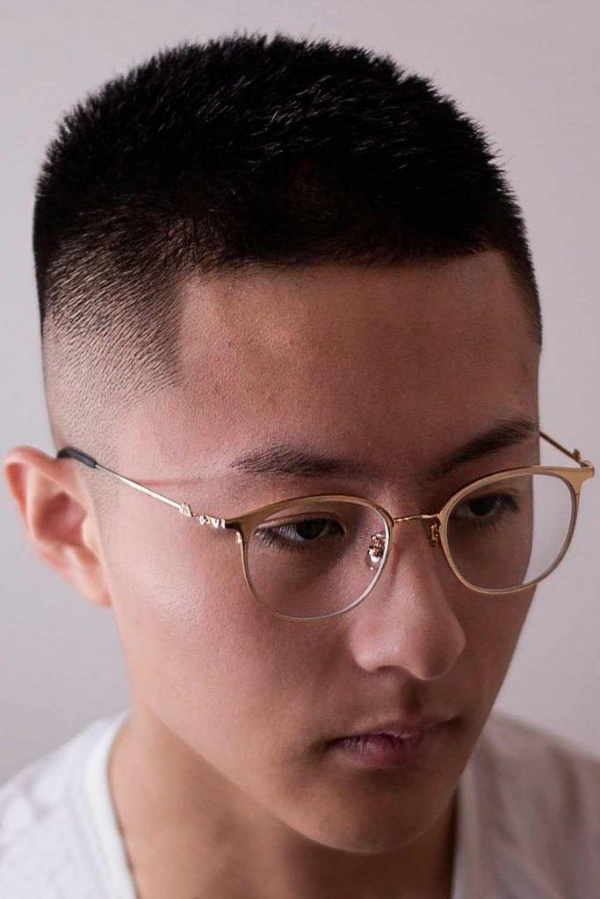 In general, an Asian buzz cut refers to those Asian haircuts for men who follow an evenly cut short hair. An Asian buzz hair cut is thus one in which the length of each strand of hair is the same. However, a buzz cut ideally follows a short or, in fact, a concise length of hair. So a haircut which chops your hair very short and even is the modish buzz cut. This haircut is a very sophisticated and neat one which also is of low maintenance. In today's date, a buzz cut with concise hair, ideally trimmed by a hair clipper, has become a prevalent fashion statement.
11. Asian Long Hair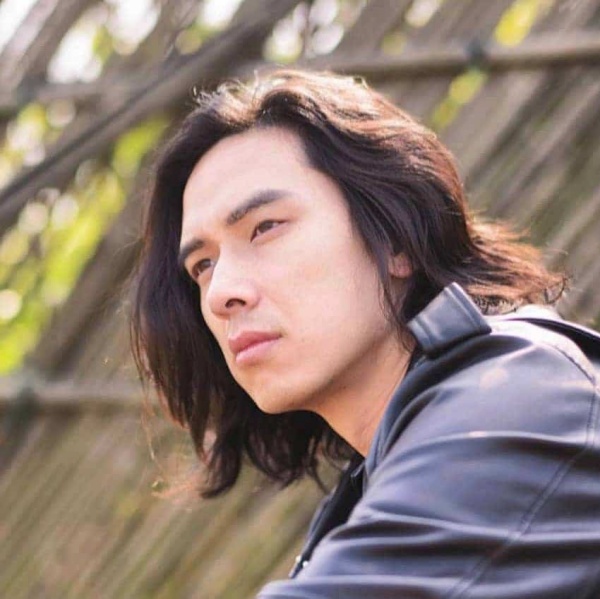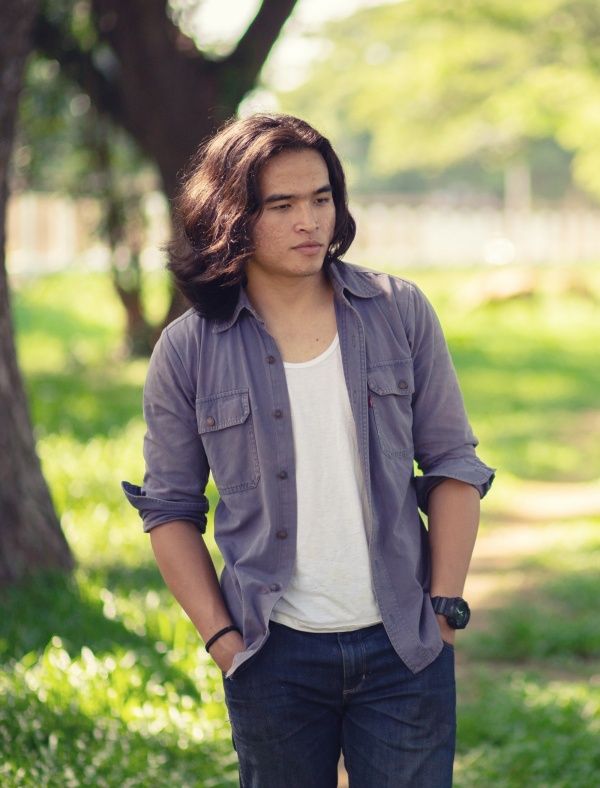 Long hair is another style that is very popular among Asian men. Many men in the world are gradually endorsing the long bob haircut. Asian long hair is a flexible haircut that can be cut and styled according to your mood and fashion. Opting for an Asian long haircut allows men to choose various hairstyling techniques like a straight bob, messy long hair, full or half ponytail or bun, and many more. Asian long hair for men looks excellent by following asymmetrical and asymmetrical haircuts. Furthermore, long hair can be cut into layers as well.
12. Half Up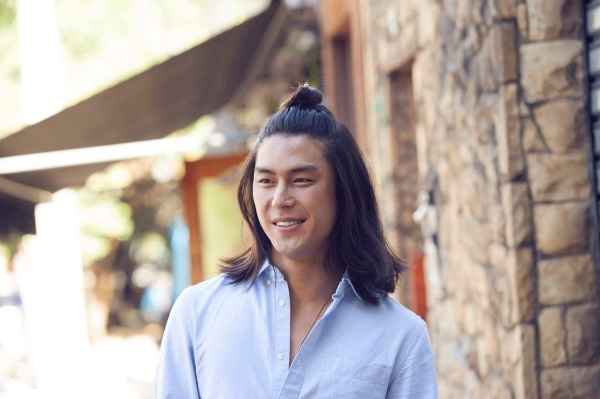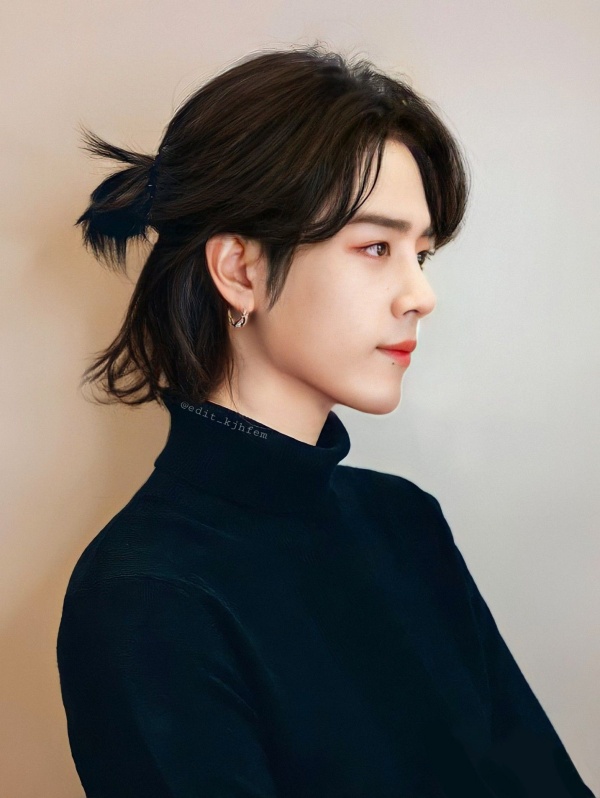 A half-up hairstyle is adopted by those men whose hair is medium or long length. The half-up hairstyle, in other words, can be said to be a half-bun hairstyle. This Asian men hairstyle is another great hairstyle that can help create an incredibly stylish and bold look. You will look dope if you can pull off his hairstyle perfectly. All you have to do is select a thick section of your hair and secure it into a ponytail with a rubber band and then make a tight loop.
13. Ponytail Hairstyle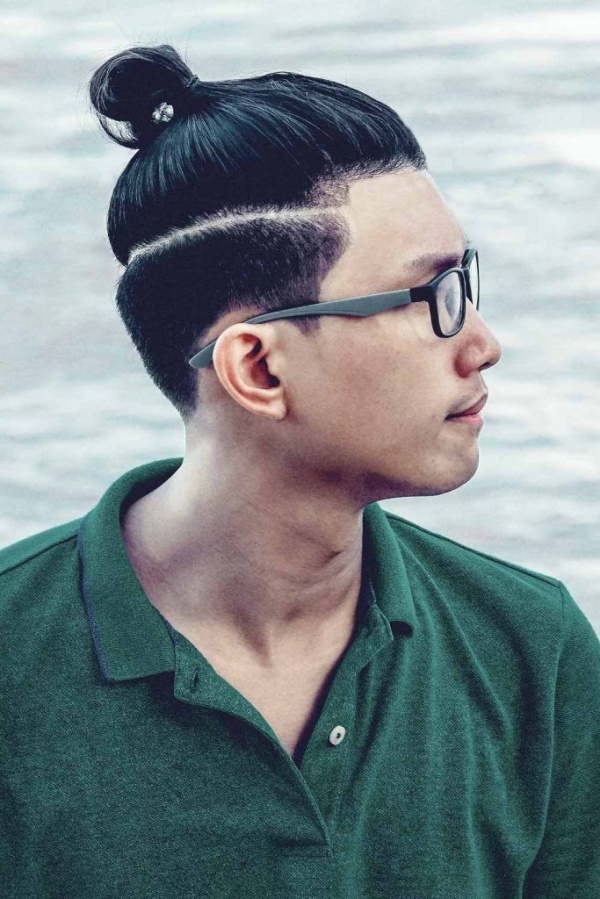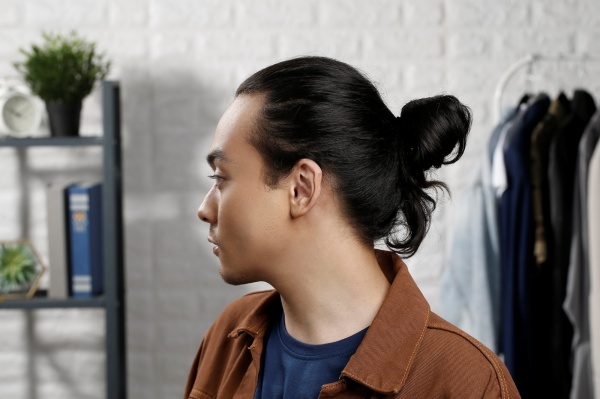 Who says a ponytail is only meant for girls when men can rock their look with a ponytail as well! If you are ready to grow your hair into a medium length or even a more extended length, then a ponytail hairstyle is worth trying. This funky hairstyle is an innovative and stylish Asian haircut for men. Medium-size or long-length hair can be easily pulled back into a ponytail utilizing a rubber band. Ponytail hairstyle can be done by either making a short hair ponytail, or the ponytail can be secured in a messy appearance.
14. Triangular Brush-Up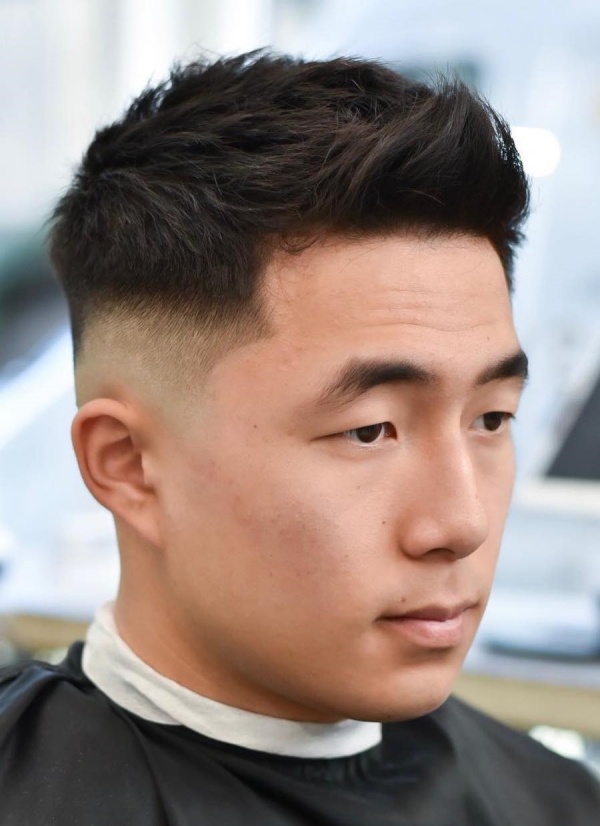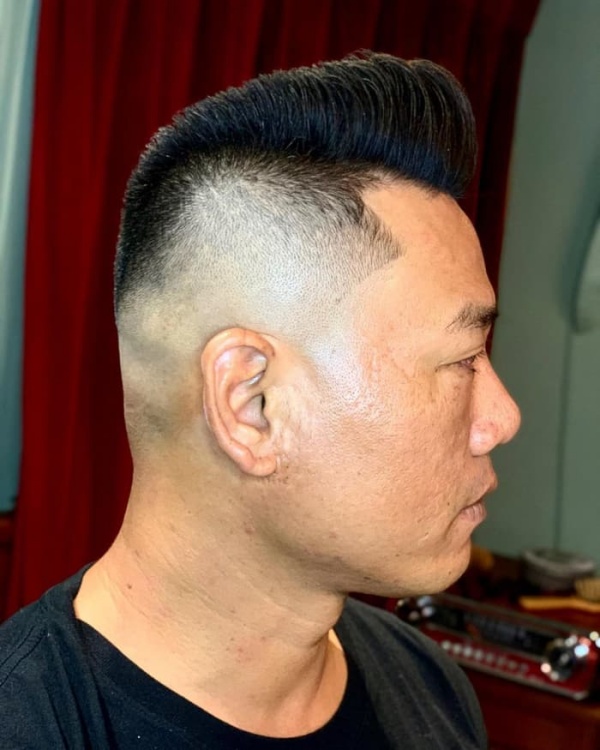 As the name suggests, the triangular brush up is that Asian hairstyle which requires brushing the hair back up to create an elegant and stylish look. Triangular brush up seeks to style the hair by brushing up thick hair to add volume. The top hair is made sure to be cut evenly to brush up evenly. Furthermore, the triangular look is added to the front with the help of some hair gel.
15. Textured Spikes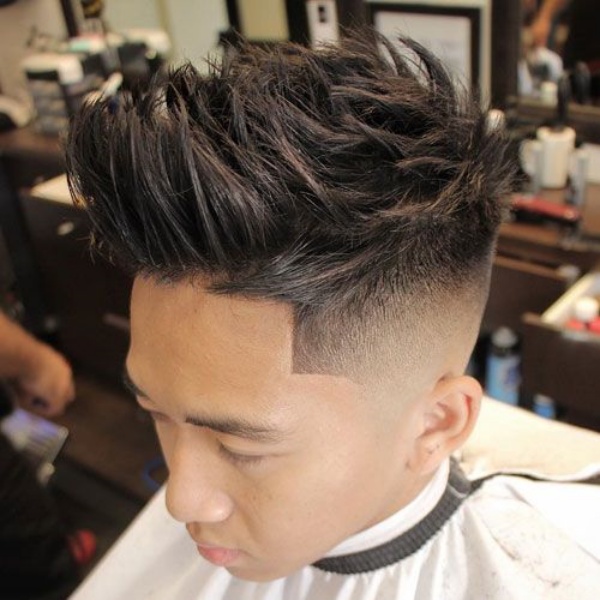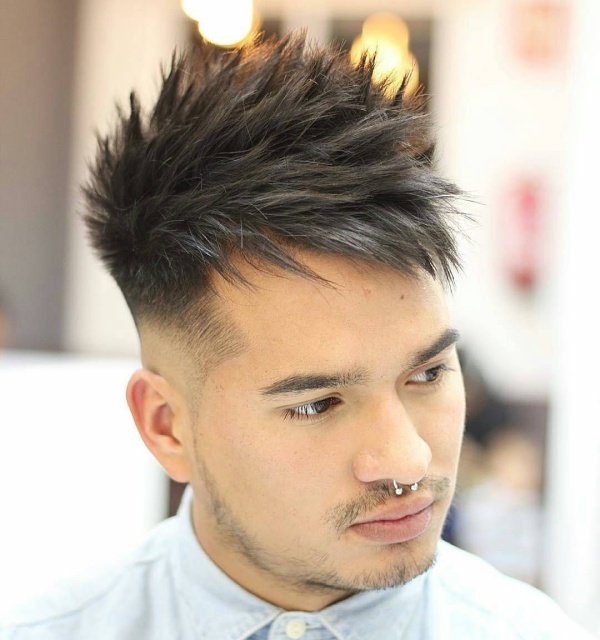 Spikes are one such Asian haircuts for men growing in popularity even today! These fantastic hairstyles are popular among men belonging to all age groups. Textured spikes are one such variation of spikes in which these spikes are built with additional texture employing using a hair gel. Hair gel is used to flatten the side hair and bring volume and texture to the hair on the top of the head. The hair might be brushed and parted towards the right or left, and even some strands of hair may be left hanging on the forehead.
Related: Cool Spiky Hairstyles For Guys To Try
16. Asian Braids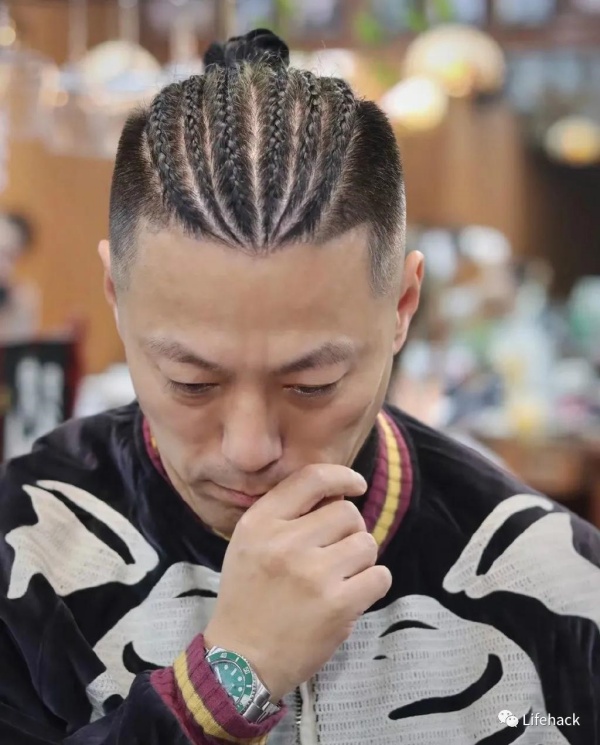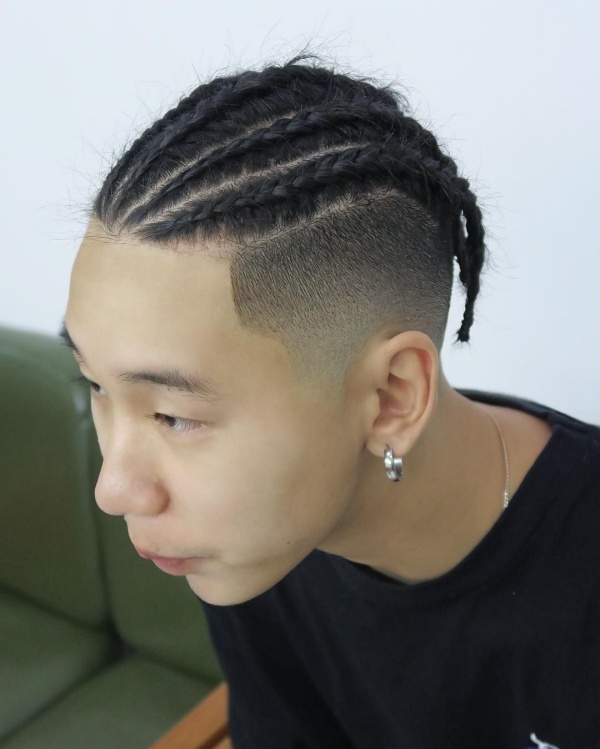 Another variation to the classic dreadlocks is the Asian braid hairstyle. If you have long, mid-length, or medium-length hair but are unsure about doing a dreadlock, then a braided hairstyle is worth trying. Asia braids can also be done in multiple ways, including a complete hair braiding or braiding of the front middle part of the hair or sometimes just one side of the head. Moreover, these Asian braids can be paired with faded or undercut haircuts.
17. French Crop Haircut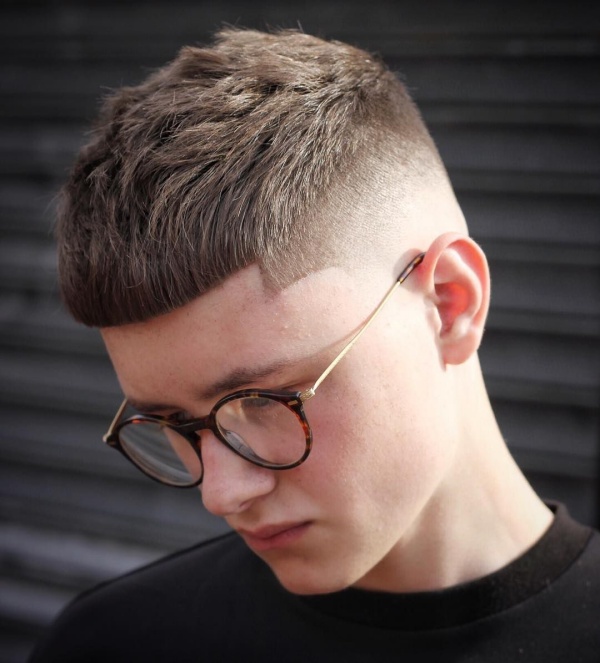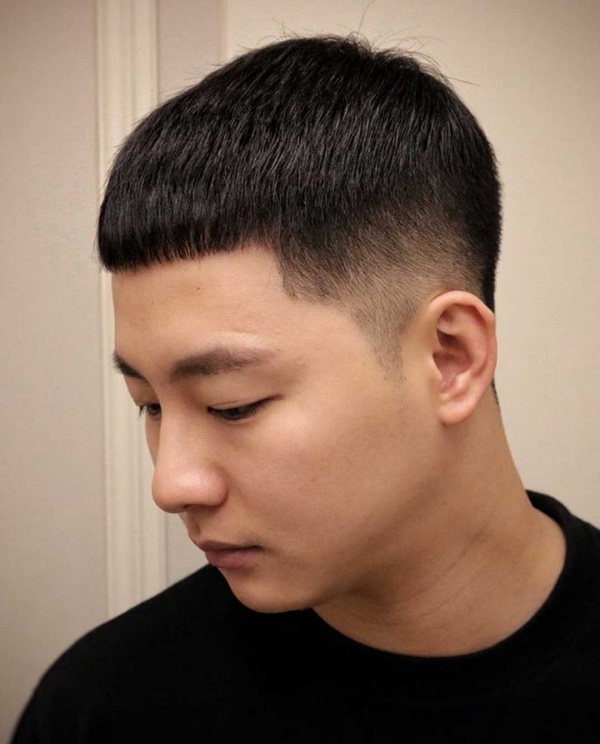 The French crop haircut is a chick haircut that many Asian men adopt. It is a short hairstyle for men which features short-length hair throughout the head. The hair is then styled into noticeable fringes. A benefit of trying this hairstyle is that it is a short-length cut that requires minimum effort for styling the hair. Moreover, this haircut is also easy to maintain and carry.
18. Middle Part Asian Hair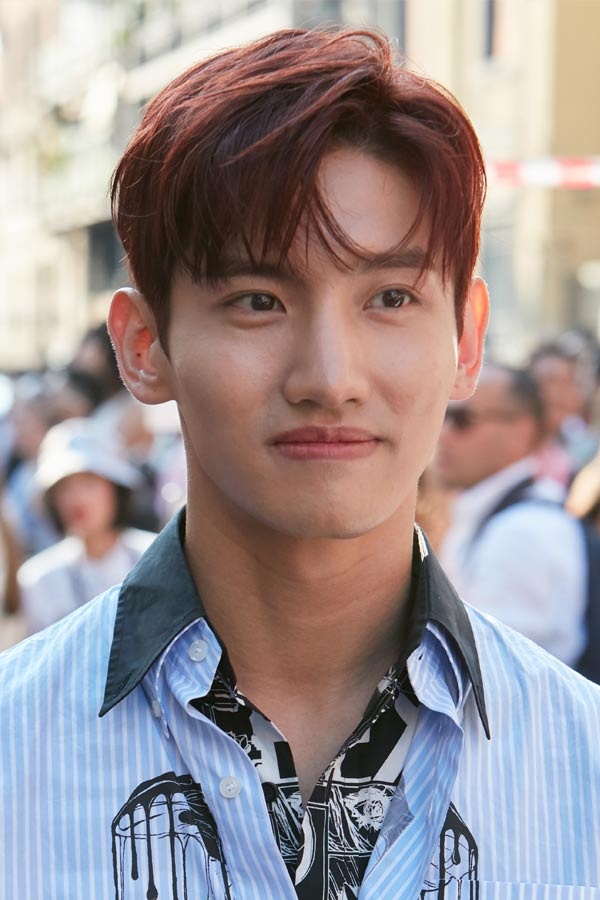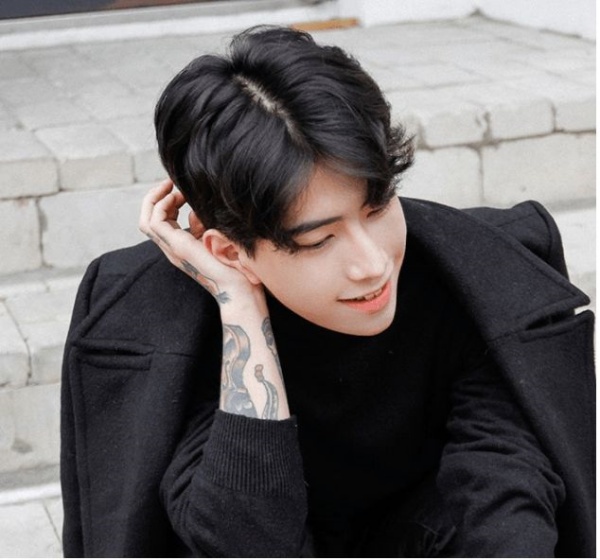 The middle part of Asian hair is an Asian hairstyle that remains underrated. Although this is an everyday hairstyle in Korea, the central part of Asian hair is one such Asian haircut for men that many men around the globe are recognizing. This hairstyle is such that it goes with both short hair and long hair. Middle-parted Asian hairstyles can be carried out very well with men who have undercut hairstyles.
19. Side Fringe With Burst Fade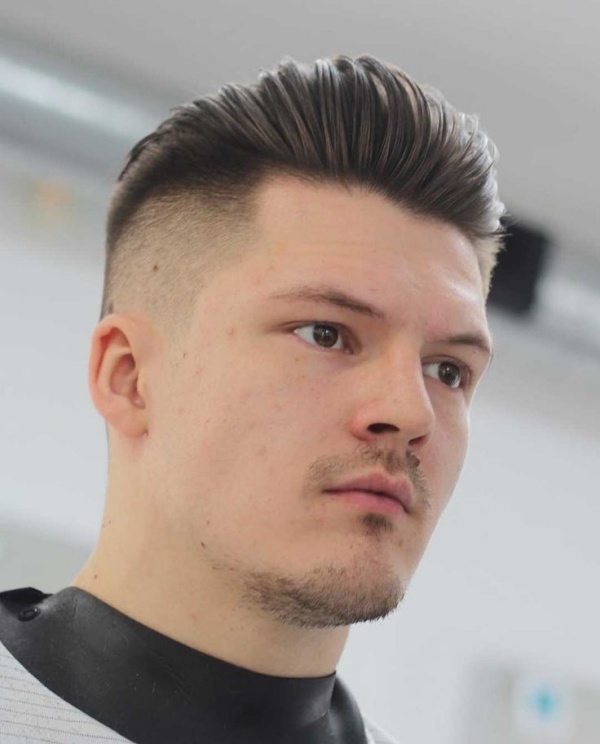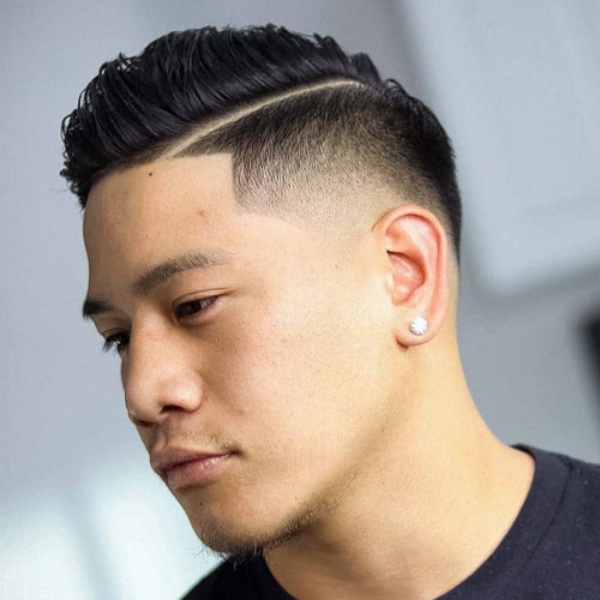 Who says that fringes are only from women? Fringes can be embraced by men gracefully too. Many options can be chosen to create an impactful hairstyle when it comes to fringes. Side fringes are one such hairstyle that looks amazing on Asian men. Pairing these side fringe with a bust fade is an excellent option for creating a glamorous look as the fades from behind the ear is a fantastic pair with the fringes formed from the central part of the head.
20. Asian Men Dreadlock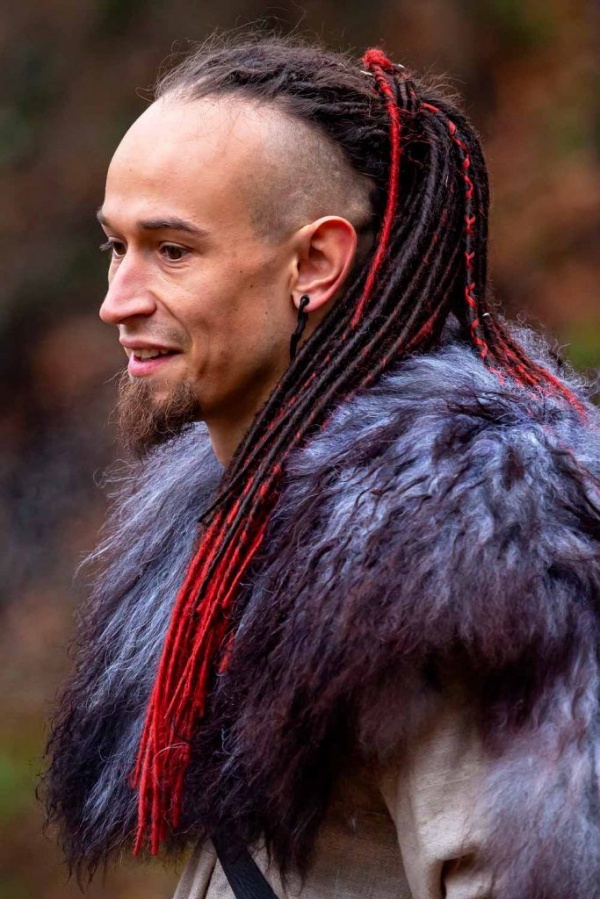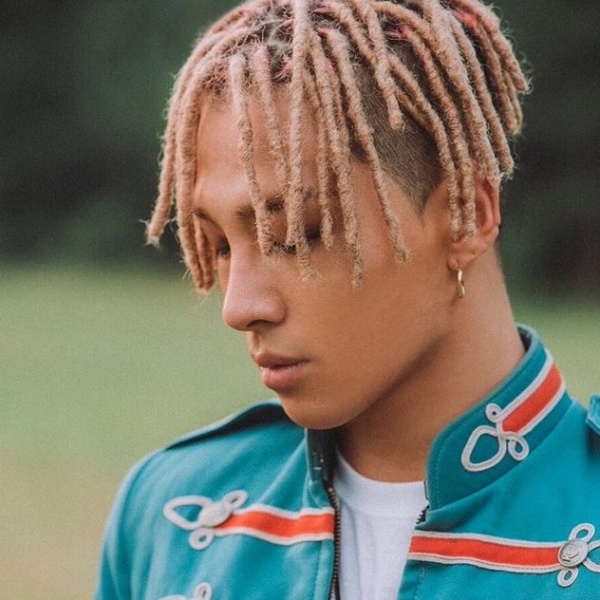 Experimenting with one's hair is the new trend among Asian men. Asian men are now widely accepting the dreadlocks look these days. So if you are ready to take the step of growing your hair long, then trying out the dreadlocks look will be an incredible option for you. However, it is recommended to consult your stylist before embracing the look. Dreadlocks can further be styled in several ways, like pairing them with a burst fade or an Asian undercut, or can be knotted into a half bun too. You can also adopt the dreadlocks look if you have mid-length or medium-length hair too.
21. Bro Flow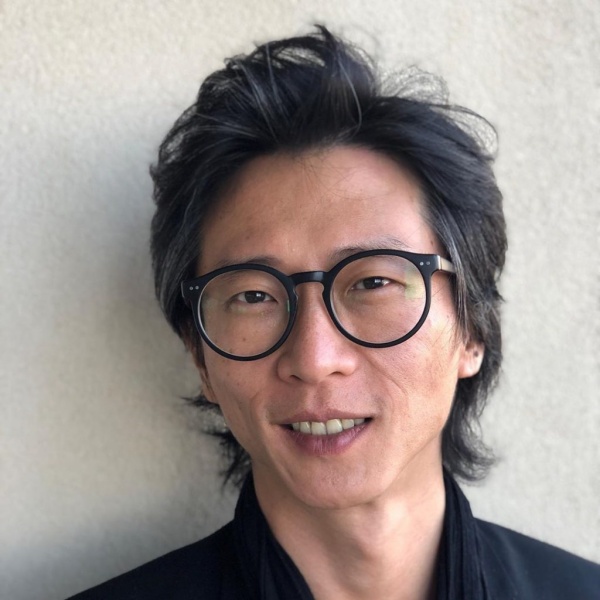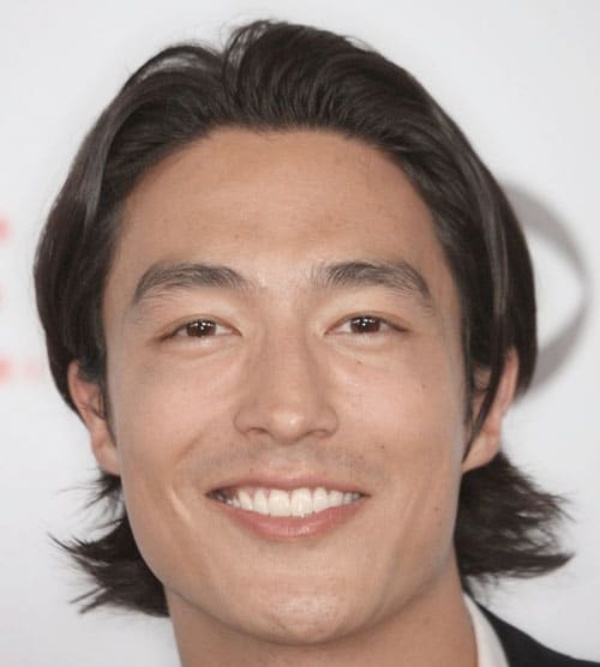 Are you confused about cutting your hair short or growing it long? Why not just keep it medium length with the bro flow hairstyle! The bro flow hairstyle is a go-to hairstyle for medium-length or longer-length hair. His hairstyle preserves the natural look of the hair and gives an attractive appearance. With the bro flow hairstyle, you may leave your hair untouched or blow dry it into a puffed-up look. You can also use some hair wax and brush back your hair with the bro flow haircut.
22. Low Fade Haircut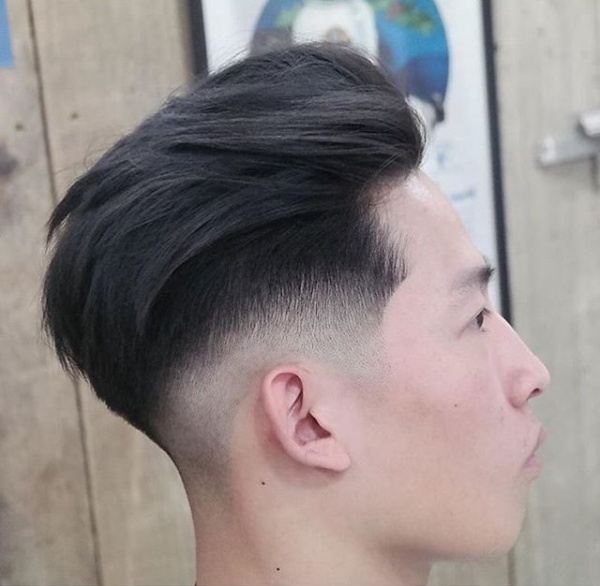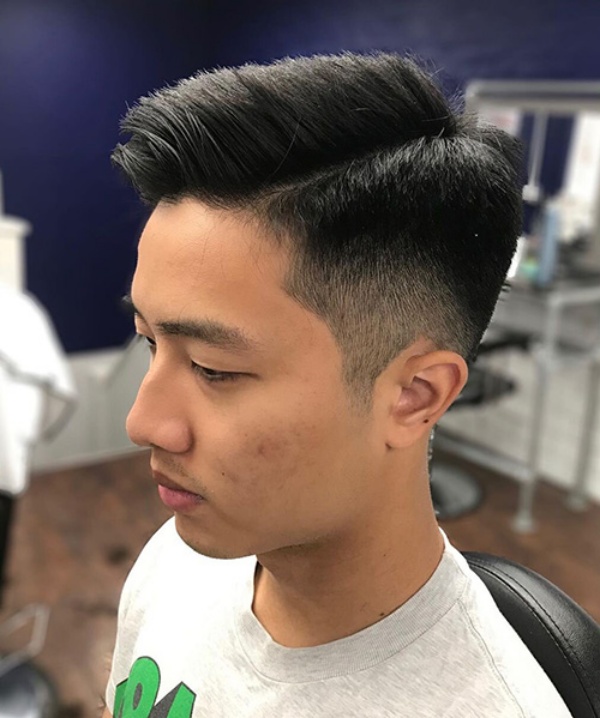 Another classic Asian haircut that many men love is the low fade haircut. A low fade haircut s a timeless classic hairstyle in which the low fade look is created by adding a faded appearance at the edges. This low fade haircut can be paired with evenly chopped hair or any hairstyle.
23. Choppy Bangs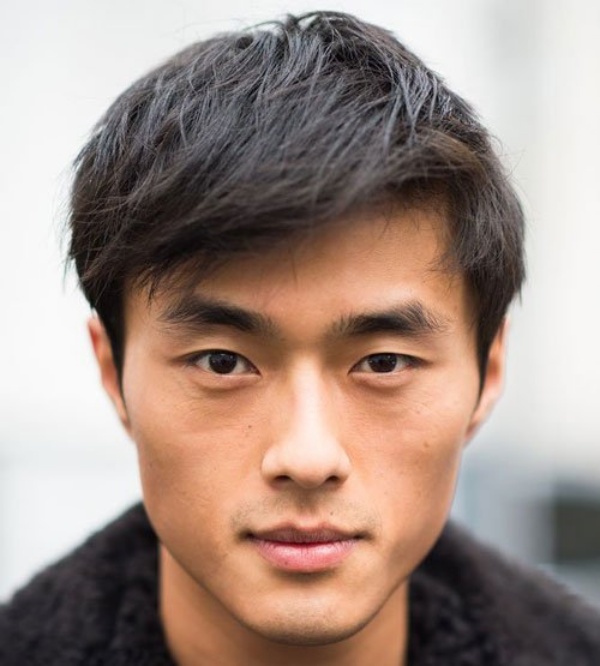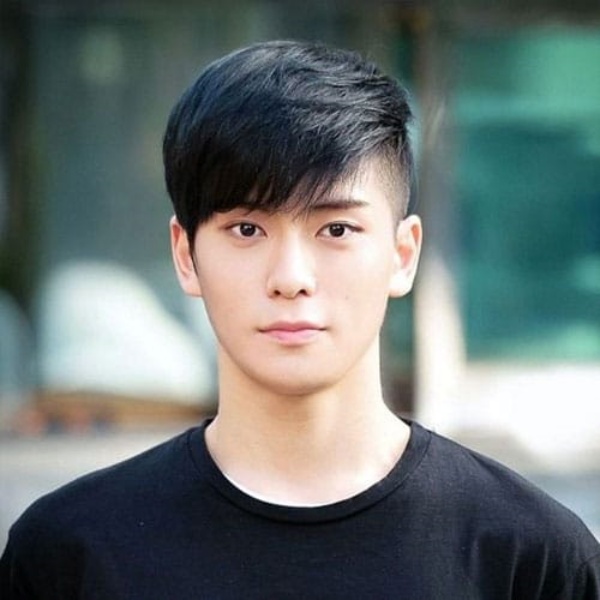 Asian hairstyles are not just limited to cropping the hair short or spiking it up. Choppy bangs are such haircut that focuses on some bangs falling freely over your forehead. Although it has been a little unpopular, this fantastic hairstyle is a smart haircut, especially for those men who have a broad forehead. Choppy bangs suit perfectly on those men who have a round face. Since this haircut is all about bangs, the bangs are chopped roughly and in such a way that it falls over the forehead and remains right above the eyebrows.
24. Pompadour With High Fade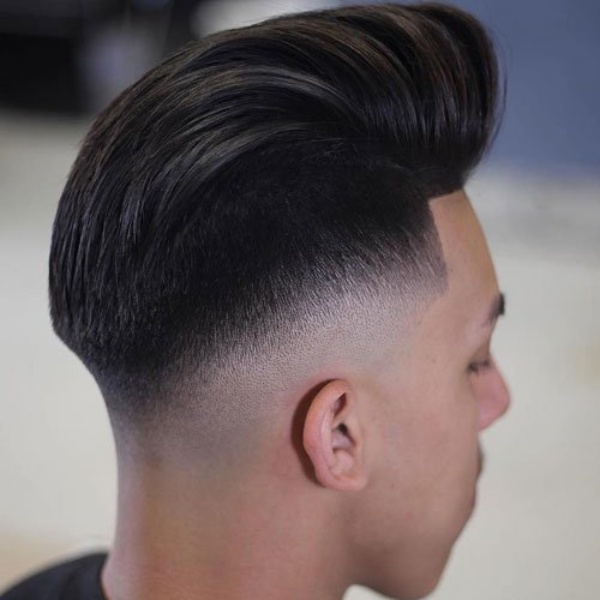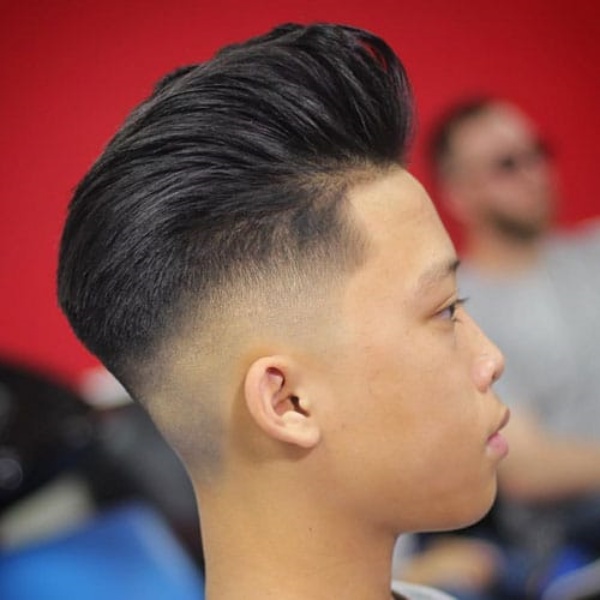 If you have thick and dense hair and are looking for a neat and stylish hairstyle for yourself, then pompadour should be your ideal choice. This elegant hairstyle can be achieved by getting a high-fade Asian haircut and then styling your hair. The hair is brushed up and secured through hair mousse or gel, creating high volume pomps. Embracing this hairstyle will give you an elegant and impactful appearance that can go well with formal and casual occasions.
25. Mid Fade With Slicked Back Hair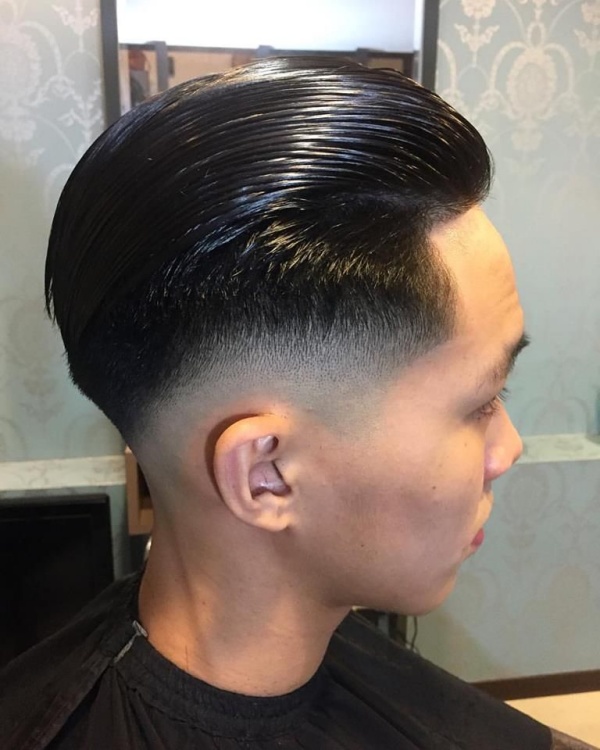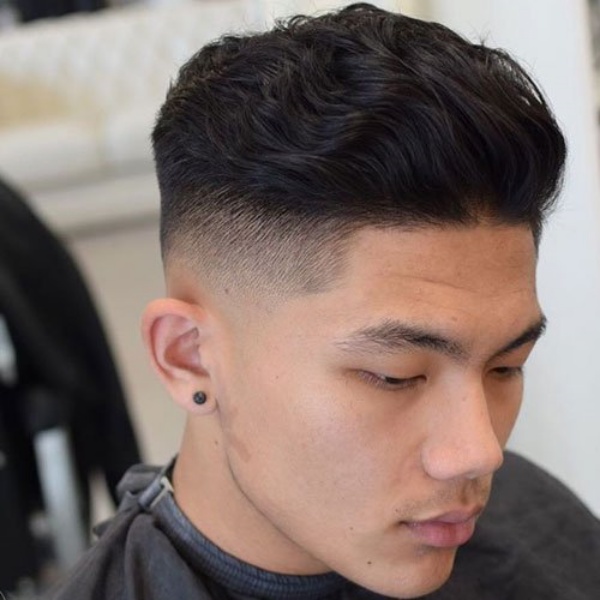 Slicked back hairstyle is one of the well-accepted Asian men's hairstyles which matches perfectly with the mid fade haircut. When opting for a mid-fade haircut, the remaining hair needs to be appropriately styled to enhance your look. It is why his slicked-back hairstyle is often paired with a mid-fade haircut. The slicked-back hair refers to brushing the hair back and setting it up smoothly with the help of a hair getup or hair mousse. A smooth, firm look of your hair will add elegance to your overall appearance.
26. Layered Short Hair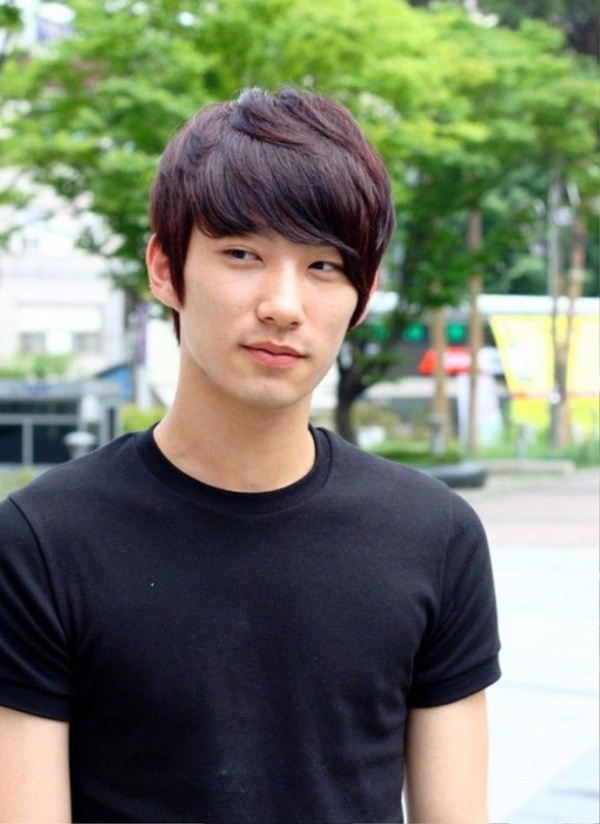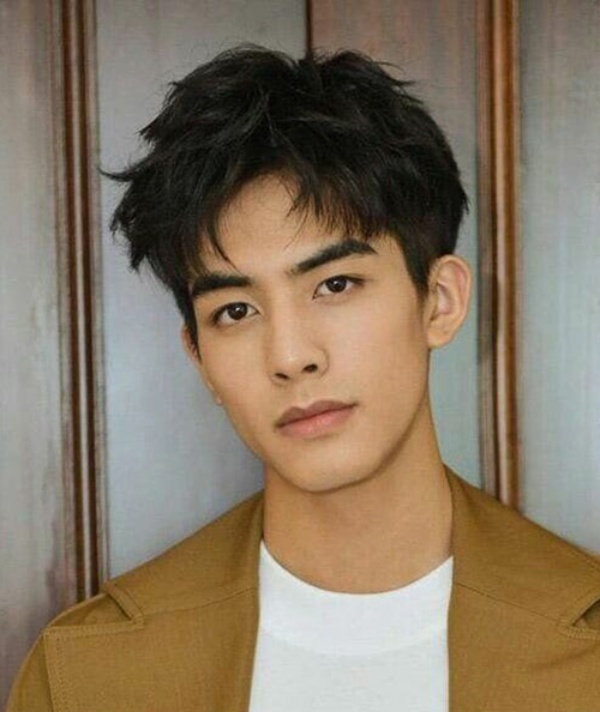 Short hair is something that never goes out of fashion. Although it seems that hairstyling options are cut down with short hair, so is not the case. Short hair can be carried very well, especially when your hair has a rough texture. Layered short hair is one such must-try short haircut that makes your hair look layered and messy and enhances your schoolboy appearance, creating a high impact.
27. Emo Hairstyle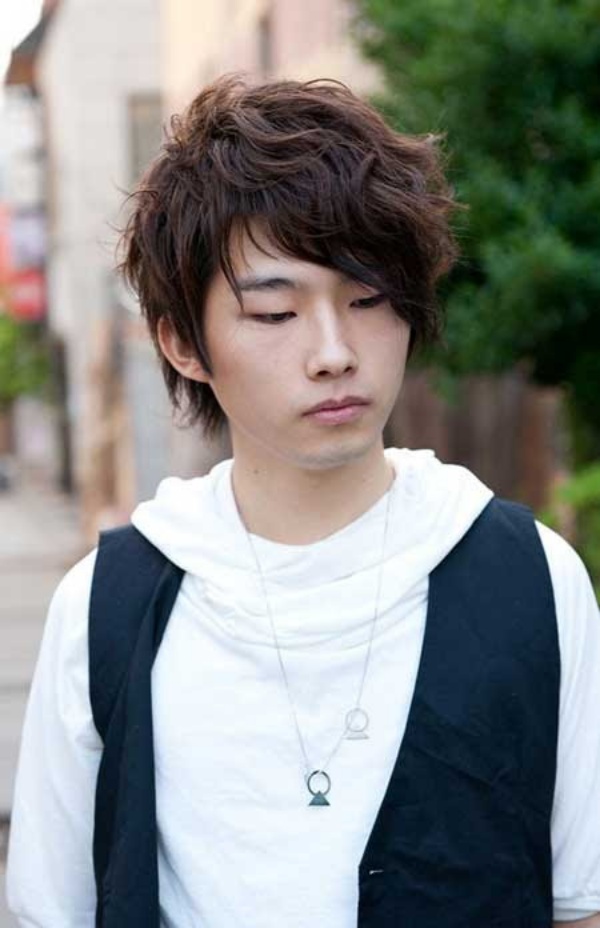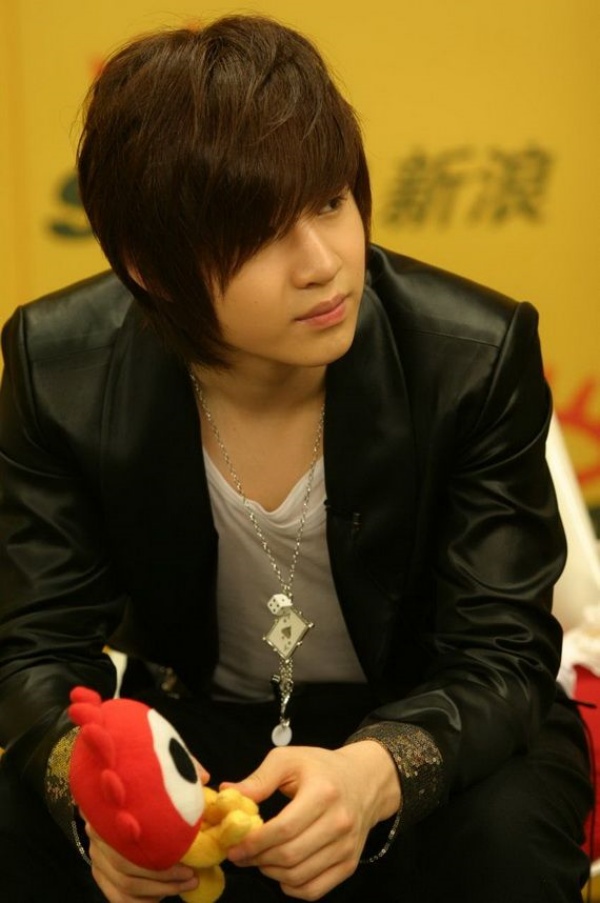 Another Asian haircut for men who have made a comeback is the emo hairstyle. This unique haircut is generally embraced by those men who have a comparatively more little face and sleek body. Emo hairstyle is a funky haircut that is styled so that the hair is not simply parted to one side but is brushed in a way that creates a messy texture to make an attractive appearance. Using some hair gel or hair mousse will stiffen the hair and keep the hairstyle in place.
28. Textured Haircut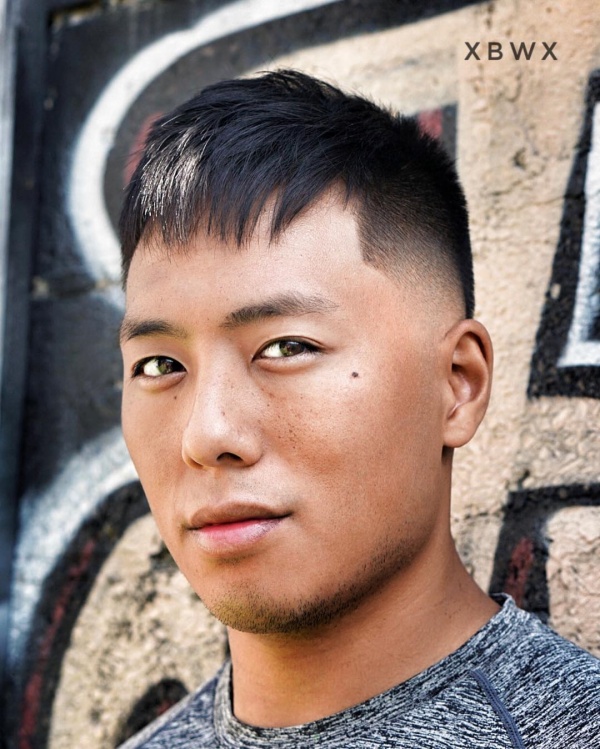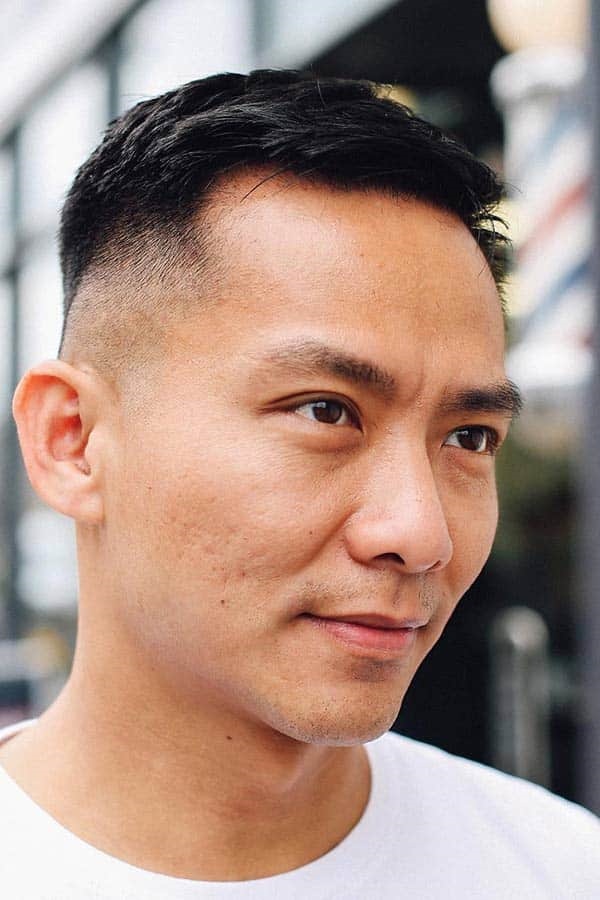 Adding some texture to the hair is always an excellent idea for making the hair appear more voluminous and giving a cool look to Asian men. In this hairstyle, men must have a haircut of medium-length hair that is neither too short nor very long. Then, the hair can be styled by adding additional texture by brushing back the hair. Make sure to use some hair mousse to set up the hair firmly and maintain the textured look.
29. Man Bob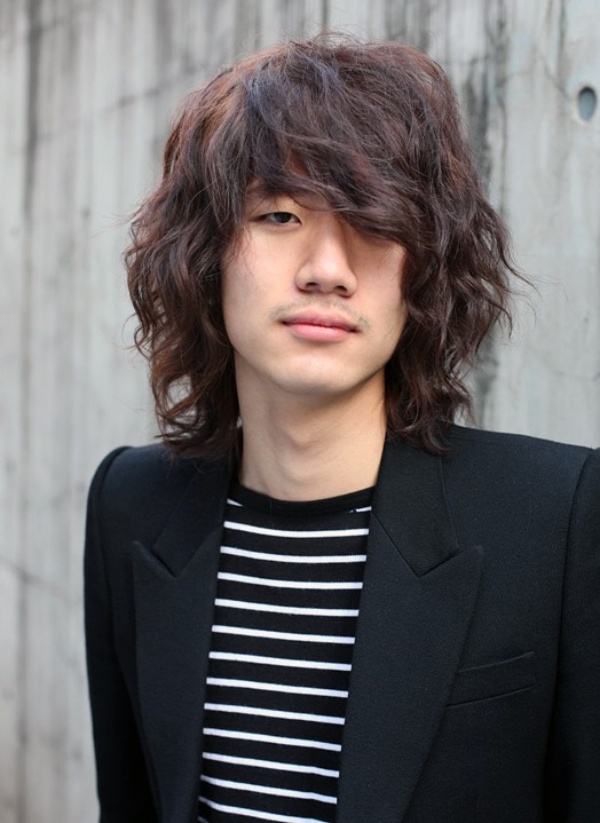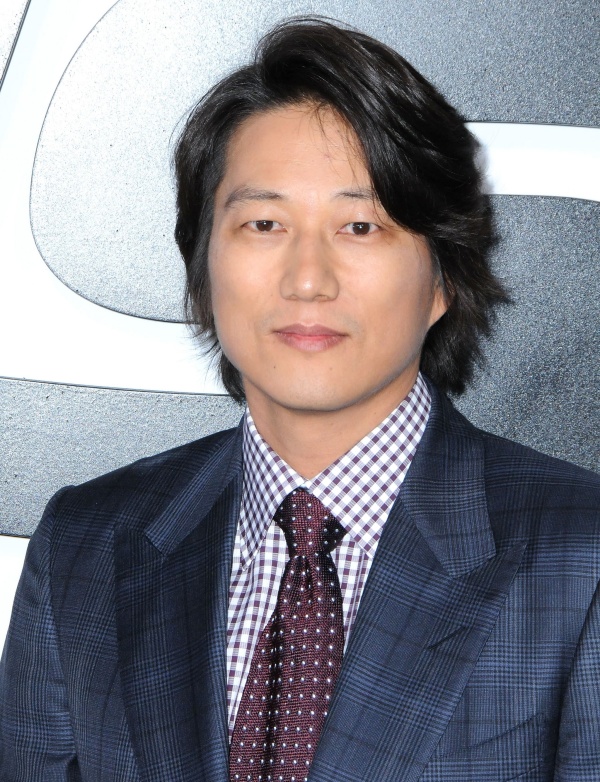 Can men have bob haircuts? Well, the simple answer to this question is yes, they can. Man can go for bob haircuts may it be a short bob, long bob, or a medium-length bob cut. Bob is one such haircut that can be adopted by men of any age, provided they carry the look gracefully. Bob haircuts can be associated with messy hair or silky straight hair. Further, another variation of bob includes symmetrical or asymmetrical haircut, which can have a side or a middle partition.
30. Asian Mullet Haircut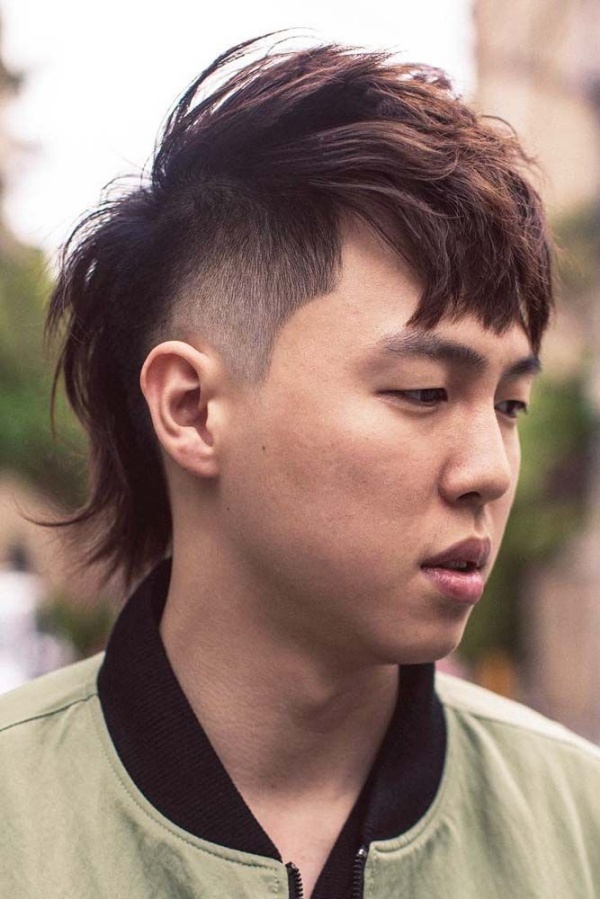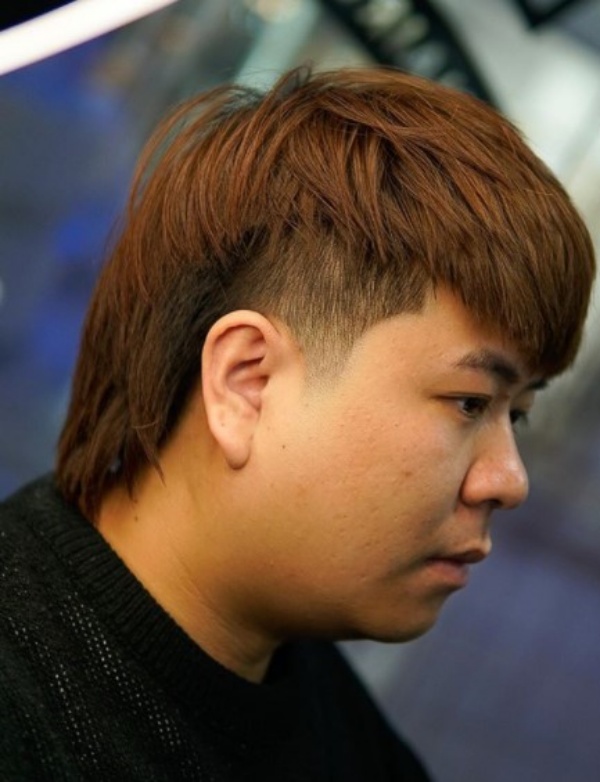 Yet another funky Asian haircut is the mullet haircut that gives one a fiery and mesmerizing appearance. The mullet haircut is among the most desirable and provides a man with a beautiful overall look. Mullet haircut today comprises a short haircut with faded and tapered sides but long bangs at the back. It gives a modern man a funky look that many men desire.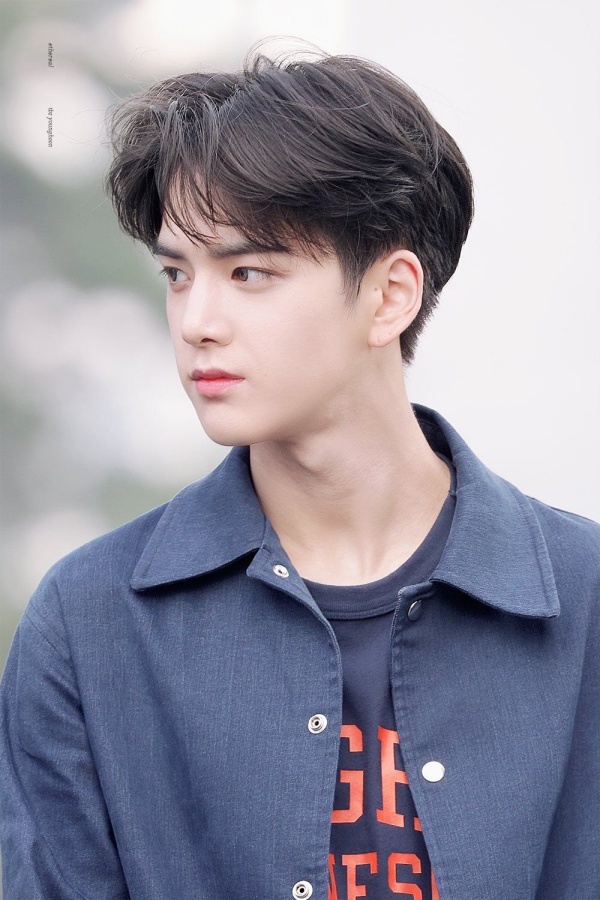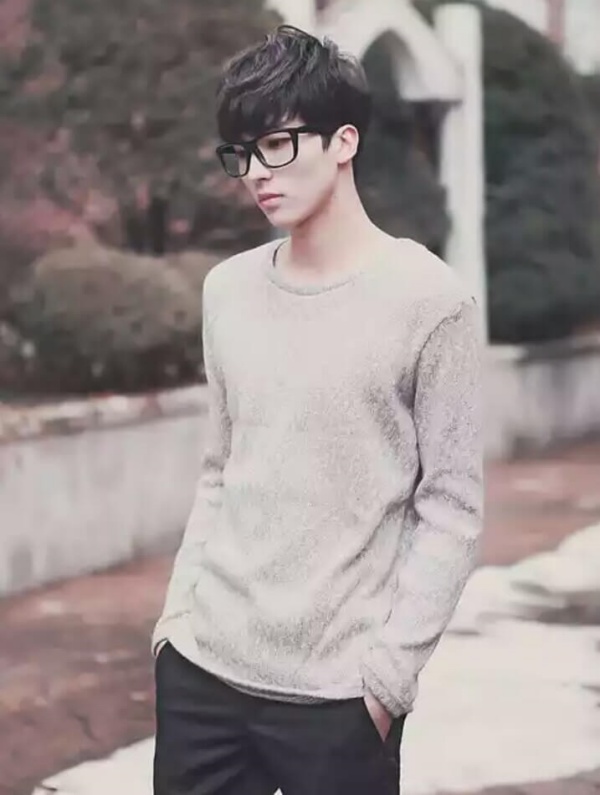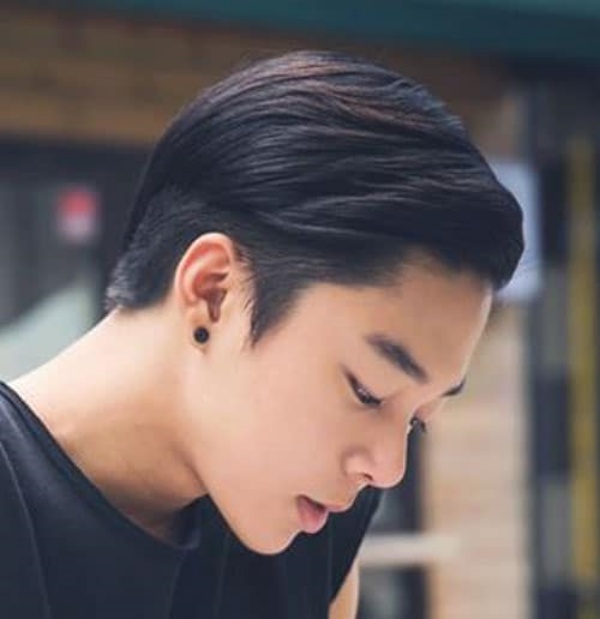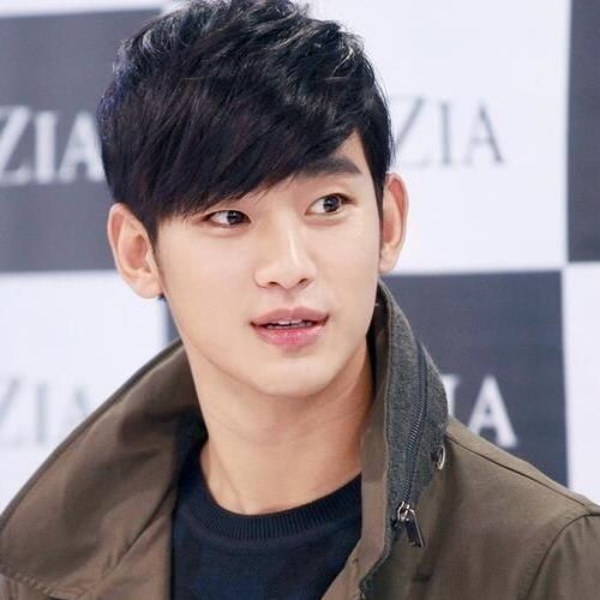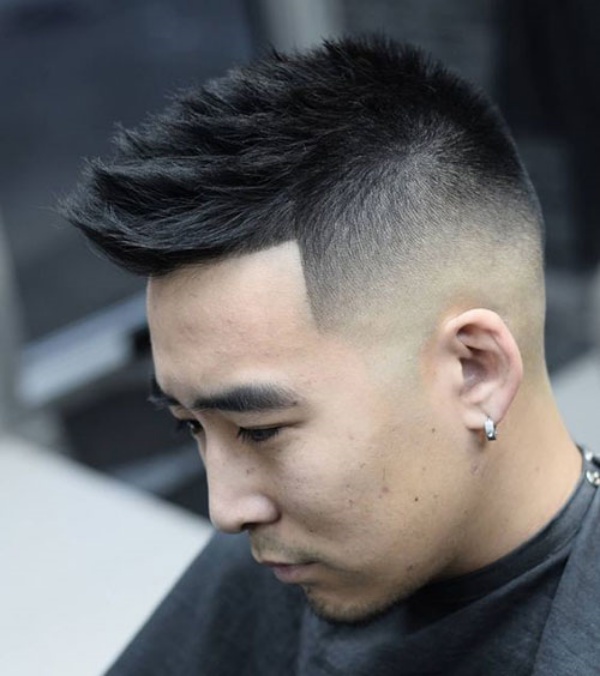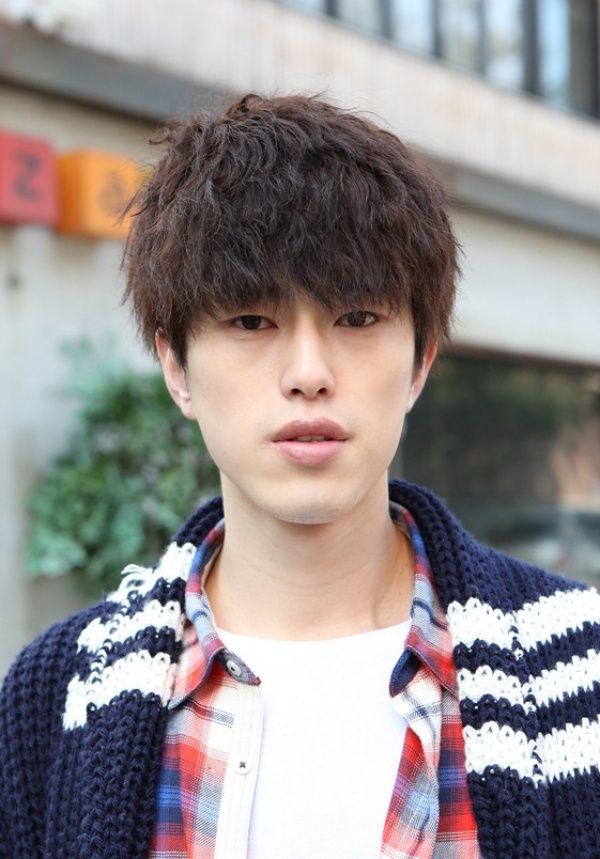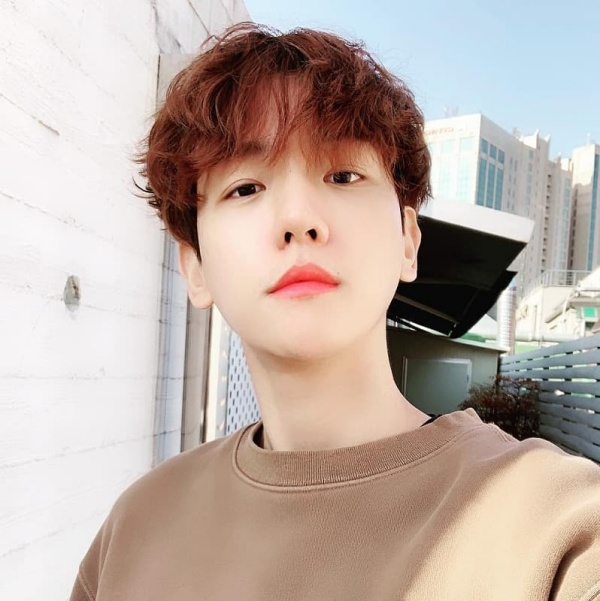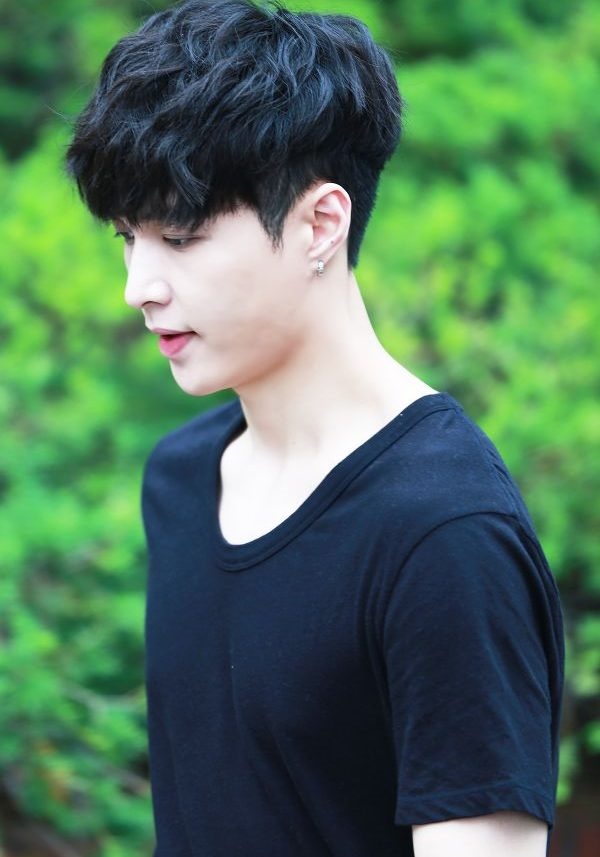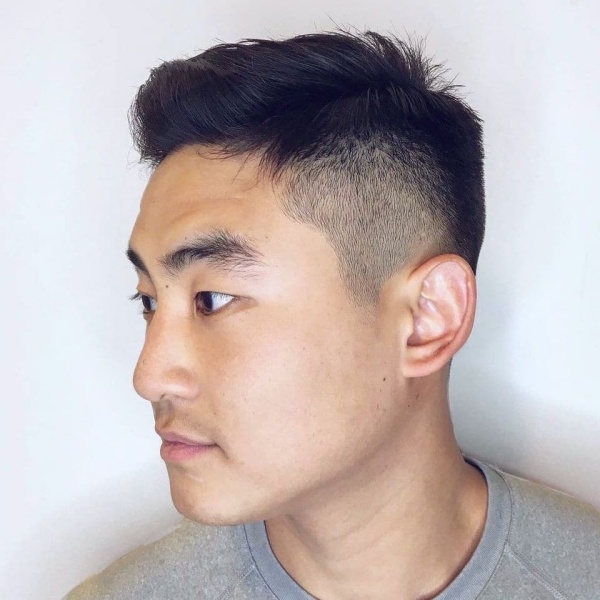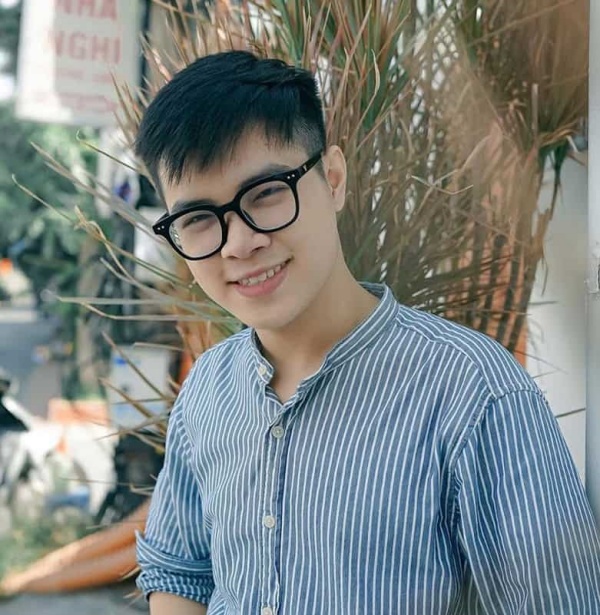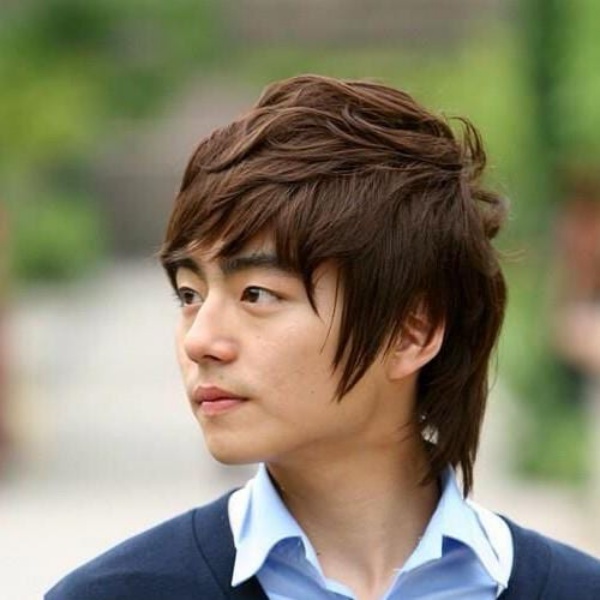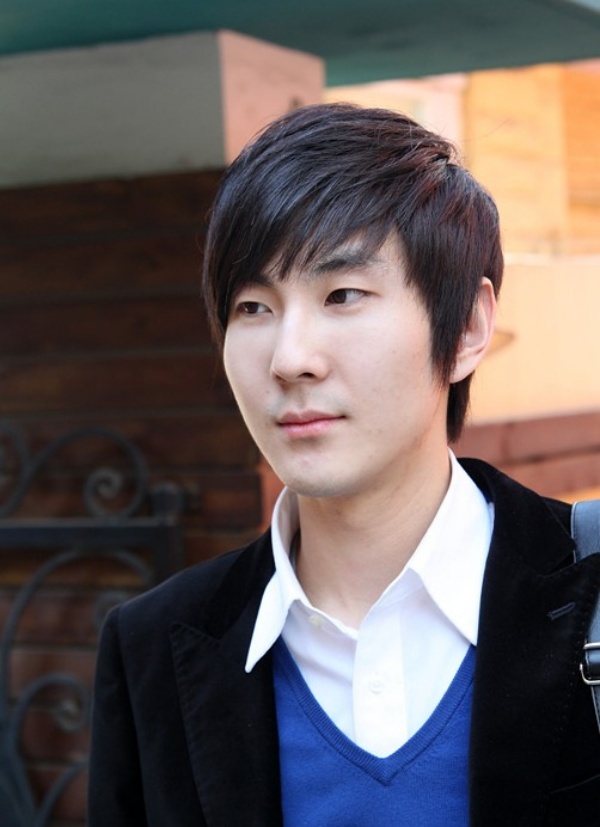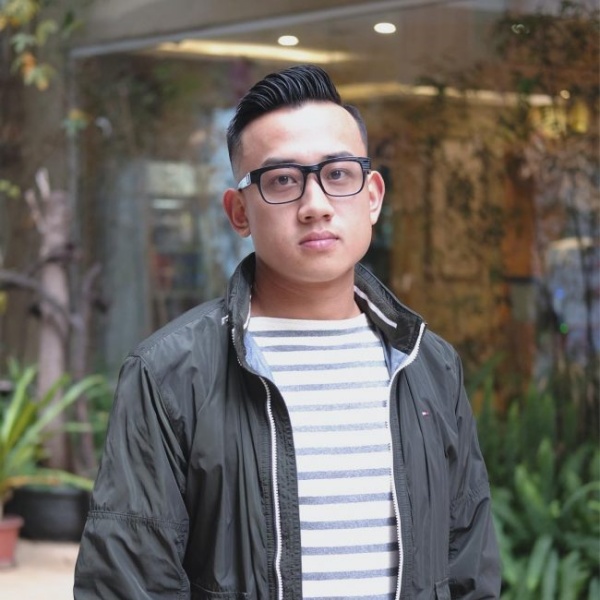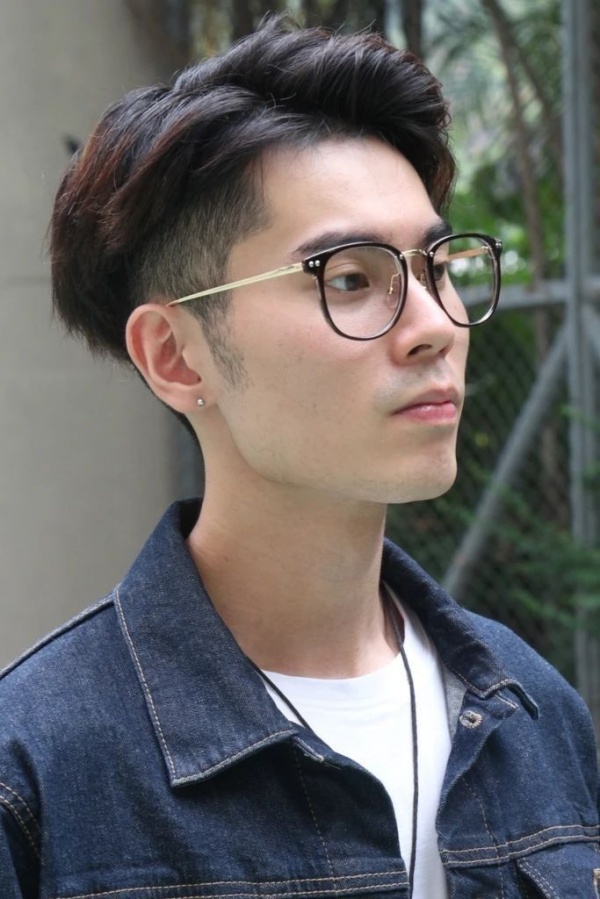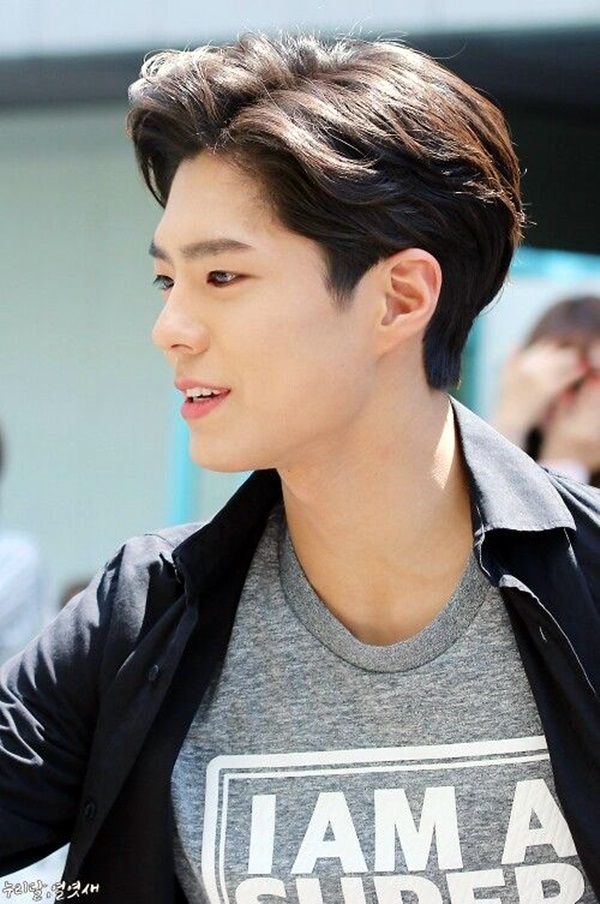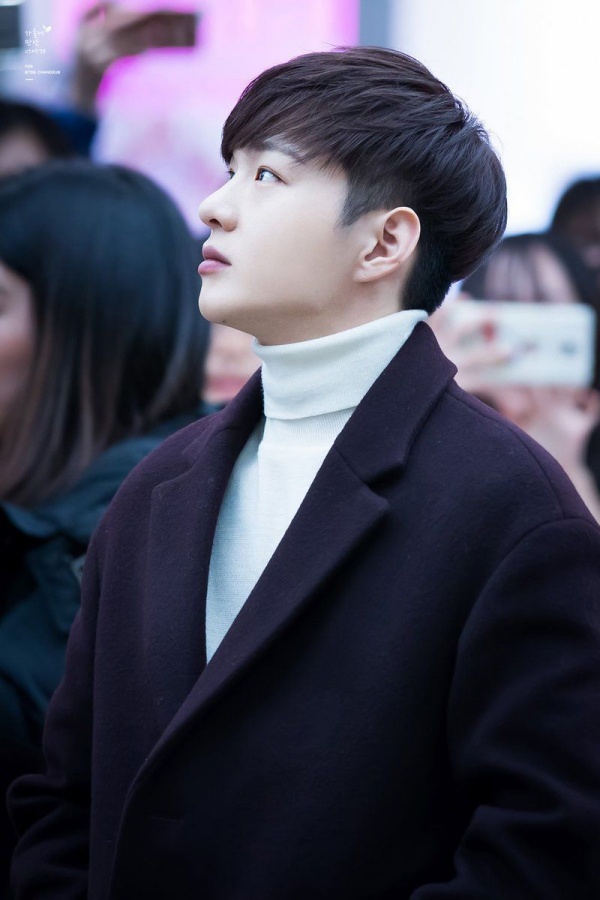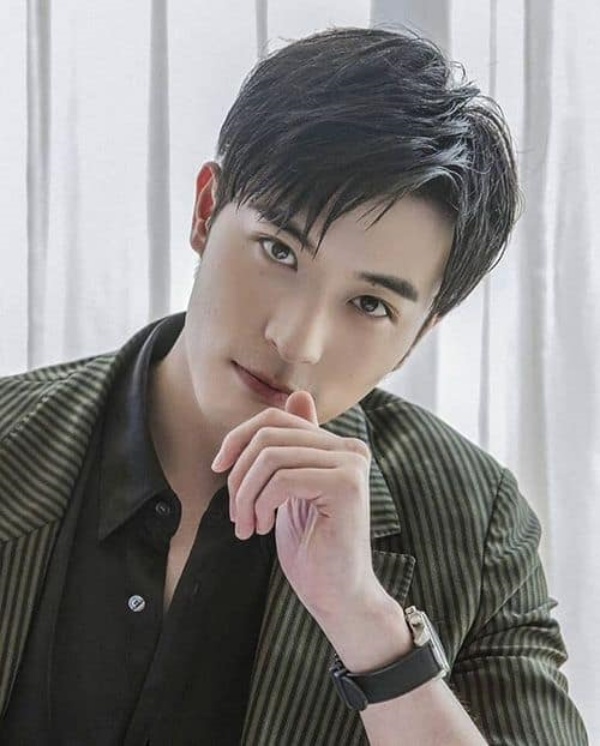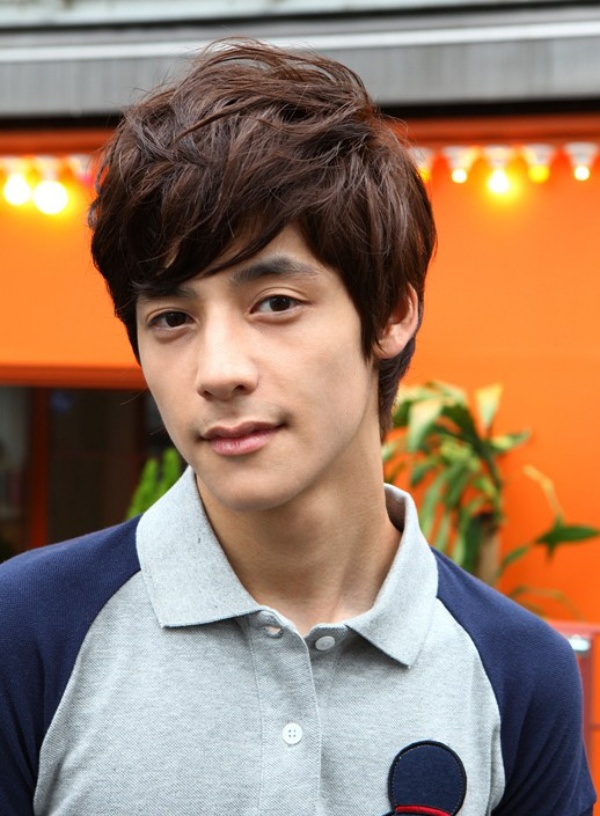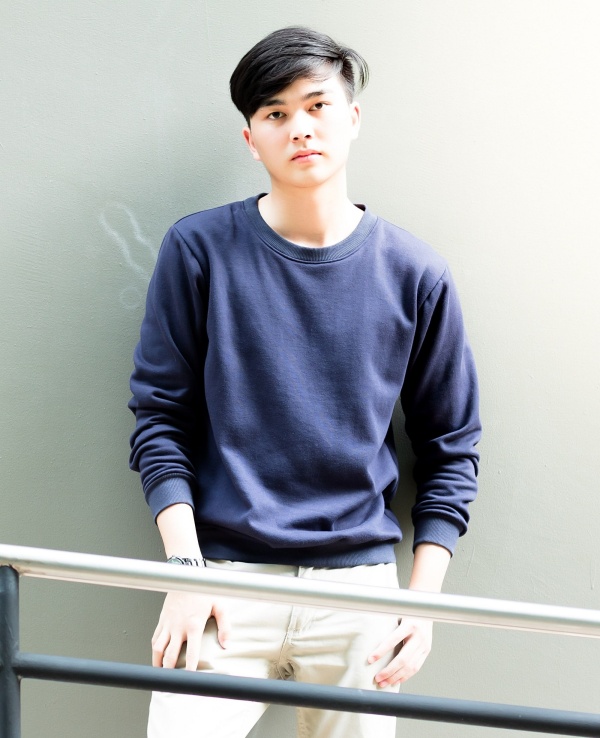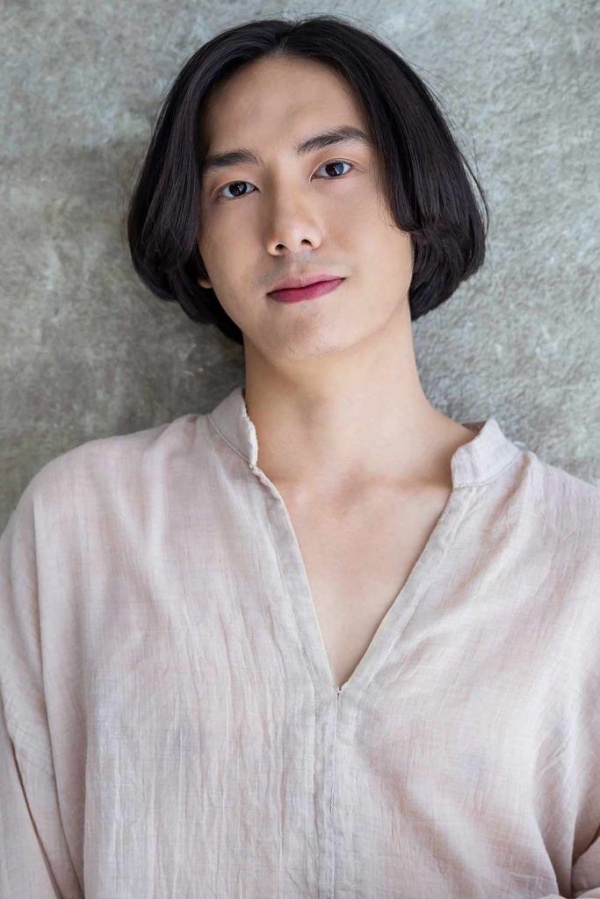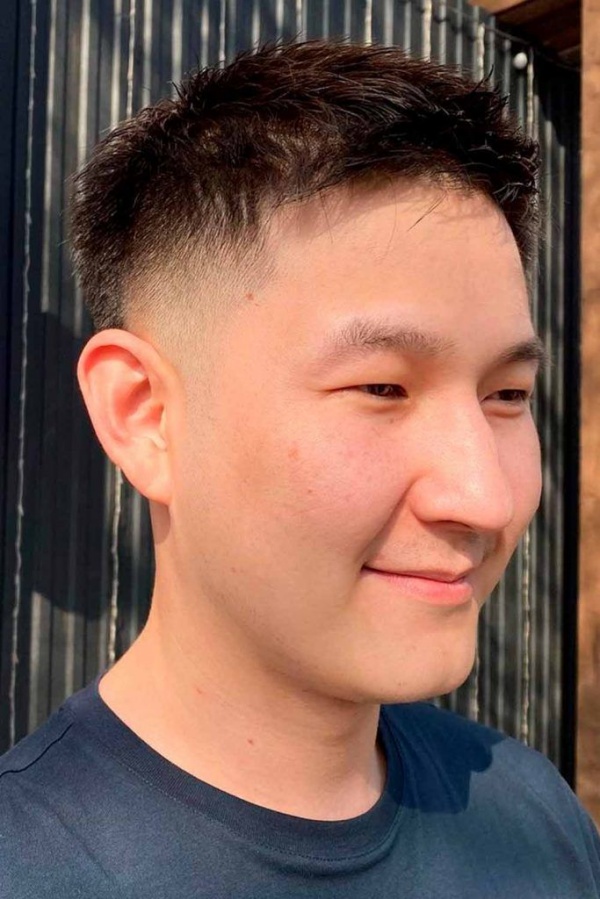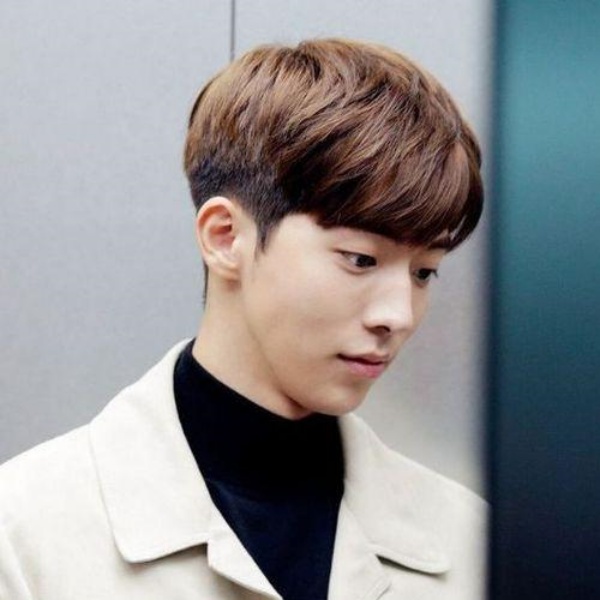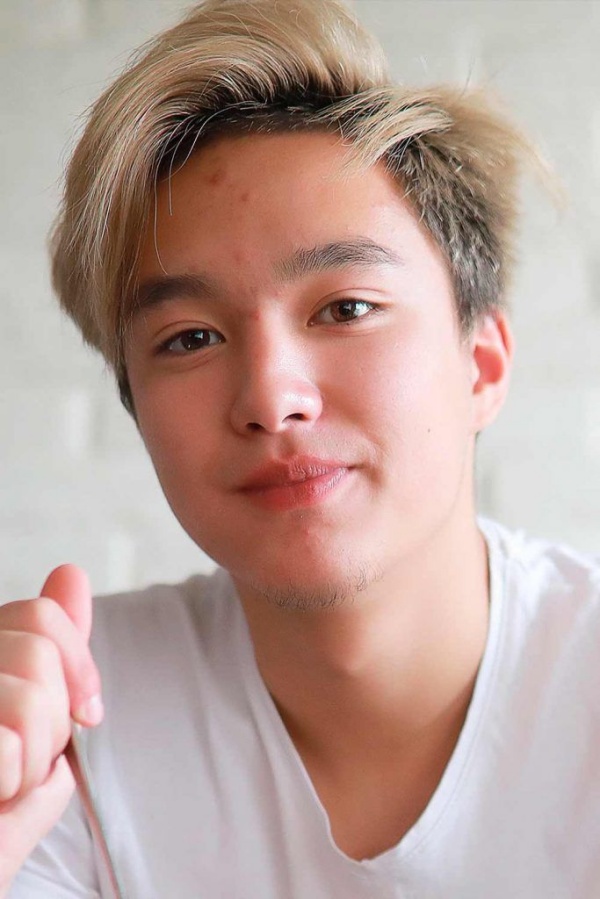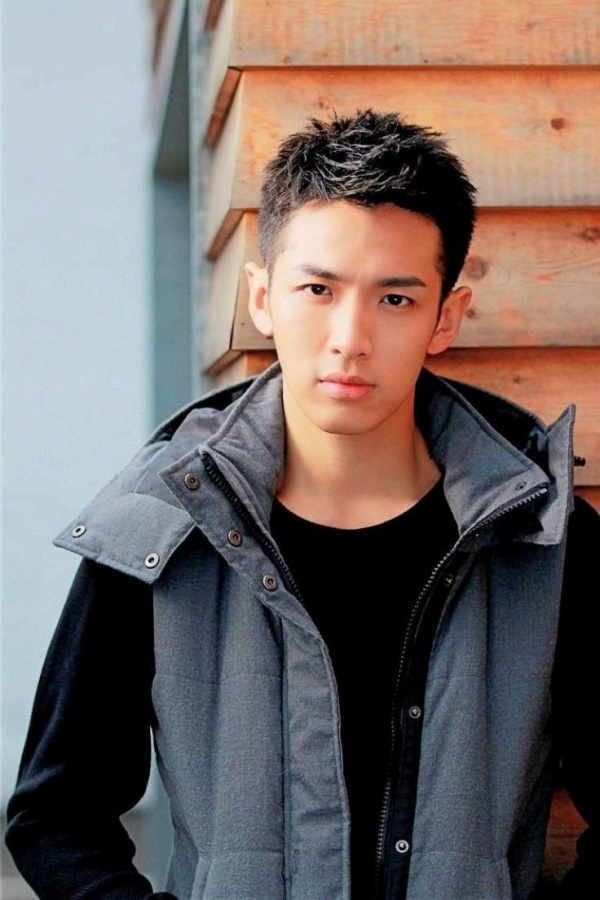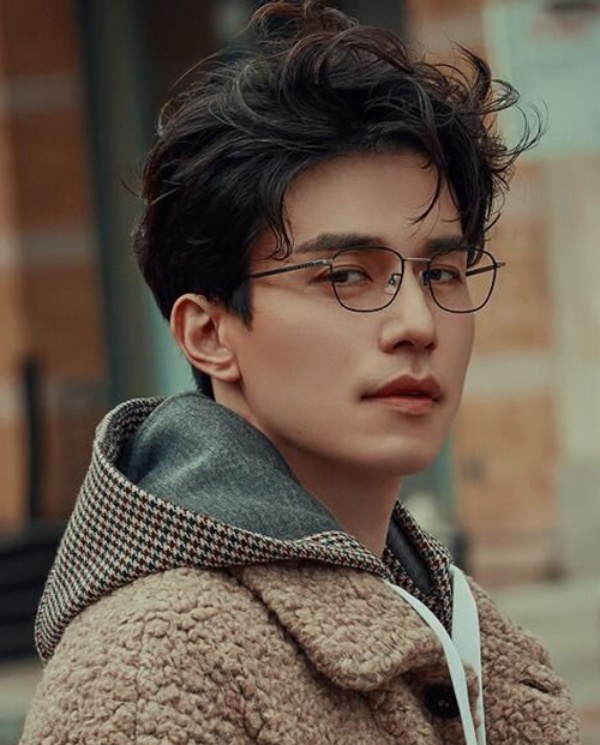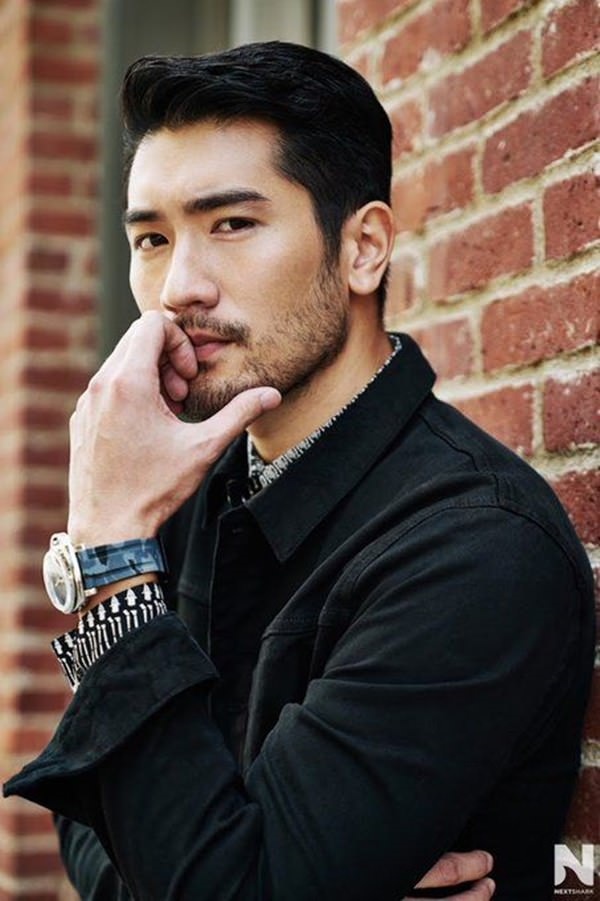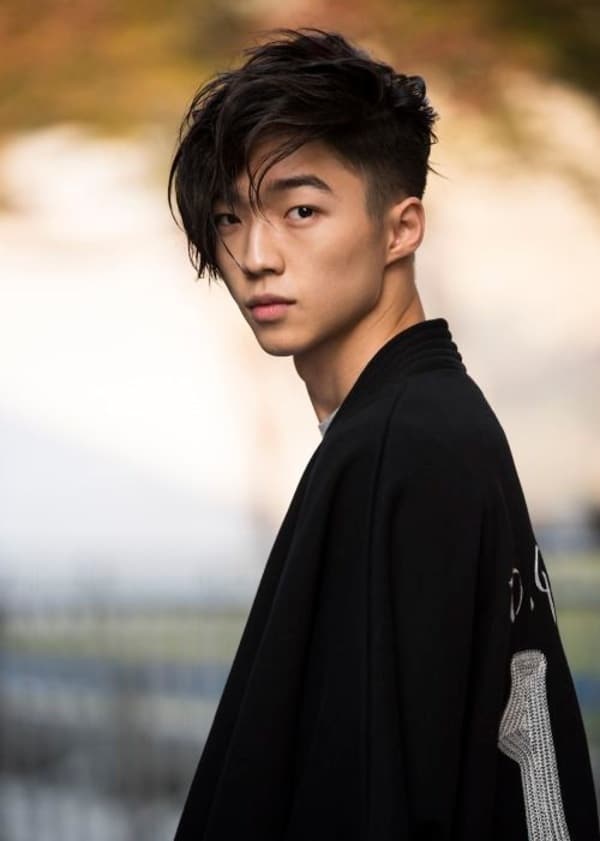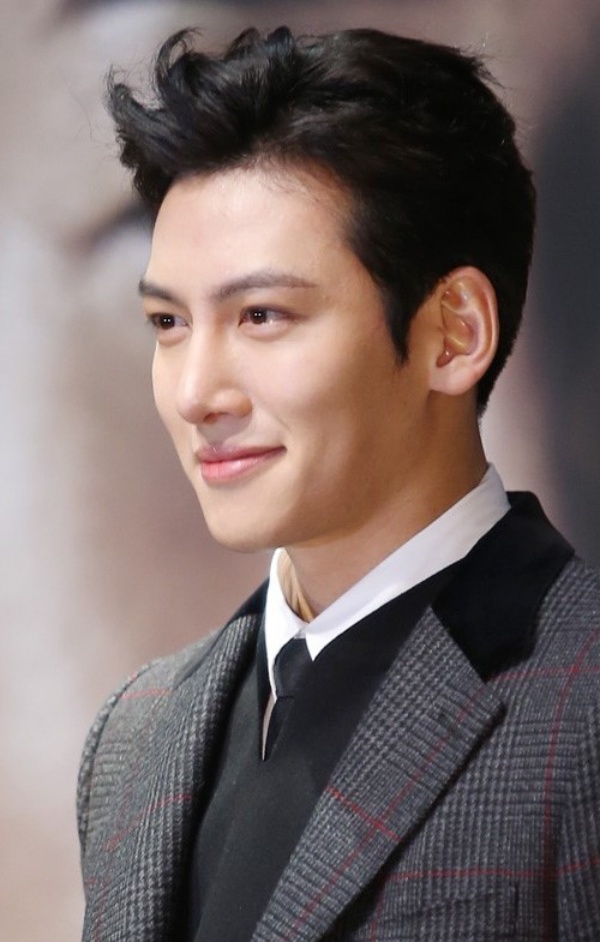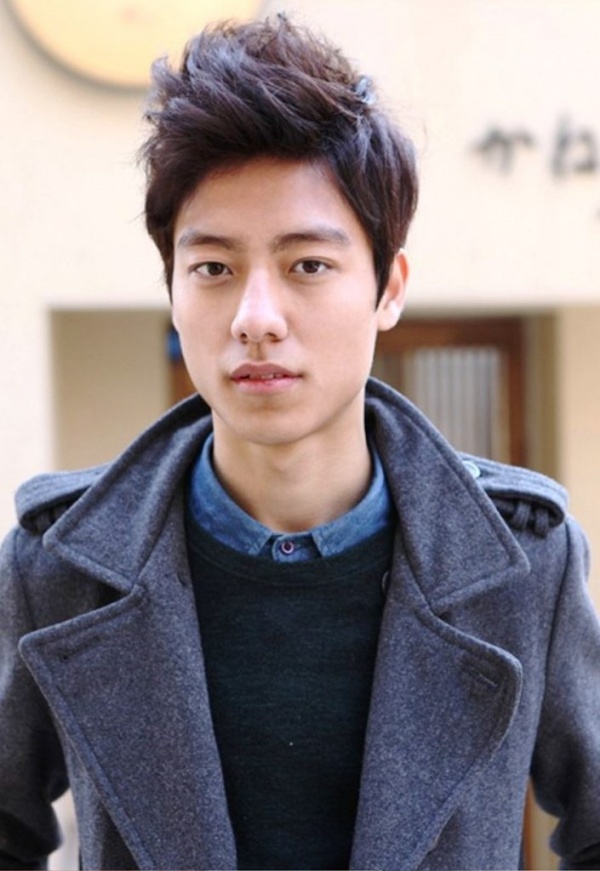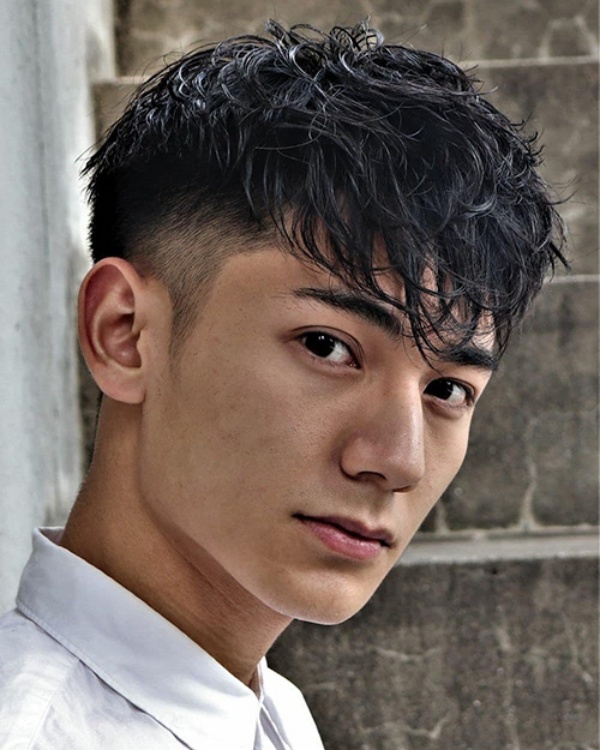 Conclusion
Thus, the options for Asian haircuts for men are uncountable and might even leave you confused as to which Asian haircut to opt for. From short-length hair to medium-length hair to long-length hair, Asian haircuts have them all. So no matter what length of hair you want, you will get them all covered in the wide range of top and trending Asian haircuts options. Asian haircuts are trending, widely recognized, and adopted by men of all ages. Hence, you will be exposed to multiple choices of Asian haircuts from which you can select one which fascinates you the most. We have selected and listed some of the top and best Asian haircuts for you in this article. So get ready to change your fashion statement with any of the top trending Asian hairstyles for men, and make sure to contact your stylist before transforming your look with an incredible Asian haircut.