The most important thing that men love is their hairstyle. This makes them try different hairstyle patterns to give a noticeable appearance. The craze for hairstyle begins with high school-going boys, and it lasts until one gets old. There needs to be a comprehensive list of hairstyles for men of all ages to try what they desire. The purpose of hairstyles is to make your face look more charismatic and attractive. The hairstyles must have a seasonal option so that men can try different styles in different seasons. This article is created for all those men who desire spiky top hairstyles for guys to look appealing.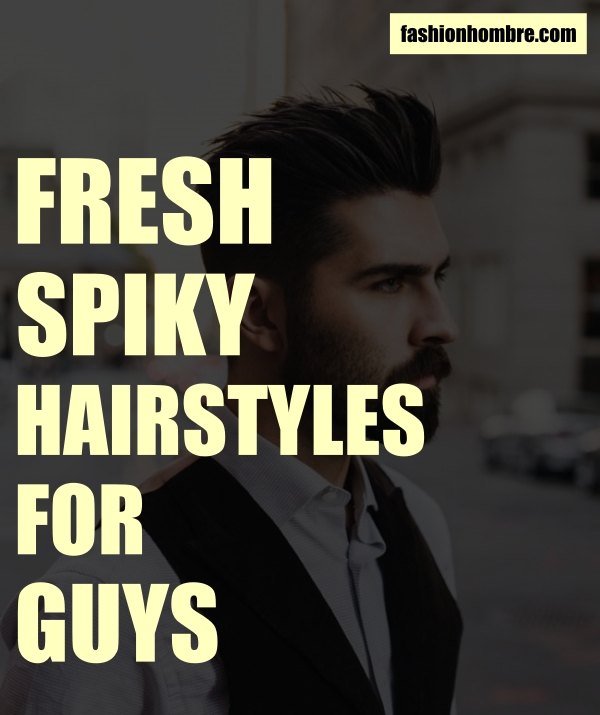 If you are confused with which hairstyle will be perfect for you, we have described each hairstyle to get an excellent knowledge of every hairstyle. From short to long, curly to wavy, there are many spiky designs to look into. The spiky hairstyles are selected to have both an office-going look and a party look at the same time. Even men with different facial shapes can try out from the list provided here. Let's begin with the different spiky hairstyles and choose what our heart desires!
Classic Spiky Hairstyles For Guys To Try
1. Small Spiky Haircut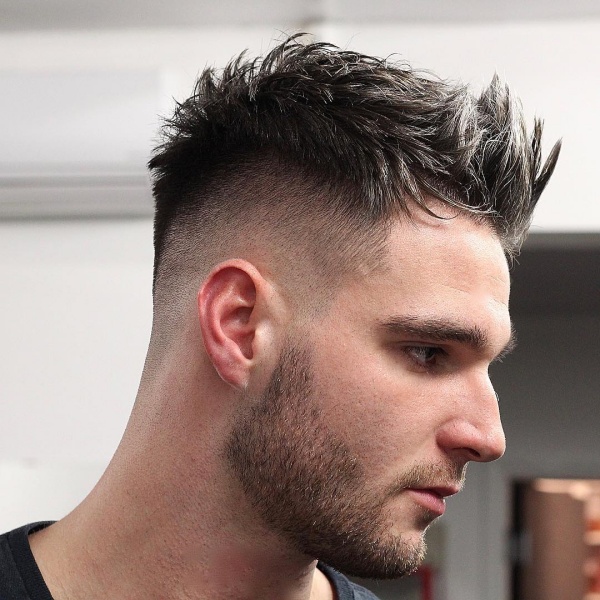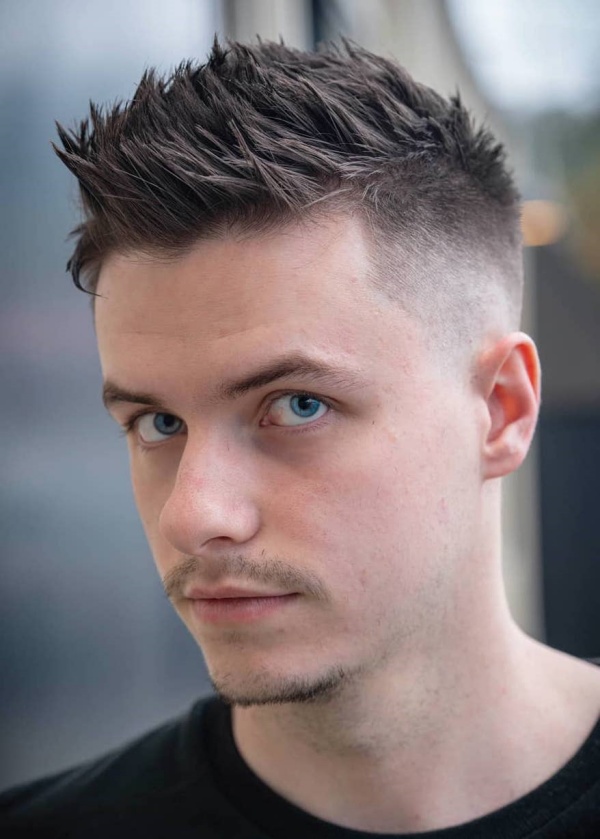 In recent days, small spiky hair is probably the most trending haircut because short hair is easy to style, pretty simple to maintain, and can look good with little hair products. Short spiky hairstyles are creative, and guys can always spike up new designs anytime they wish to. The design of short spiked hair contains short sides, such as a high bald fade or disconnected undercut. A short haircut on the sides offers the necessary contrast to focus the eyes on the spiked-up top.
2. Messy Spiky Haircut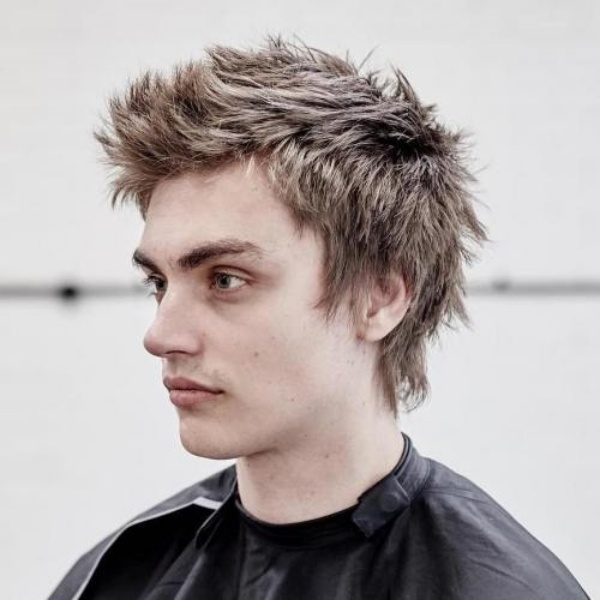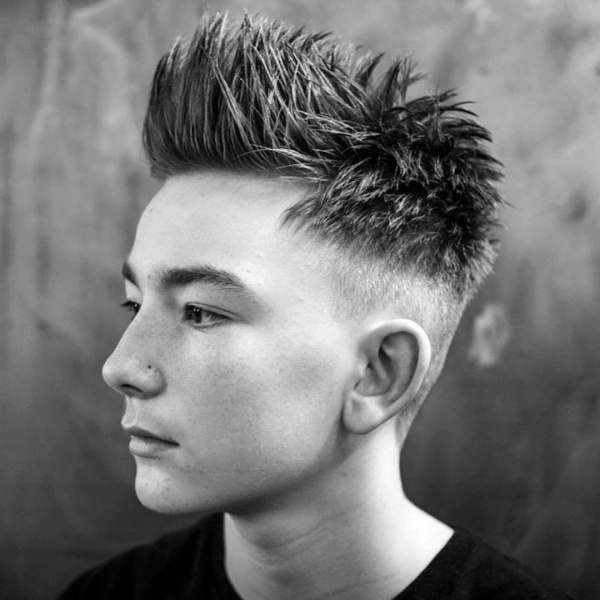 Messy spiky hair has become most common in men all around the world. Messed-up spiky hairstyles can be styled as casual, fun, and sexy. Most guys can easily style the look at home with natural hair products and a short haircut. First, you'll need to judge whether you want well-defined, thick spikes or a messy top of hair going in every direction. This is a fabulous option for men with thin hair who need to cover a decreasing hairline or bald spots.
3. Center Spiky Hairstyle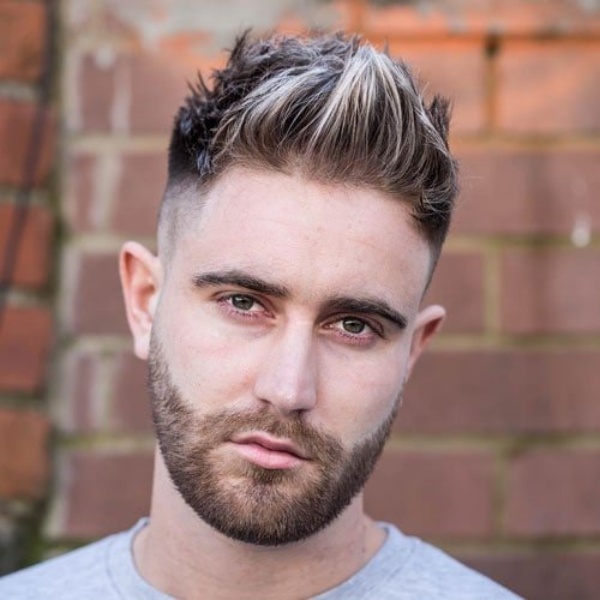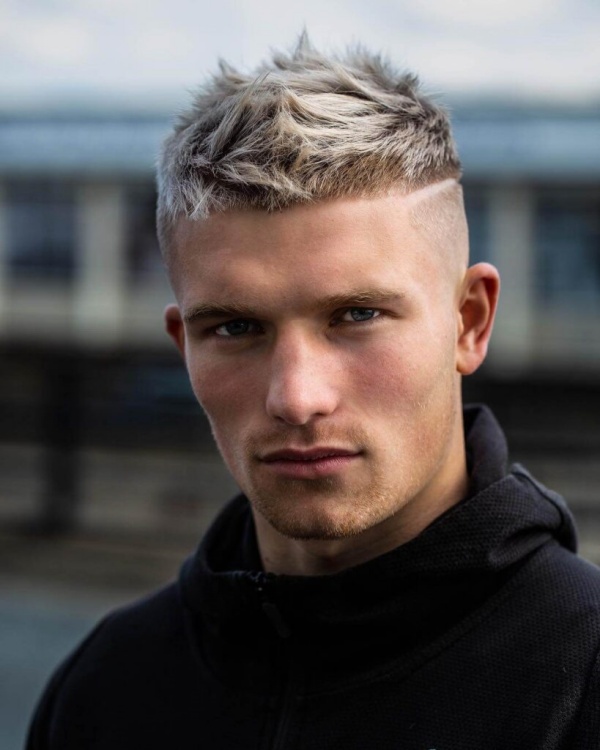 There are many spiky hairstyles for guys to spike their hair in the center. Men can spike their hair in the center with a quiff, comb over, or crew cut in the back. Spiky hairstyles are great for making thick volume and movement, whether you wish to have long or short hair spiked in front. To spike your hair in the center, you'll want to apply a good wax or cream. You need to run the product through your hair, from root to tip, and use your fingers to start spiking your bangs. Dodge using a brush or comb, and make sure to leave your hair textured, natural, and tousled.
4. Long Spiky Hair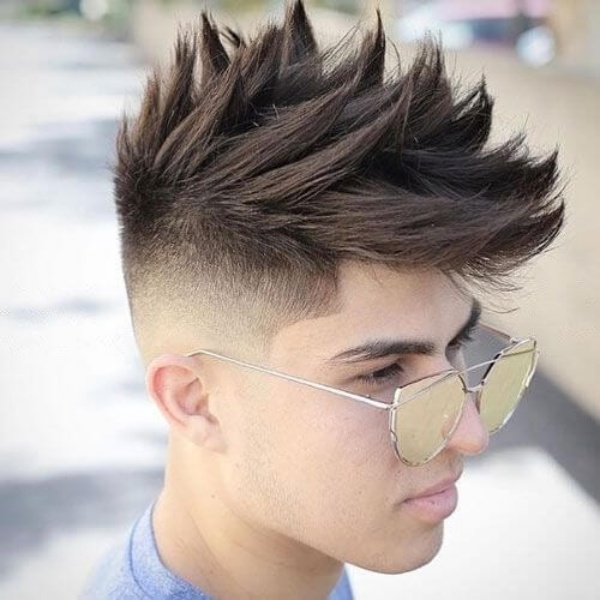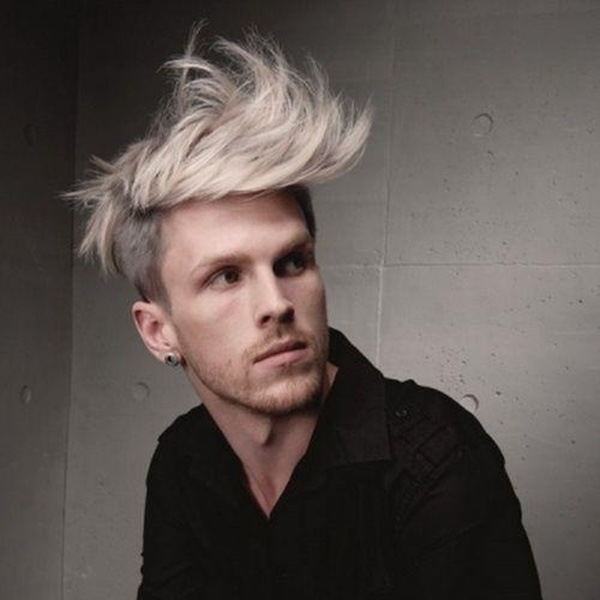 Long spiky hair can be beautiful and stylish if you can style your spikes well. With an undercut or fade in the sides and back, long spiky hairstyles are trending right now. Whether you desire to spike your hair straight up, to the side, or back, you'll want to use a high-hold, matte hair product. We advise a textured, messy look for long hair, especially if you wish to have hair spiked in the front.
5. Spiky With Fade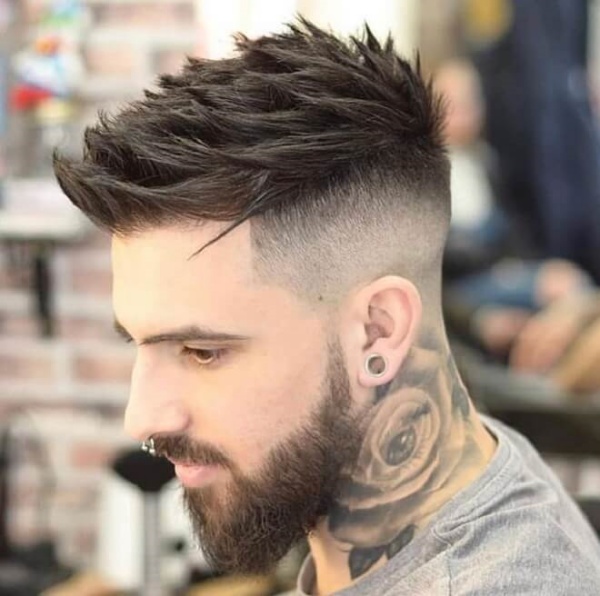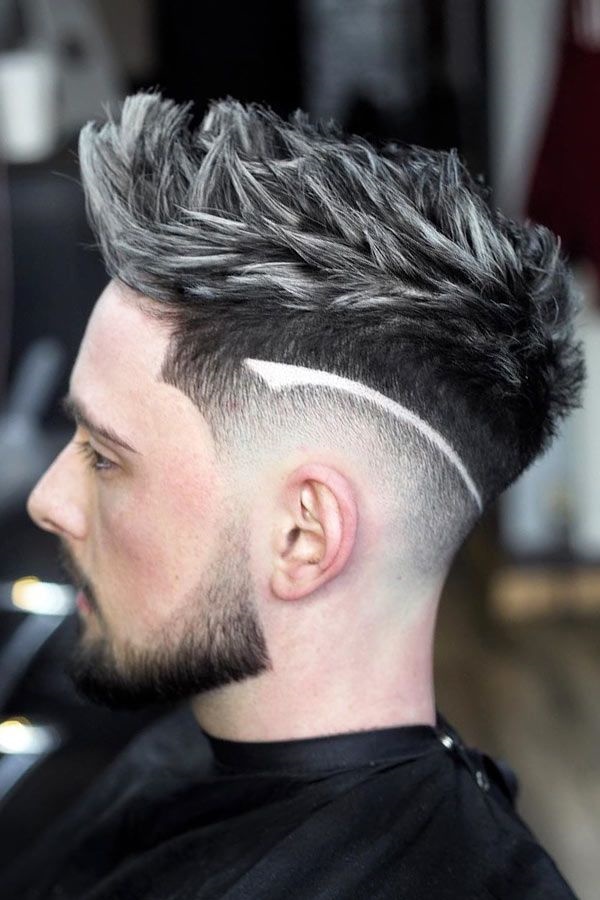 The spiky hair fade is the most trending and unique spiked-up hairstyle. The fade on the sides provides modern spiky styling that becomes the main focus of the look. Men can choose between many different types of fade haircuts. From low, mid, or high fade, men can decide where the blending begins. Men can always change their spiky hair into a comb-over fade, short slicked back, or faux hawk fade for a new hairstyle.
6. Side Spiky Hair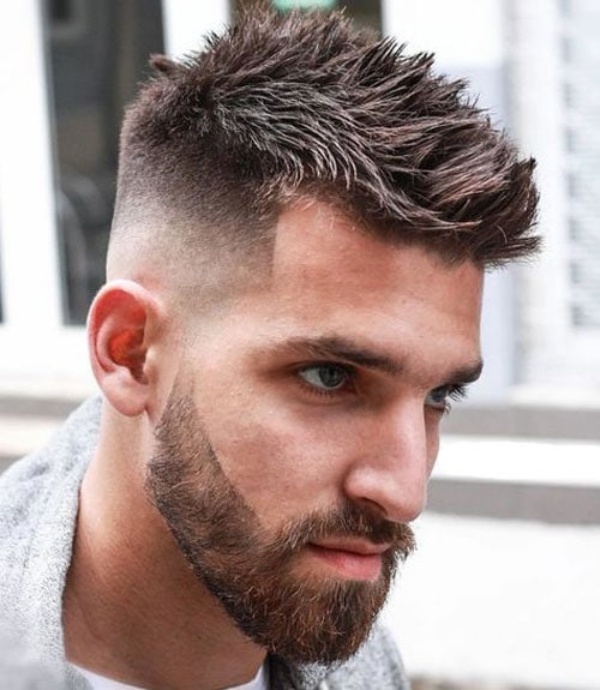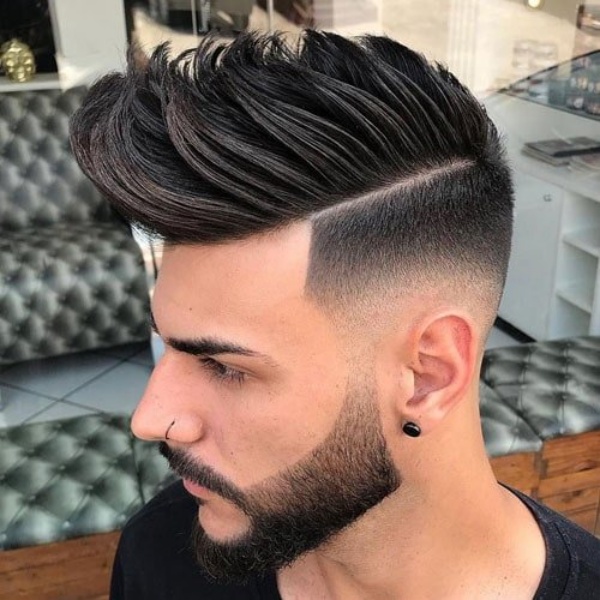 Among different spiky hairstyles for guys, spiky side hair has become popular in recent days. This is the most common hairstyle that you will get to see from teen to adult men. The best feature of a spiky side hairstyle is that the sides are tapered with a trimmer or razor, and the spikes are extended from one side over the other. The tapered sides give a fresh look to the face. If you are a fan of Virat Kohli or MS Dhoni, this is the ideal style to show your love towards them. Men with beards love to make a contrast between beard and hair with this style.
7. Spiky Faux Hawk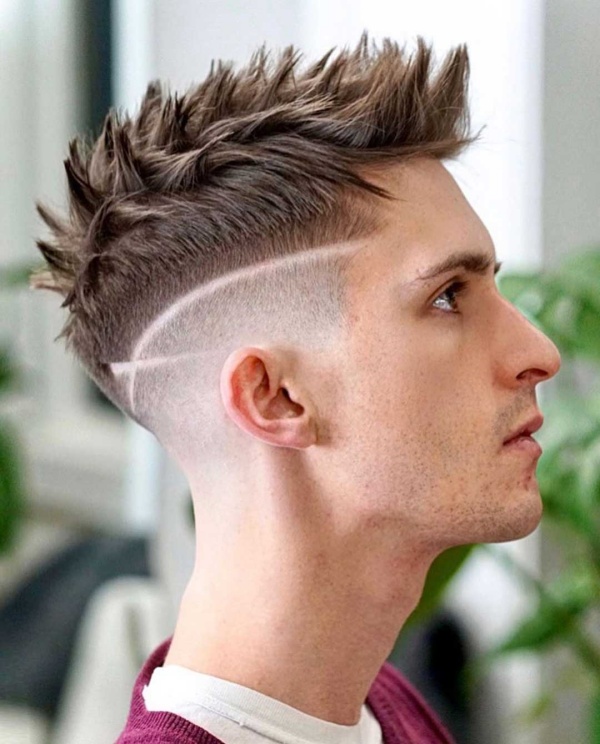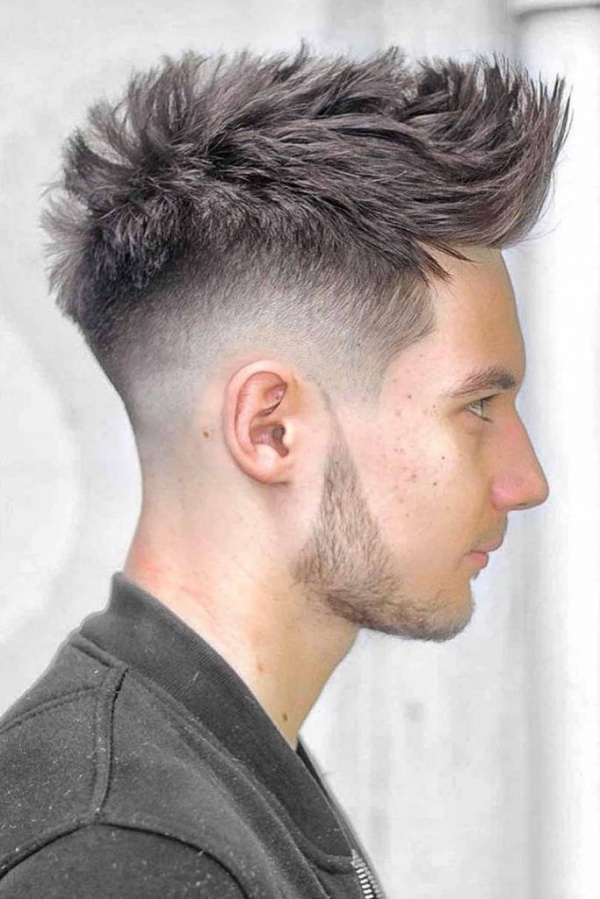 Faux Hawk is also known as "Fake mohawk," this is what makes Spiky Faux Hawk a trendy creative style. Men have adopted this style from mohawk to look more relaxed and fresh. In this style, the side hairs are tapered, making a V-shape extending at the back, while the top hairs are in the form of a wave-making the hairstyle much more exciting. If you wish to put your hairstyle in the front line, this will increase the charm.
8. Front Spiky Hair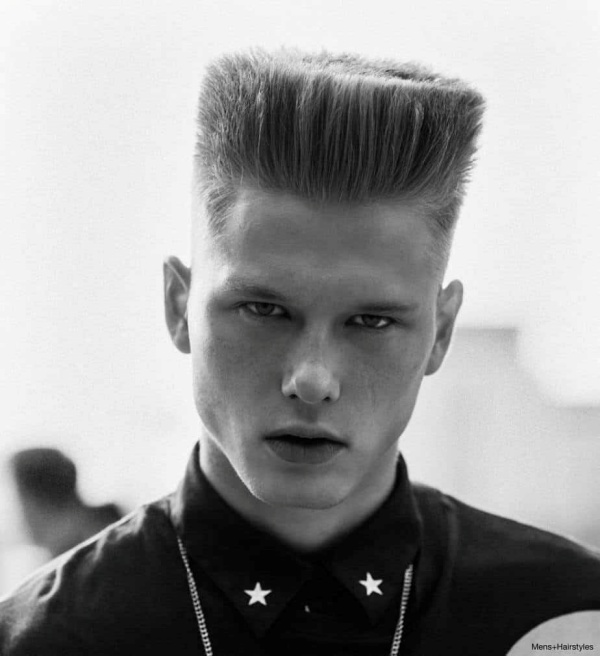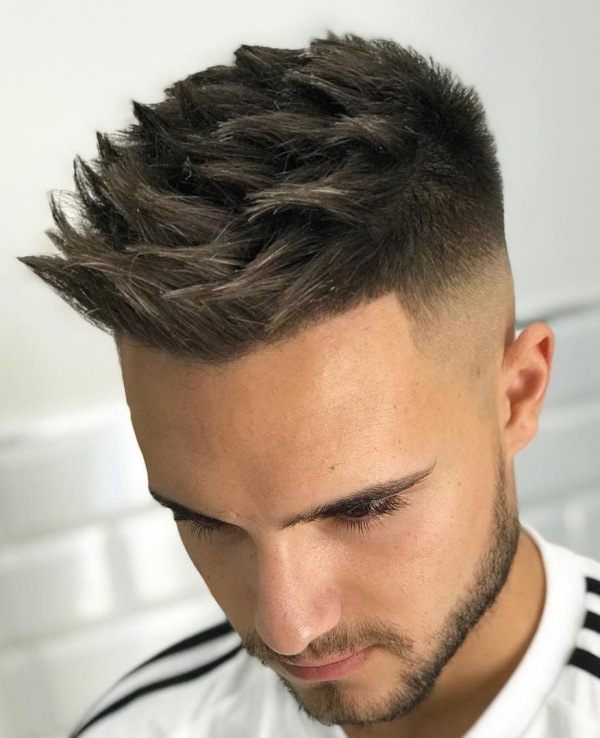 Is this your first time, and are you confused about which spiky hairstyle to keep? Then a Front Spiky Hair will be ideal for you to give a fresh, relaxed shape. From the name itself, you can quickly determine that only the front hairs are shown in the form of a spike. The side hairs are faded or kept short-sized with the use of a trimmer. This is the most common ready-to-go and easy hairstyle that you will see in every man. If you have forgotten to carry your comb, then you can shape the spiky front hair striking with your fingers.
9. Spiky With Taper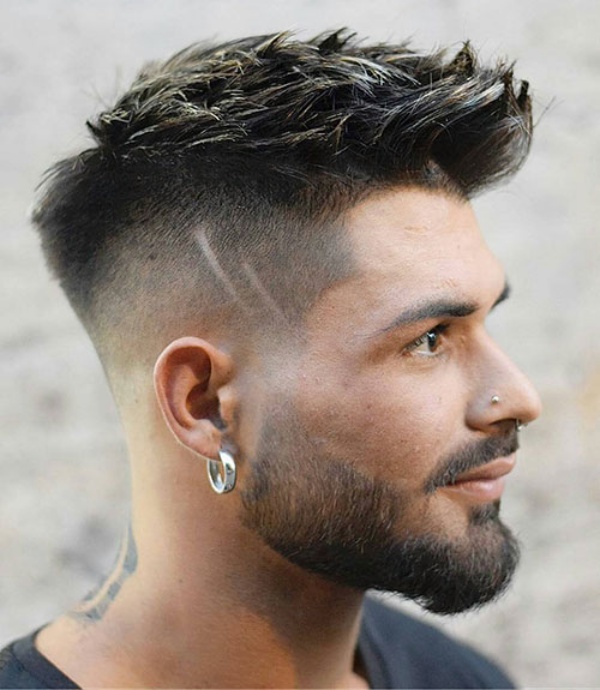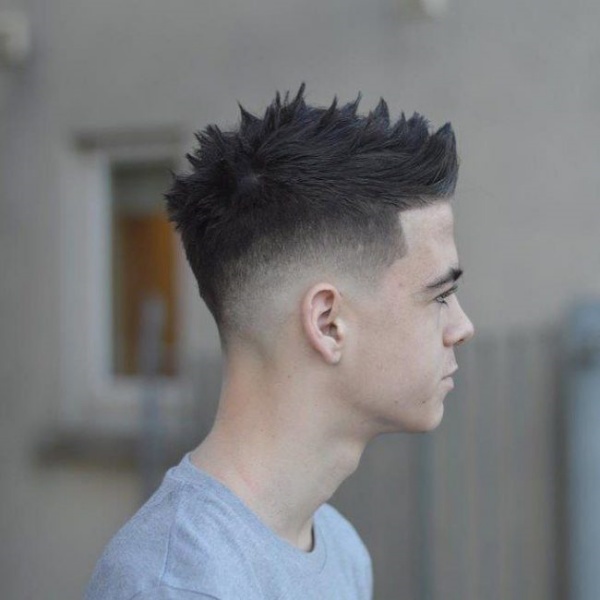 If you wish to add a cheesy look to your face with a short and cool hairstyle, you must try out the spiky with taper hair. This hairstyle appears similar to the faded styles, but with the taper sides, spiky with taper hairstyle gives away a more classy and conservative look. You can have a short hairstyle without exposing the skin. On top of that, this hairstyle can be shaped by business professionals because of its versatility without being too aggressive.
10. Thick Spiky Hair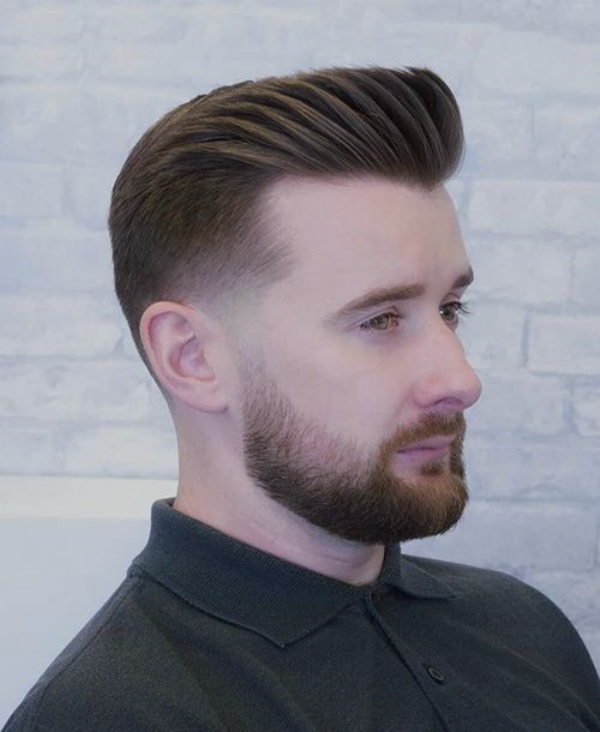 Men have been trying from the list of different spiky hairstyles for guys, which has led to the creation of Thick Spiky hairstyles. One must keep in mind to make the hairstyle short because of the weight of the thick hair; as longer the hair, the harder it gets to keep the spike upright. In the thick spiky hairstyle, the sides are kept short to accentuate the spikes. You can give yourself a killer look by pairing a fade or undercut layered with top hairs. With the use of a decent amount of good hair products, you can keep the hairstyle intact all day long.
11. Textured Spiky Hair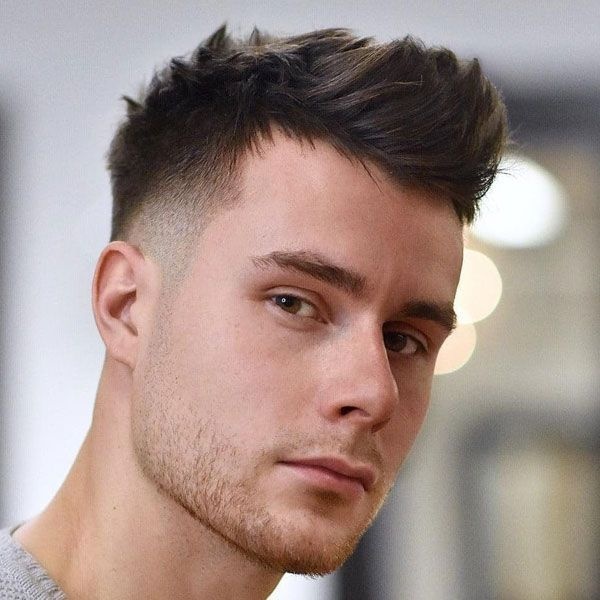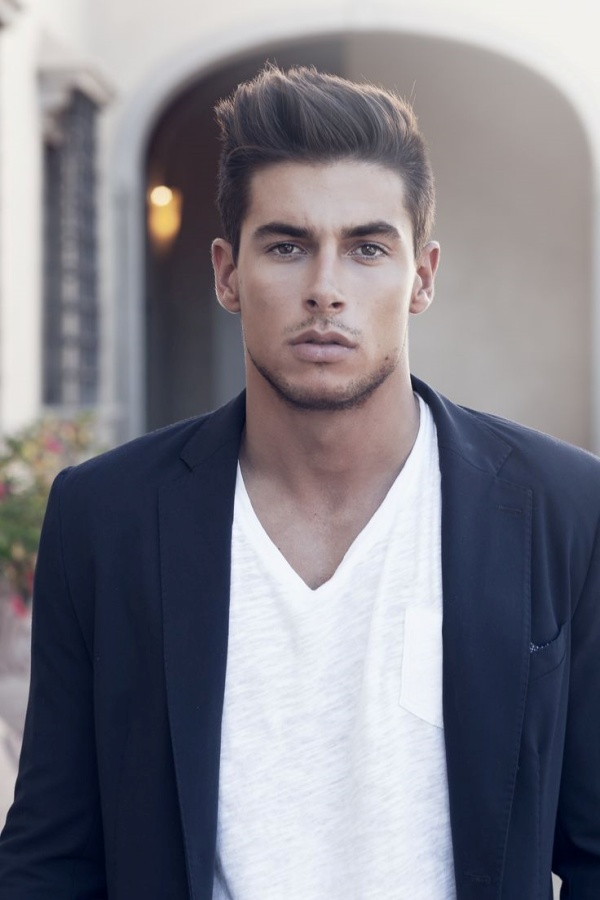 Textured spiky hair has been getting popular among men recently. The ideal thing about this style is that everyone can shape themselves with it regardless of the hair's length, thickness, or texture. One of the best styles of textured spiky hair is high fade with comb over and classic crew cut with spikes upright. If you wish to have a business hairstyle, then a low fade combined with textured spiky hair is ideal.
12. Spiky Undercut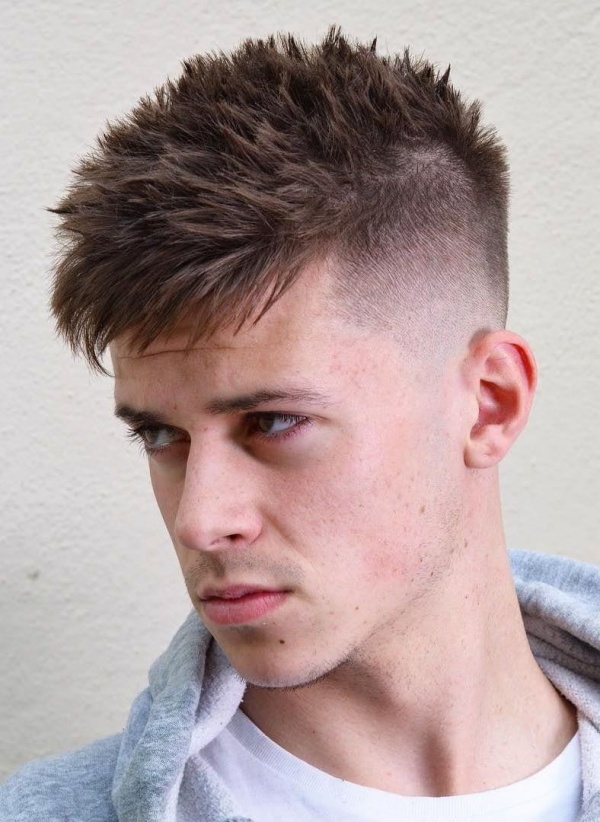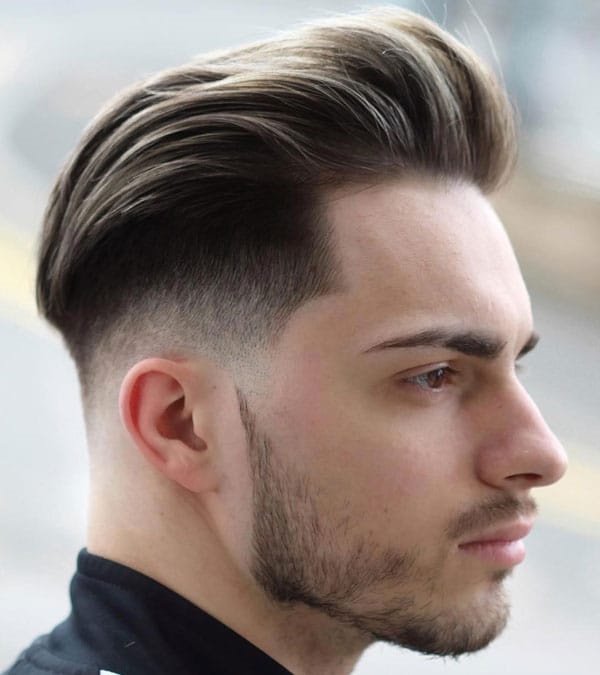 Another cool hairstyle for men is the spiky undercut. This is one of the men's fresh and charismatic hairstyles, yet the spiky undercut looks similar to fade with short sides and long hard on top. The main difference is that the undercuts are very high on the sides and are trimmed all one length. This versatile, bold, and edgy undercut is perfect for young boys, teens, and college guys. With the addition of a beard with the hairstyle, you can give a masculine appearance.
13. Spiked Fringe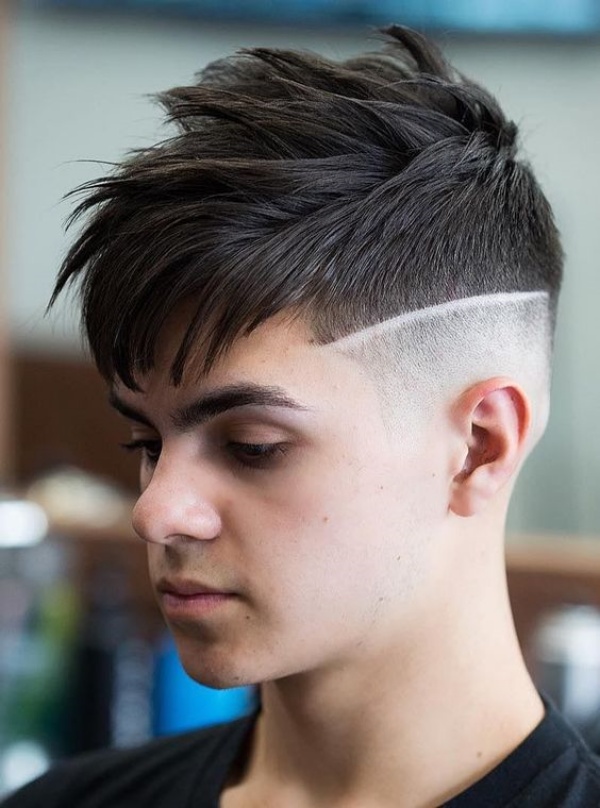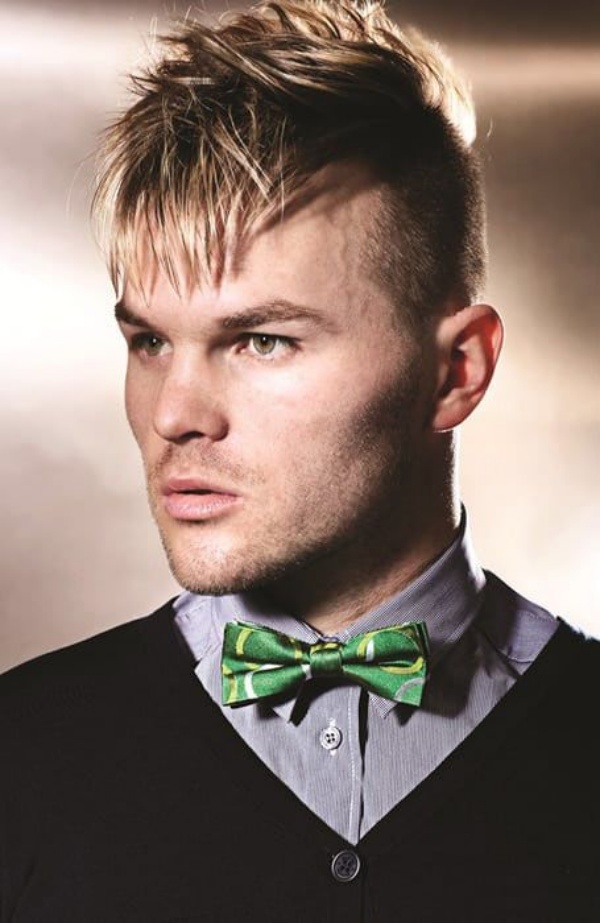 One of the worth trying spiky hairstyles for guys is the Spiky Fringe hairstyle. The main feature of this particular hairstyle is a long Fringe in the front, while the hair is spiky everywhere else. This is the best hairstyle for men with straight hair. Men who love to cover their forehead with hair can have this tousled and wild look. Spiked Fringe is a hairstyle of low maintenance, and the style can be kept intact for a long time. With a patched beard, you can become the center of attraction among women.
14. Spiked Mullet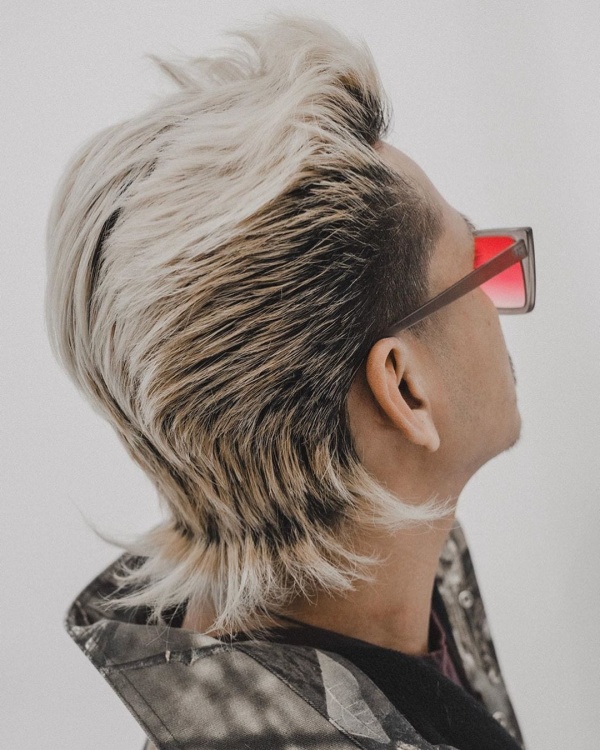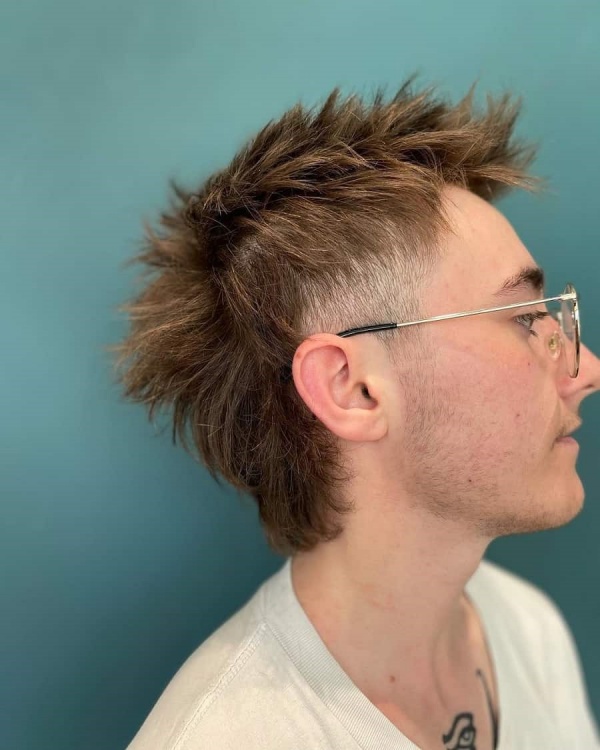 Spiked mullet hairstyles can either be loved or hated by men. Mullet hairstyles are iconic, and since the '80s have been styling themselves with this style. The hairstyle was primarily seen in rockstars, later among athletes but got into fashion among men recently. The spiky mullet hairstyle is perfect, with medium and short-length hair on top. You can use a strong styling natural hair product or hair wax to spike up your mullet, which acts as an alternative to messy or feathered hairstyles in front.
15. Spiky Comb Over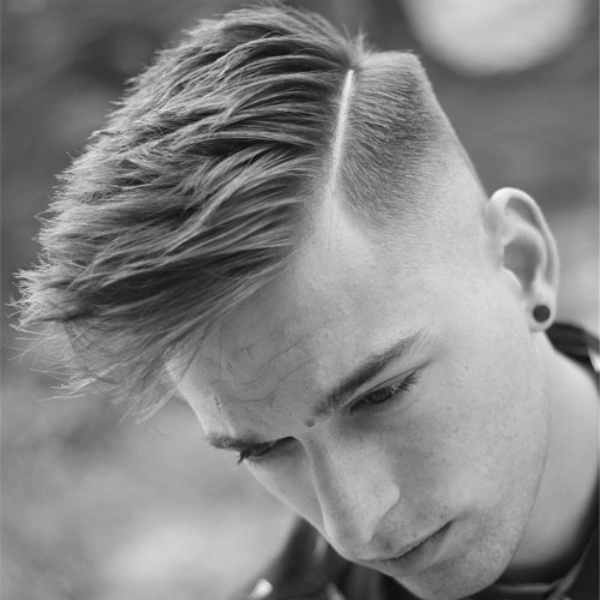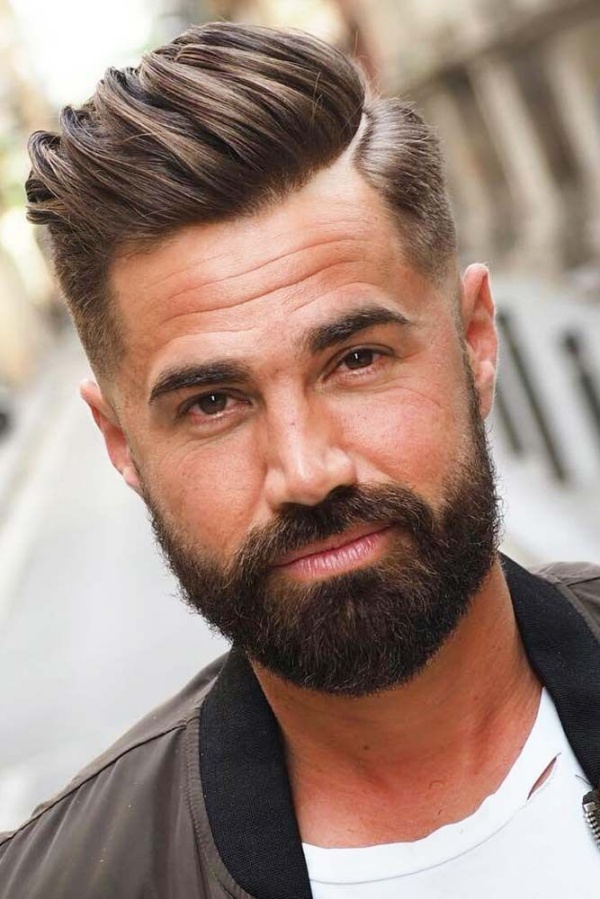 If you wish to have a versatile and contemporary hairstyle and frame almost any face, then a spiky comb-over is ideal. The comb-over was the favorite hairstyle of brokers and salesmen for a long time. The added texture of this hairstyle will provide your style with a fashionable appearance. There are specific steps that need to be followed to keep this hairstyle intact. The best part of this style is that men with any facial shape can adapt a spiky comb-over.
16. Blonde Spiky Hair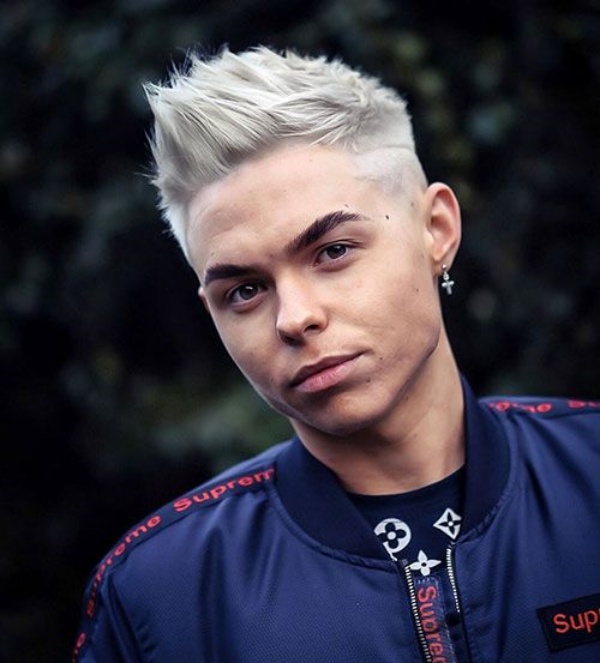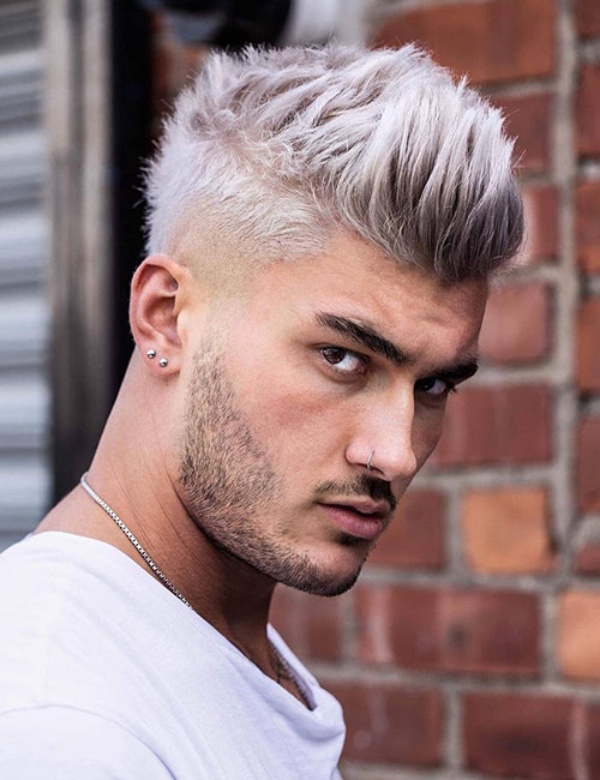 Among naturally spiky hairstyles for guys, Blonde spiky hair looks good on black or brown hair. This hairstyle makes a perfect contrast to make your hair stand out. If you are a fashion lover, then experimenting with different men's hair colors makes you attractive. You can have a clean-cut finish with the look of a taper haircut on the sides. It is the best look you can have for your date to impress your partner.
17. Edge-To-Edge Spiky Haircut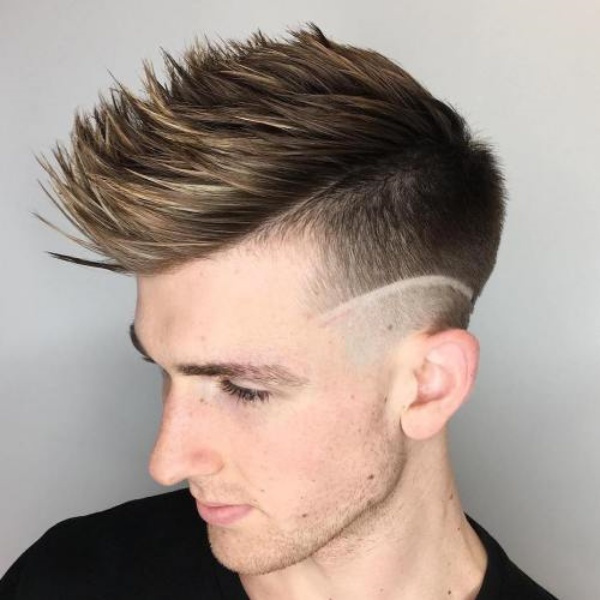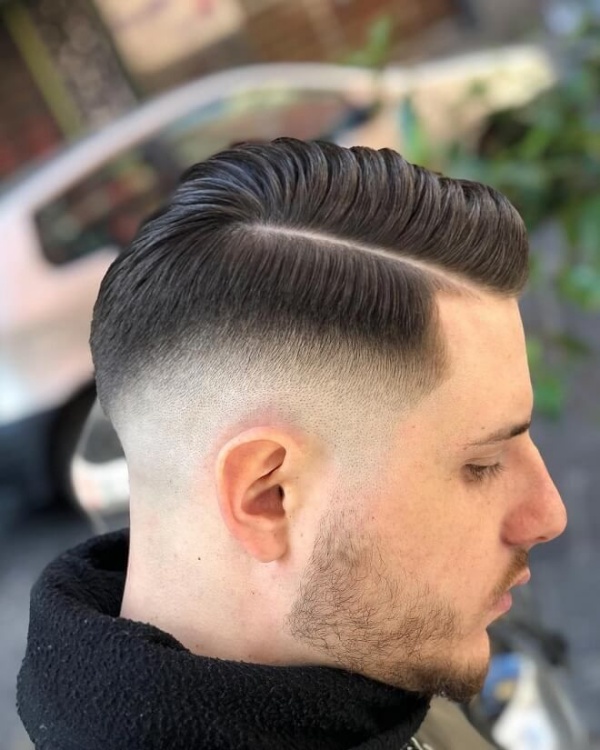 The edge-to-edge hairstyle is not a new one. Men have been trying this hairstyle since long back. This hairstyle has been steadily growing among men and has become entirely fashionable in the last few years. If you wish to have an eye-catching hairstyle, then this is one of the best in the gallery. The top hairstyle goes from medium length to short length, contrasting with the side hairs. The side and back hairs are in the same shape; either they are entirely shaved or given a deceptive appearance. From blowout undercut to layered hair undercut, there are a plethora of variations available.
18. Wavy Spiky Hair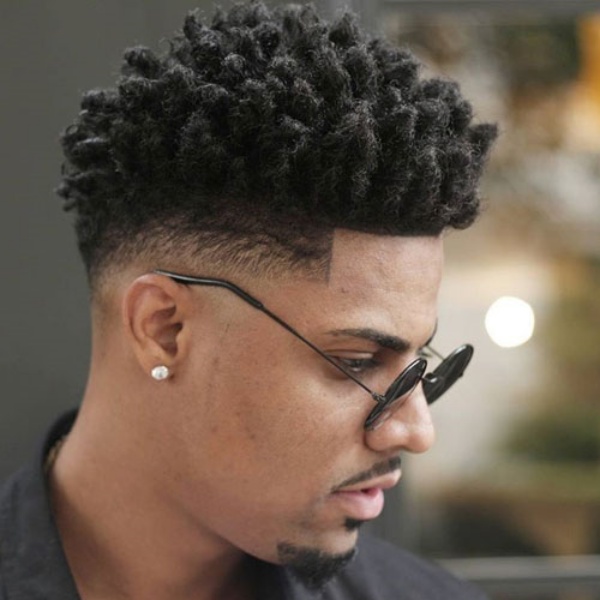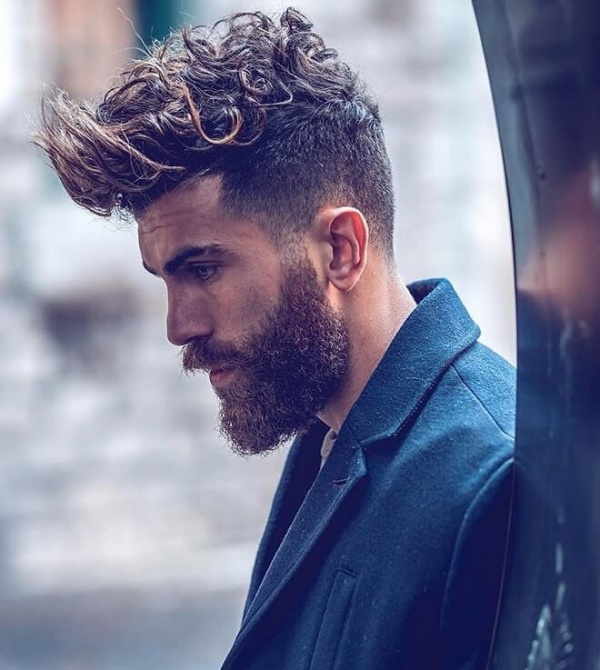 Not only men with straight hair can have a spiky appearance, but guys with wavy or curly hair can still have a spiky hairstyle. In natural wavy hair, it is easier to keep the style intact with some hair products. At the same time, men with curly hair will have a more brushed-up finish. The length of the hair is a few inches; still, the style has a unique texture. From clean shaved young boys to bearded men, this hairstyle perfectly fits because of its versatility.
19. Asian Spiky Hair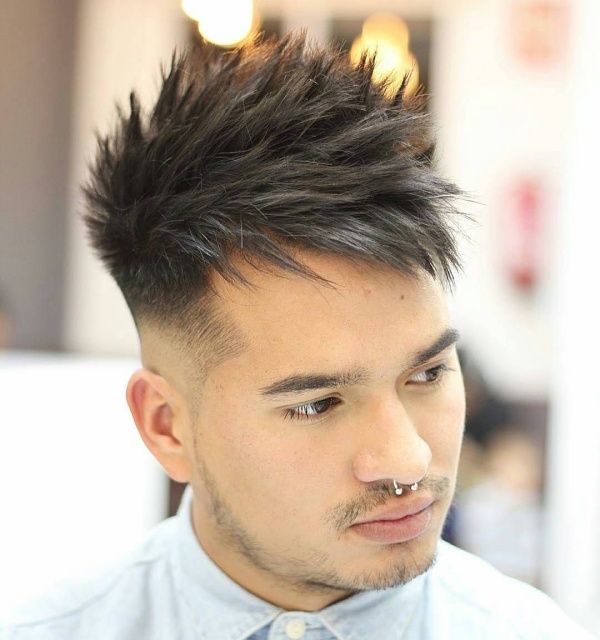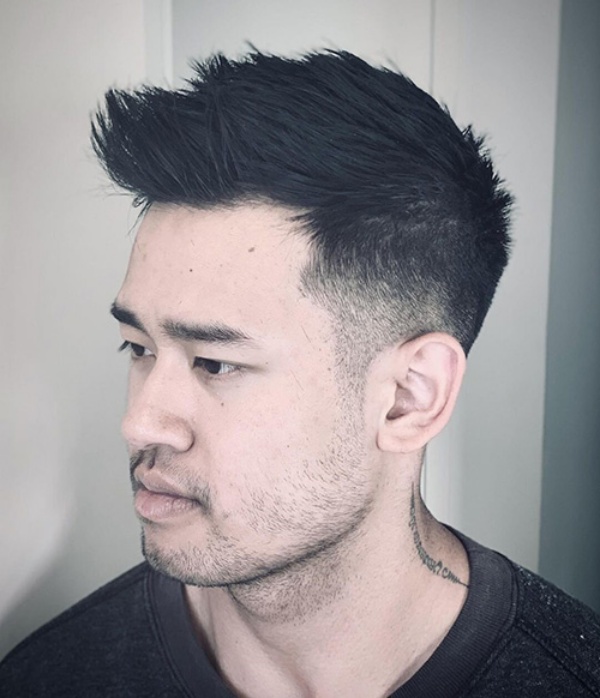 Among stylish and unique spiky hairstyles for guys, Asian spiky hair can be every man's style. This hairstyle is trending among men because of its excellent, sharp, and fresh appearance. Although most Asian men are thick and straight, still with the use of good natural hair products, one can style the hair perfectly. The best Asian hairstyle is to get a short spiky hairstyle or a quiff with a right but and styling. If you wish to have a versatile hairstyle, this is the best and most ideal one.
20. Spiky Pompadour Hairstyle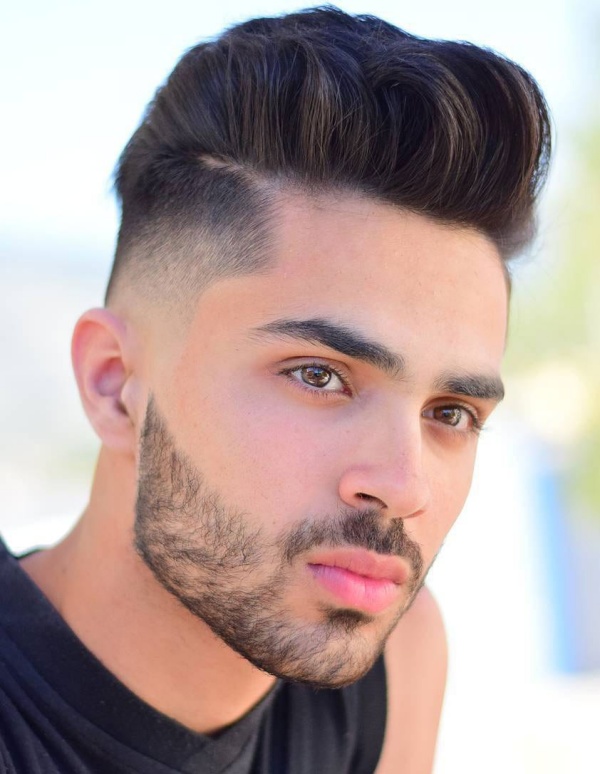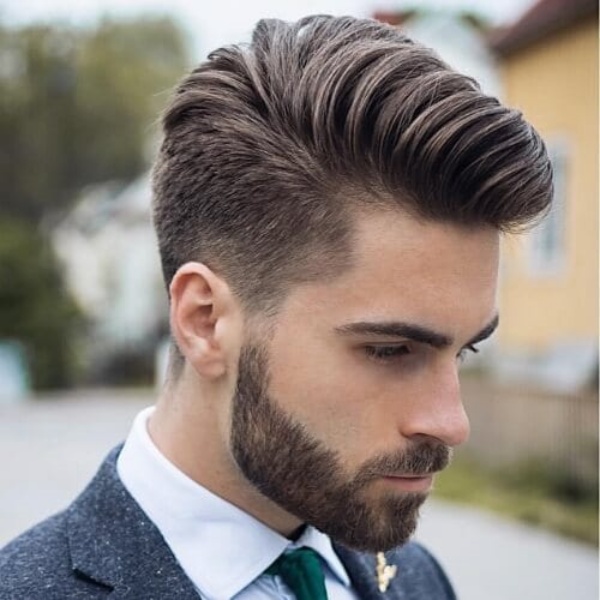 If you wish to have a fresh and aesthetic look, then the spiky pompadour hairstyle is the best you can have. Although it is easy to create a spiky pompadour, you can have a way better style with three inches. The pompadour spikes are not only sexy but also have class and versatility. If you love to experiment with your hair, a short spiky pompadour is the easiest. In this style, there is a slight spike parted by a faint angle. The sides are tapered while the spikes are brushed backward and upward in the form of a wave.
21. Tousled Spikes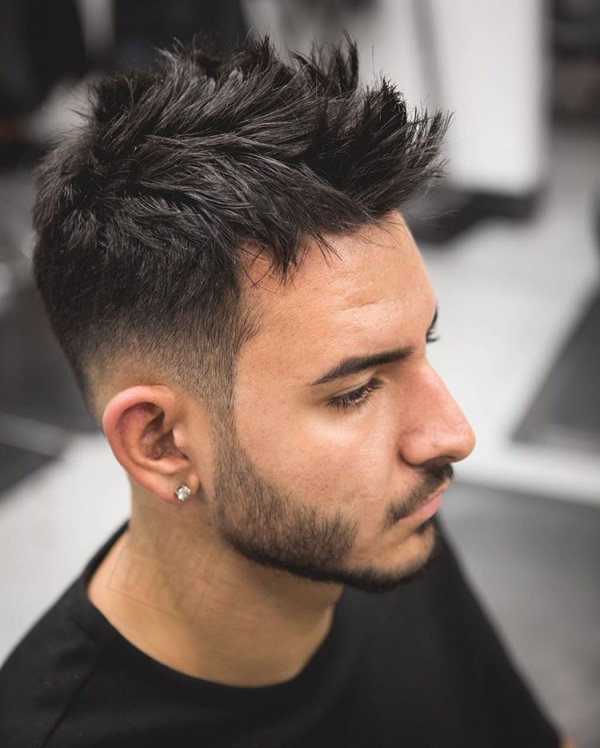 Spiky hairs had made a nice comeback among men and young boys. Tousled spikes are followed mainly by every man. The tousled spikes are either left to suitable spikes or right to left. The side hairs can be short-sized or faded. This is a good style as boys can decide among spikes in front or thick spikes all over. If you are looking for versatile spiked hair with excellent variations, then you can have tousled spikes to change your look.
22. Spiky Mohawk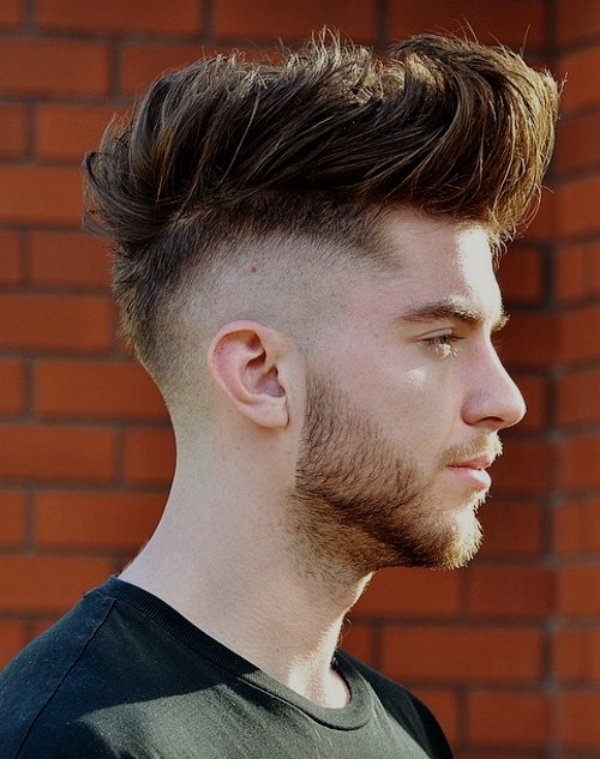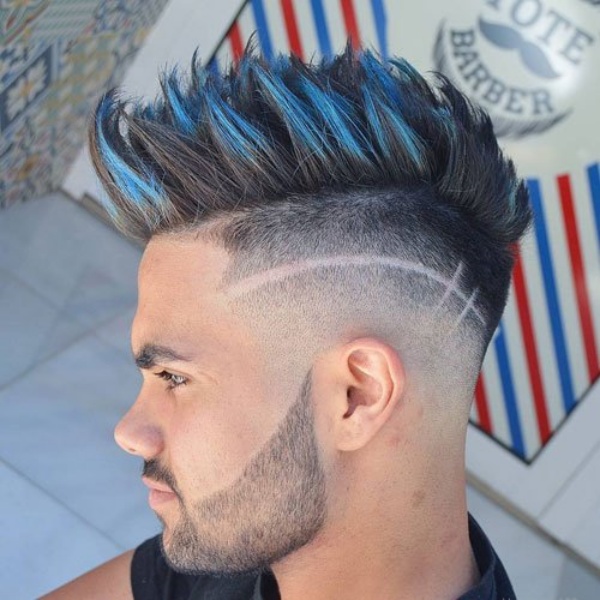 As one of the most popular spiky hairstyles for guys, the spiky mohawk style looks edgy and cool. The modern mohawk hairstyle has become trending and popular among celebrities, athletes, and hipsters. A spiky mohawk is reserved for men who wish to have a fierce and bold hairstyle. In a spiky mohawk, you can have the sides faded, Undercut, or buzzed according to your choice. You can line down the middle of the head by creating this style with individual spikes or many. The modern version of spiky mohawk has taper fades most commonly.
23. Spiky Quiff Hairstyle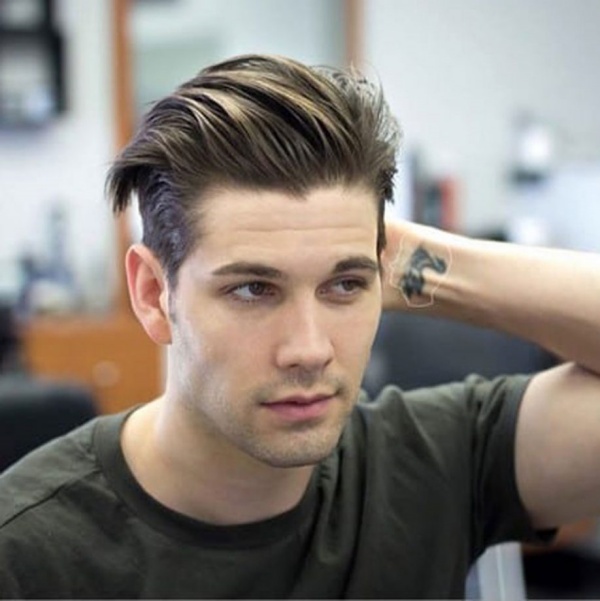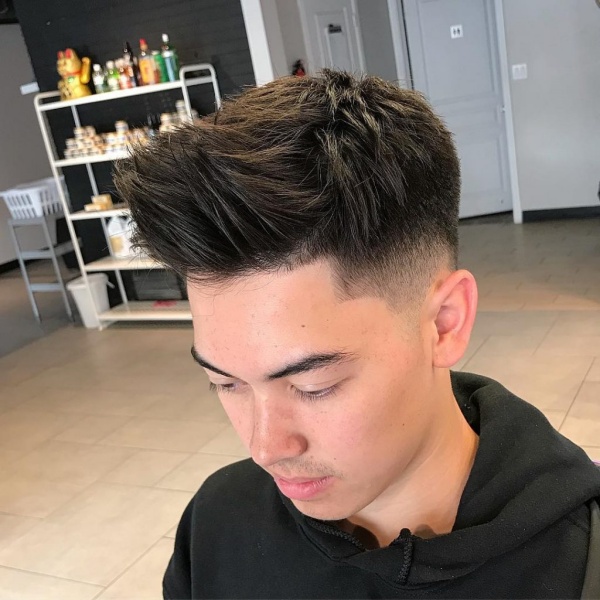 If you wish to add a hairstyle where you can play with your side hairs, the Spiky Quiff hairstyle is one of them. You can make this style totally complete, closely clipped, or shaved sides. You can easily switch over from your regular hairstyle and try this classy and funky hairstyle. This style is ideal for men with every facial shape. You can be either clean shaved or have a beard to make this style look more creative and your face appreciative.
24. Spiky Hair With Hard Part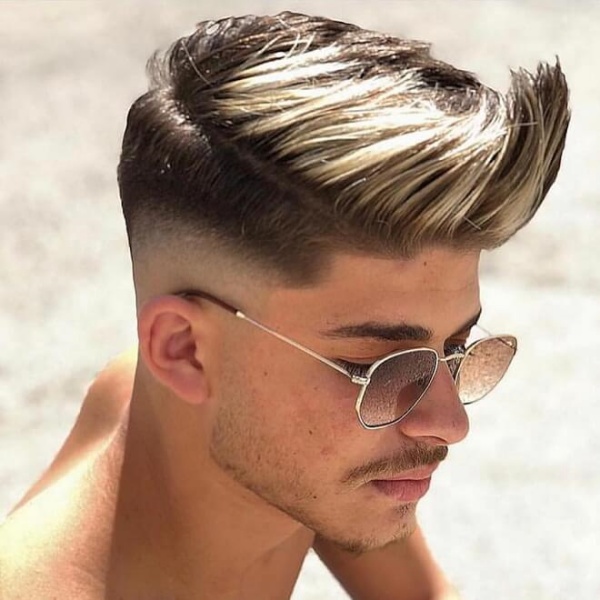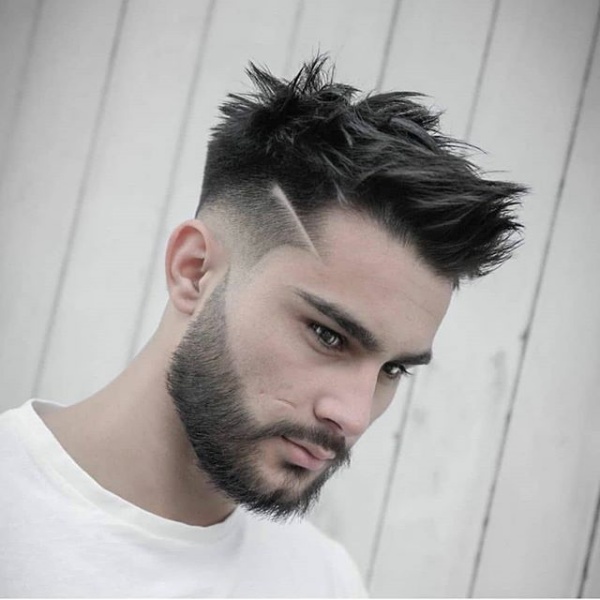 Spiky hair with complex parts is one of the most trending hairstyles among men. It is the best hairstyle with which you can emphasize and flaunt your different spiky styles. You need to comb your shaved part with faded sides and thick, long top spikes to create this pair. This hairstyle can have a clean and fresh look, creating an edgy and aesthetic sleek design. It is an easy-to-achieve hairstyle that requires low maintenance.
25. Curly Spikes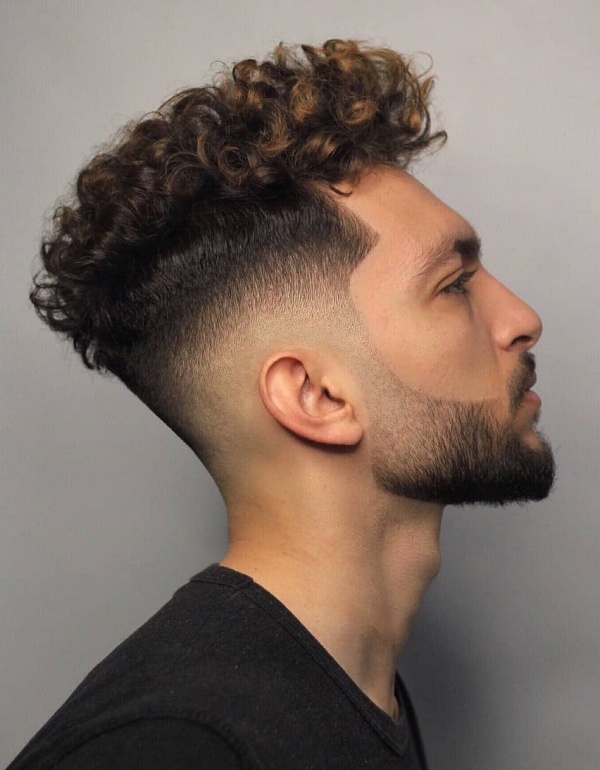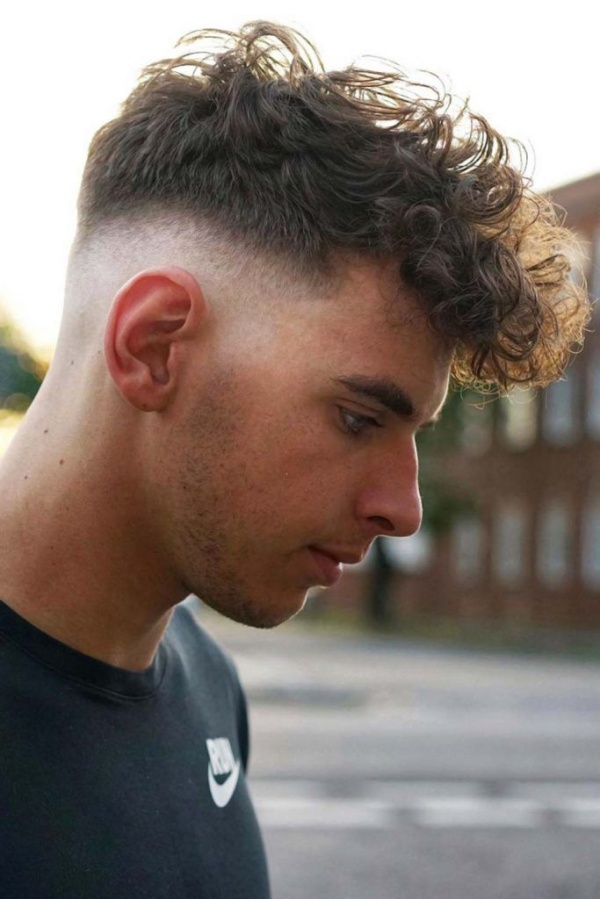 Are you looking for spiky hairstyles for guys with curly hair? Well, there is hardly anything to worry about, as men with curly hair can also create spikes. The curly spikes can be short to medium-sized. To create a contrast, men choose to make the sides tapered with faded or shaved. Men with curly hair have naturally thick growth, and with spiky styles, the hair looks much denser. The best part of curly spikes is that they can be easily created and maintained.
26. Spiky Pompadour Hairstyle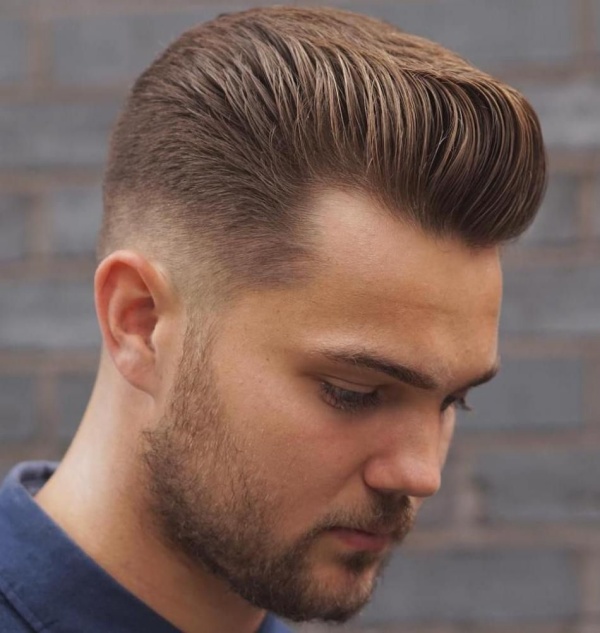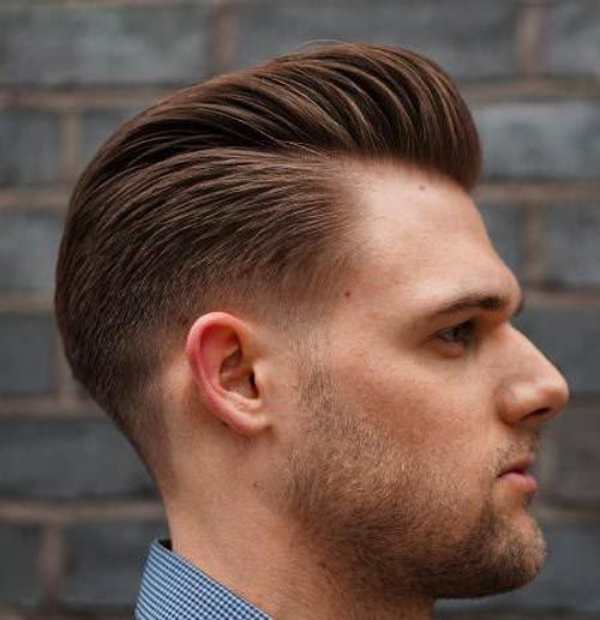 Are you looking for an ancient and antique hairstyle? Well, the spiky pompadour hairstyle is one of the oldest. The name is adapted from Lady Pompadour. Although it is easy to create a spiky pompadour, you can have a way better style with three inches. The pompadour spikes are not only sexy but also have class and versatility. If you love to experiment with your hair, a short spiky pompadour is the easiest. In this style, there is a slight spike parted by a faint angle. The sides are tapered while the spikes are brushed backward and upward in the form of a wave.
Related: Bold Hairstyles For Older Men With Thinning Hair
27. Disheveled Spiky Hair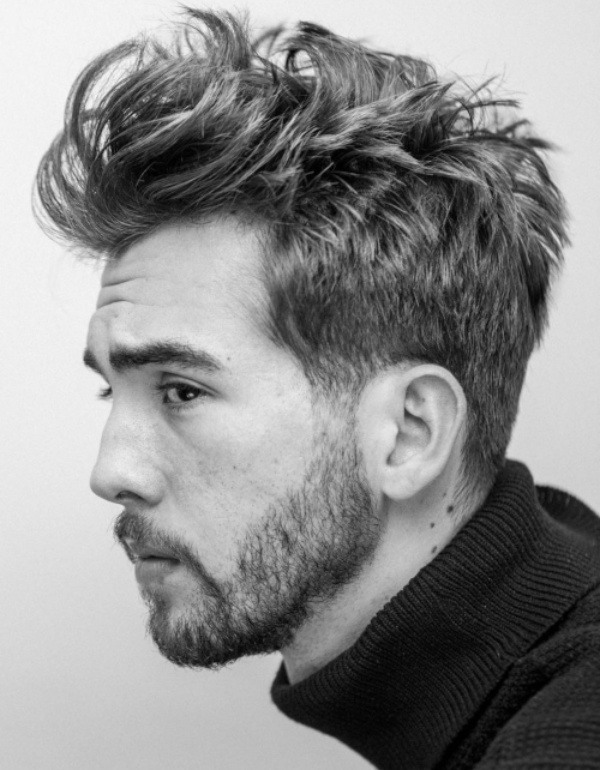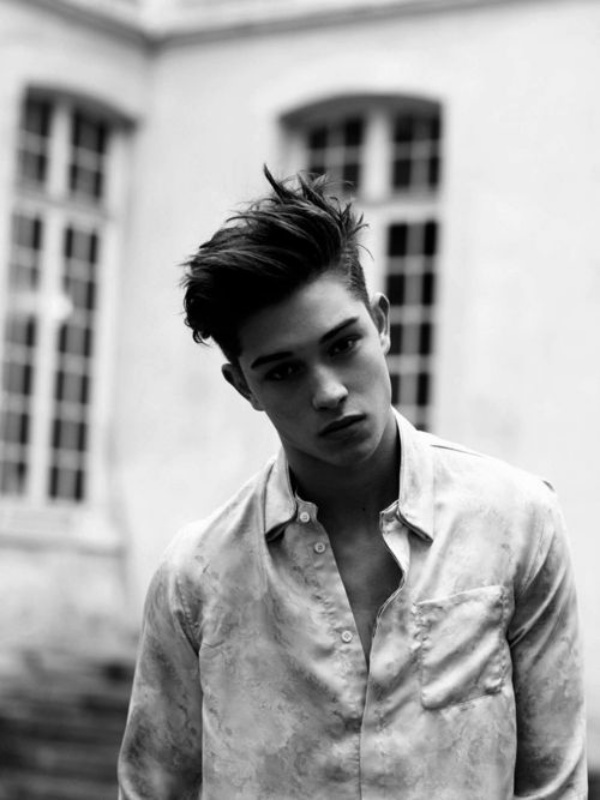 You can have a quick, clean and relaxed look with messy spiky hair. This hairstyle is ideal for men as it provides the shape of a professional person or a serious man. This hairstyle pairs perfectly with a clean-shaven face or neatly trimmed mustache. It is the ideal way to express your chocolatey boy image. However, the look appears chaotic but has a well-balanced shape. The main thing is that the hair on top is intentionally kept longer to provide a fashionable appearance. In this style, there is no use of clippers or trimmers for sides or top.
28. Cute Piecey Spiky Hair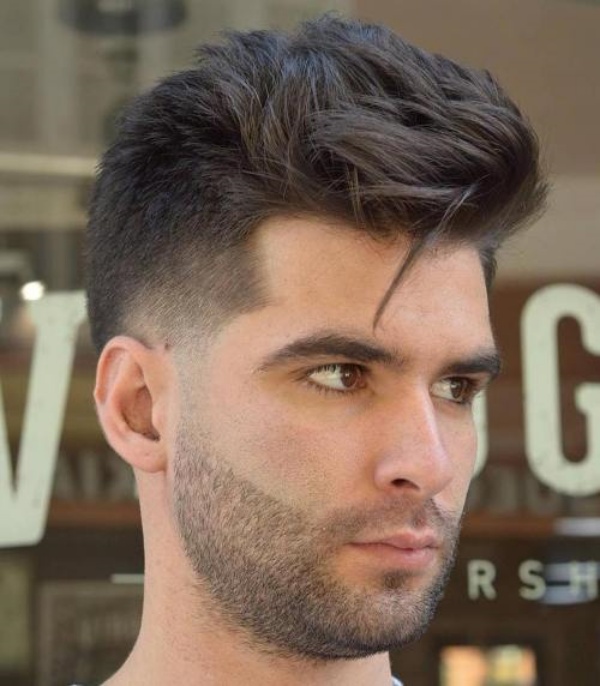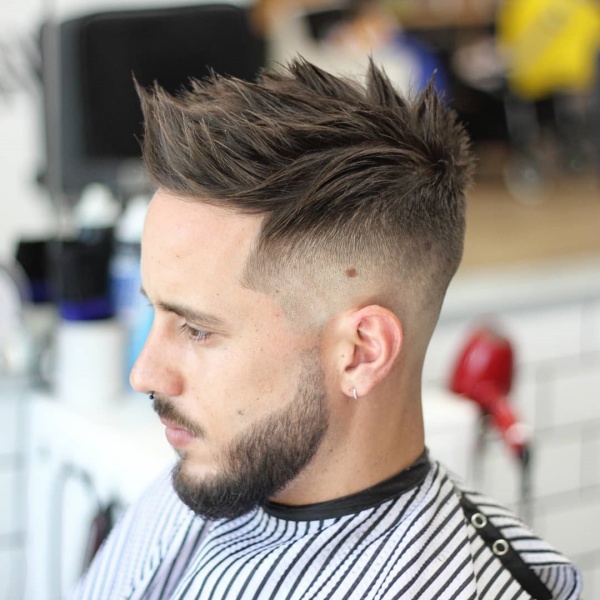 Cute Piecey spiky hair must be given a chance to flaunt yourself with spiky hairstyles for guys. There are a plethora of spiky hairstyles available in which the cute ones are most favorable. With attractive, Piecey, spiky hair, men can have a chocolatey look. This hairstyle is ideal for dates, parties as well as official purposes. The cute Piecey spiky hair needs less maintenance and is an easy-to-go style. You can easily give yourself the spike shape with your fingers.
29. Medium Spikes With Low Fade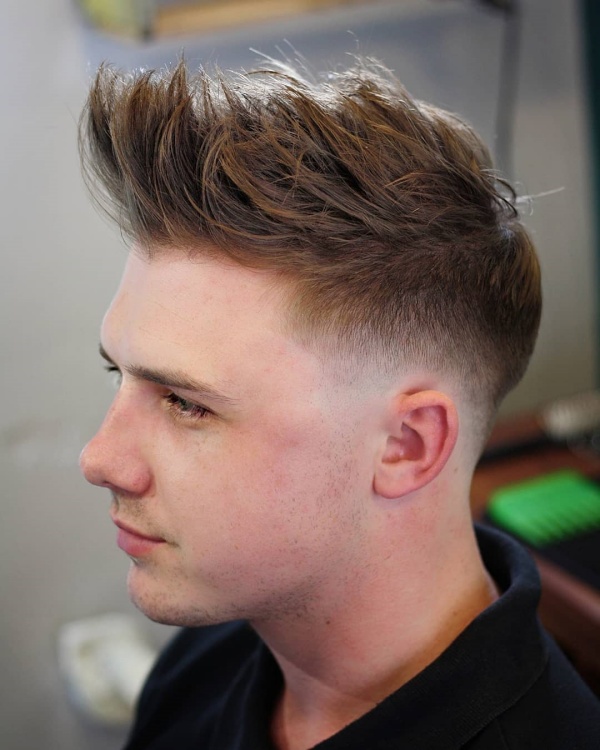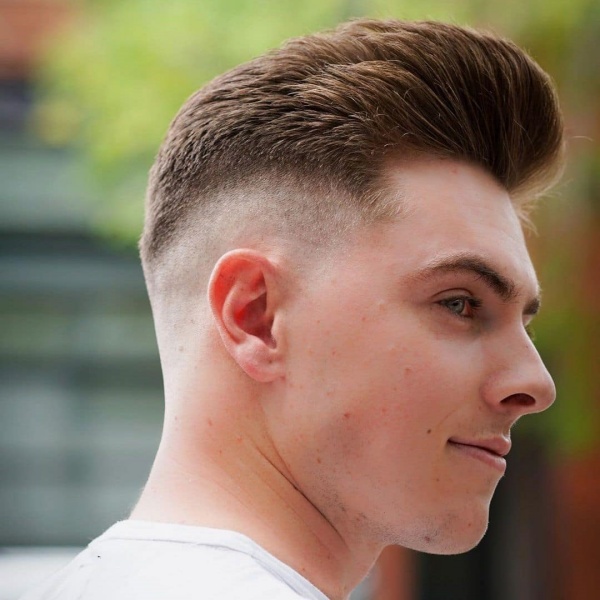 Men who wish for a fresh, cool look can have medium spikes with low fade. It is one of the simplest yet trending spiky hairstyles among men. With a beard, this spiky hairstyle looks perfect. You can provide any shape and style you wish. The low fade is created with clippers or trimmers, making it look attractive and appealing. The best part of having medium-sized spikes is keeping the style for an extended period.
30. Classic Spiky Hairstyle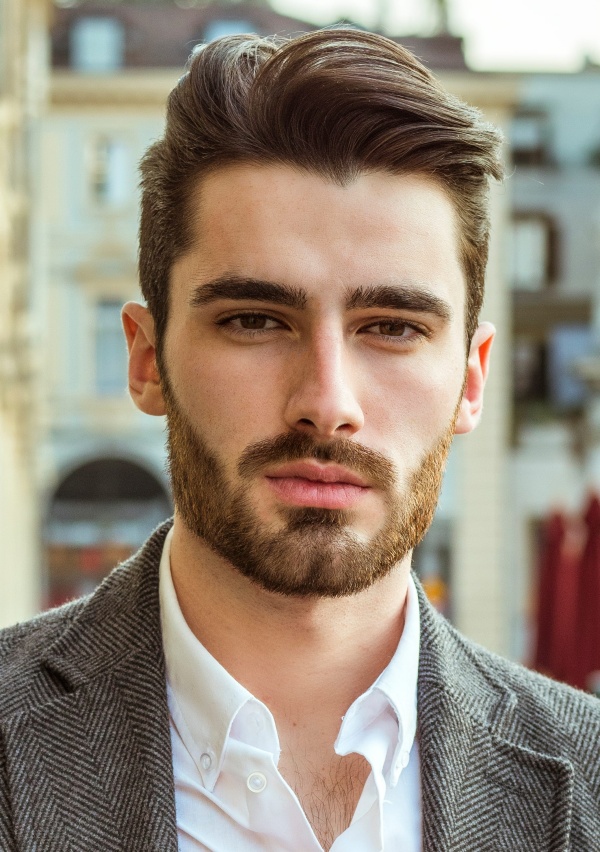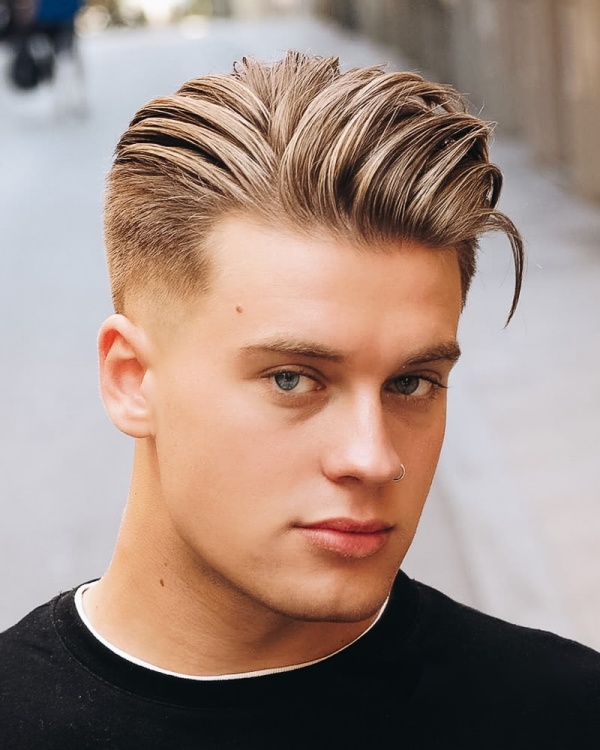 Spiky hairstyles have made a perfect comeback and have become trending. The classic spiky hairstyles are slick, seductive, and sharp, and can be shaped easily with a comb and gel. In recent days, styling hair has been the prime fashion; this has made a plethora of classic spiky hairstyles available. With spiky hairstyles, men can look cool yet professional during their job timing. The classic spiky hairstyles are ideal for impressing your partner on dates. Men with thin or fat faces can opt for this style.
31. Windblown Spikes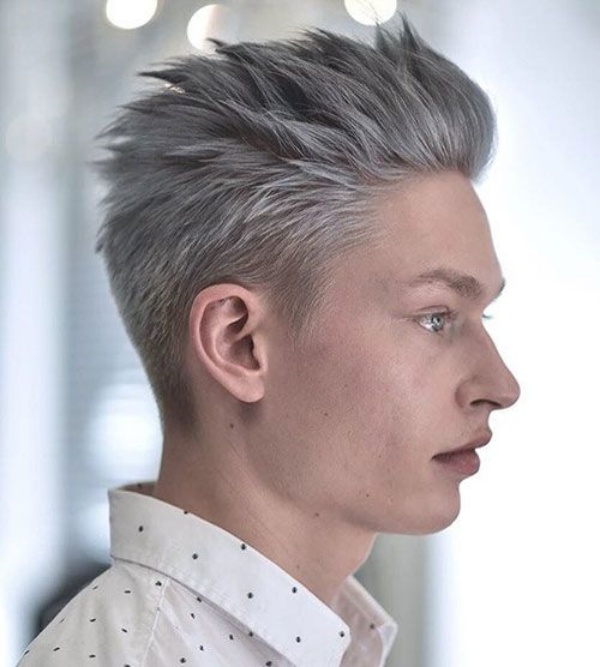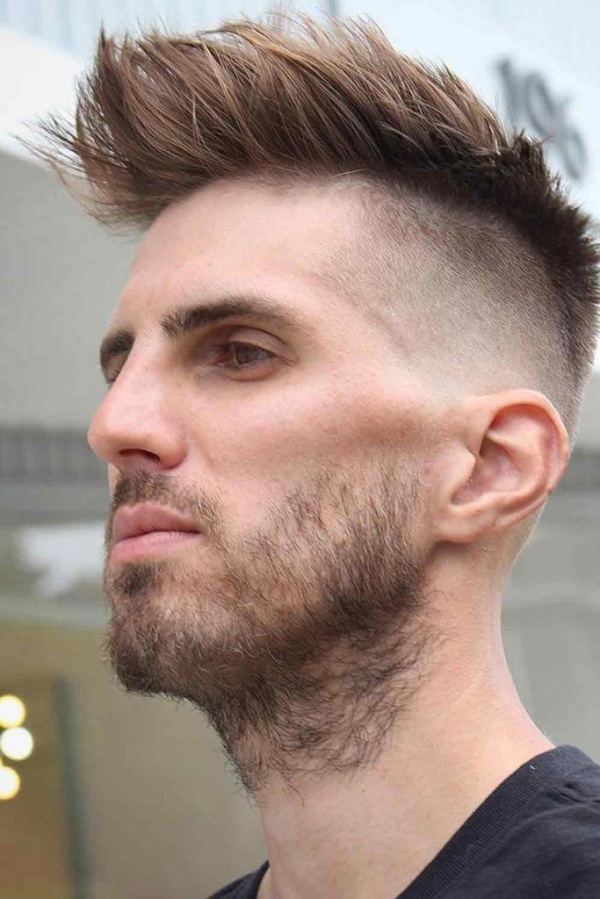 With the various spiky hairstyles for guys, Windblown spikes are easy to get. Windblown spikes are mostly messy in appearance. The ideal part of this hairstyle is that you don't need a comb; instead, you can run your fingers within your hair and shape them accordingly. The Windblown spikes are unique and versatile. If you wish to make this style crazier among women, adding color is a perfect choice. You can pair your hairstyle with a beard to look masculine and appealing.
32. Spikes And Highlight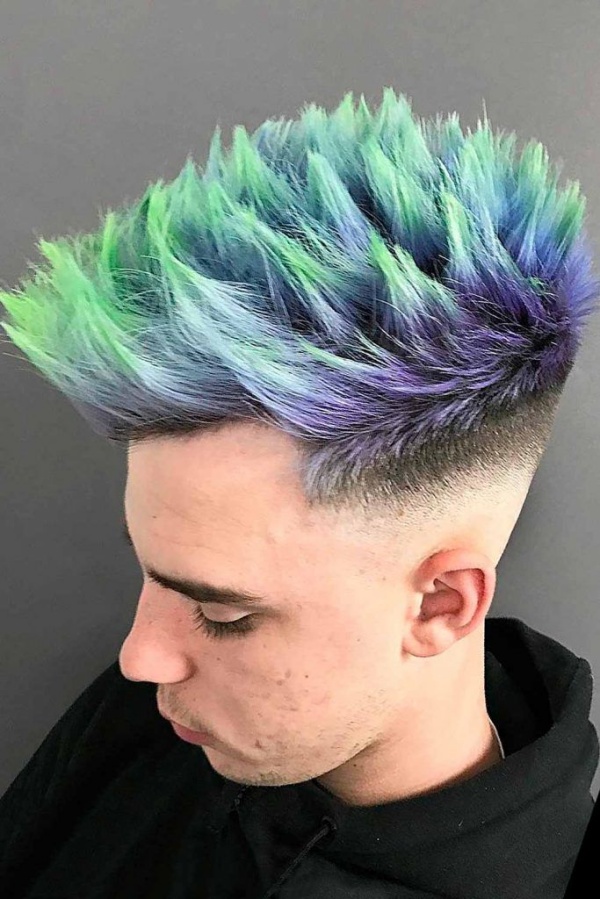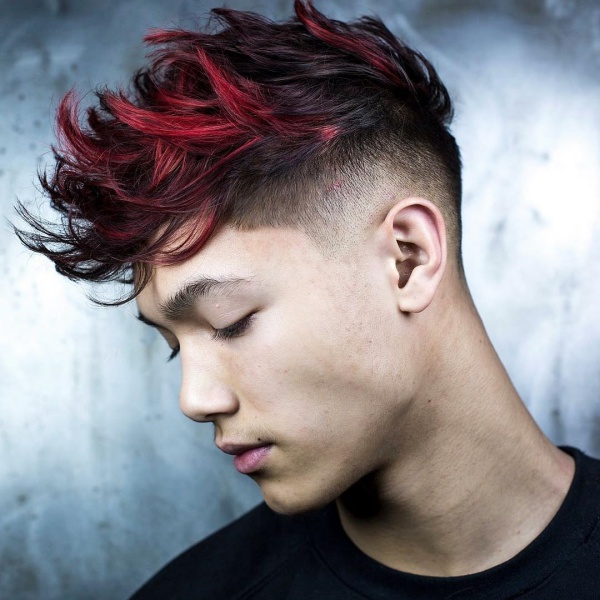 If you wish to have fun and experiment with the different hairstyles, then a spike and highlight hairstyle is the one. This hairstyle is seen most commonly from actors to athletes. The spikes themselves have their creativity, while the highlight makes them look more eye-catching. The highlight is mainly done on the front of the hair to get an attractive touch. The spikes can be more significant or shorter depending on the choice of the individual. It is why the spikes and highlights have become an easy-to-make style with a fresh and modern look.
33. Rainbow Spikes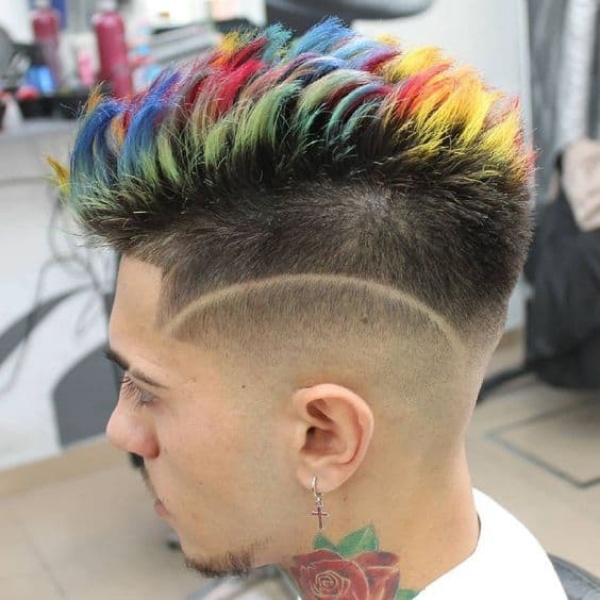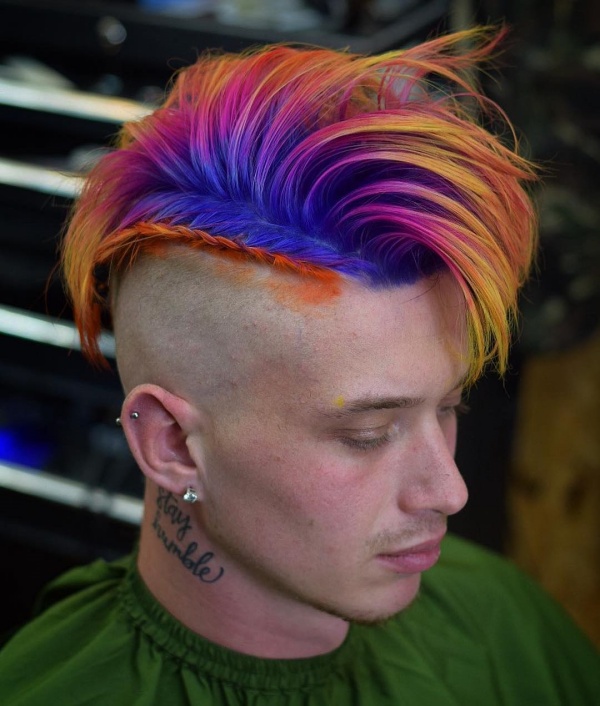 Rainbow spikes have become popular among other spikes for their different ways available to style. Although the hairstyle itself looks unique, you can make your hair hold and shine with the touch of creativity. Men with rainbow spikes are mostly looked at as fashion lovers. With the long choppy top hair along with an undercut, you can create a wide range of imaginations with the application of different colors. Most men love to give purple, pink, and even blue shades to make an attractive hairstyle. If you love modeling, then this hairstyle is ideal.
34. Spiky Hairstyle For Round Face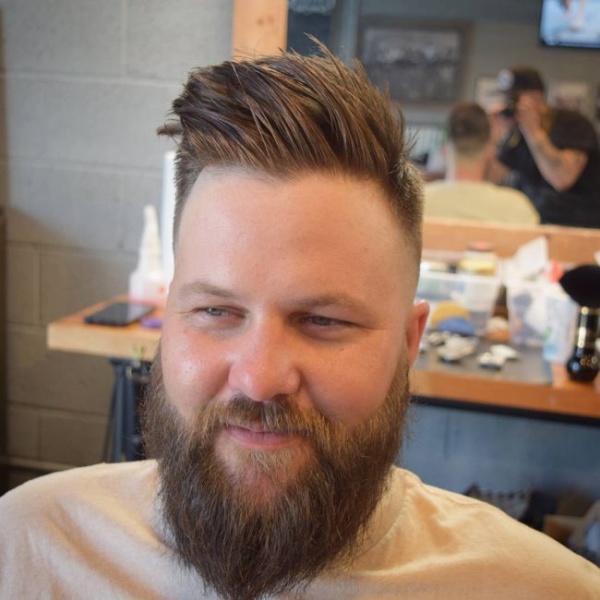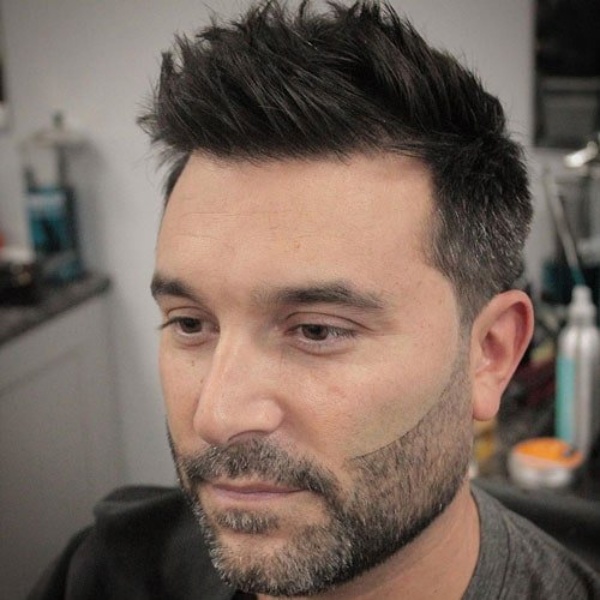 Among different hairstyles, spiky hairstyles for guys have been trending in a different path. The spiky hairstyle not only comes for men with a thin or flat face, but it is also available for men with a round face. On top of that, the spiky hairstyle for round faces makes them look slimmer. The feature of spiky hair is that men with round faces can also flaunt themselves with this style. With a spiky Fringe of angular spikes, you can give a softening appearance in front of others. Men with round faces can now appear stylish with their hair designs.
35. Brushed Up Spiky Hair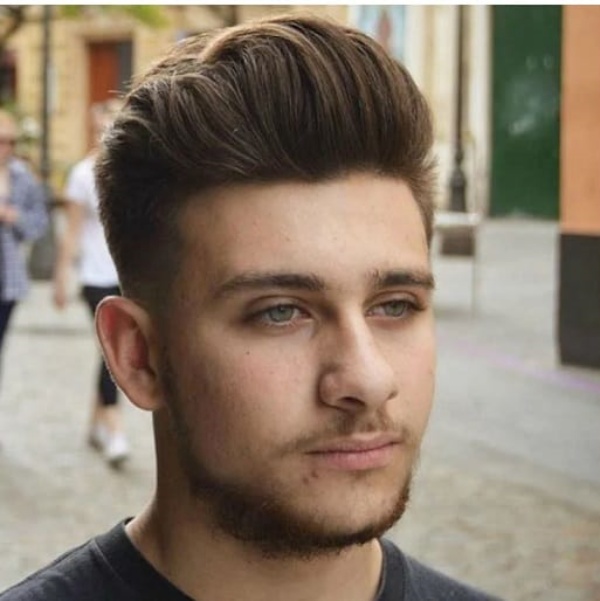 If you wish to have a simple yet iconic hairstyle, then Brushed up spiky hair is trending these days. This spiky hairstyle has a variety of styles to make you flaunt your hair. In brushed-up spiky hair, you can provide a fade or undercut look to the sides and make a contrast by brushing your middle hair upwards. The ideal part of this hairstyle is that it can be created in various ways according to suitability and requirement. The perfect part is that this hairstyle can give a casual as well as formal appearance.
36. Laid Spiky Hair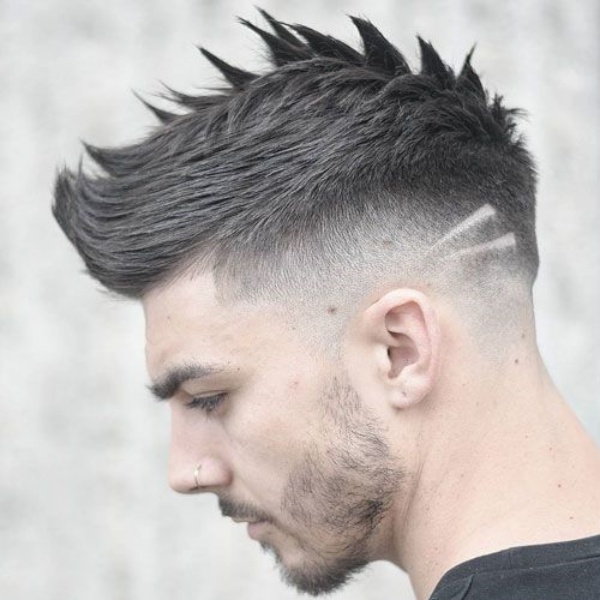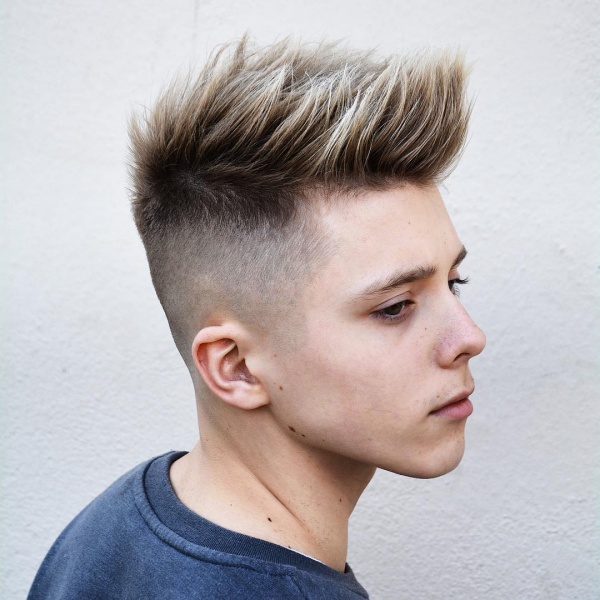 One of the most favorable hairstyles among men is the Laid spike hair. Most of the spikes you have seen are either erect or brushed upward backward, but in this style, the spikes are styled in the forward direction to create a wavy look. This style also helps men to cover their bald foreheads. With the sides tapered, a laid spiky hairstyle makes your hair look thicker. In this hairstyle, you don't need to use any hair wax or other hair product.
37. Spikes With Side Designs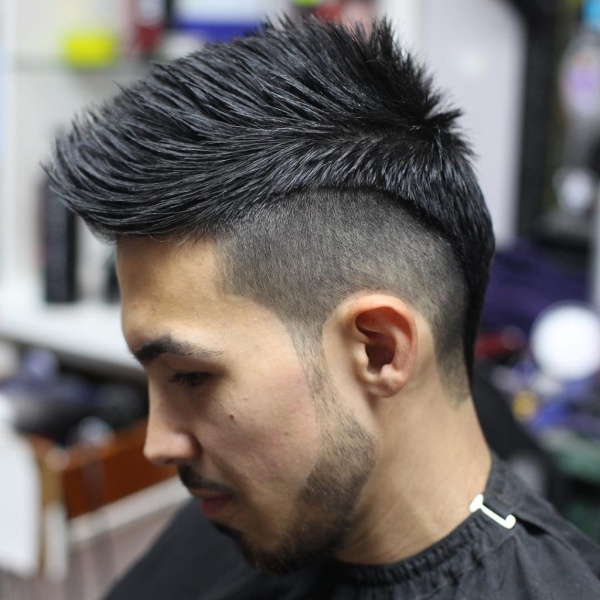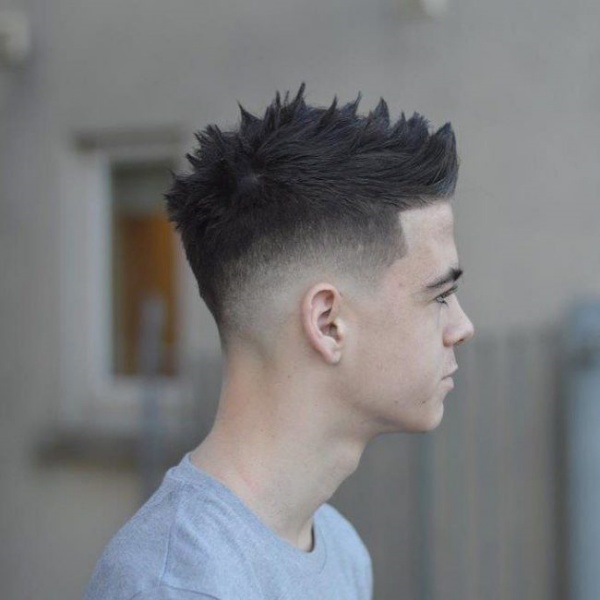 Are you looking for cool spiky hairstyles for guys? Well, you are present in the right place. Among the list of different spiky hairstyles, spikes with side designs have become very popular. The side hair needs to be kept short using a trimmer to make side designs. The side designs are made with a razor. The most common spike with a side design is a straight line starting up to the back. Some men used to create their favorite alphabet with a razor as side designs.
38. Spiky On Top Short On Sides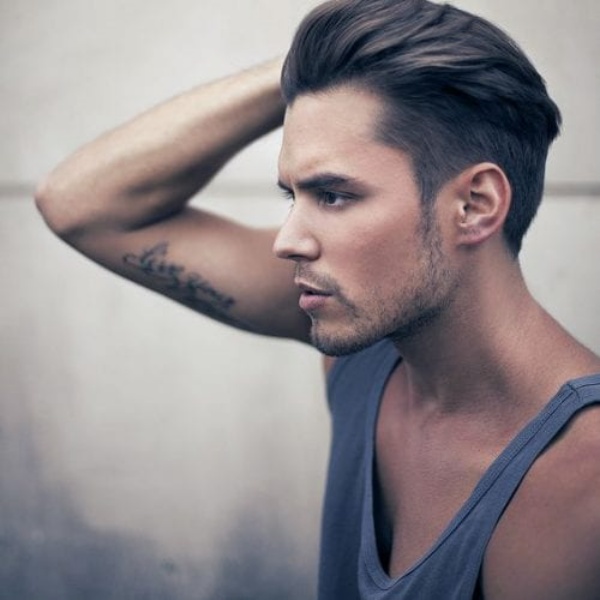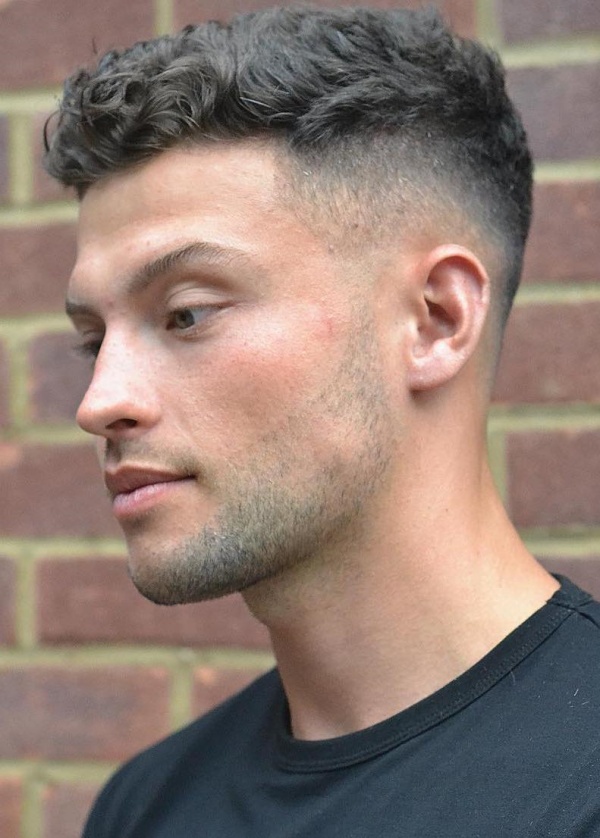 Spiky hair is one of the most fashionable styles men can have. Among various spiky styles, spiky hair on top with shorts on the sides is the best choice. This style provides a unique contrast over the two different layers of hair shape and size. The shorts on the sides can be trimmed or shaved to give a faded appearance. The top spike needs to be of small size if you wish to keep the shape intact, as it is difficult to hold the spiky shape with larger top hair.
39. Spiky Hair With Shaved Sides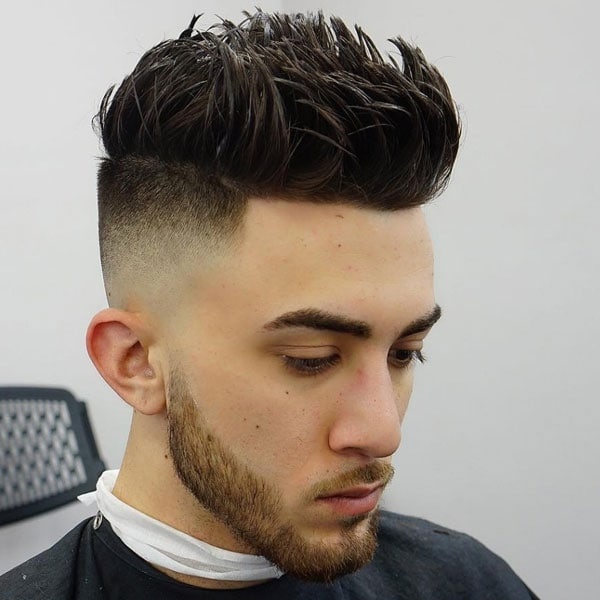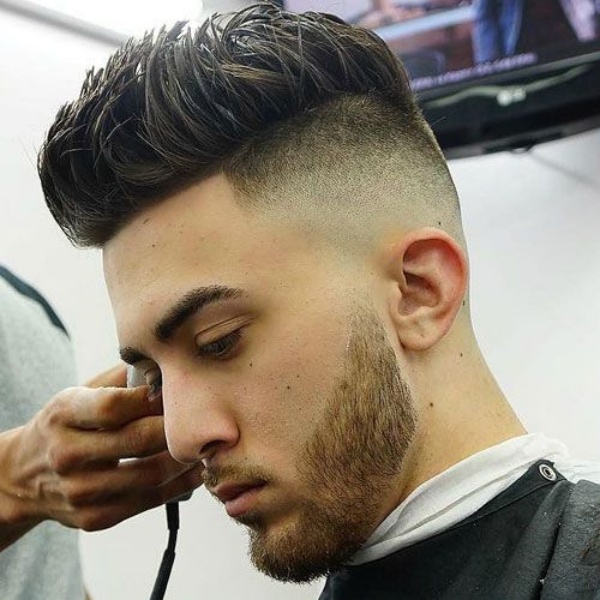 Spiked hair has become trendy in recent days as the hairstyle makes men look much hotter. While having spiky hair, most men prefer to have their side hair shaved. Whether it's an undercut or fade, the shaved sides' strands contrast with their top hairs that are erect, making the hairs look thicker. This hairstyle is best for its low maintenance but requires regular grooming to keep the shape intact. The best thing is that the top hairs can be of any shape and size. You can add color to your hair to look attractive.
40. Spiky Hairstyles For Medium Length Hair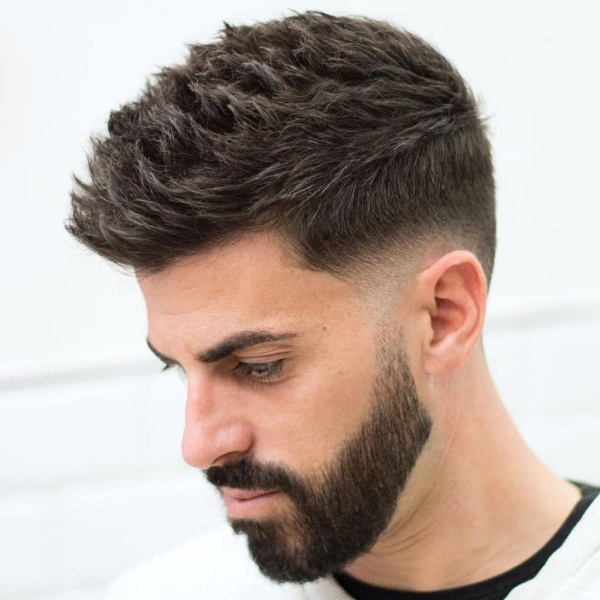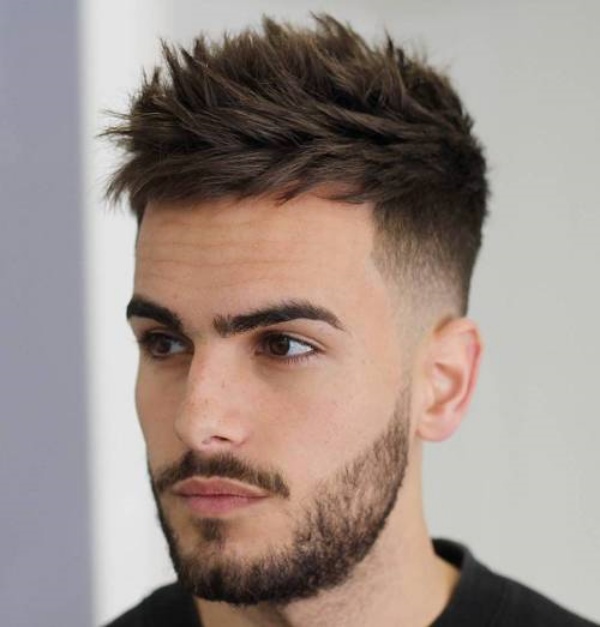 Men with medium-length hair are lucky as they can shape their hair in any style. From young boys to adults, spiky hairstyles are the most common fashion among medium-length hair. This hairstyle gives a fresh touch making guys look cooler. There are a plethora of medium-length spiky hairstyles available for boys to choose whatever their heart desires. Whether your face is round, thin, or flat, the spiky hairstyles are suitable in every way. In every way, you can make yourself appreciative among others.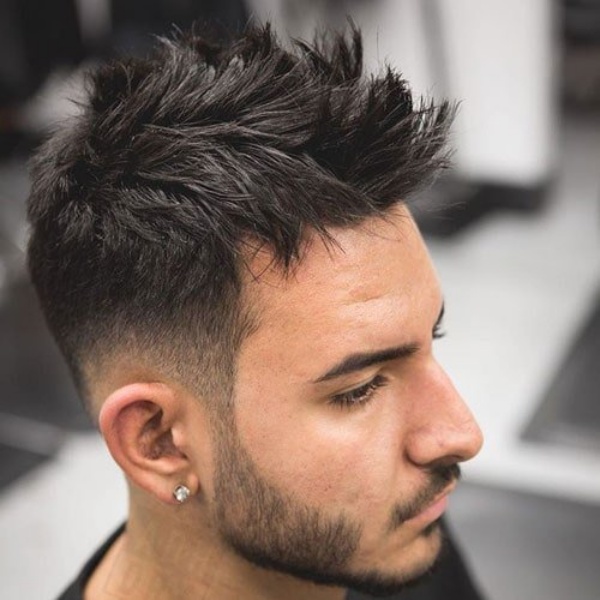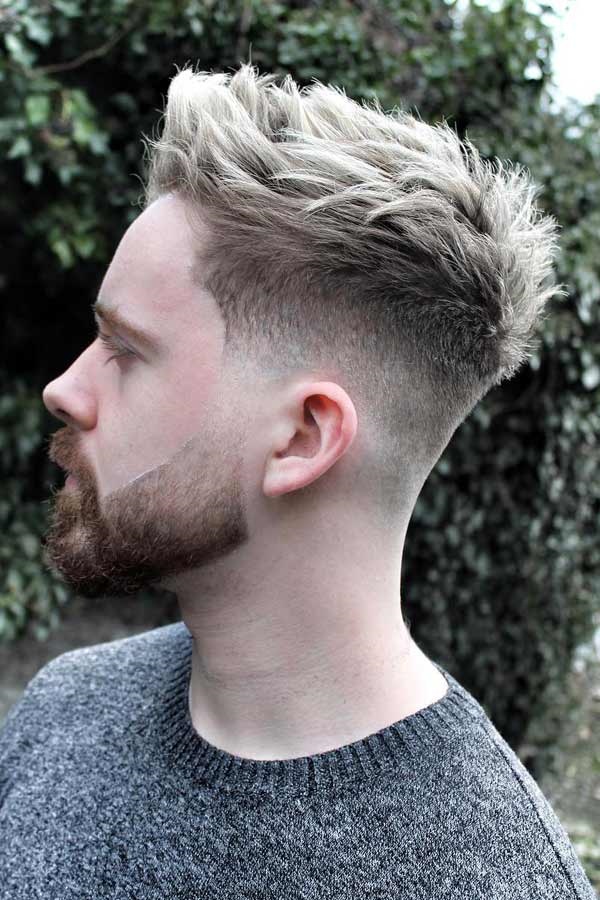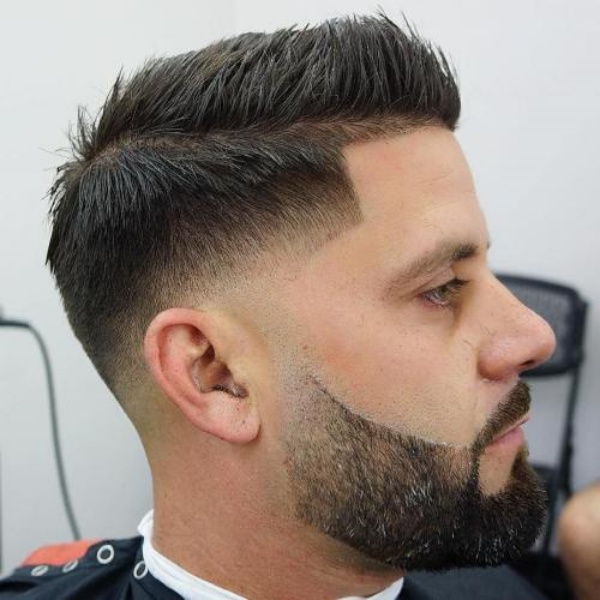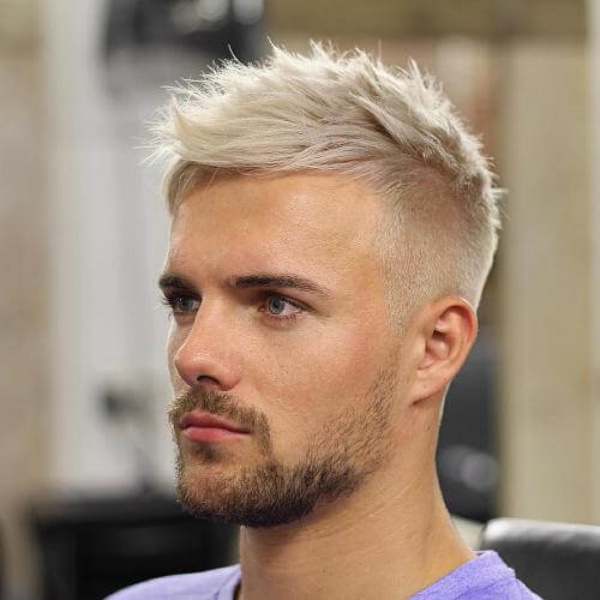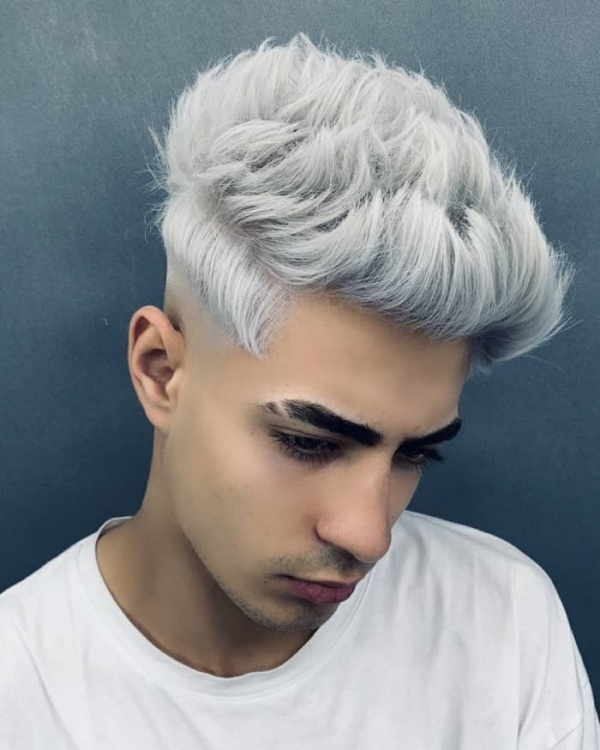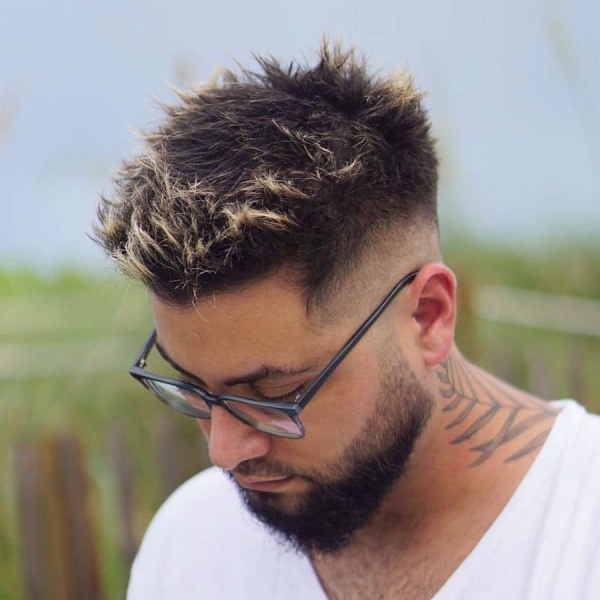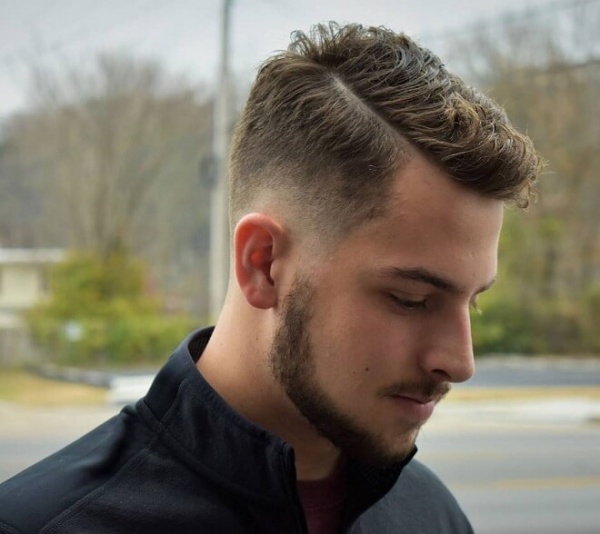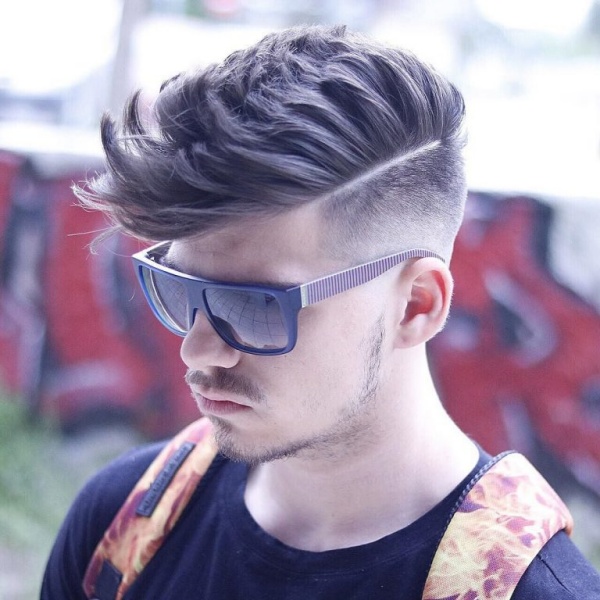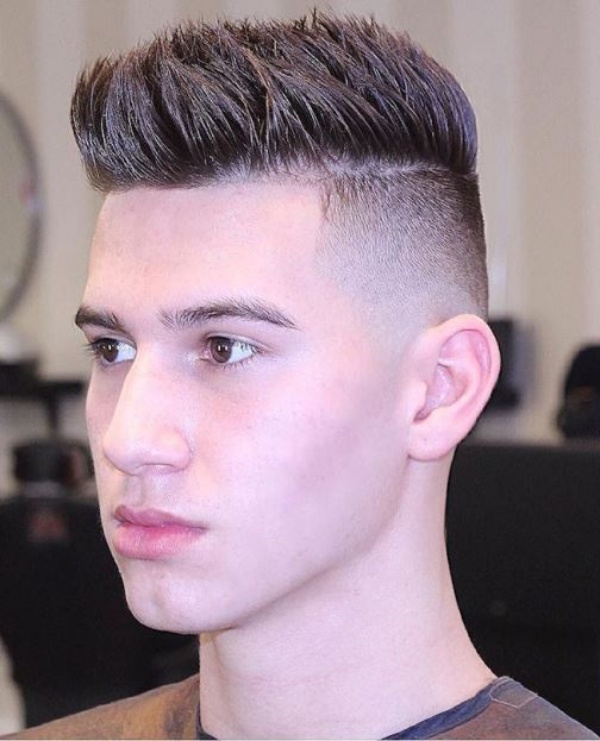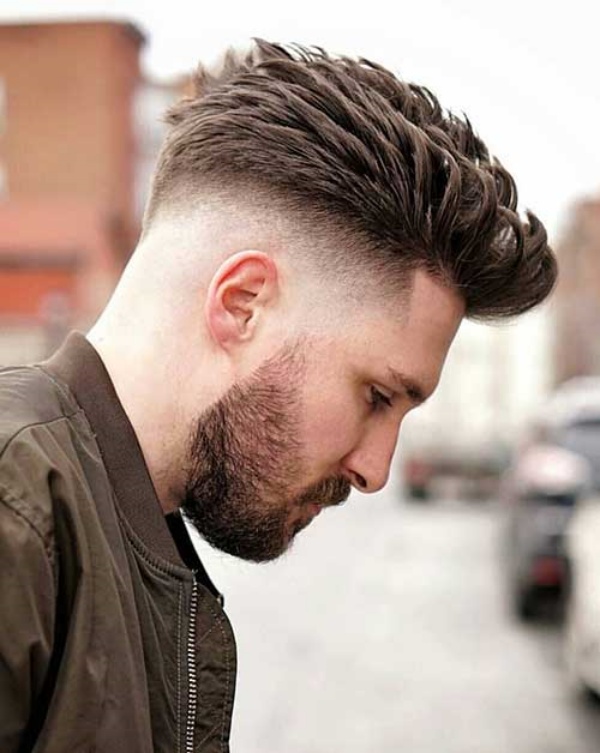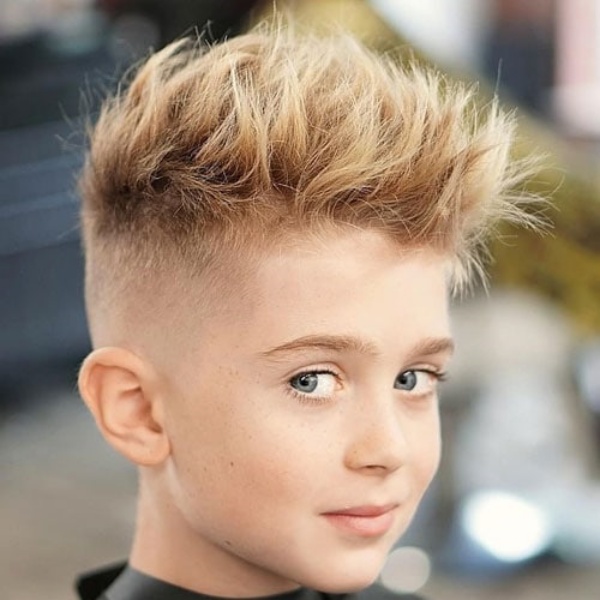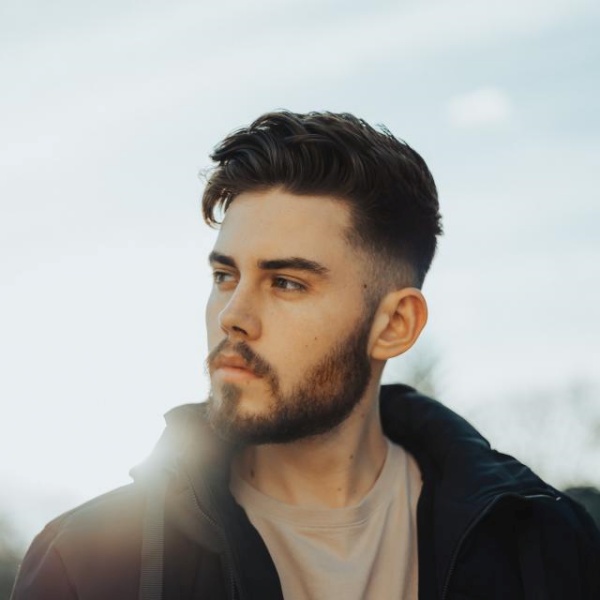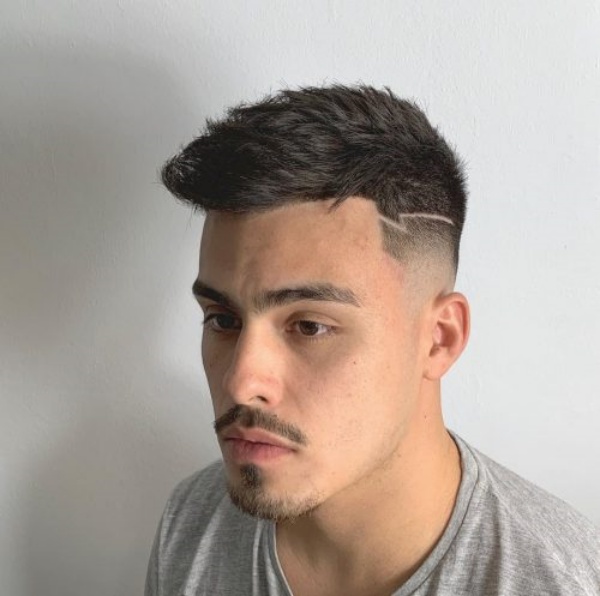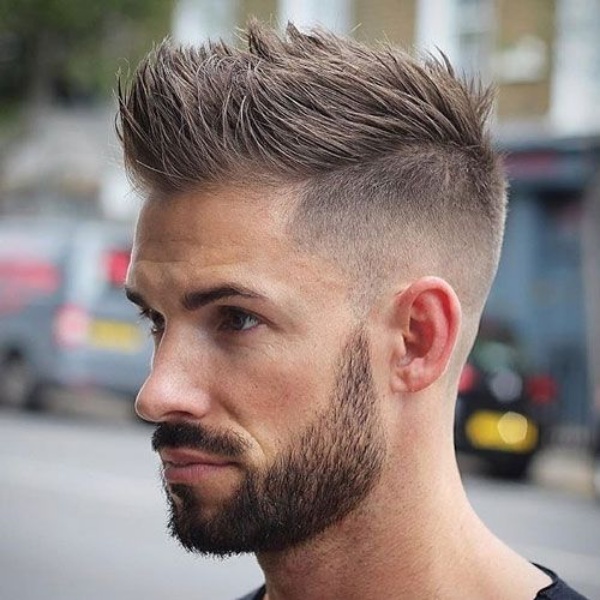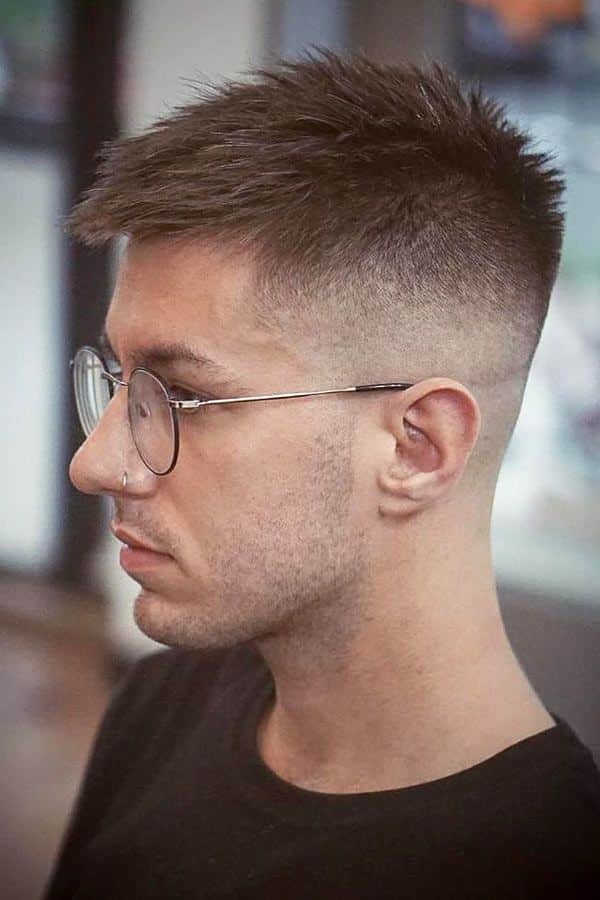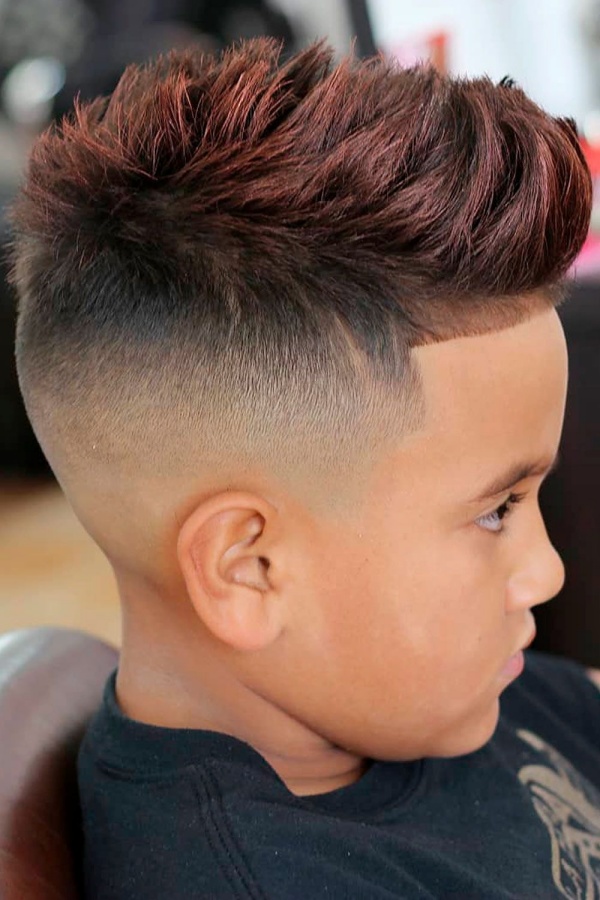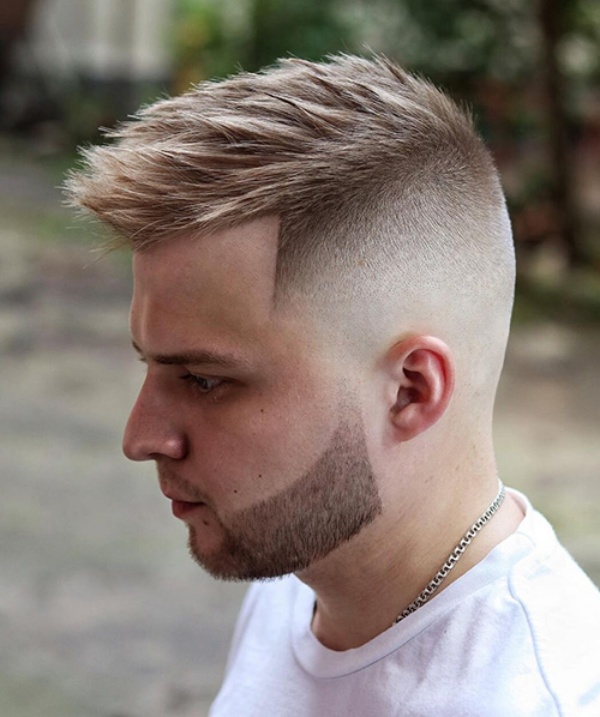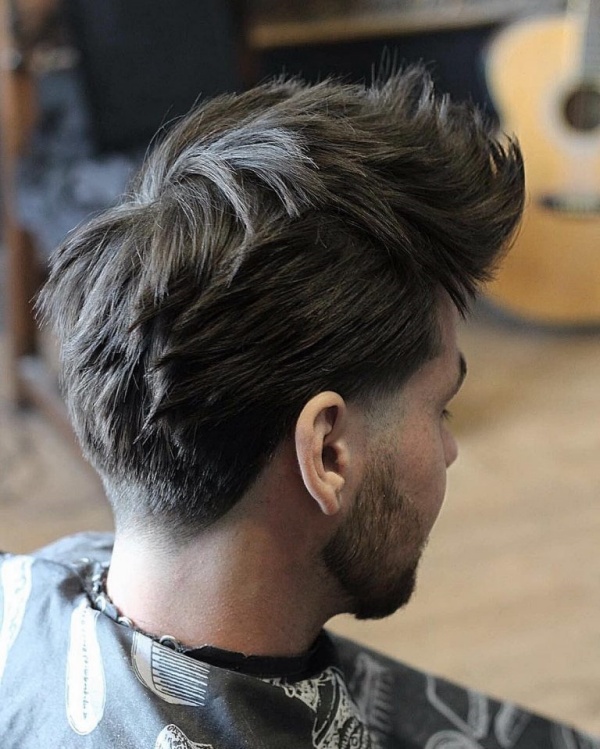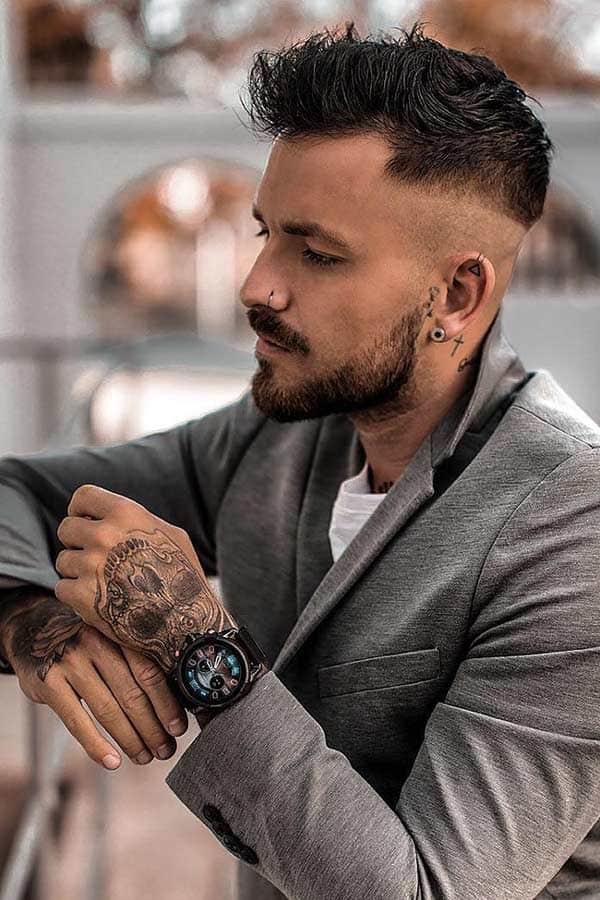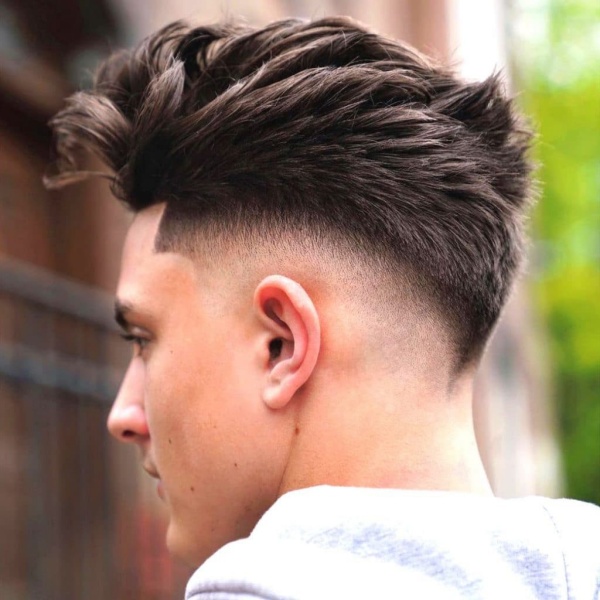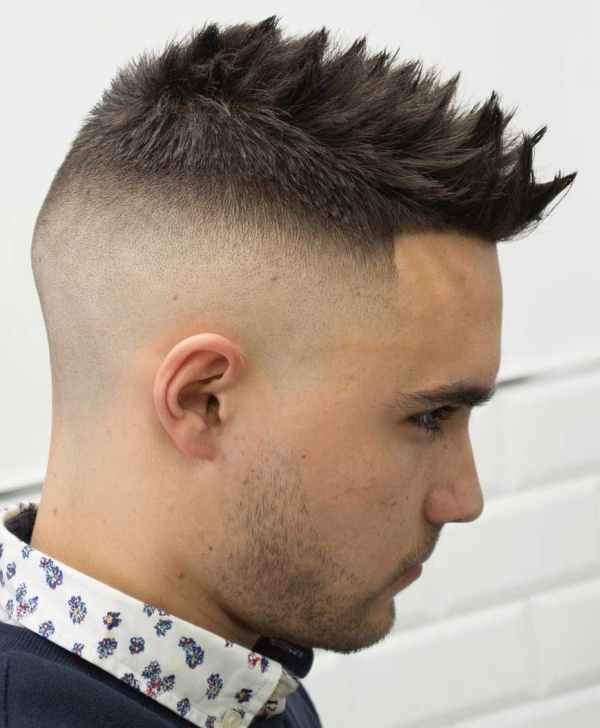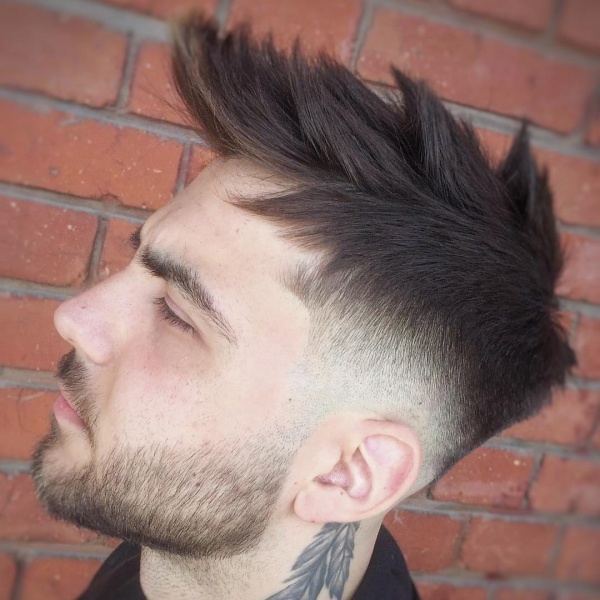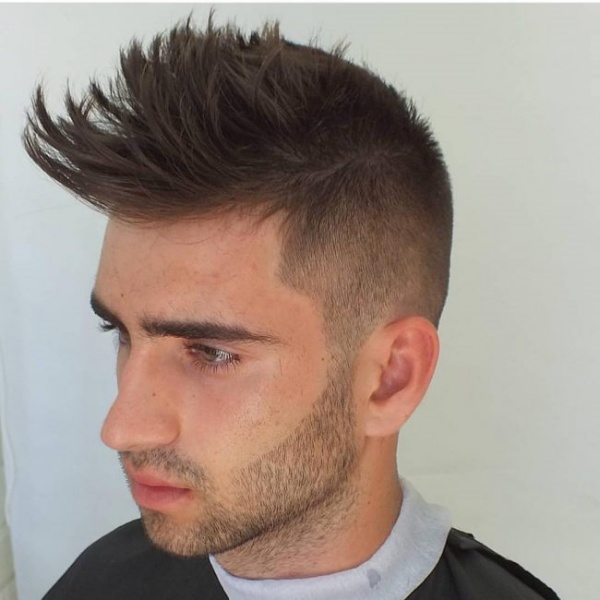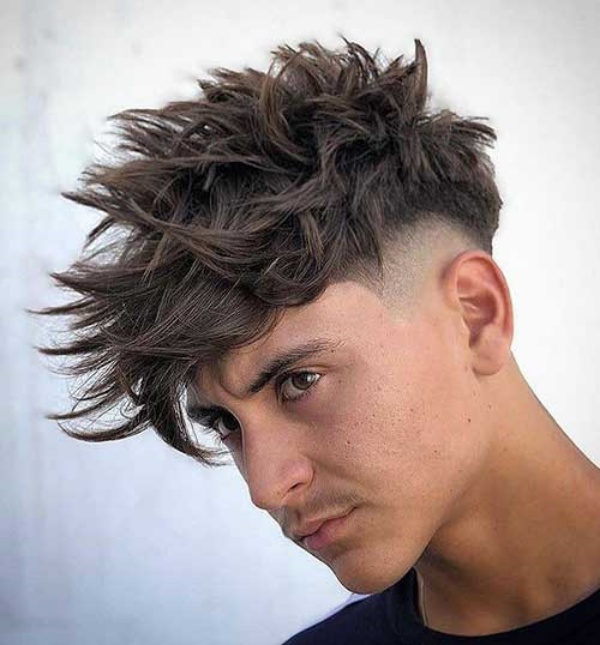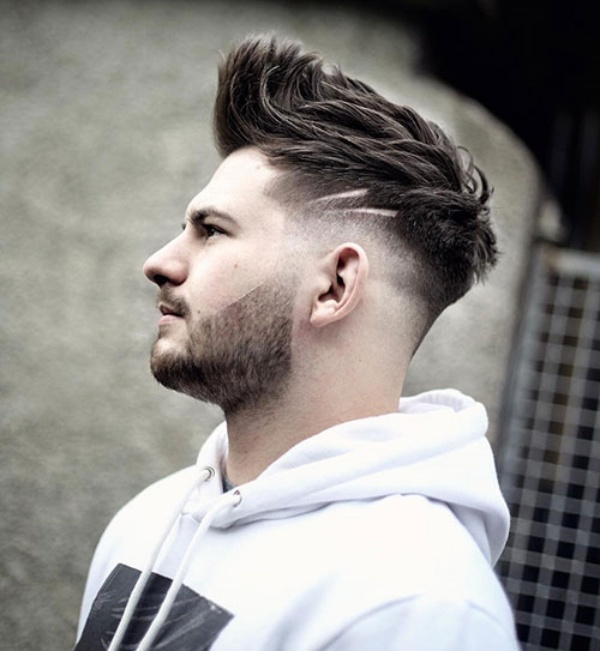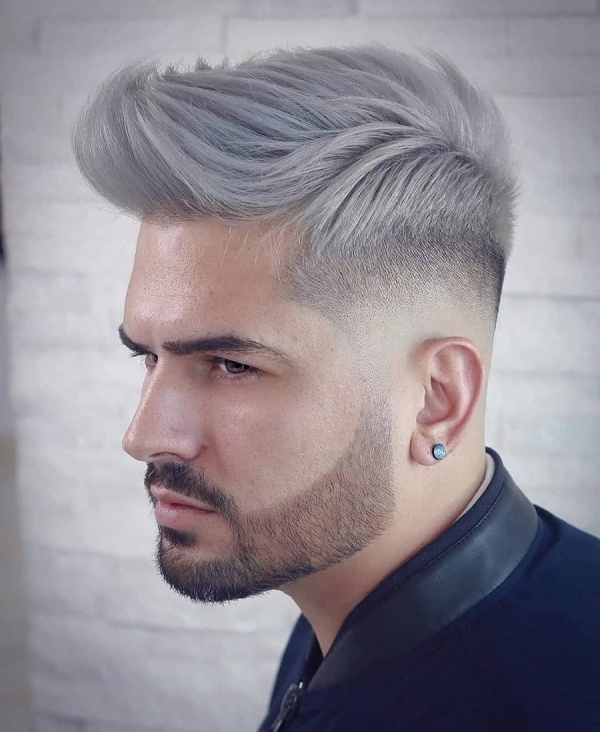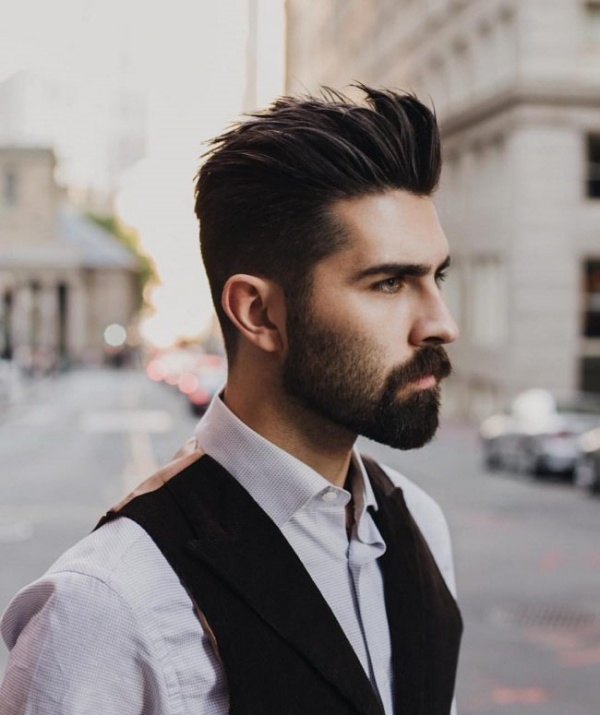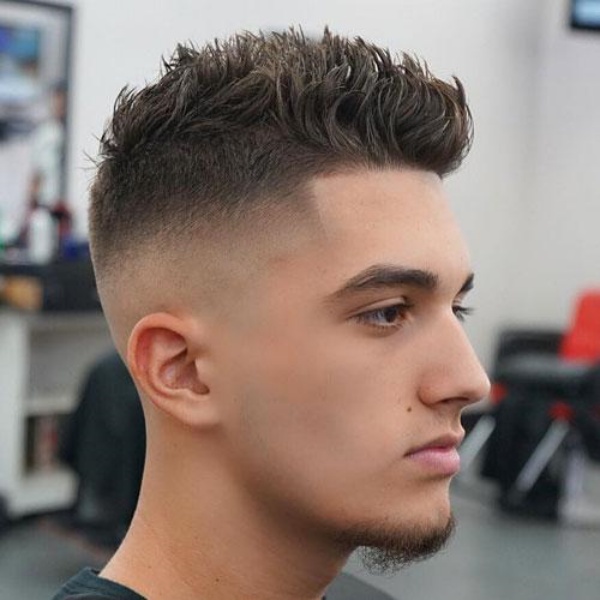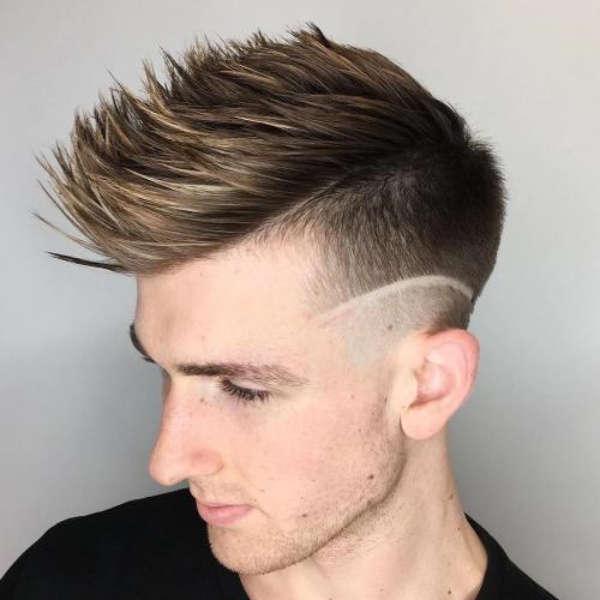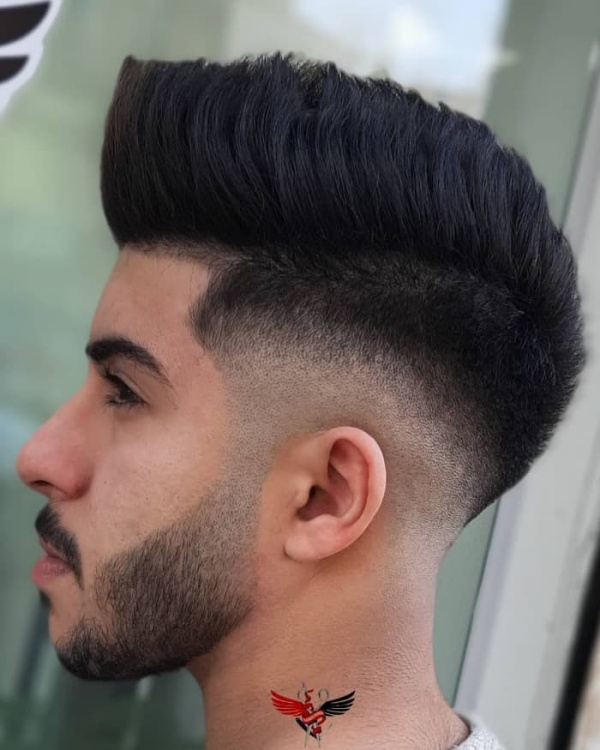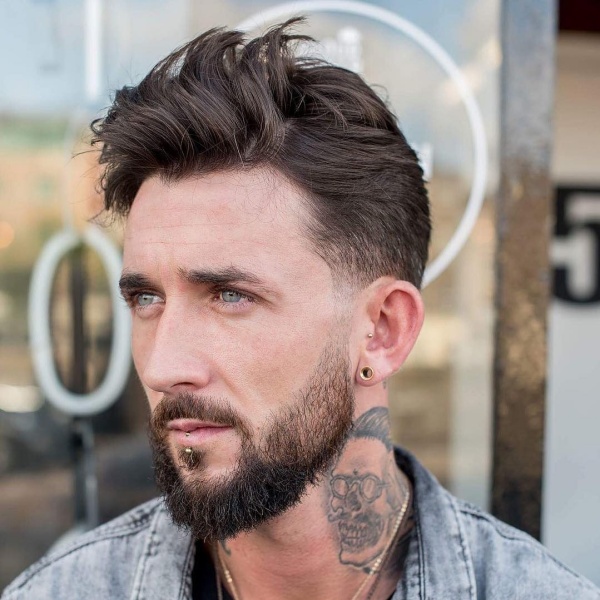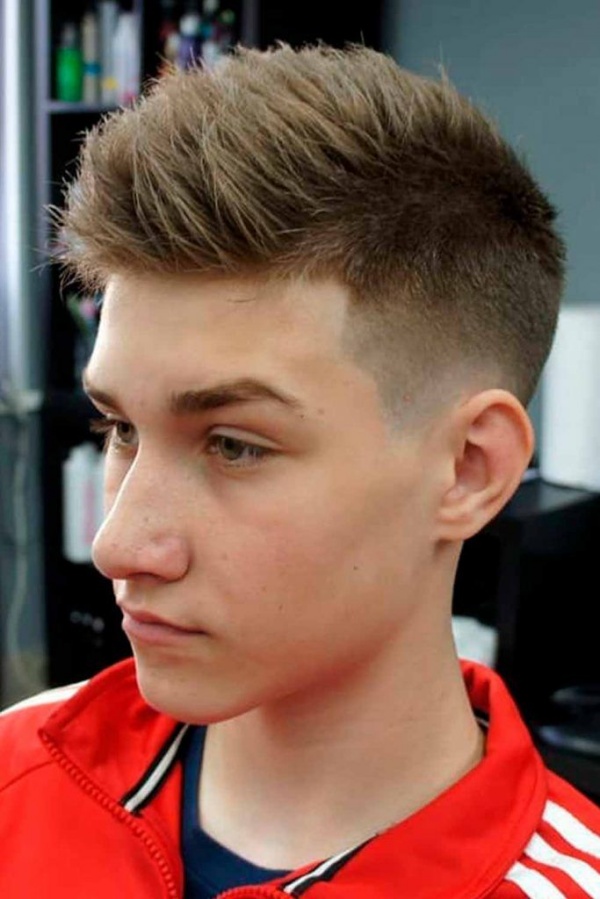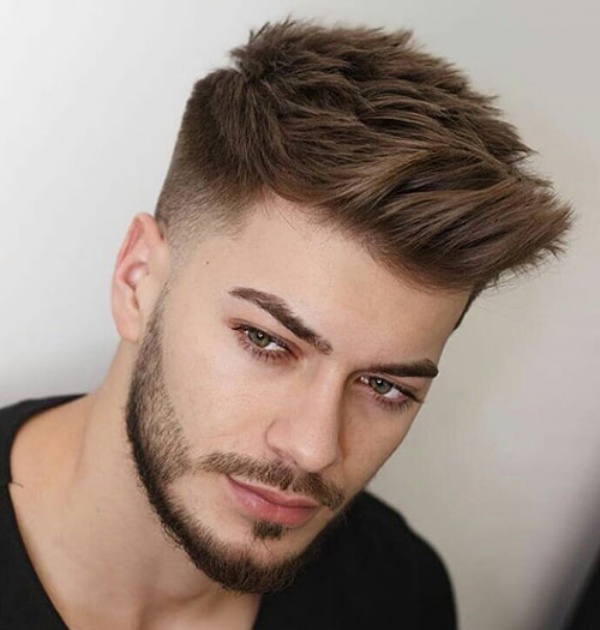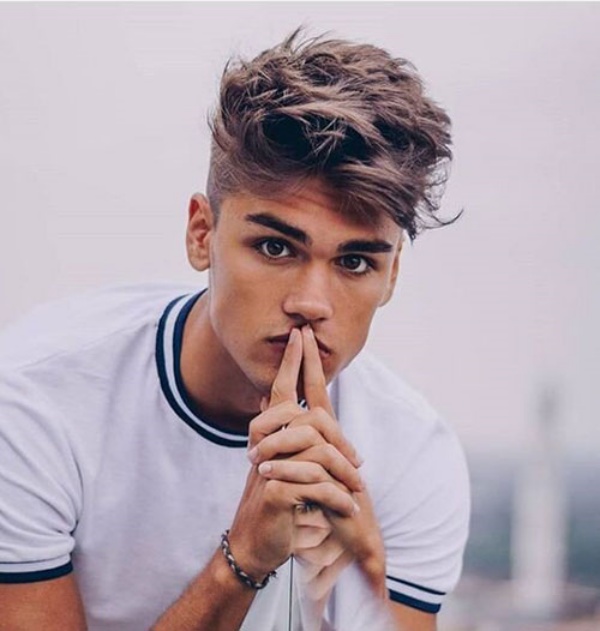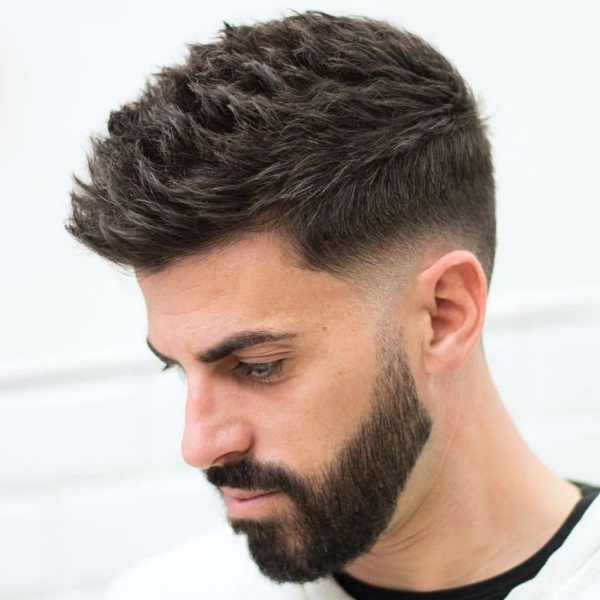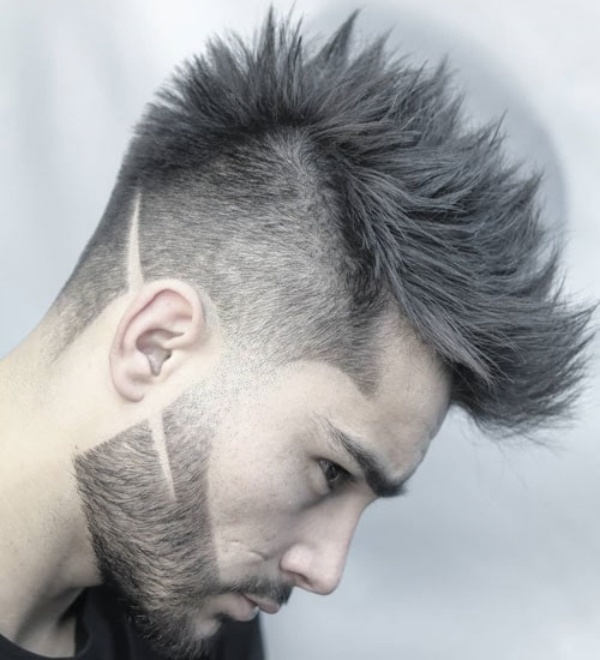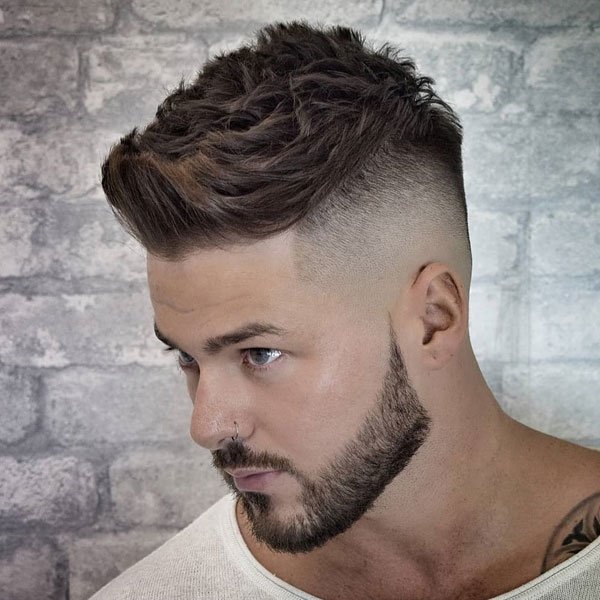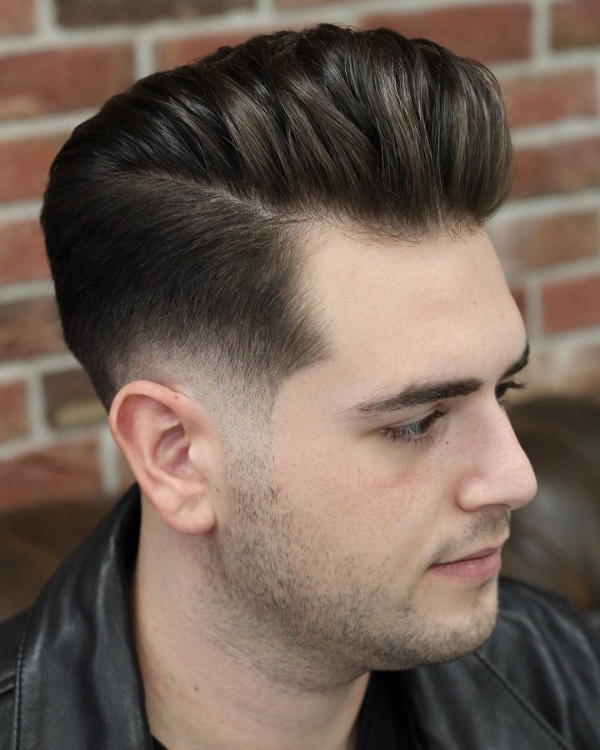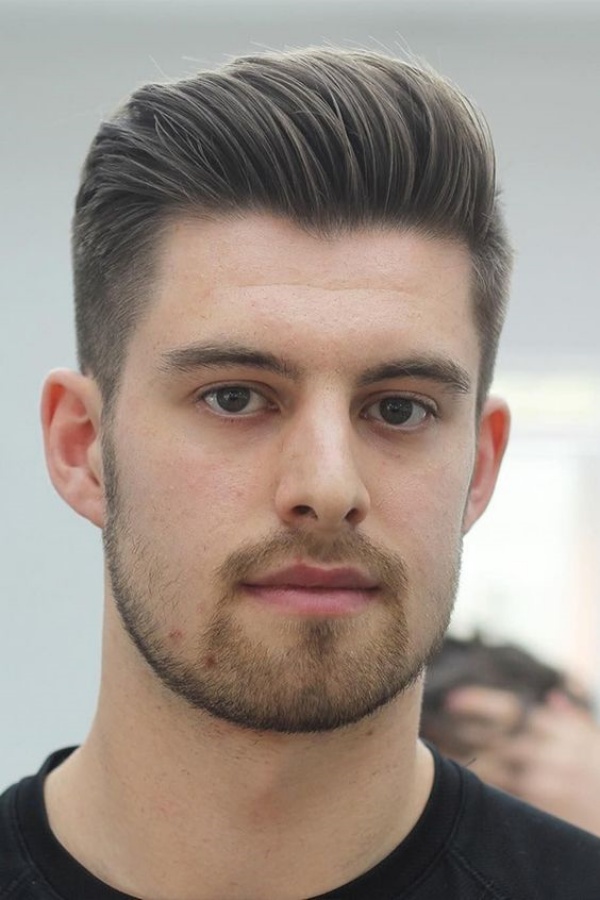 Conclusion
The concept and purpose of this article are unique and have come with different variations. To make men satisfied with their hairstyle, with the help of expert hair professionals, we have made this list of spiky hairstyles for guys. From ancient to modern here, you have seen all the different spiky hairstyles with detailed features. It has made hairstyling a lot easier. Be it medium or short hair, wavy or curly, you need to keep in mind that every spiky hairstyle needs grooming and maintenance to keep them healthy and in perfect shape. There are various natural hair products available that can be applied to hair without any side effects to make this possible. This list is regularly updated for men to flaunt their hair in front of women. So, without worrying, ask your hairstylist to create the hairstyle that makes your heart go crazy.
Related: