The most important thing that men love is their hairstyle. It makes them try different hairstyle patterns to give a noticeable appearance. The craze for hairstyle begins with high school-going boys, and it lasts till one gets old age. There needs to be a definitive list of hairstyles for men of all ages to try what they desire. The purpose of hairstyles is to make your face look more charismatic and attractive. The hairstyles must have a seasonal option so that men can try different styles in different seasons. This article is created for men who desire popular hairstyles for men to look appealing.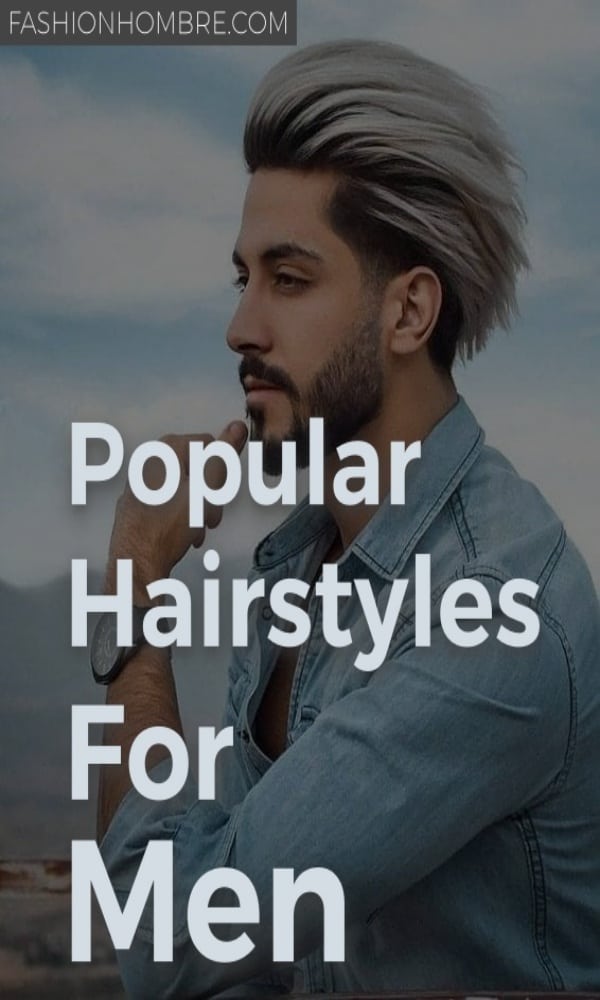 If you are confused about which hairstyle will be perfect for you, we have described each hairstyle to get an excellent knowledge of every hairstyle. From short to long, curly to wavy, there are many designs to look into. The hairstyles are selected to have both an office-going look and a party look at the same time. Even men with different facial shapes can try out from the list provided here. Let's begin with the different hairstyles and choose what our heart desires!
Stylish and Popular Hairstyles For Men To Try
1. The Classic Crew Cut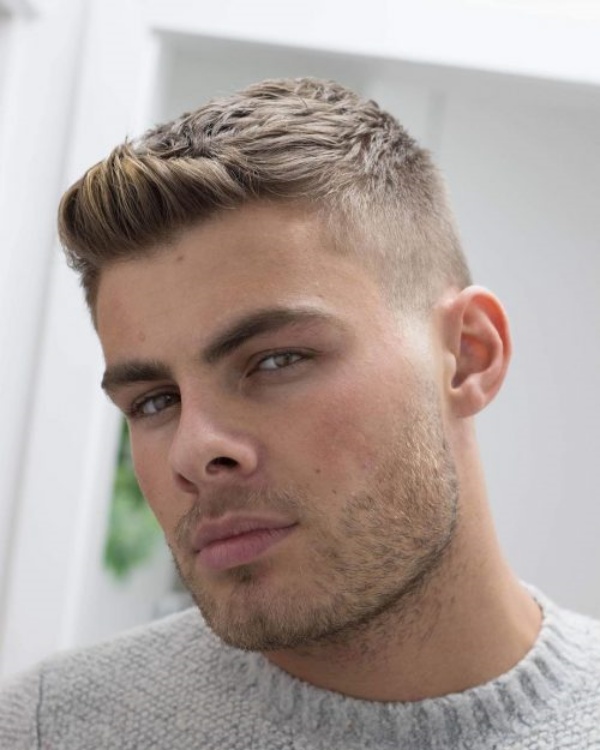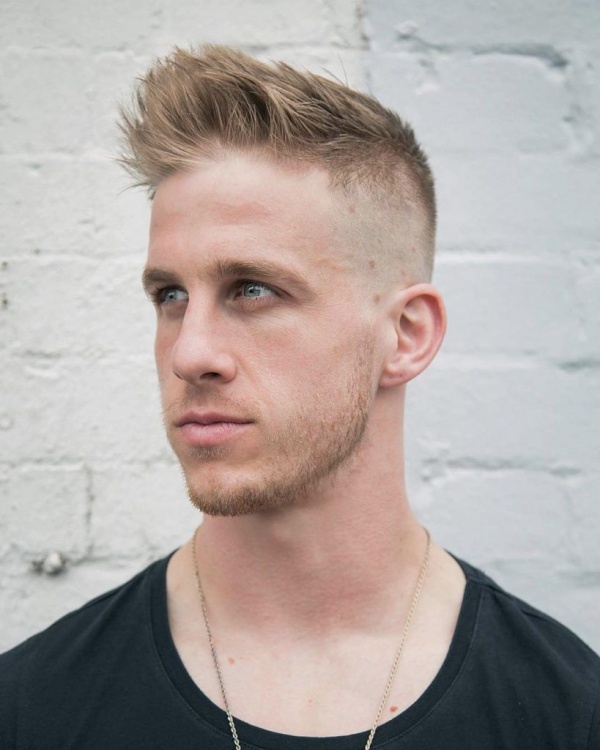 From the name itself, you can understand that the classic crew cut is a classy hairstyle. You can give your face a fresh appearance with this look. Men with round faces mostly prefer this hairstyle to look slimmer. Whether you have a beard or not, this style perfectly matches with anyone. If you wish to have a business hairstyle with a neat and charming look, this hairstyle is ideal. In this hairstyle, the side hairs are shaved and given a shady touch, while the top hair is kept short, making the style cheesy.
2. Undercut And Its Awesome Variations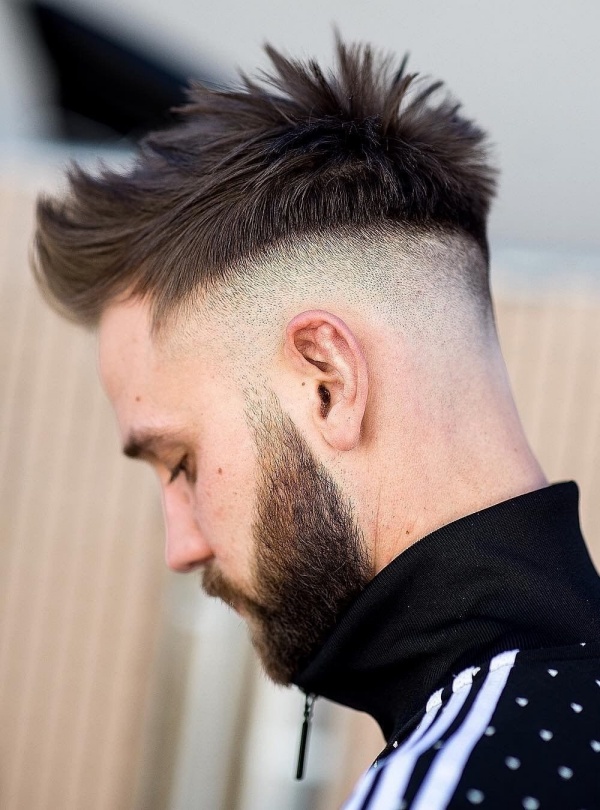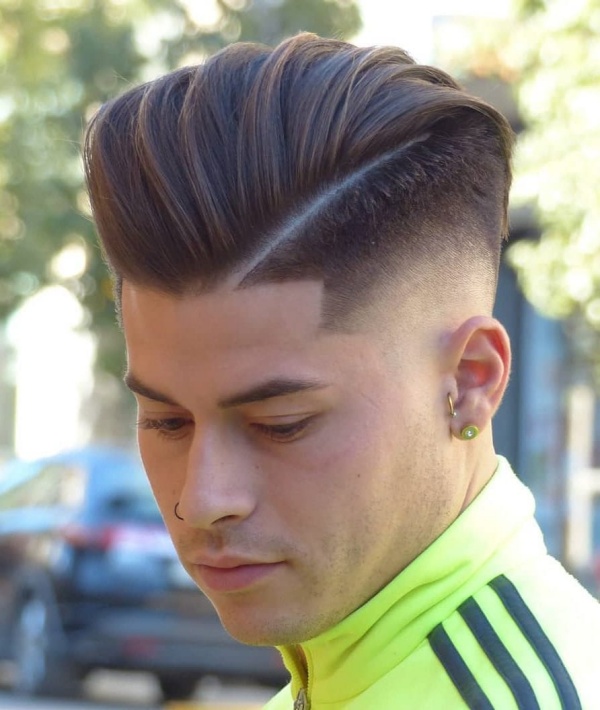 The undercut hairstyle is not a new one. Men have been trying this hairstyle since long back. This hairstyle has been steadily growing among men and has become entirely fashionable in the last few years. If you wish to have an eye-catching hairstyle, then this is one of the best in the gallery. The hairstyle of the top goes from medium length to short length, contrasting with the side hairs. The side and back hairs are in the same shape. Either they are entirely shaved or given a shady appearance. From blowout undercut to layered hair undercut, there are a plethora of variations available.
3. The Buzz Cut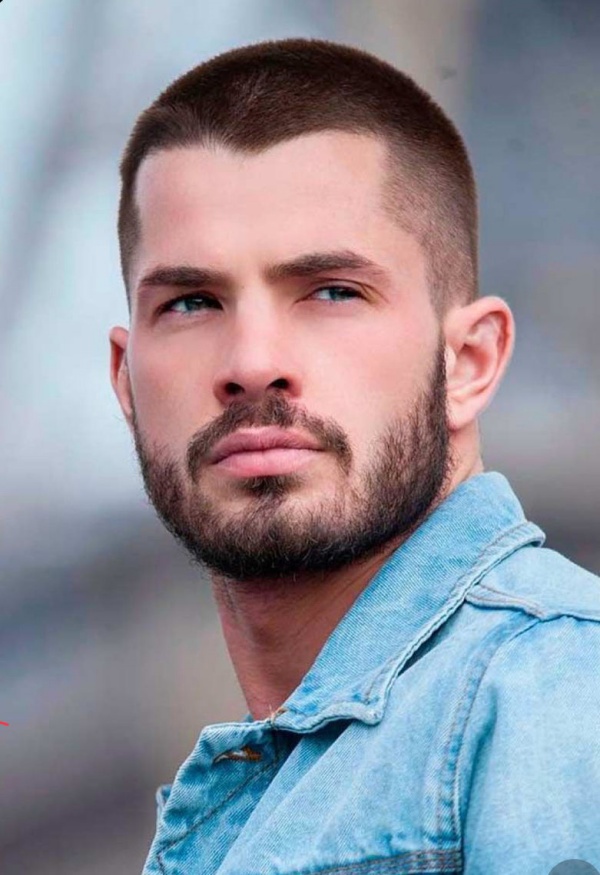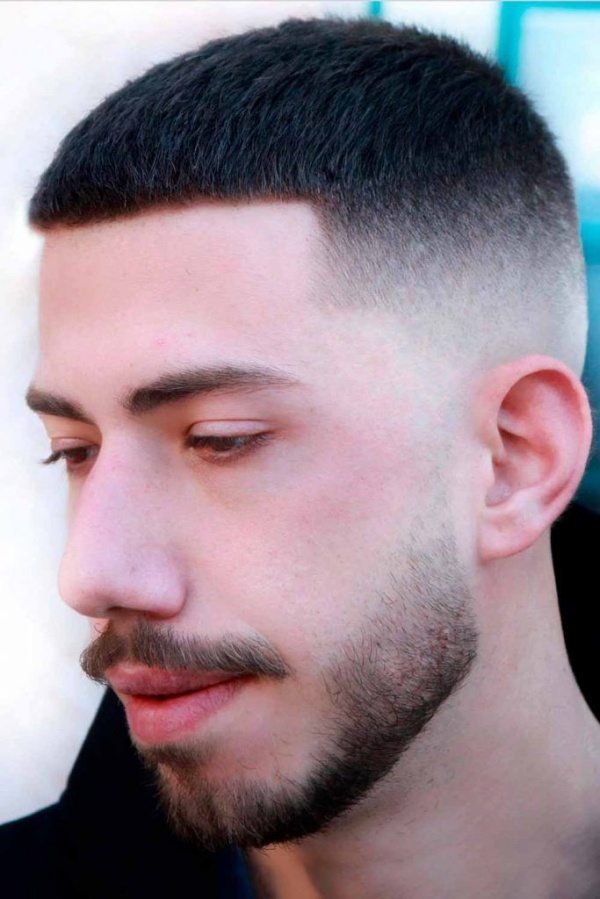 If you are looking for a fresh hairstyle, then the Buzz Cut can be a suitable one. The haircut is trending, primarily because of the unique, similar hair length all over the head. To get a buzz cut, the hairstylist uses clippers and trimmers to make the size equal. This hairstyle makes your face more prominent and appealing. You must consider yourself lucky if you have a beard. You can shape the beard in the same shape as your hair.
4. Feel Royal With Caesar Cut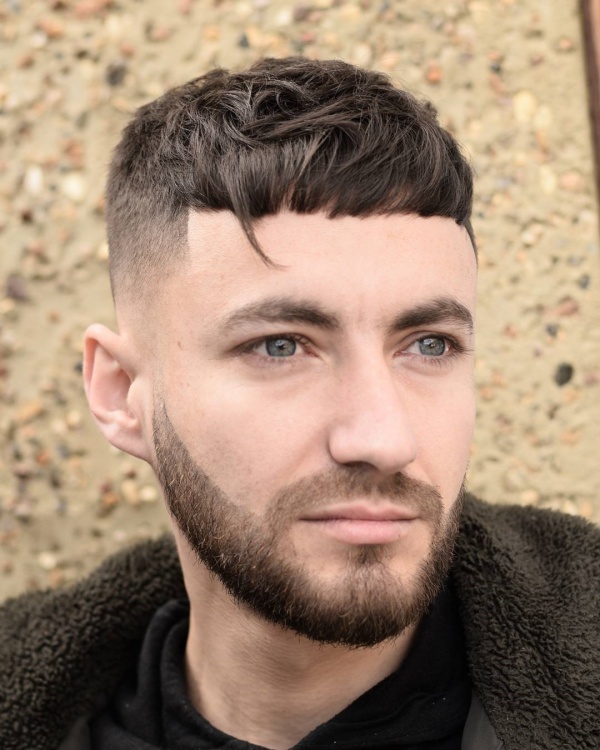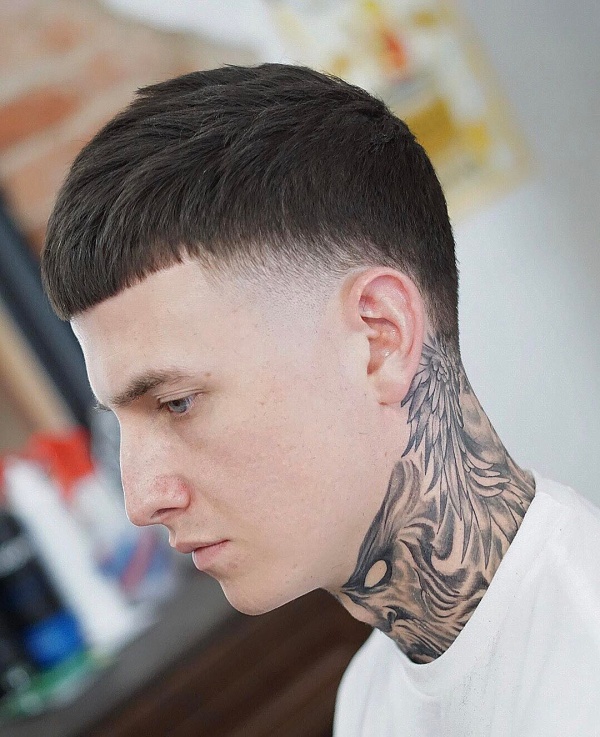 Are you looking for the most popular hairstyles for men? Well, here lies your solution with the definitive Caesar Cut. Men can have these short hairstyles to appear best in any event or party. The side and back hairs are trimmed at zero length, while the top hairs are kept around 2-5cm all over the head. On top of that, this is a versatile hairstyle, so it doesn't depend on whether you have curly, straight, or wavy hair.
5. The Classic French Cut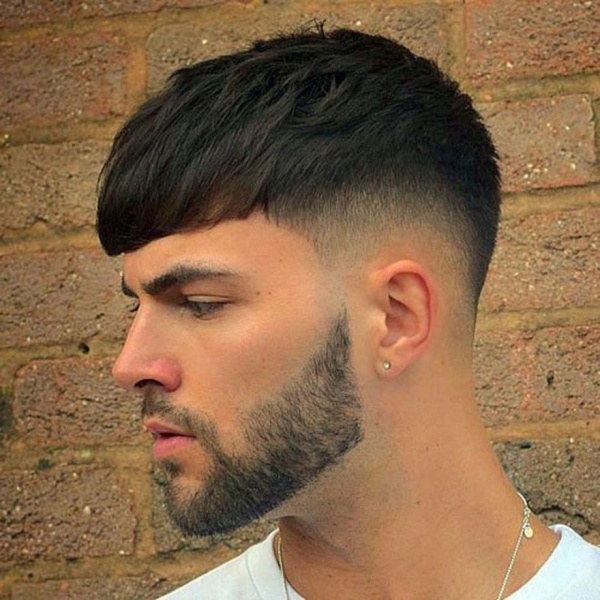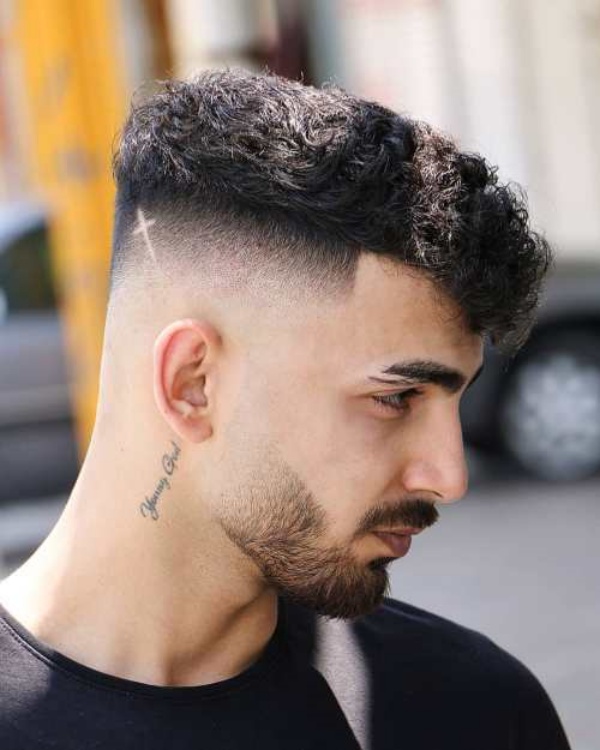 You can end up giving yourself a solid and sexy look with the Classic French Cut. The best thing about this hairstyle is that you can frame your face with the shape of your head. If you wish to have a noticeable change in your hairstyle, then this is ideal. There are a plethora of French Cut hairstyles available, which makes this hairstyle popular among men. The hair expert cuts the hair with smooth and clean sides while the top is kept short and moving.
6. Smart Bro Flow Cut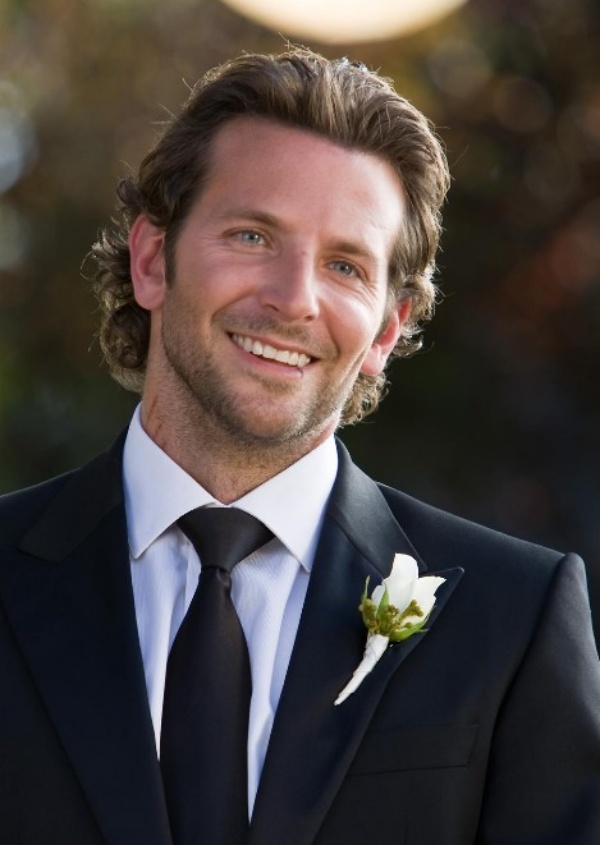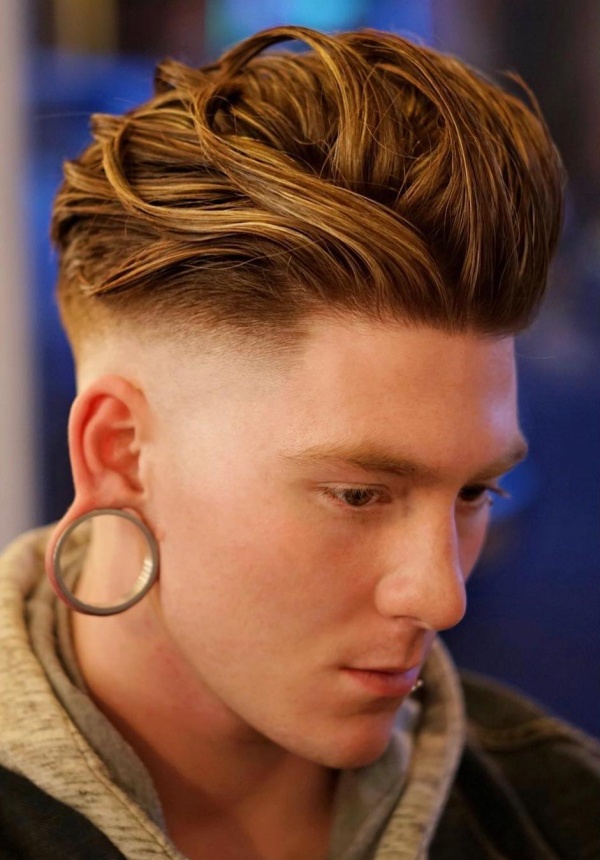 You can already get an idea that The Bro Flow Cut hairstyle gives an intelligent appearance to men. This hairstyle has acquired its name based on the shape, style, and way the hairs flow backward. If you are looking for one of the best long hairstyles, you can easily choose this style. This hairstyle is traditional and gives a wavy hair appearance. There are various types of cool bro flow haircuts, which offer you to choose your ideal shape.
7. Pompadour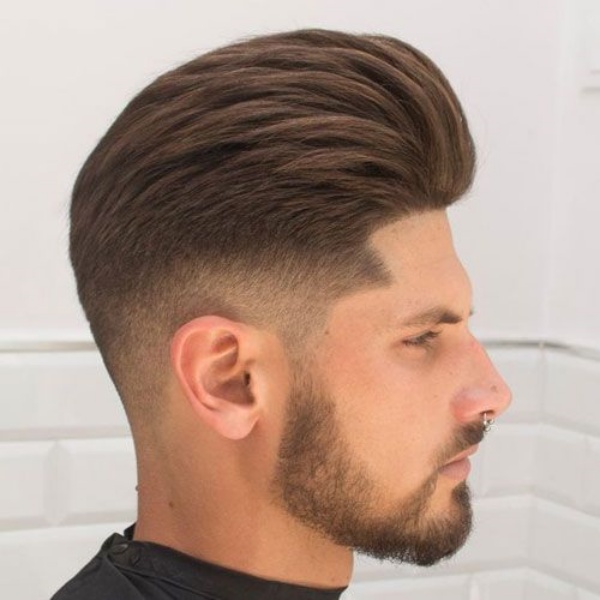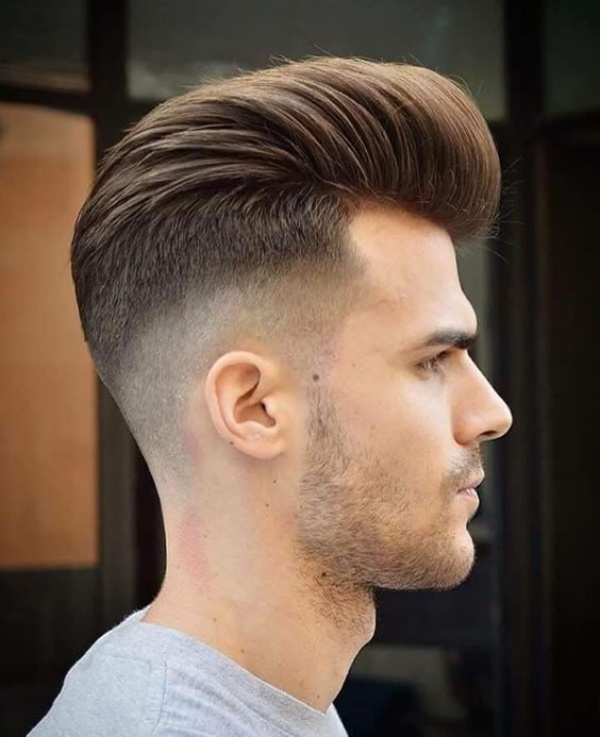 If you are looking for popular hairstyles for men, you can shape your hair with the trending Pompadour design. This hairstyle has been adapted from ancient times, and the name is given after Madame de Pompadour, the mistress of King Louis XV of France. You can give yourself a touch of royalty with this unique and classic hairstyle. It is mainly a long hair design, in which the long top hair is swept backward, while the side hairs are given a faded look. The best part is that all faces can get accustomed to this design.
8. Style Your Hair With A Quiff Haircut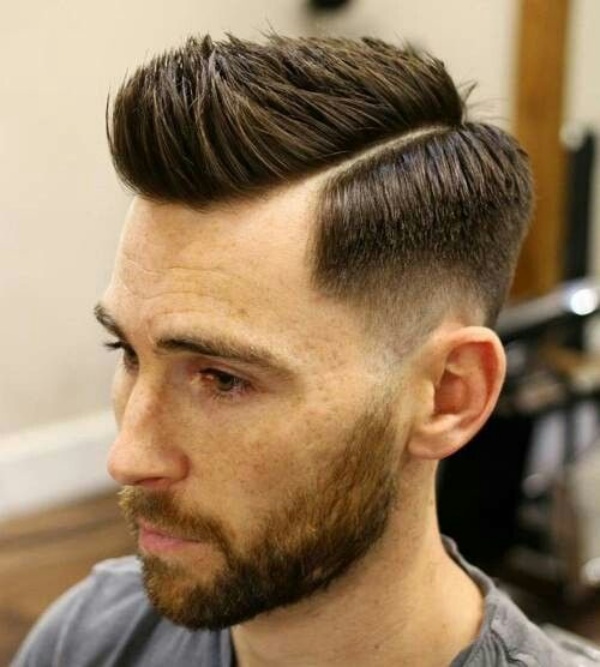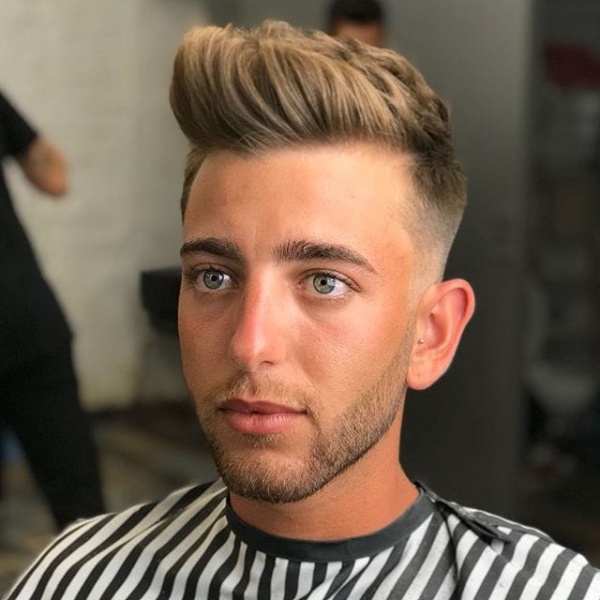 The best trending hairstyle that any man can have is the Quiff haircut. Most men find the Quiff haircut similar to the undercut because of the length on top and shorter on sides and back area. But the main difference lies in the fact that the top hair is slightly combed upward and backward, which provides an eye-catching appearance. From school-going boys to men working at the office can give their hair this design, allowing for a bright, simple, and fresh look. It is the best combination of a versatile and aesthetic hairstyle.
9. Comb Over Style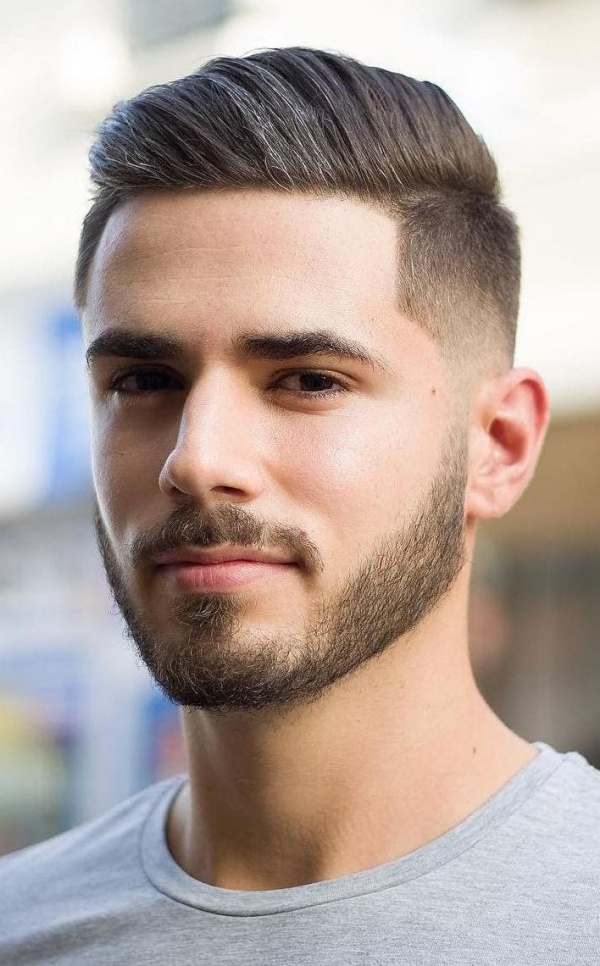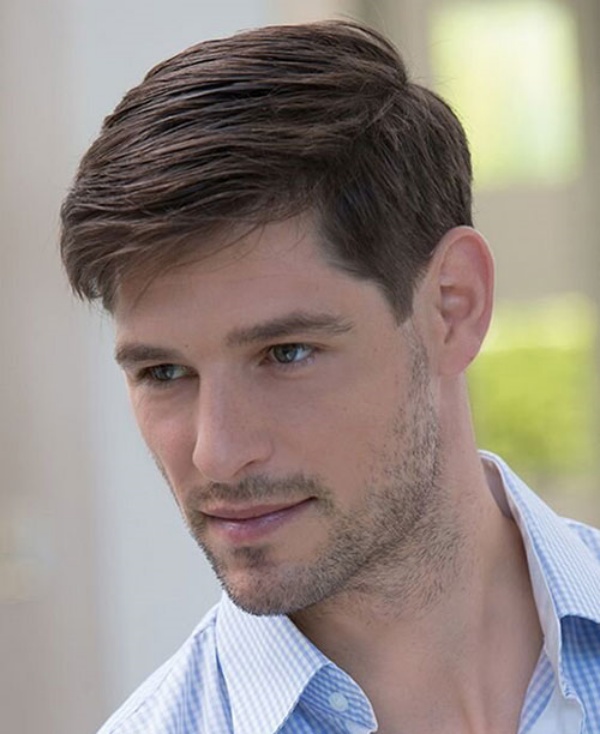 If you search for a well-defined, simple hairstyle, you can ask your hairstylist to create the Comb over style. In this hairstyle, the hair is combed from one side of your head over the other side. It is the most common hairstyle that you will find in men of all ages. On top of that, this hairstyle comes with many trendy styles, so you can explore the hairstyles until you are satisfied. With the flattering side part and the nicely combed hair, bald men can cover their baldness.
10. Faux Hawk Style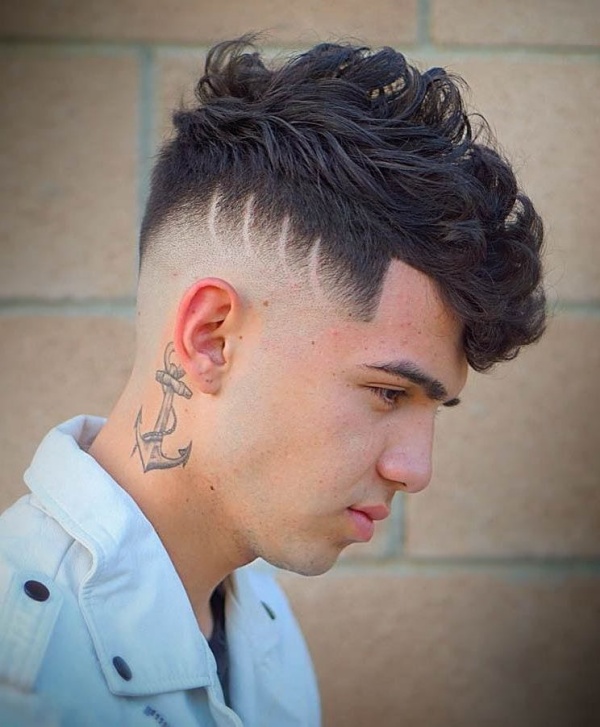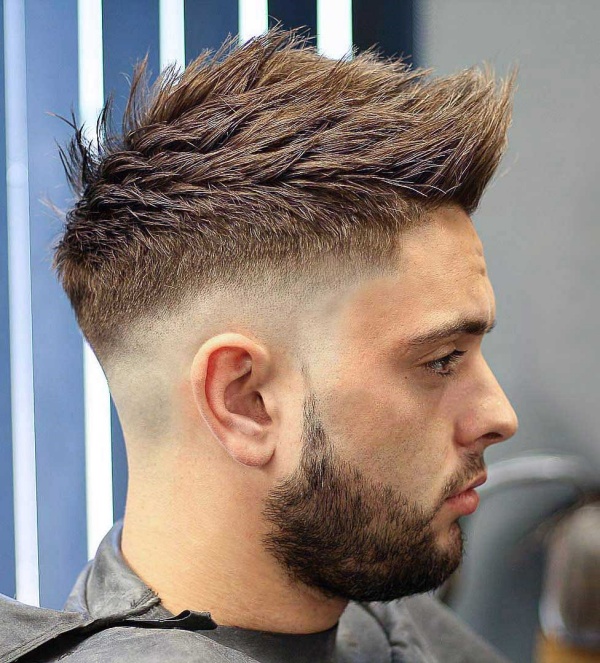 There is a craze for popular hairstyles for men always. It has given a new shape of hairdo, which is the Faux Hawk style. The faux hawk is also known as "Fake hawk" because it resembles the Mohawk hairstyle. The top of the hair is wavy, but the best thing is that you have the freedom to make any style with the side part of your hair. There is a list of versatile faux hawk hairstyles with which you can give different shapes and sizes to your hair.
11. Fringes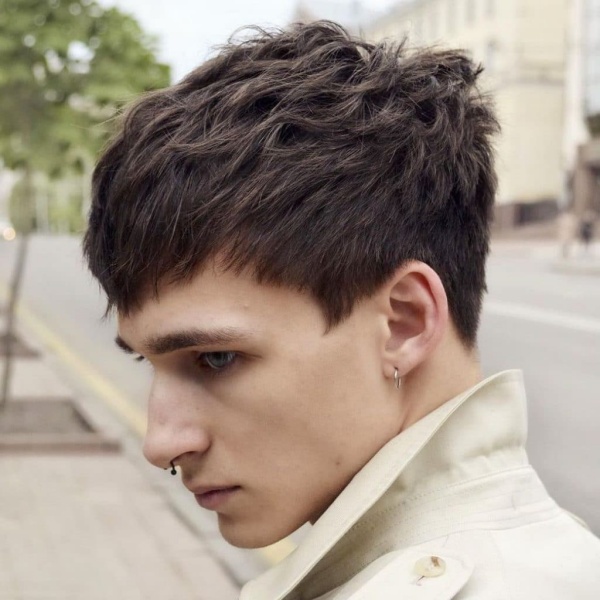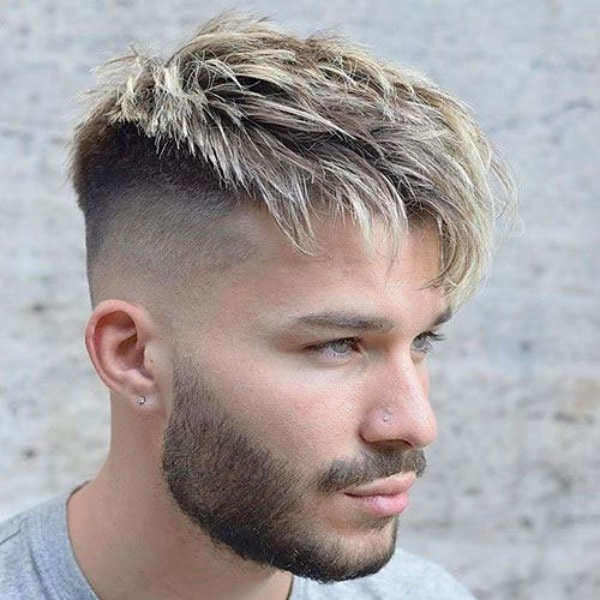 If you wish to have a hairstyle styled over the front of your hairline and covers partly or broad forehead, then Fringes hairstyle is ideal. Be it curly, wavy, short, or long, this hairstyle works on every man. You can have a chocolatey boy look with this hairstyle. You can be Clean shaved or can have a beard with this hairstyle. There are a variety of fringe hairstyles available, which make it much easier for men to choose.
12. Messy Waves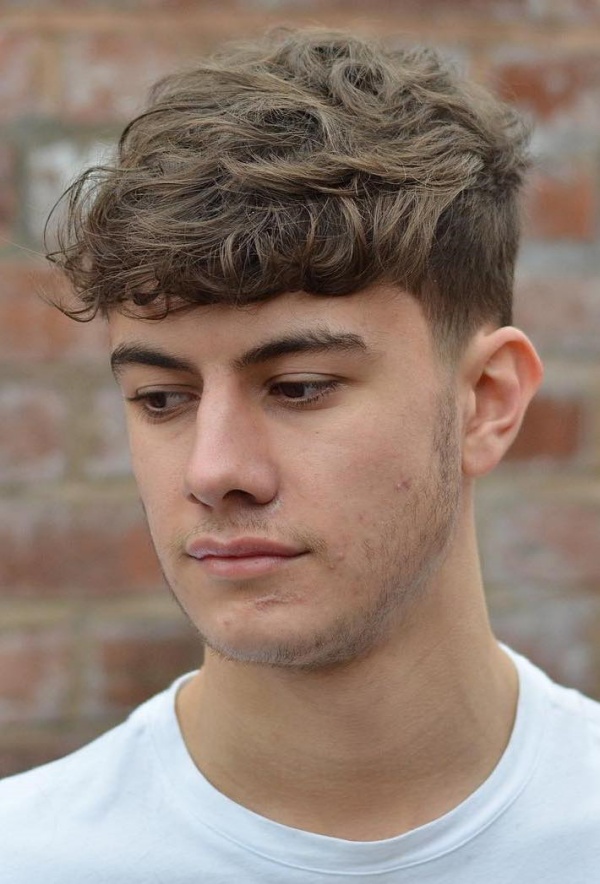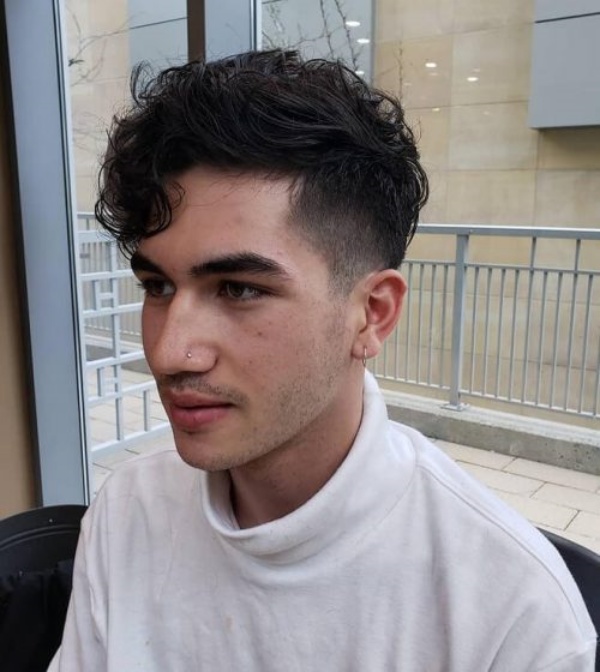 Well, you can have a long hairstyle like other men, among which the Messy waves are very much favorable. In recent days, this hairstyle has become trending as this fashionable hairstyle is easy and quick to get. On top of that, there are several messy wave hairstyles to experiment on your hair. This hairstyle has been incredible and is used to increase the volume and growth of the hair. It doesn't matter if you have thick, thin, curly, or straight hair; there are a variety of styles available.
13. Loose And Long Waves/Curls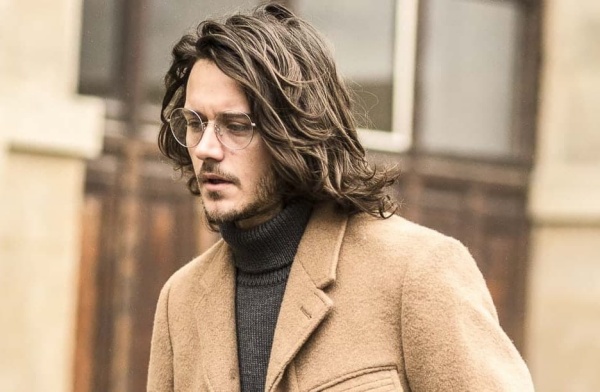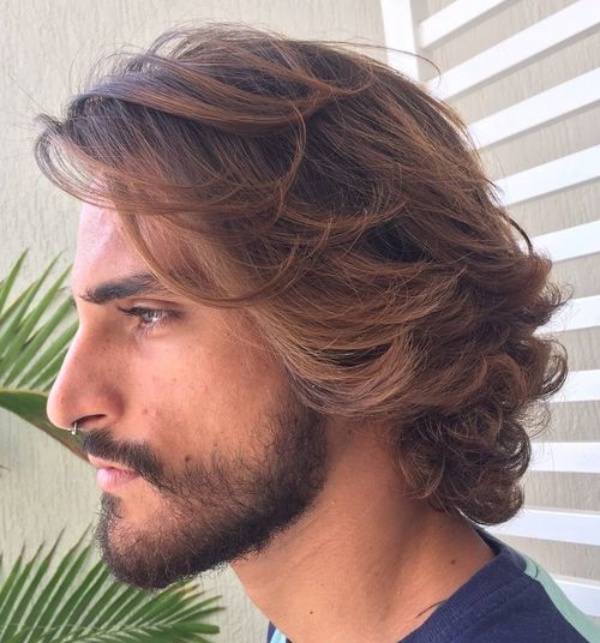 You can give yourself any style with the popular hairstyles for men. It has given rise to a new popular Loose and Long Waves/Curls hairstyle. The most striking look you can have in your hair is by keeping your hair loose and long. It would help if you had the patience to keep this hairstyle. The hair grows to be wavy or curly, depending on your natural hair pattern. It would help if you remembered that this hairstyle needs proper grooming to keep the hair and the scalp in good condition.
14. Front Curly Hairstyles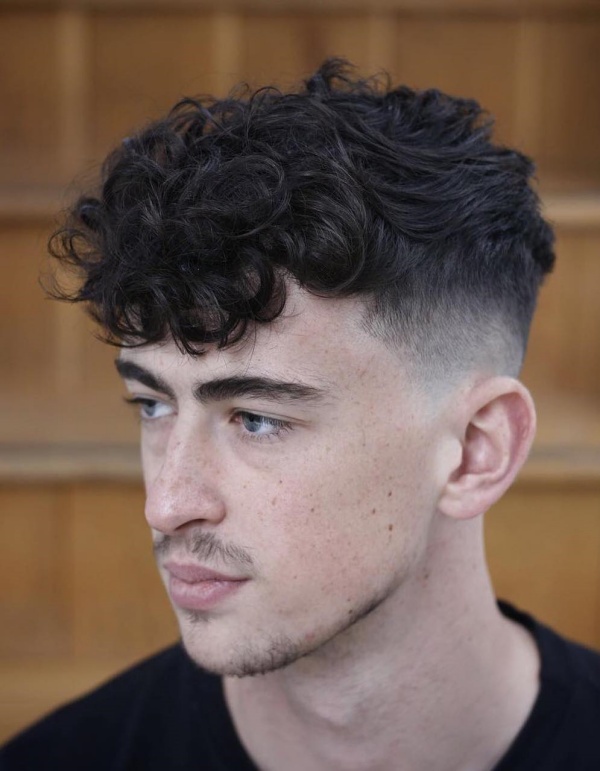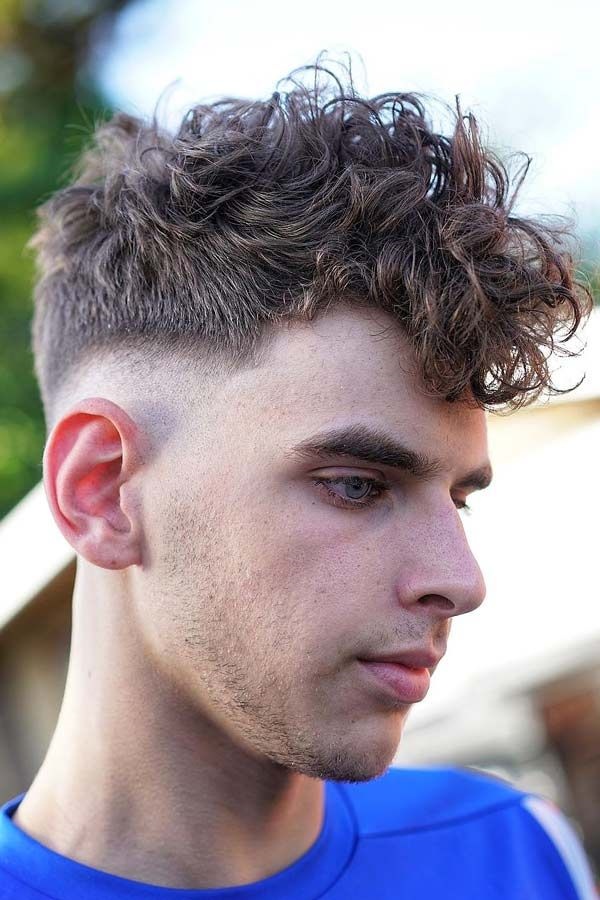 You can have a relaxed and wavy hairstyle with the Front curly hairstyles. Men with naturally curly hair must consider themselves lucky to have a different variety of styles for their hair. While keeping the curly front hairstyle, the side parts are kept small or medium-sized, matching the hair's design. The curly front hairstyle needs proper grooming and maintenance to keep the curls in perfect shape. Men with broad foreheads can cover it with this hairstyle.
15. Man-Bun Style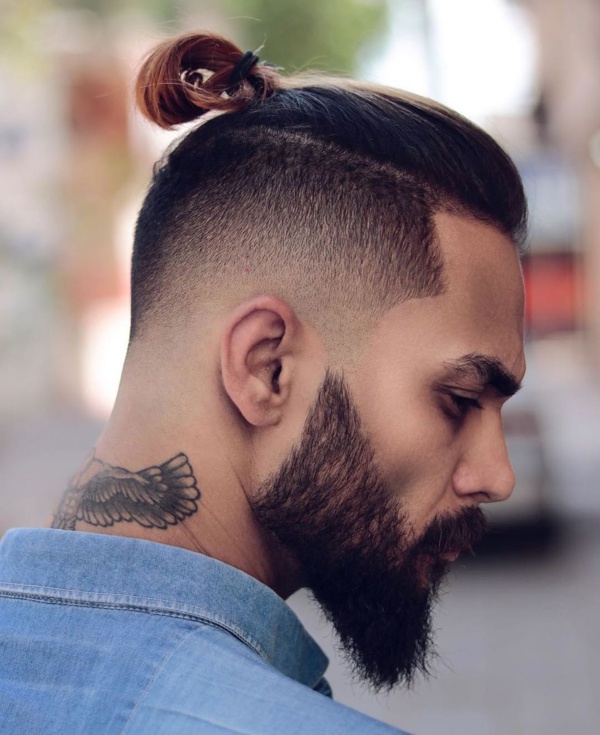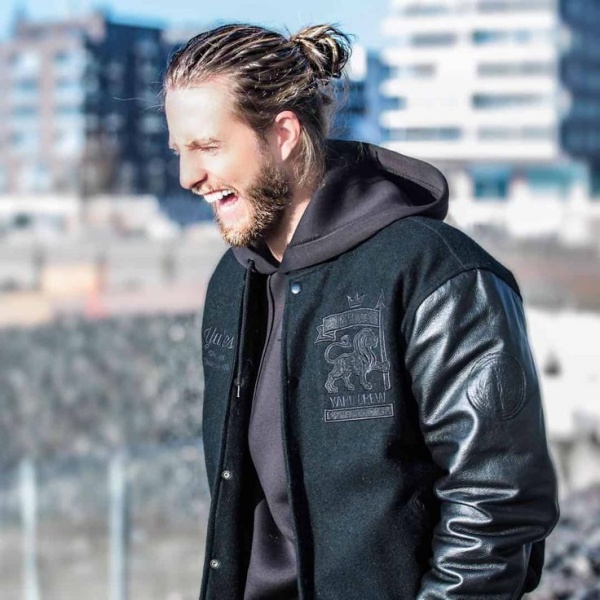 Are you a lover of keeping long hairstyles? Then a Man-bun style is an excellent choice to flaunt your hair. It is a well-known hairstyle that raises your fashion quotient. With this hairstyle, your face appears more prominent. Although the hairstyle looks simple, some techniques need to be followed to keep this hairstyle. You can find this hairstyle in most rock singers. The hair needs to be pulled back and tied on the top to keep this look.
16. Men-Braids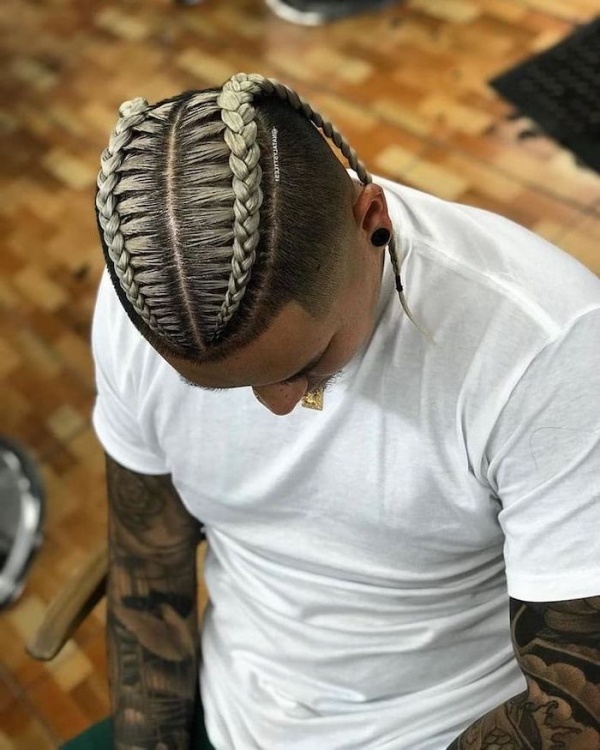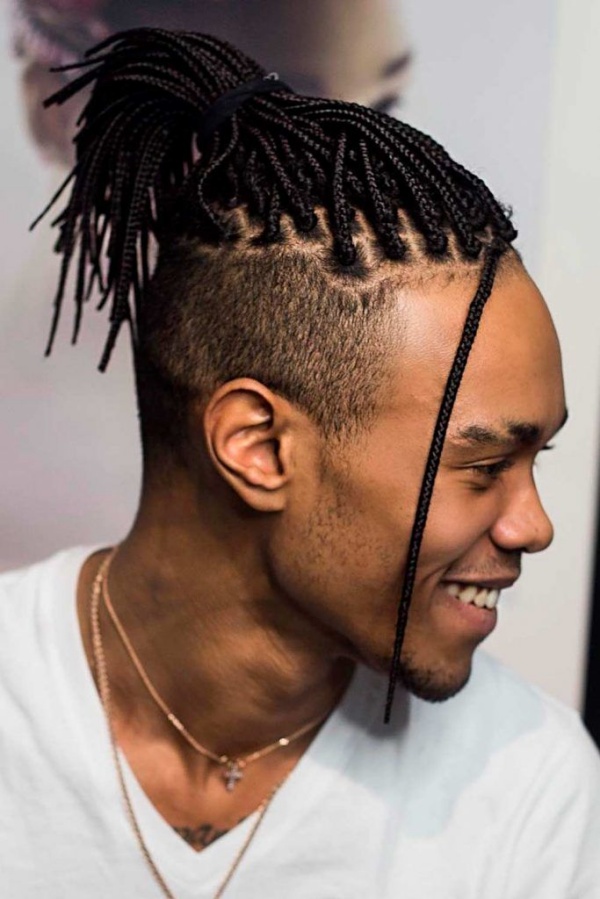 You can make the Men-braids hairstyle your ideal choice in the list full of popular hairstyles for men. It can be considered a unique and creative hairstyle without a bit of a doubt. For having this hairstyle in the upcoming season, your hair designer needs to be trained to give you this hair design. It doesn't matter if you are a hipster, masculine man, or a modern man; man-braids are available in a plethora of styles and designs. It is an inspirational hairstyle and needs proper maintenance to keep the style in exact shape.
17. The Age-Old Ponytails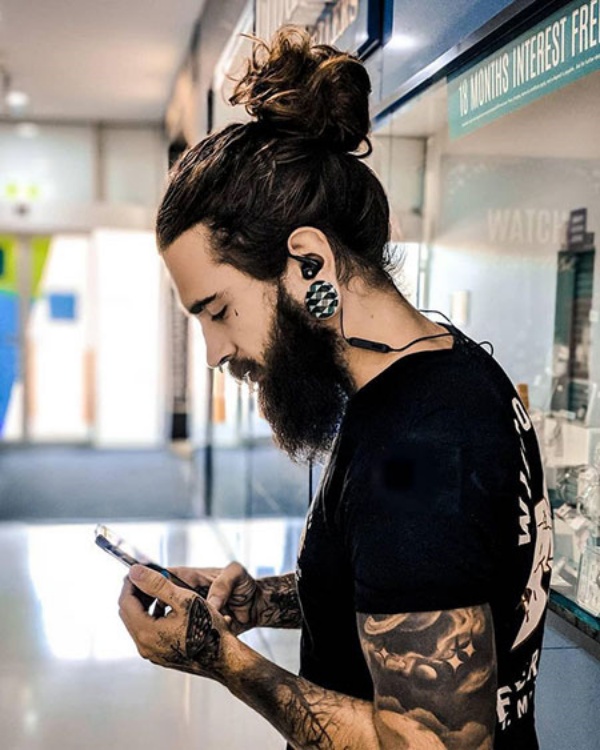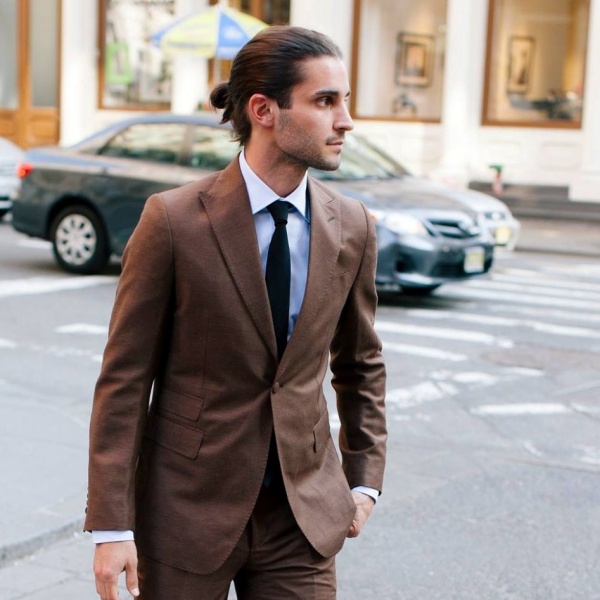 From the name itself, it is clear that the Ponytail hairstyle is not a recent one but has been kept by men for a long time. It has become easier to blow dry your hair with ponytail hairstyles and give a simple, quick, and stylish long hairstyle. If we keep other facts aside, the best part is that most women love men who have the Ponytail hairstyle. Many celebrities have chosen this hairstyle to give a unique style in front of their fans. If you can grow your hair or have grown longer, you can keep any ponytail hair.
18. Half-Up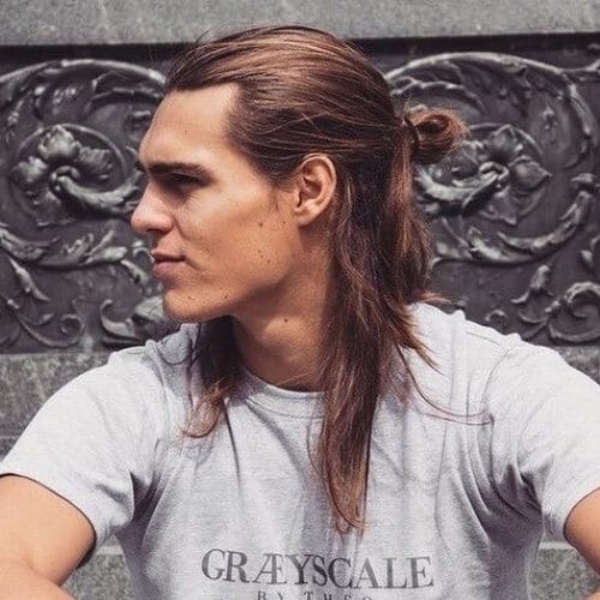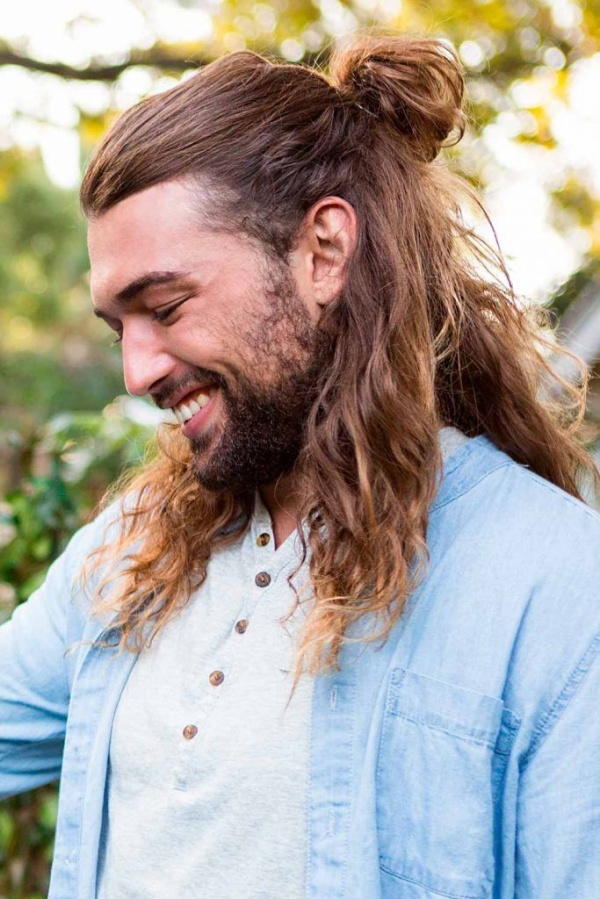 If you are thinking of keeping a Half-up hairstyle, you need to get the idea that this hairstyle is an updated version of the man bun hairstyle. This hairstyle is a Samurai look. Men with long hair lengths can keep this unique, elegant style. It has become a hairstyle of choice as it helps in keeping the long hair away from the face without pulling them back every time.
19. Topknot Style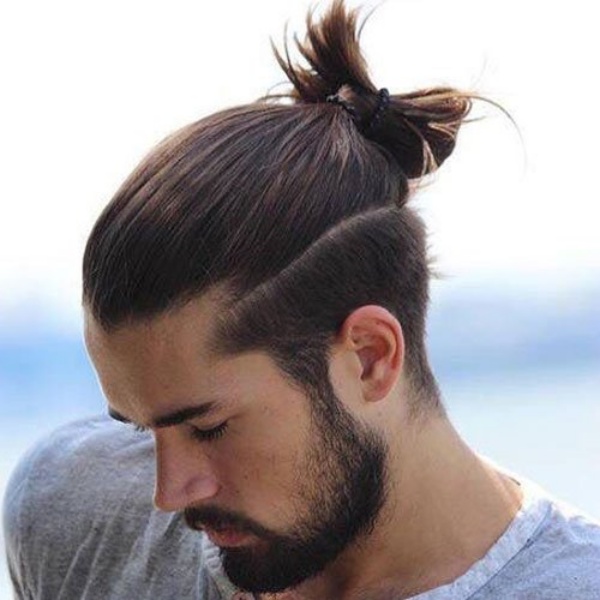 With the Topknot hairstyle, you can look cool and cheesy. Want to have an identical look? Then this unique style can make you look perfect. If you already have a man bun, then you can twist it with this design. In the case of this hairstyle, the knot of your hair is not made at the place of the crown but at the very top of your head. If you have not grown your hair entirely long on all sides, you still have the chance of having this Topknot hairstyle.
20. Dreadlocks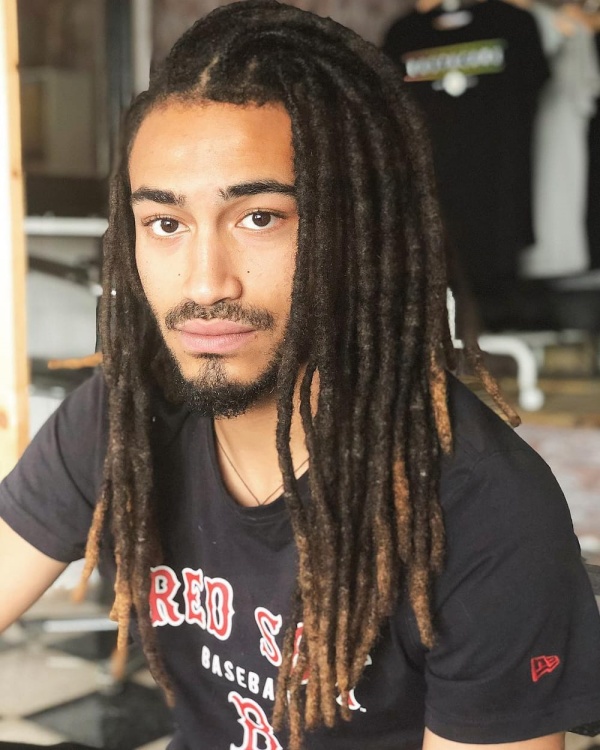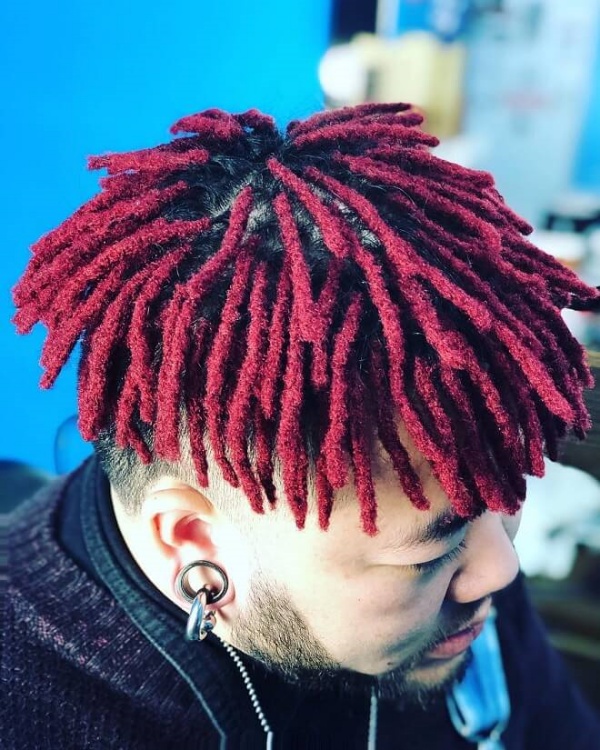 Are you looking for the hottest popular hairstyles for men? Well, in Dreadlocks hairstyle, you get the look you wish to have. The dreadlock hairstyle almost looks similar to the hair kept by the saints. With this hairstyle, you can simply define yourself. This hairstyle has its own flaunts and has made every man go crazy with its unique beauty. This hairstyle is considered versatile and needs to be appropriately groomed to keep the condition and shape of the hair well.
21. Naturally Long And Straight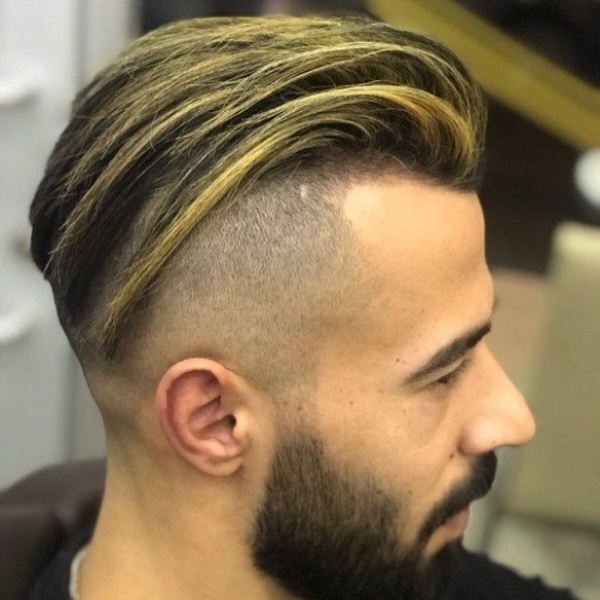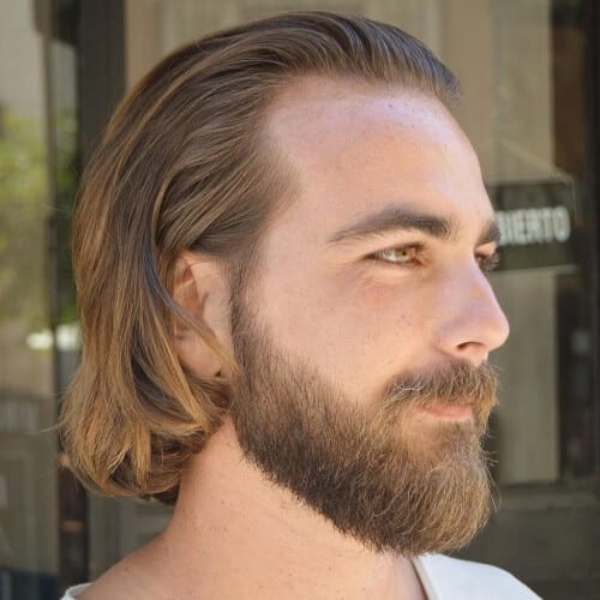 If you wish to have a Naturally long and straight, there is not much effort needed. One just needs to keep growing their hair with regular grooming until the strands have succeeded in length. You can keep the hair shoulder-length or shorter according to your desire. You must consider yourself lucky to have straight hair as it needs low maintenance than curly hair. From combing the hair back or separating the hair on both sides, there are a lot of long natural hairstyles.
22. Long Hair And Its Parting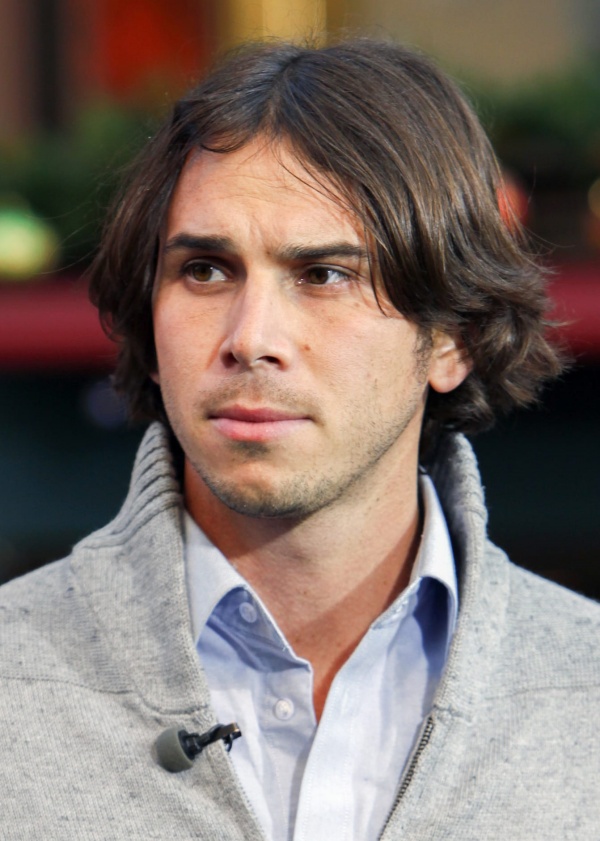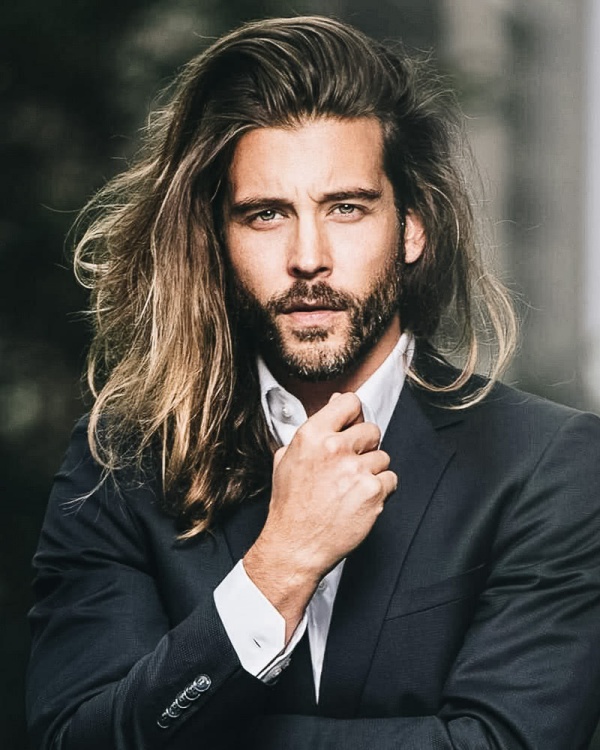 With the long hair and its parting design, men look way more classy. This hairstyle has been a vintage style since the 1940s. Still, it has got its craze among men. Most renowned actors have adapted this style, be it in their films or real life. In this hairstyle, the short parted sides make the long top hairs look more prominent. Men with both straight or curly hair can keep this style to look hot, among others.
23. Man Bun With Braids Style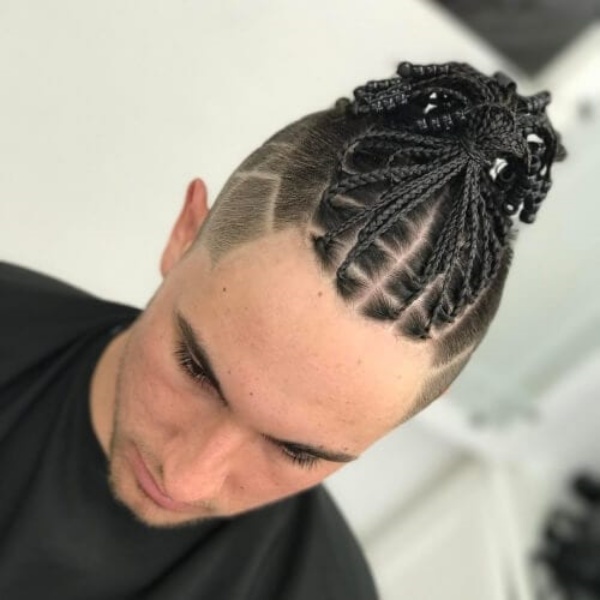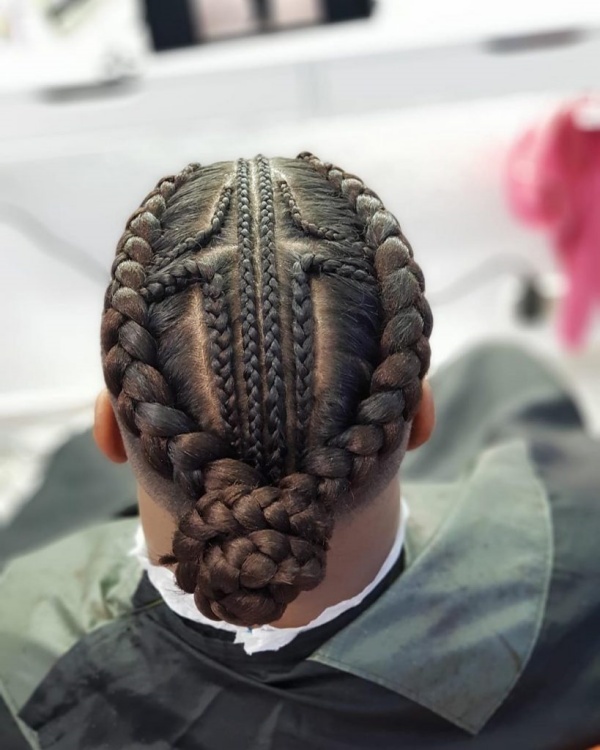 Among different popular hairstyles for men, Man buns with braids have become a trendy style. This hairstyle has been a modern design of the old simple man bun. To get a braided man bun, you need to grow your hair long enough on the crown. The braids style is a creative design, which a professional hairstylist can only do. It is a versatile hairstyle so that every man can adapt to this unique style. Having this hairstyle is not easy. One needs to keep grooming their hair to maintain the style intact.
24. Deep Wave Haircut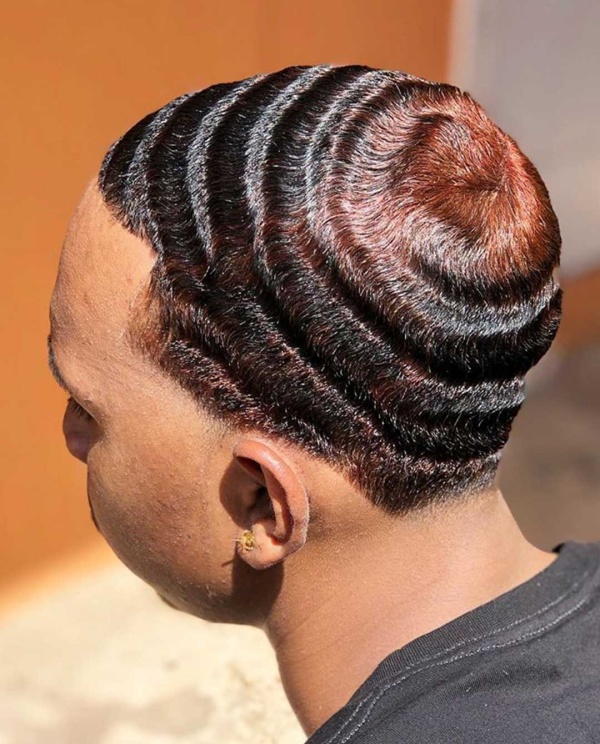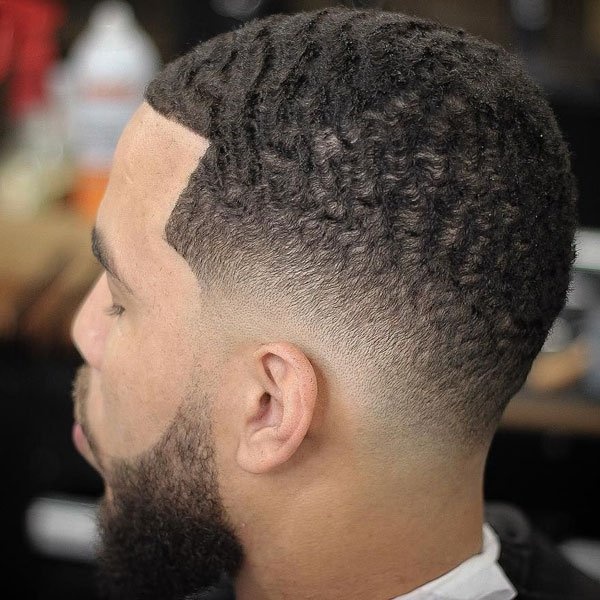 Among black men, Deep wave hairstyles have become popular and give a fabulous view. The deep wave hairstyle is also known as 360 waves. Men who love to have short hairstyles can opt for this one. This inspirational hairstyle is versatile with temp, low, mid, high, drop, or bald taper fade on the sides or back. In order to create the deep wave, the buzz cut on the top is brushed, greased, and covered with a wave cap. If you are a fashion lover then, you can experiment with this fresh and clean hairstyle.
25. Hard Part Hairstyle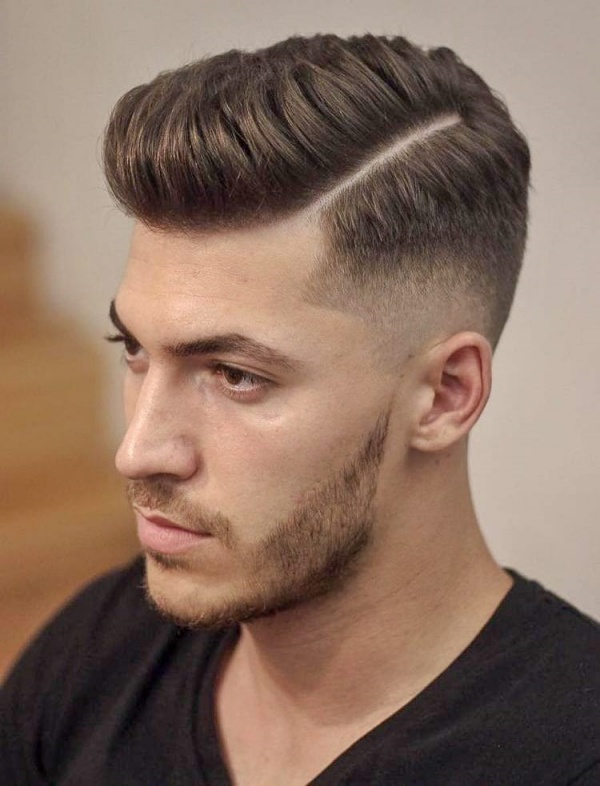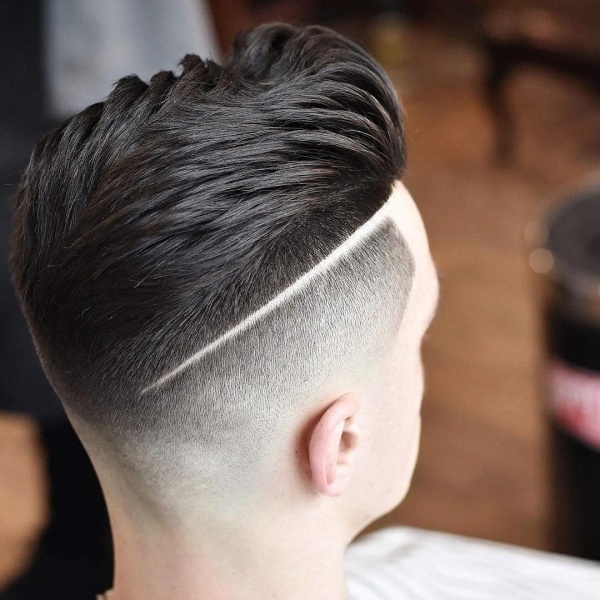 In recent days, the Hard part hairstyle has become trending with its unique, innovative look. This hairstyle is a changeover of the side part hairstyle. Men who brush their hair naturally on one side can get this design. The hard part is also known as the razor part, as the hairstyle features a straight, clean line made with a trimmer or razor down the scalp. This hairstyle needs regular maintenance to keep the look neat and clean.
26. French Crop Hairstyles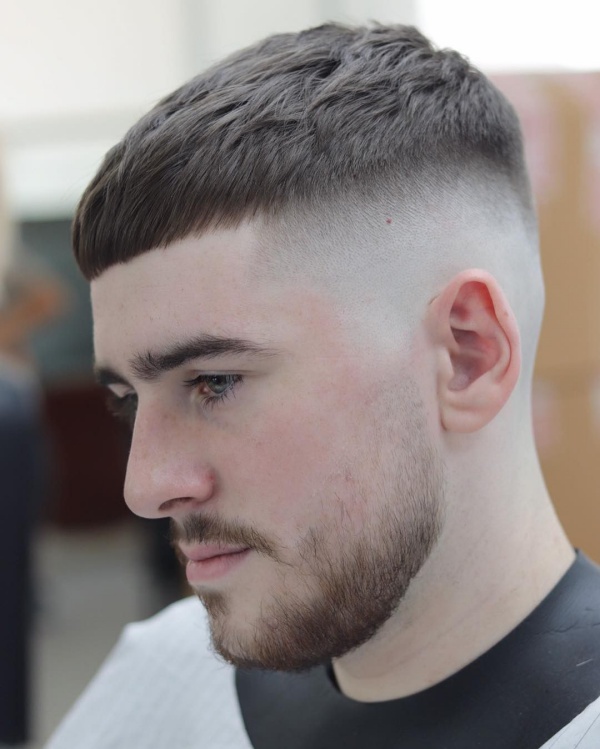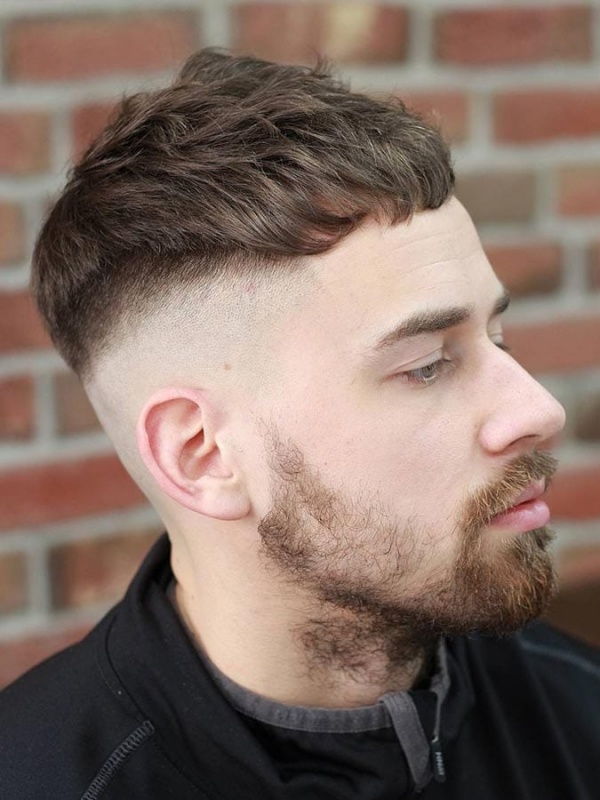 If you wish to have classy popular hairstyles for men, the French Crop hairstyle is ideal. Men with short hair can shape their hair with this unique and versatile hairstyle. This hairstyle looks the same as Caesar cut. Some men love to involve a taper fade or undercut on the as well. With the availability of the different styles, this design is noticeable for its pattern all around the head.
27. Afro Haircut For The Black Men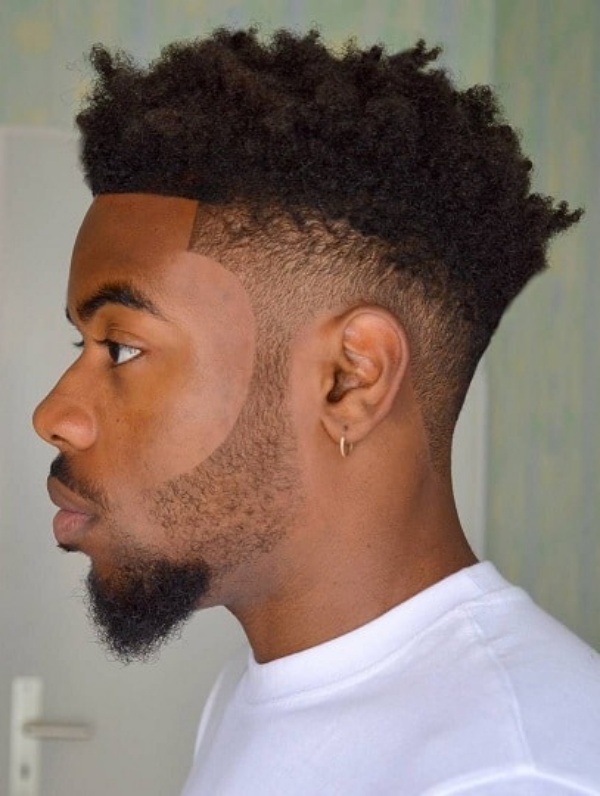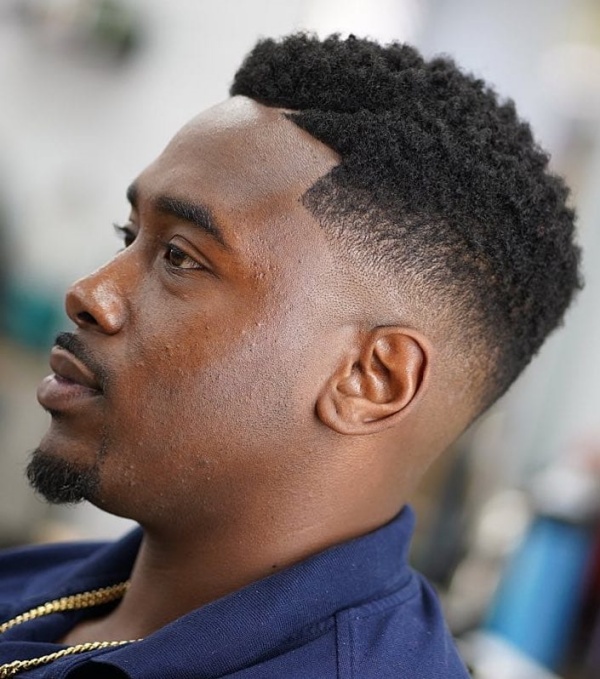 Black men love to shape their natural texture, thickness, and hair volume with the Afro haircut. Most black men are lucky to have their heads full of hair. It made the evolution of the various afro hairstyles. From short hair to long, smooth fades to casual dreads, and you can shape yourself with unique creative afro cuts. The best part is that this is an attractive appearance that suits any occasion or event.
28. Blowout Style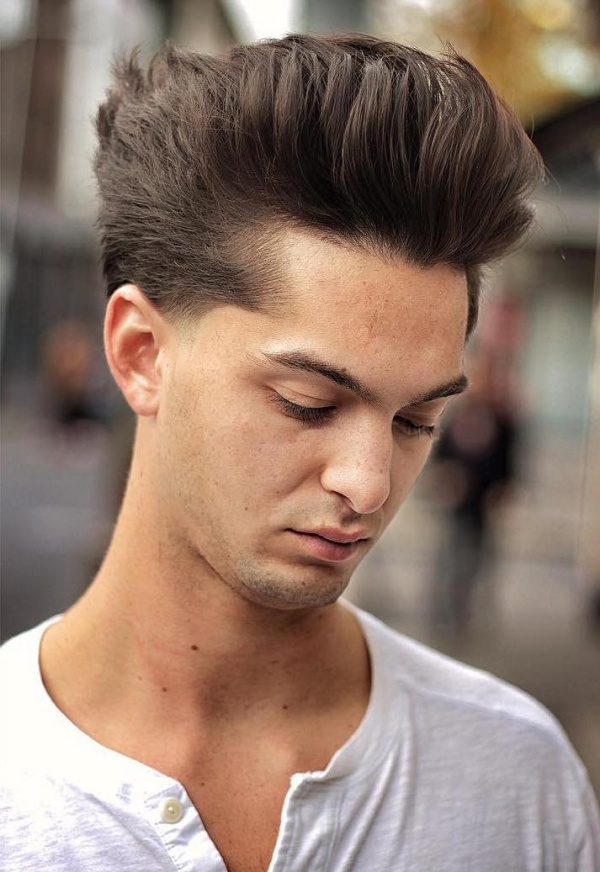 The blowout hairstyle gives an excellent, appealing look to men. This hairstyle has been popular since the '90s and has been shaped as if the hair has faced a gust of wind. The side hair is kept short, whereas the top hair strands are styled with pushing backward and upwards. Among different blowout styles, the most popular in men is the blowout with fade design. However, the other formats are also formidable. This hairstyle can be shaped in all hair types and lengths, which offers you a short, medium, or long blowout haircut.
29. A Bit Asymmetrical Hairstyle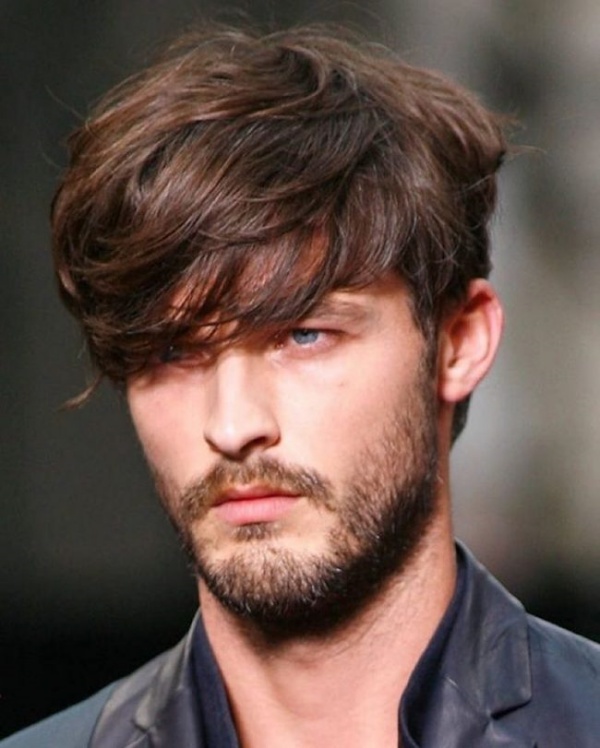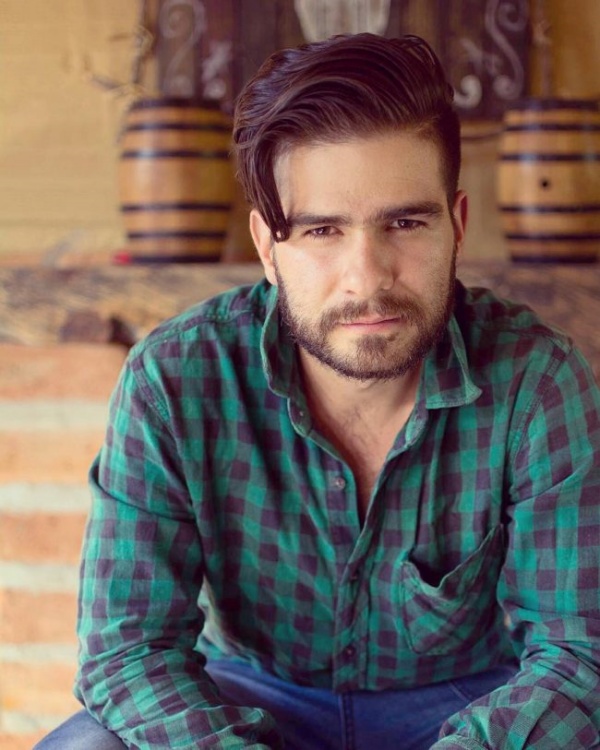 The various popular hairstyles for men have changed with time, resulting in the formation of the Bit asymmetrical hairstyle. Men with long and short hair can choose this hairstyle—young men who are seasoned love this hairstyle to change their appearance. The hair is stranded on different sides, covering the forehead. One side of the head is kept short while the top and the other side has long-length hair making the hairstyle asymmetrical.
30. Ivy League Popular Styles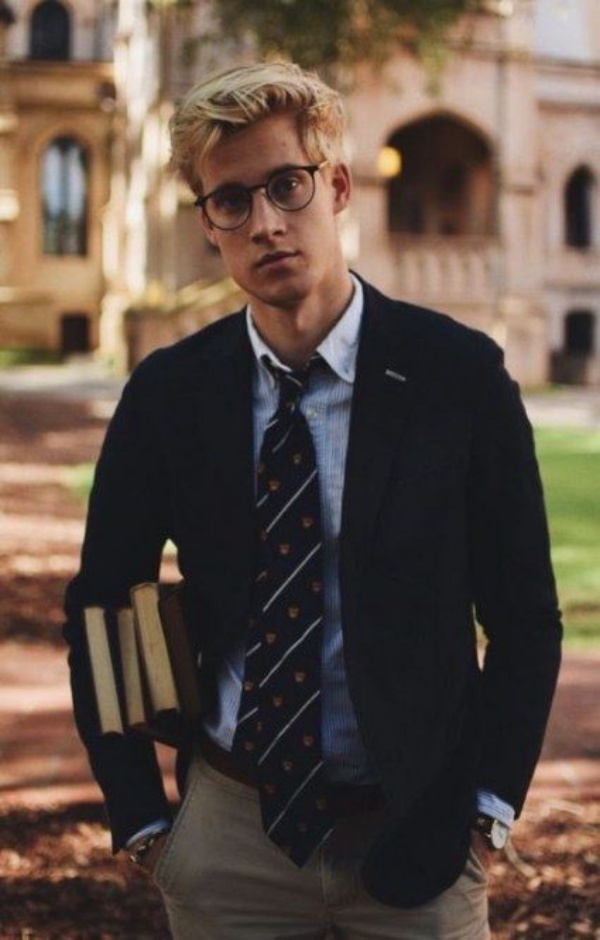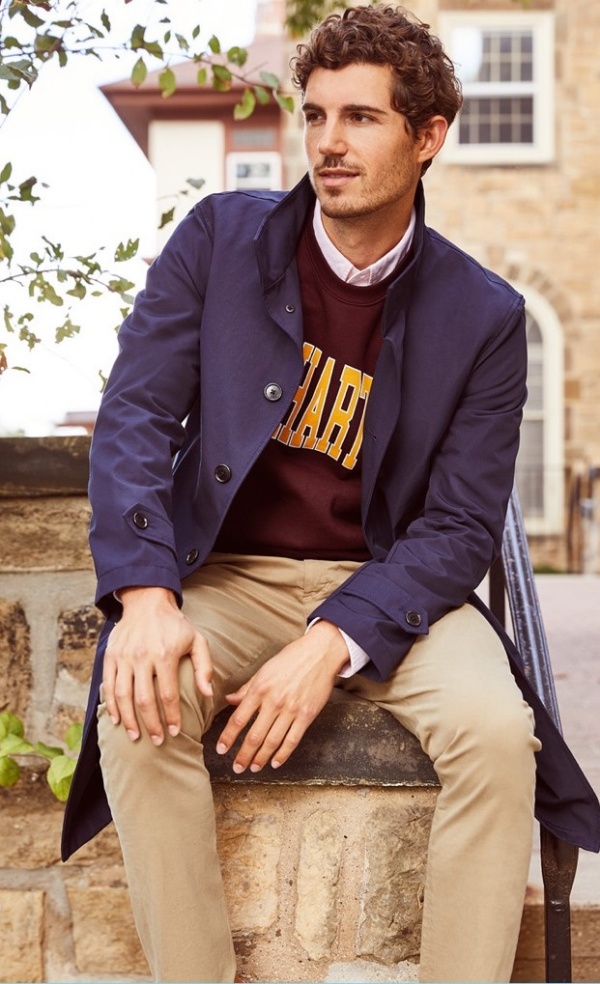 You can shape your hair with a fresh and clean Ivy league hairstyle. This hairstyle got famous and got adapted from the American Ivy League schools. The hairstyle is popular among men for its sleek and stylish design. With a simple, aesthetic touch of the design, you look smart both in the office and at parties. Most Hollywood actors have adopted this hairstyle for its preppy appeal. For being suitable for your personality, different designs of Ivy League are available to appear charismatic.
31. Cool Spiky Hair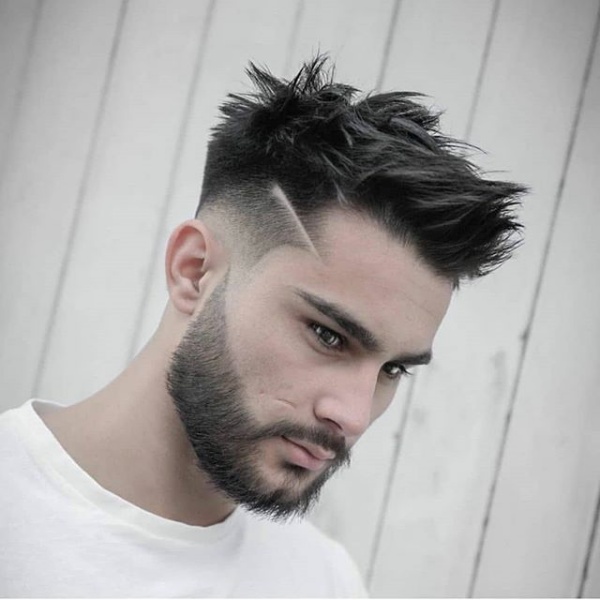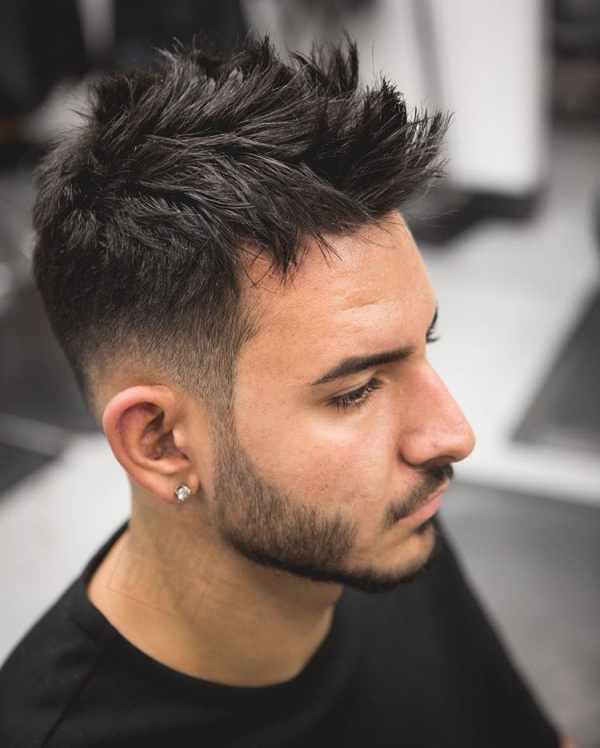 Men with Spiky hair have been a remarkable trend. From high school-going boys to men of different ages, this style has shaped everyone in an energetic vibe. Spiky hair is to be kept in medium size, in which the sides and back are kept shorter than the top. To hold the top strand in the spike shape, you need to groom the hair regularly and adequately. There are various hair products available to keep the spike look intact. With the list of different spike styles, you might end up confused about which one to keep.
32. Slicked Back Hair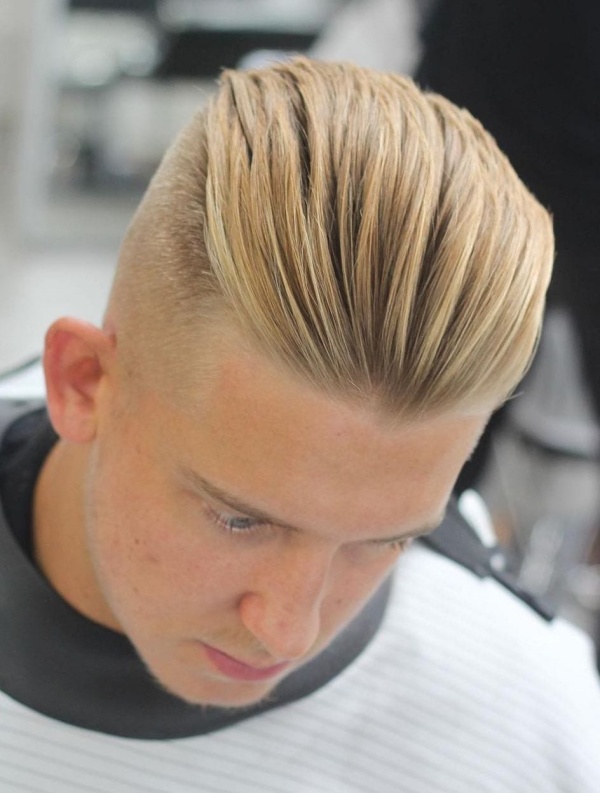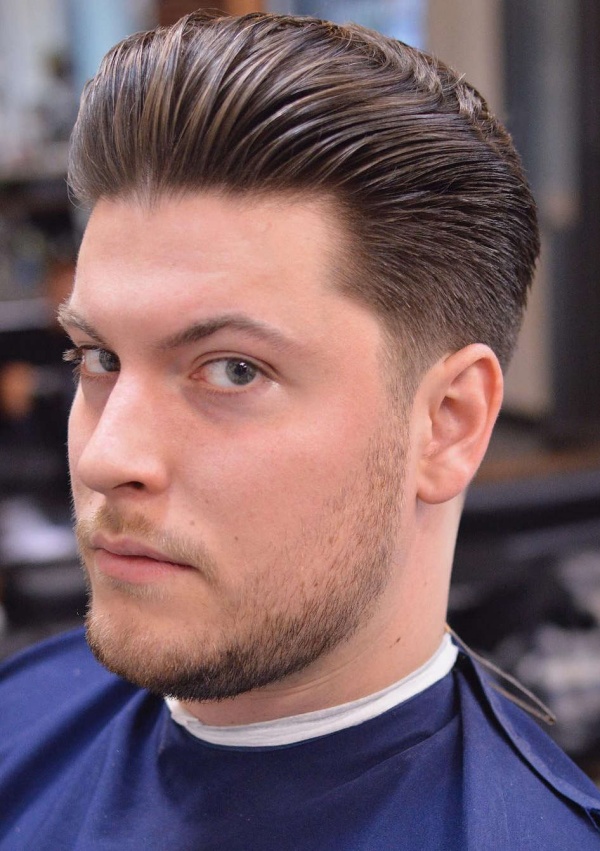 If you are wondering how to fit in the popular hairstyles for men, well, the slicked-back hair is an ideal one to showcase your natural appearance. If you are a fan of Brad Pitt or Peaky Blinders, this is the perfect hairstyle to show your love for them. Most hairstyles come and go, but this has always been in the trends because of its versatile technique. It doesn't matter what your facial shape is, from round to diamond, and this perfectly suits every man. The side hairs are mostly faded, while the top hair strands are brushed backward.
Related: Best Men's Haircuts For Fat guys
33. Taper Haircut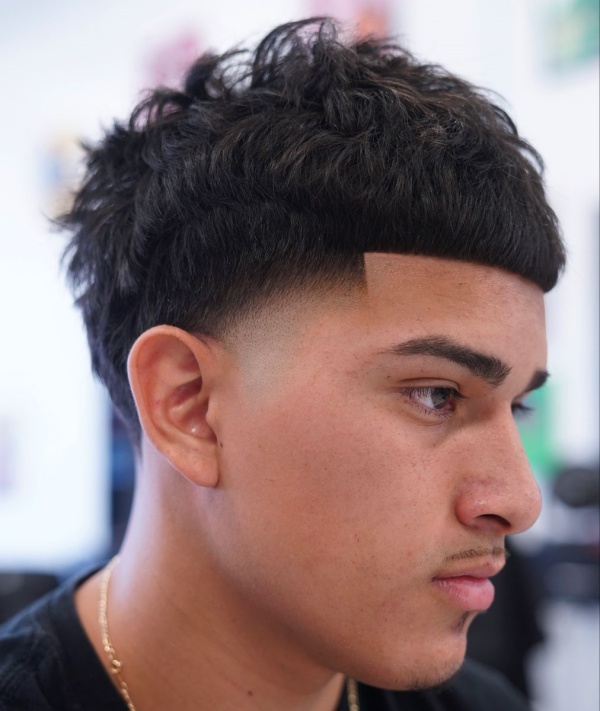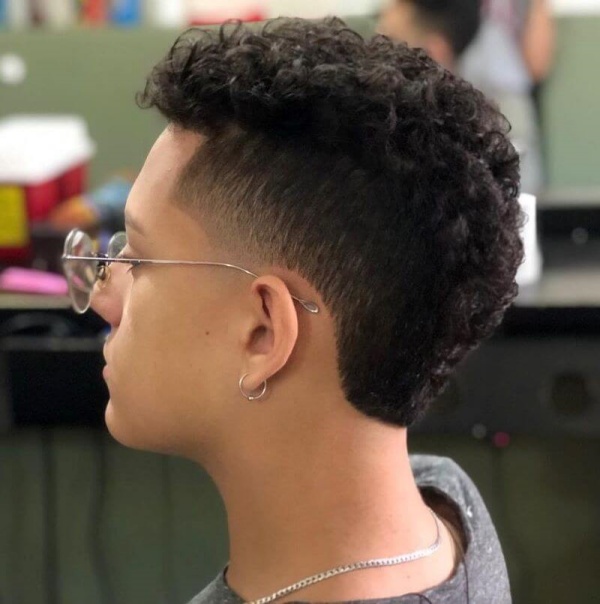 The tapper hairstyle is predominant in men with its timeless, classy style. It is the most common hairstyle you will get to see on young men with dense hair growth. On top of that, there is a disconnected appearance in this hairstyle in which the side. In contrast, the back is tapered while the top hair is kept long. You can apply this style as both casual and formal to maintain a balancing appearance. With this hairstyle, men look tidier, fresh, and brilliant on any occasion or event.
34. Angular Fringe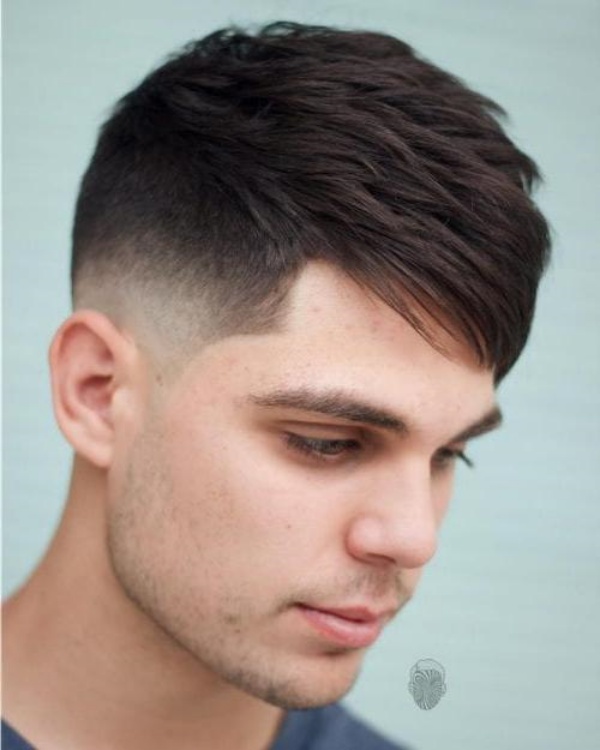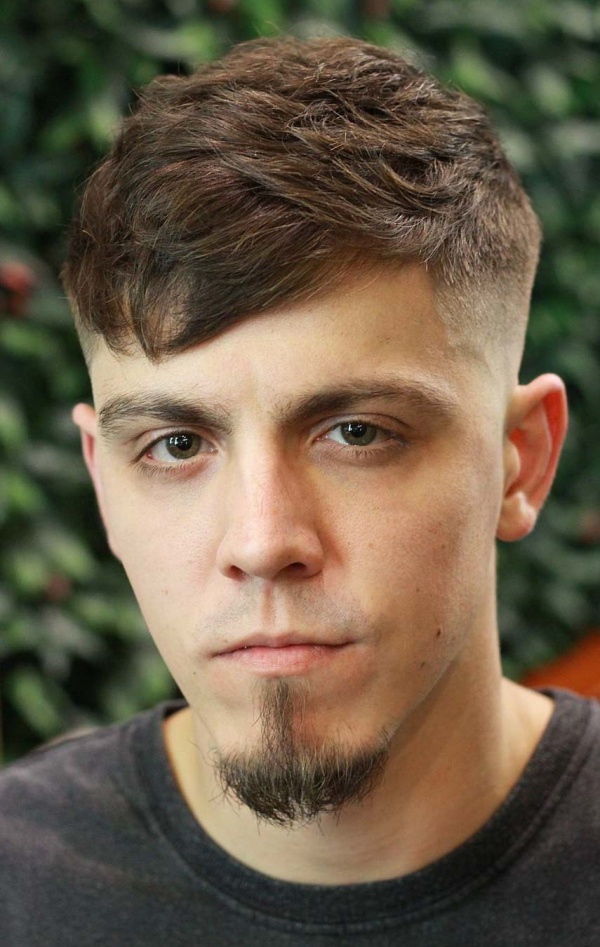 The angular fringe is the cutest hairstyle men can have. Most men love to appear sweet in front of women. With this hairstyle, they can flaunt their handsome, impressive look in front of them. In this hairstyle, the side hairs are kept short while the top hairs are left long, which appears similar to the undercut or Pompadour-based hairstyle. The difference lies in the fact that the upper strand of the fringe hairstyle is not given any shape. Instead, it is left hanging on the forehead. With this hairstyle, you can make women go crazy about you.
35. Butch Cut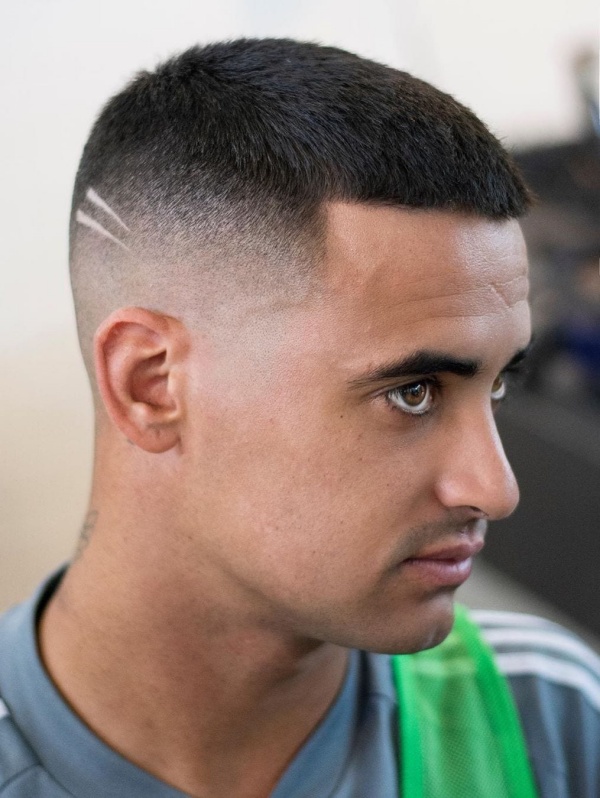 The most common and popular hairstyle for men is the Butch Cut. You must have seen this hairstyle in military men as well as athletes. It has made the hairstyle more choicely. The best part of this hairstyle is that it is a low-maintenance hairstyle and doesn't require regular grooming. The Butch Cut is a short hairstyle and is the perfect hairstyle for most bald men. The side hairs are clean, shaved, or trimmed at zero, and the top hairs are kept so small that it is impossible to comb the hair.
36. Shag Haircut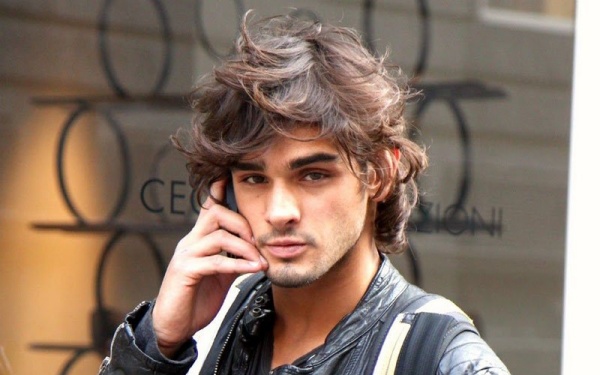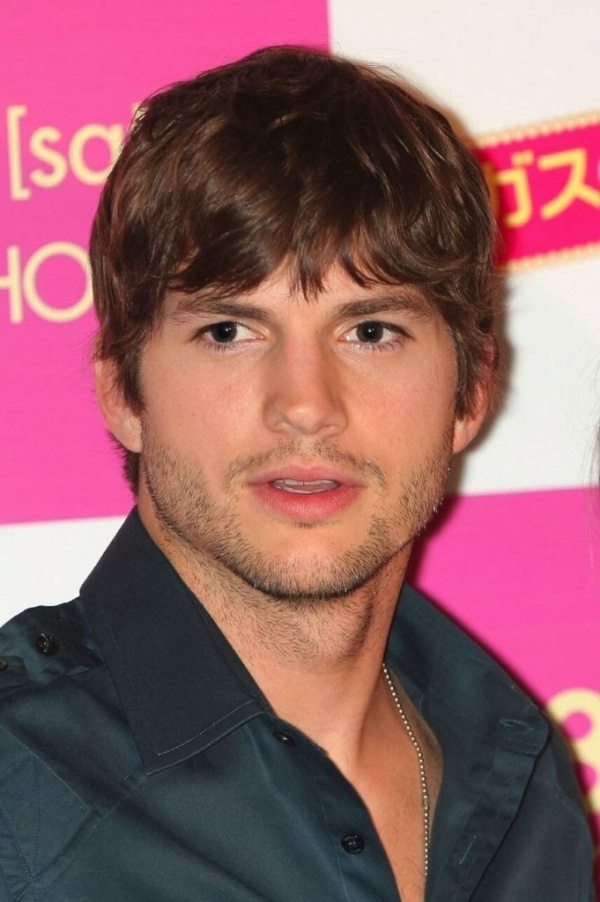 Are you in doubt about the look of the Shag haircut? There is nothing to worry about as this is one of the everyday hairstyles you have seen in young men. The Shag haircut comes with a lot of layer appearance. It has been a hairstyle of the 70s and 80s, during the era of rock and pop music. The Shag hairstyle is long up to the neck most of the time. It usually ranges from bangs to sideburns. This layered hairstyle is perfect for men with both wavy or curly hair. The hair on the top is generally shorter than the sides and the back.
37. Short Afro Hairstyle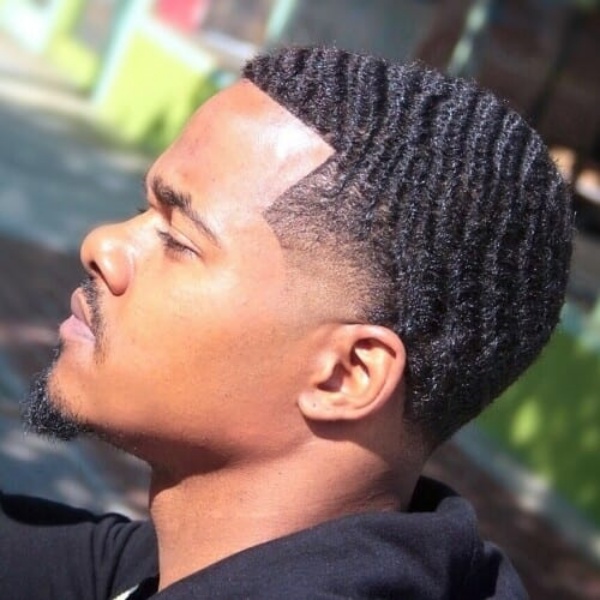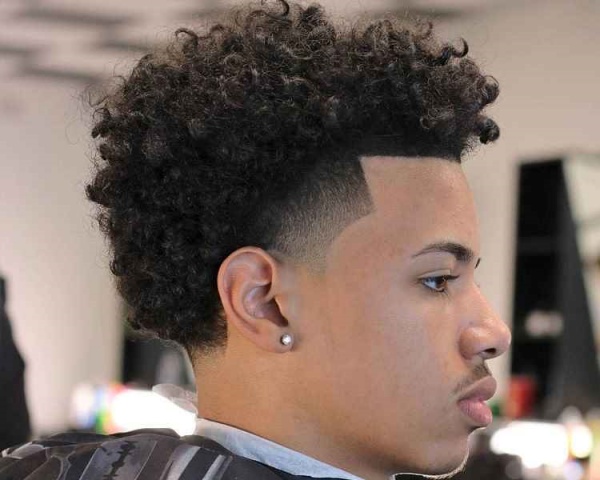 With the short afro hairstyle, you can give yourself an adorable shape. The side part is kept short, usually tapered, while the top hairs are kept medium-sized to stay the shape constantly. It is a unique hairstyle that adds a fashion quotient to men. Whether you have an around, slim, or flat face, it doesn't matter with this hairstyle, as it perfectly suits everyone. There are a variety of short afro hairstyles available for men to flaunt themselves. This hairstyle is mainly favored by black men who have dense hair growth.
38. Short Textured Hair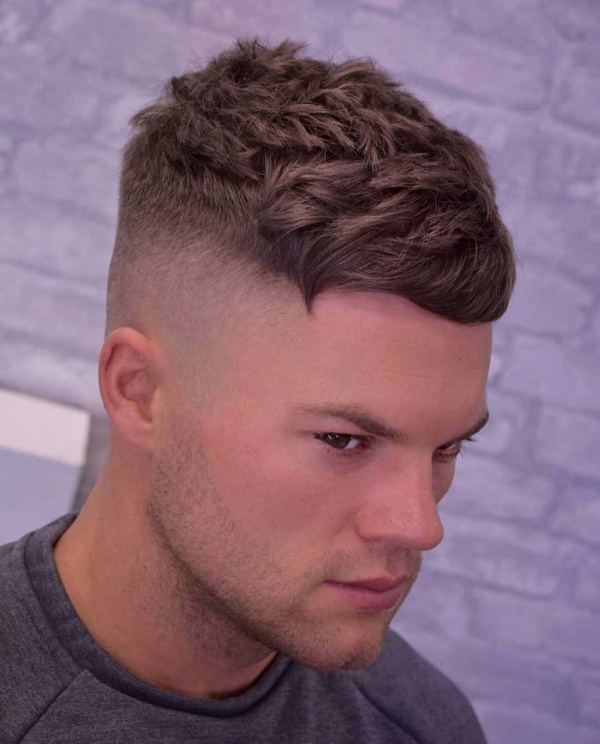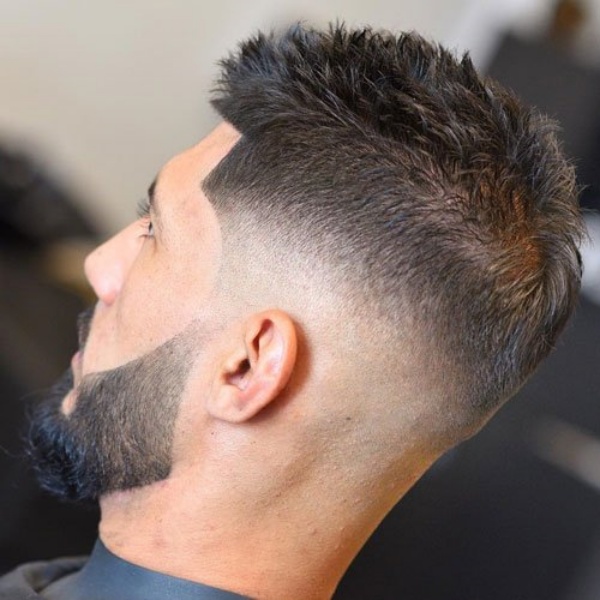 If you love to have short hair, then from the list of popular hairstyles for men, Short textured hair is one of the best you can have. The hairstyle is not only simple but also easily maintainable. This fashionable hairstyle gives a perfect shape, and it hardly goes wrong for any man. The various short textured hairstyles come in abundance, presenting you with the best style your heart desires. The sides are kept more concise than the top to make a contrast and appreciative look. It is the most common hairstyle which you will find in every hair magazine.
39. Cool Flat Top Hair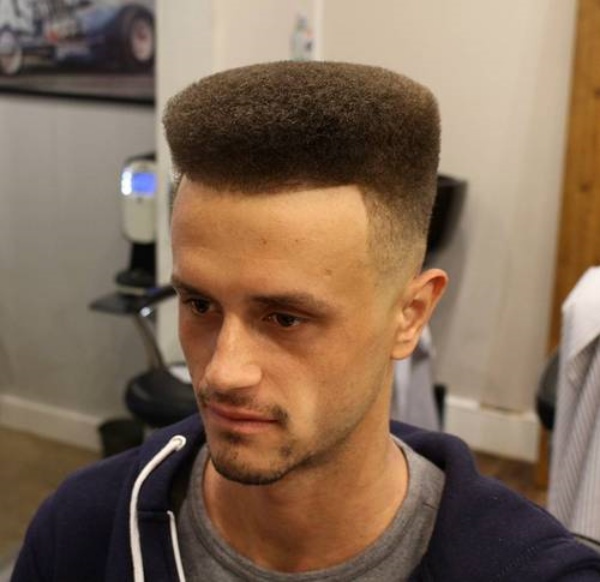 One of the coolest and easy-to-get hairstyles is Flat on top hair. Although the style looks a bit complicated, you can understand the style quotient it gives to a man once you have this. In the flat top hairstyle, the top hairs are usually kept upright, while the side hairs are either shaved or trimmed and tapered to give a box shape hairstyle. If you want to maintain the shape of the hairstyle, then you need to visit your hairstylist regularly to groom your hair. There are a variety of flat-top hairstyles available for every facial contour.
40. Edgar Haircut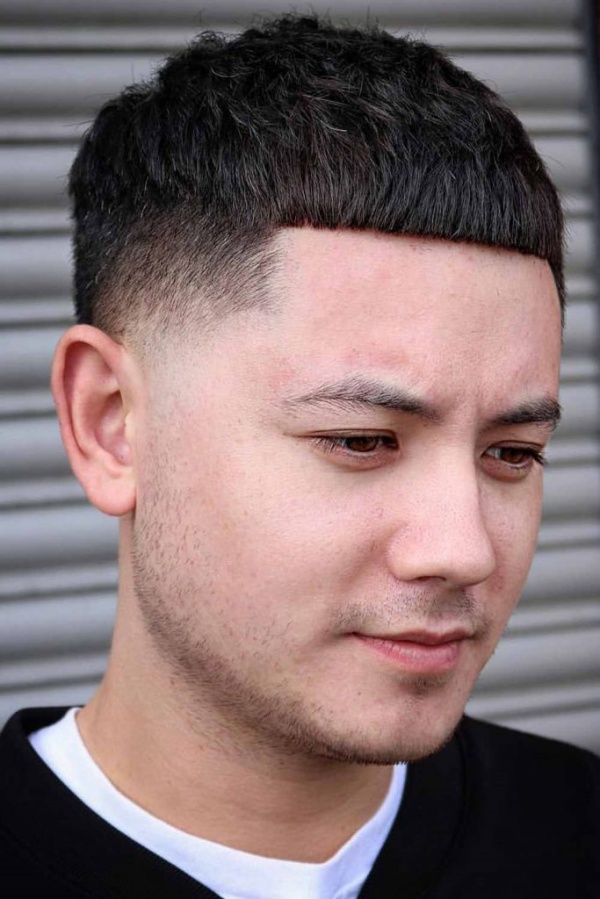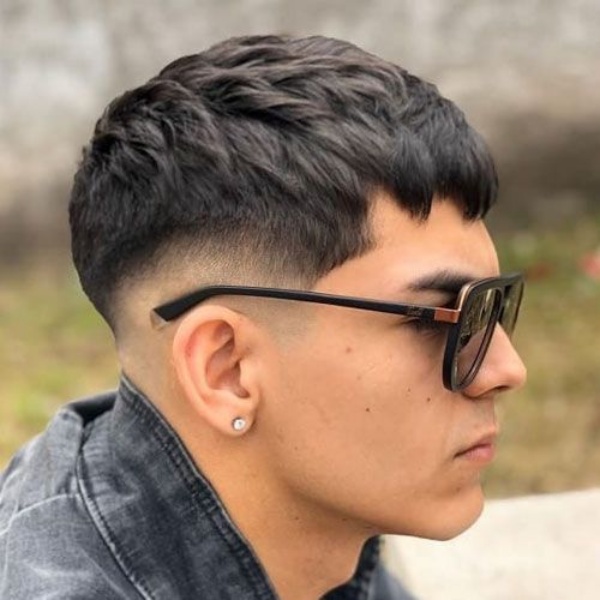 If you wish to have a hairstyle that has its attitude, then the Edgar haircut is ideal. This hairstyle has a sharp and short style that looks almost similar to the Caesar haircut. Edgar's hairstyle differs from Caesar's because it has sides and back with short hair, while the top is kept 1-2inch more prominent to give a contrast. This hairstyle fits all men of any facial shape, be it long, oval, or angular. With this hairstyle, the uneven hairline gets hidden. To maintain the original hairstyle, you need to visit the hairstylist timely.
41. Ducktail Hairstyle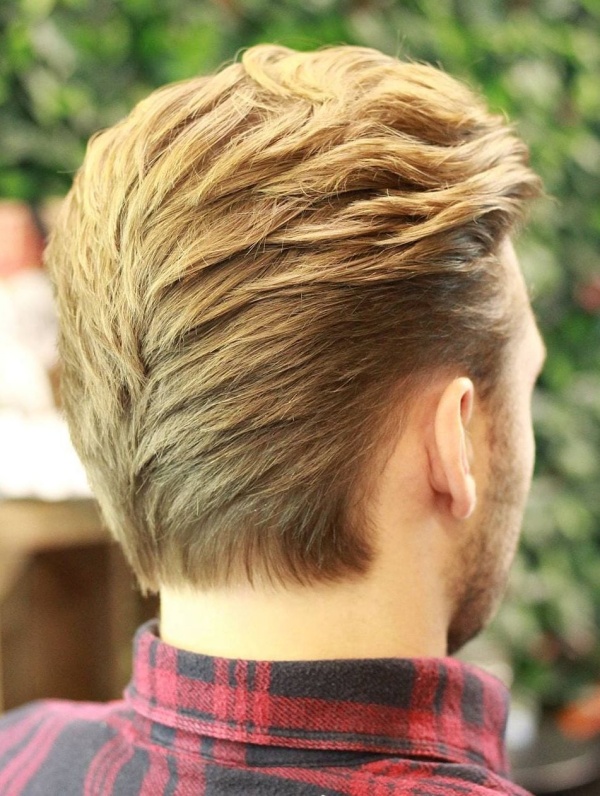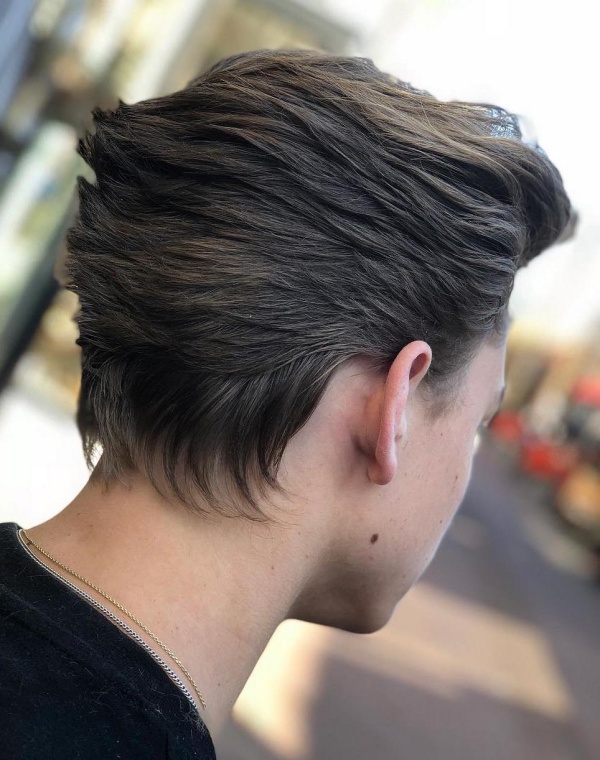 If you wish to have a unique, creative hairstyle, then The Ducktail hairstyle is ideal. This hairstyle has always been on the list of popular hairstyles for men. On top of that, this hairstyle has been a pretty old and classic fashion of the 1950s, which is still trendy among young men with dense hair growth. With the popularity, the hairstyle is called by a lot of names. This hairstyle contains a V-shape at the back of the head, which is done by combing the side hair backward and is joined from both sides centrally in the back of the head.
42. Textured Pomp With Fade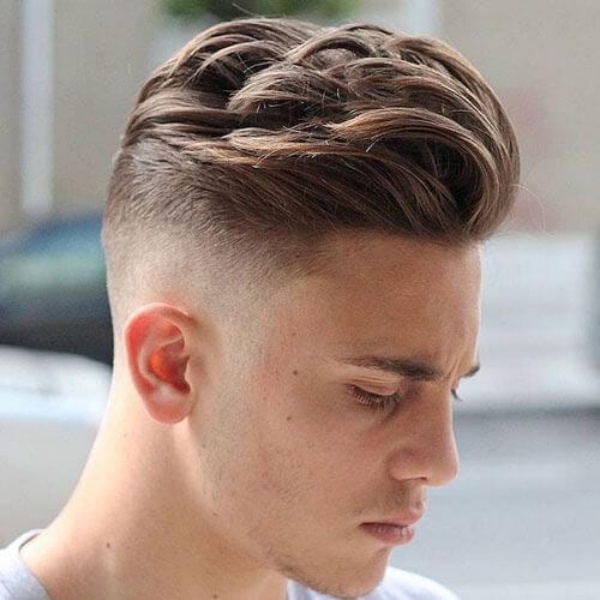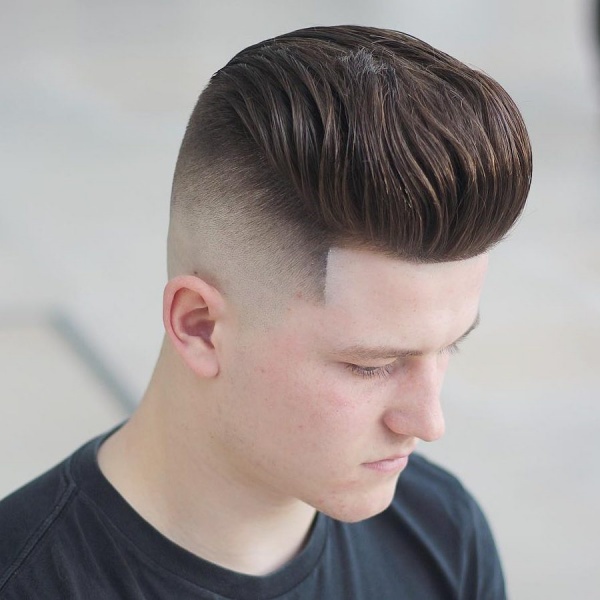 You need to keep in mind that you can add various hairstyles together and give a unique shape to your hair. The Texture pomp with fade is a unique, incredible combination that men opt for. The side hairs are shaved and tapered, while the top hairs are kept long and brushed backward to give an appealing appearance. Men with chiseled jawlines look way sexier in this look, but with the versatile styles, men of different facial shapes can have this hairstyle.
43. Bald Head With Beard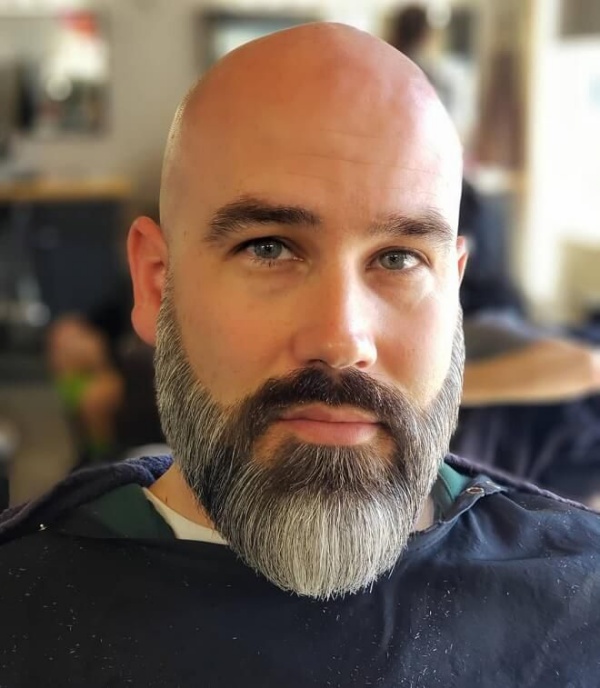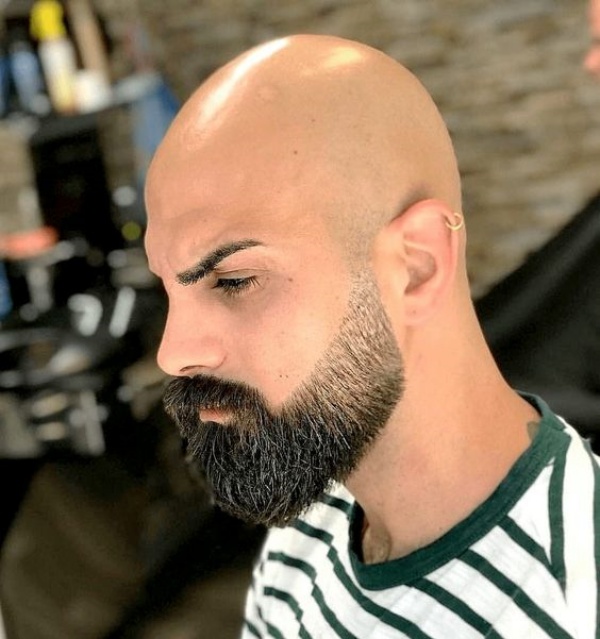 If you wish to have a rough and tough, solid appearance, the Baldhead with beard style is the best in the gallery. It is the perfect style for bald men, but men with hairs can try this hairstyle once at least to look different. Many bald actors love this style to appear cool and dashing on the red carpet. You can see this look more commonly in the Native American men riding American choppers. It is a low-maintenance style with prominent beard growth.
44. Thick Textured Quiff With Hard Part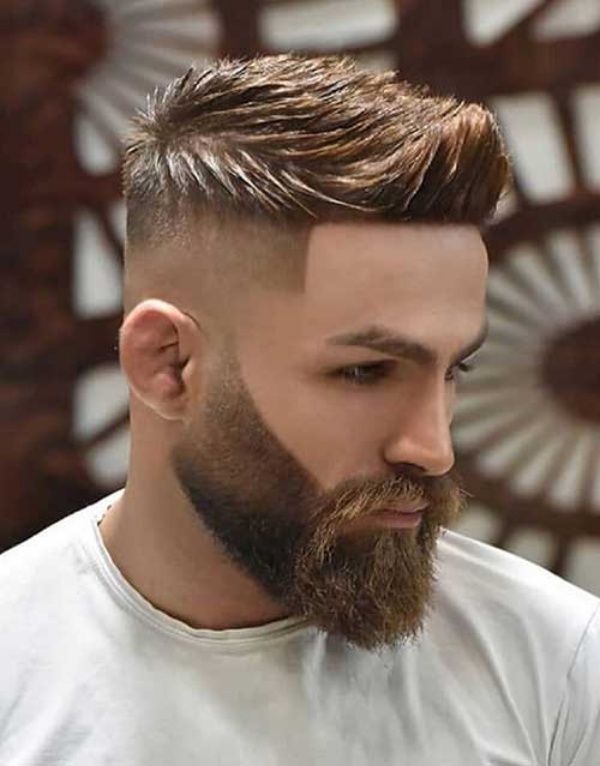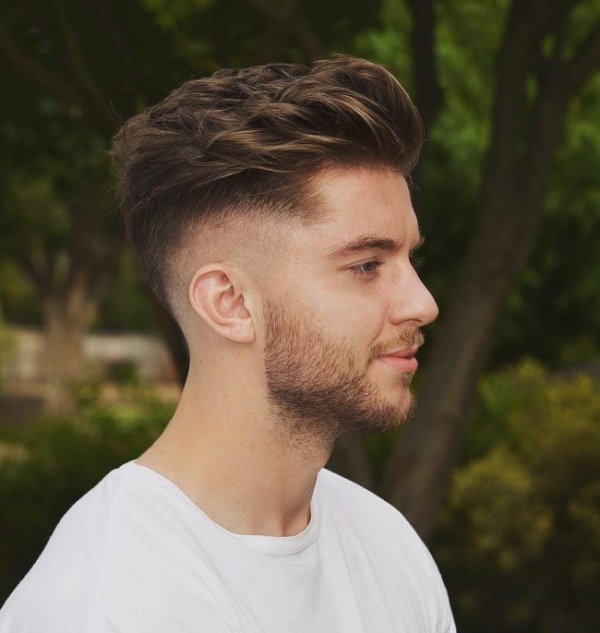 The Quiff hairstyle not only comes under popular hairstyles for men but can be made with different combinations to look glossy. The thick textured Quiff with a hard part is the best combination you can have. With thick hair, you can get fit into any style. While with the Quiff design, the top hairs are kept more prolonged, and the sides are kept short. The hard part leaves a main straight line made by a trimmer or razor, making the hairstyle more eye-catching. If you wish to have a fresh yet sexy hairstyle, then this is the perfect one.
45. Curtain Hairstyle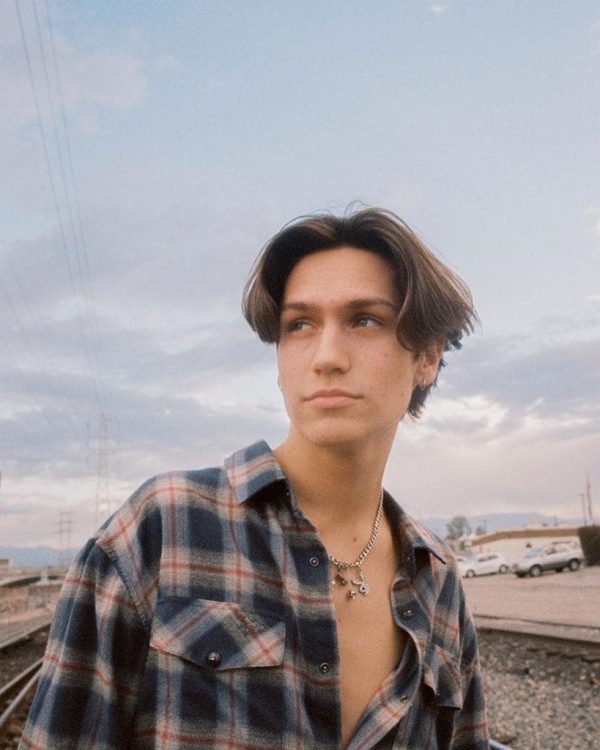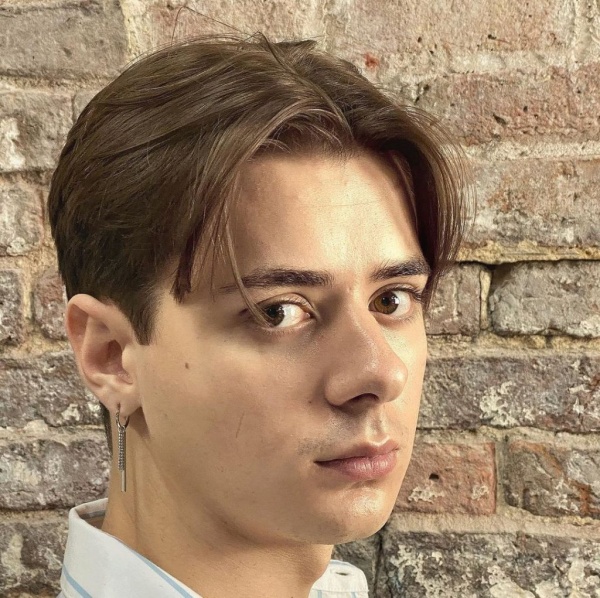 One of the most popular and ancient hairstyles among men is the Curtain hairstyle. This hairstyle looks similar to fringe hairstyle, in which the hair is parted in the middle of the sides. This hairstyle was given the shape by Oscar Wilde, which later got updated by most men and has become one of the trending hairstyles for men. Famous actors such as Brad Pitt and Leonardo DiCaprio used this hairstyle, which made their fans go crazy and gave themselves this excellent design.
46. Modern Bowl Cut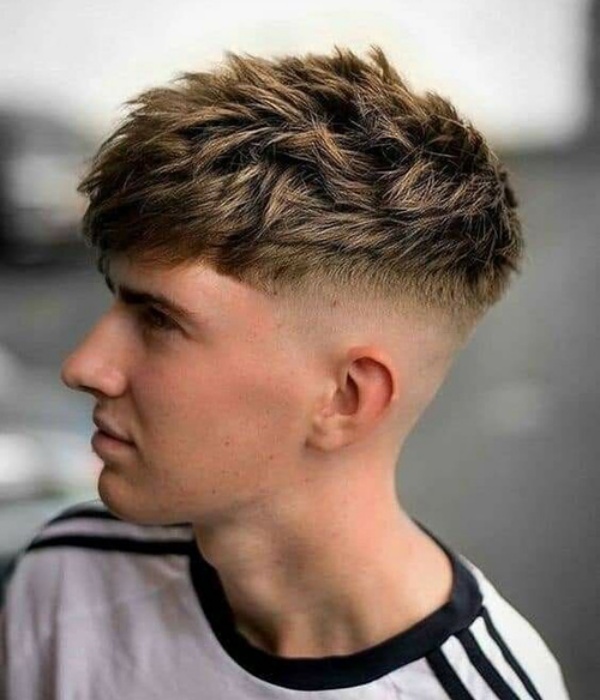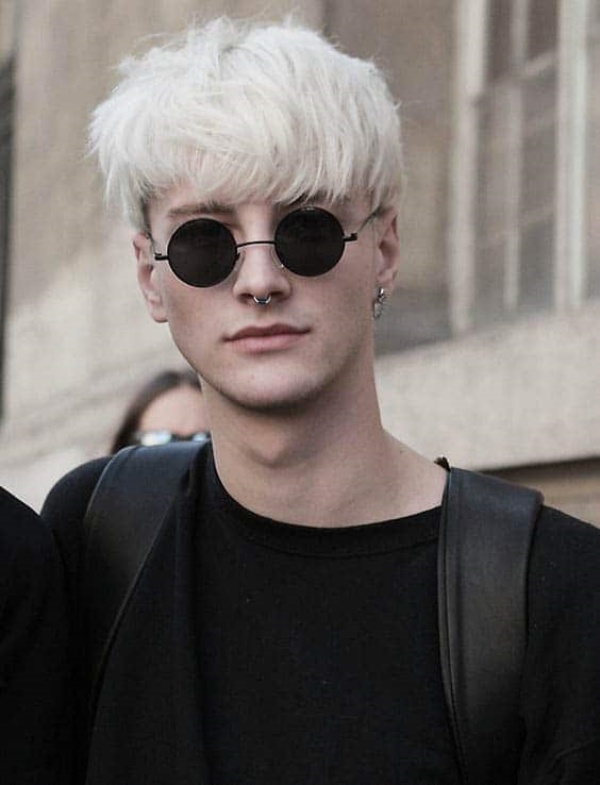 The bowl cut is one of the most easily noticeable hairstyles among others. From school-going kids to young men, this hairstyle has been doing a lot of rounds. This modern bowl cut hairstyle is an updated version of the Undercut hairstyle, which makes this an easily wearable hairstyle. If you wish to give yourself a masculine style, then this is the ideal hairstyle. The bowl cut comes with a plethora of different designs, shapes, and sizes. In this hairstyle top and side, hairs are usually given the form of a bowl, making this one of the most noticeable hairstyles.
47. Curly Hair All Over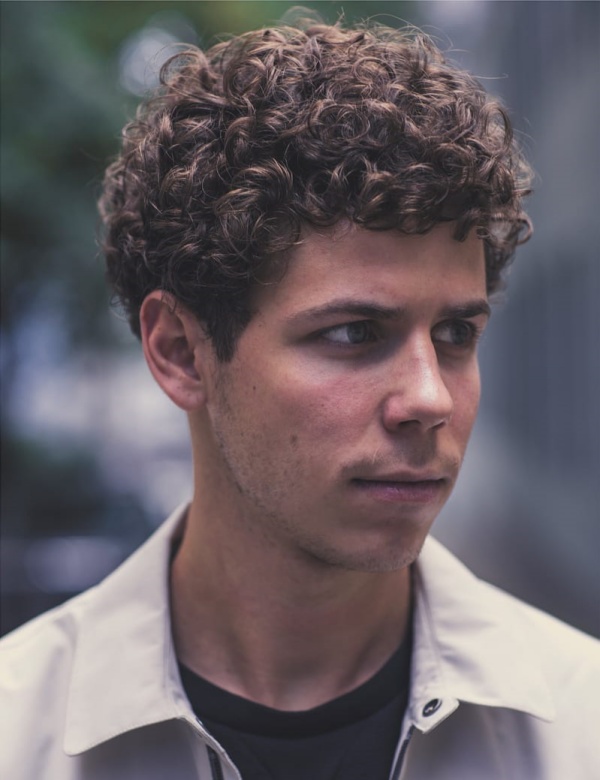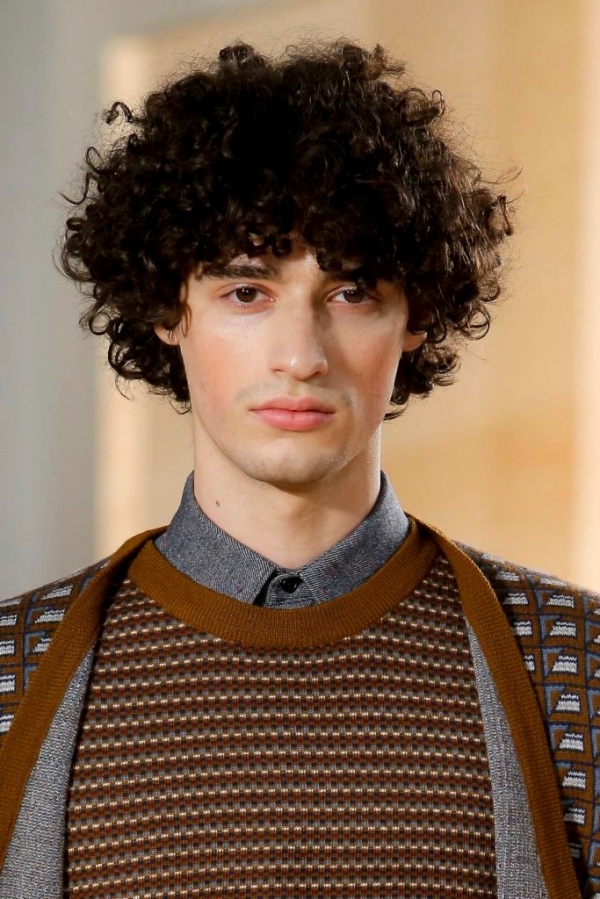 Men with curly hair are lucky to have a list of popular hairstyles for men available for them. With curly hair, men can give themselves any shape they desire to. Most men with wavy hair change their look by designing their hair in a curly fashion. The texture style is one of the most famous curly hair patterns men can have in recent times as it is easy to shape and doesn't require any use of different hair products. If you have curly hair, the most important thing to keep in mind is that this hairstyle quickly gets dry and breaks than other hairstyles, so to keep your hair in good condition, you need to maintain it regularly.
48. Burst Fade Mohawk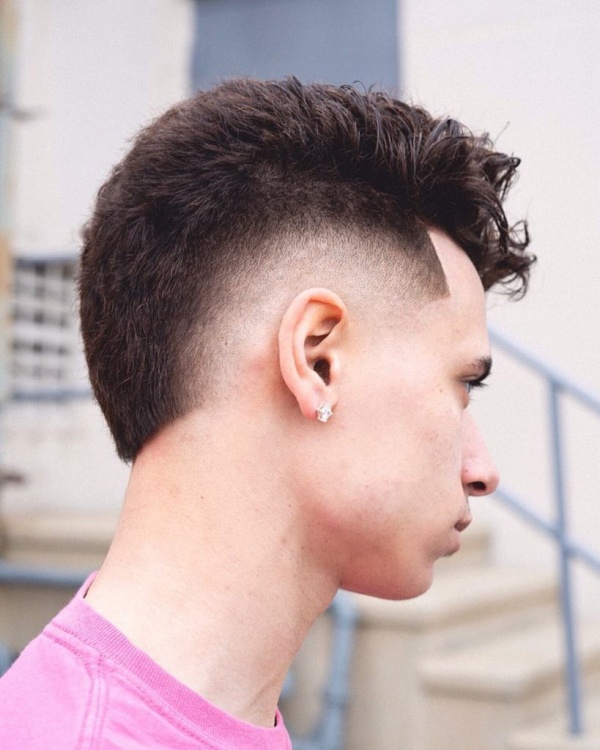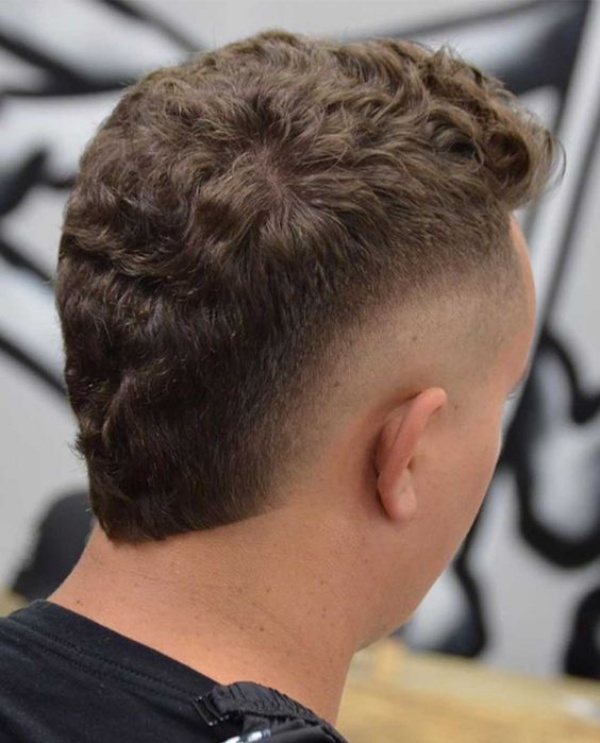 The most common hairstyle you will find in any salon is the Burst Fade Mohawk. The Mohawk is a popular hairstyle of its own. But with a burst fade, the Mohawk style becomes more prominent. In burst fade mohawk, the hair is tapered behind the ears and back down to the neck with a trimmer. At the same time, the top hairs are kept upright to give a cheesy look. If you wish to have a mohawk hairstyle but are not comfortable with the shaved sides, you can fulfill your wish with a burst fade mohawk.
49. Slicked Back Long Hair Shaved Sides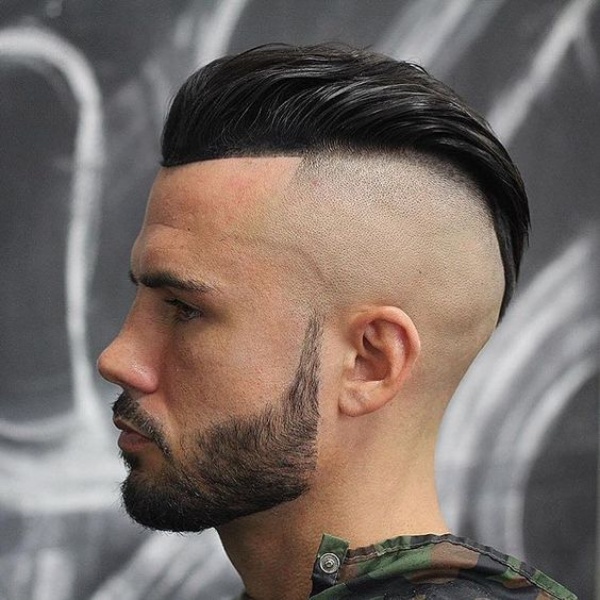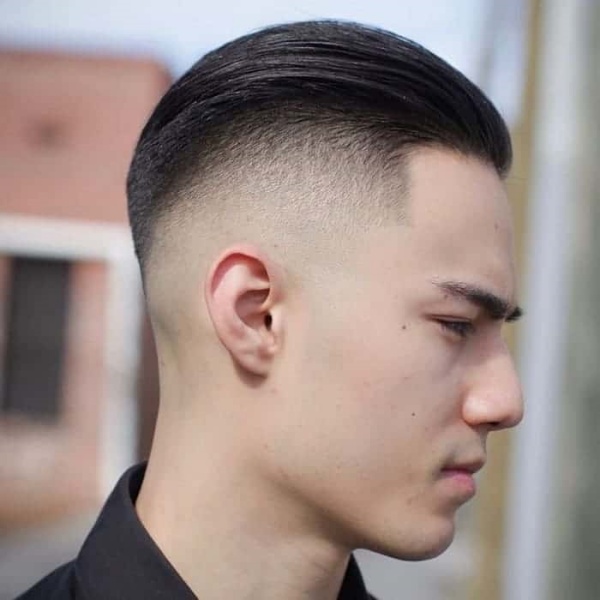 Do you want to have a rugged look with your hairstyle? Then with Slicked back, long hair-shaved sides, you can shape your attitude perfectly. This hairstyle is eye-catching and very popular among muscular men. If you are a fan of Vikings, you must have thought at least once to keep this unique look. It is a solid look with the side and back hairs shaved while the top hairs are kept long, and in most men, the hair reaches up to the neck when brushed backward.
50. Side Swept Undercut Hairstyle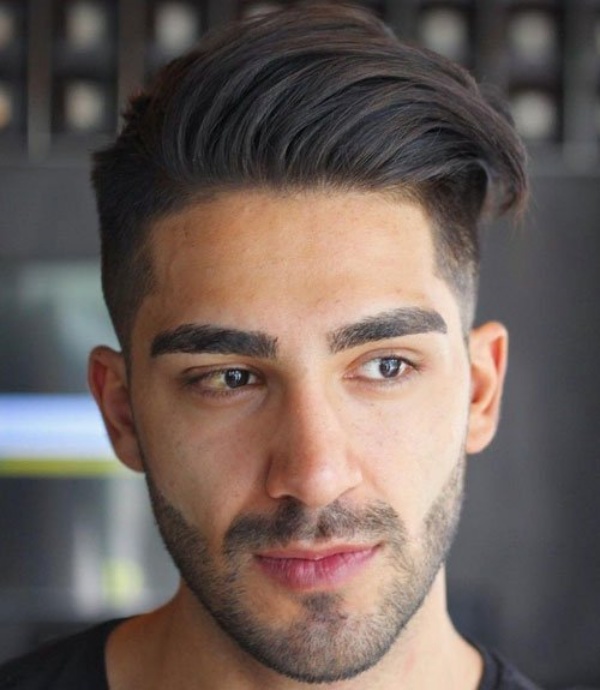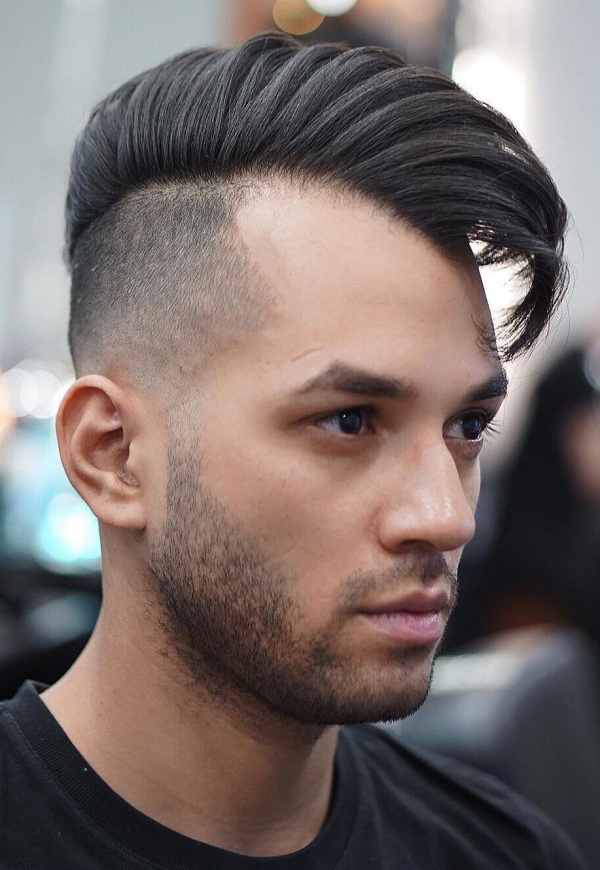 The side-swept undercut hairstyle is found in men with unique fashion styles. This hairstyle got popular when Justin Bieber started keeping this elegant design. It is a version of an undercut hairstyle in which the side parts are trimmed short along with the back, and the top hairs are moved on one side to make it fall on the side face. Luckily this is a trendy, modern hairstyle that suits men with long, straight, curly, or wavy hair. You can get a masculine look with the touch of a beard along with the hairstyle.
Conclusion
Thus, we end the list here. Hair is the perfect creative space. If you feel you are immensely creative and looking for a suitable sphere, enhance it with different hairstyles. Of course, the list above states that but this time we are discussing the "hair tattoos". Some of it might be so intricately designed that you might go playing around with shading and optical illusions.
Honestly, people like following the ongoing trend without even realizing the fact that this style might not suit them. Not all styles suit everyone. So, while considering factors like grooming and styling do follow the trend but before that at least devote some part of your attention to deciphering whether the look would enhance your persona or turn it into a joke.
Over the years' men have been more vocal about their hair styling, dressing, and other self-care activities. Visiting salons and spas, doing facial, skin lightening which has once been a very 'girly-job' has now broken the boundaries of gender stereotyping and is welcomed by men with open arms. Let's just hope that this revolution-turned-practice continues to evolve more with time.
Regarding the list of popular hairstyles for men, of course, there are other popular styles as well which you can rely on while keeping up with the trends. Your haircut lets your personality style shine when the time before doing it is invested in some serious research.
With the list, above, we just hoped to give you the perfect head start. Once done with the selection, hit your favorite salon and pamper yourself with a revamped look.
Related: