Most are born with thick and lustrous hair and excellent facial features, but for those who are not, there is no reason to feel unlucky. There is a common myth that keeps on circulating around that hair styling isn't possible for those with thin hair. But that is nothing to rely on, and you can still get ample chances to style and flaunt even with the thin hair. However, things can get even more tricky when you have a big forehead. Seems like a mess, right? Thin hair on a big forehead might seem like there is absolutely nothing – but no, not always. We are here to help you find the right hairstyles for men with thin hair and big forehead that are not just a namesake, but actually works like magic!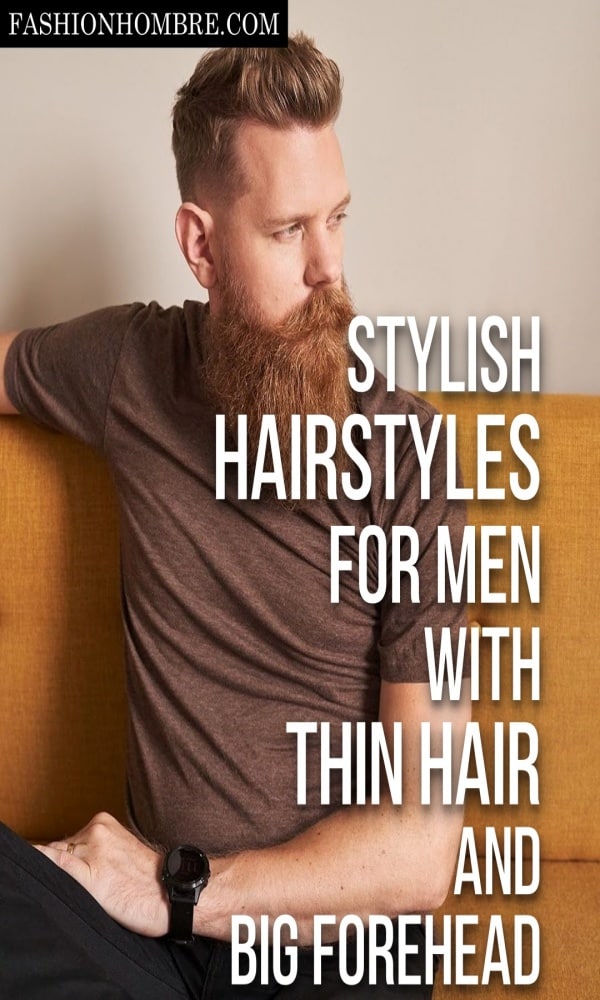 But only deciding the hairstyles for men with big foreheads might not help if you are not really aware of how to maintain it, or how to take care of it. So, let us take a look at how to deal with thinning of hair, and promote its regrowth, and then explore some of the best hairstyles for thin hair. Now, scroll down below, and check out some of the best hairstyles that we have chosen for you!
How To Stop Hair From Thinning?
Thick and glossy hairs are everybody's dream but not everybody can fulfill their dreams because the issue of thin hair is quite common these days. However, here are some hacks that you can try out to get the ideal hair type you want.
Shift To Proteins- Just like your body, your hair needs protein to grow healthy as well, and thus you need to give it the same nourishment. Be it in your diet, or in your hair products, you must include rich proteins every day to thicken your hair.
Relax It Sometimes- If you always tie your hair high up or tighten it and pull it, then it is in dire need of some relaxation. The wear and tear might also result in some hair fall, which can thin down your hair.
Treat The Hair With Aloe Vera- Aloe vera is rich in anti-oxidants and nourishing properties than is capable of unblocking the follicles of hair, and at the same time conditions it, and makes it smooth as well. Once you use the raw aloe vera gel on your hair it gets the nourishment and also moisturizes the scalp.
Oil Your Hair- Oiling the hair is very important if you want to promote its thickness. The best option to take resort to is coconut oil, which is not only extremely moisturizing for your scalp but also consists of the fatty acids that are capable of penetrating into the hair shaft and promote the loss of hair.
Get A Physical Check-Up Done- Once you have tried it all, and cannot see any results yet, maybe it is time to get a health checkup done. Your body might be experiencing some major physical or hormonal problems that might be causing the hair to fall.
Add Some Vitamin Supplements- Your hair needs to get your vitamin levels in check. When you are deficient in vitamins, especially in vitamin D and vitamin B12, your hair growth can be affected.
Take Care Of Your Scalp- Just like your skin, the skin of your hair deserves all the love too. So, take your time to oil it, moisturize it, massage it, and clean it regularly. When your scalp remains clean, the bacteria cannot sit on your scalp, and thus your hair grows healthy and strong.
Check Your Iron Levels- Low iron level is something that most of us suffer from it nowadays. When you are deficient in iron, your body takes longer to replenish and develop new cell growth. So, keep a check on your iron level as well.
Make Conditioner Your Best Friend- When you just wash your hair with a shampoo and do not wash it down later, your hair starts lacking the nourishment it deserves, and thus results in thin hair.
Change Your Lifestyle- if you are someone who leads a hectic life, and takes a lot of stress, and does not have a particular eating routine, then it is probably time to bring a change in it. Too much stress and unhealthy eating can lead to major hormonal changes, and that might affect your hair growth.
Best Haircuts For Big Foreheads And Thin Hair
1. High Skin Fade Pompadour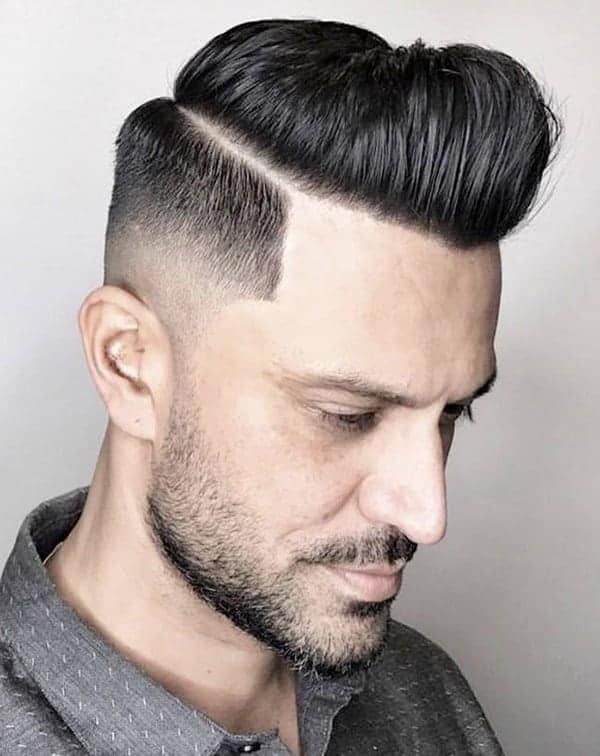 Image Source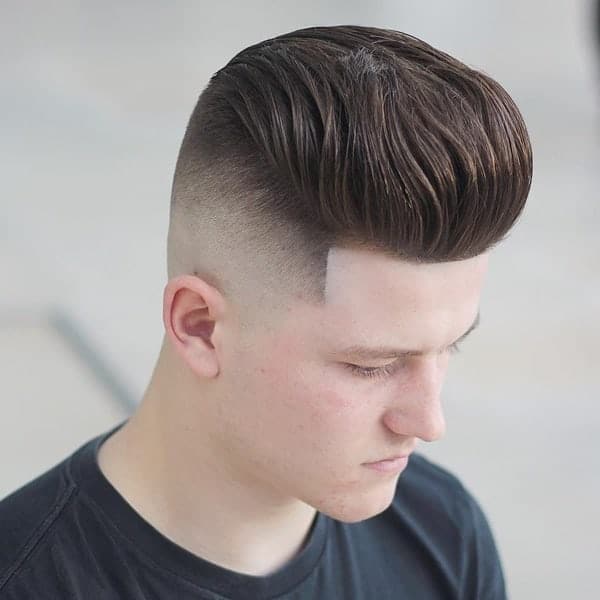 Image Source
Most men cannot tolerate the growth of the extra hair near their neck and shoulders, and always likes to keep it clean and trimmed. But most of the hairstyles for men with thin hair and big forehead do not give them the scope. However, a pompadour haircut with faded edges seem to be the ideal choice and does not even demand much growth of hair.
2. Comb Over Fade With Beard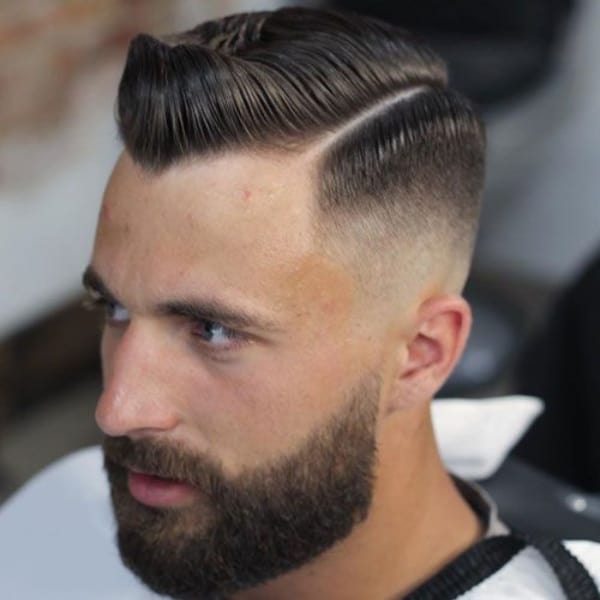 Image Source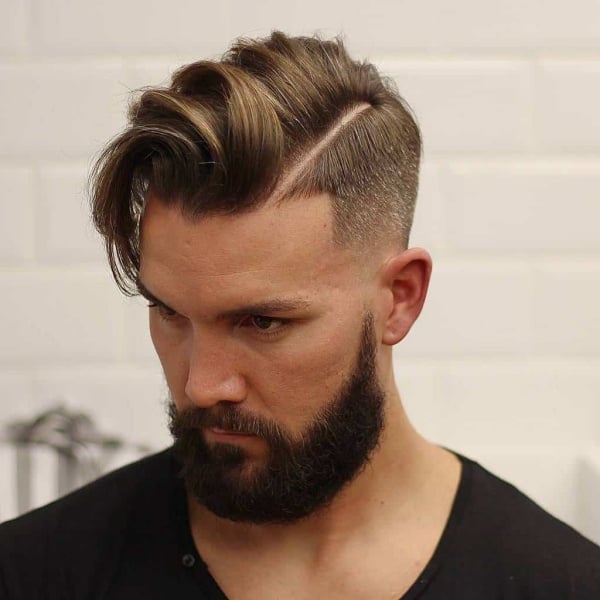 Image Source
A comb-over fade usually comes with a side parting, which can make a difference for the men with a bigger forehead and can even make it look shorter. When paired with a perfectly trimmed goatee, the look is further enhanced. The fact that you have a thin hair growth seems to be no big issue, and can hardly be spotted.
3. Buzz Cut With Long Beard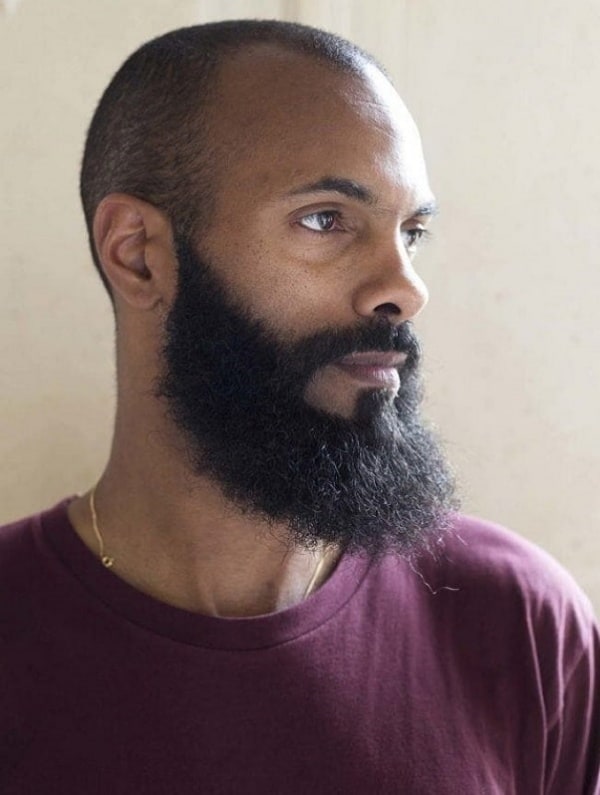 Image Source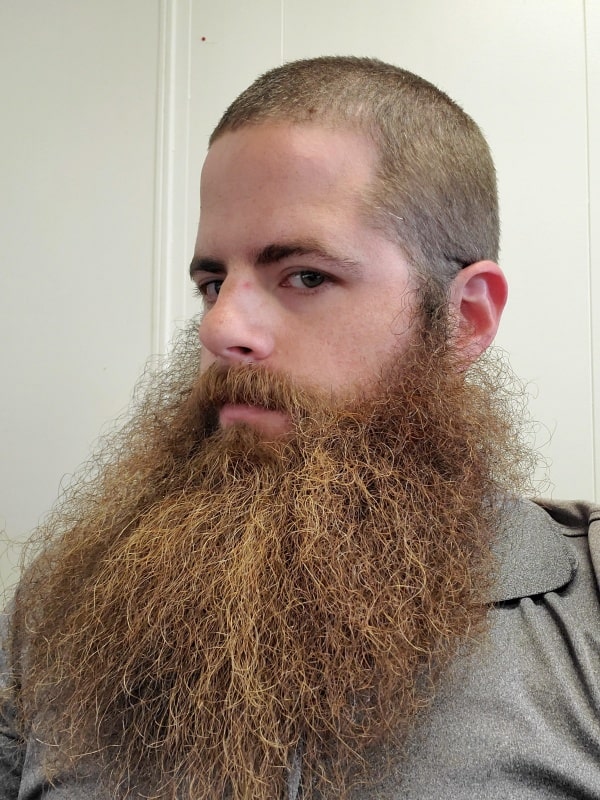 Image Source
Longbeards are not yet out of the fashion, and especially for the men, who have a bigger forehead and thin hair growth, the long beard style eases out all the worries. The buzz cut is among the ideal hairstyles for men with thin hair and a big forehead as it lays grounded to the head, and nobody can get to know about the thin texture of your hair.
4. Crew Cut Fade With Beard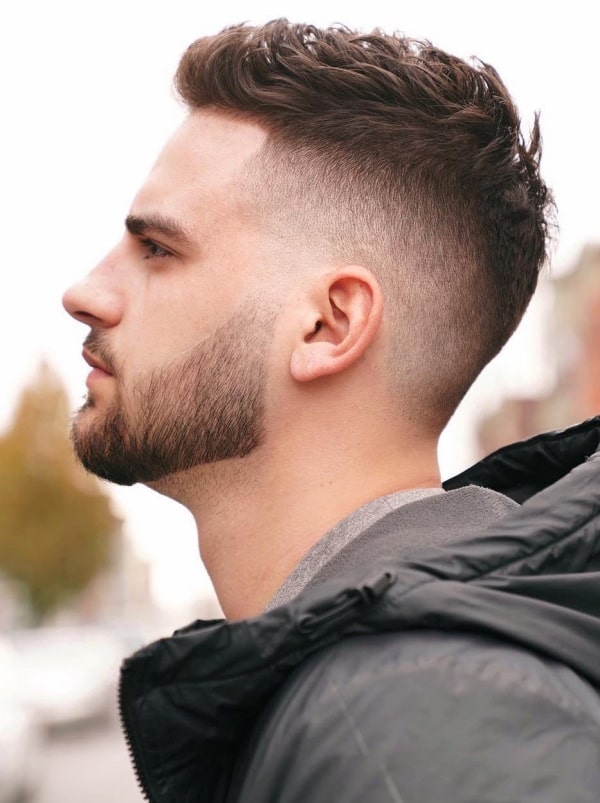 Image Source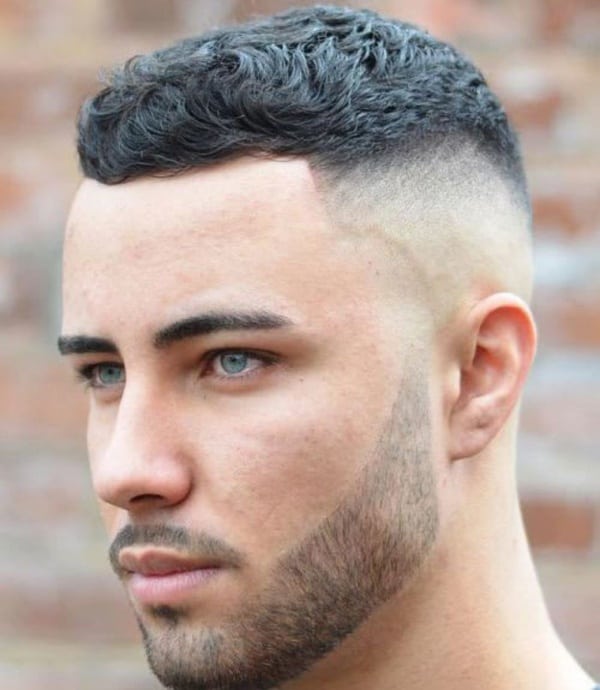 Image Source
The crew cut is just like another spike hairstyle but it is much shorter in length than the normal spike hairstyle. It is quite a cool haircut and is quite famous among teenagers. The particular hairstyle is quite minimal, and when paired with a beard, it looks quite amazing. As both sides are kept majorly faded, you do not really need to take the fuss or worry about the maintenance of your thin hair. Moreover, the particular hairstyle does not have quite a great length so, it does not add up to your big forehead.
5. Textured Spiky Hair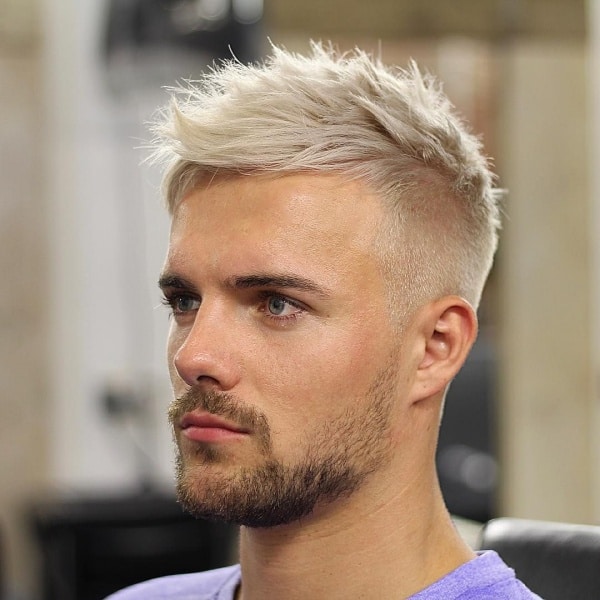 Image Source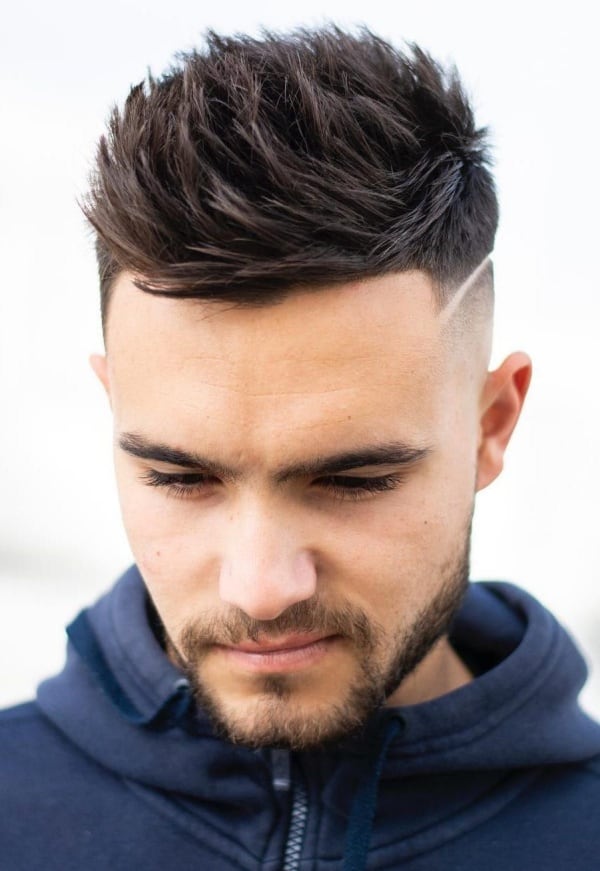 Image Source
Every guy out there loves the spikes but most cannot get it due to their thin hair. But do not worry because you can get your spikes even without changing the type of your hair just by adding some textures. You can either add highlights or you can also incorporate a mixed spike style to make it different from the other hairstyles.
6. Taper Fade With Beard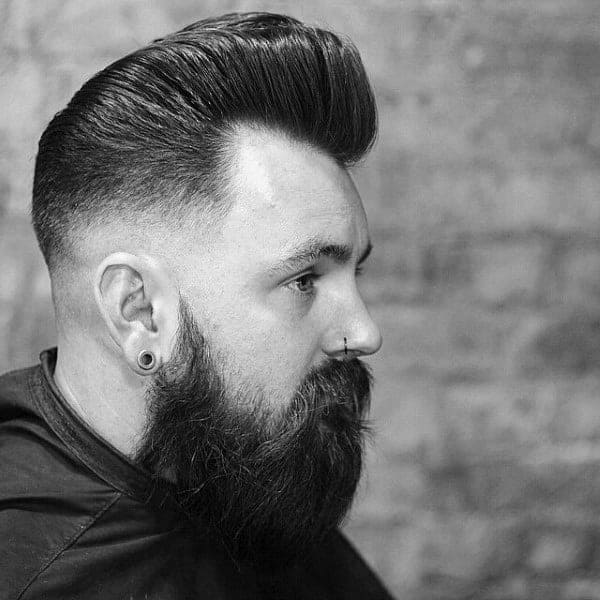 Image Source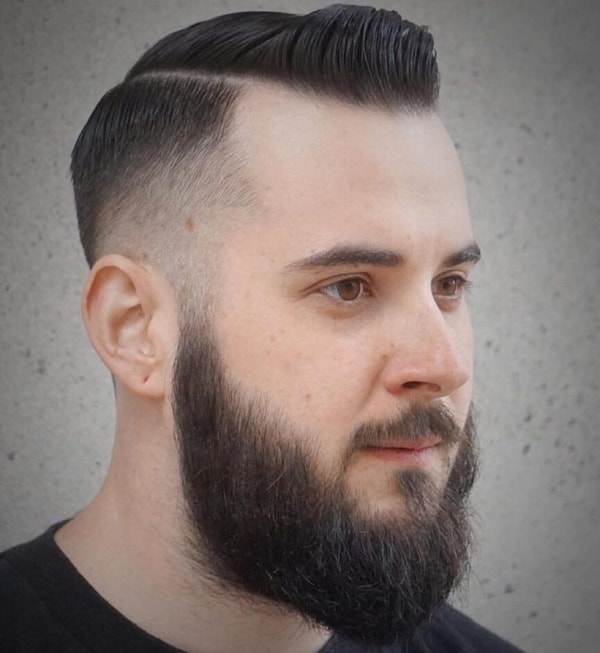 Image Source
Taped fade hairstyles may look like that it requires a lot of thick hair but it is all about the styling procedure. No matter how thin your hair is, you can gather it all in a place and apply some hairsprays or gels to set it in a place. As the sides are kept absolutely faded, it seems like your hair has a lot of volumes.
7. Slicked Back Undercut With Beard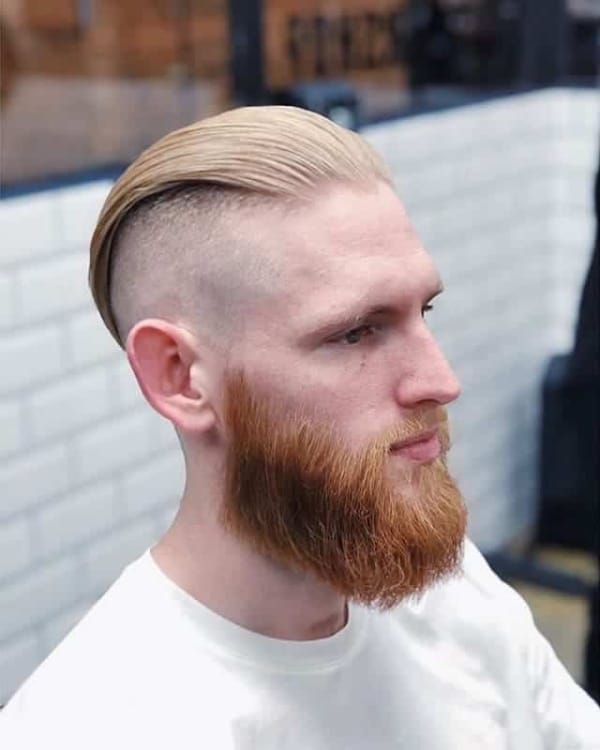 Image Source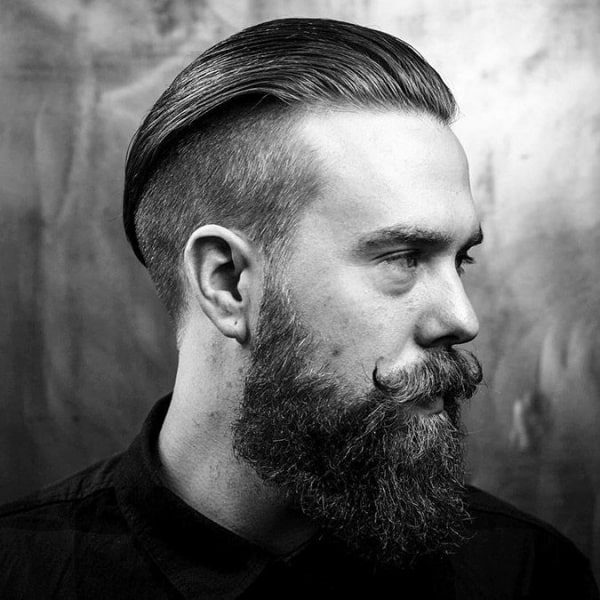 Image Source
If you have already spent half of your life looking for the hairstyles for men with thin hair and a big forehead, then your search ends here. Just apply some gel and lather it on your hair, and put it in the back. The sides are, however, kept shaved and cleaned so that nobody pays attention to the volume of your hair.
8. Faux Hawk Fade Haircut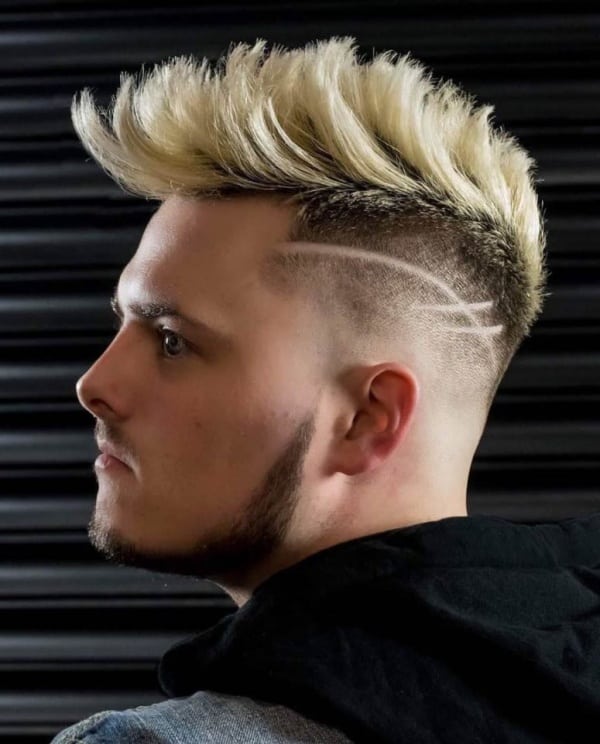 Image Source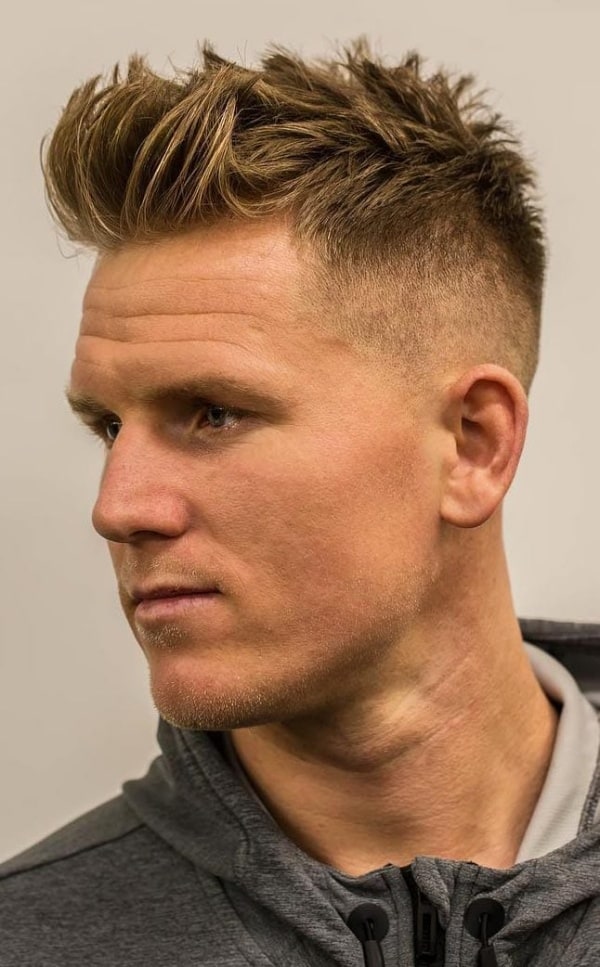 Image Source
It is quite new in the world of spike hairstyles, and since it existed, the particular hairstyle has made the whole crew crazy about it. It derives its name from the physical characteristics of a hawk and enhances the volume of the hair to a great extent. The sides are kept partly faded, and creates a nice contrast and balance between the concoction.
9. Mohawk Fade With Beard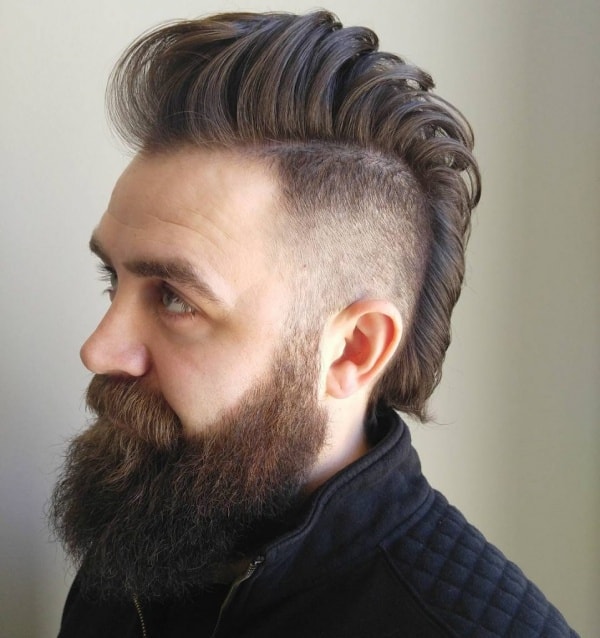 Image Source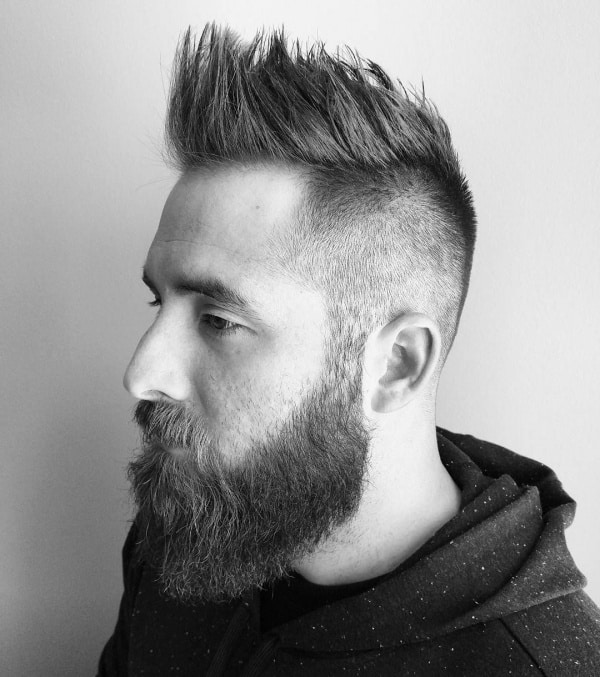 Image Source
Mohawk is by far one of the best hairstyles for men with thin hair and a big forehead and is usually featured with some spikes. The feature that makes it different from the other spike hairstyles, is the spikes in the middle part, and the fade on both sides. The upward volume of the hair along with the beard adds a definition to the face as well.
10. Textured Fringe Haircut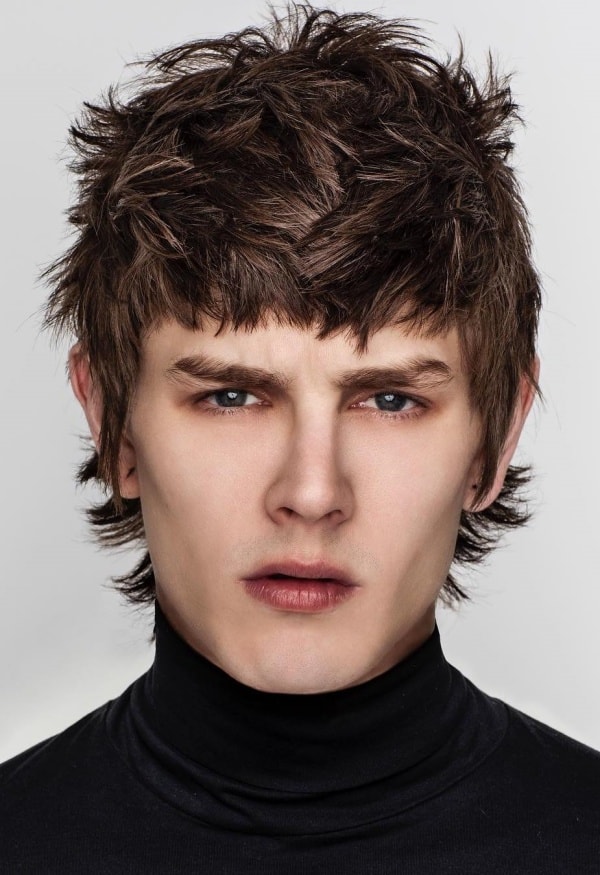 Image Source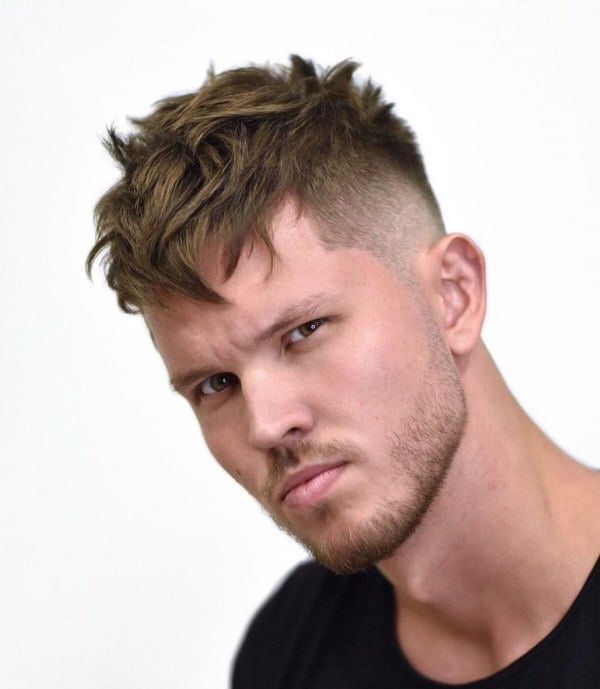 Image Source
Fringes do not look great on the girls but the guys can get it done too to enhance their facial features. Just make sure that your hair has some highlights going on, and the fringes are cut in an irregular shape. The focus is given much in the front part of the hair so that the big part of the forehead is not visible enough.
11. Military Haircut With Beard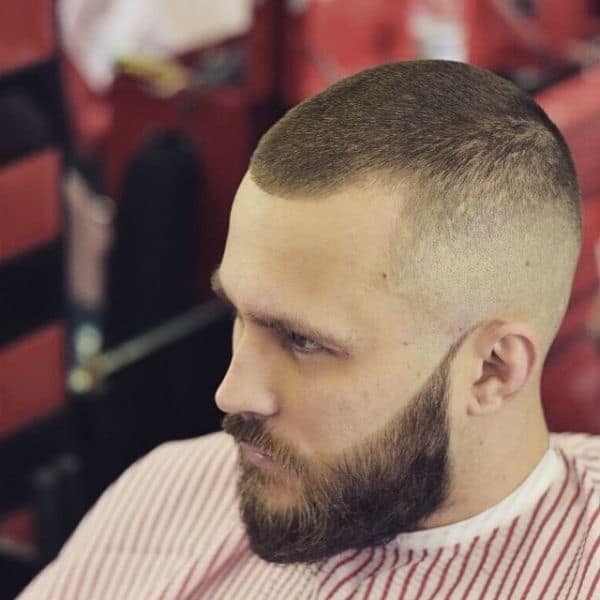 Image Source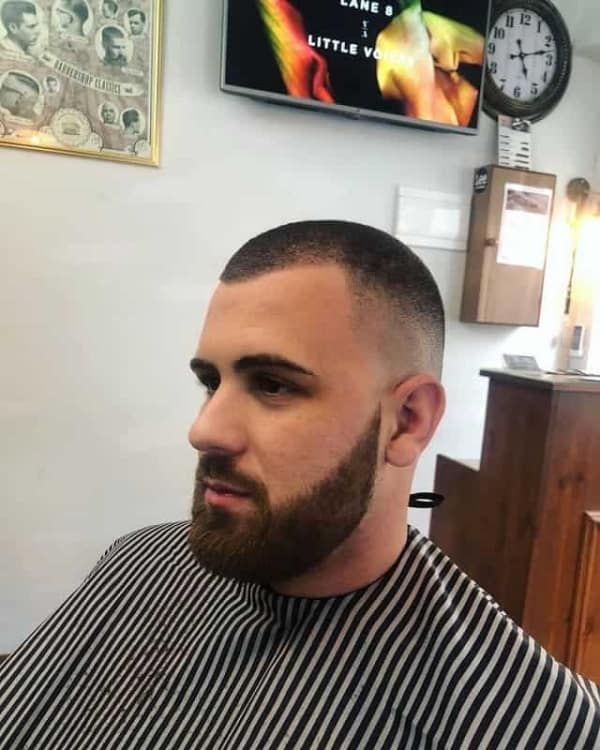 Image Source
The military haircut is much similar to the buzz haircut and is trimmed to the head level. Though it might not seem to be a quite fancy hairstyle, it is the ideal one for the men who prefer to look minimal, and yet stylish. Once paired with a beard, the particular style gets a modern definition.
12. Side Part Fade Haircut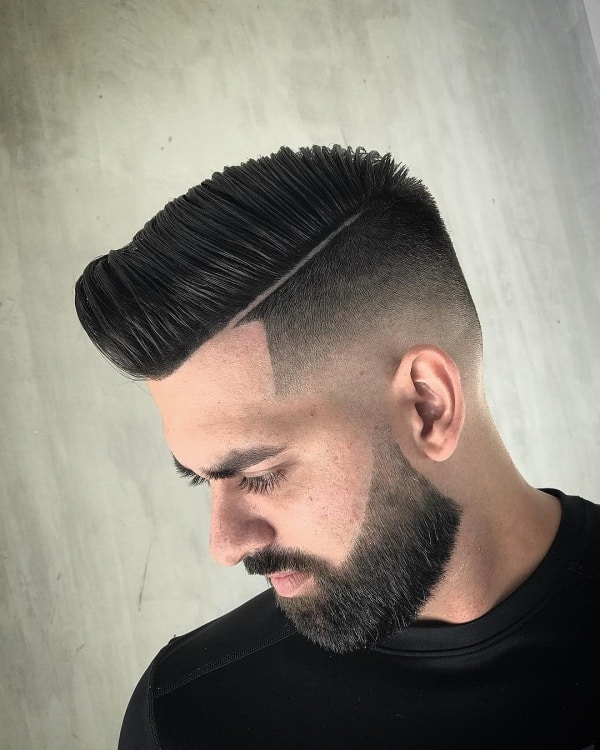 Image Source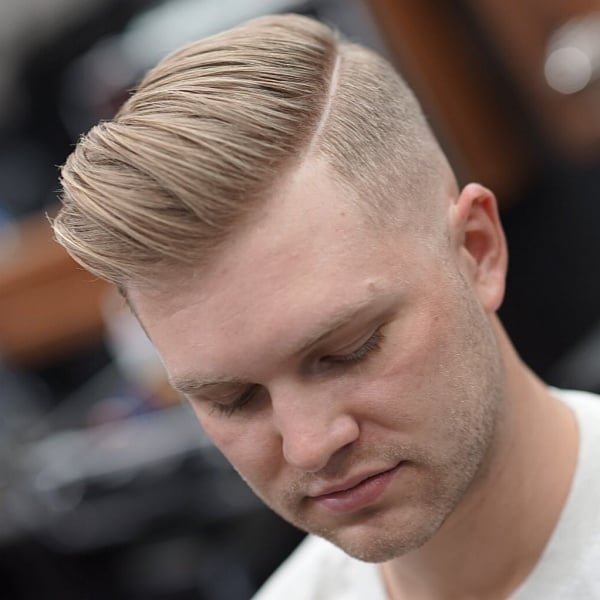 Image Source
Though side parting might seem to be quite a backdated version of hairstyling, when done rightly, the hairstyle looks amazing. Even if you have thin hair, parting it on one side, and fading it a little bit can twist it into a modern hairstyle.
13. Bald Head With Beard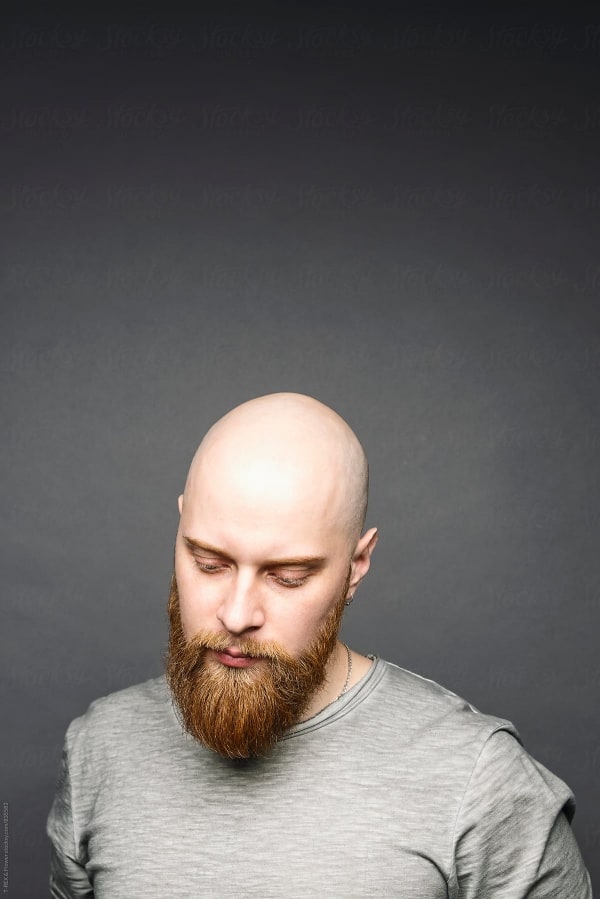 Image Source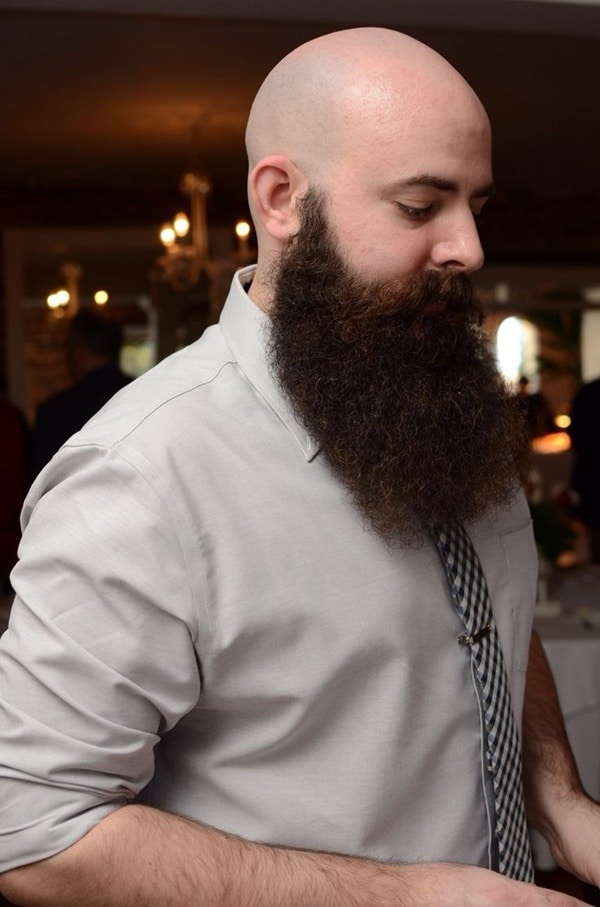 Image Source
Shaving your hair completely is not really a bad idea if you are among the ones who are looking for thin hair. Having a shiny and gleaming head would look absolutely stylish if it is paired with a fancy beard. Moreover, it is always a better idea to keep the thin hair shaved instead of investing behind the styling.
14. Caesar Haircut For Thinning Hair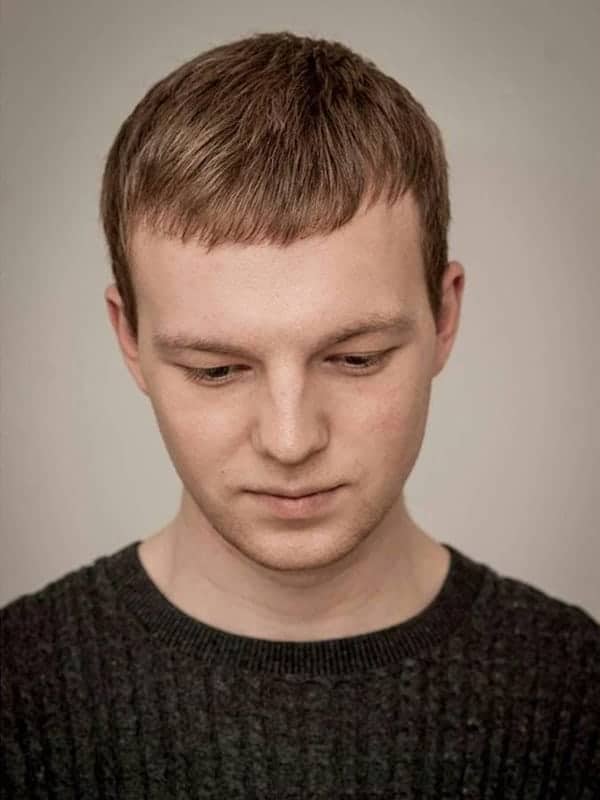 Image Source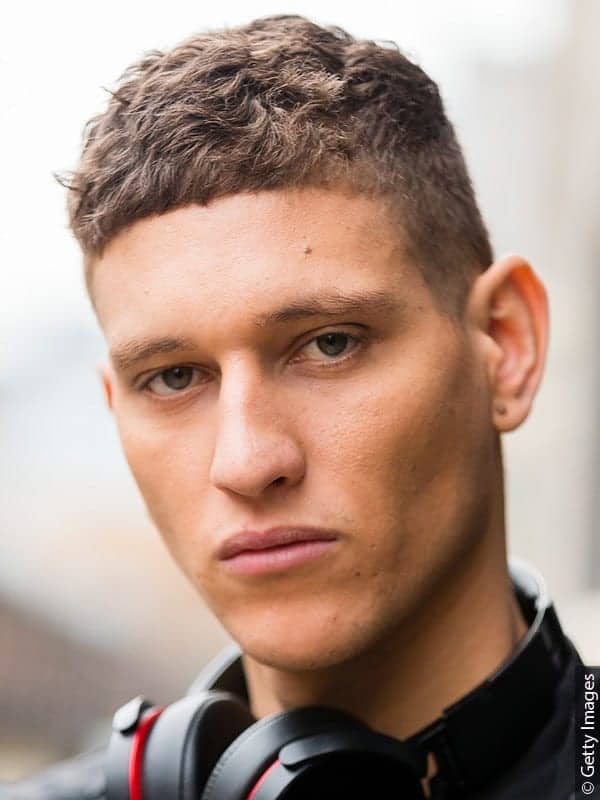 Image Source
Whether you have hair with longer length or shorter length, it hardly matters because the caesar hairstyle is among the stylish hairstyles for men with thin hair and a big forehead, which is absolutely easy to maintain, and looks great as well.
15. Short Bowl Cut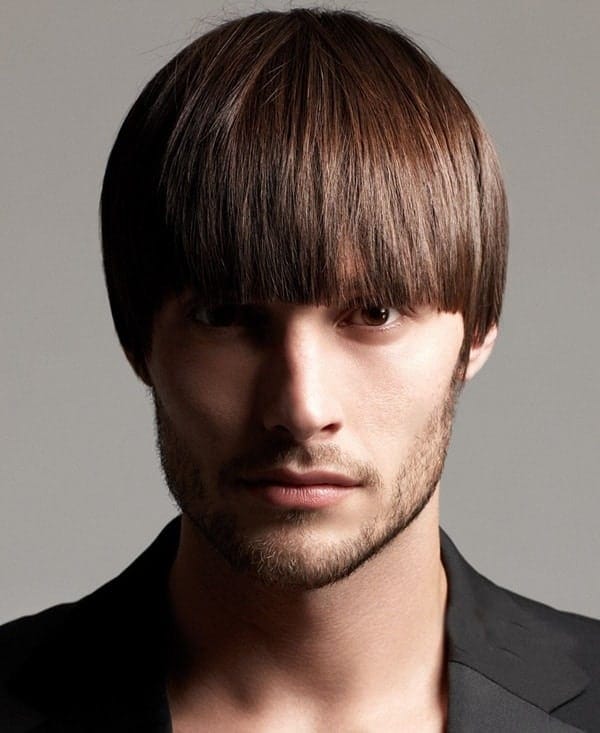 Image Source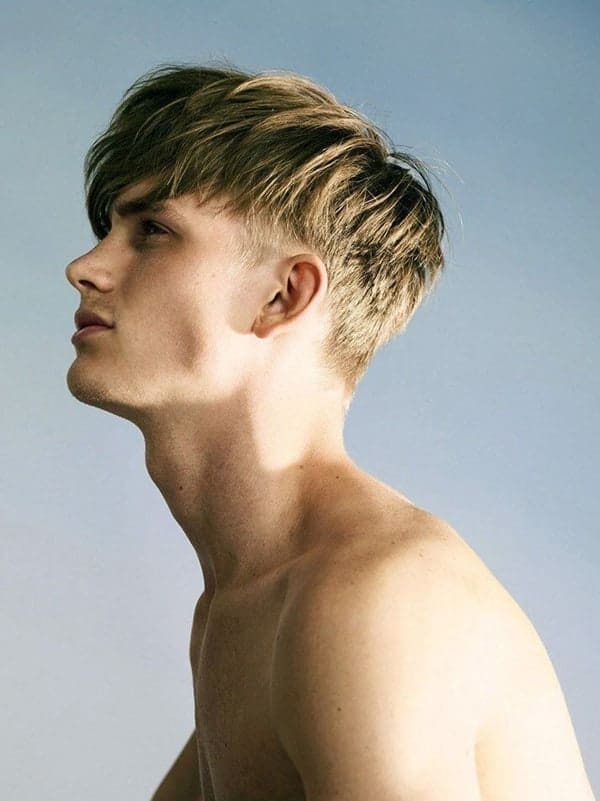 Image Source
It is probably one of the most ordinary and stylish hairstyles for men with thin hair and a big forehead and is shaped much like a bowl. It neither needs much volume nor does it require much length to look great. It is the ideal hairstyle for someone who does not like to do much or give enough effort.
16. Short Curly Hair Style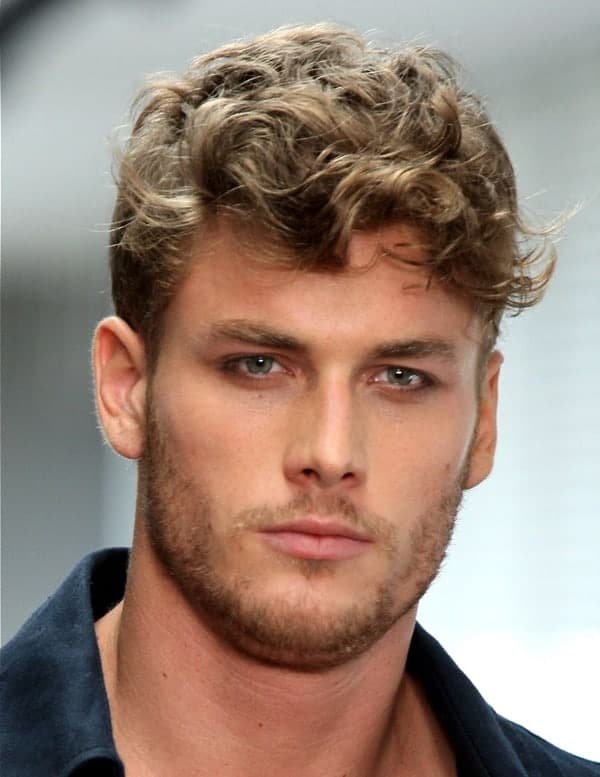 Image Source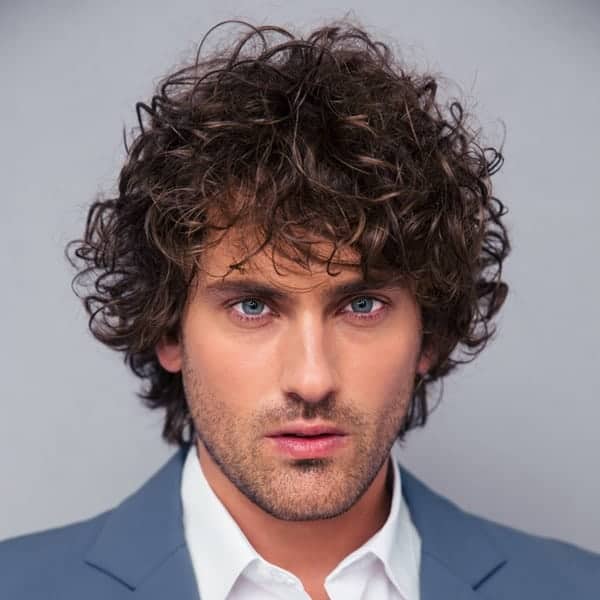 Image Source
Men who have a large forehead can go for a Short Curly Hair Style. This hairstyle will add movement to the top of a larger forehead. In this hairstyle, you will also able to highlight wavy or thin natural curly hairs. These can also be styled to add spikes. Moreover, making the forehead more proportionate gets hair volume heavier on the side that needs some balancing. By getting this hairstyle, will give a bold notion as well as a super stylish look overall.
17. Swept Back Hairstyle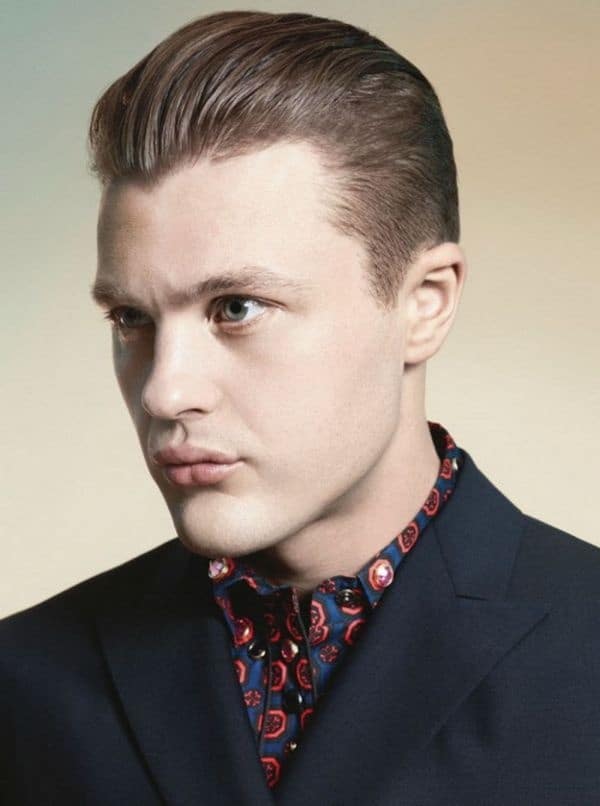 Image Source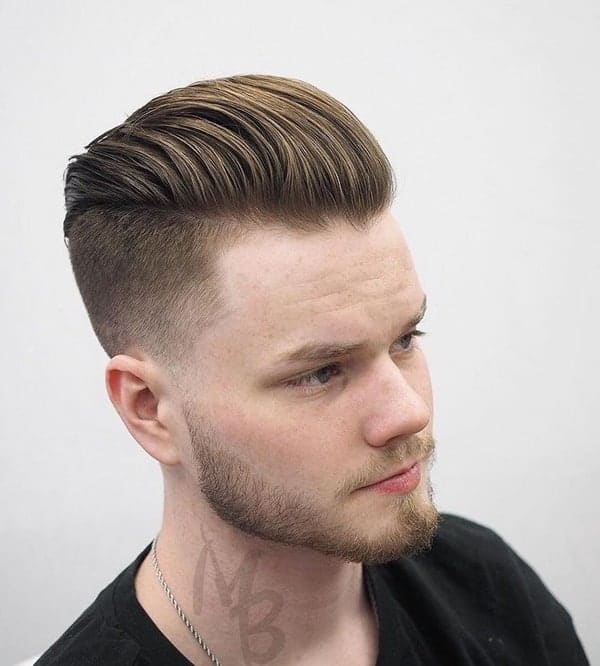 Image Source
Choosing different hairstyles for big forehead males can be tricky sometimes. This is a very attractive and highly smart hairstyle. Long hair with swept-back styles can hide thin hair very easily. Sweptback pompadour will add more volume to the hair and will take your new look to the next level. This is an ideal hairstyle for guys with B-shape foreheads. Besides, the side part line is made extremely prominent by using a sharp razor of a trimmer.
18. French Crop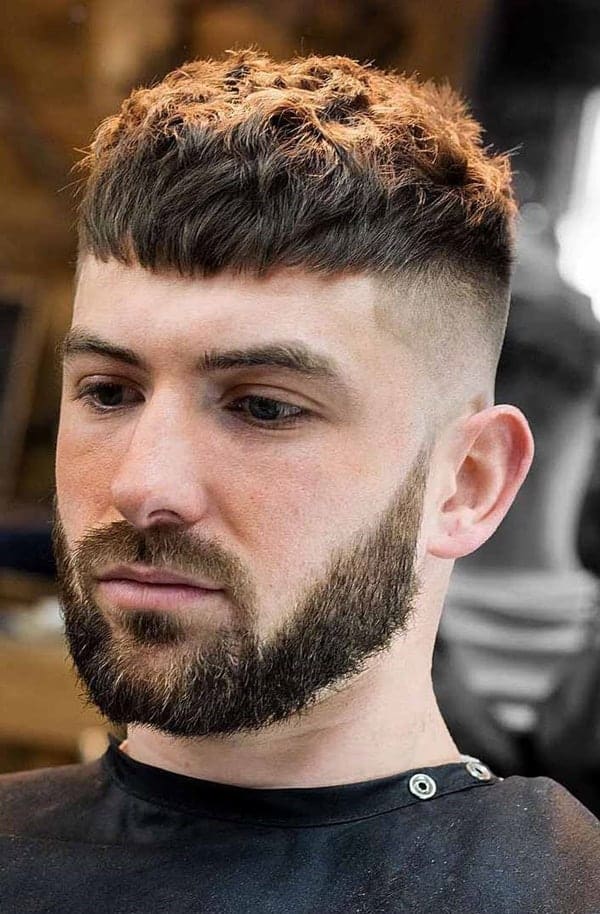 Image Source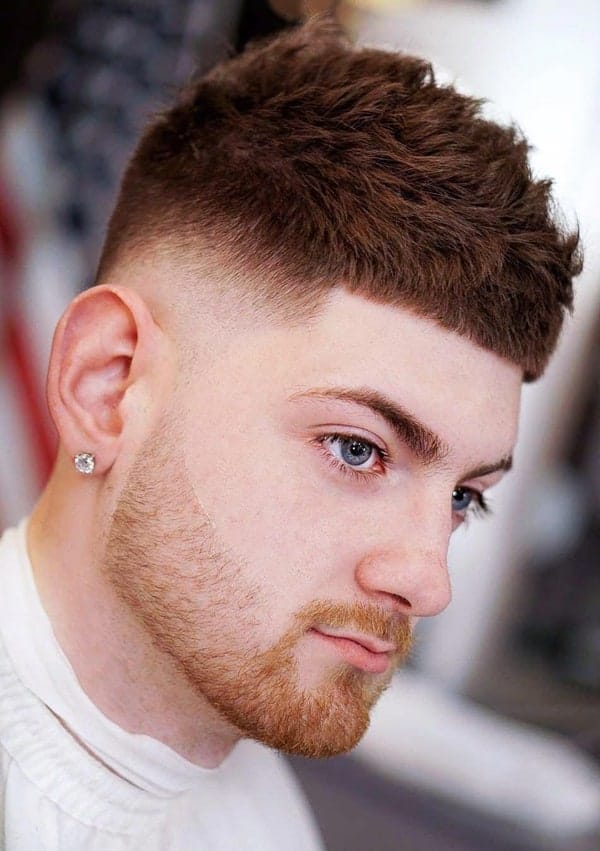 Image Source
You can adapt the French Crop hairstyle for every shape type and big forehead. In this hairstyle, the hairs are kept shorter from the back and the fringe is brushed onward. Hence, keeping the hair longer and falling onward hides your hairline, making this the most preferred choice for men with a big forehead.
Also, Checkout: Trendy Older Men's Hairstyles For Thinning Hair
19. Side Swept Fringe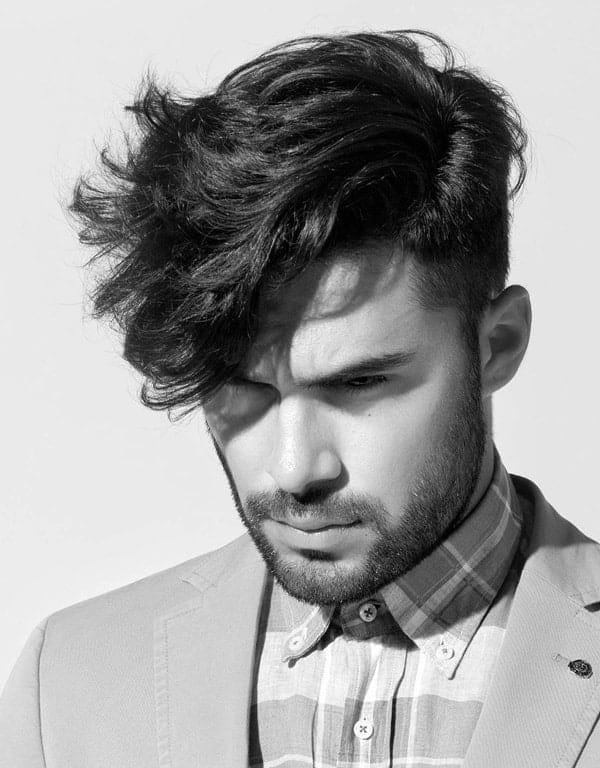 Image Source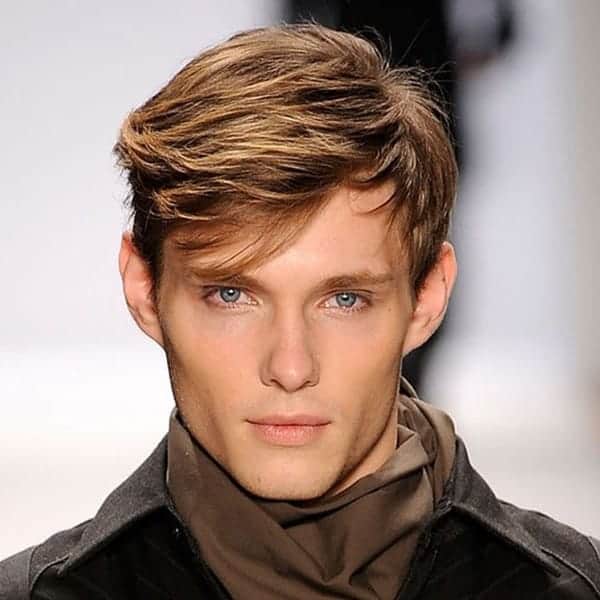 Image Source
Similar to the straight fringe, the side-swept fringe is hairstyling which makes your forehead look smaller by keeping it covered. This is one of the cool hairstyles for guys with big foreheads. The side-swept fringe can be styled smooth for a cooler look, or textured to draw even more consideration to the fringe itself. So, what are you waiting for? With no doubt, this side-swept Fringe hairstyle will perfectly work for you.
20. Layered Long Hair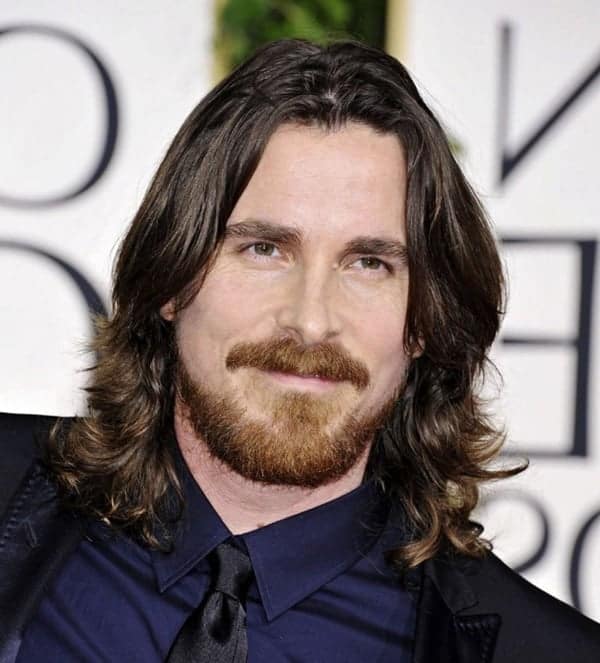 Image Source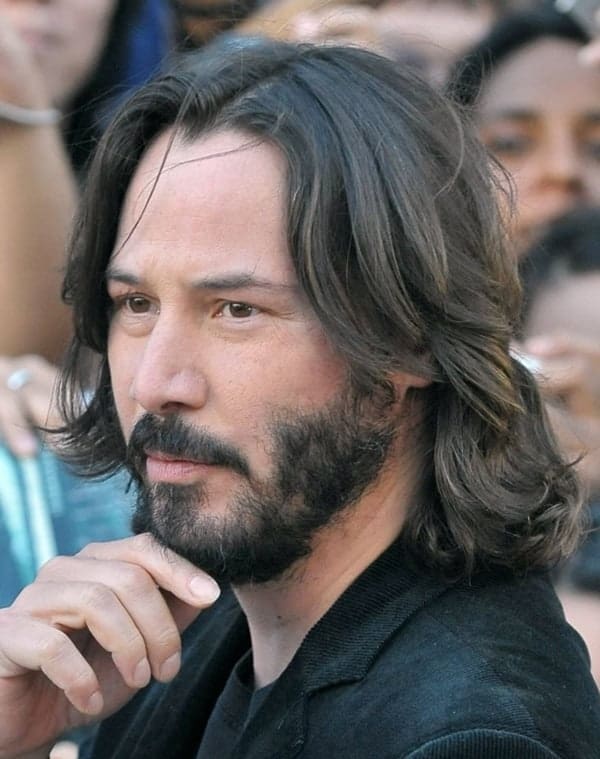 Image Source
If you are looking for hairstyles for men with thin hair then you can go for this Layered Long Hair. This hairstyle will hide a part of your forehead so that it seems to be smaller. Layers help in adding a dimension to this haircut, making the fringe itself the center and building volume at the top as well as front of the head.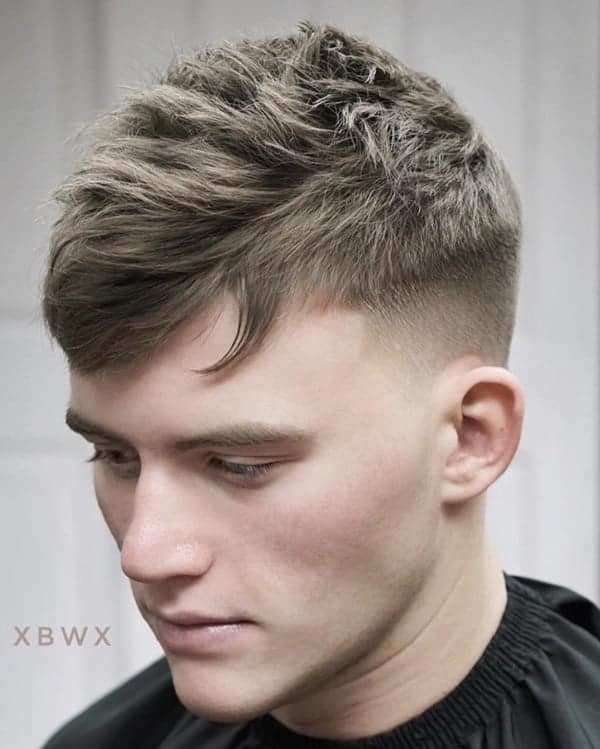 Image Source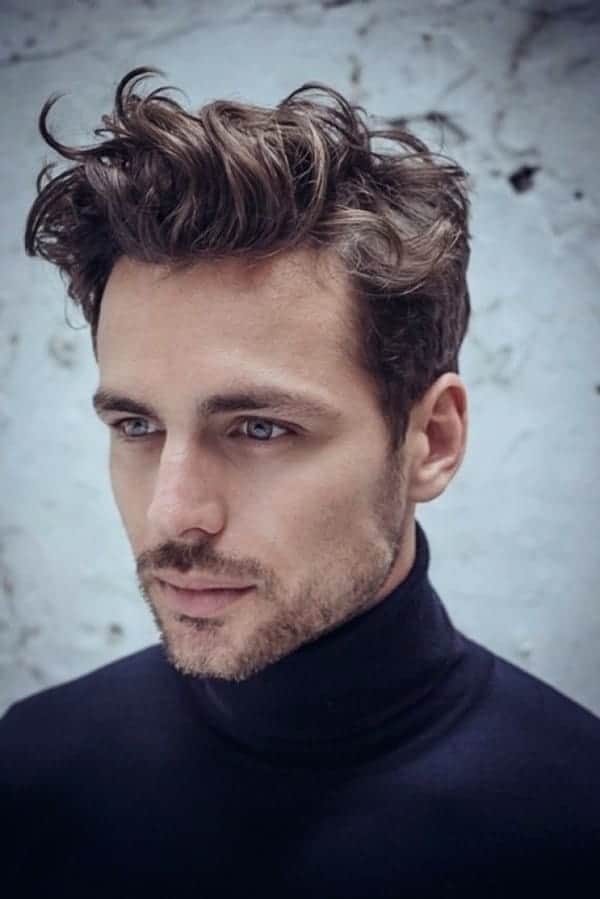 Image Source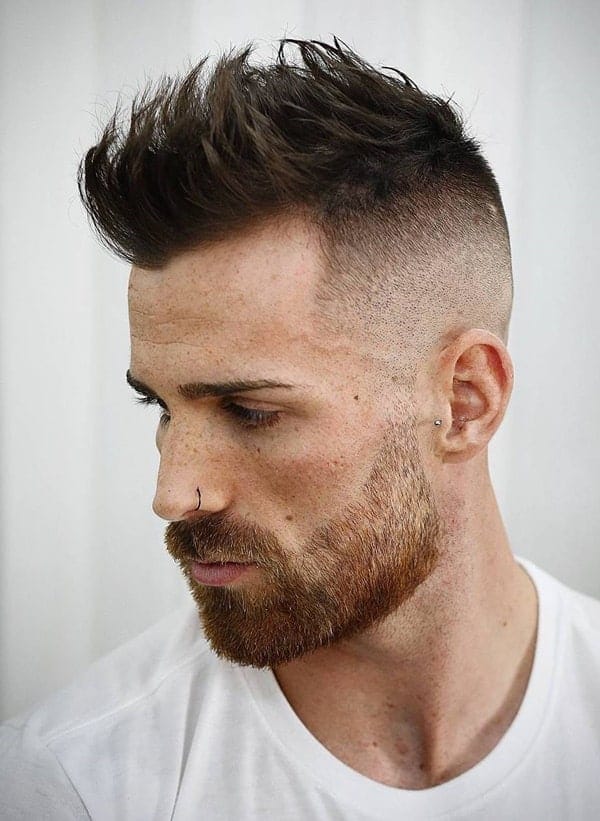 Image Source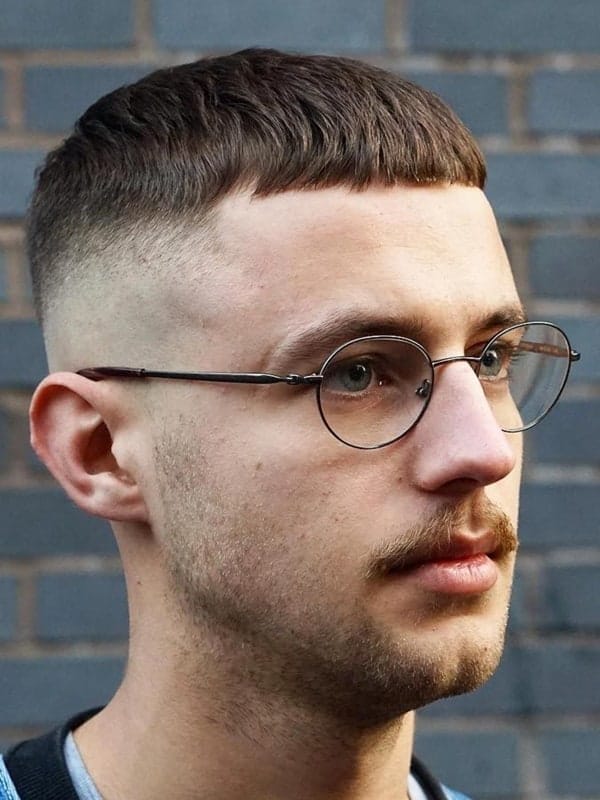 Image Source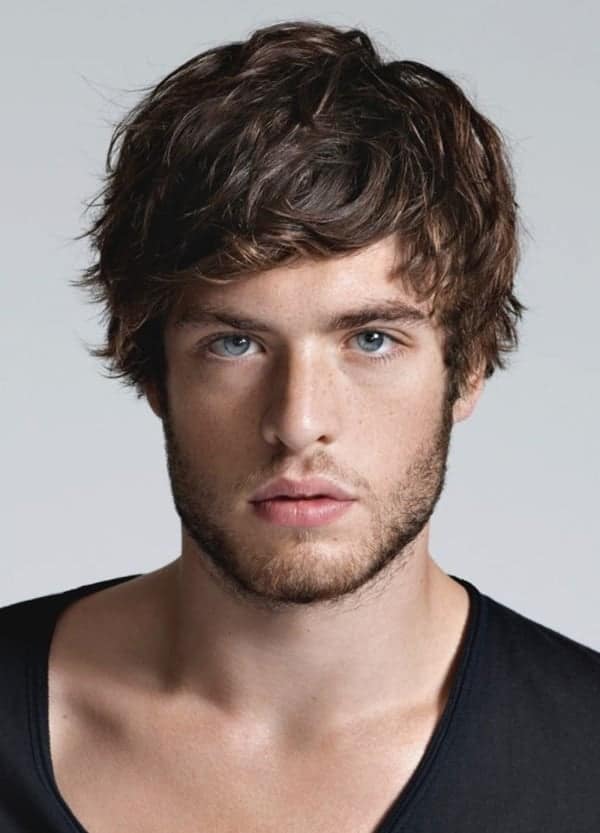 Image Source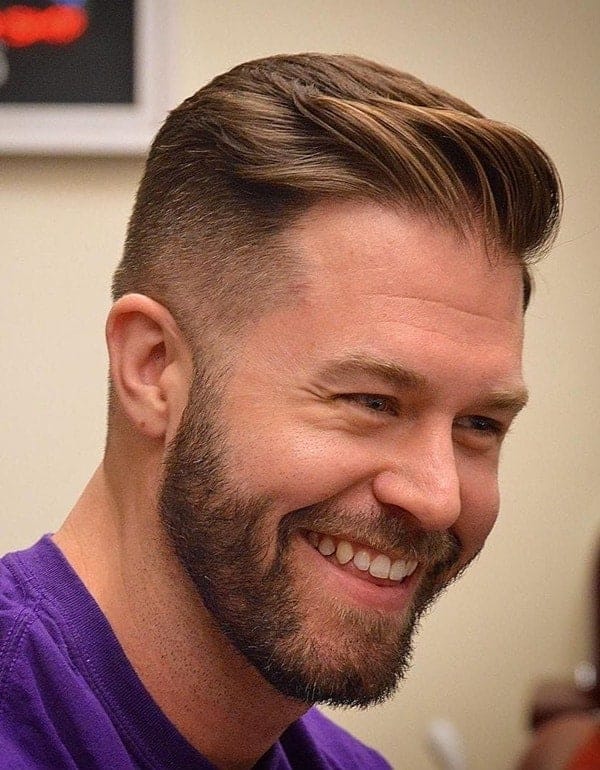 Image Source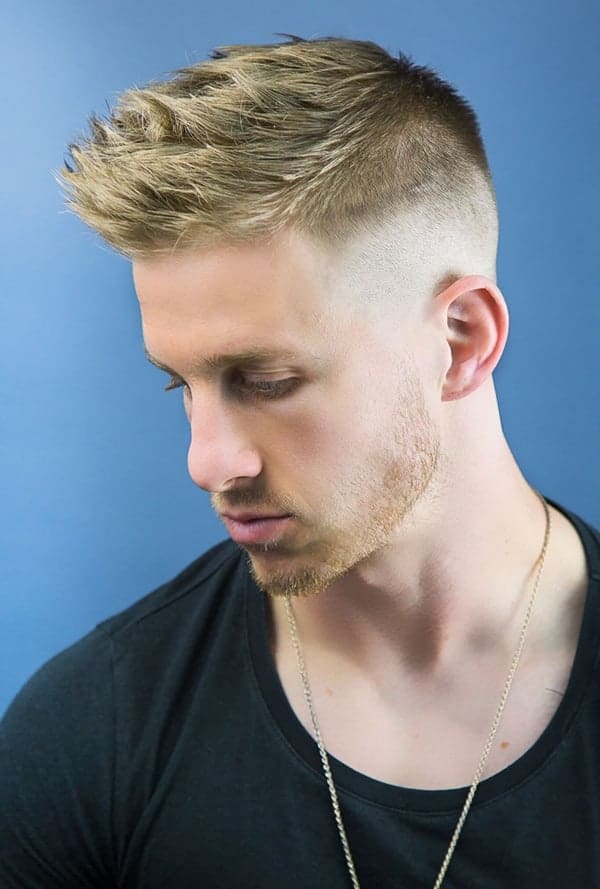 Image Source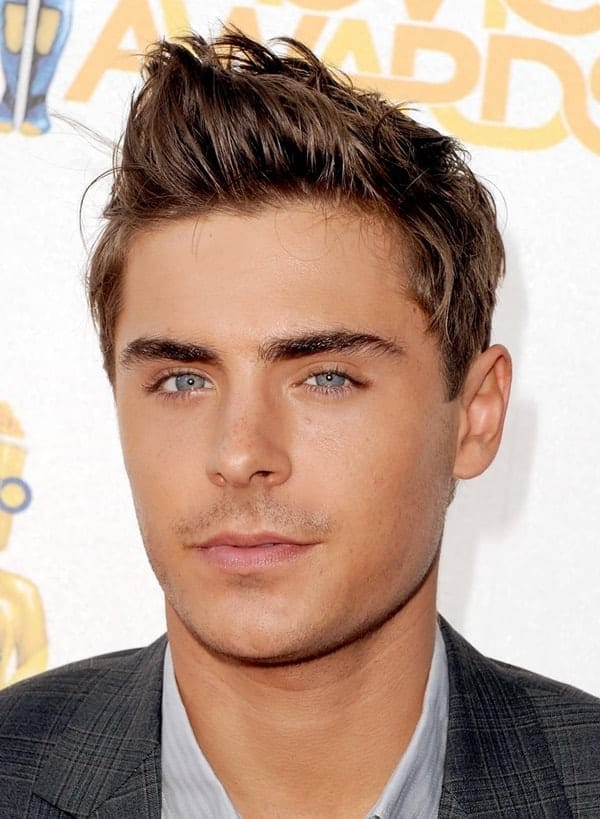 Image Source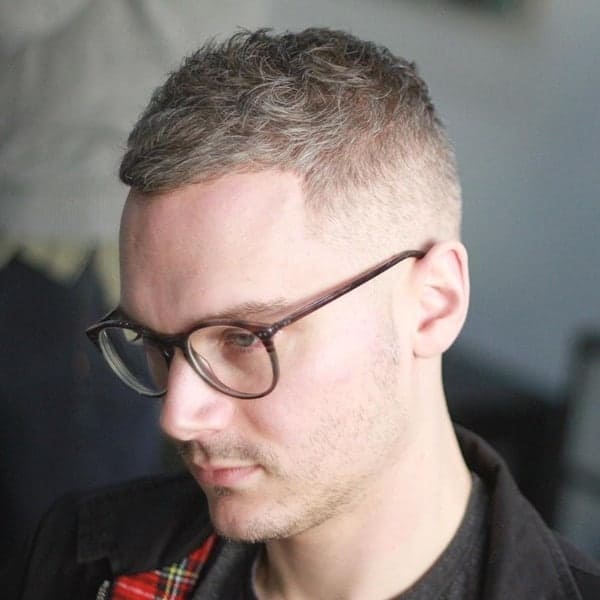 Image Source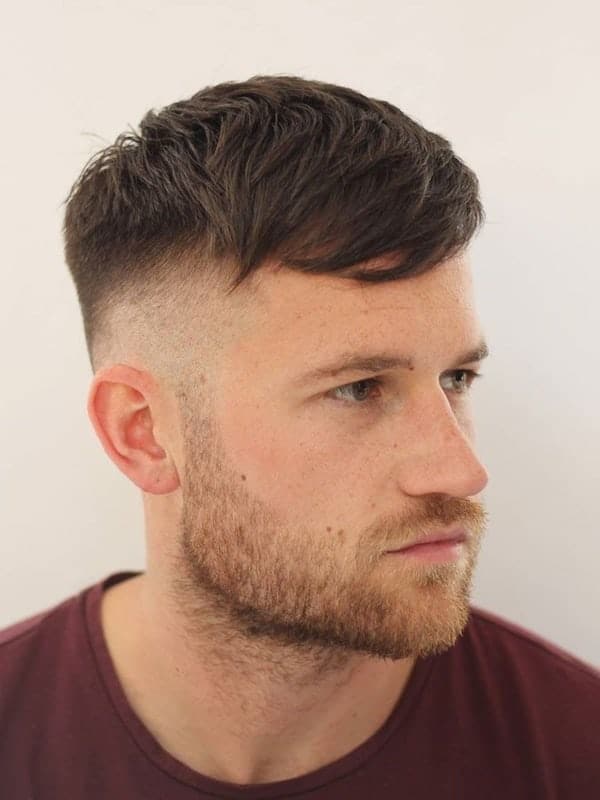 Image Source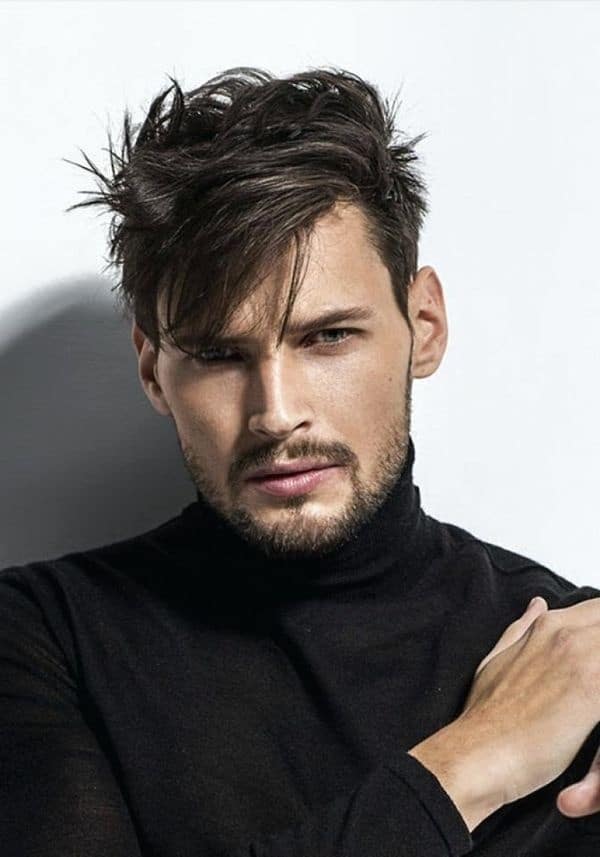 Image Source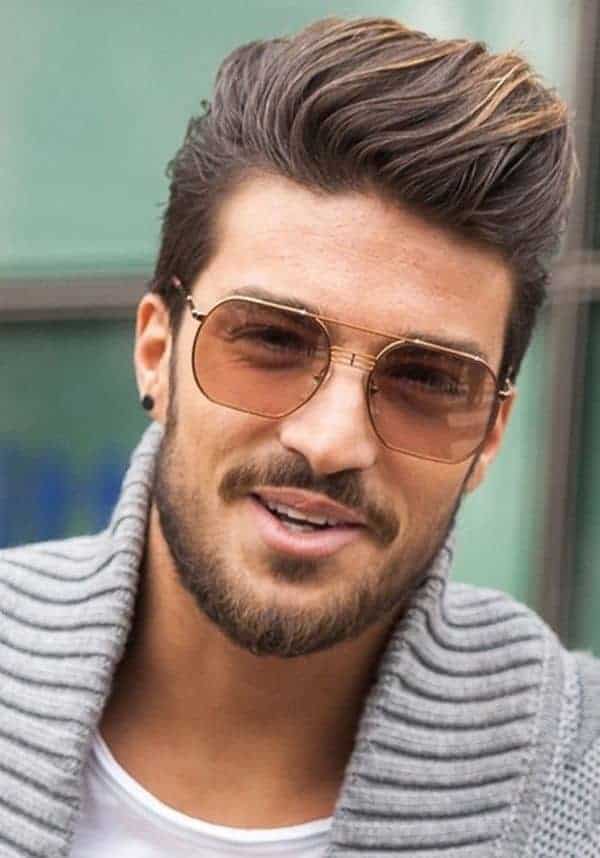 Image Source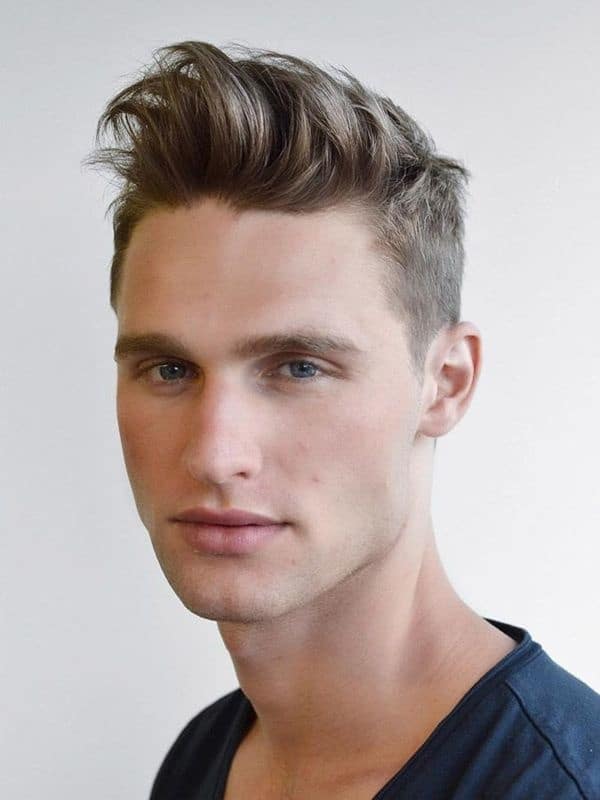 Image Source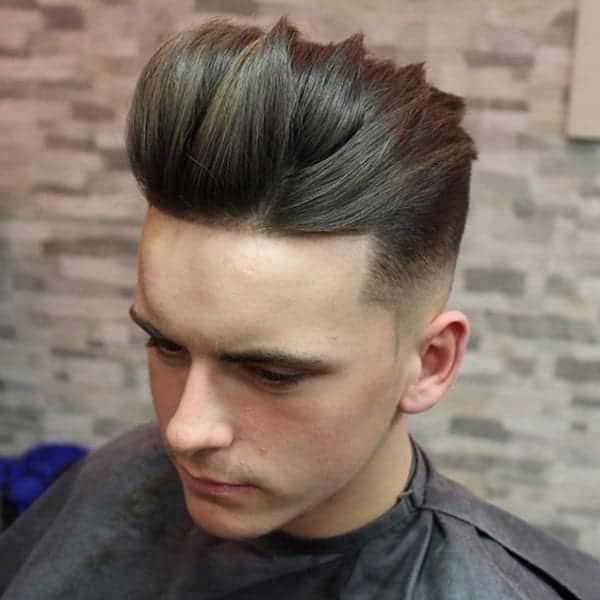 Image Source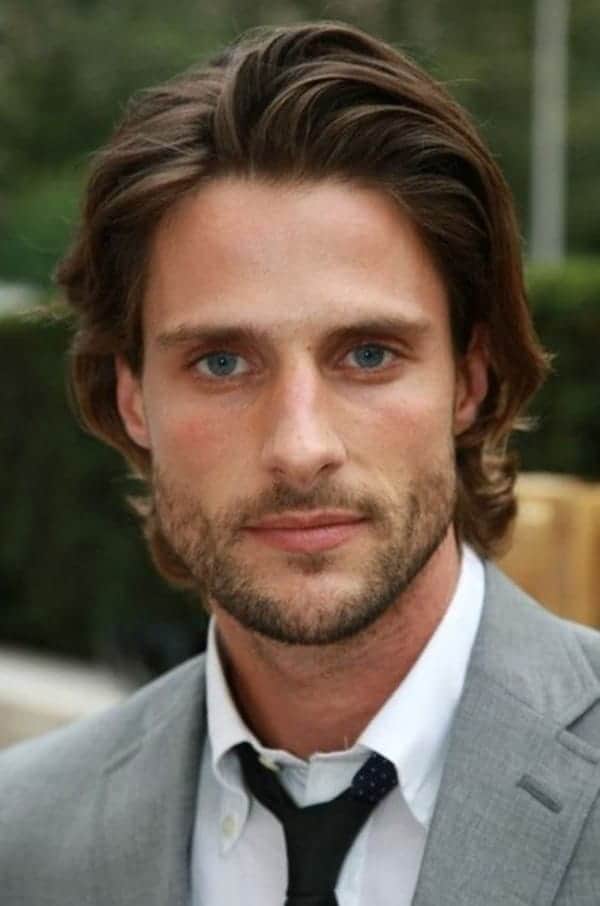 Image Source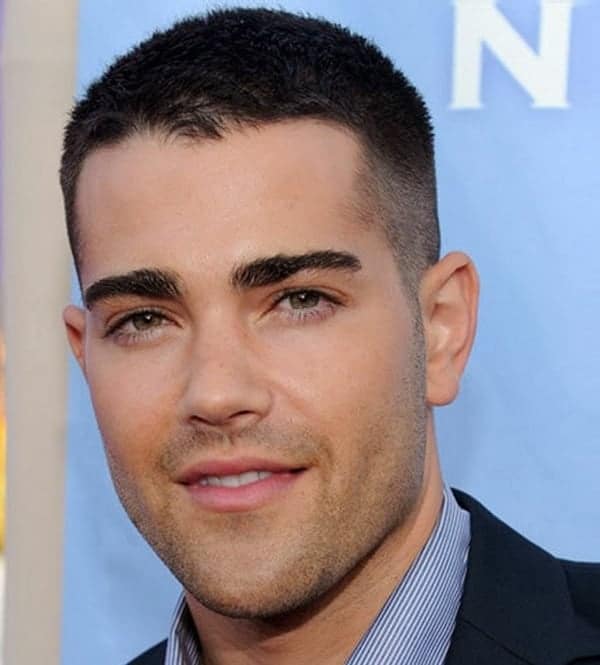 Image Source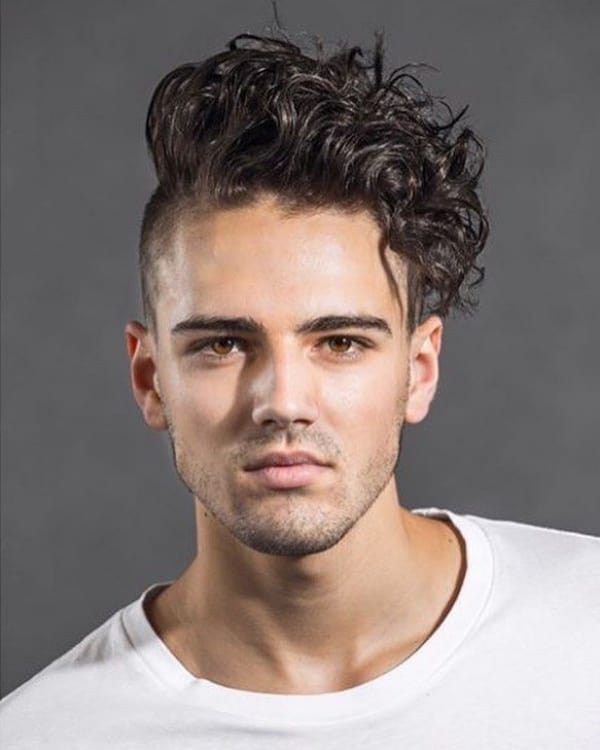 Image Source
Also Read:
Taking care of anything can change its phase, and can improve its quality as well. Just like a plant grows ideally when you take care of it, similarly, the hair reacts to it. However, as just water is never enough for the plant, only styling the hair will not help. No matter how much effort or money you spend on hairstyling, if you do not take care of your hair, nothing can work out.
So, before you jump to the conclusions, and end up spending a lump sum on your hair, try out some of the amazing hacks to take care of your hair. Now that we have guided you with the best hairstyles for men with thin hair and a big forehead, it is time to style your hair and make yourself look absolutely cool. Also, do not forget to let us know what you think about these hairstyles, and which one you favored the most!