The primary secret that will be a win-win for men's hairstyle is choosing the right style and cut that would ideally suit their hair type along with their face shape. One should be well aware that even fashionable hairstyles can turn out to be pretty awful if men wearing them fail to consider the specifics that make the style preferable. This is why it will turn out to be super helpful for men to check out haircuts before they try it out for real. However, many men think that their age will create a barrier while they are to choose hairstyles. This, however, is undoubtedly a myth because this article is stuffed with older men's hairstyles for thinning hair. This guide will focus on hairstyles for men with hair loss, receding hairline, and thinning crowns. So, if you want to discover solutions for your hair loss issues and know about the styling secrets, you have landed at the right place. Even if your hair has started to thin out, you will find the ideal hairstyles to wear your thin hair on top with grace.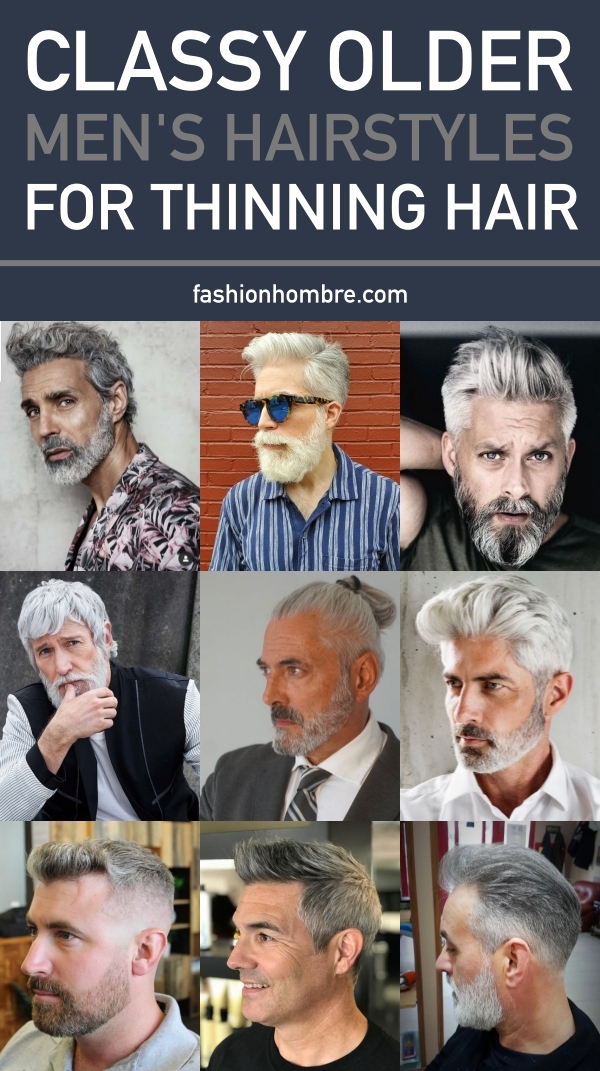 The Best Older Men's Hairstyles For Thinning Hair
1. Comb Over Hairstyle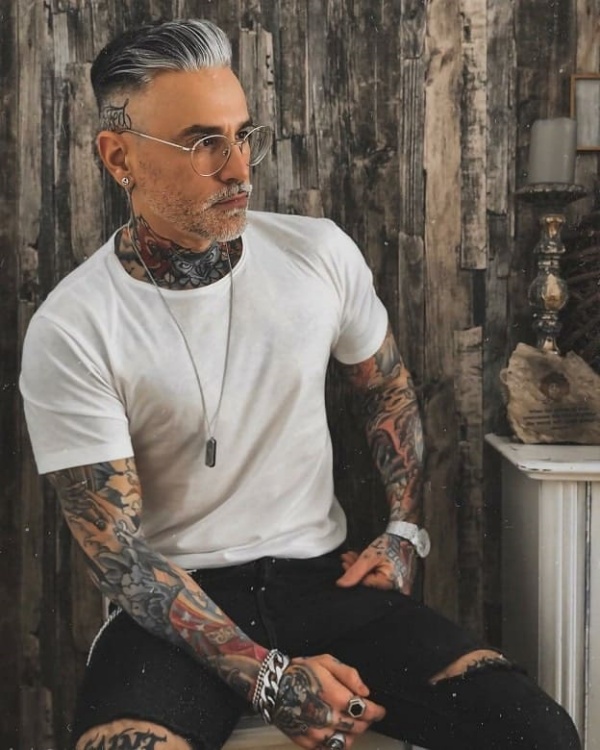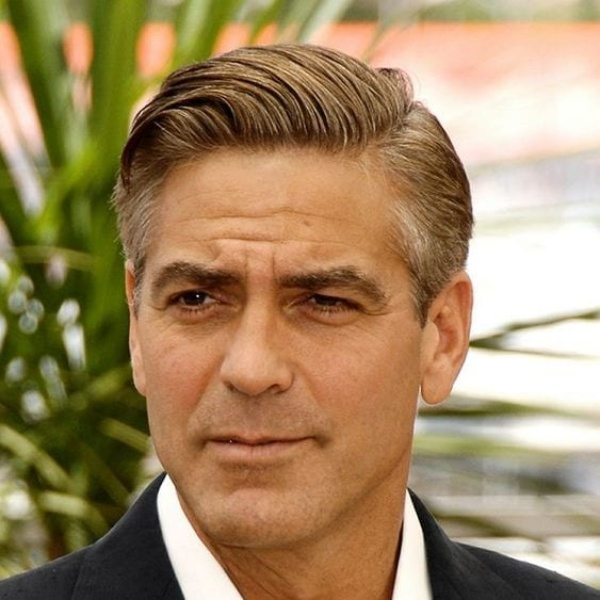 A comb-over is indeed a simplified option to try. However, it is no less stylish. This hairstyle is mainly preferred because of its tidy appearance. It is a neat version of a classic pompadour, and it will never look overdone. You can easily flaunt this hairstyle on almost every type of occasion. All you require to do is just sweep your thin hair in front to one side and then comb it with a small amount of pomade or hair wax in your preferred way. Try avoiding hair gels because such products tend to emphasize your hair loss.
2. Quiff With Low Fade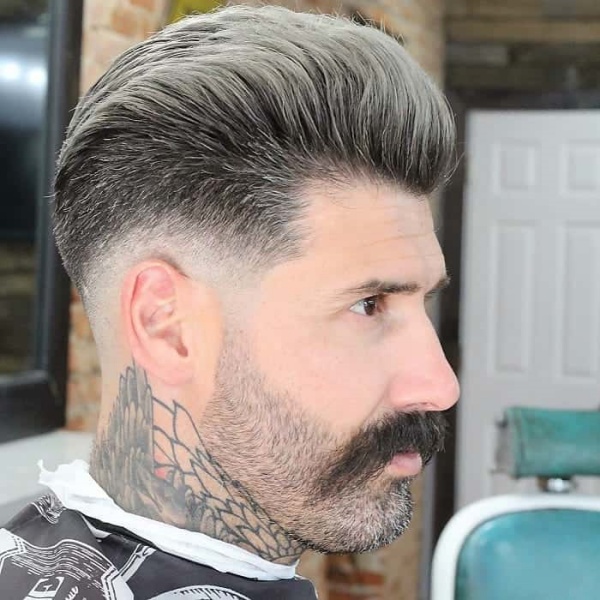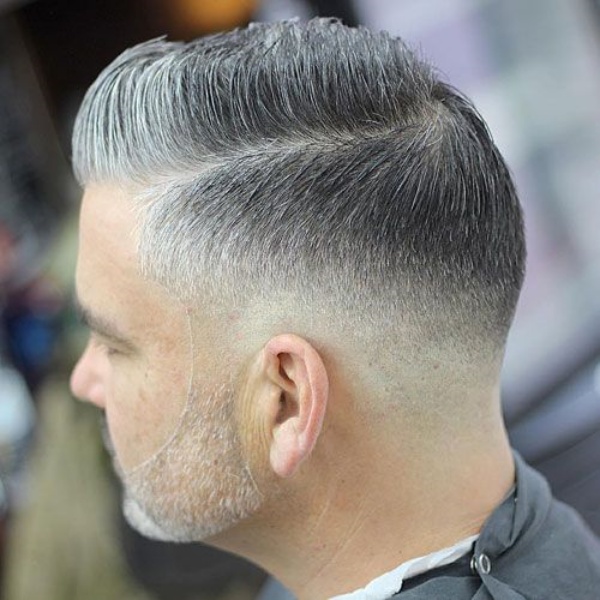 A fade is probably one of the most integral parts of trendy ongoing hairstyles. Any look with a fade looks much more elegant, clean, neat, and edgy. For men who have medium or short hair, a fade will undoubtedly be a good tool for a refreshing style. If you have receding hairlines, a messy textured quiff is bound to look good on you. However, this hairstyle would need a pretty good hair length because you need to have enough hair to flaunt the same. However, the texture effect that this style offers is rather eye-catching.
3. Buzz Cut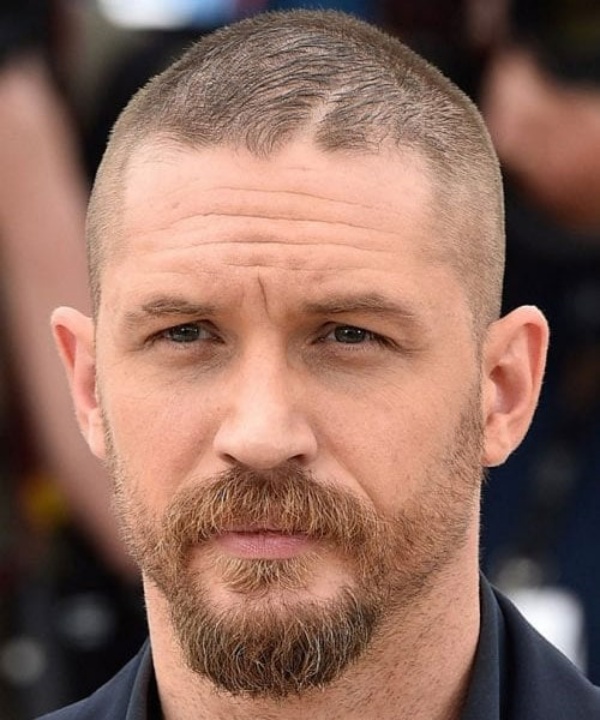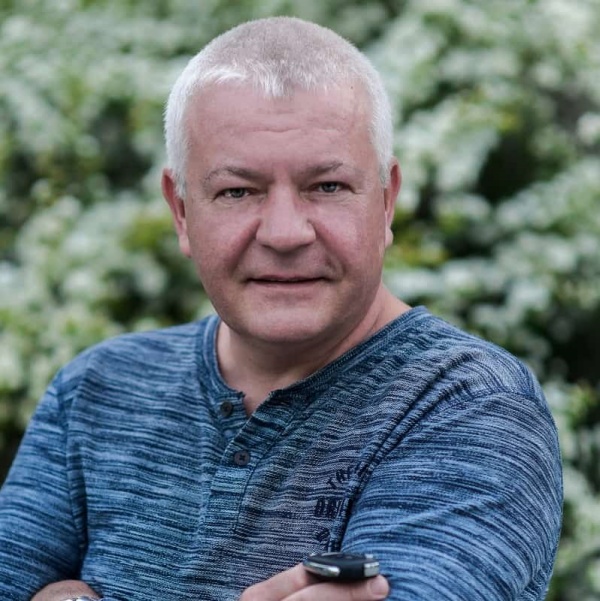 As we all know, the secret of thickness to medium length and long hair is its texture. Similarly, a short buzz cut creates the illusion of full thick hair. The buzz cut is generally shaved all over, and thus it works excellent with beards and a mustache. Also, if you are planning for an all-purpose look, that is, the one that allows you to look good both in casual and formal events, a buzz cut must work great for you.
4. Crew Cut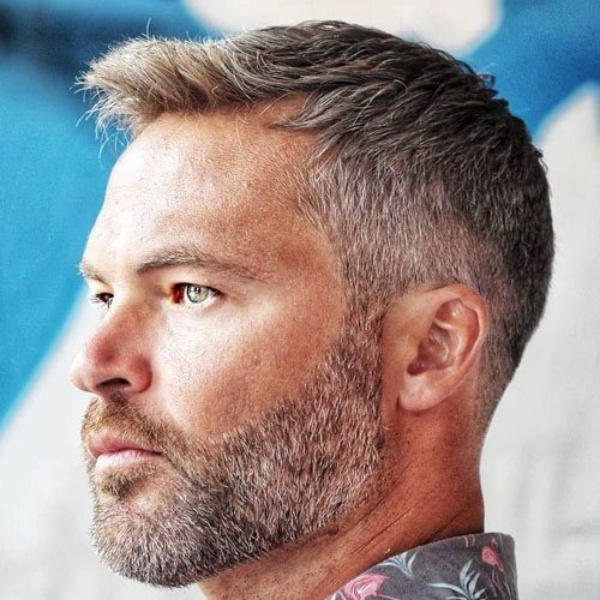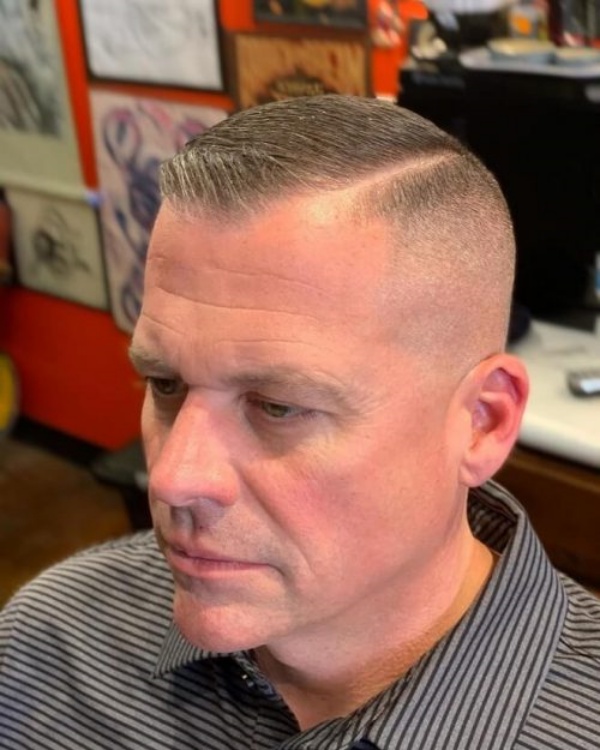 The crew cut is undoubtedly tapered and short older men's hairstyles for thinning hair. In this hairstyle, the top of the head is usually trimmed short, and the hair on the side and back is even shorter. The ideal part of this hairstyle is that it works pretty well with almost all face shapes. Guys often love the idea of a crew cut owing to its unique styling and defined versatility.
5. Side Part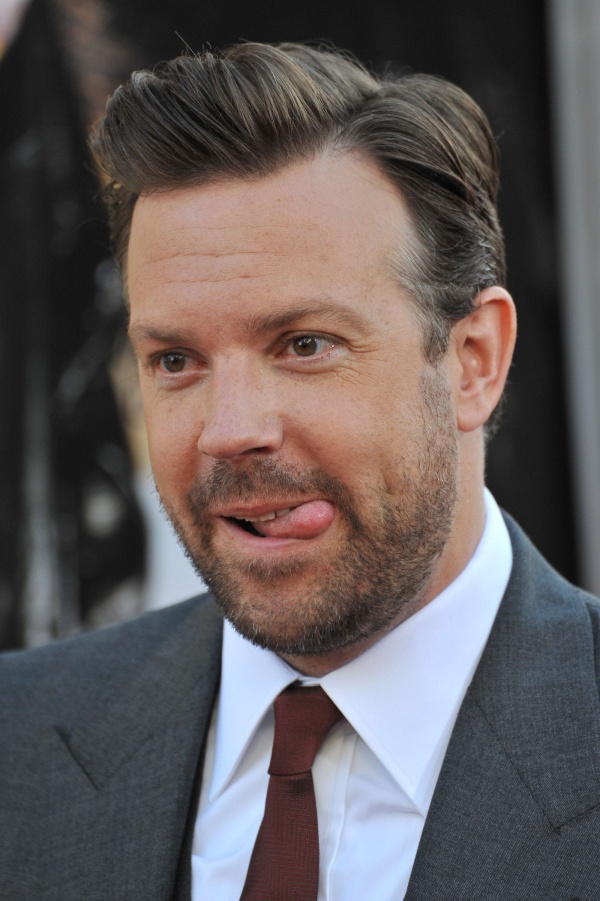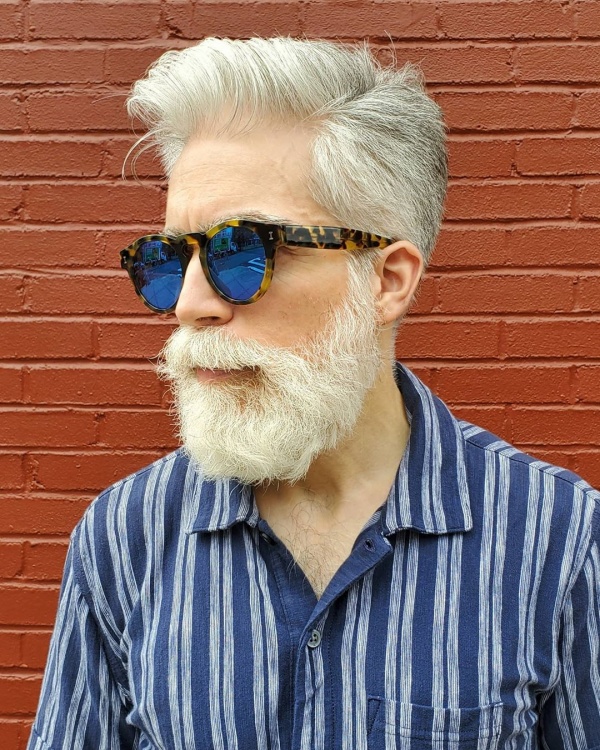 If you want your thinning hair to look great and denser, a sleek side part will prove to be the perfect bet for you. However, this hairstyle will do its job only when you avoid using excessive styling products. Otherwise, a styling paste or hair gel will basically weigh down your thin hair. This will not allow you to flaunt the desired fullness effect.
6. Curtain Hairstyle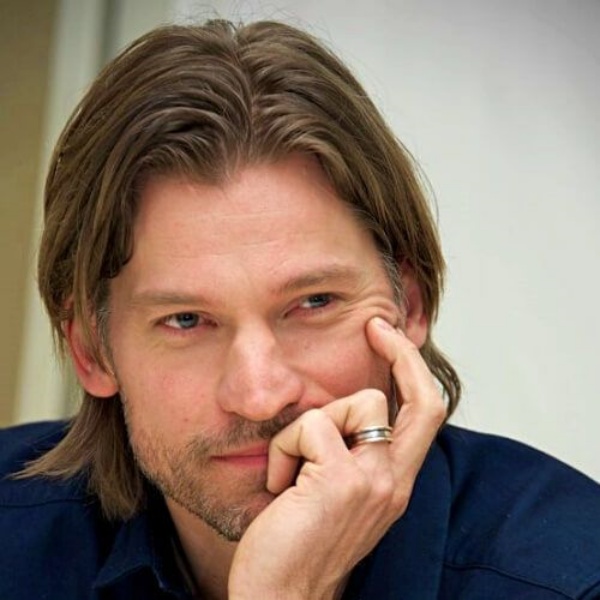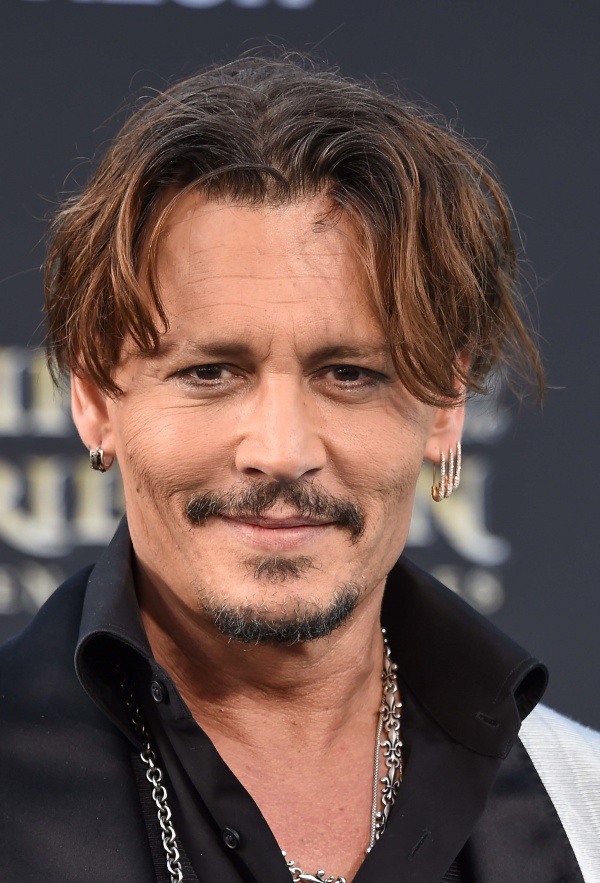 This hairstyle is characterized by a long fringe that is either parted on the side or in the middle, making it appear like curtains. This particular hairstyle is making several comebacks in the recent trends, which is why there are so many evolutions alongside a standard curtain hairstyle. It is a pretty versatile style that can be made to look better if combined with other trendy hairdos such as an undercut, taper, or even a taper fade. The short sides primarily highlight the long-parted hair on top. Thus, even if you are worried about your thinning hair, this hairstyle would work just fine for you.
7. Slicked Back Pompadour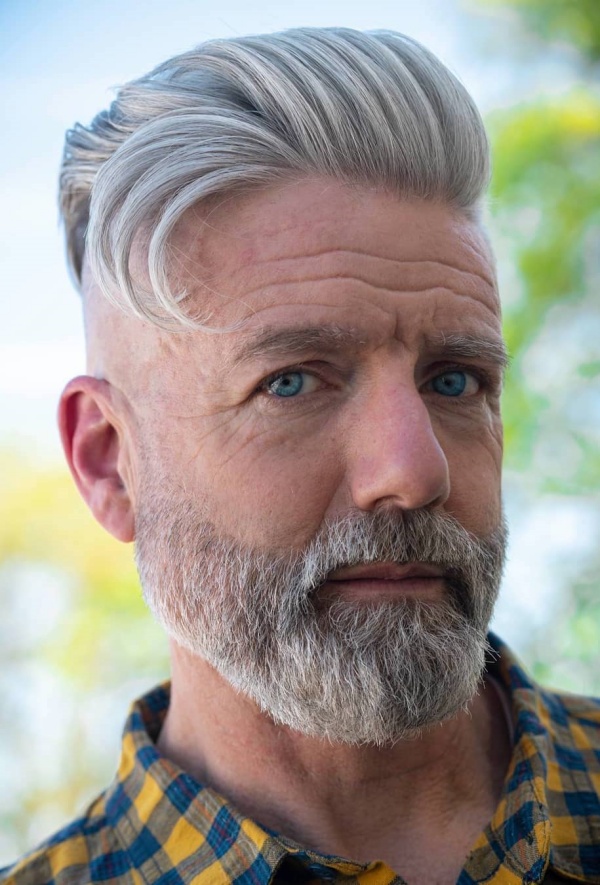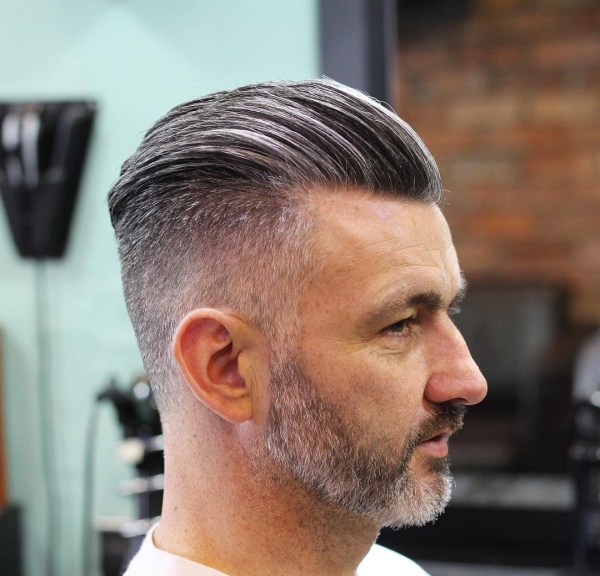 It is a pretty common thought that older men's hairstyles for thinning hair are generally dull. However, this complex style of slicked-back pompadour justifies that guys with hair do not need to miss out on trying sophisticated or trendy hairstyles just because of their hair loss. Keep in mind that you do not fake a head full of hair under your pompadour. It will look much better if you made it slightly down and slicked back to feel perfectly comfortable and confident.
8. Caesar Cut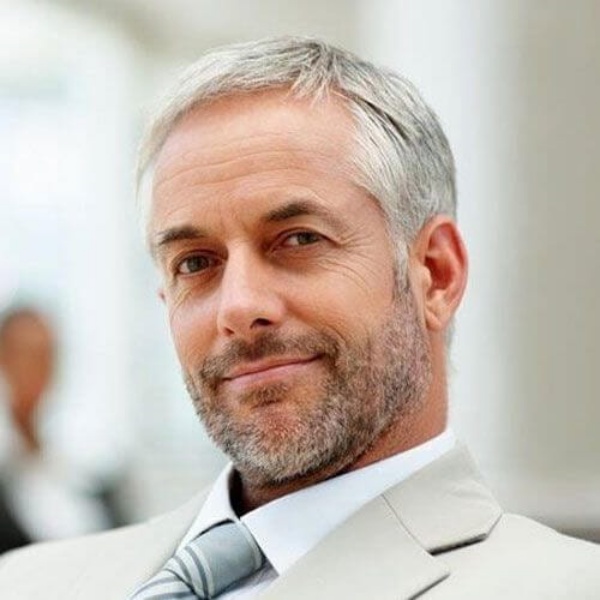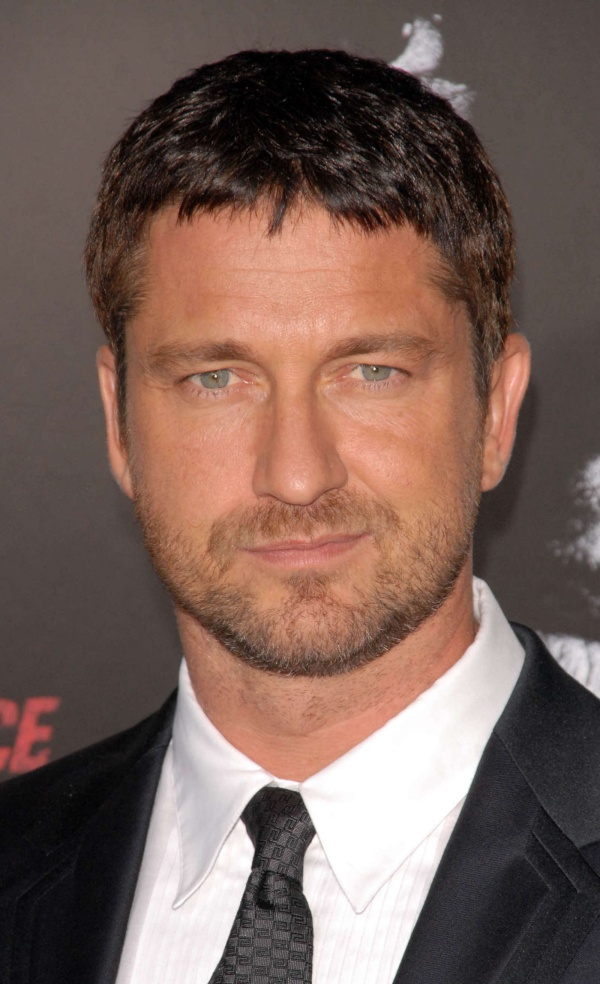 A Caesar cut, in general, flaunts a hairstyle with short and straight cut bangs. It is a low-profile hairstyle preferred by men with short hair who love fringes. This cut comes with such versatility, and therefore it can be flaunted by almost everyone. It hardly matters if you have straight, wavy, or even curly hair, you will definitely rock a Caesar cut. Since this hairstyle primarily flaunts short hair on the sides, back, and top, it will be ideal for men with hair loss issues.
9. Razor Shave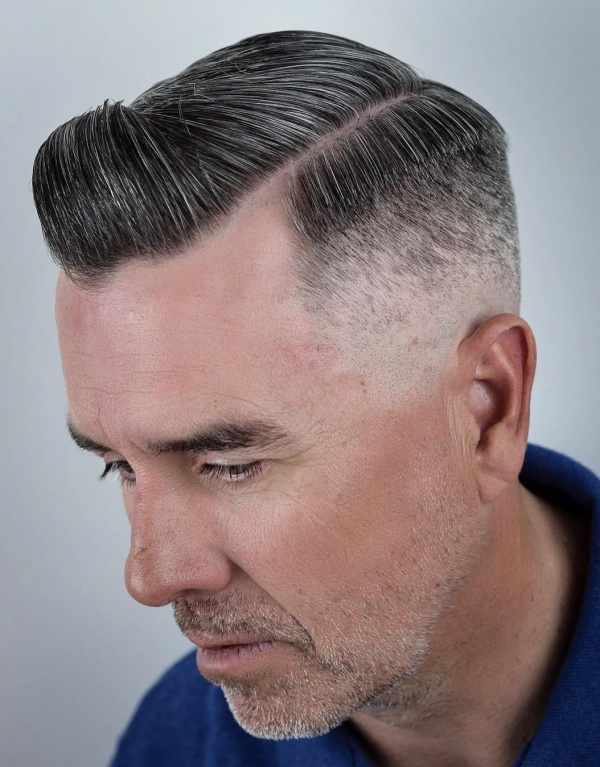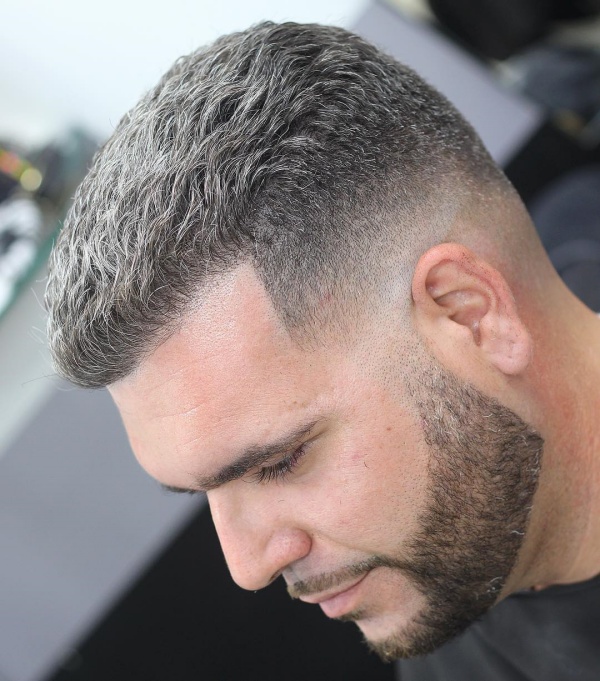 This hairstyle basically flaunts a look where the guy's hair is shaved on the front and back. This hairstyle has proved to be a stylish addition to any modern hairstyle because they offer a high-contrast and disconnected look. If you want to flaunt a razor shave, you probably would not need to worry about which hairstyle you want for the rest of the hair because this cut suits with all. You can easily combine this with a comb-over, pompadour, or even a slicked back! This is why this hairstyle is so popular amongst men with receding hairlines because they can style it up for almost every desired occasion.
10. Ivy League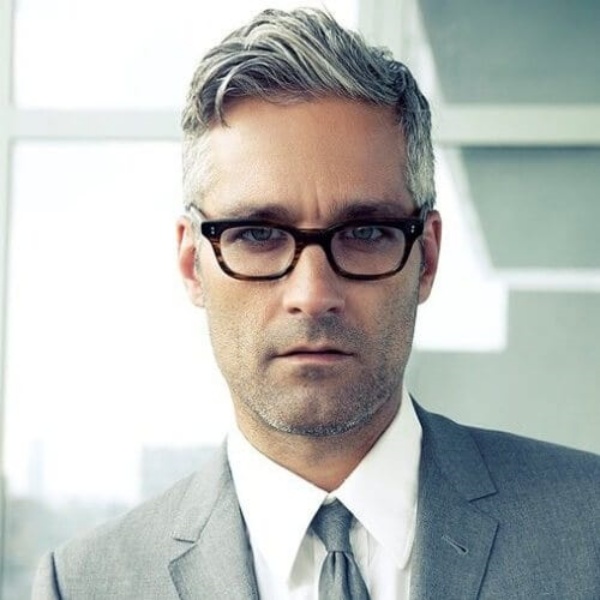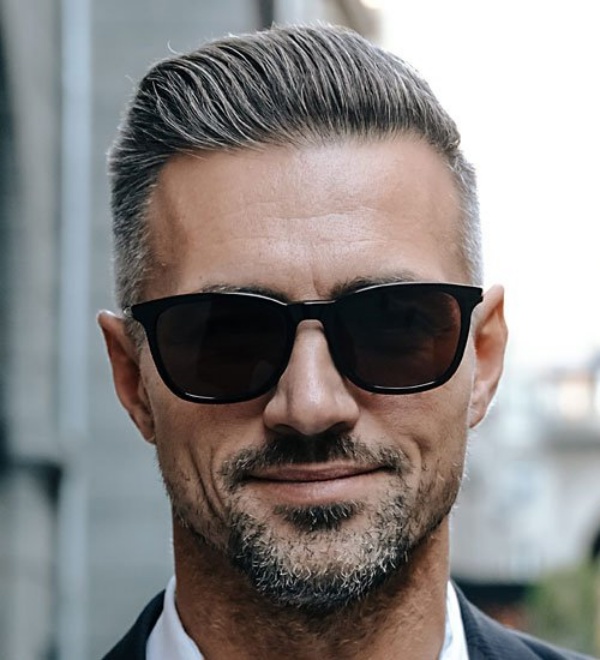 If you are seeking a business haircut for your thin hair, an excellent old Ivy league might indeed prove to be the best bet for you. On one side, it flaunts taper fade with a delicate hard part. While on the other side, the receding hairline naturally blends with the style because of being skillfully covered with side-swept hair on top.
11. Slicked Back Hair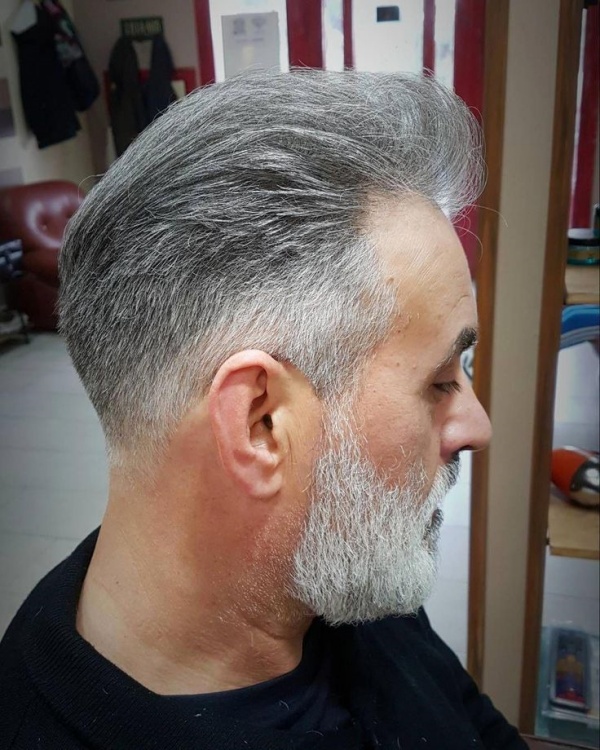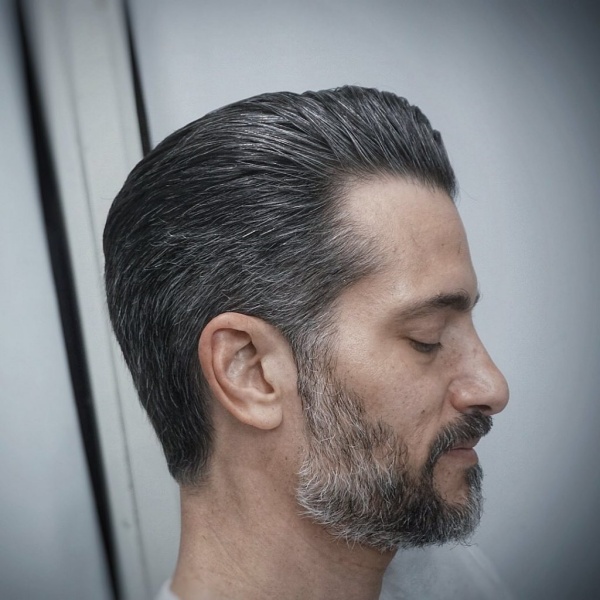 The slicked-back hair is ideal among older men's hairstyles for thinning hair to showcase your natural appearance. Being a fan of Brad Pitt or Peaky Blinders, you can show your love for them with this ideal hairstyle. Most hairstyles come and go, but this has always been in the trends because of its versatile technique among older men. Adding a beard look sweeps all the attention towards you. This is undoubtedly an ideal hairstyle for men with any facial shape.
12. Side Swept Hair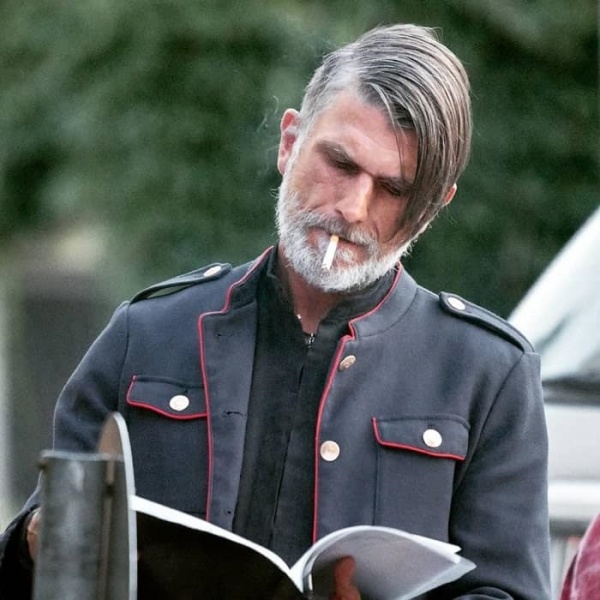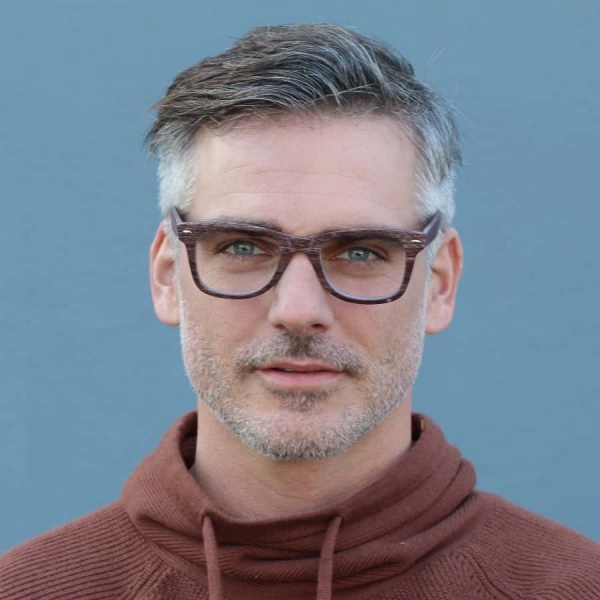 If you wish to have a hairstyle to tame your hair or hide certain imperfections, adopting this style is ideal. The side-swept hairstyle offers a decent and intelligent look among older men. In this hairstyle, you can find the top hairs being brushed to one side while the other side is kept regular. This hairstyle is undoubtedly one of the most commonly noticeable styles among older men. The classy way of its appearance makes it applicable in both formal and casual fashion.
13. Taper Fade Hairstyle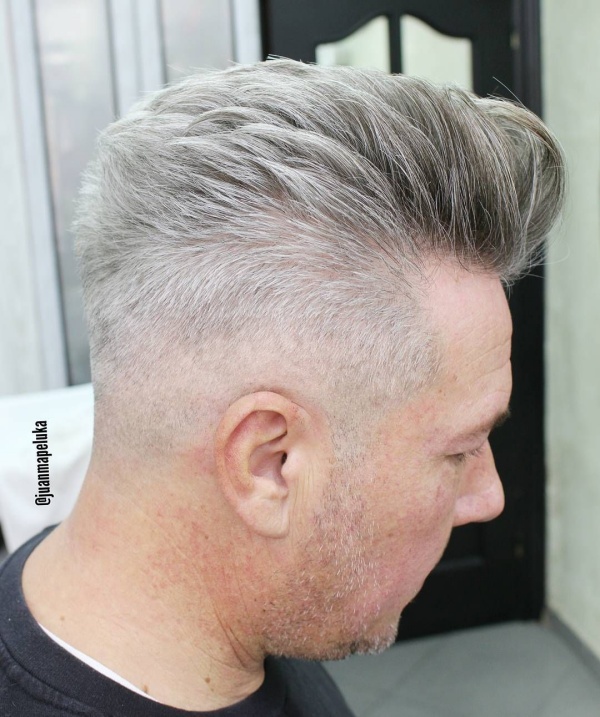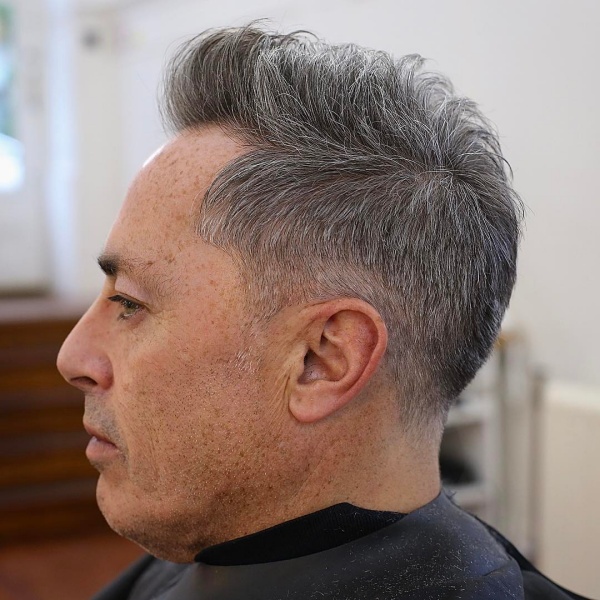 The tapper hairstyle is an eye-catching hairstyle on older men over 50 with its timeless, classy style. This hairstyle is the most common hairstyle you will get to see on old men with dense hair growth. The best thing is that there is a disconnected appearance in this hairstyle in which the side and back are tapered while the top hair is kept long. You can apply this style as both casual and formal to maintain a balanced appearance and keep a beard. With this hairstyle, old men look tidier, fresh, and brilliant on any occasion or event.
14. Undercut With Longer Top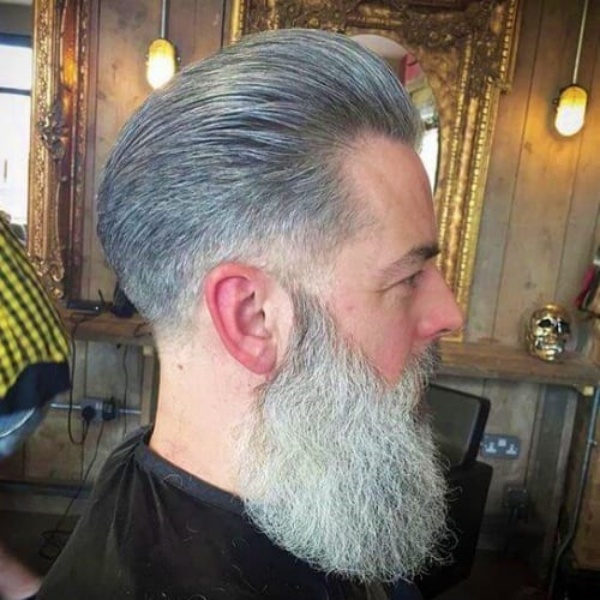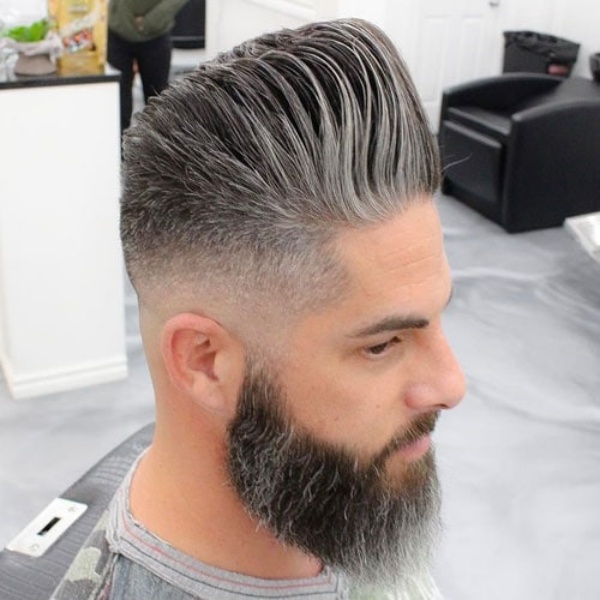 The undercut with a longer top hairstyle is not a new one. Old men have been trying this hairstyle since long back. This hairstyle got an entirely fashionable shape in the last few years and steadily grew among senior men. If you wish to have a predominant hairstyle, this is one of the best. The hairstyle of the top is kept long, contrasting with the side hairs. The side and back hairs are in the same shape; either they are entirely shaved or given a deceptive appearance.
15. Short Textured Hair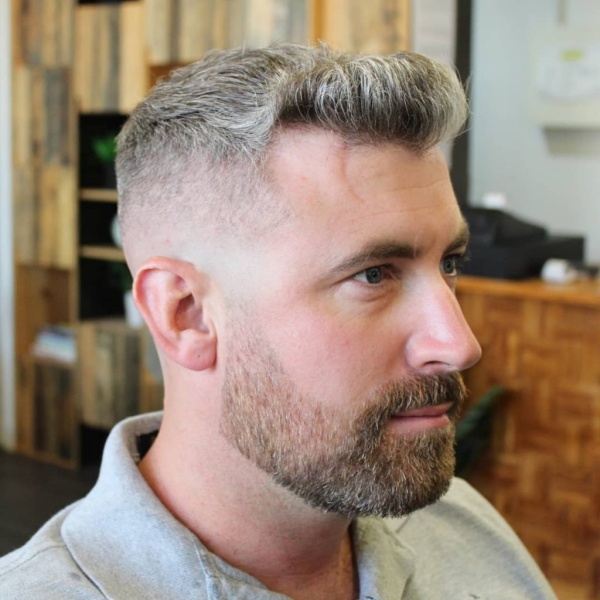 If you wish to have short hairstyles, short textured hair is the best older men's hairstyle for thinning hair. The hairstyle is mainly preferred as it can be easily maintained and gives a simple appearance. Old men who love to style themselves fashionably can definitely choose this style to flaunt their creativity. This hairstyle is ideal for both formal as well as casual appearances. Men with both curly and wavy hair can shape themselves with this well-shaped hairstyle.
16. Small Fringe Haircut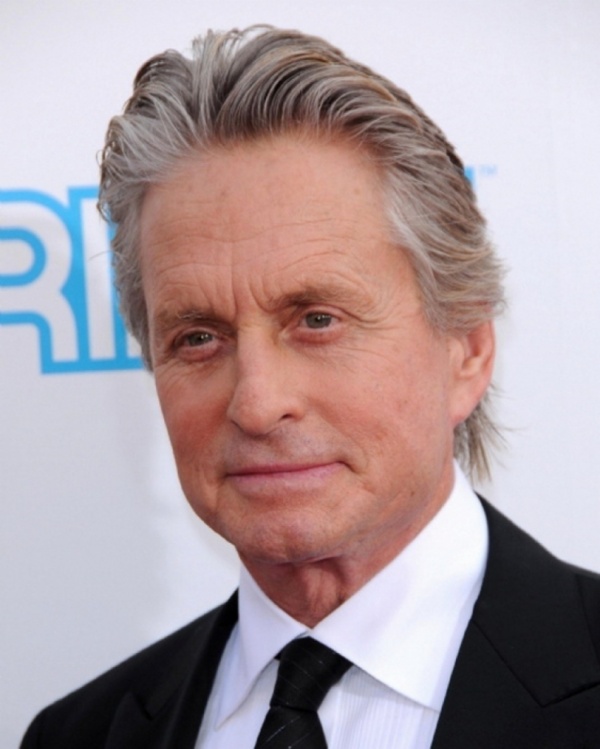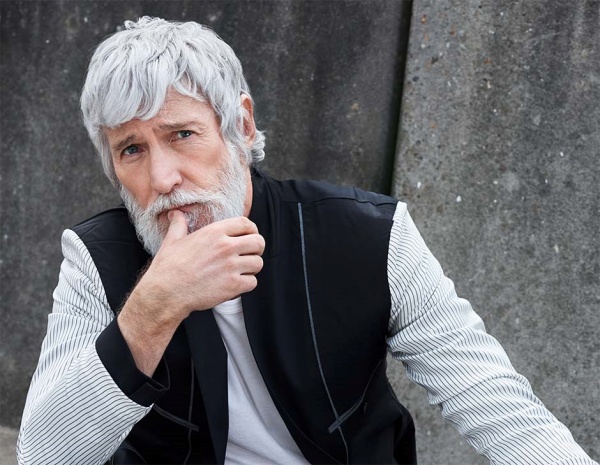 One of the most popular hairstyles among old men is a small fringe haircut. For senior men with bangs, a modern and trendy small fringe haircut is a perfect choice. This hairstyle works perfectly on men with curly, wavy, long, or short hair, allowing old men to style different looks. You can start with a faded undercut or experiment with the angular, messy, or textured fringe on the top. Old men have a limitless styling option with the various designs of cool small fringe haircuts.
17. Short Spiky Haircut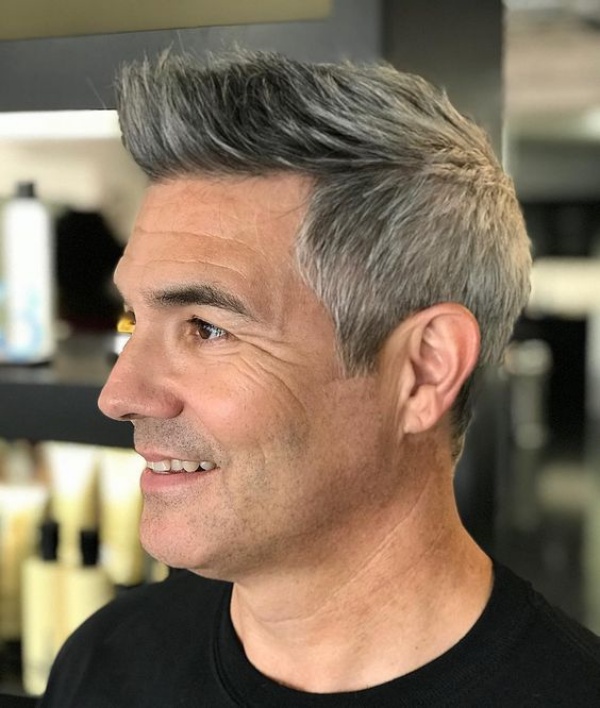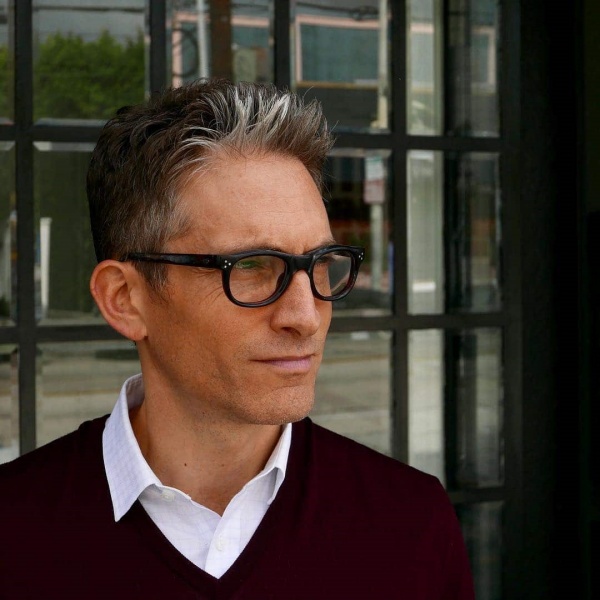 The short spiky haircut is mainly adapted from military hairstyles. Fortunately, this has given rise to different designs of spiky hairstyles. This hairstyle turns out to be a professional one among old men who hold an honorable position in the office. The haircut is perfect for men who wish to spend less time with their hair and shape it with their fingers. Most men love to keep a clean-shaven face with this hairstyle.
18. Brush Back Hair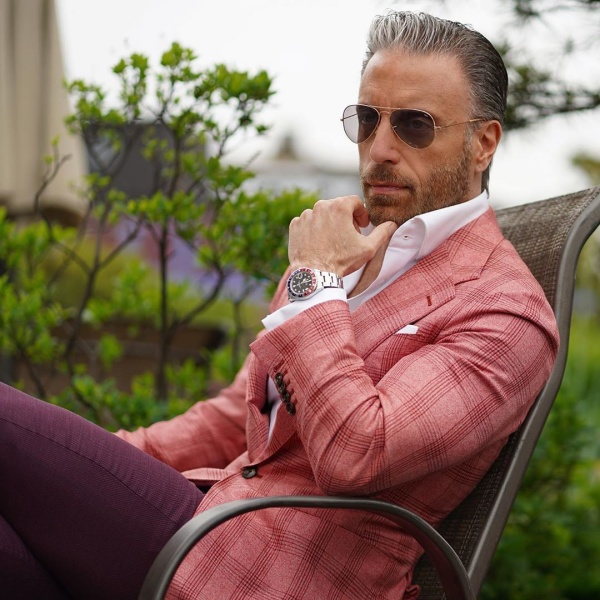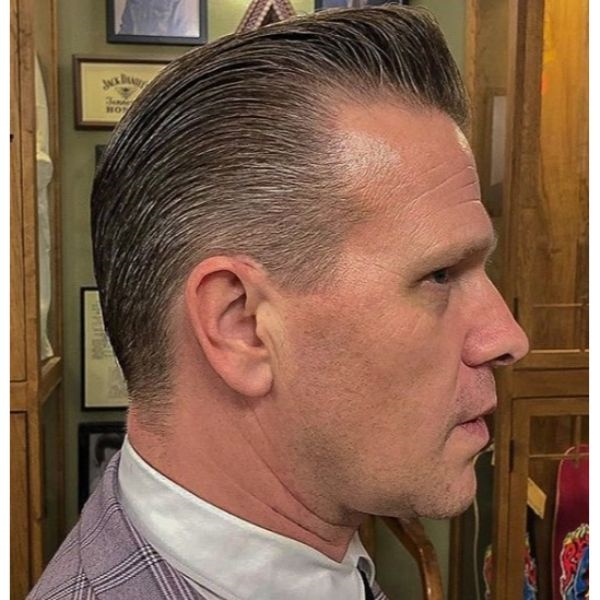 If you search for sexy older men's hairstyles for thinning hair, then with brushed back hair, you can appear more relaxed. This hairstyle is nicely textured, and the brushed back hair and short sides are perfect for old men who wish to be the center of attraction. The brushed back hair is mainly kept formally in any office meeting, but you can also flaunt this style on any occasion or event. The brushed back hair can be of different shapes and sizes. Adding a beard with style makes it look more straightforward.
19. Salt And Pepper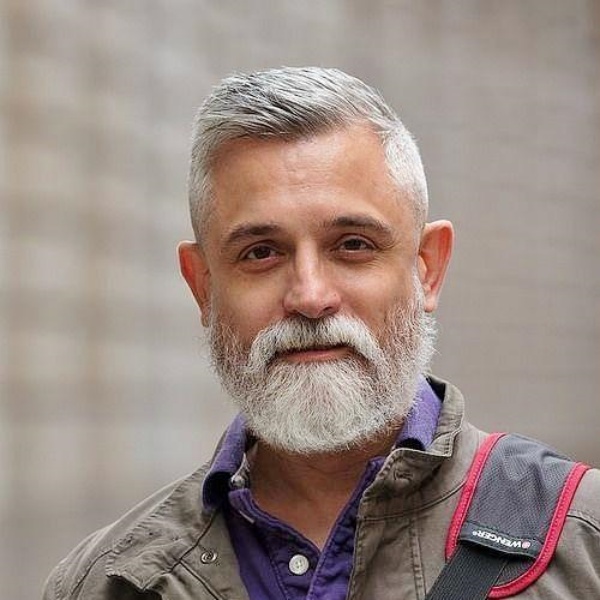 Old men nowadays find themselves at an advantage when it comes to styling themselves with the salt and pepper hairstyle. Earlier, this hairstyle used to be a sign of aging, also commonly known as " prematurely grey." But in recent days, this hairstyle has become an old men's trend as with certain status; this hairstyle embraces the silvery locks with appealing characteristics. At times, there is a desire to hide the natural aging process till possible, but this sort of hair color embraces that and celebrates the real, natural you.
20. High And Tight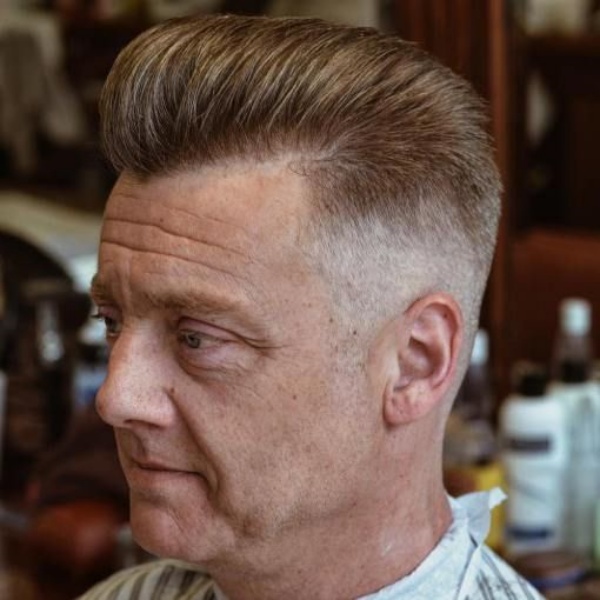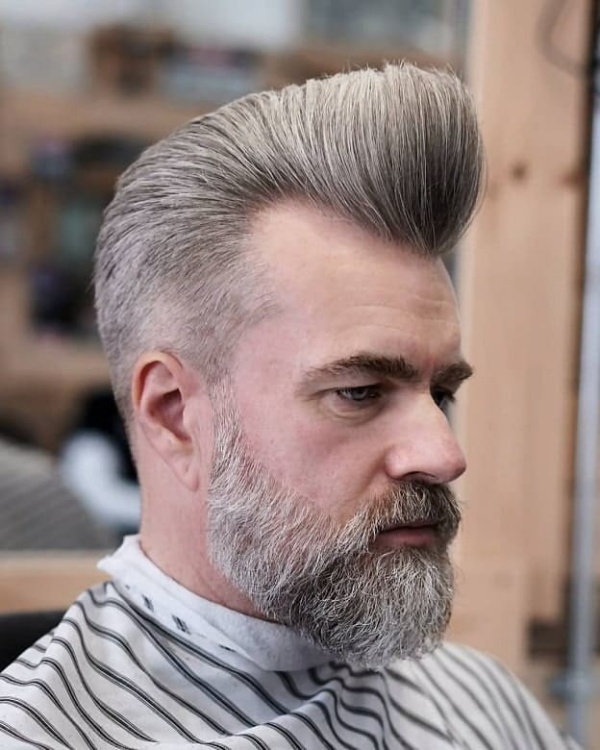 If you are looking for a masculine hairstyle for old men, you can give an appealing shape with high and tight hairstyles. This hairstyle is inspired chiefly by the military in which the sides are faded entirely or partially, the back is kept more extended, and the top is kept short, giving a neat and clean appearance. The ideal thing about this hairstyle is that it comes with many different variations that have their class. This hairstyle provides a sharp look that blends with your style.
21. Short Hair With Skin Fade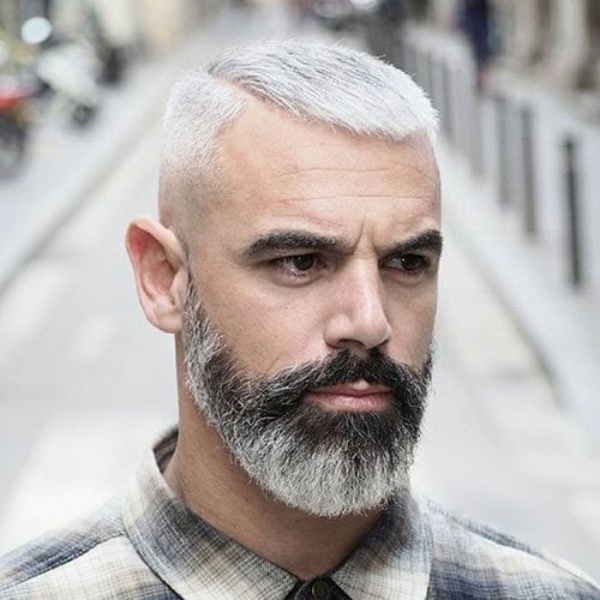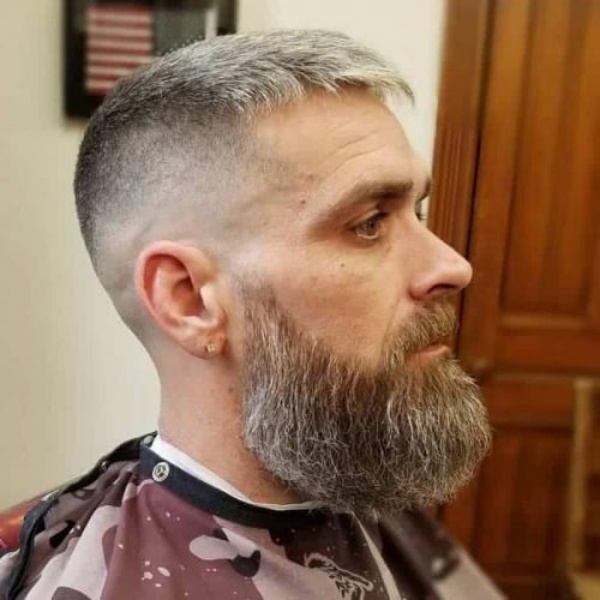 Among different older men's hairstyles for thinning hair, short hair with skin fade is more popular. With this hairstyle, you can make your morning routine easy and quick, as this hairstyle needs less time to be spent with. This hairstyle features short top hair, while the side and back hairs are faded using a trimmer and razor. Most old men prefer keeping a beard with this style to make the hairstyle more prominent and appealing. This is the best low-maintenance hairstyle that you can have from the gallery.
Related: Stylish Haircuts For Fat Guys
22. Long Hair For Thinning Hair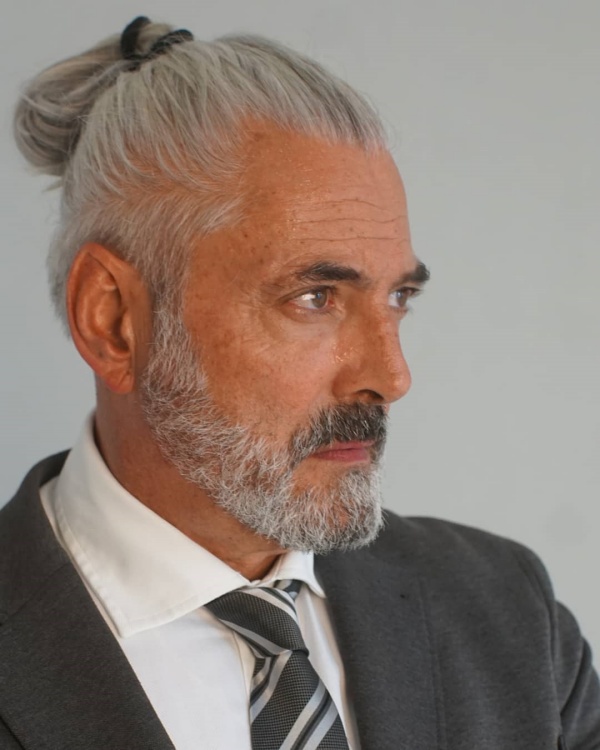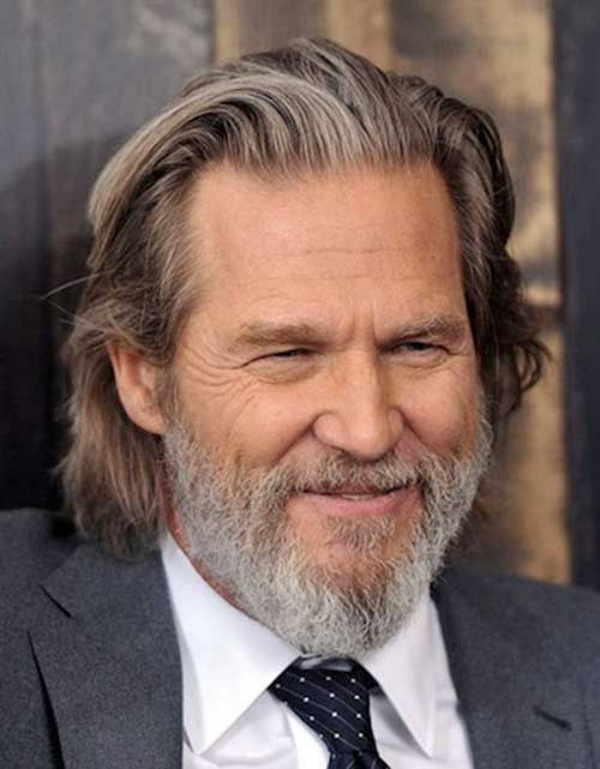 Old men with thinning hair can not only keep short hairstyles but can shape their hair, keeping them long. There are a plethora of long hairstyles for men that range in various patterns and styles. Men with long hair appear way cooler. As the hair is thinning, men need to maintain their hair well and groom them regularly. If you have curly hair or are wavy, it doesn't matter as long hairstyles fit in any hair shape. Men can keep their beards or remain clean shaved as both suit the long hair differently.
23. Short Mohawk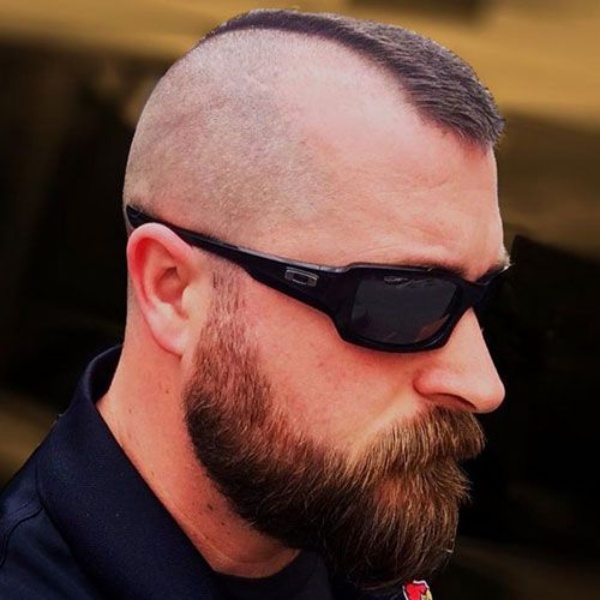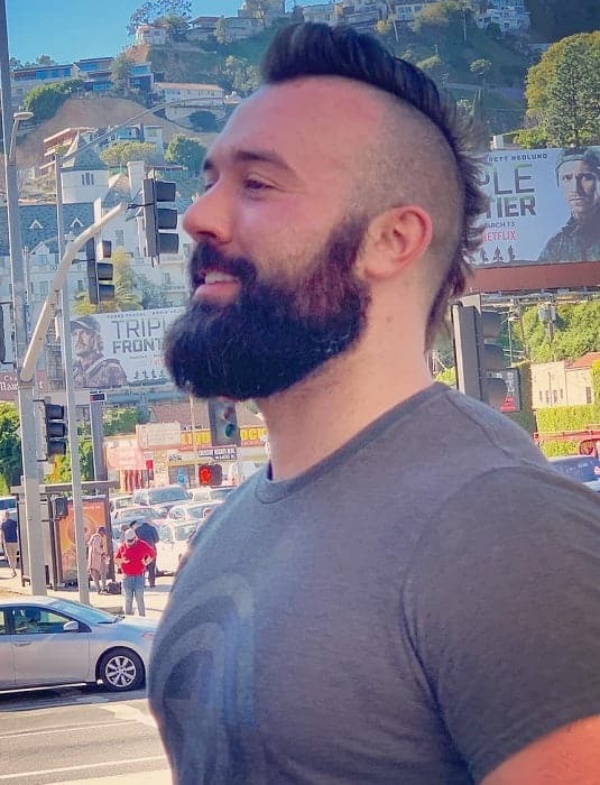 If you wish to have an edgy hairstyle, then a short mohawk is the perfect way of creating an excellent style. The short mohawk hairstyle is the best if your job is about heading a studio rather than an office. This hairstyle gives a bold and unique style for men who prefer to appear like punk and rockers. With this hairstyle, men can create something different for themselves among other masses. You can observe this hairstyle in older men riding American Choppers. Old men with short mohawks primarily maintain a bearded style to provide a contrast with the hairstyle.
24. The French Crop Hair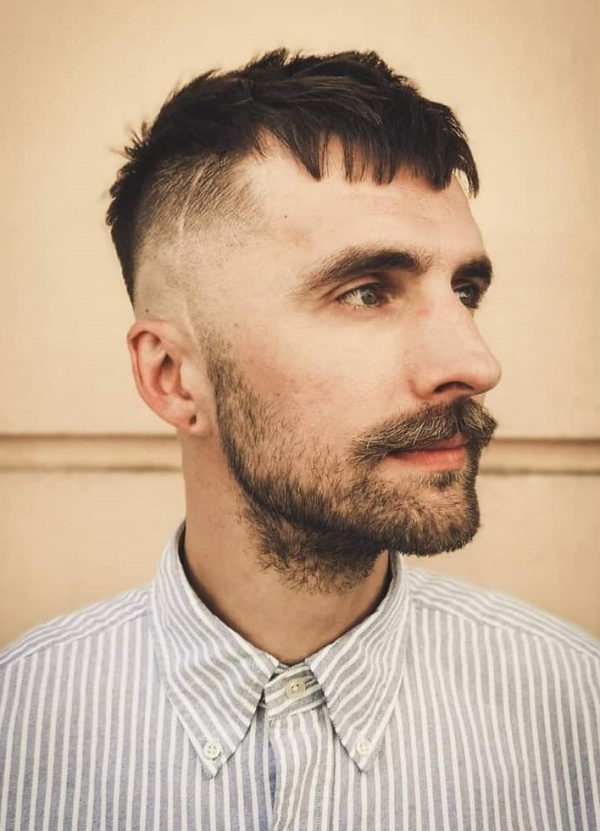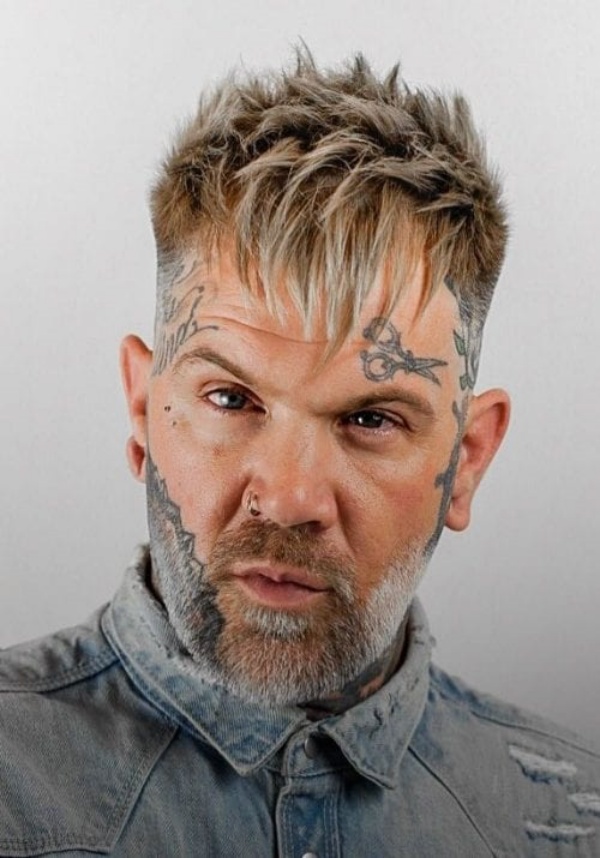 One of the ultimate older men's hairstyles for thinning hair is the French Crop hair. Old men who wish to have a hairstyle that makes them look dapper can definitely go for this style. With a neat and short, low-maintenance hairstyle, men can spend less time styling their hair. Old men with receding hairlines can shape themselves with universally flattering cool hairstyles. This hairstyle has a lot of variations ranging from the undercut to curls and fades, which makes old men look appreciative.
25. Short Messy Hair With Faded Sides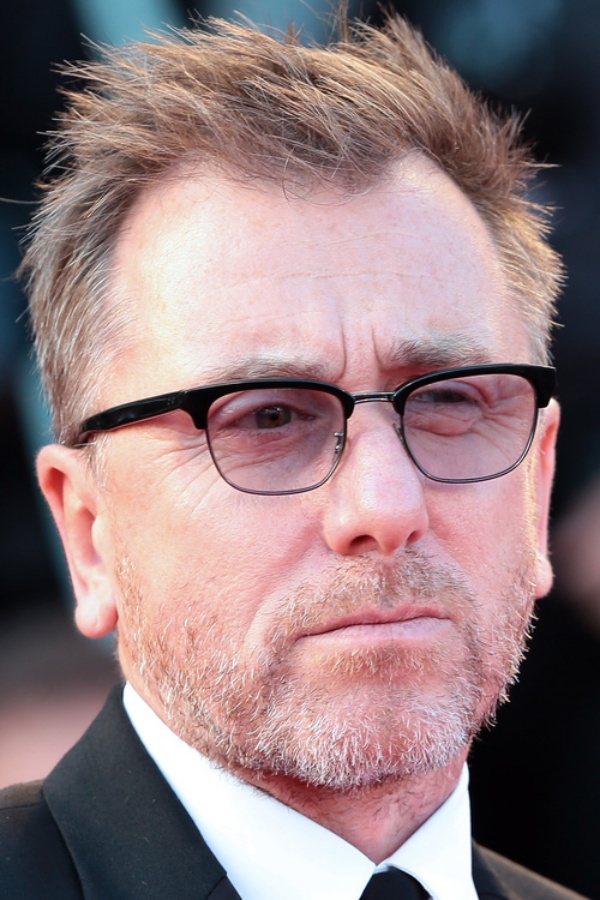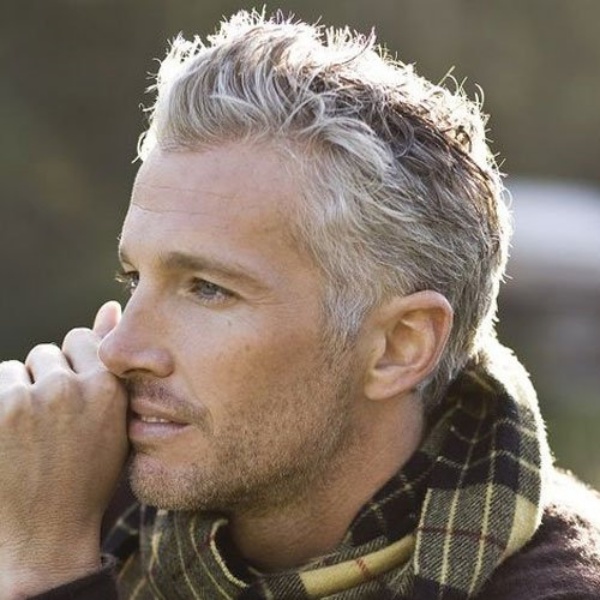 If you are older, you wish to have a hairstyle that makes you look younger; then you need to style yourself with short messy hair with a faded look if you have a head full of hair. Short messy hair is one of the classy and straightforward options when it comes to hairstyling. The faded sides make your face look more prominent and way more handsome. If you wish to increase the level of hotness, then having a beard is the best fashionable idea.
26. Gray Gradient Hairstyle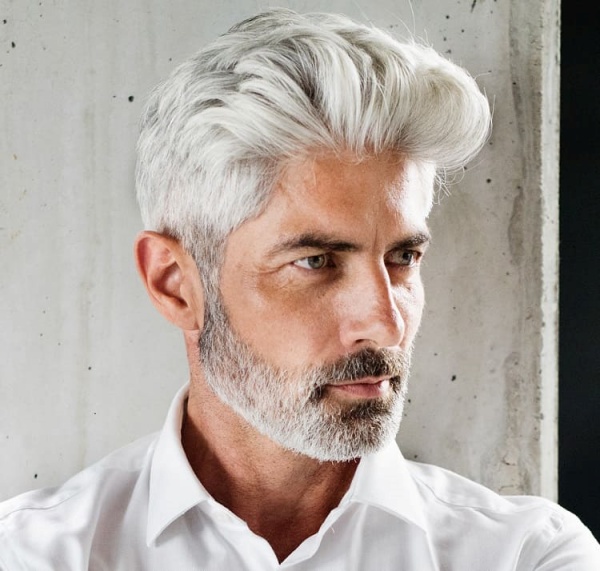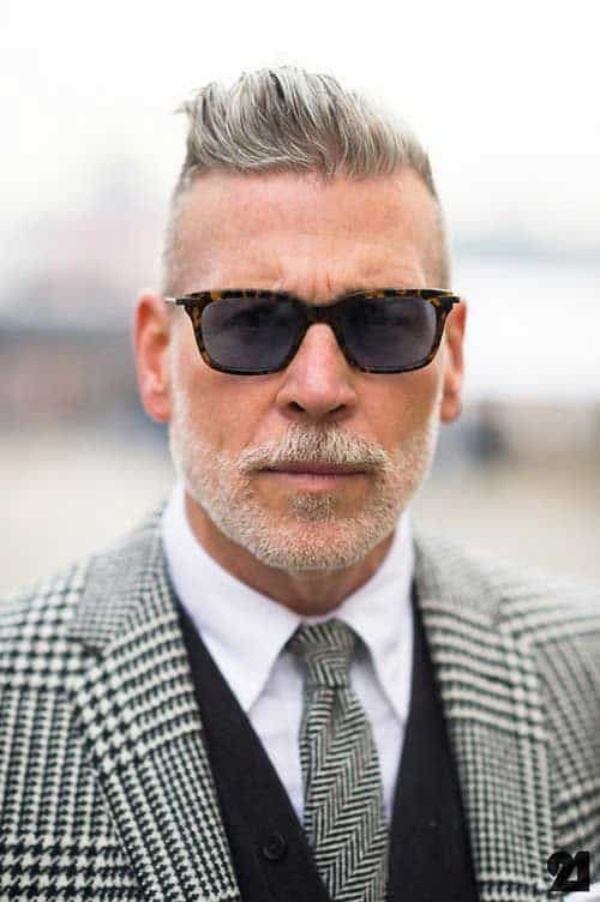 Gray gradient hairstyle is one of the most trending styles created by old men. This style is not only relaxed but gives a fashionable appearance. The gray gradient style can be paired with a well-made swept back hairstyle with short sides that can be smoothly connected with the beard. This, in turn, creates a natural appeal to the hairstyle. The hairstyle can be kept from short to long length depending on the desire of men. If you wish to have a hairstyle with low maintenance, then this is ideal.
27. Hairstyle For Receding Hairline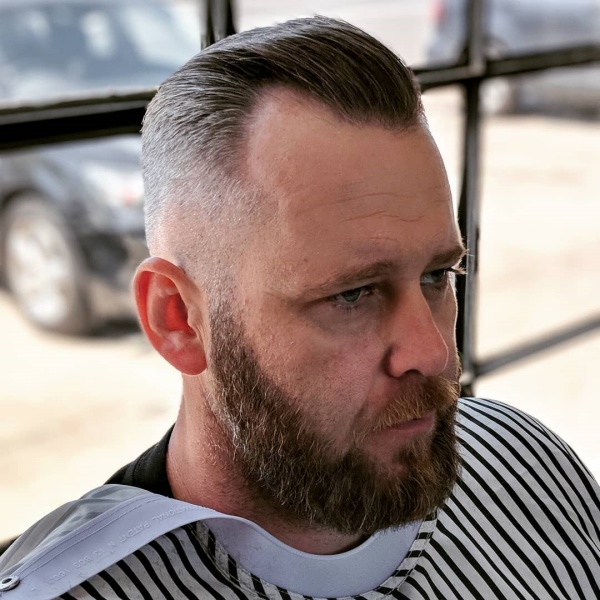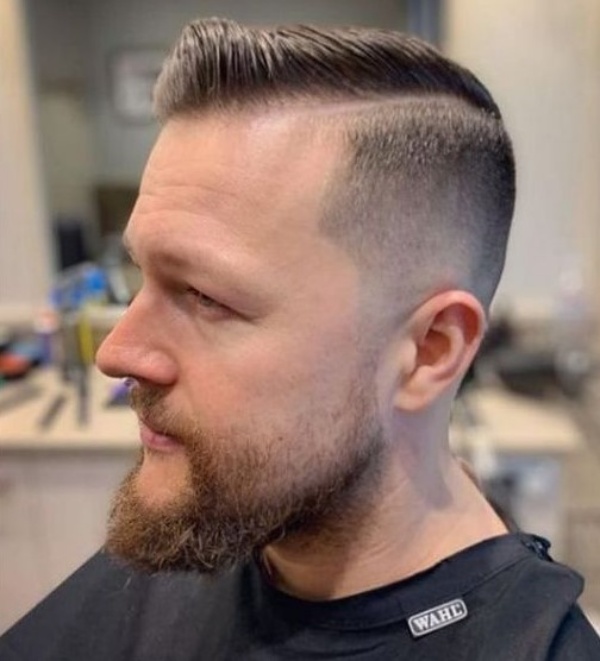 There are different older men's hairstyles for thinning hair, which helps men change their look with a receding hairline. If you are going bald, there is nothing to worry about; you need to admit it to yourself to overcome it. Although there are a plethora of hairstyles for receding hairline, with every haircut, you can give yourself both a sympathetic look for your thinning hair as well as take care of it quickly. Adding a beard with the receding hairstyle is the best way to appear charismatic and sexy.
28. Thin Hair With Glasses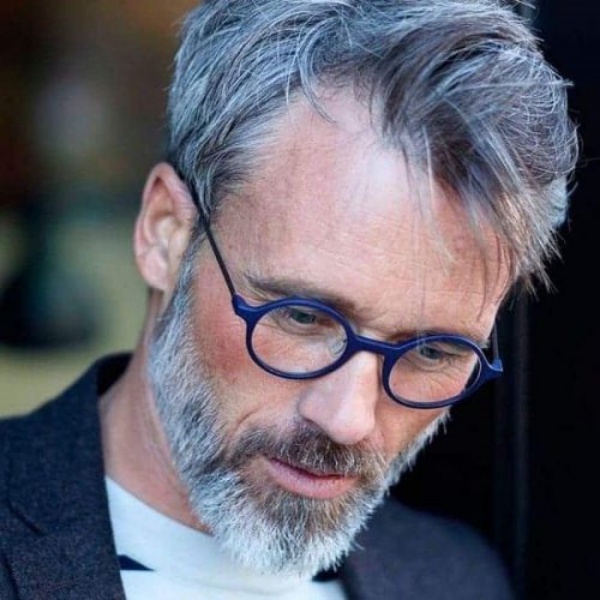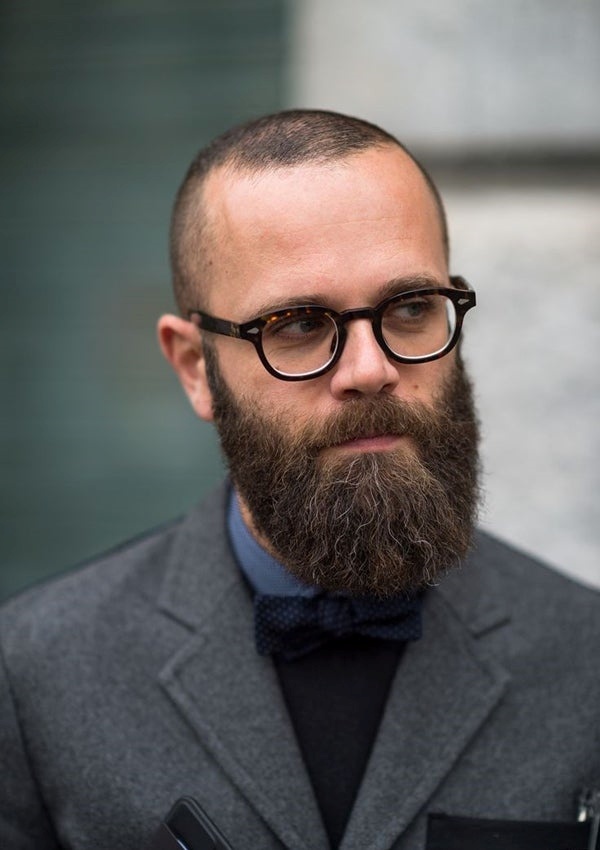 Are you looking for a hairstyle that changes makes you look much younger? Well, with Thin hair and glasses hairstyle, you can give yourself a ramp-up look. The glasses you put on can be jazzy, or you can keep them simple using elegant frames. There is no denying that whichever style one chooses, there is something beautiful about men with thin hair and glasses on. This look is a perfect combination that draws everyone's attention in any social gathering and praises the sense of style.
29. Faux Hawk For Older Men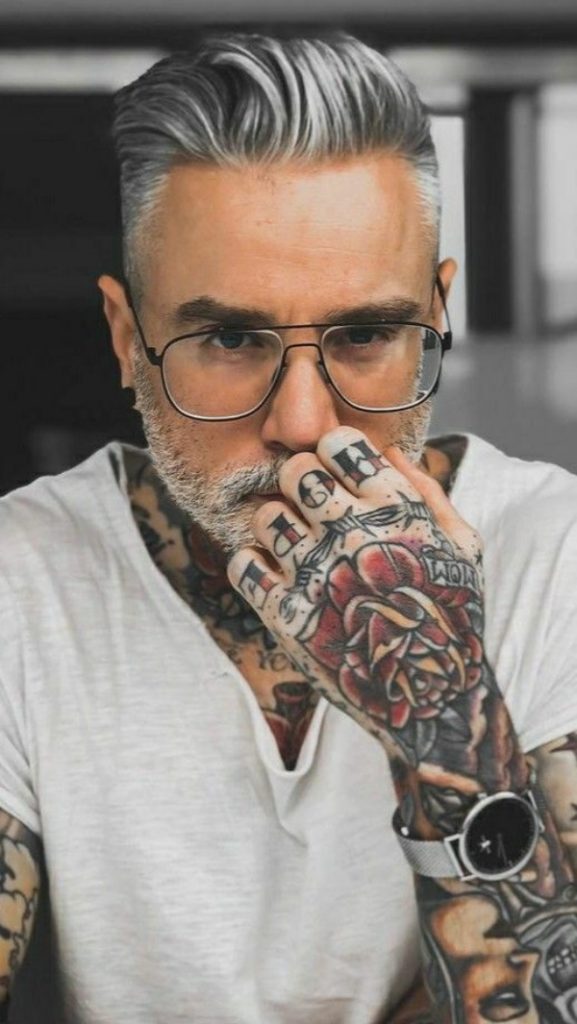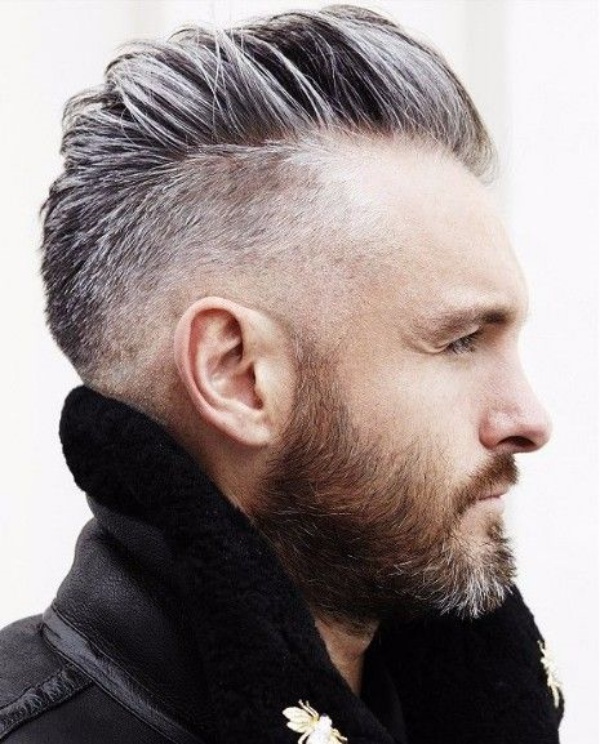 A faux hawk makes an excellent hairstyle choice for older men, which is less intense than traditional mohawk yet gives a stylish appearance. This is why faux hawks are also known as " fake mohawks." This hairstyle draws attention as it is eye-catching without appearing on the top. With the various faux hawk hairstyles, you might end up being confused while choosing the perfect new hairstyle. This style has a unique combination that allows you to stay cheesy during the weekend while keeping things professional throughout the week.
30. Bun For Older Men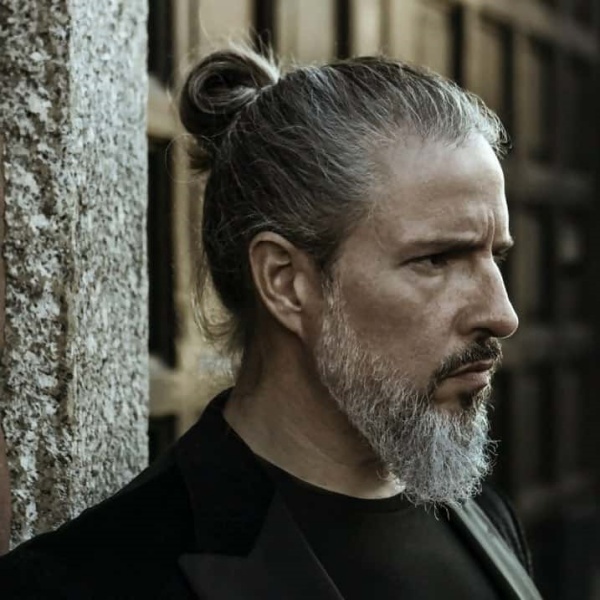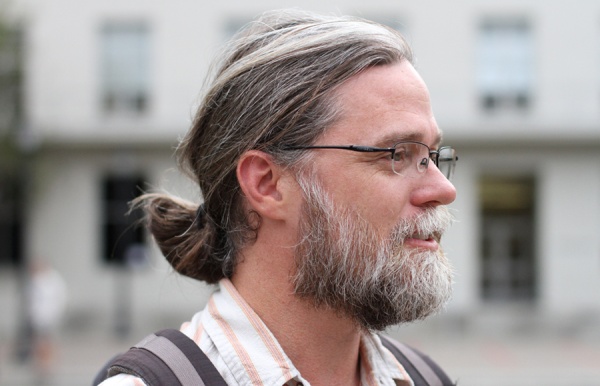 When it comes to hairstyling, age is just a number. The bun for older men is one of the classic styles to express a fashionable outlook. The idea of having a bun hairstyle gives a calm and confident appearance. If you wish to increase your charm, then you can add a wavy or curly texture. The full version of man bun looks cohesive and is quick to have. If you have a man bun hairstyle, you must keep in mind to maintain the hair regularly and keep it in good condition.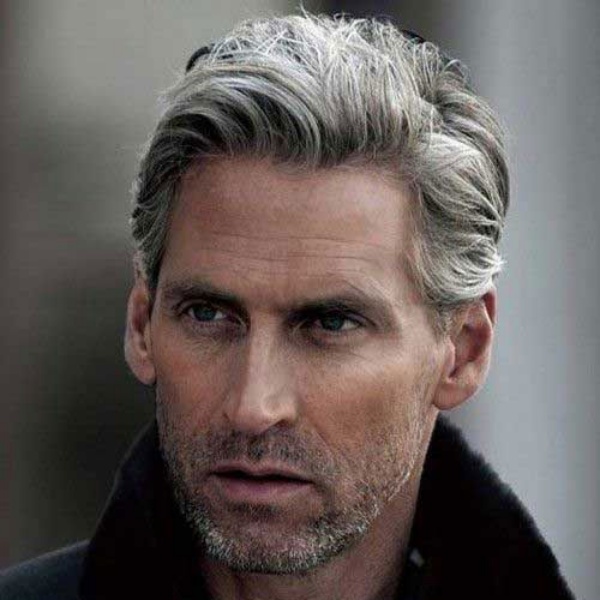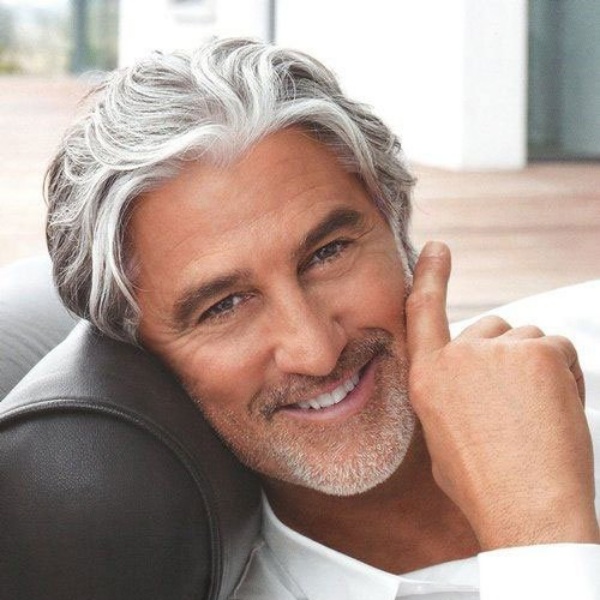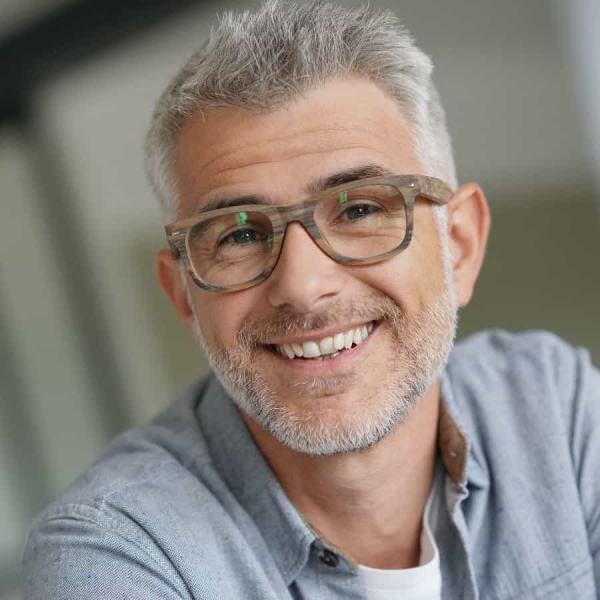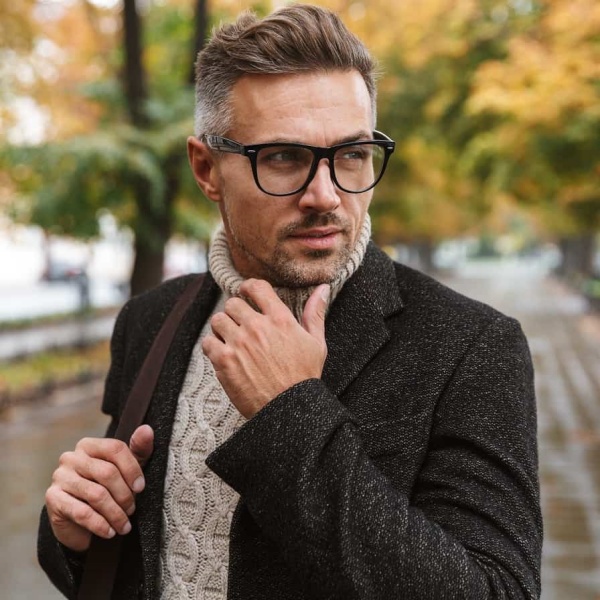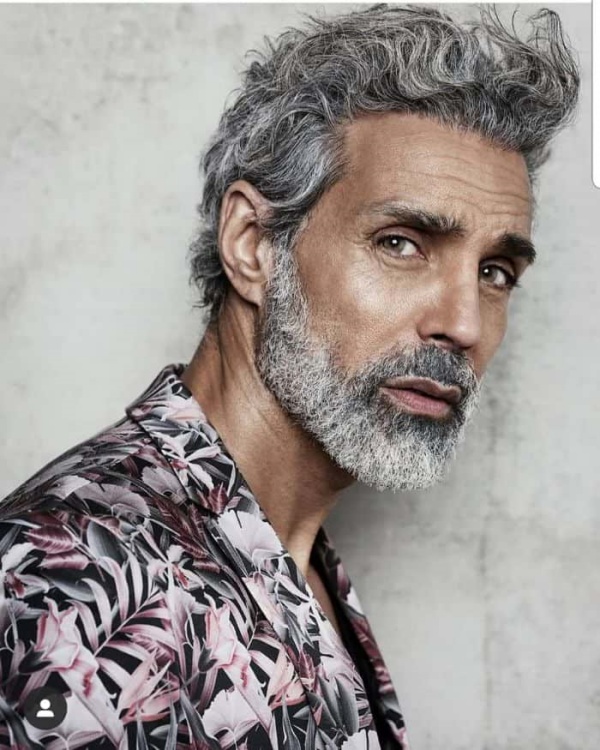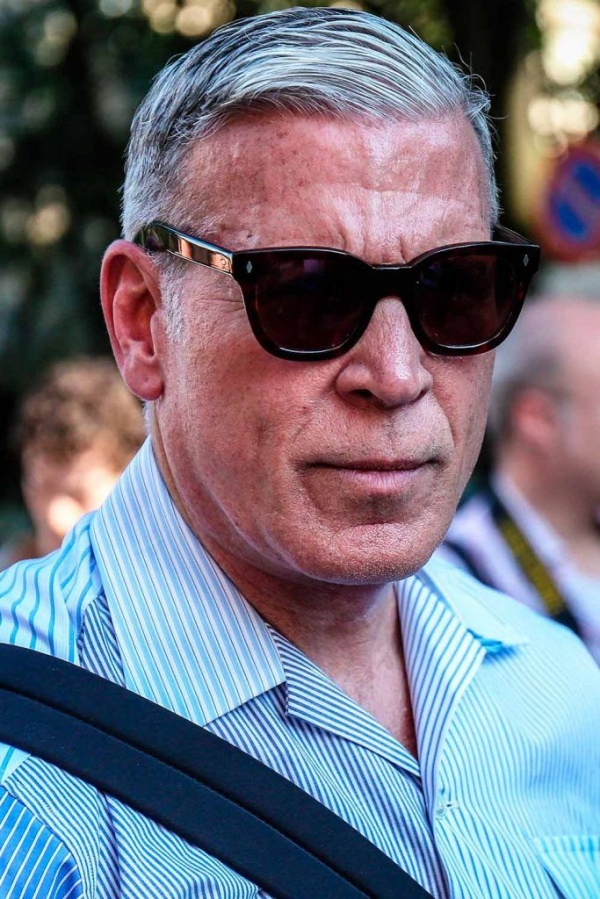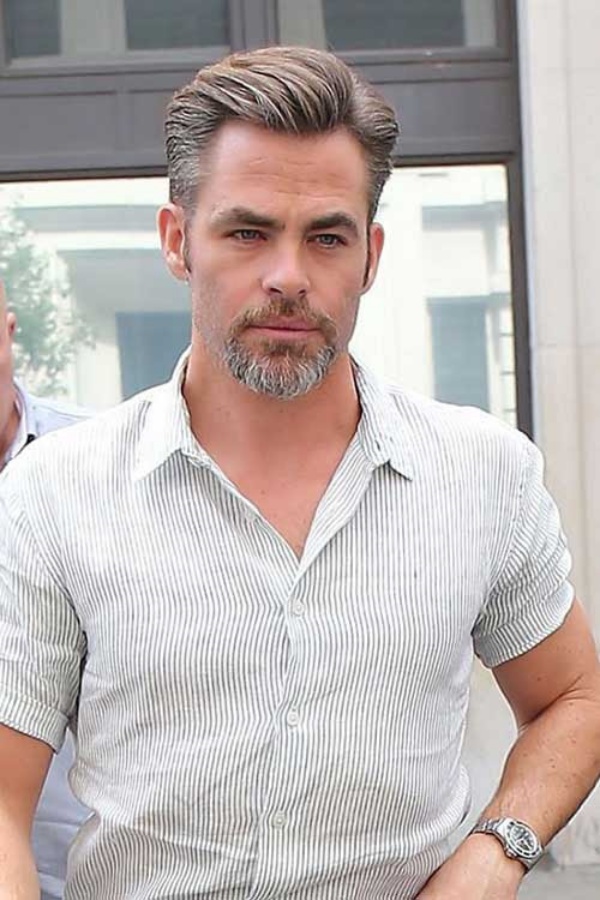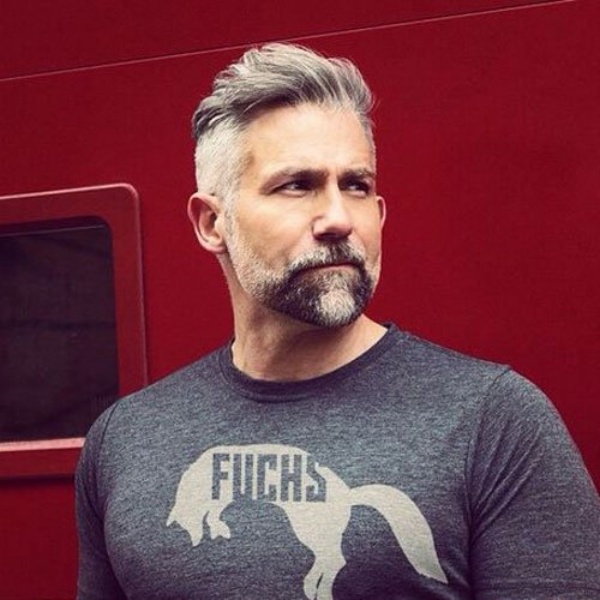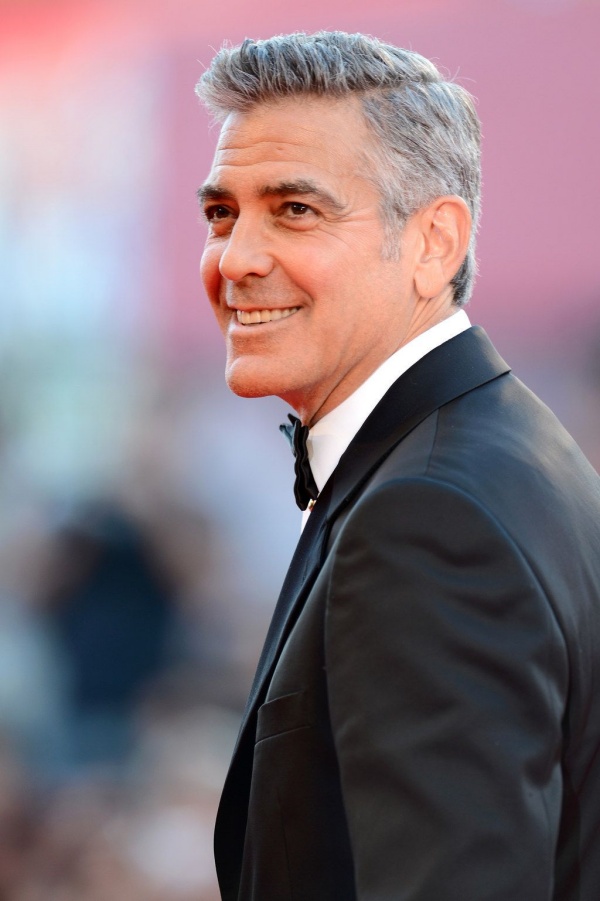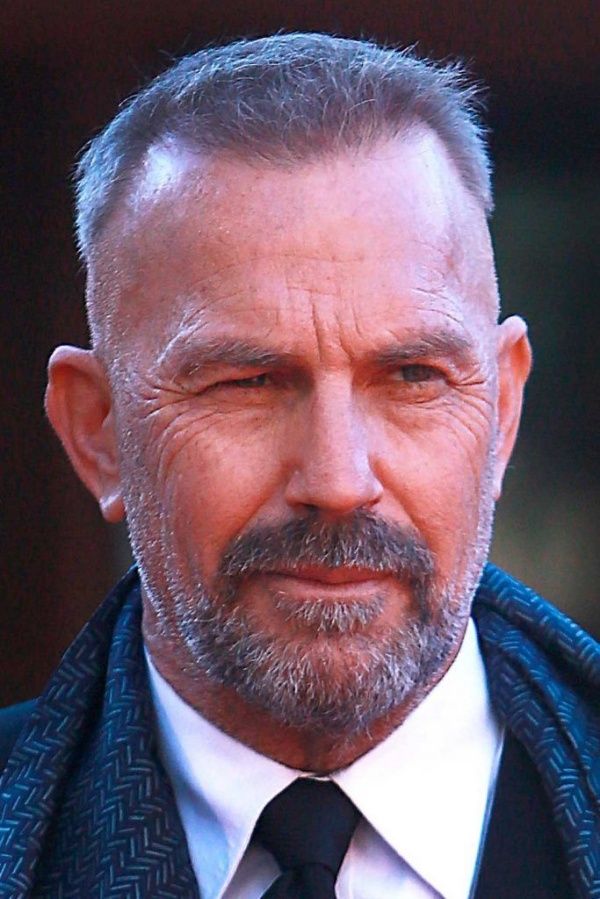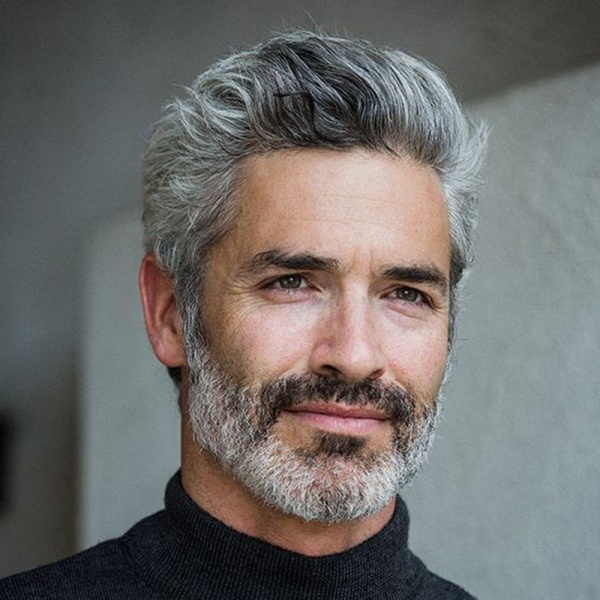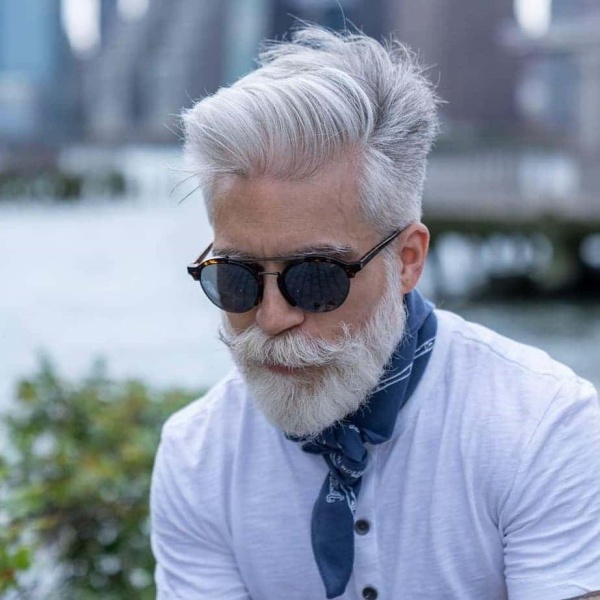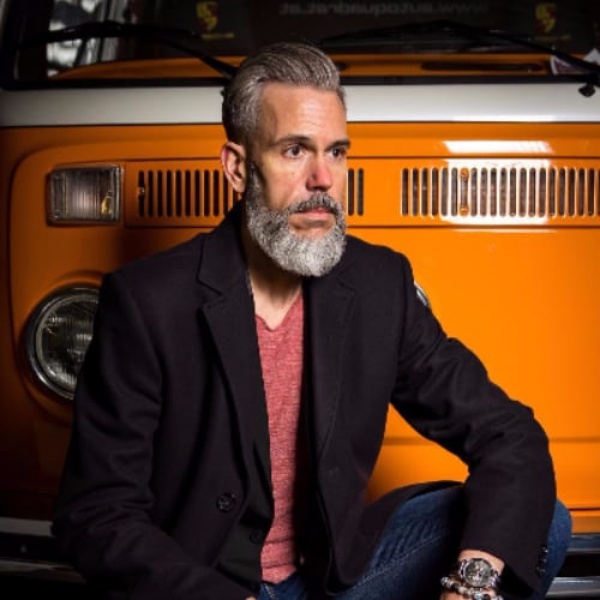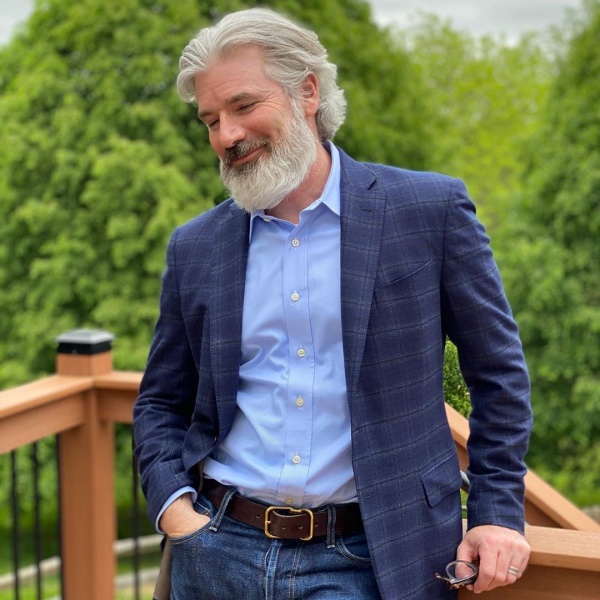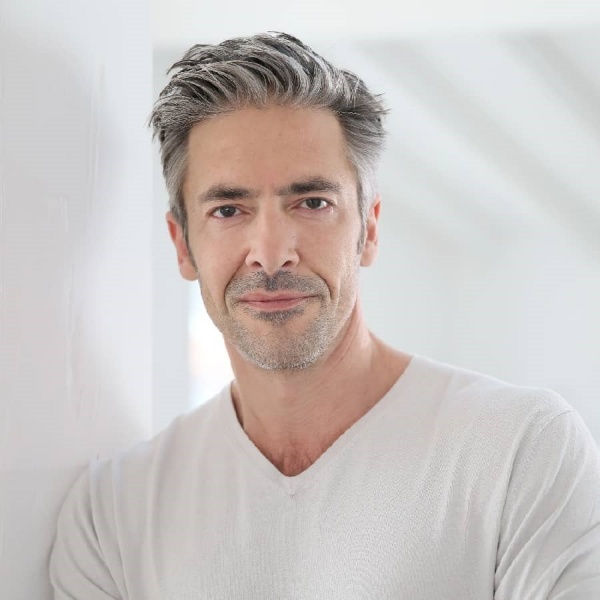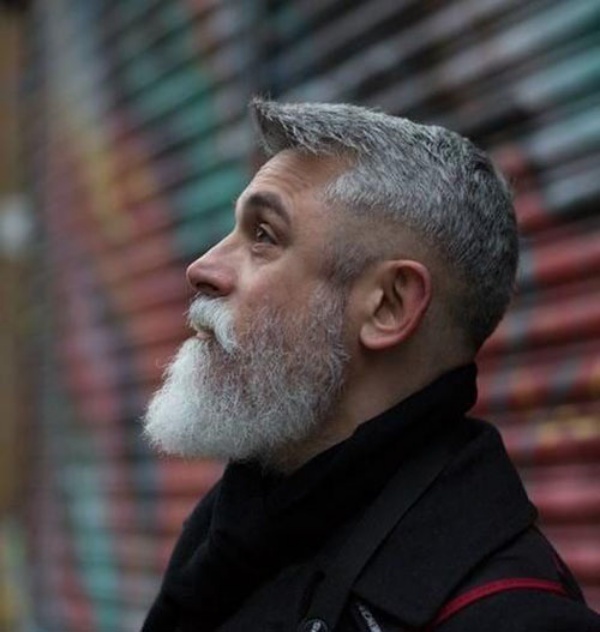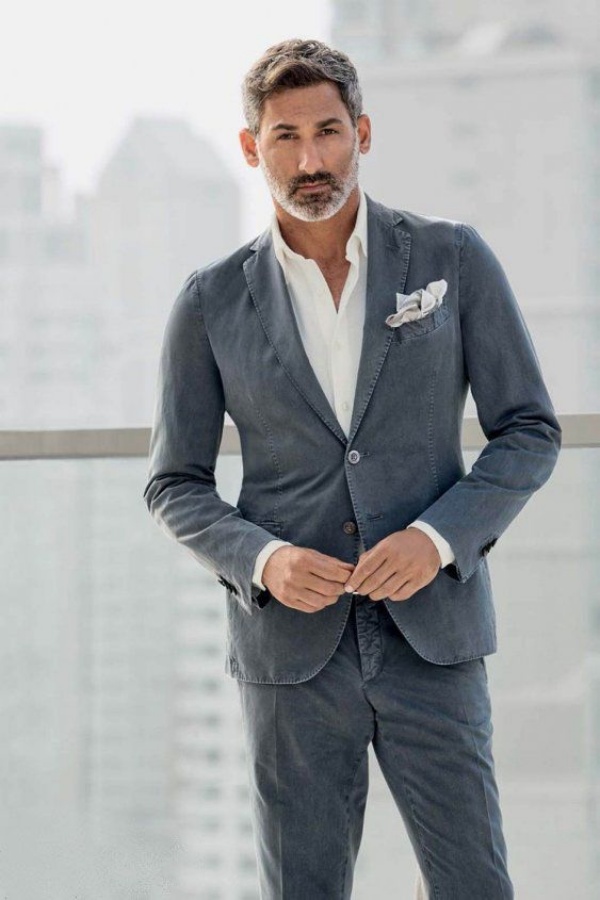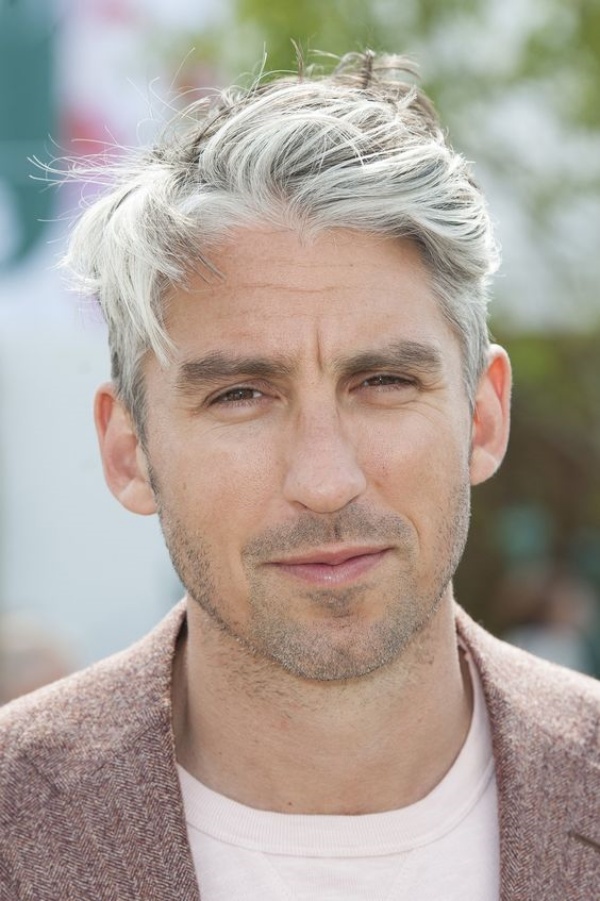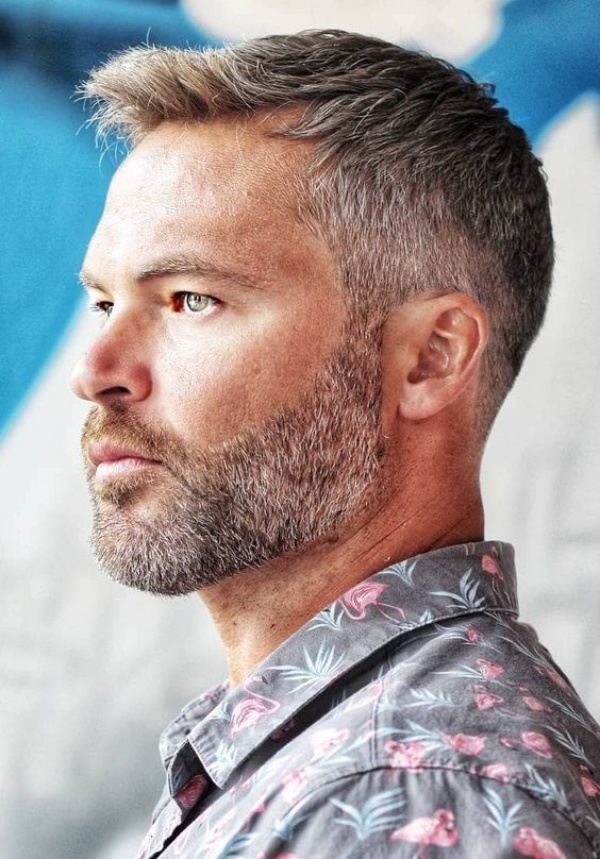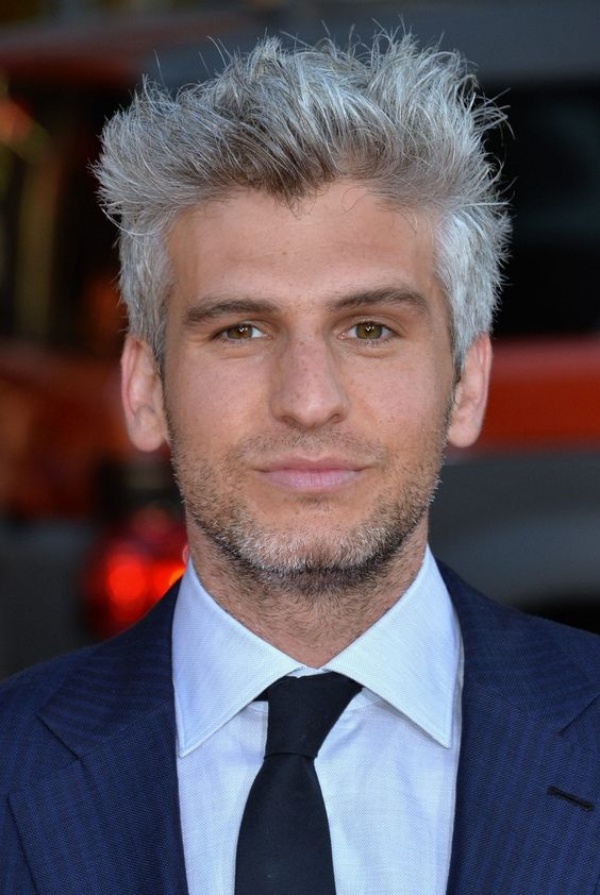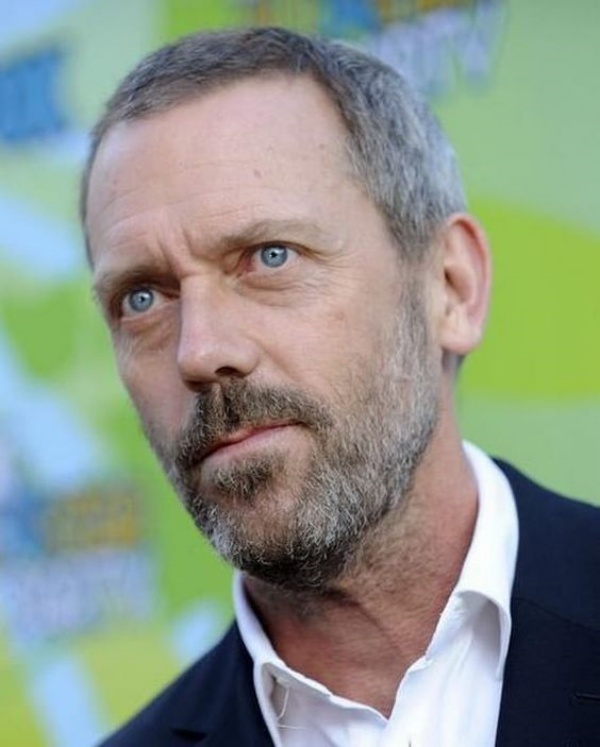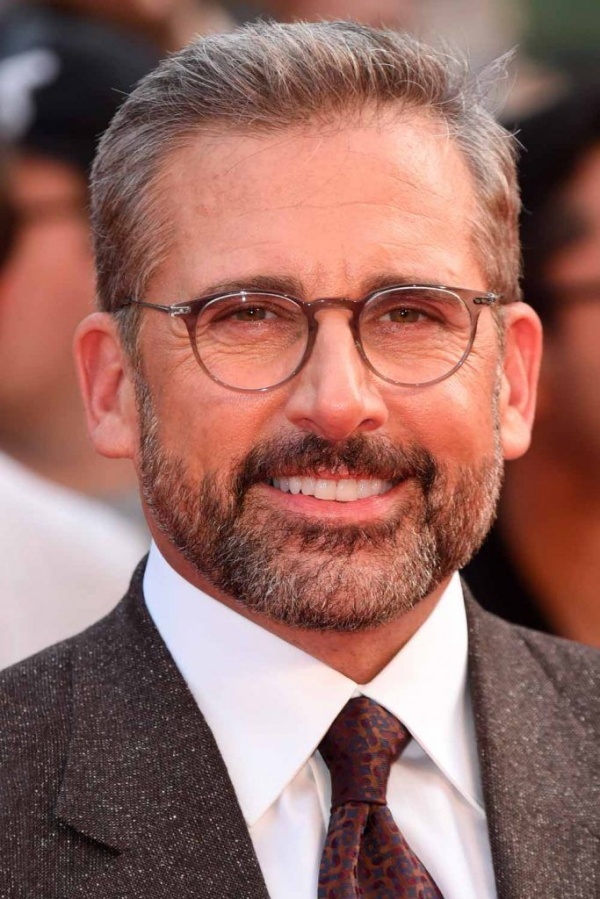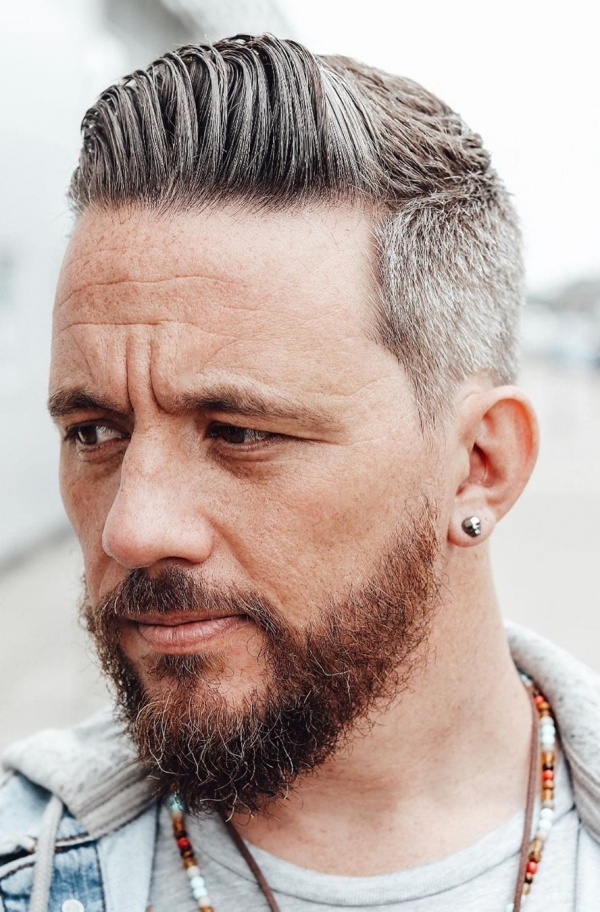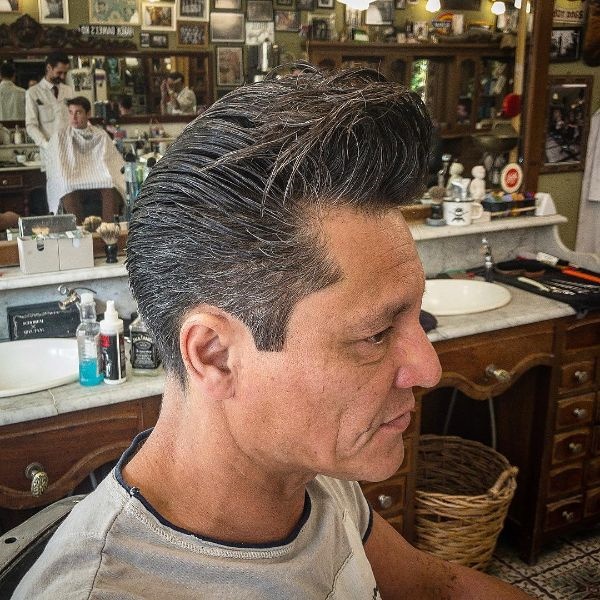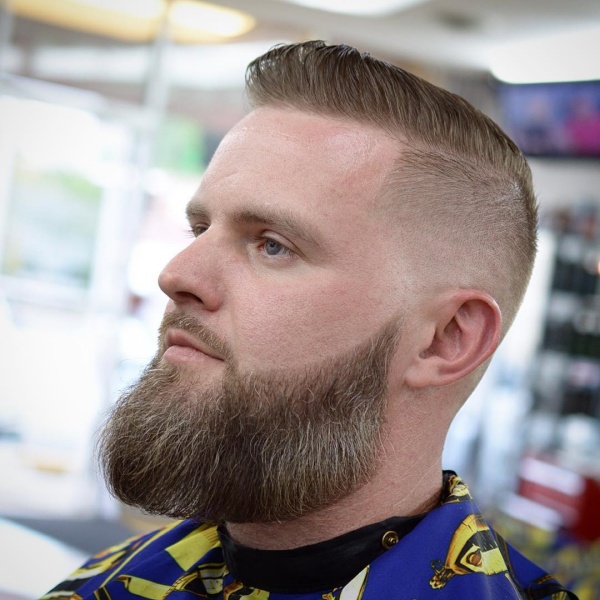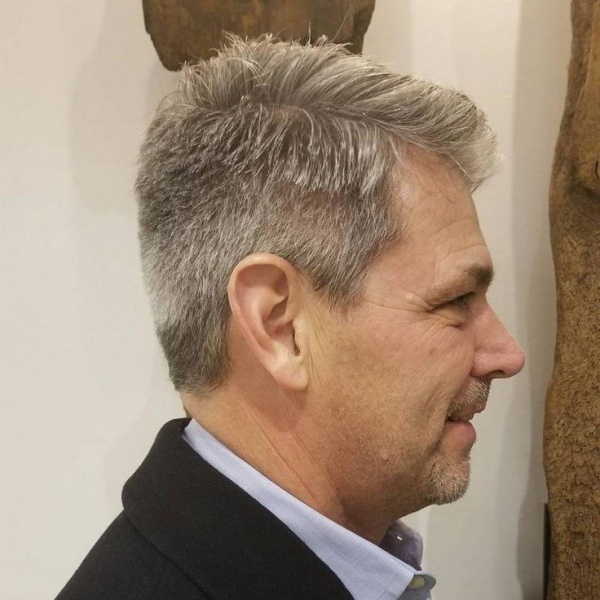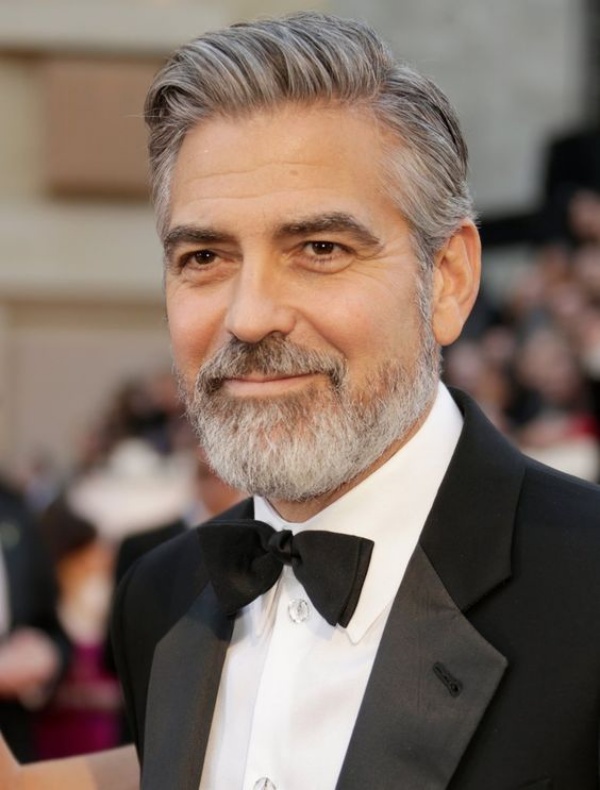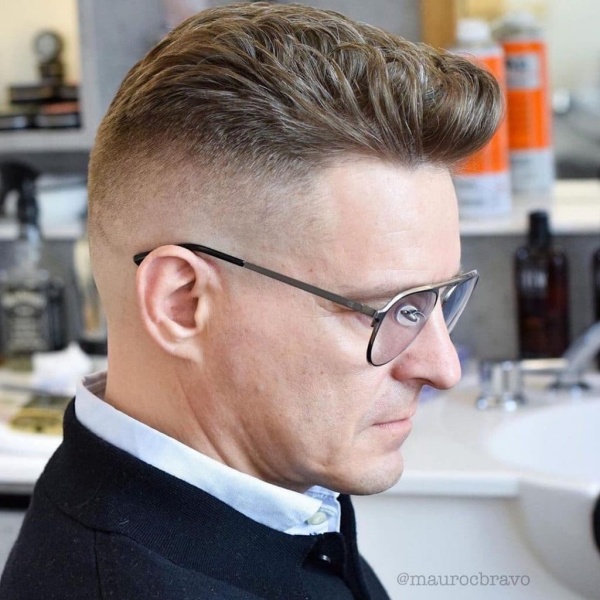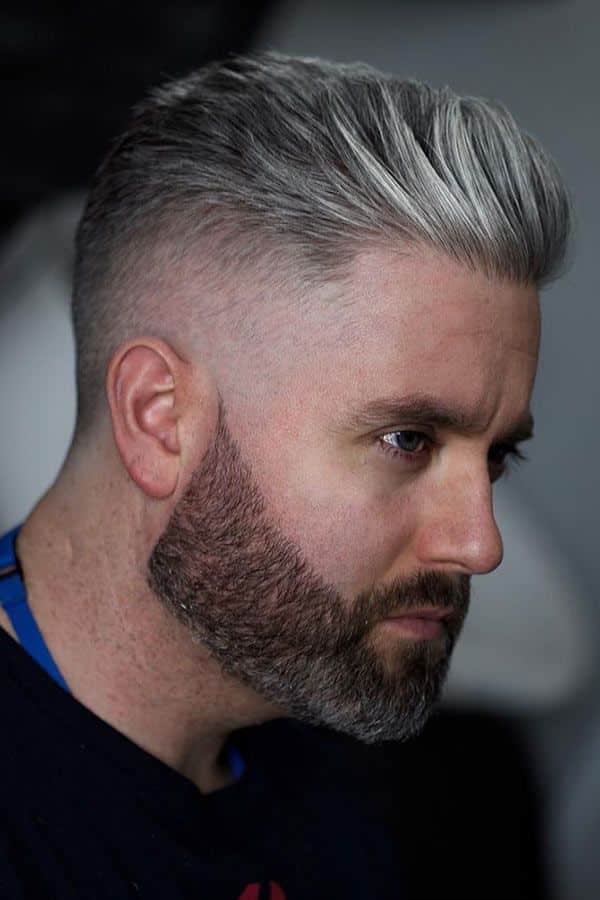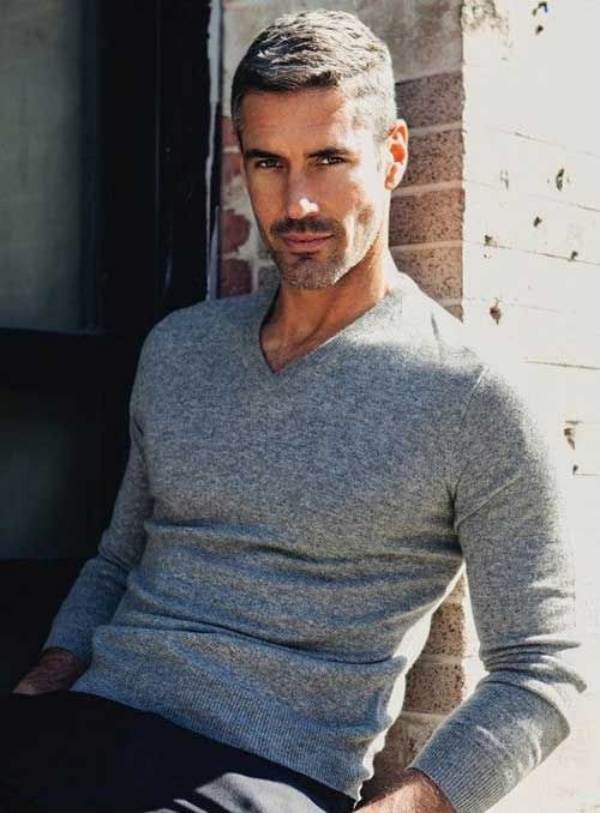 Conclusion
This article comes with different variations and has a unique and creative concept. With the help of expert professionals, we have created this list of older men's hairstyles for thinning hair to make old men satisfied with their hairstyle. From ancient to modern here you have seen all the different hairstyles with detailed features. This has made hairstyling a lot easier and more accurate. With the listed hairstyles, old men look much younger and full of charm. You need to keep in check that every hairstyle needs grooming and maintenance to keep them healthy and in perfect shape, be it long, short, wavy, or curly. There are various natural hair products available that can be applied to hair without any side effects, making it easy to maintain the hair. So, without worrying, step into the world of various hairstyles and experiment with one for yourself.