There is no iota of suspicion in stating that men with beards have a more masculine appearance than their clean shaved counterparts. While facial hair adds a touch of manliness to your look, your hairstyle enhances the beauty of your beard. Your hairstyle also depends on how you have kept your beard. Not all hairstyles match the shape and size of your beard. Therefore, you should opt for a hairstyle only after considering your beard's size, shape, and style. If your beard and hair have appropriate forms, you can sport any outfit. However, sometimes the hairstyles for men with beards also decide their costumes, be it traditional or western.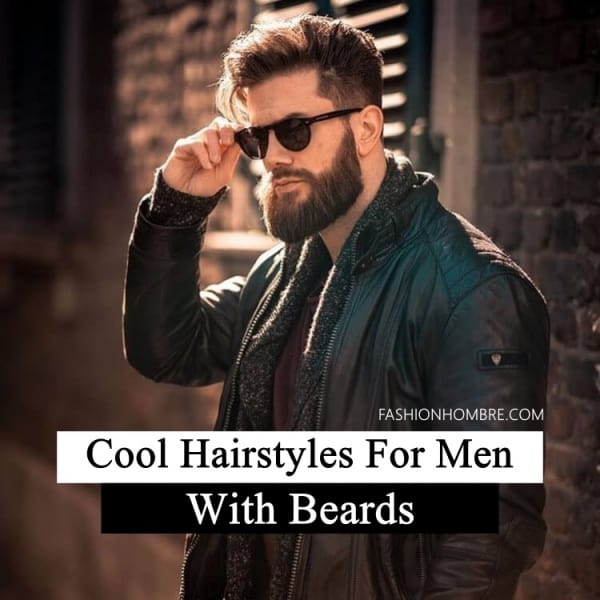 First, you need to shape your beard according to the structure of your countenance. The next step would be to choose a fantastic hairstyle that suits both your facial structure and the shape of your beard. If you are still unable to gather the courage to play with your look, then let us offer you a glimpse of the 25 cool hairstyles for bearded men.
How Do I Know What Beard Style Suits Me?
For men, mustaches and beards add a different contrast to the appearance. However, different face shapes tend to highlight various features, due to which not every look suits all. Here is a little guide on what to choose:
Guys with square faces have a flawless jawline. So, if you are square-faced, keep your beard short on the sides and fuller on your chin. You can even shave or trim with sharp and precise lines near your cheekbones. A Circle beard, royal beard, goatee, or a petite goatee are your styles.
If you are round-faced, you can slim your face with an angled shave along your cheekbones. You can also keep the hair full on your chin. Van Dyke beard, short boxed beard, Balbo beard, and anchor beard are the styles to rely on.
If you are oval-shaped, any style is perfect for you. Chevron, 3-day stubble beard, horseshoe mustache, and original stache are the best to try out.
Rectangular faces are longer with a square jawline. So, Mutton chops beard, Gunslinger beard and mustache, Chin strip, and Chinstrap style beard are the best picks.
Stylish Haircuts For Men With Beards
So, what's the wait for? In case you are in for trying the different hairstyles to suit your perfectly trimmed patch of facial hair, just follow the section below. Here are some of the coolest and most stylish hairstyles for men with beards. Pick the one that suits you and then just sway in style. Read on:
Buzz Cut With Full Beard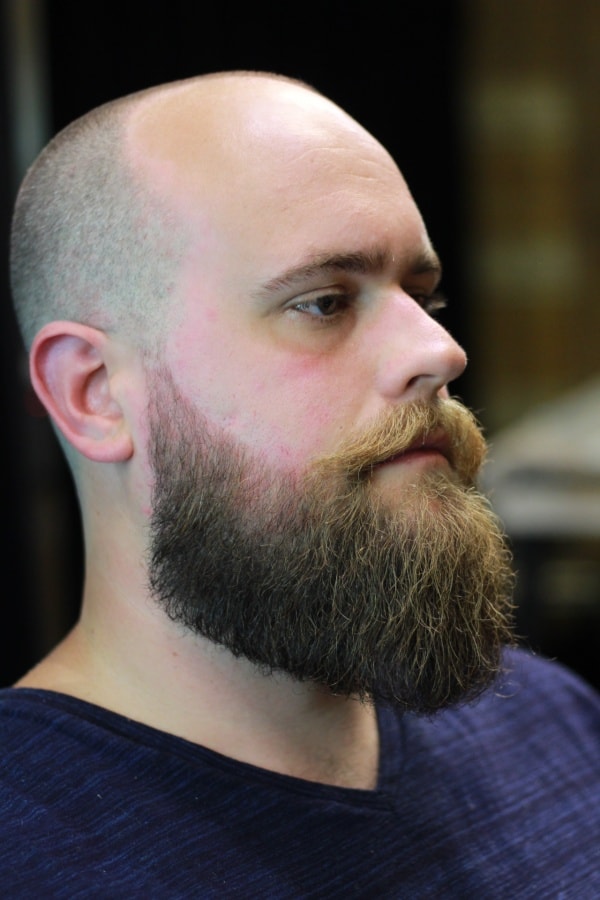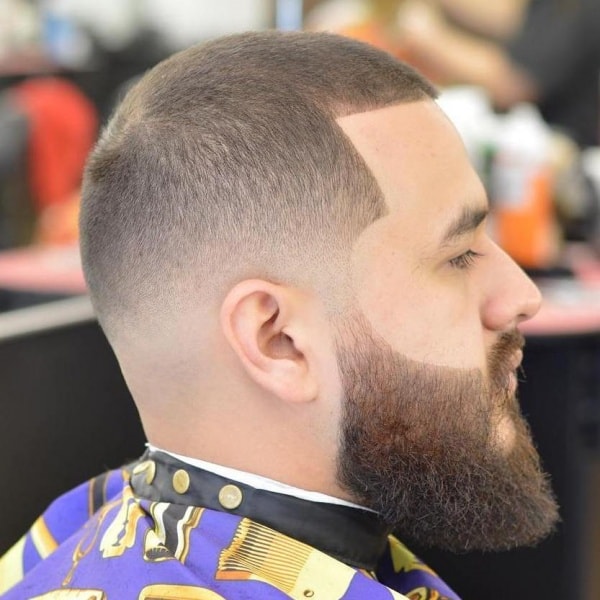 The buzz cut is a very classic hairstyle and many stylists have said that any type of beard goes well with this haircut. If you can grow a full beard then this style is capable of changing the whole look of yours. There are several modifications of the buzz cut but if you are planning for a full beard, then you should cut your hair very small. Make sure that the buzz cut looks good on your face and more or fewer people with any kind of face shape can pull off this style. Shape your beard properly to go well with the buzz cut.
Checkout: Popular Hairstyles For Men With Fat Faces
Mid Fade Hairstyle With Angular Beard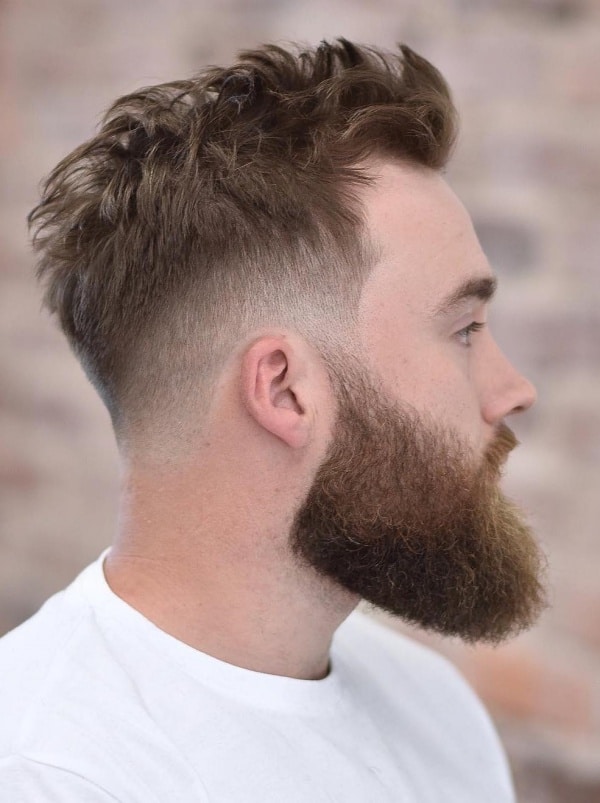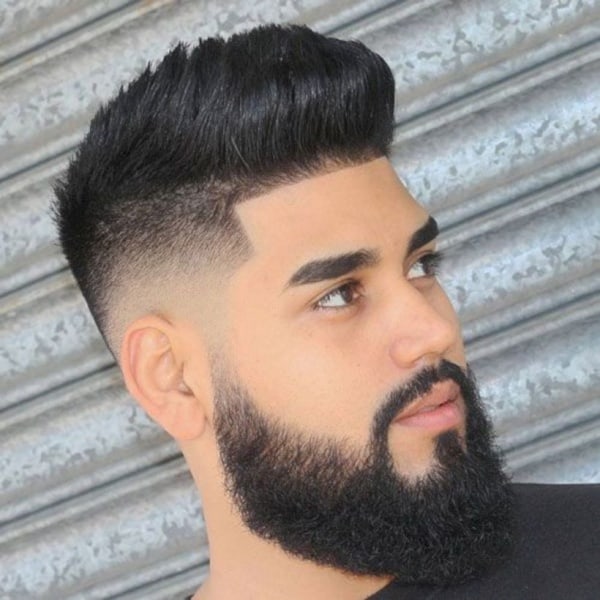 Are you finding a middle way in between a high fade and a low fade? Then a mid fade haircut is one of the best options for you. The hair is kept long in between the temple and ears. This hairstyle is straightforward to maintain, and it also helps you style yourself in many different ways. Among all the beard styles, if you style this hairstyle with an angular beard. This type of beard goes well with the men having a sharp jawline and a slender head shape. On the cheeks of yours, the beard will not be very bushy, but you need to keep the beard there in the chin area.
Man-bun With Stubble Beard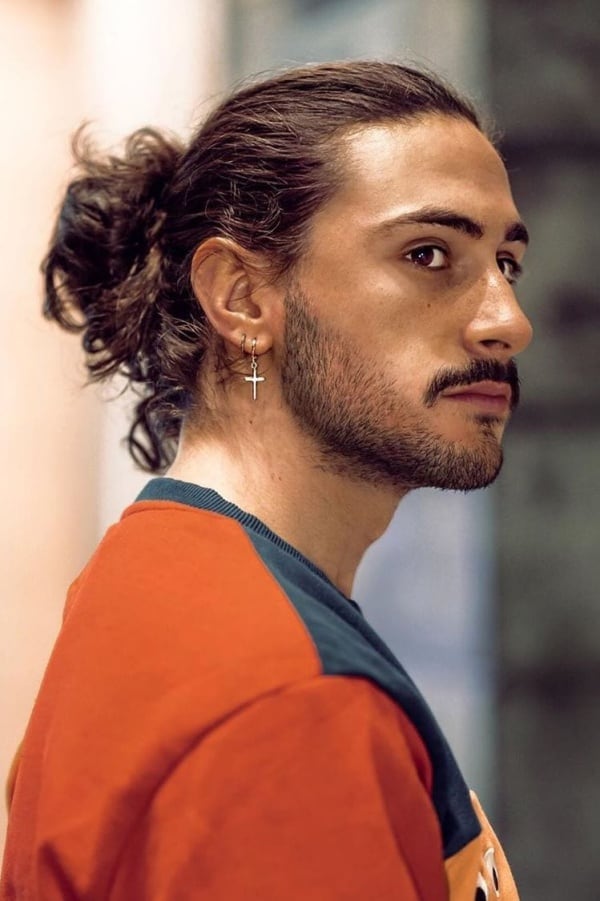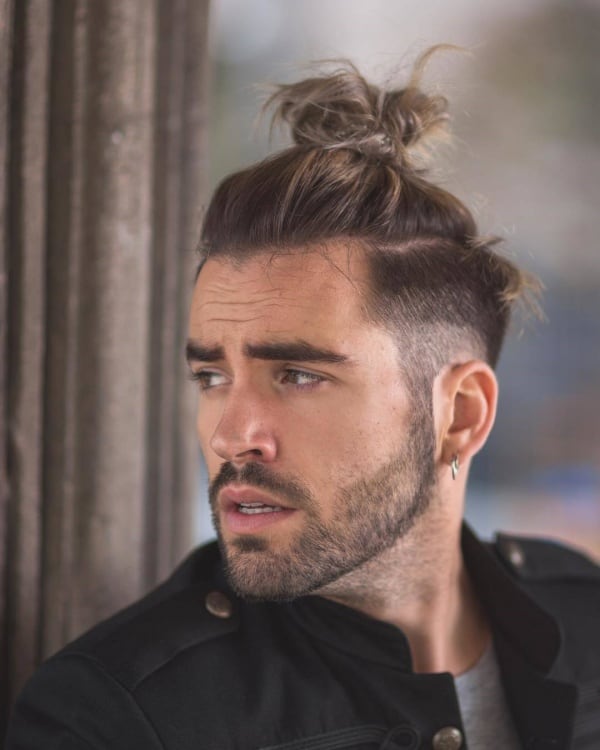 When you decide to have long hairstyles for men with beards, you can do almost anything with that. Many men prefer to tie the hair in a bun right in the middle of the head. With this hairstyle, a man can try any length of beard. You need not style your beard as a dense beard or a well-shaped or cut beard both go well with a man bun. Assemble all your hairs from the front and back sides to increase the size of your man bun. You need to take well care of both your hair and beard in this case.
Afro Style With Short Beard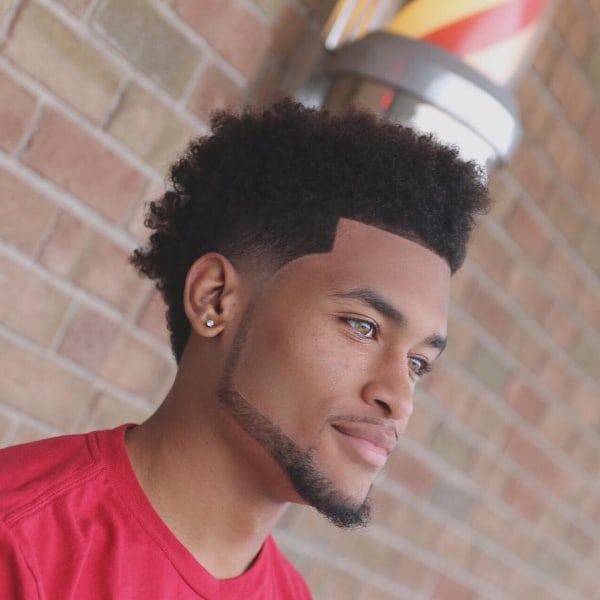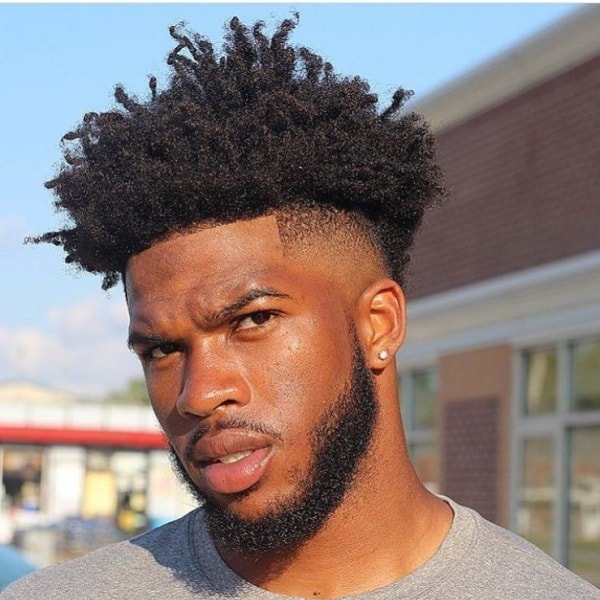 You will often notice Black men showing off their afro hairstyles for men with beards. They are blessed with dense and thick hairs. If you have an afro hairstyle and want to grow a beard, you should go with a short beard. Use the trimmer for a smooth fade and shape your beard properly. Fading of both hair and beard becomes very important if you want to maintain this hairstyle properly for a prolonged period. If you wish to play safe, you should try a taper-fade Afro style. When you decide to go with this hairstyle, you can also color your hair blonde to create a contrast of colors.
Long Fringe With Full Beard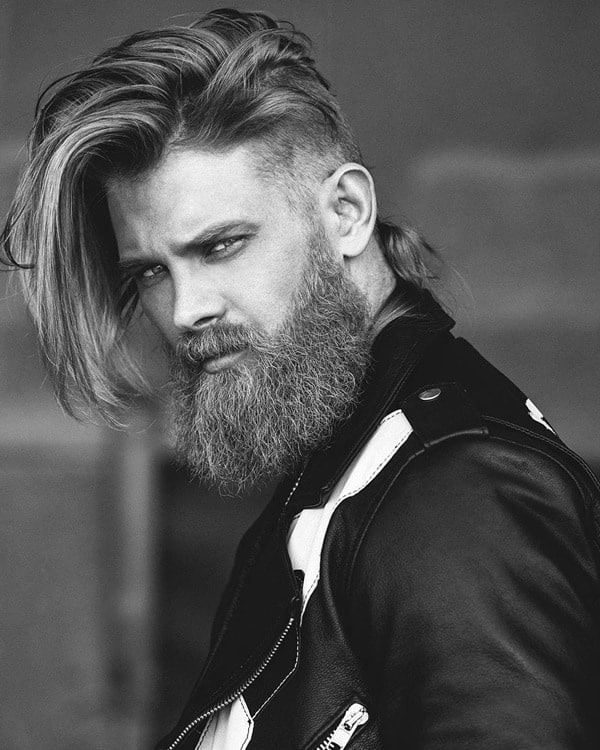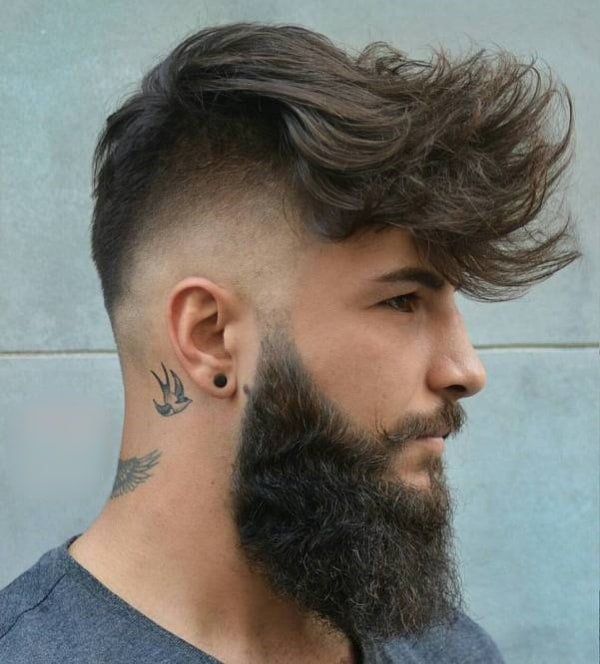 Growing your beard but unable to decide what type of hairstyle will suit you, then sporting a long fringe hairstyle with the beard will enhance your look. Let your beard grow, and when you feel that the beard has grown to a significant length, then the long fringe will offer you the chance to showcase some of the most incredible hairstyles. It is one of the most sophisticated but sexy hairstyles. Pay a visit to your barber once in a while as you need to maintain the correct length of the fringe to look good. Along with that, take care of your beard correctly to make it look dense and shiny.
The Quiff With Short Stubble Beard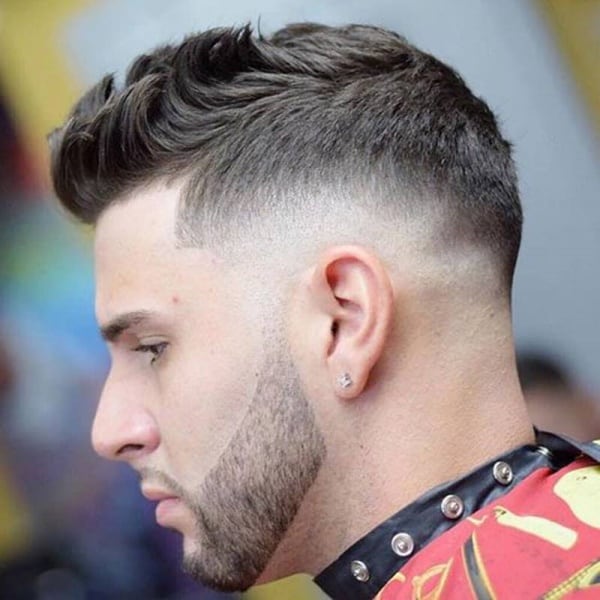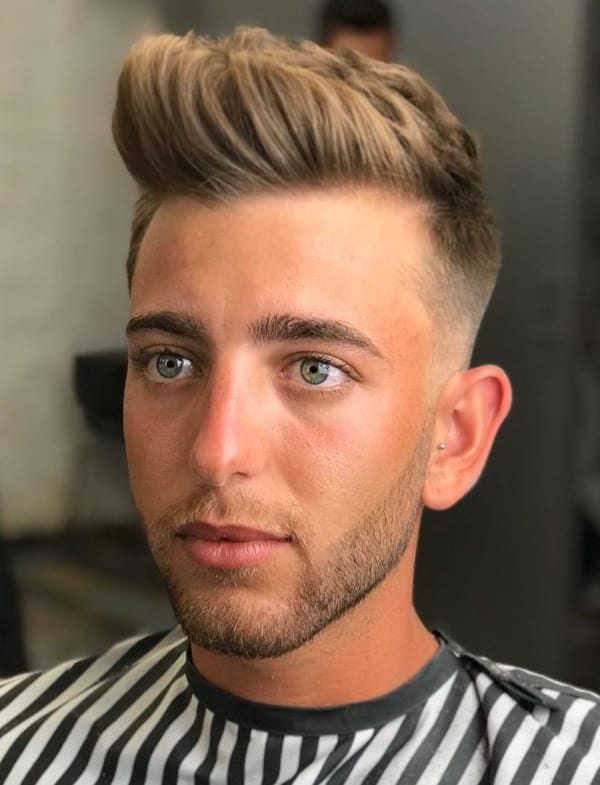 You can consider Quiff as one of the most iconic hairstyles that constantly remains in trend since 1950. The hairstyle is pretty effortless to have. The only hair on the back and the sides are cut very short, but the hair in the middle remains long. You need to sweep your hair backward. There are several types of quiff hairstyles for men with beards; choose the one according to your face shape. If you love to sport a short beard, then a textured quiff or a short beard will be the ideal hairstyle. The length on the sides and in the back needs to be maintained.
Drop Fade With Beard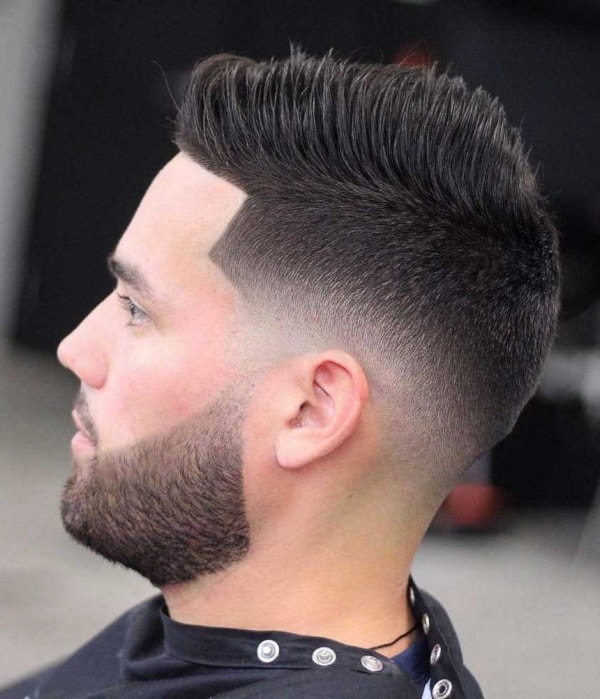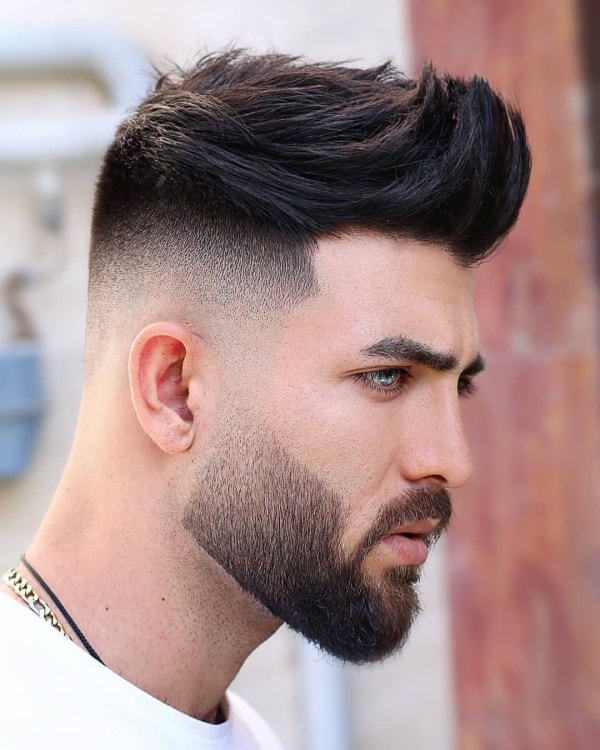 To maintain a sharp outline of your face, you can always opt for a fade haircut. A drop fade is a kind of men's haircut that will fade your hair more at the back of the head and in the place where the hairline starts near the temple. More and more depth around the crown will enhance your bearded look. The beard hairline needs to be cut while maintaining sharp edges. It is known as shape up cut or edges up cut. While keeping a drop fade, you can also add texture to the hair.
Pompadour With Cropped Beard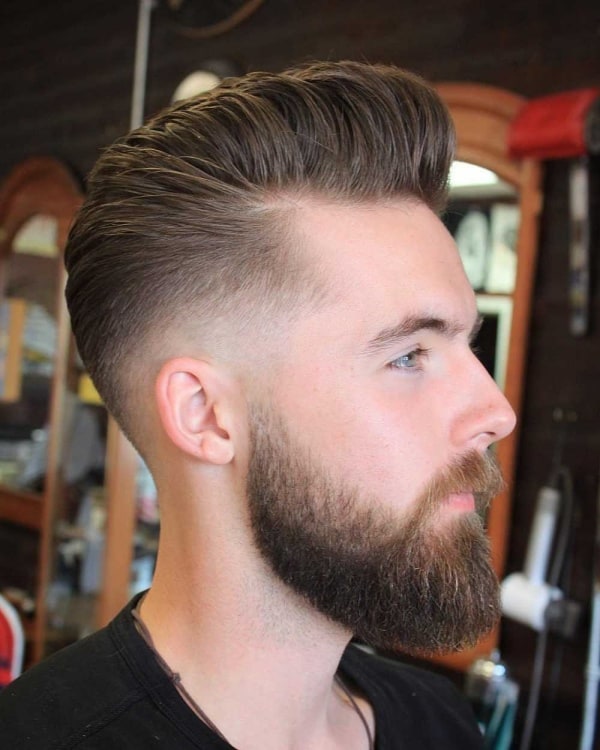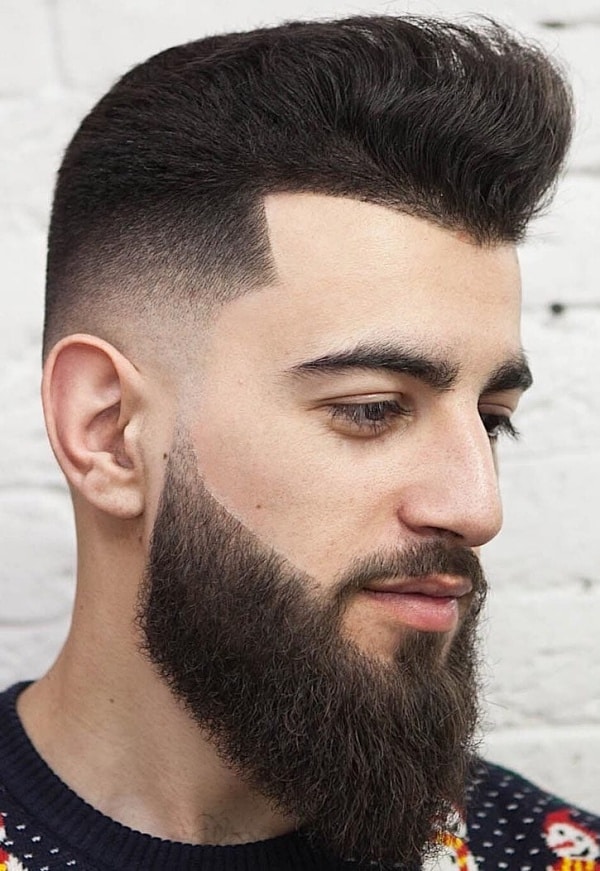 This hairstyle is very similar to a quiff. In this case, the hair on your back and sides are cut short, while the middle hair remains long. You need to take the hair away from your face and sweep it back. The primary difference is that you need to style a pompadour more precisely compared to the quiff. Cropped beard is nothing but a beard that is short and maintained adequately. You need to shape both your hair and beard to maintain this hairstyle properly. Control your hair growth on the sides and the back to keep rocking the pompadour hairstyle. Crop your beards and maintain the sharp edges to look like a gentleman.
Faux Hawk With Short Beard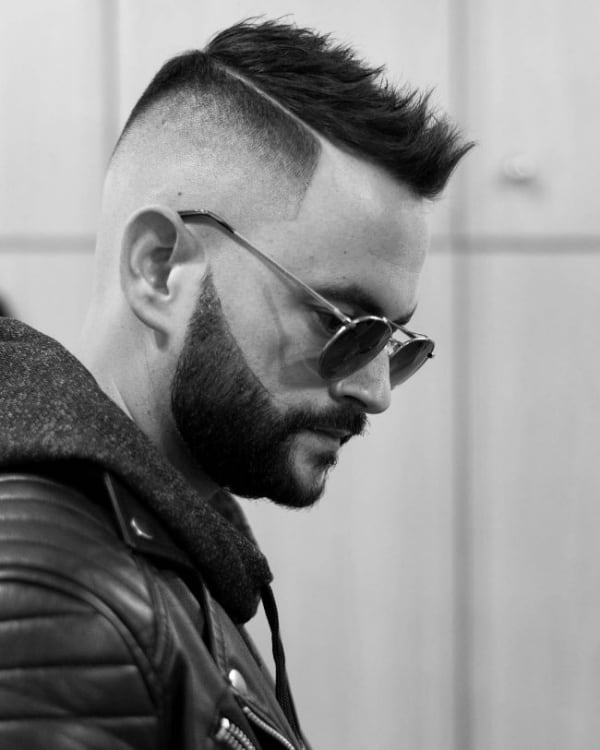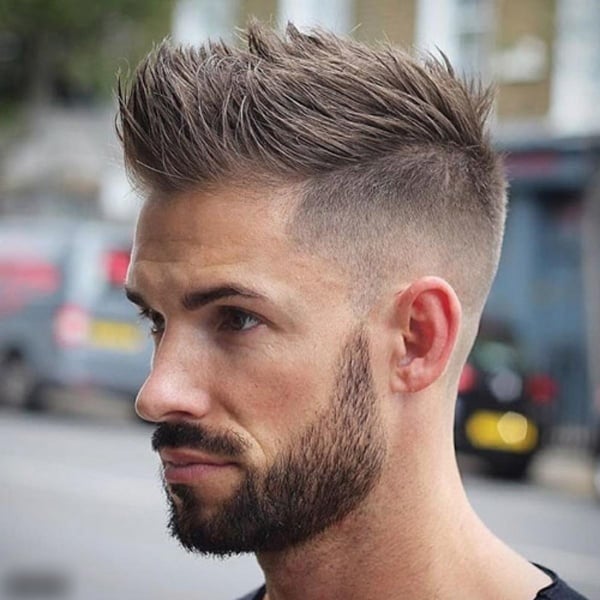 Faux Hawk, which is popularly known as Fohawk, is a less glamorous version of a Mohawk. But when it comes to styles, this hairstyle is nothing less than a Mohawk. There is more than one variation of the faux hawk in hairstyles for men with beards. The sides of your hair are clipped shortly using a trimmer, and the hair in the middle is cut slightly more significant than the sides. You should try the mid-fade faux hawk with a short beard, or you can also go with a taper fade faux hawk.
Slicked Back Undercut With Beard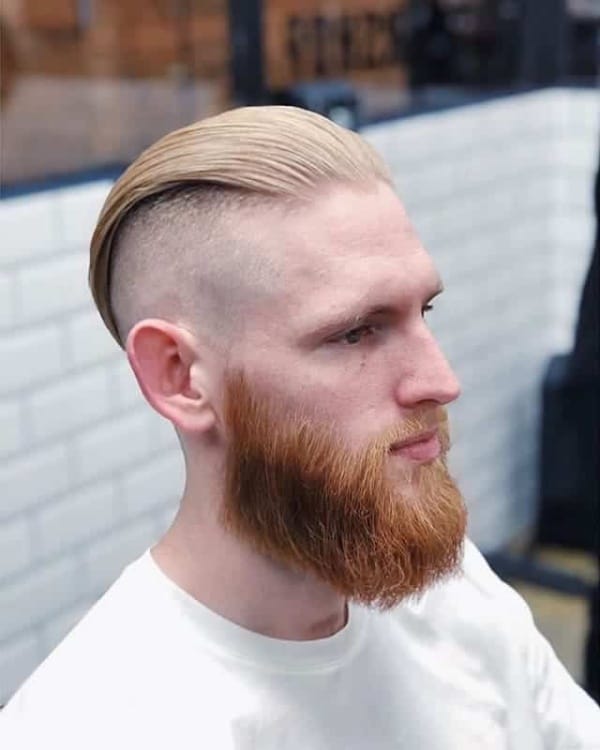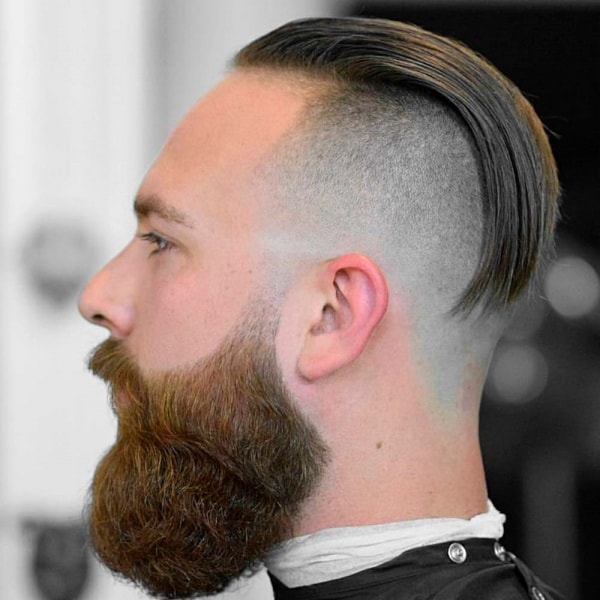 This undercut hairstyle is a back-cut look where the hair on both sides is cut very short, and in the middle, the hair remains relatively long. It creates a stark contrast of size, and while sporting an undercut, it is better to slick the hair back. If you can grow a beard, then a beard will look good with the hairstyle. Trim the beard properly to look cool. You can use hair creams or gel to sweep the hair back to remain in that position.
Messy Hair With Beard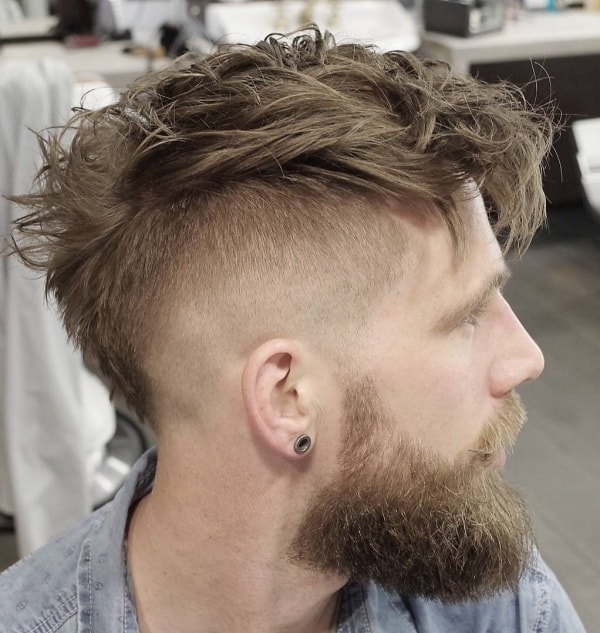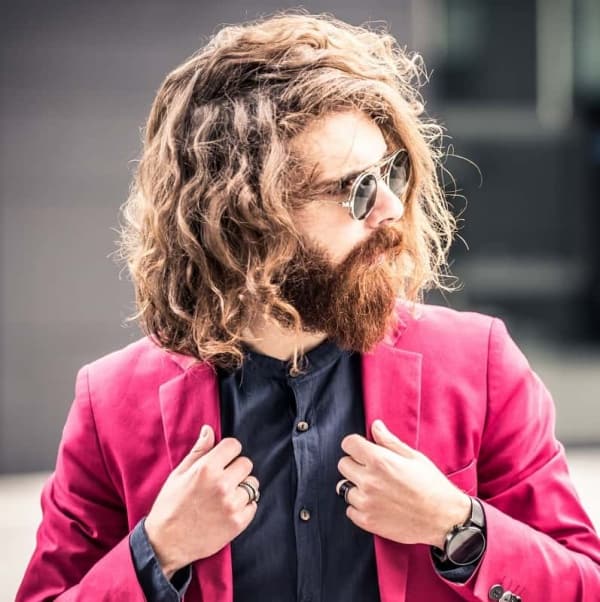 The length of your hair will not come in your way if you want to have a messy hairstyle. The hairstyle is easy to create. The name 'messy' does not mean that a person does not need to style the hair. A beard goes well with a messy hairstyle. This combination of beard and unkempt hair makes a man look more attractive and can increase sexual appeal. If you have long, messy hair, you can even sport a man bun.
Side Swept Undercut With Beard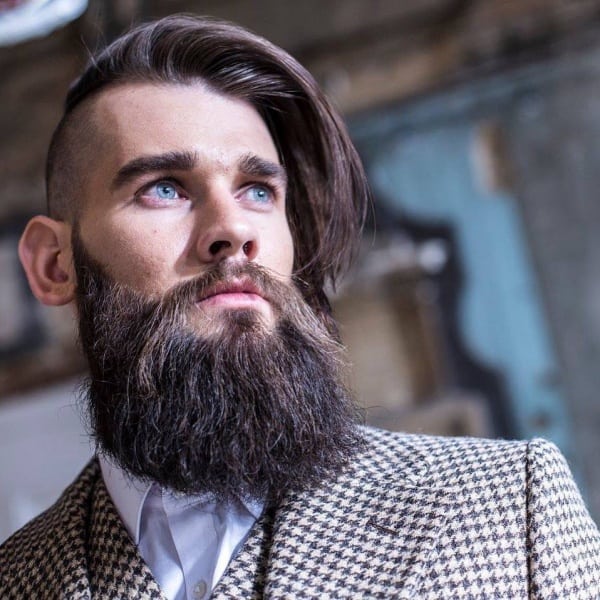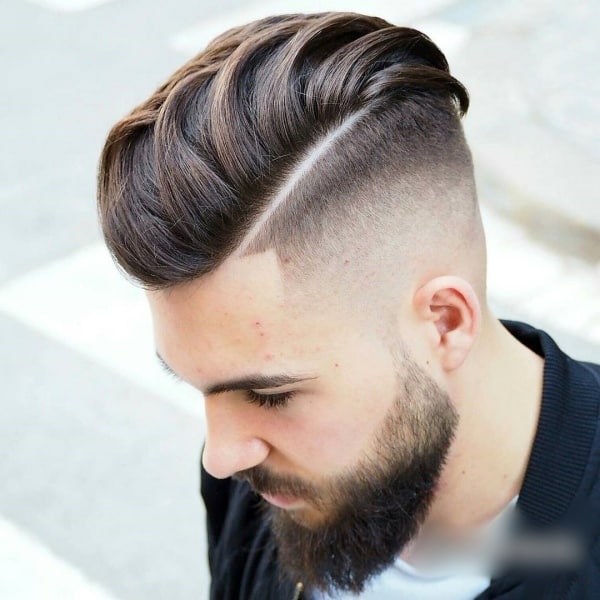 To create a side-swept undercut hairstyle, you need to grow your hair to a minimum length first. Hairs present on both sides will be cut, and the hair in the middle needs to be swept to one side of the head. Along with this hairstyle, you can sport a beard that will enhance the look you have already created with the side-swept undercut. Any length of your beard will go well with this hairstyle. You can use hair care products to maintain the hair in a side-swept position.
Short Curly Hair With Beard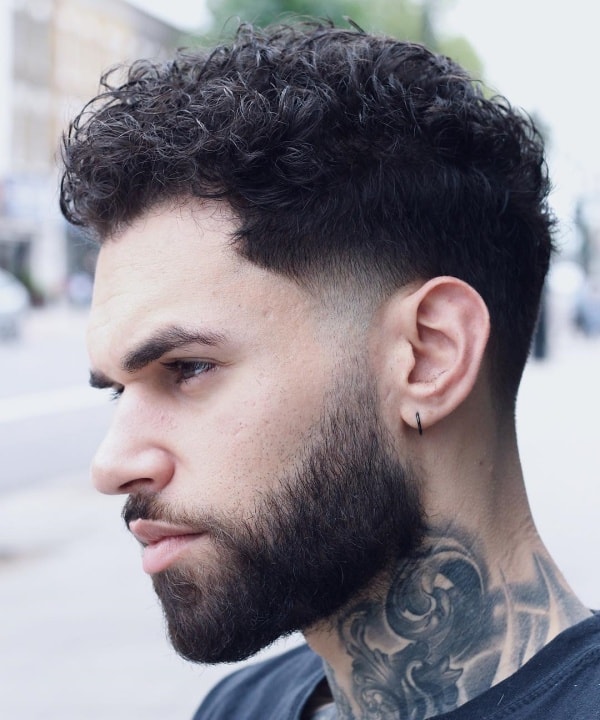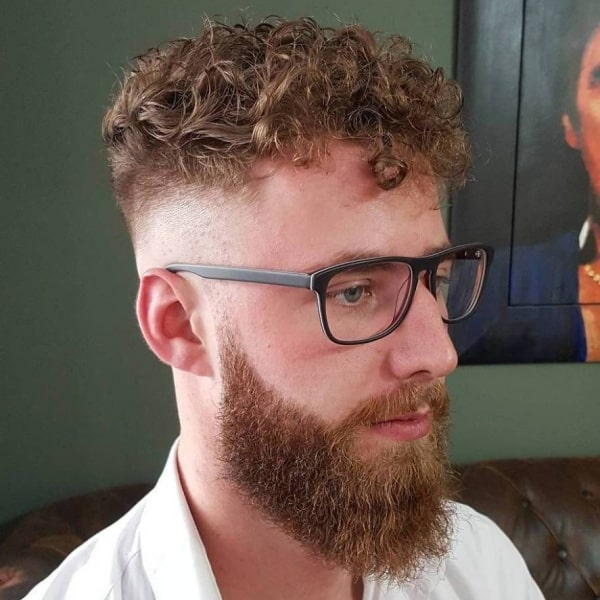 Curls never go out of fashion. If you have curly hair, cut it short, and then it will look fabulous with your beard. The beard needs to be trimmed properly, as an untrimmed beard will hamper your look of yours. Different blades of a trimmer need to be used to create the desired look. Most curly hairstyles for men with beards prefer short hairs on the sides and keep slightly long hairs in the middle portion of your head. If you like, you can sweep your hair on any of the sides, or you can do nothing, and it will still look good just because of the curls.
Bald Head With Faded Beard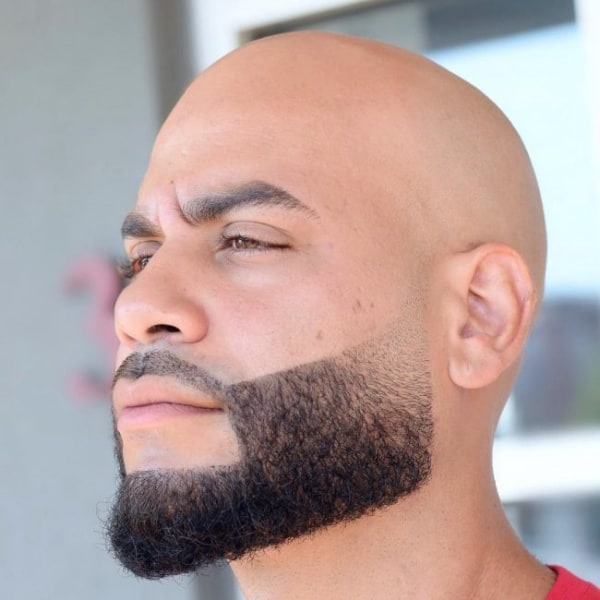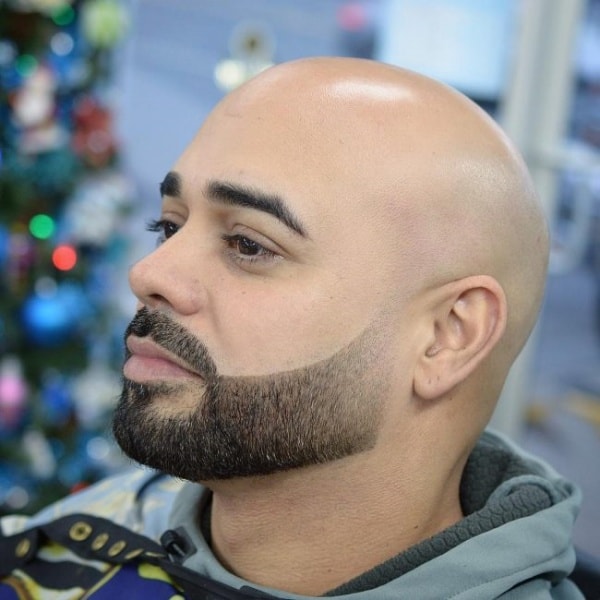 Who says that bald head men do not look attractive enough? If you have expertise on how to style your beard, you can achieve a gorgeous appearance with a bald head. Faded beard is the most favored beard style that offers an edge to your bald look. In this beard style, the thick beard in your chin and lower cheeks begins to fade when it reaches the upper portion of your cheeks. You can also have a mustache with this style for a more masculine appearance.
Also, Read: Fresh Hairstyles For Older Men Over 50
French Crop With Beard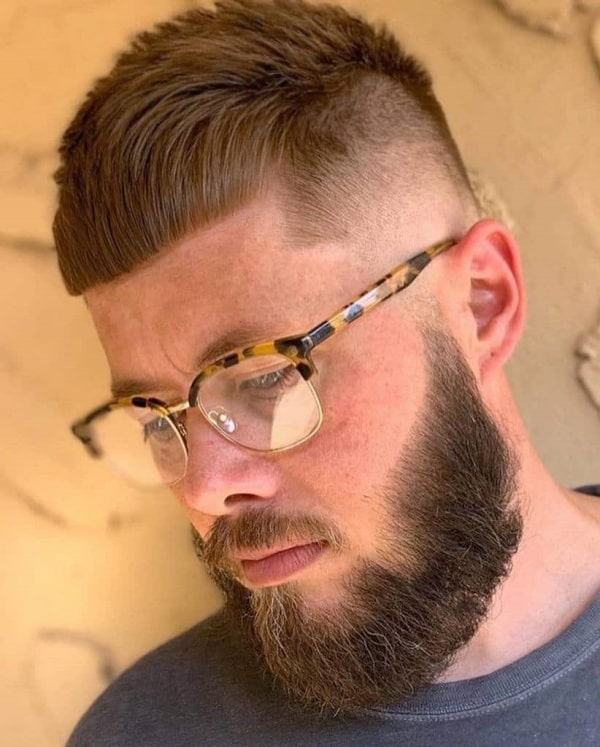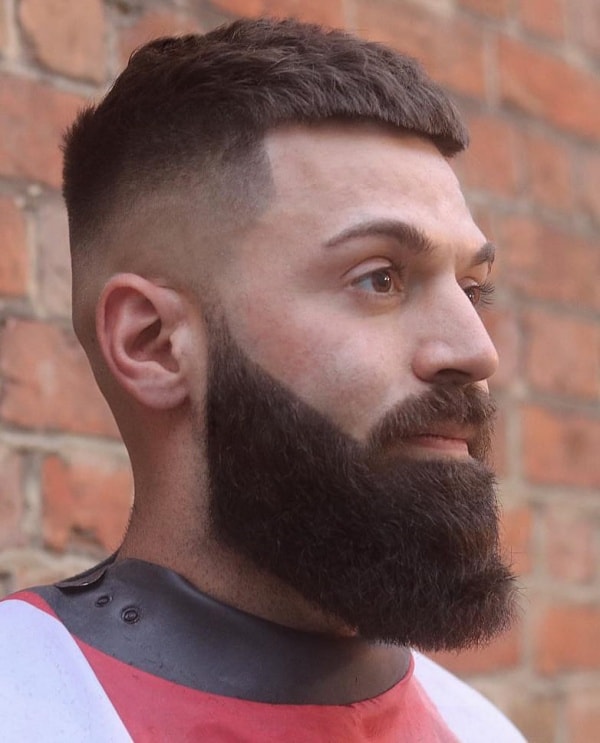 Do you also find French men attractive? Then why not get your hands on the French crop hairstyle? The French crop hairstyle contains several variations based on its size. The classic French crop involves a thick patch of hair in the middle portion of your head and clipped hair in the sides and back. If you do not prefer spending much time and effort on your hair, then this hairstyle is your thing. Also, Men whose hair texture is thin can select this hairstyle, in particular. While the French crop is a sleek and light style of hair, you can adjust it with a fully face-covered beard for a fantastic look.
Medium Curly Hair With Beard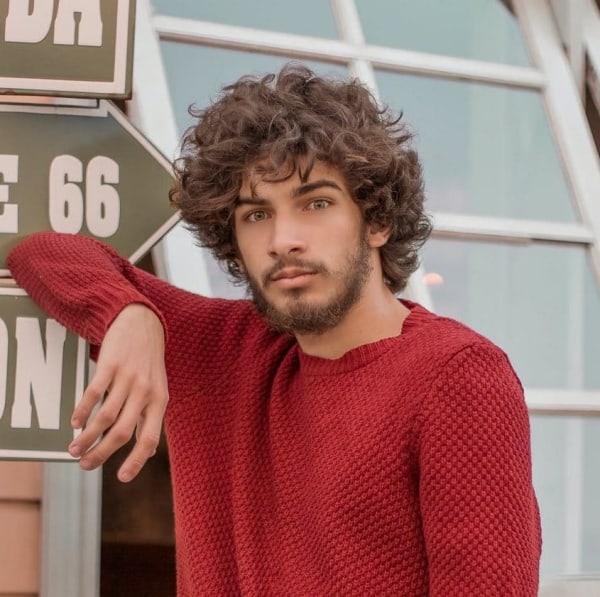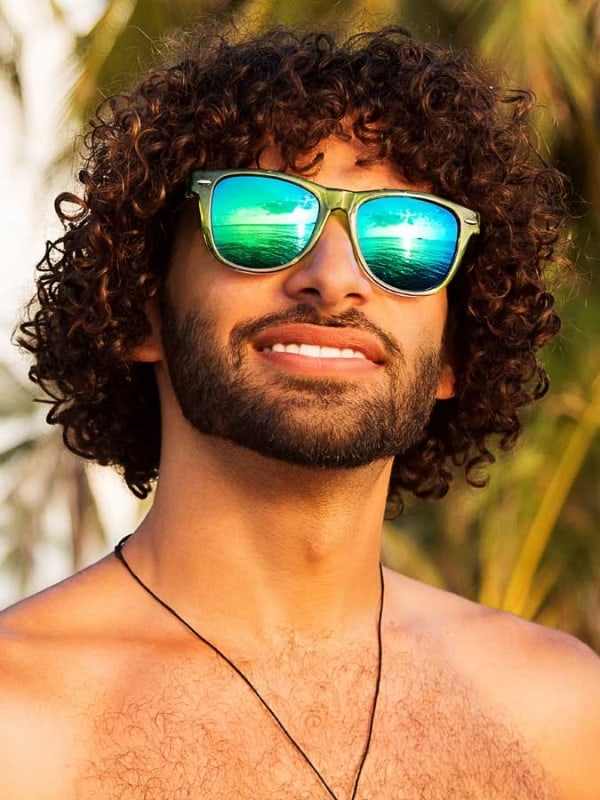 Curly hair is always attractive, and if the hair is getting too long, then a medium-cut will make you look stunning. The hair all over the head will be cut instead of hair in a specific region. With medium curly hair, you can sport a beard. The density of your beard is not an essential factor as trimmed or untrimmed beard both look good with this hairstyle. You can sweep your hair backward or on any of the sides, do whichever matches your personality.
Related: Stylish Perm Haircuts For Guys
High Fade Comb Over With Beard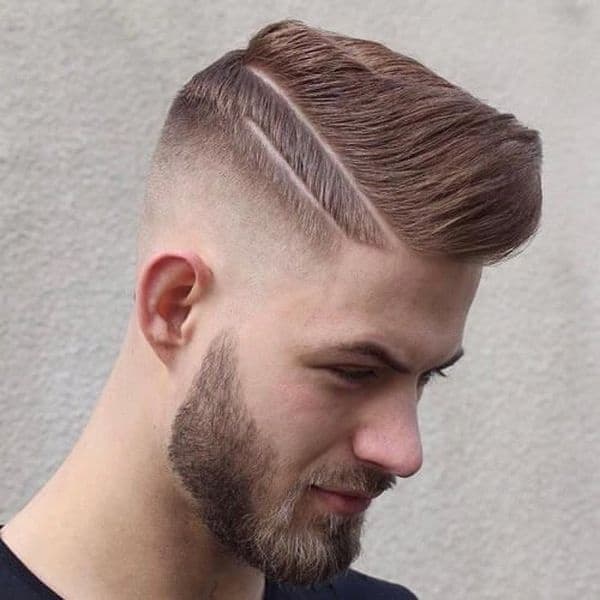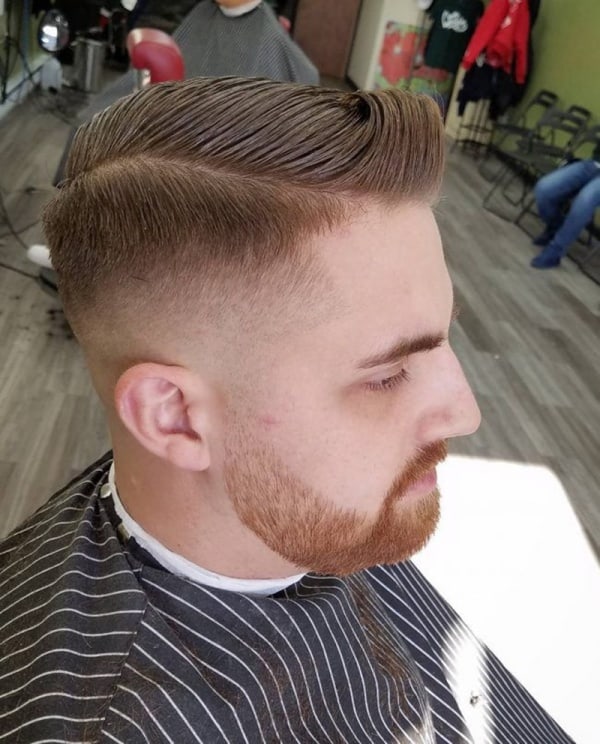 In this case, the hair on the sides is trimmed to create a high fade look, and in the middle, the hair remains more extended than a usual fade. The beard looks denser due to the high fade style. You can use a comb to shape your beard properly. A cut is given on one of the sides where you need to sweep your hairs on one of the sides. Maintain your beard by using beard oils to enhance the beauty of the style.
Side Part Fade With Beard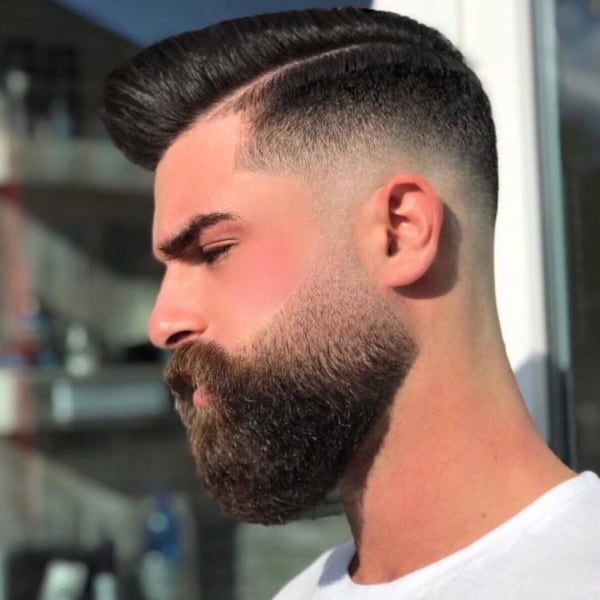 Men who love to keep their hair on one of the sides will love this hairstyle. The hair present on the sides of the head is given a faded look, and the beard is trimmed to create smooth edges. The mixing of hair and beard needs to be good to make this style work. Grow your strands to a certain length so that it becomes easy to sweep the hairs on one side of the head.
Long Hair With Full Beard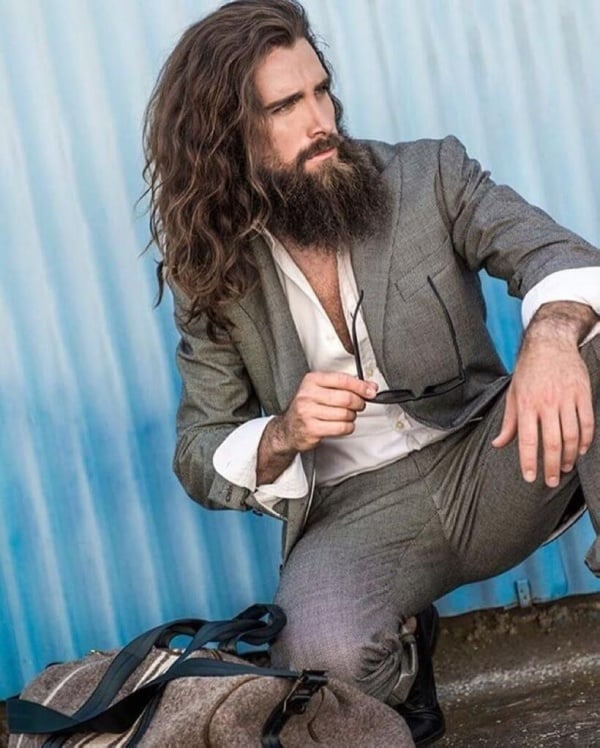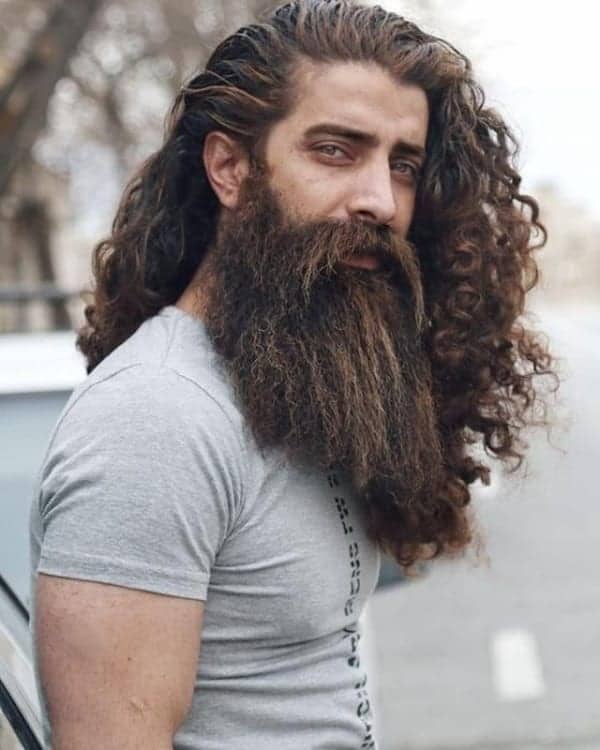 Long hair with a full beard will help to create a more manly look. When you decide to let your hair grow, you can make various hairstyles for men with beards, and a full beard will offer you the opportunity to become more versatile with your looks. You need to take proper care of both your hair and your beard to maintain their shine and silky nature.
Crew Cut With Beard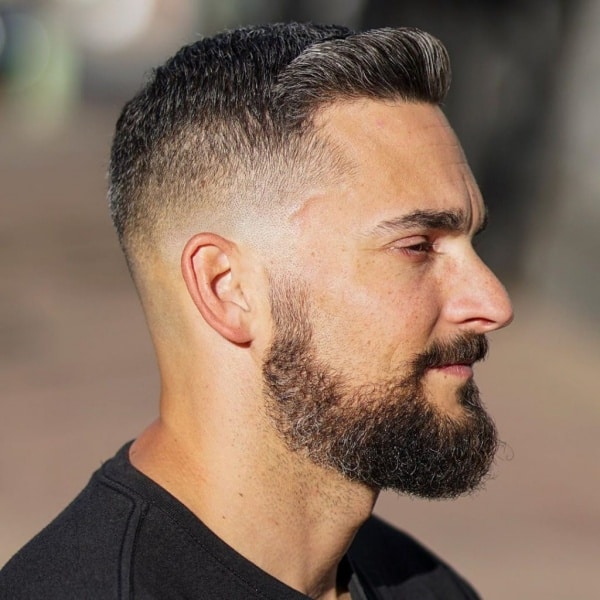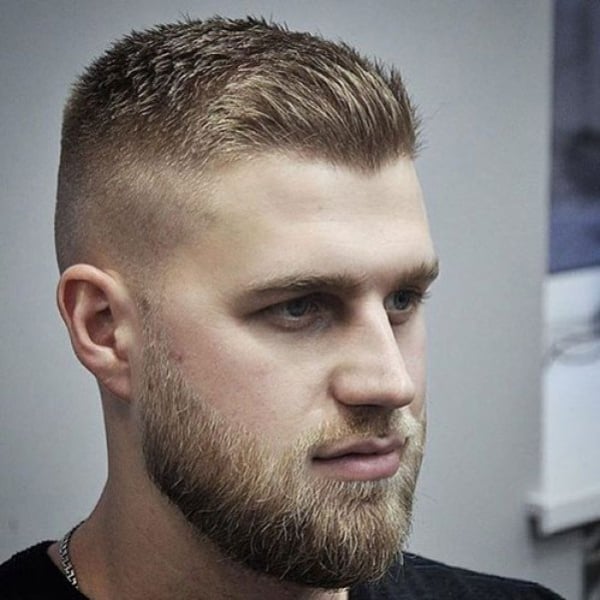 The hair on the top will remain in an upright position in case of a crew cut. Near the crown, the shortest hair strands can be observed, and the longest hairs can be seen in front from where the hairline is starting. On the sides, a flat look will be created horizontally. A well-trimmed beard with sharp edges will make your looks better than what it already is. You should definitely give one of the most popular hairstyles for men with beards a must-try.
Slick Back Hair With Cool Long Beard And Shaved Side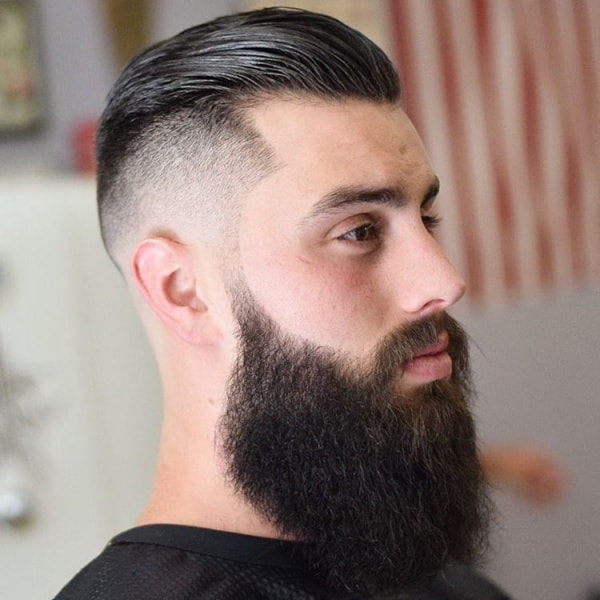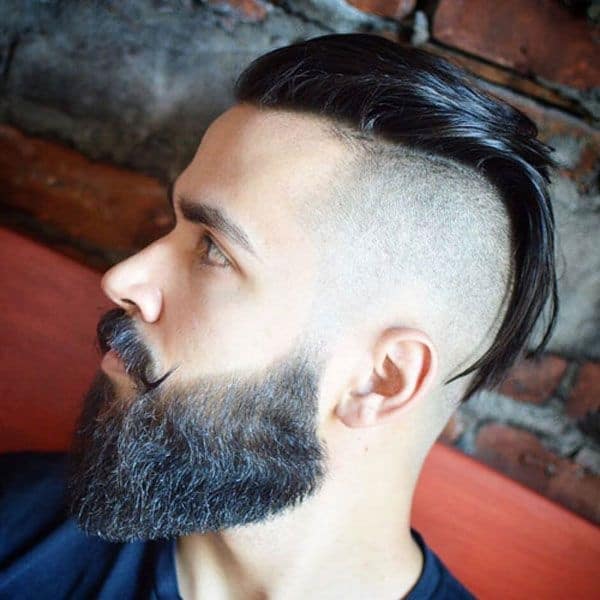 The sides of the head are entirely shaved, and in the middle, the hair remains long. This hairstyle can be created only after growing your hair to a certain length. After the haircut, sweep your hair backward, and you can use hair care products to keep the hair in the slick back position for an extended period. Let your beard go freely, as a long beard is required to complete this look.
Bro Flow Haircut With Beard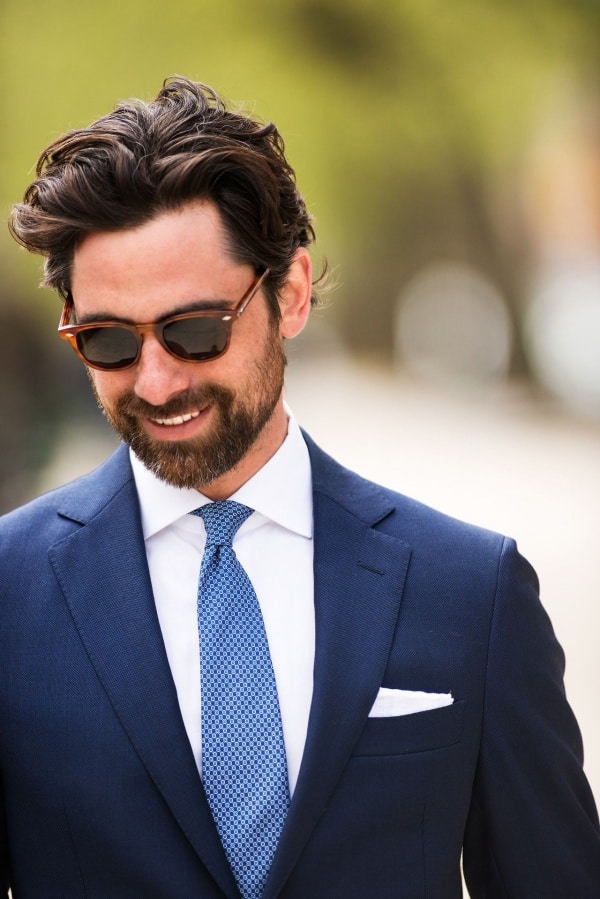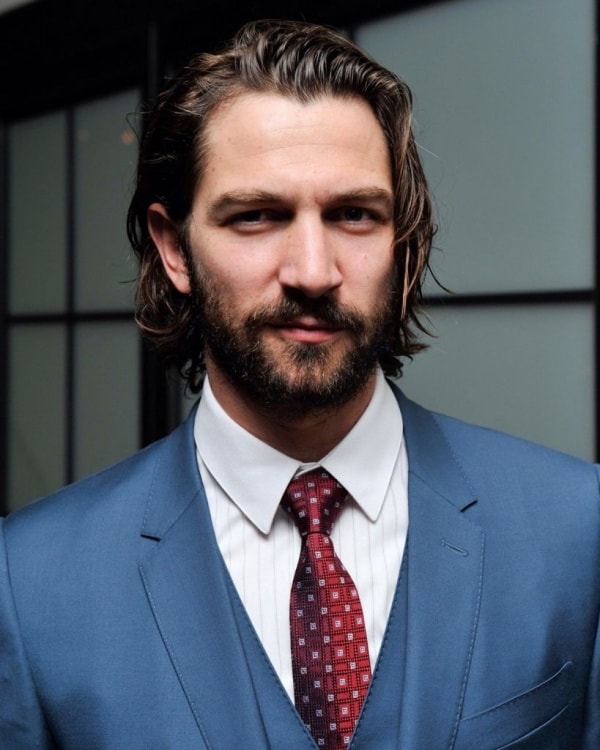 If you don't prefer to put much effort into a haircut, you can try this hairstyle based on long hair. In this case, you will be allowing your hair to grow and to take a natural shape automatically. The bro flow hairstyle can be created more efficiently, and most men preferred to brush their hairs back, but you can make any style you like, and if you can grow a beard, then there is nothing better than that.
Wavy Hair And Beard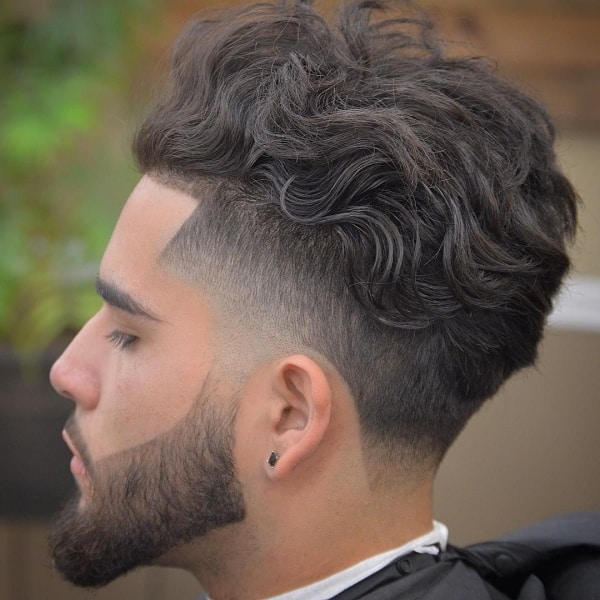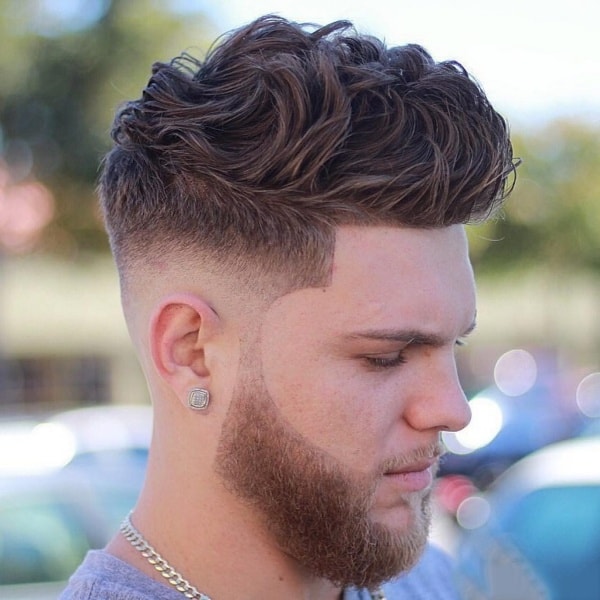 If the natural pattern of your hair is wavy, then the texture created by this will enhance the beauty of your bearded face. Comb your hair to increase the wave created by your hair strands. Hair density becomes very important when you want to achieve a wavy look. Use hair care products to maintain the proper hair density. The shape or style of your beard will not affect the hairstyle as almost every bead style suits wavy man hairs.
Pushed Back Slight Wave Texture With Beard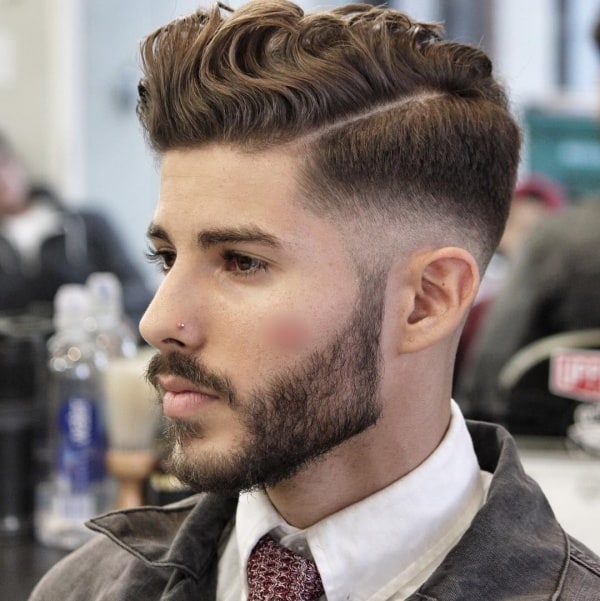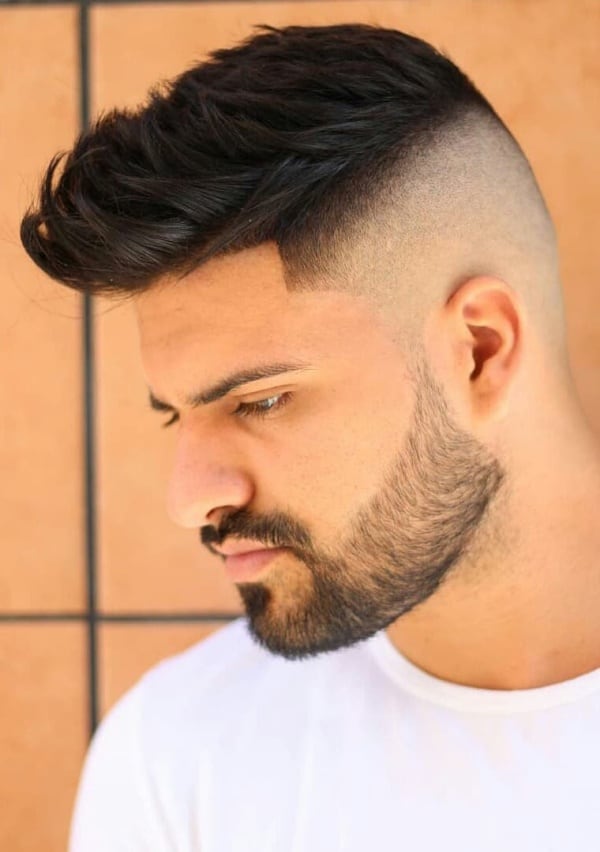 This textured hairstyle goes well with a long, dense beard. The hairs present on the sides and a particular portion in the back are cut to give it a faded look. Then the hair in the middle part will be pushed backward by using a comb; this will create slightly wavy hair. Visit a barber after specific periods to maintain the right texture of the hairstyle. Use beard oil and other beard care products to maintain the shine of your beard.
Blonde Rough Texture With Beard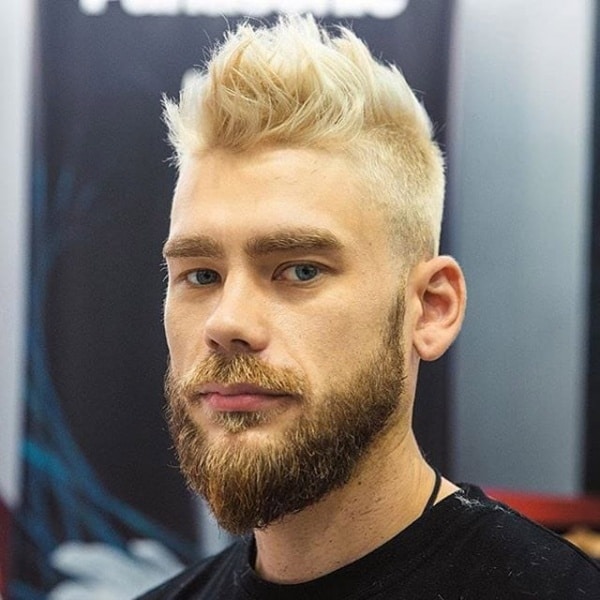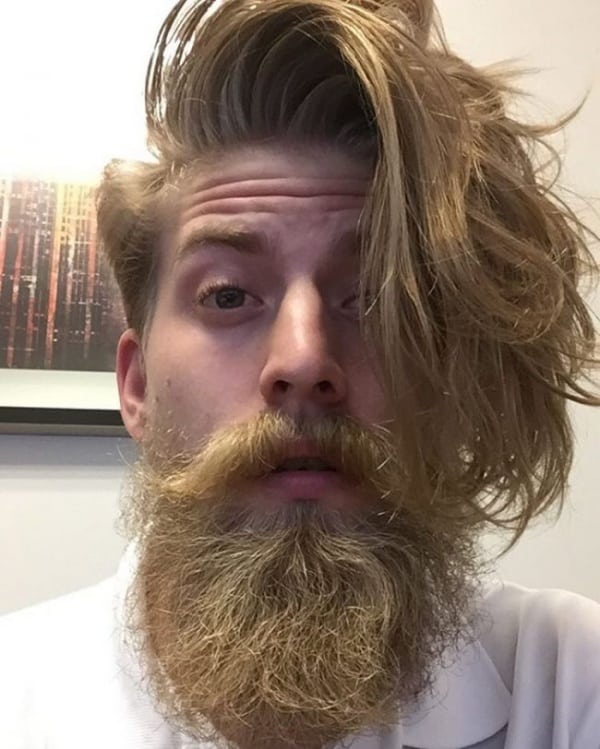 To achieve this look, you need to have blonde hair. You can also dye your hair blonde to achieve this look. When you look at a rough hairstyle, not much hair care is taken, but a lot of patience is required to create this look. A beard will help you in creating a more rough and rugged look.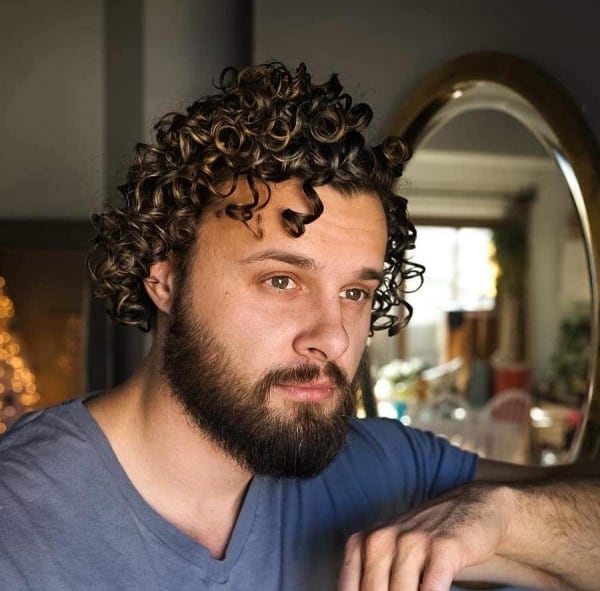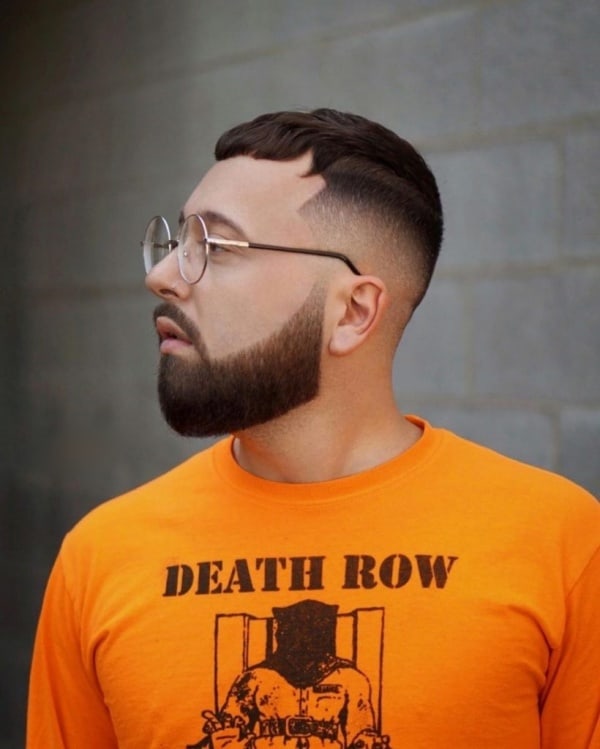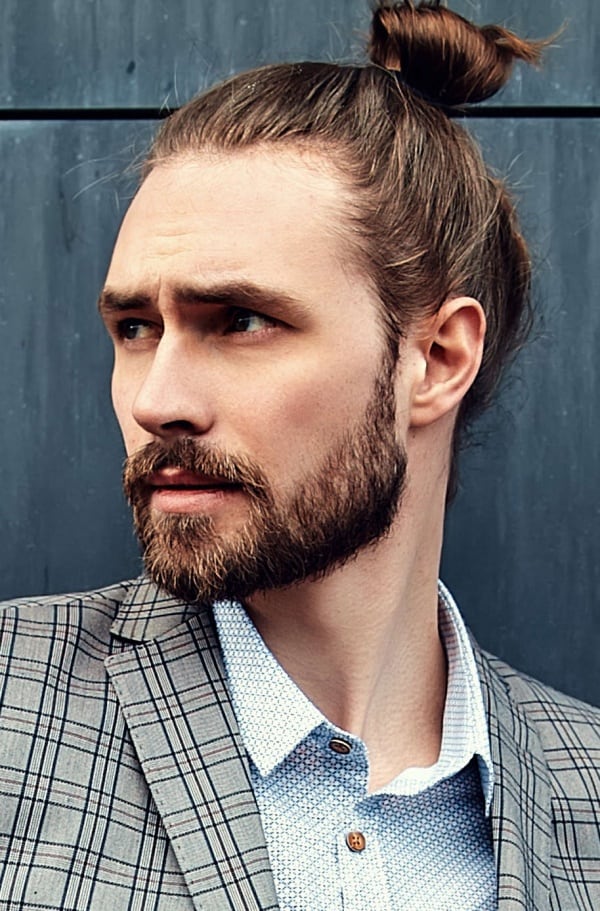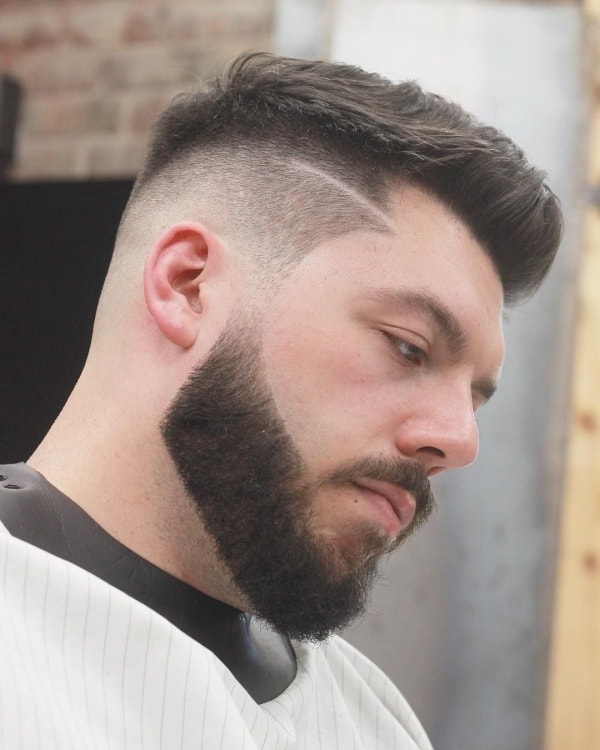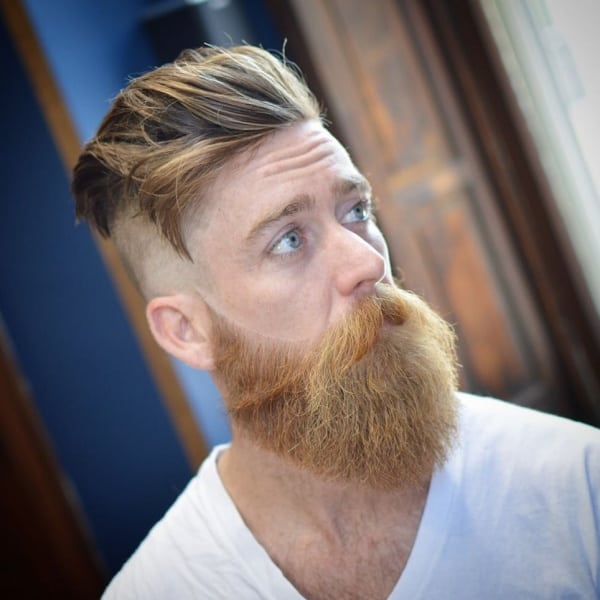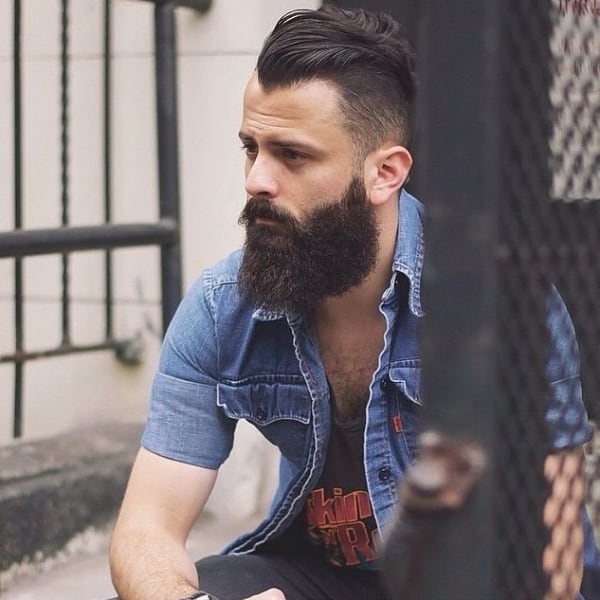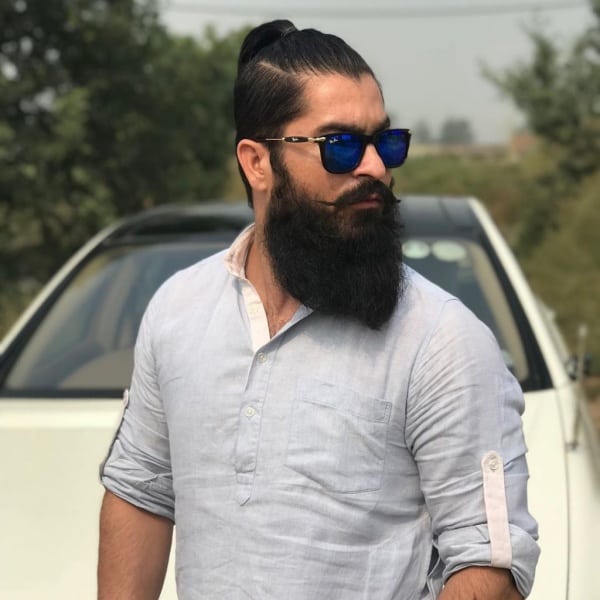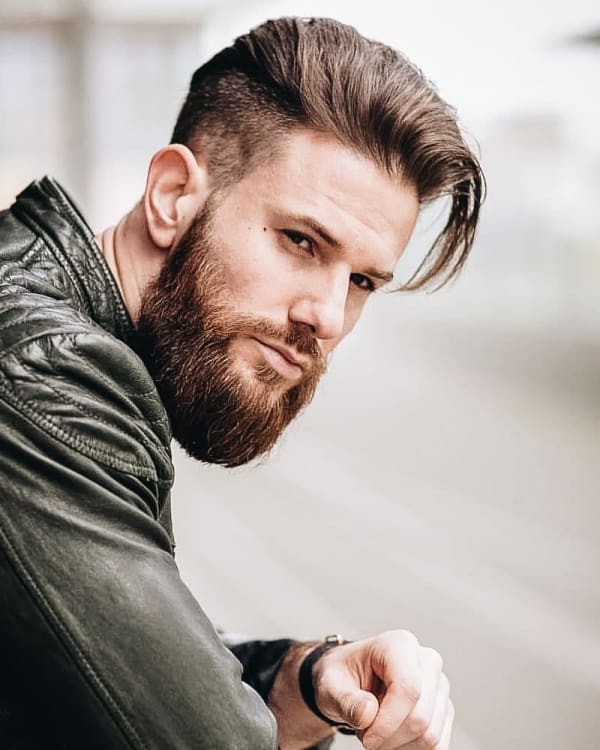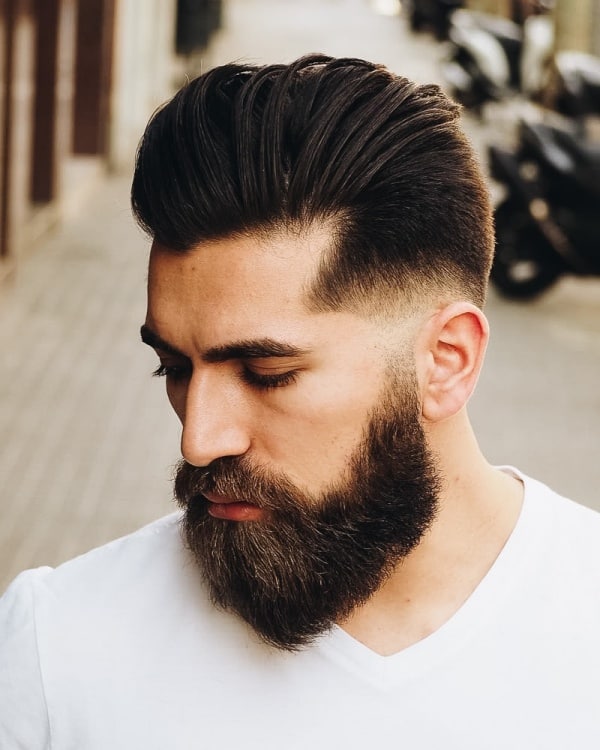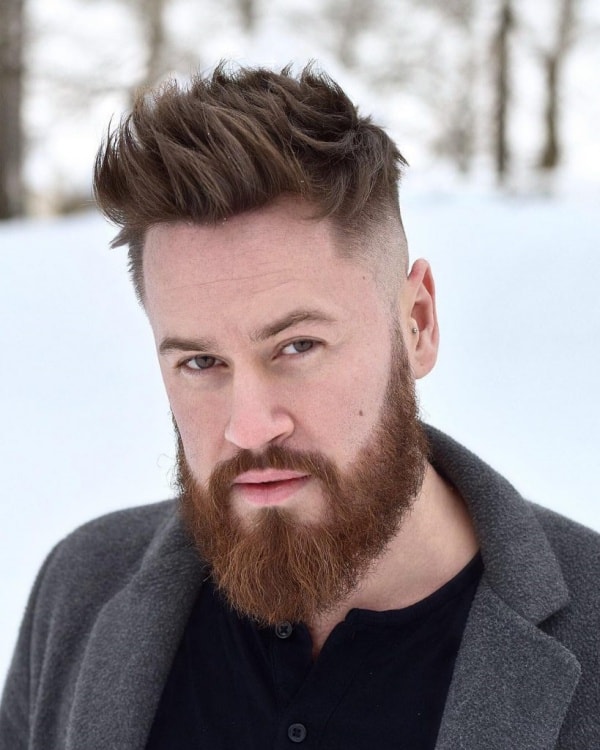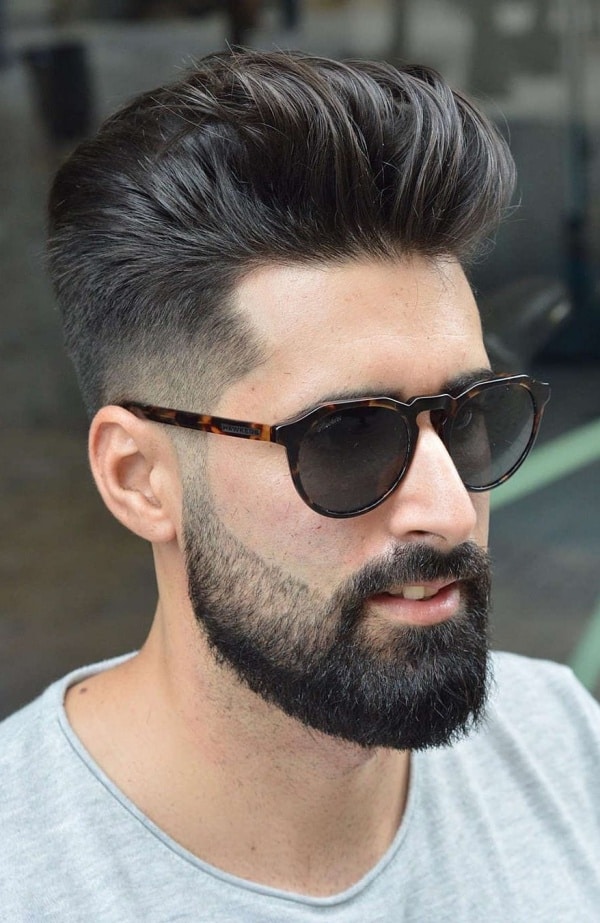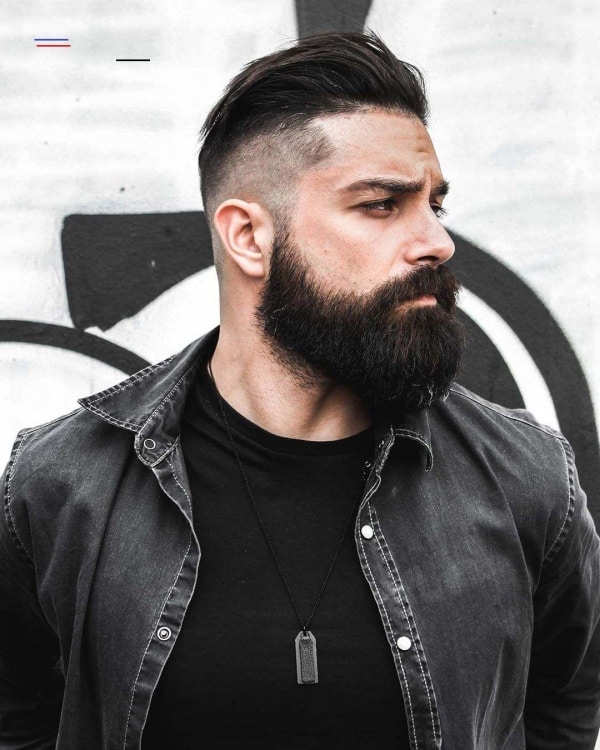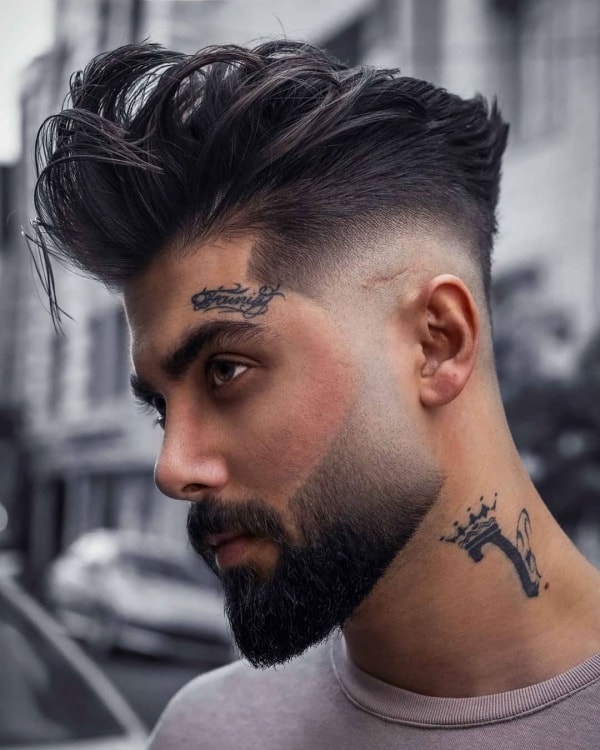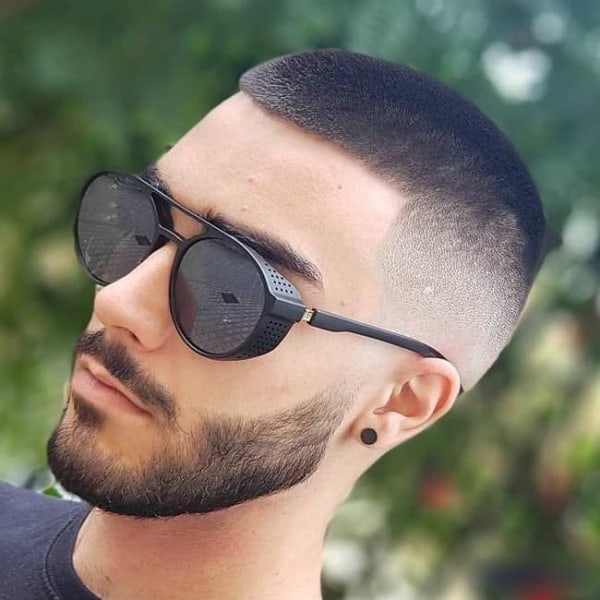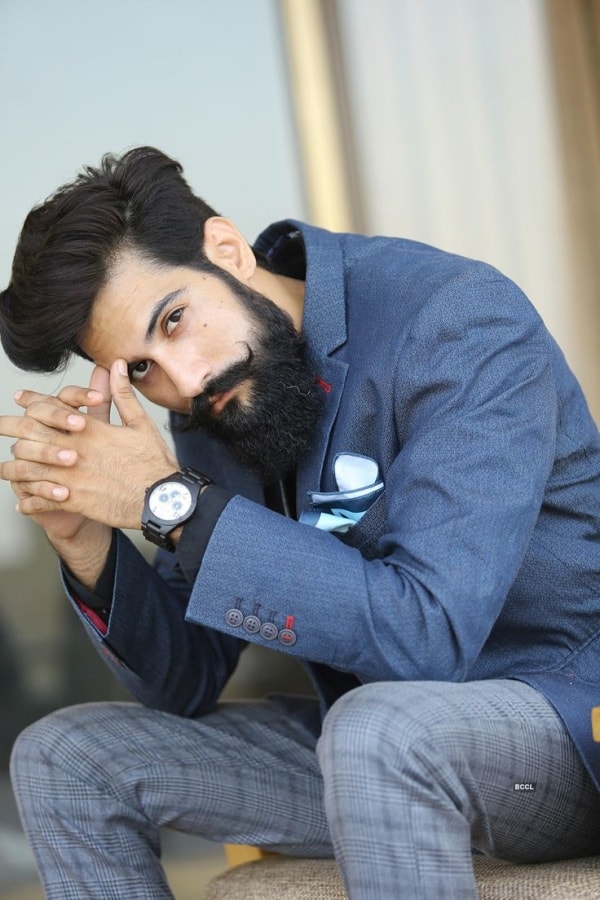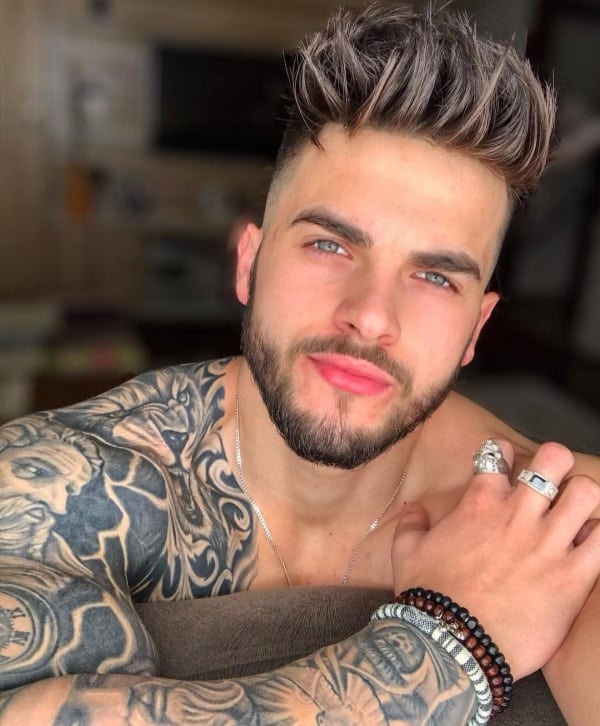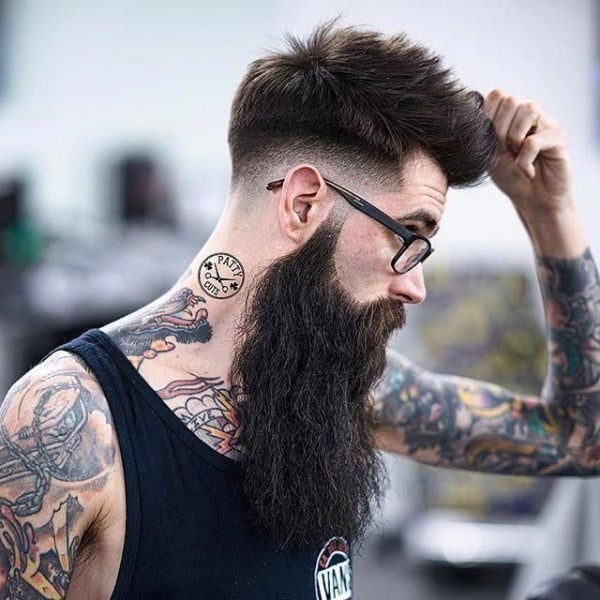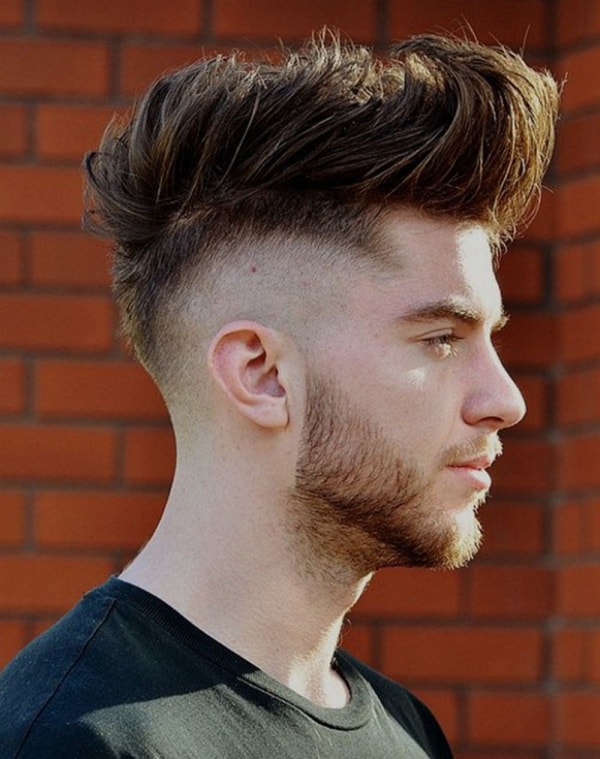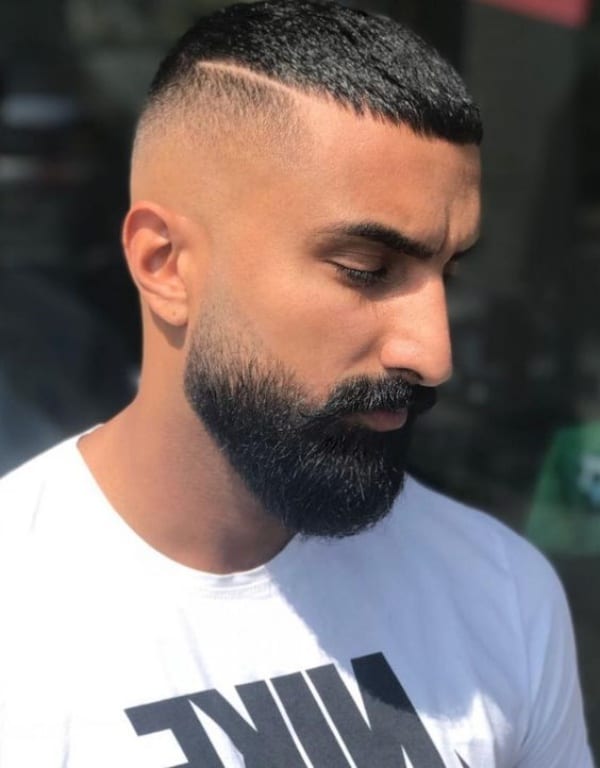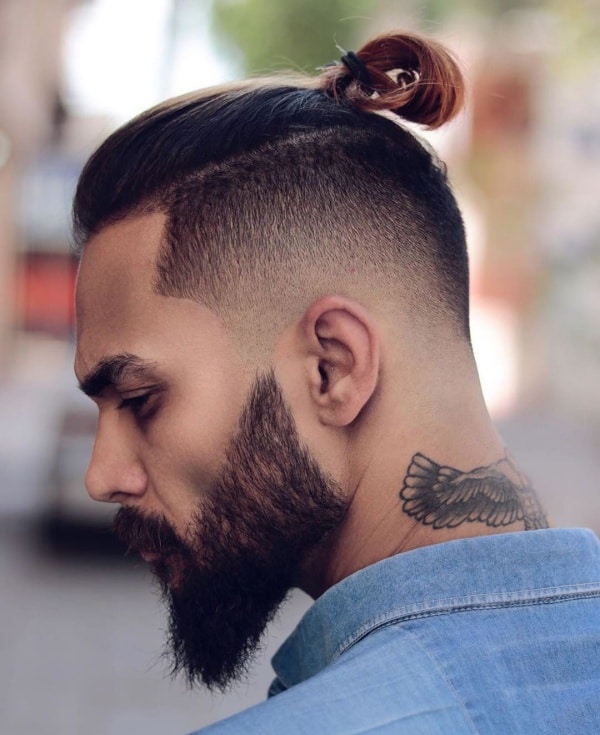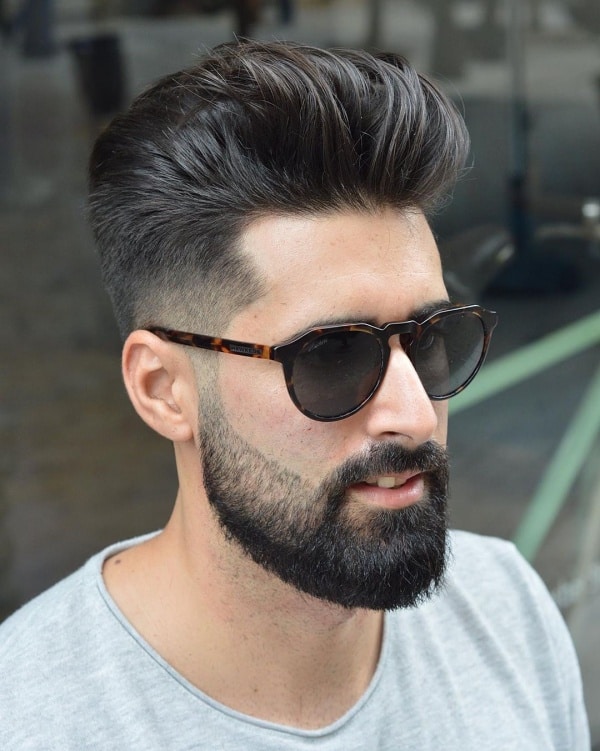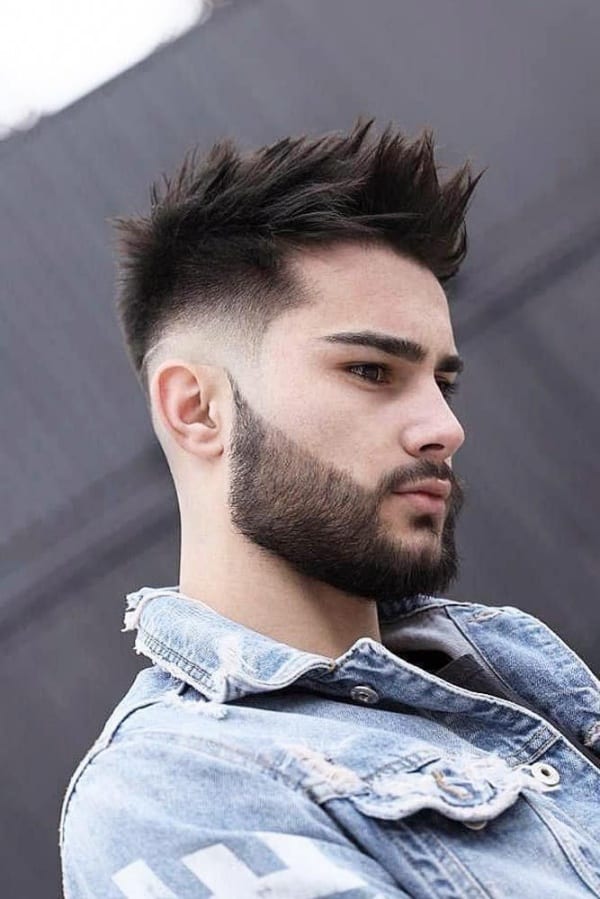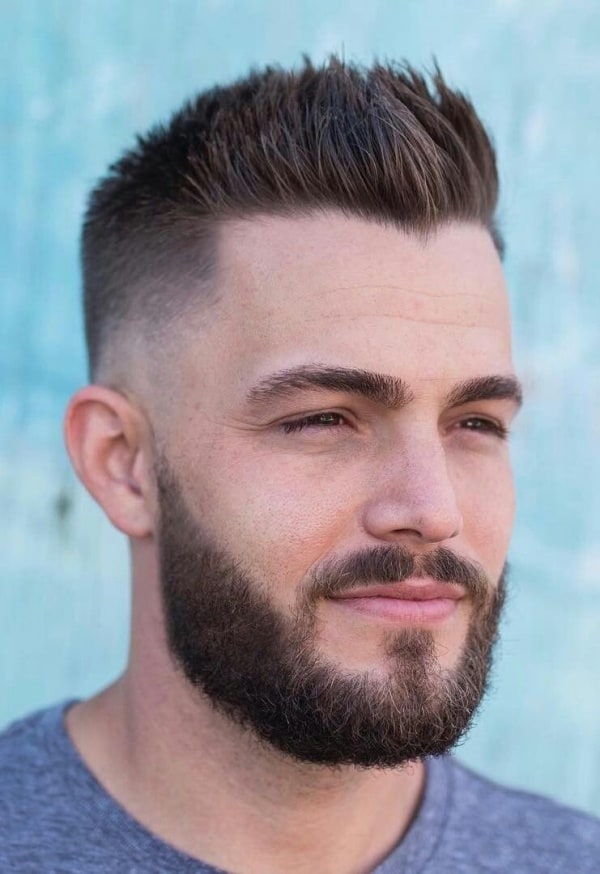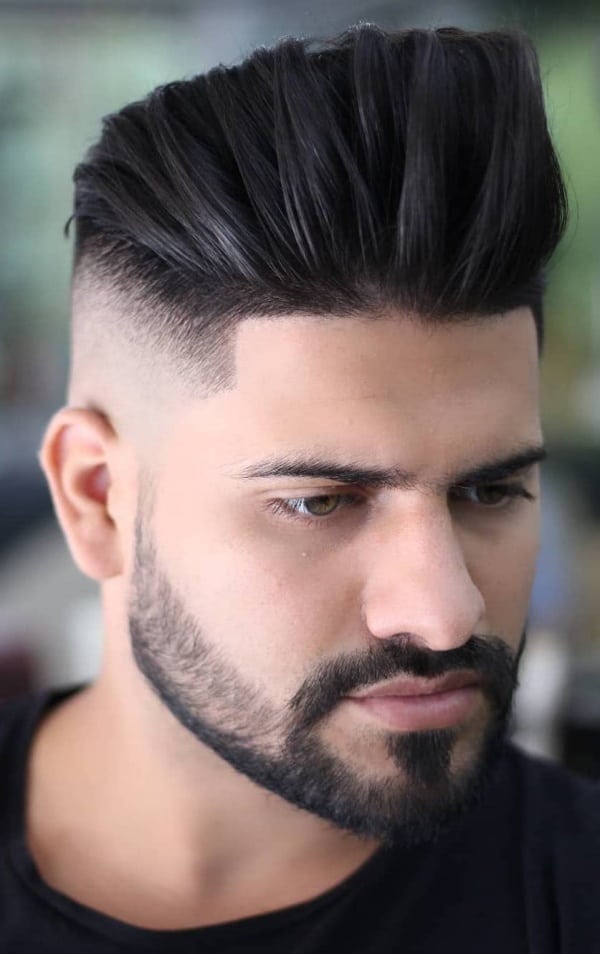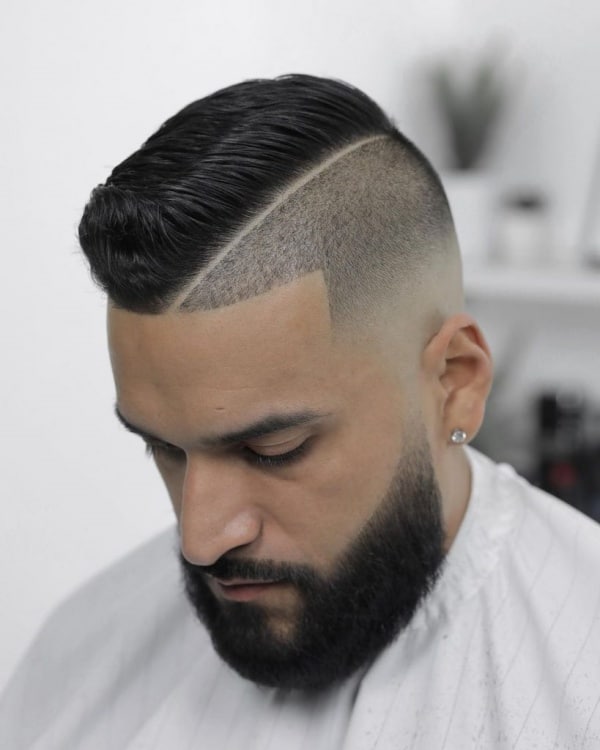 Which Hairstyle Is Best With Beard?
If you prefer a rugged and masculine look, then, of course, you are a beardo. But to achieve the best results, you need complementary hairstyles for men with beards. The hairstyle you should choose depends totally on the structure of your beard. A long and thick beard demands a different style, whereas a thin beard suits others. Here are various hairstyles you can go for with a beard look:
Beard + Bro Flow
Beard + Longhair
Beard + Afro
Beard + Wavy Hair
Beard + Drop Fade
Beard + Man Bun
Beard + Pompadour
Beard + Quiff
Beard + Side Parts
These styles are not for every beard style. As said earlier, your hairstyle entirely depends upon the kind of beard you possess.
Do Beards Look Better With Short Hair?
Any length of hair can be styled with your hair if you know how to style it properly. But to keep balance, short hairs tend to match with a long, complete, and thick beard. A long beard adds up a wild masculine effect to the look, and when paired with short hair, it just looks stunning. So, if one has long hair, it is often recommended to cut your hair short. A long full beard with slick back hair tends to be a trendy choice. Ultimately, many of the best short haircut styles for men look good with beards. 
Are Guys With Beards Attractive?
The choice of liking a bearded look or not keeps varying from person to person. It is not an aspect that can be judged as such because options vary a lot. However, if we go on with an average, men are more attractive if they have a beard. Studies say men with more facial hair are considered to be more beautiful. Bearded men with more masculine appearances are told to be more attractive, especially for long-term relationships. They are perceived to be healthier according to human biology. 
Conclusion
Whether you are a true man is expressed through your attitude and not your beard or hair. However, the hairstyles for men with beards enhance their manly charm and helps them to draw attention in the crowd. After all, who does not love being noticed by women and be in the limelight? If you are trying to have some experimentations with the overall look for long, then wait is now over. You can attempt any of the hairstyles, keeping the structure of your face and beard in mind, and achieve a wholly groomed appearance within seconds. Don't do the foolishness of leaving the chance of an entire makeover with these hairstyles with different beard shapes.