Everyone wants a perfect hairstyle for them so that they can have an ideal overall look. People who have a double chin and fat faces are more conscious about getting a hairstyle that can hide their plump face. There are various short hairstyles for fat faces and double chins which can give your face a thinner look.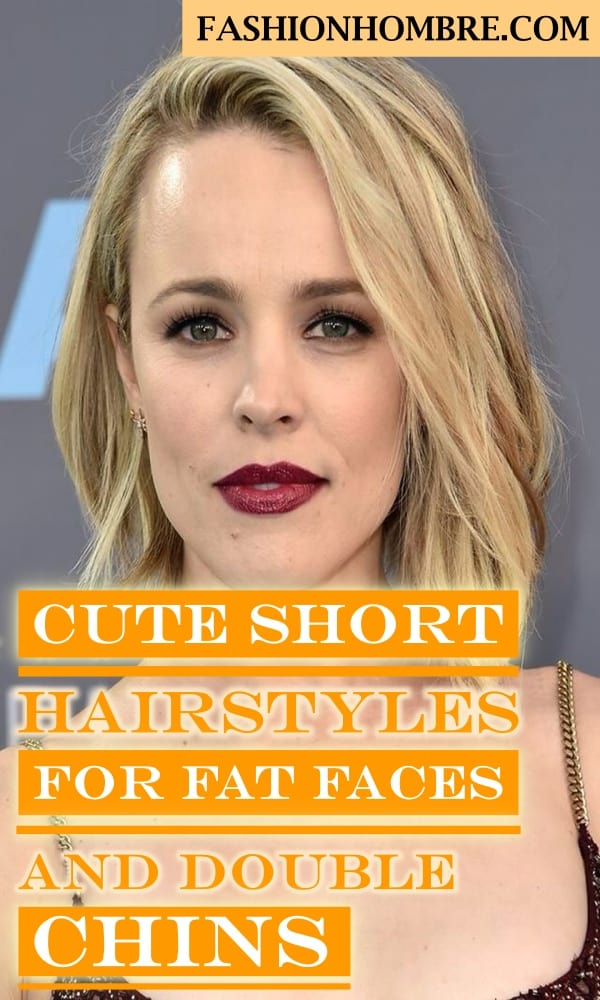 To make your face seem slim you have to just pick the right hairstyle. Hence, in this post, we are giving some tips to follow prior to choosing a hairstyle, loose face fat and maintaining short hairs in the best way. Apart from this, we are also giving you a list of 12 types of short hairstyles for fat faces and double chins from which you can select a style that looks great on you. Also, check out some easy protective hairstyles for natural hair.
Cute Short Hairstyles For Fat Faces And Double Chins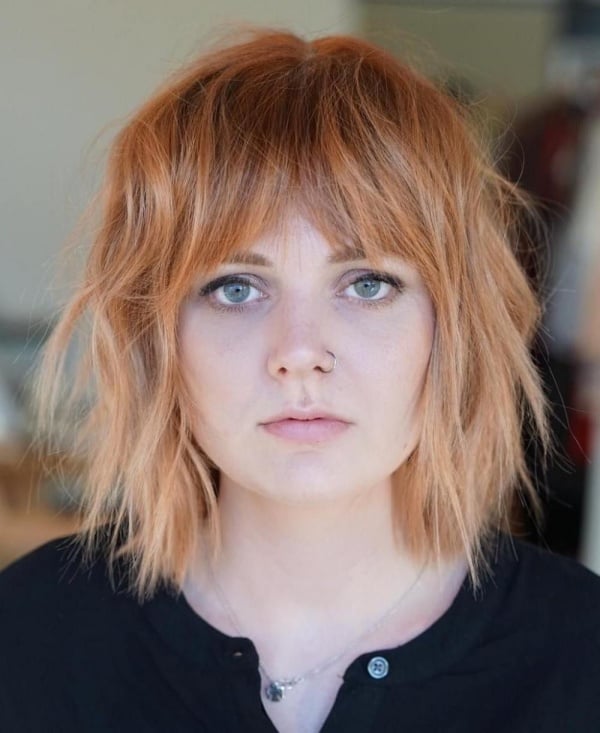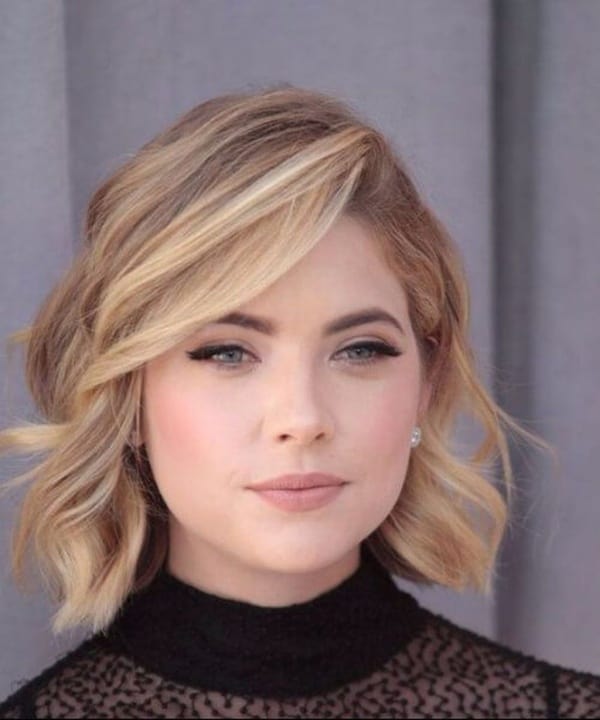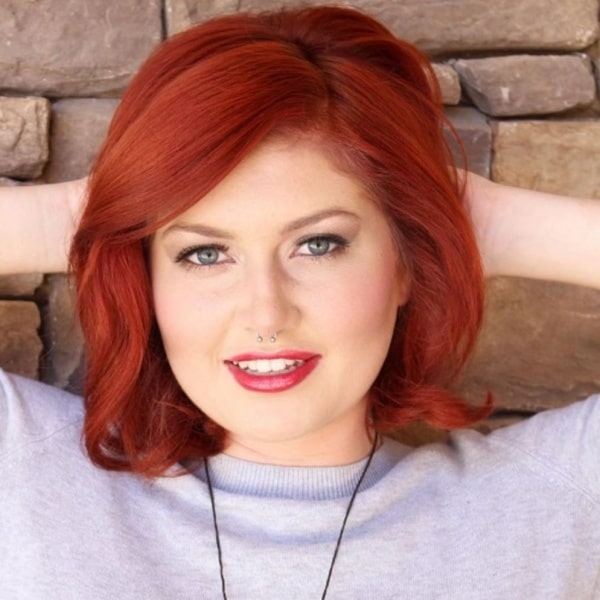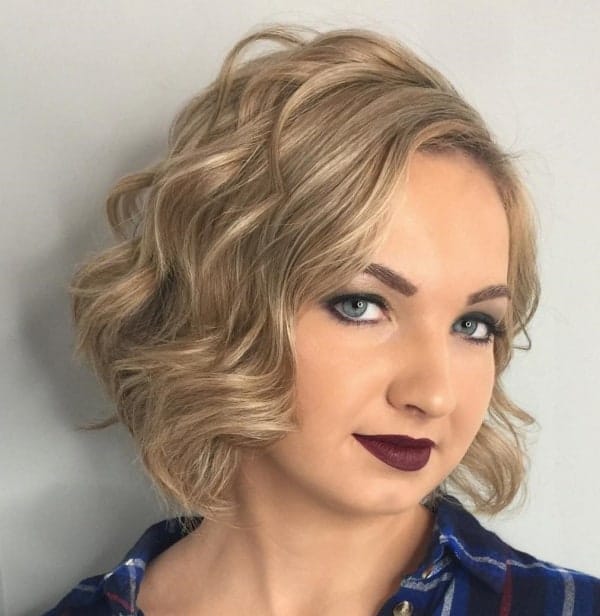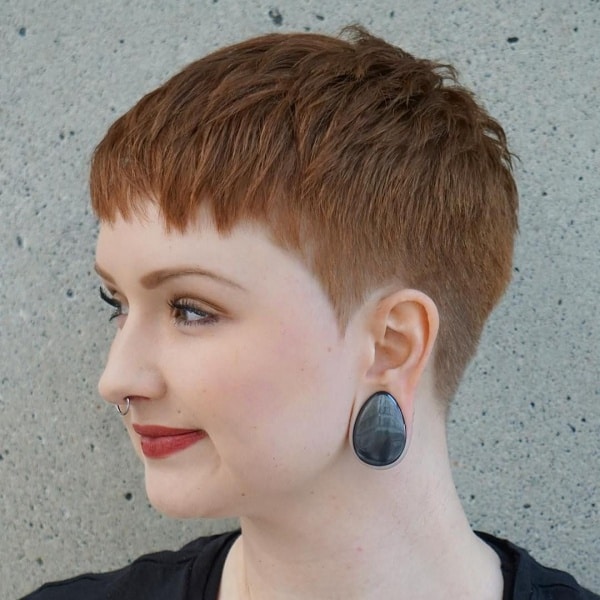 Tips to Keep In Mind Before Choosing A Hairstyle
Some of the tips that you must follow before choosing a hairstyle are as following:
You should know your face shape or size while choosing a hairstyle. There are many face shapes such as round, oval, diamond shape and many more; so you must select a hairstyle accordingly.
If you are between the ages of 10 to 15 then you should choose a hairstyle which does not let you appear adult than your age.
Choose a hairstyle in such a way that you have much time to manage them. For example, it may be a bit time taken if you choose a hairstyle that needs blow dryer or straightening on a daily basis.
Always opt for hairstyles according to your hair texture and hair type.
Most important select a hairstyle in which you feel comfortable and carry them easily.
Tips to Lose Face Fat
If you want to reduce face fat and then you can follow some tips given below to make your face toned and slim.
Try some facial exercise which helps in reducing double chin and face fat also.
Don't eat oily or greasy food full of fat.
Exercise on a regular basis, as workout will help in reducing fat from your whole body as well as from face. You can also opt for running in the morning and evening.
Beauty sleep is very important, so wake up early at night.
Lastly, drink lots of water as much as you can.
Tips for Maintaining Short Hair
Short hairs take less time to wash and can be managed easily. So, some tips to maintain short hairs are as follows:
Style your hair fast with a spray bottle or damp comb.
If you have dry or coarse hair then you should light hair oil.
Always wash your hair using high-quality moisturizing shampoo and conditioner.
If you have coarse or curly hairs then use leave-in moisture.
Instead of using a blow dryer let your hair air dry, as heating products damage your hairs.
For extra shine, you must wash your hair with a cold place despite warm water. 
Different Short Hairstyles For Fat Faces And Double Chins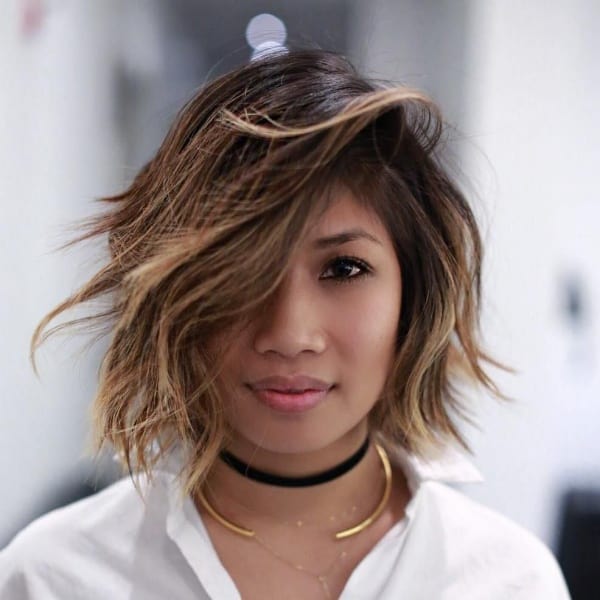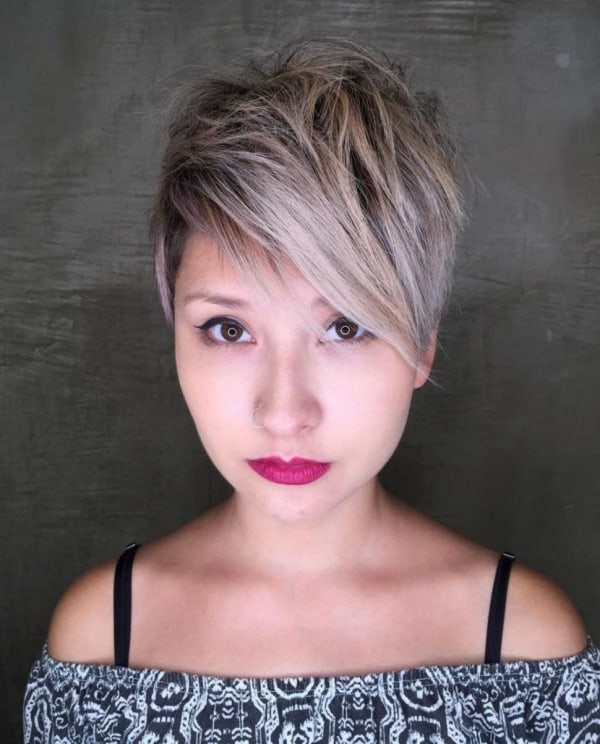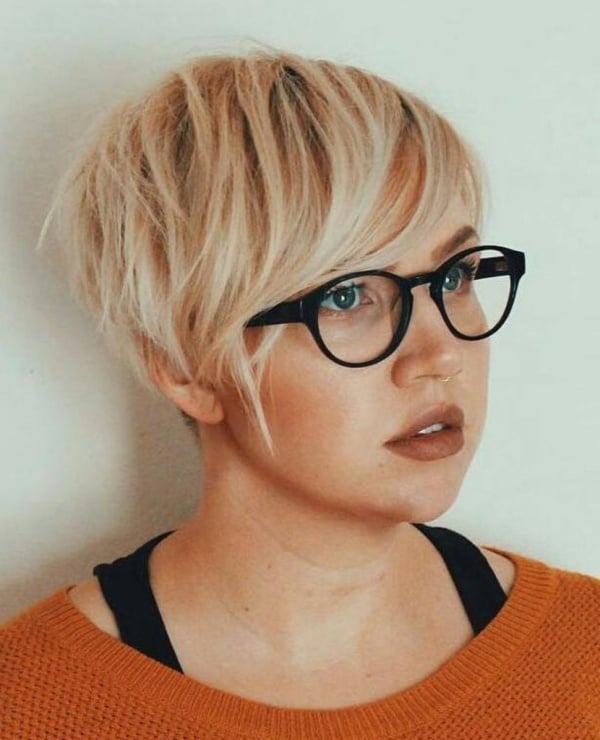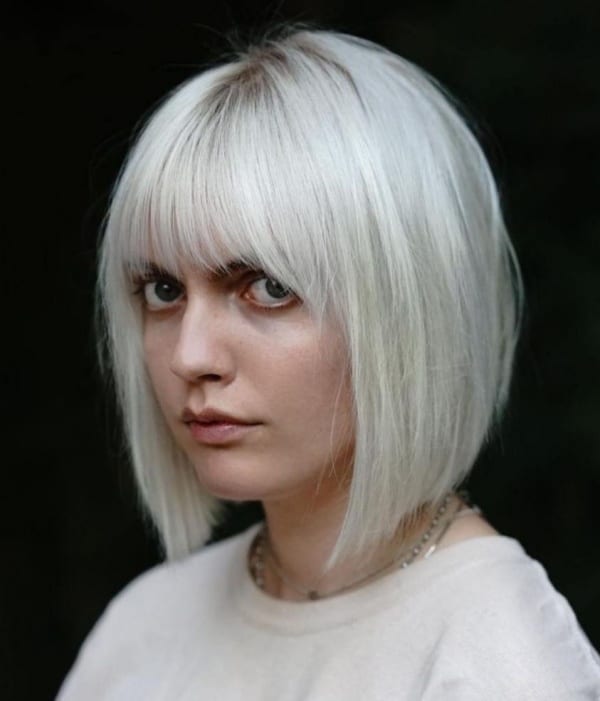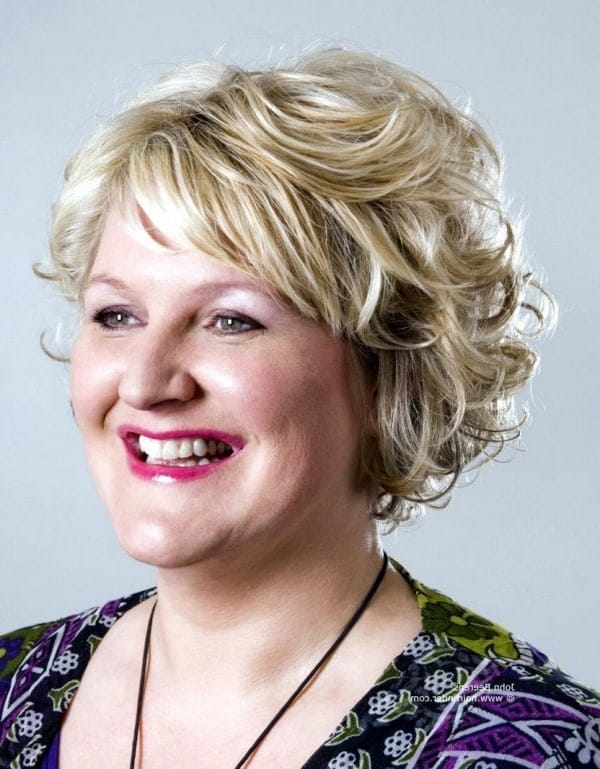 Asymmetrical Pixie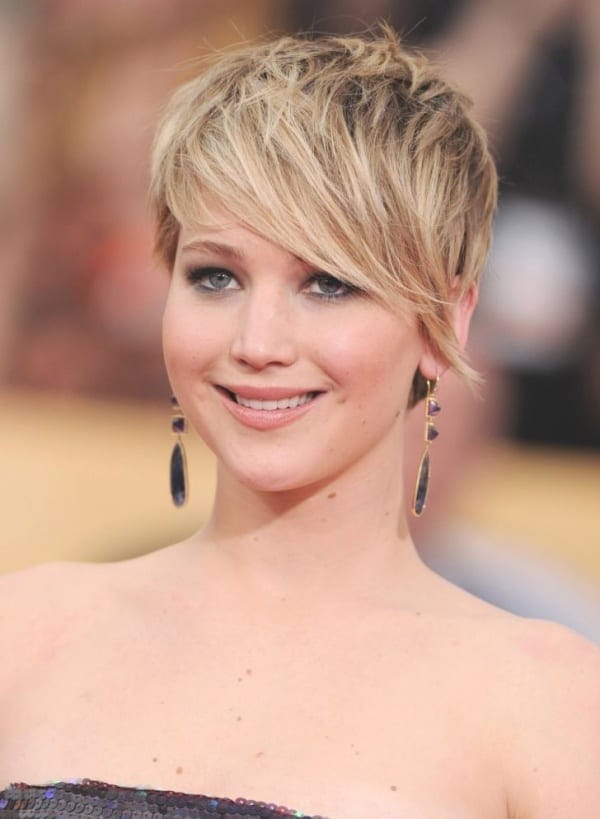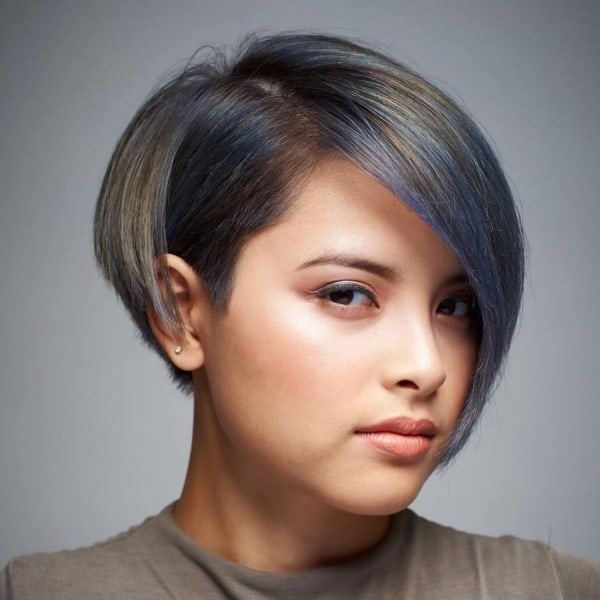 An asymmetrical pixie is one of the popular short haircuts for fat faces and double chins. For an edgy look, the longer bangs can be simply pushed to the side or curled a little bit. Moreover, this is one of the edgiest haircuts which makes it a great choice for those who want to a slim look for their fat face.
Long Bob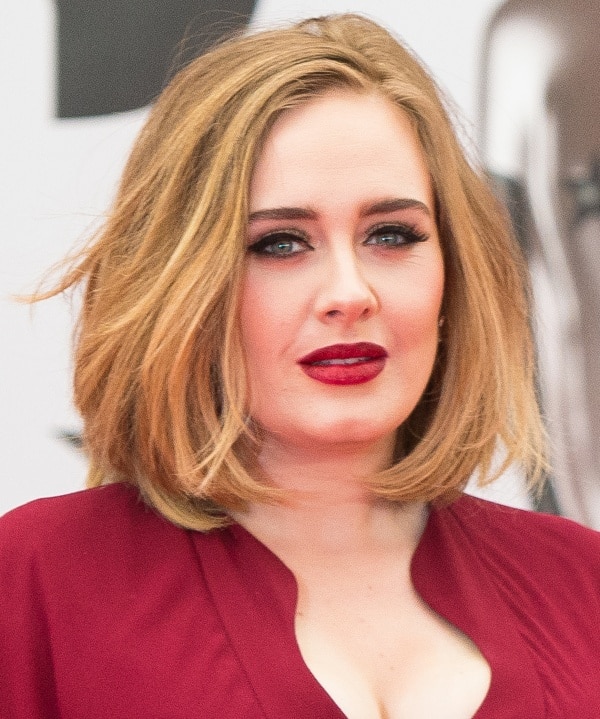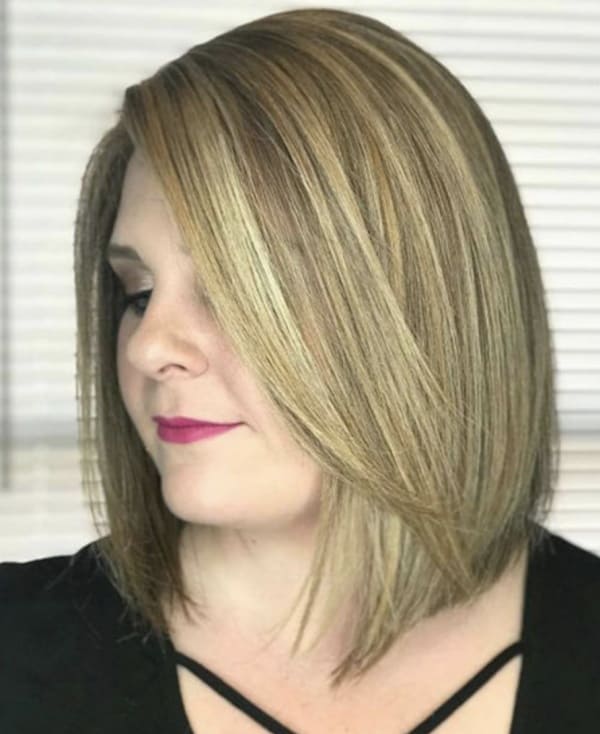 If you have a fat face or double chin then you can go for Long Bob hairstyle. You can style your hair so that you finish up with a straight, elegant-looking bob. If you already have naturally wavy then you might use some products to scrunch your hair for messy and wavy look. You can style a short ponytail with this style so that while traveling or in the office, you can feel comfortable. Here we have some cute braided hairstyles for long hair women.
Side Swept Layers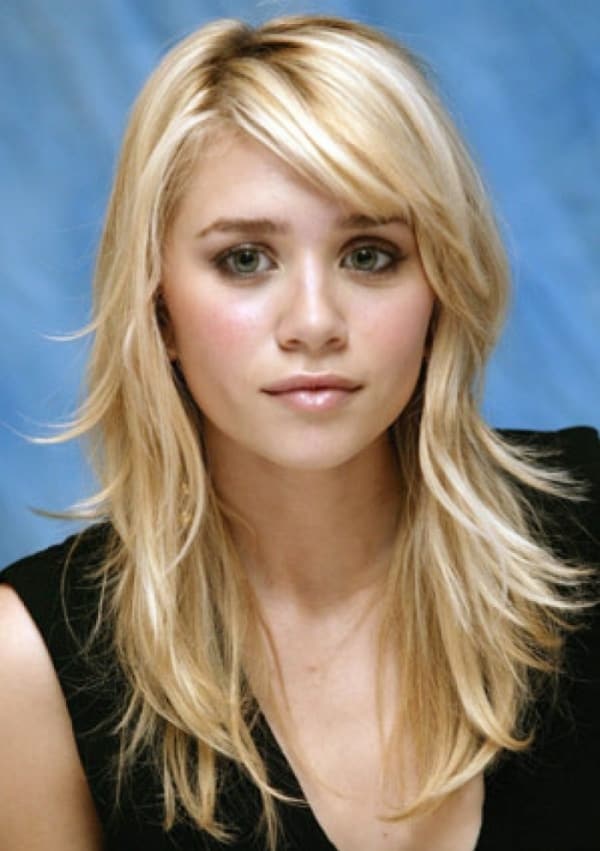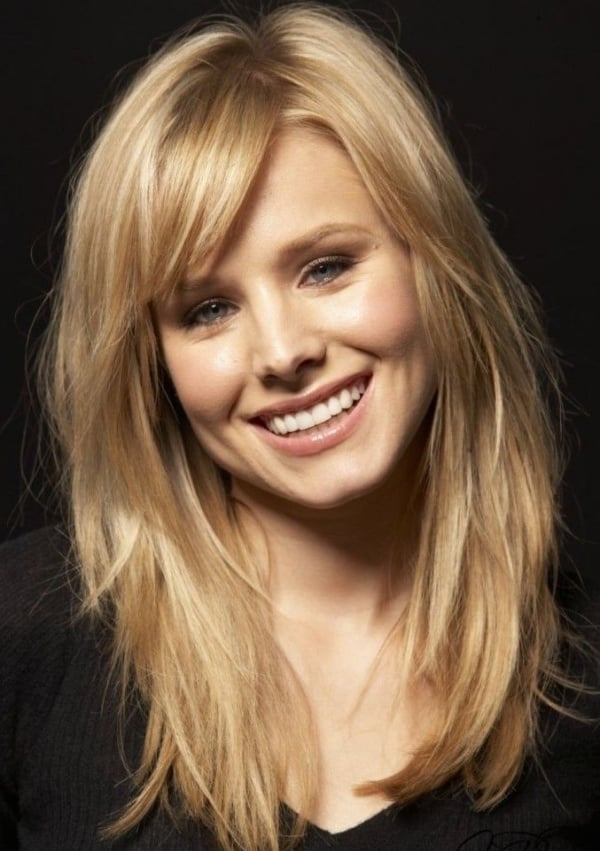 As a substitute of going for just side-swept bangs, you can also make all your hairs side-swept. By only creating a side part you can do this with many short hairstyles. On one side of your face, these layers hair helps in reducing the overall roundness of your face shape. Hence, this is one of the highly preferred hairstyles for fat faces and double chins that look great on plump faces.
High Bun with Bangs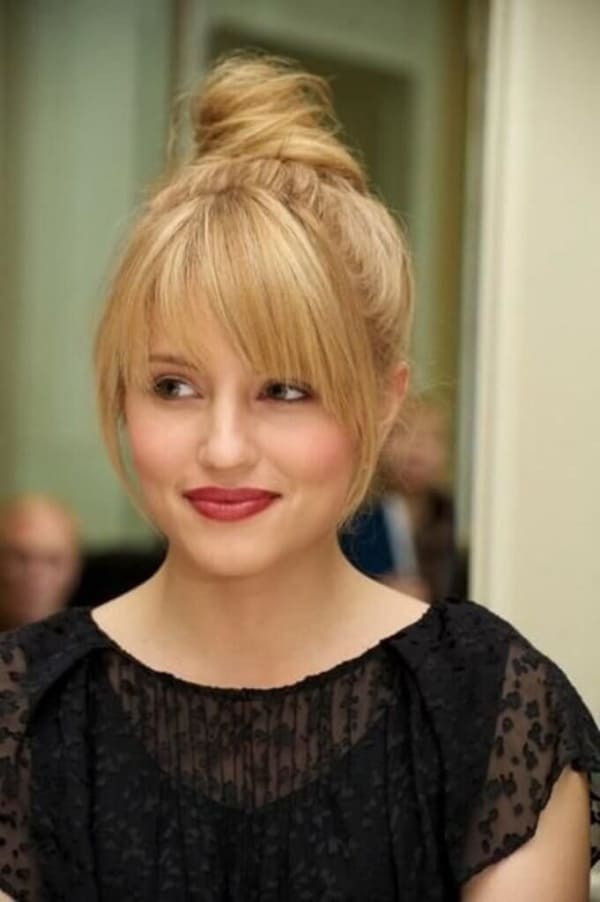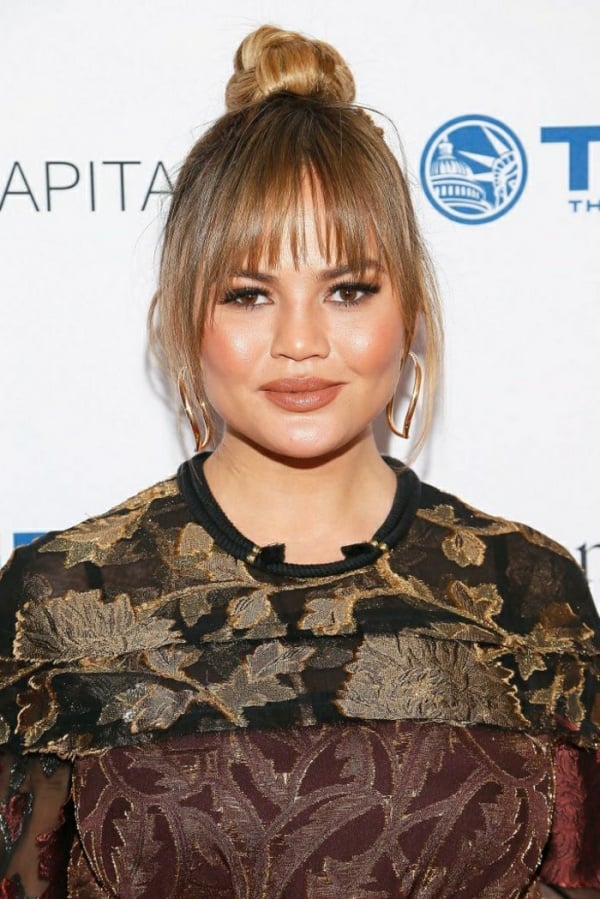 High Bun with Bangs is one of the cutest and short haircuts for fat faces and double chins. This style mainly involved placing a part of your hair into a bun whereas leaving the layers at the face. The layers along the side of the flat face help to emphasize the roundness of your face as hiding the double chin.
Layered Wavy Hair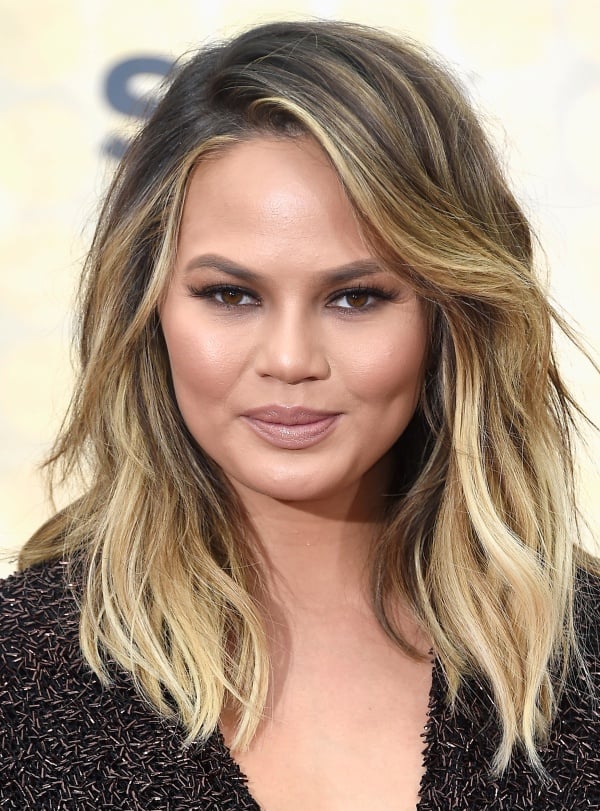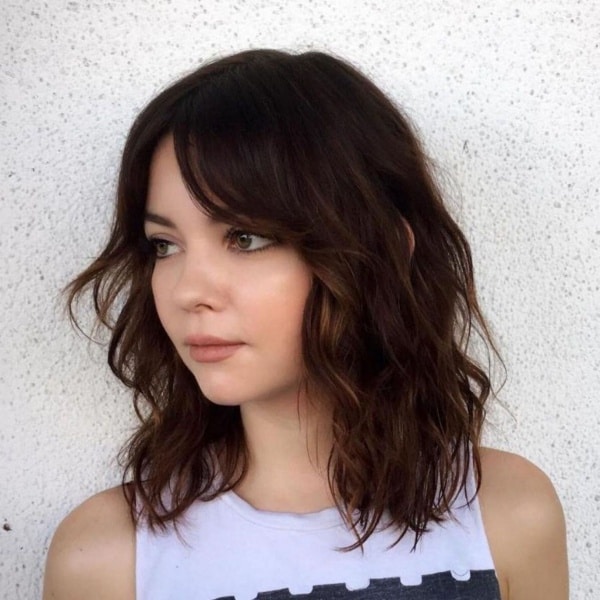 Next in the list of short hairstyles for fat faces and double chins is Layered Wavy Hair. In this haircut, the length of hair cut into the layers. This gives the fuller effect to your hairs and side bangs frame your double chin or fat face in a good way. Moreover, you can highlight some strands according to the hair color of your choice.
Simple Pixie Cut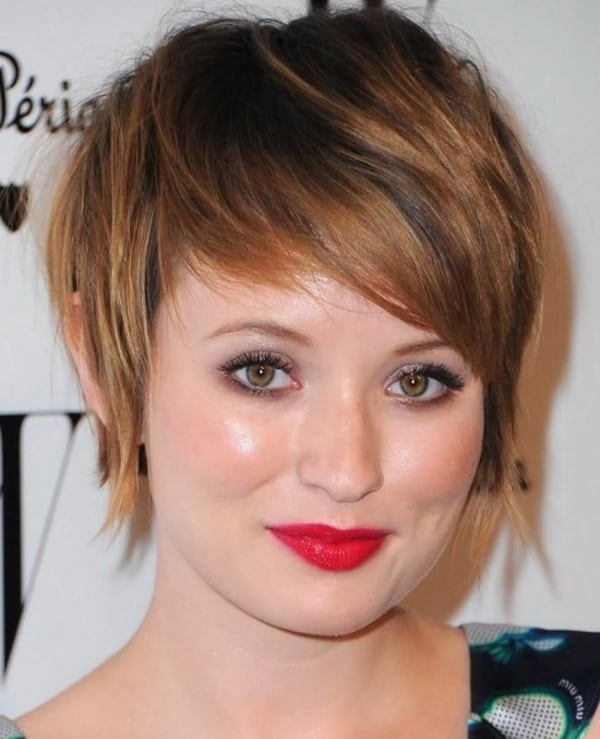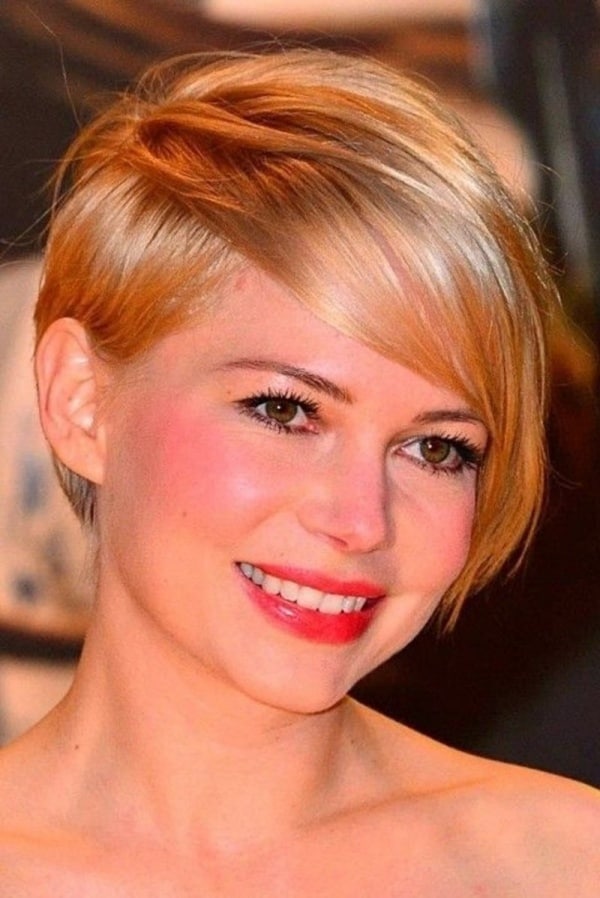 Simple Pixie Cut is one of the cute haircuts for fat faces and double chins. In this haircut, the sides and back are kept very small whereas the top has the most hair. Ask your hairstylist to ensure to cut the top part in an even way so that it frames your face well. A small bang will also be there to give your face an acute and slim look. Furthermore, it defines the bone structure of the face very well.
Teased Bob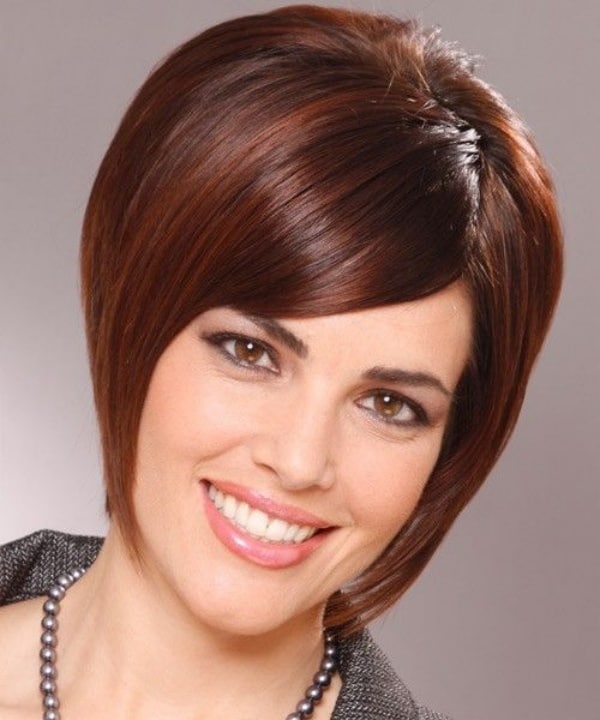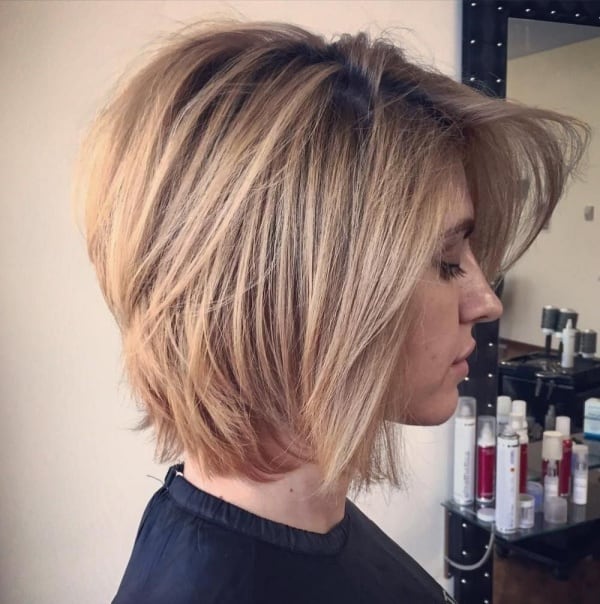 Teased Bob is one of those hairstyles that work with most bob styles and does very well with an inverted bob. By teasing your hair with a styling product and blow dryer you can add volume in the back of your bob. This added volume in the back will help you to elongate your face naturally and gives your hairstyle a finished or perfect look. Apart from this, Teased Bob haircut suits all age groups as well as best for summers.
Layered Pixie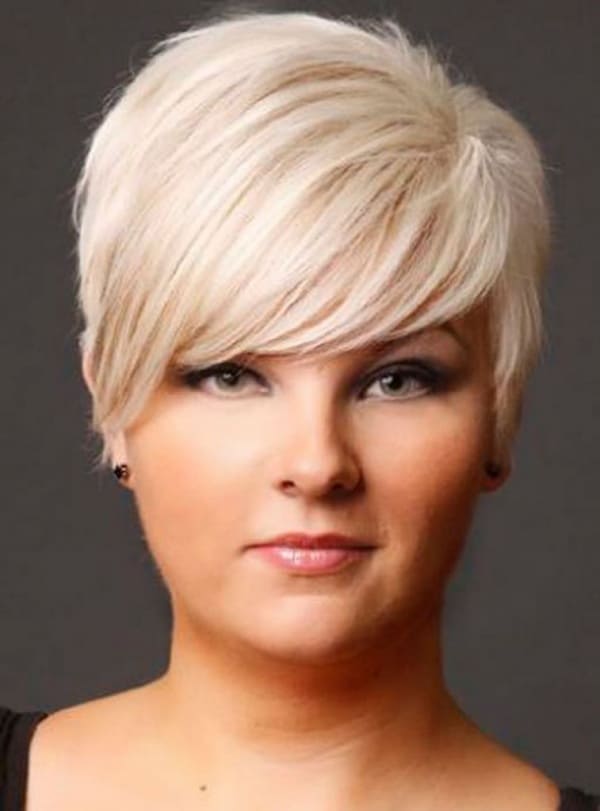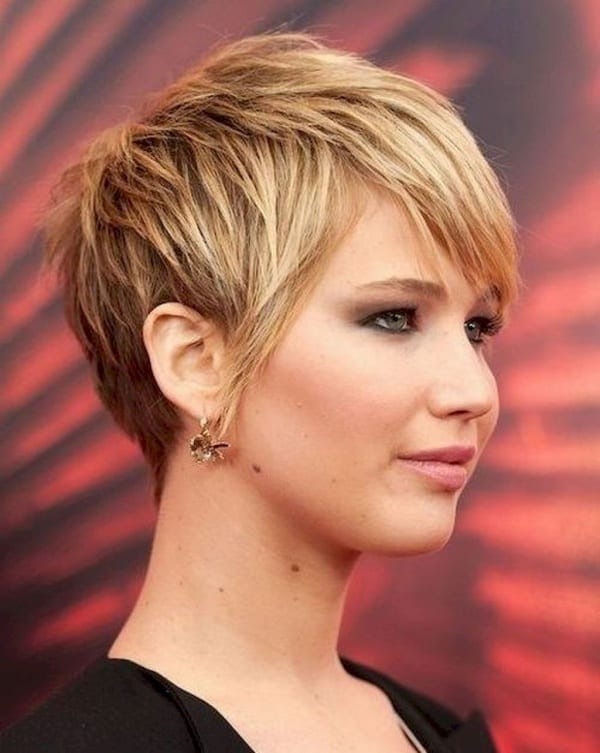 If you are looking for layered haircuts for fat faces and double chins then you choose Layered Pixie. This haircut tends to look gorgeous on people with fat faces and double chins. You can ask the hairstylist to cut layers as help in attracting the attention away from your chubby face. Additionally, in the pixie cut the shorter hair helps to lengthen your neck and give your overall a thinner look.
Bangs With Updo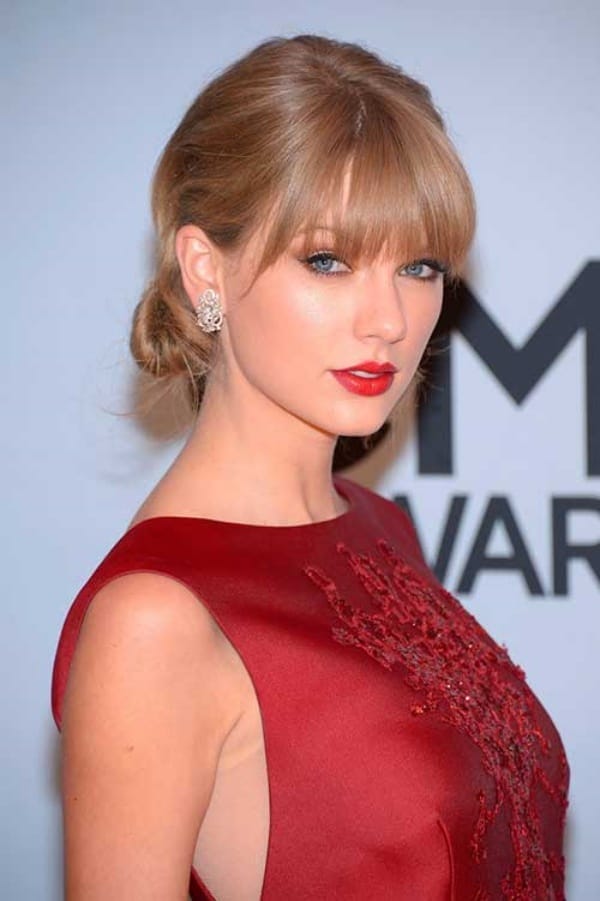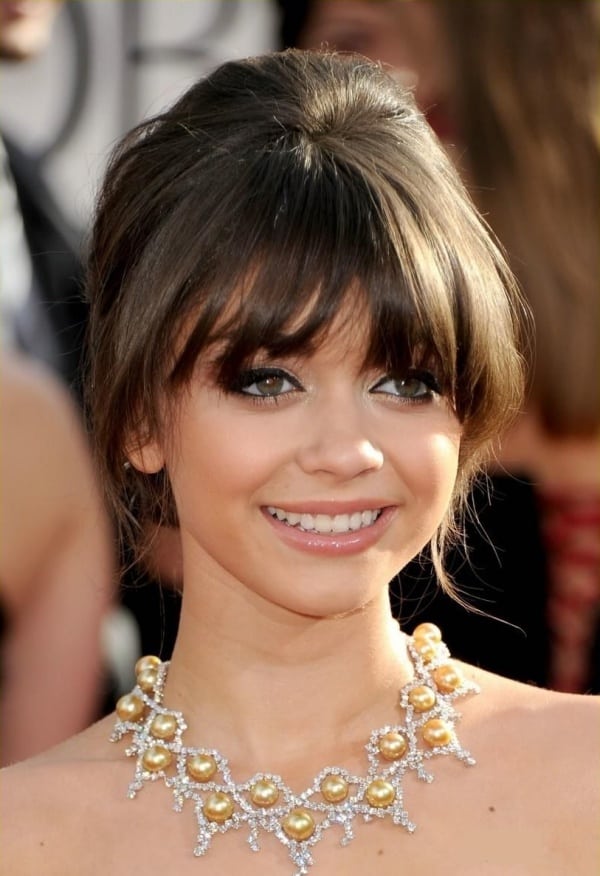 In this superb hairstyle, you all hairs would be pinned up back. This way allows your hair to be pushed up for elongating the length of your face. After this, a part of your hairs would be taken for framing your double chin. As per your preference you can select the left or right side for bangs to fall. Best of all, this is a different hairstyle that is easy to maintain and has a number of options for how you wear it every day.
Pseudo Pompadour Updo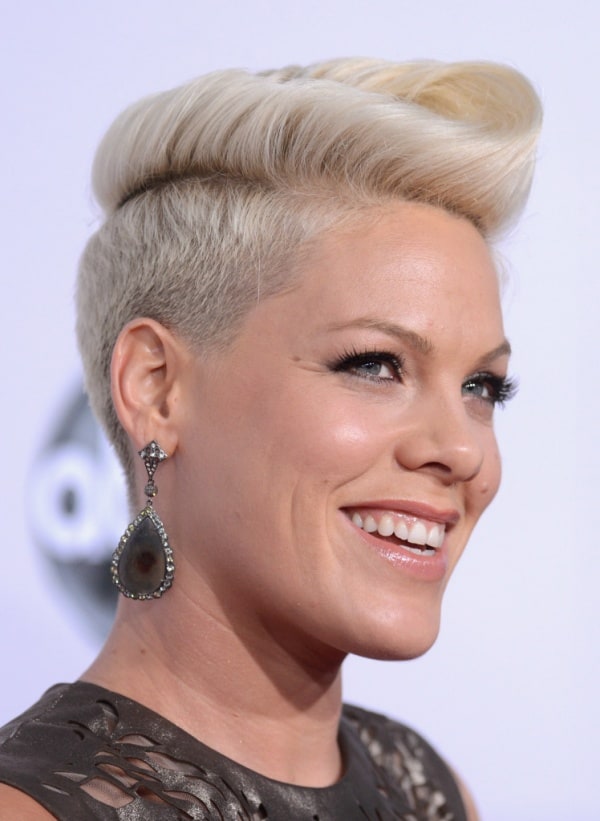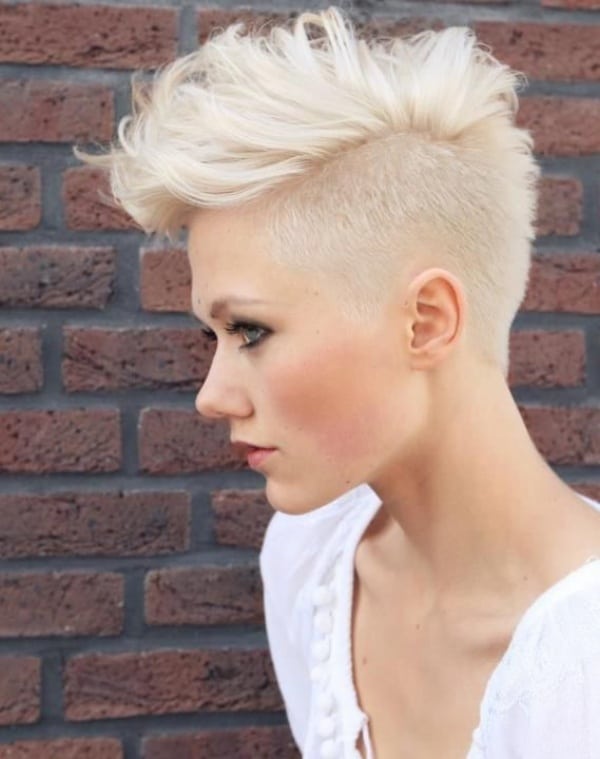 Next in the list of short hairstyles for fat faces and double chins is Pseudo Pompadour Updo. Without chopping off all of your beautiful locks you can still get a pompadour-like look. Any updo that brushes the hair up and on top of the head will give you similar elongated face shape.
Bob Braids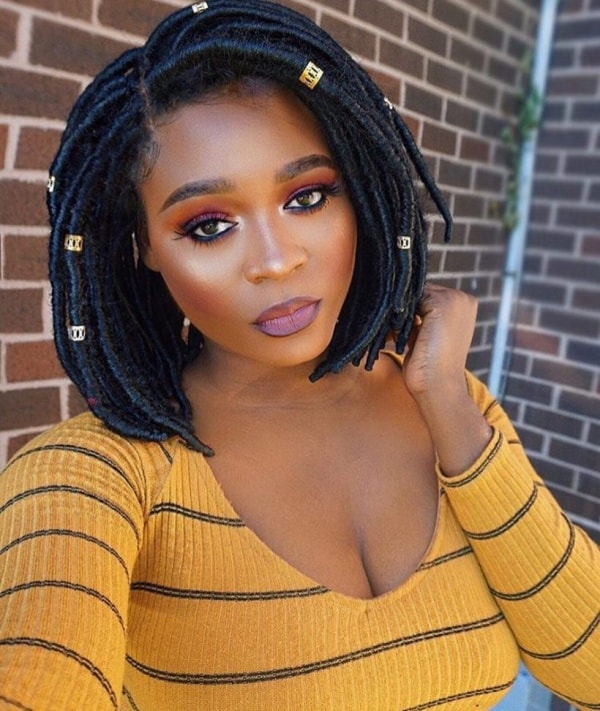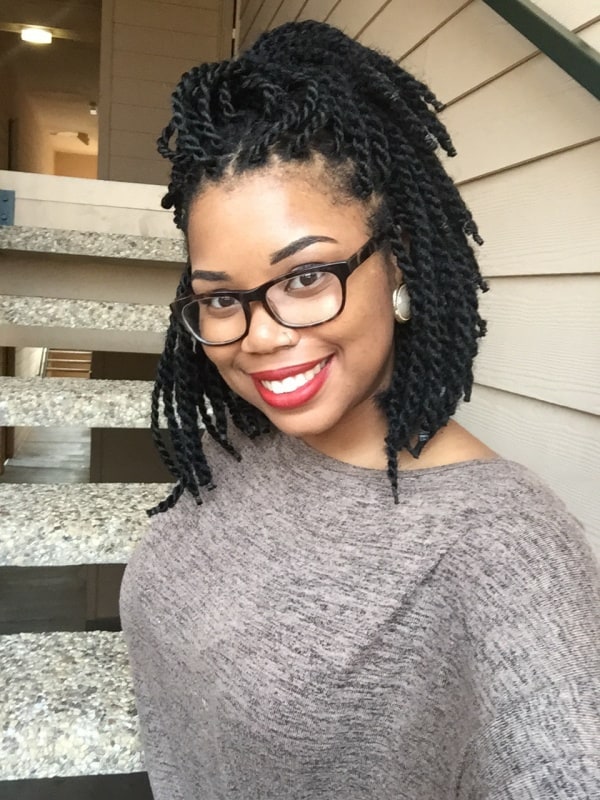 If you want to look cute and have short hairs then you can go for Bob Braids. You have to make small braids that fall a little bit below the chin. Use some colorful beads on braids to have a more gorgeous look. So, this is one of the most preferred hairstyles for fat faces and double chins.
Short Curly Hair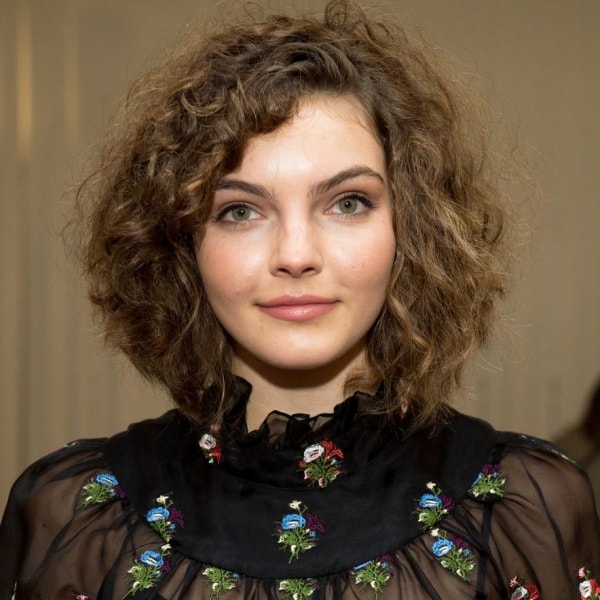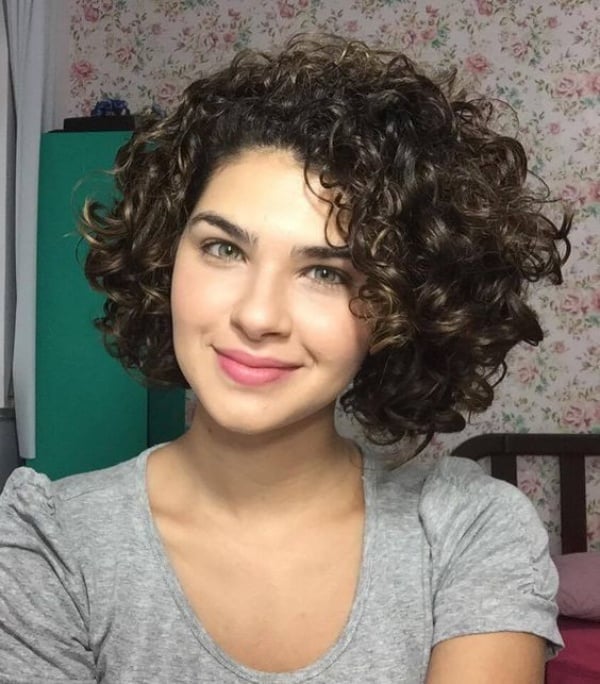 Last, in the list of, short hairstyles for fat faces and double chins is Short Curly Hair. Towards hiding fat faces and double chins Curls go a long way. This short and cute hairstyle may require more maintenance but surely looks amazing. In addition to this, make sure that the bottom of your curly hairs is either below or over your chin line so that it does not highlight the plumpness of your face.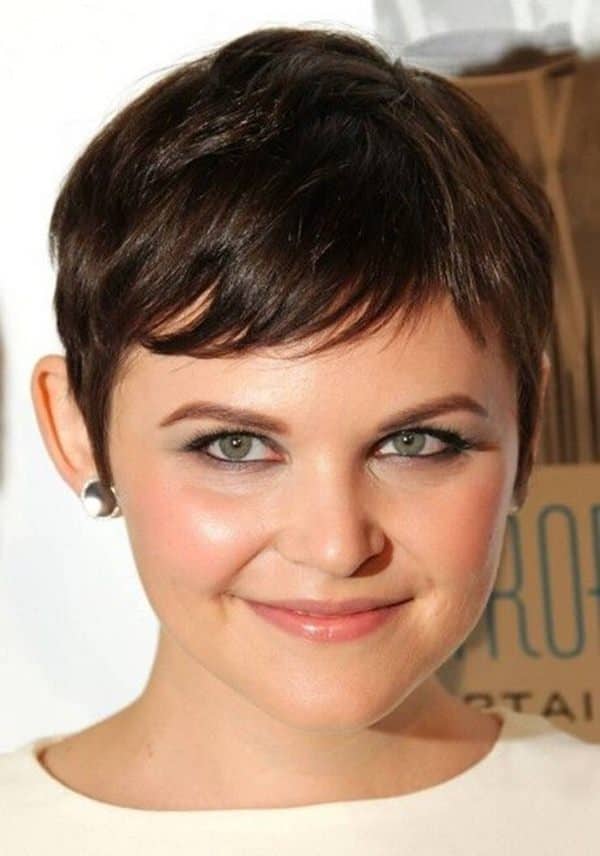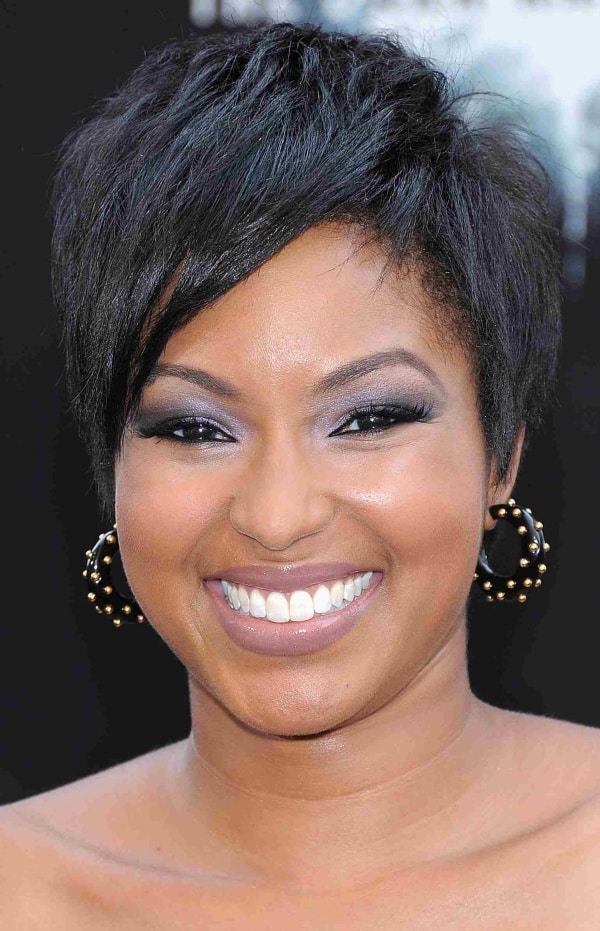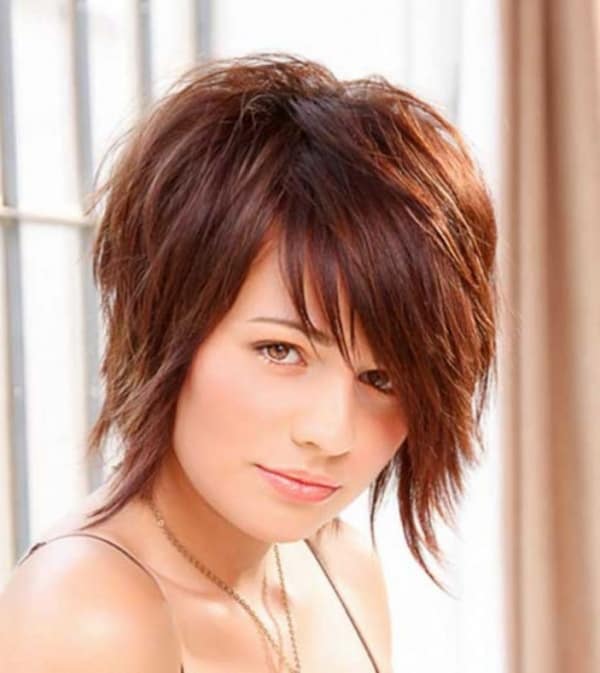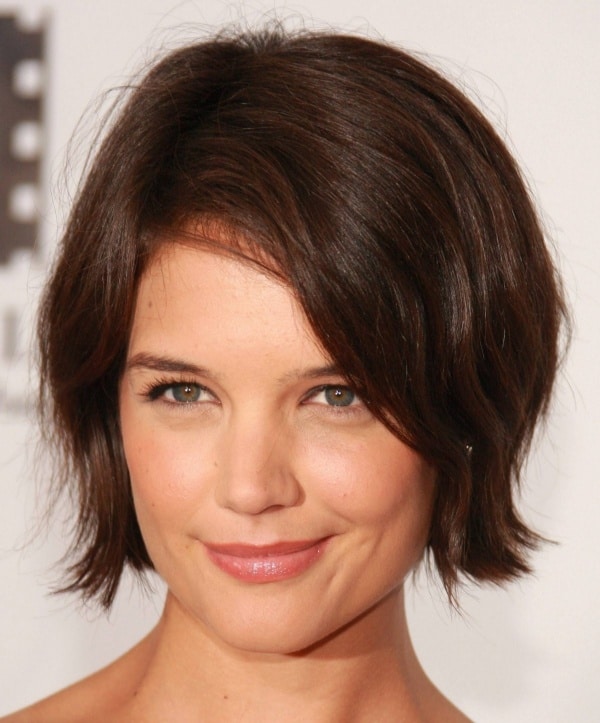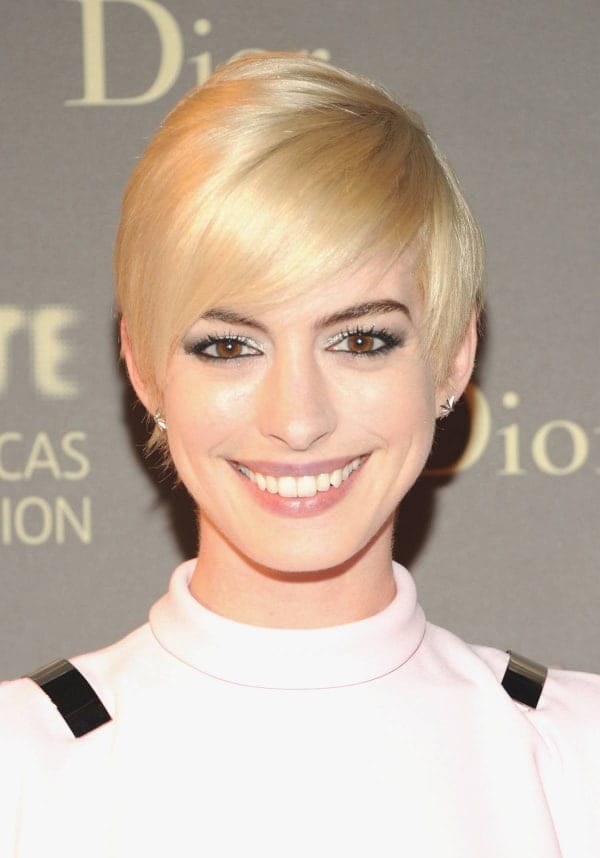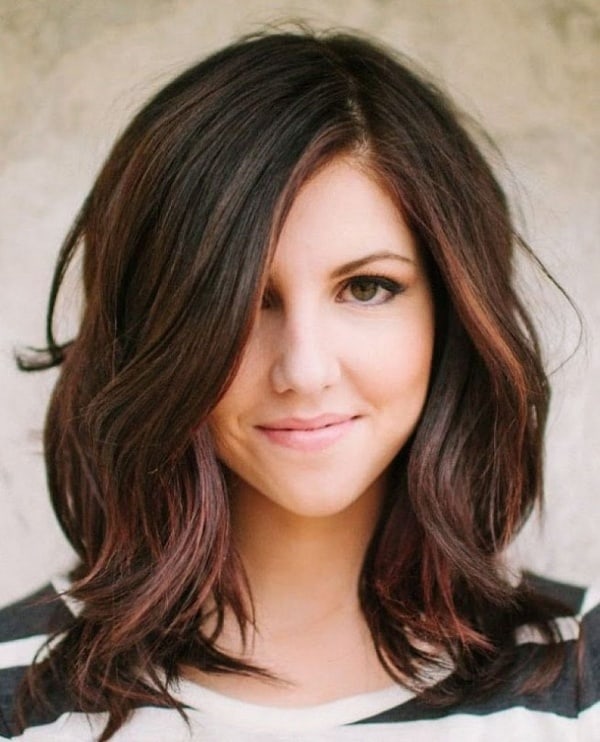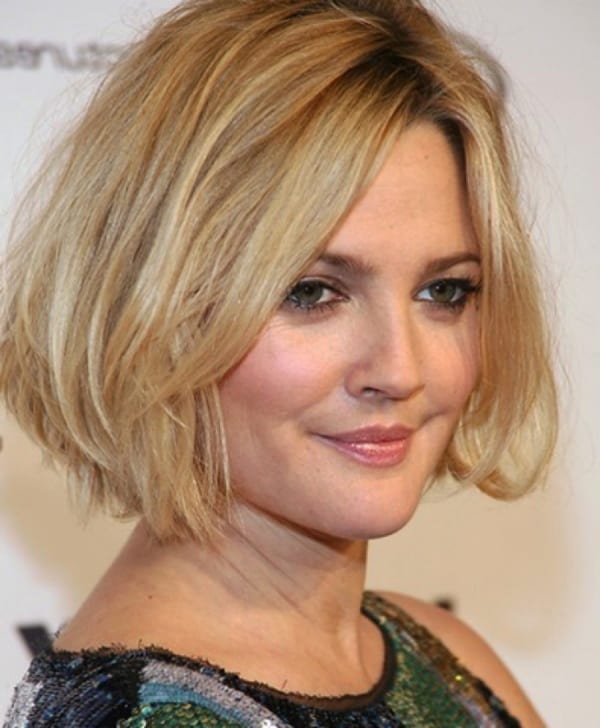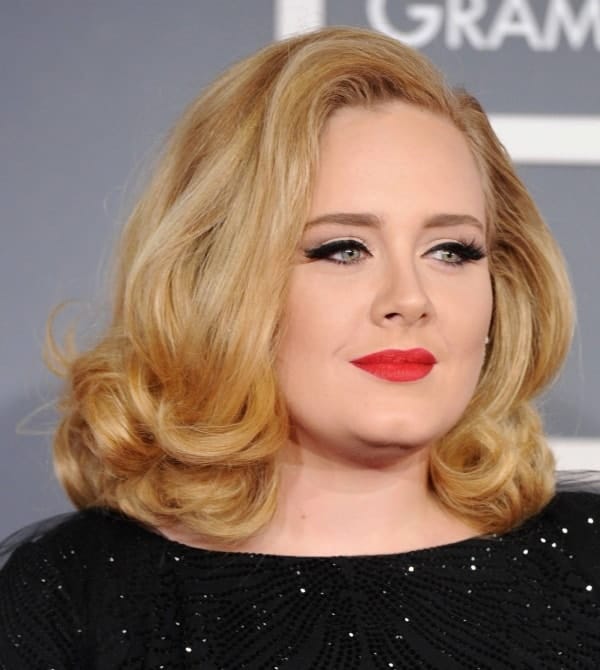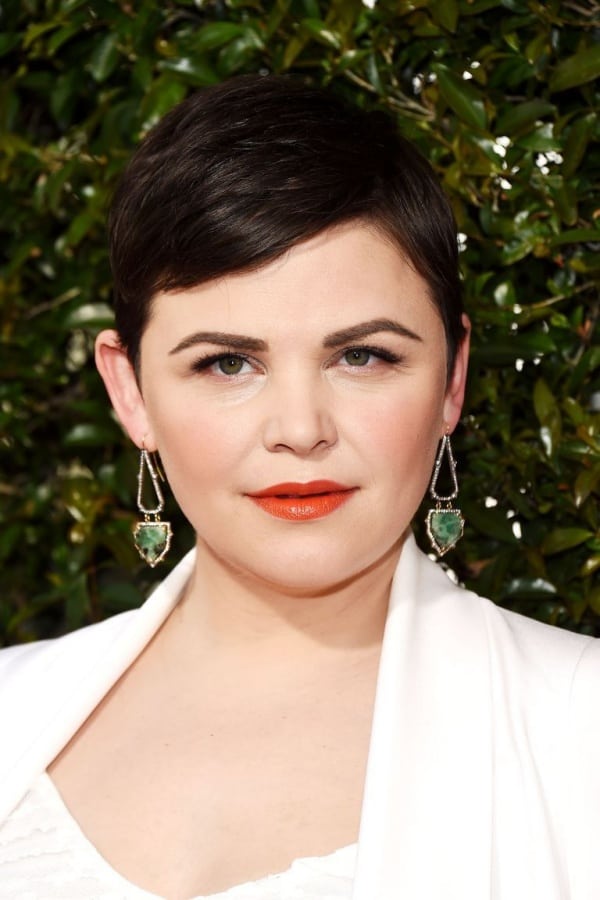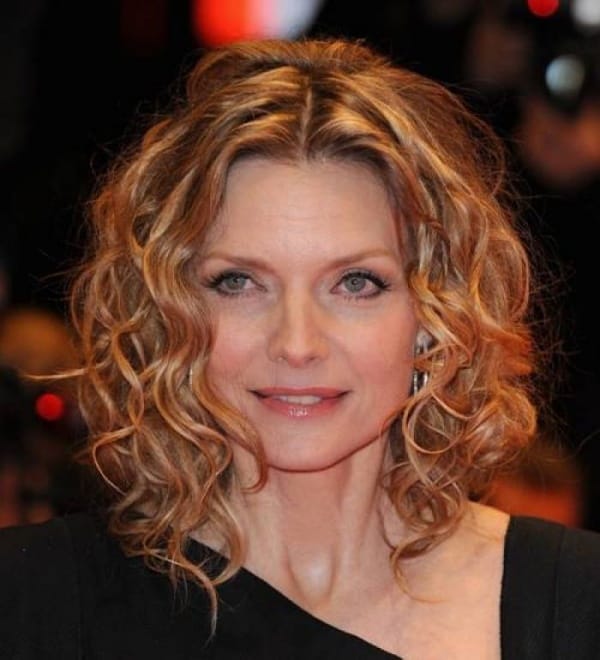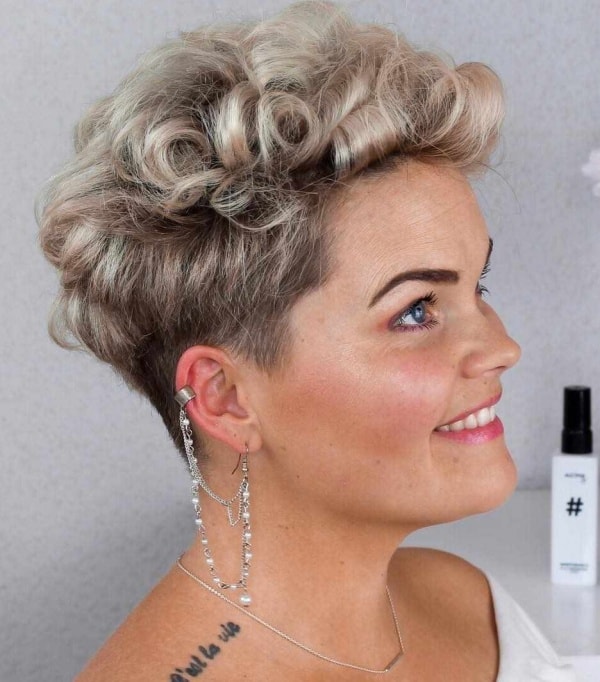 For every girl, haircut or hairstyle is very important. It doesn't matter how appealing you look, it is incomplete without a good hairstyle. If you have a double chin or fat face then an ideal hairstyle is one that hides the flaws of your face as well as enhances your beauty. There are many suitable haircuts for fat faces and double chins to select from.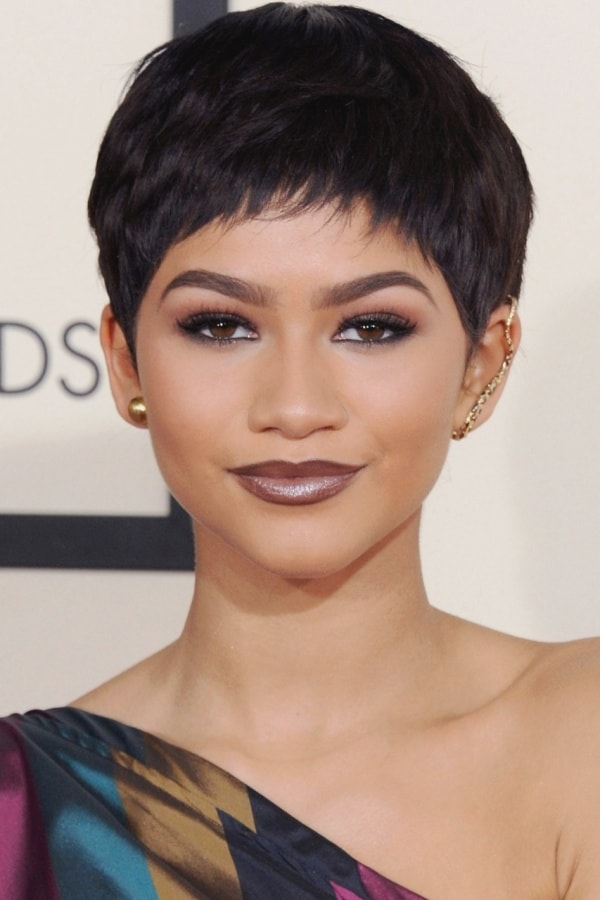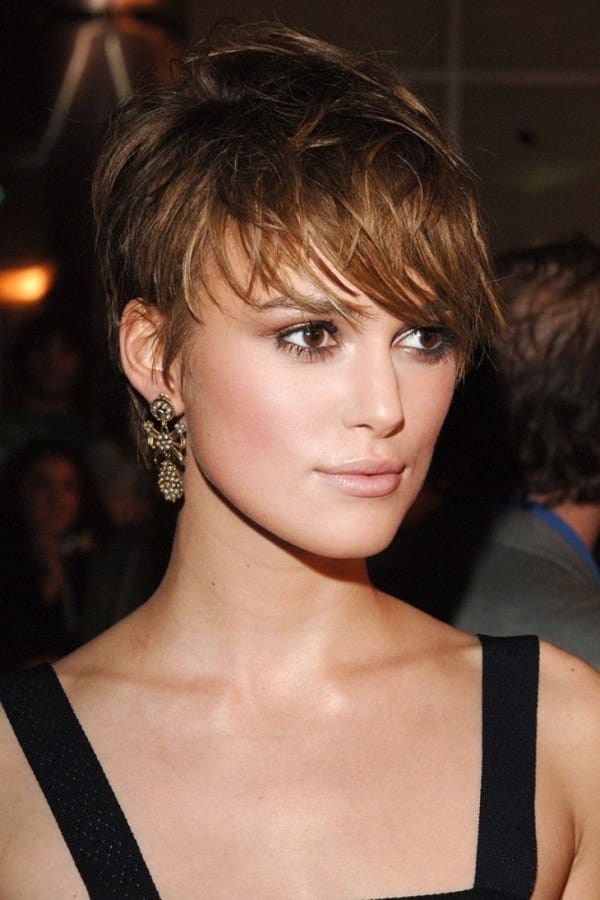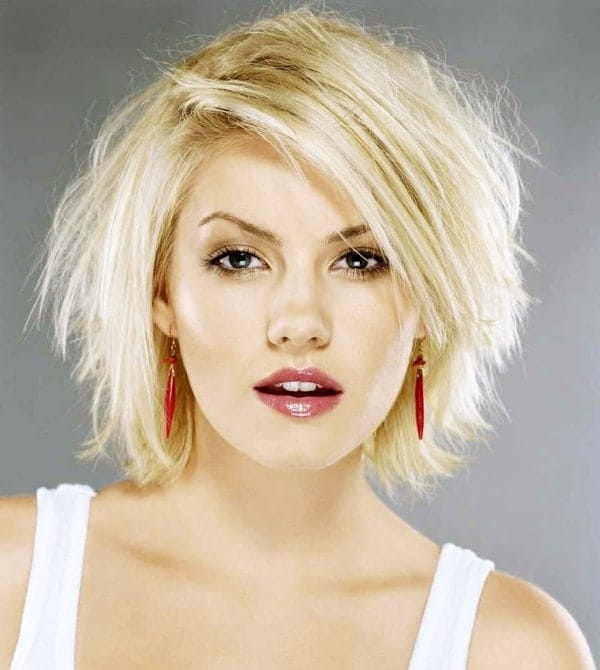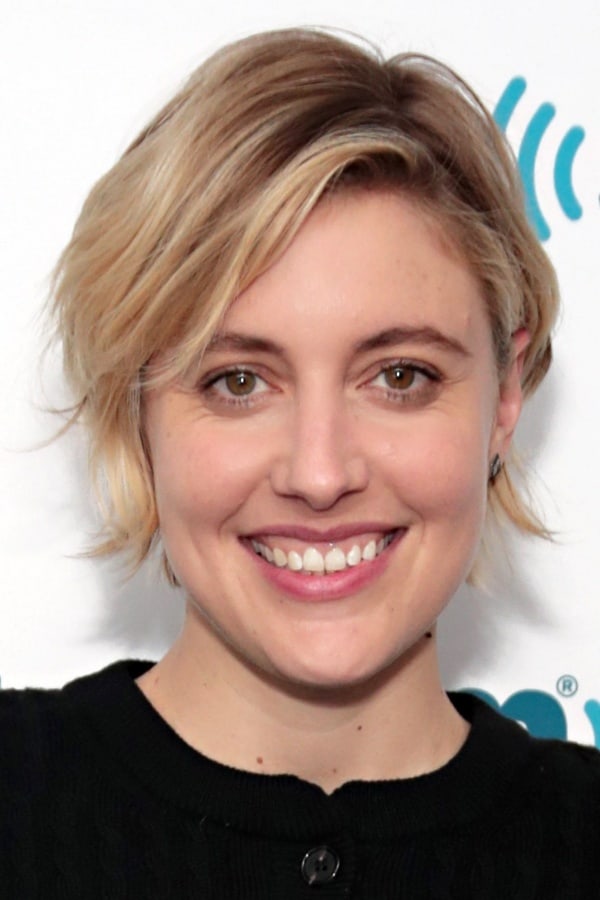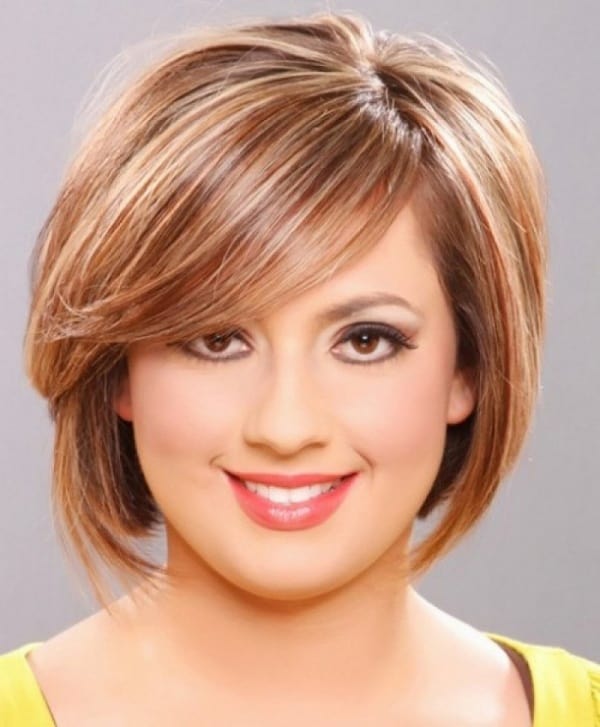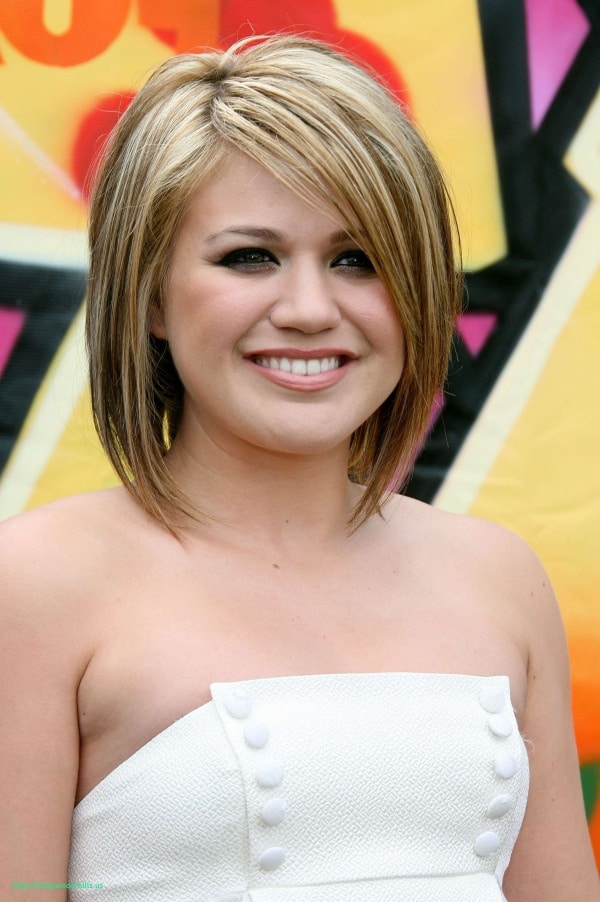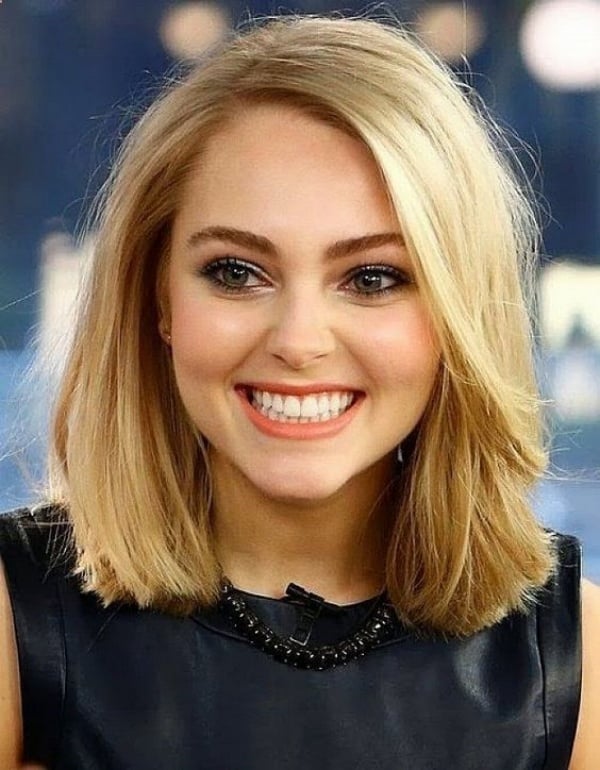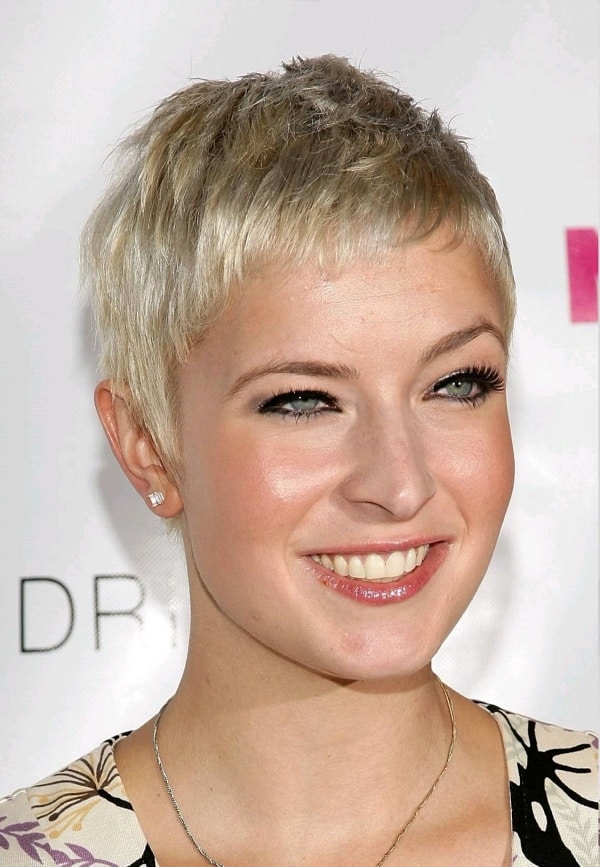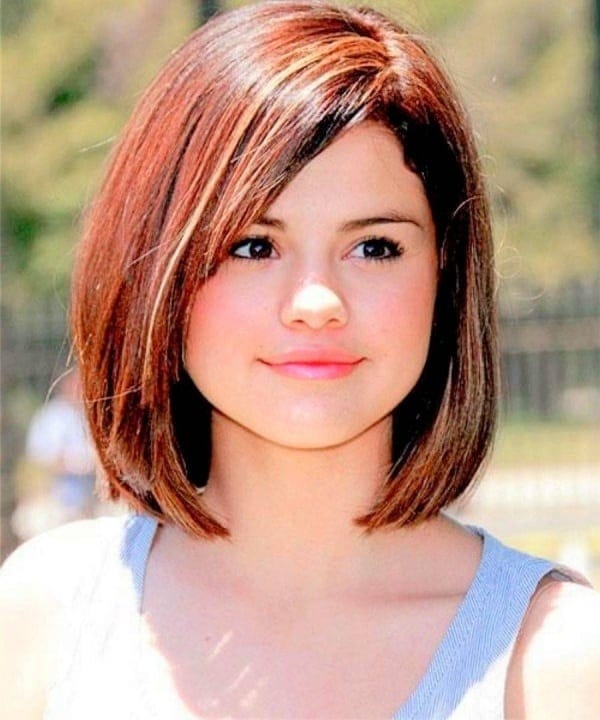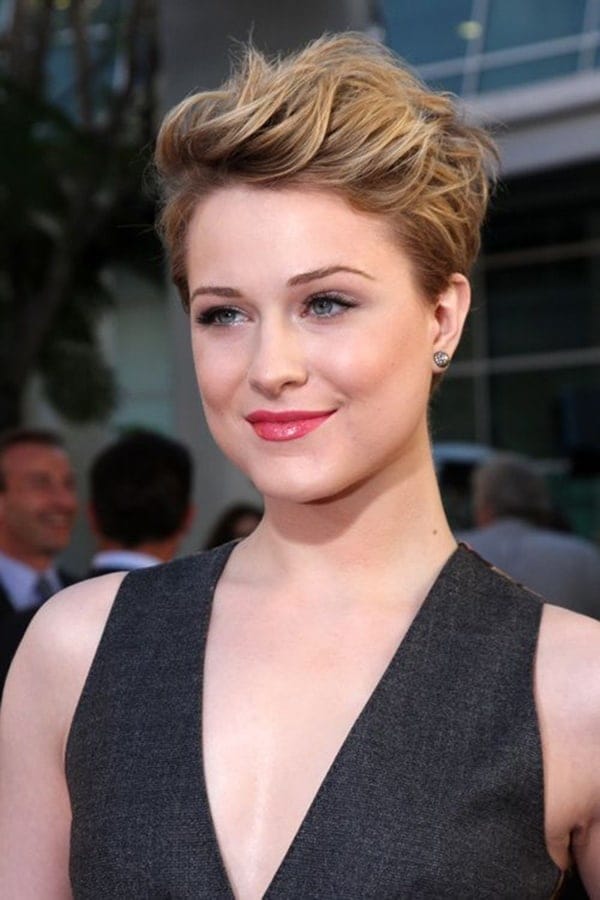 So, are you the one with double chins or chubby face and looking for the best hairstyle that makes you seem fabulous? If yes, then we hope that you will certainly like this post regarding short hairstyles for fat faces and double chins. Let us know about your favorite hairstyle through your comments.