Are you ready to breathe new life into your locks and unveil a look that's uniquely you? If you're puzzling over the perfect cut to flatter those lovely curves of your face and chin, let's talk short hairstyles. They're not just a trend; they're a revolution in confidence and style for those with fat faces and double chins.
Imagine a haircut that not only turns heads but also celebrates your features with every strand. We're all about finding that match-made-in-hairstyle-heaven that makes you feel like the showstopper you are.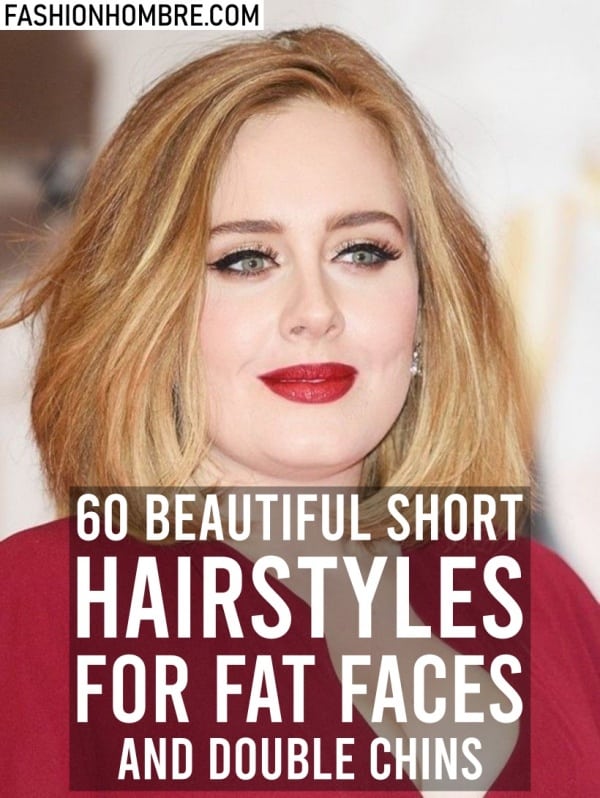 Whether it's a sleek bob that frames your face just right, or playful layers that add a touch of whimsy, your ideal style is waiting. Let's dive into some game-changing cuts that will not just compliment your cute, chubby cheeks but give your entire look a dose of oomph. Ready to discover our hot favorites? Let's get styling!
Cute Short Hairstyles For Fat Faces And Double Chins
1. Asymmetrical Pixie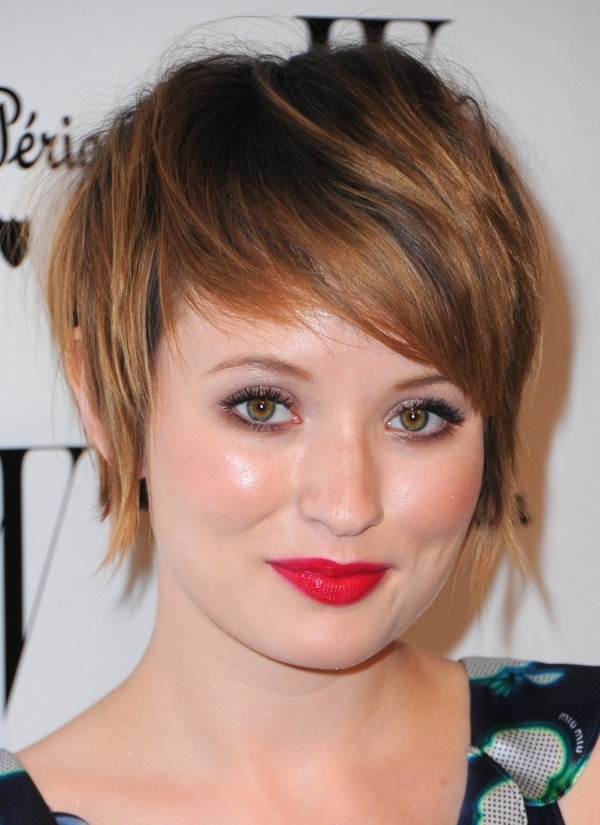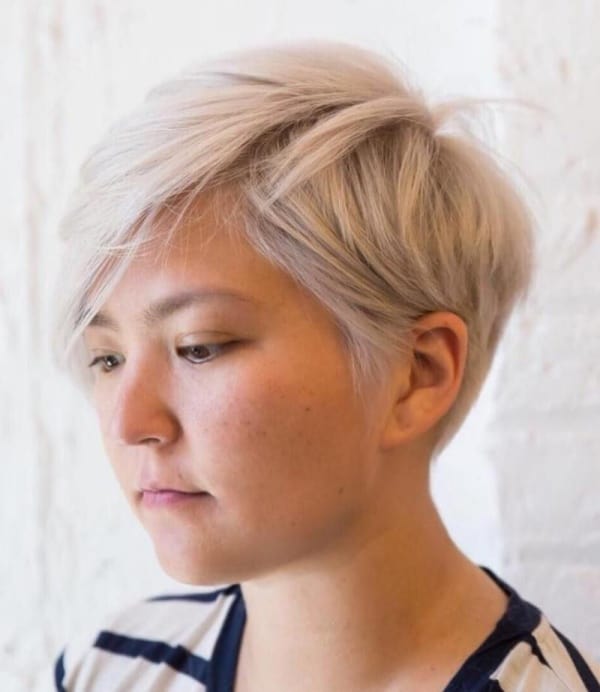 The asymmetrical pixie cut is a chic and modern hairstyle ideal for those looking to flatter fat faces and double chins. Characterised by uneven layered lengths, it sometimes features an edgy undercut.
Ideal for women seeking a bold statement, this versatile style draws inspiration from anime and high fashion. It's particularly flattering on round faces and offers a fresh look for women aged 20-50, eager to turn heads at any event.
2. Long Bob With Side Bangs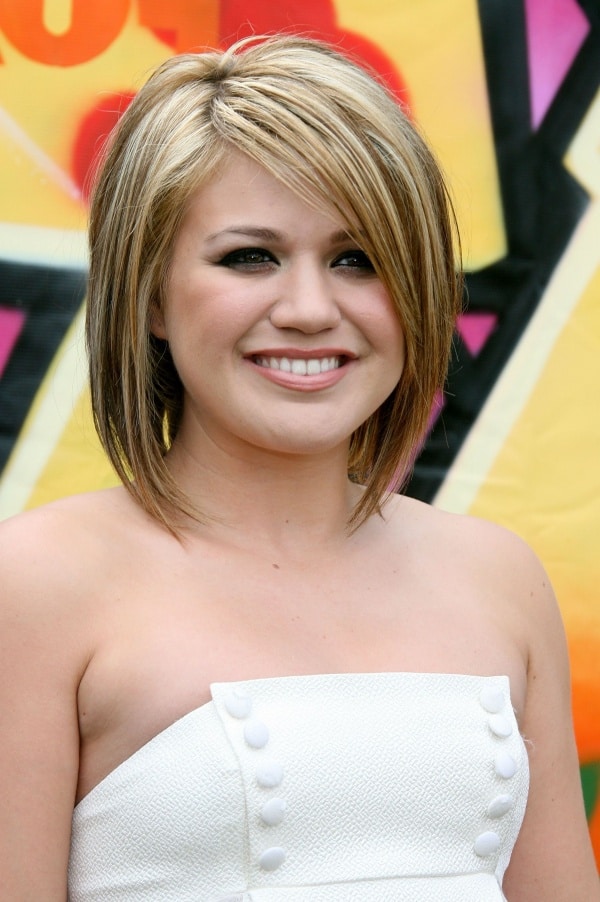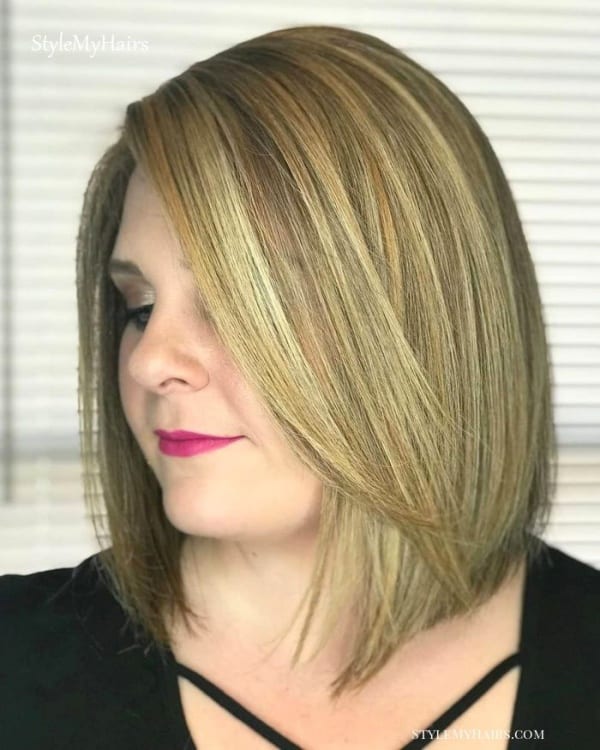 Revitalize your look with a long bob paired with side bangs—a style that elongates and adds volume, perfect for rounder faces. This transformative cut brings life to your appearance, making it a go-to for both casual and formal occasions.
The strategic length of the bob and sweep of the bangs across the forehead work together to slim wider face shapes. It's a universally flattering, timeless choice.
3. Side Swept Pixie Cut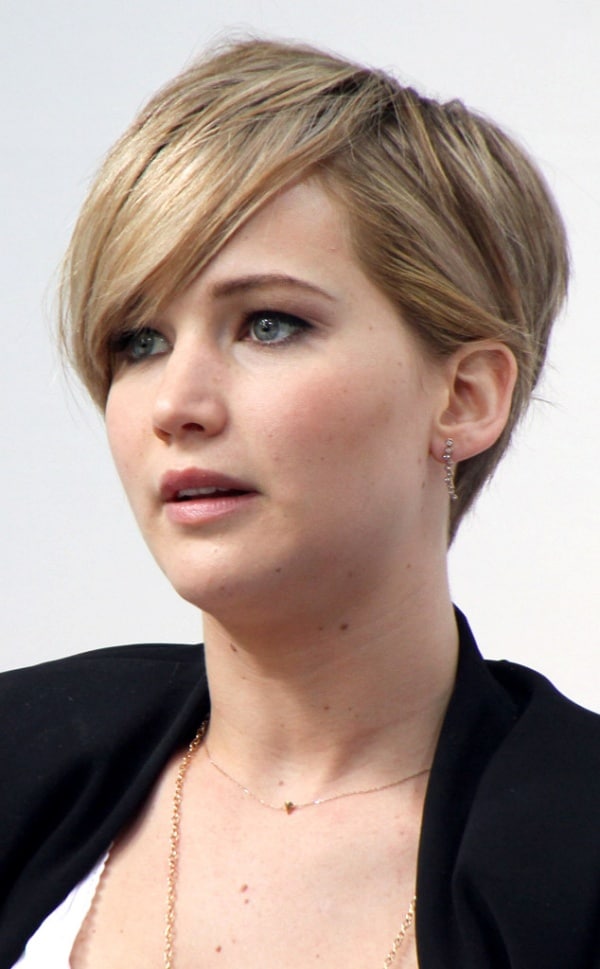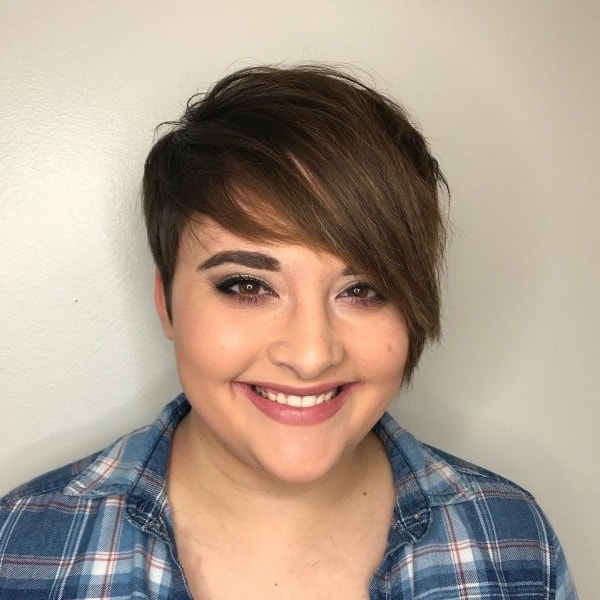 A well-chosen hairstyle, like the side-swept pixie cut, boosts confidence across all genders and backgrounds. This sleek cut is especially flattering for women with round faces or fuller jawlines.
The pixie's versatility transcends age, making it a stunning choice for anyone. For precision, refer to the images provided. Its defining feature, the neatly parted side bangs, infuse your look with elegance and a touch of charm.
It's particularly rejuvenating for those with fuller faces, promising a youthful appearance.
4. Short Choppy Pixie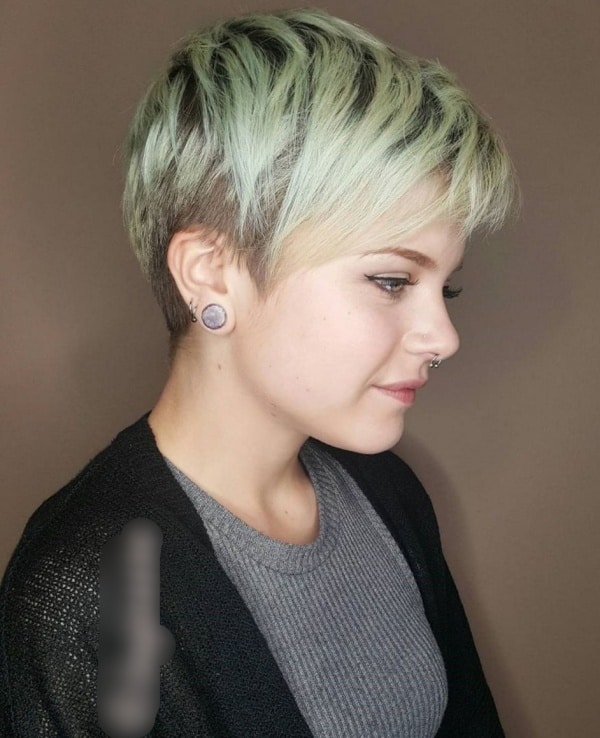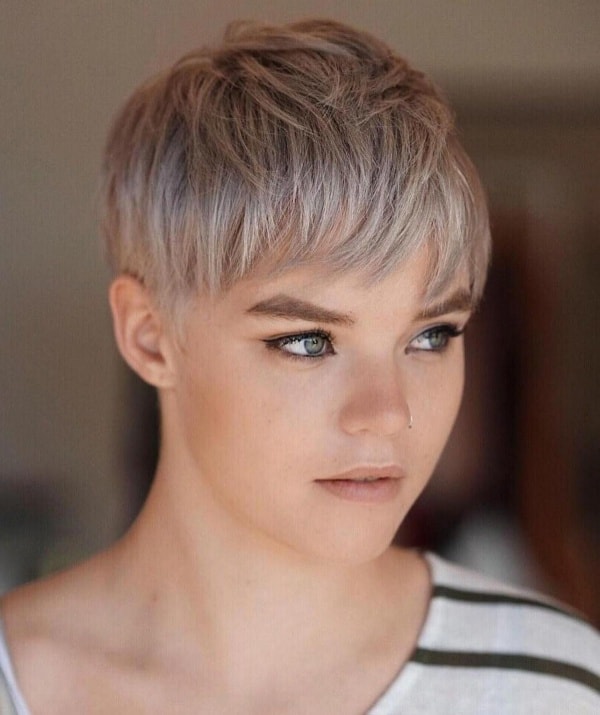 Revamp your style with a short choppy pixie cut, a refreshing choice for those tired of mundane looks. This dynamic hairstyle transcends face shapes, making a striking statement on both slender and fuller faces.
Its appeal lies in its ability to instantly elevate your appearance. Popular among those with rounder features and double chins, it can be customized with classic grey tones or vibrant highlights. A trendsetter, this pixie cut is already a celebrity staple.
5. Asymmetrical Bob For Fat Face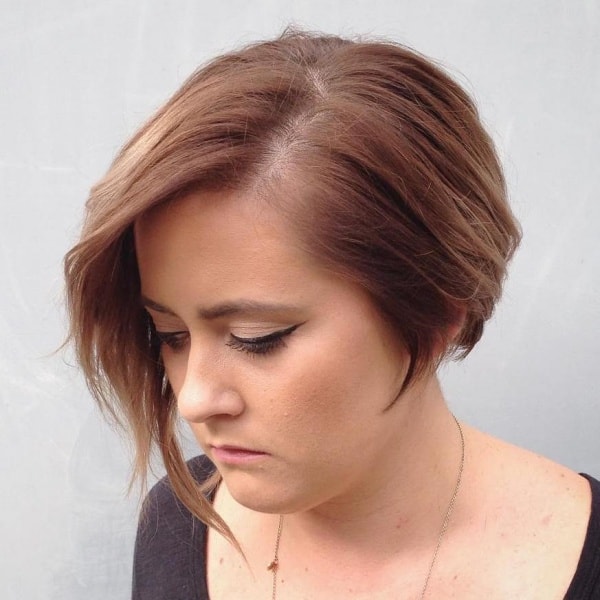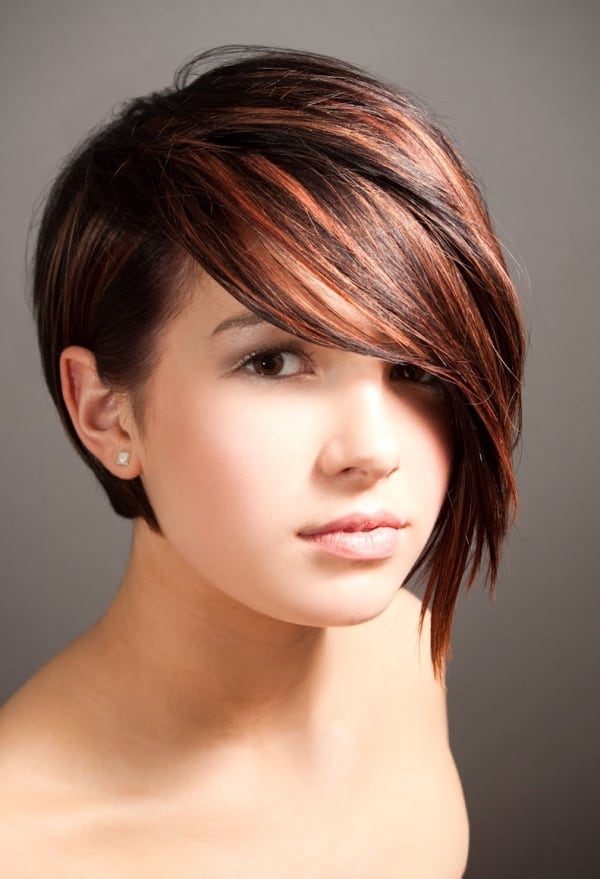 The asymmetrical bob is a stylish and flattering hairstyle for women with fuller faces, offering a stunning solution to add grace to a double chin. The angled bangs over a bob cut cleverly minimize facial width, creating a more refined profile.
Skilled stylists can sculpt varying angles to craft a bob with volume that cascades along the cheeks. Let the longer strands caress just below the jawline, using layered cuts to draw the eye upward.
For the modern, chic woman with curves, an asymmetrical bob is an impeccable choice.
6. A-Line Bob With Layers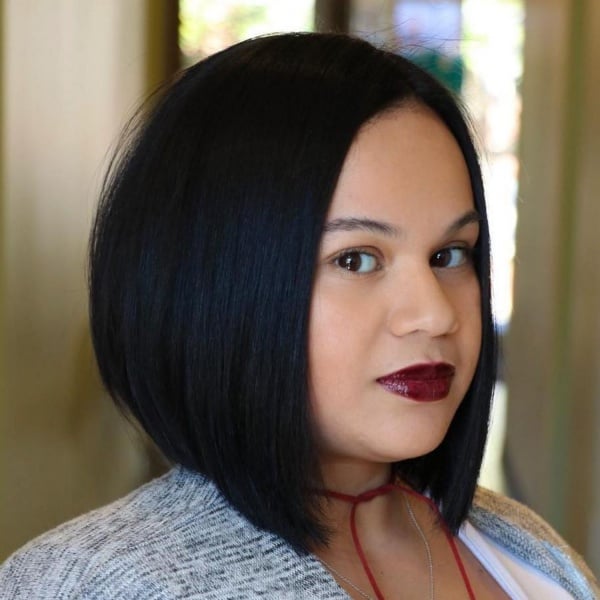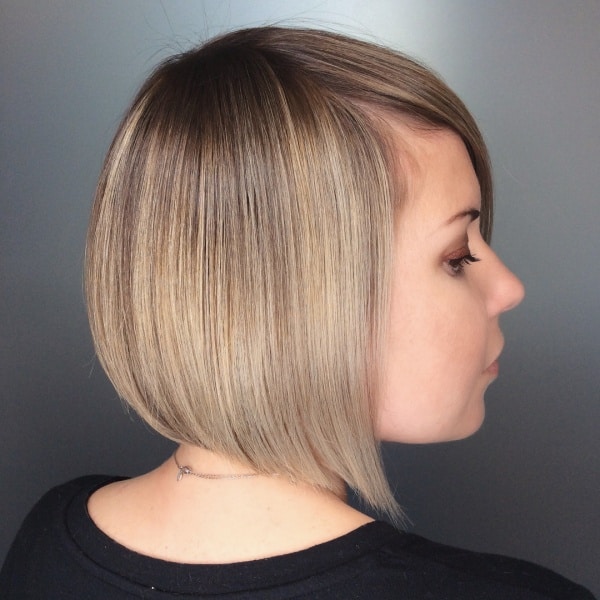 The A-Line Bob with layers offers sophistication without the frills. Graduating from short at the back to long at the front, it provides an elongated effect for the face.
Ideal for a polished, formal look, its low maintenance and universally flattering shape makes it a go-to. Suitable for various face shapes, the angled cut is elevated with highlights on request, creating a chic, tailored appearance.
7. Choppy Bob For Fat Faces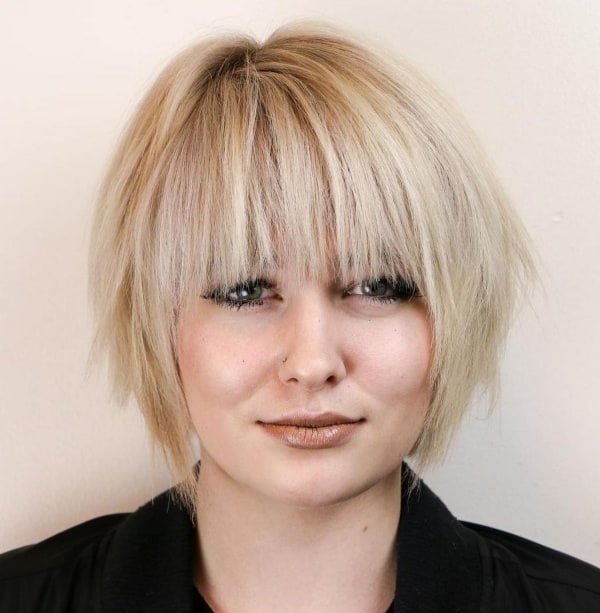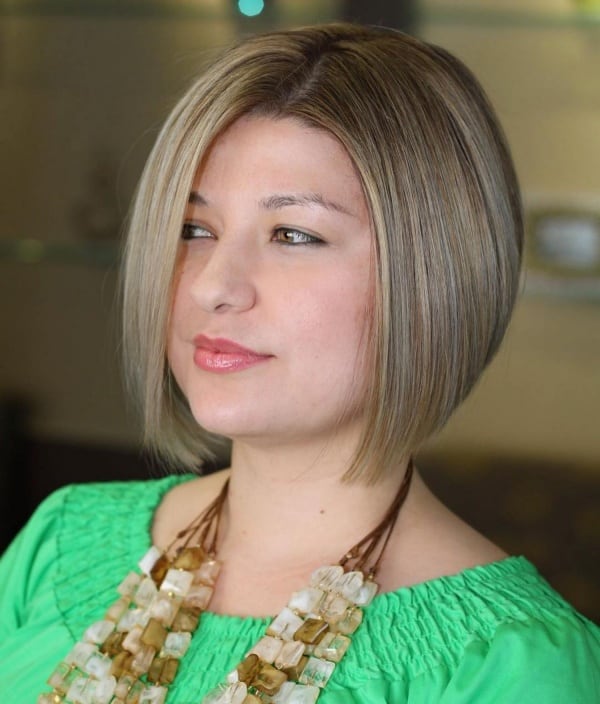 Choppy bobs break the norm for fuller faces, countering the concern of added width that comes with short hair. A side part with this cut can slenderize the cheeks, while its length graces just below the chin, elongating the face.
Crafted with soft layers, it achieves volume without appearing too flat or rigid. Trust a professional stylist to tailor this look that promises a chic, refined silhouette.
8. Short Bob With Highlights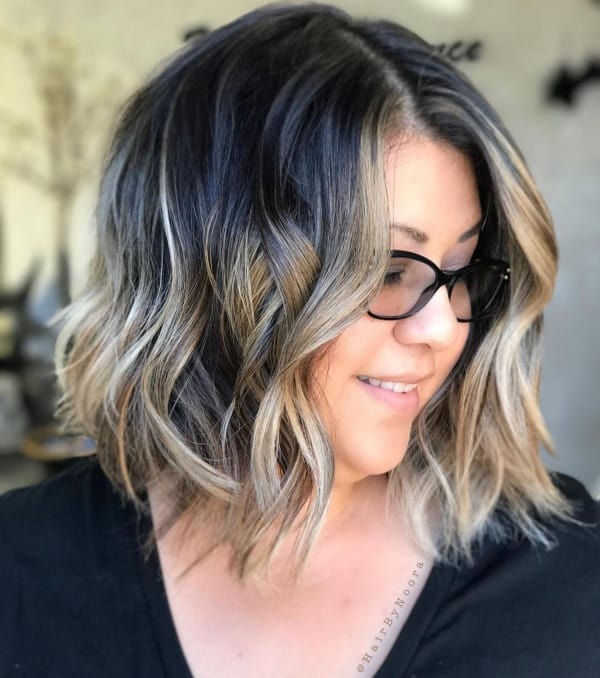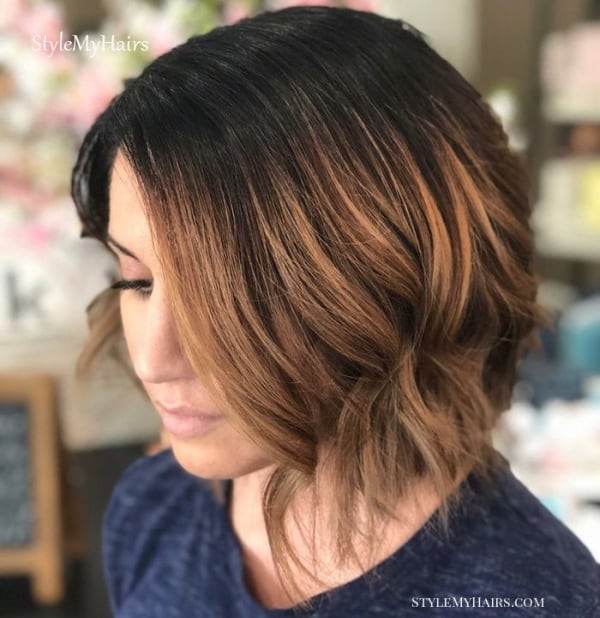 The short bob, a timeless staple in women's hairstyles, remains a favorite for its ease and minimal upkeep. Its enduring charm appeals to many, standing out amidst edgier bob variants.
Perfect for round faces, this cut starts at the nape and ends around the chin or shoulders, suiting various face shapes. Introducing highlights can infuse this classic look with an exciting, modern twist.
9. A-line Bob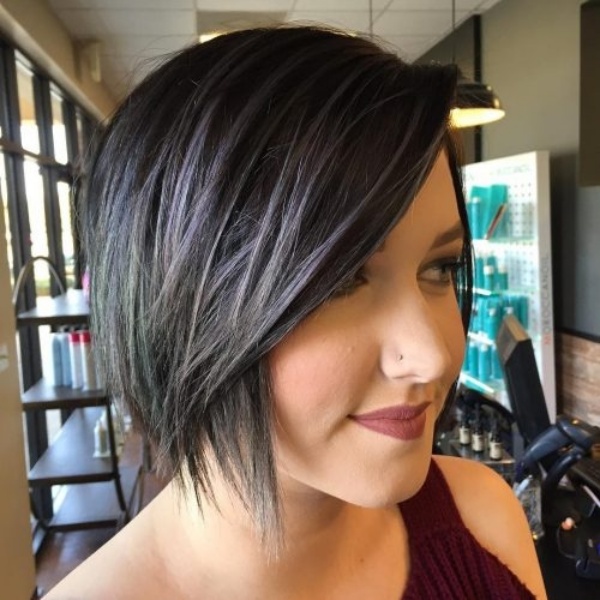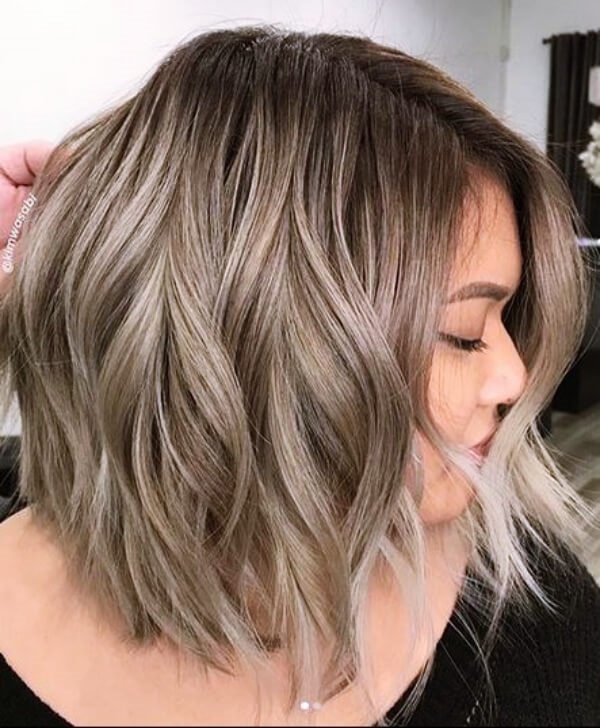 The A-Line bob is an excellent choice for those with fat faces and double chins, offering a flattering contour that elongates and slims. This angled style is cut shorter at the back and cascades to a longer front, a technique that cleverly masks wider facial features.
Embraced by celebrities like Katy Perry and Emma Roberts, it's a transformative look for women seeking a chic, elongated profile. While it may mean more frequent salon visits, the investment pays off, setting you apart as the trendsetter of your circle.
10. Rounded Lob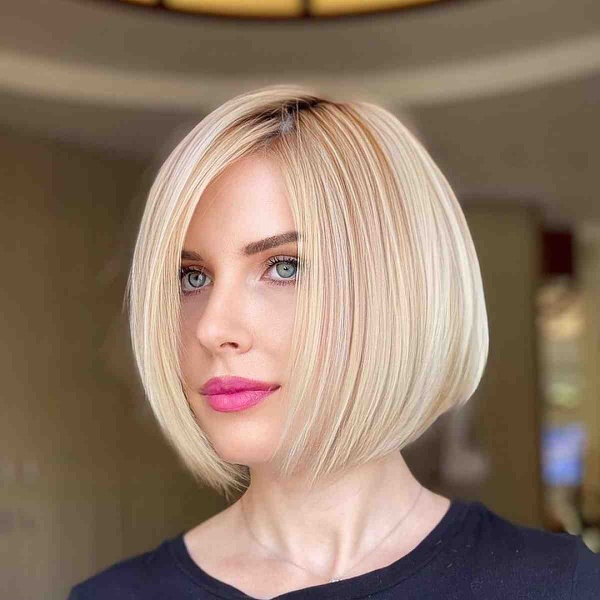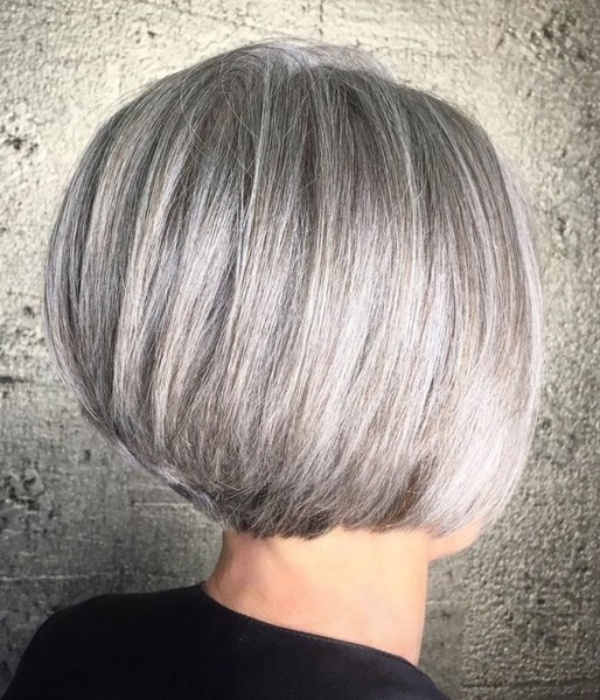 The rounded lob is a chic, volumizing hairstyle that flatters fat faces and softens double chins, beloved by stylish women of all ages. It's a standout choice for those with flat or round facial contours, offering a harmonious blend of bangs and blunt ends.
While seemingly simple, it can revolutionize your look, especially with a hint of color. This cut not only adds volume to the bangs but also gives the illusion of a longer face. Set to be in vogue for years to come, this hairstyle is a reliable go-to for an instant style boost.
11. Cropped Pixie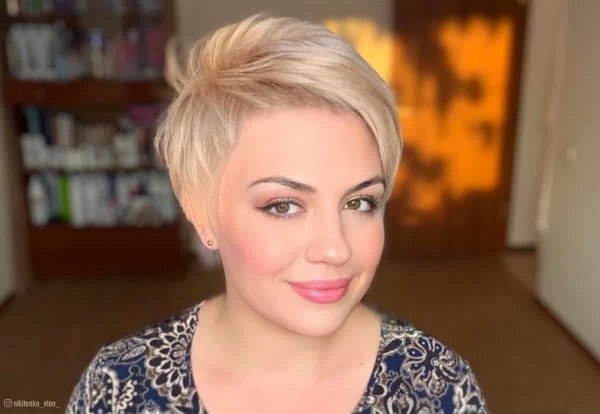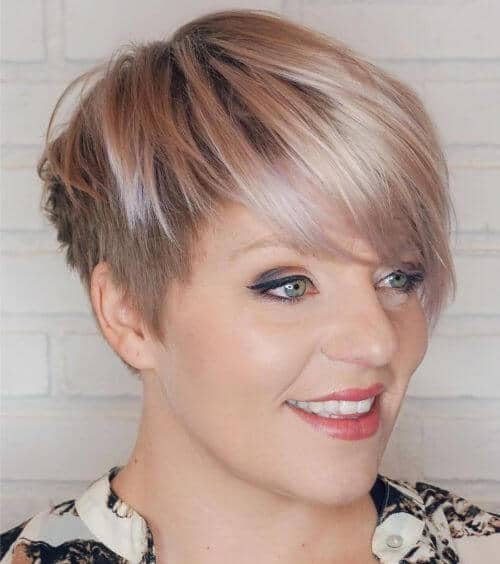 The cropped pixie cut is an exceptional choice for enhancing rounder face shapes, with diagonal bangs adding a flattering edge. This style is versatile, suited for ages 16 to 50, and promises to deliver sophistication.
Celebrities like Scarlett Johansson and Kristen Stewart have made striking statements with this cut, showcasing its potential to dazzle. Embrace the volume and chic contours of a fashionable pixie.
If you're contemplating a bold change, the cropped pixie is a look to try now!
12. Short Shaggy Haircut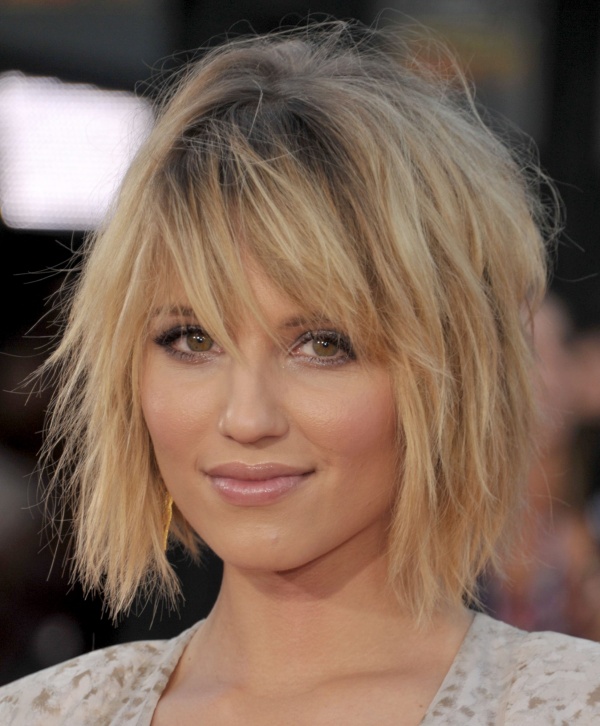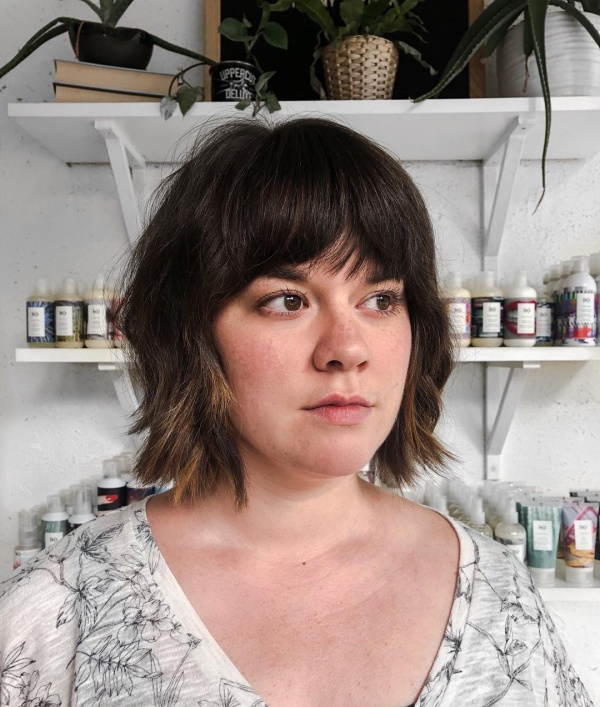 Short shaggy haircuts are a timeless match for round faces, oozing classic style with an energetic bounce. Ideal for achieving that carefree, retro '70s flair, they give life to an effortlessly 'undone' aesthetic.
The choppy, textured layers of a shag work wonders on rounder silhouettes, drawing eyes away from the face's breadth towards a slimmer jawline. Those with wide foreheads will find the style equally flattering.
For the perfect blend, consult your stylist to tailor your shags into a cohesive, seamless shape.
13. Tapered Cut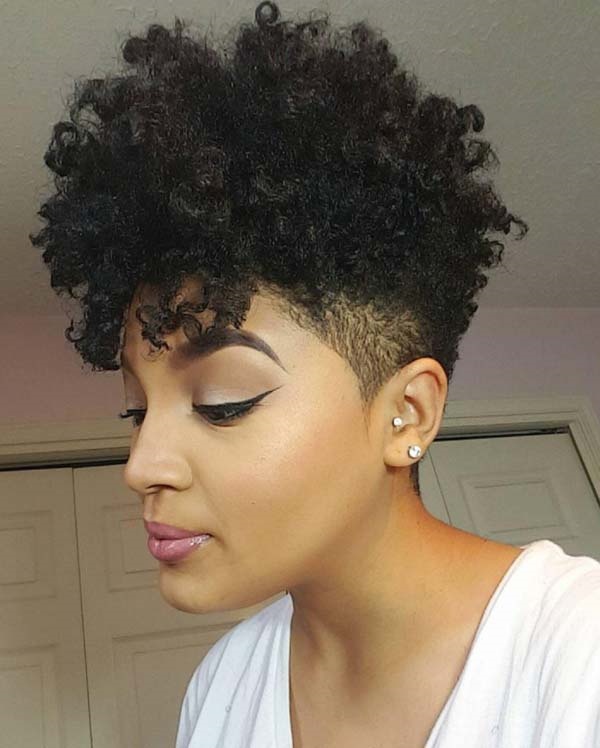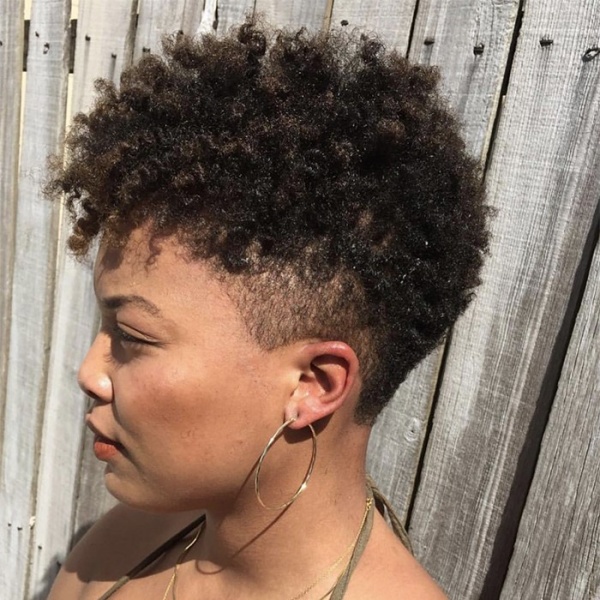 The tapered cut, a trend with longevity, looks stunning when executed by expert hands. Its boldness, enhanced with fades or undercuts, appeals widely.
Although common in men's fashion, women are acing it with flair, particularly flattering for round faces as it adds volume, diminishing width.
Embrace this cut to showcase a confident and edgy style that asserts your fashionable dominance.
14. Textured Lob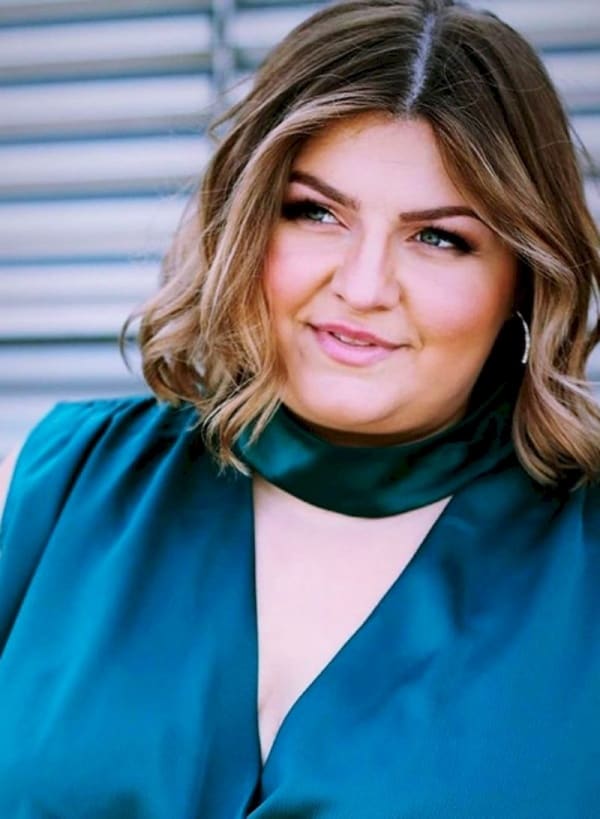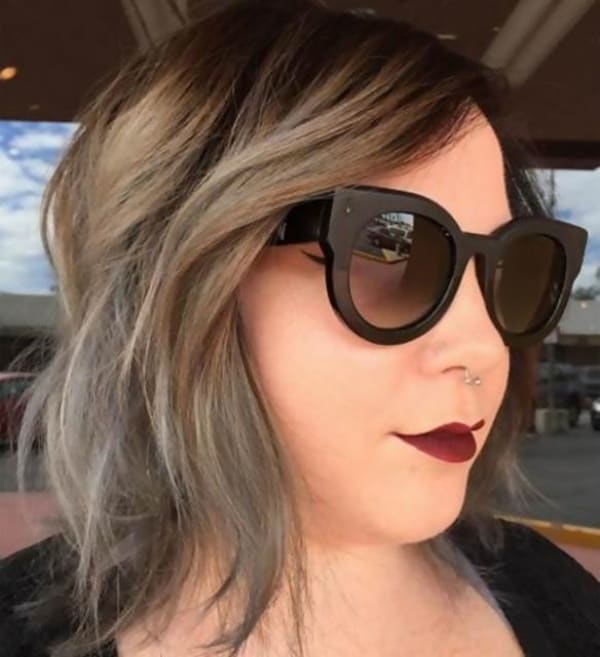 A textured lob skillfully sculpts fuller faces into balanced elegance. Ideal for those with thick hair, it weaves waves and layers that cascade below the chin, crafting a slender face silhouette.
Elevate the look with a volumizing crown, courtesy of your stylist's expertise. For added playfulness, infuse the lob with highlights or color, enhancing its dynamic charm.
15. Pixie With Side Swept Bangs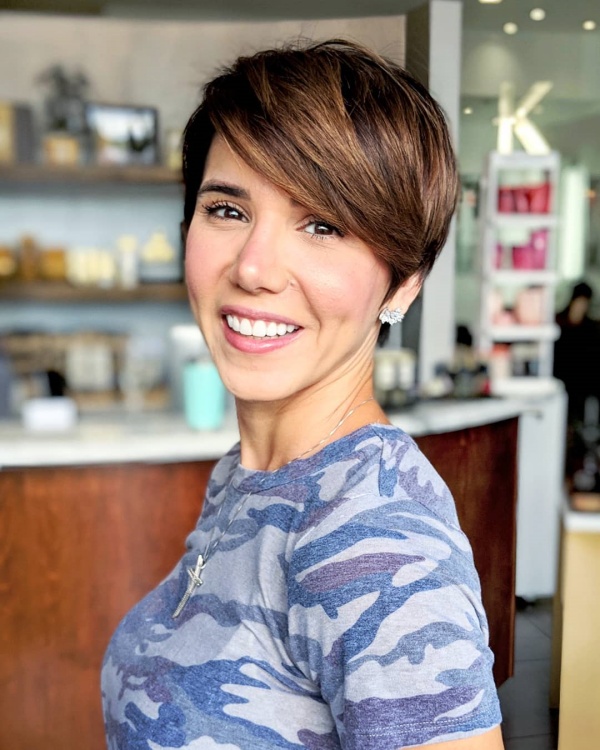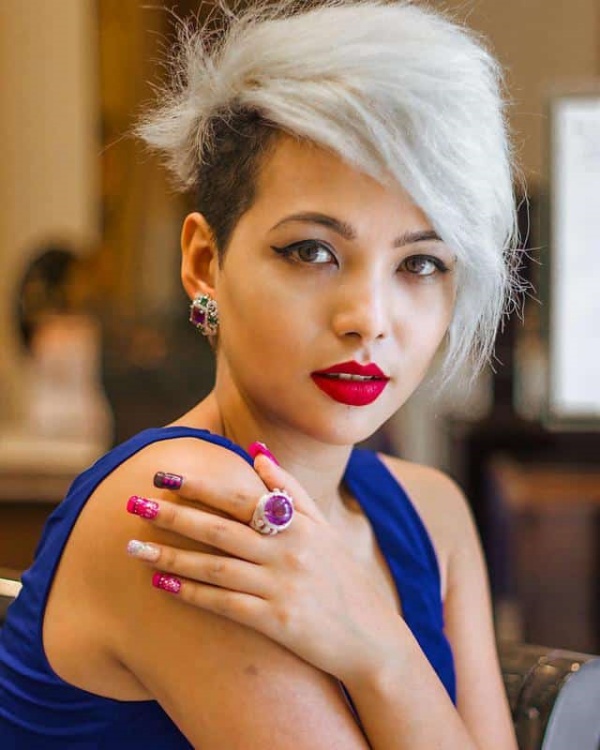 The pixie cut, reimagined with side-swept bangs, is a chic trendsetter. This style, rooted in the roaring '20s and embraced by icons like Mia Farrow and Miley Cyrus, offers a blend of classic and modern allure.
Side-swept bangs elongate the appearance, creating a flattering, slimming effect on the face. Choose a hair dye that complements your skin tone to complete this fashionable look with personal flair.
16. Finger Wave Pixie Cut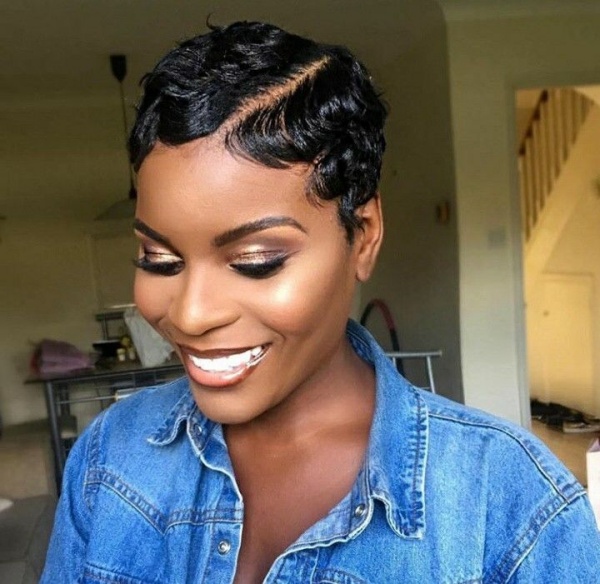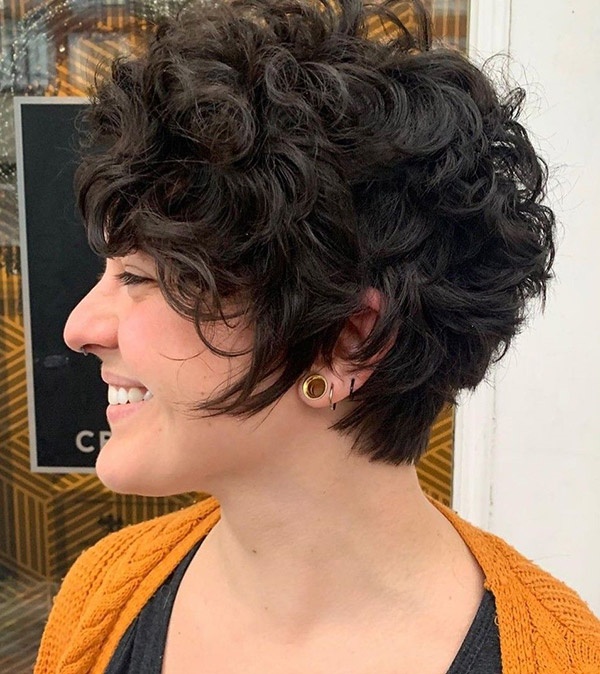 Embrace the glamour of the Roaring Twenties with a finger wave pixie cut, perfect for making a statement at any event. This high-maintenance style exudes sophistication and is ideal for those who aim high in fashion.
Icons like Halle Berry and Teyana Taylor have mastered this chic look, proving its timeless appeal. Make your mark with this voguish, vintage-inspired haircut and turn heads wherever you go!
17. Choppy Short Hair With Layers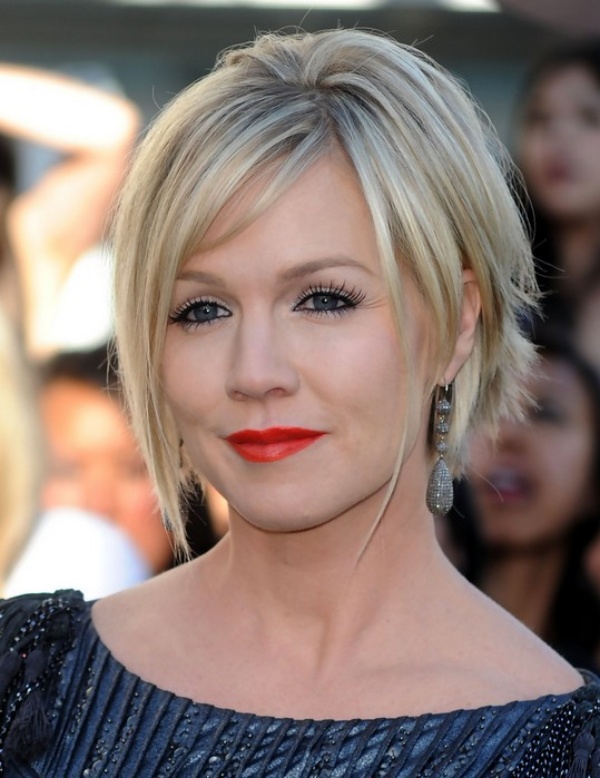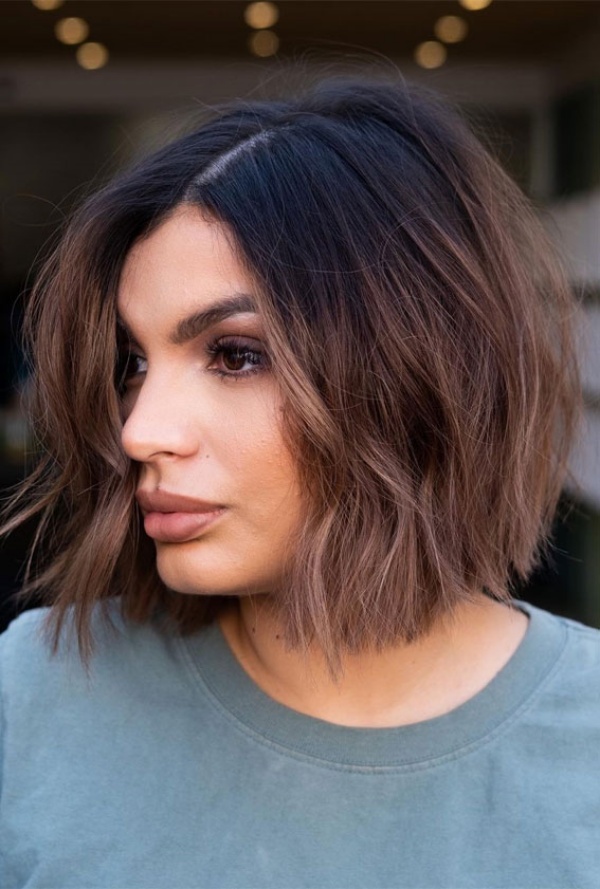 Choppy layers are a game-changer for fat faces, offering a fashion-forward and low-maintenance hairstyle. This edgy look adds volume, maintaining its stylish impact even on non-wash days.
If you're after a contemporary, layered chop that keeps pace with the latest trends, this choppy short hair is your go-to. Perfect for a busy lifestyle, it's a chic and effortless choice.
18. Middle Parted Bob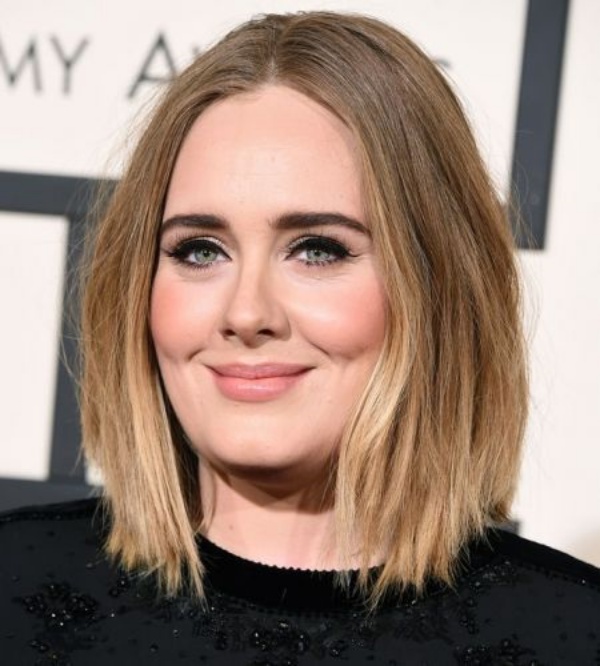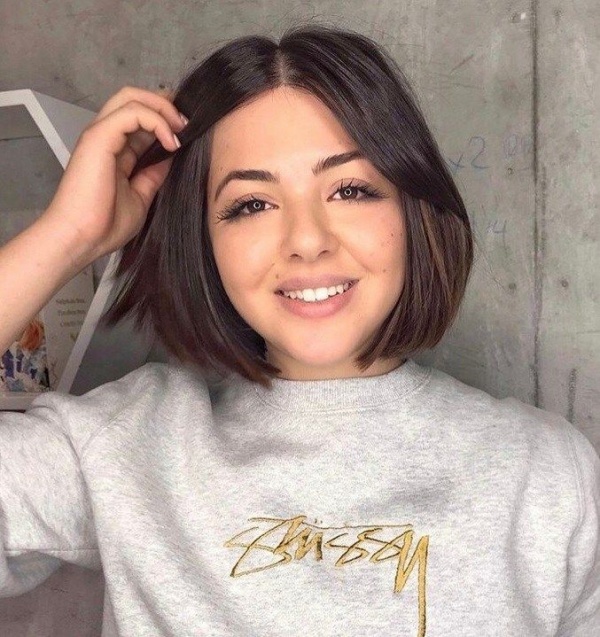 The middle-parted bob is a classic style that brings balance and elegance to rounder facial features, offering a lengthening and slimming effect. With its sharp angles and face-framing qualities, this hairstyle is a transformative choice.
Embraced by fashion icons like Bella Hadid, Gwyneth Paltrow, and Kendall Jenner, the middle-parted bob exudes sophistication with a hint of edginess. Opt for this look to highlight your facial structure with a striking and confident change.
19. Faux Hawk Haircut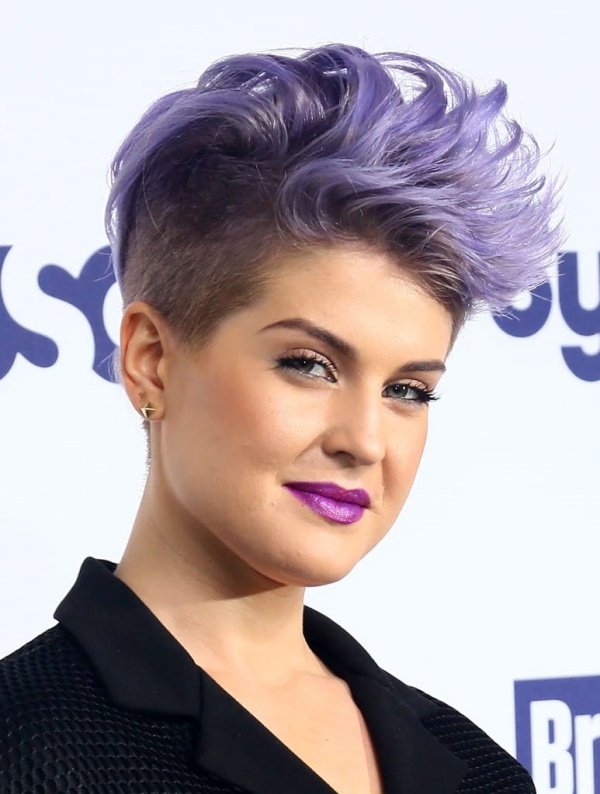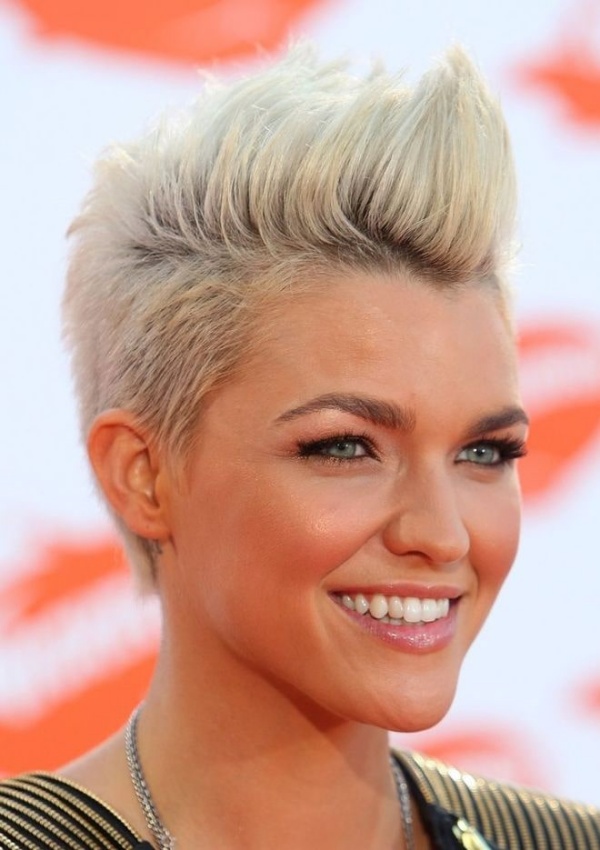 The faux hawk stands out as a bold and edgy haircut, boasting a trendy appeal with its distinctive top waves and tapered sides. While it requires regular trims to maintain its sharpness, the style payoff is impactful.
Icons like David Beckham and Adam Levine have popularized this daring look, making the faux hawk a top pick for those seeking a dynamic hairstyle that's at the forefront of fashion trends.
20. Curly Pixie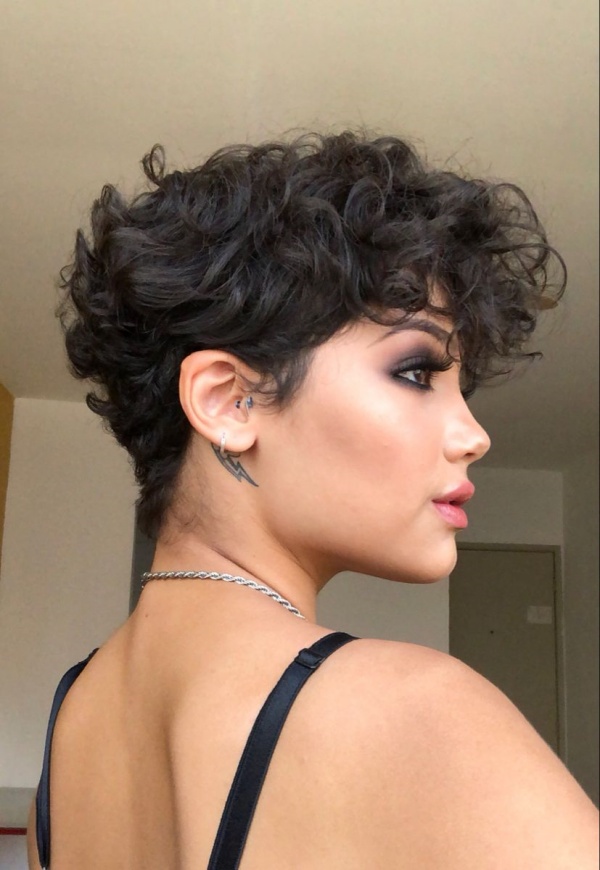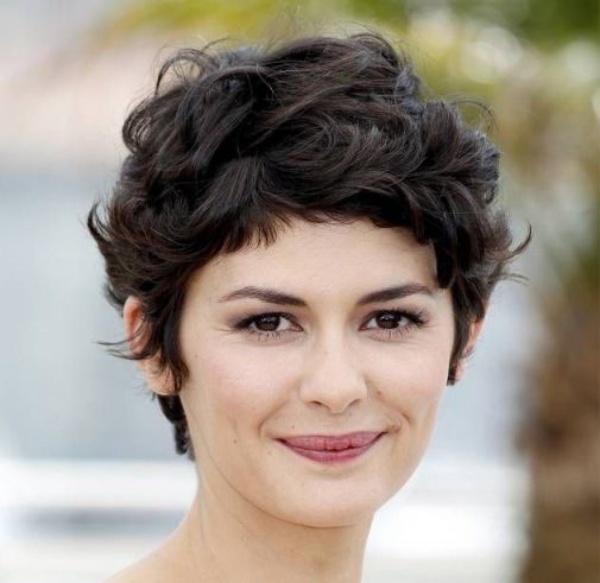 The curly pixie cut, a fusion of timeless charm and modern flair, offers a captivating style statement. With its roots in the '60s, this haircut is celebrated for imparting volume and definition.
For maintaining those enviable curls, employ gels, creams, or sea salt sprays for perfect texture. Fashion icons like Blake Lively, Rihanna, and Ruth Negga exemplify its versatility.
If you're looking to make a bold fashion move, the curly pixie is a standout choice that never fails to impress.
21. Flattering Short Hair with Layers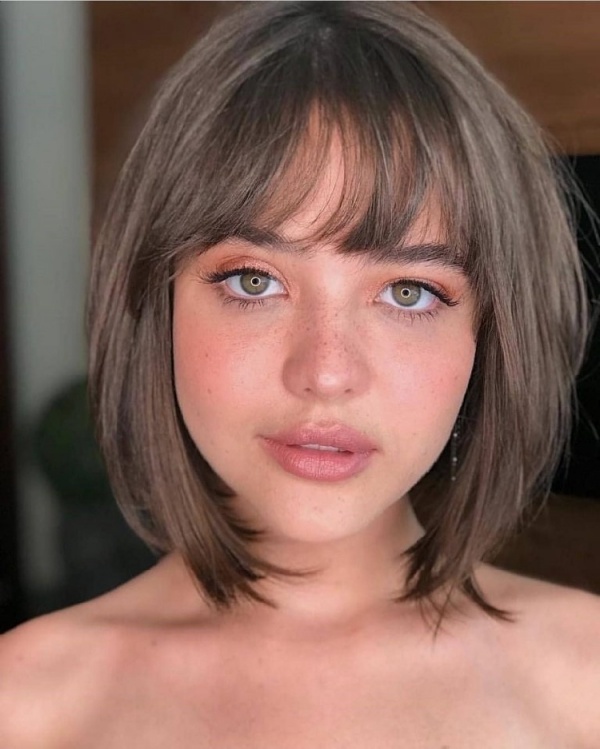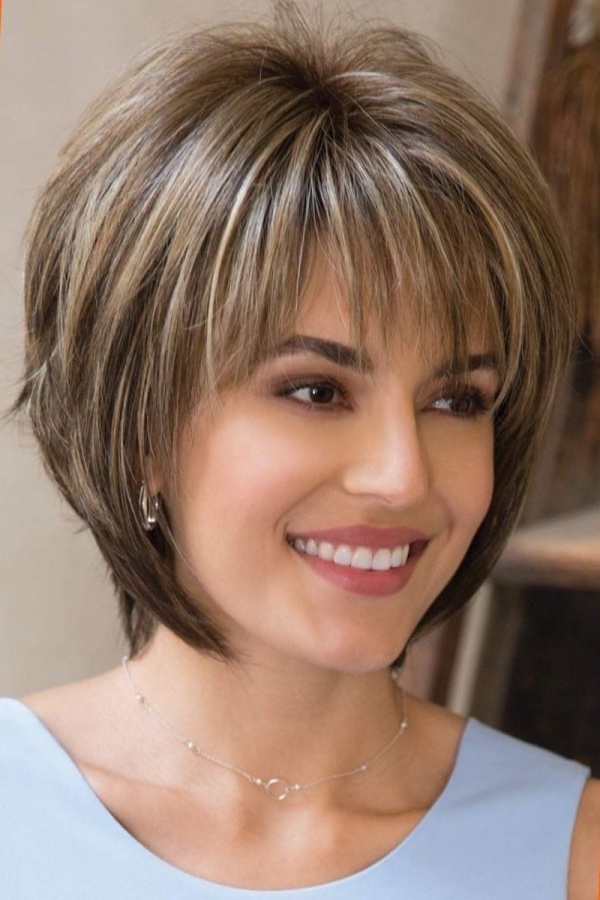 Layered short hair is the perfect disguise for a wider face and a double chin, offering a graceful silhouette with its soft curves. It's a fantastic choice for women with mid-length hair who seek a transformation.
Celebrities such as Kelly Osbourne, Renee Zellweger, and Emma Stone have mastered this look with undeniable diva charisma. If you're looking to dazzle and add a touch of sophistication to your style, this layered short hairdo is the one to try.
22. Pixie With Shaved Sides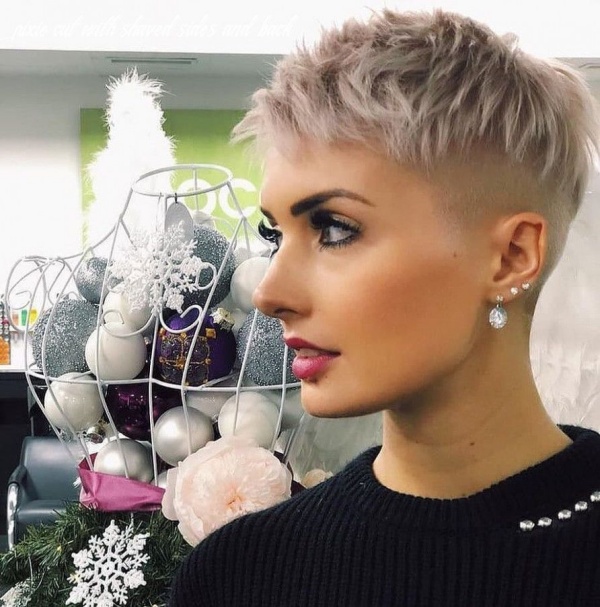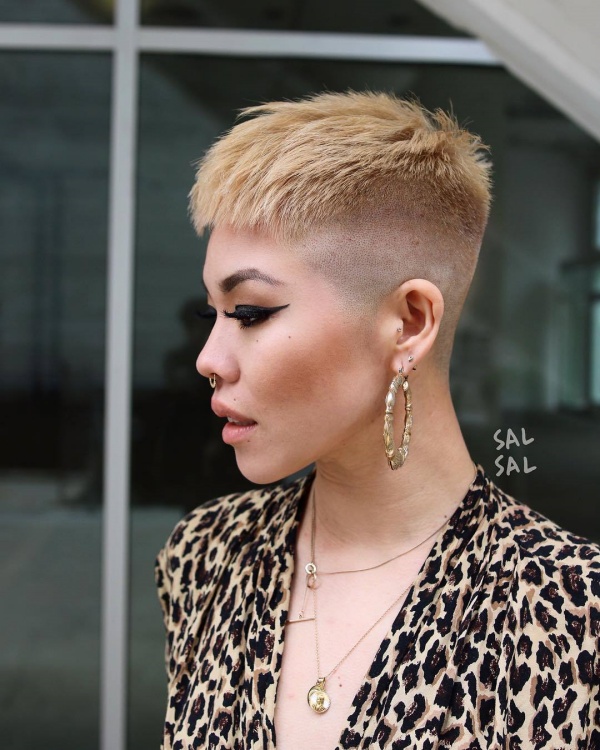 Merging boldness with elegance, the pixie haircut with shaved sides stands out as a modern trend for all hair types – curly, thick, wavy, or thin. Since the 2000s, this edgy style has seen a surge in popularity among curvy women, symbolizing a fearless fashion statement.
The pixie cut with its shaved sides is celebrated for its chic and audacious look, offering a boost of confidence and adding a dynamic edge to one's personal style. If you're looking to embrace a hairstyle that's both high-impact and high-fashion, the pixie with shaved sides might just be your next adventure.
23. Short Spiky Haircut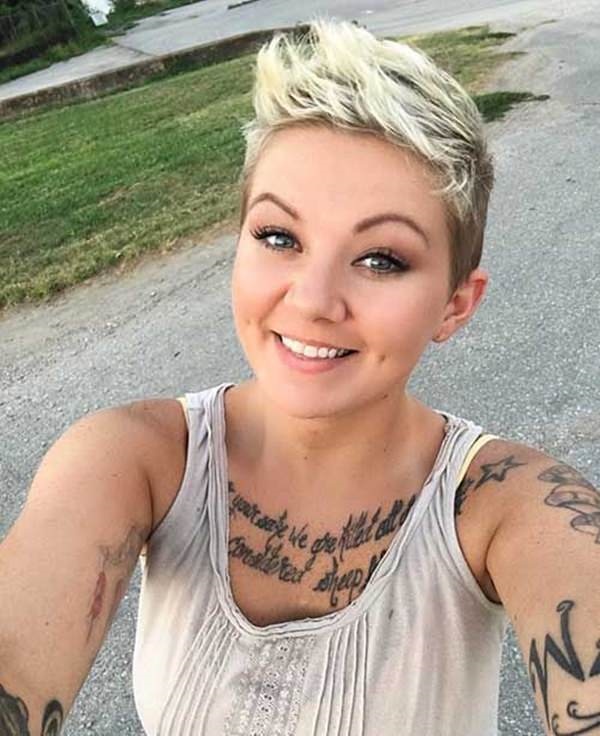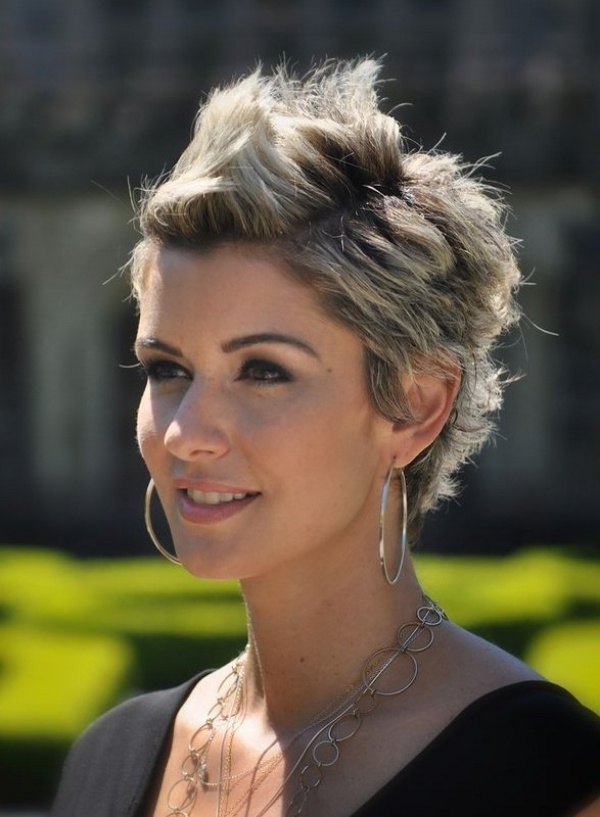 Short spiky haircuts offer a bold punk rock vibe for women who embrace edginess. Ideal for teens and young adults, this daring style stands out with its unconventional appeal. Adding golden or blonde highlights can enhance the spiky texture, perfect for those unafraid to make a statement.
24. Short Feathered Cut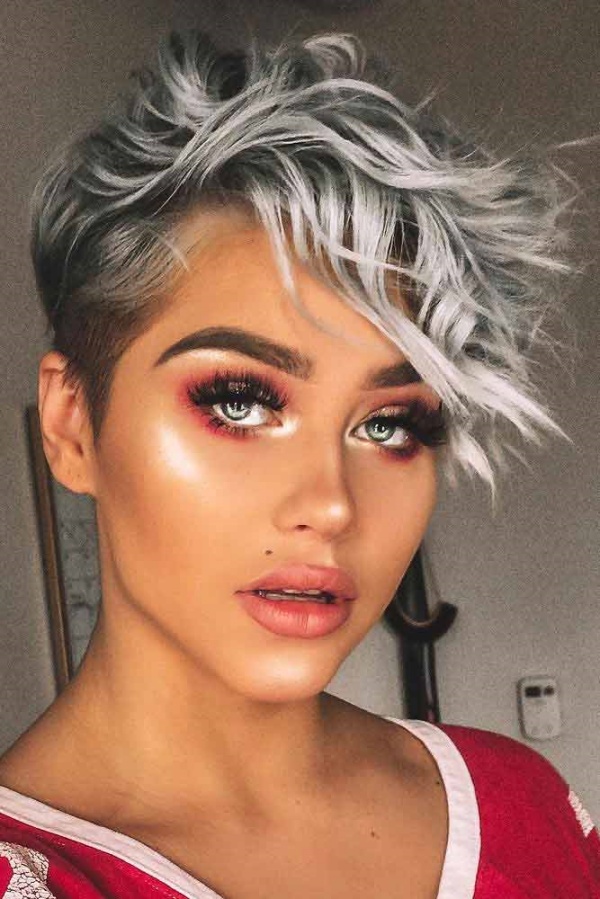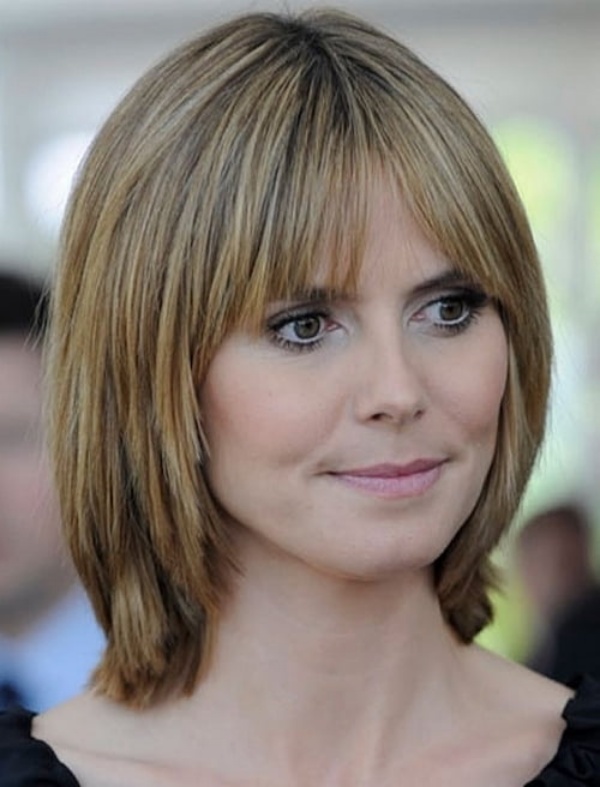 The short feathered cut gracefully layers blunt to shoulder-length hair, creating a slimming effect on the cheeks with its varied lengths. This style suits women in their 40s and 50s, offering an elegant look that pairs well with western and party attire. It's a chic choice for those seeking to enhance their features with a classic hairstyle.
25. Boy Cut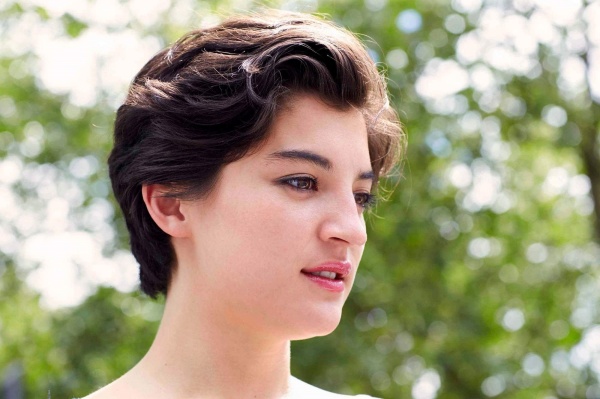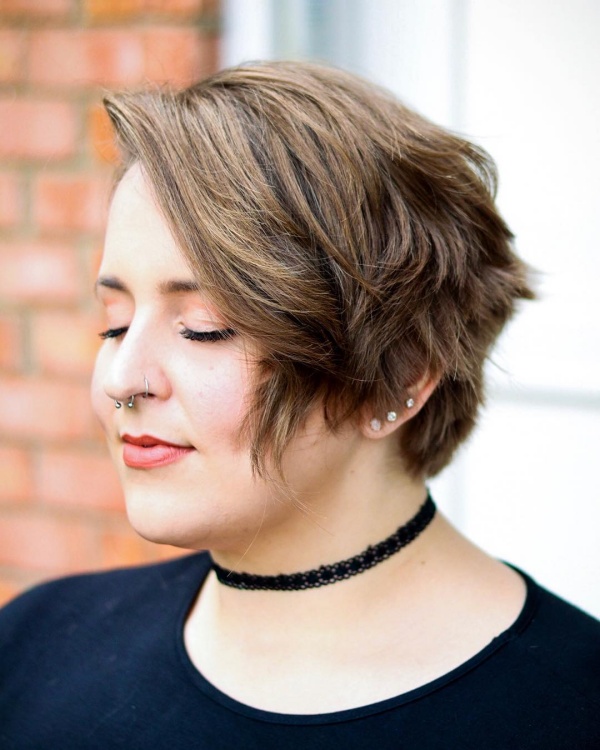 The boy cut, a timeless and effortless hairstyle, flatters fat faces by creating a slimmer appearance. This chic and low-maintenance look remains a popular choice for its ability to enhance natural beauty. Apply some styling gel to manage cowlicks and maintain a sleek finish, ensuring you look stylish and put-together with minimal effort.
26. Graduated Bob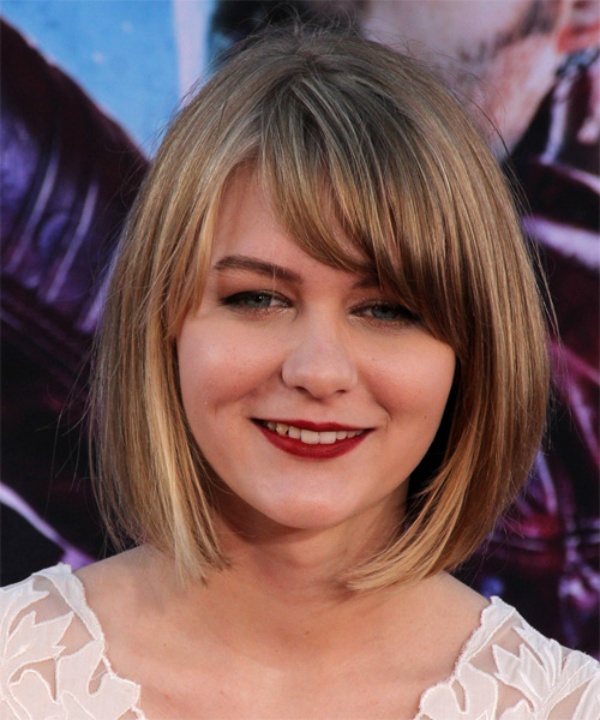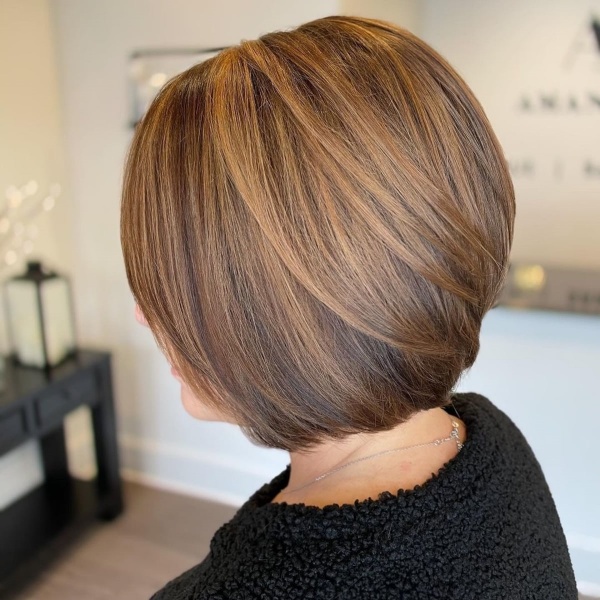 The graduated bob features meticulously layered cuts that create volume and shape, making it an excellent choice for those with fuller faces seeking added definition. This versatile style suits various face shapes and imparts a youthful look, enhancing your overall appearance with its structured and sophisticated silhouette.
How To Choose The Best Hairstyle For Fuller Faces:
Identify Your Face Shape: Start by recognizing that a round face typically has equal width and length, with pronounced cheeks and often a softer chin line.
Select Flattering Hairstyles: Aim for short hairstyles that bring a sophisticated and attractive look to your rounded facial contours.
Consider the Execution: The way a hairstyle is cut and styled is crucial. For fuller faces, it's generally recommended to avoid side parts as they can draw attention to the cheek area.
Opt for Middle Parts or Lifted Roots: Styles that begin in the middle or include a volumizing bump at the crown can elongate the face and create a slimming effect.
Explore a Range of Styles: Delve into a variety of hairstyles to find the one that best suits your face and personal taste.
Make Your Choice: After considering all options, choose the hairstyle that you feel will complement your face shape and enhance your overall look.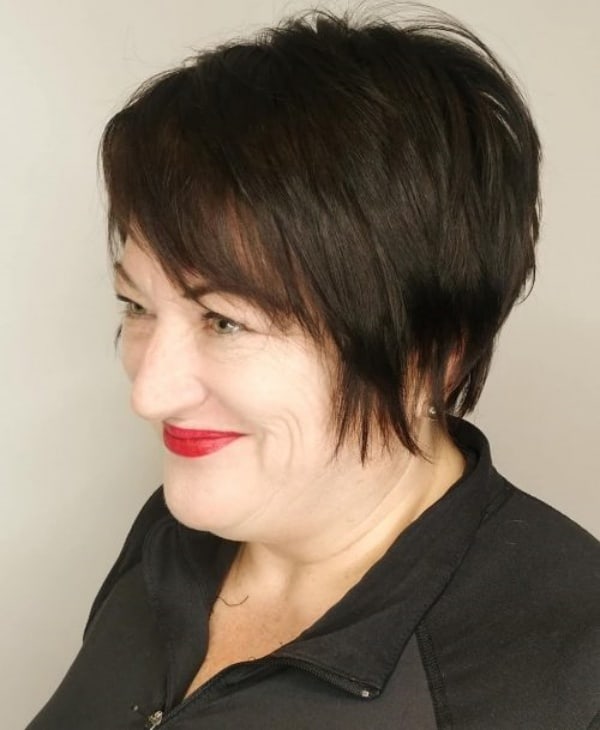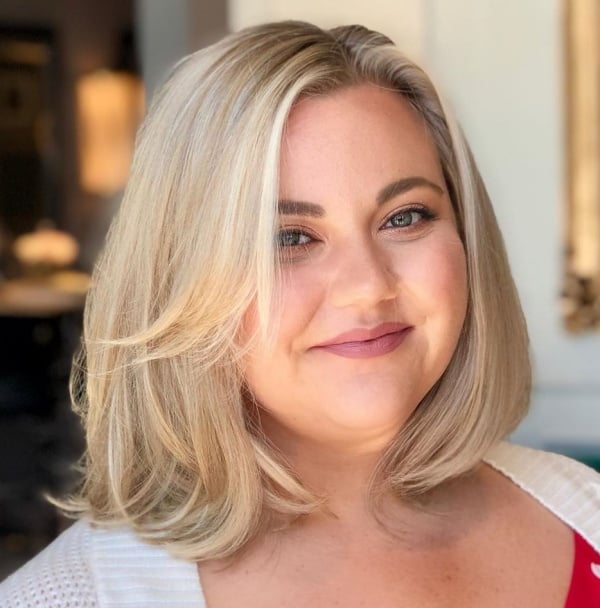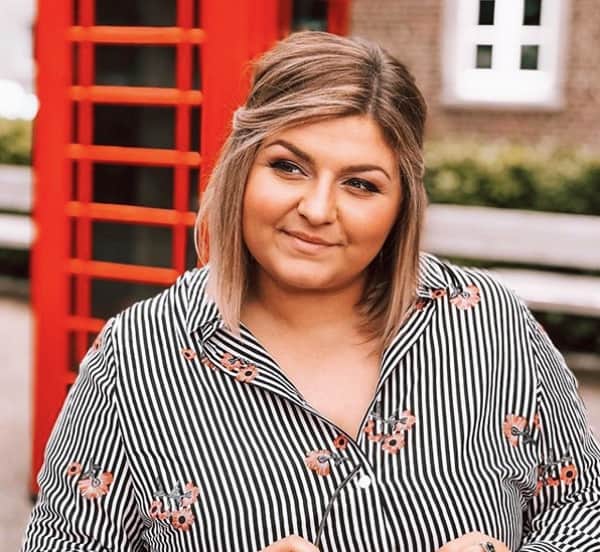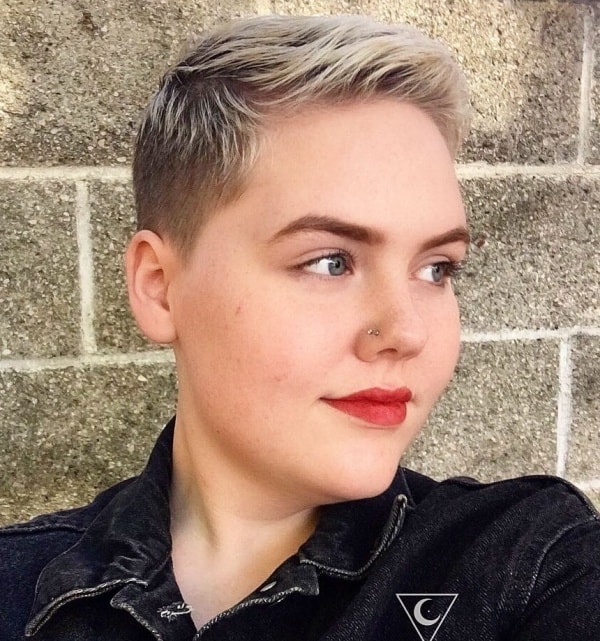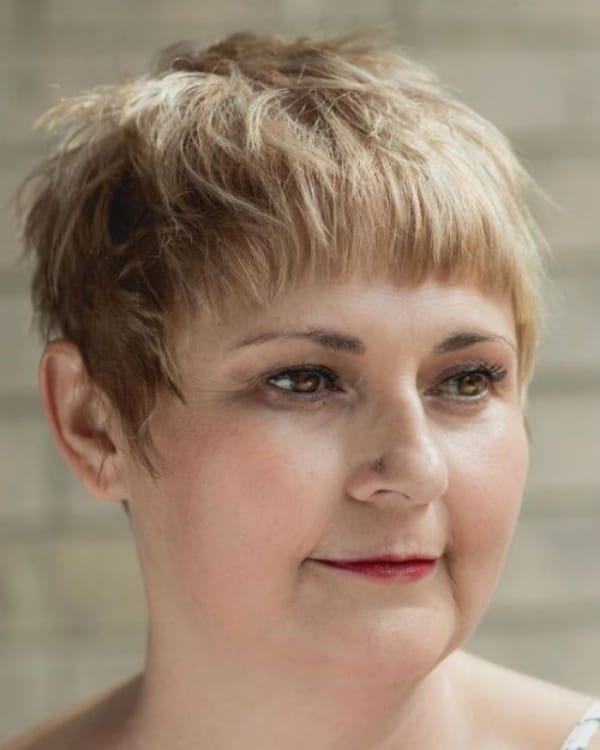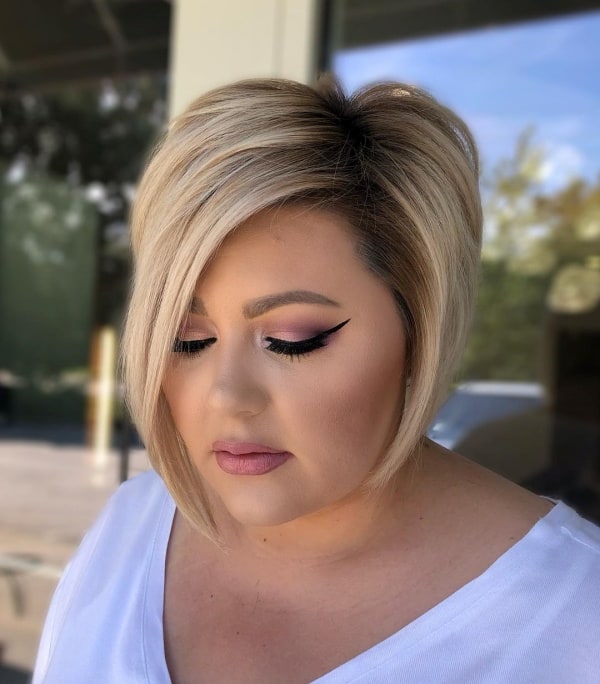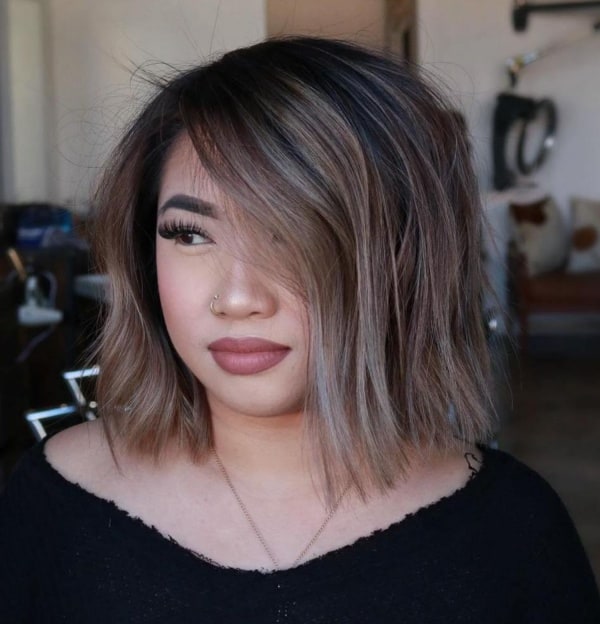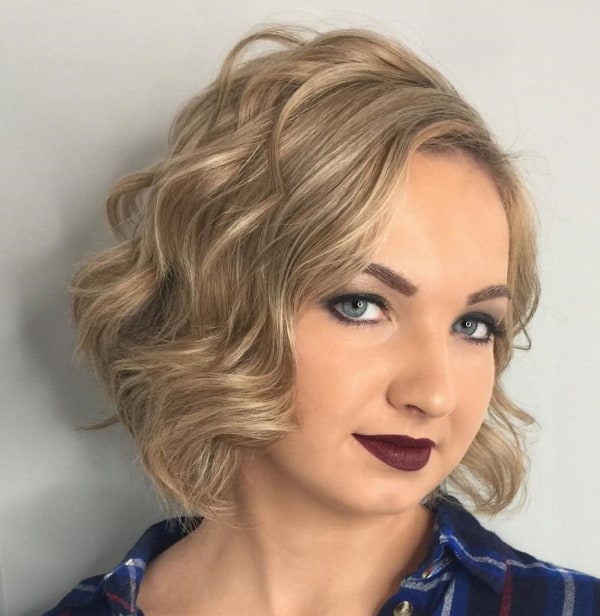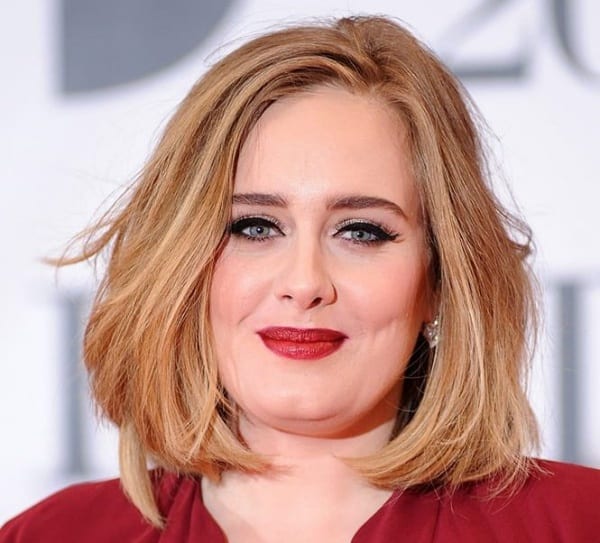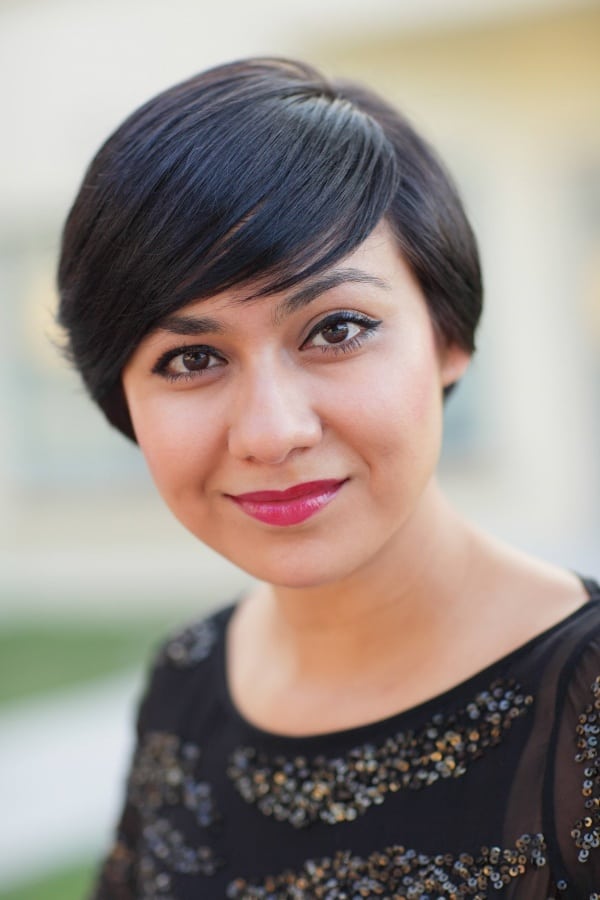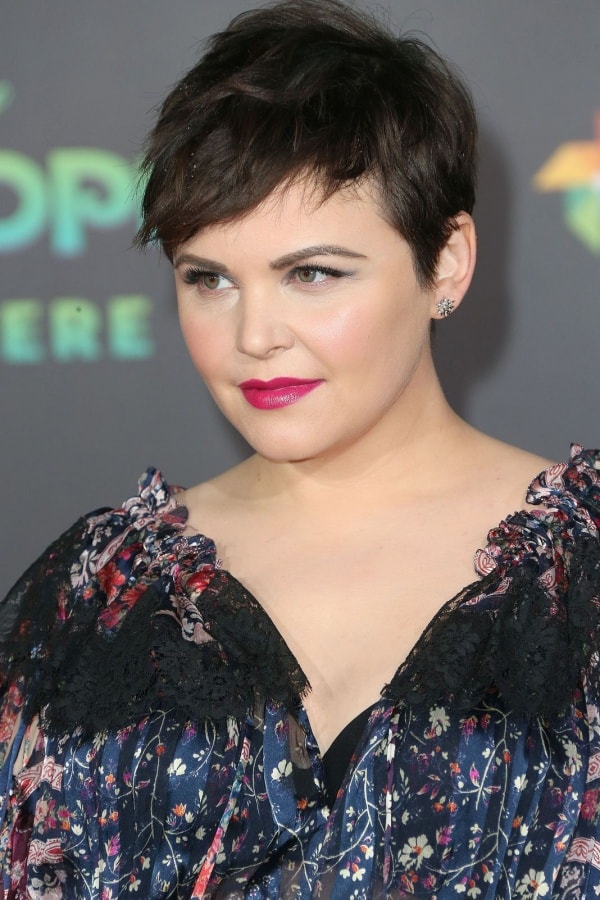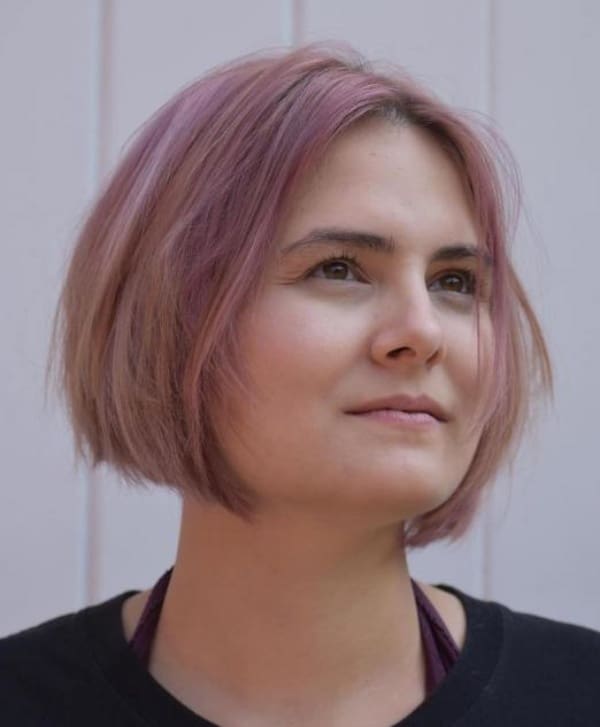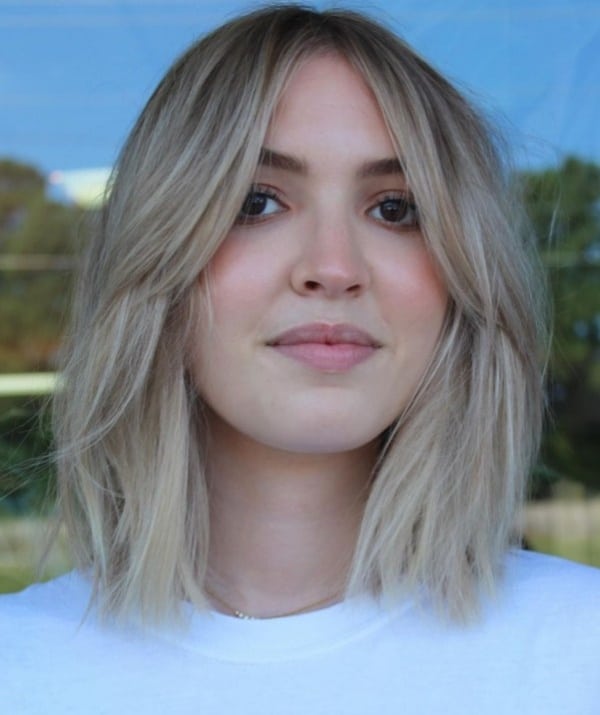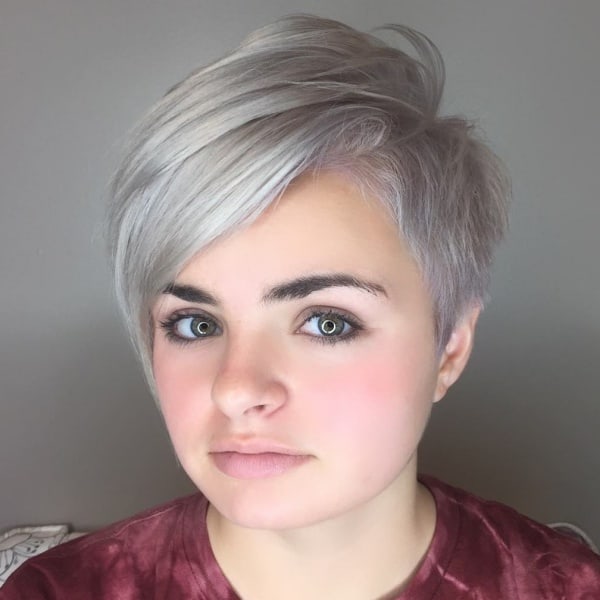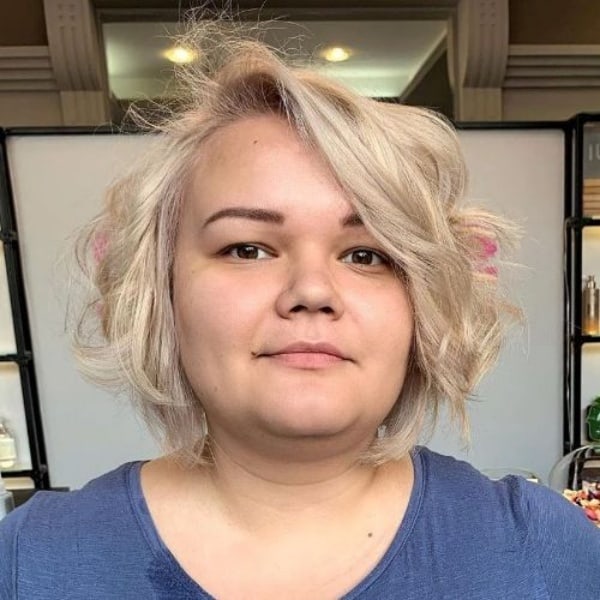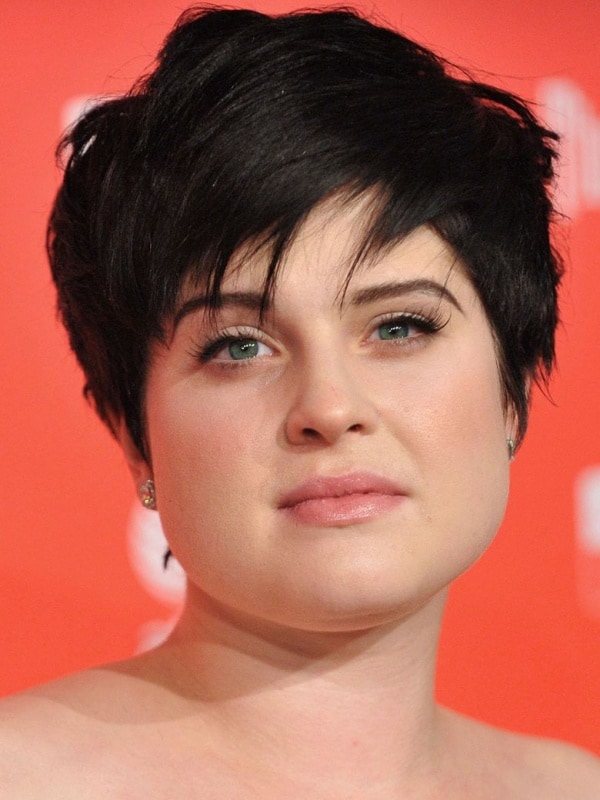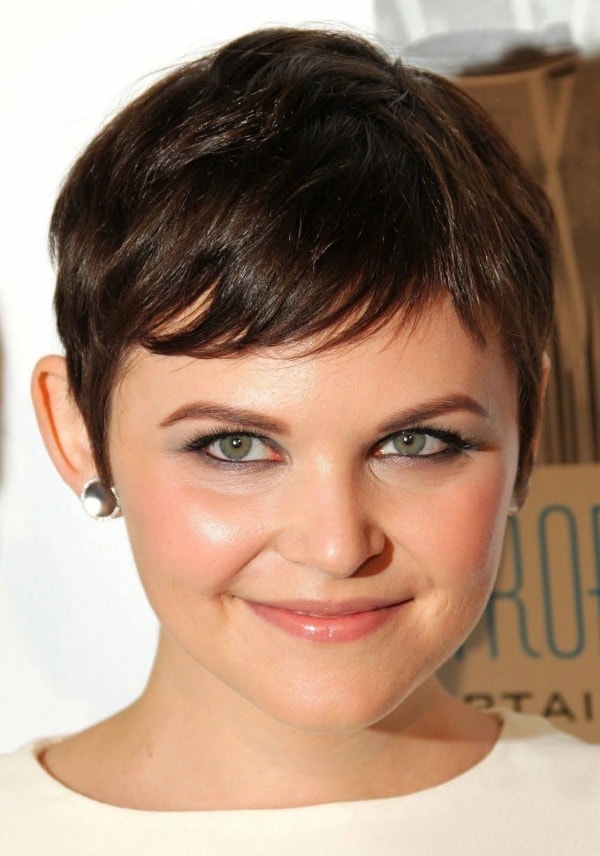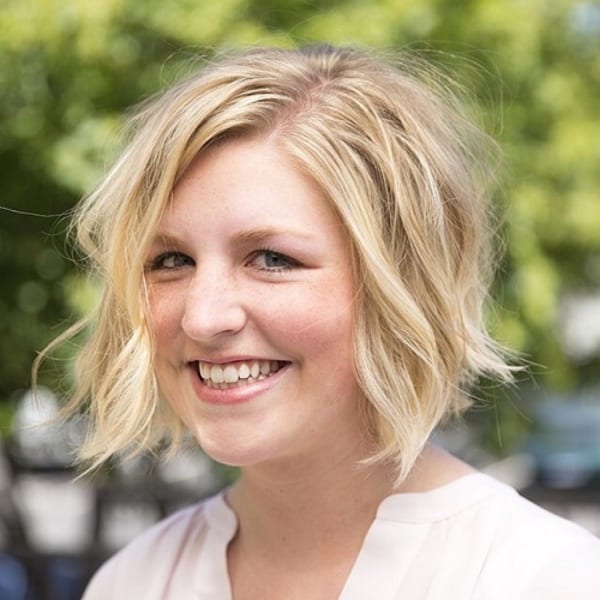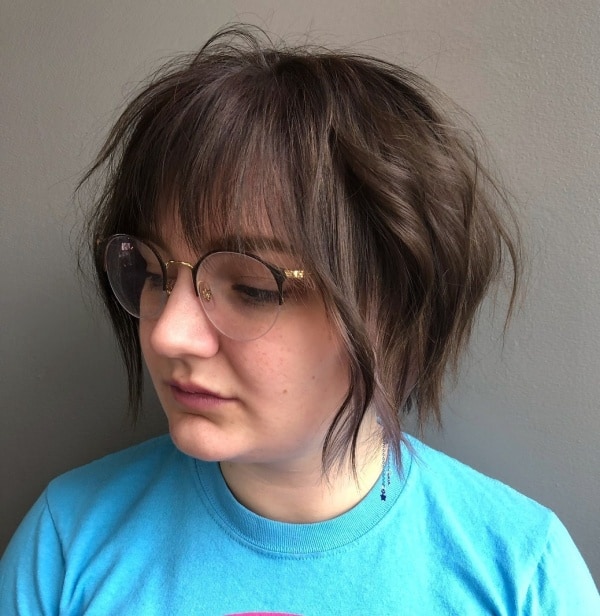 Read More:
F.A.Q:
How To Identify Your Face Shape?
Examine your jawline, cheekbones, forehead, and face length to determine your face shape. For precision, measure each part and compare or see a stylist for a professional assessment.
Does Short Hair Look Good On A Double Chin?
Short hair can be styled to flatter a double chin, often creating a look that draws attention to your eyes and smile, rather than the fullness around the jawline.

Does Short Hair Make You Look Fatter?
Not necessarily. The right short haircut can elongate and slim your face. The key is in the haircut's shape and how it frames your face.

What Hairstyle Makes Your Face Look Thinner?
Hairstyles that create angles and incorporate height can make the face appear thinner. Asymmetrical cuts, voluminous tops, and tapered sides are effective options.