For some ladies, curly hairs are blessings and some want straight hairs. Having good curly hair looks good, but it is equally hard to maintain or protect them. You should choose easy protective hairstyles for natural hair so that your hairs remain protected.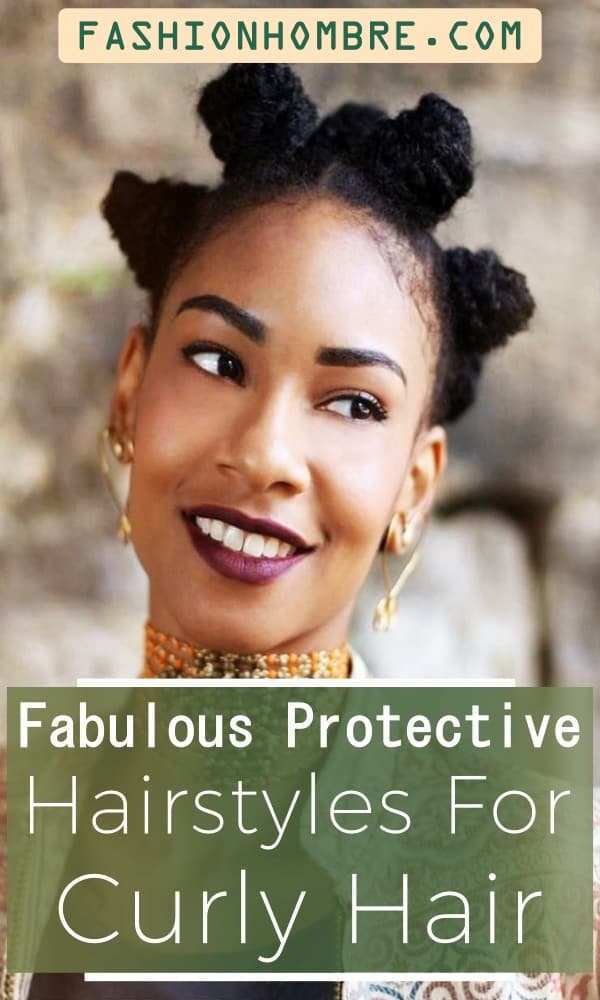 Protective Hairstyles are widely chosen by those women who are working and don't have much time to manage their curly hairs. Hence, here we are giving you benefits of protective hairstyles, tips to maintain naturally curly hair as well as 12 Fabulous easy protective hairstyles for natural hair from which you can choose and add a charm to your look.
Fabulous Protective Hairstyles For Natural Hair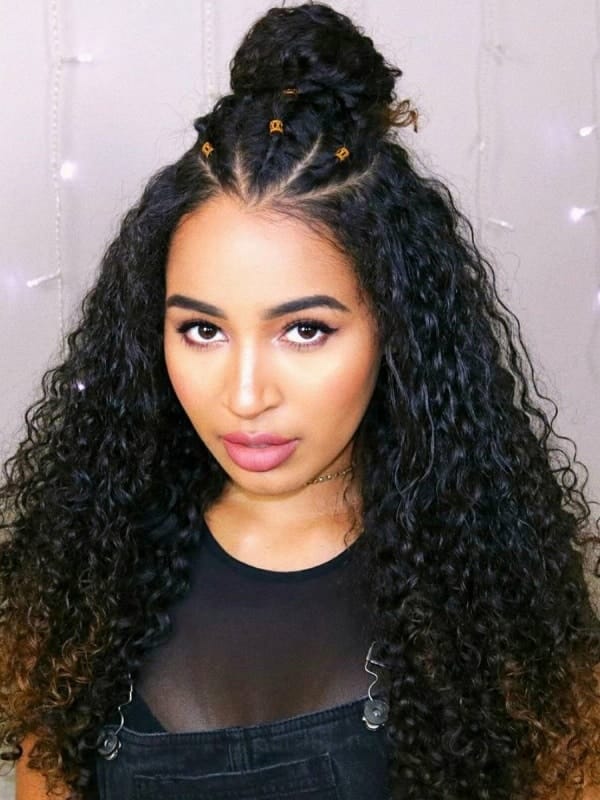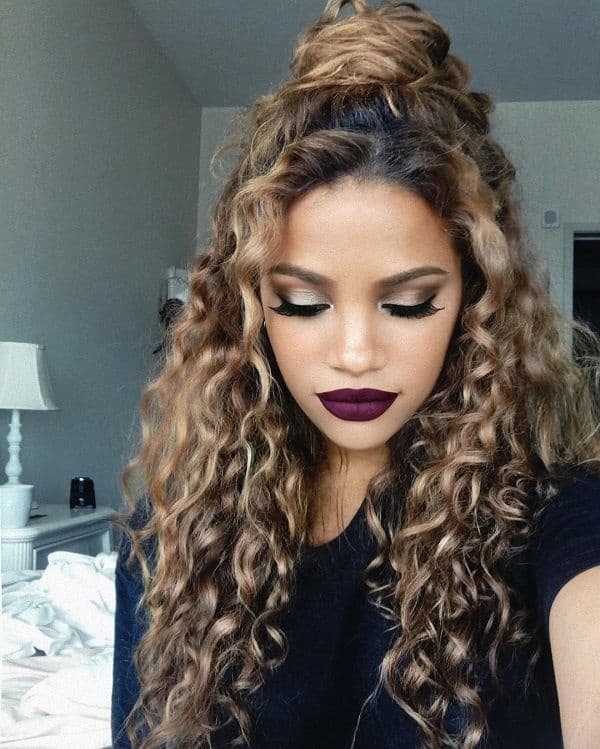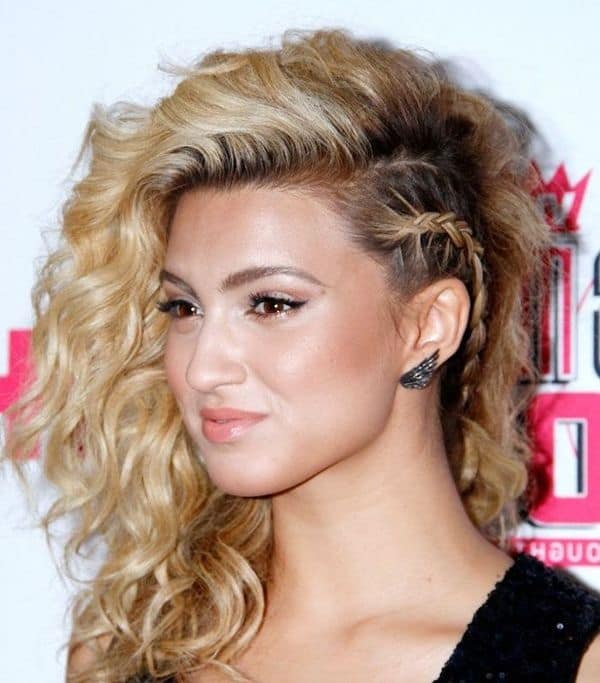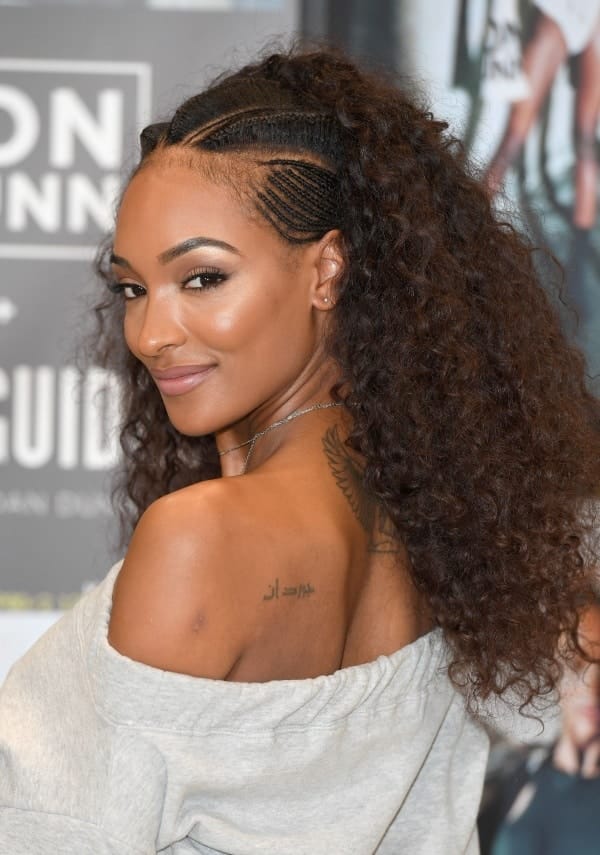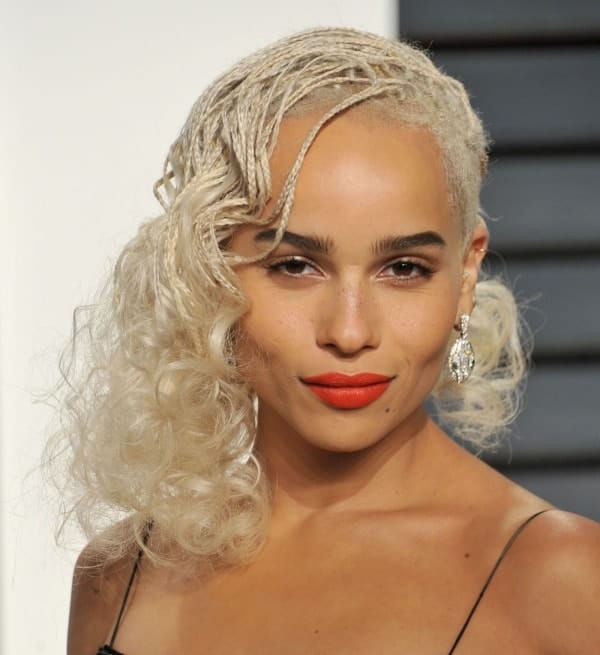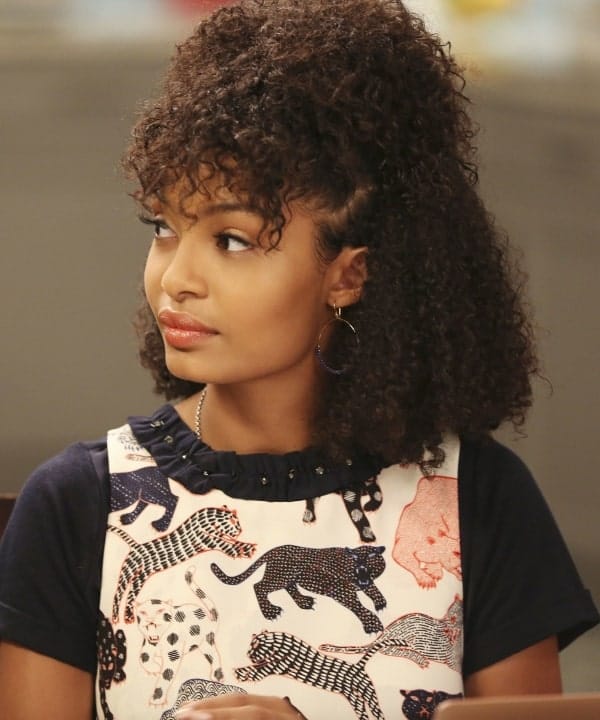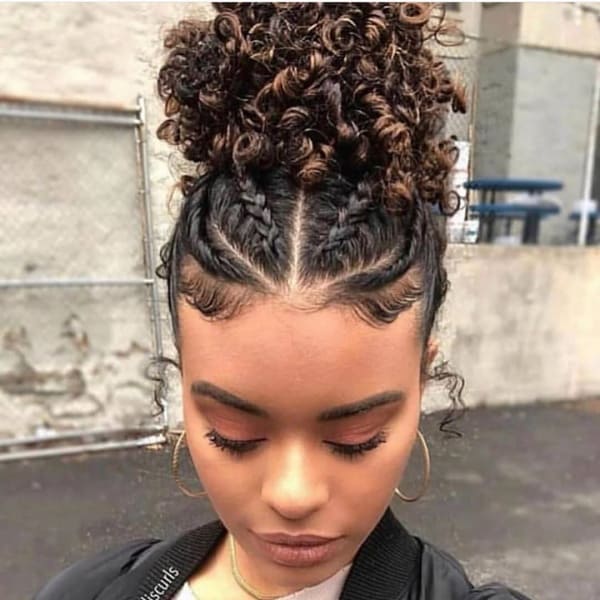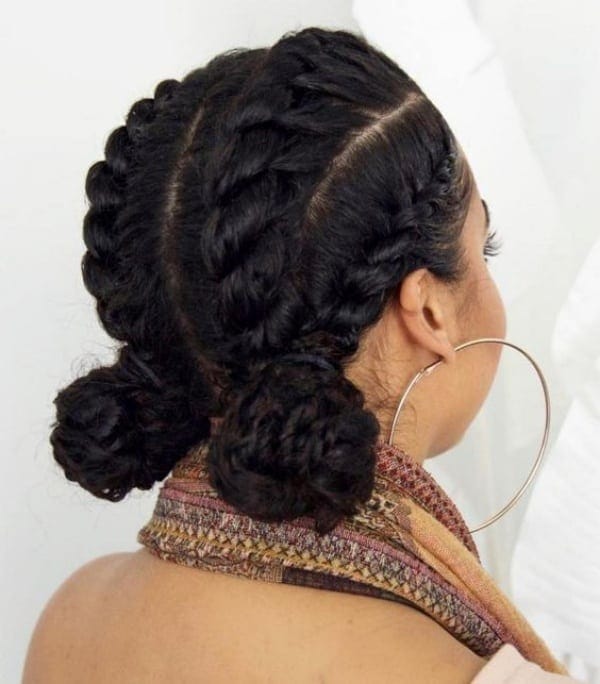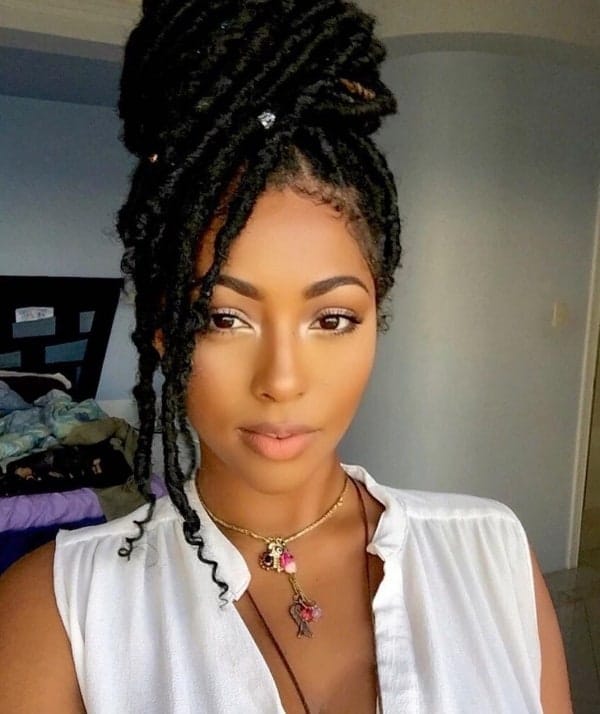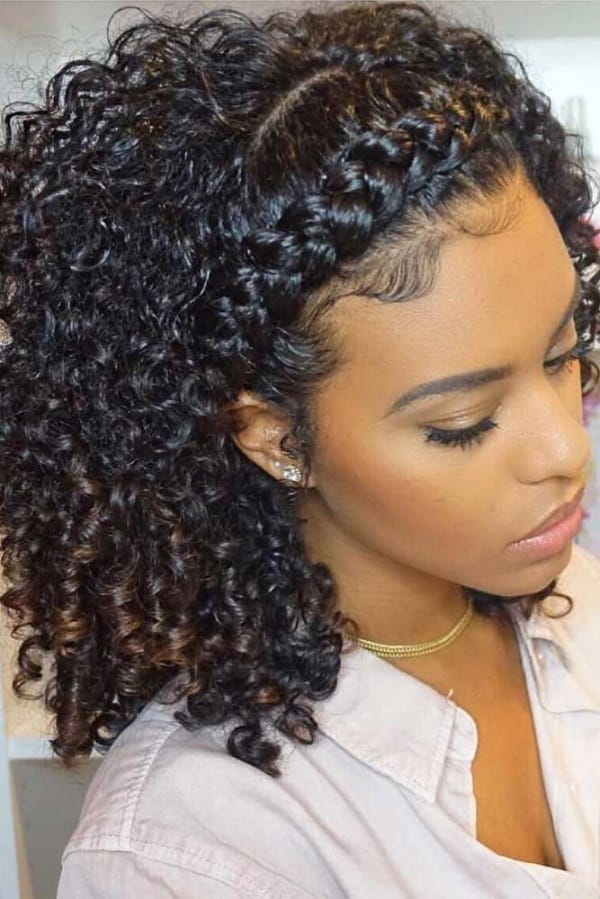 Benefits Of Protective Hairstyles
For natural hairs, eye-catching protective styles have become an added bonus of having alternatives for concealing hair on mass levels. Some of the benefits of protective hairstyles are as follows:
Protection from the ultraviolet rays
Protection from getting split ends
Maintenance of moisture
Free up your time by reducing the need for maintenance
Length retention
Keep hair soft and retain the growth
Stylish look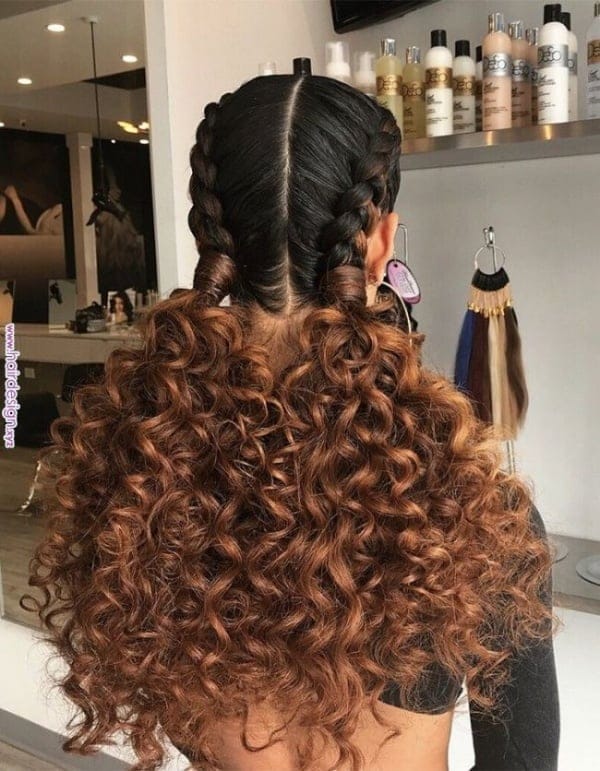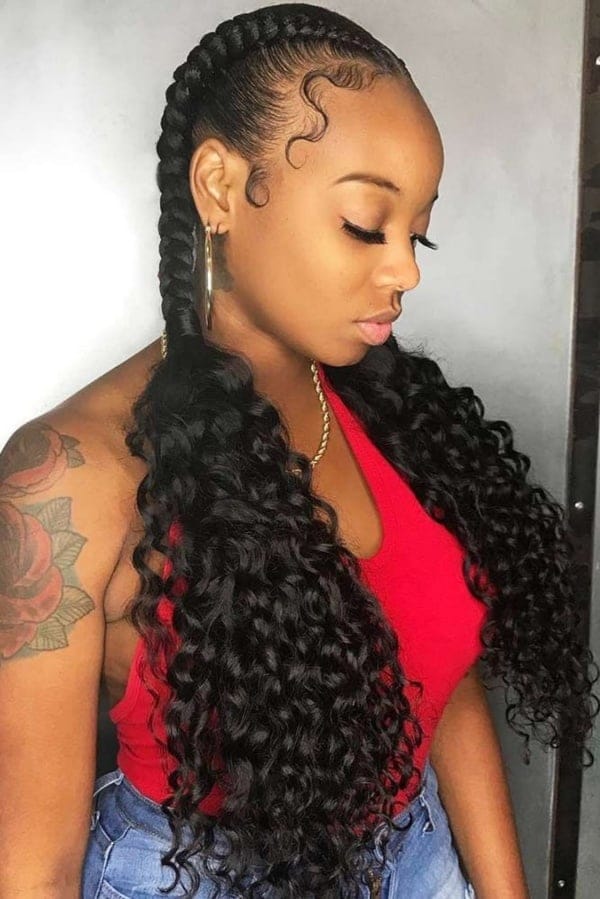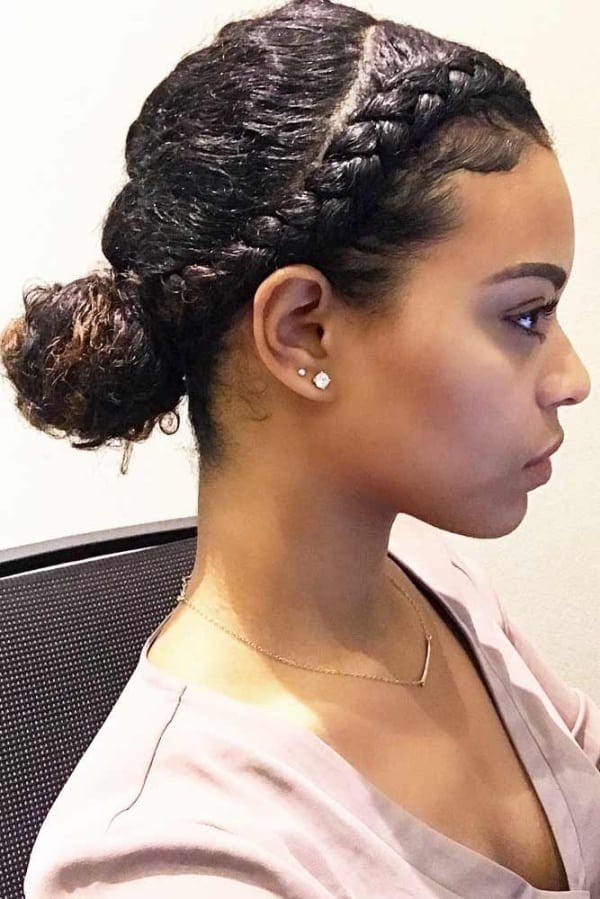 Tips For Maintaining Natural Curly Hair
Some of the tips to maintain Natural Curly Hair is given below:
Nourish your hair and scalp with natural oils and shampoo. Before styling your hair you can also use hydrating balms. These deeply nourish hair and control frizz leaving it more manageable.
After washing your hair, don't towel-dry it, because this will cause your hair to frizz. You should squeeze your hair upwards gently to get rid of the excess water instead of tilting your head forward.
You should wear a hat for protecting your hair from very high or low temperatures.
While sleeping wear a satin scarf of your head so that your hairs remain smooth.
Brushing is very aggressive for curly hair as it out the natural curl and you will lose definition and also provoke frizz.
While your hair is still wet, apply curly hair products to lock the moisture and keep your curls lustrous and thick.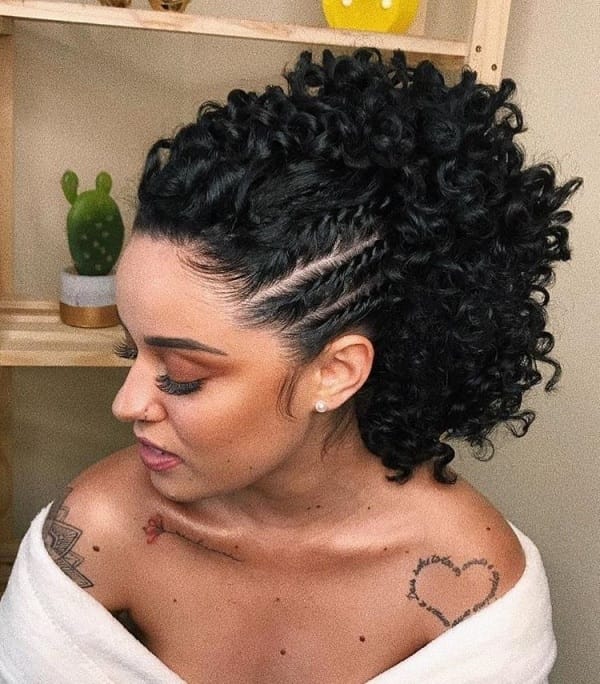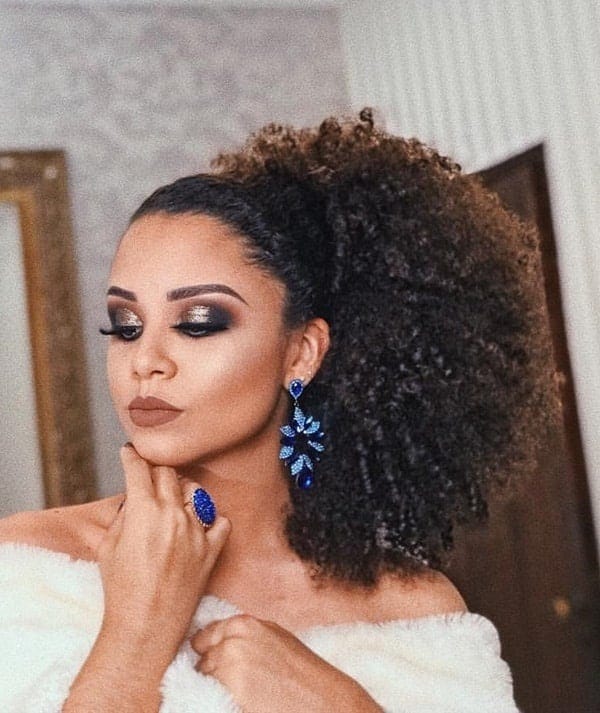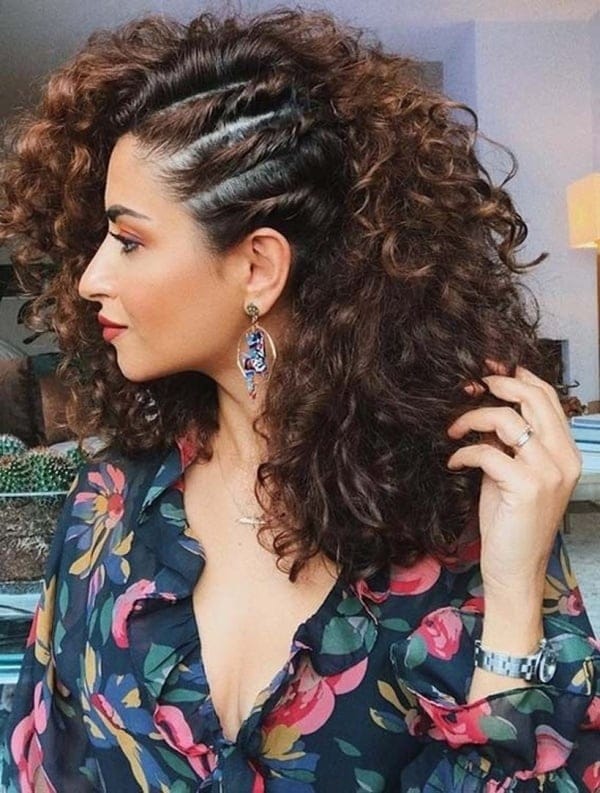 Different Protective Hairstyles For Curly Hair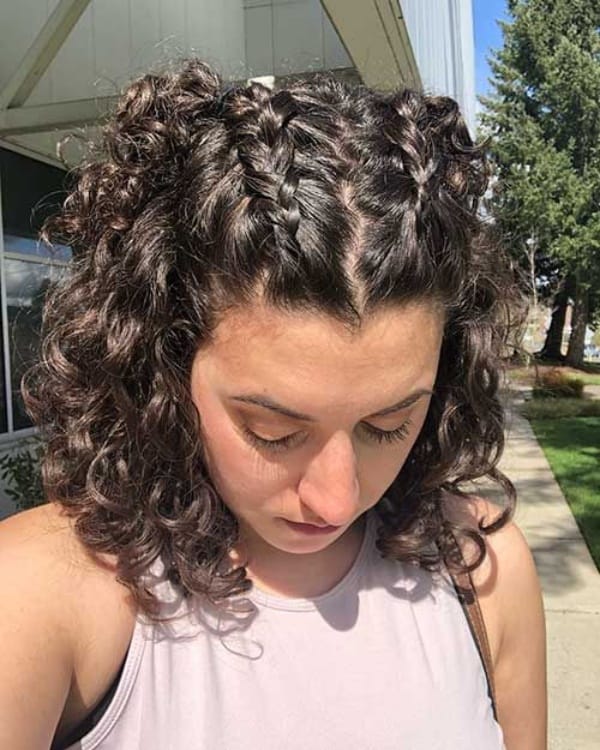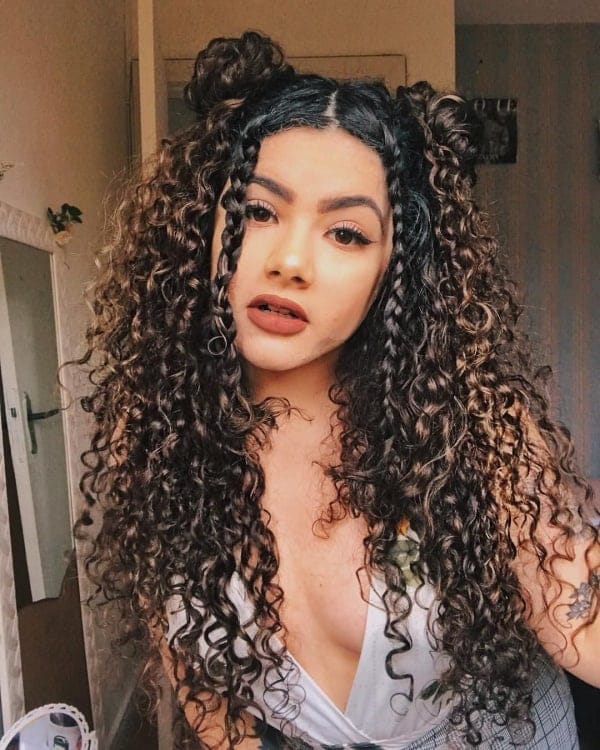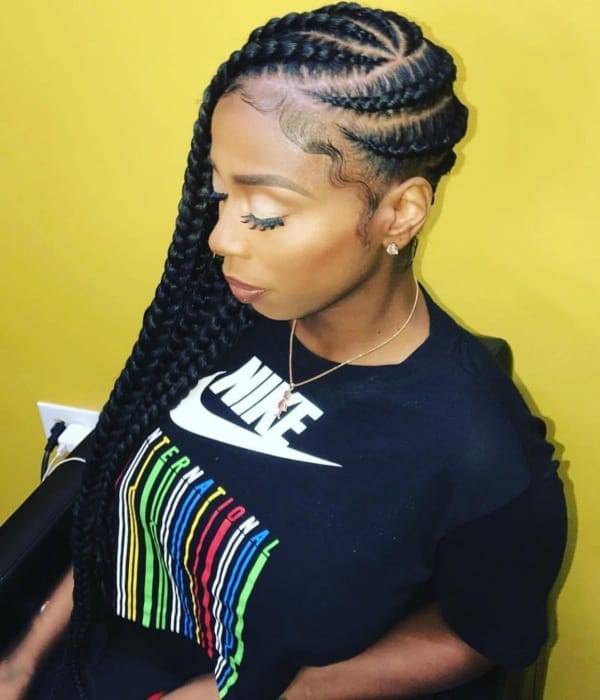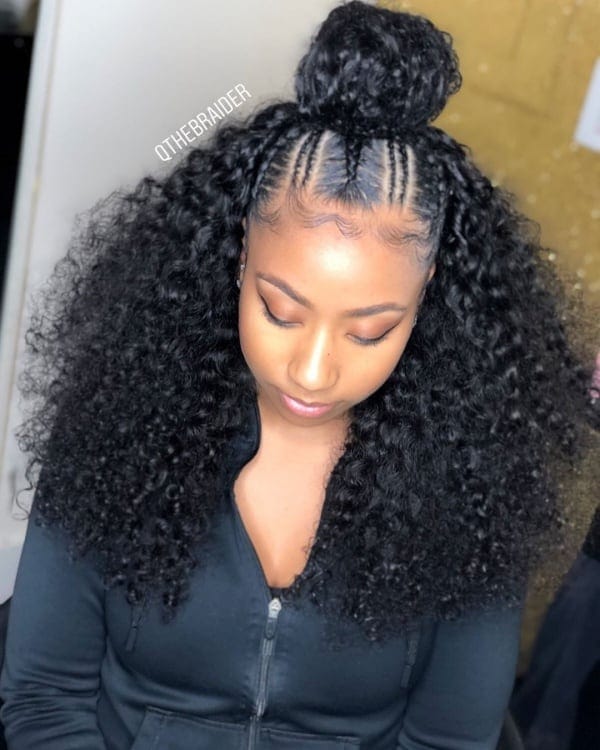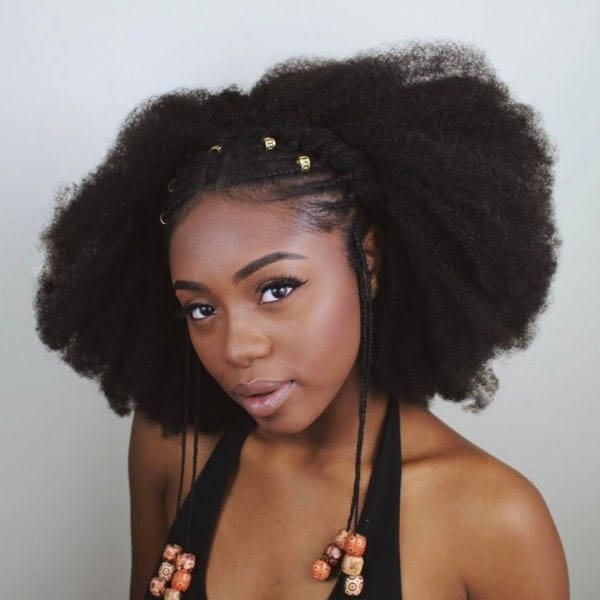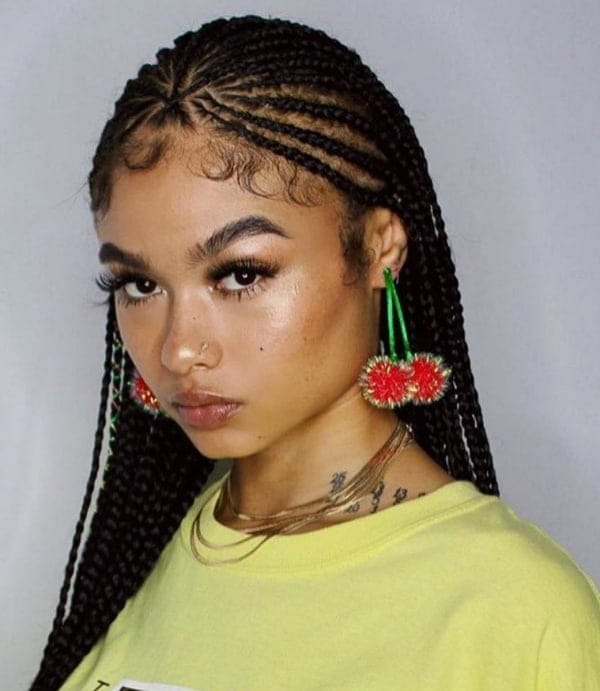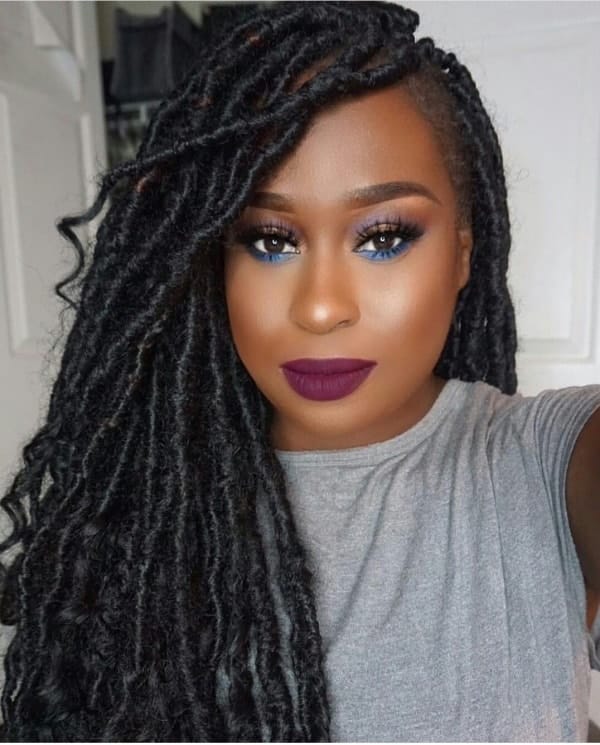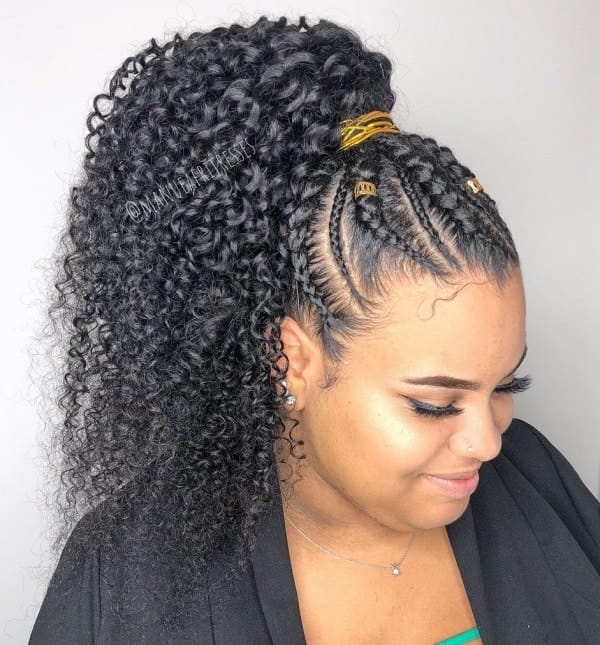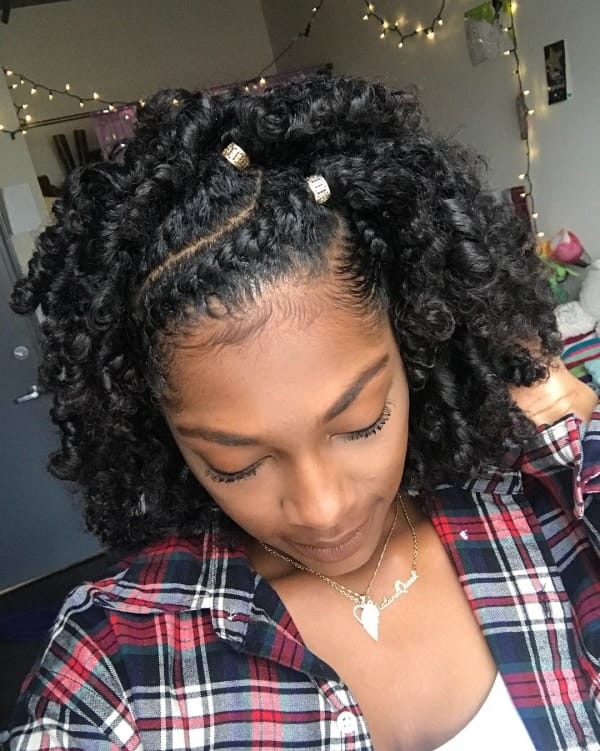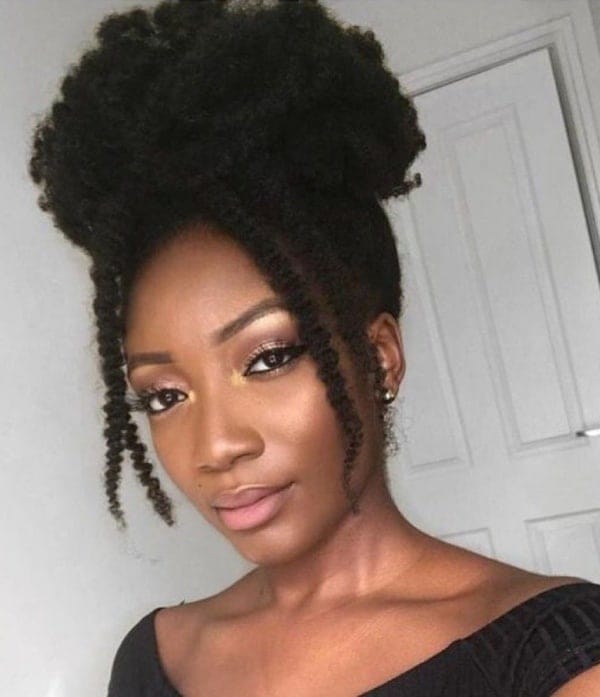 Mini Buns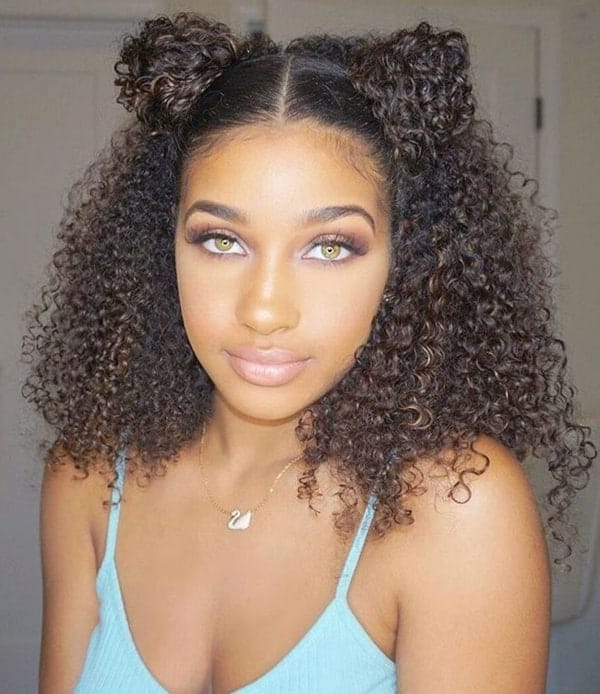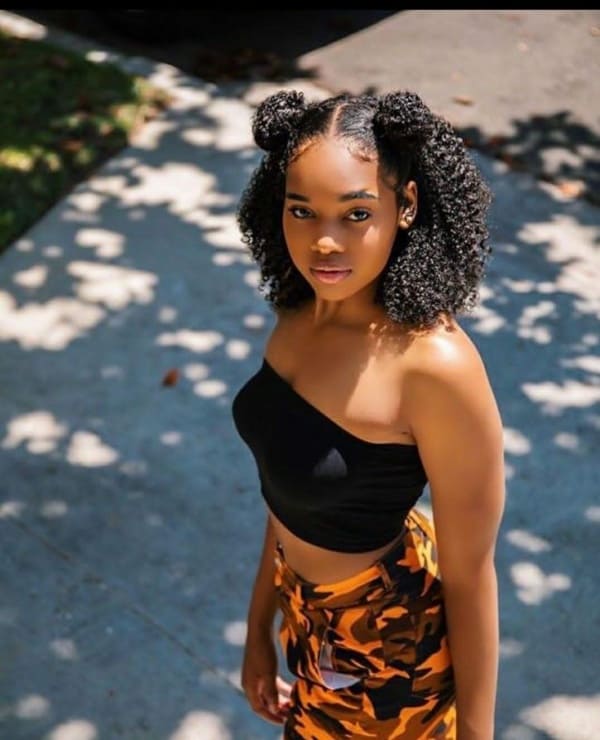 Mini buns are one of the most stylish hairstyles for curly hairs. You can go for this hairstyle by parting your hairs into two equal sections down the center. Take one section of the hair moves them upward to make a ponytail. Do the same on another side. Now twists the ponytails to make buns and place pins to secure them. This is one of the most comfortable hairstyles that you must try especially in scorching summers.
Ombre Single Braids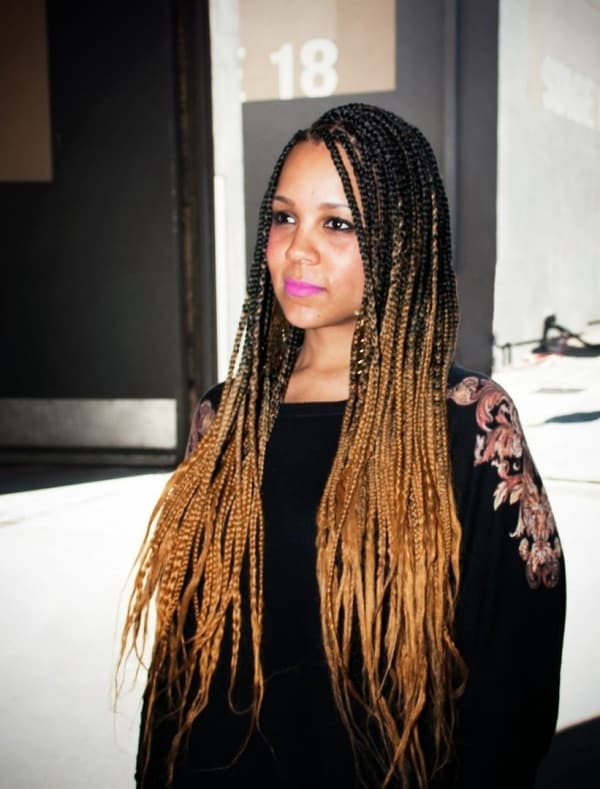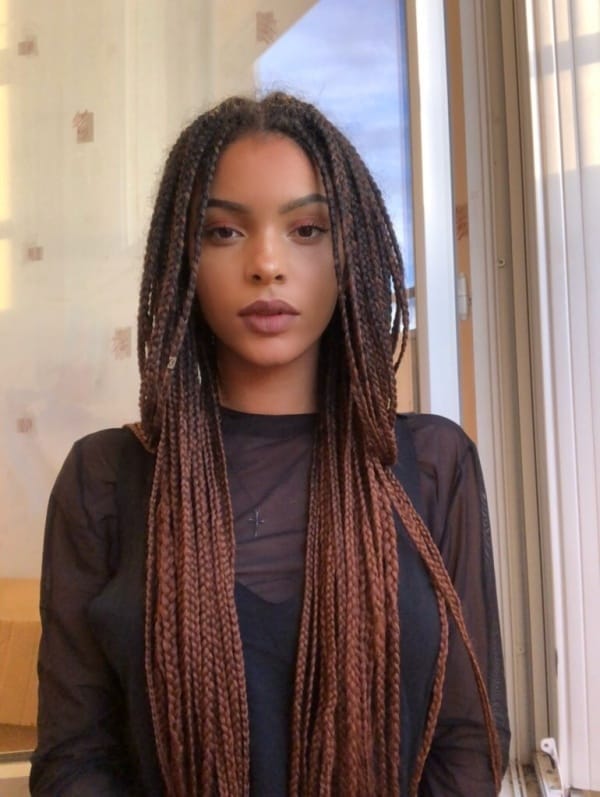 Ombre Single Braids is one of the trendy as well as easy protective hairstyles for natural hair for which you must go for. Many girls love single braids but to give your look an extra oomph then ombre single braids are best. This is a perfect hairstyle to go out with friends, parties or even at the date. As per your choice you can keep these braids loose to give them more volume if you have thin curly hair.
High Buns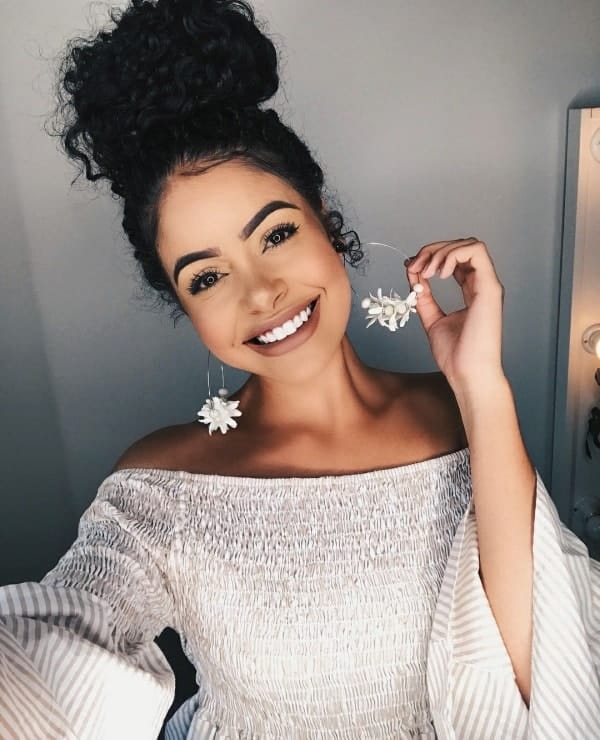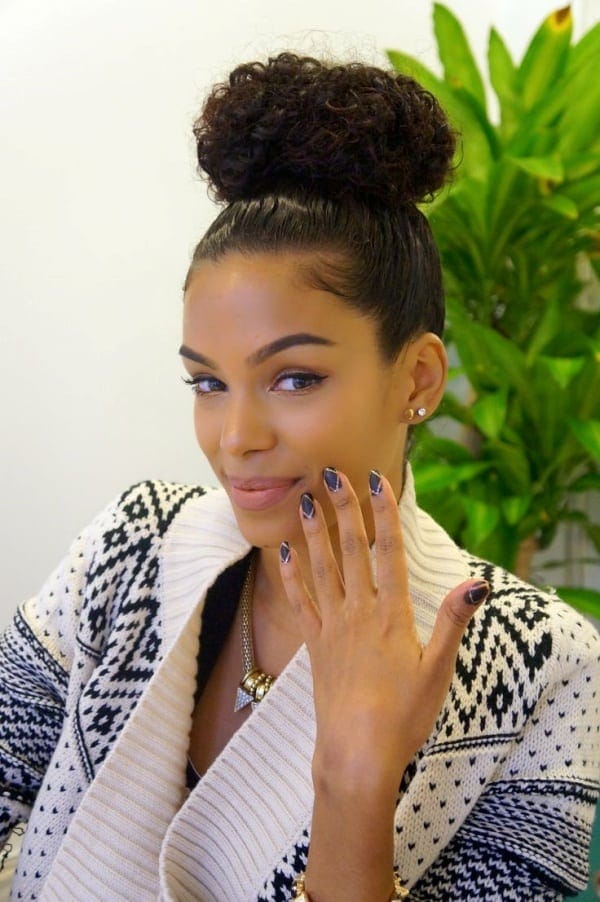 Next, in the list of &lt, strong> Protective Hairstyles For Curly Hair is hair bun. This is counted amongst one of the easiest protective hairstyles for curly hair that works perfectly. You must gather the hair in a loose manner and keep it tight with hairpins for avoiding pulling edges too tightly. Furthermore, it is an ideal hairstyle for hot and humid days.
Two-Strand Twist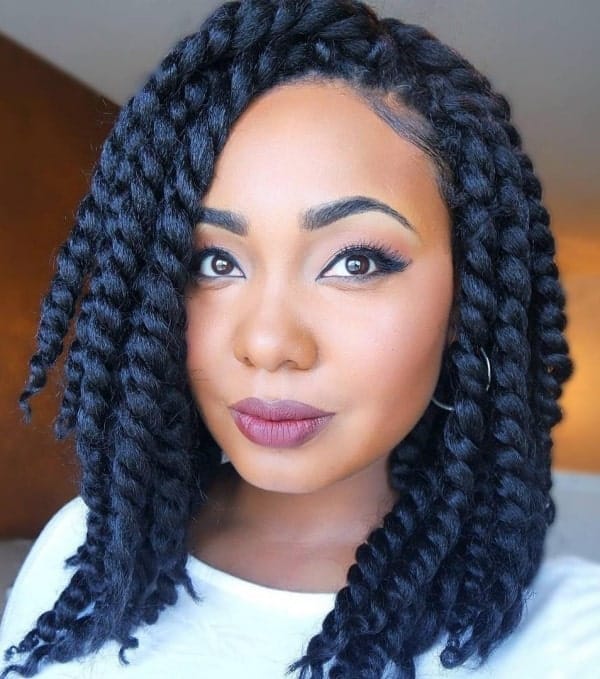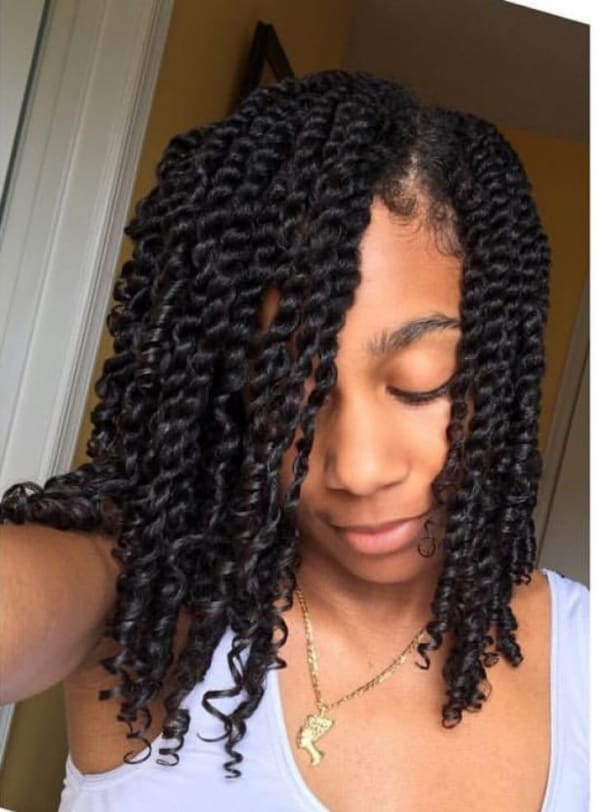 The two-strand twist it one of the protective hairstyles particularly for curly hairs. You have to divide the sectioned hair into two and twist around, and smoothing the last part of the section. Then, assemble and pin your twists in an up-do. Two-Strand Twist hairstyle helps in locking in the moisture and protects your curly hair in an efficient way. It also helps in setting the curl pattern if you want to wear it "twist out." In addition to this, if you are making this hairstyle for some special occasion then you can some pretty hair accessories to give a superb look.
Natural Braids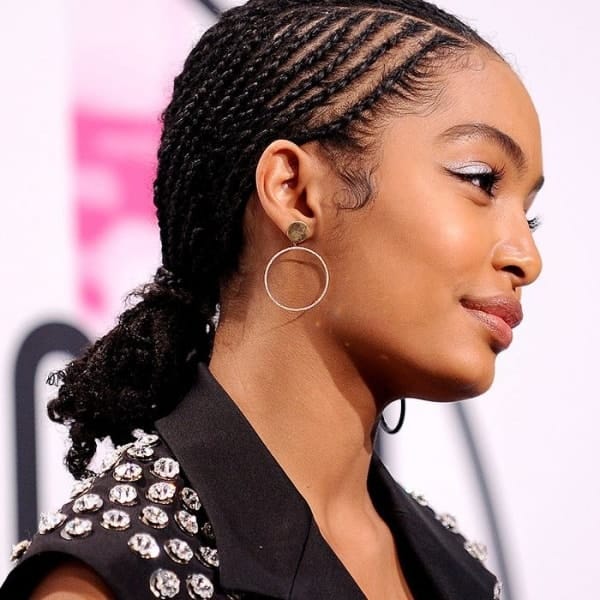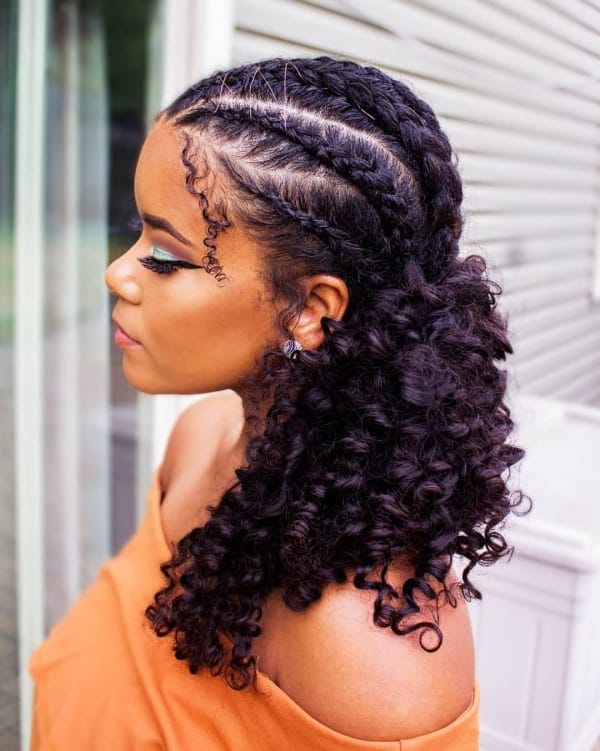 One of the best techniques to keep your curly hair protective is a braid. Once you the proper way to create it then you can do it easily. The texture is very attractive and the styling options are abundant, and totally depend on the size of your braids. Weave the strands together and then gather them in a lovely way and tuck the ends. At last, secure the full creation in place with hairpins or with a rubber band.
Bantu Knots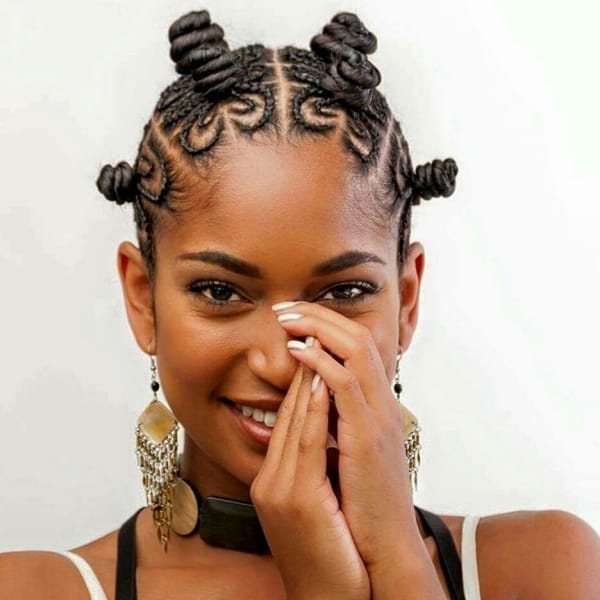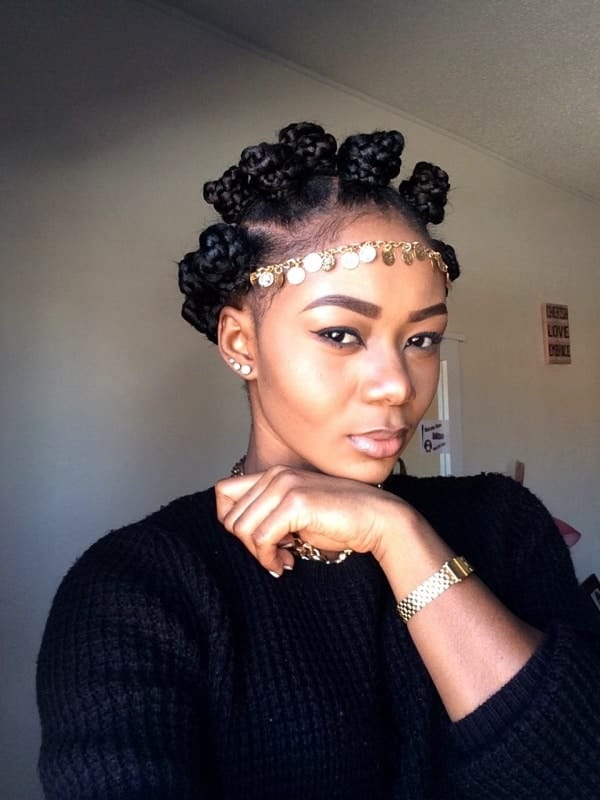 Bantu knots are a great as well as a protective way to style your curly hairs. To make this style with a wide-tooth comb section your hair. You should make small sections because smaller the sections tighter will be the curls. Create small sections and then separate them into two and twist. Finally, wrap it and secure it with a hairband or pin. Spritz on some light holds hair spray for setting the do in place in a perfect way.
Flat Twists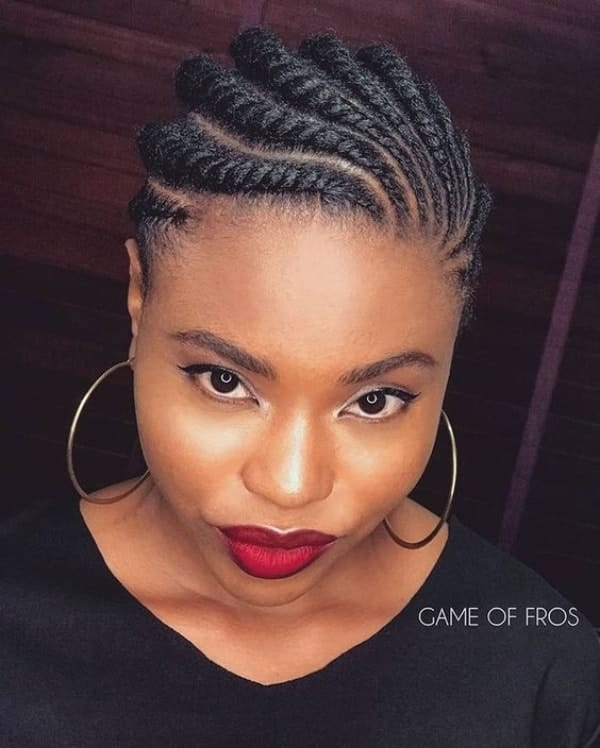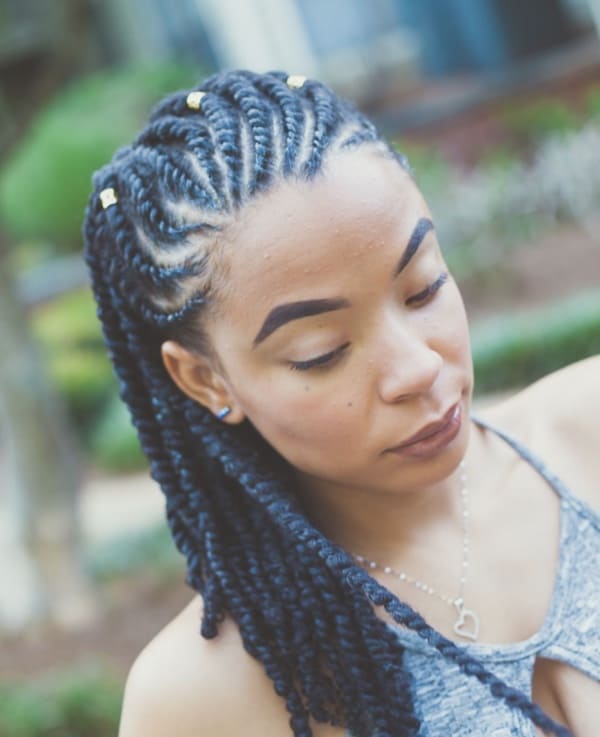 If you are looking for easy protective hairstyles for natural hair then you can go for Flat Twists. This is an ideal hairstyle to wear all through the day and gives you a very cute look. With flat twists, you can be more creative and make various twist patterns. Moreover, as per your choice, you can also style them beautifully with a beanie.
Also, Read:
Crochet Braids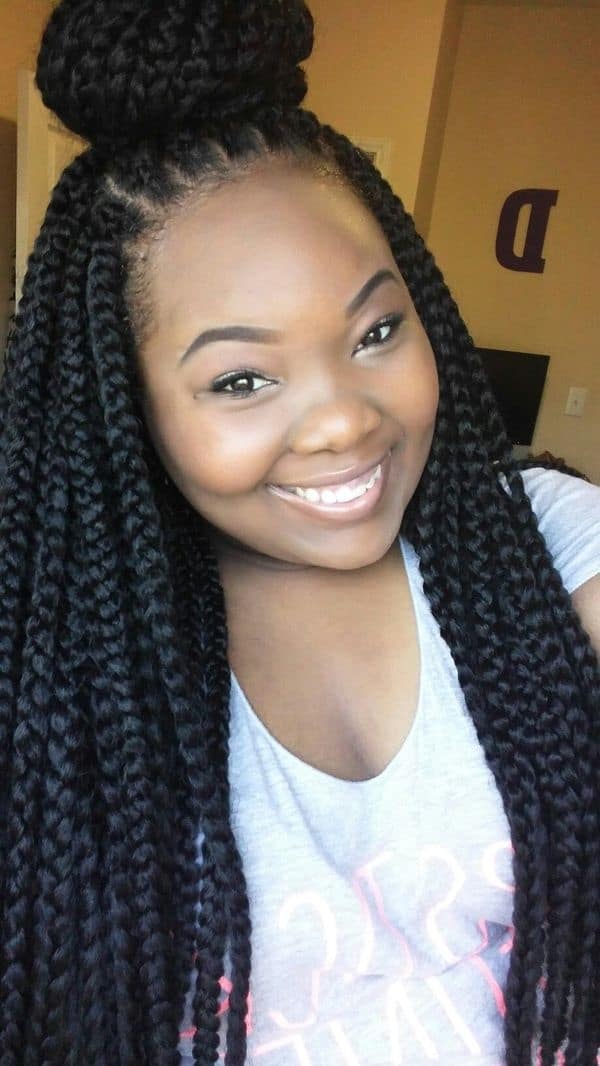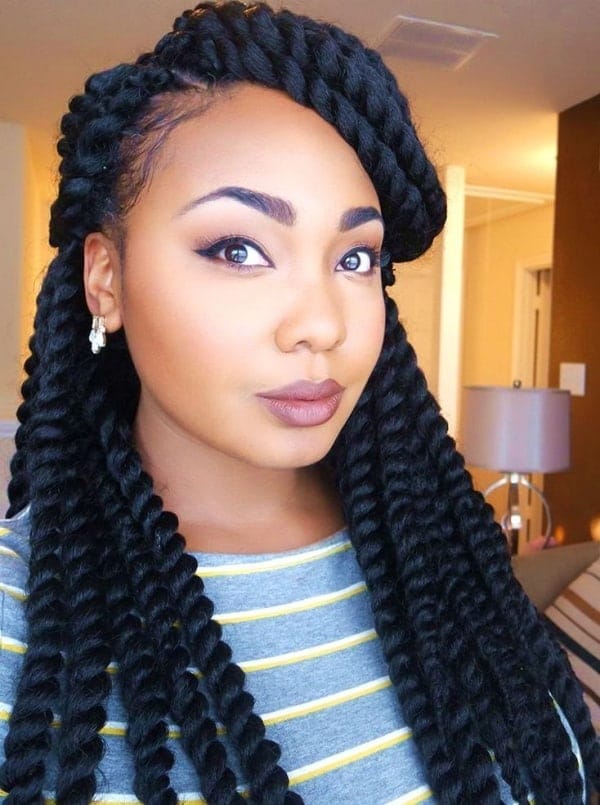 Crochet Braids are the perfect hairstyle for those who are seeking a quick installation of box braids. These are considered better as compared to single braids in the long run as the pre-braided hair is reusable. This hairstyle protects and manages your curly hair very nicely. In addition to this, when washing your hair you take these braids, you simply wash pre-braided hair individually.
Side Twist Updo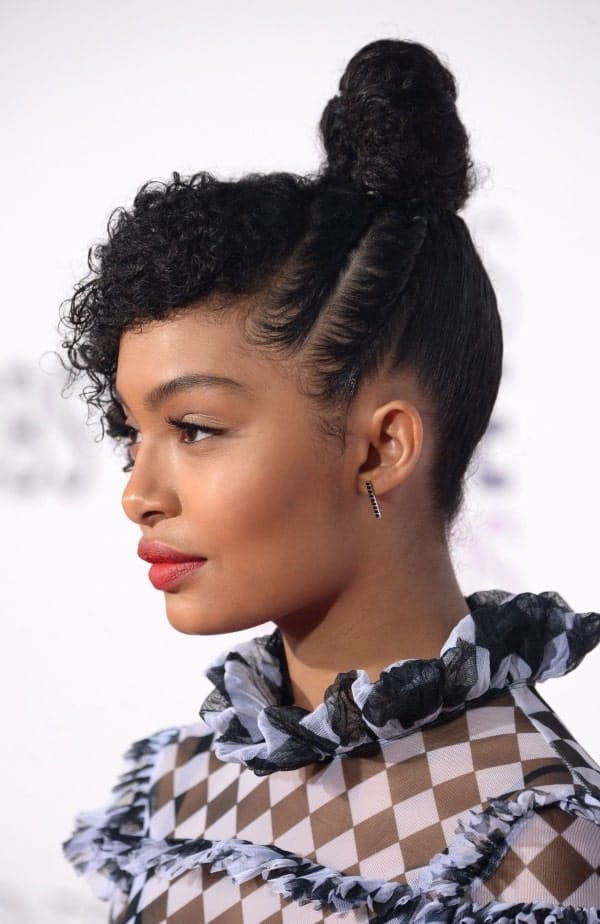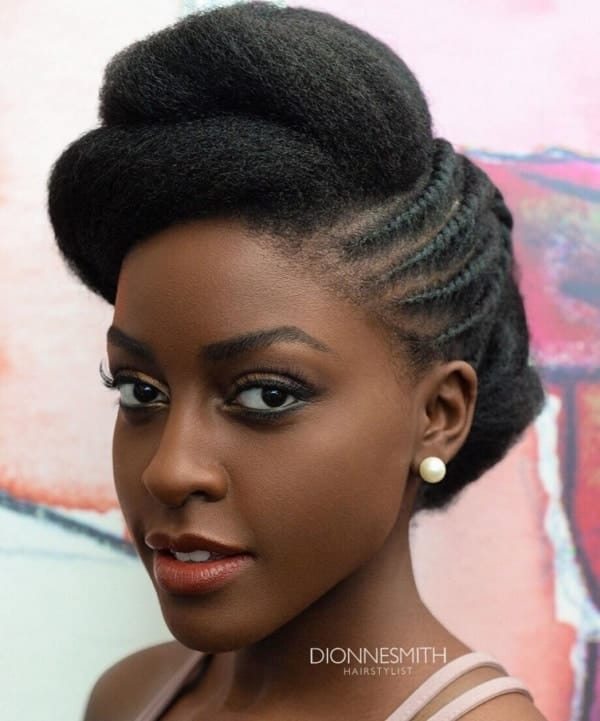 Another protective hairstyle that you can opt for curly hair is Side Twist Updo. This hairstyle is well-suited to carry on from the workplace to any occasion. To have this, you have to split your hairs into two parts and twist them in the same way as you are making traditional twisted hairstyle. After both sections are created into tow big twists at one side of your head, twist your ends jointly. Hence, finish the styling by twisting that leftover hair into a bun and pinning into place effectively.
Braided Space Buns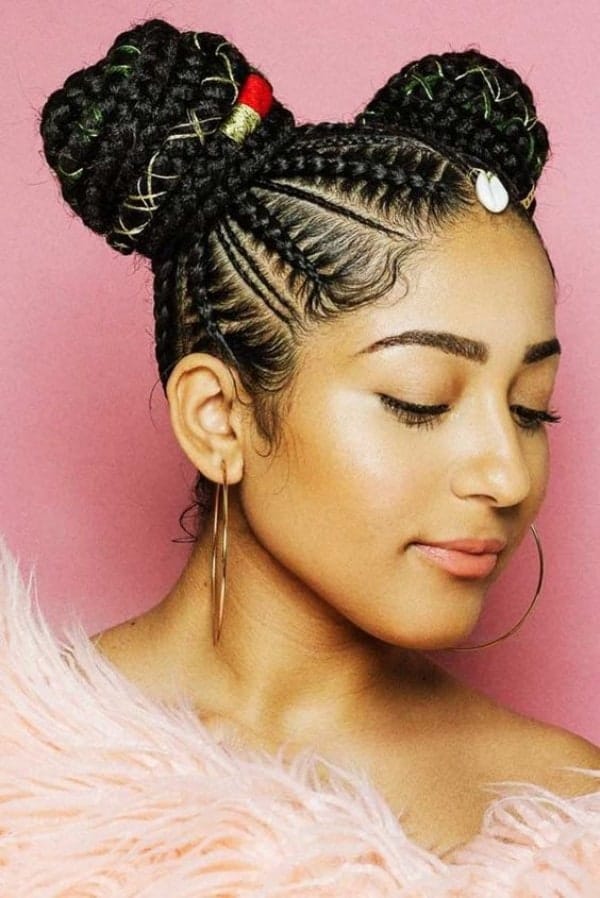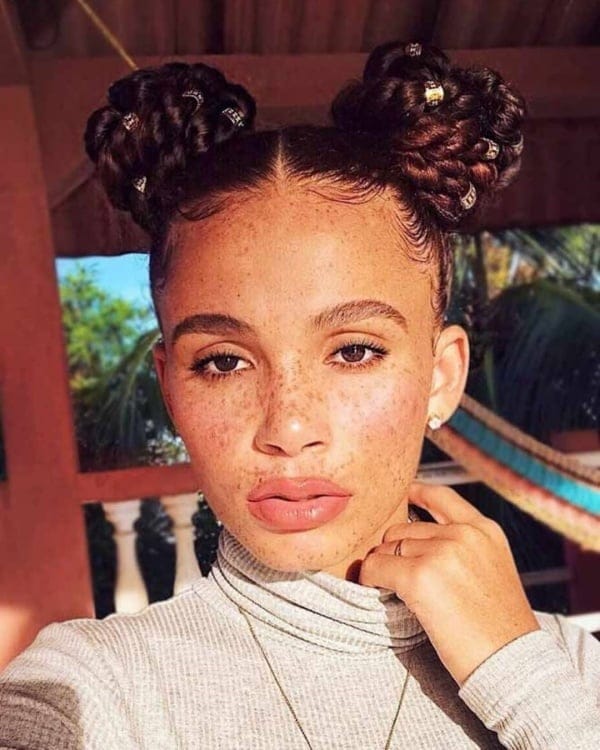 Next, in the list of &lt, strong> Protective Hairstyles For Curly Hair is Braided Space Buns. If you have curly hairs and want to spice up your look, then you definitely go for this hairstyle. This lasts for a long time and catches the attention of everyone. You can also choose extensions to make this hairstyle more versatile and stand out from the crowd.
Cornrow Box Braids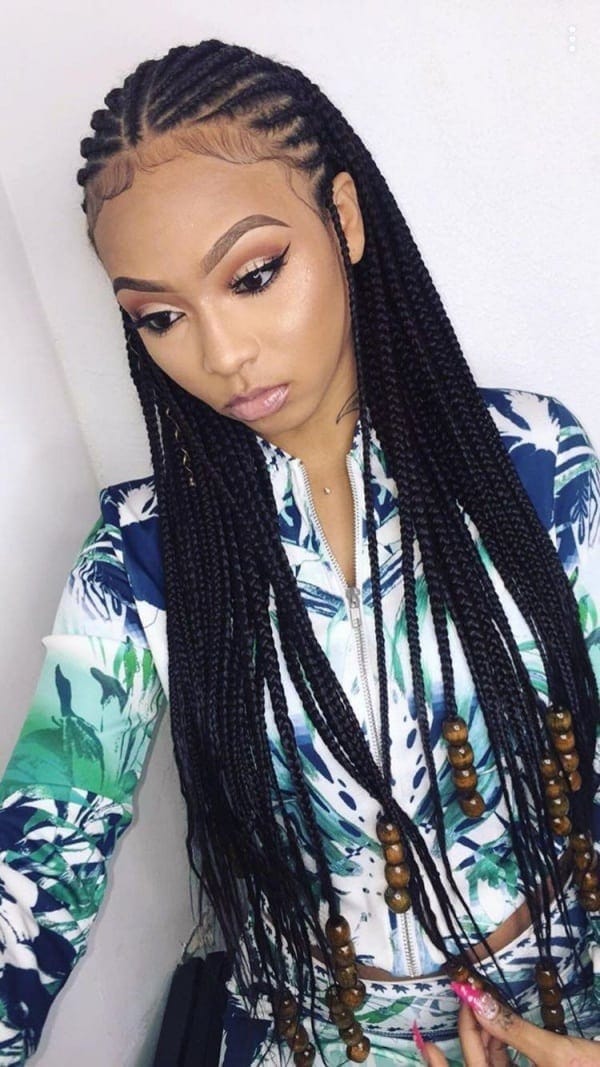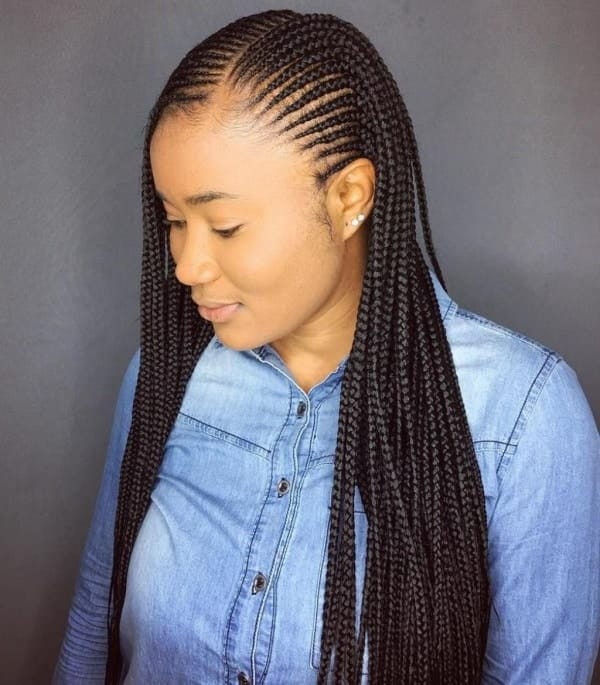 Cornrow Box Braids are perfect for those who want long and flawless extensions. This hairstyle keeps the hair out of your face when you move around. The braids can be simply pulled up in a ponytail also whenever you want. To have this style, you just cornrow the front part of your hair and in the back install box braids. It is also recommended that you can braid the front part of your straight back.
Pineapple Updo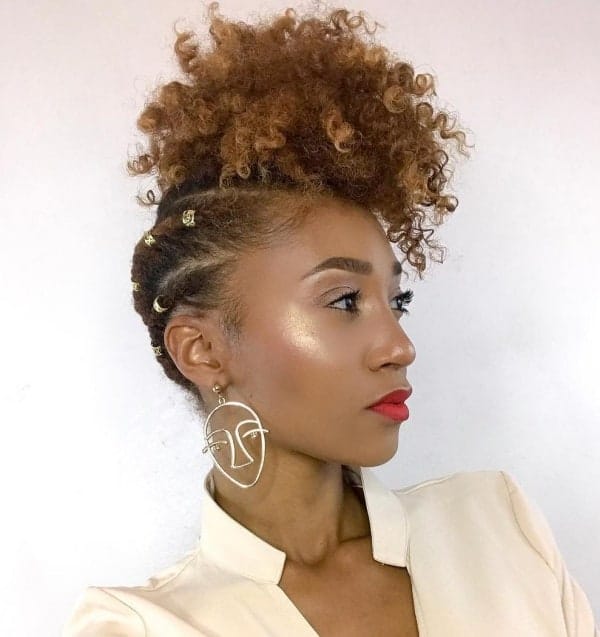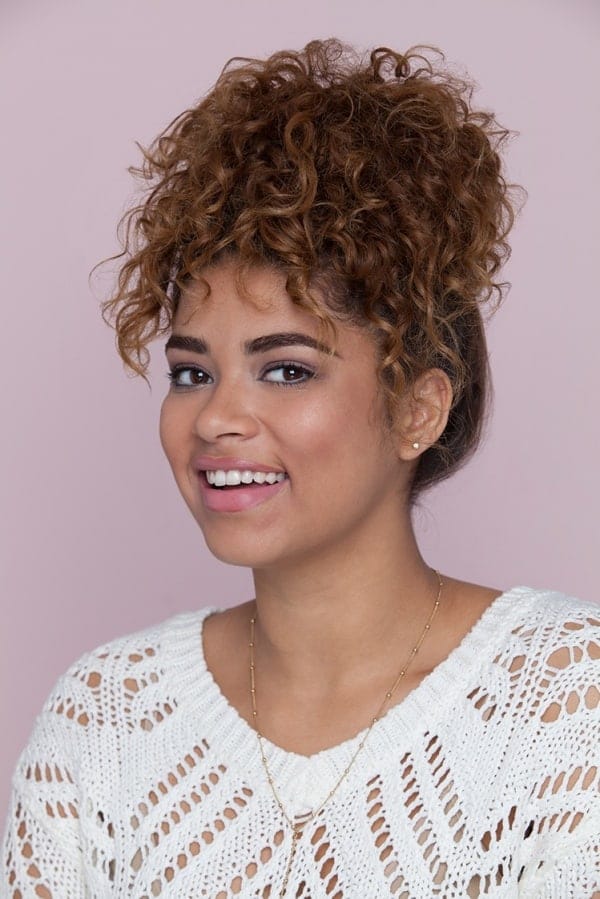 Last in the list of easy protective hairstyles for natural hair is Pineapple Updo. This hairstyle can be worn to bed out on the town also. This hairstyle is very easy to make and takes very little time to be created. First, you have to gather your hair at the top of the head in a way that you were to make a ponytail. Then, with scrunchies, loosely secure the hair and pull the hair ahead and finally position it how you like for a messy updo.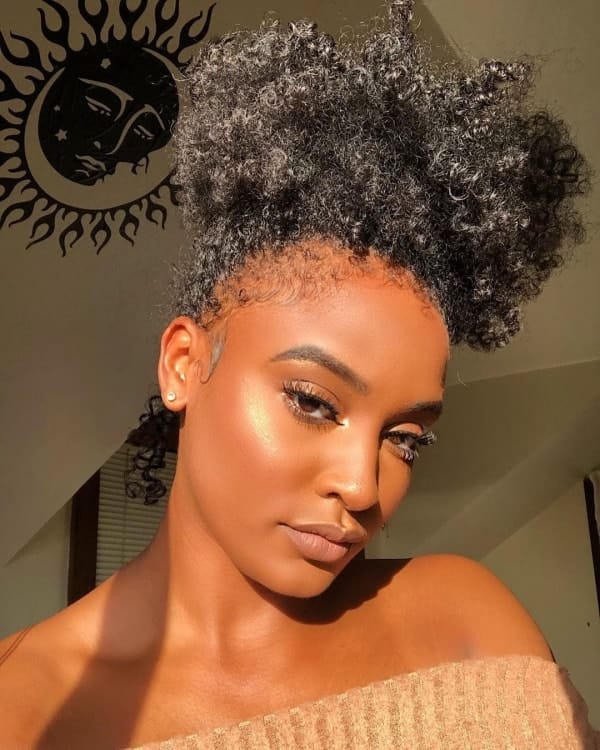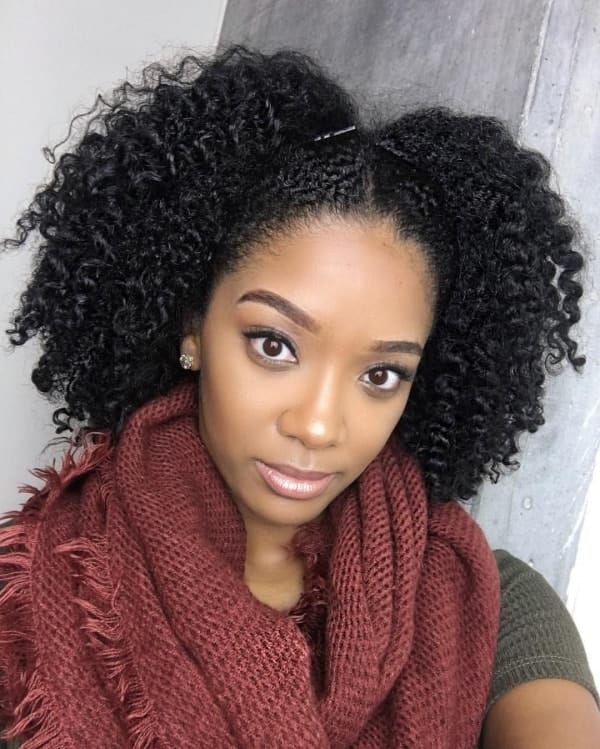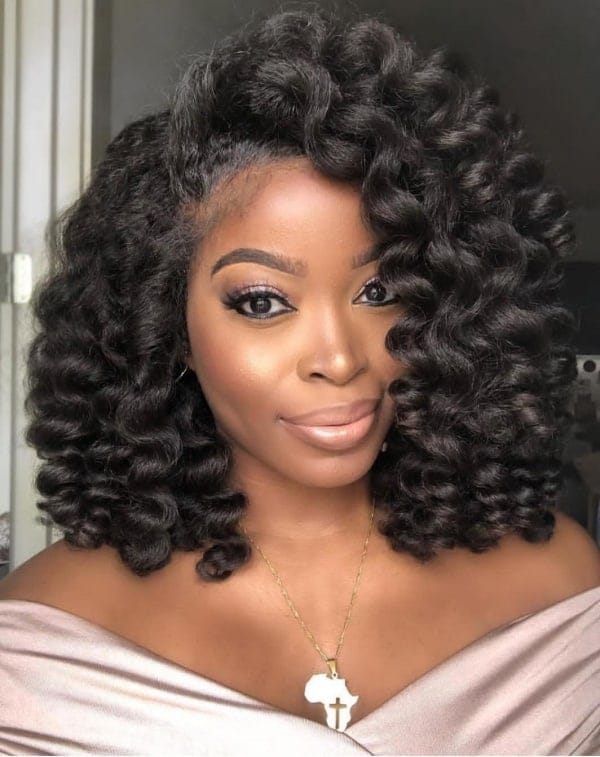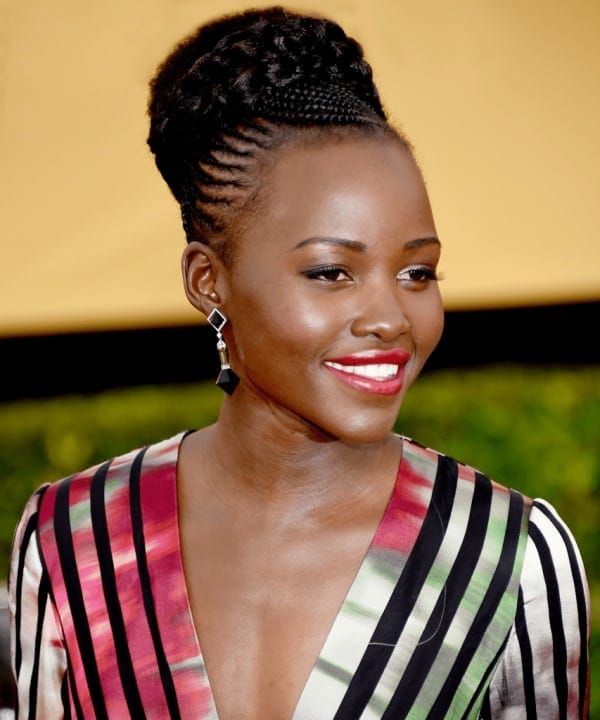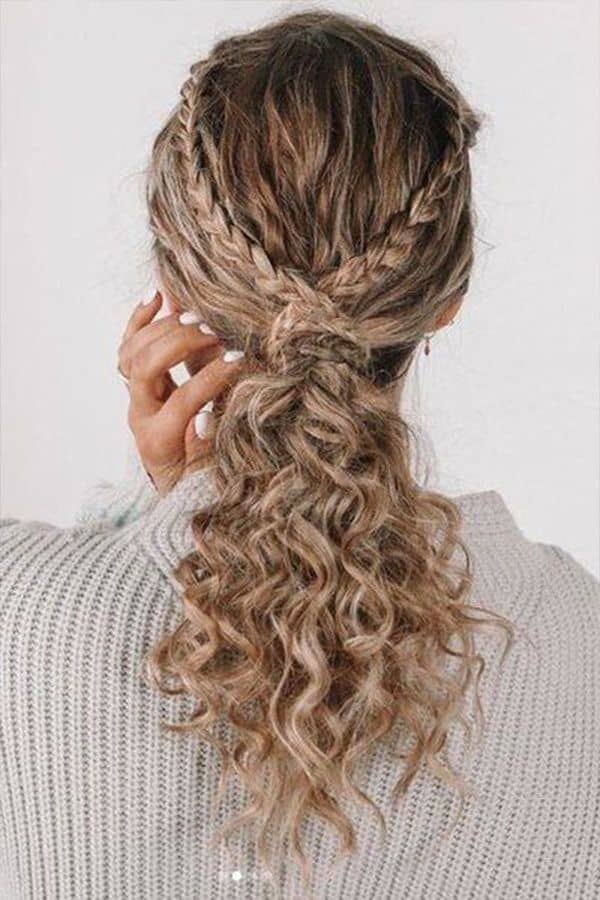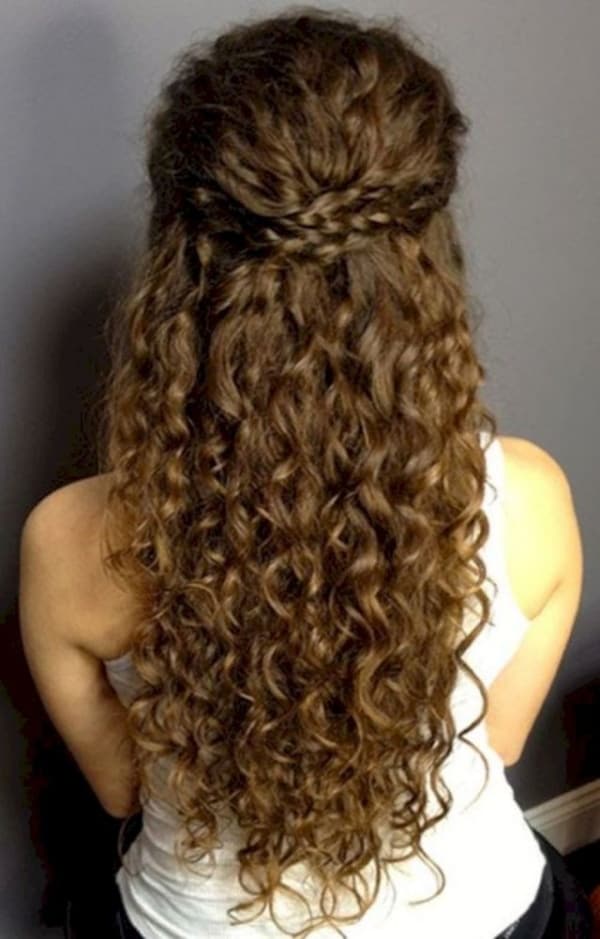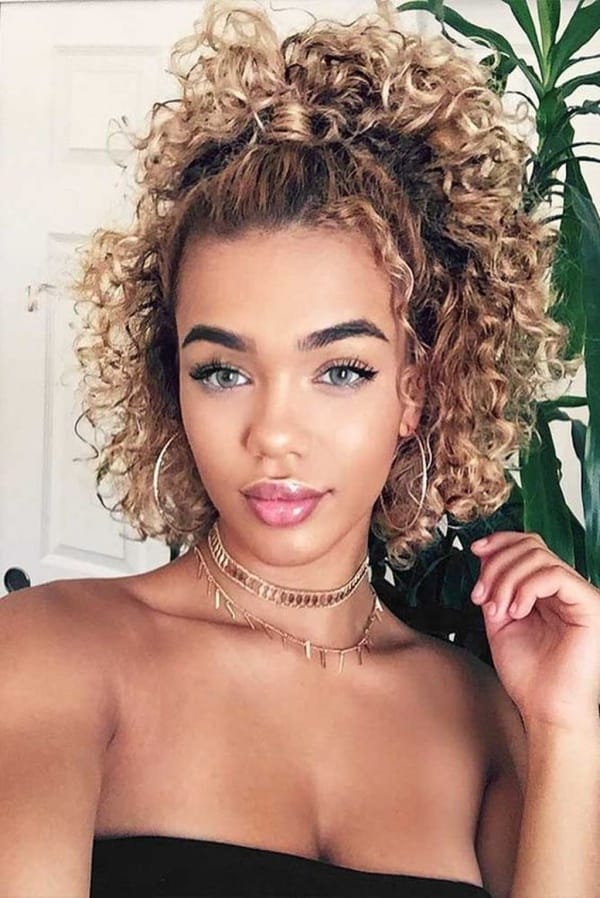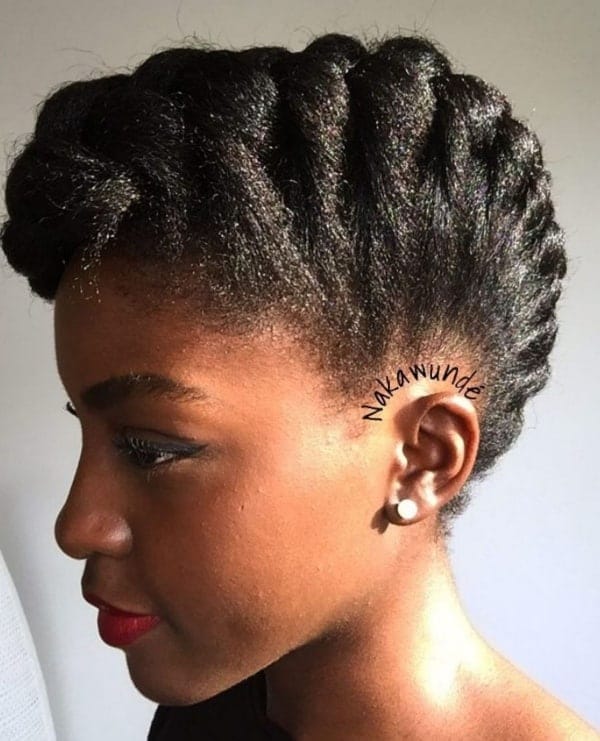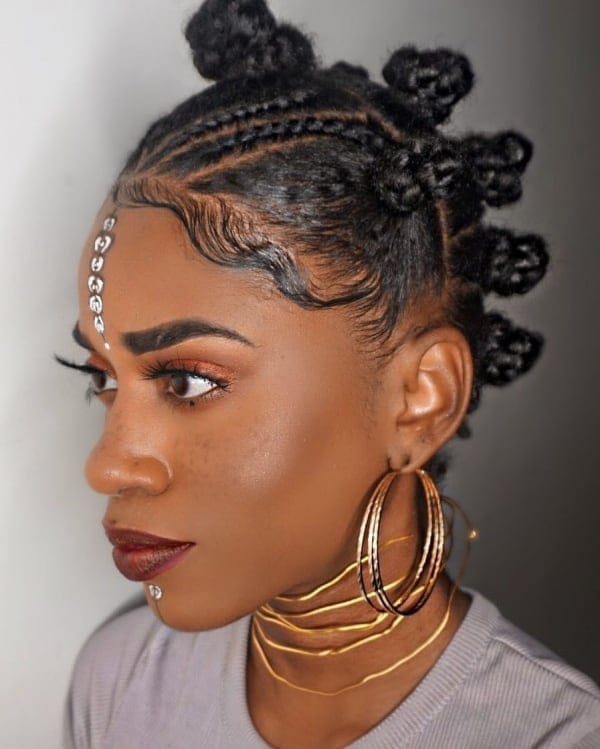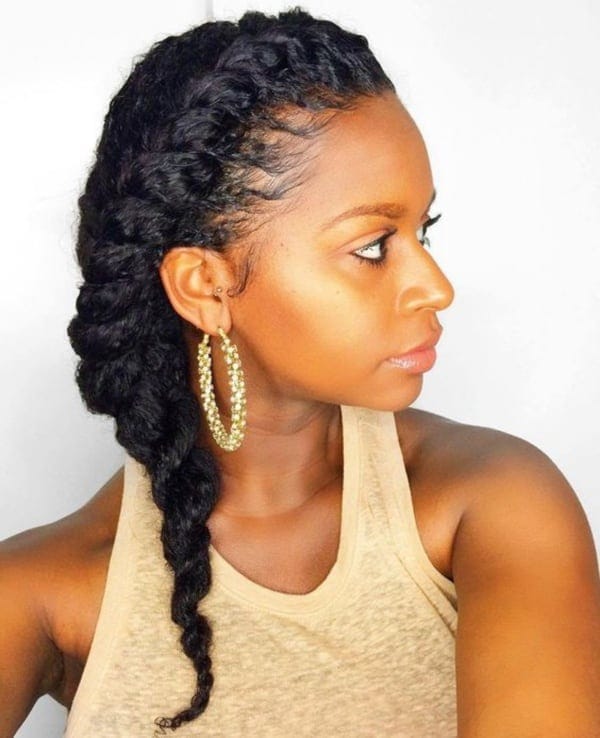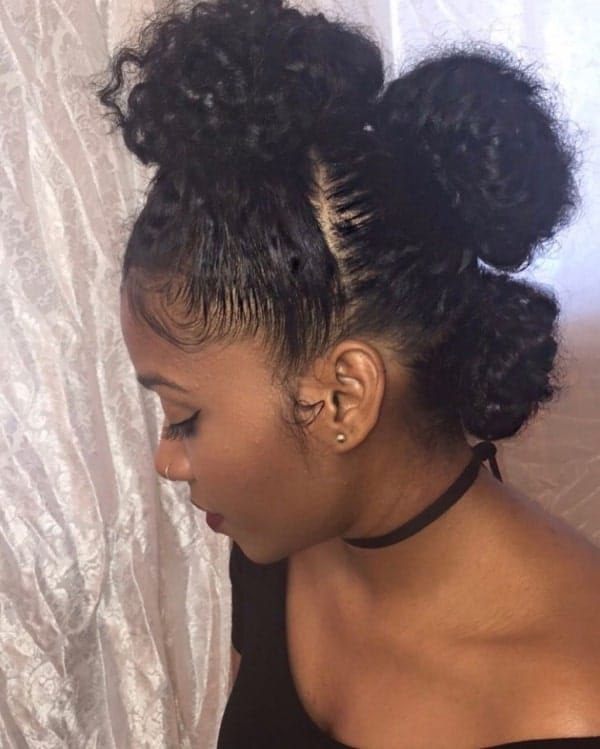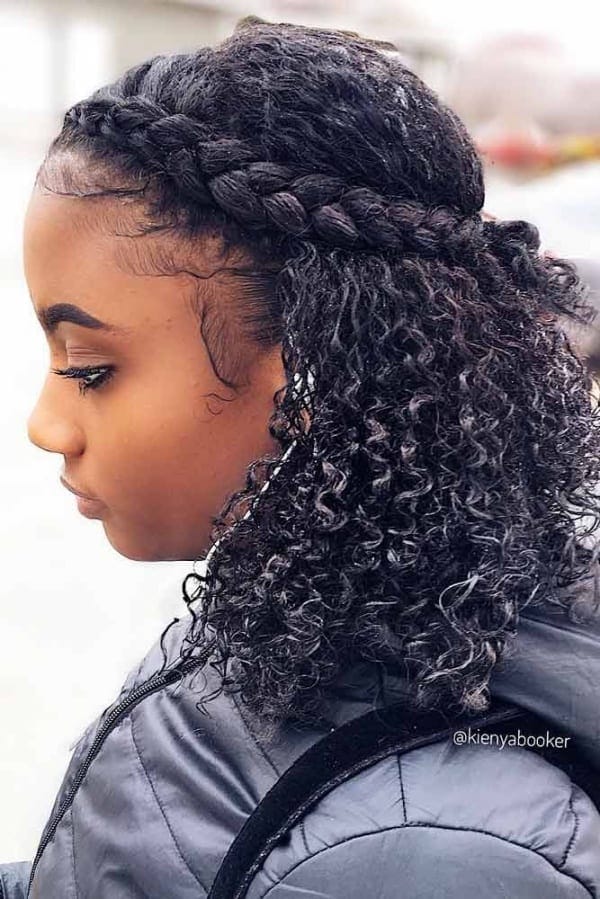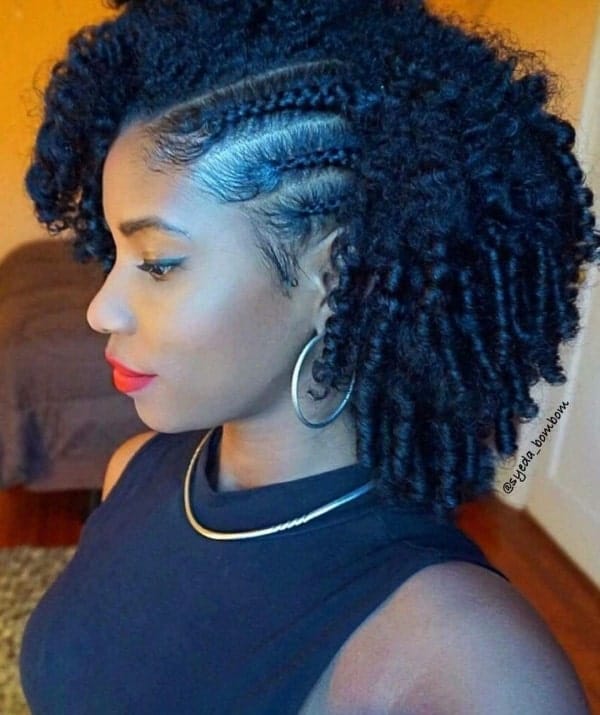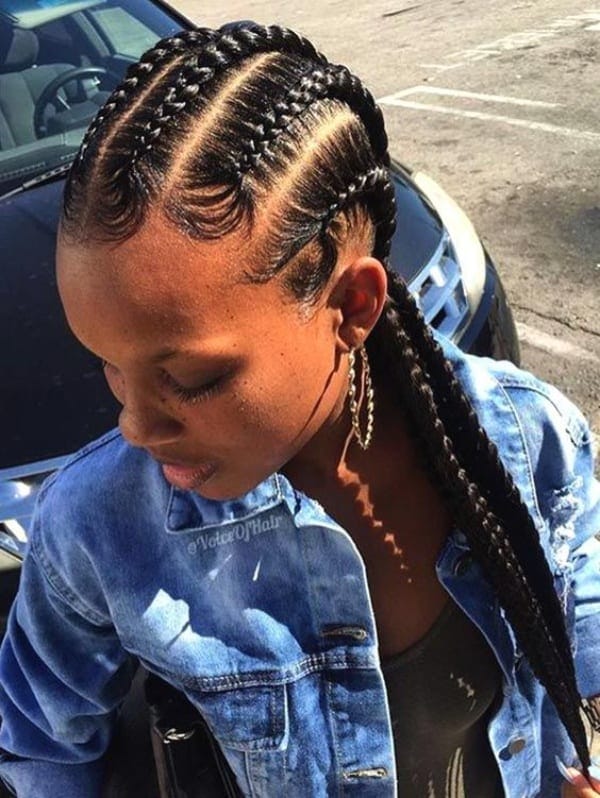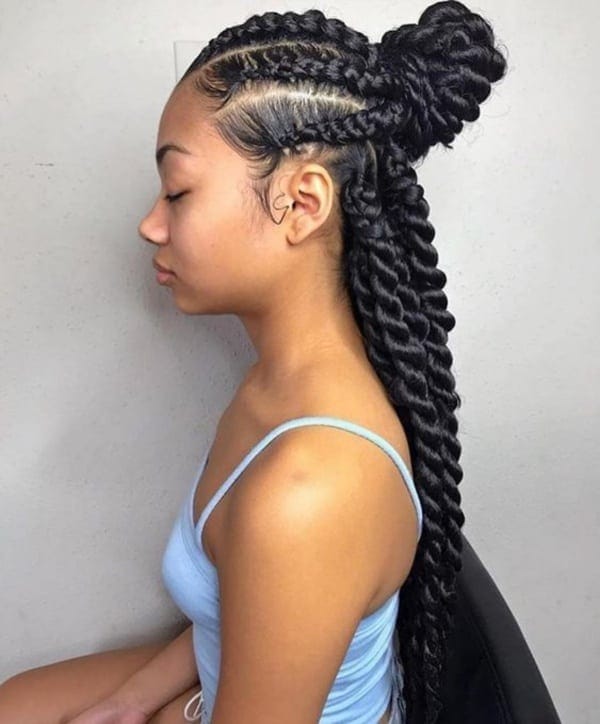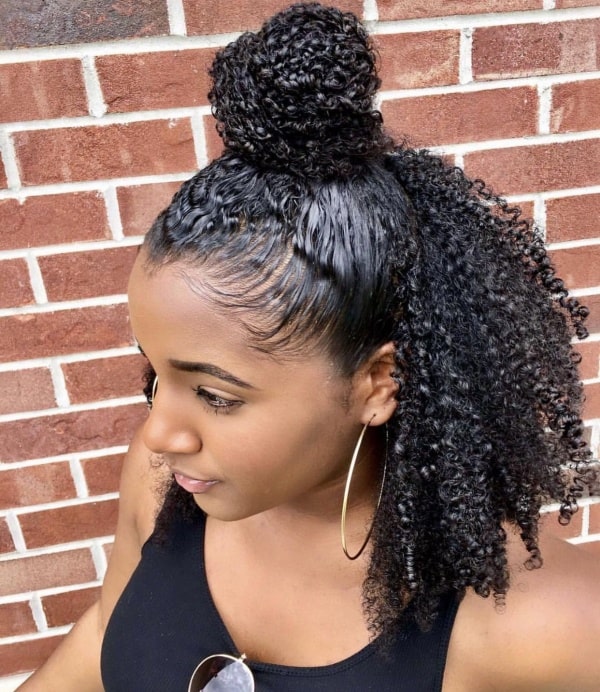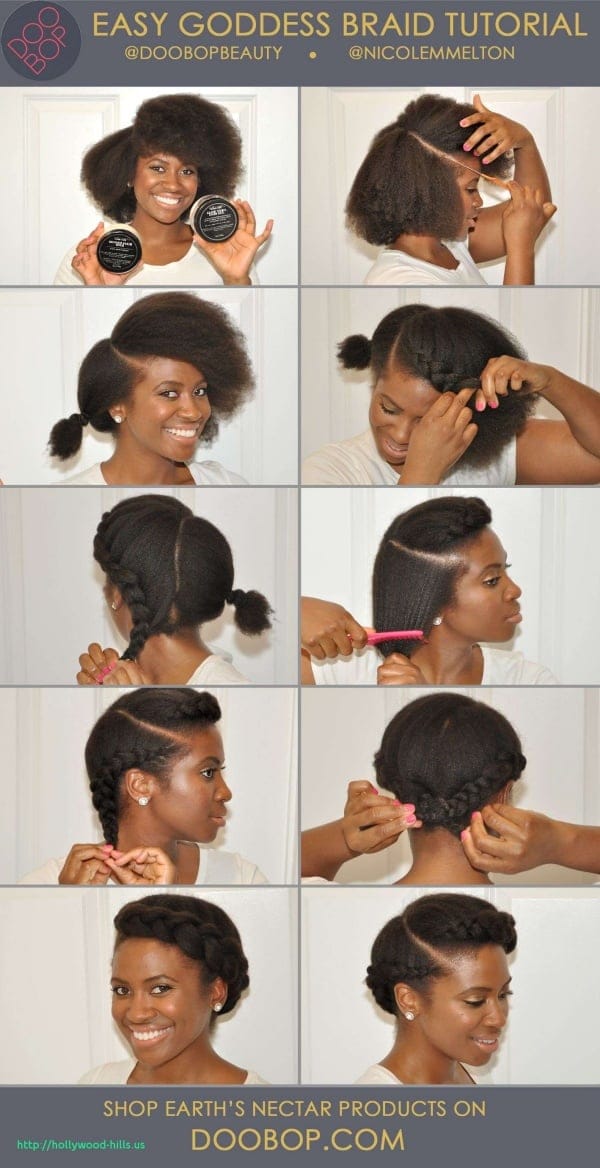 Curly hairs require equal protection and care as normal hair requires. If you are looking for easy protective hairstyles for natural hair then we hope the list above will surely help you in choosing it. Apart from his, these all hairstyles are perfect for winter as well as summer season protection, you can try them any time of the year.