It doesn't matter that you have long or shoulder-length hair the braided ponytail always looks awesome. But Braided Hairstyles are very popular among the owners of long hair. Braids have to be the most adaptable of hairdos! They can be worn up, down, can go fancy, on the side, or informal also. There are various cute braided hairstyles for long hair from which, you can choose.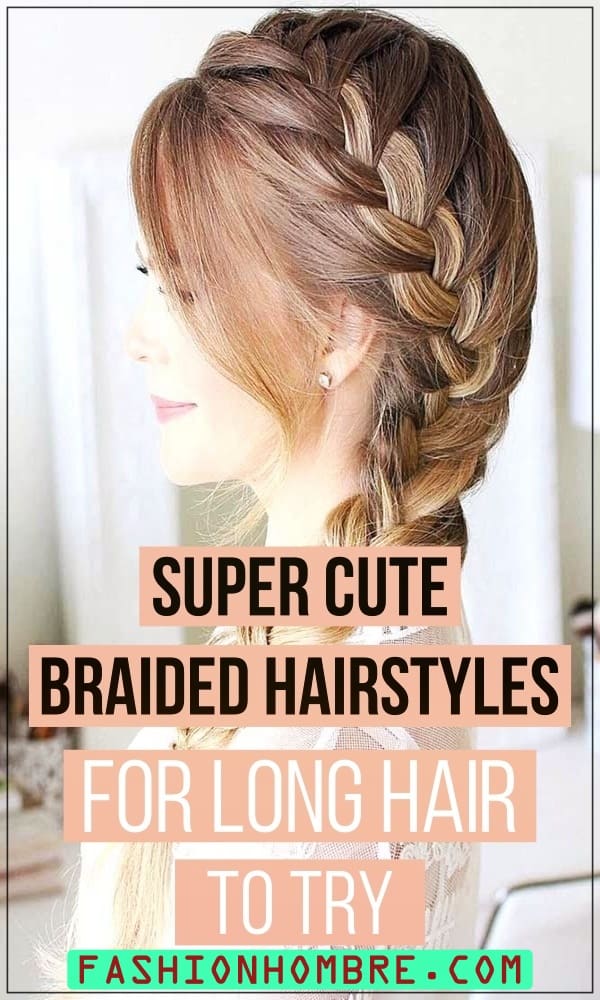 Long hair braided hairstyle also allows your head hair to grow in a considerable length. Hence, if you are looking for cute braided hairstyles for long hair, then this post is for you. In this post, we have also given some tips to grow long hair and how to maintain them.
Cute Braided Hairstyles For Long Hair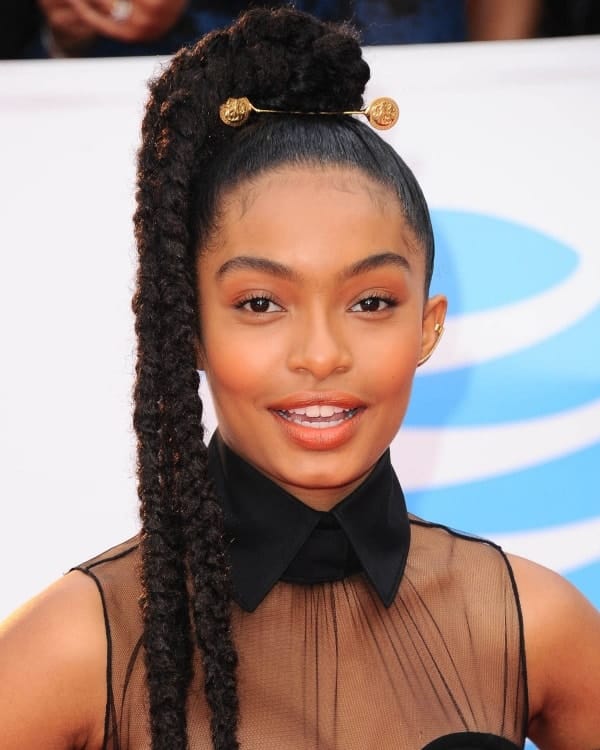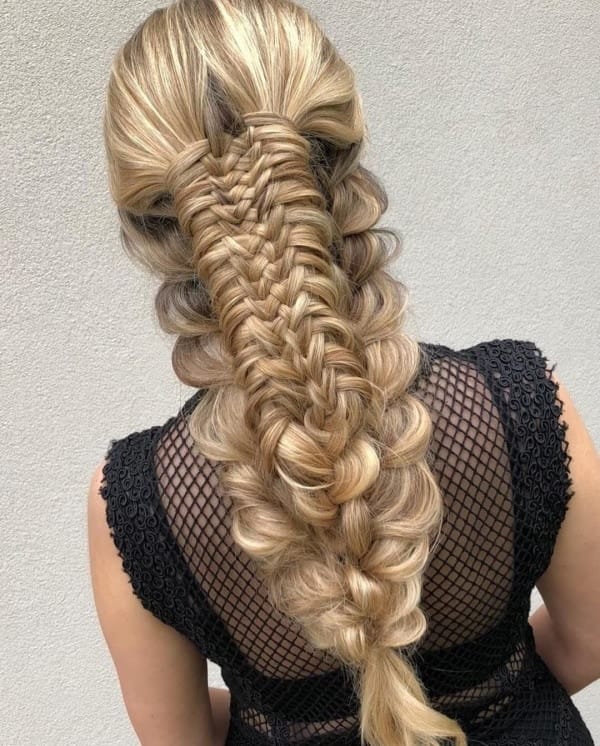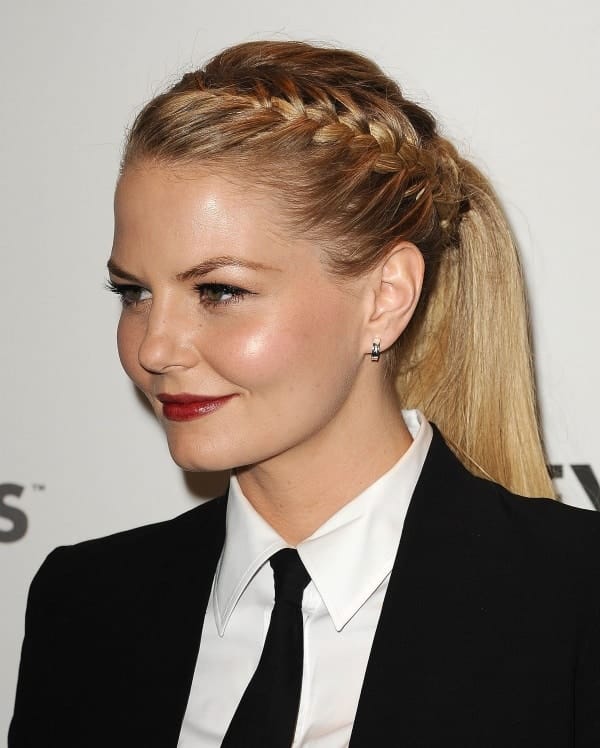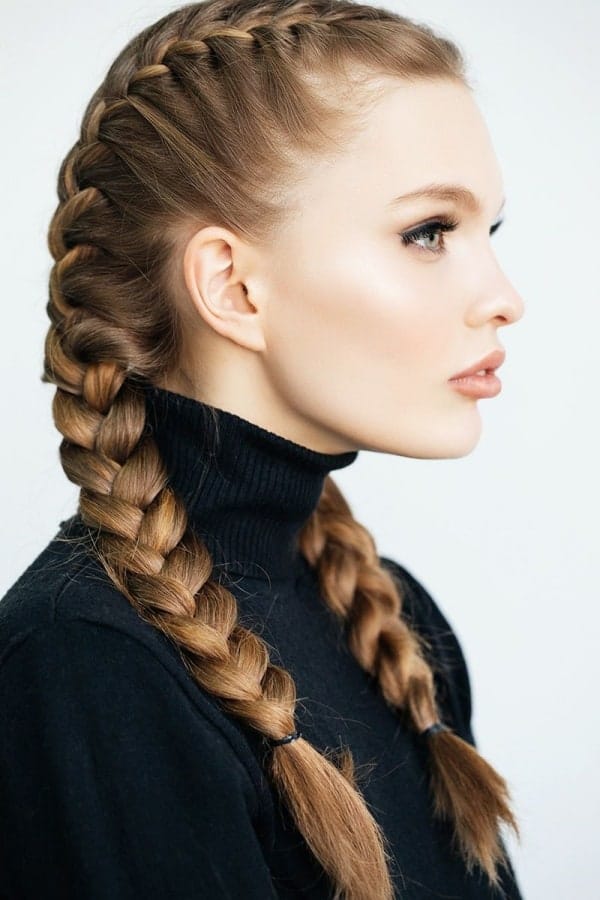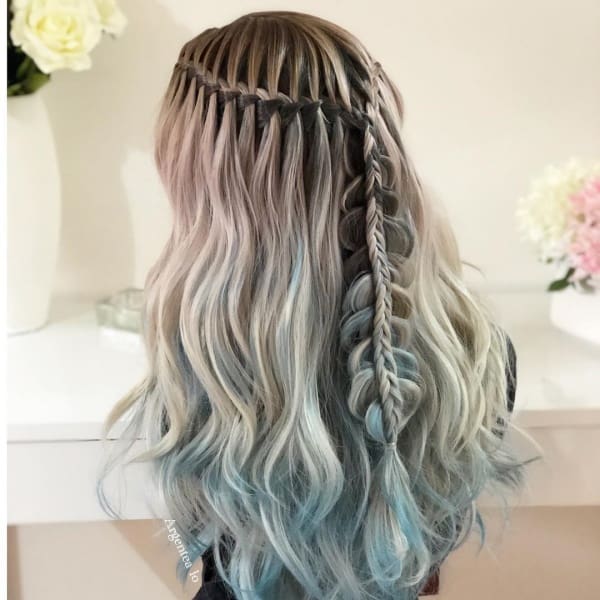 Tips To Grow Long Hair
If you want your hairs to be longer but unable to do so, then here we are giving you some important tips to Grow Long Hair. 
You should distribute the natural oils of your hair. This method will make your scalp healthier and your hair will grow better.
Get frequent trims to cut down spilled ends which damage your hairs and resist their good growth.
Eat protein intake food such as beans, nuts, fish and whole grains.
Add vitamin C and B to your breakfast, as these are responsible for supporting hair health.
Apply almond oil or coconut oil to your hair to grow them in a faster way.
Tips For Maintaining Long Hair
Maintaining long hair is very essential, so given below are some tips to maintain long hair.
Avoid using heating tools such as straighter or blow dryer. Even then if you are using them you should use a heat protectant.
Twice a week use a deeply hydrating treatment by applying hair oils and hair masks.
To minimize any breakage of hair you must use the right hairbrush.
Try not to over-wash your hair because shampooing your hair daily strips vital oils away from your scalp.
Always wash your hair using cold water, as washing hair with warm water can damage your hair and create split-ends also.
Different Braided Hairstyles For Long Hair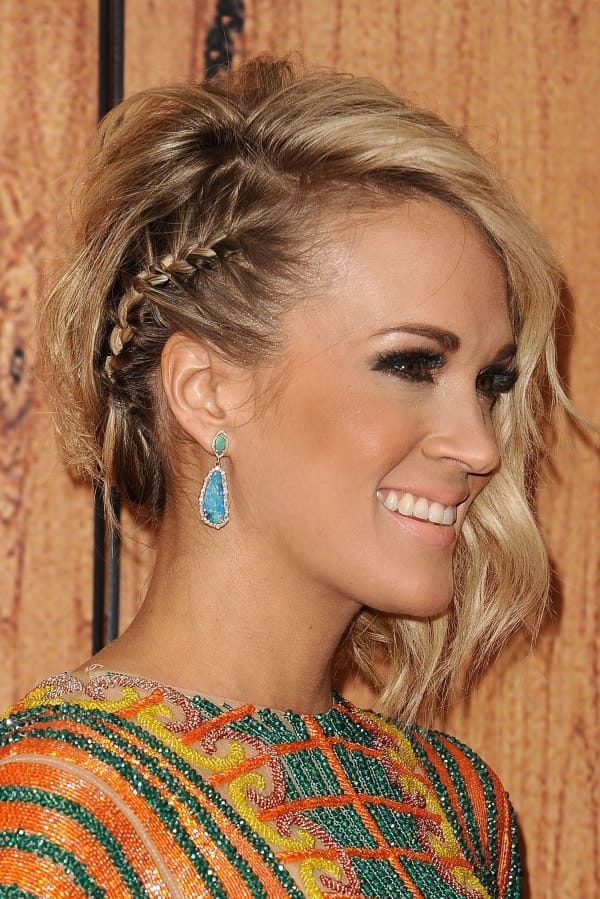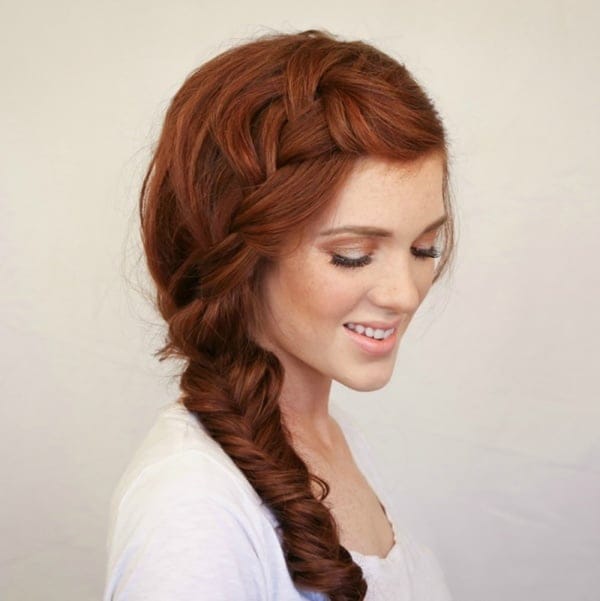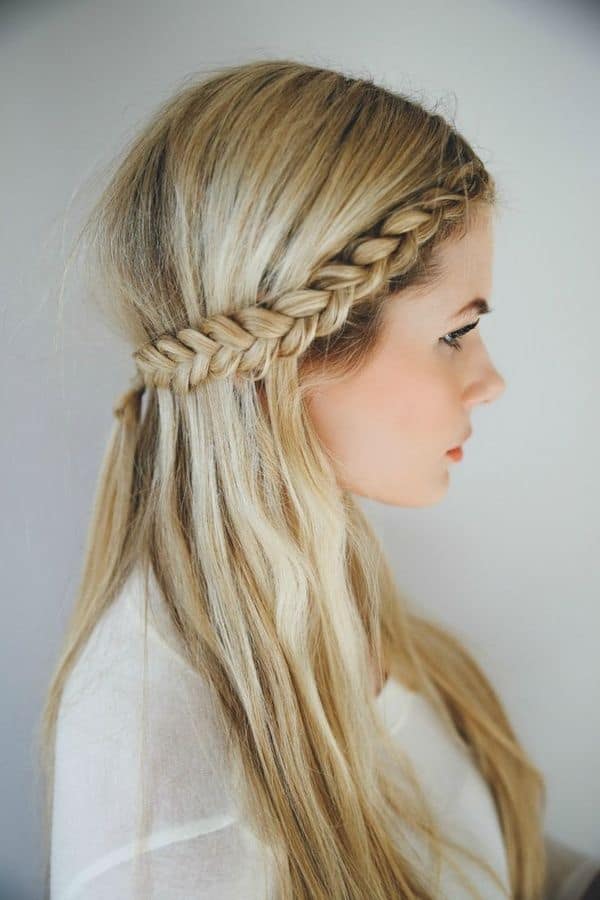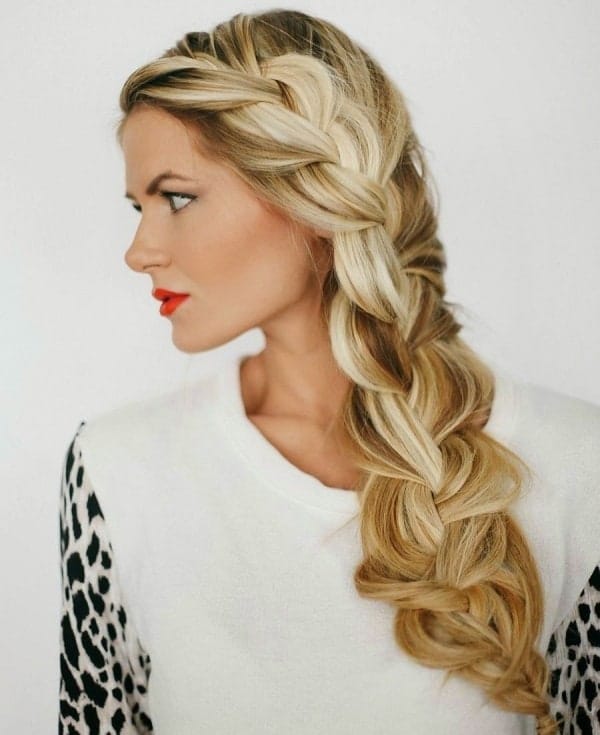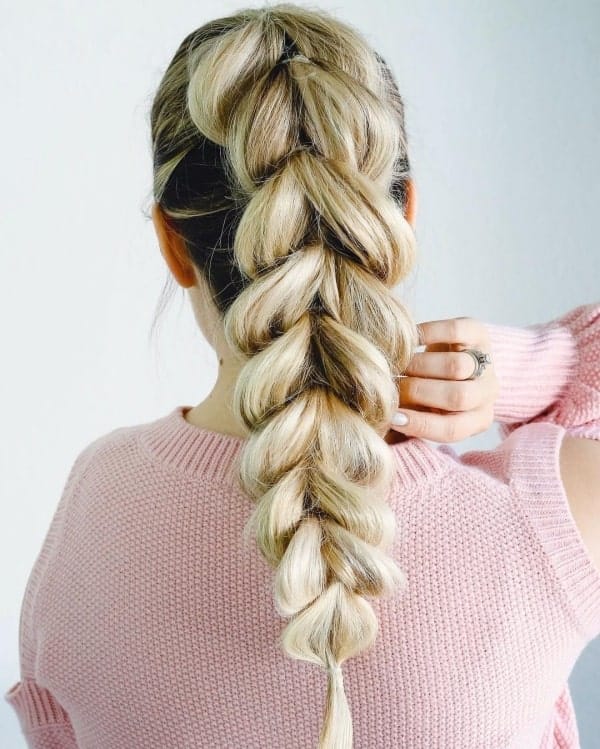 Loop Braid Hair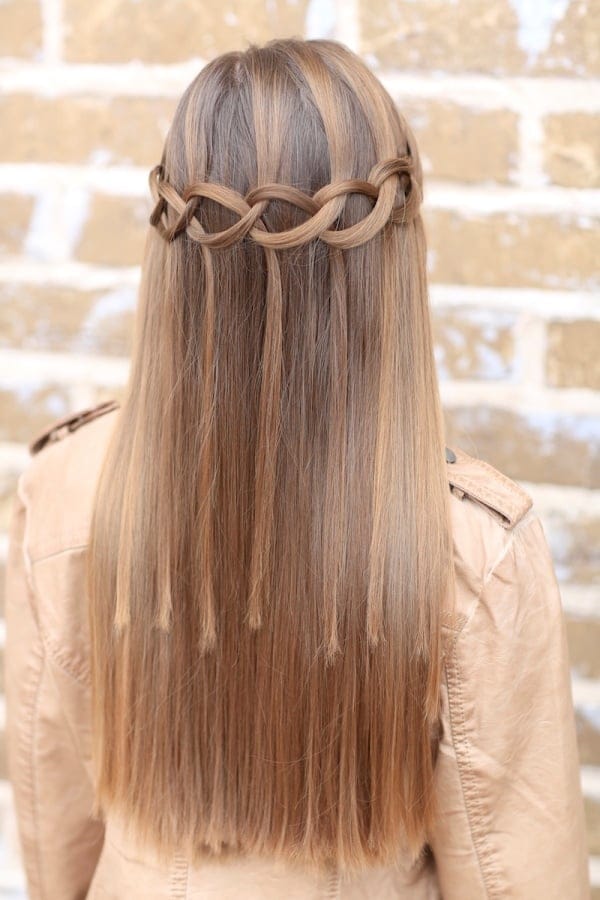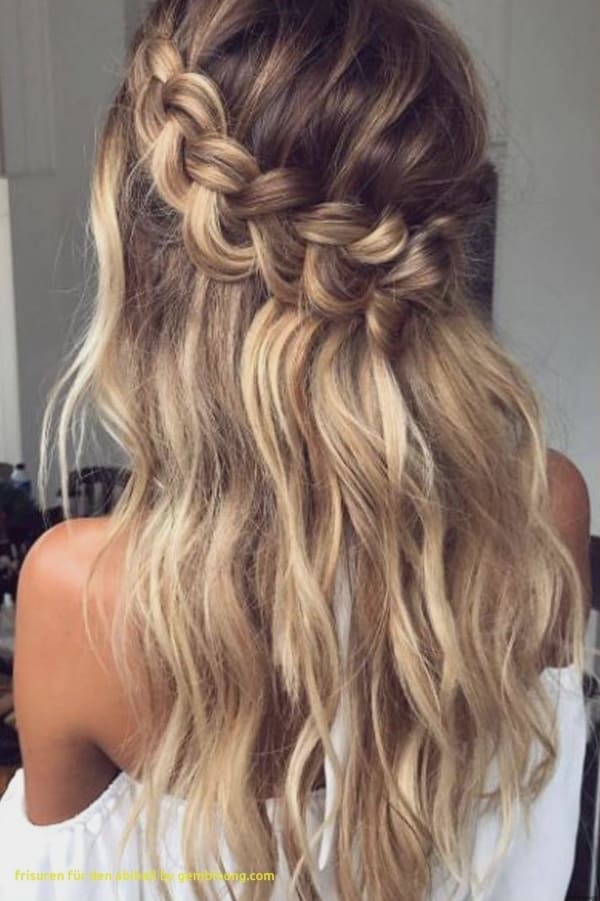 This awesome braided hairstyle works best on very long hair. This hairstyle technique involves both thick as well as thin strands at the same time for getting a wide center braid framed by a thin outer braid. It's not very difficult to style and looks very awesome with the western dress. For extra, oomph, you can add a minimal pin also.
Side French Braid Bun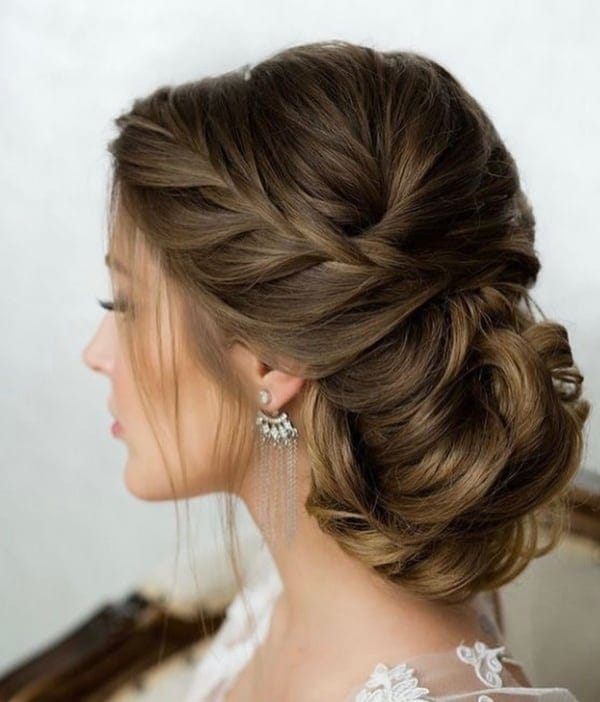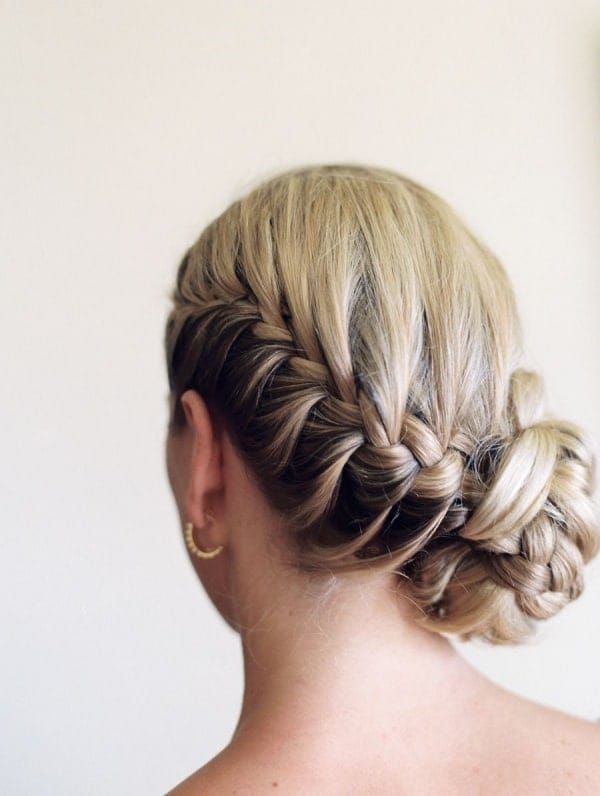 This is a braided twist on a basic bun with a stylish side part. It depends on you that you want to make the braid loose or tight as per the thickness of your hair. This is a great summer look and is for someone who finds it hard to style their fine-textured hair. Additionally, Side French Braid Bun hair seems elegant and yet gives so much structure to the hairstyle.
Small Fishtails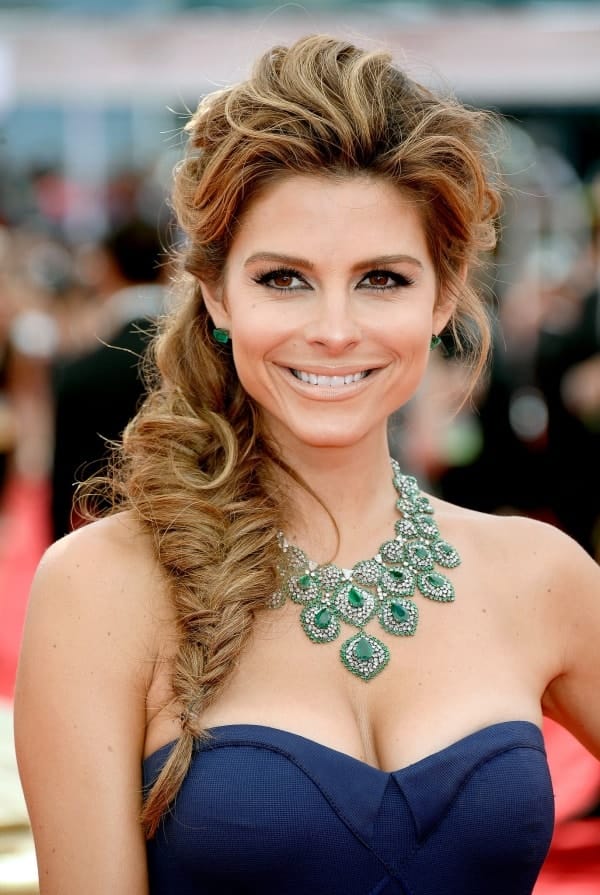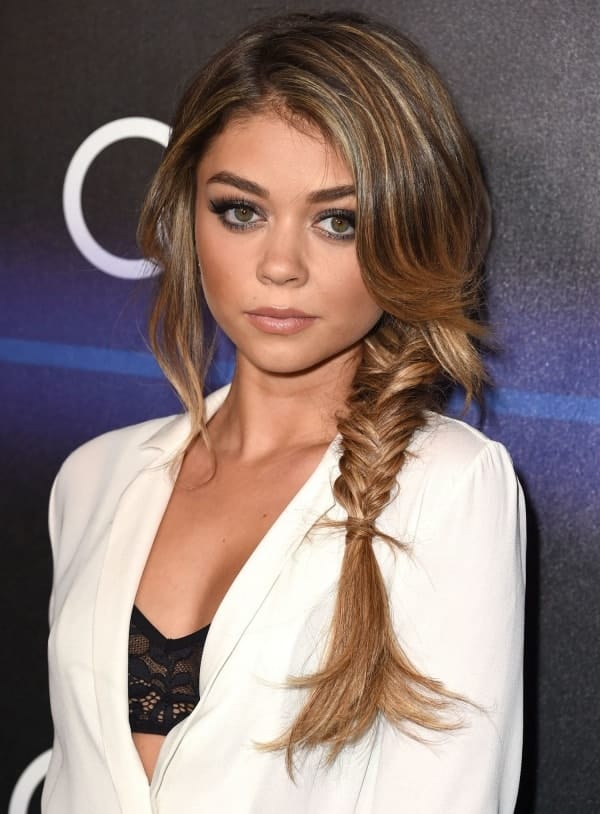 Next in the list of cute braided hairstyles for long hair is Small Fishtails. This sectioned off fishtail style produces a gorgeous bubbled effect in your braid, making certain that bits of your hairdo did not untie through the day. For adding some hold to your hairstyle you can use texturizing spray and can also loosen up the braid a little for giving more volume as well as texture.
Waterfall Braids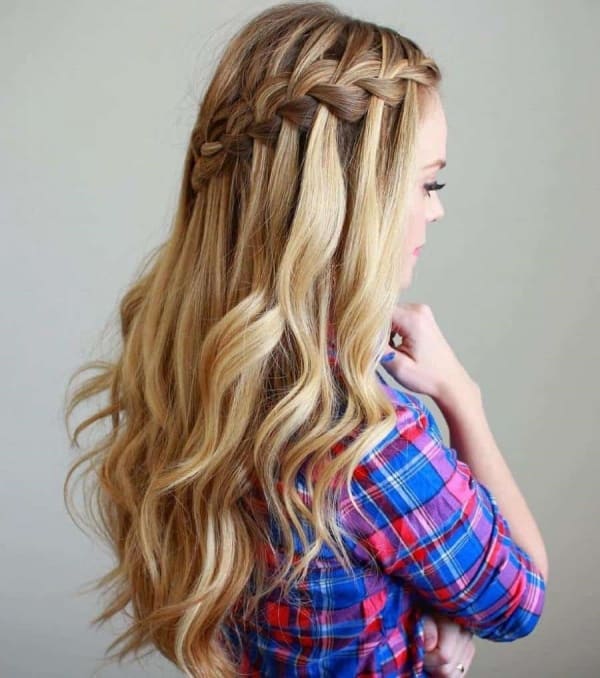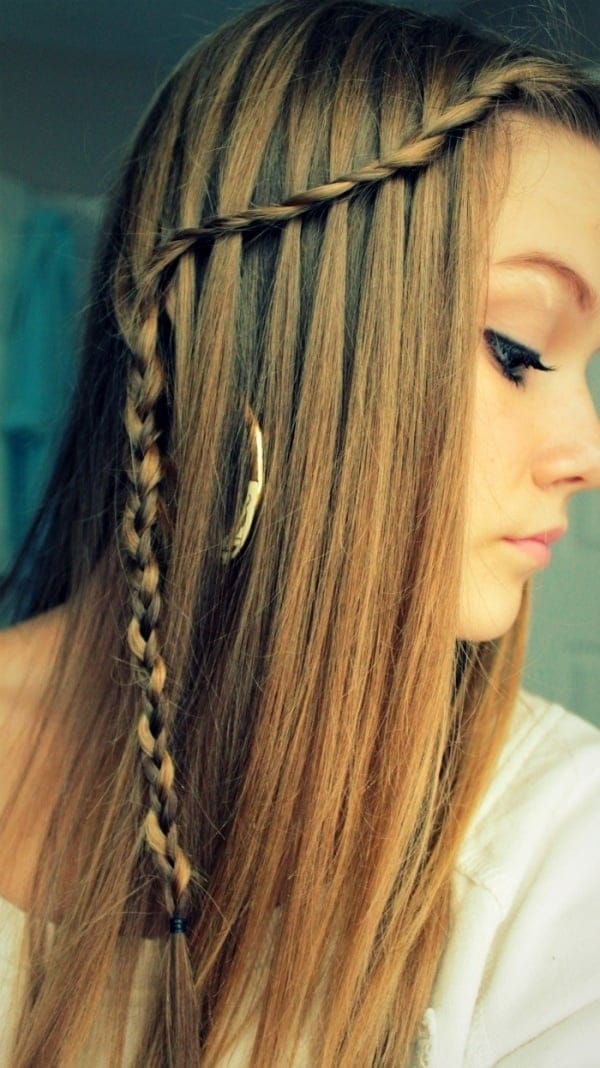 Waterfall braids are those braids, which seem to be that hairs are falling downwards like a waterfall. The last strand of the braid is left out for attaining this waterfall look. This is a cute braided hairstyle for long hair if you want to keep the majority of your hair down and keep it attractive also. Moreover, it is a perfect hairstyle for a summer wedding and great to keep your hair off your face.
Side French Braid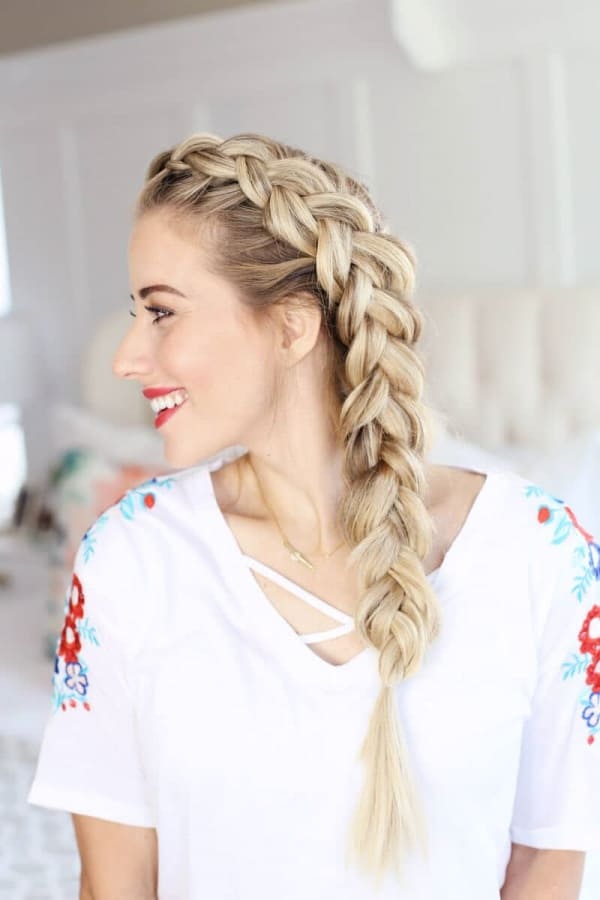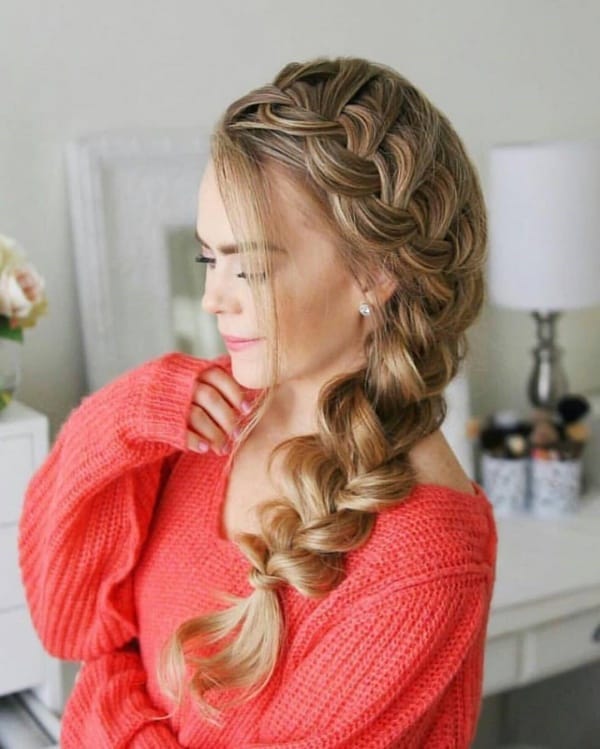 Side French Braid is counted amongst the popular braided hairstyle. First, you have to make a deep side part and then starting from the part and proceed in the direction of the opposite temple. Depending on your dress and where you are going with this awesome hairstyle you can add some pretty accessories to add a bit more cuteness to this hairstyle. Apart from this, it is also an equal opportunity braided style that, working on both thick as well as thinner hair.
Half Up Lace Rose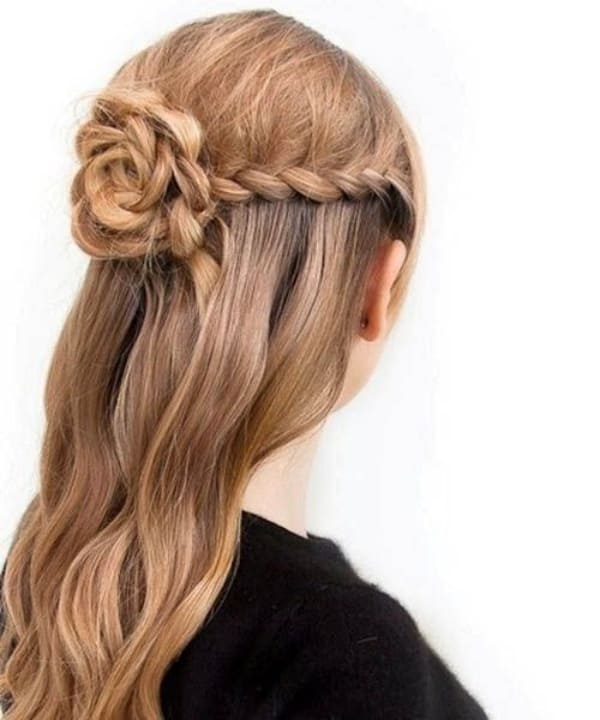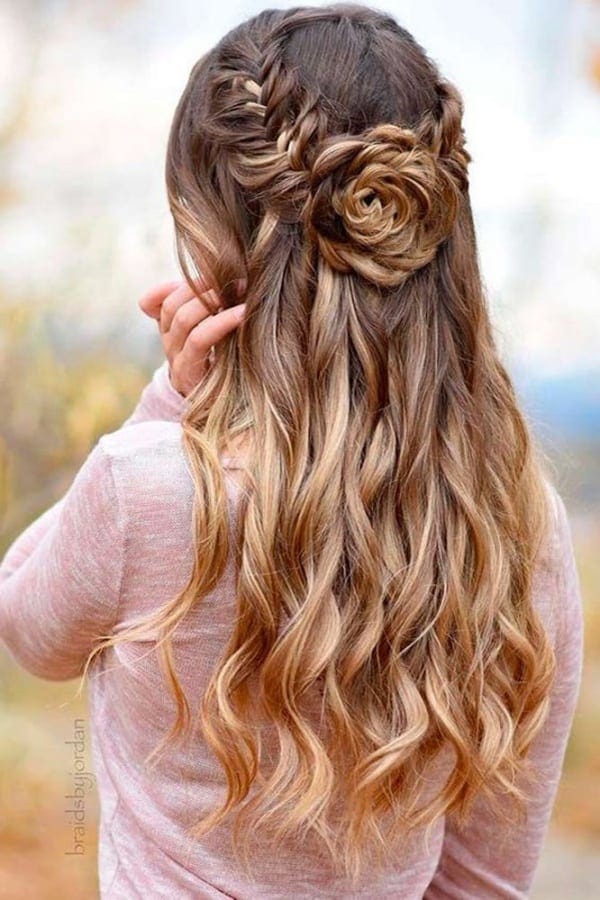 With this elegant floral hairstyle, everyone will fall in love with your hair. In this hairstyle, the half-French braids at the sides create an exceptional illusion. It seems to be like twists and the braided flower at the backside almost looks like it was cut out of lace that's why it is named Half Up Lace Rose. Moreover, you should also spritz on some light hold hair spray to set the efficiently do in place.
Rope Braid Updo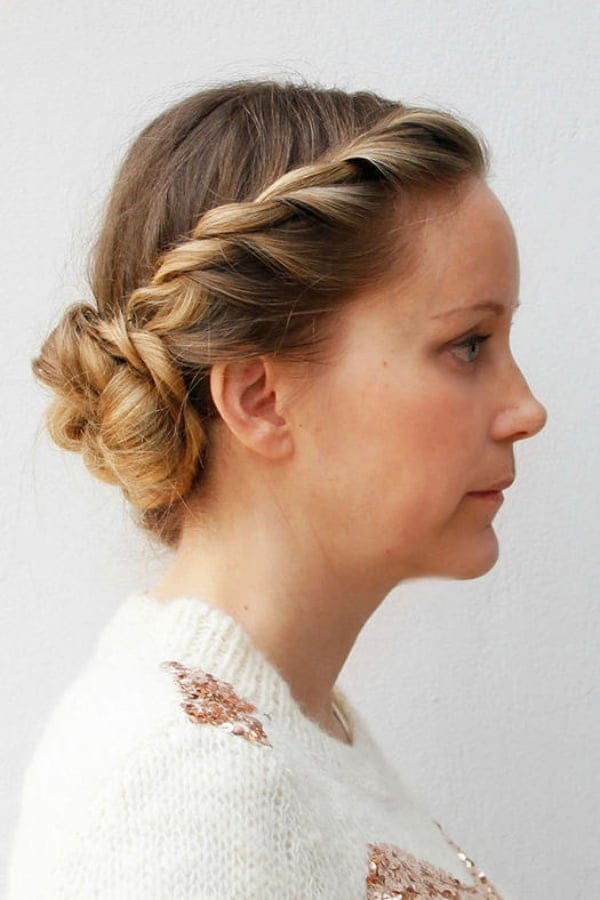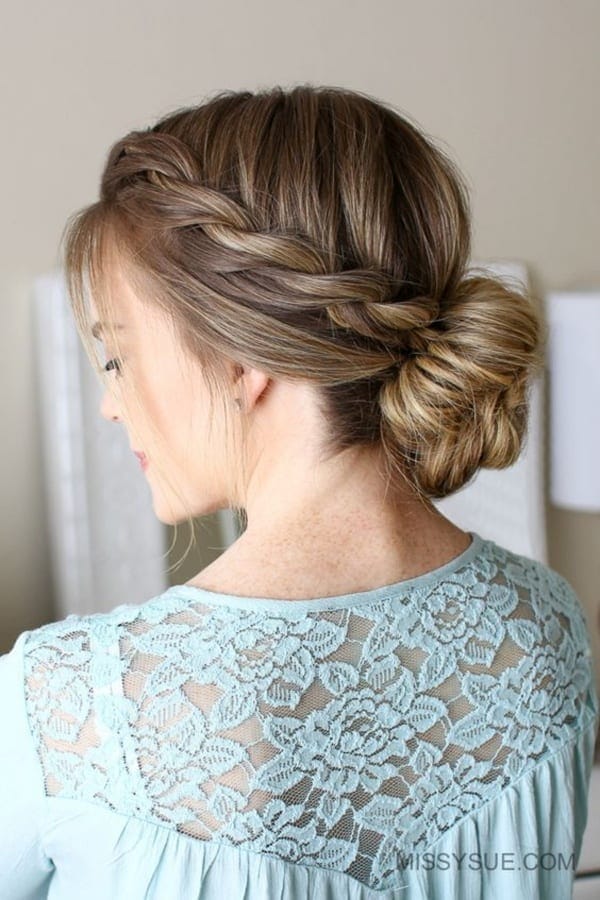 This amazing Rope Braid Updo hairstyle sometimes may take more time to be created but is so worth the effort. In this cute hairstyle, you have to join the side braids by one back braid into a bun with all side hairs wrapped and twisted around. This is a very romantic braided updo hairstyle and is perfect to go on date night. You can pair this awesome braided updo with a dazzling dress and hence you are good to go.
Swedish Crown Braid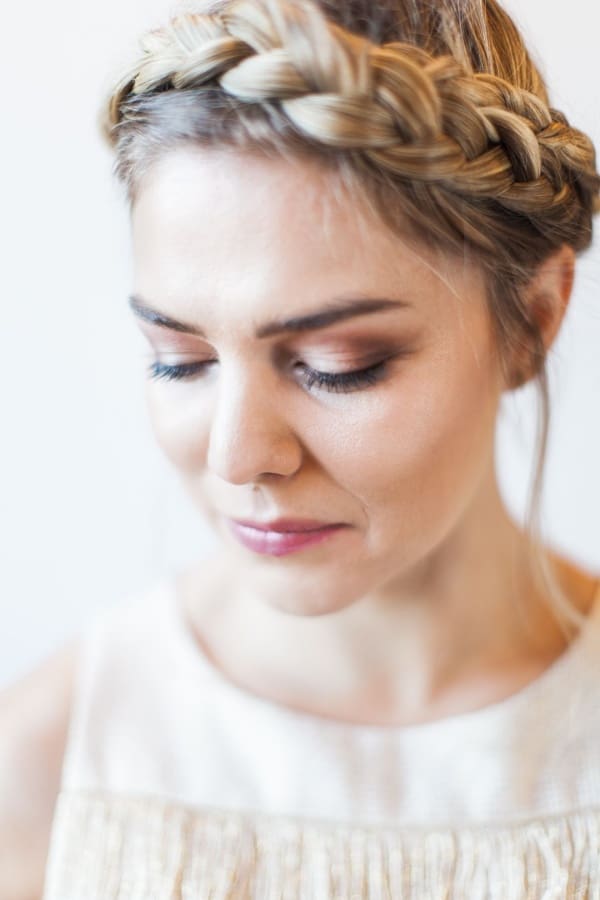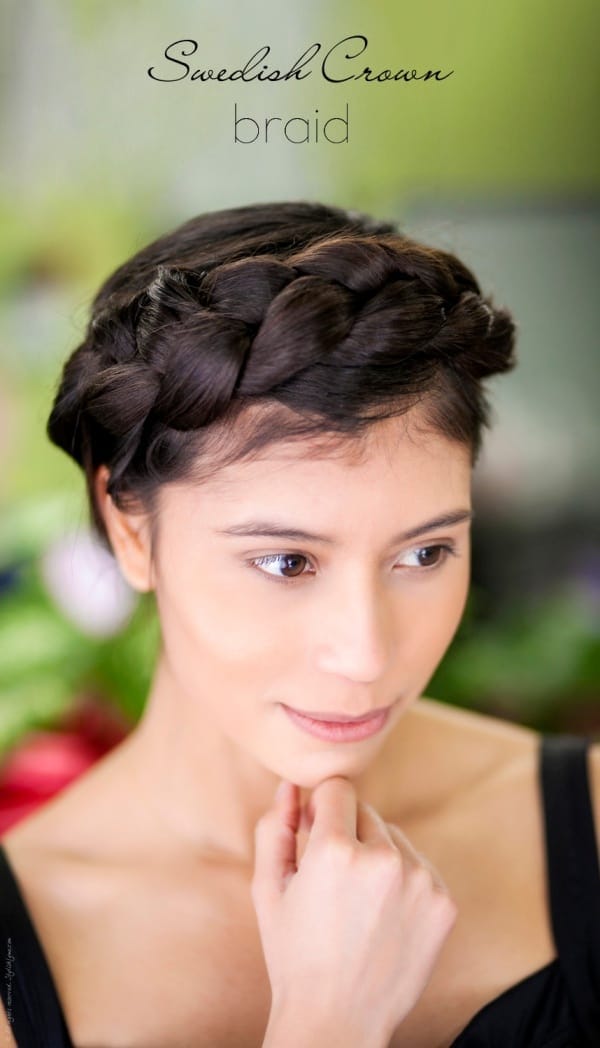 Next in the list of cute braided hairstyles for long hair is Swedish Crown Braid. This gorgeous braided hairstyle is ideal for summer days and is very popular also. If you have thick long hair then you must go for this cute Swedish crown braid instead of a boring ponytail. Apart from this, this is a perfect hairstyle to wear with your summer outfits and get a cute look.
Four Strand Accent Braid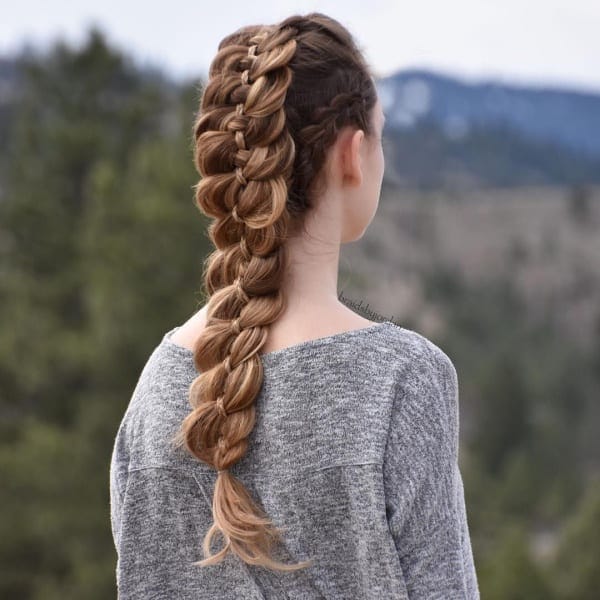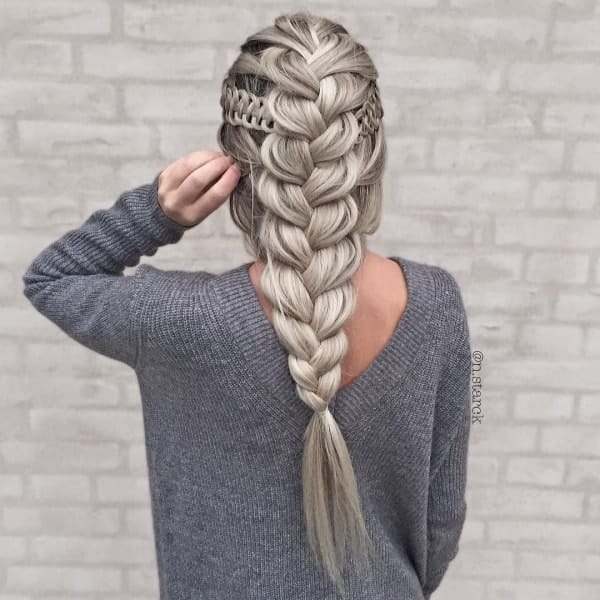 Many people think that braids can be made only with 3 strands, but it is not correct at all. You can go for four-strand accent braid, as it is a little difficult but once achieved it looks awesome. To have this hairstyle divide hair into 4 equal parts and for braiding flip section 1 over 2 and section 4 over 3. Finally, flip section 1 over 4. Repeat at sections again and again as per the length of your hair.
Half Up 3 Boho Braids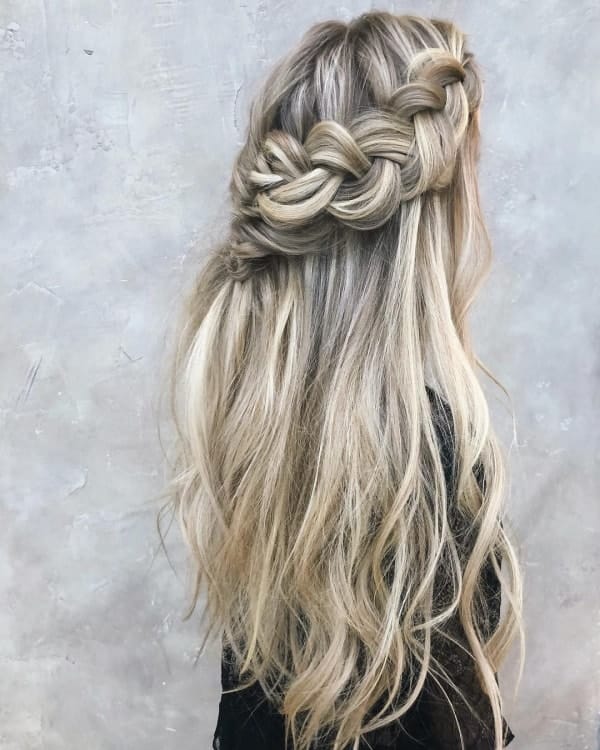 If you have less time to make any hairstyle and then Half Up 3 Boho Braids is the cute braided hairstyles for long hair. To get this hairstyle you have to pick up a 3-inch section of hair above the left of your ear and do a simple 3-strand braid with it. Repeat the same from above the right ear and from the top. Now braid all 3 braids together into one at least two to three times. Moreover, to make them look wider and messier lose the braids.
Two Volume Combined Braids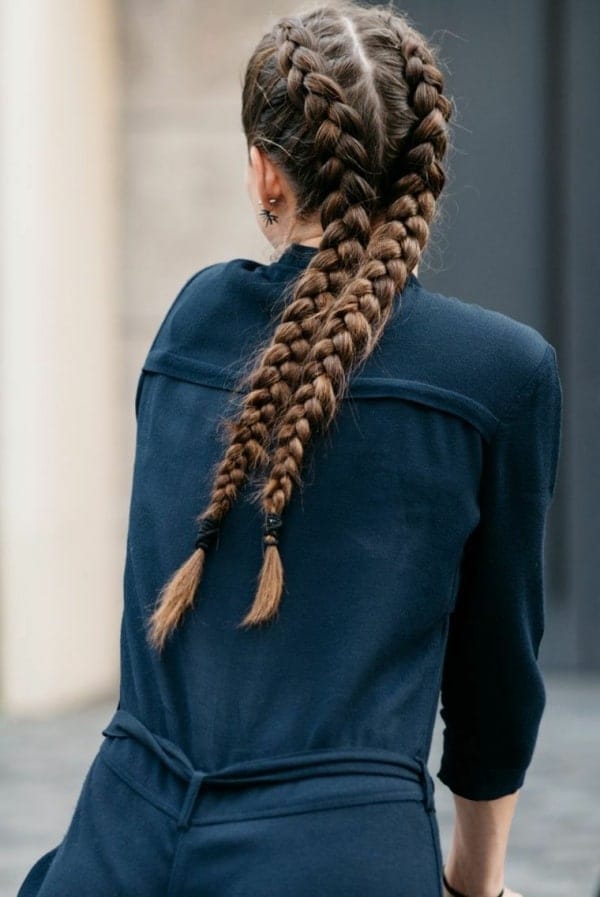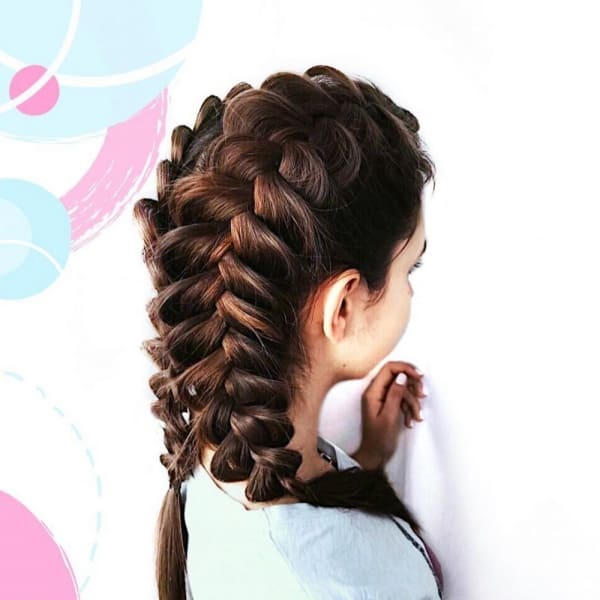 Two Volume Combined Braids grace very well with long and voluminous hairs. These are best for small parties and a perfect hairstyle, especially for teen girls. This hairstyle involves interweaving so you should brush your hair from top to bottom direction effectively and also ensure that there should be no knots in the hairs. It seems to make this hairstyle complicates but when you will try it, you will find it very simple.
Cute Braids With Loose Hair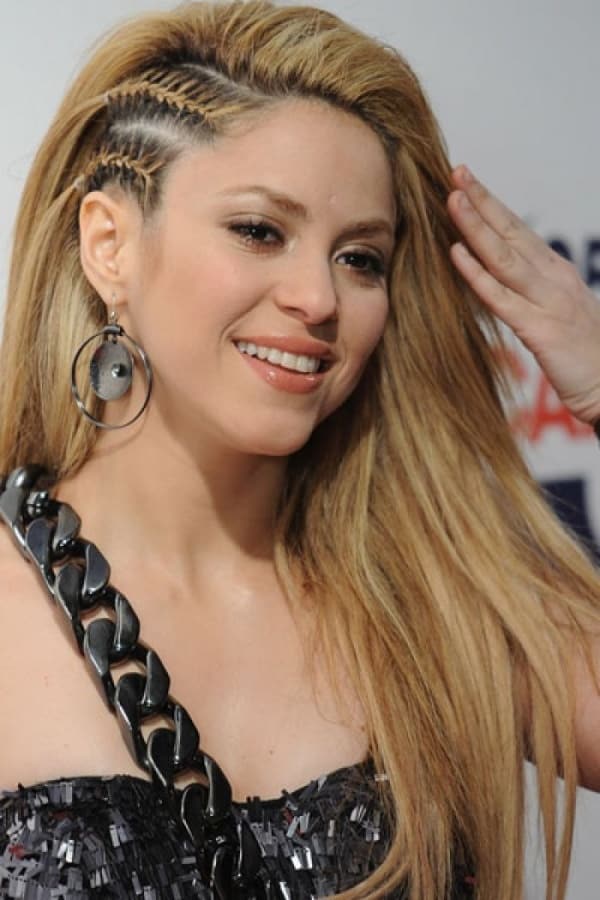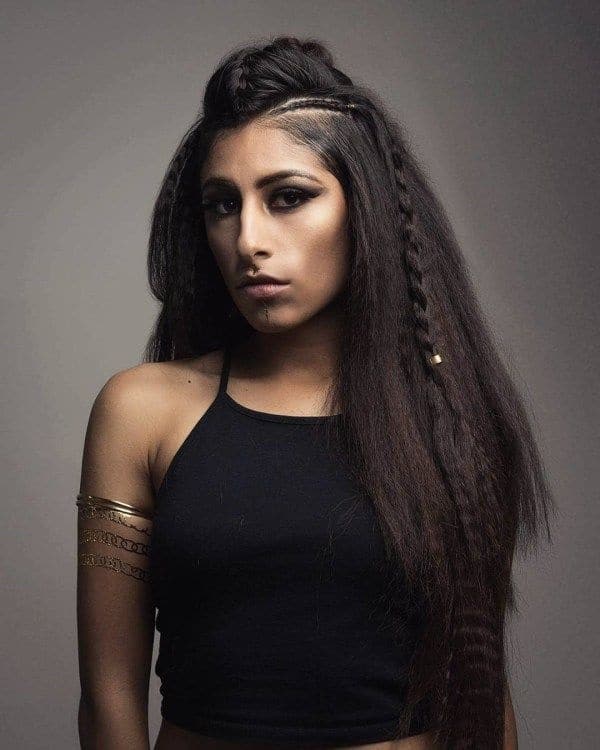 If you want a hairstyle that looks perfect and wants a hair look purposely messy and loose then you must try Cute Braids with loose hair. Whether you are the age group of teens or working women, you will love to have this gorgeous style. You can create single braids from top of the hairs and left some loose hairs. Moreover, this hairstyle goes well, both with western and ethnic wear.
Double Boho Braid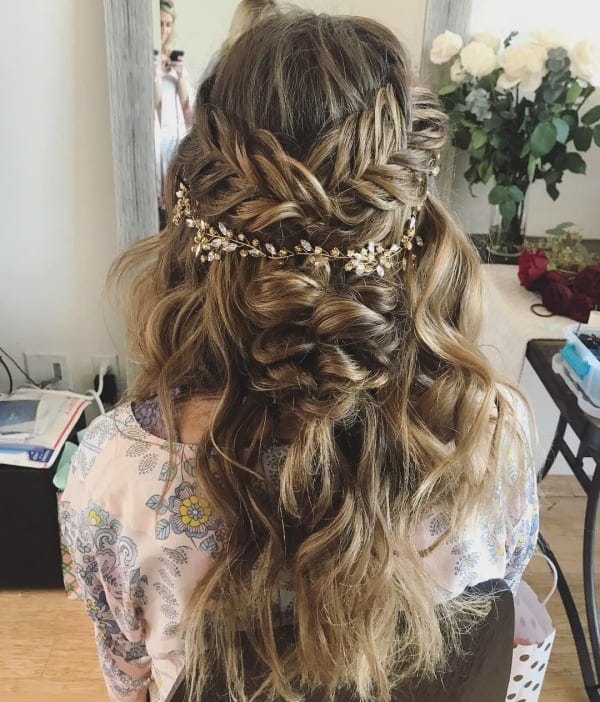 Last in the list of cute braided hairstyles for long hair is Double Boho Braid. This is a traditional hairstyle and is sure to catch the attention of everyone. Double Boho Braid has a topsy tail at the top as well as a fishtail braid resting atop a usual one. With the help of bobby pins secure the braids together. Additionally, before creating this hairstyle you must use the texturizing spray after washing your hair.
Easy Braided Hairstyles For Long Hair Images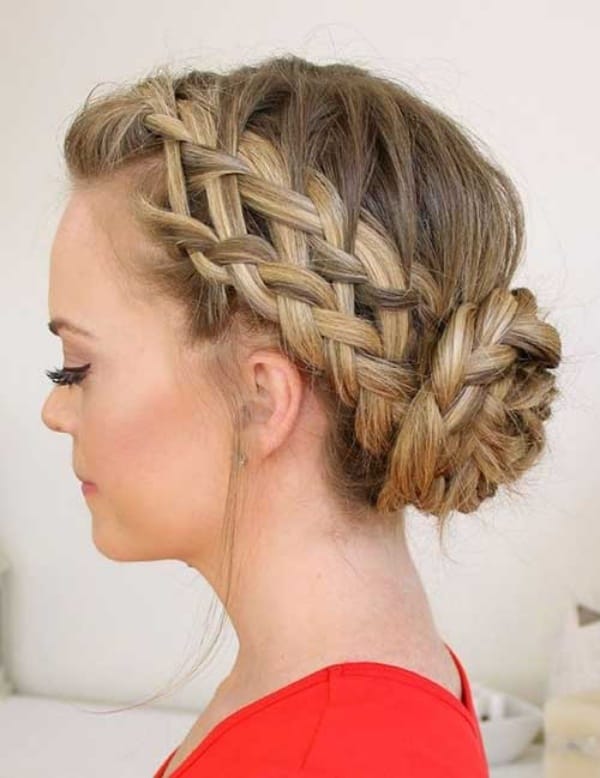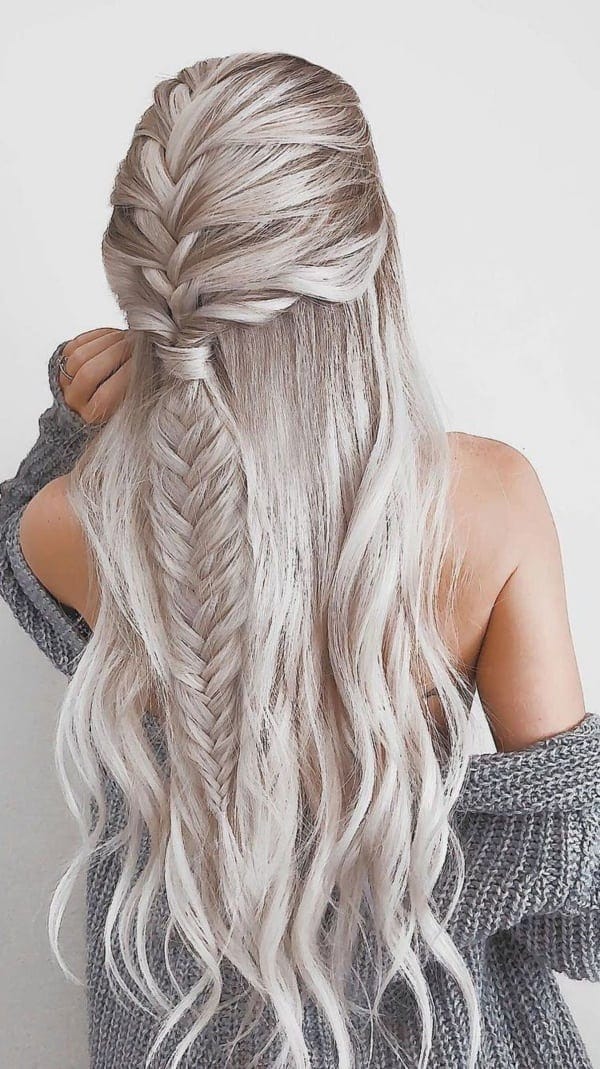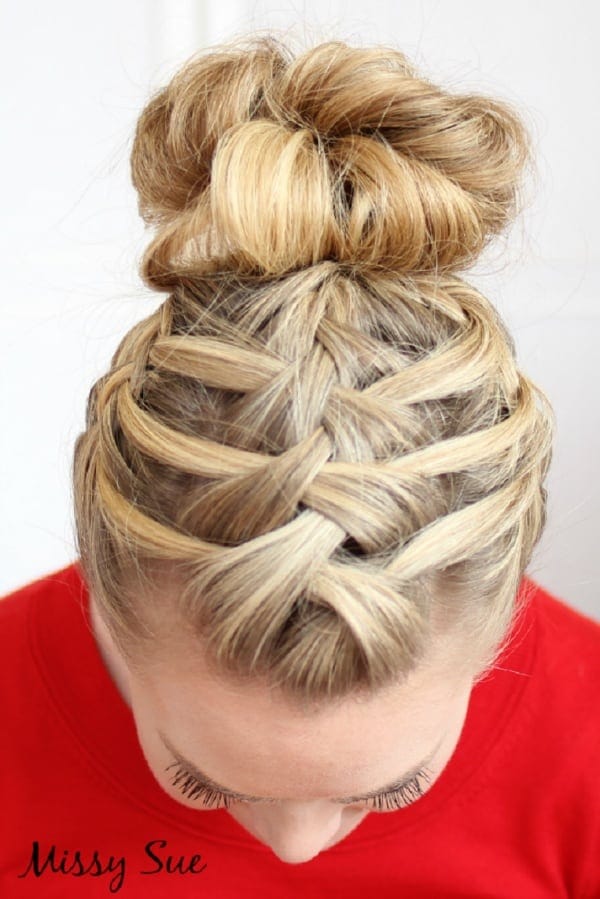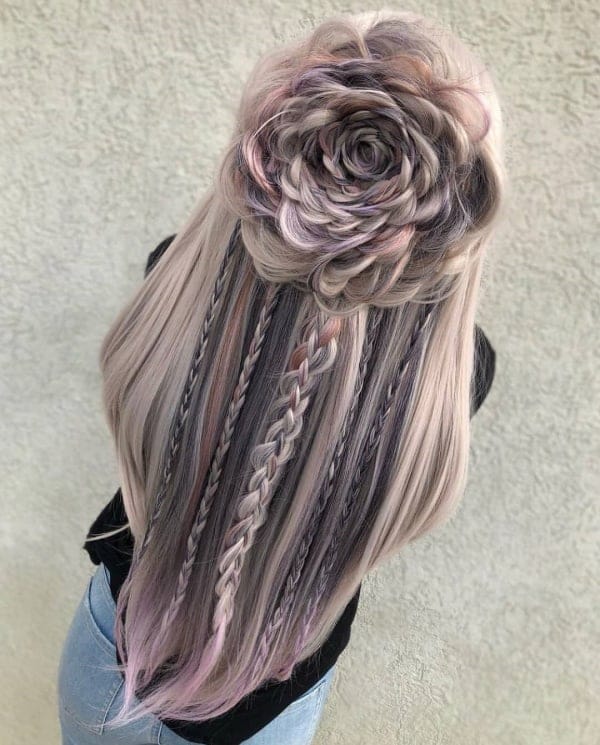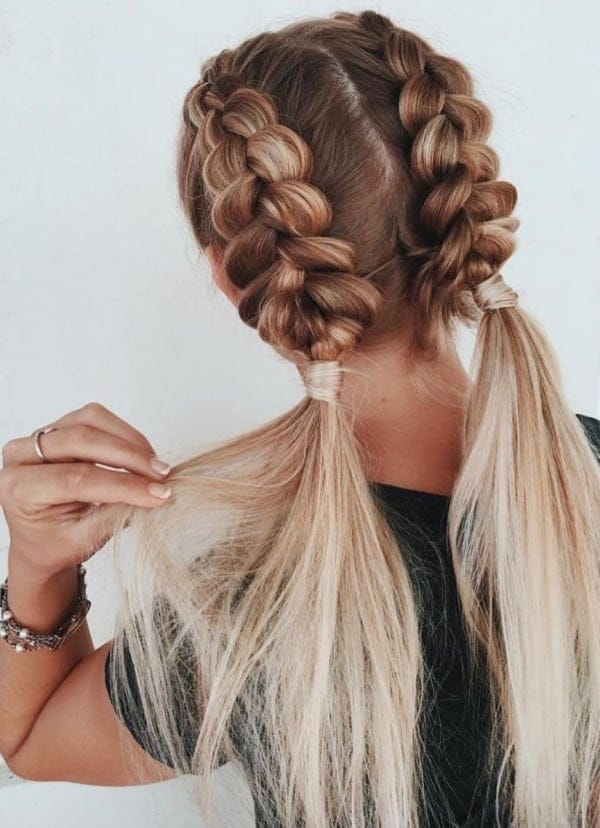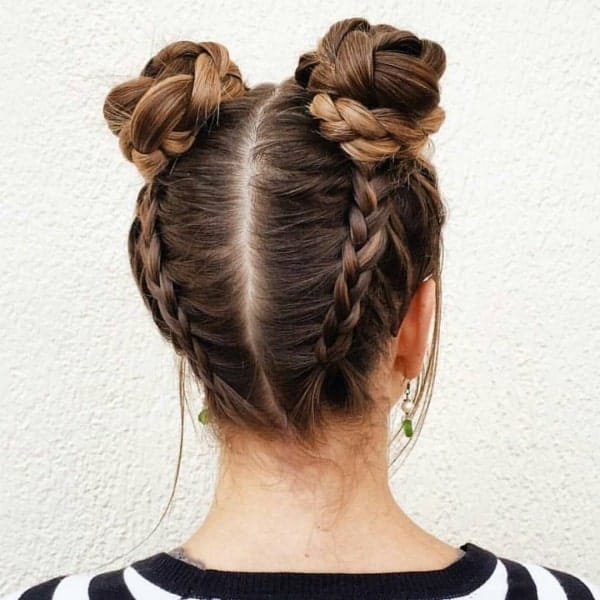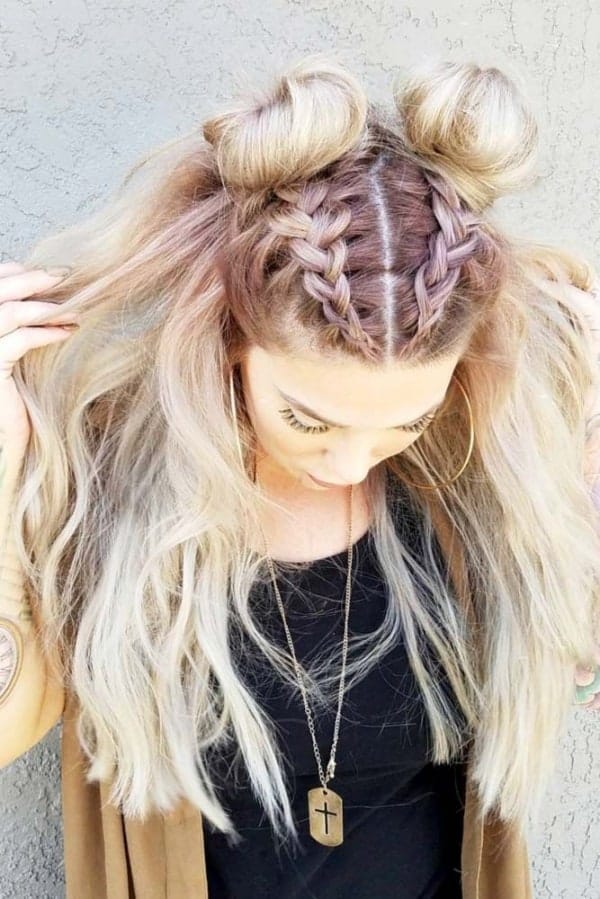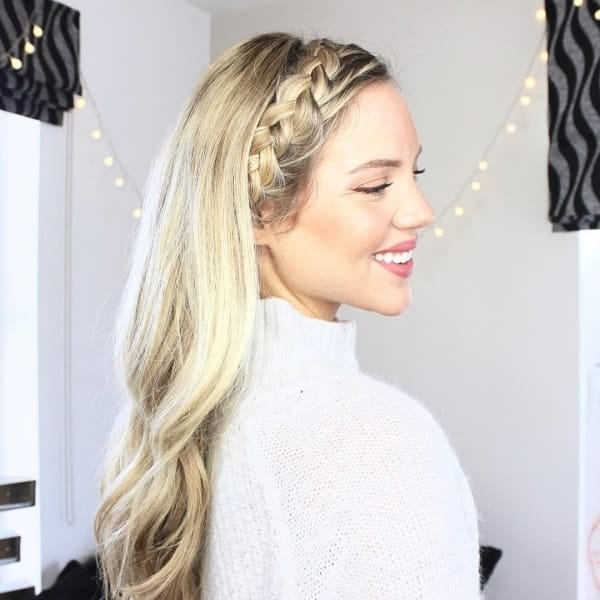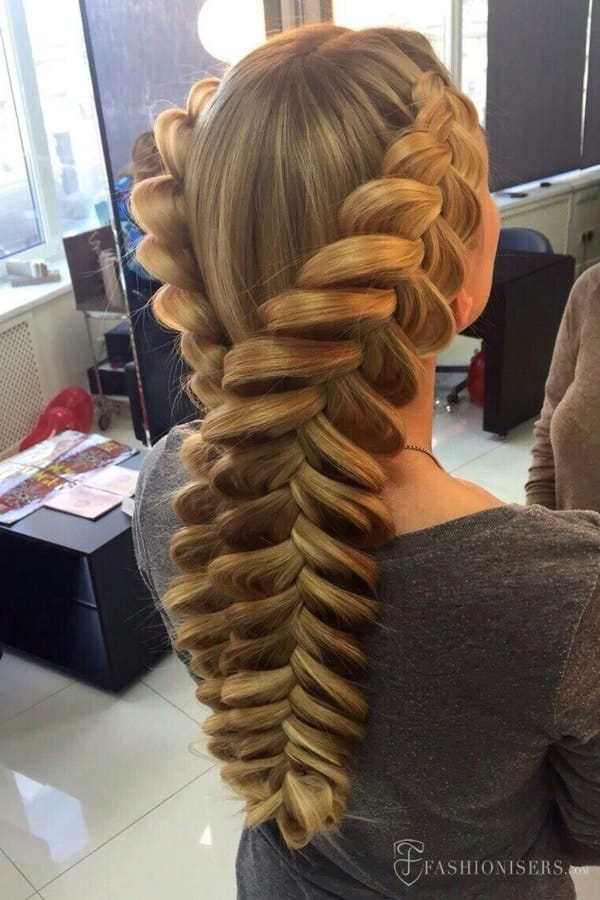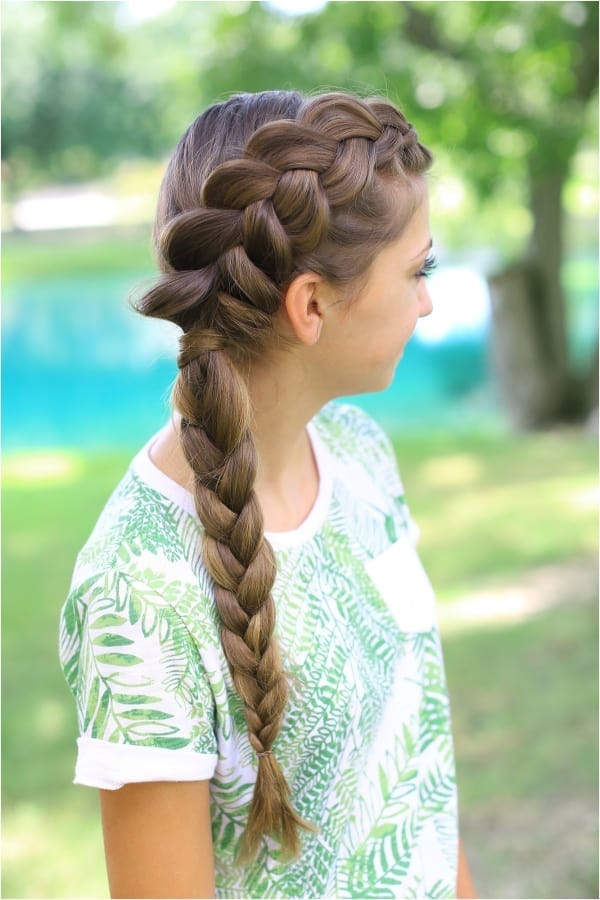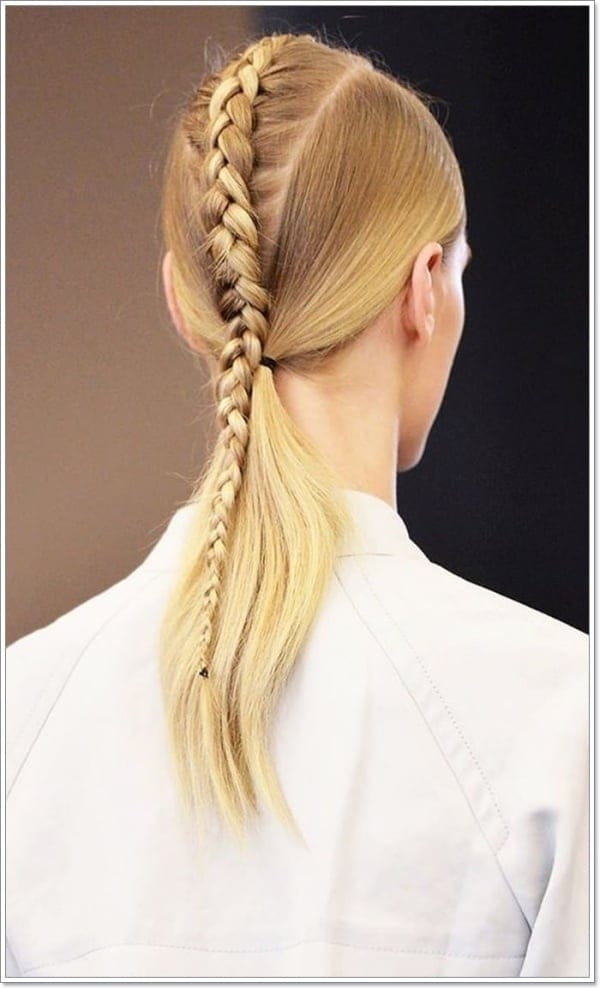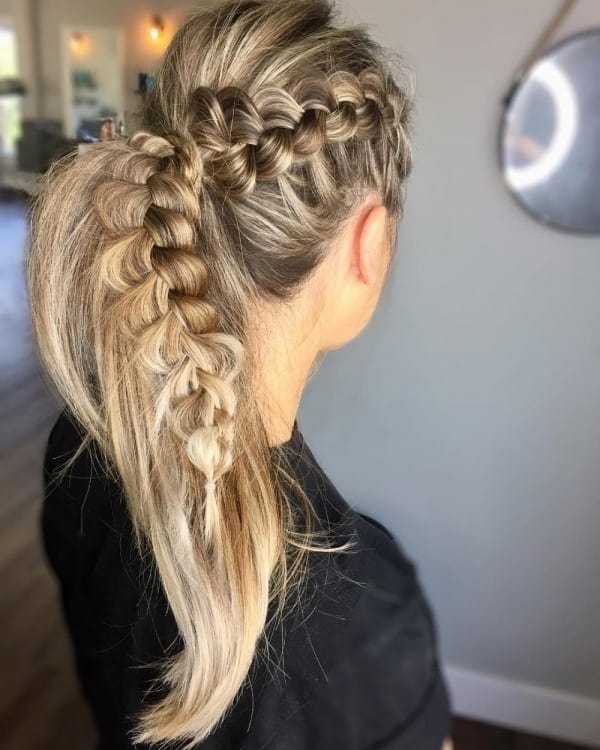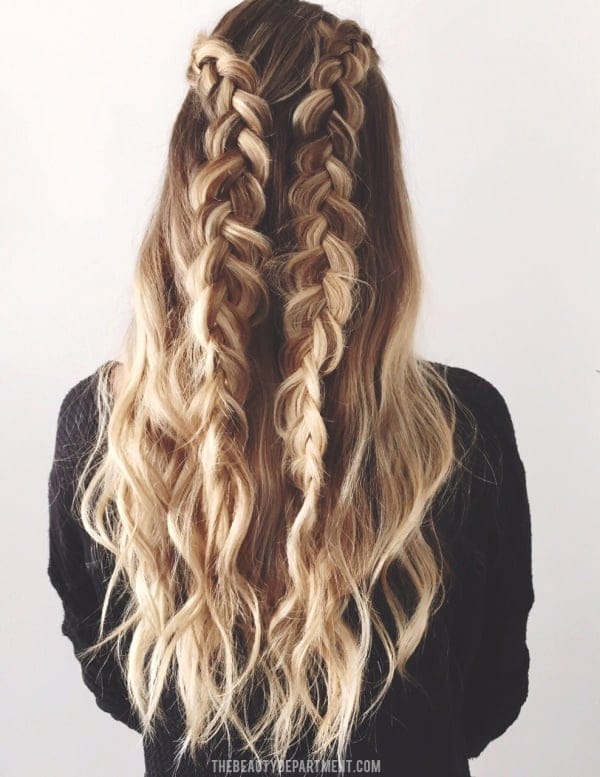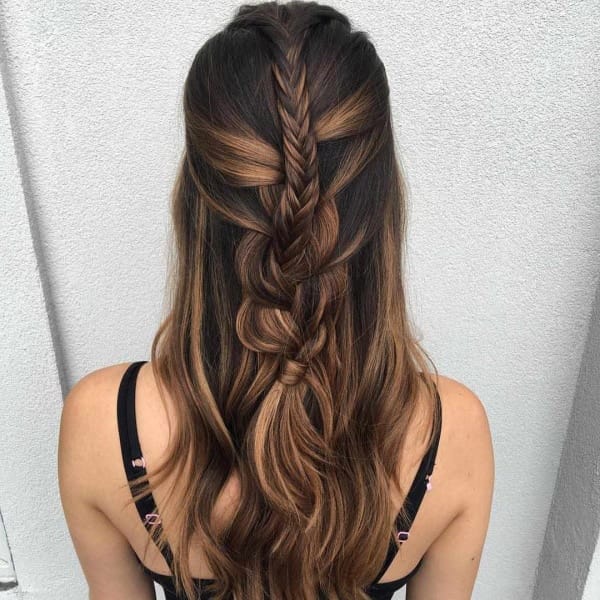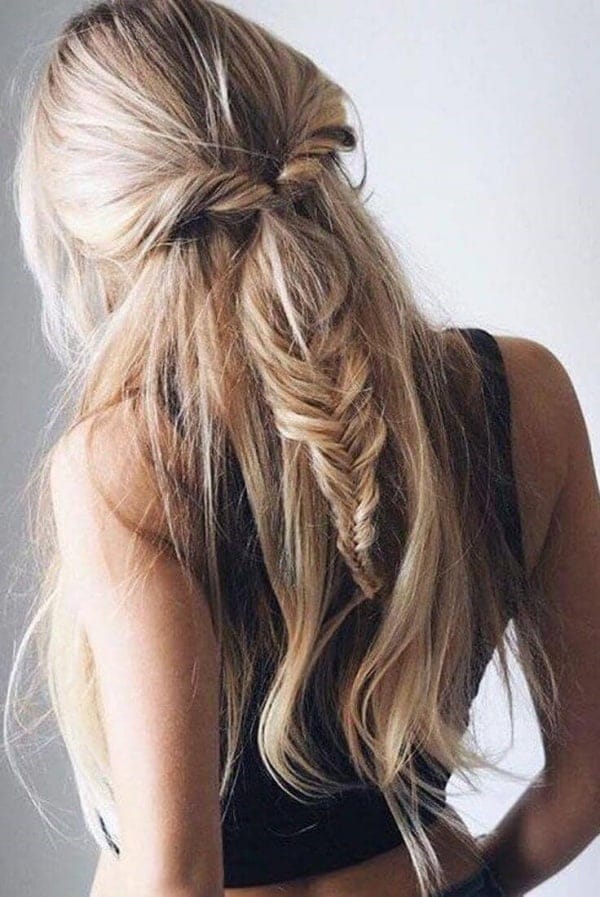 For some people having long hair is such a struggle as sometimes they can be difficult to maintain. But if you love your long hairs then you can go for various gorgeous braided hairstyles. So, why not enhance your beauty with some cute ways to give you a new look with beautiful long hair.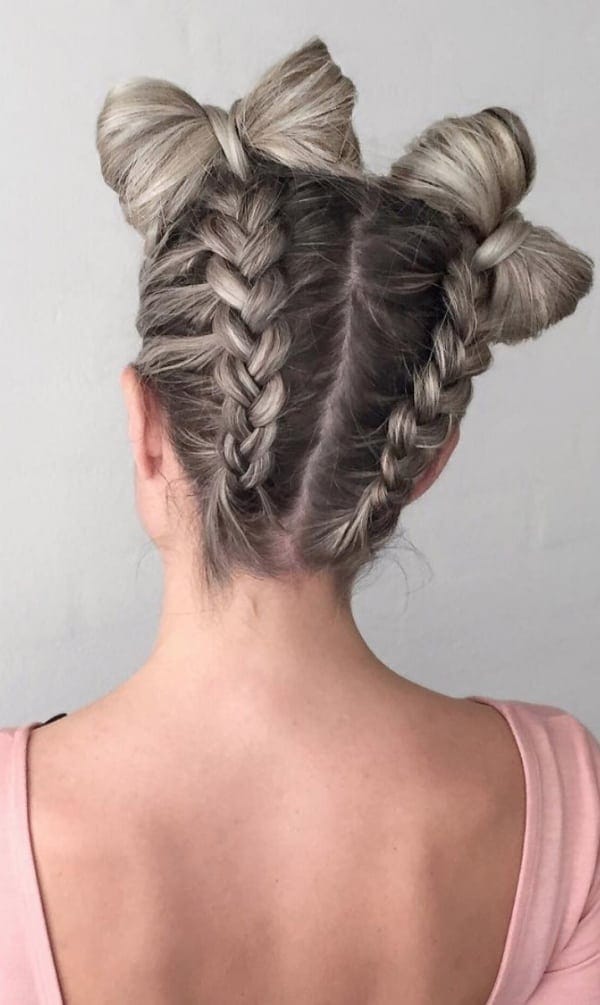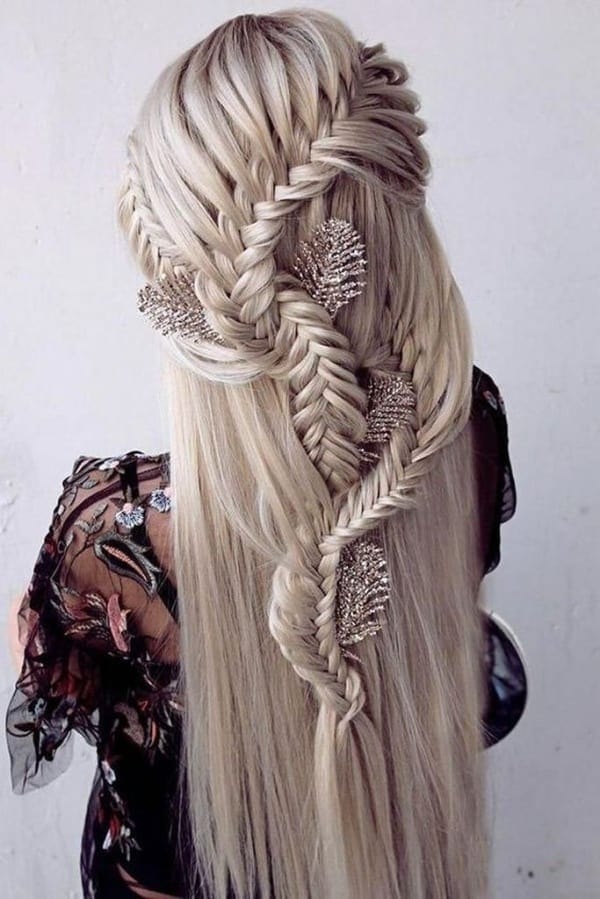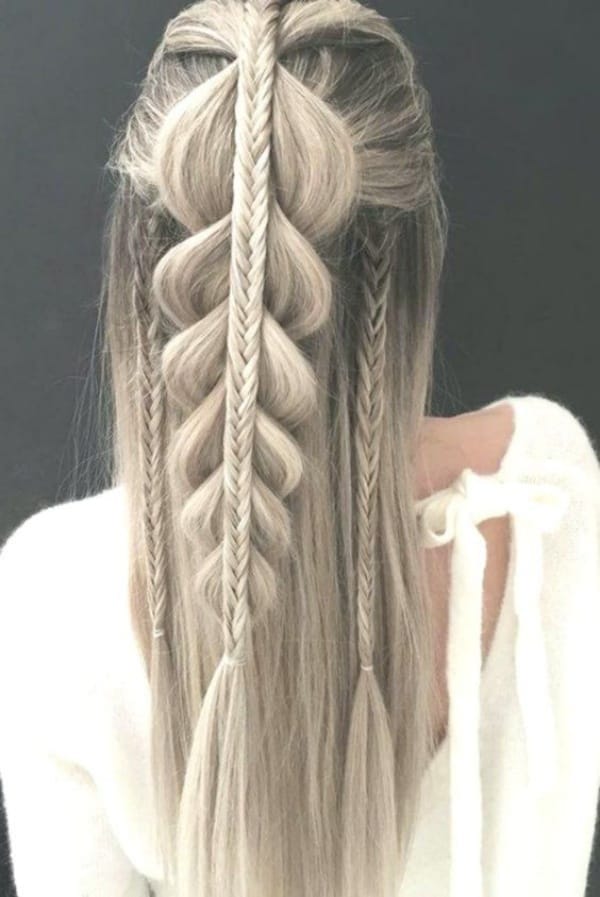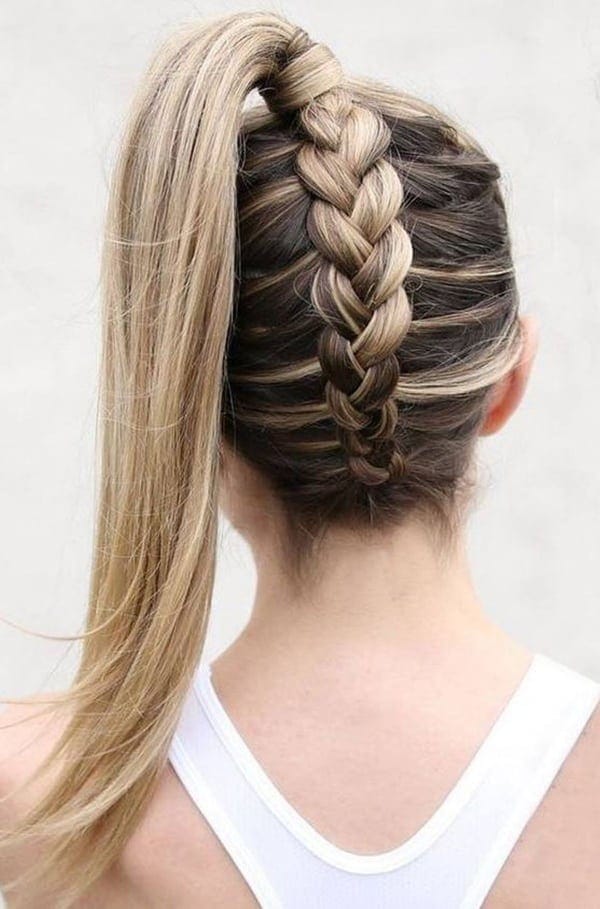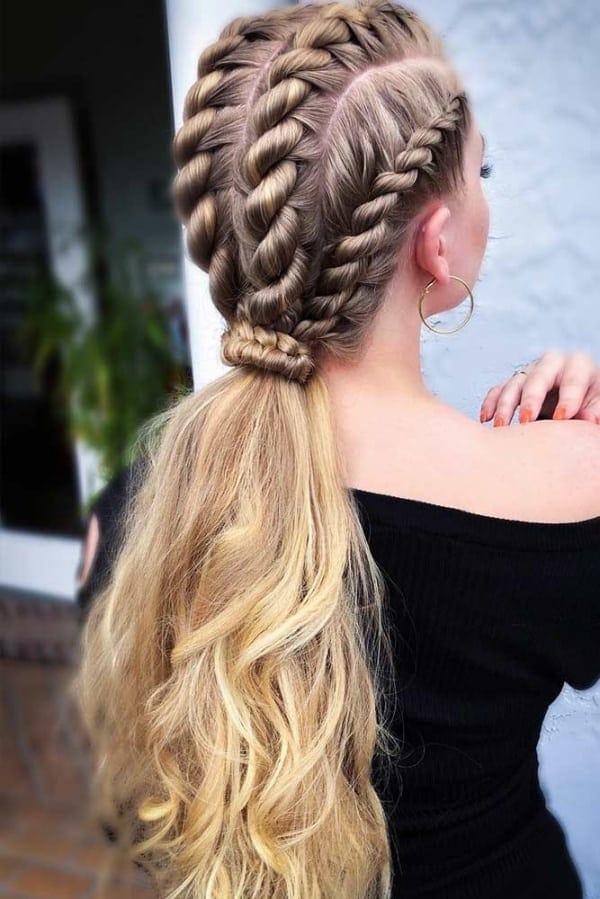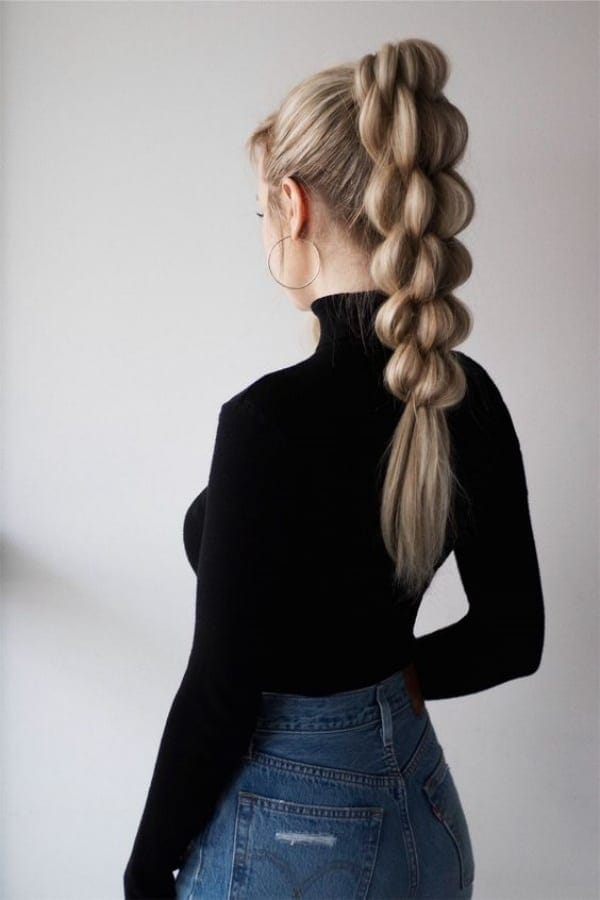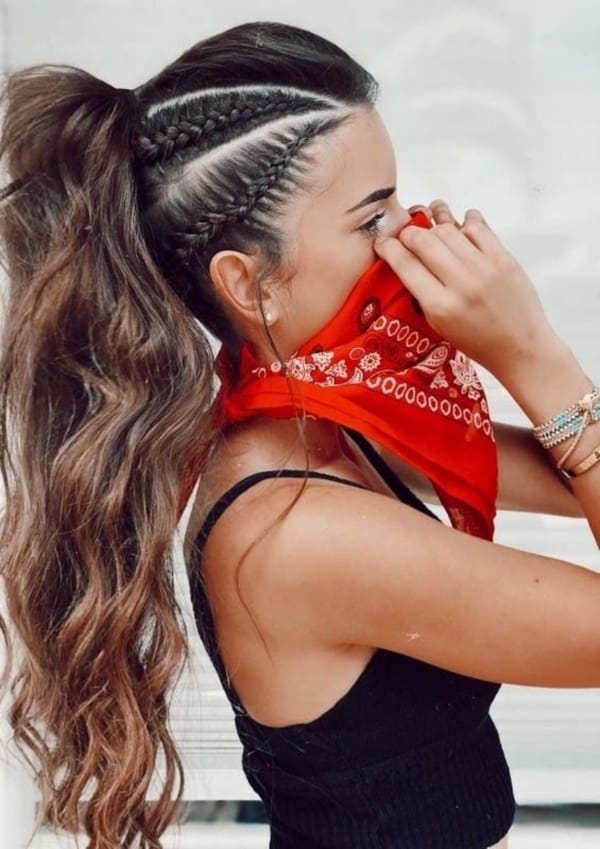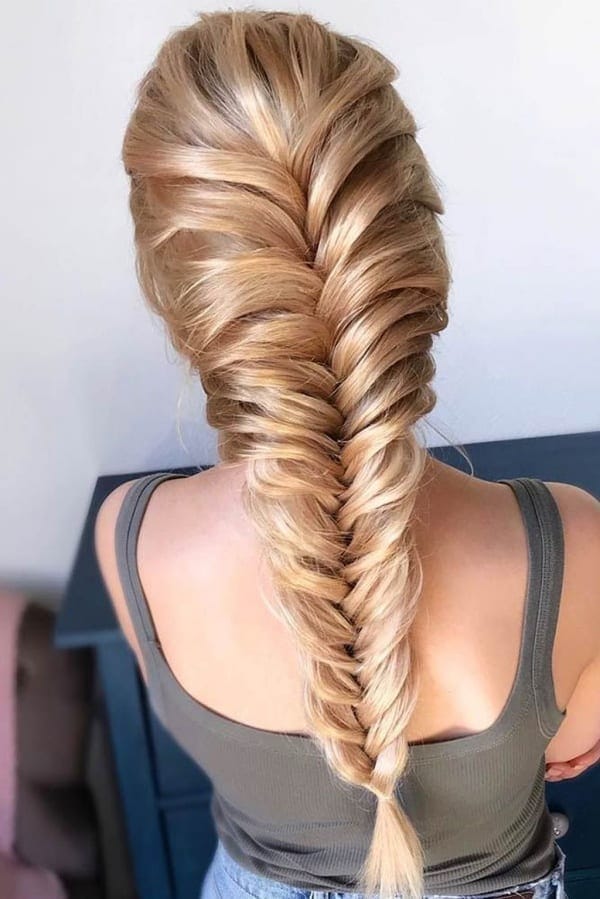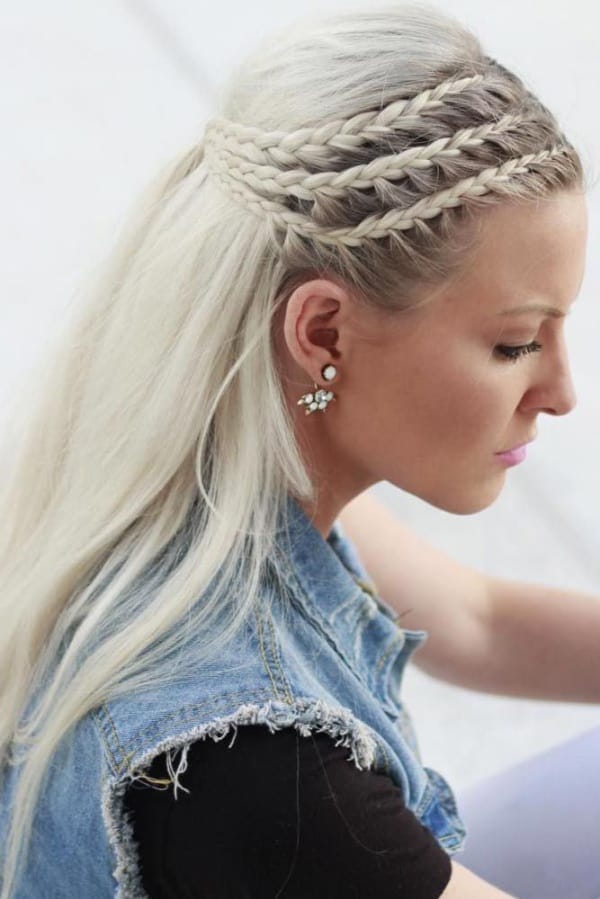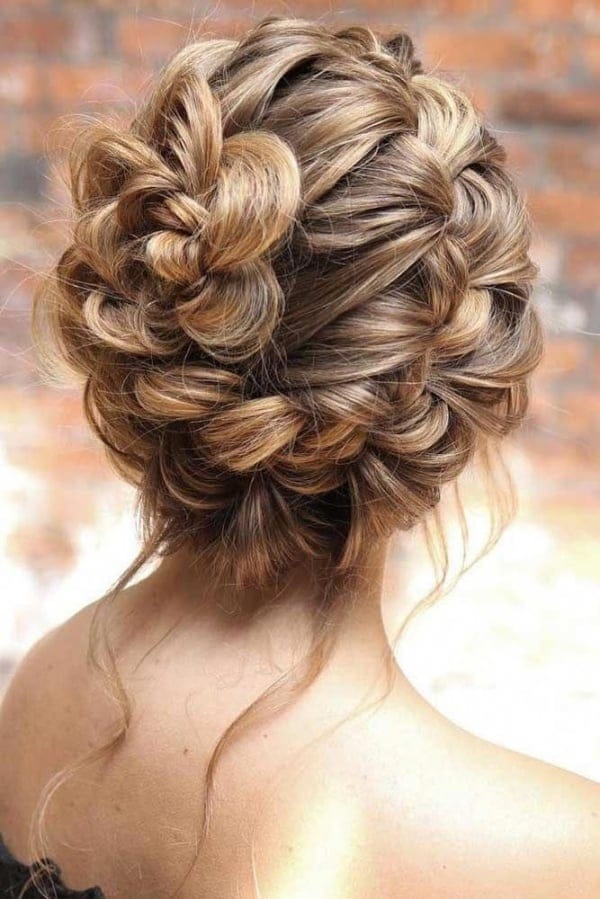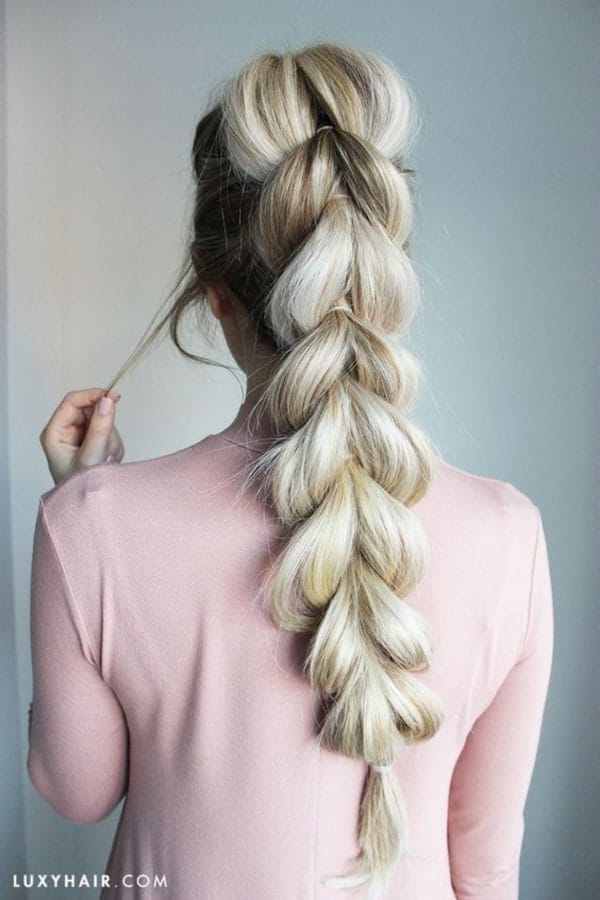 Braids are the coolest trend in summers and look fabulous on everyone. There are so many variations and hairstyles from which you can choose. Hopefully, from this post, you will get some excellent cute braided hairstyles for long hair to try. So what are you waiting for? Select your favorite picks of braided hairstyles and be ready to go out.