Beard Styles have turned out to be both an aesthetic and a fashion that men use to style themselves with. Stylish men always prefer setting their beards up first and that too appropriately. Thus, they always have a hunch over trendy beard style that hit the fashion list all year long. Amongst modern styles that have evolved recently, patchy beard styles are one of the famous ones. The ideal part about keeping a patchy beard is that there is almost a unique style that will always suit your mood and brood. Your beard style fashion can range from being messy to being correctly trimmed.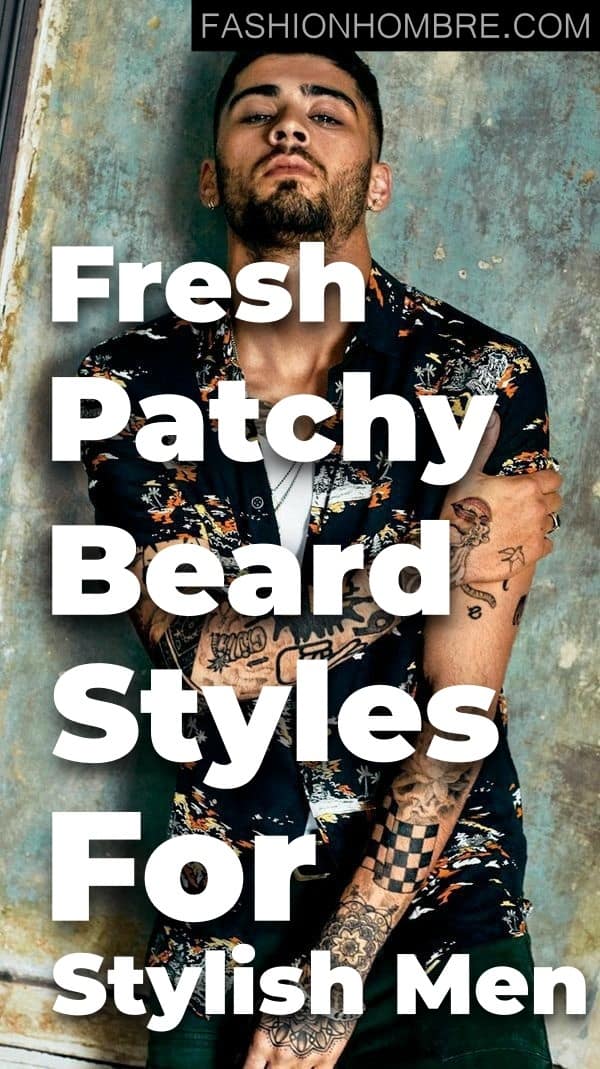 These beard styles are popular because of their ability to completely alter the appearance of the wearer. They remarkably add age to your unique facial features. You can easily style your patchy beard to bring out the best in your face and simultaneously mask the not-so-admirable features. There is a beard style ready for every man, and this article will lead you to not one or two but twenty of them!
Stylish Patchy Beard Styles For Men
1. Patchy Beard With Low Fade Haircut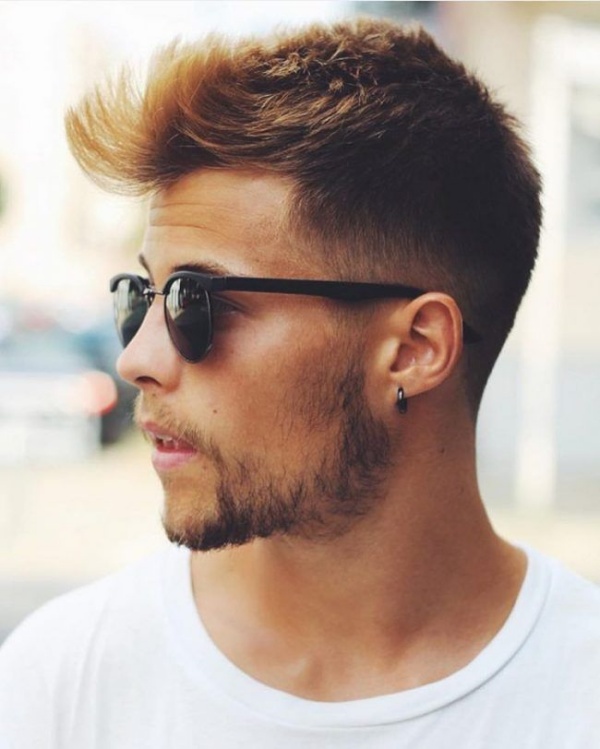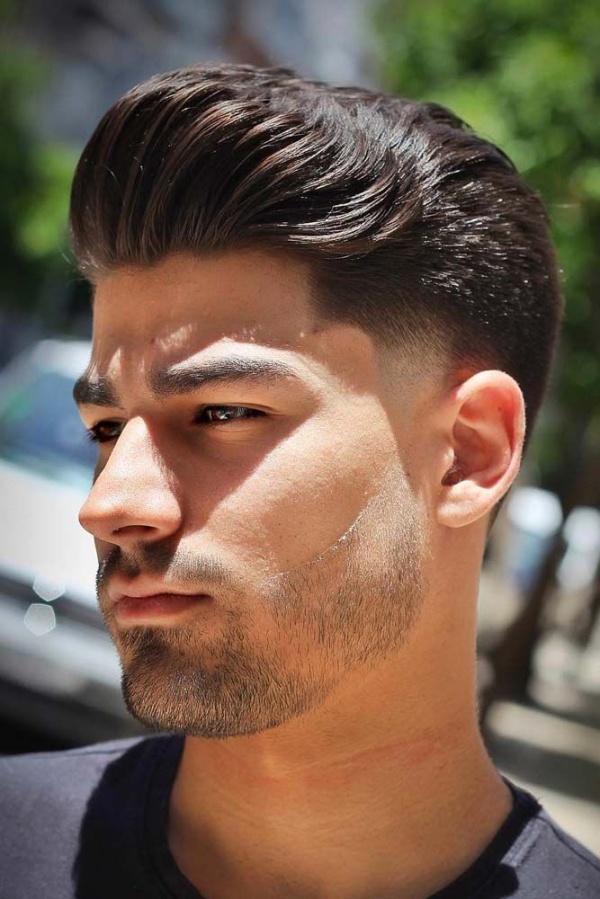 The unique feature of this beard and hairstyle combined is that it has two fade-out layers. Your hair needs to gradually fade out, moving towards the sides. Also, your mid-head hair needs to be shorter than your fringe hair. This haircut insists your beard conjoin with your hair. On the other hand, your sideburns need to be equal in terms of length when compared to your sideways hair. You need to feature this beard style with a mustache. Try trimming your beard low so that your look suits both casual and formal events.
2. Stubble Patchy Beard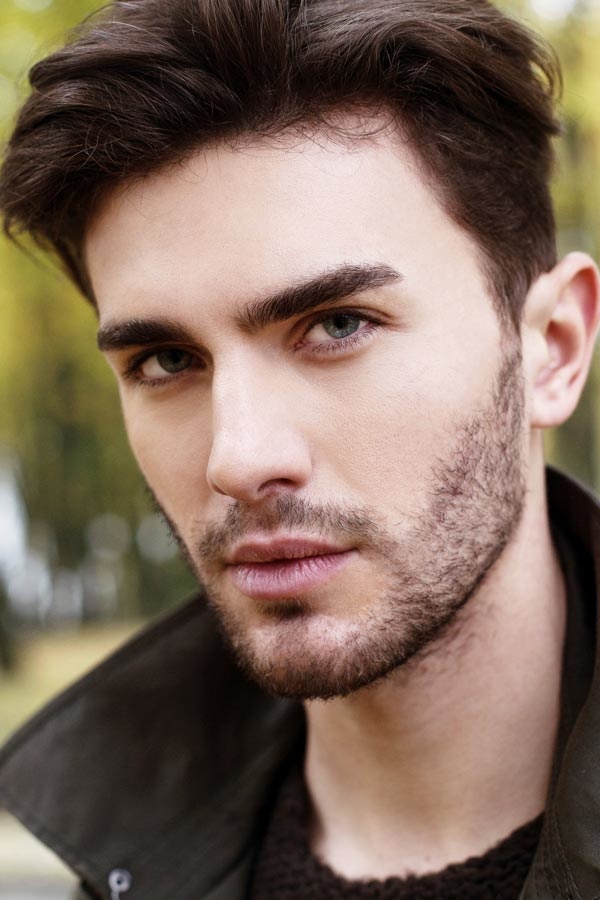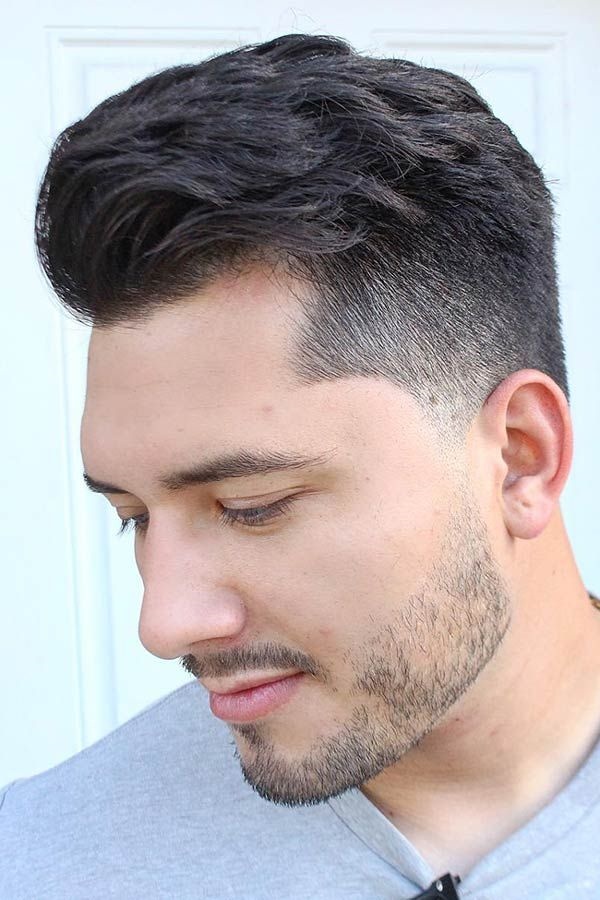 In this look, your hair needs to slowly fade while going downwards. You also should keep in mind that your beard should attain a uniform look in terms of length. The last fade outlook needs to be in equal length with your beard. Make sure that your fringe hair directs towards the back and your hair conjoins with your beard. This particular style does not encourage cutting on any part of the hairline. A stubble patchy beard also promotes the growth of a mustache. This look makes it suit almost every occasion, be it casual or official.
Related: How To Fix Patch Facial hair?
3. Extended Goatee Beard Styles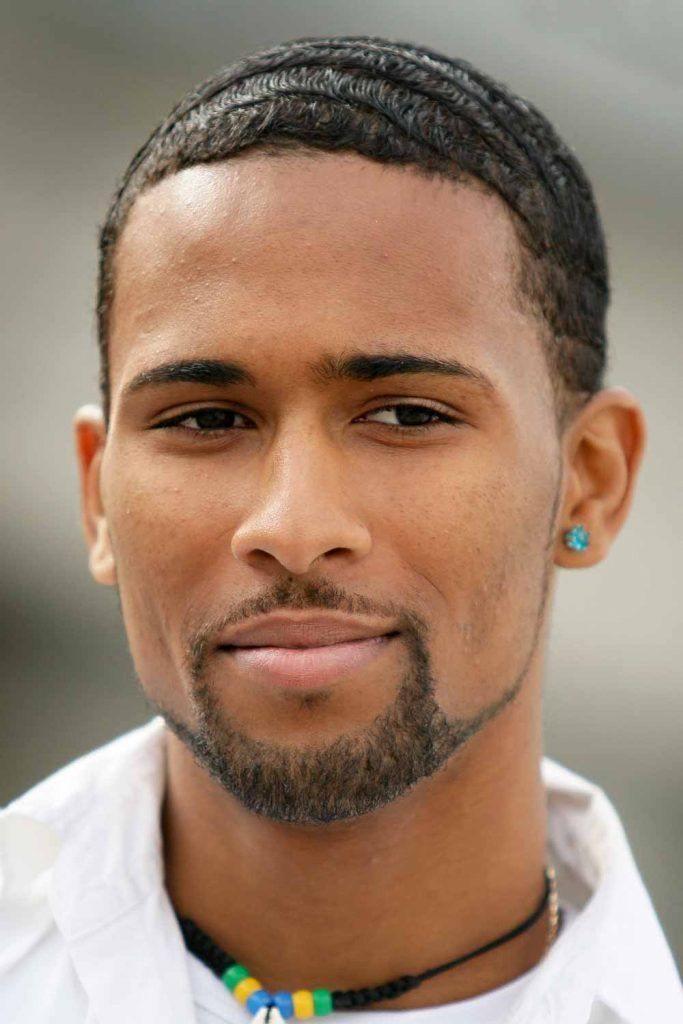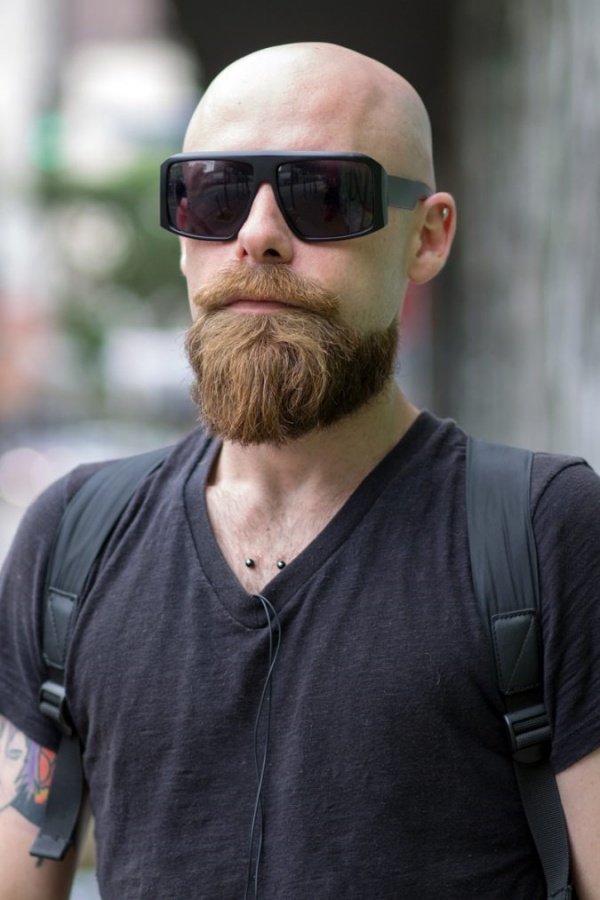 This look ensures that the length of your beard that features your patchy beard style is adjacent to that on both the right and left sides of your head. It also needs your mustache to be styled. It also needs to conjoin with the rest of your beard. The hairstyle you choose to feature your extended goatee beard should be longer in the area of your mid head as compared to the sides.
4. Anchor Beard Style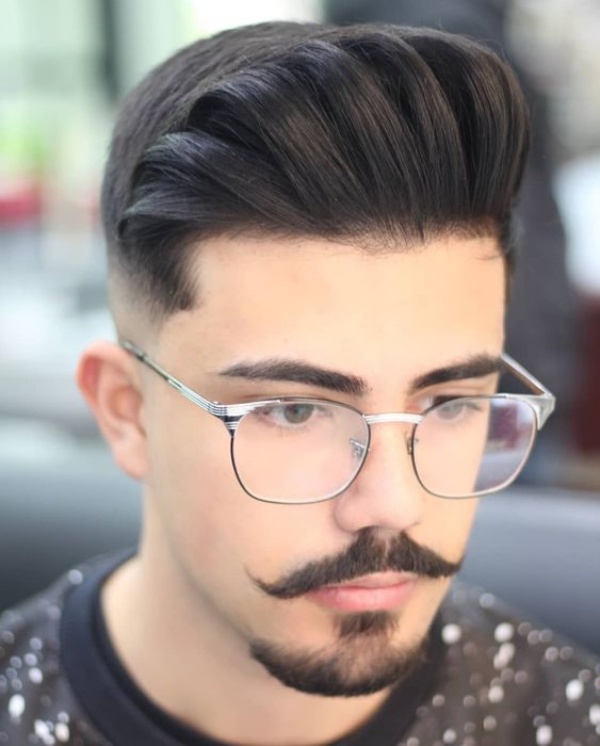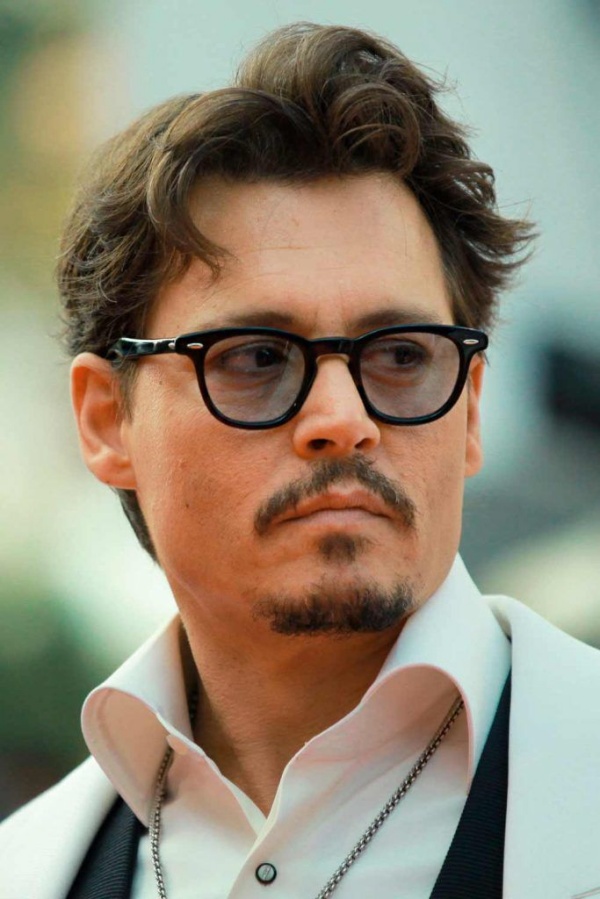 The anchor beard look is mainly characterized by a pointed beard that traces the jawline and is also paired with a mustache. It is primarily a variety of inverted-T style goatees. The mustache and chin facial hair are not connected in this look, and there is a significant gap between the two. This look has undoubtedly gained its extra popularity because Robert Downey Jr. flaunts it with sty;e. Make sure you trim and groom your beard well for this look.
5. Patchy Full Beard Styles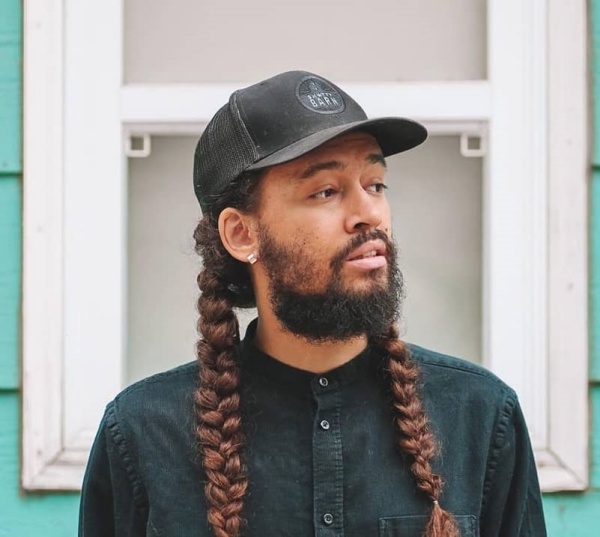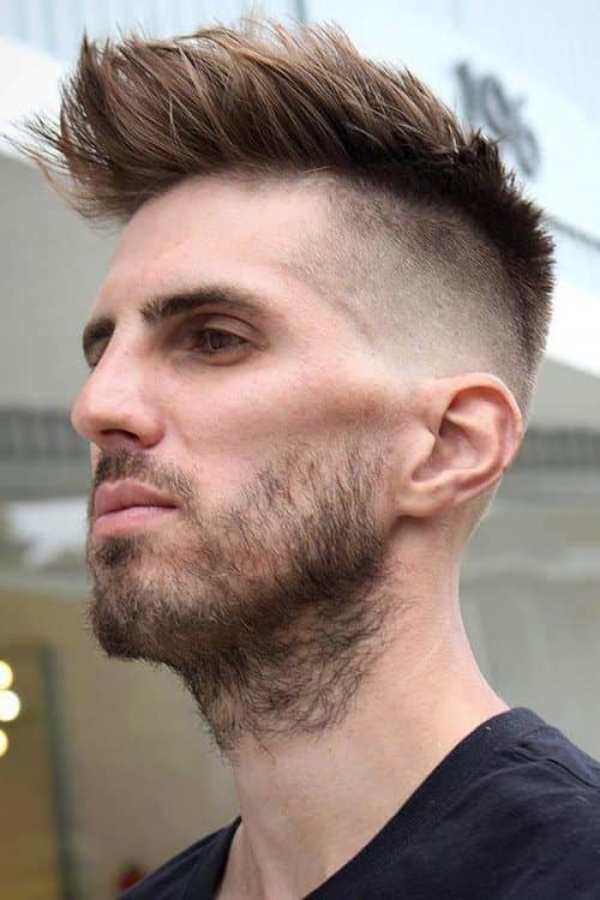 Full patchy beards or the long ones need you to focus on the attention of your beard. Choose a haircut that emphasizes the growth of a full beard. As a consequence, you also need to grow a long mustache. Try trimming your hair low throughout and giving a cut on the edges of your beard for an organized look. The look of your beard needs to be the same on both sides, and your mustache should conjoin with your hair on the sides.
6. Faded Chin Strap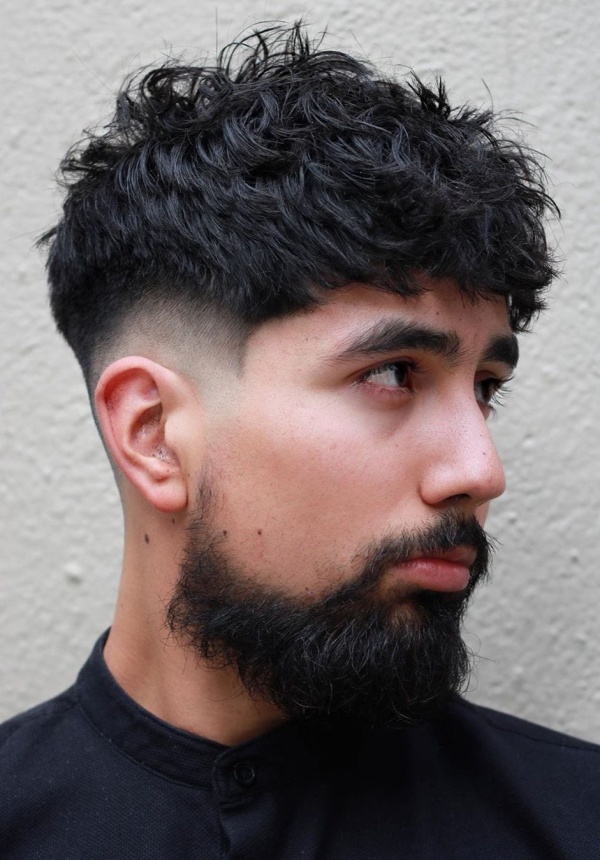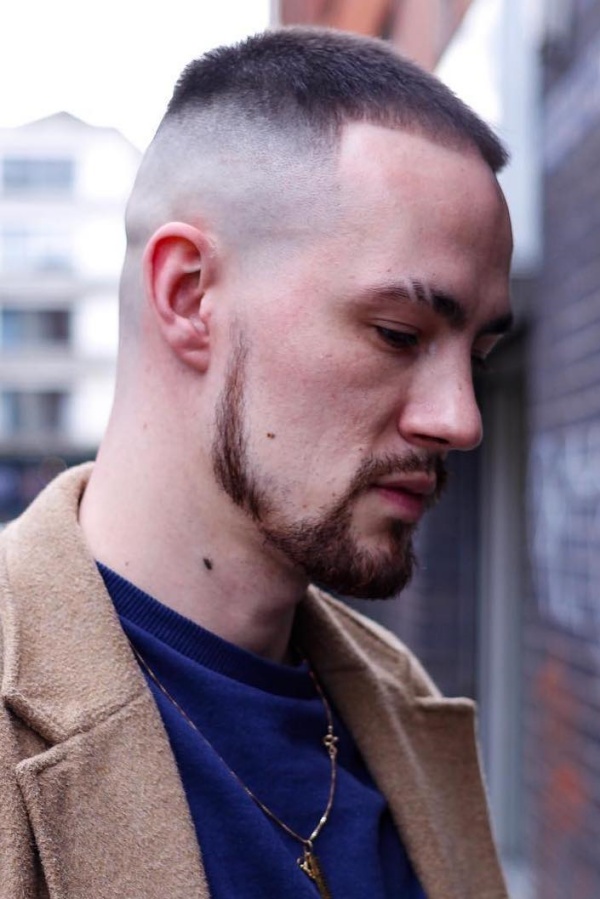 A faded chin strap can be used efficiently to hide the patchy look on your beard. So, if your facial hair is a bit hit and misses, you can still rock the look with a chin strap. This look flaunts a thin strip of hair along the jawline and chin, so hair thickness does not really matter in this look. Also, try and prefer keeping a tidy hairstyle to look good in this style.
7. Chestnut Patchy Beard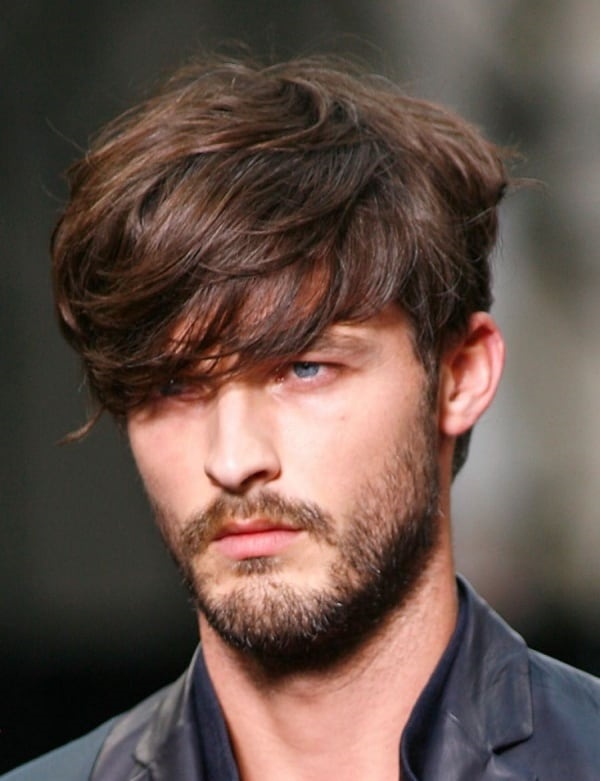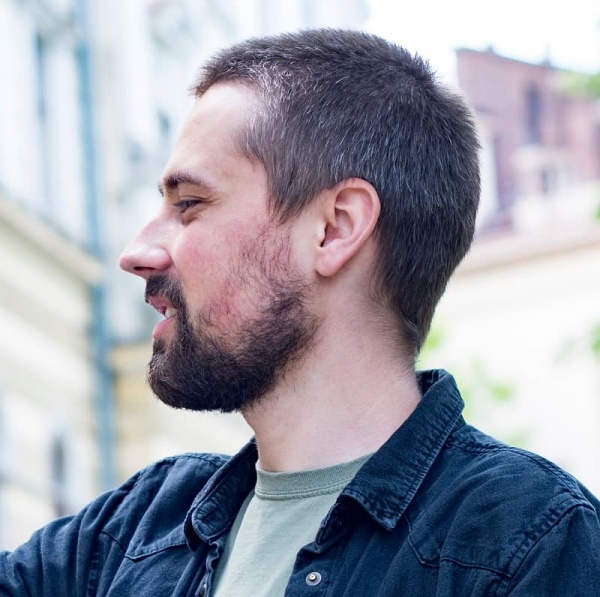 It is one of the best patchy beard styles for young men to try. The patchy reddish-brown beard follows the contours of the jaw and leaves a light covering of soft-looking hair. The mustache needs to be pencil thin to suit the look. You can precisely introduce a cut under the lip. Also, leave a short turf of hair that is slightly longer.
8. Rustic Patchy Beard Style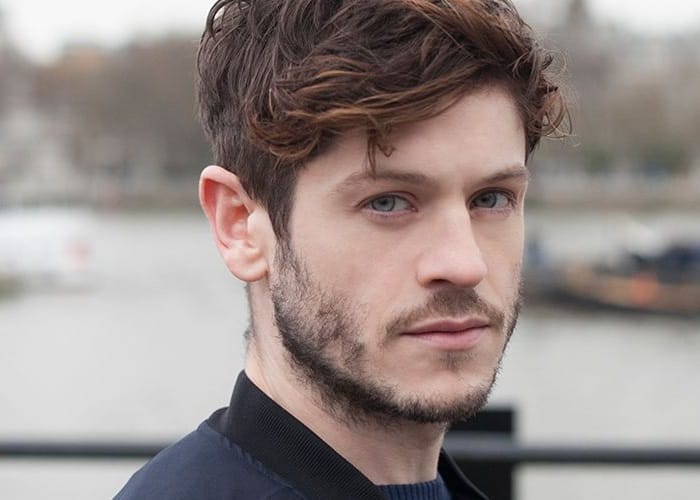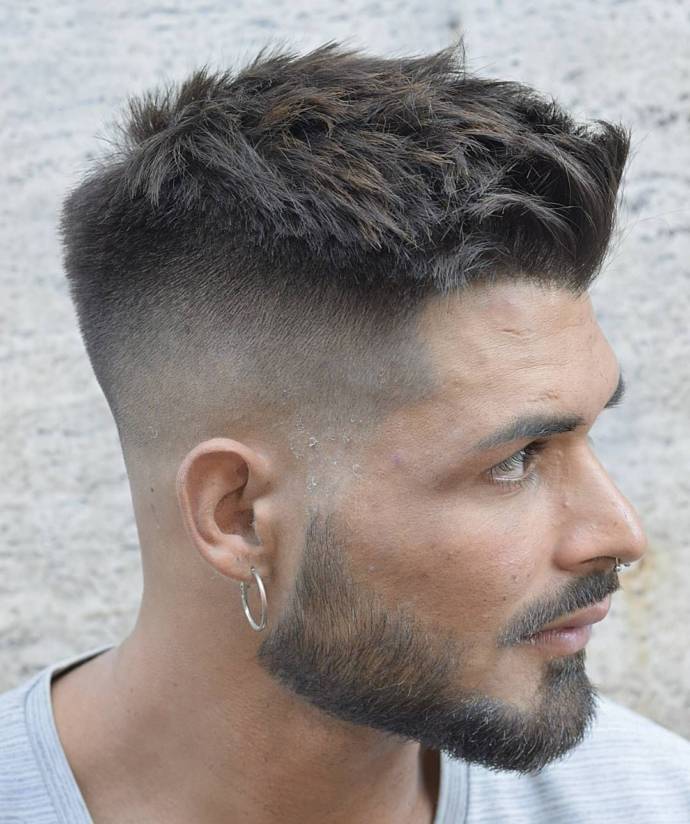 This beard is famous because Johnny Depp favors this style. If you want a dark brown beard that flaunts a complete look under the chin, this style would be the best bet for you. This look also features two longer tufts that almost form a goatee. You can neatly trim your mustache and keep it just above the lip with a small dark patch of hair just below your bottom lip.
9. Shadowy And Dark Patchy Beard Style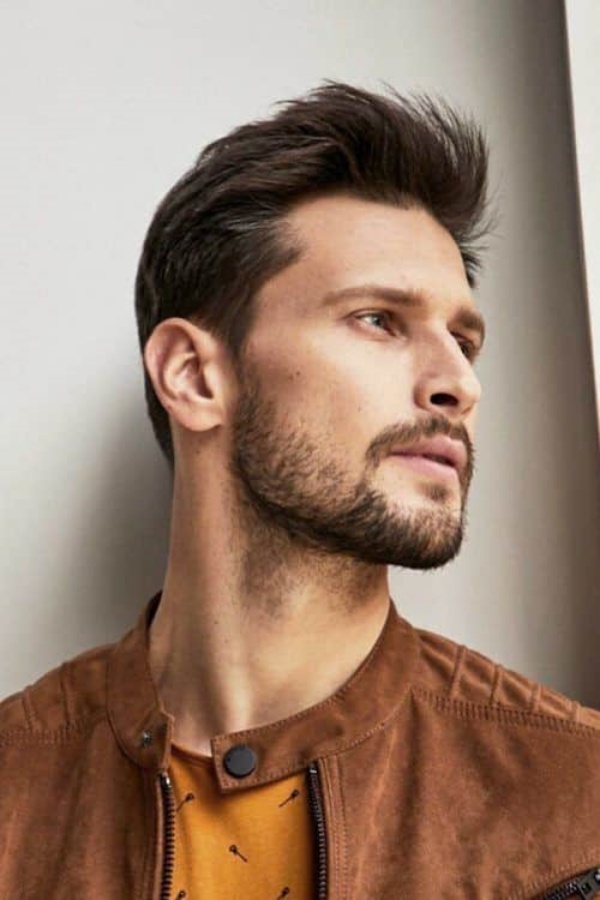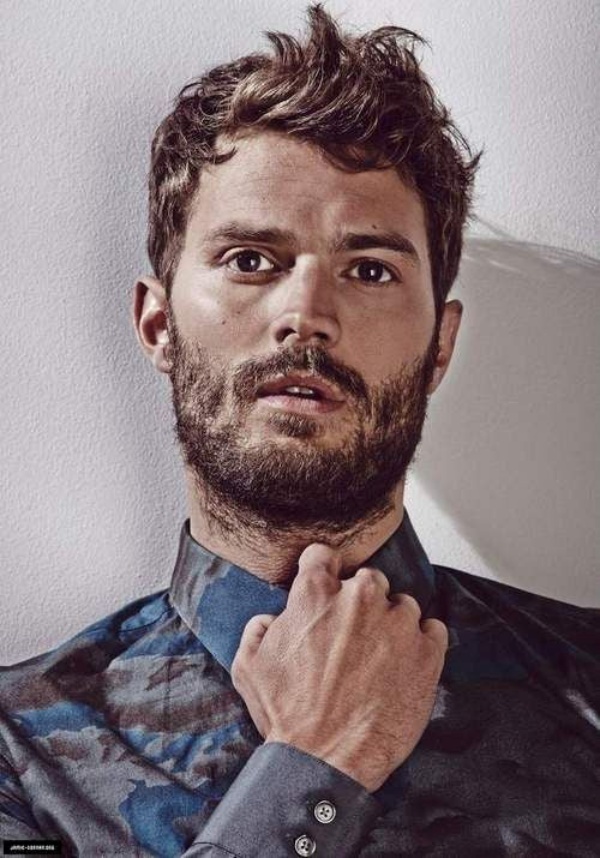 A shadowy dark beard is basically characterized by long hair along with a beard. You can trim your hair low both on the right and left sides of your head. A significant fraction needs to be directed on the right side of the head. Also, you need to grow a mustache that joins the rest of the hair. You can trim and draw a cut on your beard. You can extend your sideburns down, but you should ni extend it below your jawline.
10. Patchy Dutch Style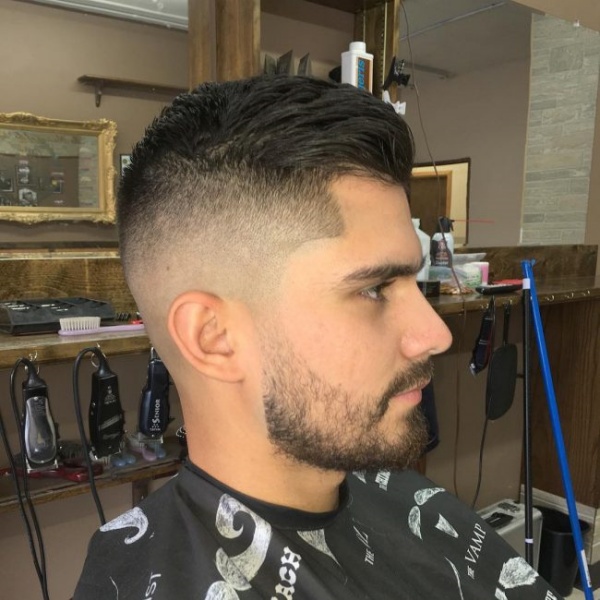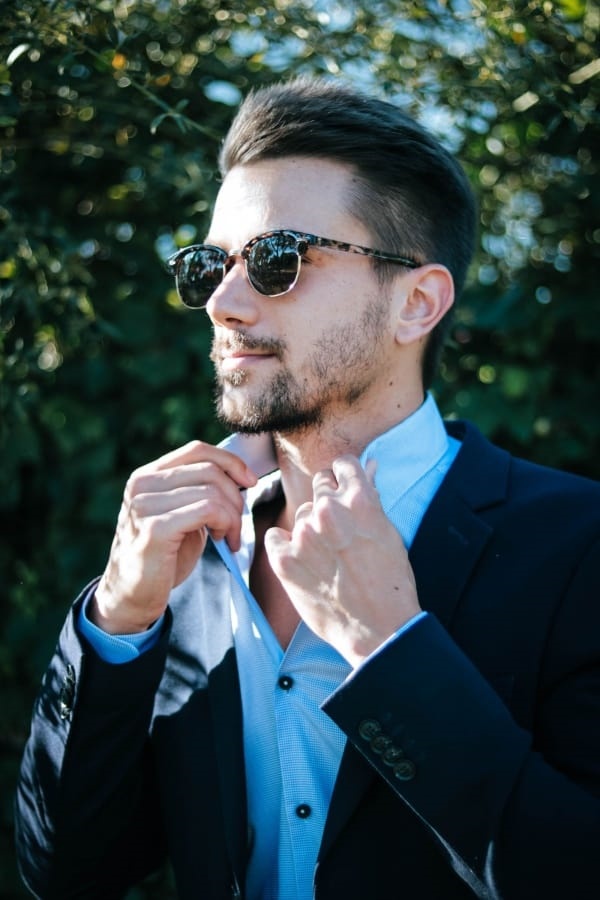 This style is undoubtedly one of the most relaxed patchy beard styles. It allows men to comb in different directions. The layered look allows a brilliant combination of a mustache and beard on the cheeks. However, this look comes with high maintenance because you need to trim, especially on the beard, regularly. So, if you keep a short beard, it would be easier to maintain. You should avoid shaping hair edges on your hair or your beard.
11. Van Dyke Beard Style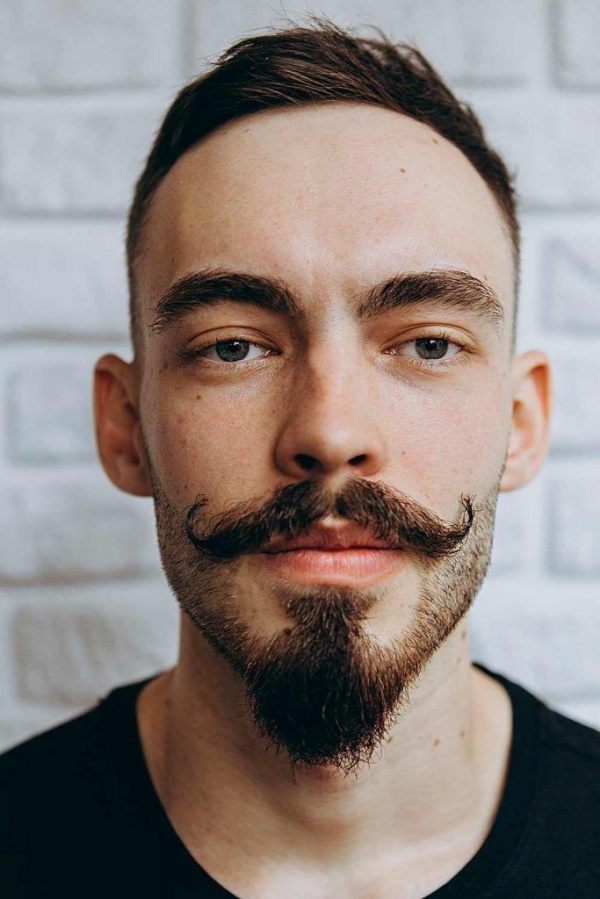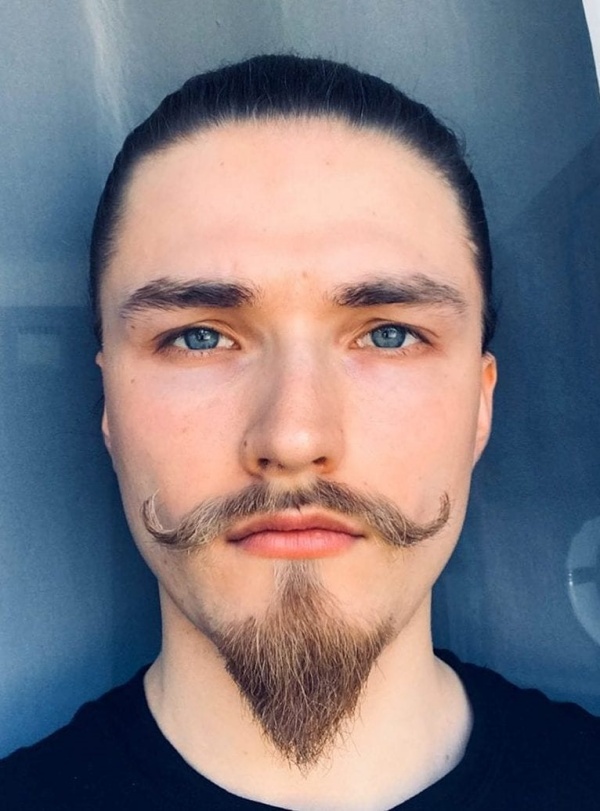 Van Dyke beard style is a unique, aesthetic beard style. This style is named after the Flemish painter of the 17th Century, Anthony Van Dyck. The beard style is creative and features any growth of the mustache and goatee with the cheeks clean shaved. This style has different variations, ranging from curled mustache to non-curled and soul patch to nothing. The Van Dyke beard is so famous that not only does the style have variations, even the name also has different variations. The beard style has also got more famous as Hollywood Actors like Leonardo de Caprio, and Tony Stark kept this style.
12. Patchy Ducktail Beard Style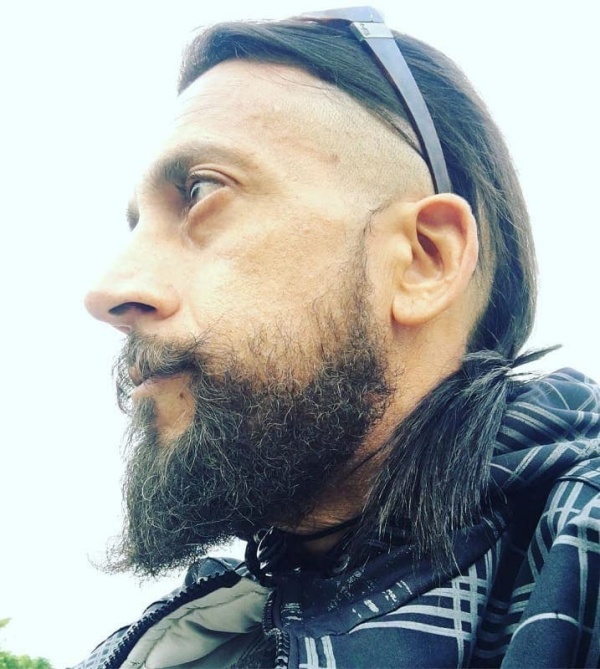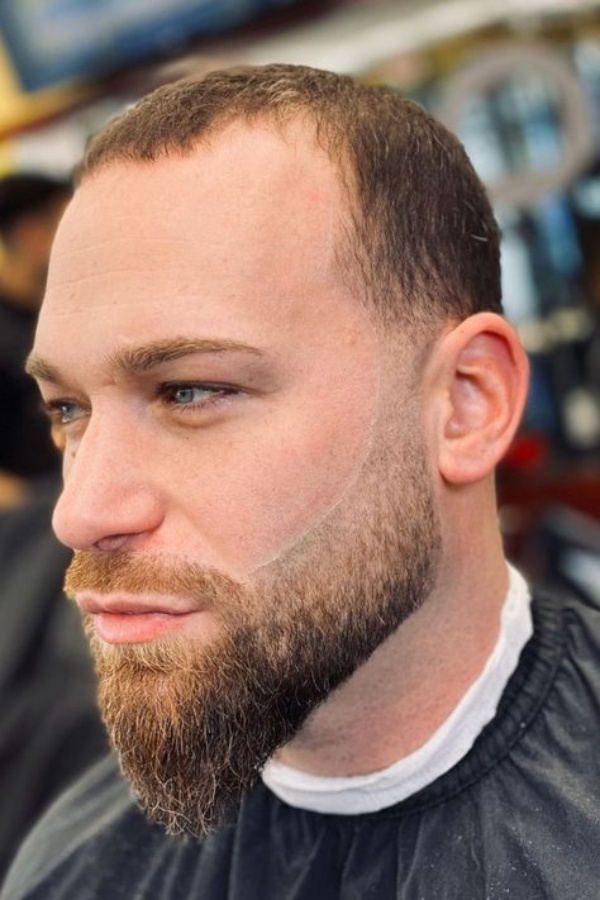 If you wish to have a masculine beard look having a sexy shape, then a Patchy Ducktail Beard is a perfect bet. From the name itself, one can get the idea that the beard style looks like a duck's tail. On top of that, this beard style can be kept in a variety of lengths and thicknesses. In this beard style, the chin beard doesn't need to be pointed and long. This beard style needs to be maintained by trimming and grooming. As the beard style is Patchy, beard oil must be applied to keep the beard soft and hold the touch of sophistication.
13. Patchy Grey Beard Style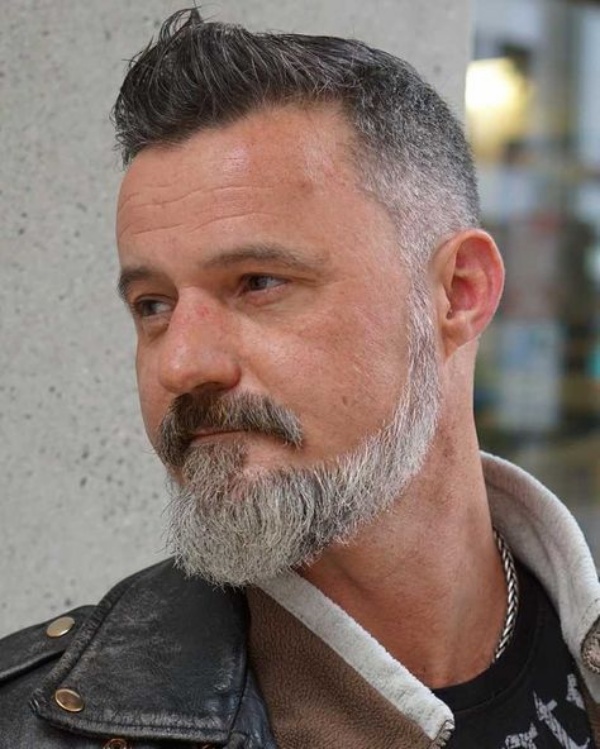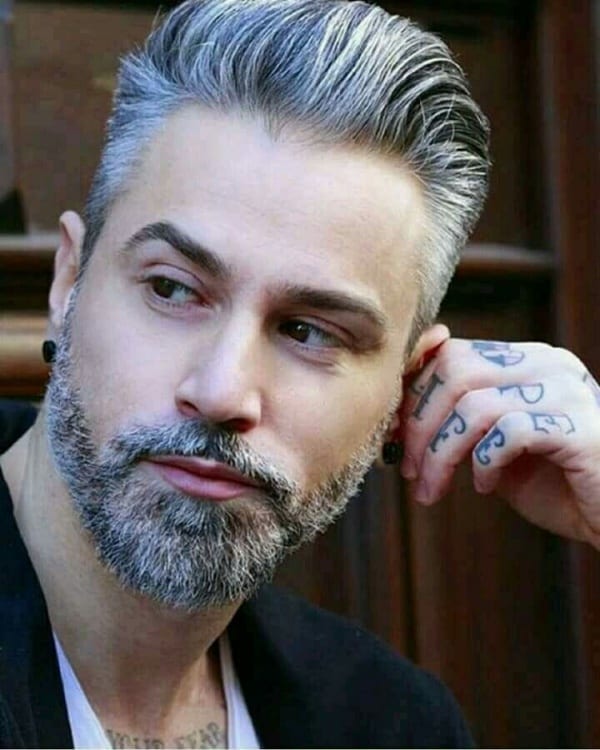 Among the list of trending patchy beard styles, Patchy Greybeard has become the most common look in most men. From actors to models, everyone wishes to style this beard once in their lifetime. If you are an admirer of Lionel Messi, you can show your love towards him by keeping the style. In order to have this style, the beard needs to be grown for a few days; then, you can dye the beard with a grey color. This is the best artificial dashing look one can have.
14. Handlebar Mustache With Patchy Beard Style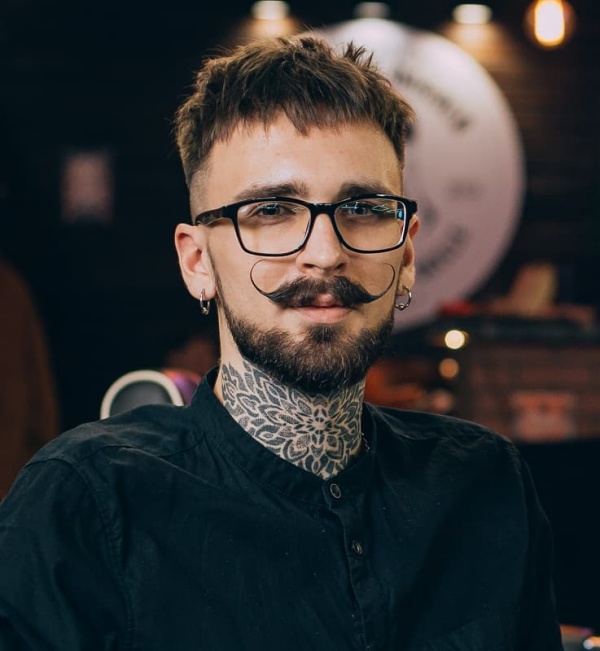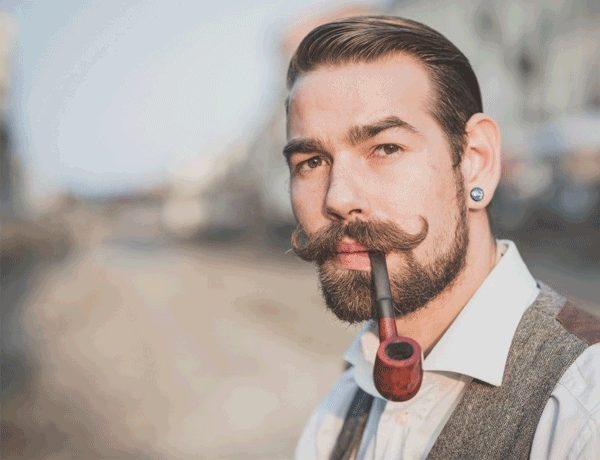 Men with dense beard growth need to try a Handlebar mustache with a patchy beard style at least once in their lifetime. This is the most common beard style you can see in most men. This beard style mainly features a unique mustache style. Once the mustache has grown denser, you need to curl the ends upwards, creating handlebars. In recent days, a handlebar mustache with a patchy beard makes a deadly combination of your facial hair look.
15. Disconnected Pencil Mustache With A Chin Strap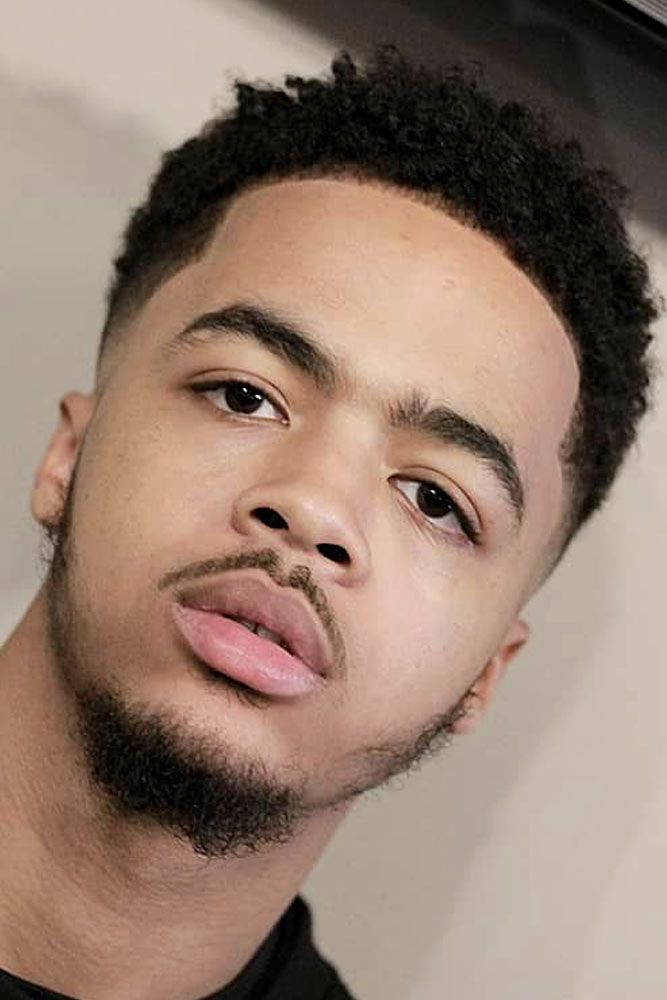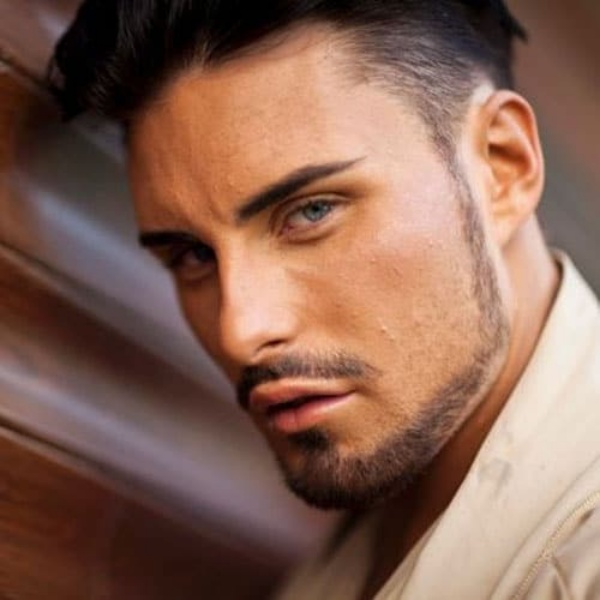 One of the oldest beard styles, which has been flaunted for years, is a chin strap beard style. Although the chin strap beard style has seen many ups and downs, it has still managed to remain popular among men. The different designs of mustache have made this beard style one of the most choice-able among men. If you wish to have a light beard shape, then the pencil mustache is ideal. The chin strap begins from the jawline of one side that ends up on the opposite side of the chain, passing through the chin.
16. Patchy Beard With Long Hair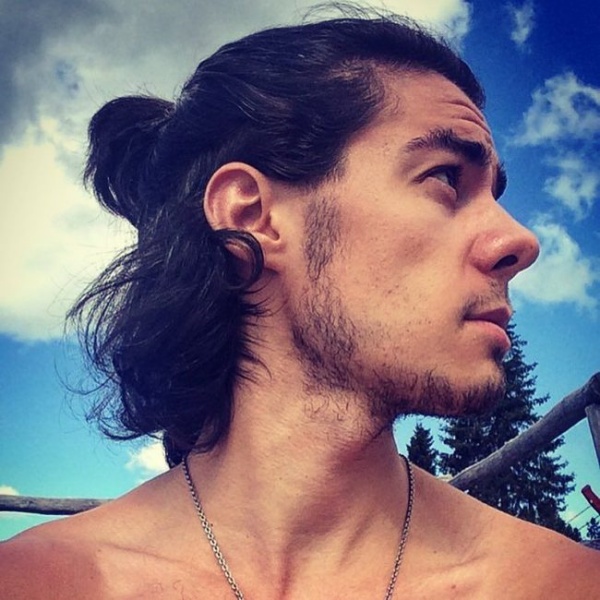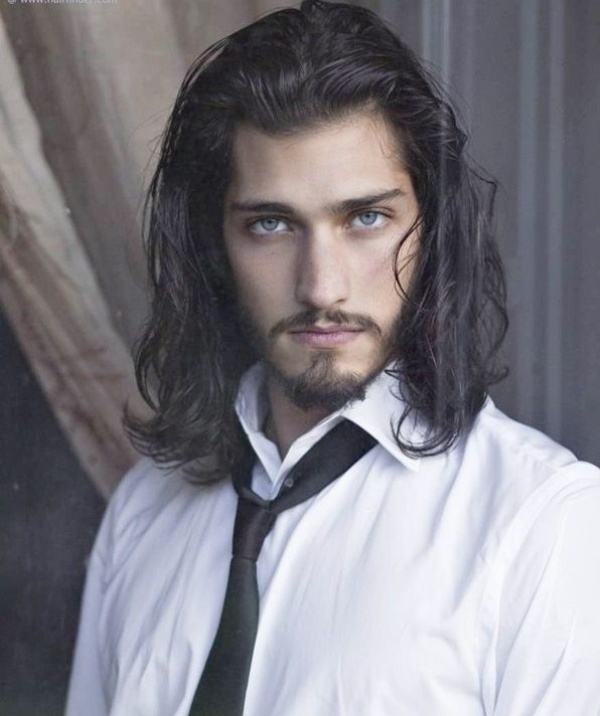 Are you looking for the best patchy beard styles? Well, a patchy beard with long hair is a perfect solution. The long hair itself has an excellent, spirited way of expressing, and with the patchy beard, men look way more charismatic. If you are looking for a stubborn, aggressive combination of facial looks, then this is a perfect style. In this style, you have to maintain both the long hair as well as the patchy beard to make them look fresh.
17. Patchy Beard With Pompadour Hair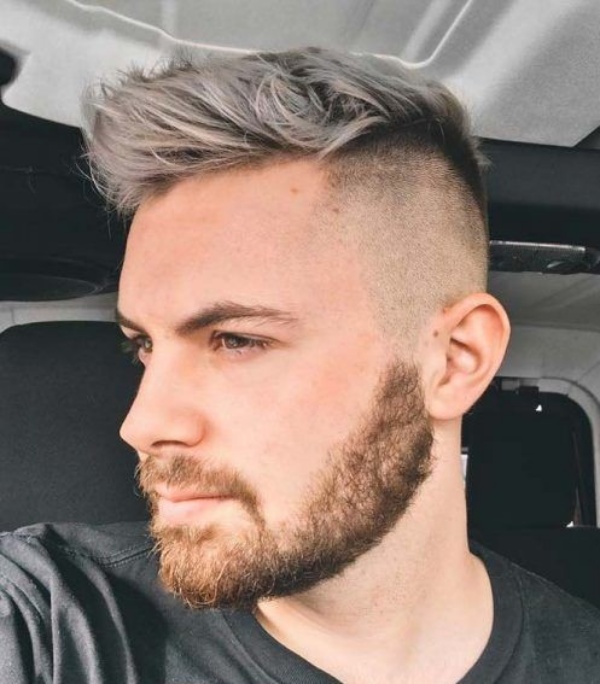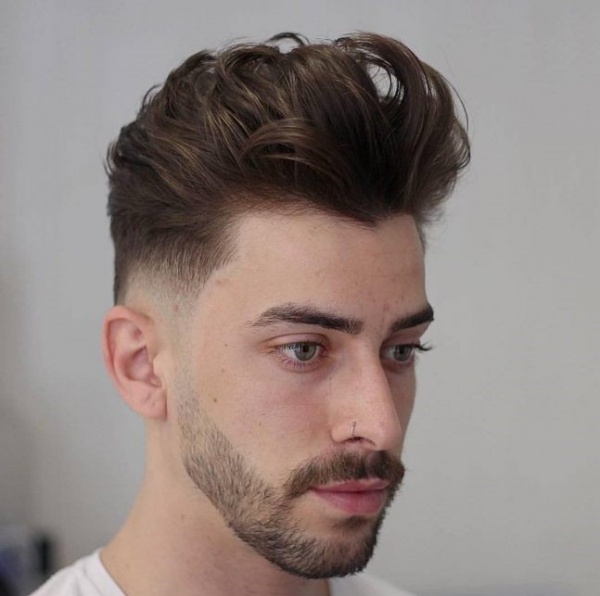 Most men wish to have a fresh yet attractive look. This has become possible with the up-gradation of a new style of Patchy beard with Pompadour Hair. It can be both formal and casual. A beard style must conjoin with your hair. With this style, your hair is systematically faded out towards the back and along the sides of the head. Pompadour hair has been famous since ancient times, and recently it has got updated with the combination of patchy beards.
18. A La Souvarov Patchy Beard Style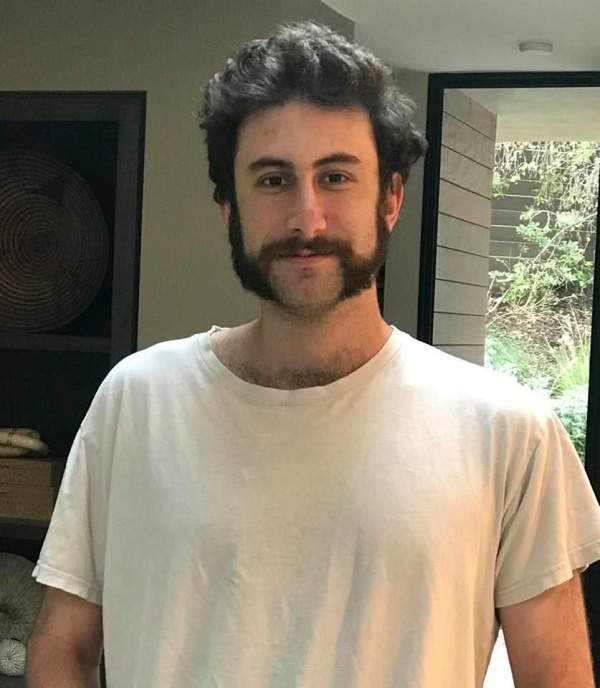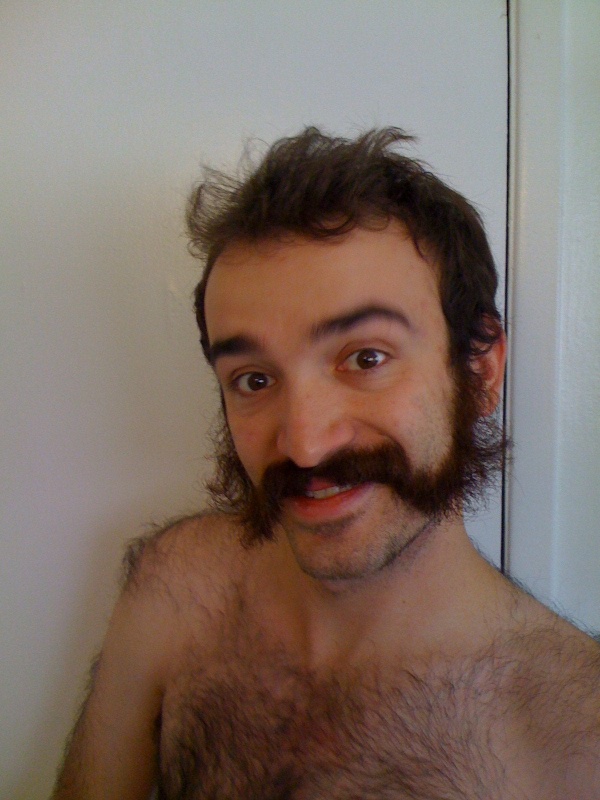 You can shape your facial hair uniquely by creating A La Souvarov Patchy Beard Style. This beard style is creative and eye-catchy, which has the sideburns and mustache highlighted. There are different variations of this style. The patchy beard provides an appealing contrast to the class. Sometimes the beard style is also called Franz Joseph, in which the sideburns of the beard move upwards and connect with the mustache. This beard style was most commonly seen in 60s men.
19. Scruffy And Patchy Beard Style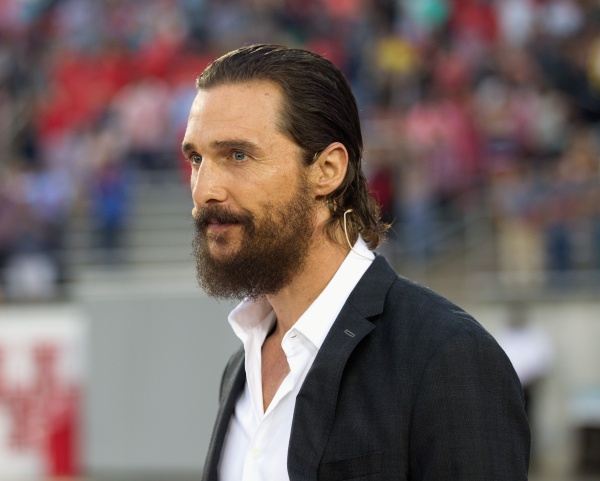 The Scruffy and latch beard style is the new trend among men as it provides an excellent and dashing look. Men with soft facial features find this style ideal. One Scruffy and patchy beard quality is that it allows for contrast and gives the face a unique, edgy appearance. The only thing you need to require to do is to let the beard grow out with patience. Although the beard style looks fresh, it still needs maintenance in order to look good.
20. Patchy Beard With Curly Hair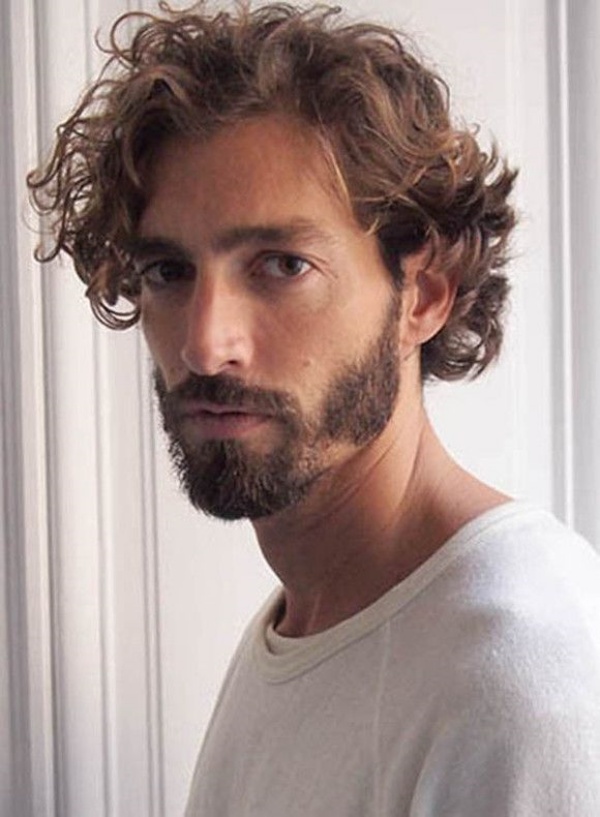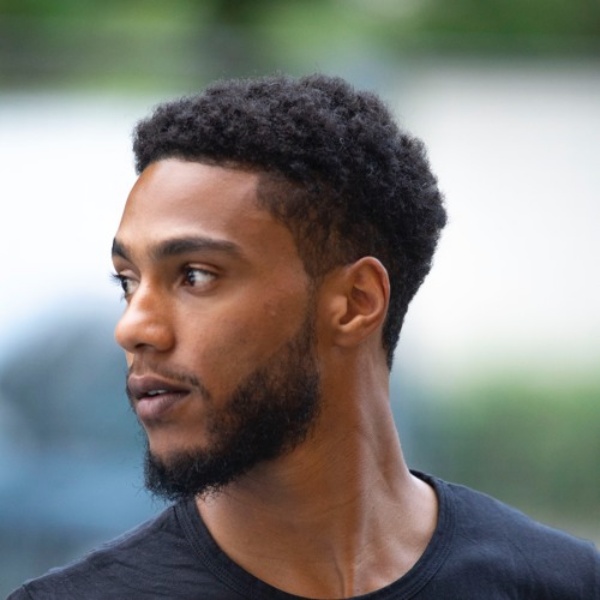 If you are looking for the best beard styles, then a patchy beard with curly hair is the best you can have on the list. The haircut gives a fresh look that focuses on trimming some beards on both sides. The patchy beard is kept in order to provide a fantastic shape to your face. As every bit with curly hair appears chocolatey, having a patchy beard brings out both a formal and casual look. The best part is that the patchy beards encourage growing a mustache.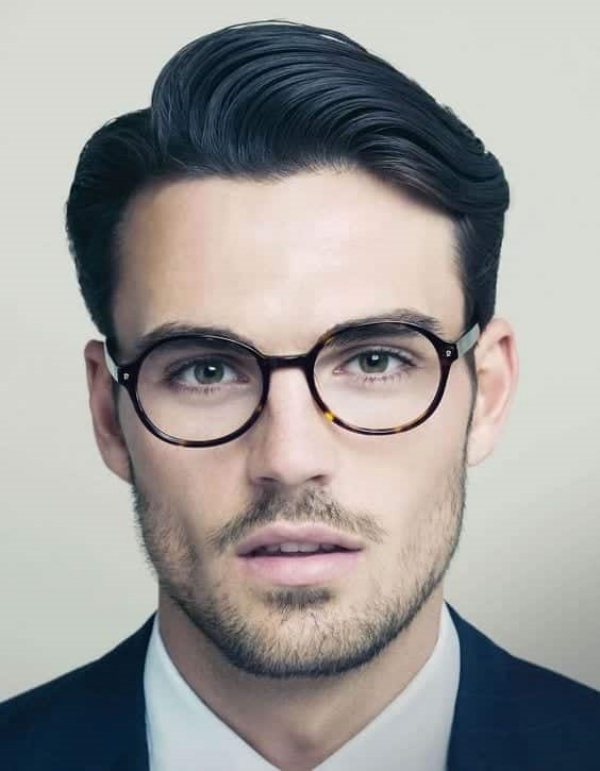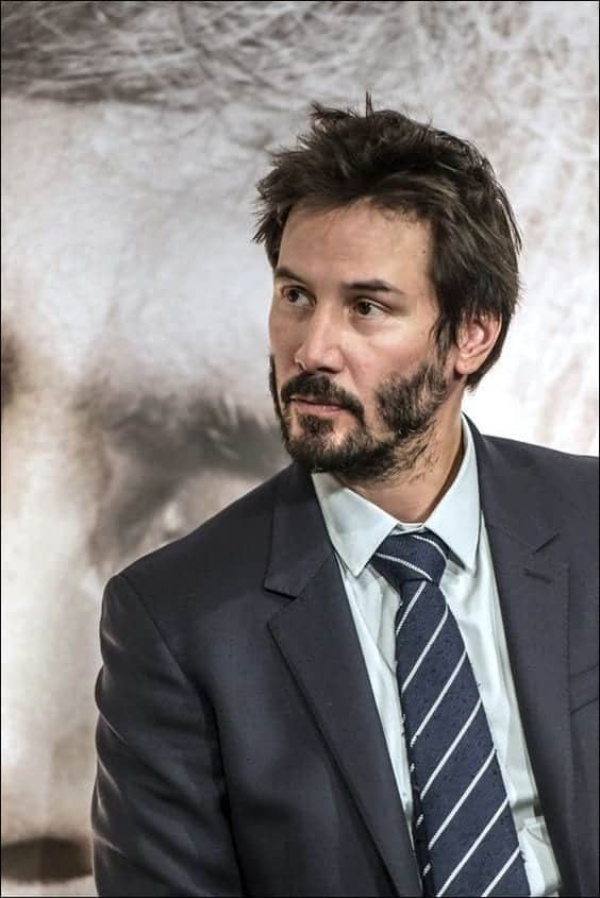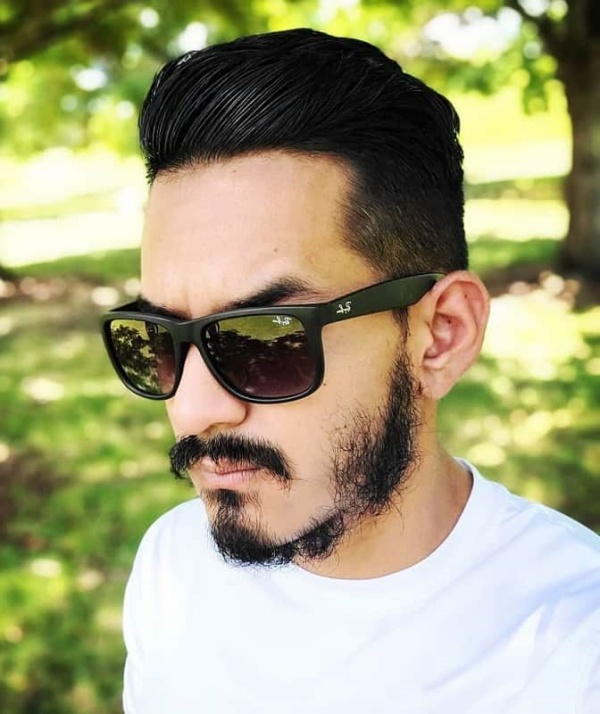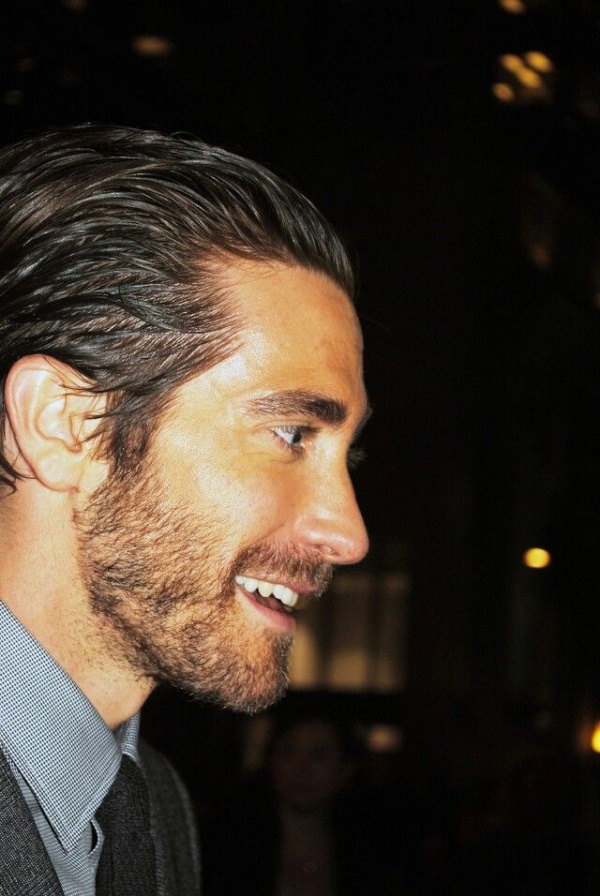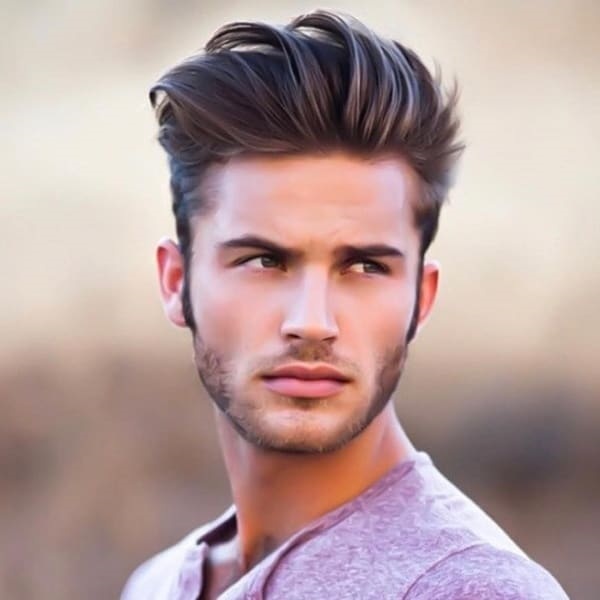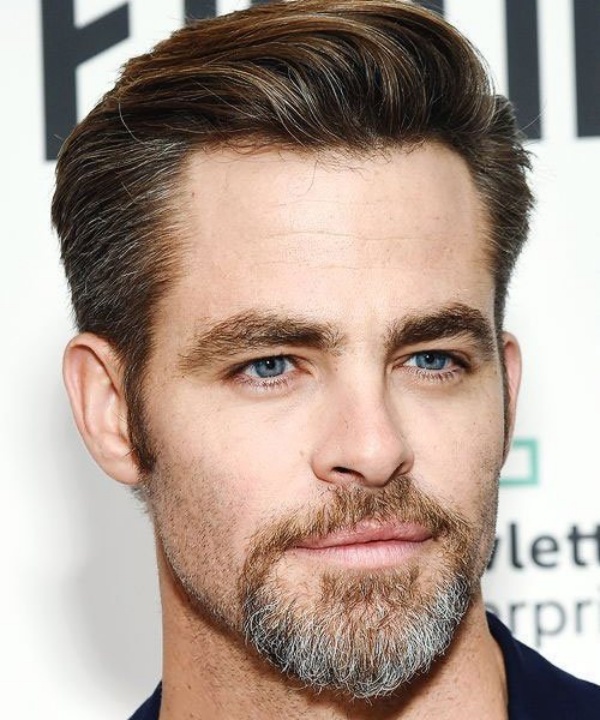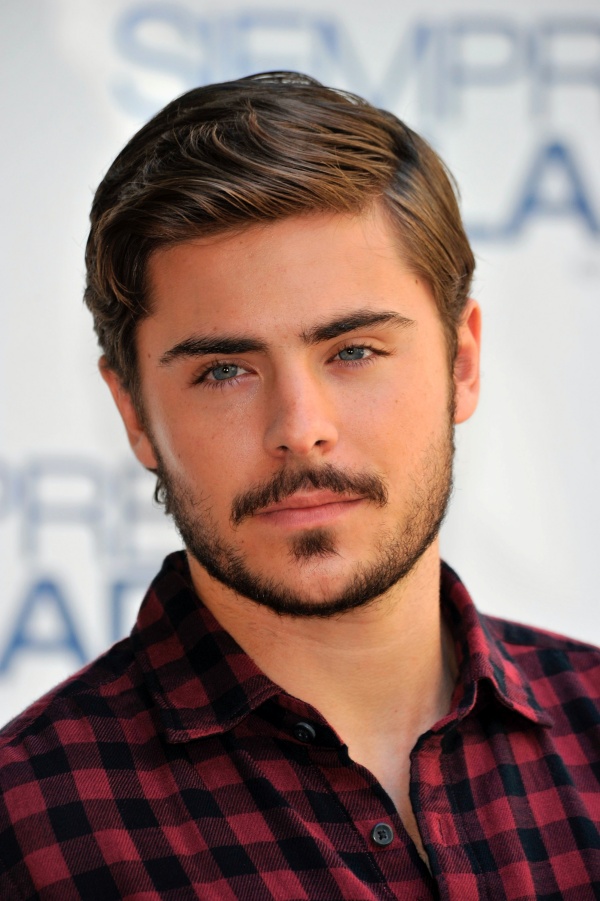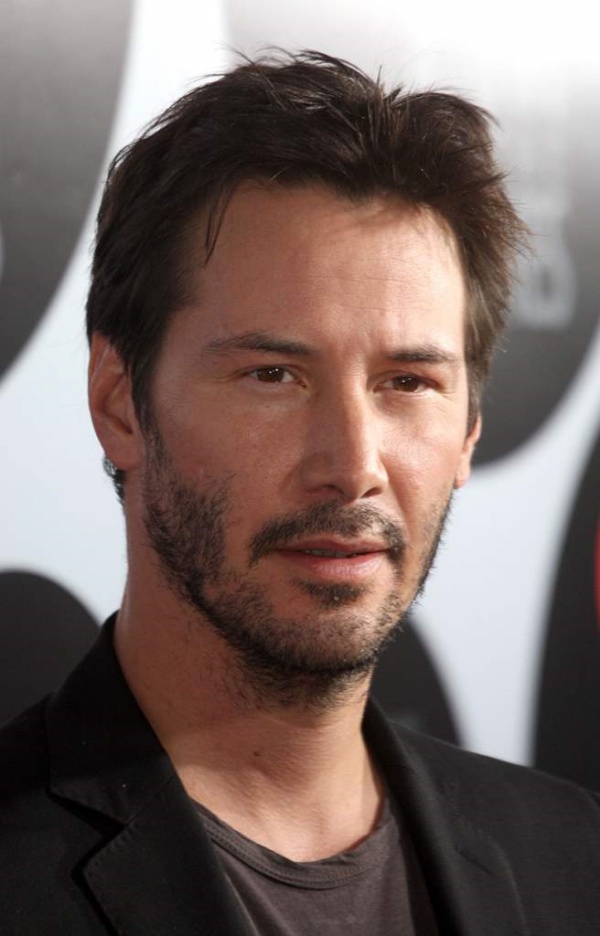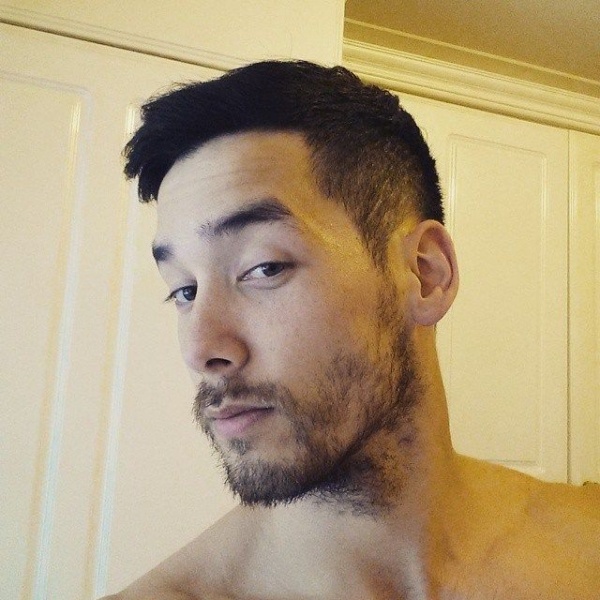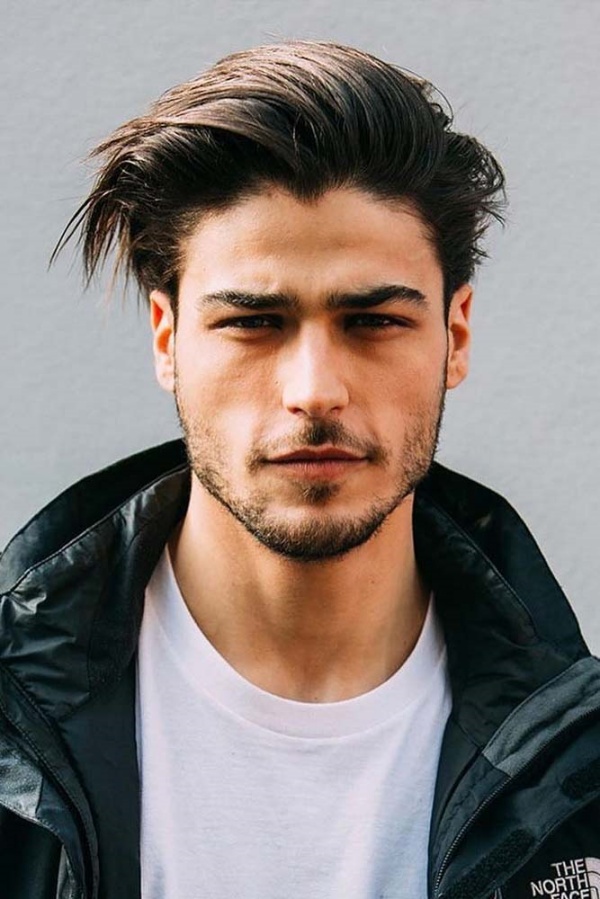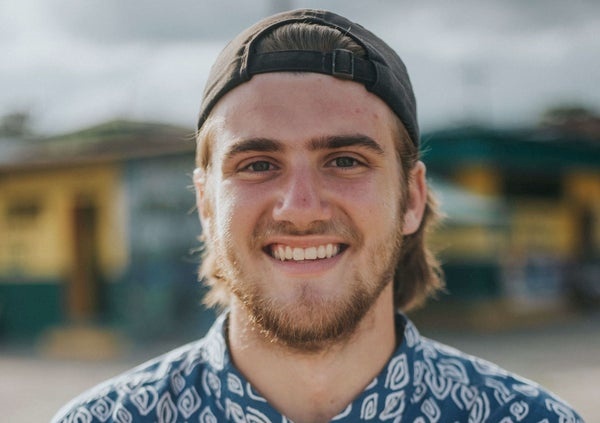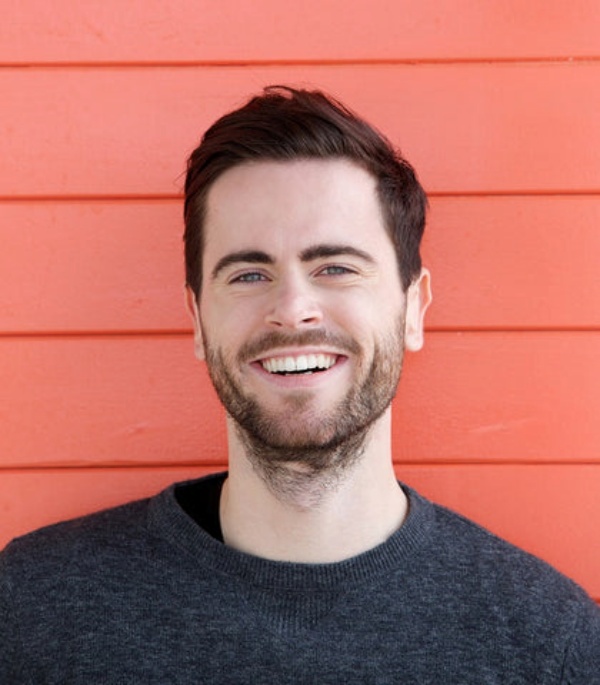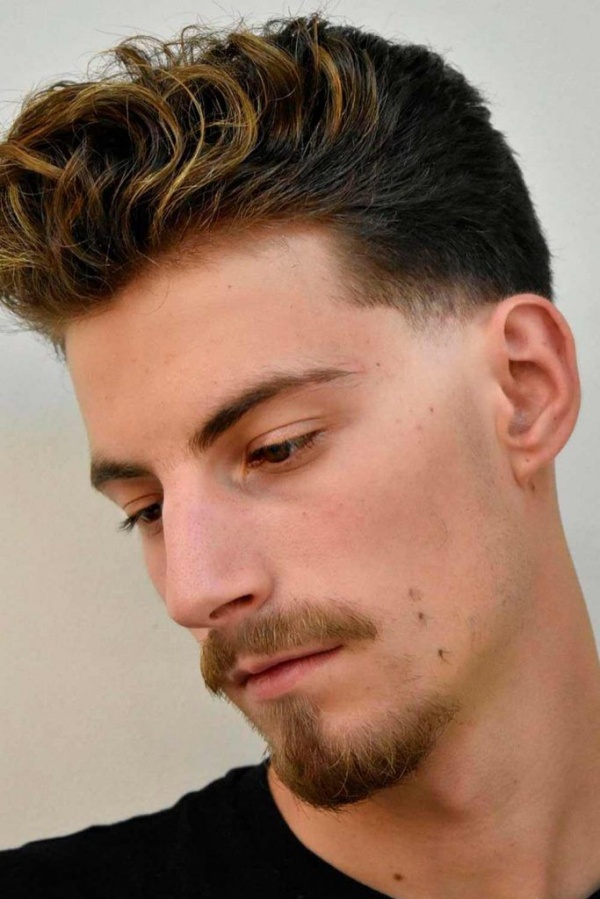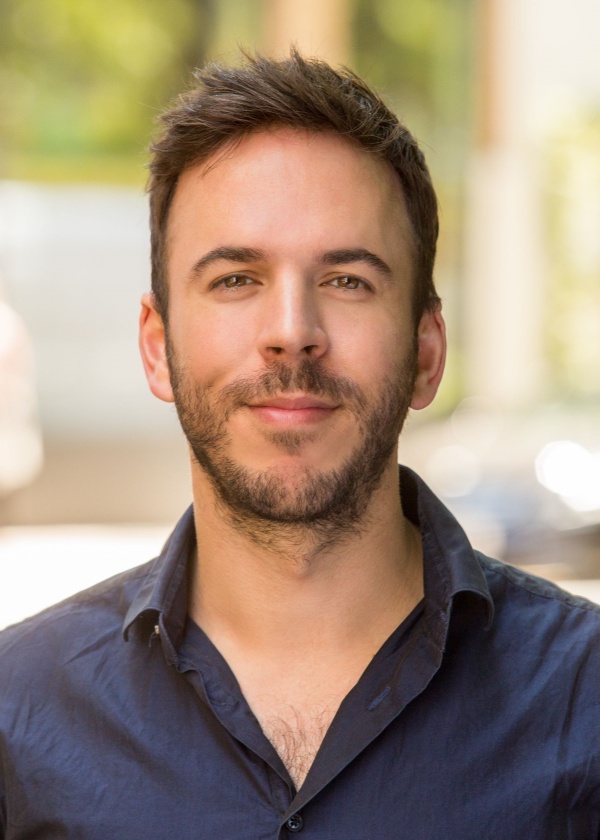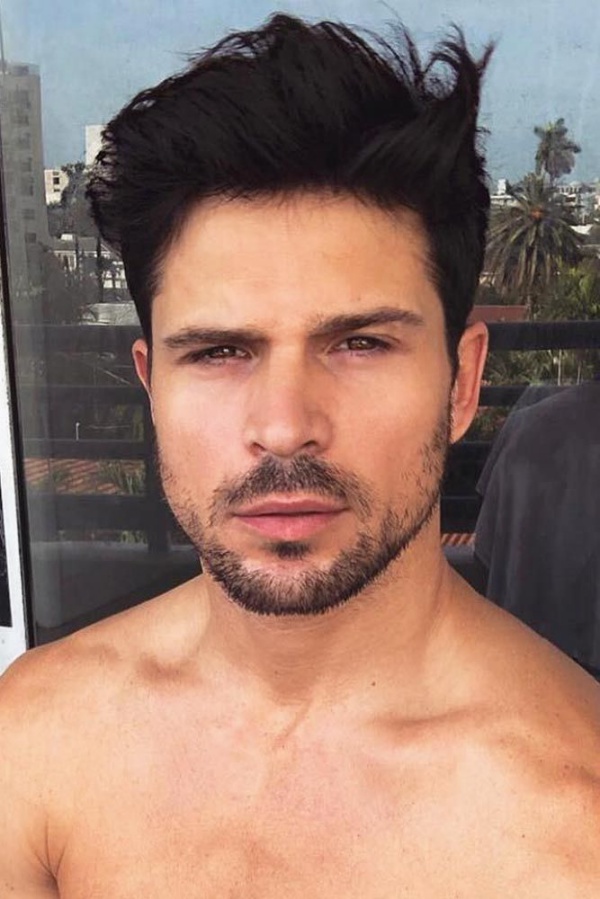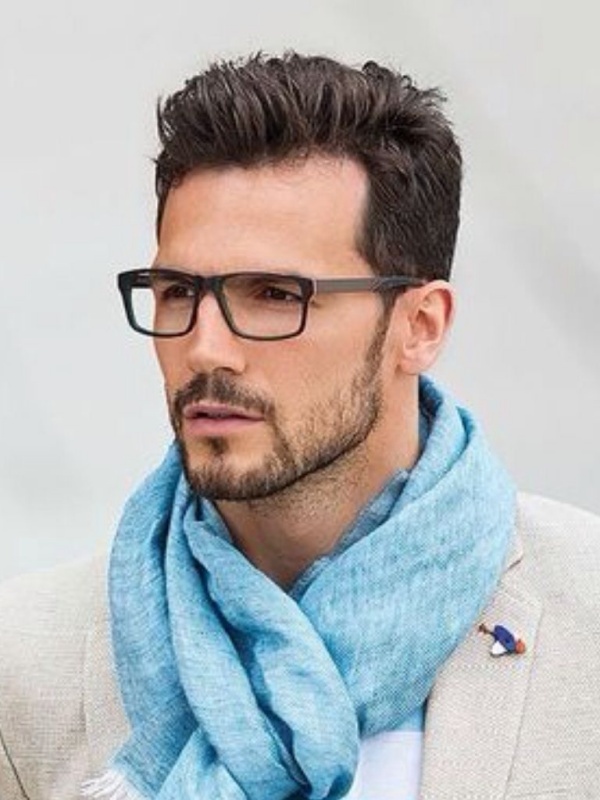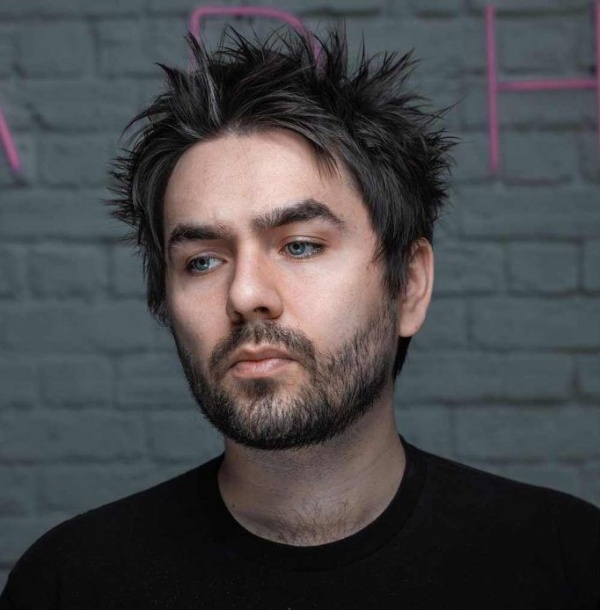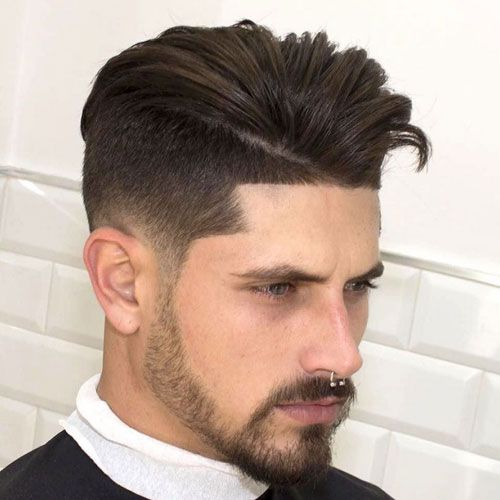 Conclusion
The primary purpose of this article is to provide unique and different varieties of patchy beard styles. The list has been created with the help of expert beard professionals in order to make men satisfied with the perfect beard style for their faces. The detailed features of the beard styles from ancient to modern times have been provided to make the style trustworthy among men. Keeping beards has become easier with the details. Whether you have a short beard or long, wavy or curly, one thing you must keep in mind is that every beard style needs orderly grooming and maintenance to keep the facial hair and skin healthy and in perfect shape. There are various natural beard products available in the market without any side effects that can be applied to the beard for nourishment. The list is constantly updated in order to cope with the recent fashion styles. So, it's time to create your own suitable beard style without hesitation!
Checkout: