Body hairs are one of the defining features of manhood and men should maintain them in a good way. Male grooming has become popular in recent times. Body hair removal has taken years to change and men have taken years to adapt to it. But the first question comes to mind is that should guys shave their body hair? The answer is yes, but they should know about the body parts, which men can shave and cannot. Hence, in this post, we are giving you details about 7 Body Parts That Men should and Should Not Shave.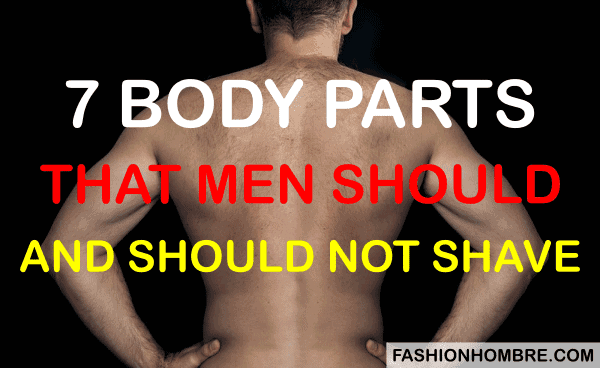 Body Parts That Men Should And Should Not Shave
Should Not:
Men Should Not Shave Their Eyebrows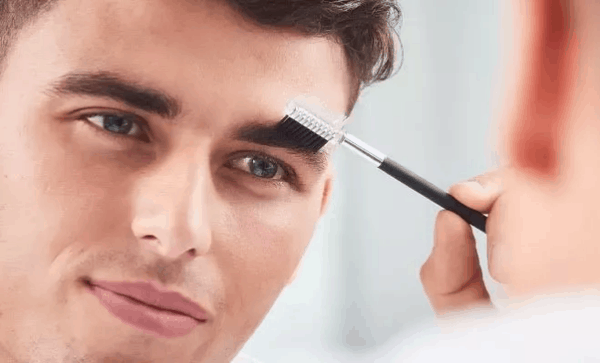 Eyebrows are an essential part of the face for both the genders, male and female. There is a problem in shaving your eyebrows, as you end up with stubble, and may result in unnecessary attention being paid to your eyebrow grooming habits. So, men should avoid shaving their eyebrows. If men want to groom their eyebrows, then they can opt for plucking. Plucking eyebrows is a better way to keep them under control as you are dealing with individual hairs and can keep the shape of eyebrows much easier. In addition to this, if you are opting for plucking your eyebrows, then you should also take care of moisturising the part near eyebrows.
Men Should Not Shave Their Armpits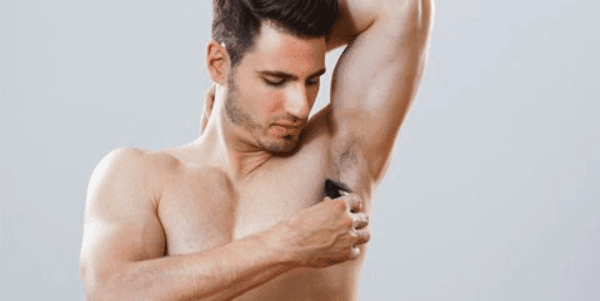 In the question list of should guys shave their body hair? The Next point is Men Should Not Shave Their Armpits. As the decision of whether or not to shave your armpits is rather personal but it's certainly something you should consider. It looks very bad when you let your arms hang at your sides with a shirt or a t-shirt off, and your armpit hair poking out in the front or the back. The underarm hair should not be long adequate to tangle. So, if you are having such a problem then you should groom it by using the trimming method instead of shaving the hairs. You can use a trimmer with a guard on it for leaving an inch or less of underarm hair. Scissors can also be used to cut the hair shorter as this will reduce odour and leave a more tidy appearance. 
Men Should Not Shave Their Legs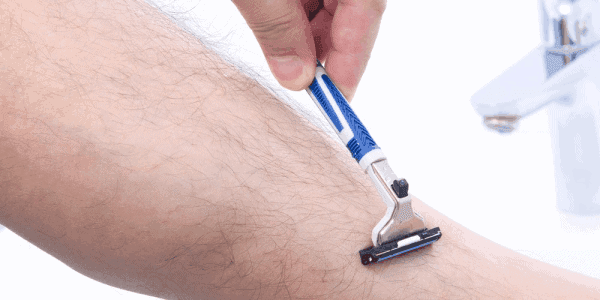 Sometimes, bikers and swimmers shave their legs, but it is recommended that men should not shave their legs. If you ever make a decision to grow your leg hair back, then you are about to experience an itch like you have not at all had before. It is very alike if you are growing a beard. If you shave your legs, then after it when they grow a bit longer in a few days only they are going to turn in and cause a lot of irritation. Additionally, you will also feel very uncomfortable when you will experience your wire bristled thighs rubbing each other raw while walking.
Men Should Not Shave Their Arms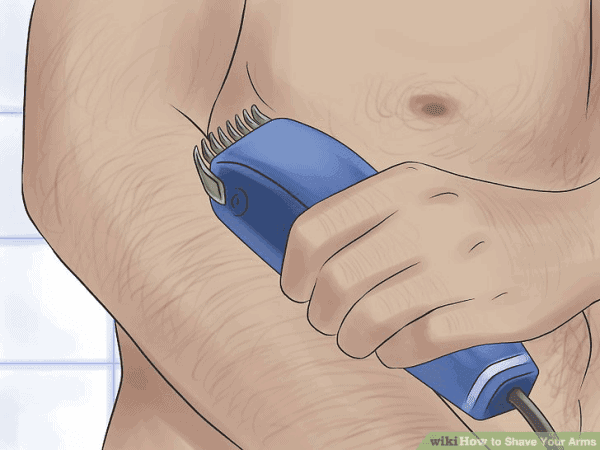 For most of the guys, there is no special need to shave arms. It is actually more common among women, not men. Sometimes athletes go for shaving their arms, but in day-to-day life, men should not shave their arms. It's a simple question that should guys shave their body hair? Its real answer is that it's totally depending on the choice of guy but on the other hand it is true that when body hair is shaved, it grows back in a few days only. So, there is no benefit of shaving of arms as hairs will grow back and arms will get rough.
Should:
Men Should Shave Their Face And Neck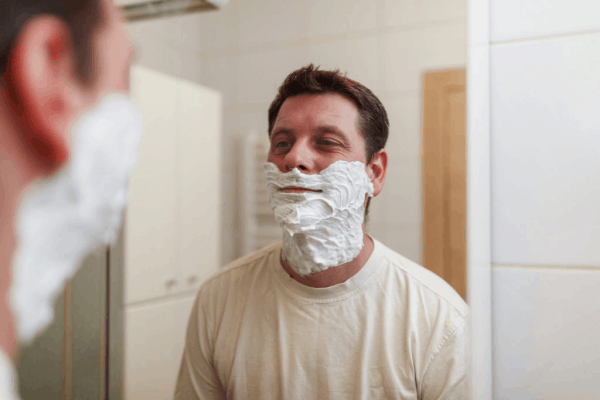 It is one of the biggest questions should guys shave their body hair? Shaving gives a groomed look and it is also a type of exfoliation if you can believe it. When you shave your face, it's not only that are you removing facial hair. But it also removes all the dead skin cells, dirt and all daily skin debris that is left on your face from day to day life. Moreover, the neck area is sensitive in comparison to the face and chin area, so you should shave it by spending more time by using high-quality shaving cream or gel for softening up the hair so it will be easier to cut. 
Men Should Shave Their Chest And Stomach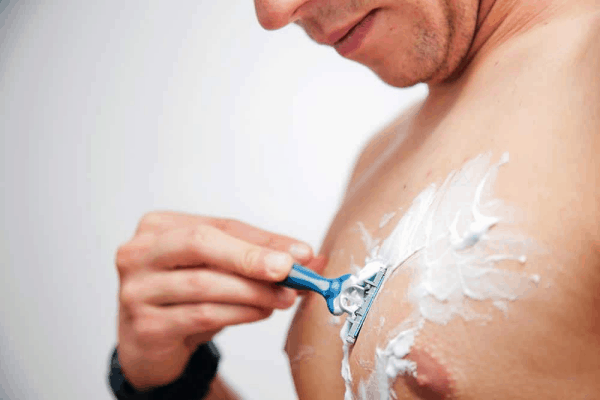 Another big area of the shaving discussion that should guys shave their body hair, is shaving chest and stomach. Many men want to shave their chest and stomach to be attractive and while exposing their abs or body they want that part to be clean and free from hairs. Many guys think that whether women prefer shaved chest or men or not. But it totally depends on different women as everyone has a different choice. So, if you are confused about shaving your chest and stomach then as per our suggestion you must shave them so that you can show your clean chest without wearing shirt or t-shirt.
Men Should Shave Their Pubes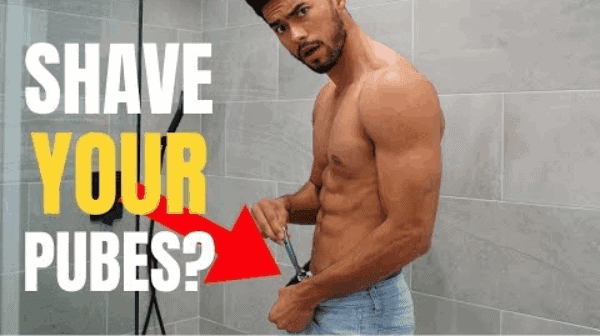 It's just a personal preference to shave pubic hair or not. Some men prefer to shave and some prefer trimming. If you want to keep your pubic area hairless and smooth then you must go for the shaving. But keep in mind that you must invest in buying high quality tools like best quality shaving cream or gel, razor as well as shaving every couple of days. Apart from this, you should shave in the direction that the hair grows by using slow strokes, as there will be more chances to get a cut in sensitive skin if you will use fast strokes while shaving.
So, we discuss various points about Body Parts That Men Should and Should Not Shave. In some cases, shaving is the first step in a proper manscaping routine but in some cases, trimming is considered as the first step. So we hope that from this post you will surely get an answer for the question that should guys shave their body hair?