Winter is soon to arrive! Gone are those days when throwing on a sweater was more a styling choice, but now it has become a necessity to bear the extreme cold prevailing outside. In fact, oversized sweaters will always be in fashion, why? Because they are warm, adorable, and comfortable to wear. Are you looking for ideas to get creative with oversized sweaters? Well! If you think you could only wear your oversized sweater with skinny jeans, then we challenge you to push your thinking ahead. You can also combine it with pants, skirts, or leggings and create a stunning look. In our following collection of classy oversized sweater outfits for women in winter, we've not limited ourselves to any one type of outfit choice, whether you're curvy, plus-sized women, or a girl with a slim figure – this collection of oversized sweater outfit ideas is ideal for everyone. Read below to get inspired and accentuate your overall appearance in winters with the help of these outfit ideas. Checkout These Stylish White Blazer Outfit Ideas For Work.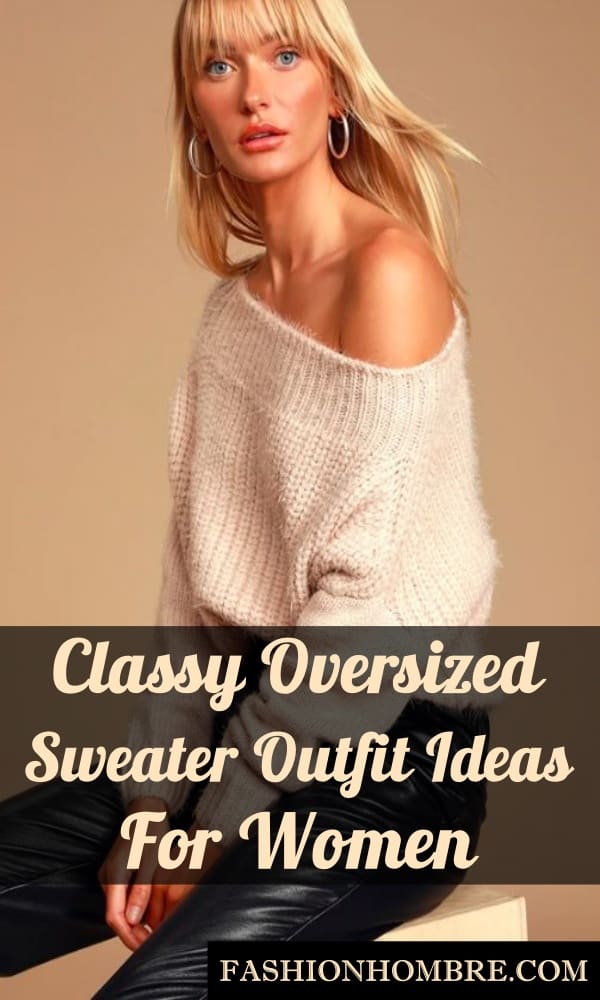 Classy Oversized Sweater Outfit Ideas For Women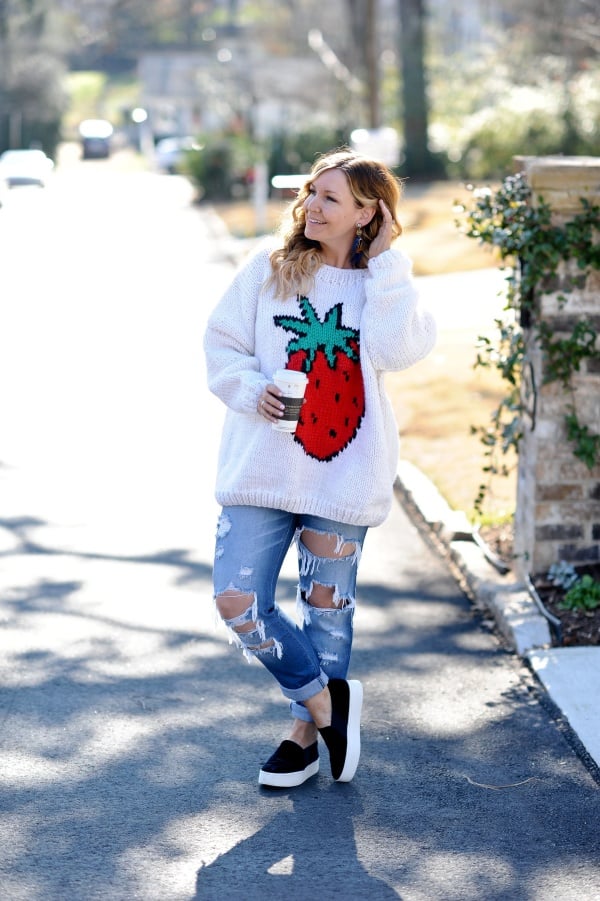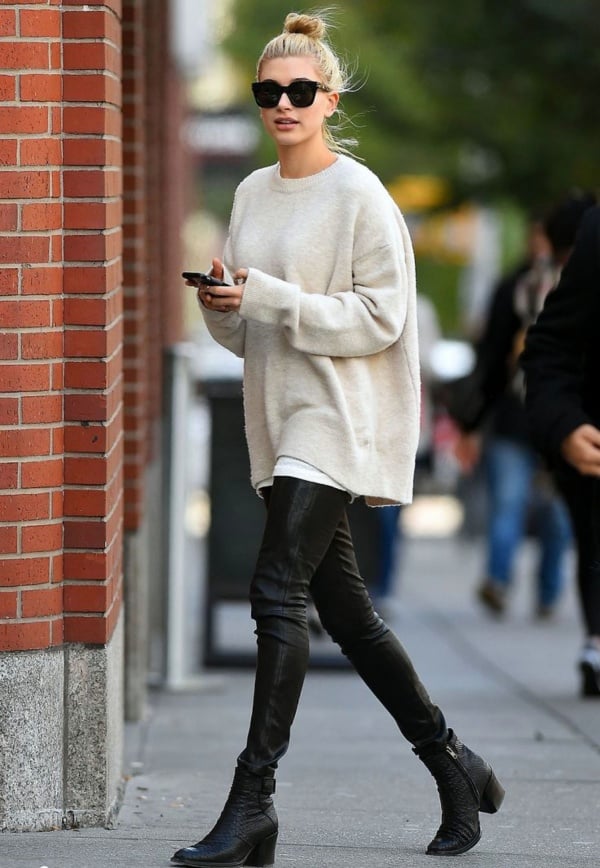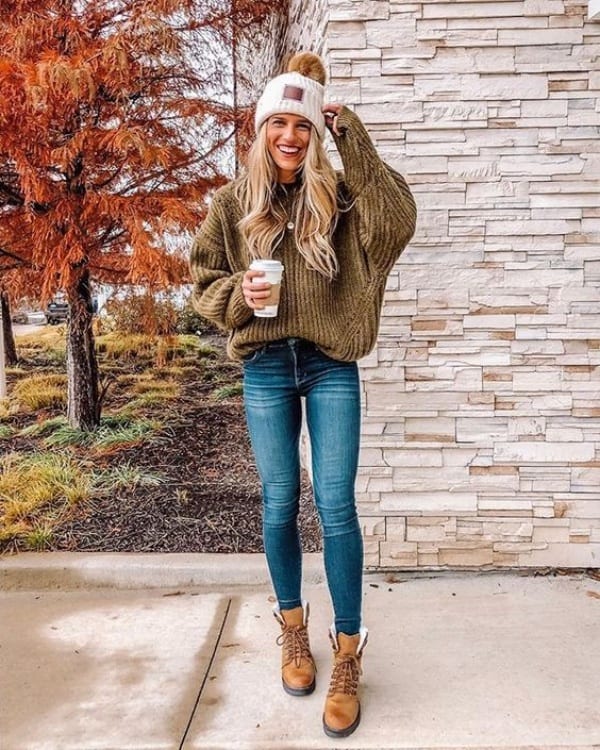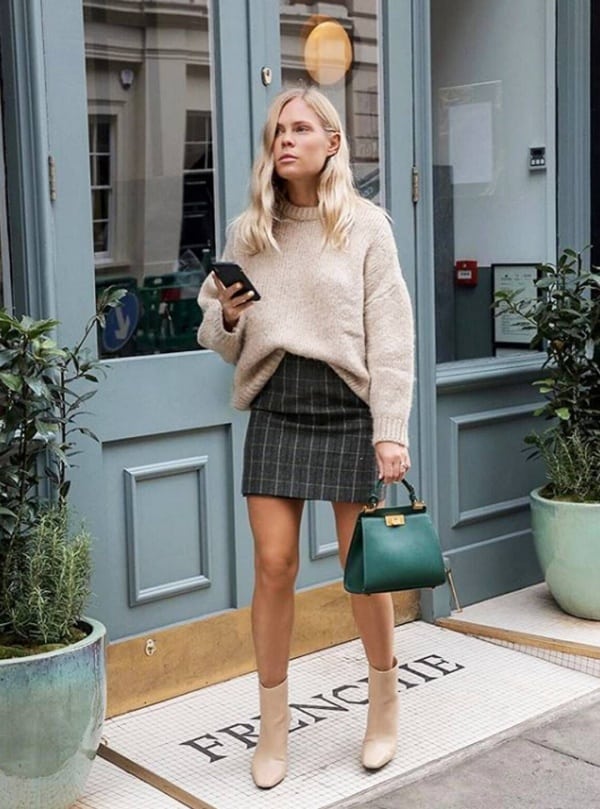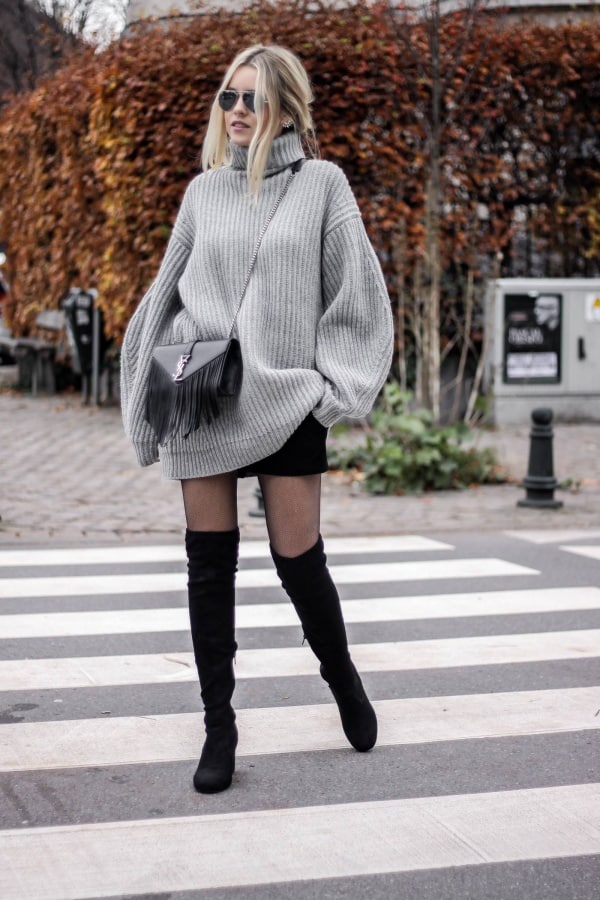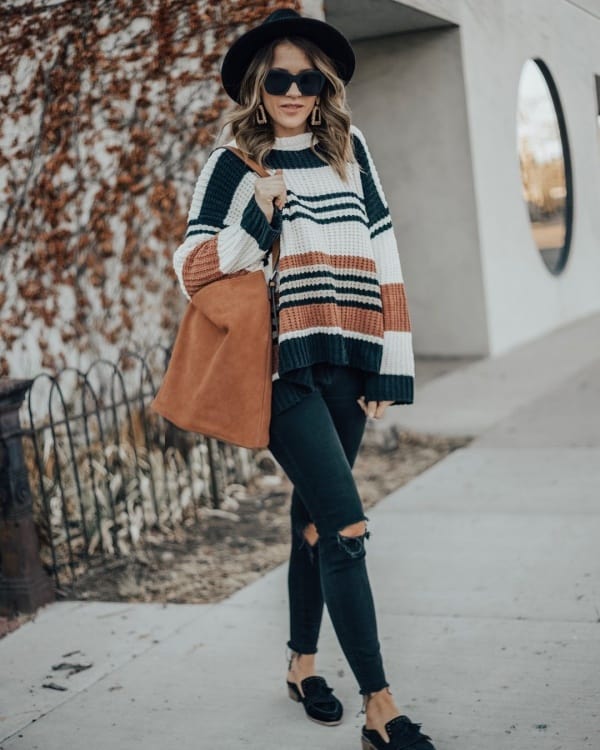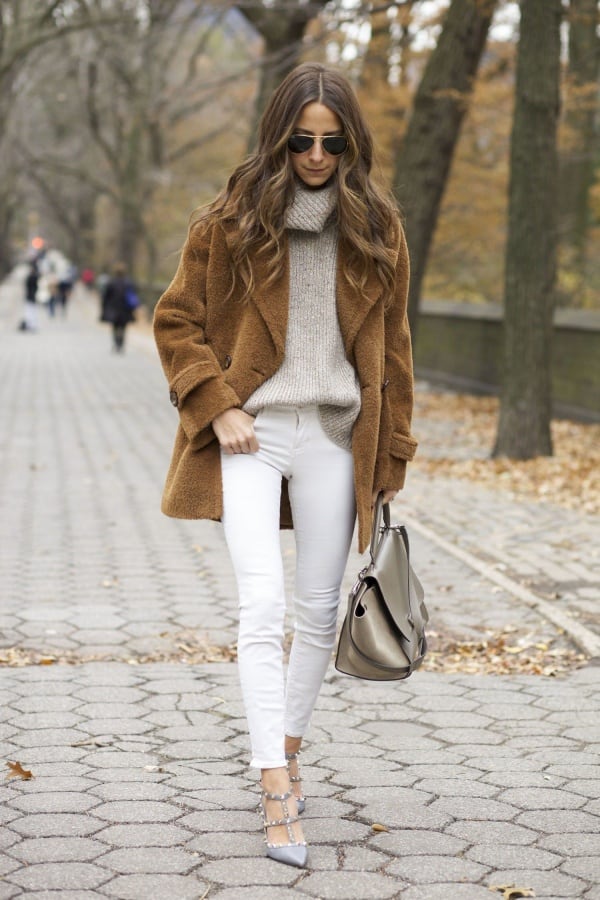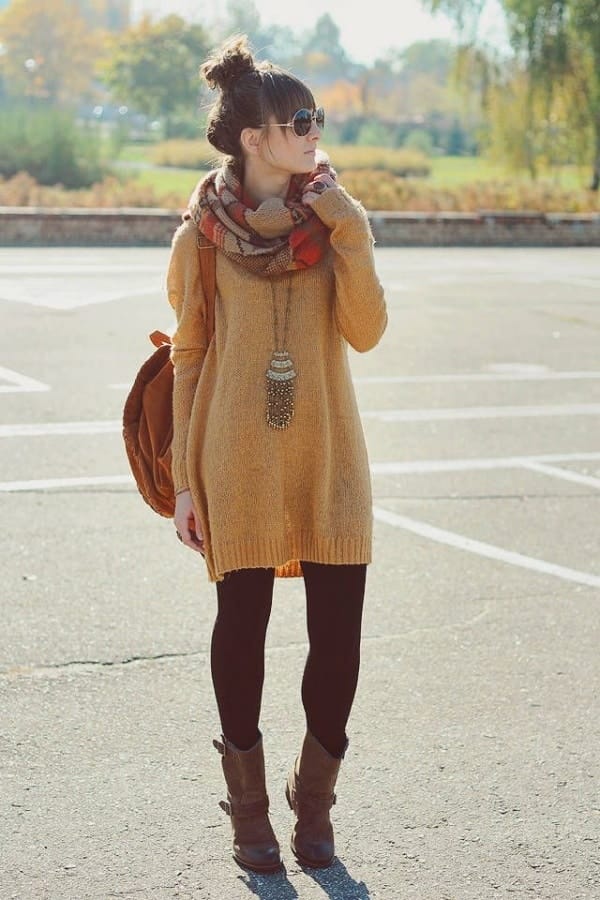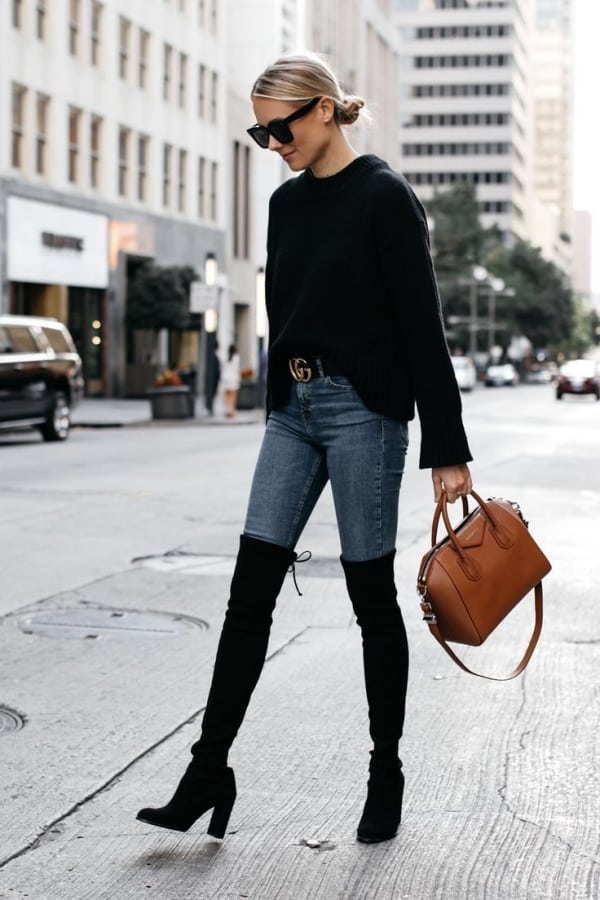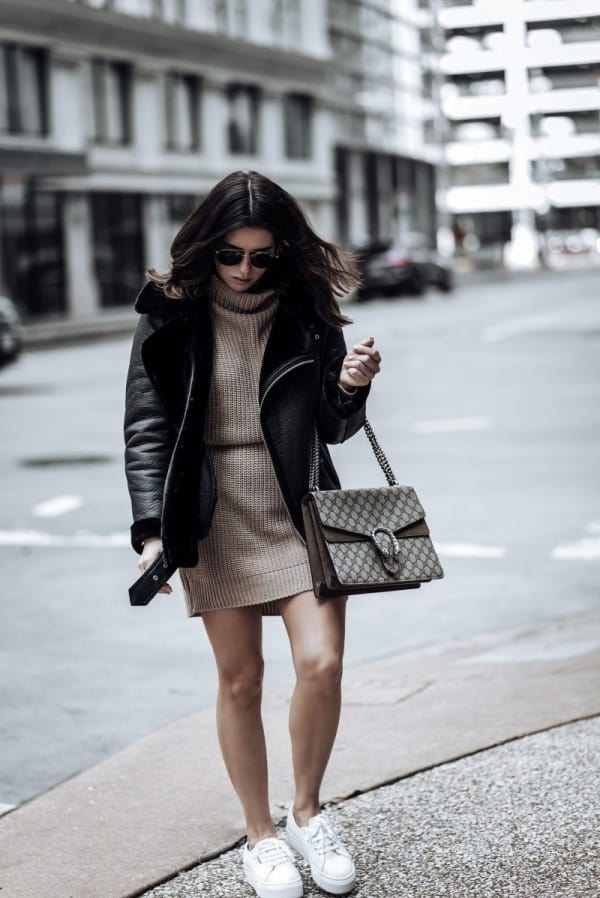 An Oversized Sweater and Skinny Jeans!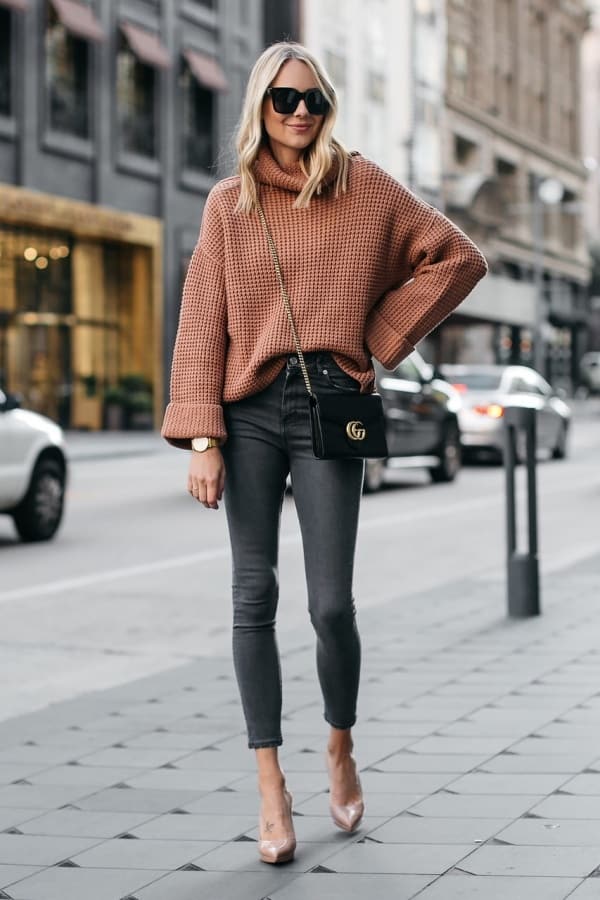 Nowadays, this simple outfit combo is extremely popular. When looking for a new way to wear your oversized sweater, try pairing neutral color sweaters with classic blue wash jeans. For an extra layer, top it off with a printed jacket.
Oversized Sweater as a Dress!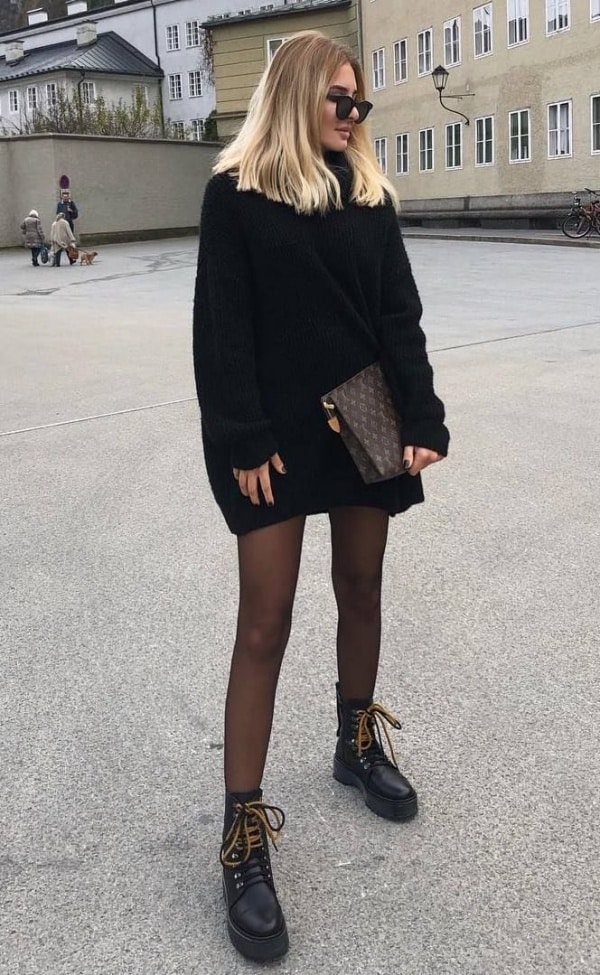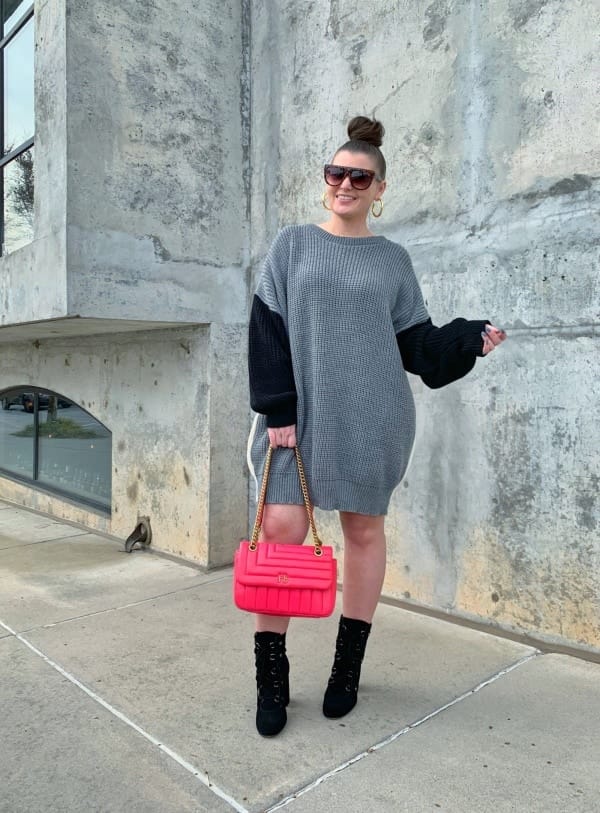 What are the cool girls on Instagram wearing these days to stay warm? Oversized sweater as a dress is the answer! This is among classy oversized sweater outfits for women in winter, just make sure it covers your bum. When it comes to shoes, then you can opt for heels, boots, flats or any other footwear that you think will ideally suit your outfit.
Oversized Sweater With a Skirt!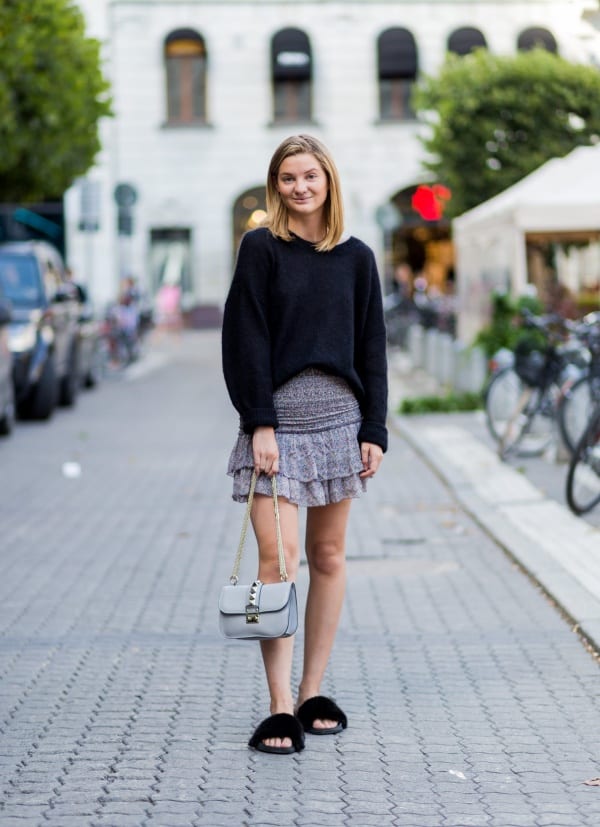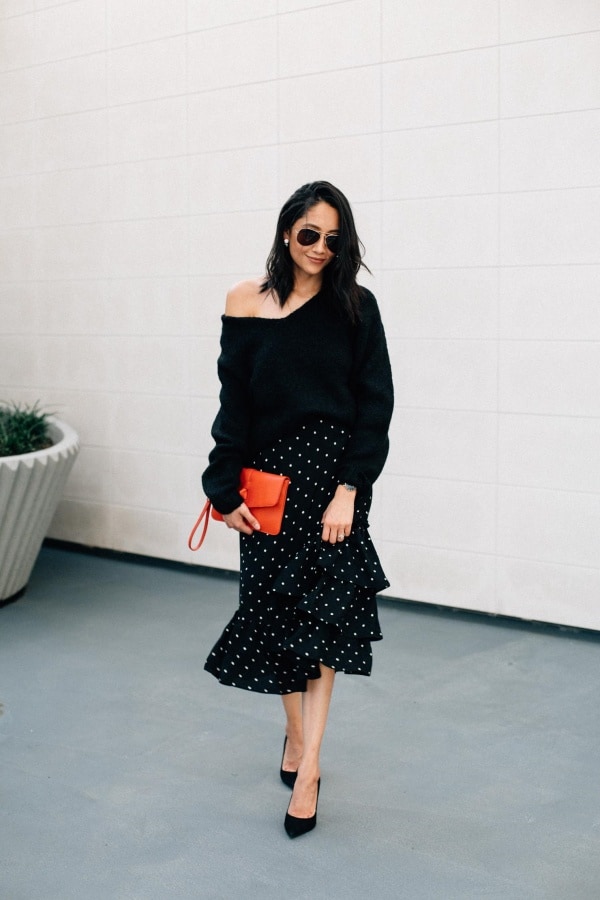 The one combo you're bound to wear endless times in winter is an oversized sweater teamed with a different types of skirts. Style a bright-colored oversized sweater with a pencil skirt embellished with lace around them. And, finish off the look by adding a fresh pair of white ankle boots. You can also team it with a maxi skirt when looking something modern for hippie events.
Oversized Sweater Over Maxi Dress!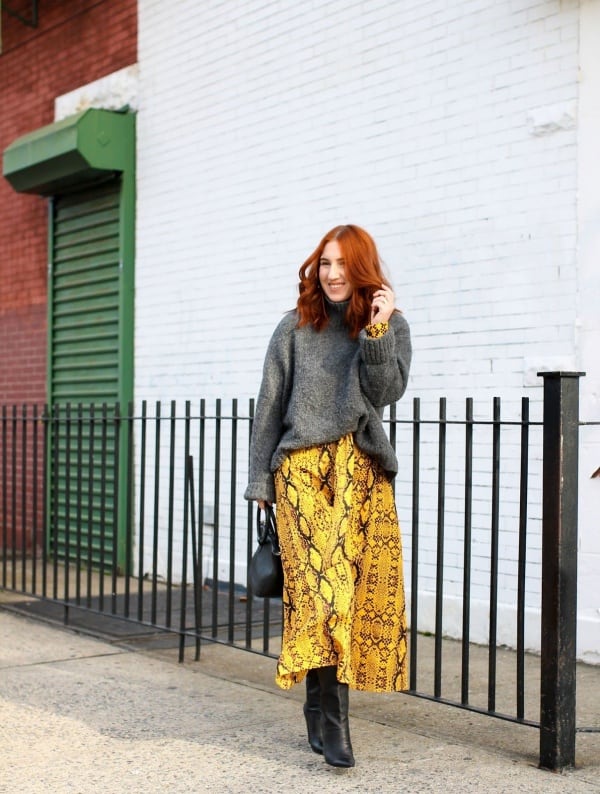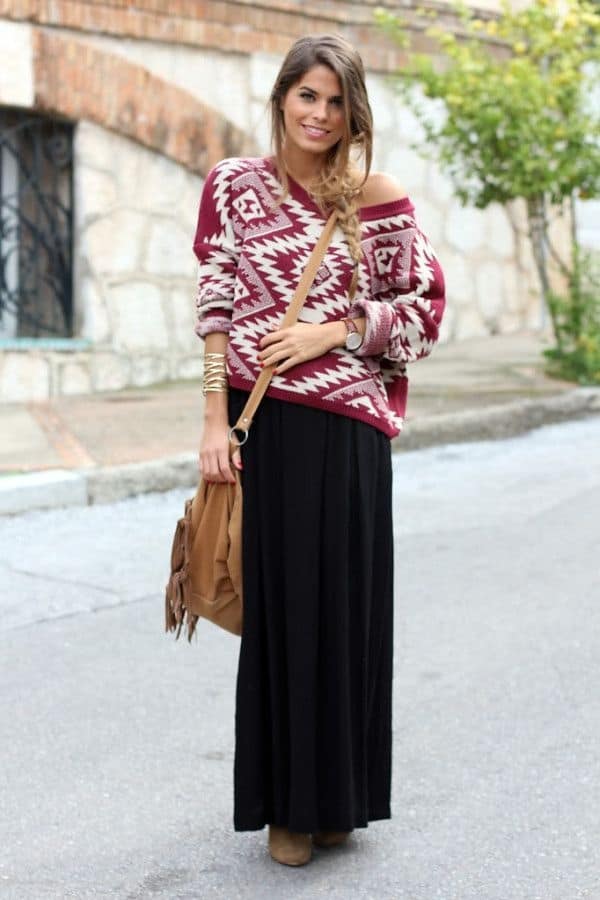 Do you know one good way to make the most of your outfits is to bring your favorite summer and spring pieces into winter? I personally love pairing my favorite oversized sweater over one of my trendy maxi dresses this winter. If you want to add a pop of print – opt for a cute leopard print bag. Have a Look at Some Best Street Style Outfits To Copy This Winter.
Oversized Sweater Over a Short Dress!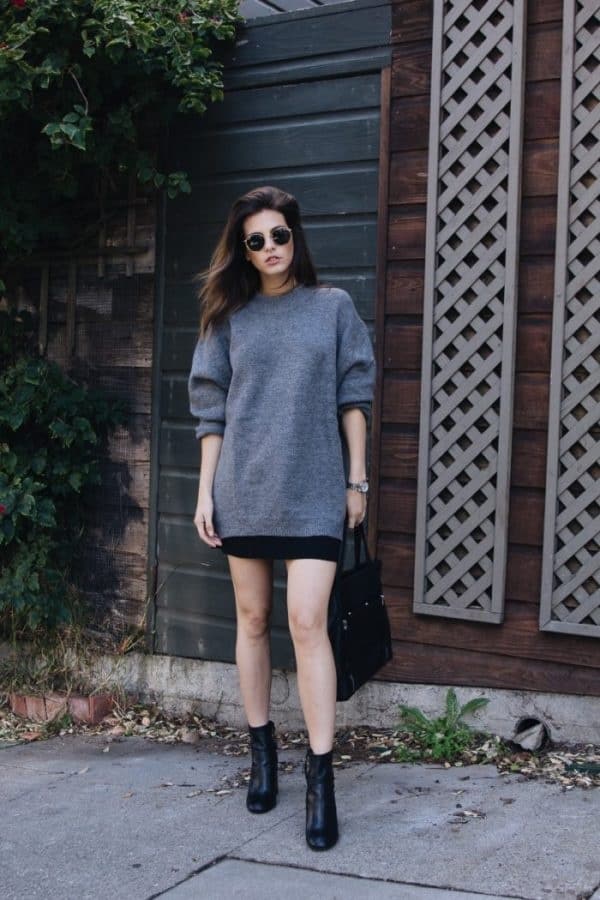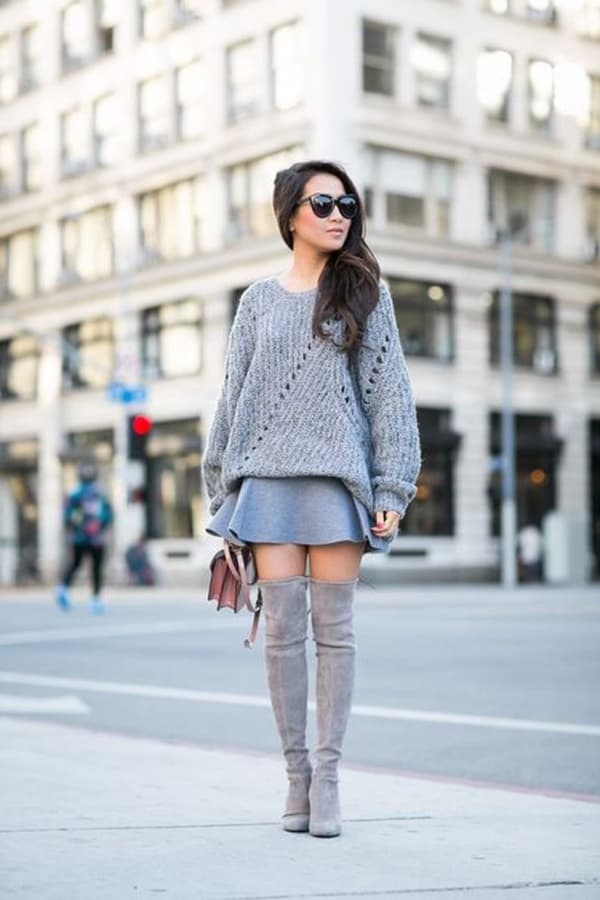 When searching for classy oversized sweater outfits for women in winter, don't forget to add oversized sweaters in your list as they are the most shopped item in winters! You can effortlessly wear an oversized sweater over a short dress as they are highly in trend these days. Plus, this is a perfect look for winter days because it completely transforms your overall appearance.
Oversized Sweater With Cuffed Jeans!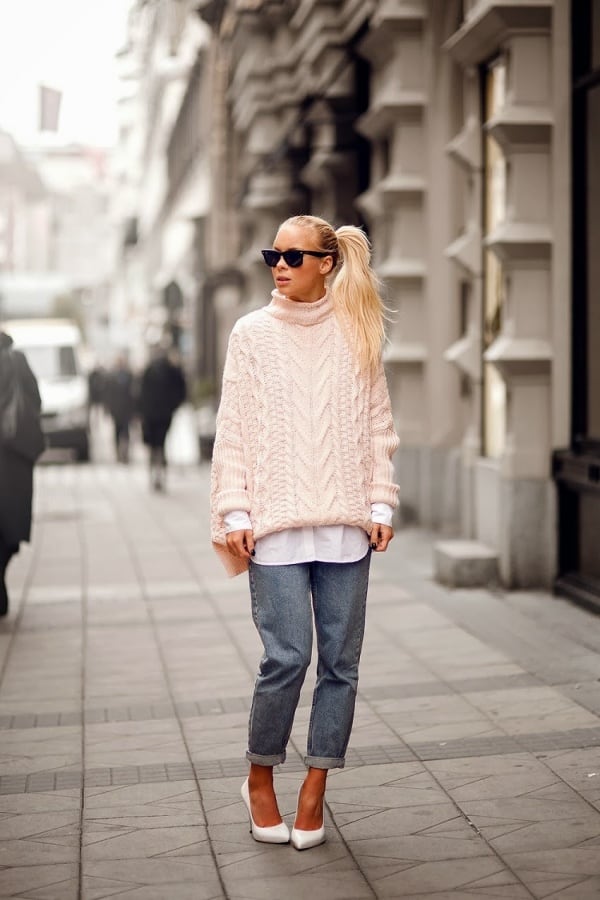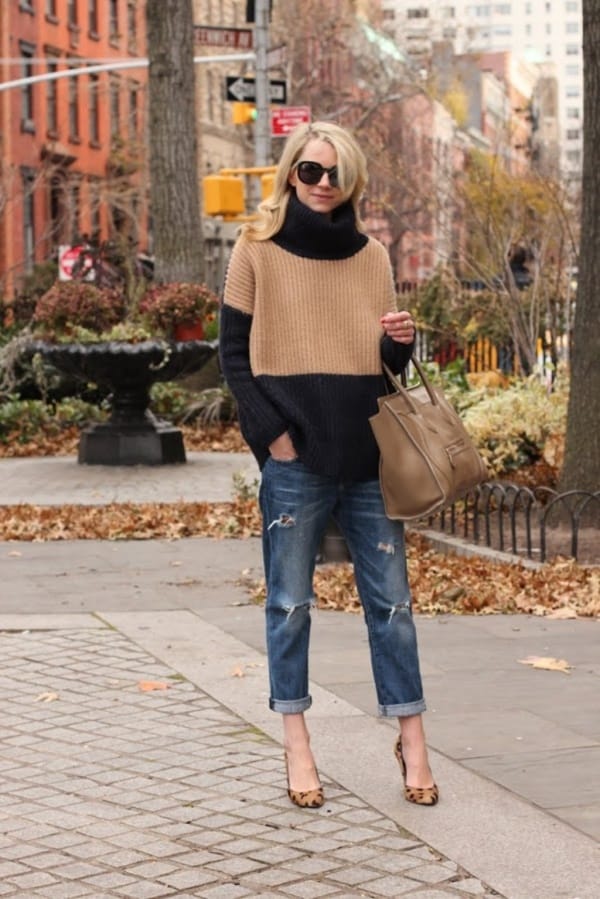 So sweet! Don't shy teaming a super-chunky oversized sweater with cuffed jeans and white sneakers as it helps you create very special look. This trendy piece is a must-have for all those beautiful ladies who dream of unique looks.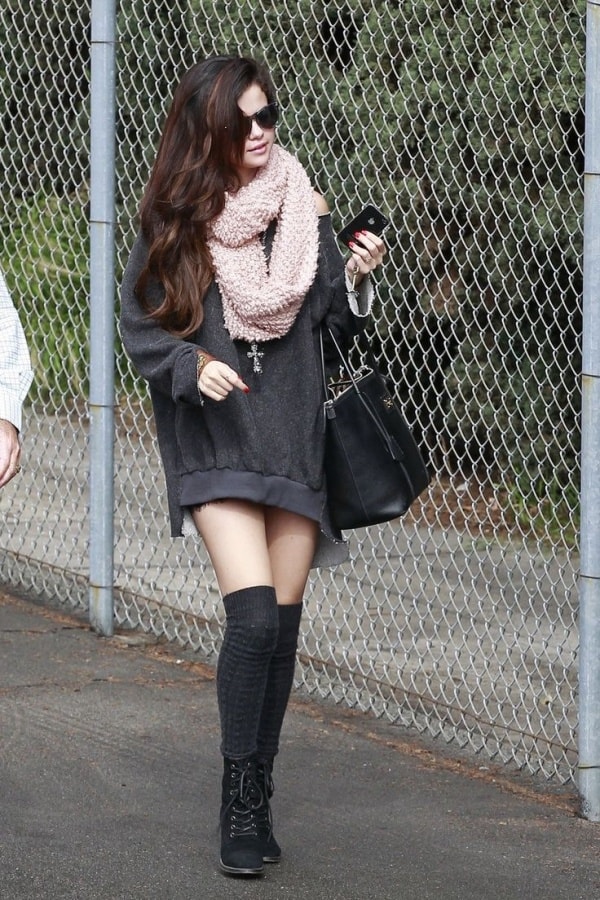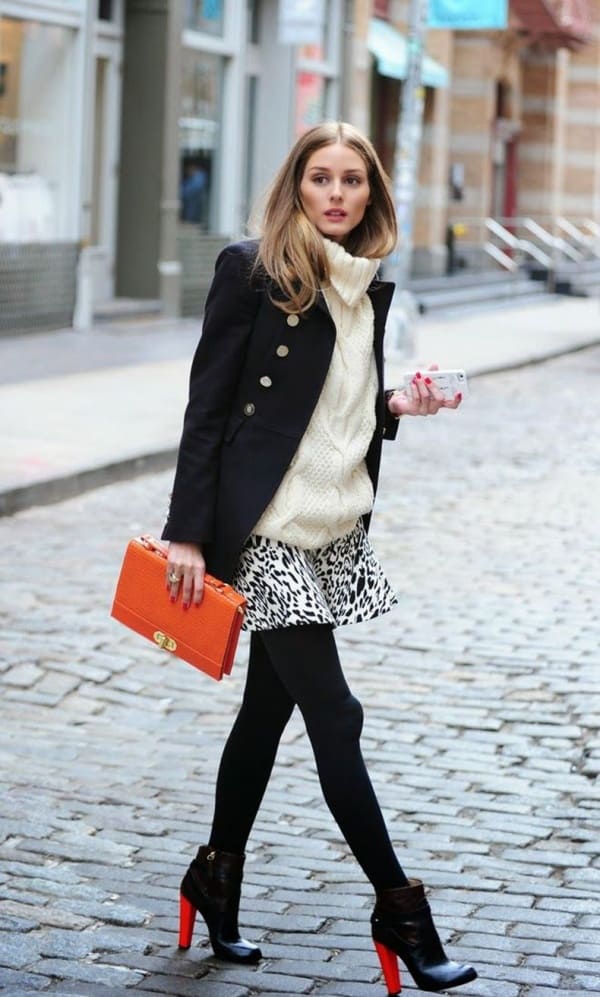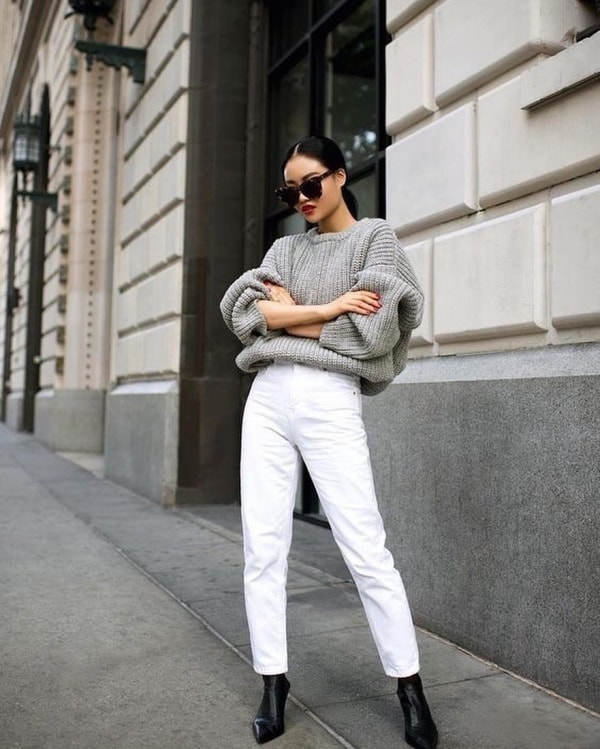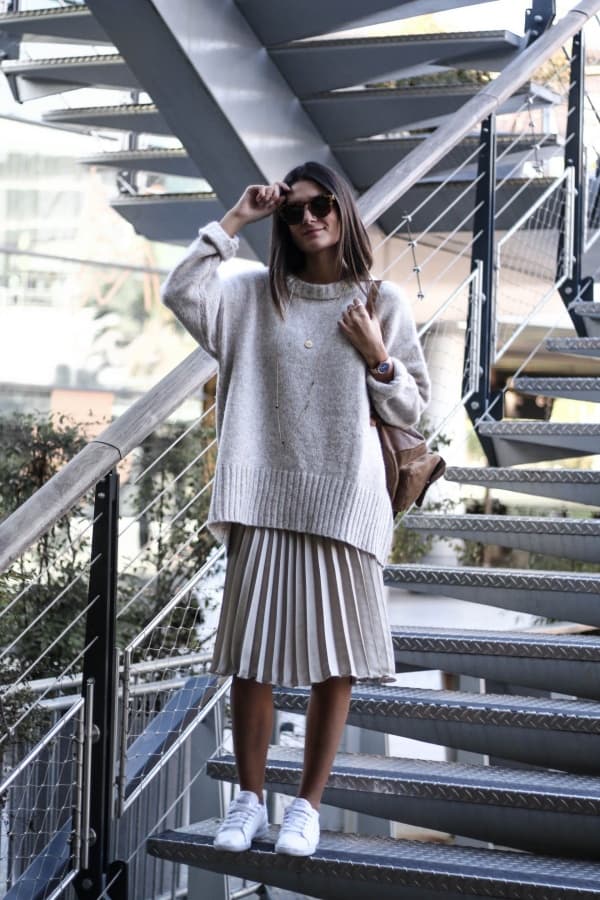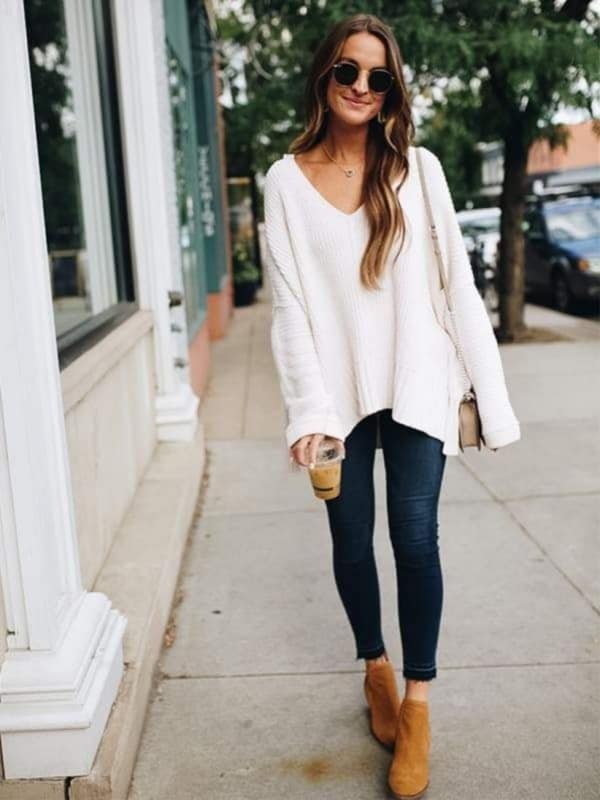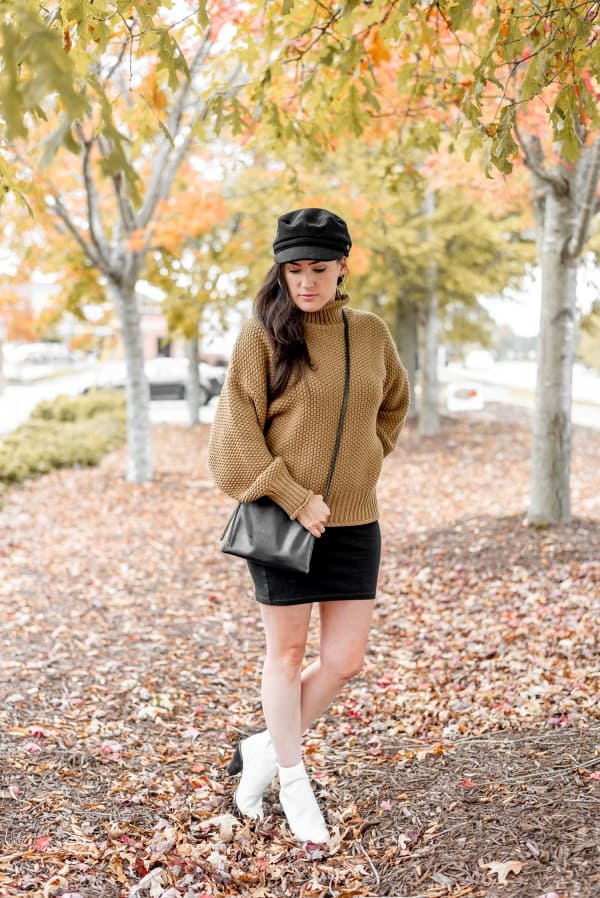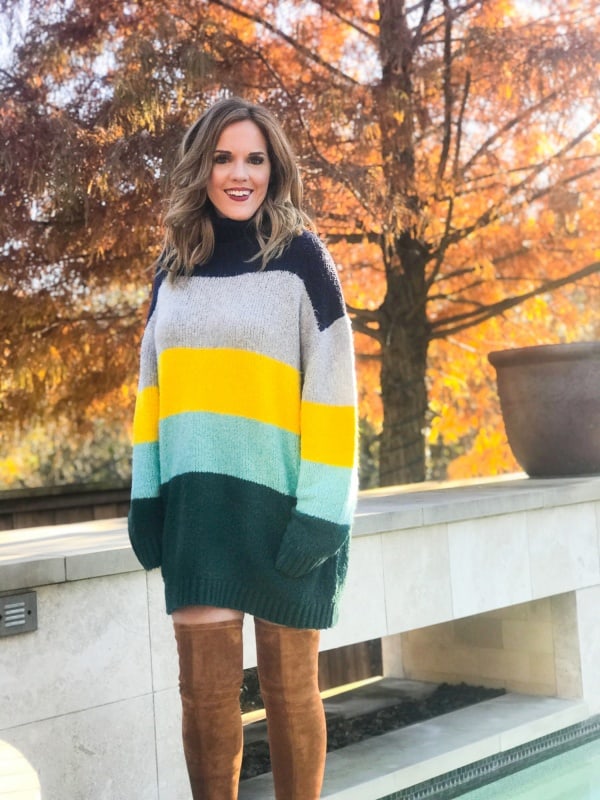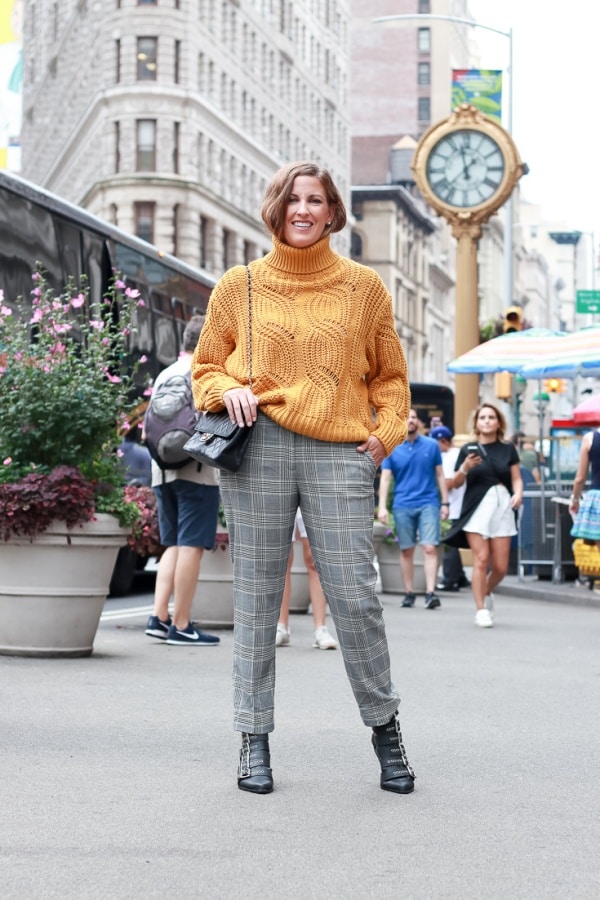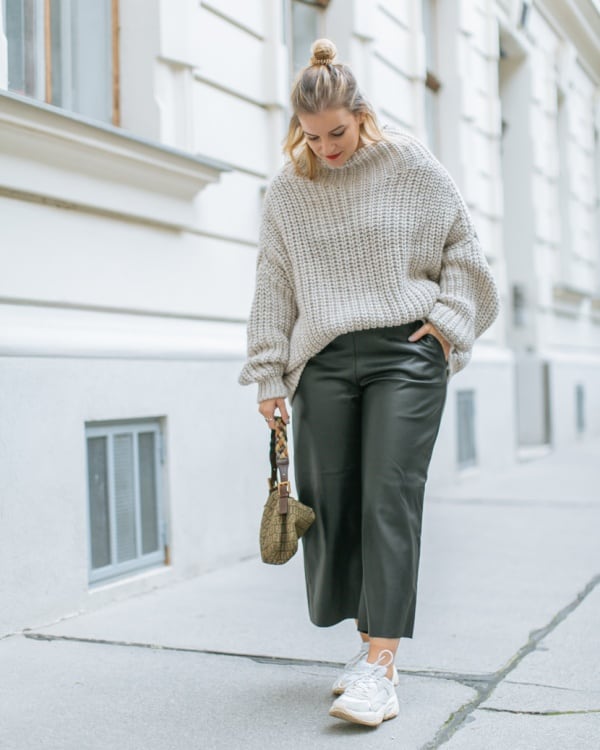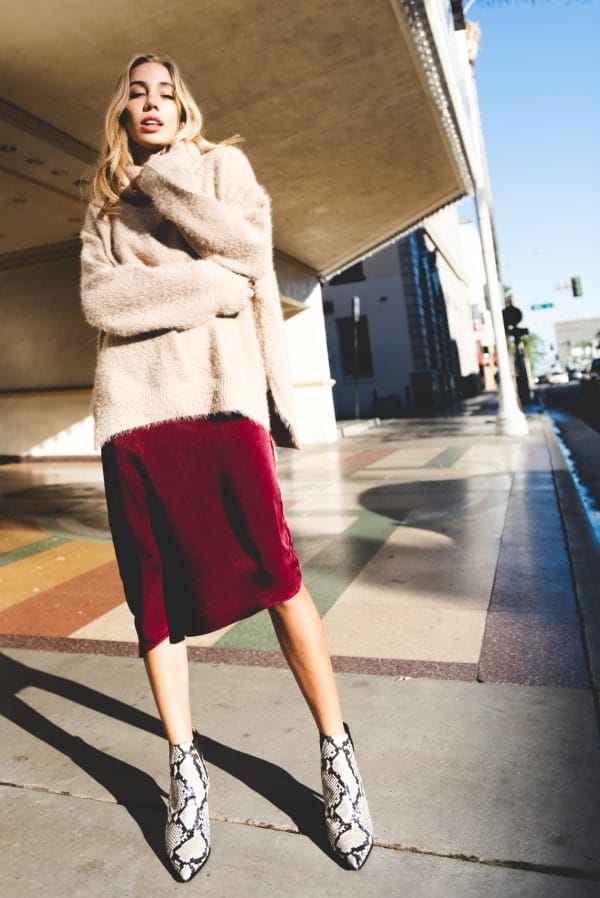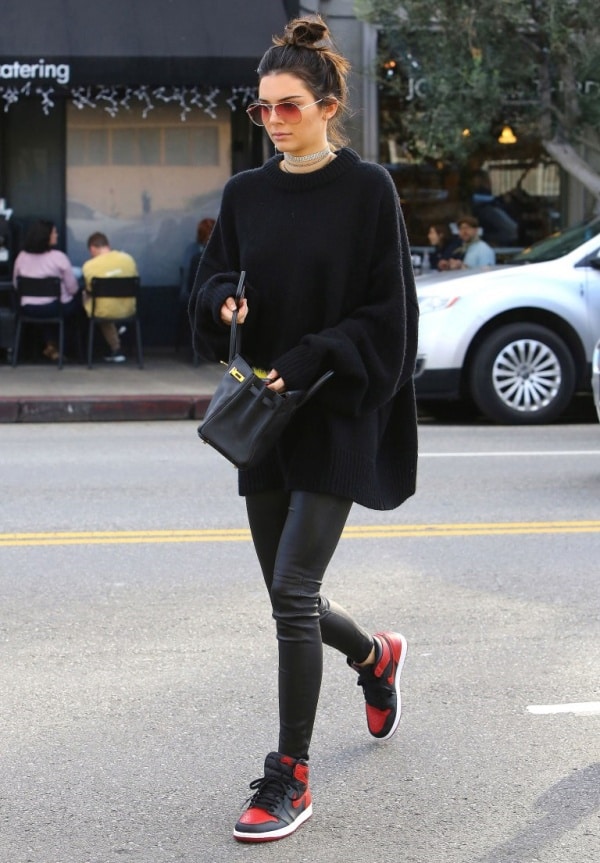 Many people usually think that oversized sweaters look weird and unstylish, but after reading this post, we hope you completely agree to this statement – this cool-weather staple is a must-have for every fashionable lady, who wants to stay comfortable and cozy wherever she goes, no matter if its home, office or shopping complex. At last, opting for these classy oversized sweater outfits for women in winter could be the most fashionable thing to do in winter. Also Checkout Fall Casual Work Outfits For Women.