The festive season is here bringing lots of family gatherings and parties along with it. This is a season for all teenage girls out there. Yes, girls! It's the right time to experiment with your look. Easter is approaching and as all of us know easter ceremonies are the best place to show off your easter outfits and become the center of attraction for everyone. Experiment with your look this Easter and try something new. Here we are giving you some Best Street Style Outfits To Copy This Winter. If you are looking for some outfit suggestions then you are at the right place girl! Here's a list of beautiful easter outfits for teenage girls –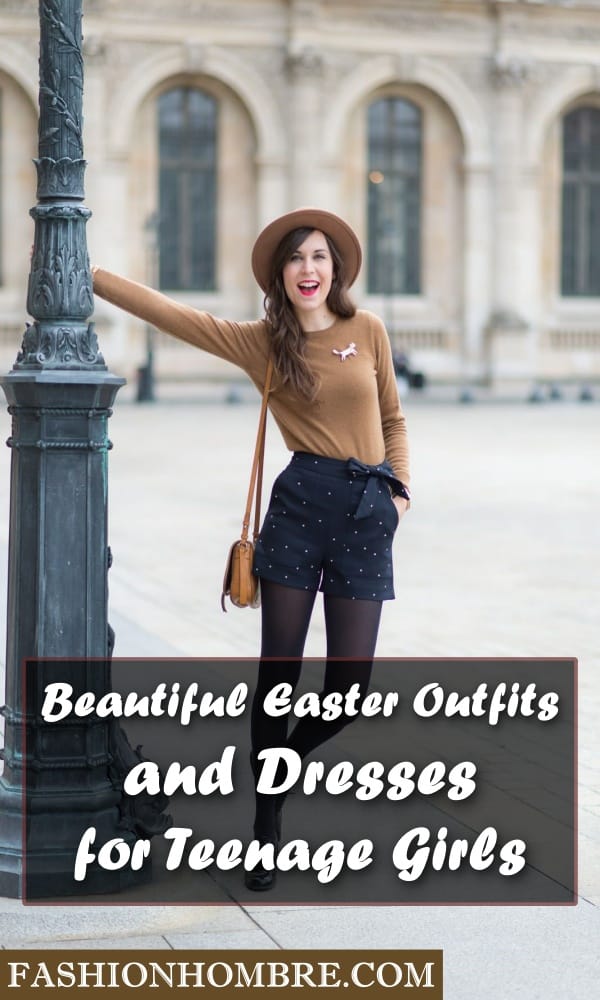 Beautiful Easter Dresses for Teenage Girls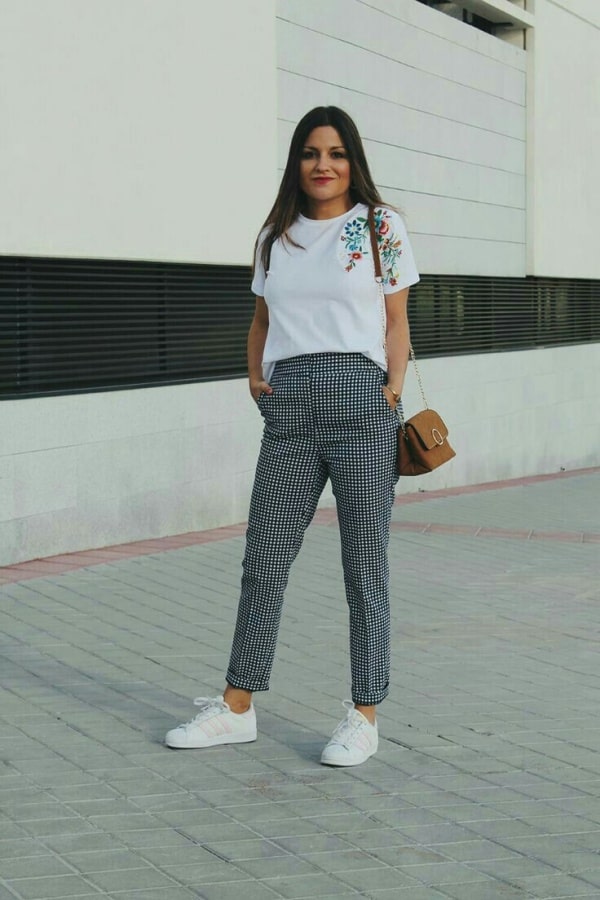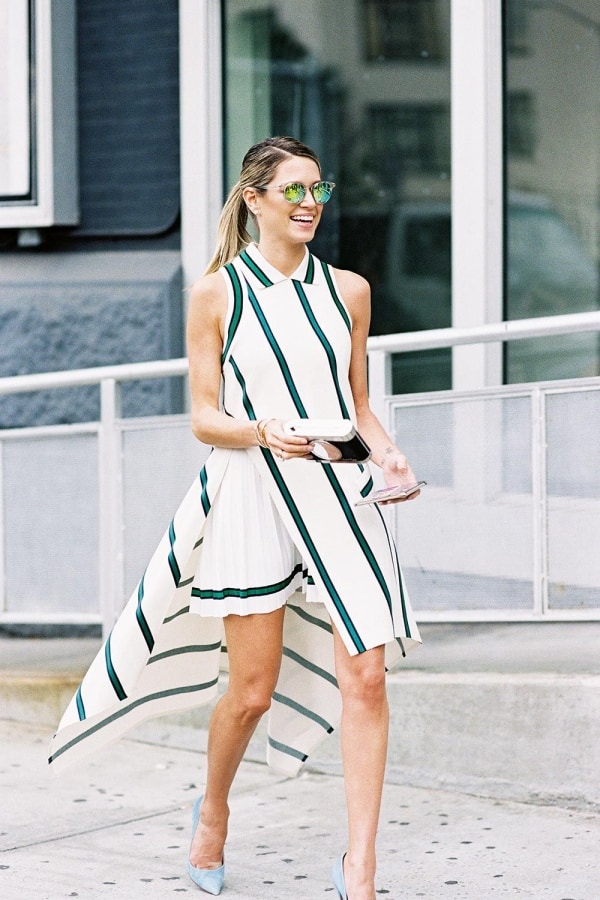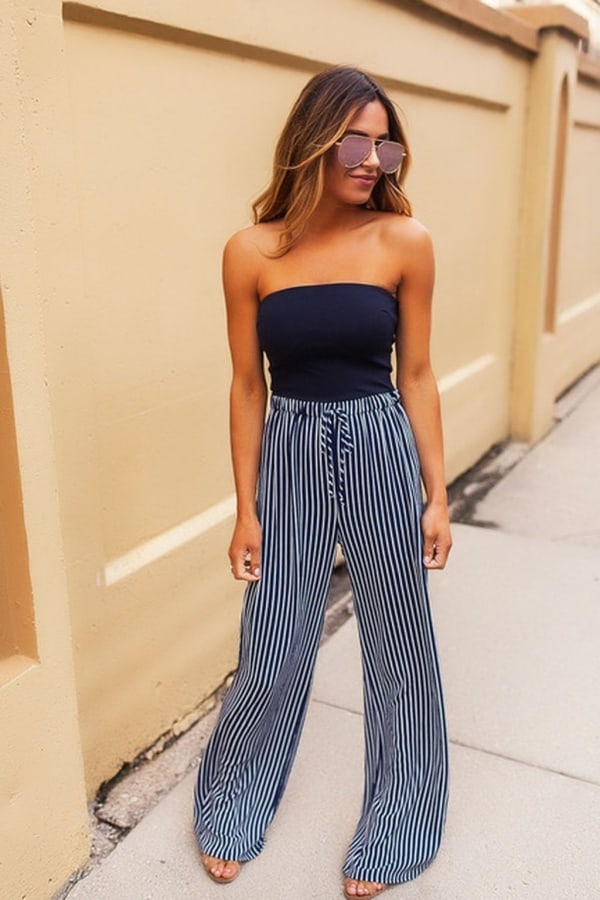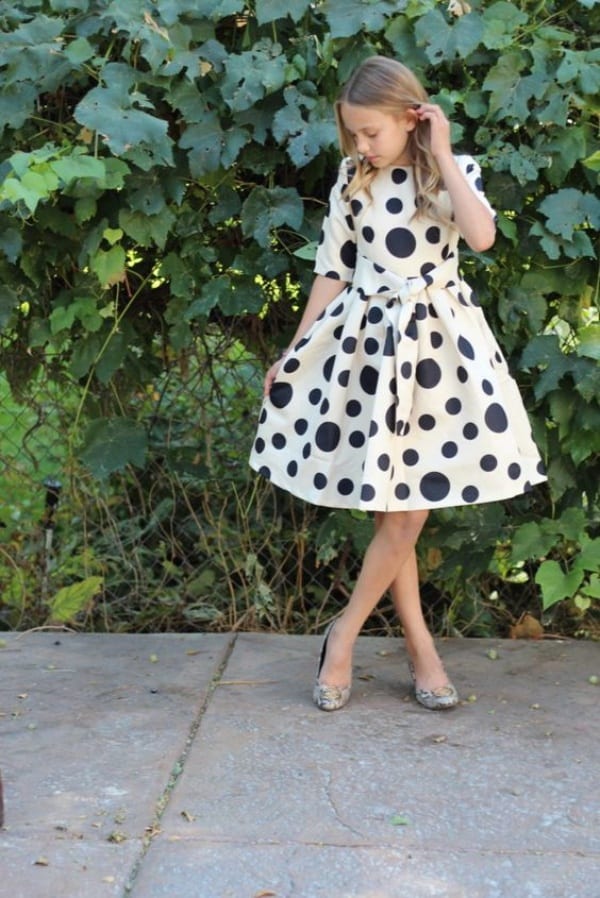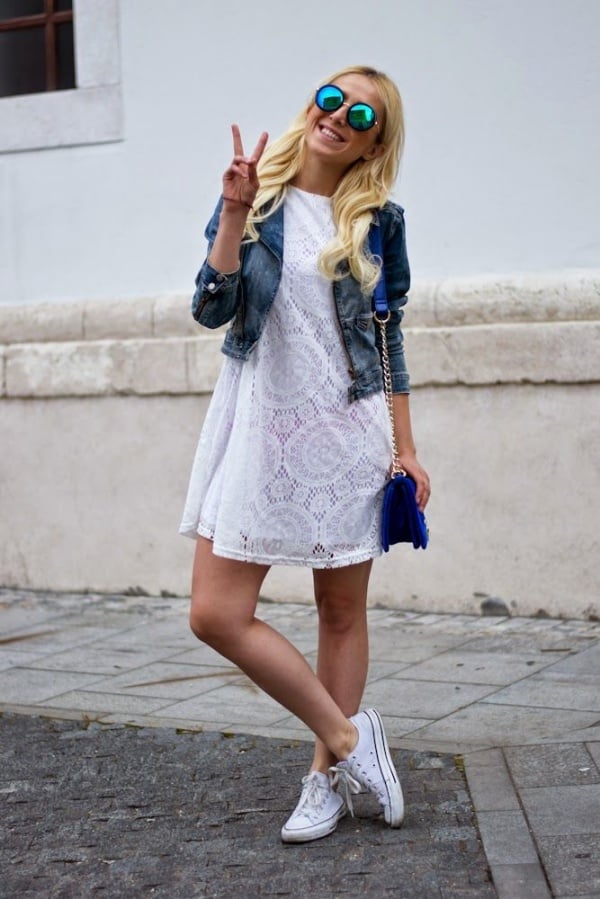 Tips to Keep in Mind While Picking Up Your Outfit:
But it is important that before picking up an outfit from this list of easter outfits for teenage girls, you should keep certain things in your mind. Here are certain tips to keep in mind while picking up your outfit:
Choose an outfit according to your body type. For example, if you are chubby and short heighten girl then wearing a maxi dress won't look good whereas if you'll wear a short dress with a denim jacket it will go perfectly with your body type.
Choose color combinations wisely. Combining two vibrant colors or two faded colors together will spoil your outfit. You should try experimenting with different color combinations and choose one which looks good on you.
Choose accessories according to your outfit only. Also, do not wear too much jewelry and other accessories as it will spoil your look totally. Wearing too many accessories or wearing no accessories both will spoil your look. Hence, it is important to maintain a balance of accessories according to your outfit.
You must choose your Easter dress according to the party you are going to. If it's a formal party then you should wear a formal outfit and if it's a family gathering then a decent graceful outfit.
Different Easter Outfits for Teenage Girl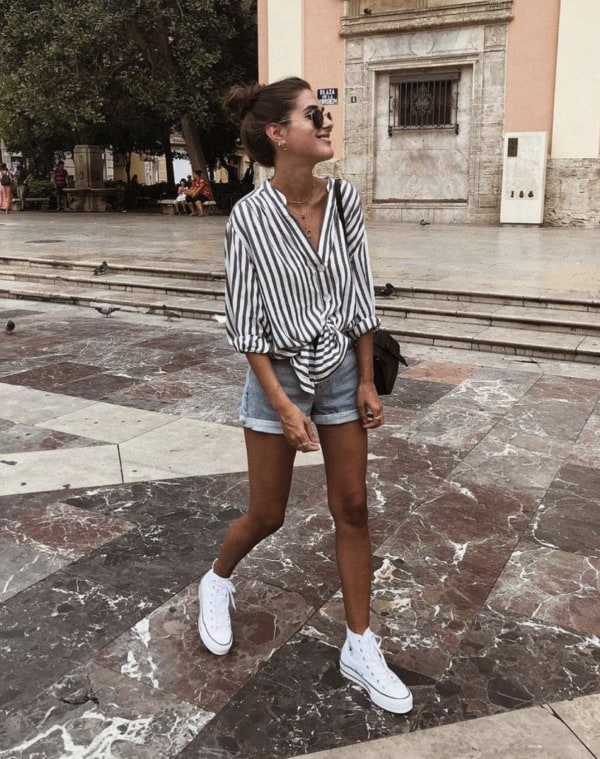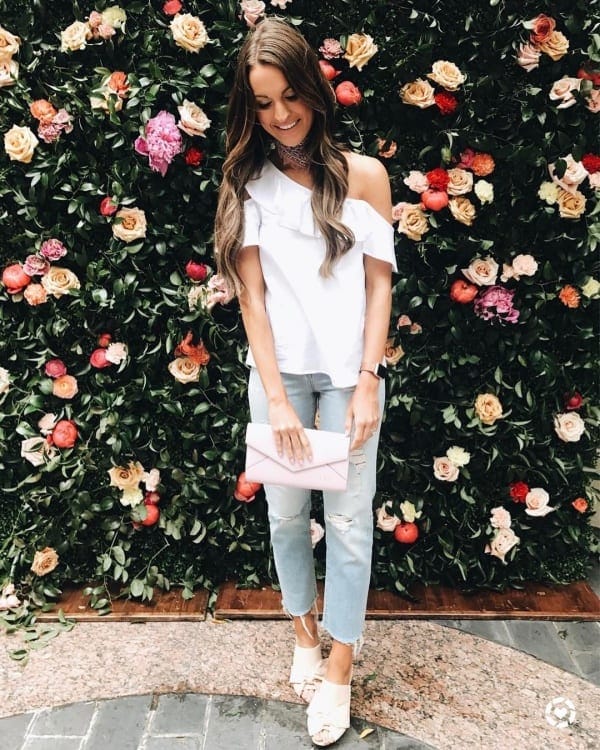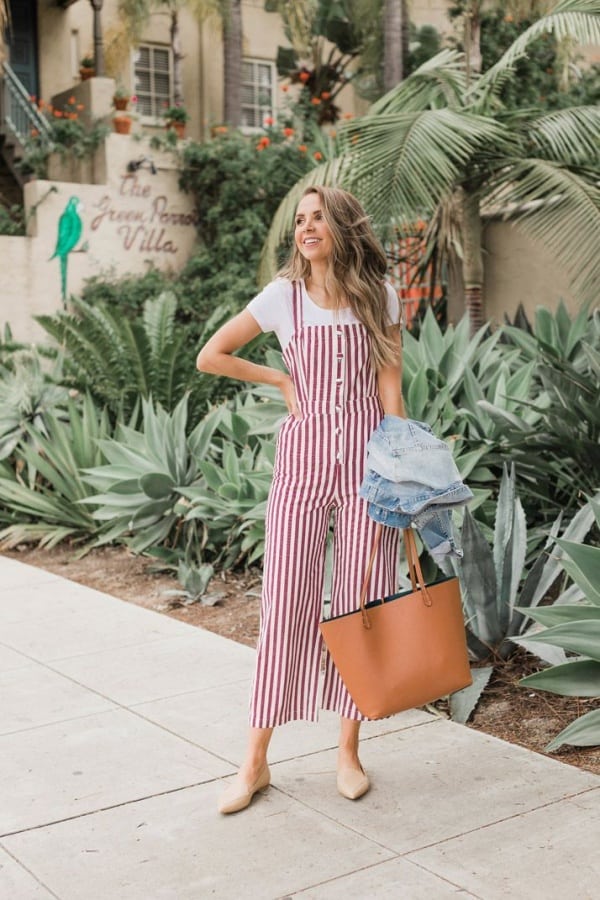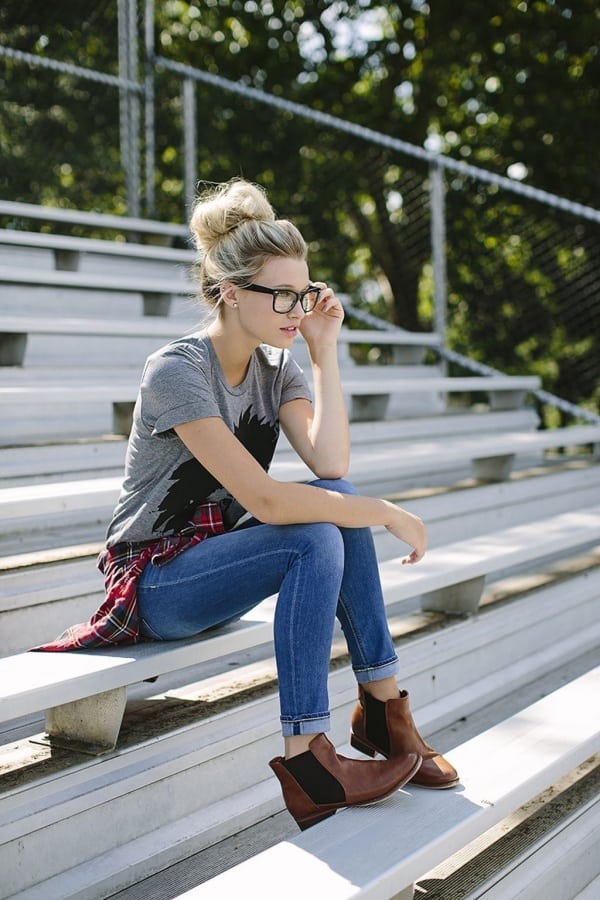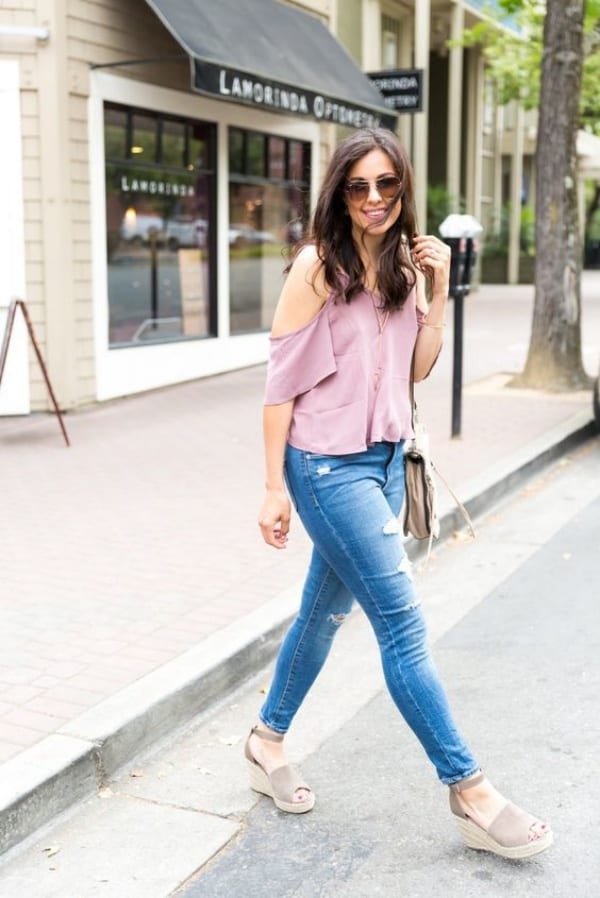 Jumpsuit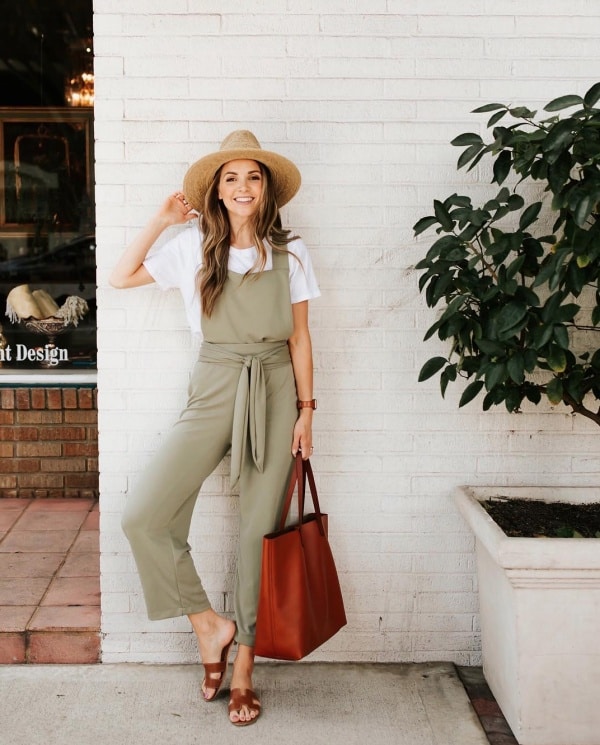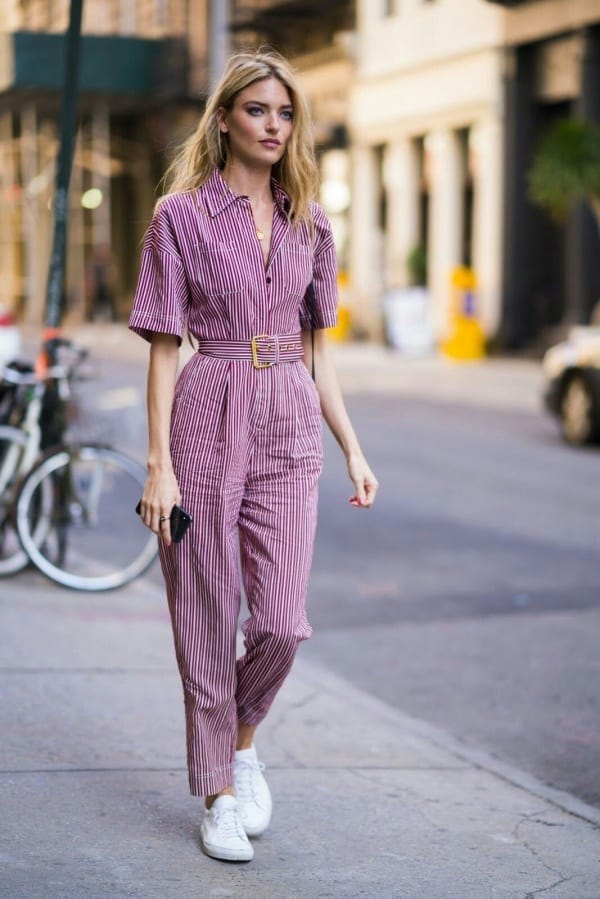 If you want to try a cool outfit for Easter then what's better than a jumpsuit? Not only it is comfortable but also stylish at the same time. If you are one of those girls who would always choose comfort over anything then a jumpsuit is perfect for you. Wear some cool sneakers with it and rock the party!
White Jean Pink Top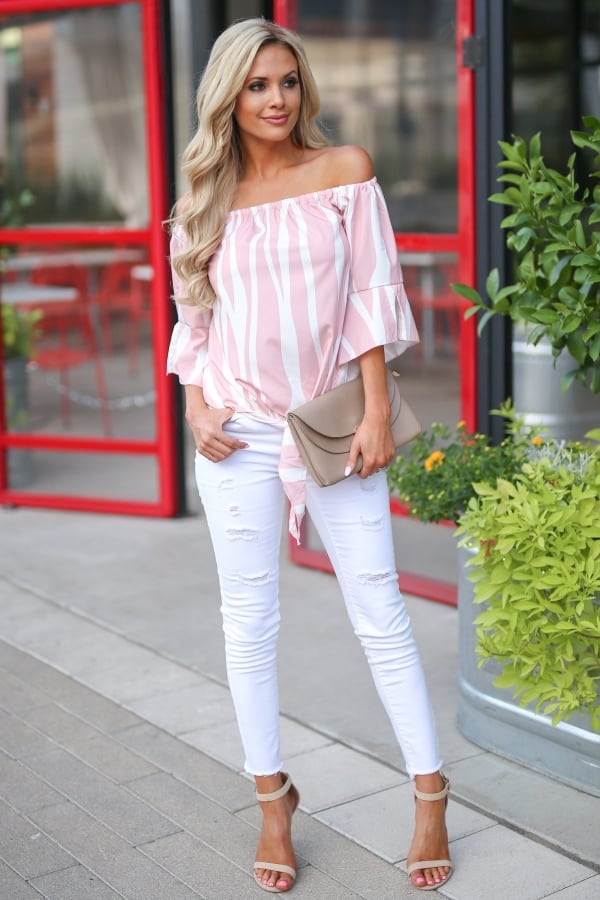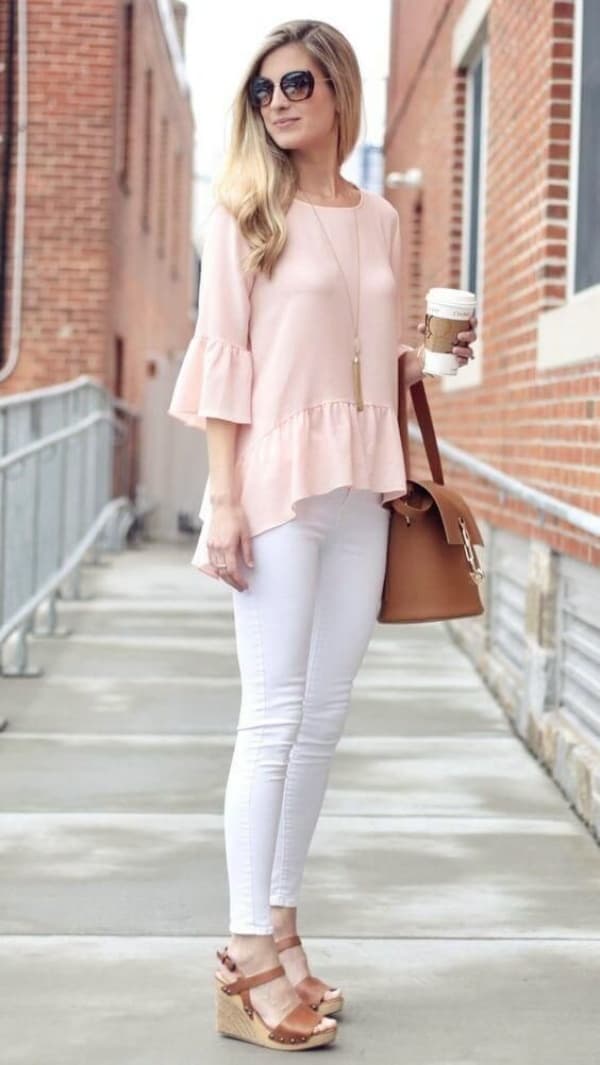 We all know there's no better color combination than white and pink, then why don't you try white and pink outfit this Easter? Wear a good fitted white jean and an alluring pink top, this color combination suit teenage girls and give them an attractive look instantly. Blend it with high heels, studs, and rings, and your perfect Easter look is ready!
Floral Dress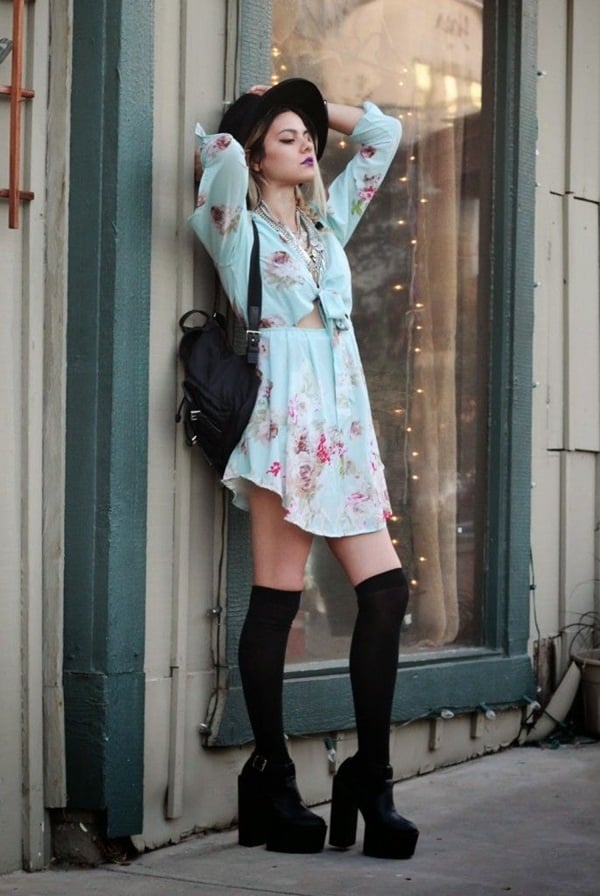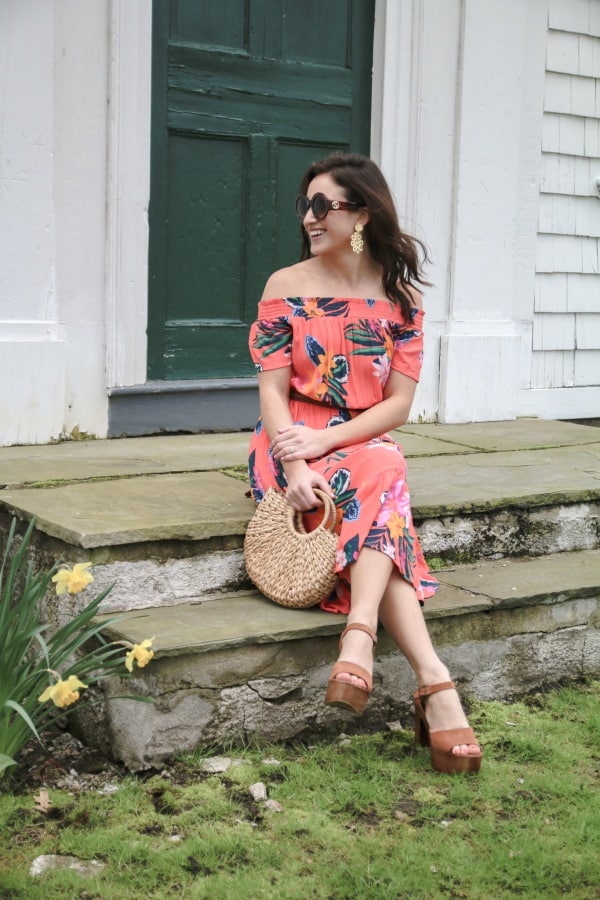 Floral dresses always give a lively touch to your look. If you want to keep your outfit a bit simple and graceful, a floral dress is perfect for you. You can wear a short or a long floral dress according to your choice and blend it with attractive accessories. Wear some pearl jewelry with it and you are ready for the Easter party!
Printed Dress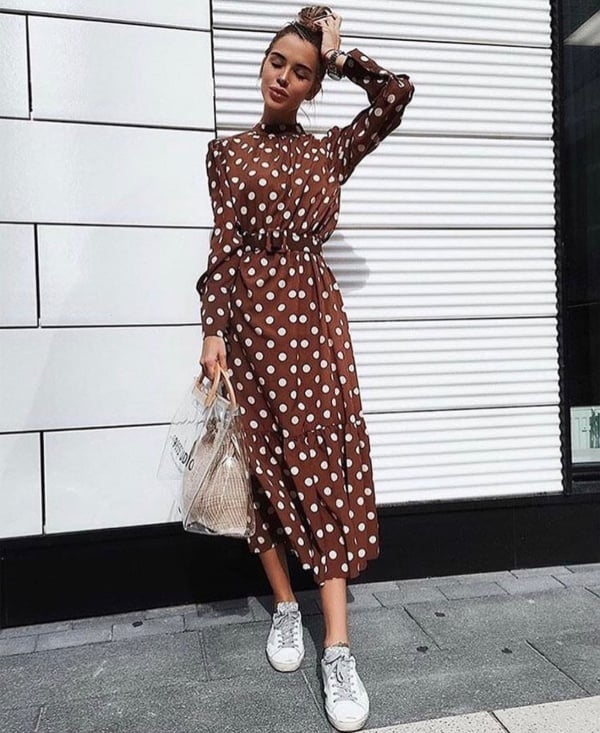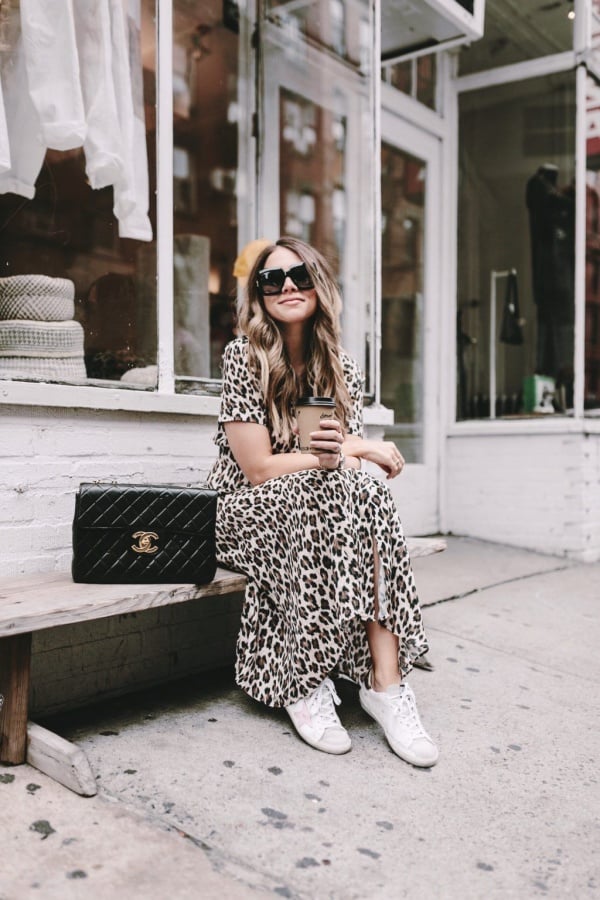 Prints always brighten up your mood. If you are thinking of opting printed outfit this Easter season then you can choose a knee-length onesie or high waisted pants with cool printed tops. High heels blend amazingly with printed outfits. Do not spoil your outfit by wearing accessories with it, spectacles or rings would be more than enough.
Maxi Dress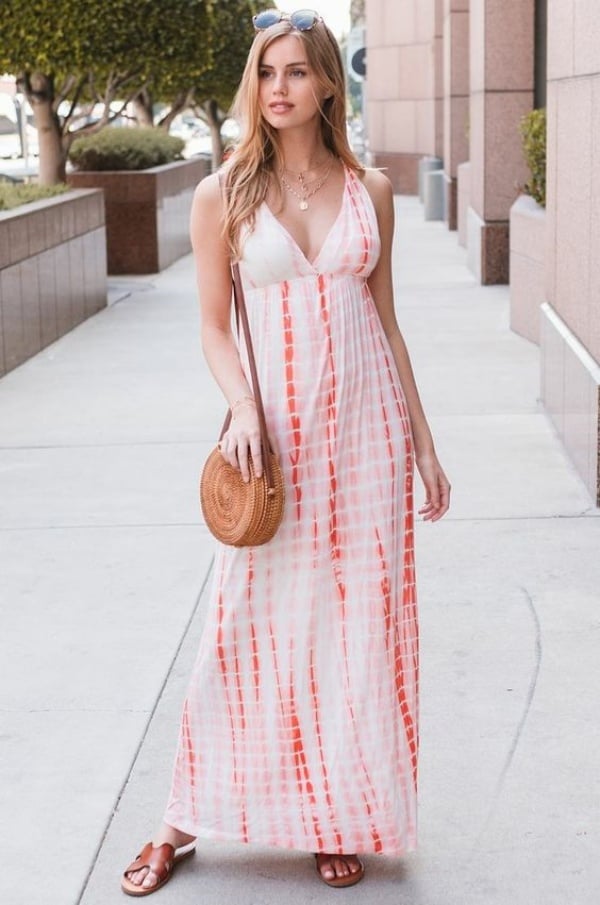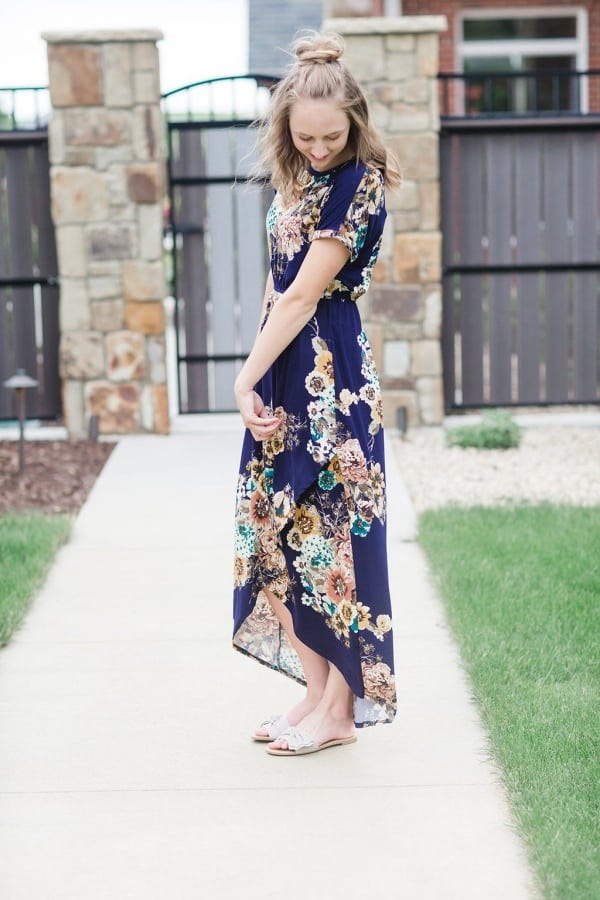 Want to try an outfit that is really attractive and trendy at the same time, then you should go for a beautiful Maxi dress. Teenage girls who are lean, maxi dresses are perfect for you. Maxi dresses always give a steamy and hot look. Just make a bun or curl your hair and you are all ready to become the eye candy for everyone at parties.
Short Skirt With Tee Outfit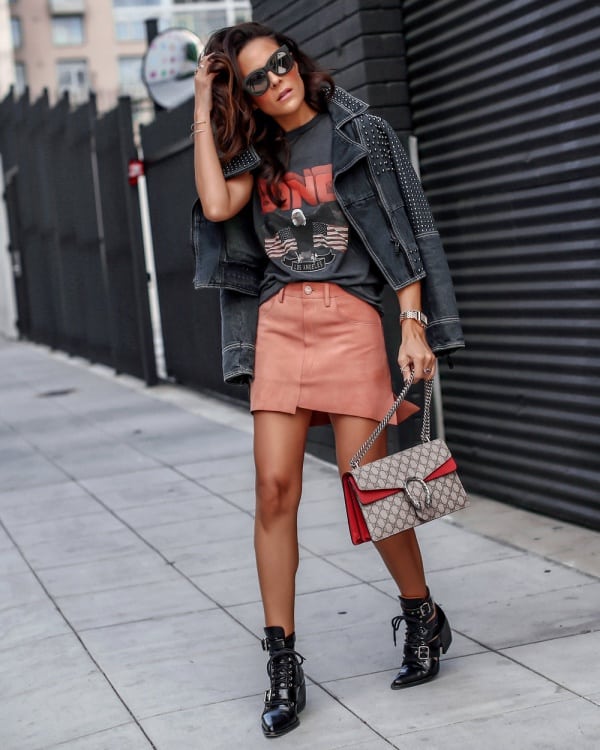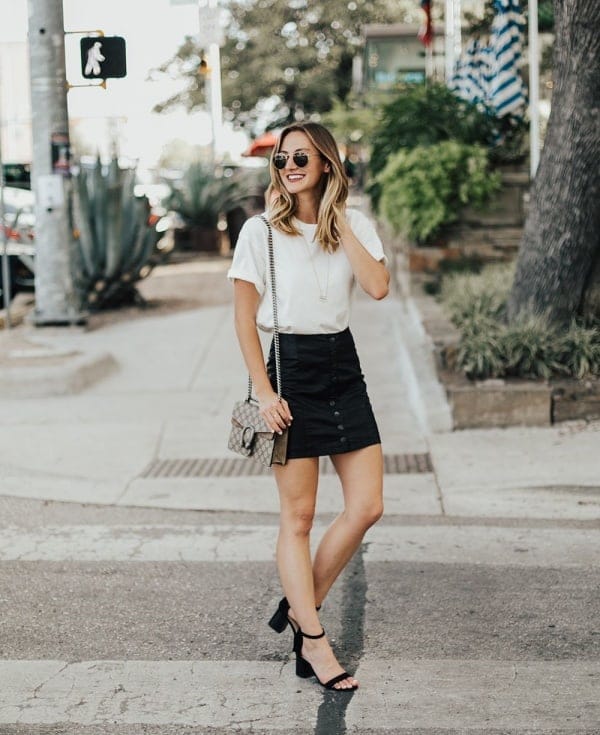 Short skirts have always been one of their favorite easter outfits for teens. This Easter season wears a short denim skirt or a leather skirt with a beautiful tee. You can try wearing long boots and carry a sling bag with it. This outfit gives a very classy and stylish vibe and can make you flaunt your style in Easter ceremonies like a fashion diva!
Polka Dots Pattern Dress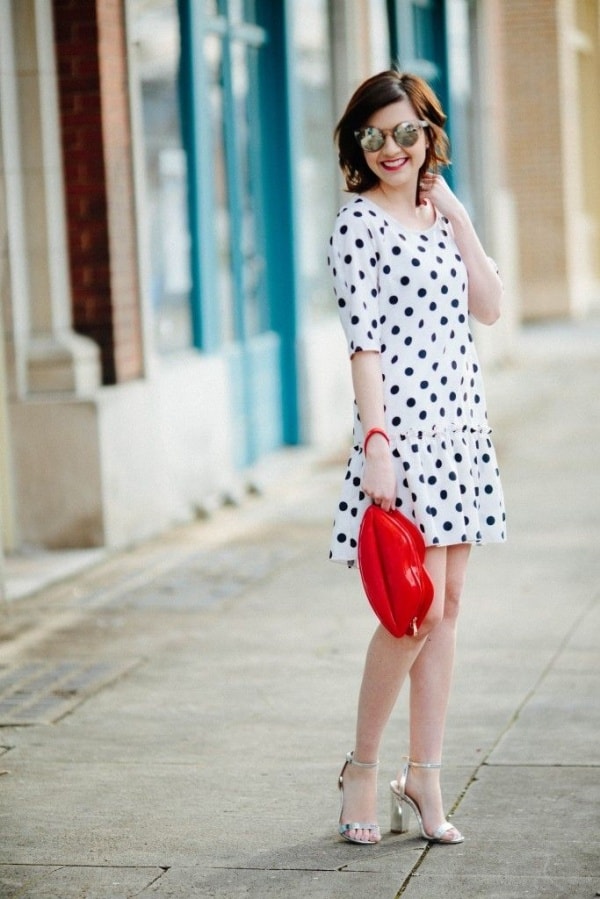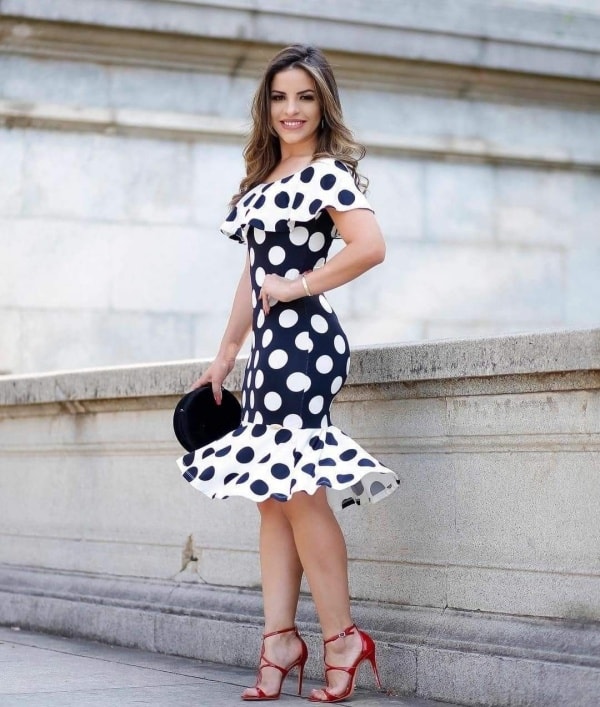 Like trying retro outfits? Then, try polka dots pattern dress this party season. It gives you a really funky, colorful and vibrant look. As a teenage girl, this look is the perfect choice for you. Wear a short dress and add a sling bag to your look. You can wear sneakers or sandals with it and a pretty pink lipstick will act as the cherry on the cake.
Denim Jeans With Printed Top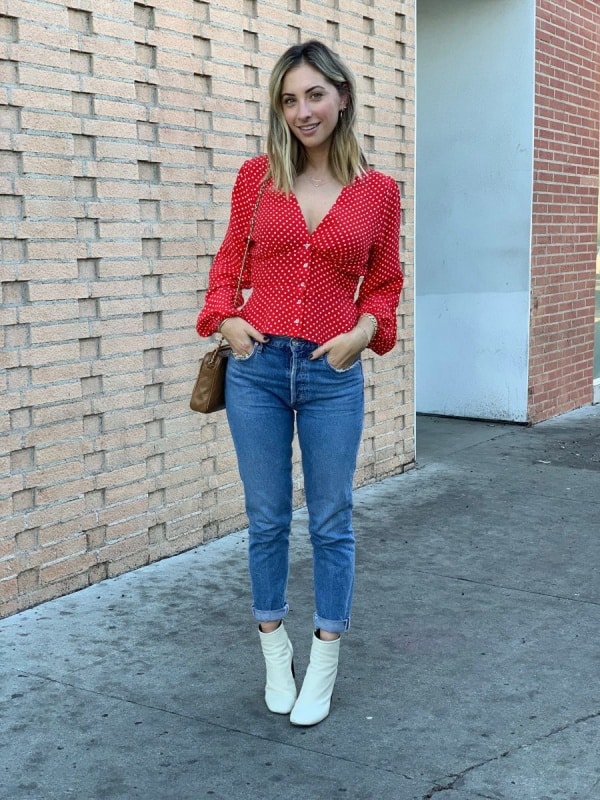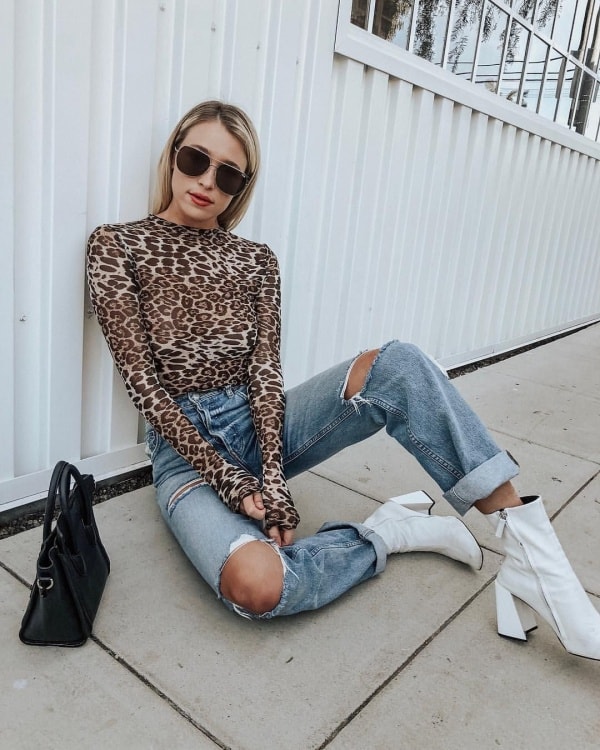 To all those girls who want to keep it a bit formal, denim jeans with a printed top are the best option. There are many options when it comes to denim jean, you can choose whether you want to wear a ribbed jean or a high waisted jean and blend it with a nice printed top and high heels. Also, you can try wearing loops instead of studs with them.
Street Style Look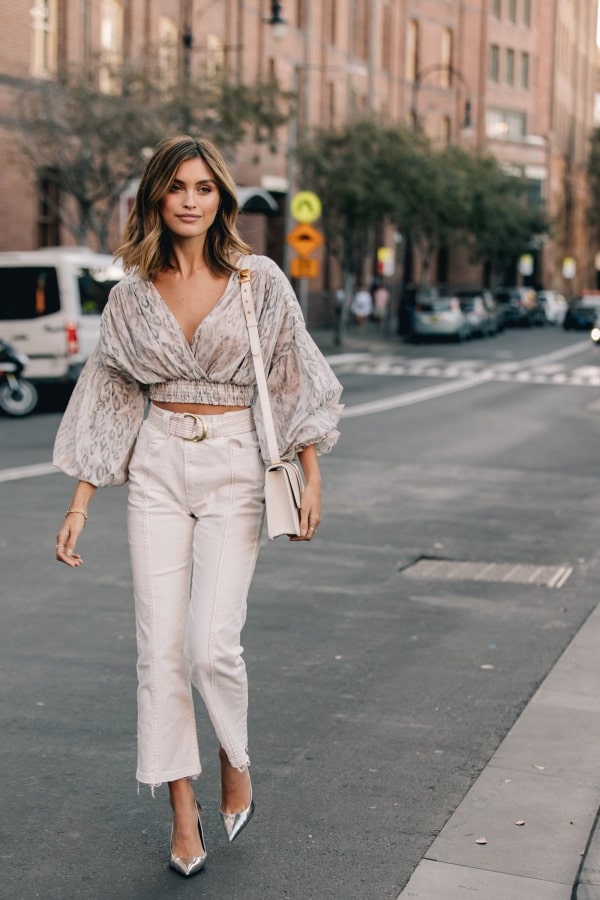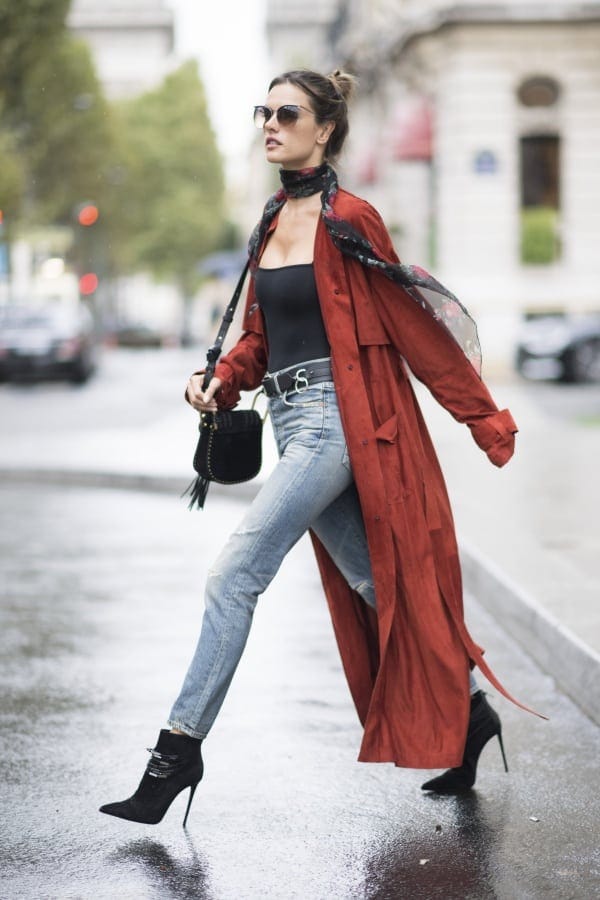 When it comes to trying a street style look, one thing is very important and that is confidence. You should be confident enough to carry your look with an élan. Try wearing an extra-long jacket with cool boyfriend jeans and sneakers. Blend with bold dark colored lipstick and oval-shaped shades. Rock the stage with confidence!
Above The Knee Black Dress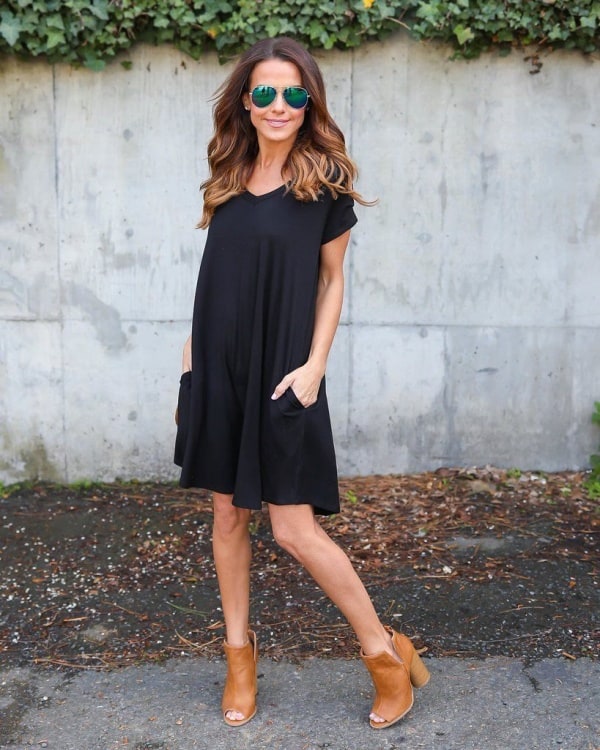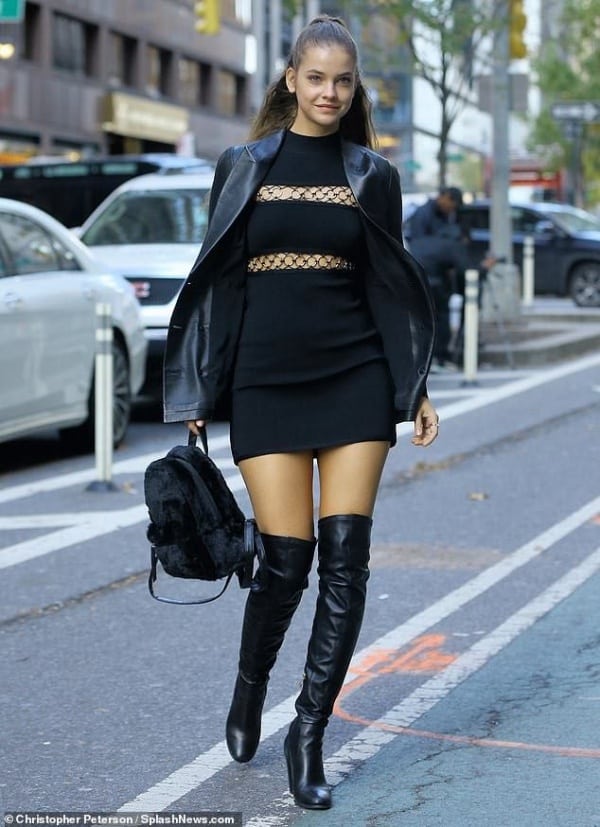 A little black dress is one that every teenage girl likes to wear. Little black dress is wearable on all occasions, so whether you are going for a family get together or a friends' meet up it will work perfectly at both places. Straighten your hair and wear high pointed heels with it and you are all ready for Easter ceremonies. No extra efforts and you will look gorgeous in it.
Long Skirt With Top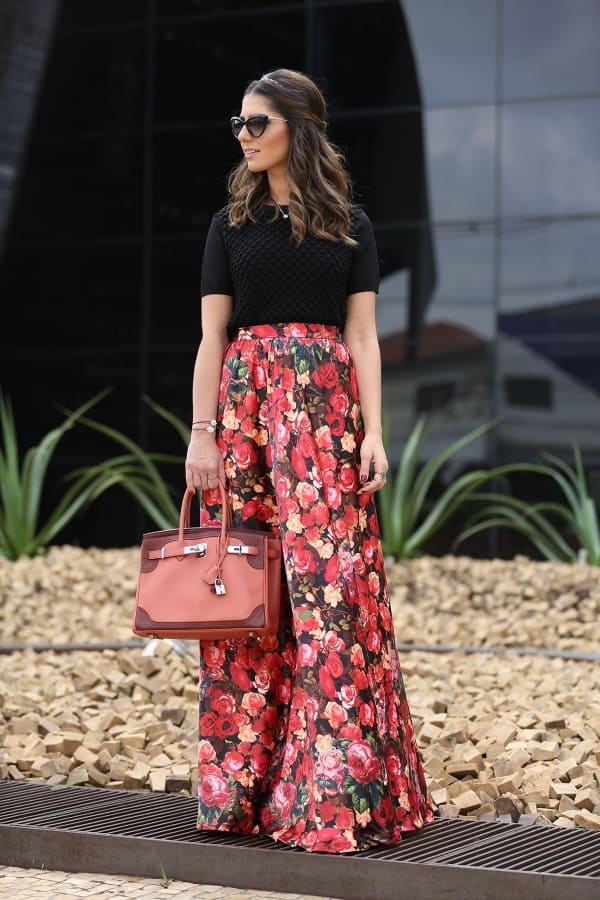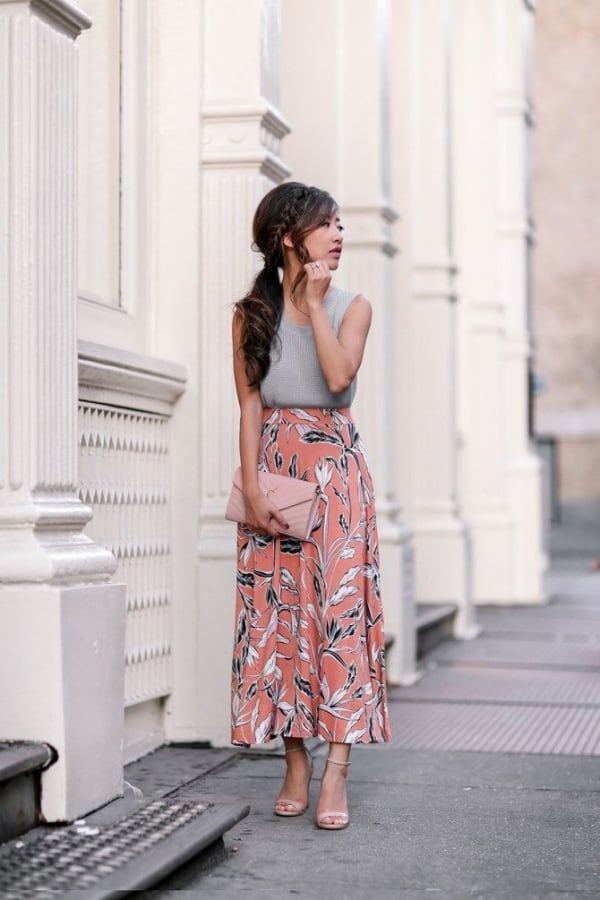 If it's a family gathering and you are worried about your outfit then, long skirts are your savior. Wear a pretty bright colored skirt and a cute fancy top. Also, you can wear a fancy belt with it just to make your outfit party-wear. It's a really good way in which you can experiment in your fashion sense and can explore new looks.
Boho Outfits For Easter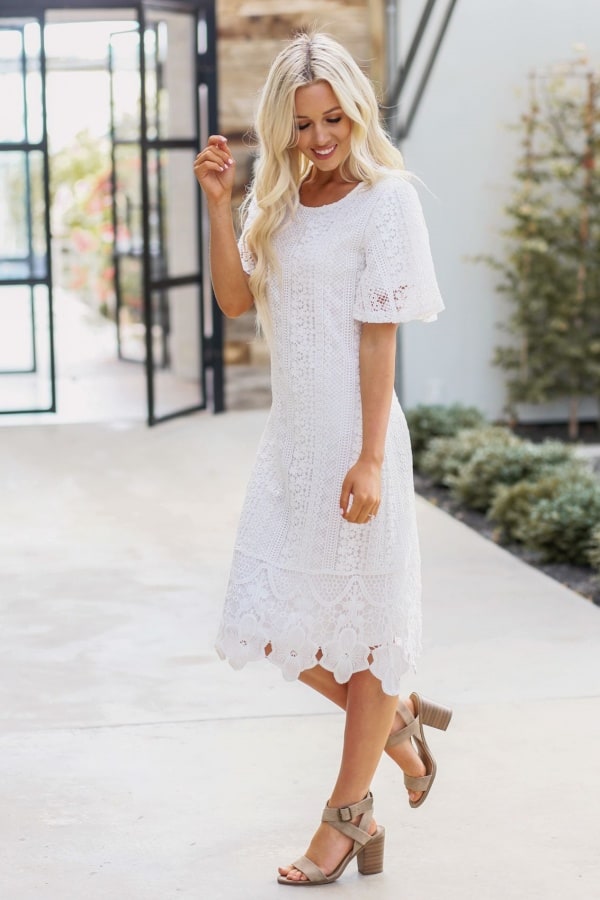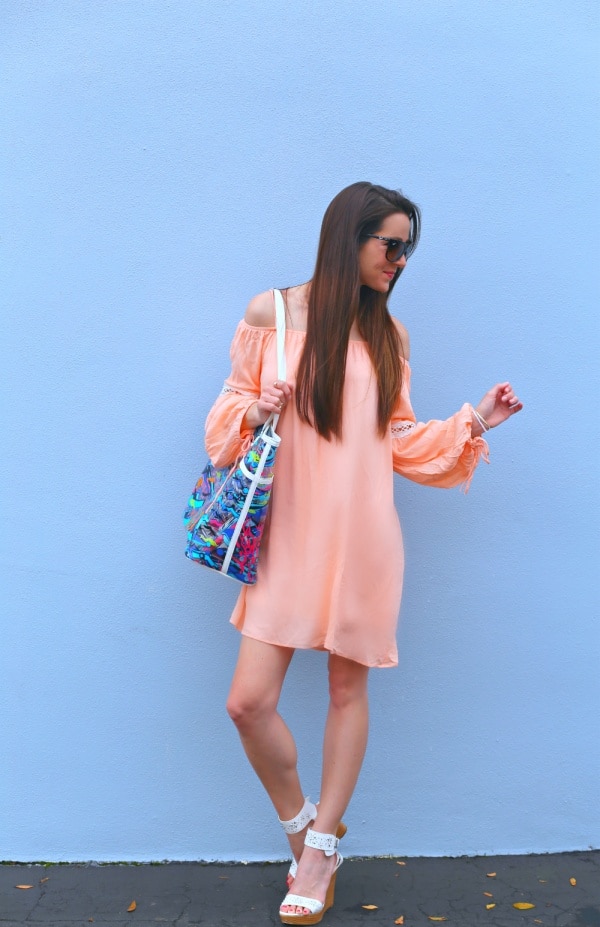 Let's skip trendy fashion outfits this Easter and try boho outfits. There are very few girls who like wearing Boho outfits and that's why they are rare and graceful. So, if you are in a mood to try something different an appealing lace top and skinny jeans will make a perfect pair for a Boho outfit. Wear chokers, rings and watch to make your look more dazzling.
Ankara Outfits For Easter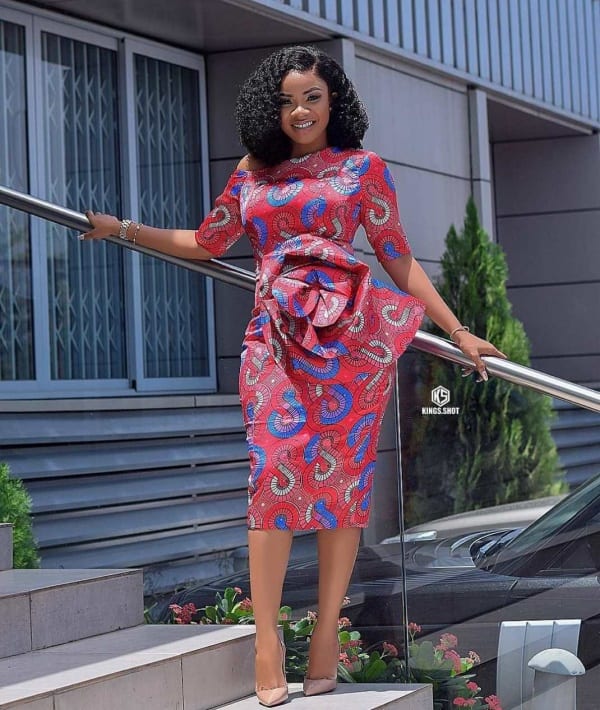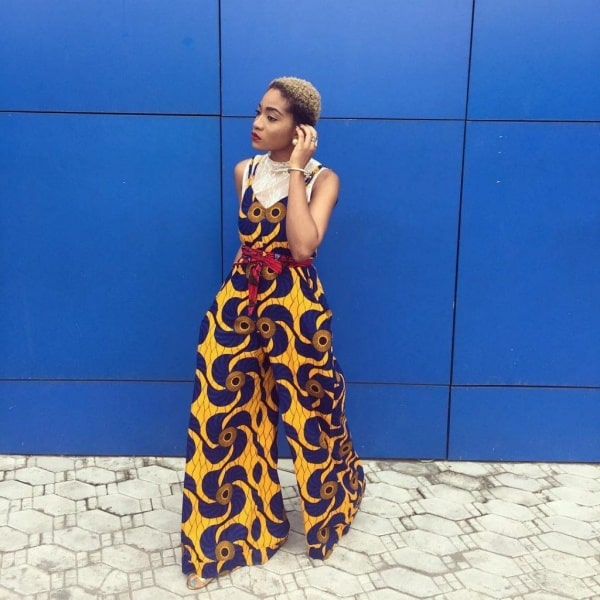 Wear vibrant Ankara pants or skirts for a ravishing look with fitted solid color crop tops. If you are a teenage girl who likes lively and colorful outfits, then you should go for Ankara outfits. High heels and an elegant necklace with Ankara outfits can make you look fashionista of the party!
Denim Look For Teens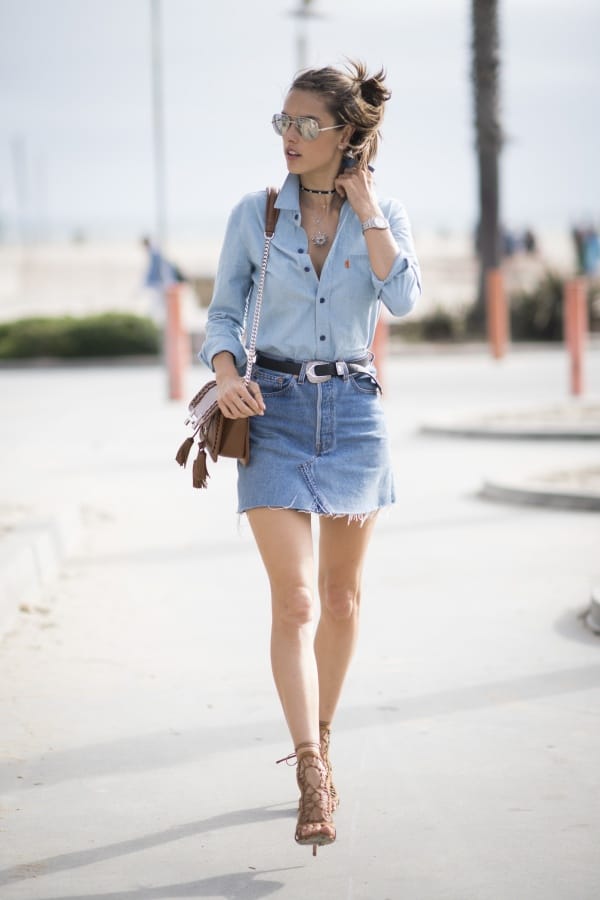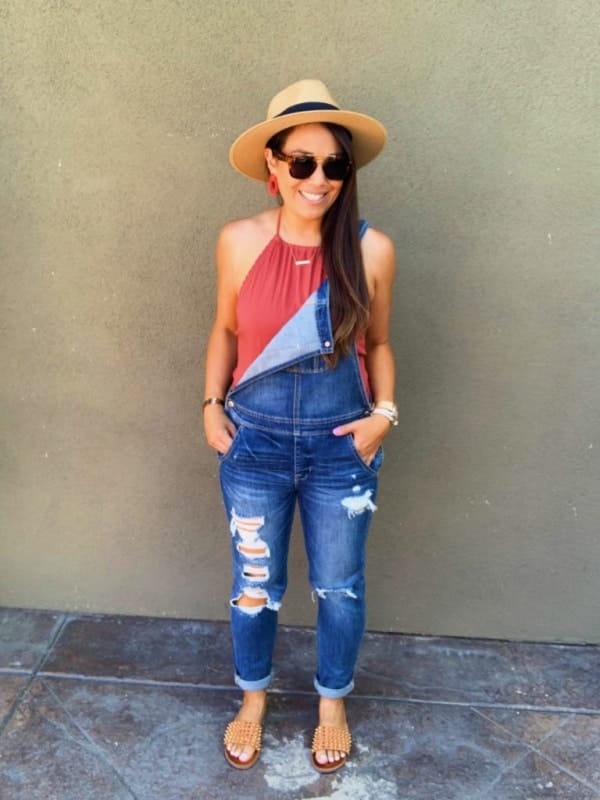 Popular easter outfits for teenage girls include a whole list of denim outfits in it, the reason being denim is very experimental and denim looks always create a different style statement. You can try wearing denim jackets with leather pants, denim skirts with cool top or tee, denim shirts with dark-colored jeans. Add accessories to your look and enjoy this festive season! Also, here we have some Fresh And Simple Christmas Outfit Ideas For Teens.
Denim Jacket With Short Dress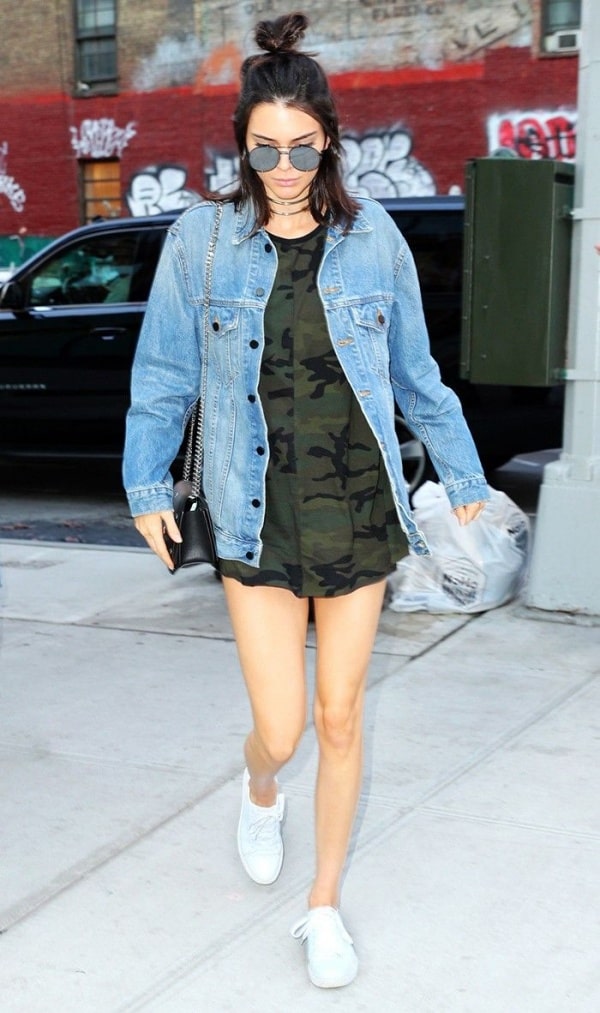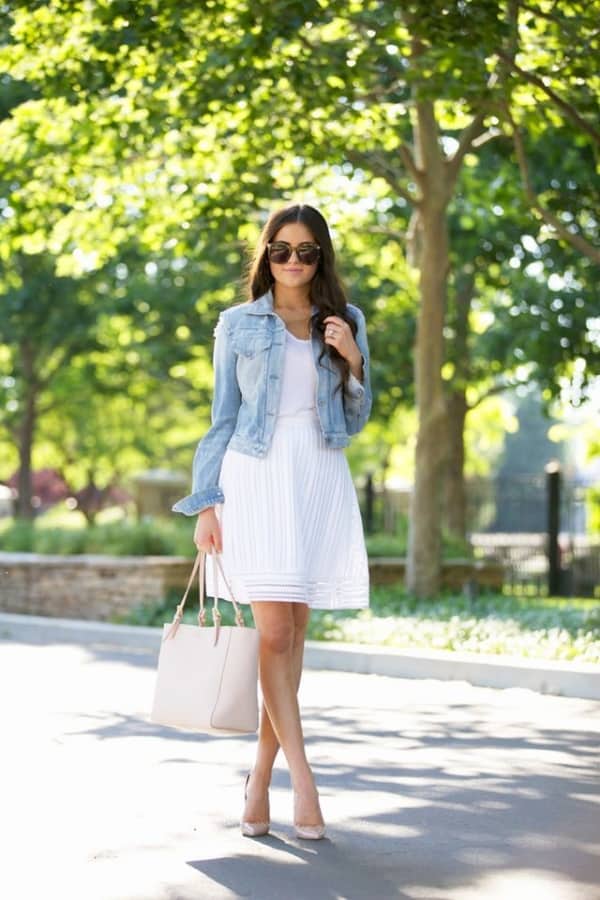 Denim jackets are very easy to mix and match with different outfits. A simple and lovely short dress can be easily worn with a denim jacket. You can buy a floral dress or a printed dress or a maxi dress and can wear a denim jacket with it. Wear short boots and take a sling bag with this outfit and your stunning look is ready.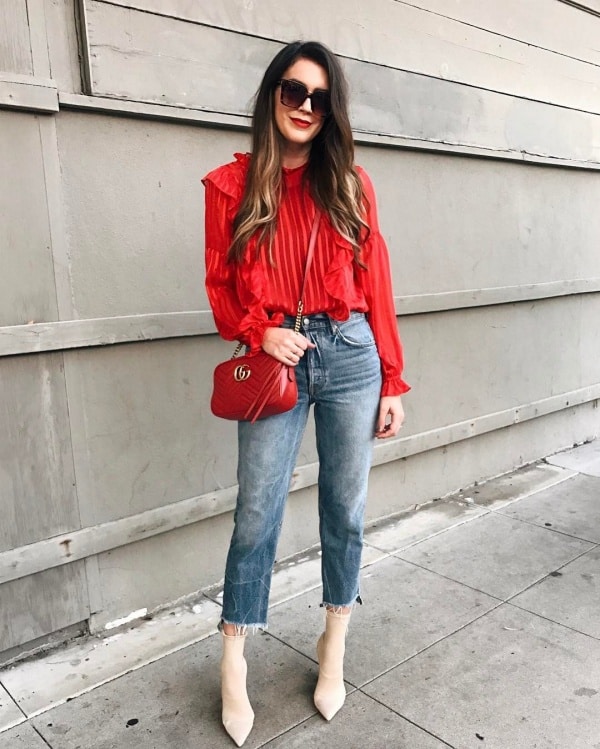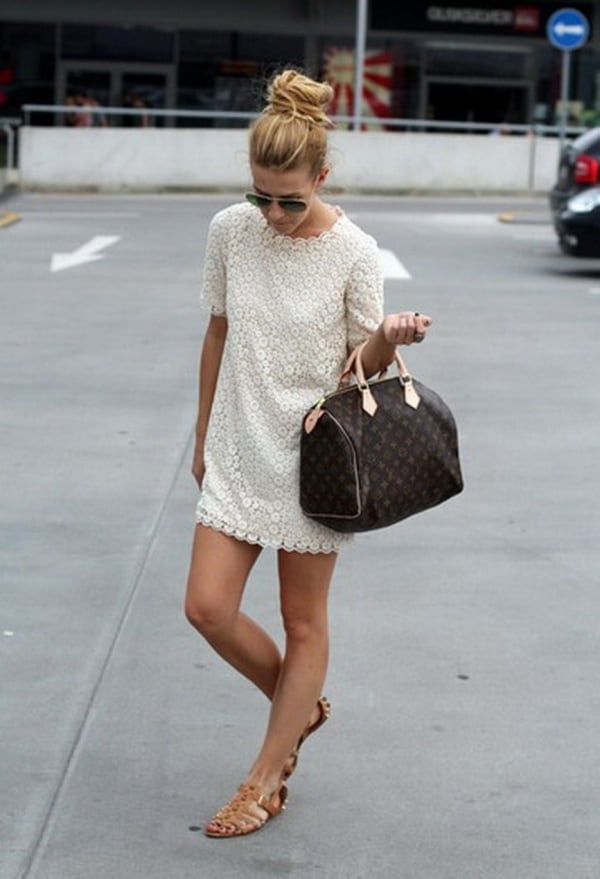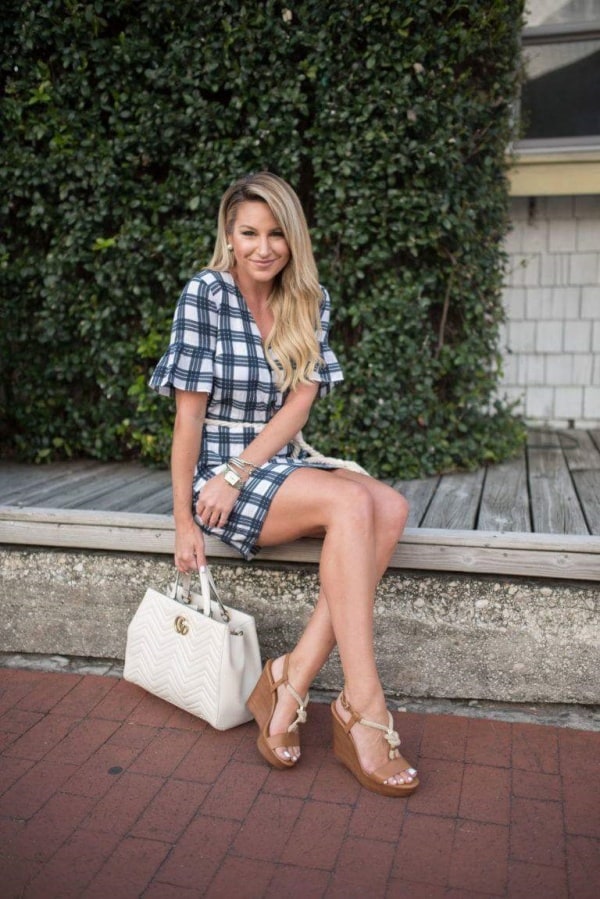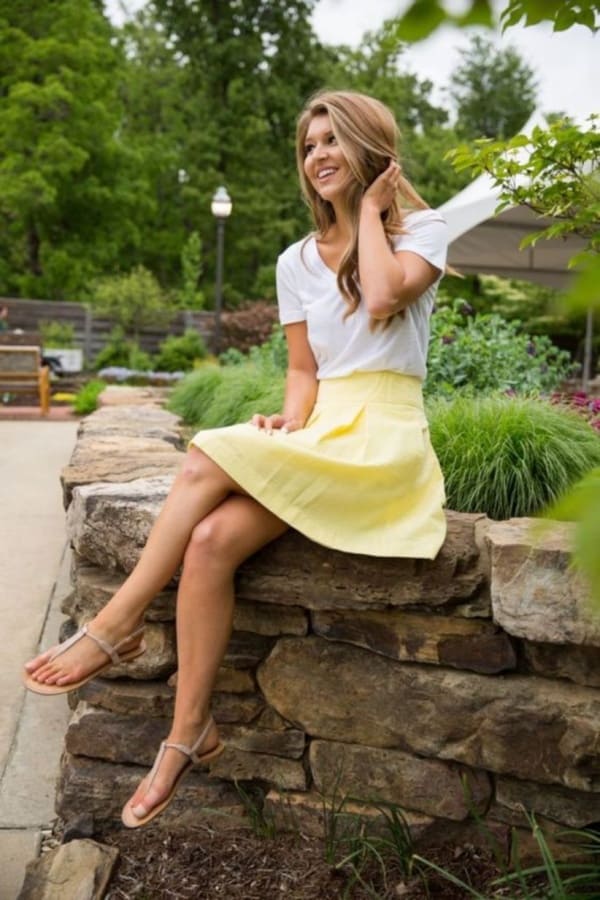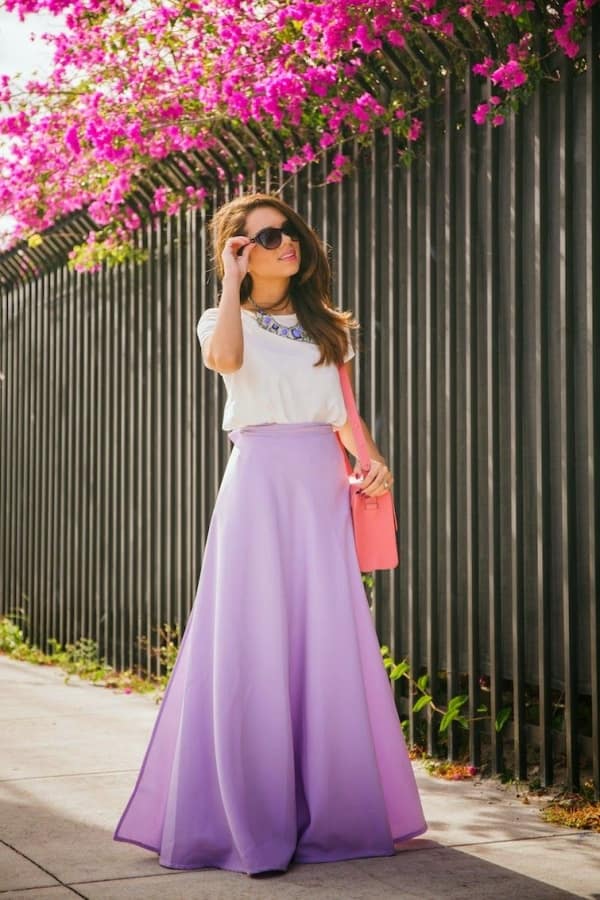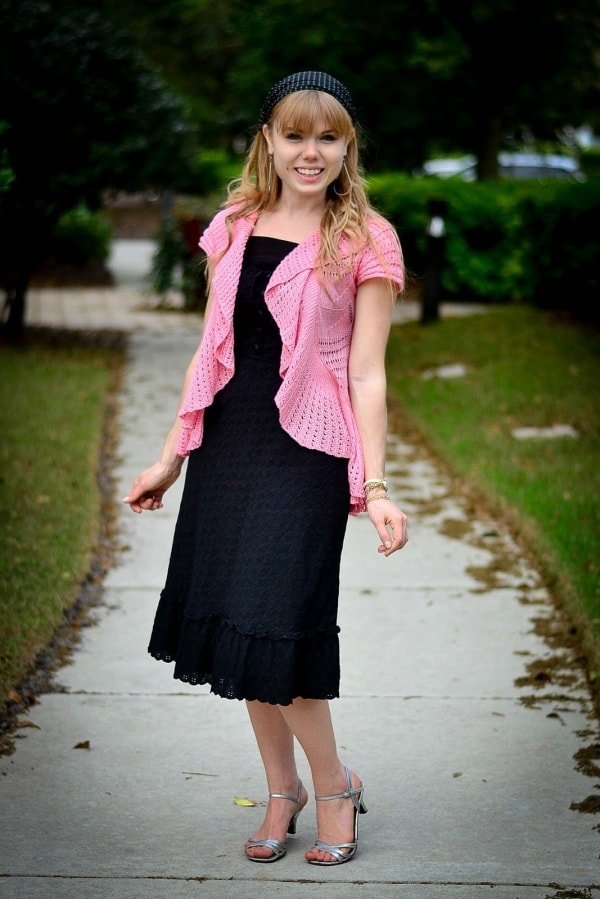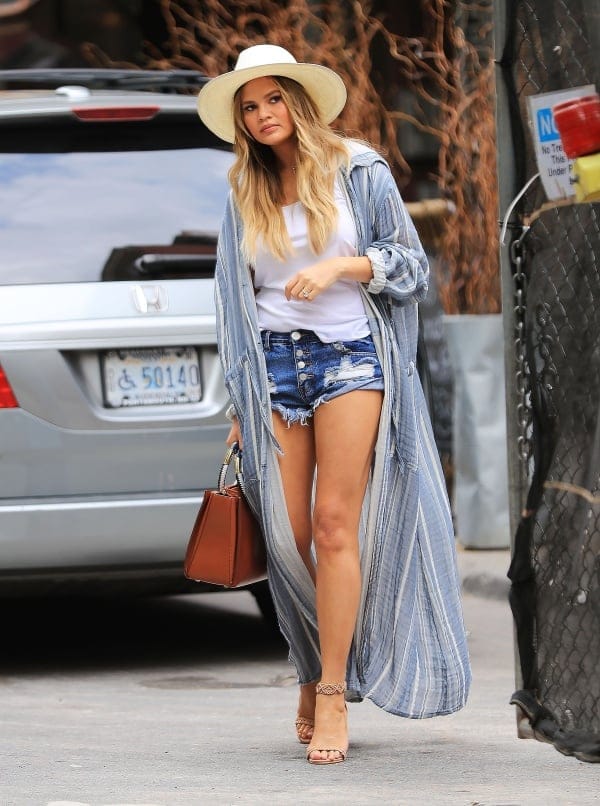 There are numerous easter dresses for teens in the market and some of them are listed above in the article. If you want to show your fashion style this Easter season then you must choose your look wisely. Also, it is really important that whatever you are wearing you are comfortable in it. If throughout the party you are adjusting with your outfit and not enjoying Easter ceremonies then such outfit is of no use. Therefore, you must choose your look sensibly.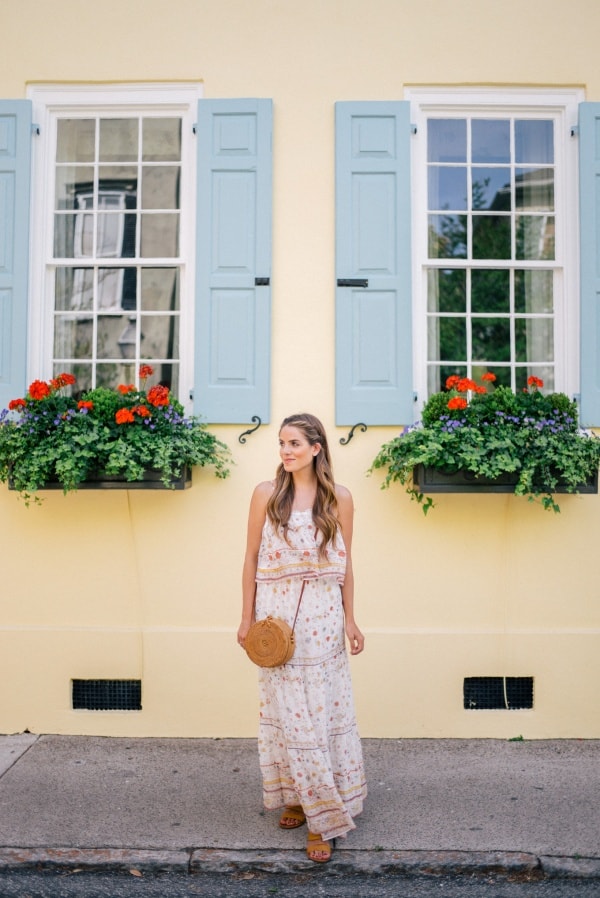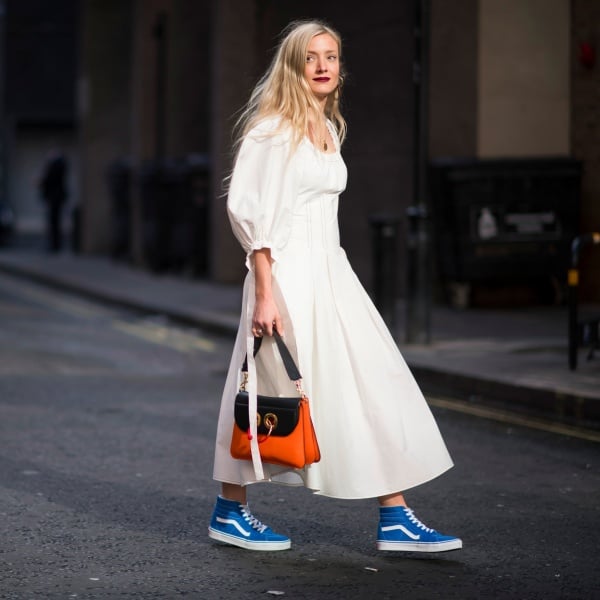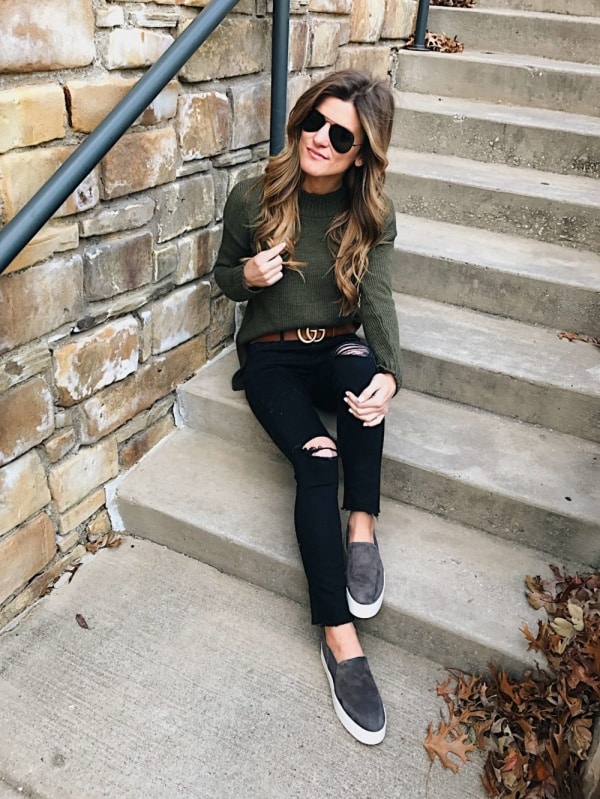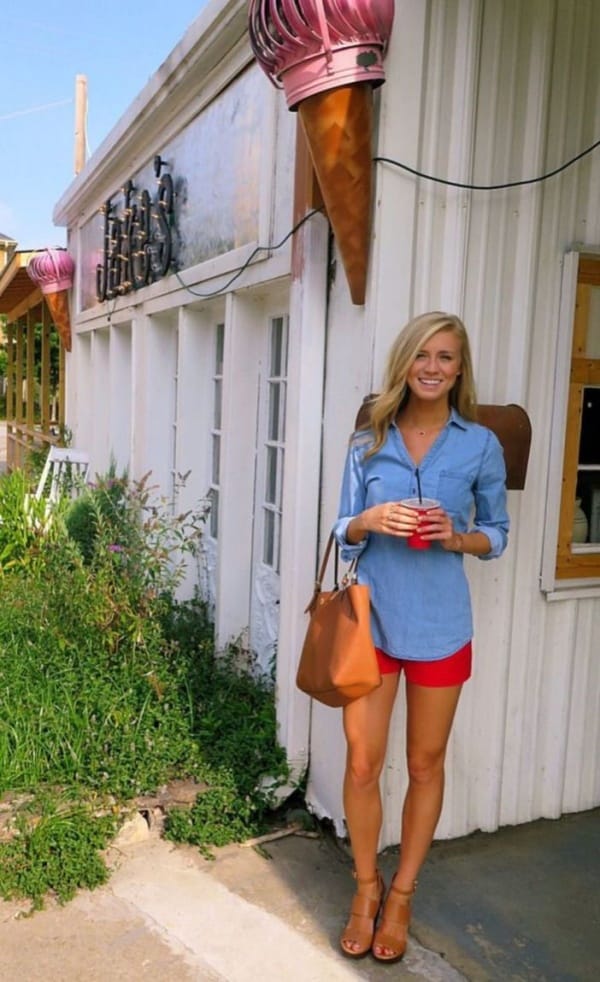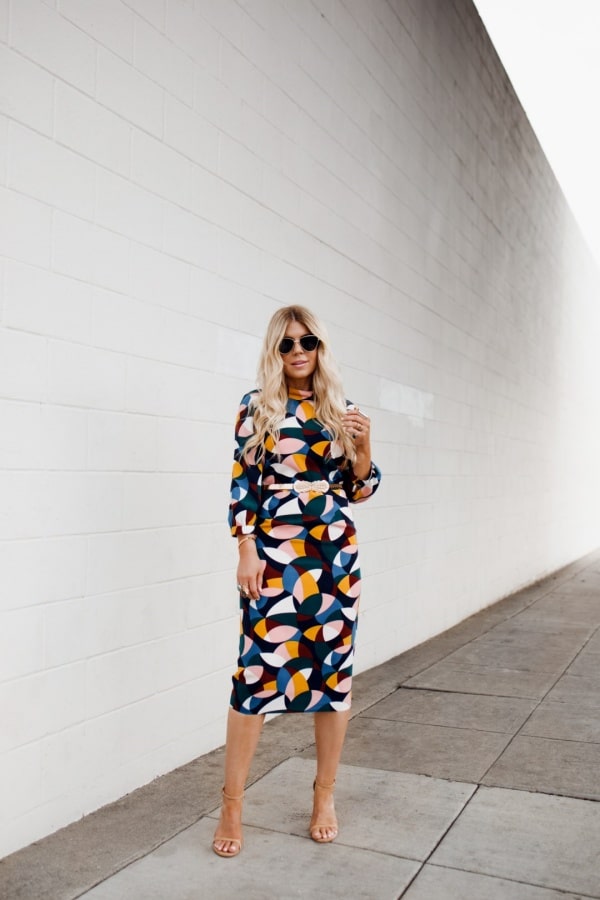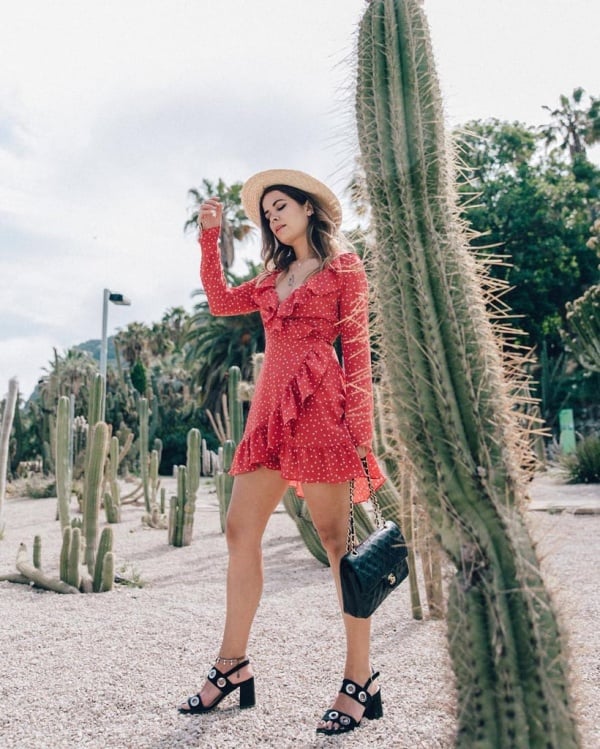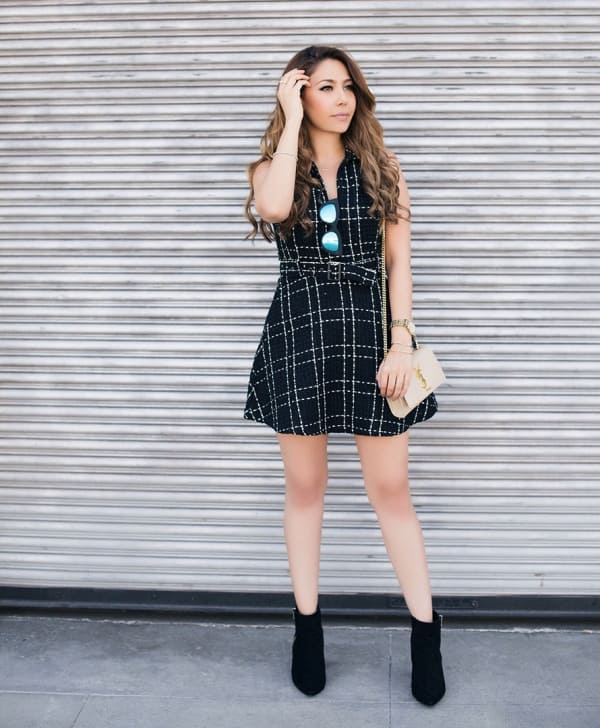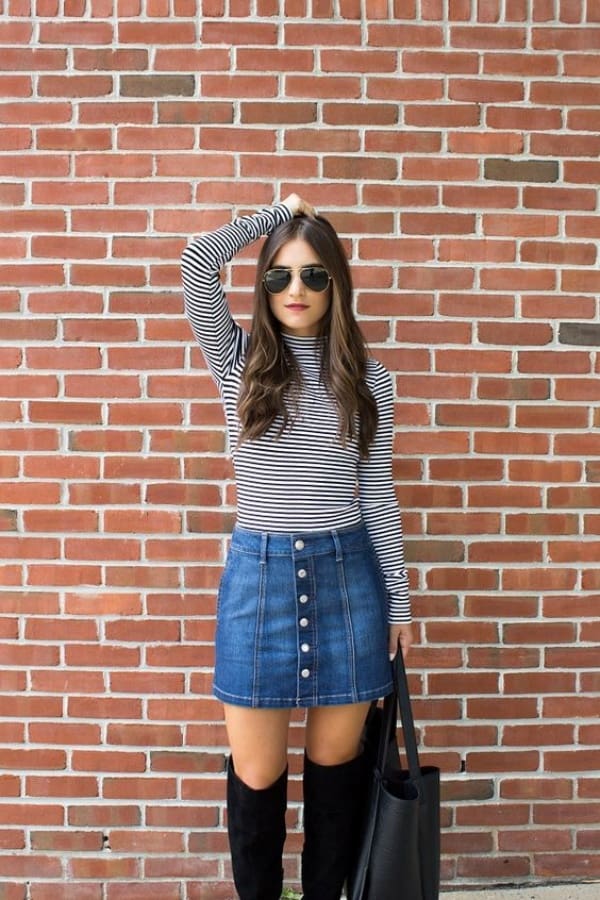 This article will help you in choosing perfect Easter outfits for teenage girls. Easter is a festival that brings happiness and joy with it and you must enjoy it to the fullest and get your favorite outfit for the parties. Here we present some Best Fall Casual Work Outfits For Women. Now, what are you waiting for Easter is here, go and buy your favorite outfit, dress up and rock Easter parties with your style statement!