If you are the one who is planning to get a tattoo, then you can try a negative space tattoo designs. Any individual who loves tattoos must go for this extremely unique tattoo. You can use various tattoo designs to add in these types of tattoos according to your preference. To get a complete understanding of these elegant tattoos, you simply need to see them with your own eyes and when done properly, these tattoos are excessively suave for words.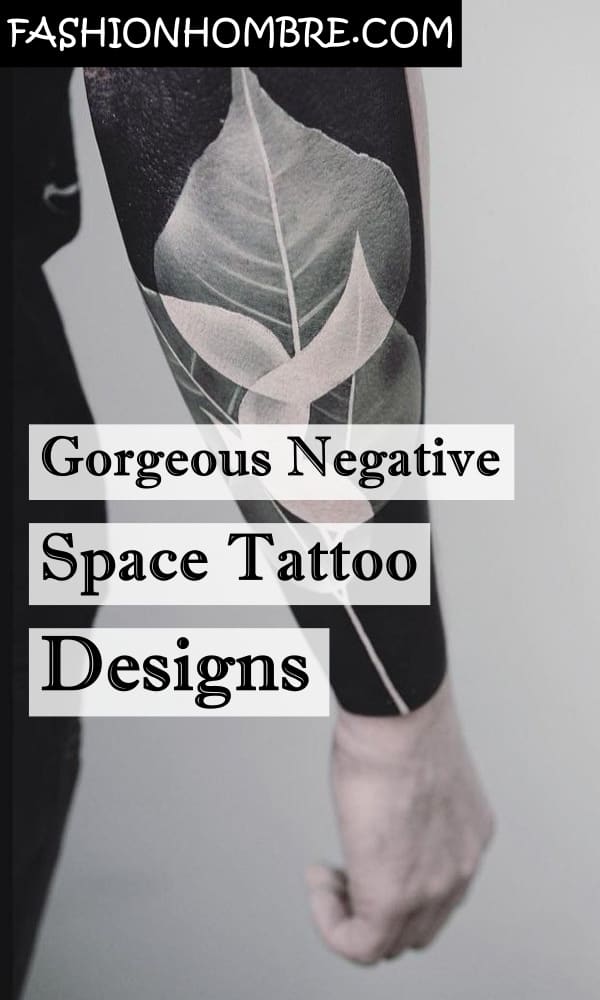 This kind of technique in tattoos is widely by tattoo artists to attain outstanding and imaginative results. You must visit an experienced tattoo artist, who can do this perfectly and makes that blank space stand out. Hence, in this post, we are giving you meaning, placements, and a list of different negative space tattoo designs.
Meaning Of Negative Space Tattoo
Negative space tattoo is also known as a reverse tattoo and is a technique used wherein there's a proposed part of the skin left uncovered for the preferred design to be formed. These tattoo designs widely rely strictly on black ink, so they are amazingly affordable in comparison to other options. Mainly, the absent areas form an outline shape of any preferred image you may have in mind. Thus, these tattoos are designs playing with reverse images with skin as the chief subject. These are those types of tattoos that people get when they want something special.
The key to all negative space tattoos is to use your usual skin color for the lightest parts of your tattoo design, frequently the subject of the piece. One of the most interesting things about these tattoos is that you would believe that the eye would be drawn to the darker parts of the representation, but in actuality, our brains are programmed to see the picture inside.
Placements Of Negative Space Tattoo
For those of us that are eternal dreamers, negative space tattoos can bring space right, and remind us of just how small we are as compared to the cosmos. The scale of the design must be your first reflection surrounding where you place your tattoo. If you are choosing a detailed piece, your tattoo will need to be large enough to have room for the fine lines and elaboration that it demands.
Negative space lettering tattoos are an ideal example of details that tends to need a bit of room. Whereas, a small negative space tattoo can go in a barely-hidden place like the outer rim of your ear, around a finger, ankle, wrist, or the nape of your neck for an astonishing effect. Therefore, you must carefully select a body part where you want to get inked negative space tattoos. Some of the highly preferred body parts to get these tattoos are the forearm, shoulders, legs, biceps, chest, elbow, and upper arm.
Best Negative Space Tattoo Designs
Negative Space Sleeve Tattoos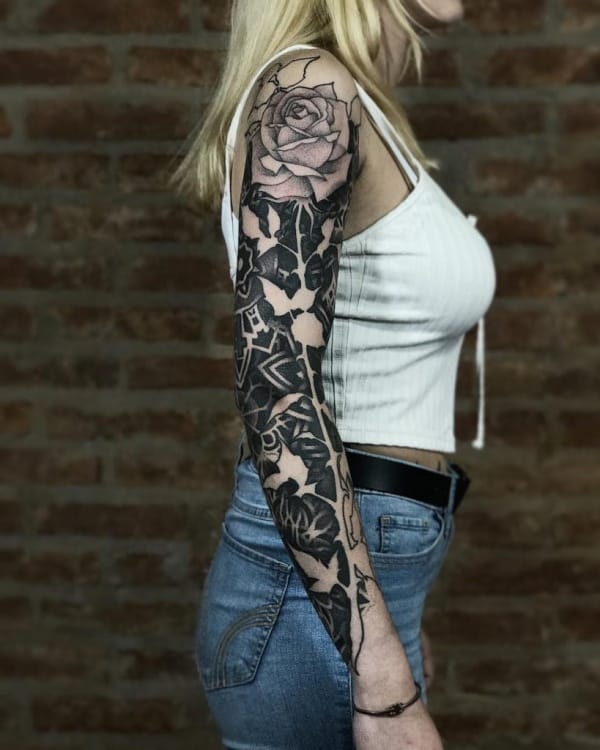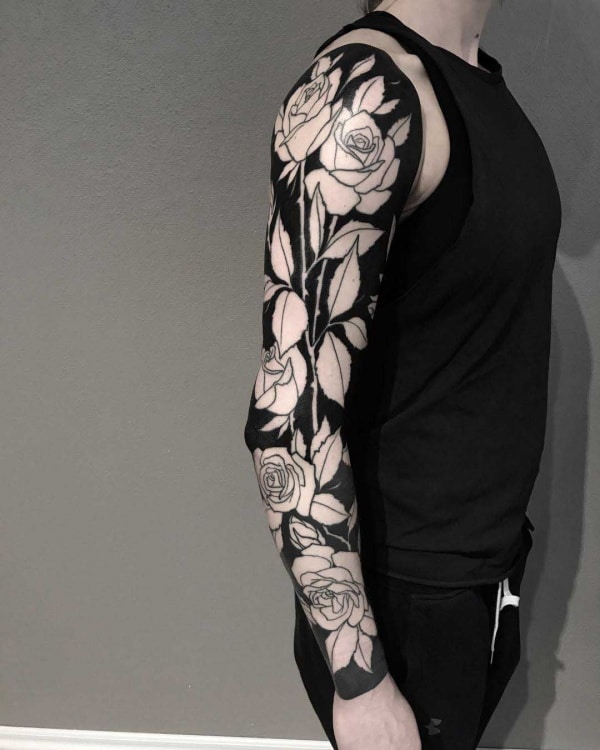 Negative space tattoo in sleeves looks very nice and is highly preferred by men and women. These are highly popular due to their placement and symbolize the personality of the wearer. You can choose various tattoo designs for negative space such as zodiac sign, floral, traditional, and various others.
Negative Space Cross Tattoos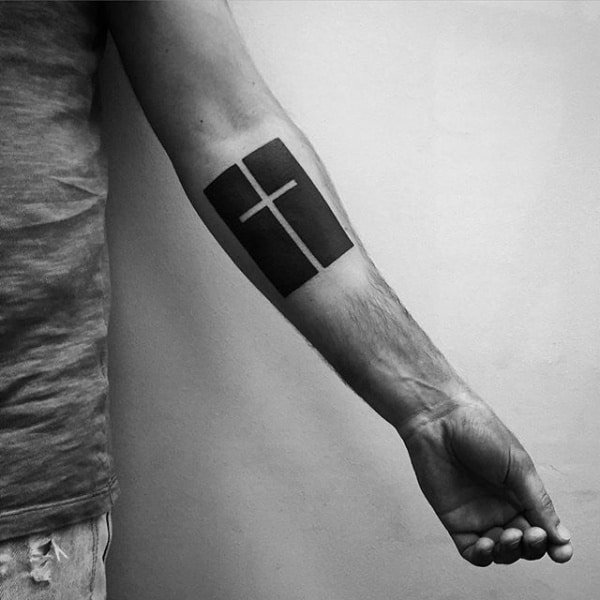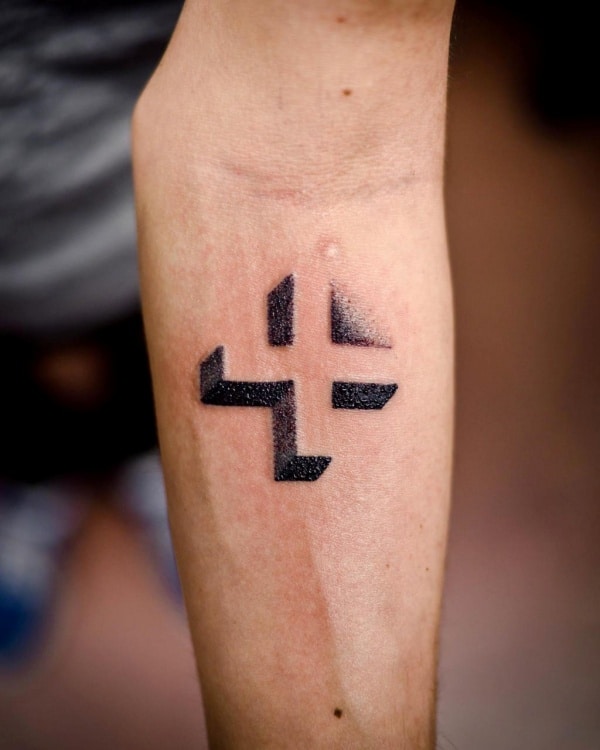 Cross tattoos are a very popular tattoo designs especially amongst the followers of Christianity. This tattoo represents the belief of the wearer in god and religion. You can choose the size of the Cross tattoo in a negative space theme as per your choice. Additionally, this is a classic idea and encourages us to fight against the troubles.
Negative Space Rose Tattoos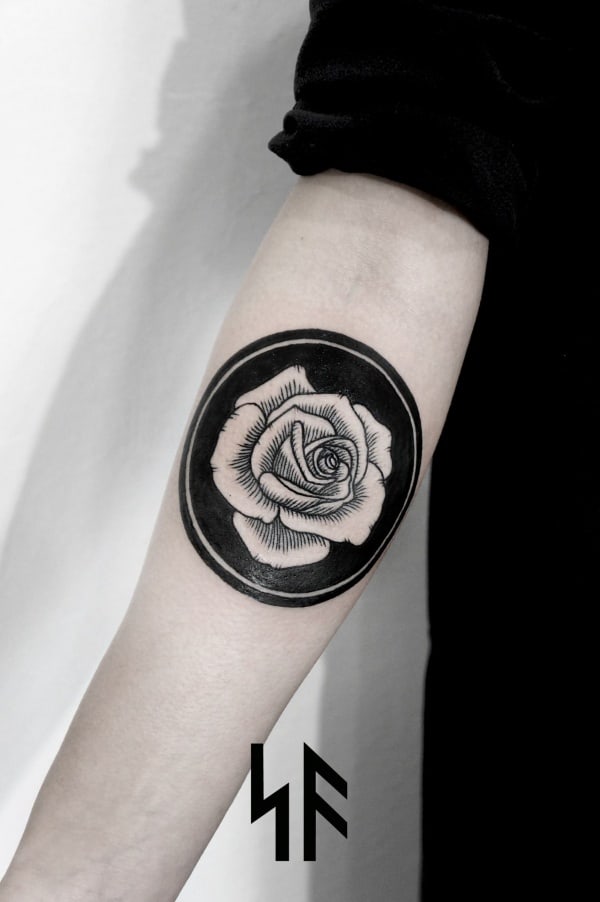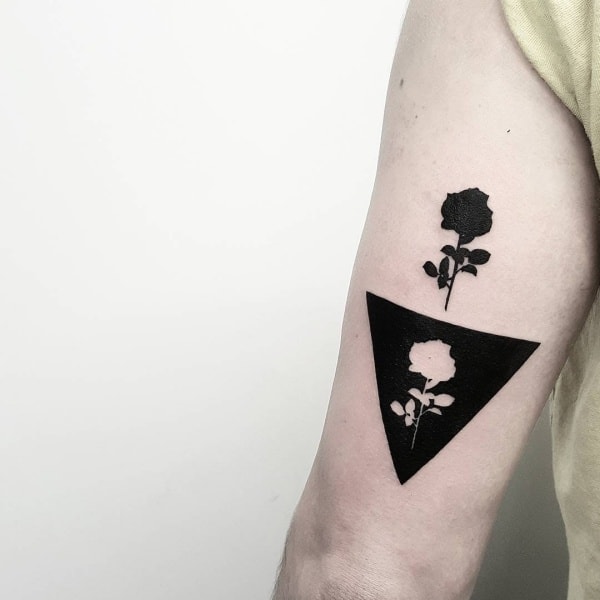 Negative space rose tattoo is particularly more important to the women. Women love roses and this tattoo shows their love for nature, flowers, and roses. Rose in negative space art looks very eye-catching and catches the attention of everyone. Besides, for making it more unique and exclusive, you can also add some design elements to it.
Negative Space Tattoo Letterings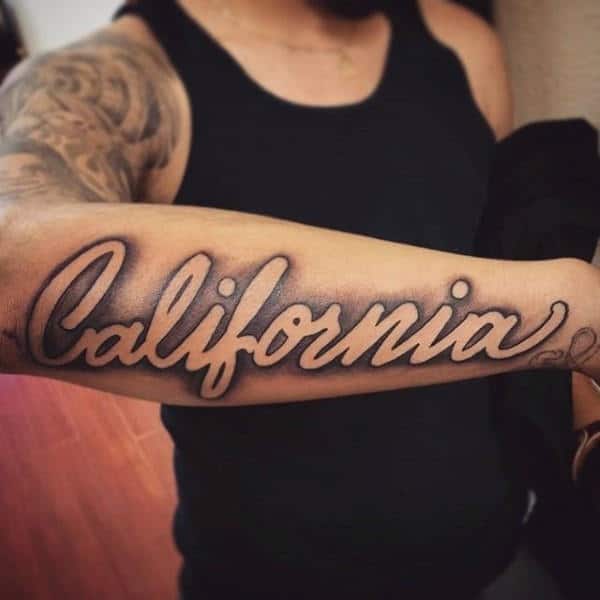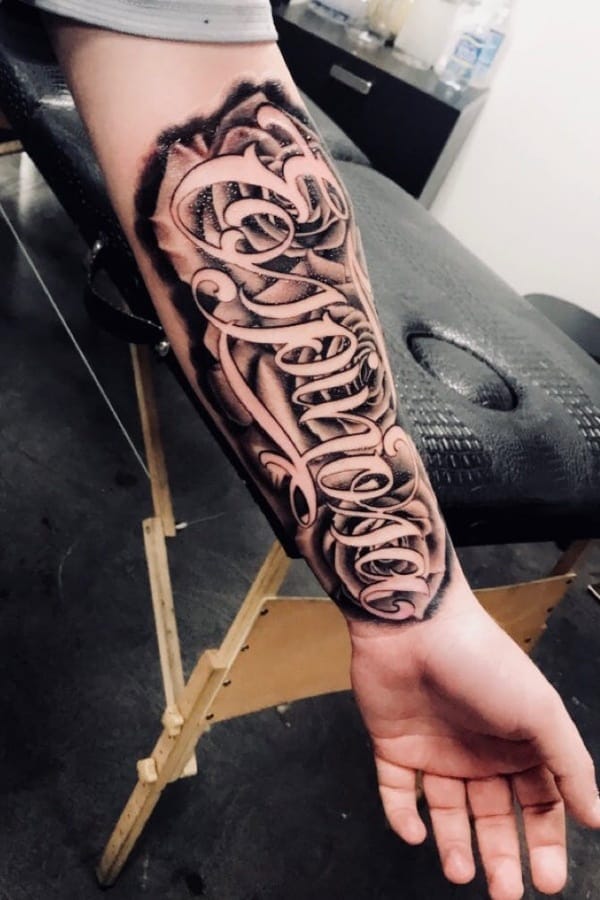 Next in the list is Negative space tattoo lettering. These are text-based tattoos and you can choose the text according to your preference. You can choose various fonts from italics to bold and various others. Many people select font or letters that portray their style in the best way.
Negative Space Watercolor Tattoos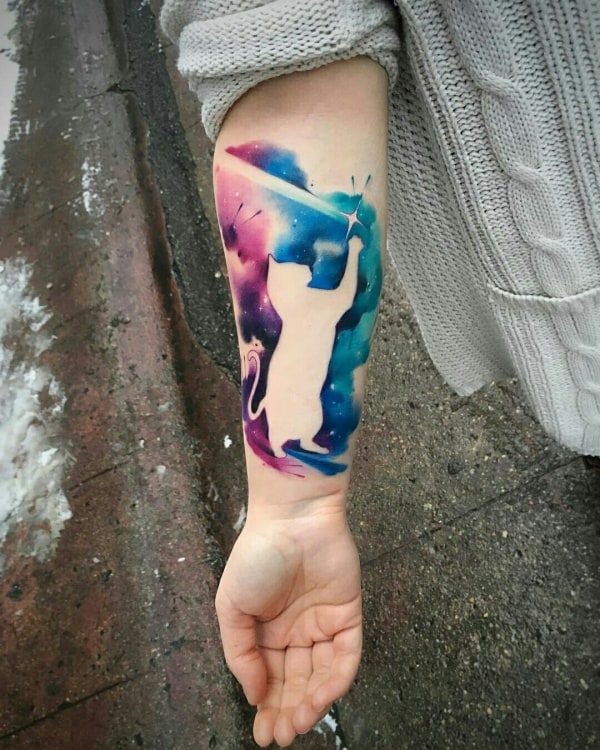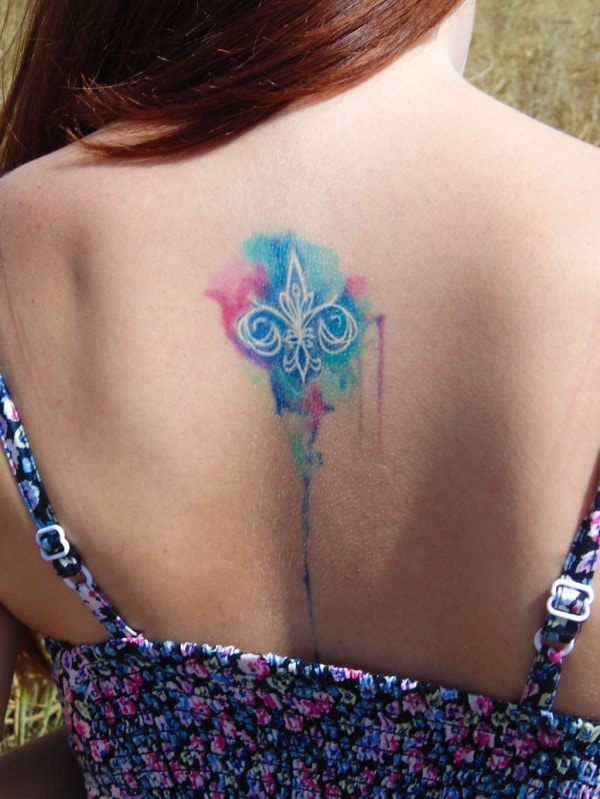 Instead of getting a simple black color ink tattoo, you can also go for a Negative space watercolor tattoo. The design you can select according to your desire and is highly popular due to its colorful and negative space theme. Various colors can be used such as red, blue, yellow, green, orange, and many more.
Negative Space Flower Tattoos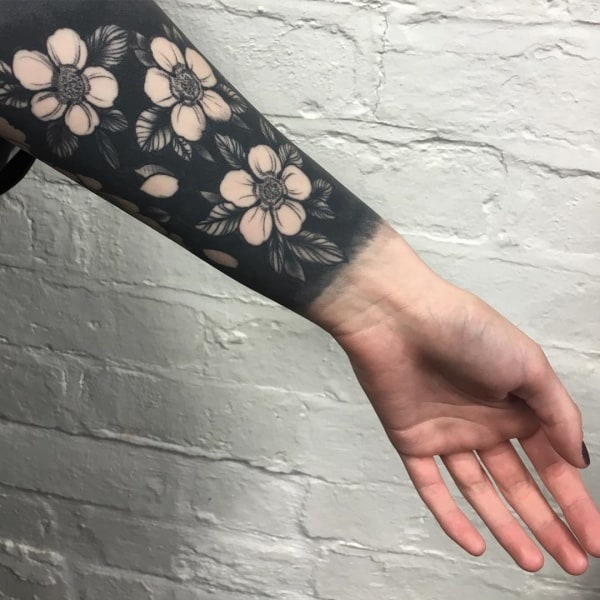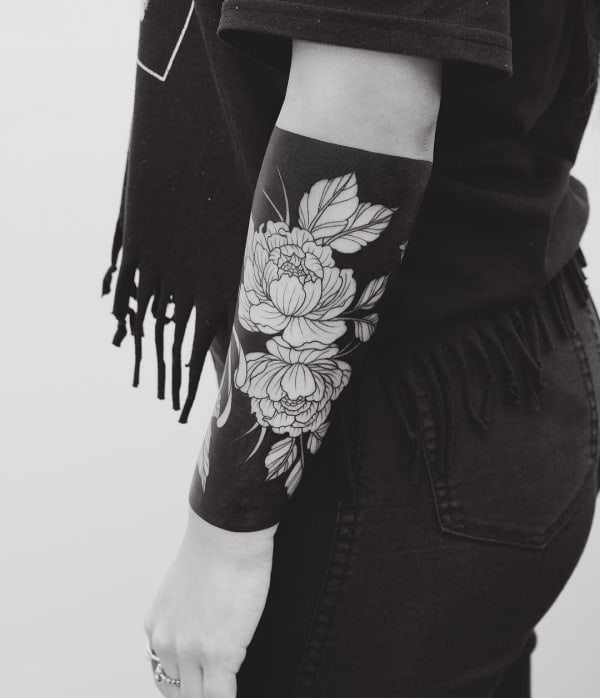 This tattoo is for those girls who love floral designs. There are several beautiful flowers such as lotus, roses, and others which you can choose. Eye-catching flower design in a negative space theme can be inked on shoulders, arms, or wrist. So, you can embrace your love of nature by getting a Negative space flower tattoo inked.
Negative Space Star Tattoos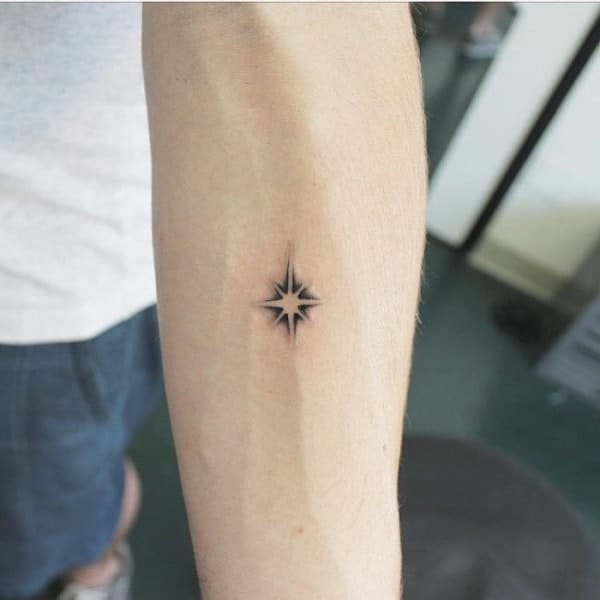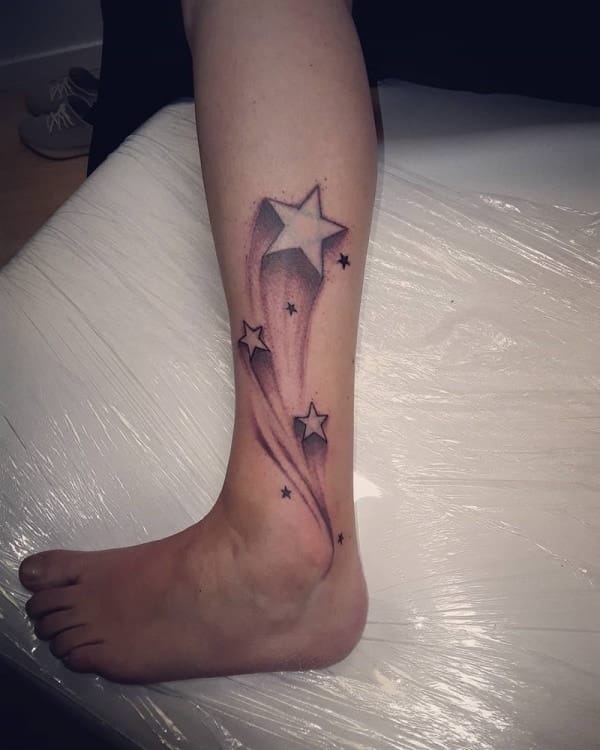 This tattoo design is for those who want some unique tattoo design in negative space. This tattoo looks fantastic and you can combine a negative start with some text which will make it more artistic. You can get this tattoo inked on the forearm, legs, biceps, and various other body parts.
Geometric Negative Space Tattoos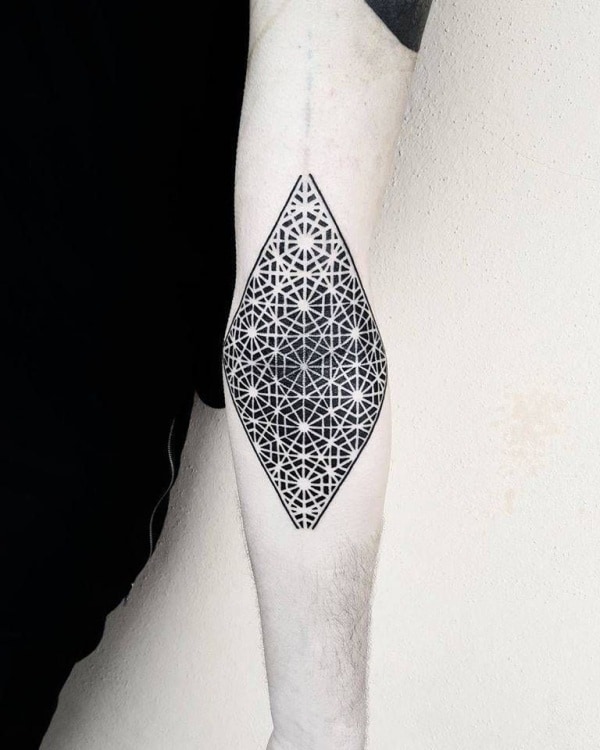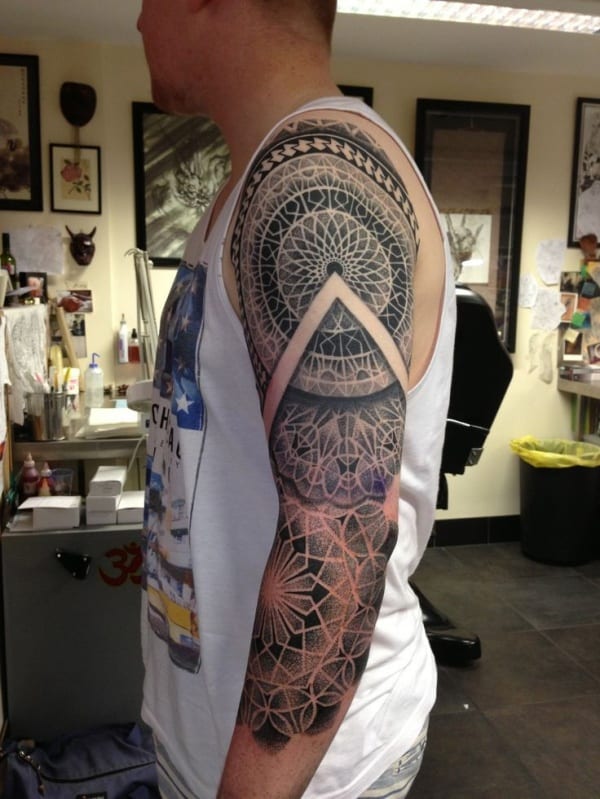 Geometric pattern tattoo design looks good but when combined with negative space then it looks excellent. There are lots of geometric patterns for which you can go for like square, circle, hexagon, and many more. This tattoo can be inked on your favorite body part and will attract the attention of everyone.
Negative Space Tree Tattoos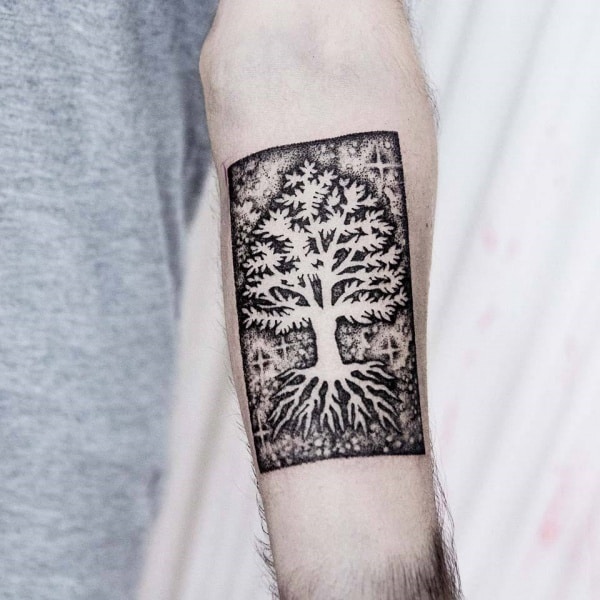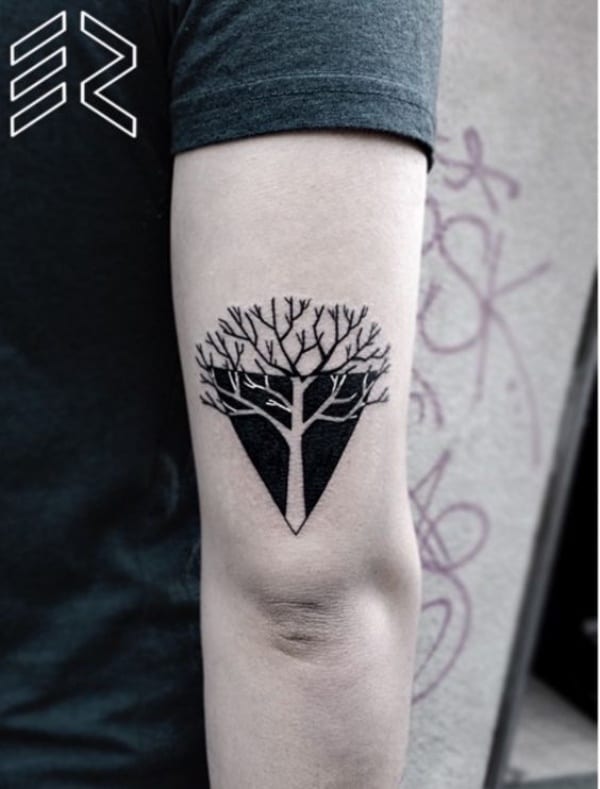 You can also go for a negative space tattoo with a tree on it. Tree tattoo symbolizes love for nature, growth, the ability to stay strong in difficult situations, and many more. It also signifies growth in a positive direction. Furthermore, it can be inked on the chest, forearm, legs, or in such body parts where tattoo artists will get enough space to ink it.
Negative Space Skull Tattoos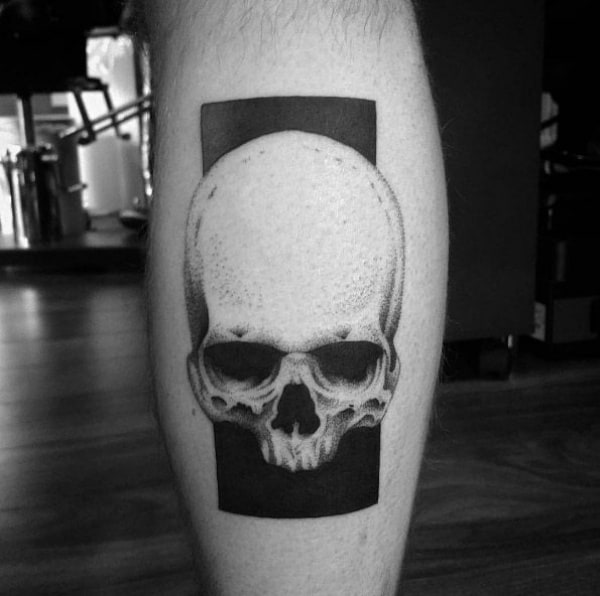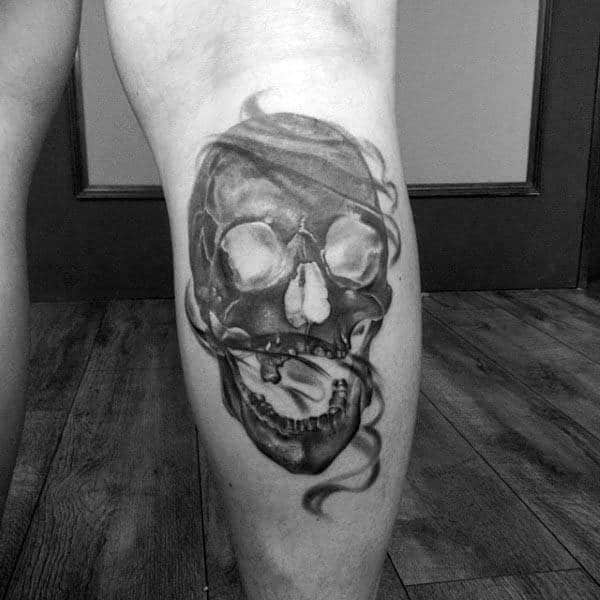 Skull tattoos designs are very popular all across the world and negative space adds an extra element to it. This design normally composed of a skull with negative space. The size of the skull depends on your choice and it symbolizes death, courage to face death as well as the fearless personality of the wearer.
Negative Space Wolf Tattoos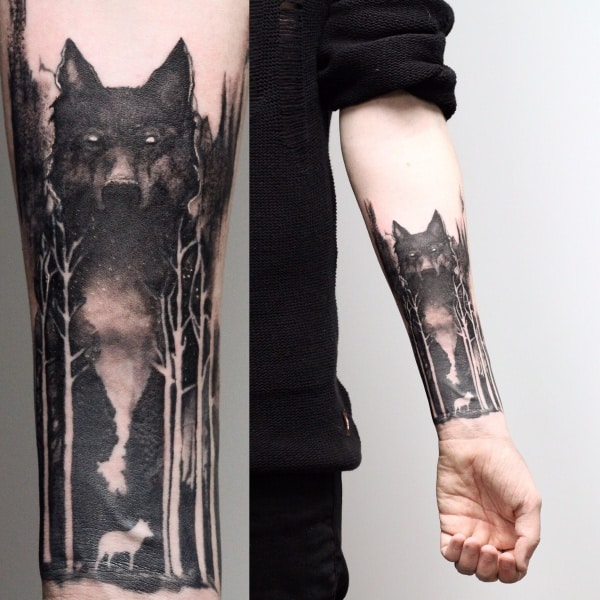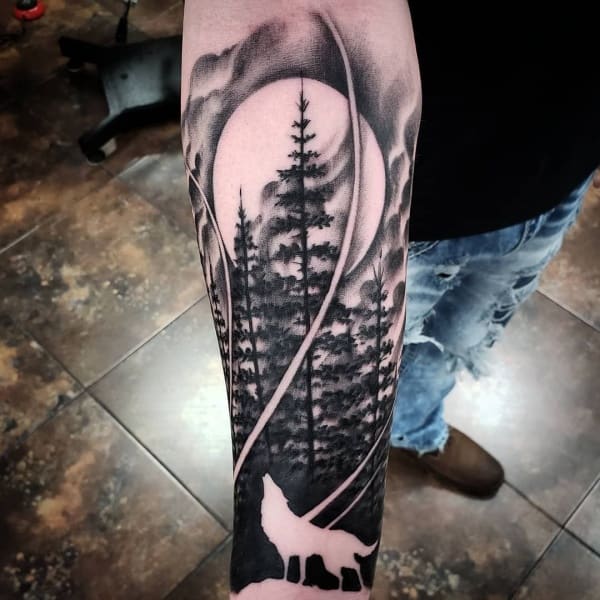 Next on the list is the wolf tattoo. Wolfs are one of those animals which are known for their high strength. Men especially go for this tattoo and choose a forearm or full sleeve so that it can easily visible to everyone. Thus, the black negative space in wolf tattoo design will make it very unique.
Negative Space Snowflake Tattoos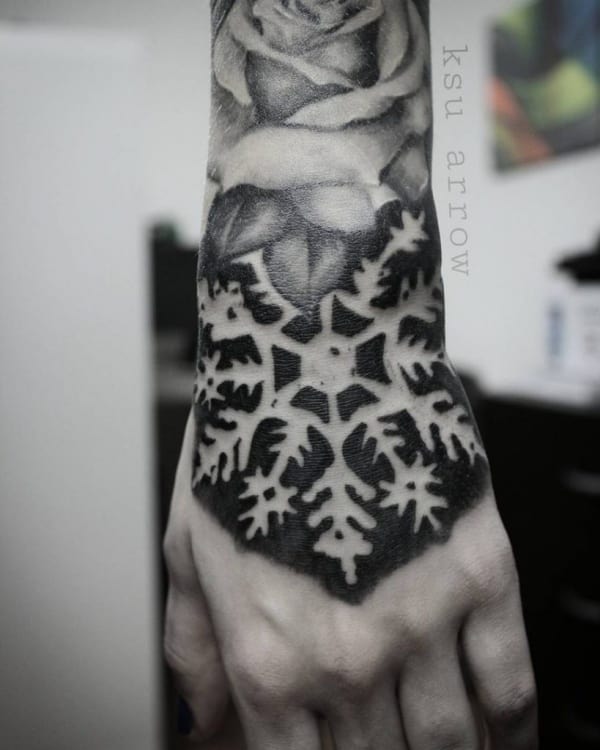 Snowflake tattoo is one of the cutest tattoos are looks very gorgeous. Many people choose to get inked Negative space snowflake tattoo. Snowflakes describe your personality that is cool and full of joy. It also symbolizes happiness, your love for nature, and cold weather. In addition to this, the size of the Negative space snowflake tattoo depends on the space of the body part where you want to get it inked.
Negative Space Forearm Tattoos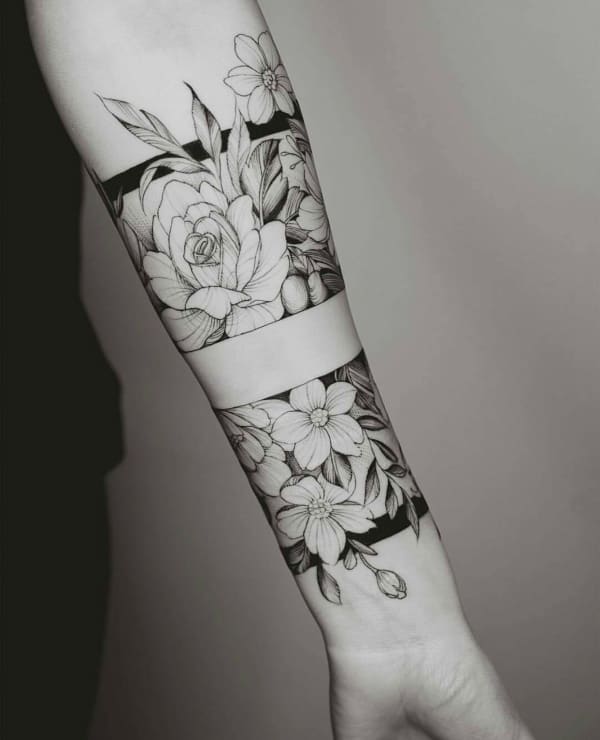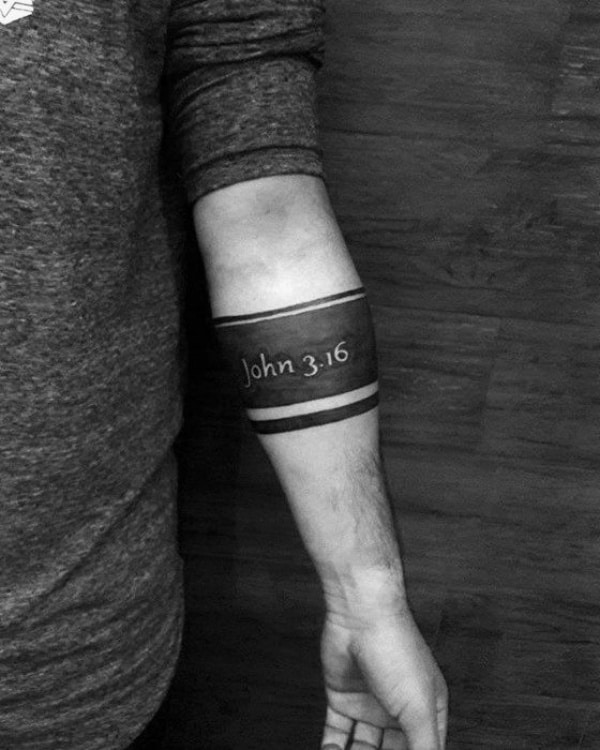 One of the very popular body parts to get a tattoo inked is Forearm. Forearm tattoos are very good for expressing your feelings by using the theme of negative space. This tattoo is very appealing and shading done properly makes it perfect. Furthermore, it signifies high energy and your positive thought towards life.
Negative Space Wrist Tattoos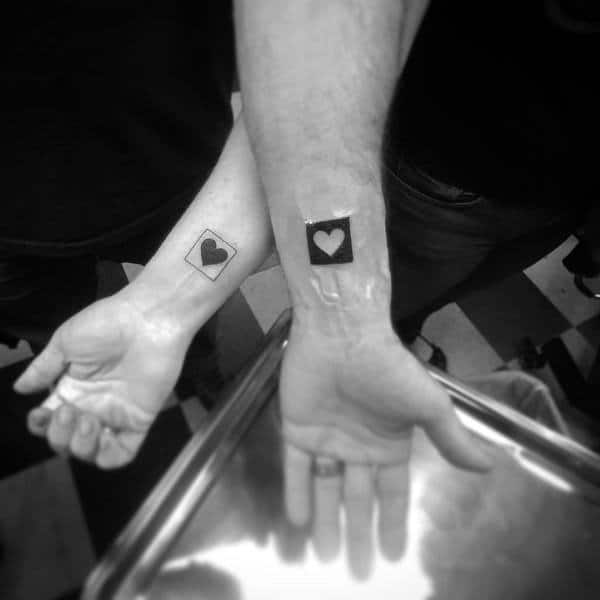 This is one of the special and cutest tattoos. Wrist tattoo can be easily visible and are small in size. This tattoo with a negative space theme has wonderful shading and is eye-catching. You can choose several tattoo designs to get inked in wrists such as heart, flower, bird, tree, and many others. They are mostly carried out by girls and can be inked in several colors with a perfect negative space.
Negative Space Mandala Tattoos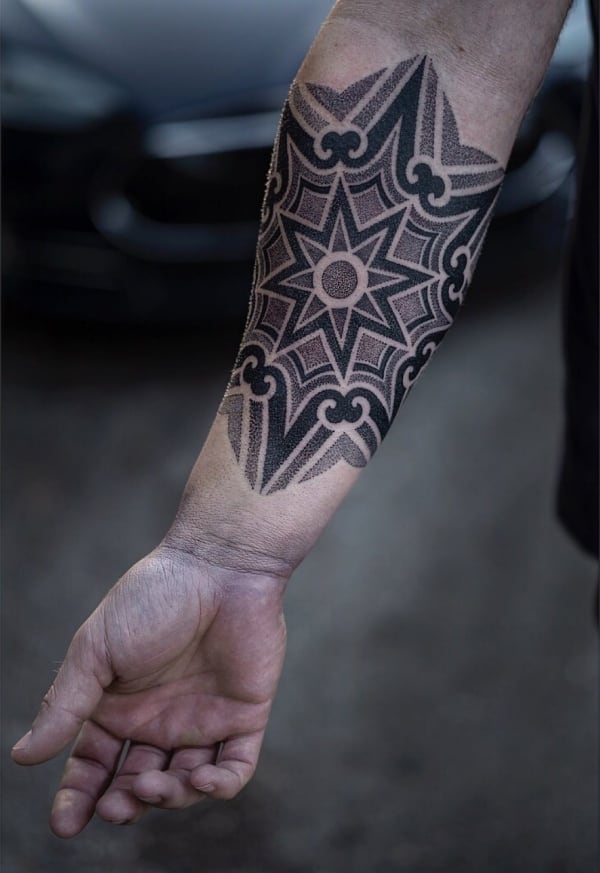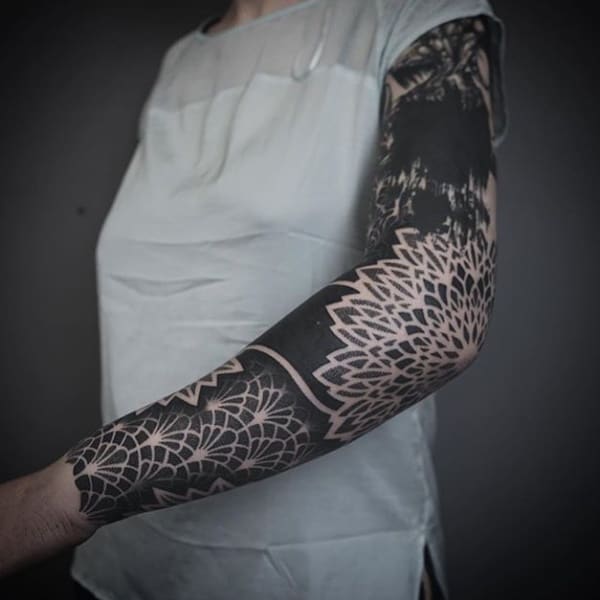 Mandalas are represented in diverse religions such as Christianity, Hinduism as well as Buddhism. So you can go for it in many sizes and various forms like sun design, two in one Mandala, clock design and others. These types of tattoos are a true indicator of belief in religion and people usually go for it to calm their minds.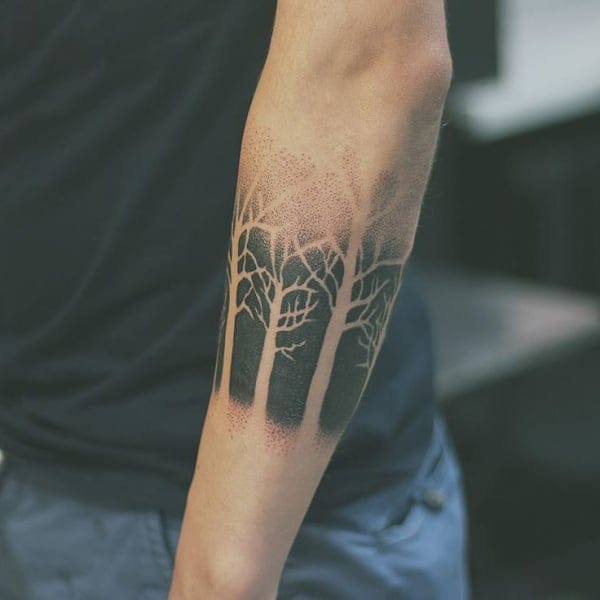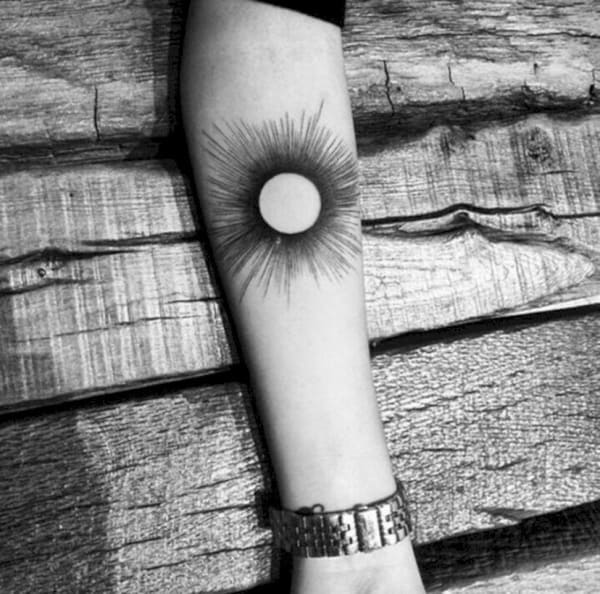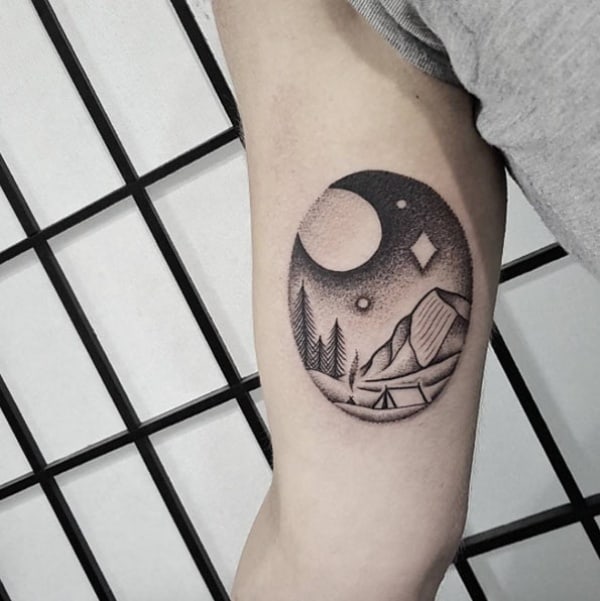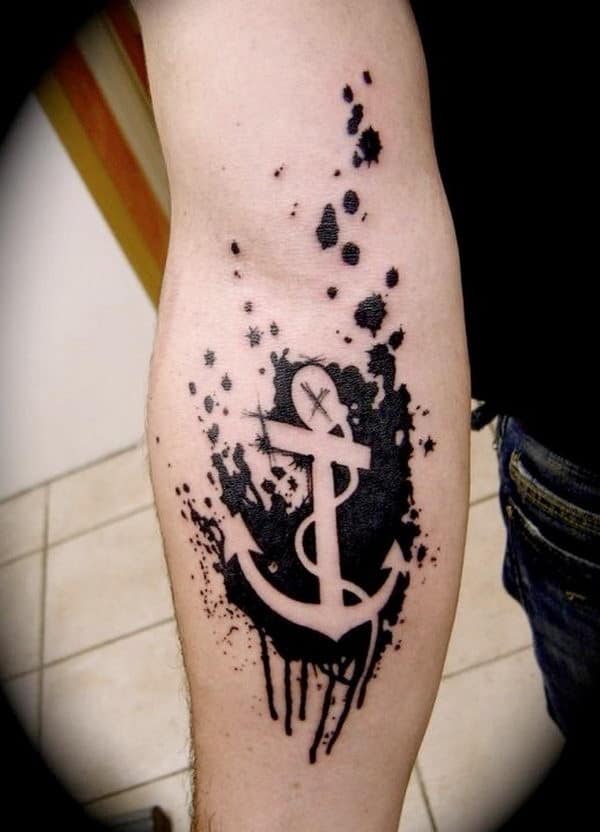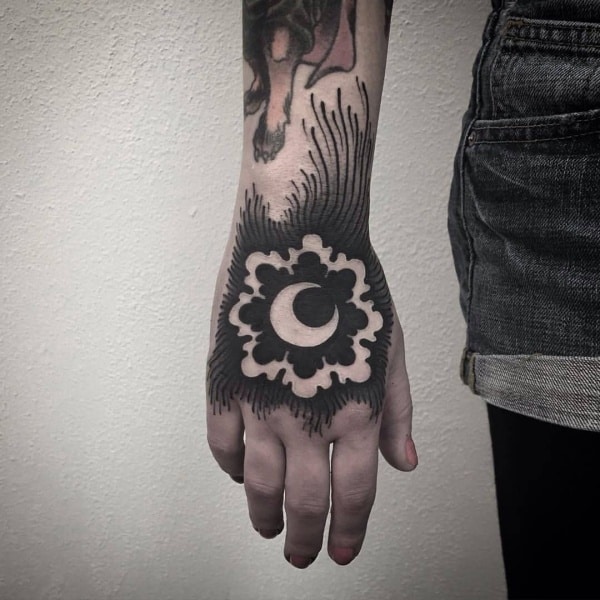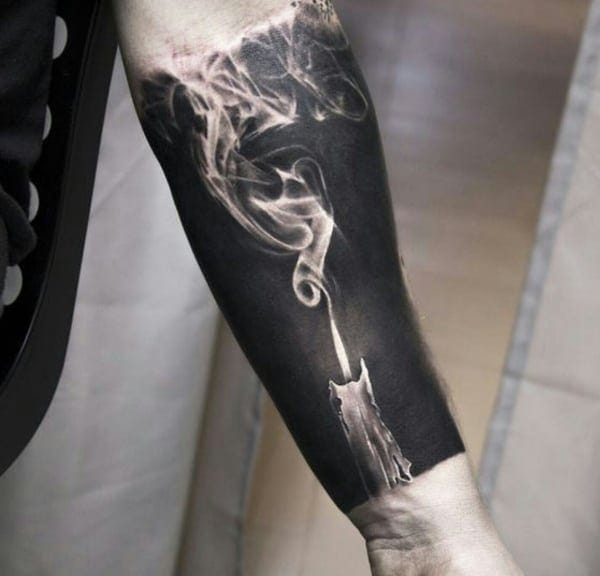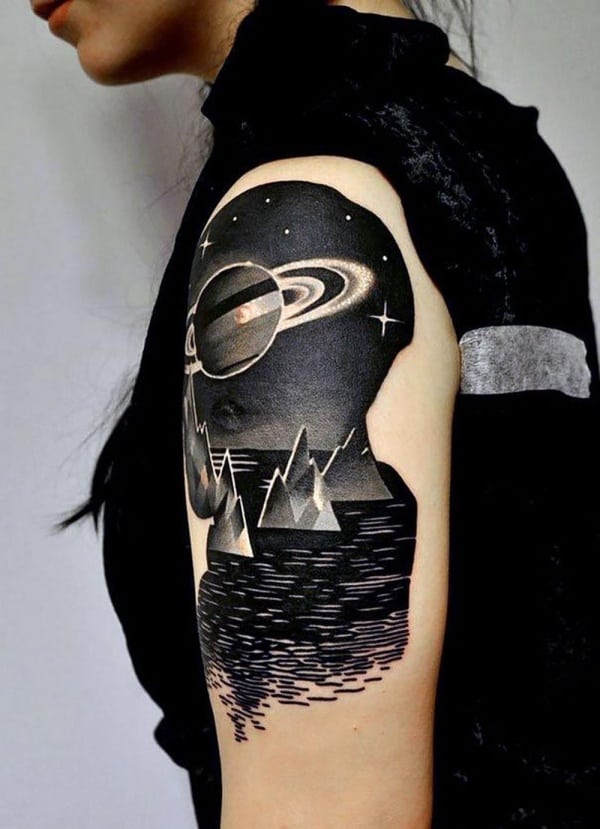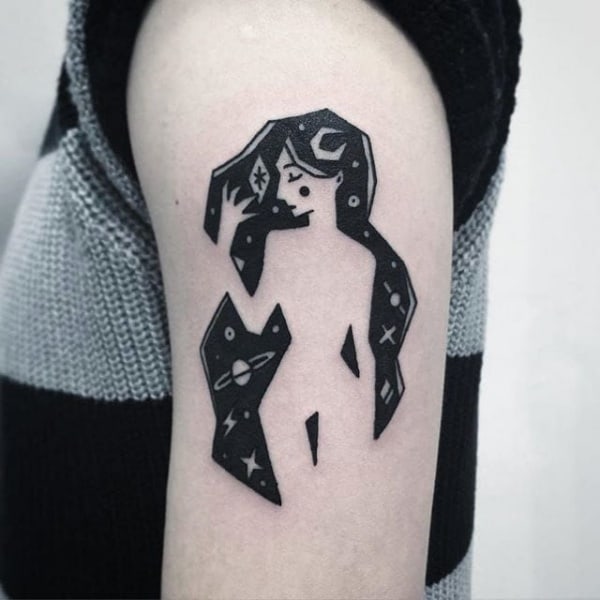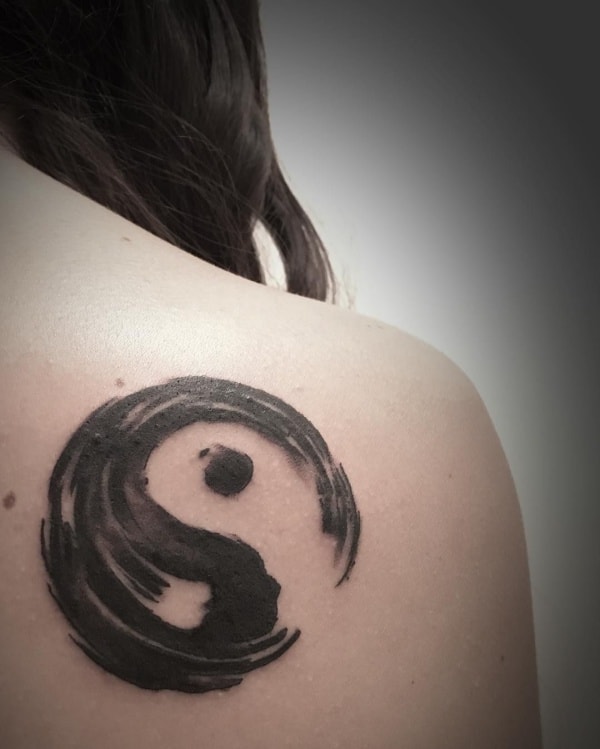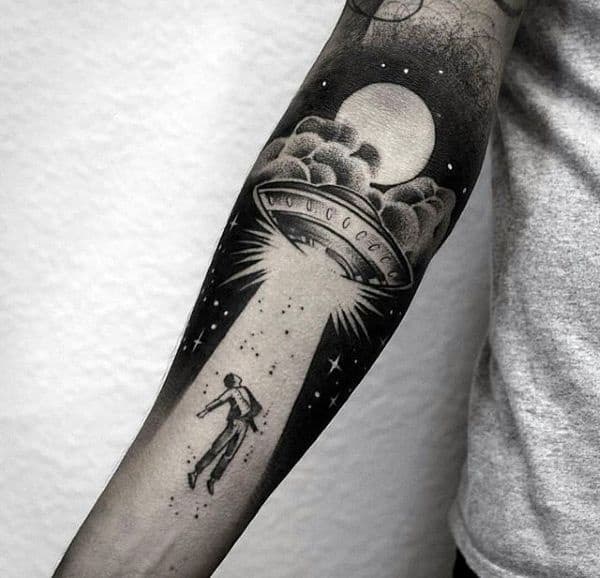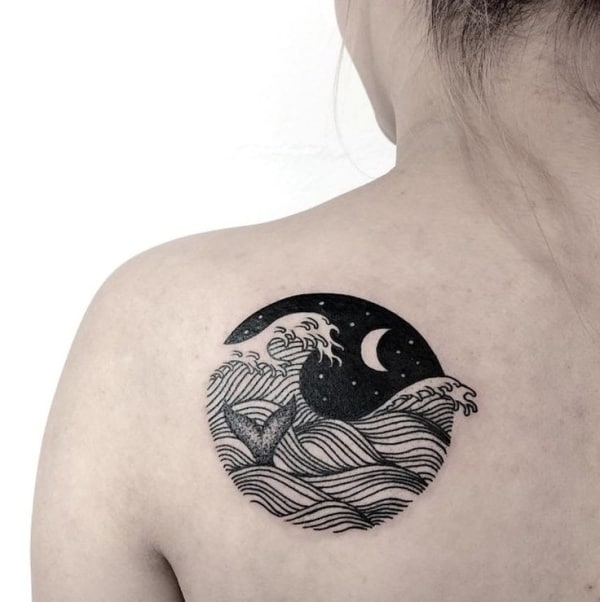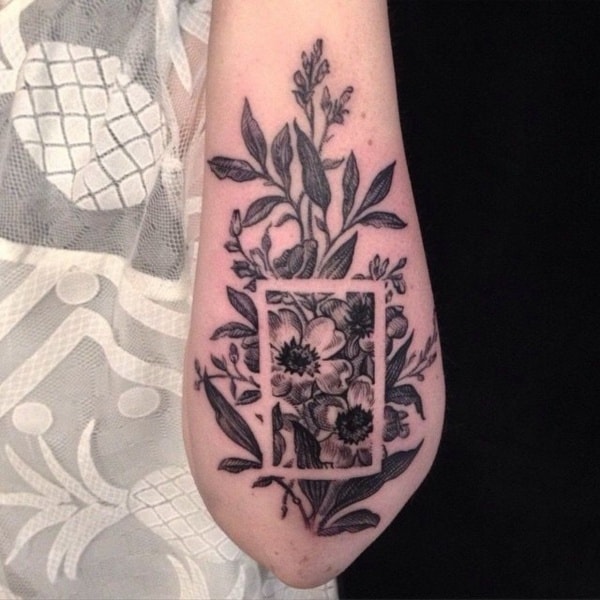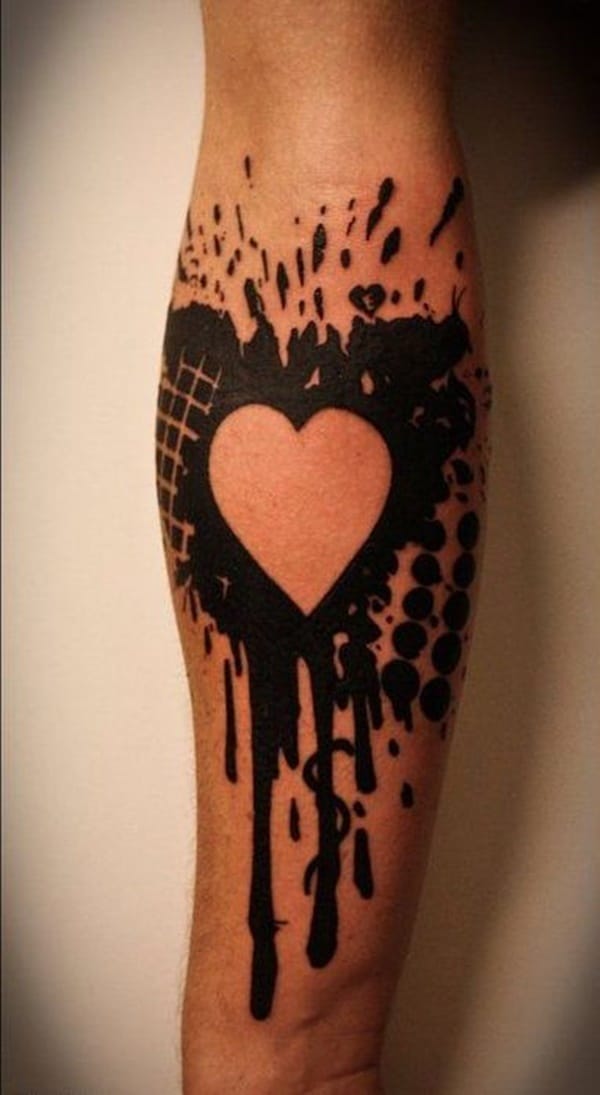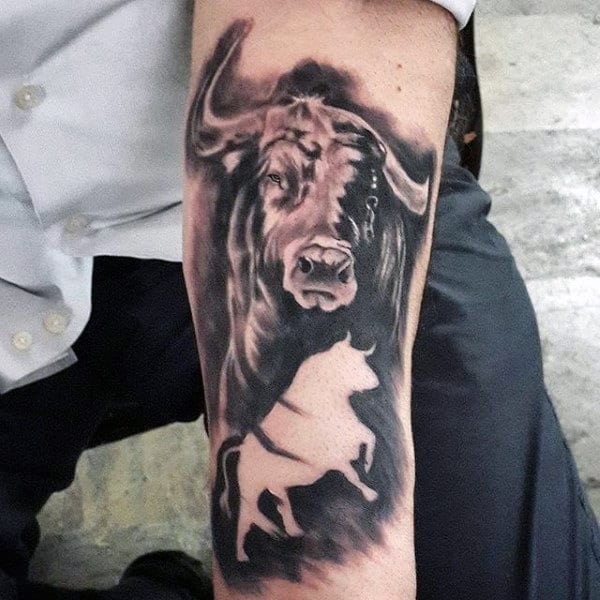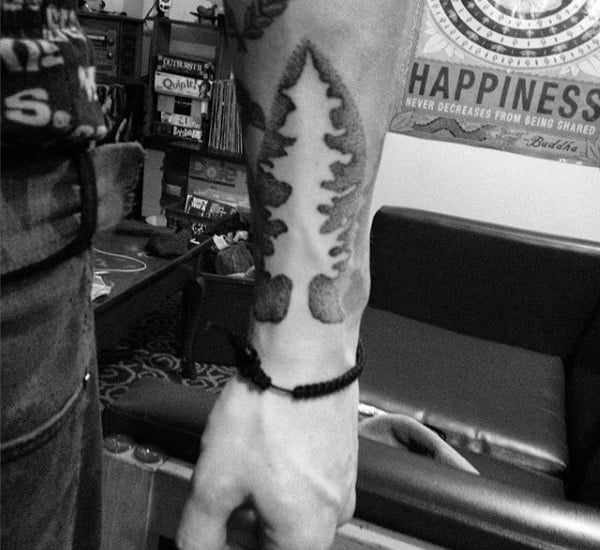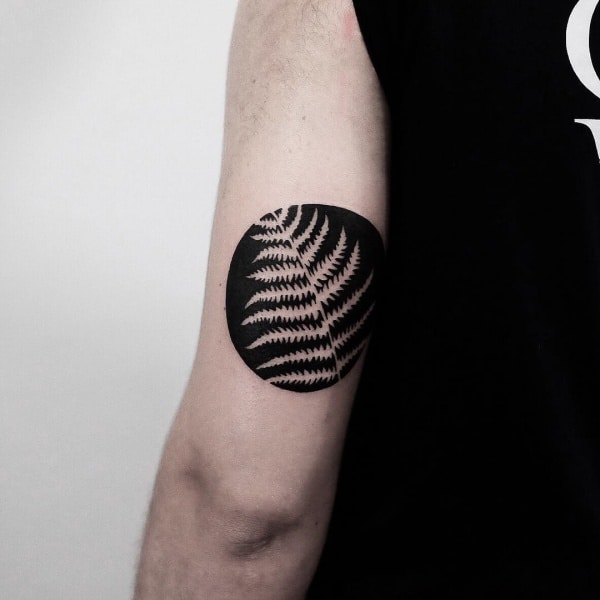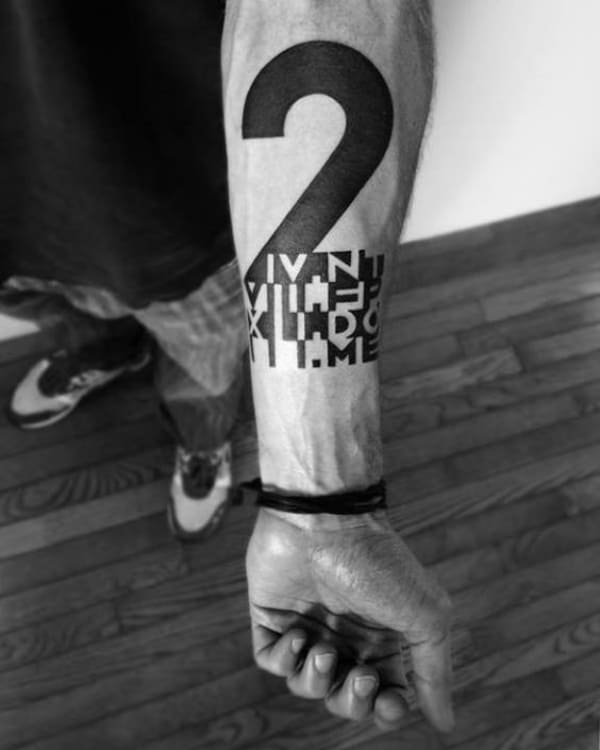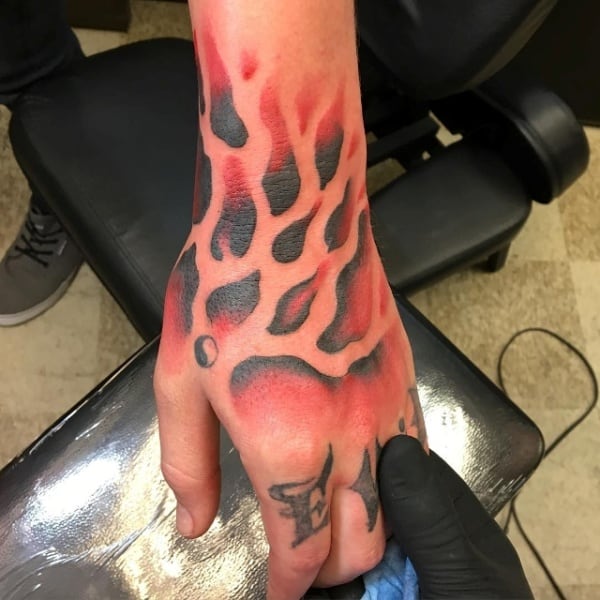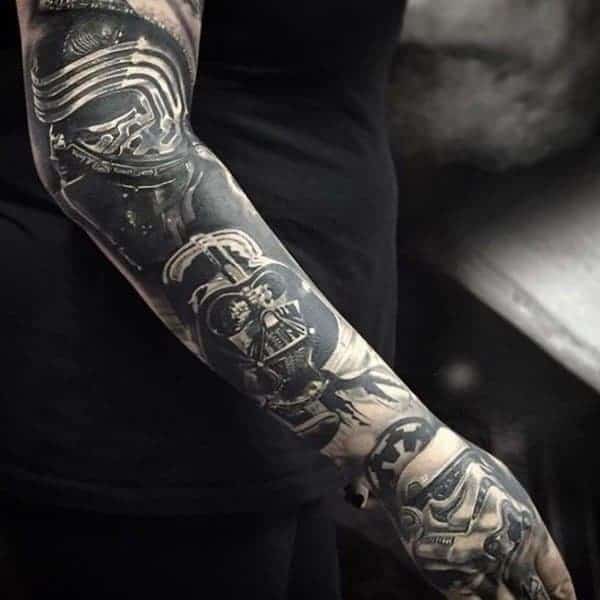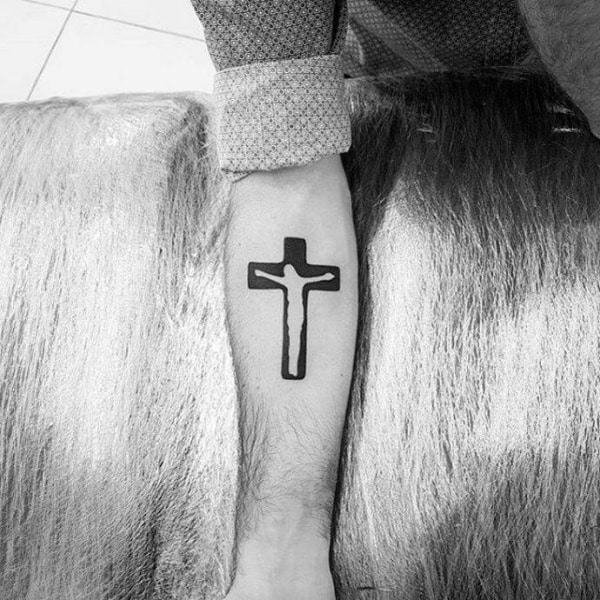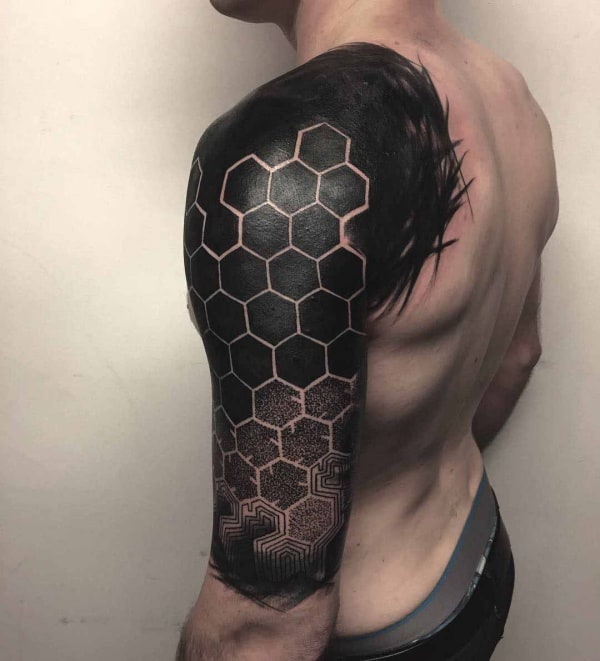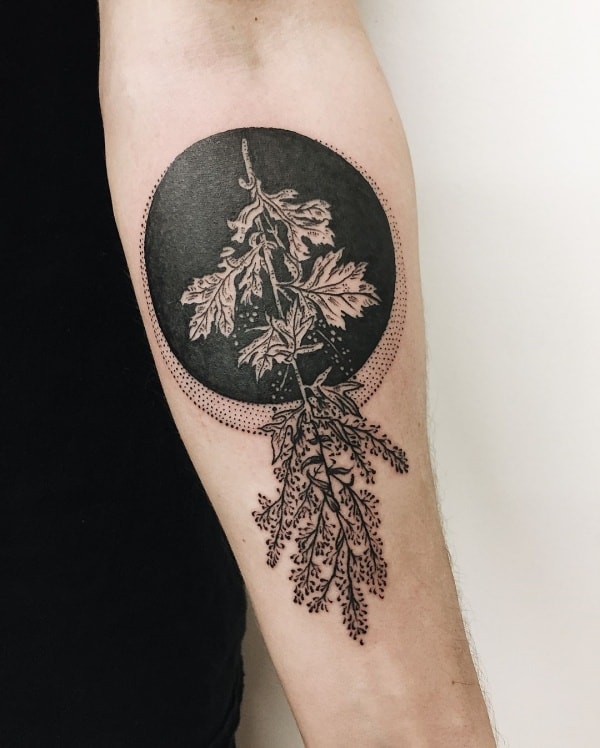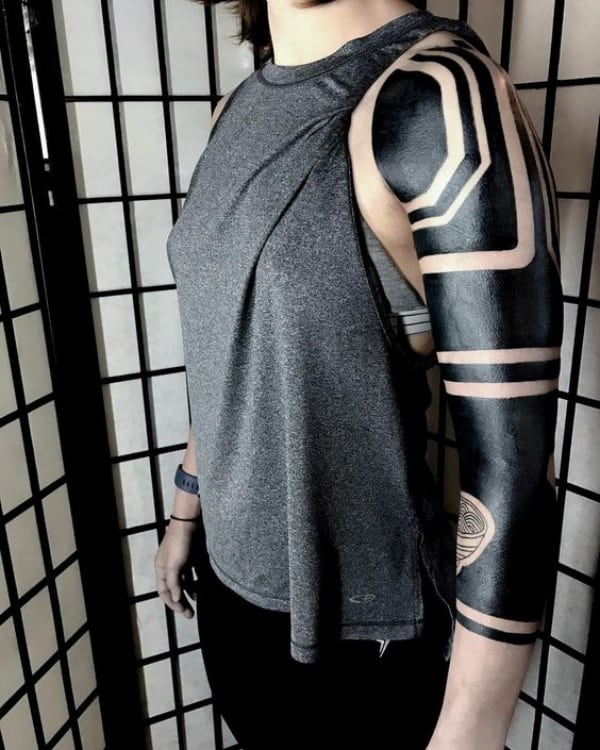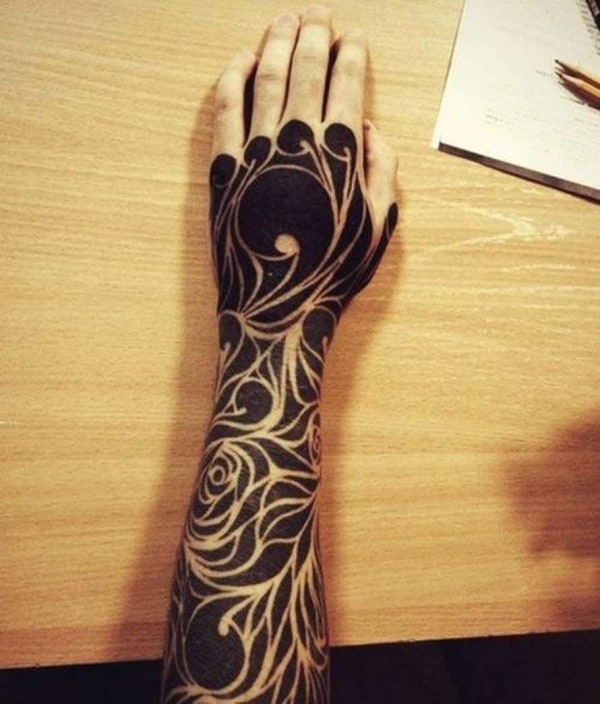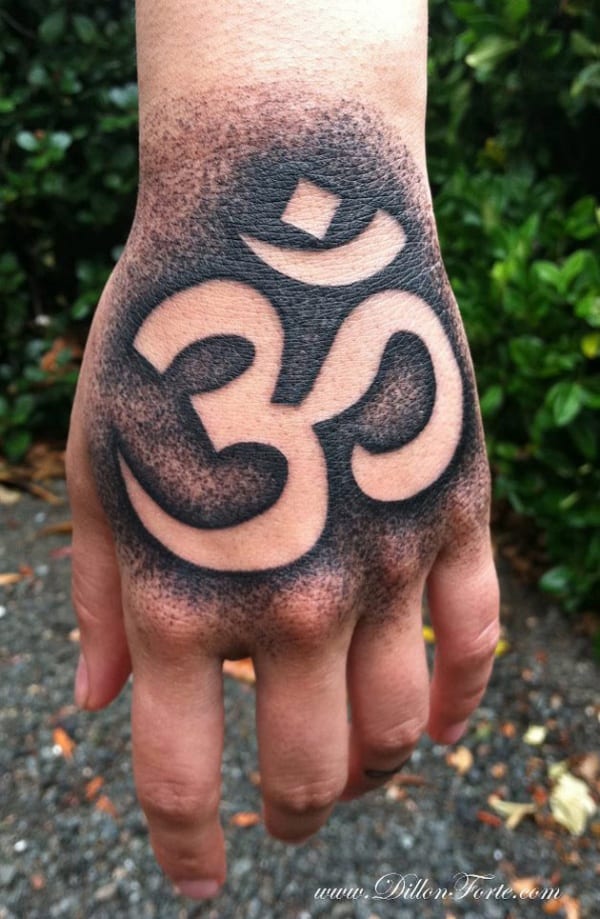 Related:
Conclusion
The negative space tattoo style may be great for you as it will allow you to choose from a wide range of tattoo designs. These tattoos take advantage of negative space and are carved out of the skin in a way a sculptor carves a statue out of stone. You should opt for a tattoo design that matches your personality and thinking.
So, we hope that now you know very well through this post what negative space tattoos are all about. If you do plan on getting a negative space tattoo, then just be sure that you take your time throughout the planning process and choose a tattoo artist that makes your tattoo look fantastic.