Looking for cute fall work outfits for 2019? During fall, dressing for the office is really fun – when you desire to look professional and stylish at the same time! So, fall is the perfect time to burrow into your oversized sweaters and wear the same old blue jeans from Monday-Friday. In Our opinion, fall work outfits come as quite a relief after the long, hot summer season. Beautiful ladies! With new fall pieces dropping every day, it's time to start building up your wardrobe with fashionable pieces that you can comfortably wear in your frigid office both in and out. And, you must learn how to layer appropriately without looking like an overstuffed penguin. In this post, we've rounded up a few trending fall work outfit ideas for women to copy that is sure to impress your boss. Check and get inspired. Checkout These Simple Christmas Outfit Ideas For Teens.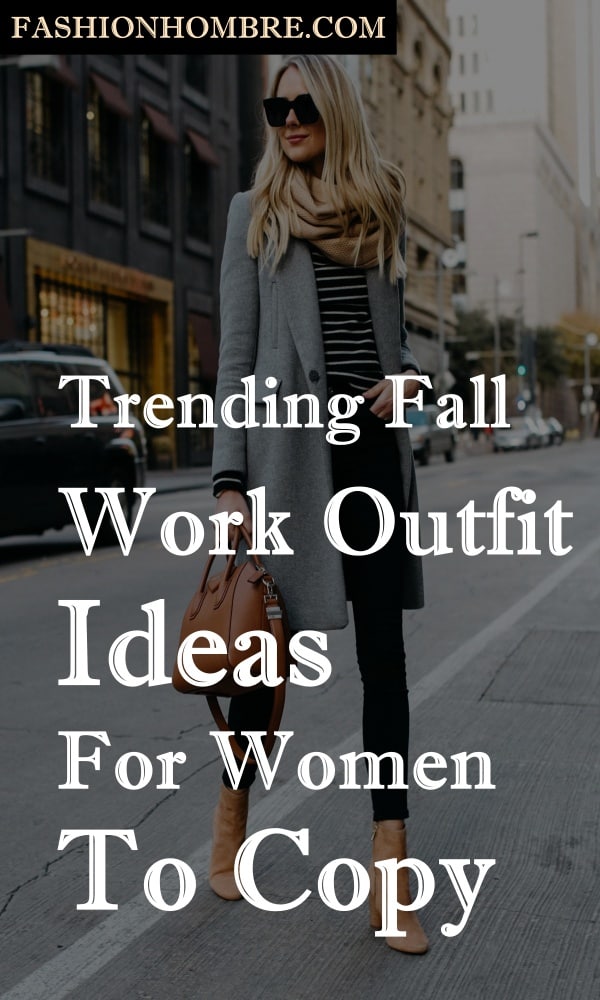 Trending Fall Work Outfit Ideas For Women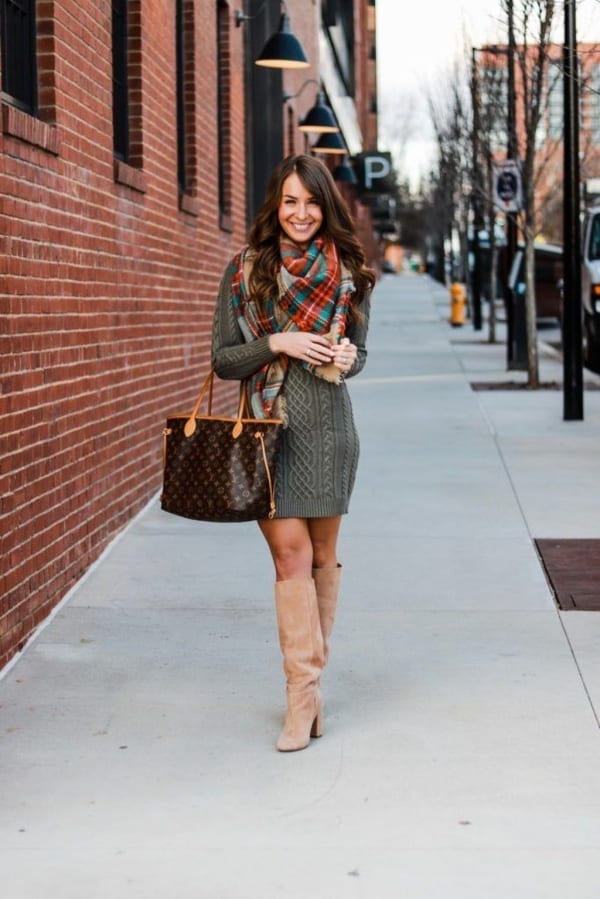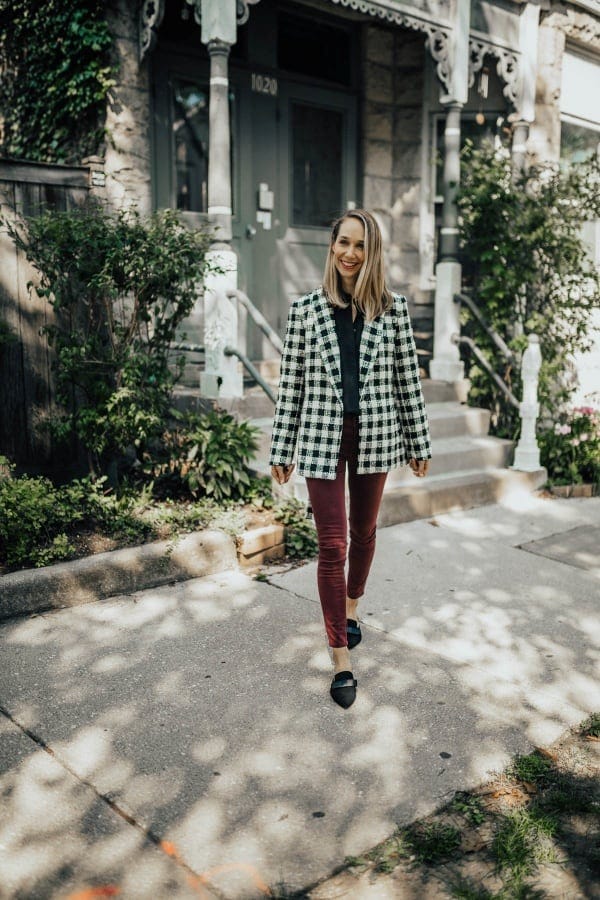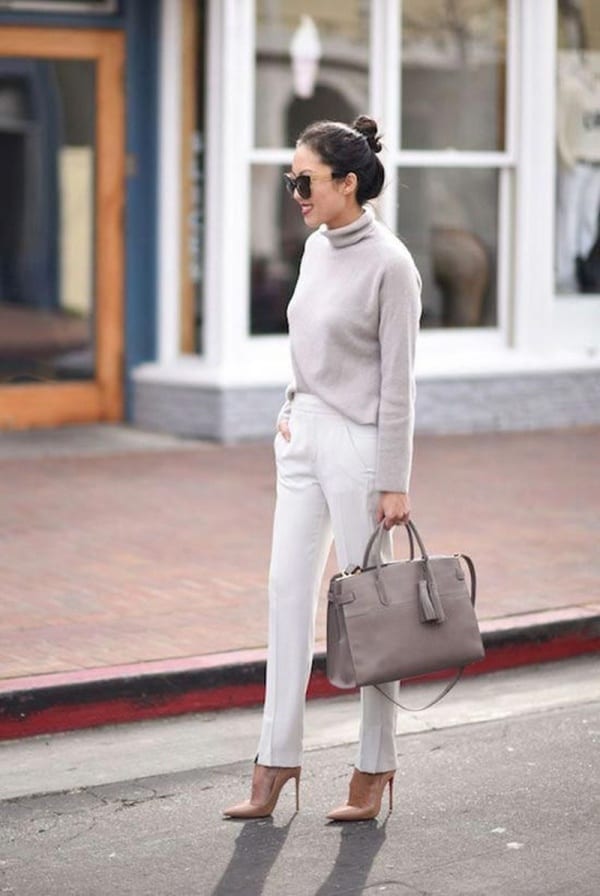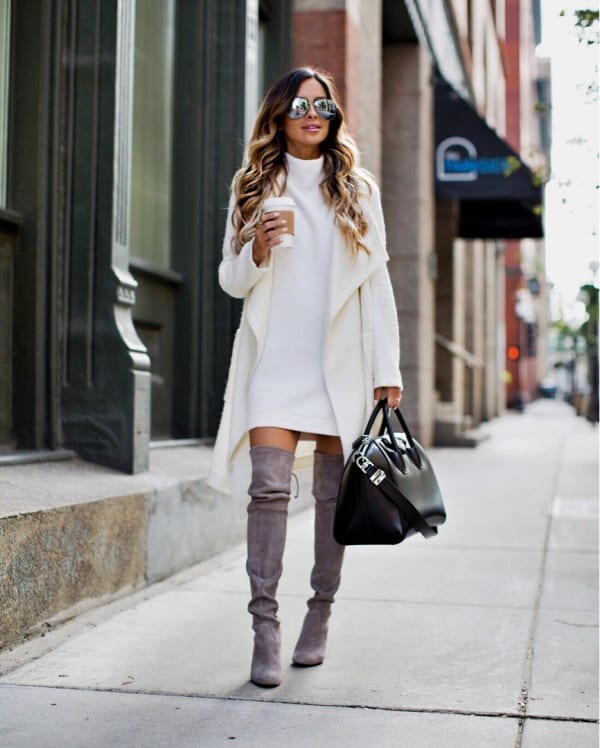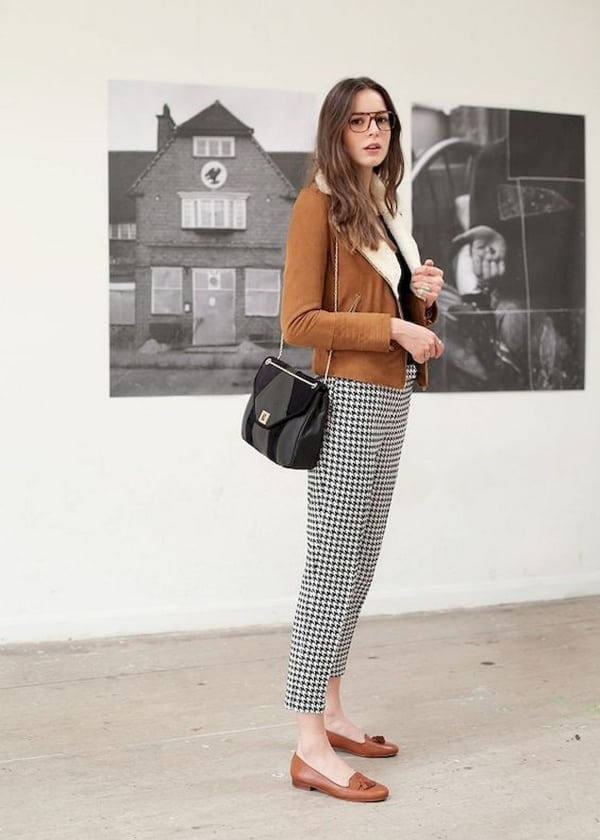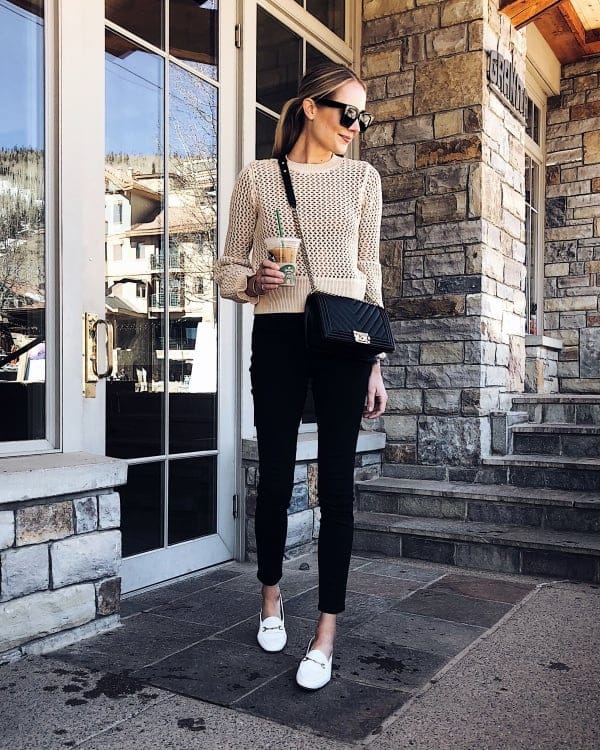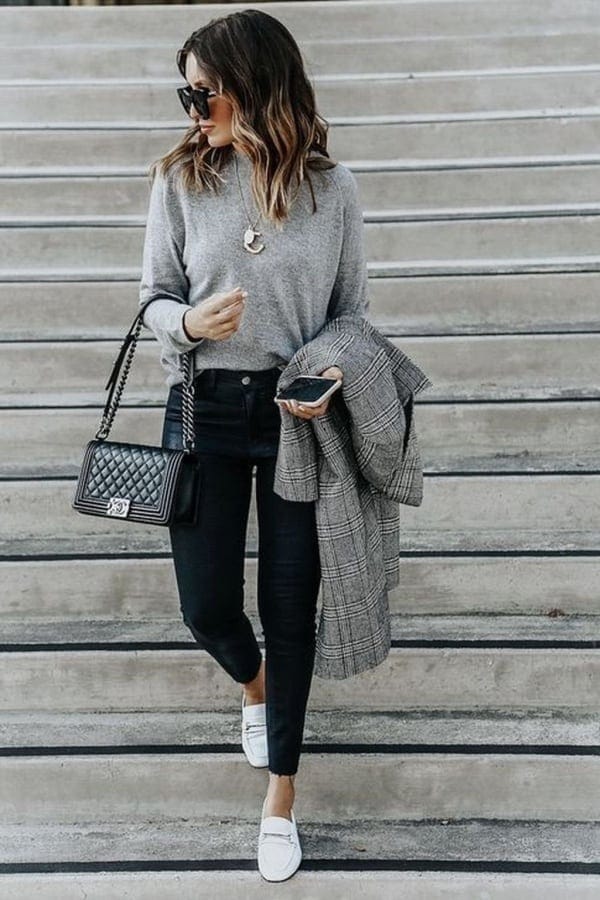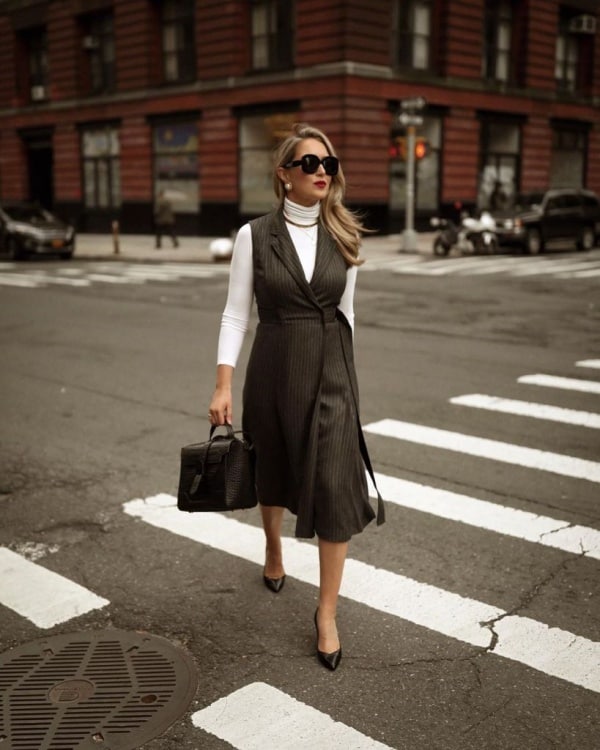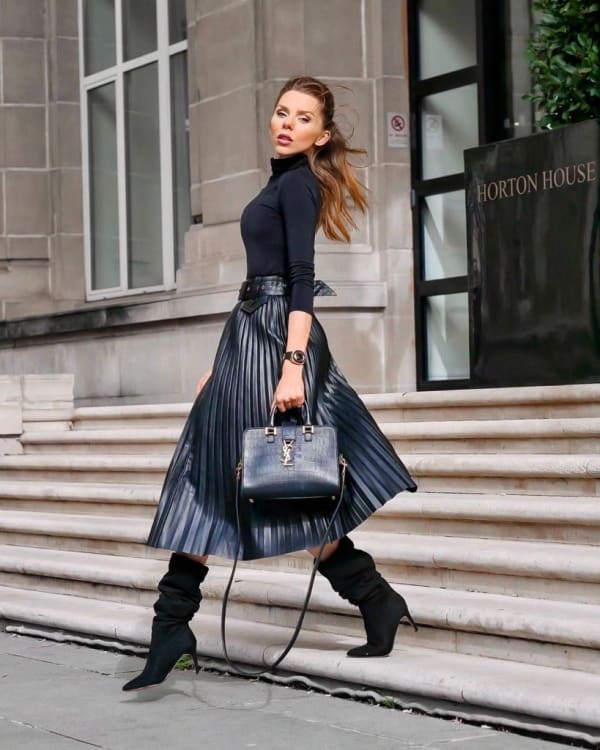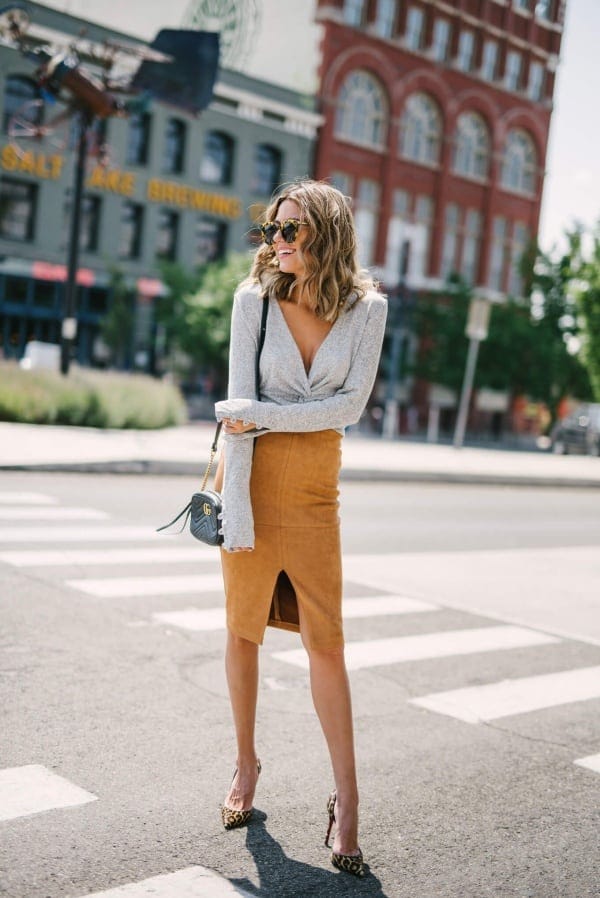 Wear a White Knitted Sweater!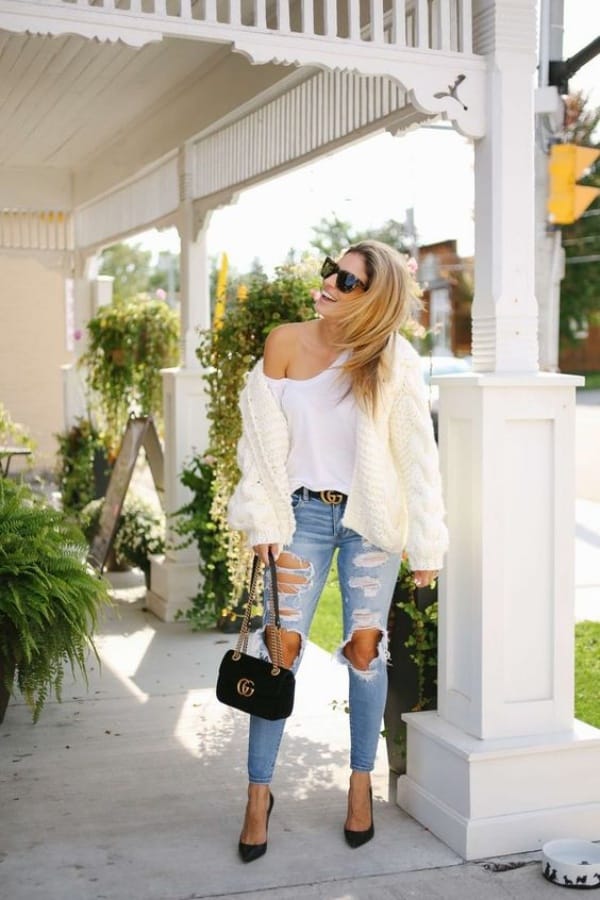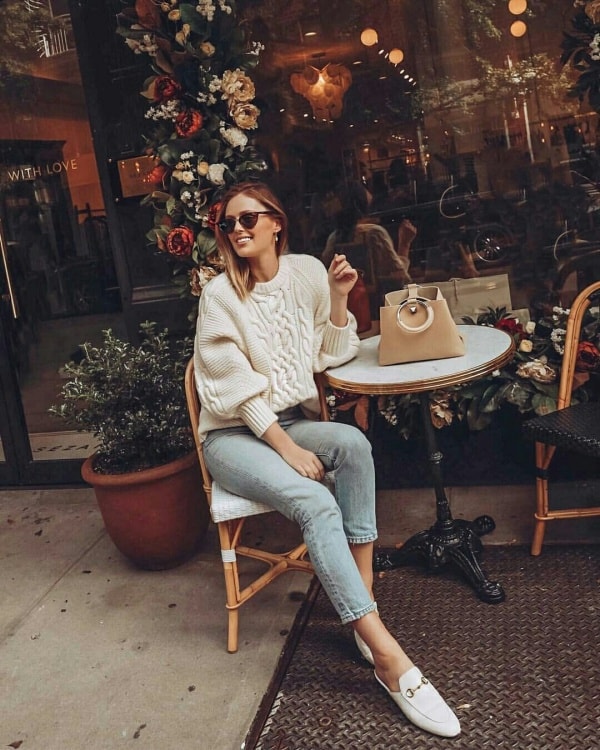 Sweaters are always a preferable choice as they can be paired with anything and everything you possess in your work closet. A warm knitted sweater in a neutral tone can truly carry you throughout fall. I personally love layering my warm white knitted sweater over comfy crop tops to create cute fall work look.
Wear Your Button Down With a Sequin Skirt!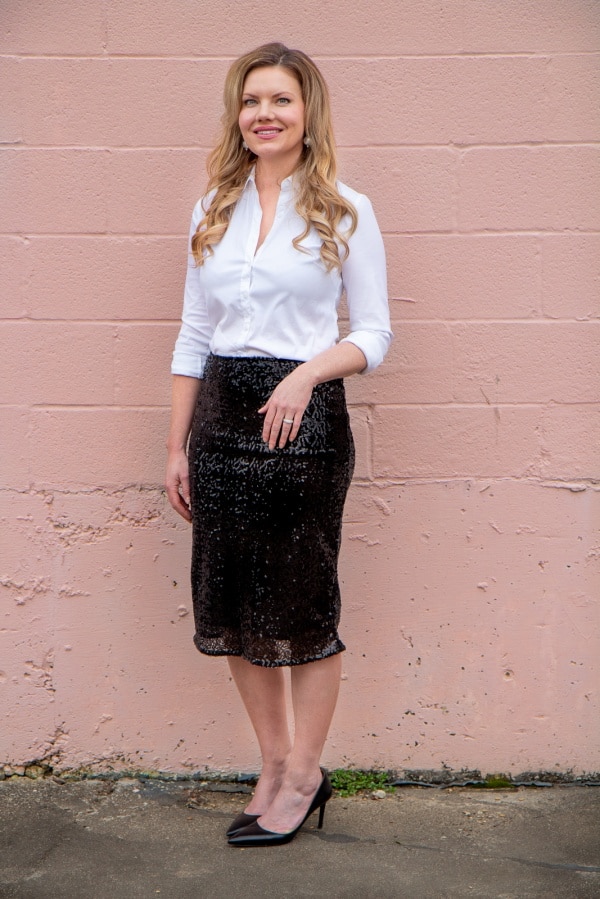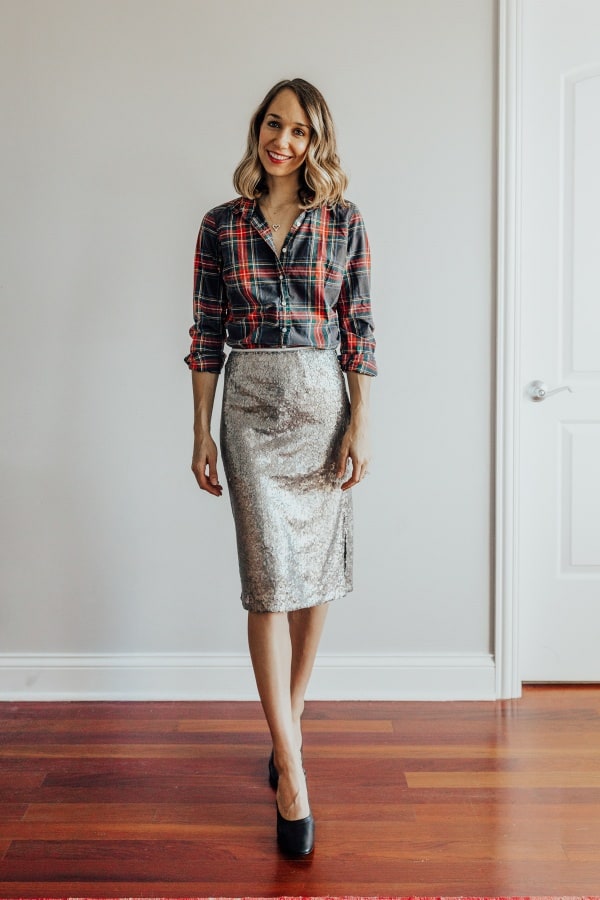 If you can wear sequin skirt to office, pair them with your favorite button down shirt as   trending fall work outfit idea for women to copy. For a balanced yet preppy look, you can pair a knee-length sequin skirt with a plaid button up. No matter what else you pair with it, a long-sleeved button-down shirt will surely add a touch of coolness to your work ensemble.
Gray Blazer and Wide-Leg Trousers!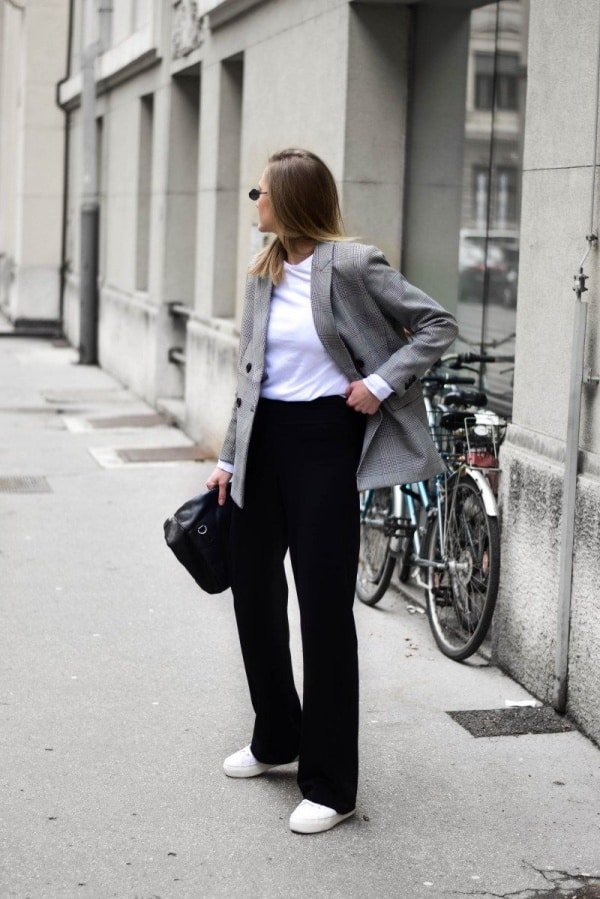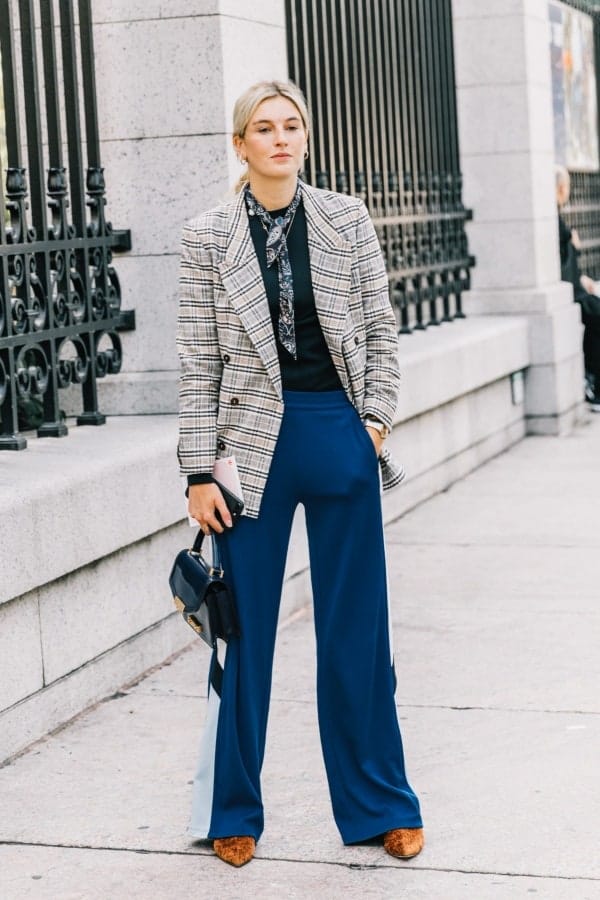 Wide-leg trousers are an easy way to achieve both style and comfort, which is especially necessary for an office setting. When dressing for fall, you can never go wrong pairing a gray blazer with wide-leg trousers. Plus, these days a classic blazer comes in various prints, fabric and hues, thus making it easy to mix and match throughout the week.
Trench Coat paired With Striped Shirt and Jeans!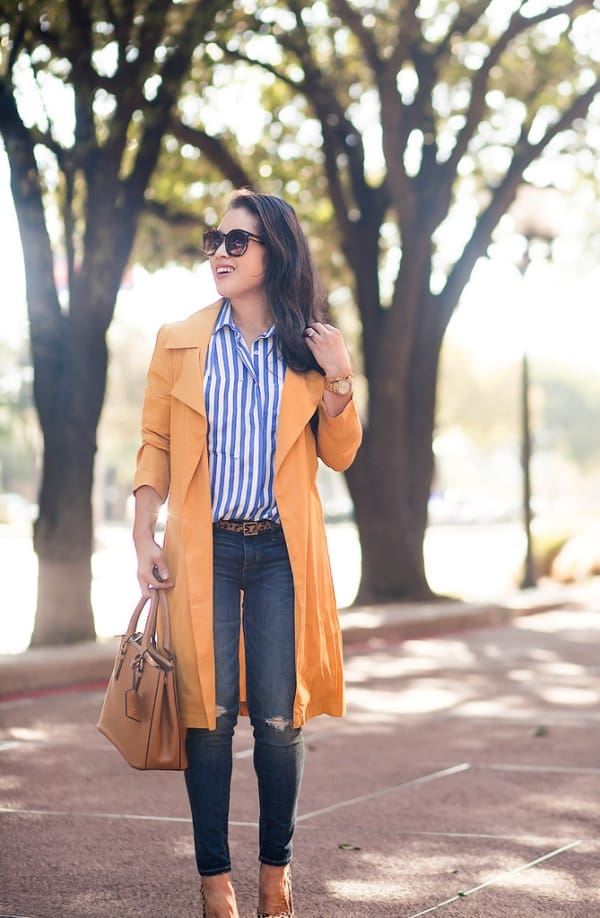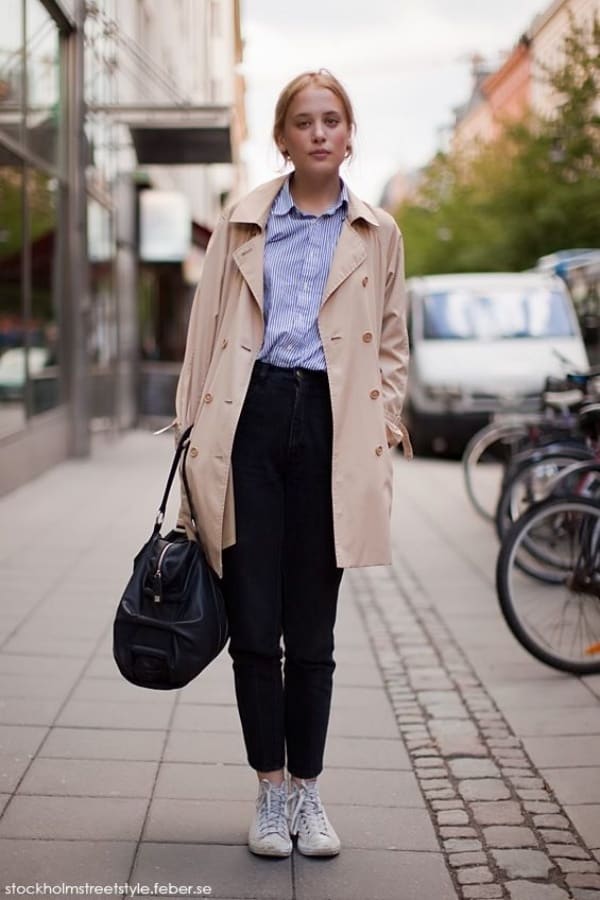 If your office has no restriction for jeans, pair them with a striped shirt and heels. A classic beige trench coat can transform this outfit combo into something more chic and polished. If you want to look sexy, add minimal accessories such as – silk scarf and ankle boots. Have a Look at Some Best Street Style Outfits To Copy This Winter.
Leather on Leather!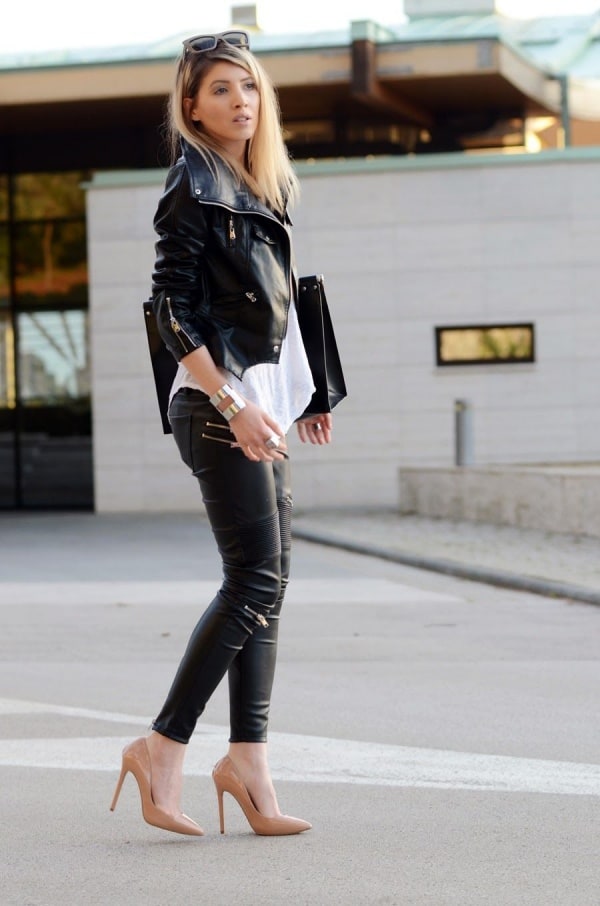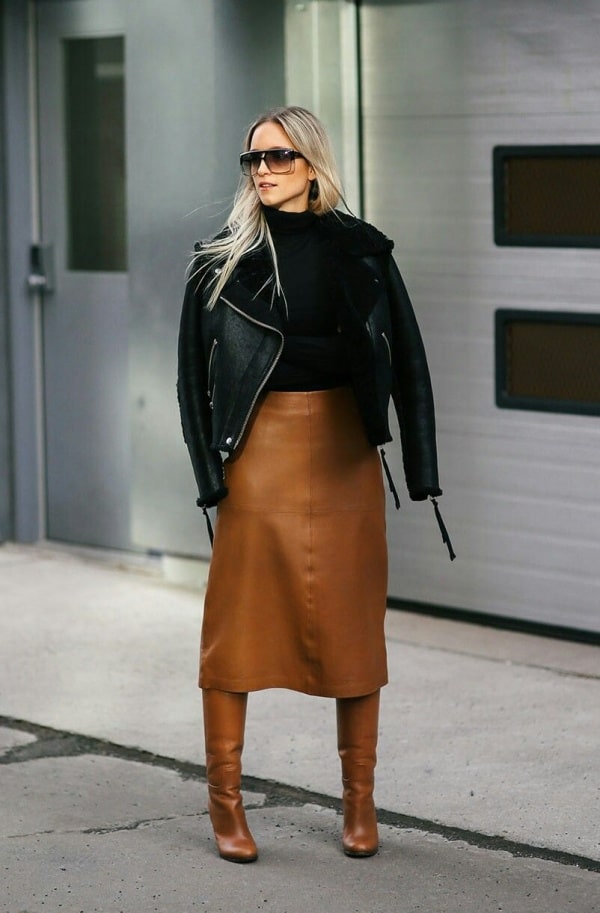 Leather is very popular in the fall and for good reason, off course! There is nothing like a leather jacket to get you in the fall mood this year. It is a perfect staple for transitional weather and looks extremely cool on everyone! Wearing leather leggings and a leather jacket together is an easy way to look work appropriate and stay fashion-forward.
Sleeveless Cotton Chambray Shirtdress!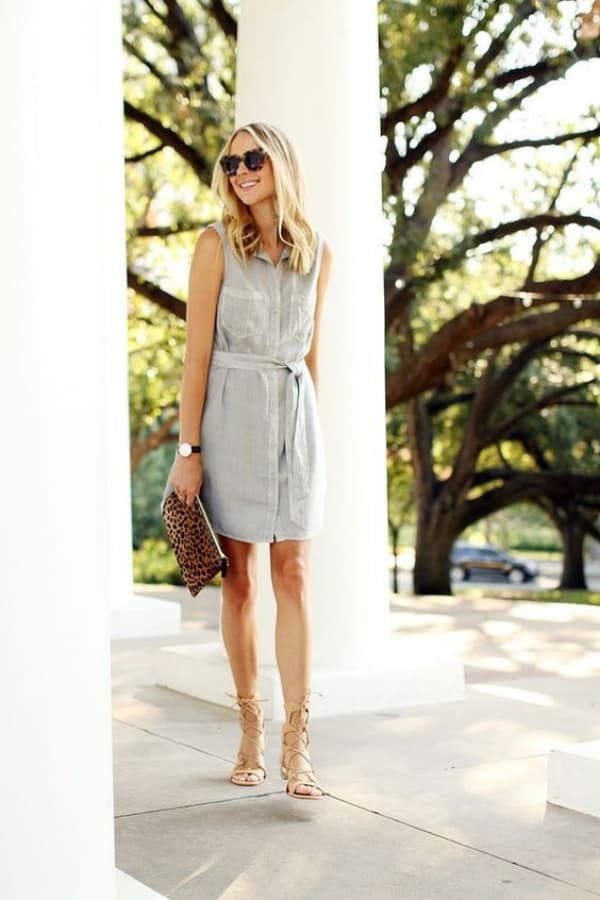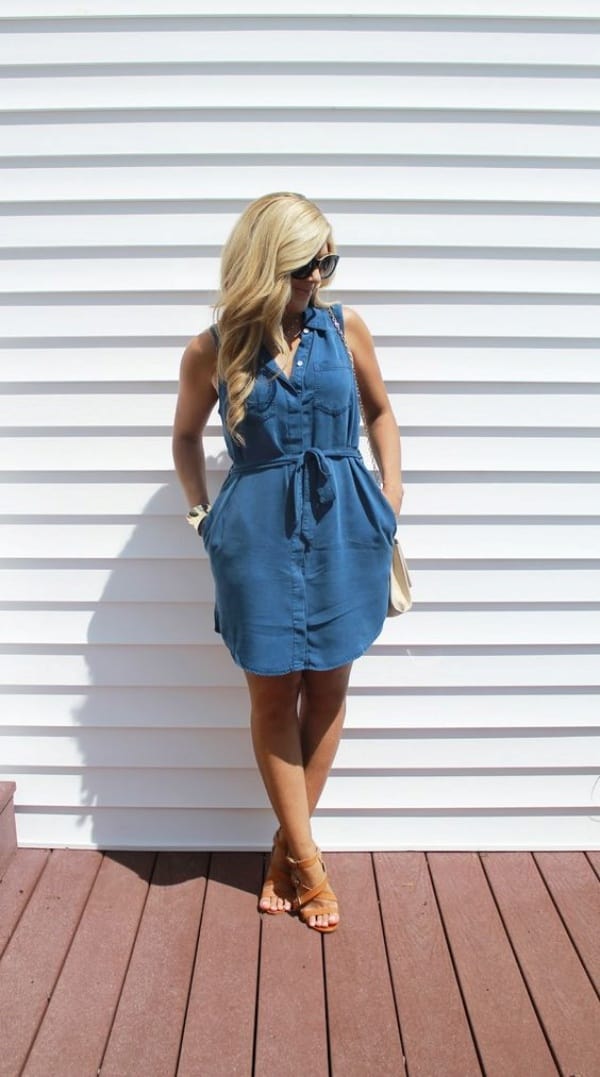 When looking for trending fall work outfit ideas for women to copy, chambray shirtdresses are always in. For fall, dress up your go-to chambray shirt with slim-fit white jeans. This is a modern, classy outfit that can be easily styled to look polished from the office to other casual activities.
Layer a Tie-Dye Tee!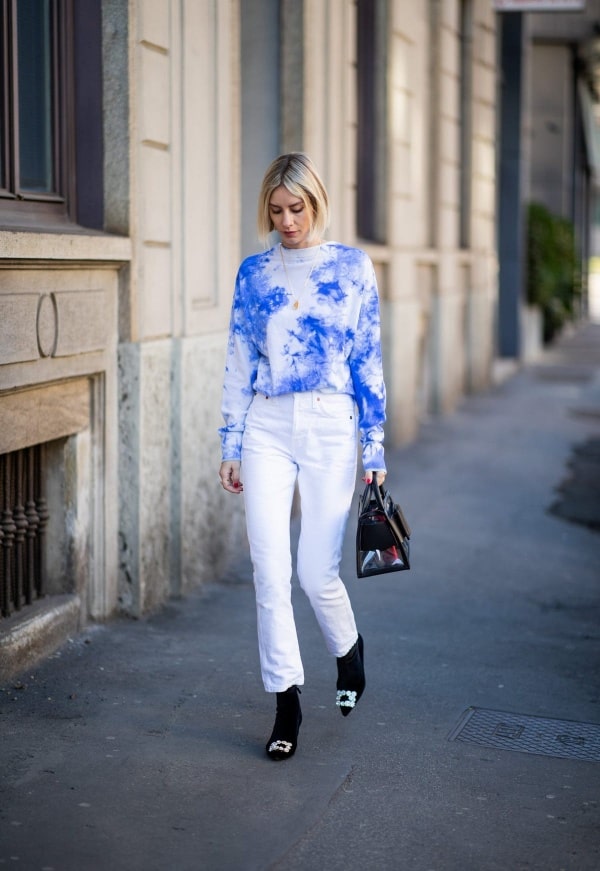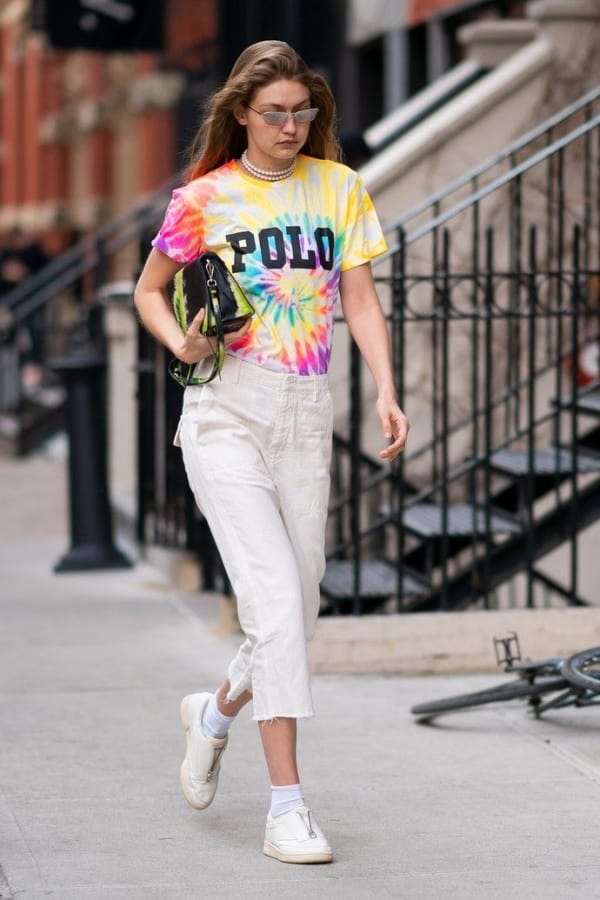 Don't deny your love for tie-dye pieces! Give your tie-dye tee more personality by layering it with a color-block skirt and red boots. Achieving the perfect ratio of both comfy and chic is hard, but tie-dye makes it easy.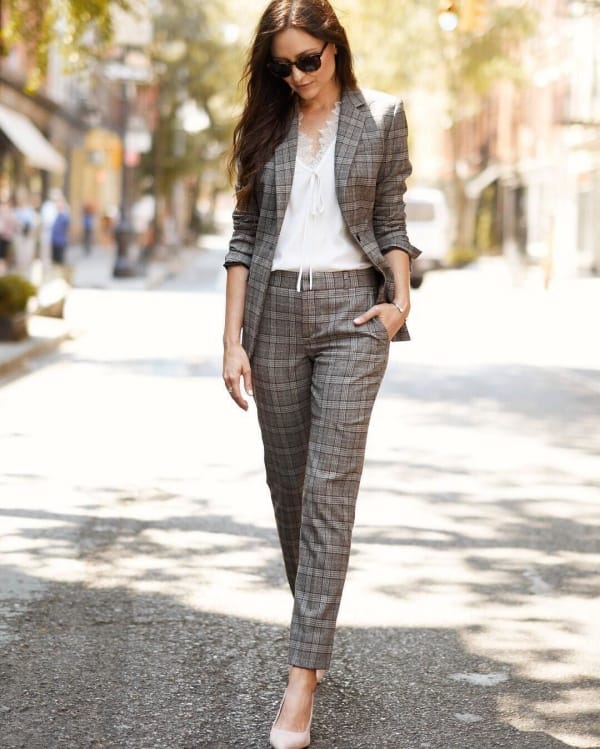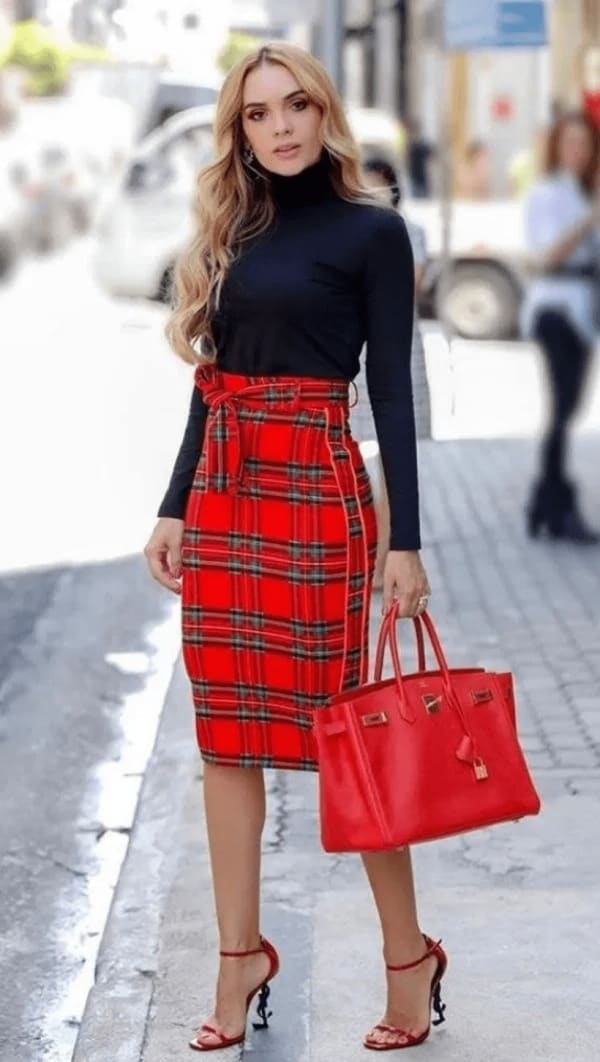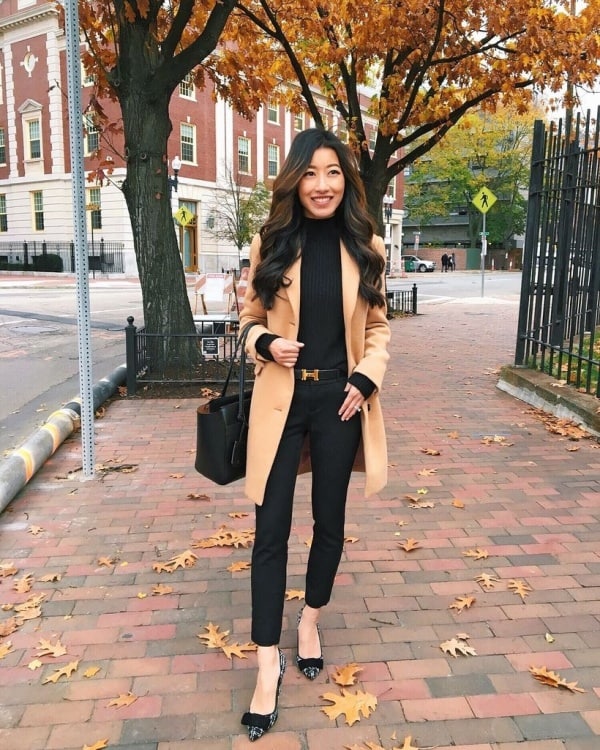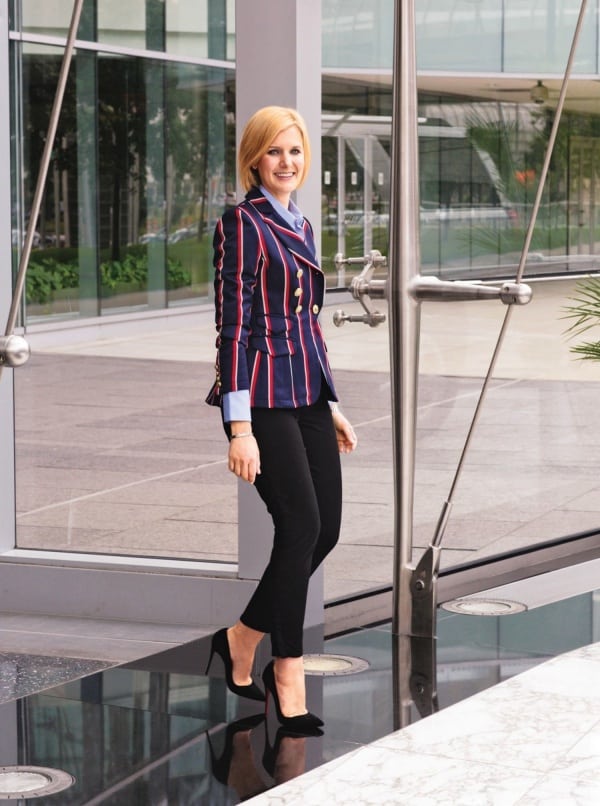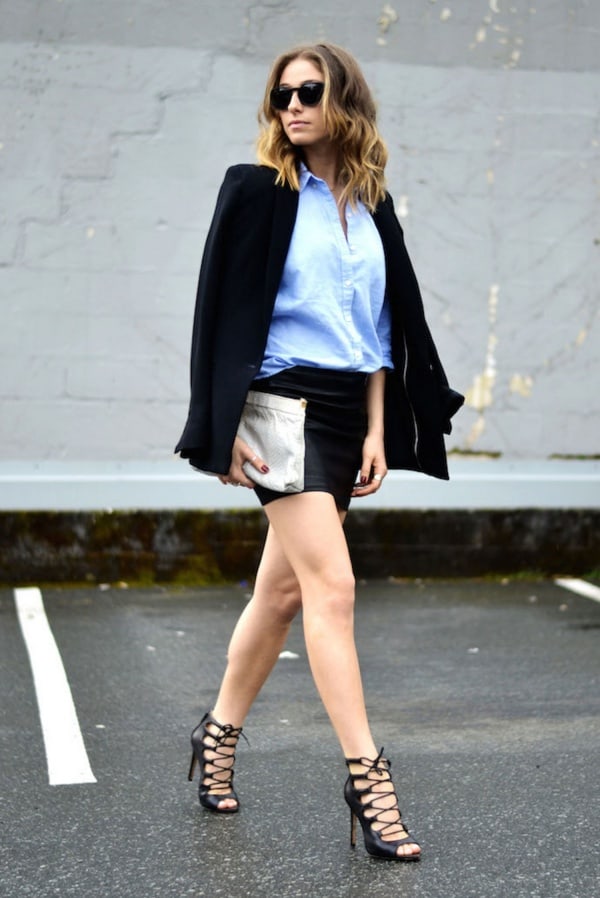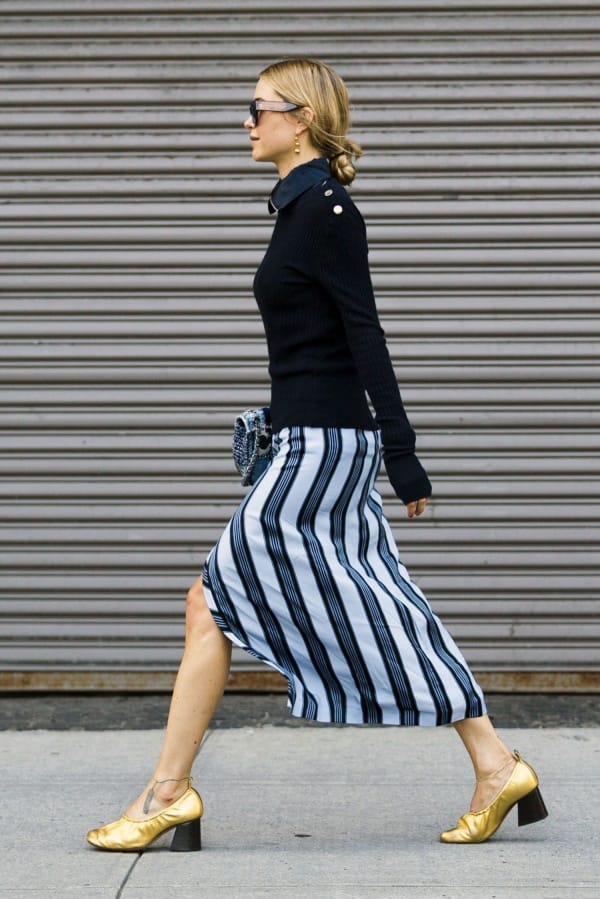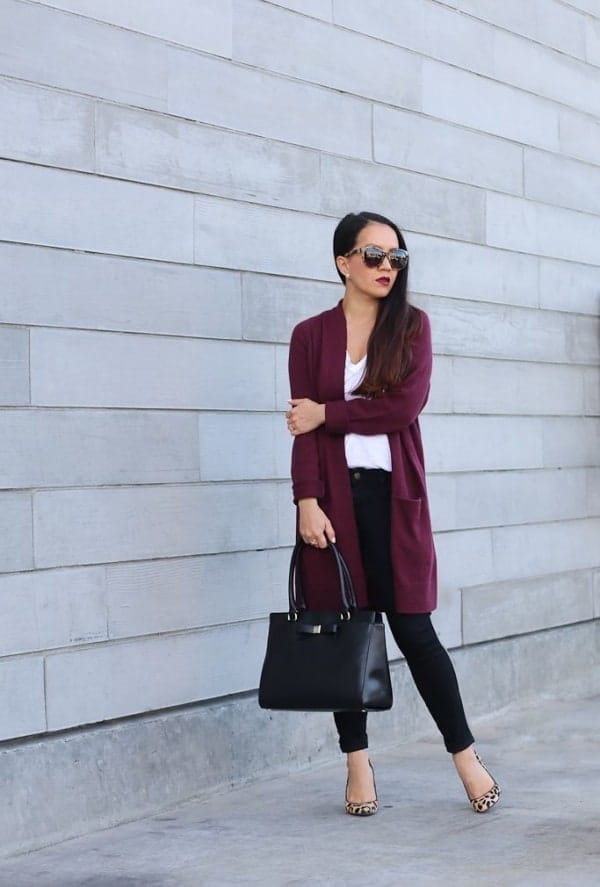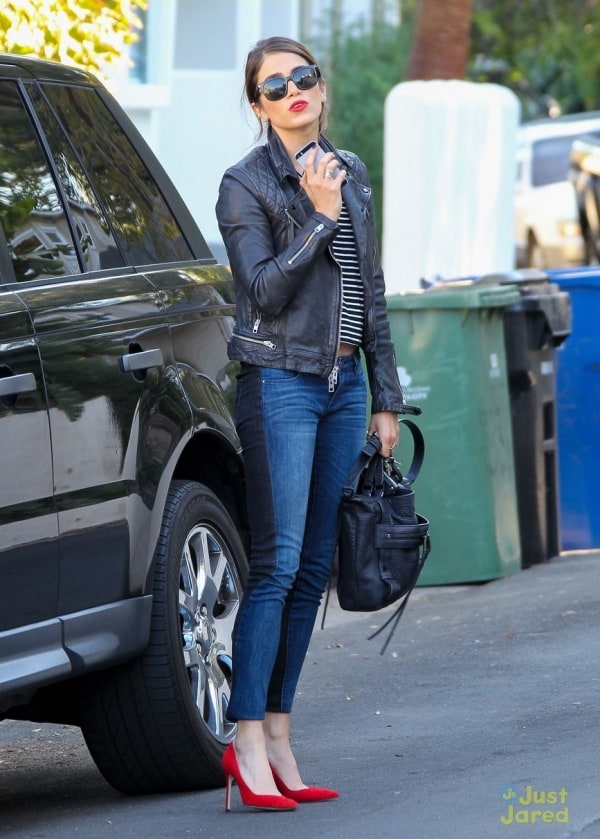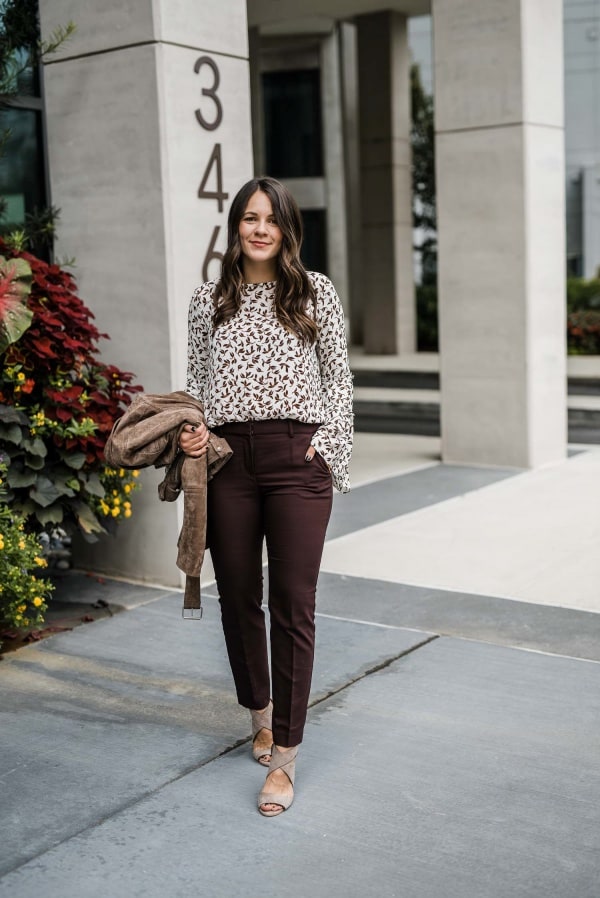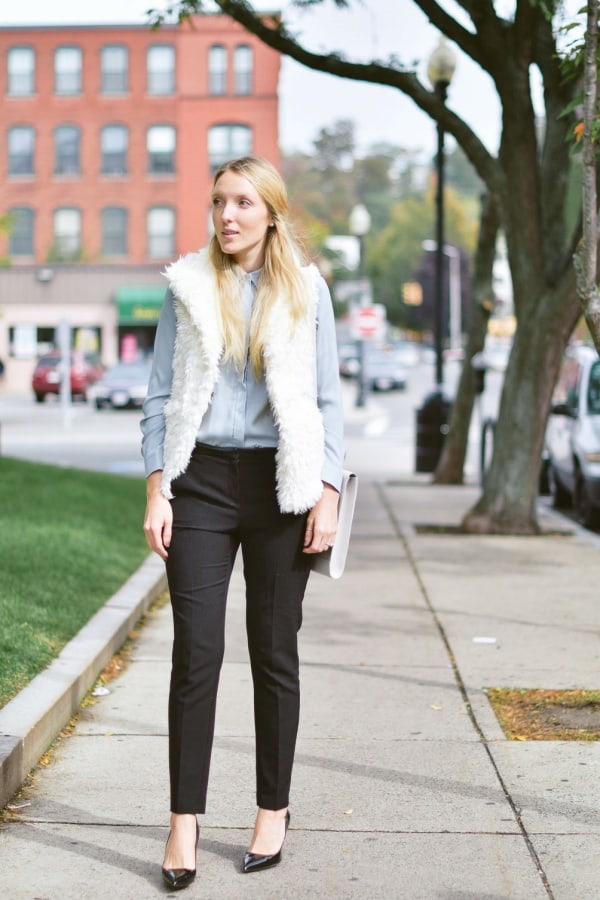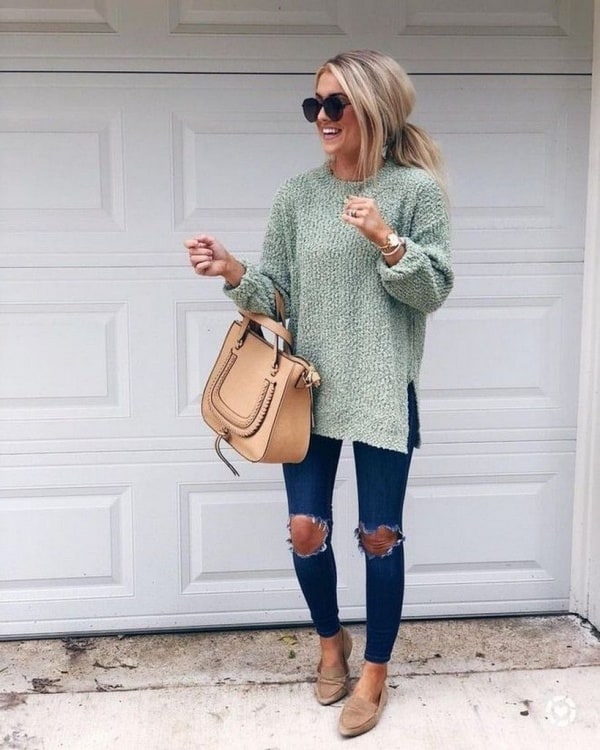 Whether your office environment is casual, creative, buttoned-up or sophisticated, all these ideas are inspirational. Start adding these trending fall work outfit ideas for women to copy to your wish list and you'll be ahead of the game. Obsessed About Blazers? Go Checkout These Stylish White Blazer Outfit Ideas For Work.