When was the last time you looked at something and knew, "this is the one", and that it would stay with you forever, and ever? No, we aren't talking about soulmates, but of tattoos. After all, soulmates do not come with a lifetime guarantee, but tattoos do! Once you get them inked, they stay and stay, till the body decays. But here comes the drill – the decision making of, which tattoo design to choose. You cannot get onto scarring just anything on your body, and then call it a lifelong friend; it needs to be special – in fact, very very special that never makes you regret your decision. However, individuals find it as one of the most crucial tasks to settle for one such design and often cannot decide which one to choose. If you are confused too, then the arrow tattoos for men can probably come as your savior.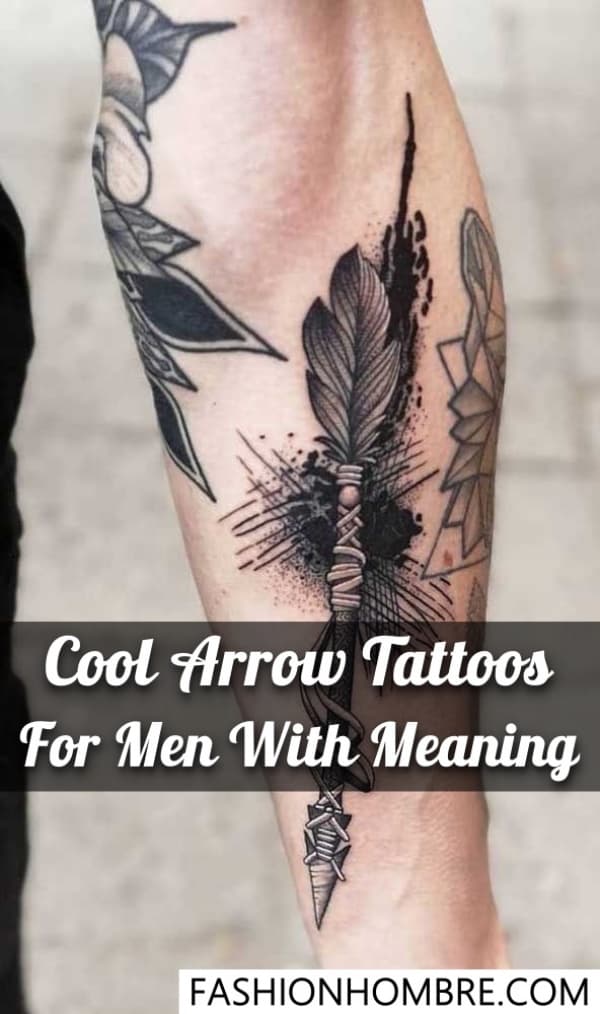 "Why choose the arrow tattoos for guys if there are so many tattoo designs?" – the question might often cross your mind. But we have an answer to every question of yours. One can never really go wrong when it comes to the arrow tattoos for men. If less is the more ever had any image, then an arrow tattoo is the one. Though the arrow tattoo might have quite a simple design and doesn't offer many scopes to incorporate illustrations, it definitely demonstrates a number of meanings that can be related to life. We have made it quite a bit easier for you by suggesting some of the best arrow tattoo designs that can be inked without second thoughts. So, go ahead and check out some of the arrow tattoo designs that we have sorted for you!
What Does An Arrow Tattoo Mean?
Though the arrow tattoo designs for men can look simply effortless and simple, they possess a lot of meanings. In fact, the number of arrows that a particular tattoo design consists of actually makes all the difference in the meaning of the tattoo. It is due to their extraordinary flexibility that such tattoo designs cater to both the amateur, as well as the experts, and have also become quite popular over the time scale.
Suppose, if there is a single arrow in a tattoo, then probably it represents the security and the protection against the evil forces that come with it. While the one with two arrows on it shows adversity and has varied meanings with varied designs. Besides the fact that their meanings have been symbolically predicted, one can always relate to their own life experiences, and feelings, through the type of arrows they choose for a tattoo. You can always forget a tattoo design once you get a new favorite of yours, but one can hardly ever forget the emotion that stays with a tattoo. Thus, in no way on Earth, is choosing a tattoo an easy task – I tell you!
Stylish Arrow Tattoo Designs For Men
Heart With Arrow Tattoo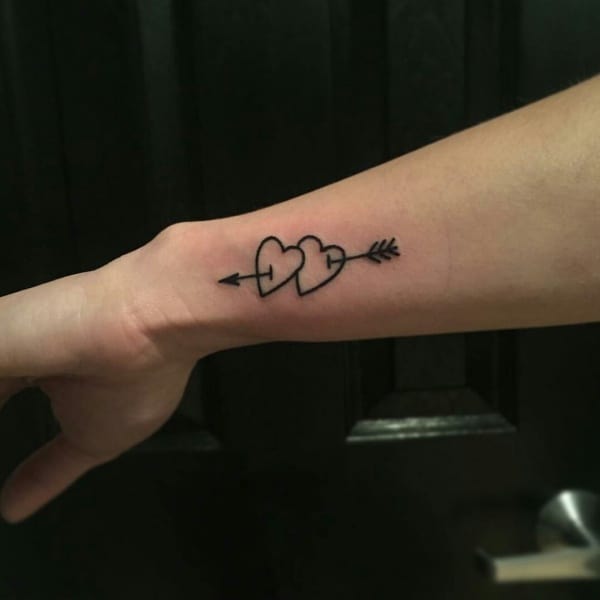 Image Source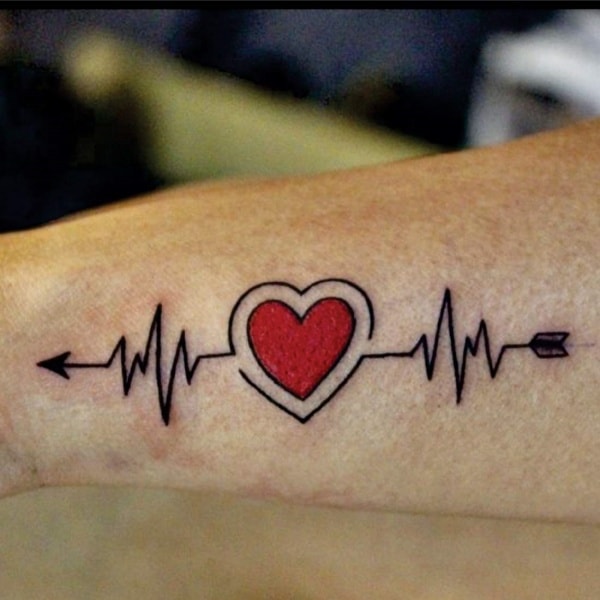 Image Source
It is probably one of the most common among the arrow tattoos for men and comes with ample scopes of modifications. They signify love and symbolize everlasting love and hope. It is often replicated by placing a heart in the middle and drawing an arrow going through the heart. It also has great mythological significance and relates to the God of Love, that is, Cupid. If placed, on the wrist or on the chest, or even at the back, and offers the option to add colors too.
Related: Cool Forearm Tattoos For Men
Crossed Arrow Tattoo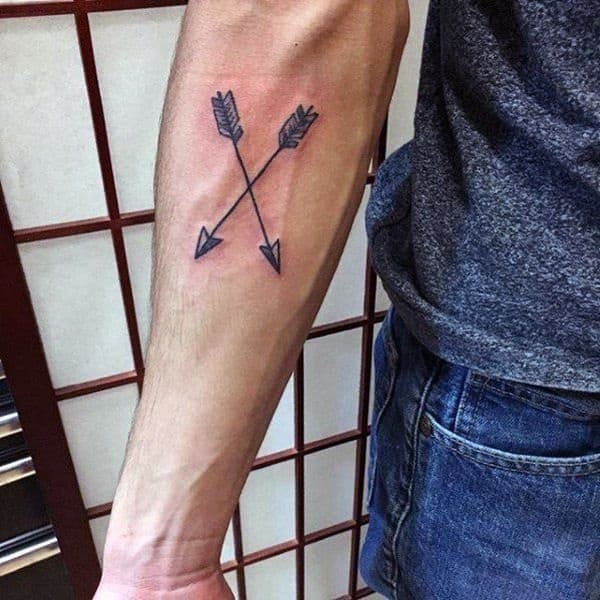 Image Source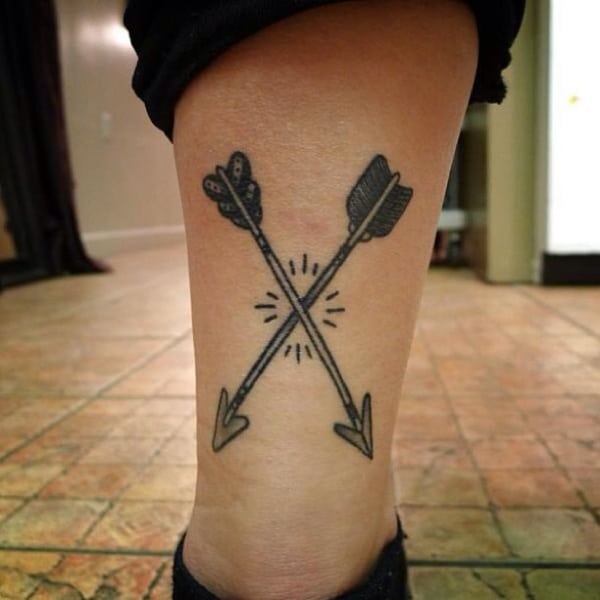 Image Source
If aesthetics are your cup of tea, then the crossed arrow tattoo ideas for men can ideally do justice to your preference. The design looks absolutely beautiful and represents victory. Whereas, in other mythologies, a similar pattern represents dominance and security. The same also stands for the bond of friendship, where the two different arrows point towards two different poles. The particular design looks extremely cool and trendy when replicated on the chest, or at the back, or on the hand.
Sagittarius Arrow Tattoo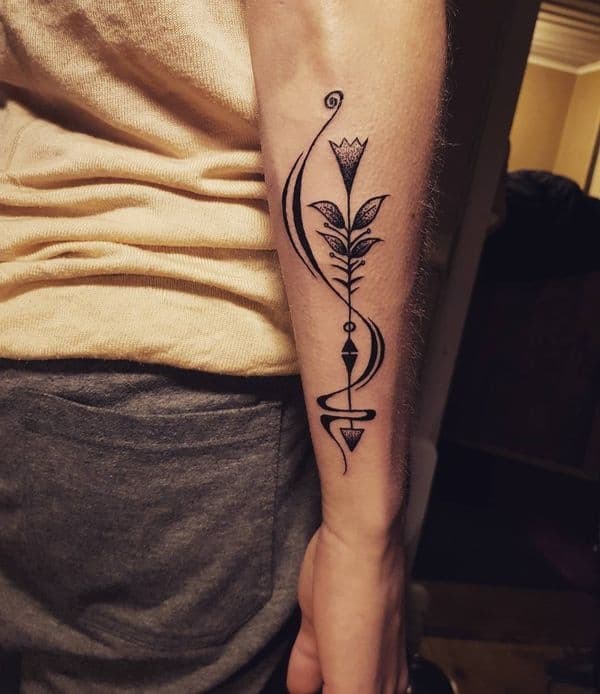 Image Source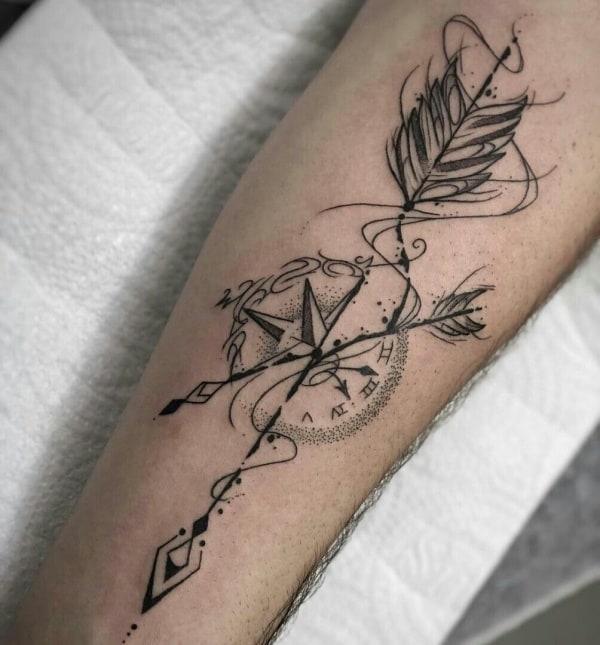 Image Source
When things fall out of place for a Sagittarius, and everything is going wrong, you need to pull the arrow of your life and trigger it right. When you have got the perfect image of it tattooed on your body, looking at it, boosts you with more power. Such a tattoo represents that there is always hope and no matter what happens, one must never lose determination and power. So, in a way, it represents power and strength too.
Bow And Arrow Tattoo Design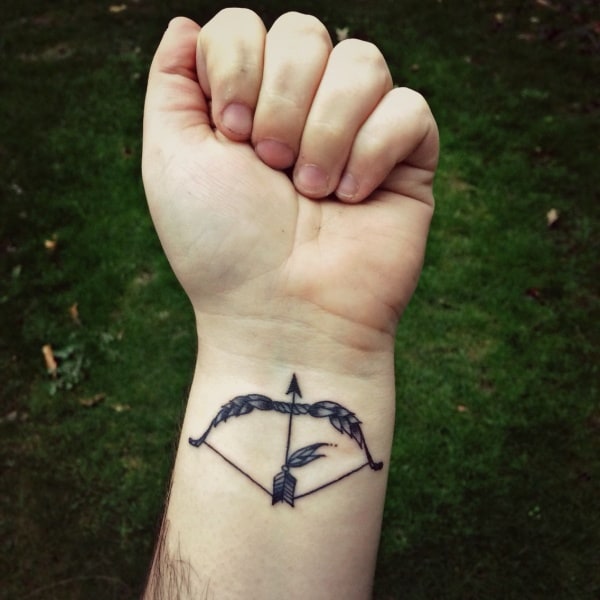 Image Source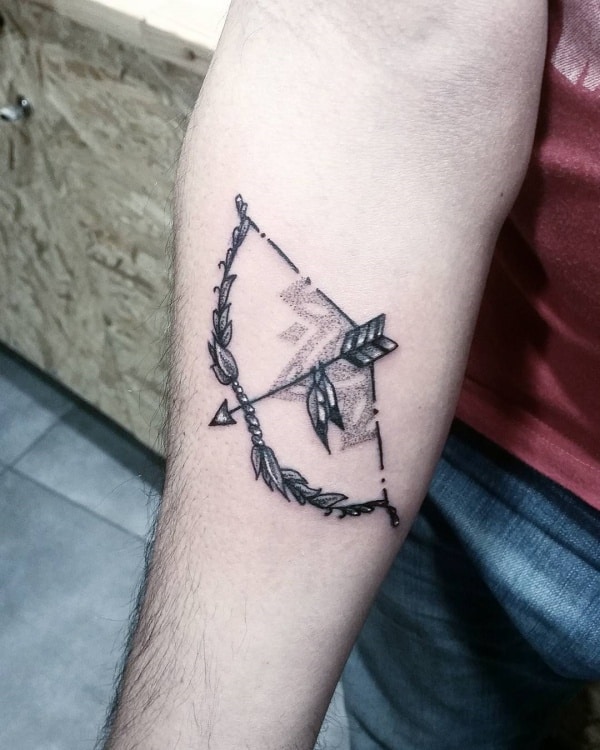 Image Source
If you are too fond of vintage things and aesthetics, then a bow and arrow tattoo can ideally match up with your personality. Such a tattoo clearly resembles the mythological and fantasy stories and comes up as a symbol of strength and valor. However, the number of arrows that are on the bow symbolizes a lot of things, and at the same time, reveals a lot about your character and personality. There are also scopes to include a lot of details and complicated designs, wherever it can be incorporated.
Check Out: Best Palm Tree Tattoo Designs
Arrow Tattoo On Wrist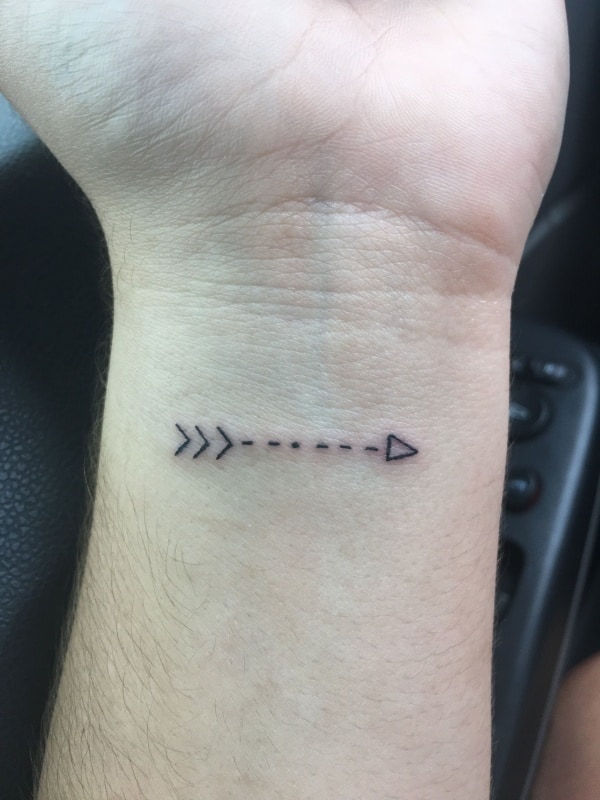 Image Source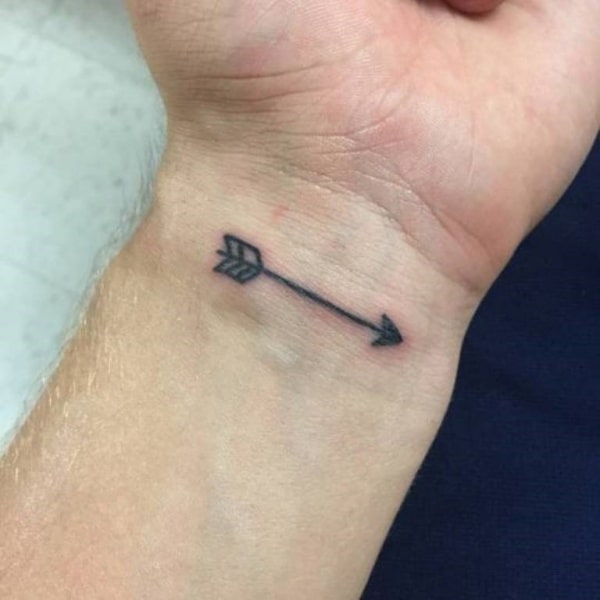 Image Source
Among the other arrow tattoos for men, the cutest one among them is the one on the wrist. There are a number of arrow designs that can be made into miniature designs and can look extremely beautiful on the wrist. It replicates the meaning of masculinity and represents strength and immense power in life. These types of tattoo designs look extremely sexy and ensure positive vibes in life.
Hunting Arrow Tattoos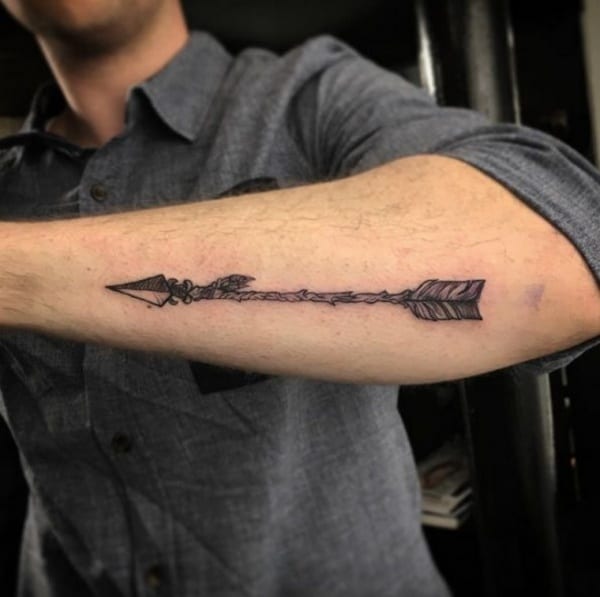 Image Source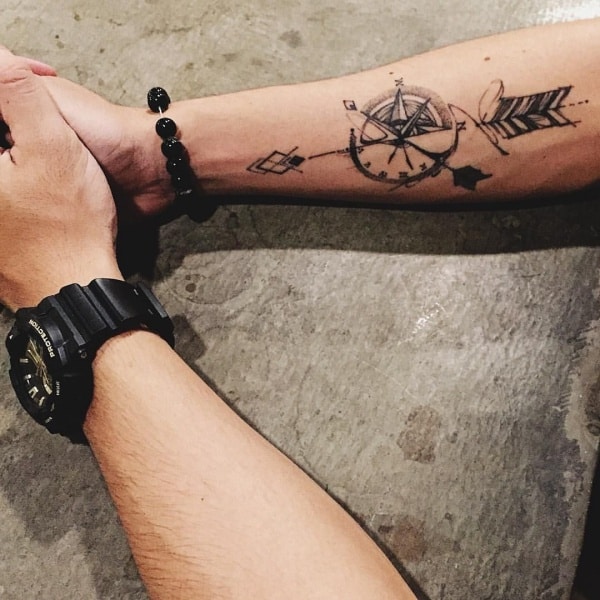 Image Source
Life is a hunt, and we are always on the search for something or the other, in life. To represent the ever quenching thirst of knowledge in life, the hunting arrow tattoo goes really well. These tattoos represent who you are as a person, and express a lot about your goals in life, and the path you are following. If you are always the learner type, then you'll learn a lot from every lesson of your life, and that attitude towards life takes one long.
Small Arrow Tattoo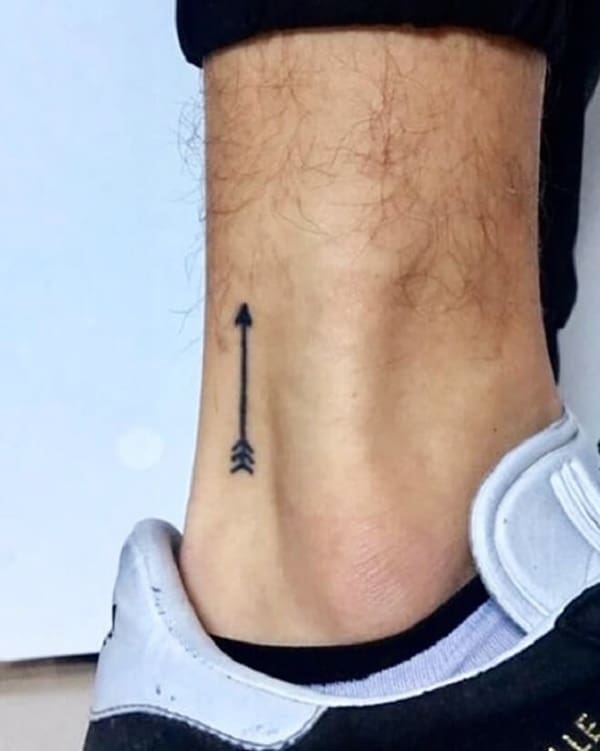 Image Source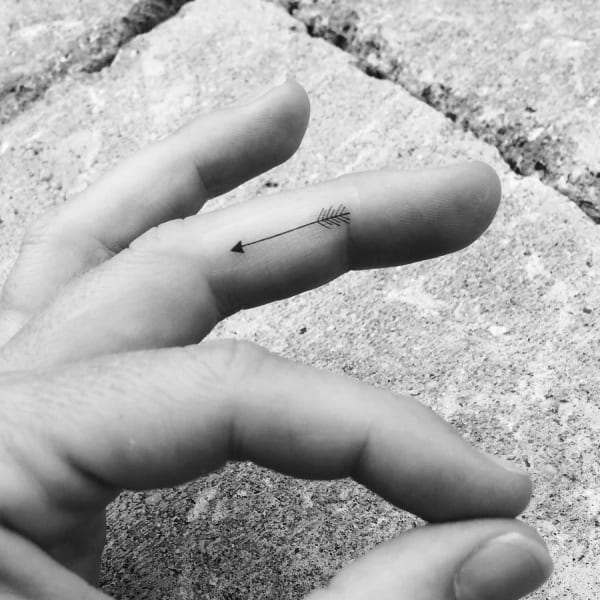 Image Source
Art doesn't have any limit of the size or shape, and it has the flexibility to fit itself anywhere. Thus, tattoos are no different as well, and the arrow tattoos can fit in any part of the body too. You can replicate one small arrow design behind the ears, or on the chest, on at the side of the waist, and so on. These types of arrow tattoo for men look extremely sexy and look quite appealing as well.
Here We Have: Minimalist Solar System Tattoo Designs
Aztec Arrow Tattoos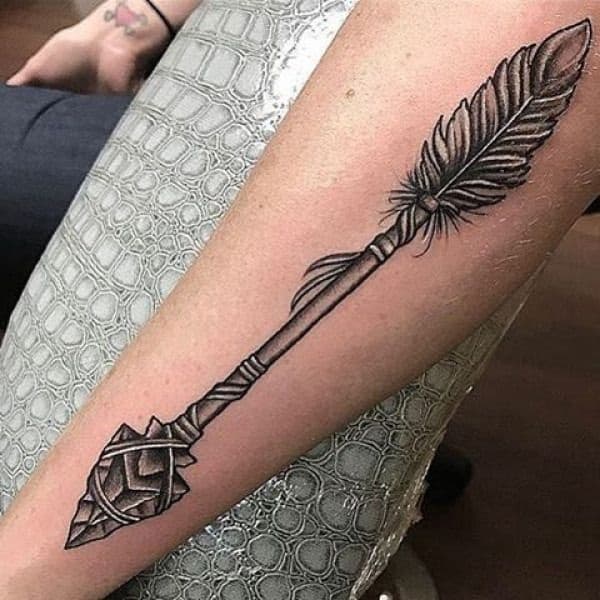 Image Source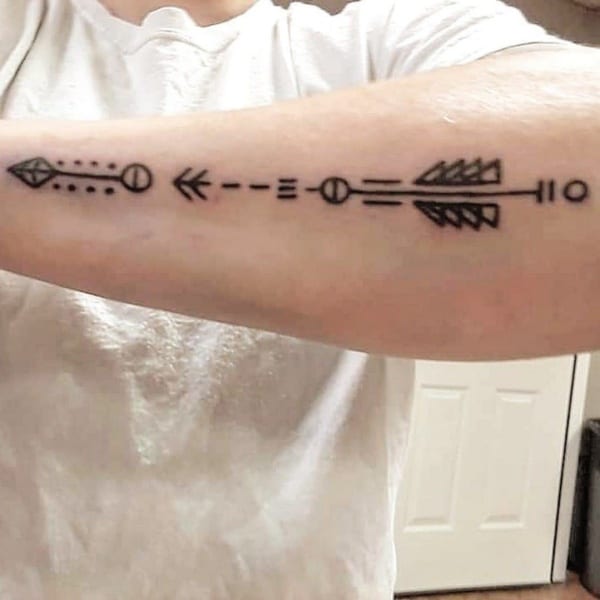 Image Source
If you are a fashion mongrel, and always love to replicate the styles of the Instagram models, then the particular Aztec Arrow Tattoos have probably not missed your sight at all. These tattoos occupy quite some area and are usually placed on your armor at the back of the shoulder, where it can manage some space. These types of tattoos, besides having arrows, also have additional feathers to it, which looks no less than a fantasy image.
3 Arrow Tattoo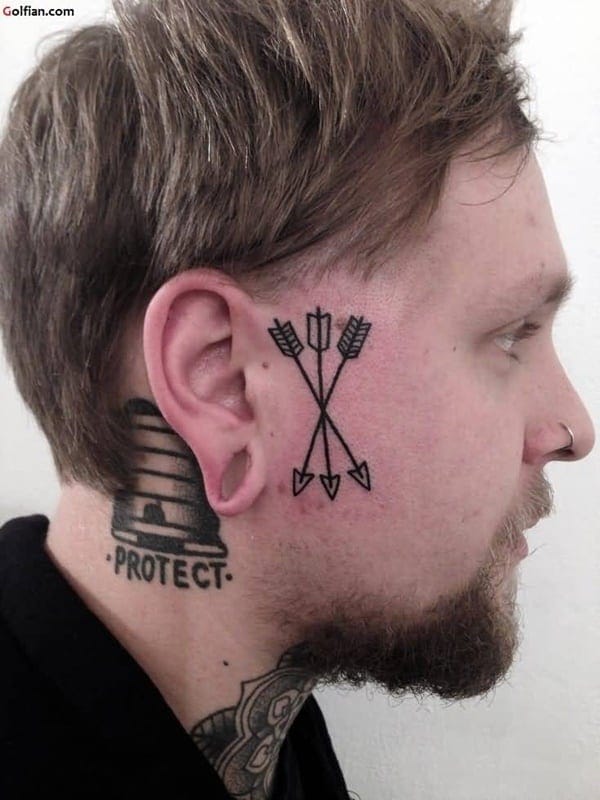 Image Source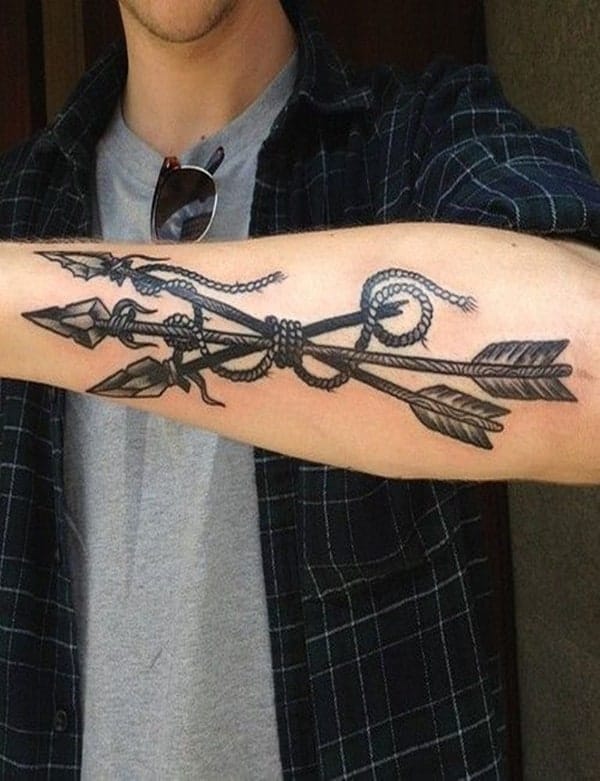 Image Source
The cluster of three black arrow designs is the most popular one. If you draw this on your skin it shows the intense strength in you. Opposite facing arrows have the disagreement emotions which also mirror the war symbol. This is the best design among all the arrow tattoos for men for those who can ink volume arrows on their skin and has the inner power to show off.
Arrow Tattoo With Compass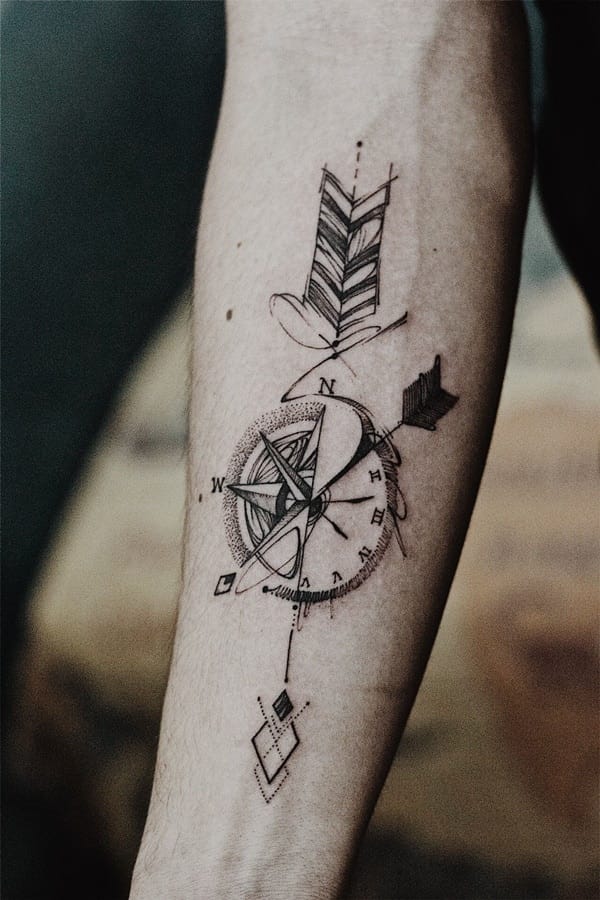 Image Source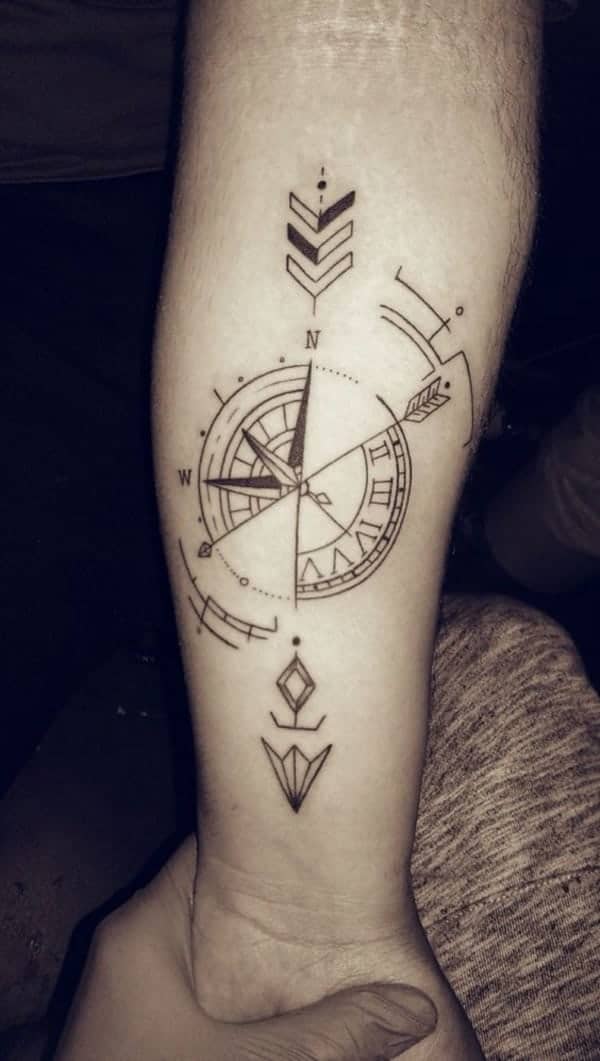 Image Source
It is the adorable arrow tattoo design that looks awesome on your skin. This is a detailed tattoo that will be great when inked with bold black. Your determination and direction towards a goal is the inner meaning of this design. You must ink this tattoo in the middle of the body part.
Related: Star Tattoo Designs For Guys
Infinity Arrow Tattoo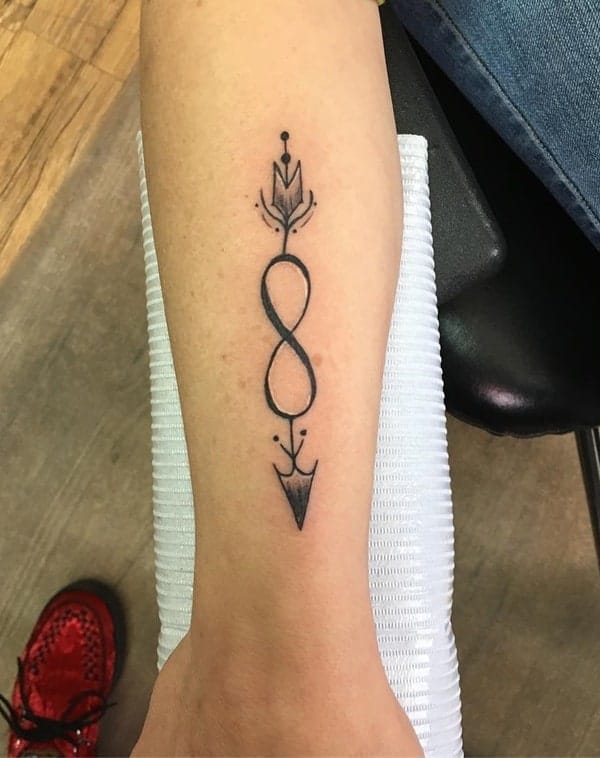 Image Source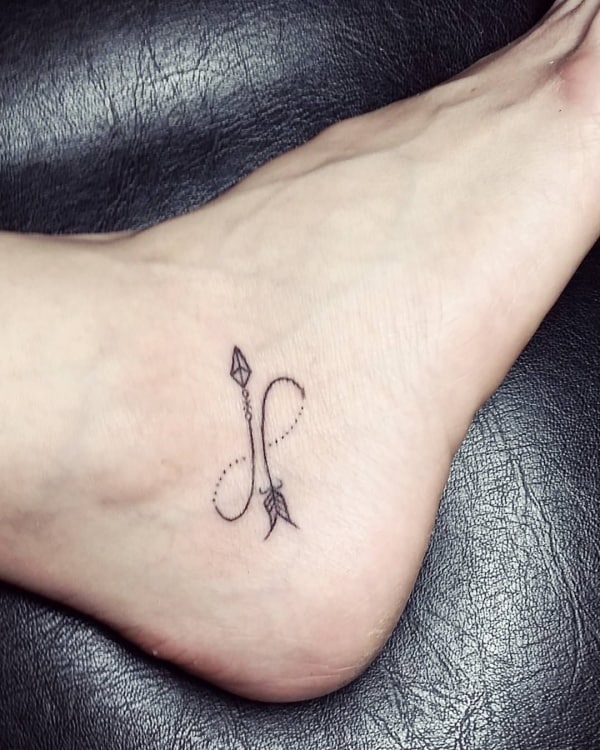 Image Source
Infinity arrow is one of the prettiest arrow tattoos for men. It creates an infinity model if you ink it on your skin. This simple black ink design gives all the smoothness and glamour that it needs to justify its meaning.
Watercolor Arrow Tattoo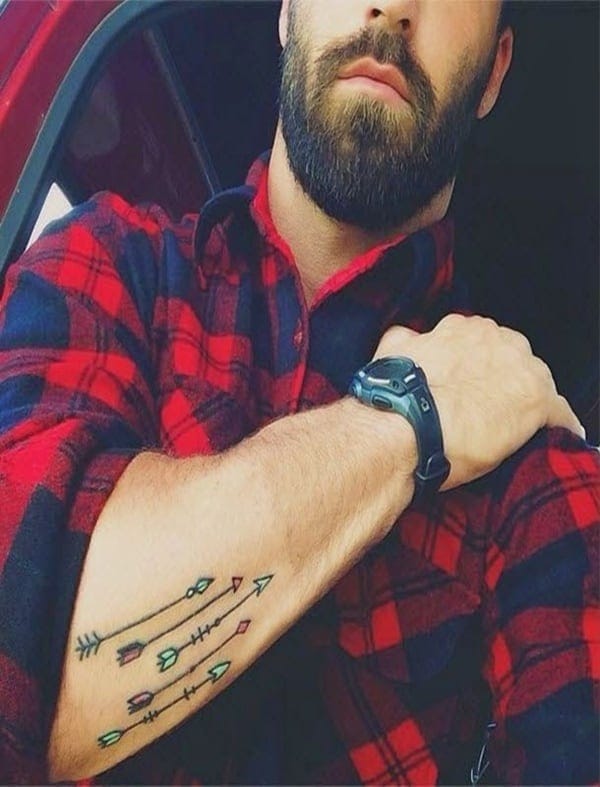 Image Source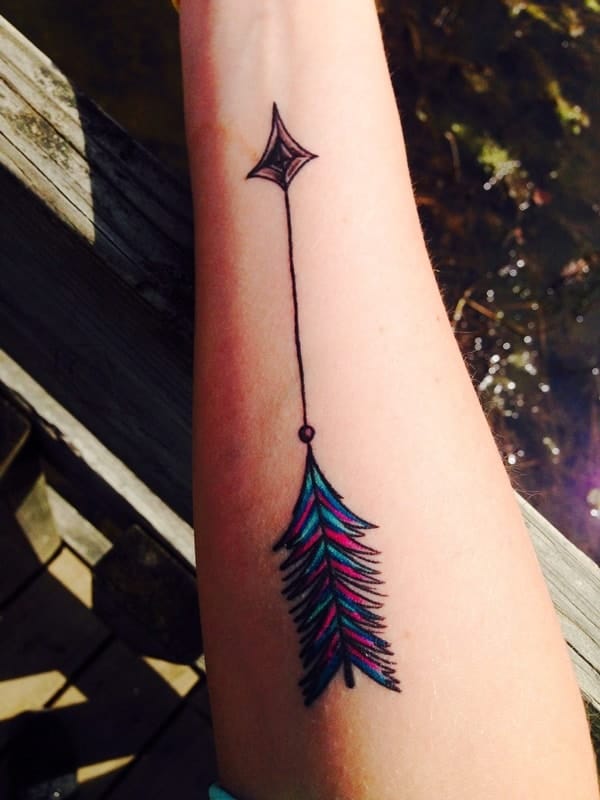 Image Source
It is the one you are looking for tangled and honest arrow tattoo design. It is color balancing designs that combine blue, brown, and grey color to ink on your skin. With the help of shading, it grows the appreciation of beauty and complexity of the design.
Arrow In Pieces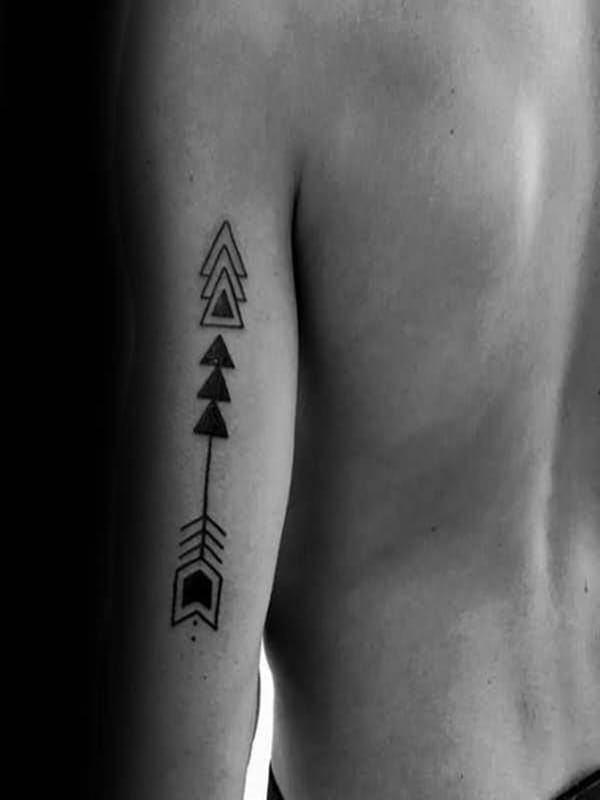 Image Source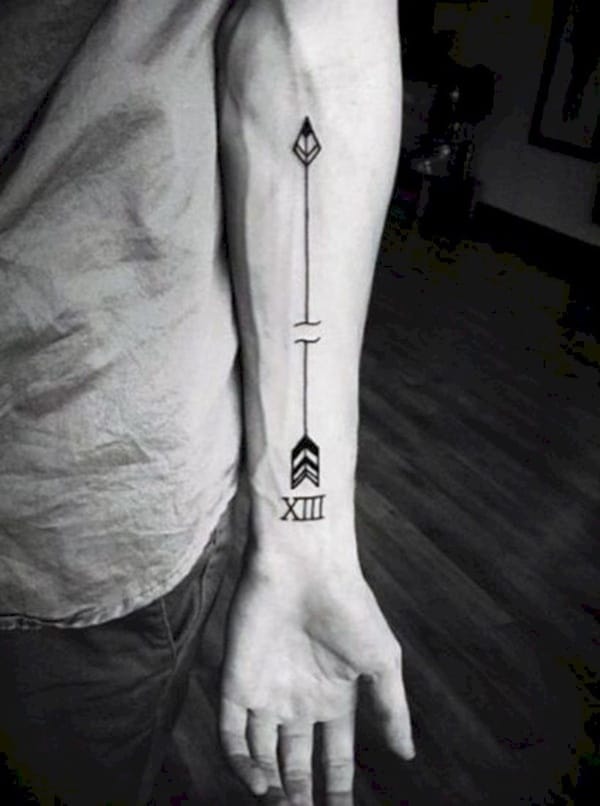 Image Source
This is a cute tiny design in the list of arrow tattoos for men. This is specially designed for your fingers. This arrow tattoo design showing the focus you have on your goal will remind your determination. It immediately attracts eyes despite its tiny size. This arrow tattoo design is a must-have for all tattoo lovers.
Have A Look: Simple Mountain Tattoo Designs
Celtic Arrow Tattoo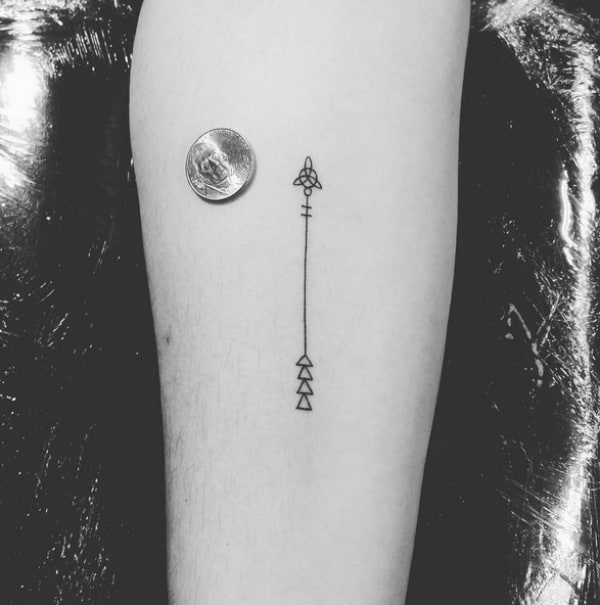 Image Source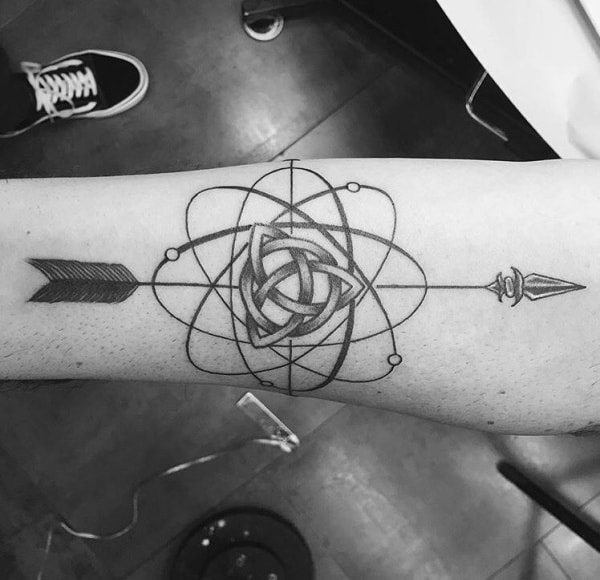 Image Source
For the ones who prefer some quotes and complex designs made on their tattoos, the Celtic arrow tattoos for men can be your perfect cup of tea. Such a tattoo design looks extremely cool if replicated on the muscular parts of the body, or if you want to keep it a bit minimalist, then you can even get along arrow done on your hand, or on your chest, and the shoulder.
Arrow Tattoos On Back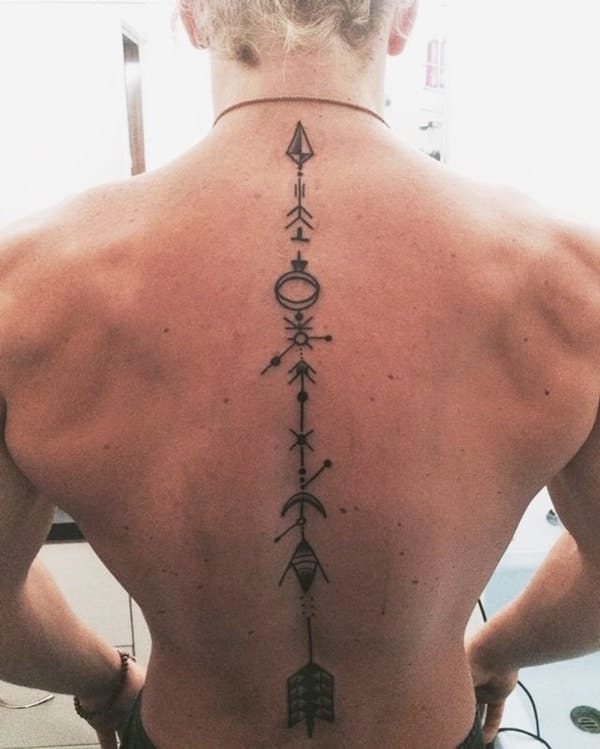 Image Source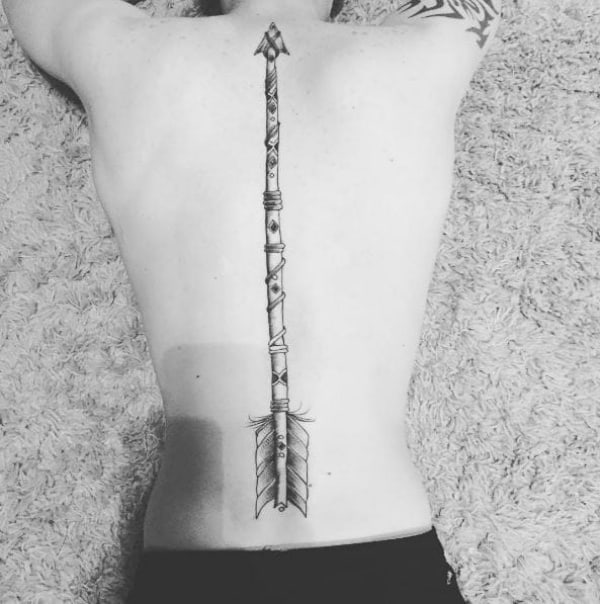 Image Source
The men who have got quite a muscular body, the arrow tattoos on the back, is not at all a bad idea. Especially, if you are an art fanatic, then there are a lot of things that can be done at the back. One can replicate either the multiple arrow tattoos or can get one long wide arrow design on the area of the spinal cord and in both the ways, it would look absolutely amazing.
Geometric Arrow Tattoo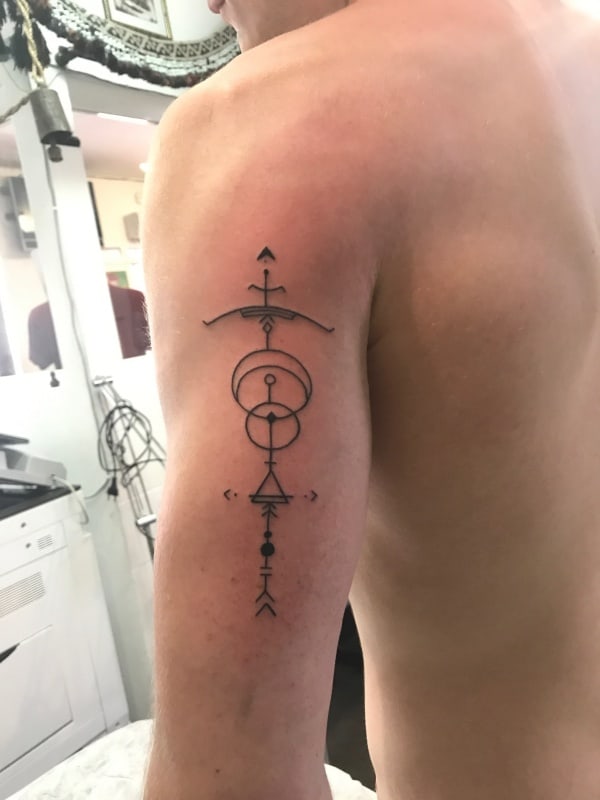 Image Source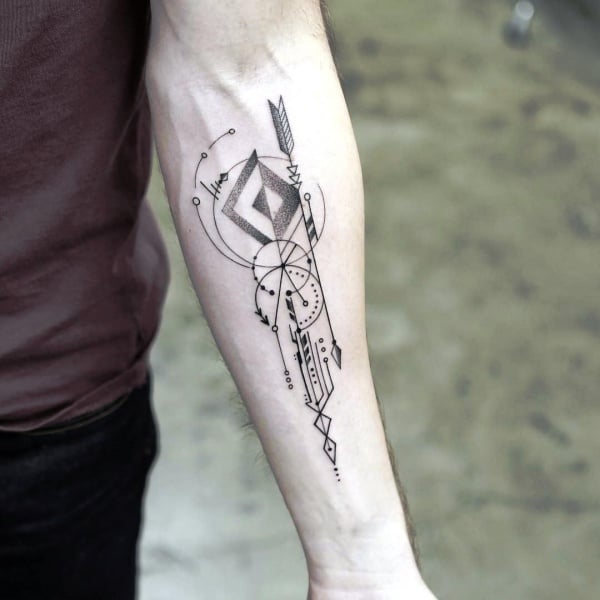 Image Source
Geometric arrow tattoo designs have been in the trend for quite a while now, and they are by far, one of the coolest designs for men. One can get any type of design they want, be it a Pentagon, or a Hexagon, or a Triangle. The bold black lines are further enhanced in such a design so that the lines can be prominently noticed, and the major feature of the tattoo, do not miss the eye at all.
Check Out: Simple Negative Space Tattoo Ideas
Broken Arrow Tattoos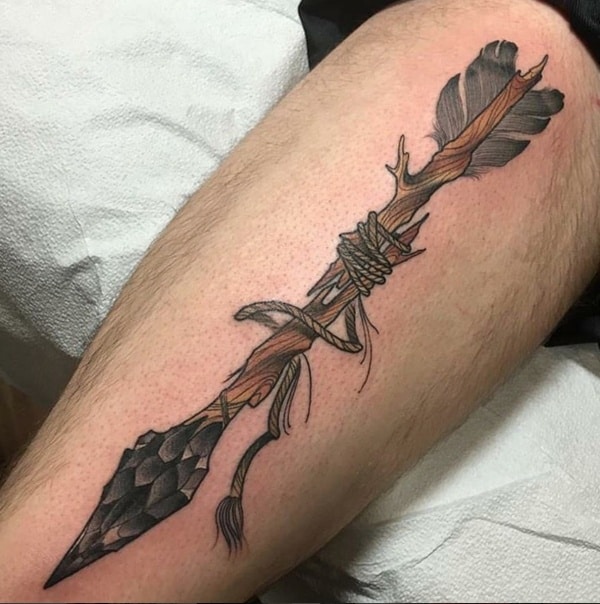 Image Source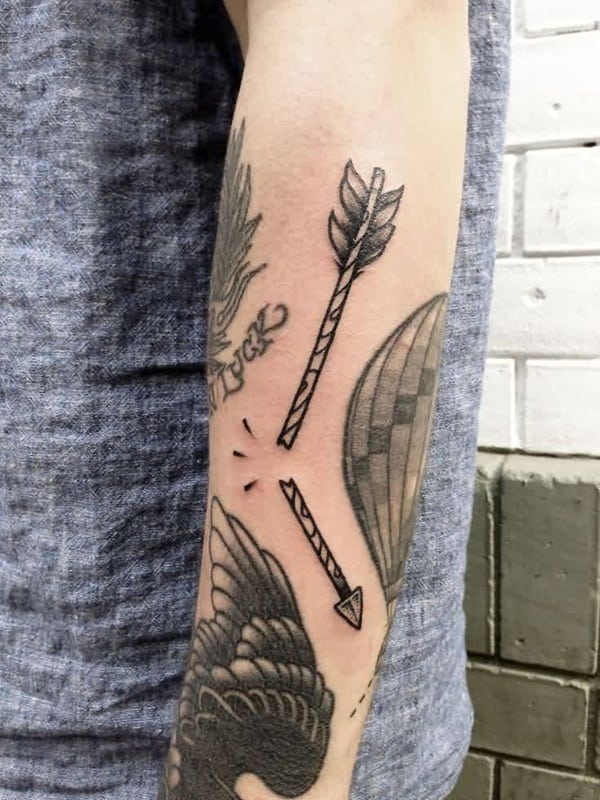 Image Source
Just like time and tide wait for none, life too will never wait for anyone, and to keep this as a reminder in life, the broken arrow tattoo can help. These tattoos represent that even though there might be situations when life can test you, and break you, and tear you apart, it has to go on and move forward always. It gives a message that just like after the dark night the Sun comes up, similarly, after every hardship, something good will surely come up.
Forearm Arrow Tattoo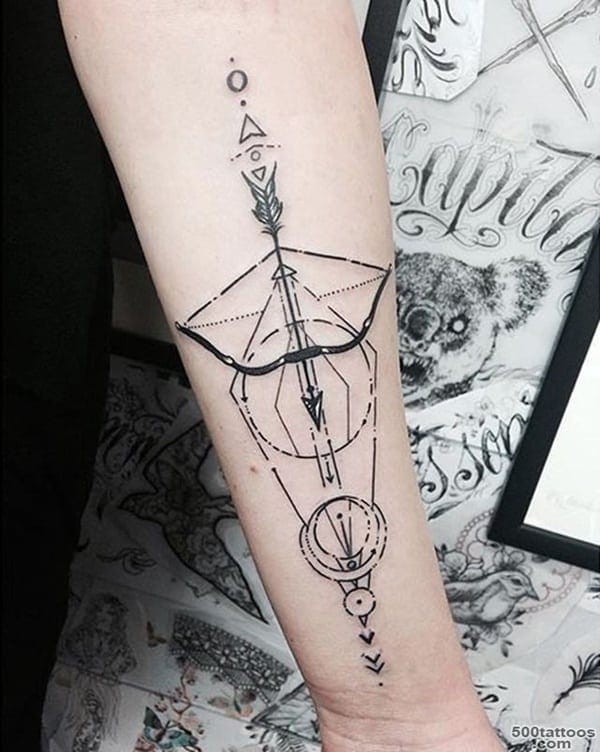 Image Source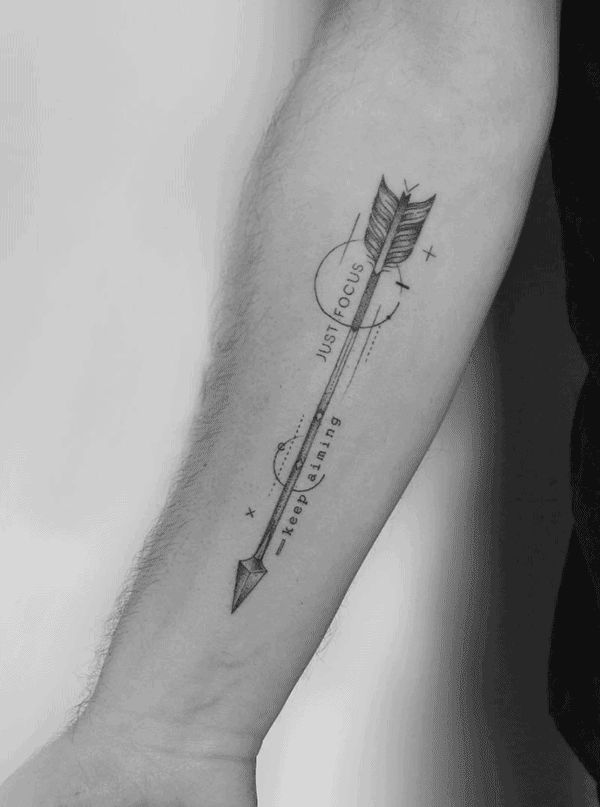 Image Source
Forearm arrow tattoos look extremely appealing on guys, especially when they pass on through the vein strictures, defining masculinity. These tattoos are placed in the middle of the arm and are usually bigger in size, compared to the other arrow tattoos. These types of arrow tattoo designs are, however, quite subtle, and doesn't really have many designs going on them. The arrows can be of any type, and of any shape, and everything would look quite good if placed in the vertical pattern here.
Finger Arrow Tattoo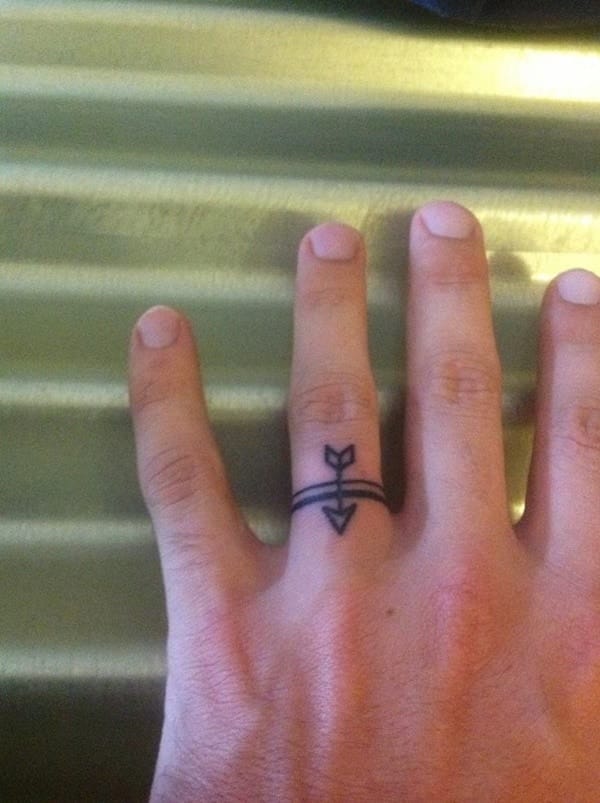 Image Source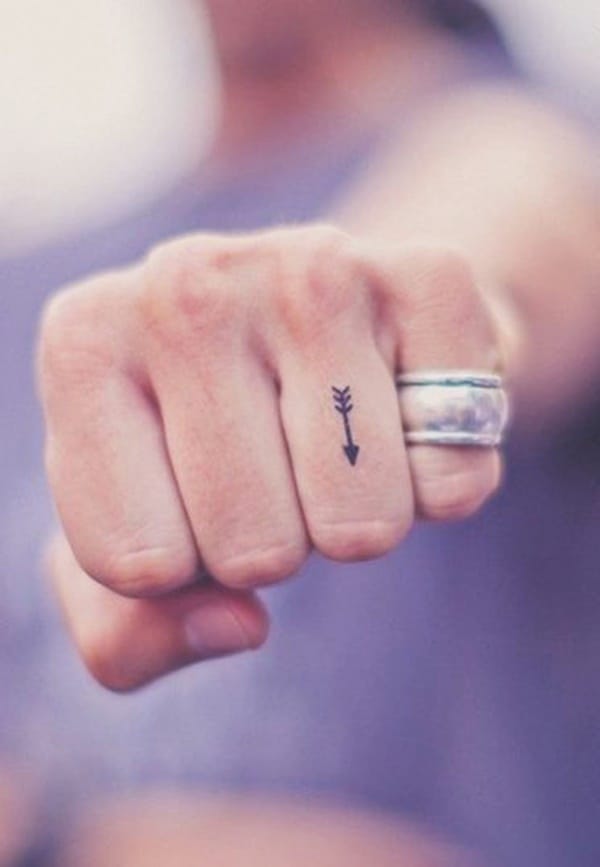 Image Source
Now, this is quite a modern-day thing, and one would not commonly see someone getting an arrow tattooed on the fingers. As arrows can be transformed into a miniature pattern and can be made to fit in anywhere, fingers serve as the most ideal placement options. The arrow tattoos placed on the fingers are quite easily visible than any other parts of your body and can make you look really cool and gaze worthy.
Here We Have: Aquarius Constellation Tattoo Designs
Arrow Tattoos With Words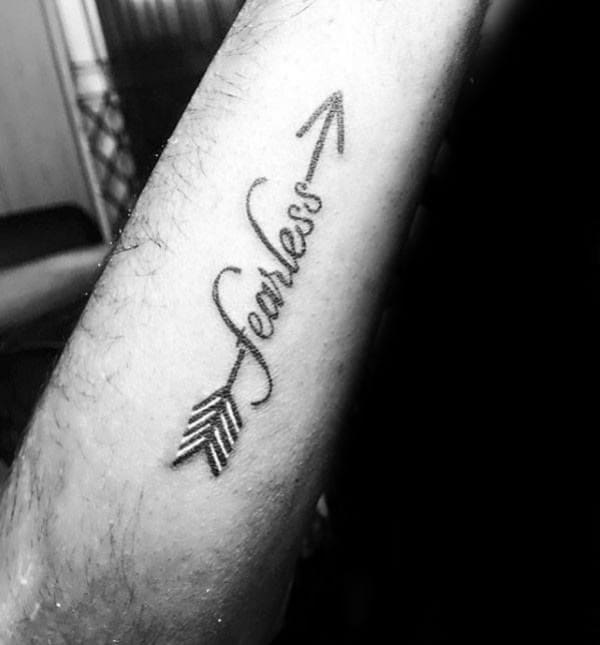 Image Source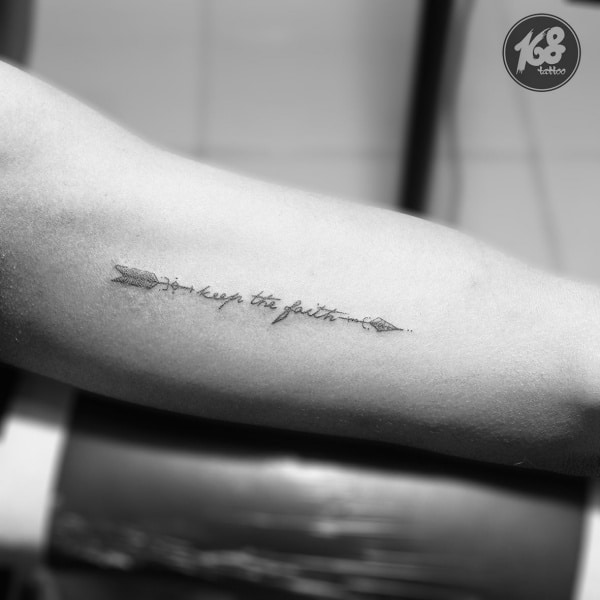 Image Source
Are you a bookaholic, and love your vocabulary list more than anything? Then, the arrow tattoos with words written on it can probably do justice to you. It can be anything, either your name or the world that you follow, or maybe a name of a person, or a pet, or a thing, that has always been quite close to you. These type of arrow tattoos look extremely beautiful and definitely has an X-factor to it that would make people stop and take a look!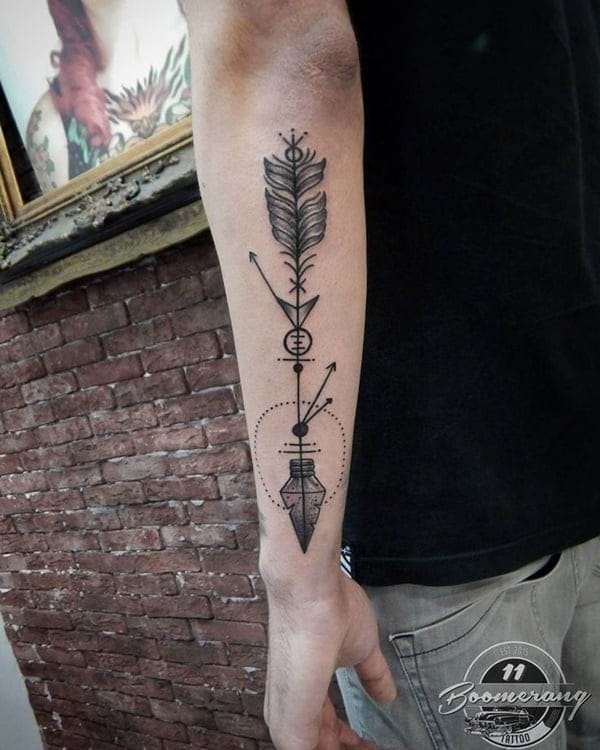 Image Source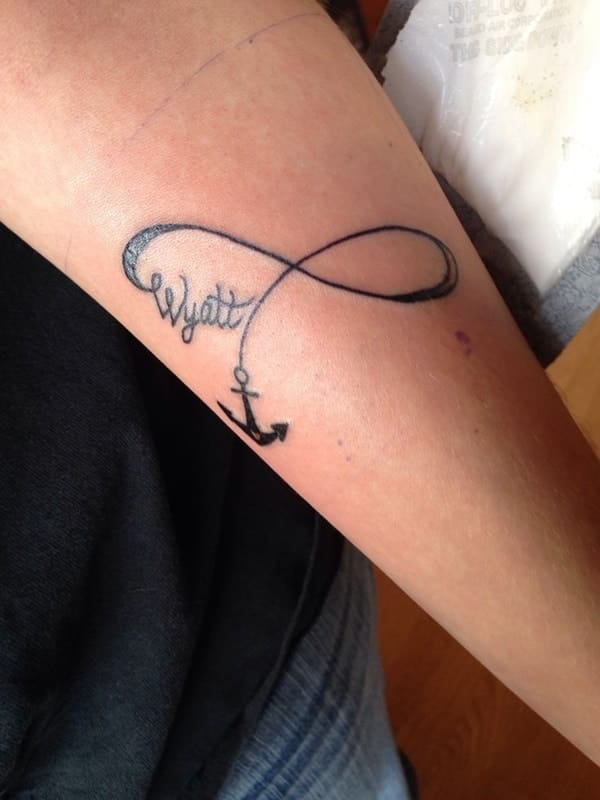 Image Source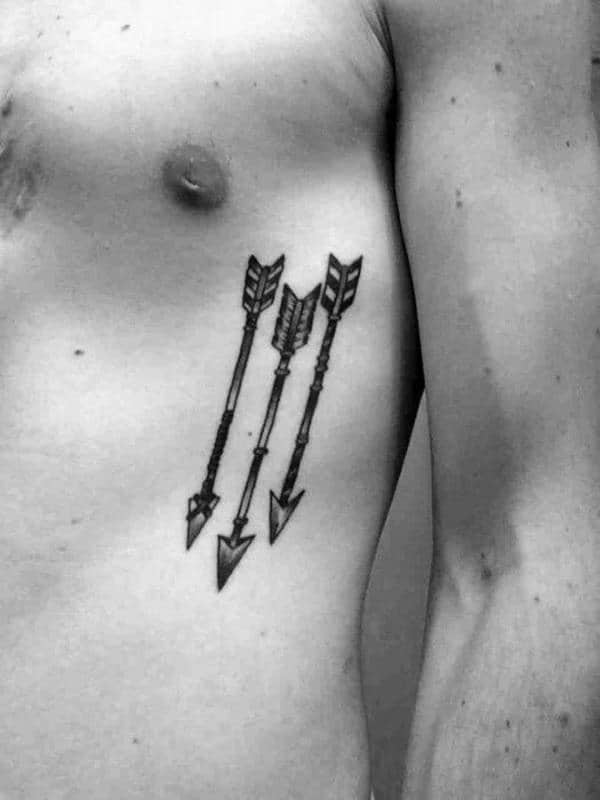 Image Source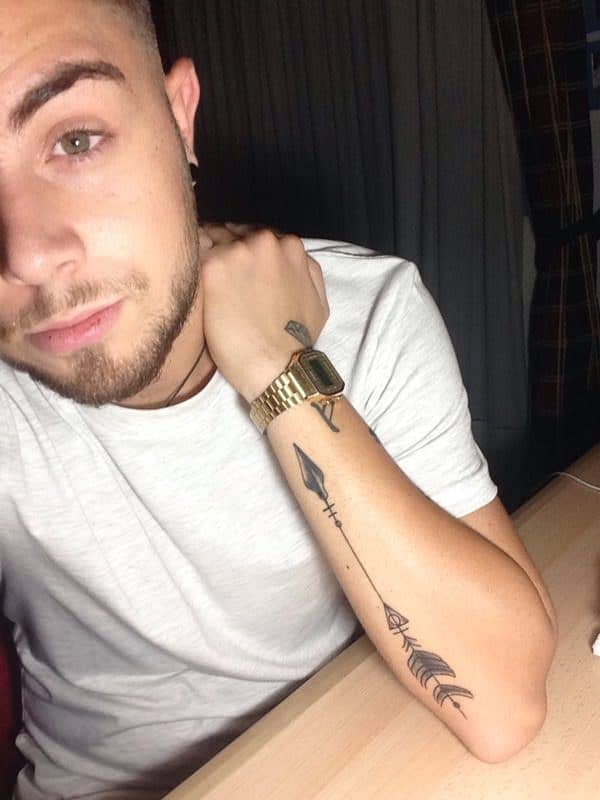 Image Source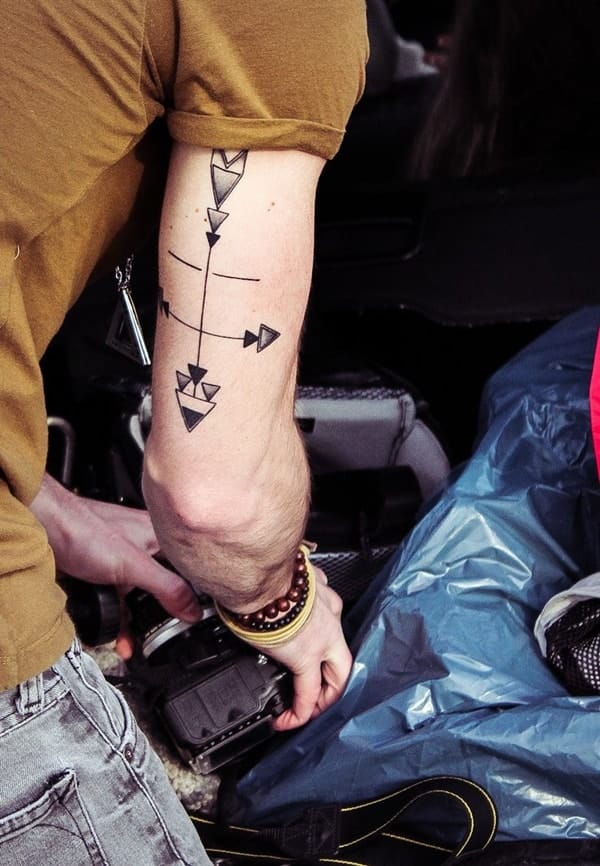 Image Source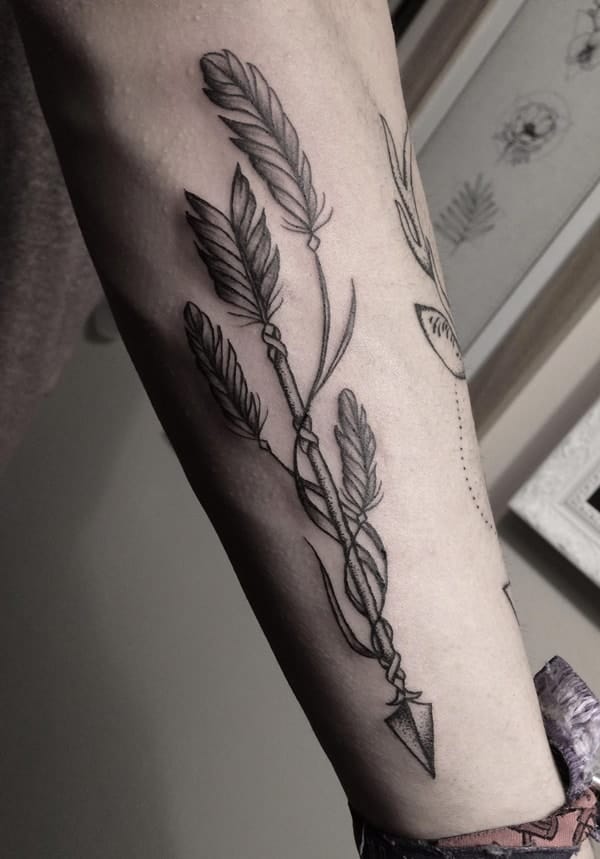 Image Source

Image Source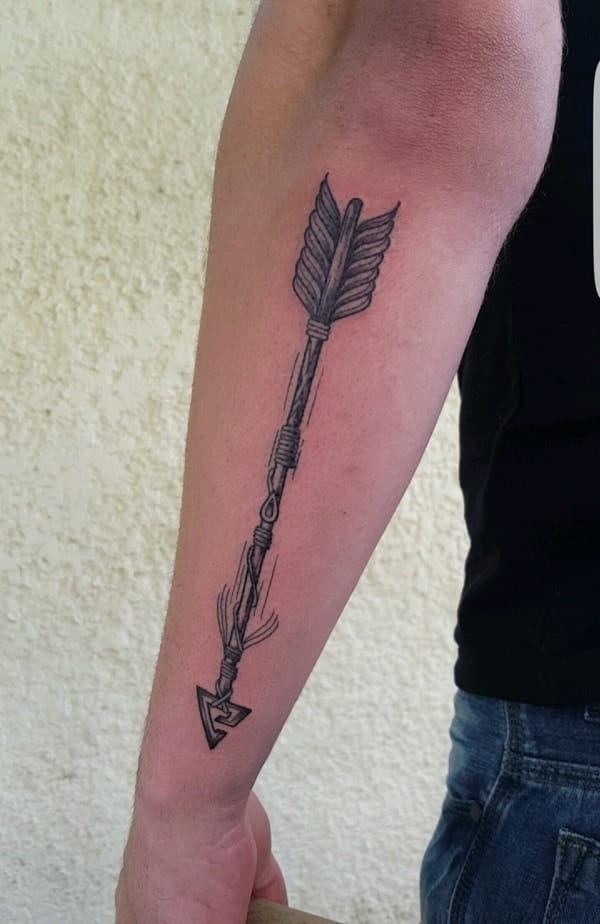 Image Source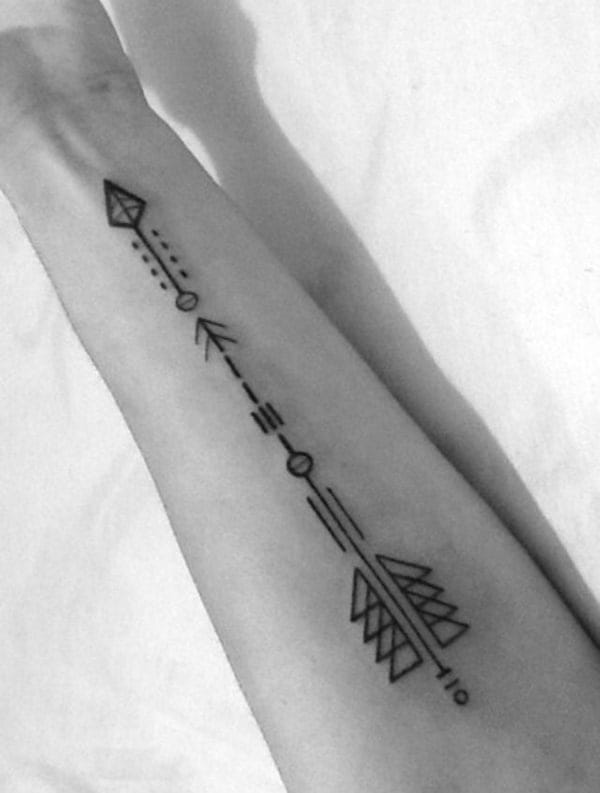 Image Source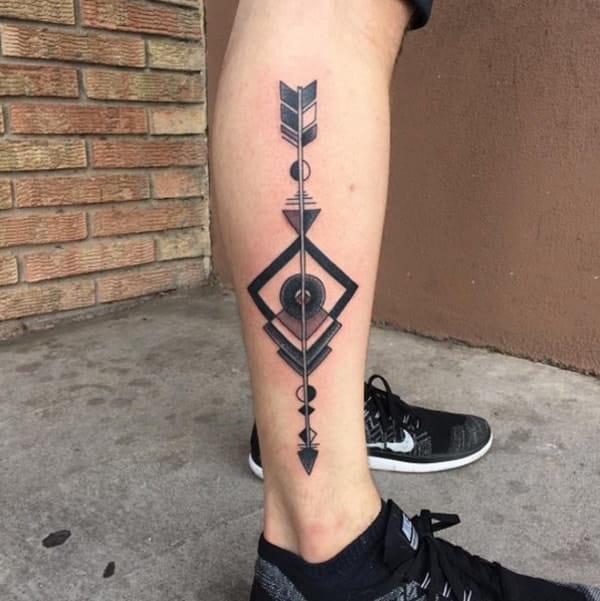 Image Source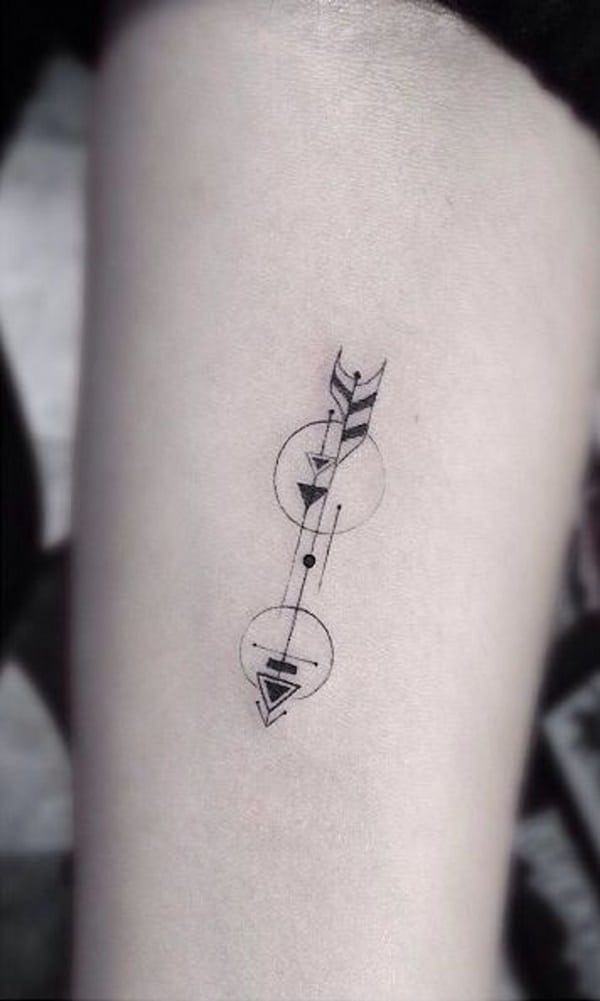 Image Source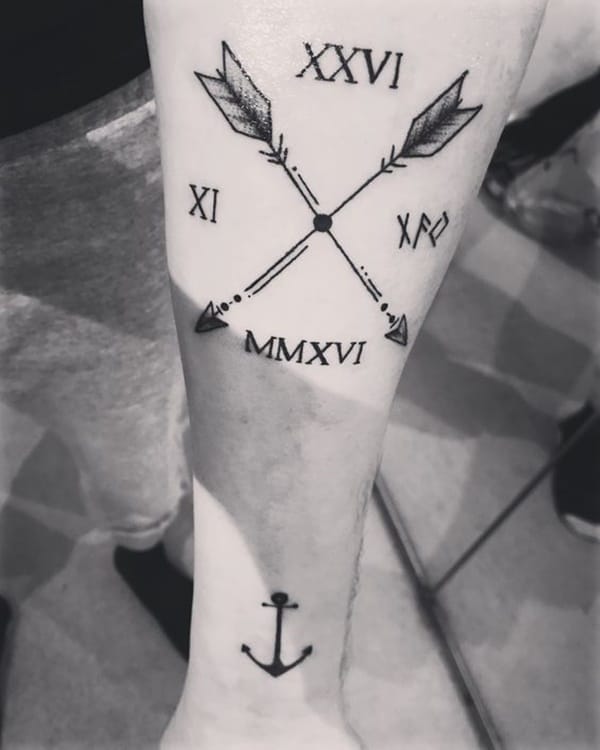 Image Source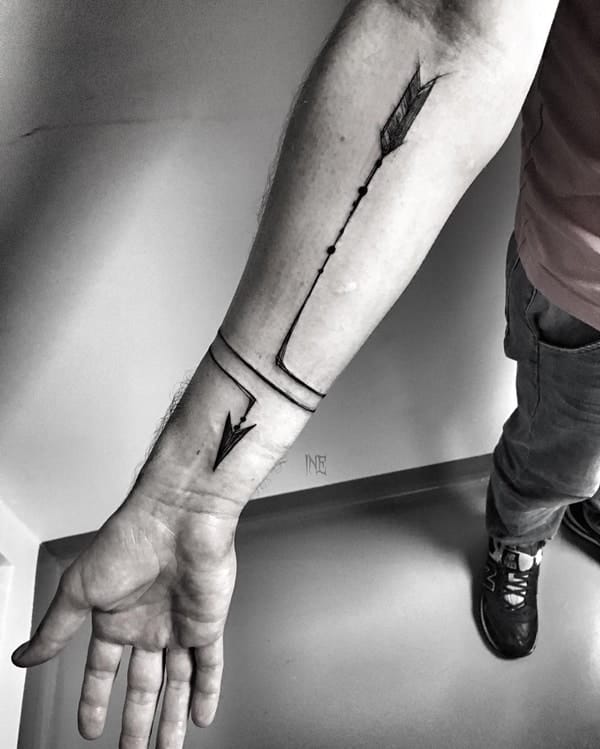 Image Source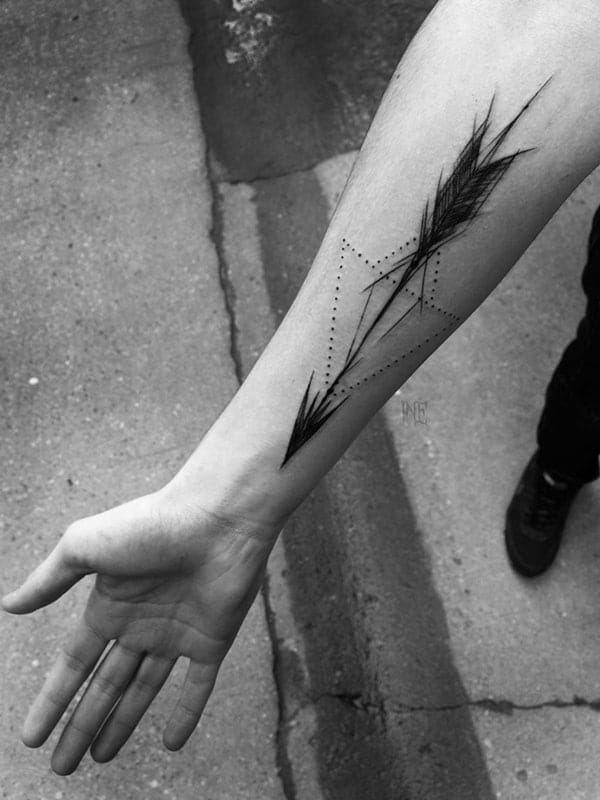 Image Source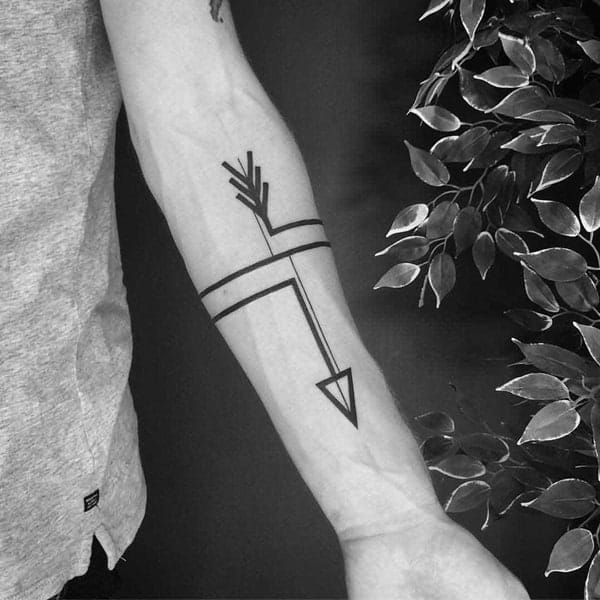 Image Source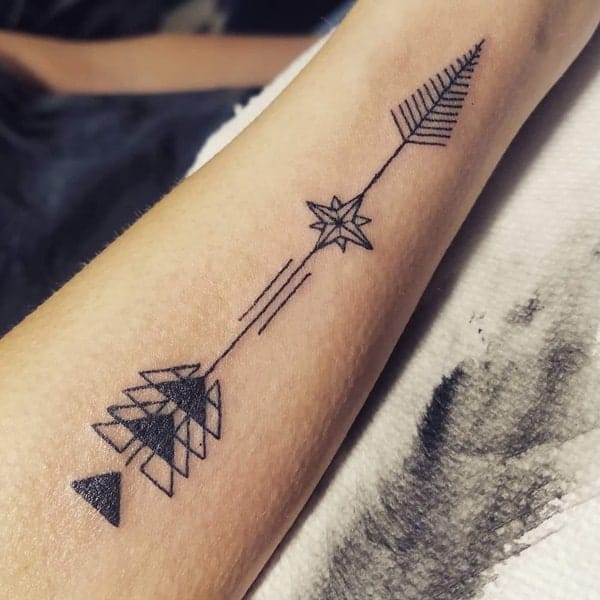 Image Source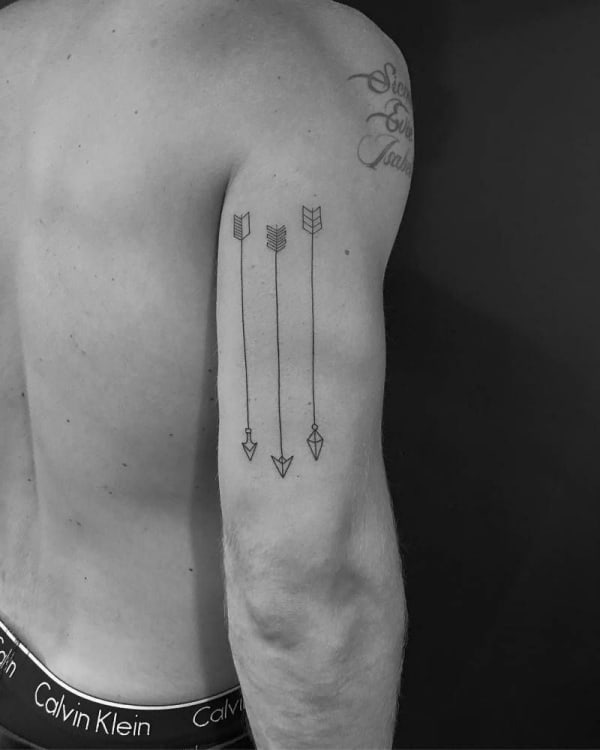 Image Source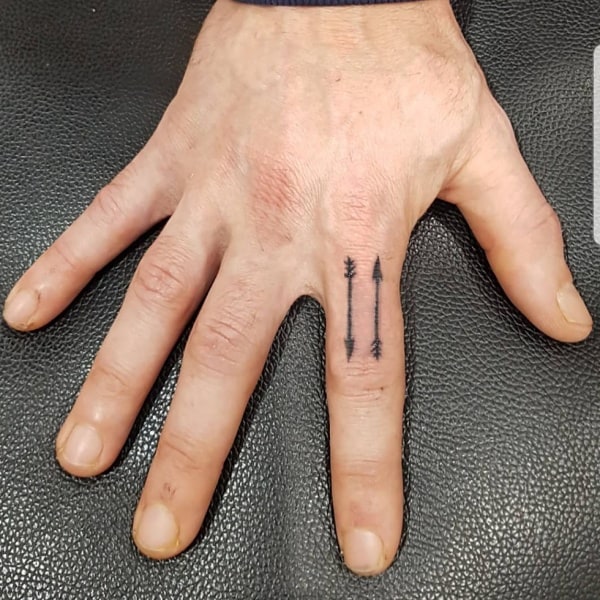 Image Source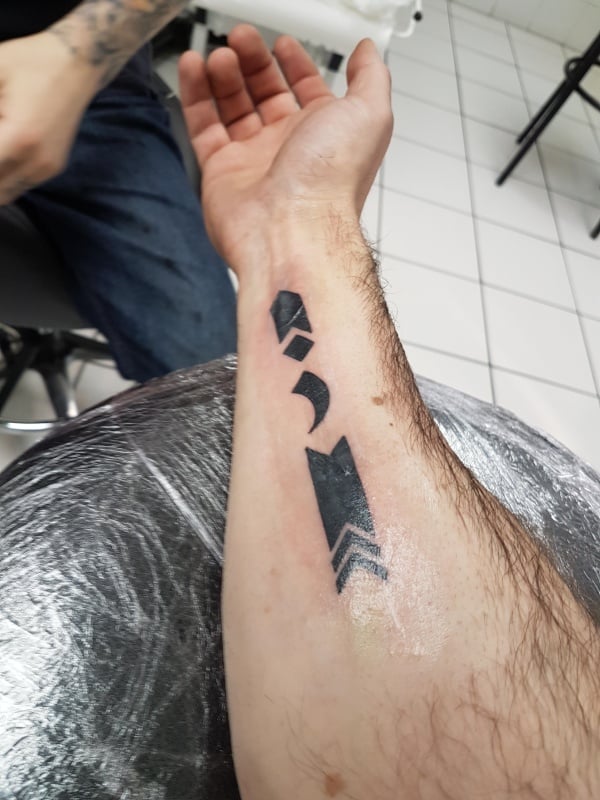 Image Source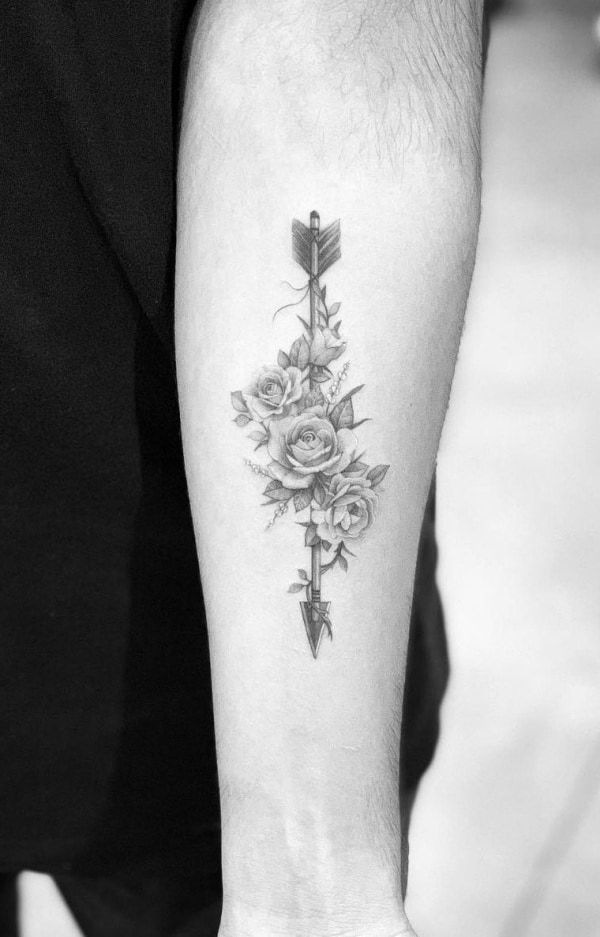 Image Source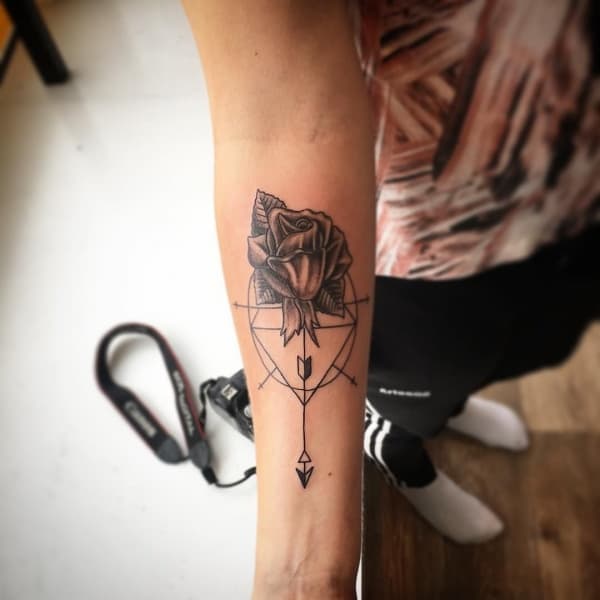 Image Source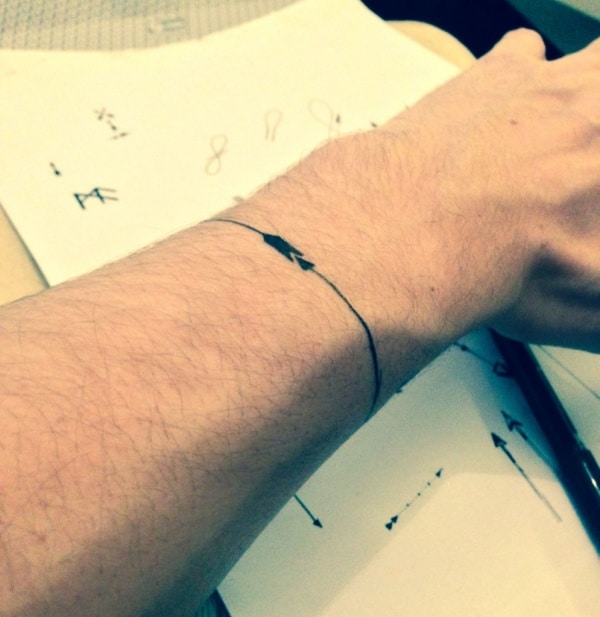 Image Source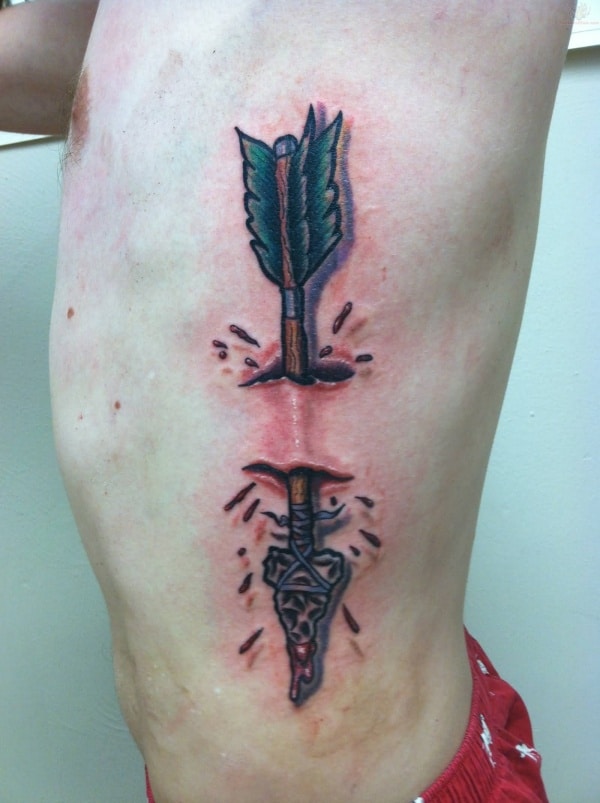 Image Source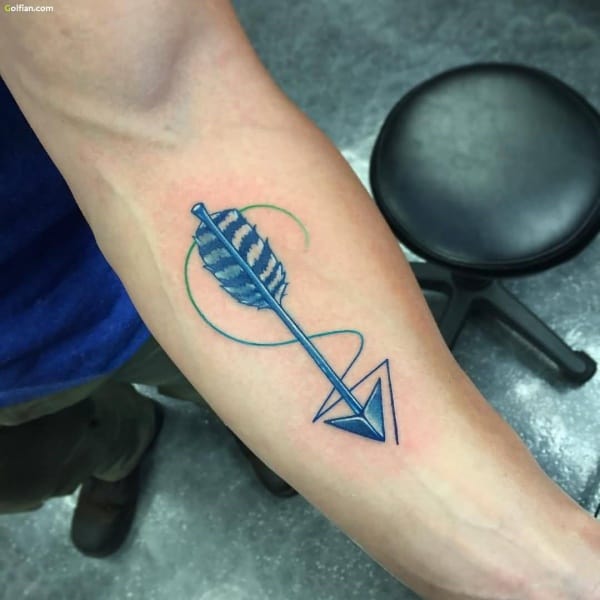 Image Source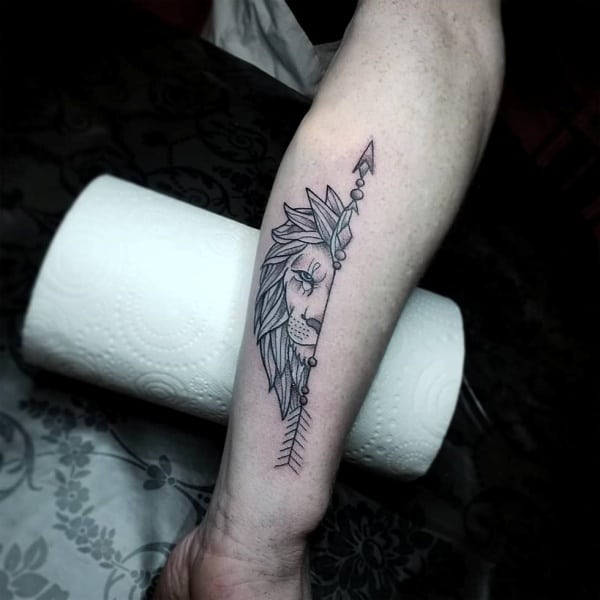 Image Source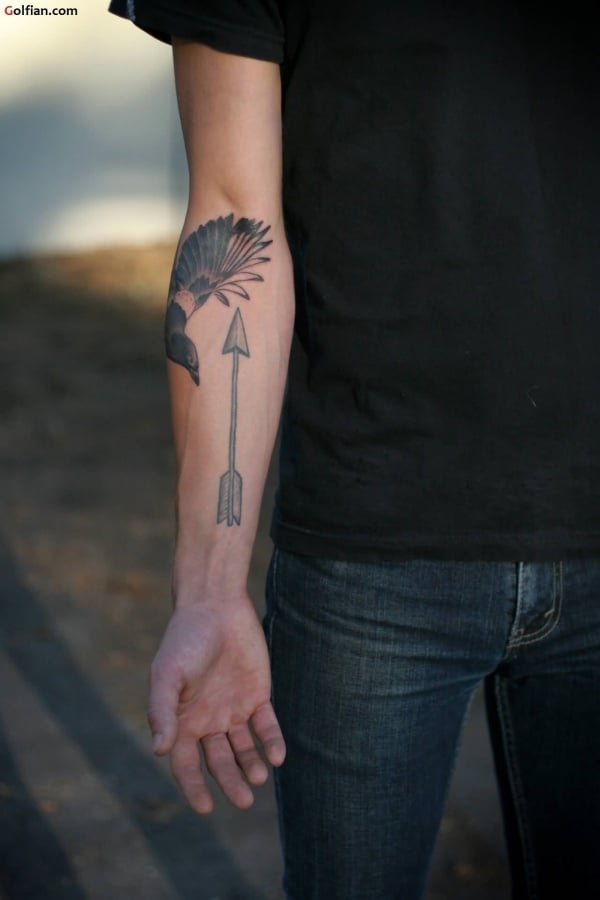 Image Source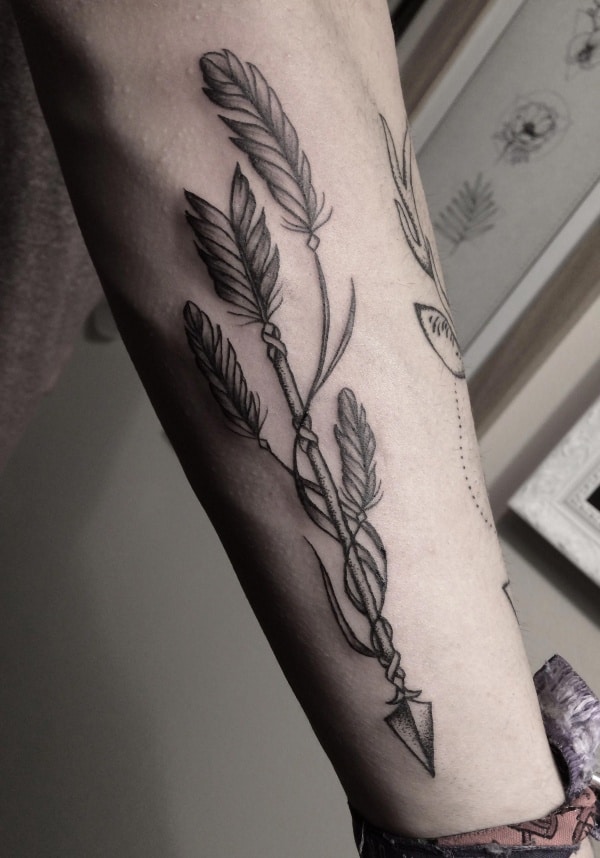 Image Source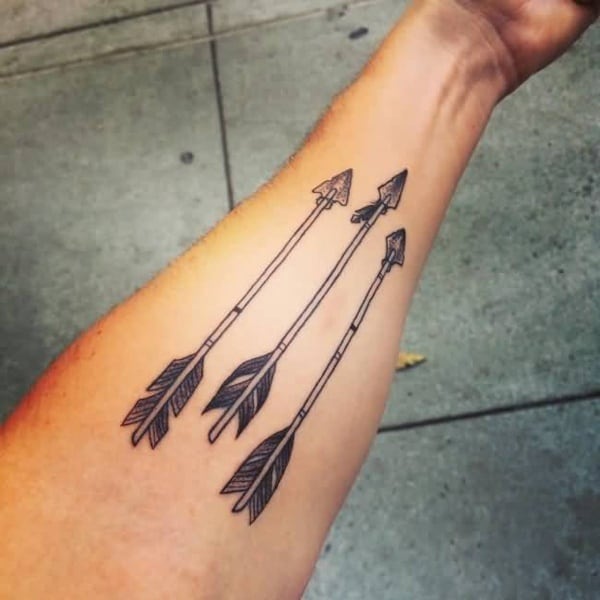 Image Source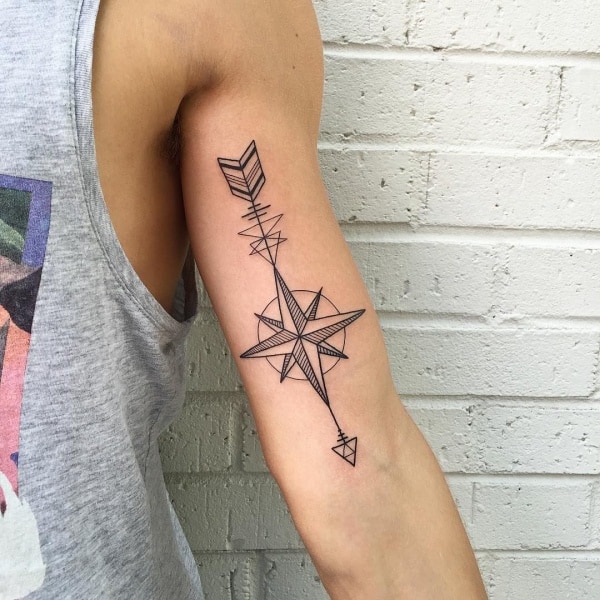 Image Source
Choosing one from the various arrow tattoos for men because they do not come with the flexibility to change or remove them, as and when needed. That's why choosing the perfect tattoo design is required, that fits the trend, and does justice to your body aesthetics as well. In the quest, we came to settle for the arrow tattoos, which are simple, yet chic and quite trendy. Even if you are too confused to decide, these extraordinary tattoo designs can definitely help you out!
Just like art cannot be restricted or limited to a certain type or design, similarly, the type of tattoo you want to get inked, cannot be directly suggested by us. Thus, the arrow tattoo ideas for men, which we have suggested above, can be modified, and enhanced according to your preferences. Similarly, the representations and the position of the tattoos vary a lot too, in depicting their ideal meanings.