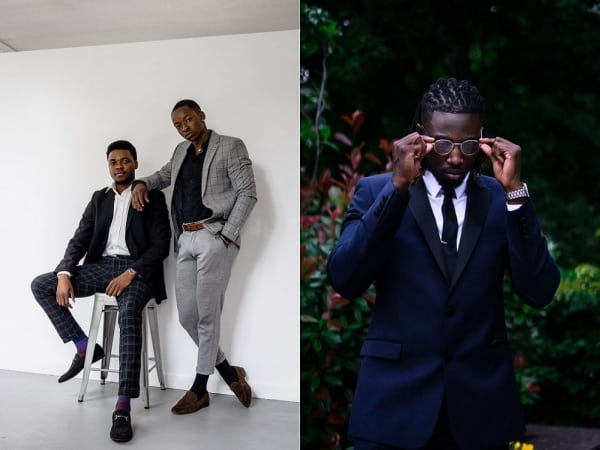 What Does The Black-Tie Dress Code Mean?
Happy about attending a party but confused about the black-tie dress code for men? Here is what you need to know and follow the same. This occasion is a high-importance event. The events begin after 6 pm. You dress up in a suit, bow tie style, cufflinks, a black-tie shirt's winged collar and formal black pants. The rich-looking dress code originated in the Edwardian era from 1901 to 1914.
What To Wear In Black Dress Code Outfits?
The following will help you understand how to dress according to the dress code for the evening. Here is a guide on what to wear in black tie attire for men.
1. Dinner Suit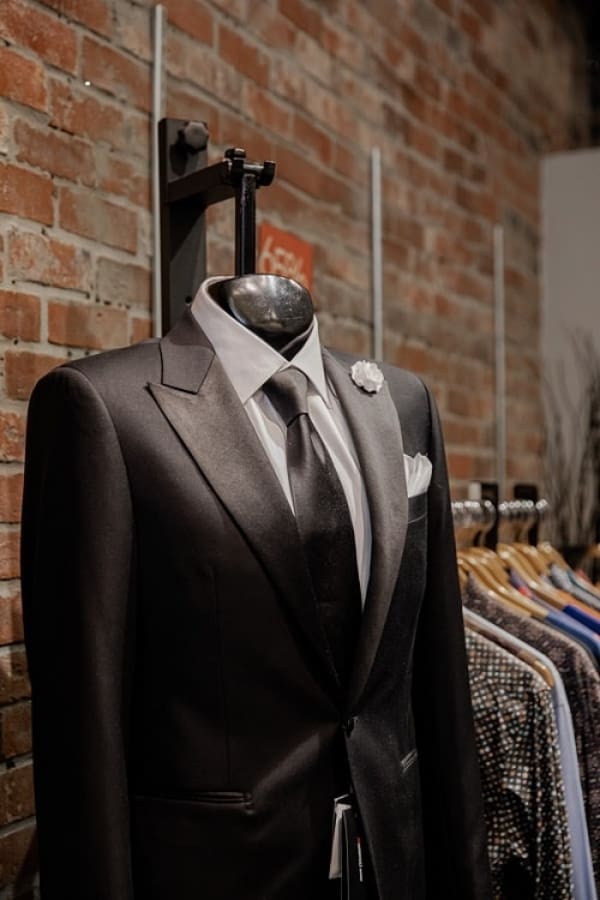 An invention from the 1980's dinner suit can never disappoint the occasion. A dinner suit is apt for a formal evening dinner. It usually consists of black tie, a wool dinner jacket with no vents and single-buttoned, plain trousers. You can opt for cummerbunds but not compulsory. Glam up the event with a dinner suit comfortably fitted. Make sure to consider some points, before buying a dinner suit for men such as choosing suitable colours and materials according to your style statement. 
2. Dress Shirts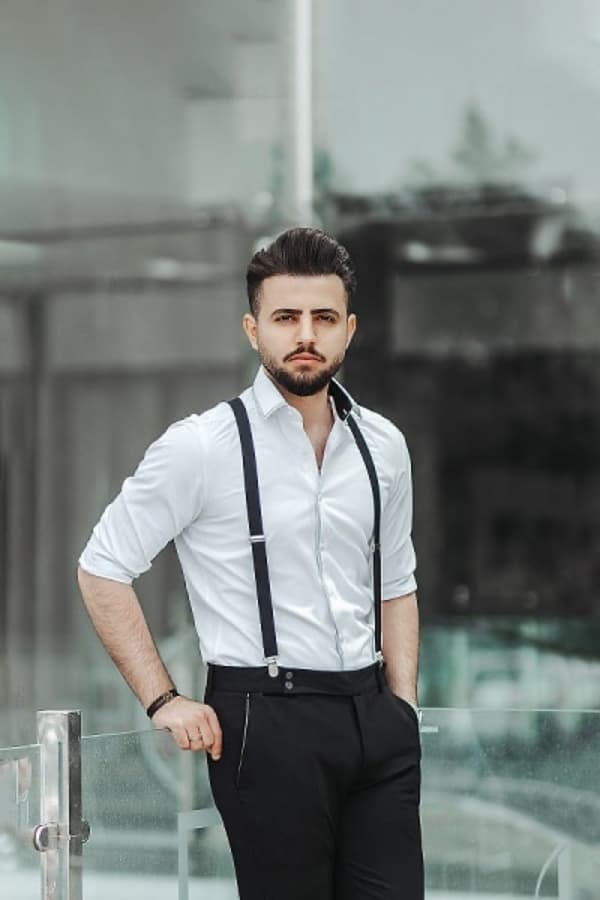 Dress shirts play a vital part in the look. The buttoned-up shirts have long sleeves and a collar. The dress shirts must fit perfectly to complement your personality. It differs from other shirts due to its cut. Experiment with different colours, materials and designs too. A dress shirt goes along with a jacket and a tie.
3. Tuxedo Suit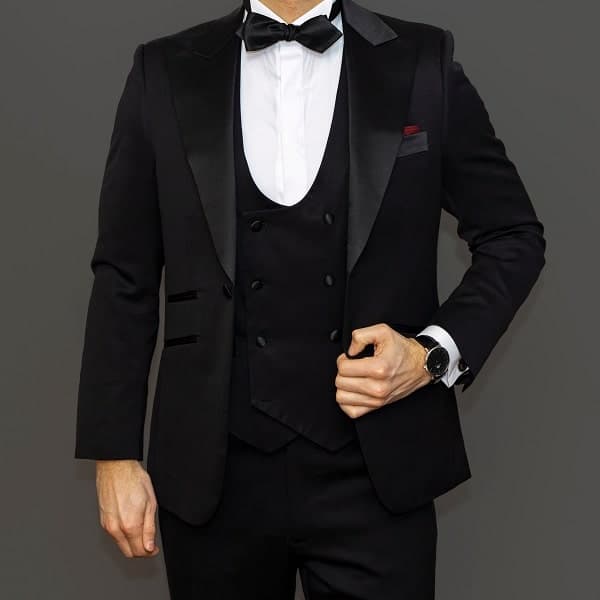 The term Tuxedo makes one feel very royal. It is formal wear for occasions with black tie outfits for men. Tuxedos mostly have single-button jackets. It comes in a dinner coat design too. With a variation of two-button jackets, it gives a different style statement altogether. The difference between an ordinary suit and a tuxedo is the silk satin on the lapels of a tuxedo. Pair it with your favourite dress shirt, black tie or bow with black pair of trousers, and you are good to go. Also check the brand of the suits and material before buying.
4. Matching Trousers
Some of the evergreen pairs are black and navy blue. You can add a cummerbund to match the attire. It can be black silk or a satin stripe down the side. Matching your trousers with the colour of the shoes is another great idea. You can keep them plain black or match them with the dominant colour of your attire. Keep the trousers dark and fitted.
5. Bow Ties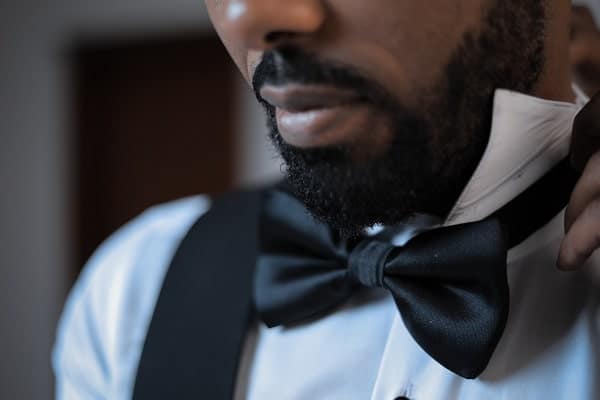 A bow tie tells about the occasion you are going into and your confidence level. When the host demands black tie outfits for men as a dress code, you got to abide by the rule. Regardless of the suit colour, you are wearing; keep the bow ties colour black only. There is a knack to wear them and learn the art of tying them properly. Keep it crisp, centre and shiny.
6. Waistcoat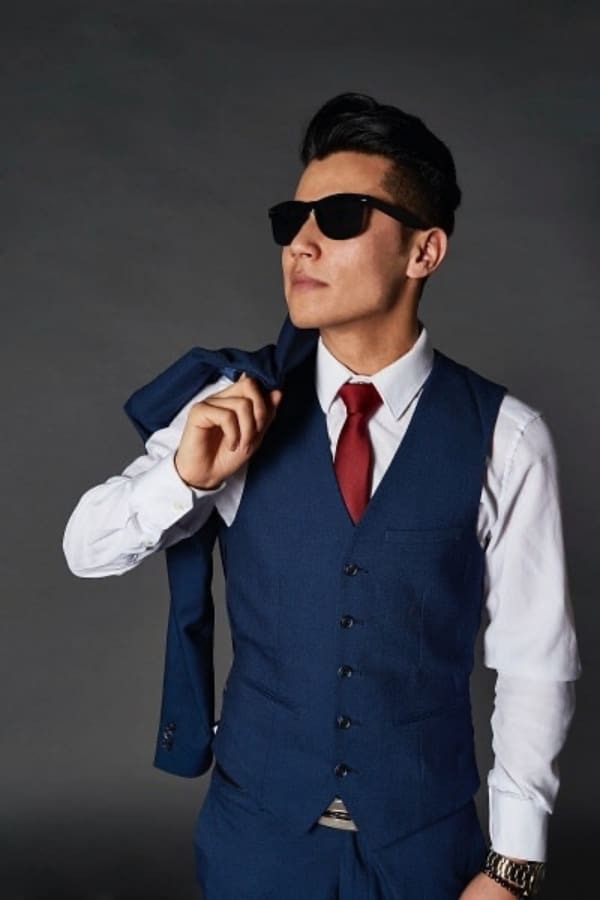 Waistcoats enhance the look and provide a sense of formal outfit. It is worn beneath the jacket of a suit. You have to pick up the waistcoat that matches the flow of your attire. It can match your jacket and trousers. It is best to suit the colour of the jacket and trousers.
7. Shoes
A pair of black shoes never goes out of fashion. Get hold of formal leather shoes and not your regular office shoes. It must be black and patent. Keep it classic. Keep it simple and not fancy. You can keep the cut narrower and round-toed. You can try the cuts and the designs, but keep it minimal.
8. Accessories
Your elegance lies in the way you accessorise yourself. The cufflinks are a must. Do not opt for jazzy prints or colours. Keep it minimal and mannered. You can wear a simple ring too. The pocket square is optional. Pick up the pocket square with minimal design.
9. Watches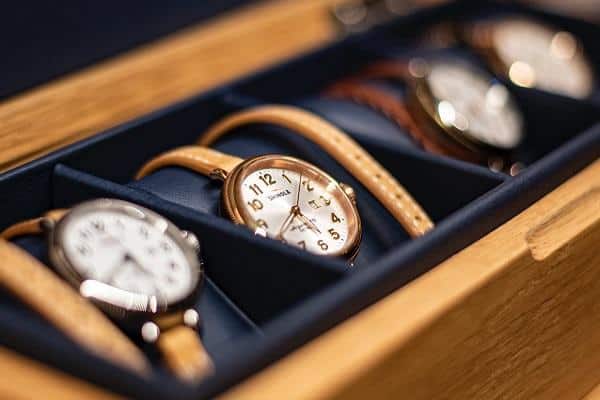 A gold watch with a black strap looks effortlessly chic. If you do not get a gold watch, the metal coloured watch can work too. The only constraint is to keep the strap black. Avoid anything flashy or glossy. Keep the strap tight and fitted well on your wrist. While selecting a watch, keep it formal. It is best not to wear it if you do not have a wristwatch to pair it with instead of picking up the wrong one. Instead, you can wear a plain bracelet.
Dos & Don'ts of Black Tie Dress Code
Do's
1. Accessorise yourself
With a black-tie dress code for men, you can accessorise yourself to stand out at the party. However, how much to tag along with is significant to know. Try accessorising yourself with stylish but not too glossy or bold add-ons. It must complement the look. Whether you are adding cufflinks or tie pins, make sure they look subdued in appearance. For watches, we suggest choosing a colour that balances the look of the suit.
2. Add some colours
Try adding colours to the wardrobe when it comes to black-tie attire for men's events. You can always get a coloured jacket or dinner suit to go flamingo. It will enhance your impression; boost your spirit and vogue. Fashion has a different statement and offers a variety of materials and colours to suit the evening. Avoid overdoing colours.
3. Select the proper size
The most important aspect of looking well-dressed is to wear fitted shirts and suits. Bulging shirts and loose suits are a total fashion displease. You become the jester of the occasion. Get it tailor-made or buy from a reliable store for absolute size and fitting. When you buy from an online store, check the measuring scale they offer and go ahead with the purchase.
Don'ts
1. Do not belt it up
Many newbie make a common mistake i.e. overdoing the look with a belt. It is a total disgrace to the event. You ought to have well-fitted shirts and trousers to make you look modish.
2. Do not wear socks
It is suggested not to wear socks in the black-tie dress code. Even if the need be and you think you cannot bear without wearing it, opt for black coloured socks. Avoid colourful socks to go with the fashion piece.
Conclusion
We hope you have now got a glimpse and answer to what is black attire for a man! You know your style, and with an array of accessories, you can uplift your look. If you do not have the right outfit for the occasion, you can get it with a click of a button. Do read the reviews before you get hold of your piece of the suit. We cannot wait enough to see you decked up for the evening!