When you are heading towards a formal dinner or an office party, or a meeting, dressing in an all-formal outfit can ruin the ambiance. But, contrary to it, casual outfits cannot be chosen as well. Thus, one needs to settle for certain semi formal outfit ideas to look smart and formal, yet stylish at the same time. Semi-formal outfits are neither too formal, not too casual and thus places you in the middle of the fashion line.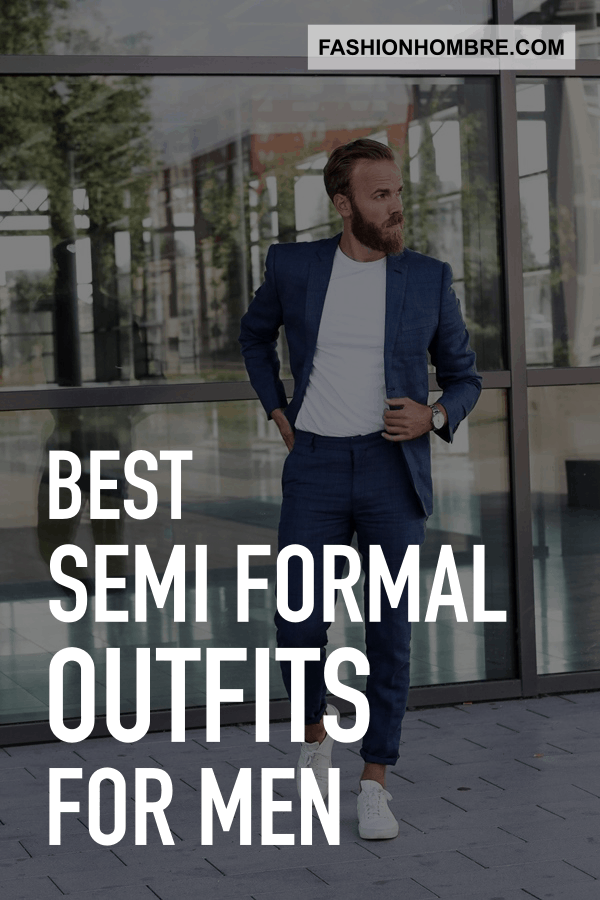 Suppose, you cannot end up wearing a black suit and black pants with a white shirt on dinner and cannot wear a solid shirt tucked in for an office party. That would look absolutely boring and can make you look like a fashion disaster. To avoid any such circumstances, derive some knowledge about the semi-formal outfits. We have brought up some of the best semi-formal outfits for guys from our fashion curators who bear knowledge from a wide arena.
Best Semi-Formal Outfits For Men
1. Plaid Shirt With Black Dress Pants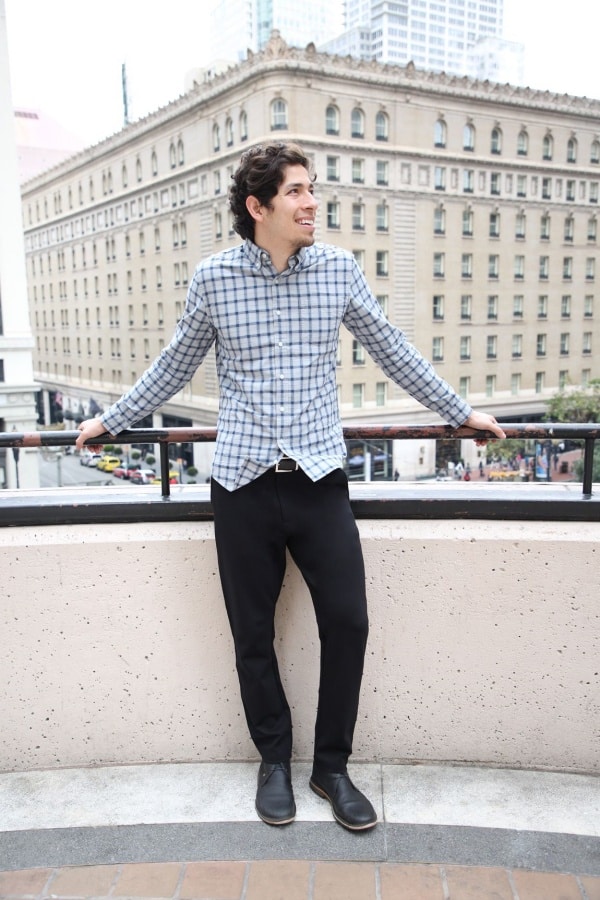 Image Source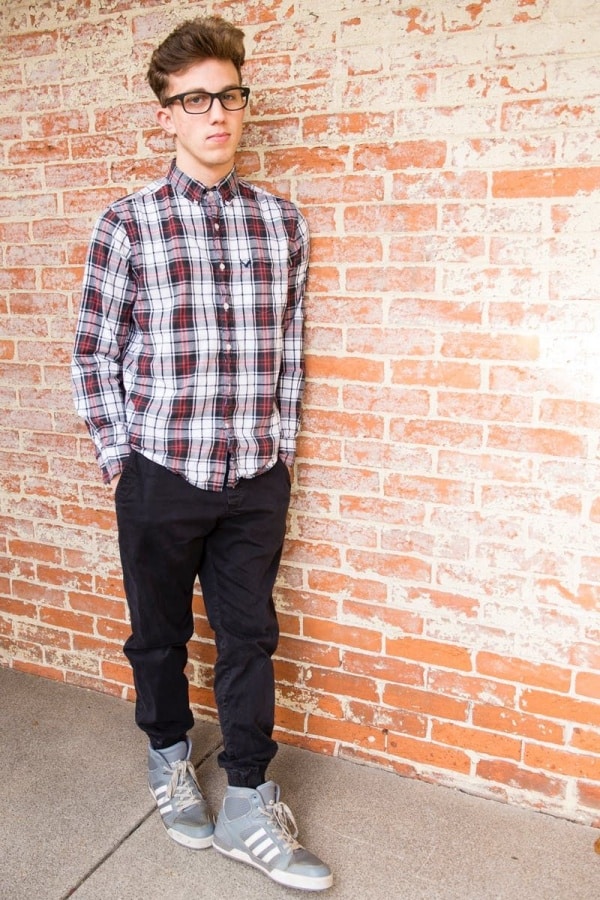 Image Source
Plaid shirts are the new cool when it comes to semi formal outfit ideas for men. If you are heading towards an office dinner or has a meeting outside the office to continue, a plaid shirt, especially of black, grey, and white color, and do wonder. Make sure to pair it with Black Dress Pants and a jacket if possible, to amp up the fashion element. Match a pair of black or brown loafers to it for the complete look.
2. Shirt And Tie With a Sweater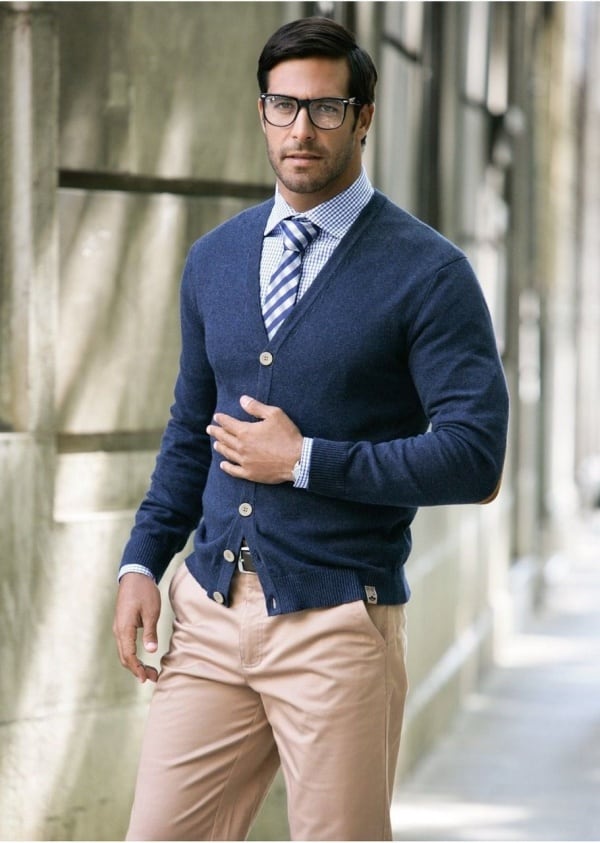 Image Source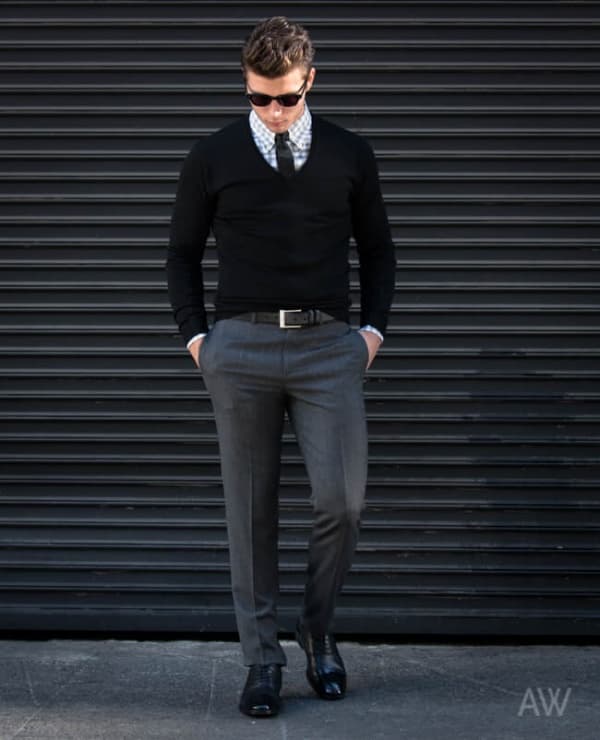 Image Source
If you are too fond of contrasts and live in a country with cold weather, then pairing up a sweater with a formal shirt can add a semi-formal touch to it. If you are wearing a light-colored shirt, make sure you wear a contrasting dark-colored sweater with a V-neck. Suppose, if you are wearing a white shirt, pair up a crimson red sweater to it and tie up a neutral-colored tie to it. You can either wear jeans with it or a pair of black or blue chinos.
Also, Read: Best Shirt and Tie Combinations For Men
3. A Bold Dark Suit With Black Tie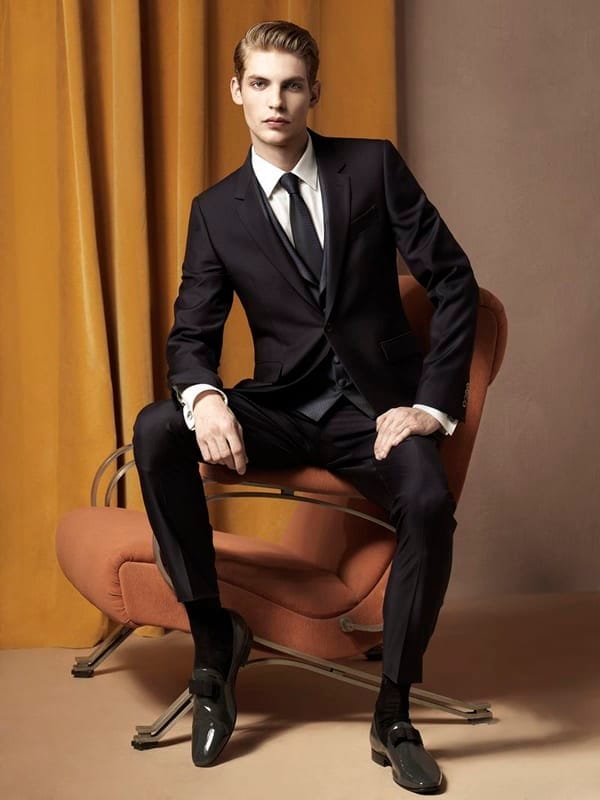 Image Source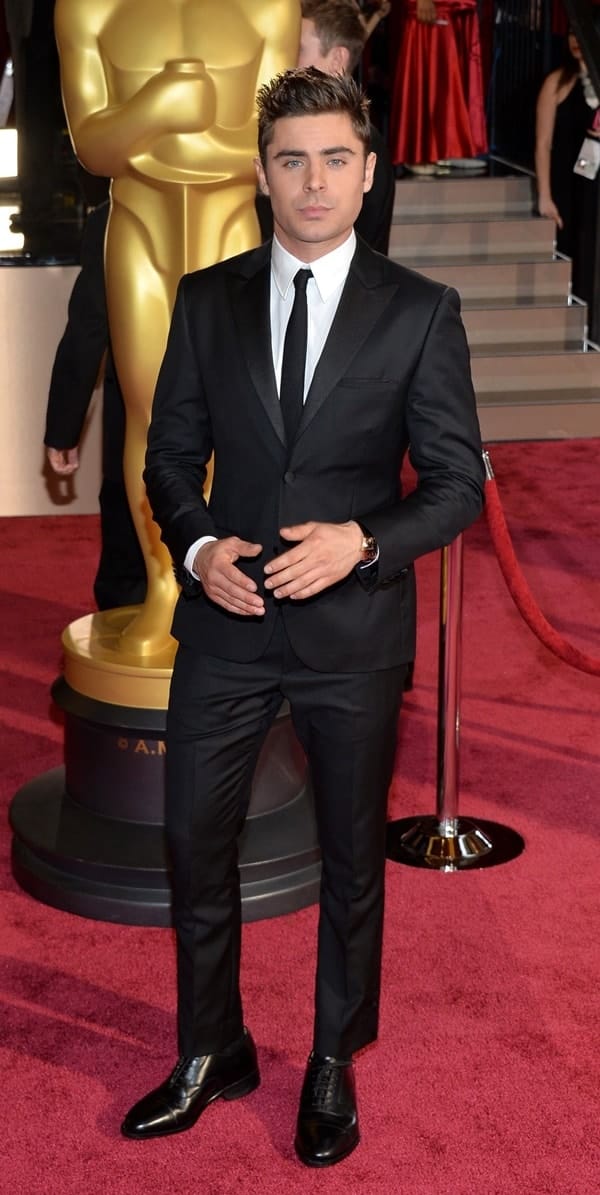 Image Source
It is the best semi-formal attire for men for the evening event. You can use it in any event and attract all the limelight of that event. Most men choose this bold attire and it is acceptable in any kind of evening event. You can go with this dark suit with a black tie, matching vest and sneakers.
4. Printed Dress Shirt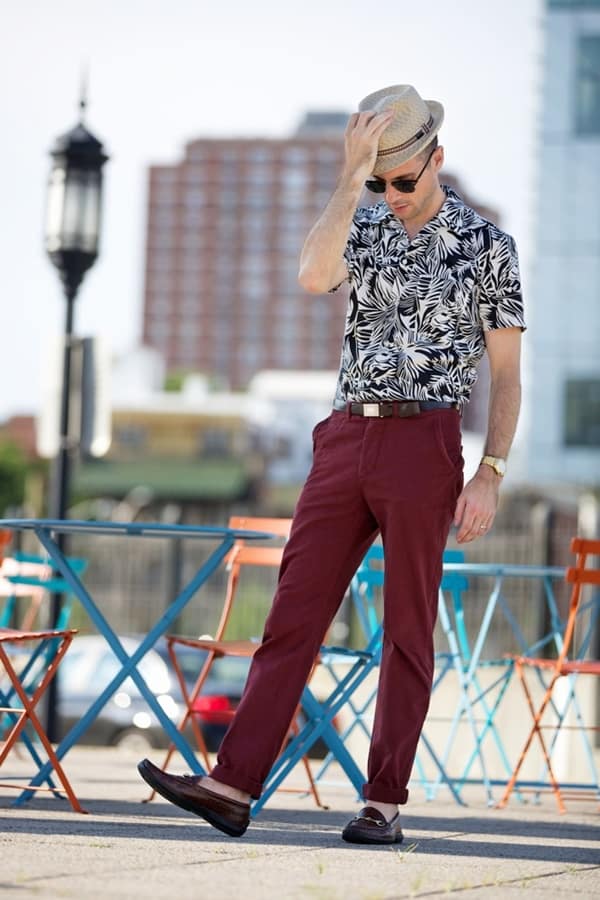 Image Source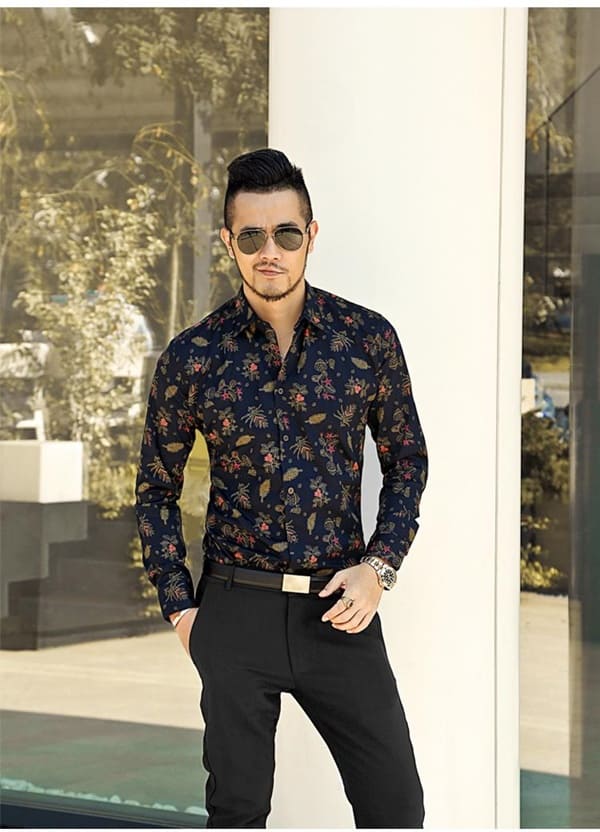 Image Source
If you are confused to choose semi-formal outfits for men, then a printed dress shirt is the perfect one. It will be an unbeatable and attractive combination of a printed dress shirt with a black pair of slacks to attend a semi-formal event. It gives you a stunning look in a simple and neat dress.
5. Pinstriped Jacket And Plain Suit Pant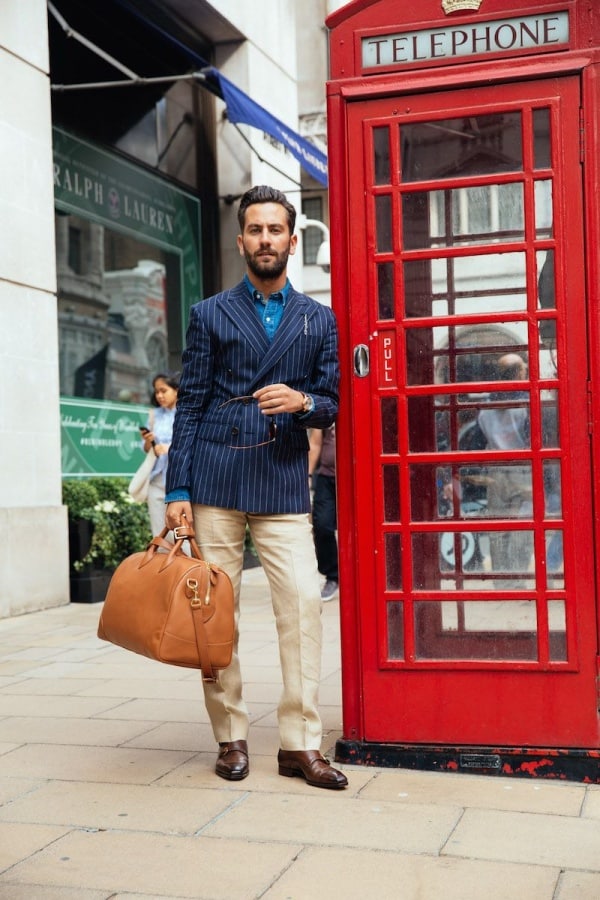 Image Source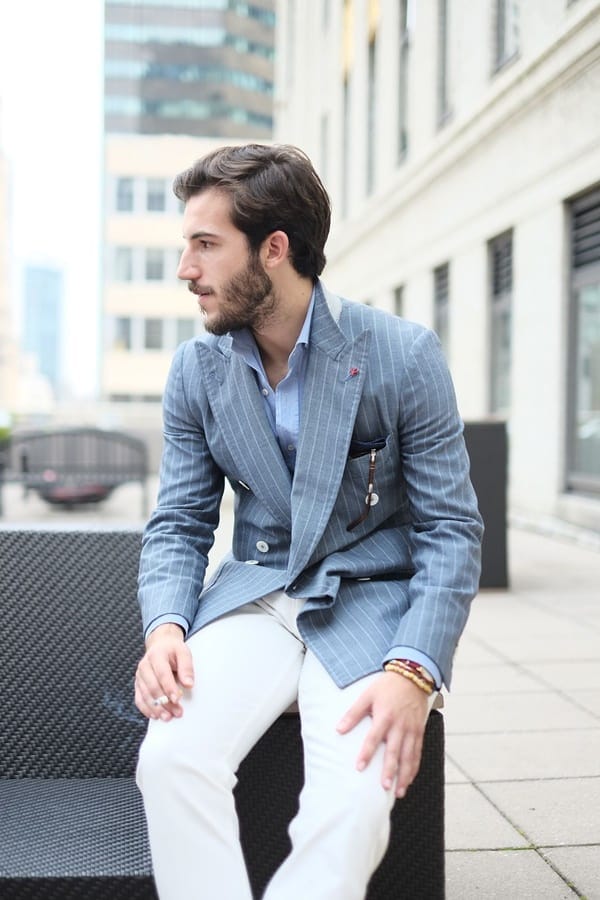 Image Source
When you go with pinstriped jacket matching with plain suit pant smartly, it will get some attention. It is so comfortable and relaxed for traveling purposes too. Besides you can wear sneakers with this attire which makes it more comfortable and stylish.
6.
Checked Shirt With Khaki Pants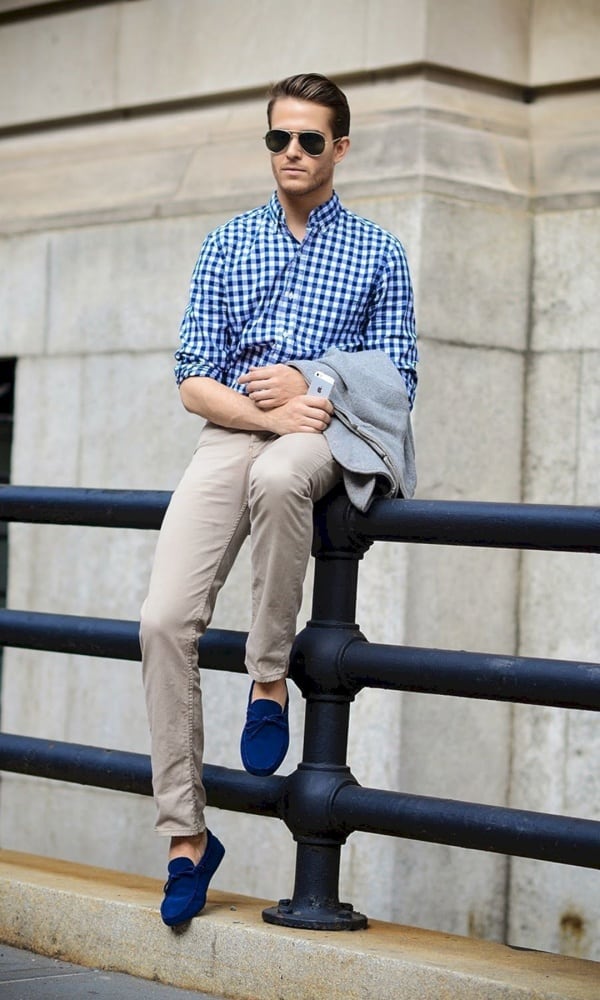 Image Source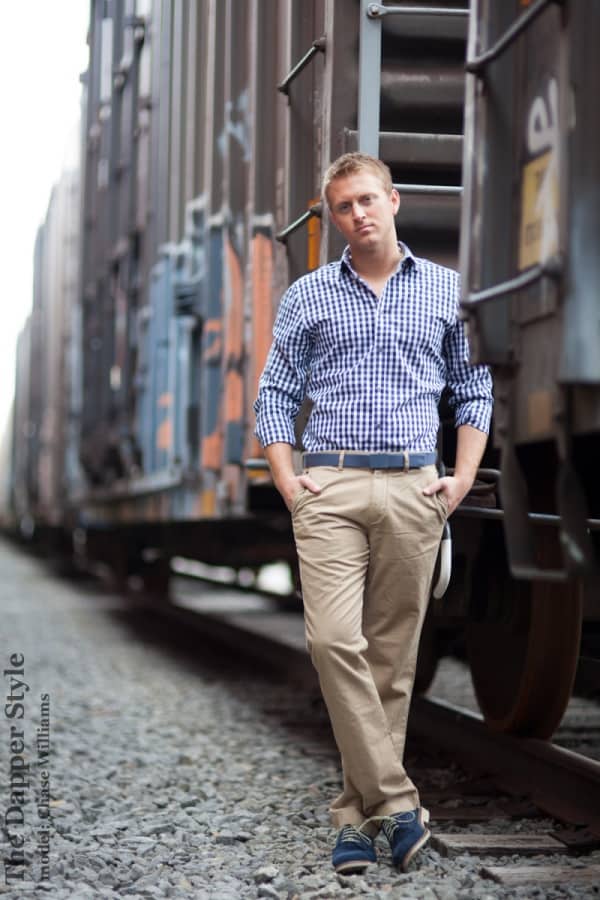 Image Source
A checkered shirt with khaki pants is the most stylish outfit to date. If you want to incorporate a bit of color into your outfit without ending up look like a joker, then the particular outfit can help you. While the checkered shirt can have multiple colors in it, the khaki pants will help you to neutralize it. Remember to tuck in a shirt and add a fine black leather belt to it and a pair of black shoes to it.
7.
Suit With A Printed Shirt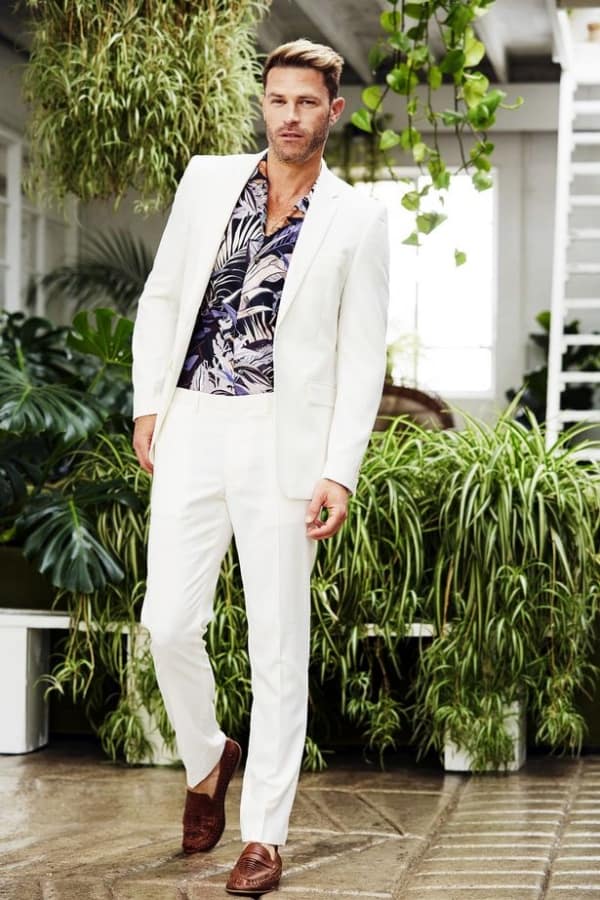 Image Source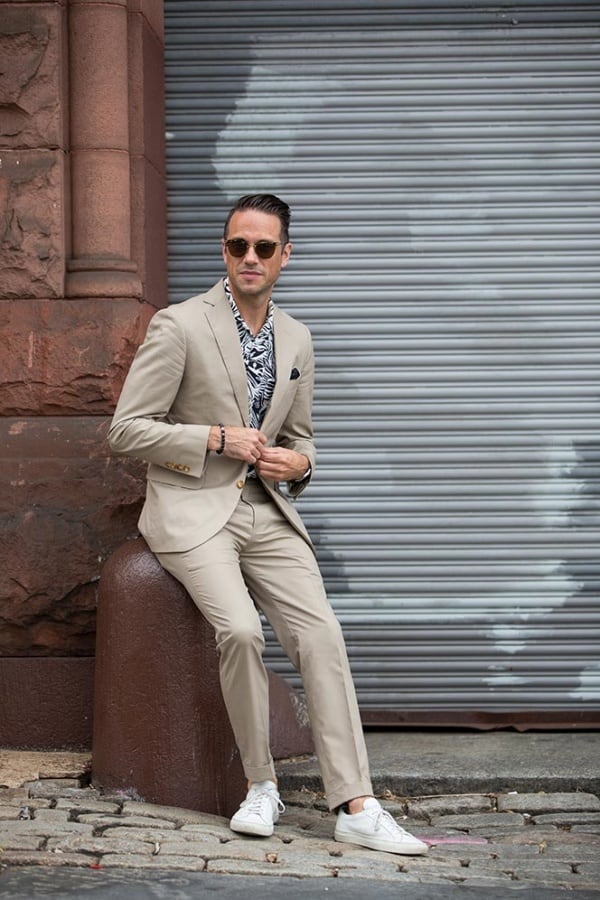 Image Source
Printed shirts have ruled the fashion world in the past and now they are again back with a new hint of fashion. If you are up for a semi-formal outfit, then wear a printed shirt in peach, pink, or green color in small printed designs. Such a printed shirt, if worn tucked in, can make you look smart yet stylish and won't limit you within the formal boundary. Add in a brown or black suit with the shirt for the slight formal touch to it, especially if you are heading towards an office party or meeting.
8. White Button-Up Shirt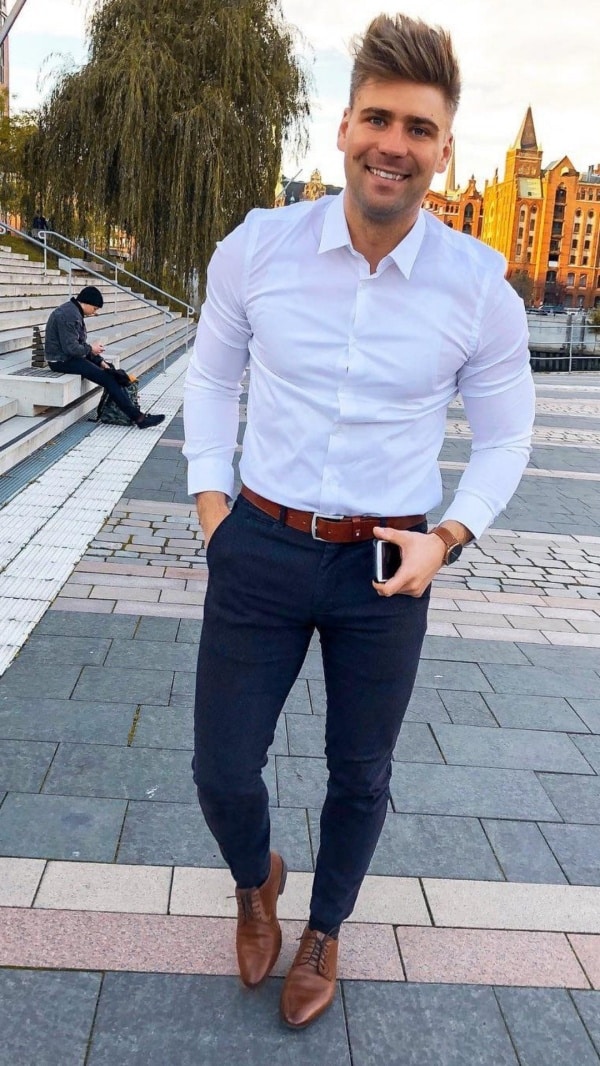 Image Source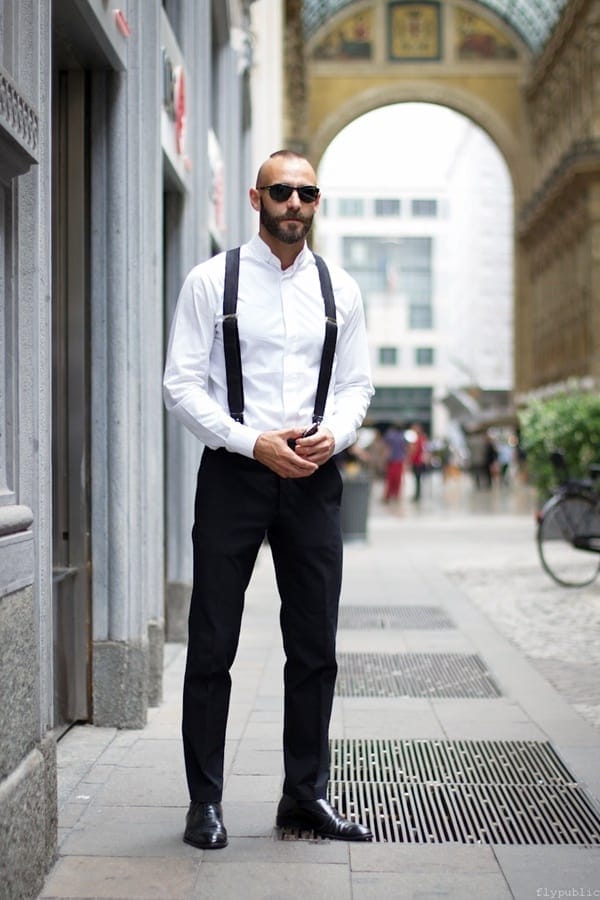 Image Source
If you are not wearing a tie or bow, a white button-up shirt is always suitable for you. When you are looking for semi-formal outfits for men, you must try this outfit. You can rock with these men's semi-formal outfits. If you are wearing a stylish suit then quite careful about your shirt choice. Choose the better fabric shirt that fits you completely for the best appearance.
9. Well Fitted Cotton Blazers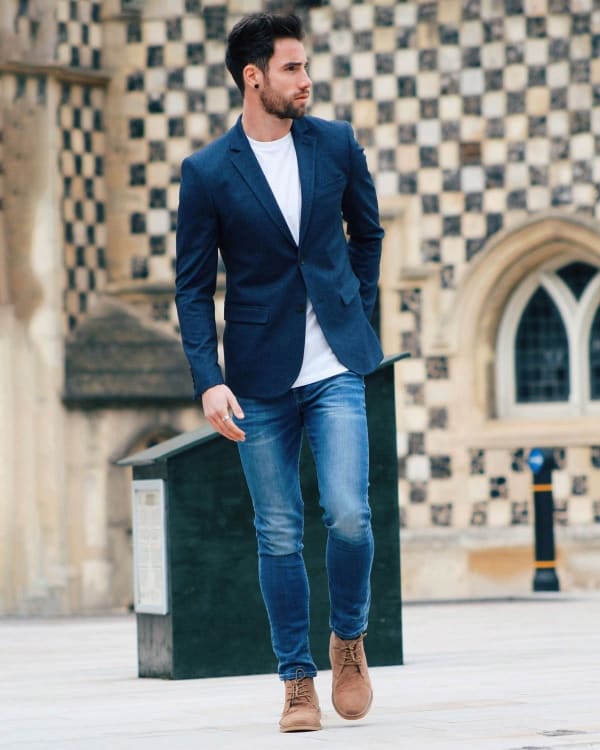 Image Source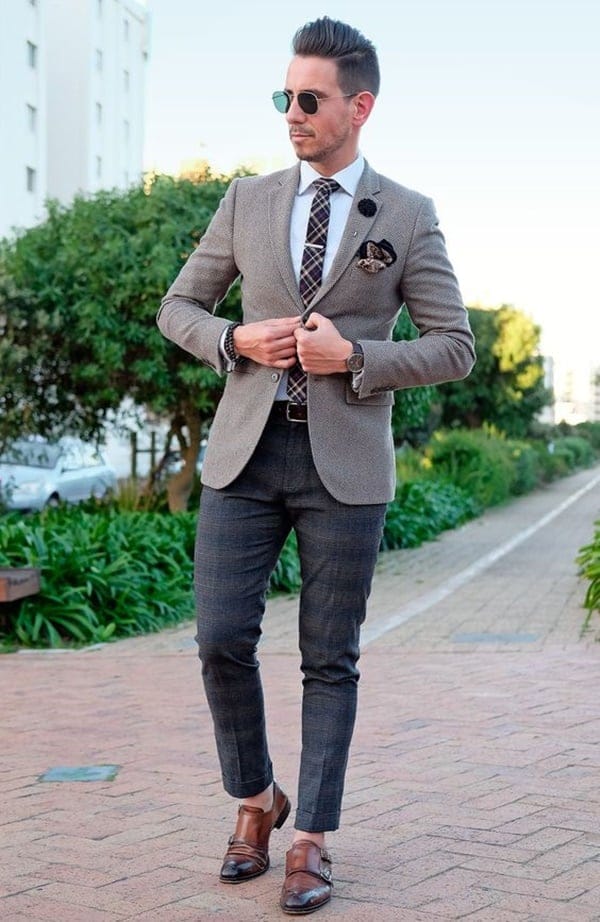 Image Source
Semi-formal clothing for guys is more experimenting appearance but doesn't be scared to experiment with it on different occasions. A well-fitted cotton blazer is a classic outfit that you can wear in the day as well as night events. You just have to understand what kind of event you are going to and you are ready with this attire.
Related: Best Blue Blazer Outfits For Men
10. Simple Dark Suit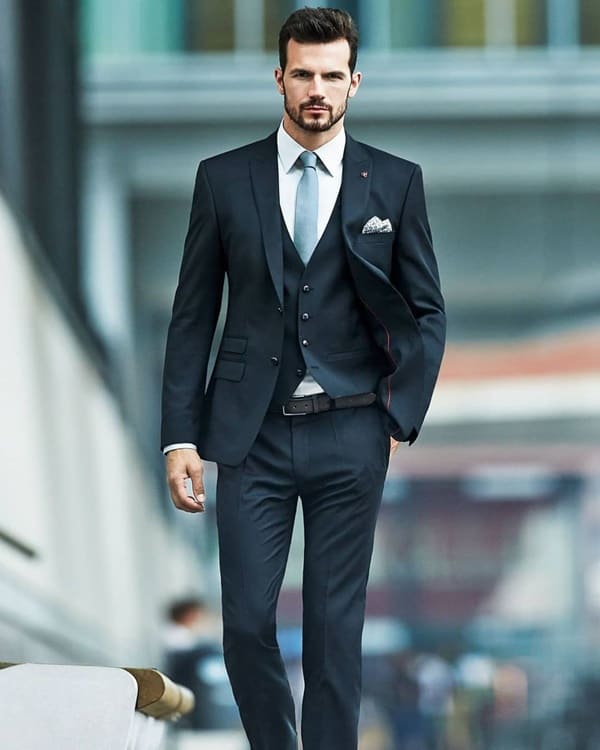 Image Source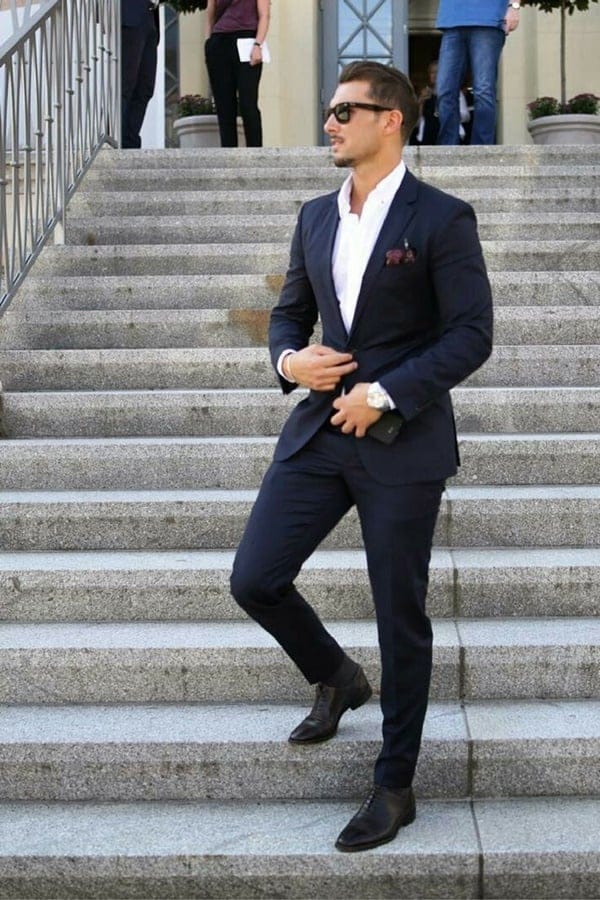 Image Source
If you are going to attend the wedding it is the best outfit for men's semi-formal attire. You have to compliment your style with the wedding time. Dark suits are always classy and suit any age as well as anybody type.
11. Pocket Squares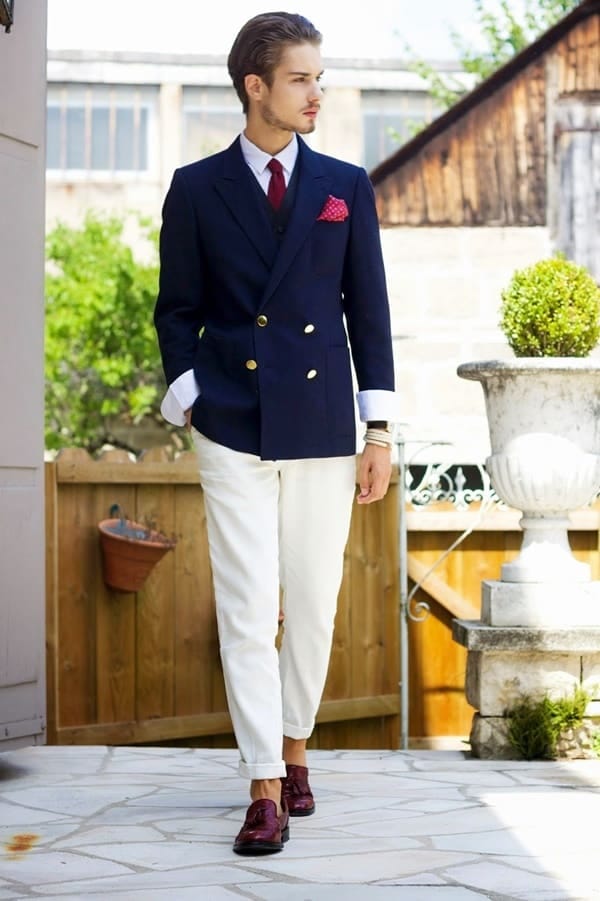 Image Source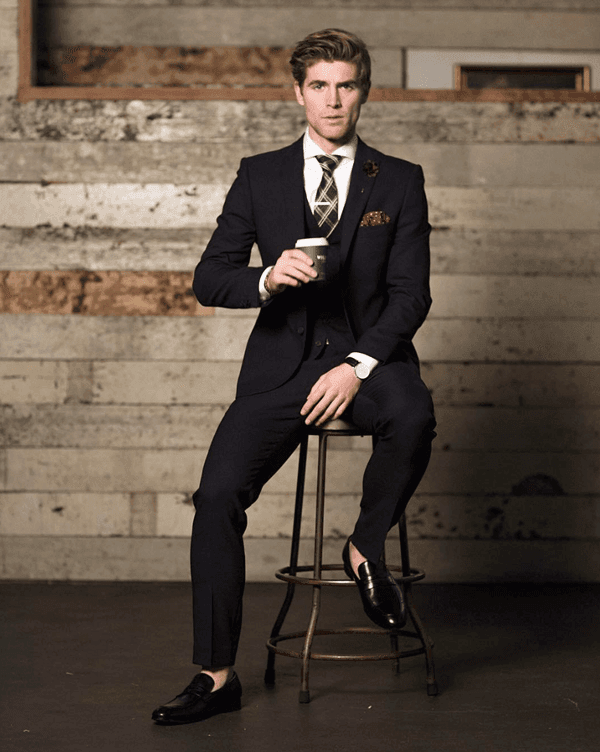 Image Source
It adds style to all the semi-formal outfit ideas for men. When you are going to wear pocket squares choose another color of your shirt so that it can highlight and give a better appearance. Non printed pocket squares can be used if you are wearing printed suits or shirts and vice versa.
12. Black Pants With a Brown Blazer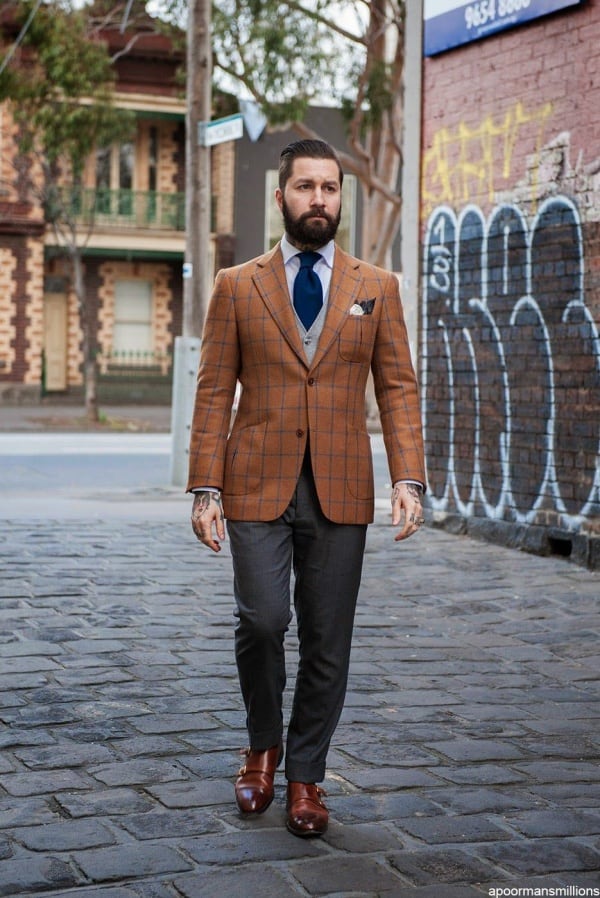 Image Source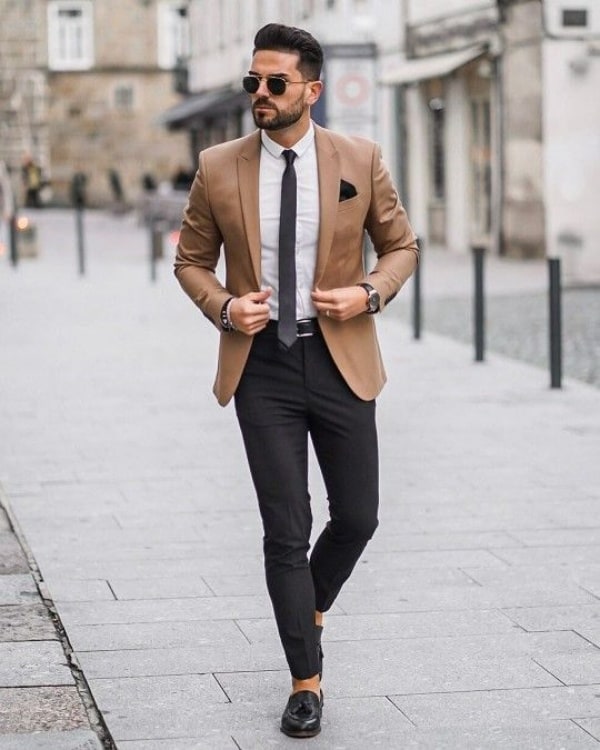 Image Source
If you are someone who hardly has any knowledge of the semi-formal fashion of men, then wearing black pants with a brown blazer can come up as one the safest semi formal outfit ideas. One can never go wrong with popular neutral colors like blacks and browns because these colors can suit anybody and every purpose. Wear a shirt with a lighter contrast color along with it for the perfect contrast and to maintain a balance of colors.
13. Suit With Sneakers Look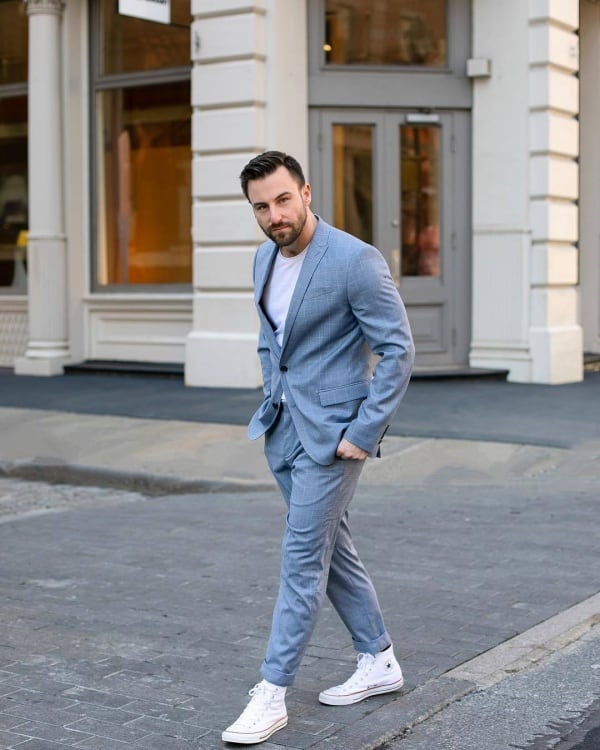 Image Source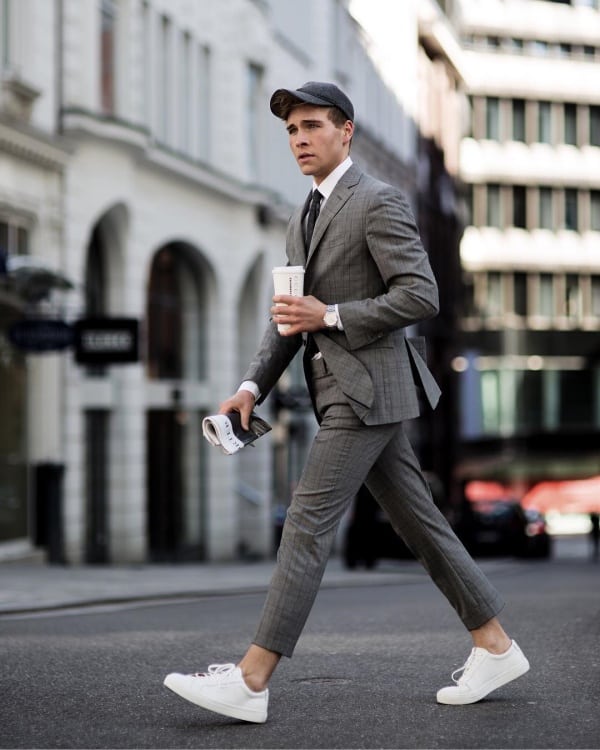 Image Source
Yes, you can actually wear a pair of sneakers with your suit and can still look handsome. Make sure, that the suit you are wearing, is the perfect fit for your body and even the pants are slim-fit and have a rise to them. Only when there is a rise in the pants, only then you can incorporate brown or white sneakers into it. Otherwise, it might look a bit mismatched.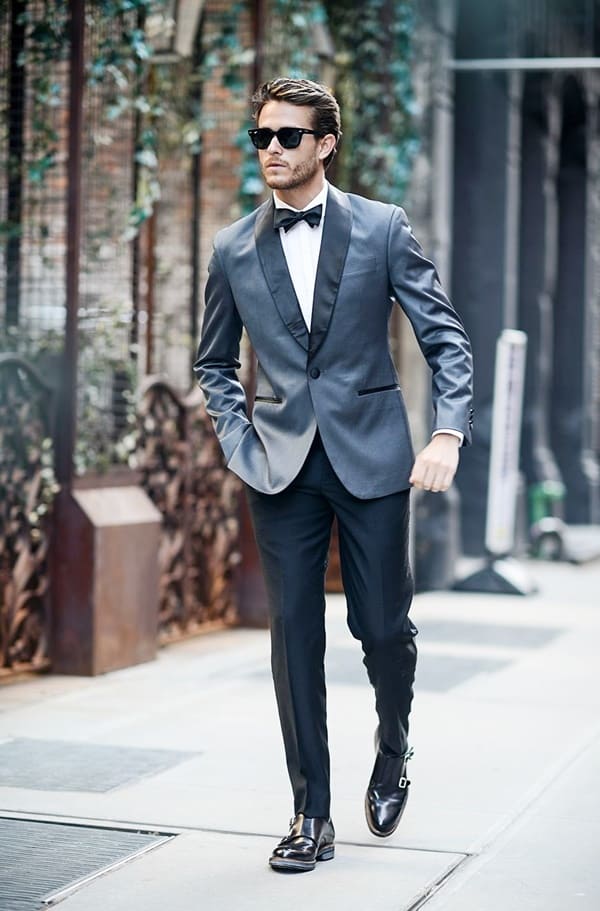 Image Source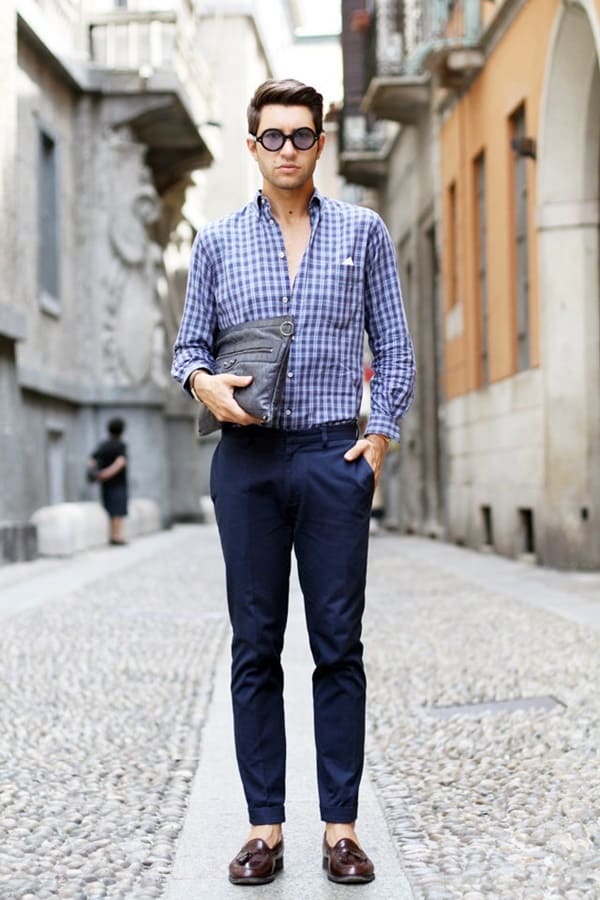 Image Source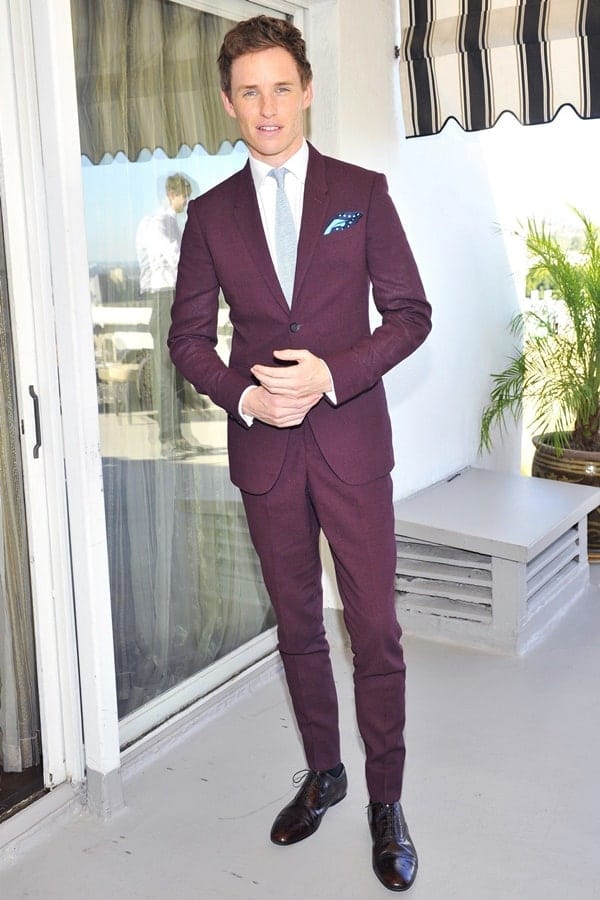 Image Source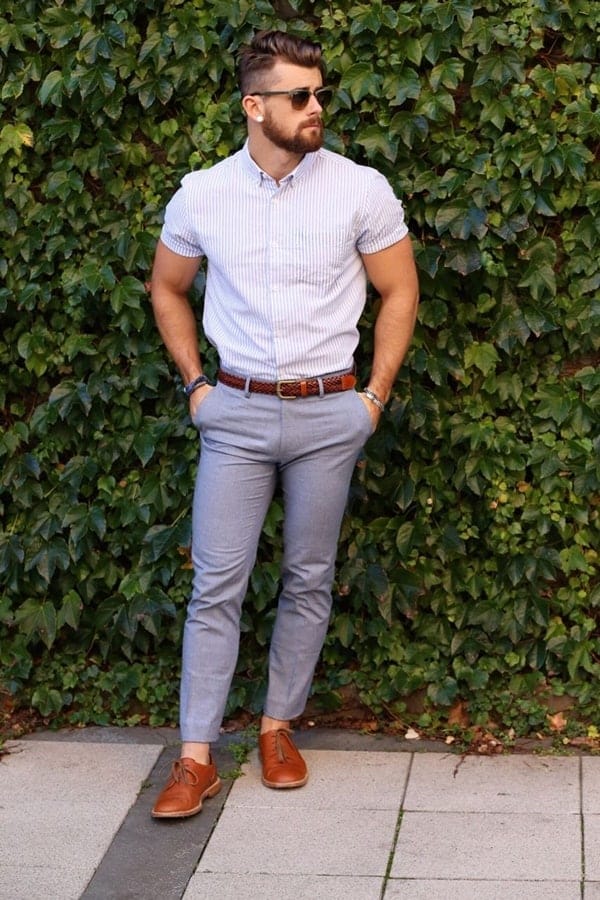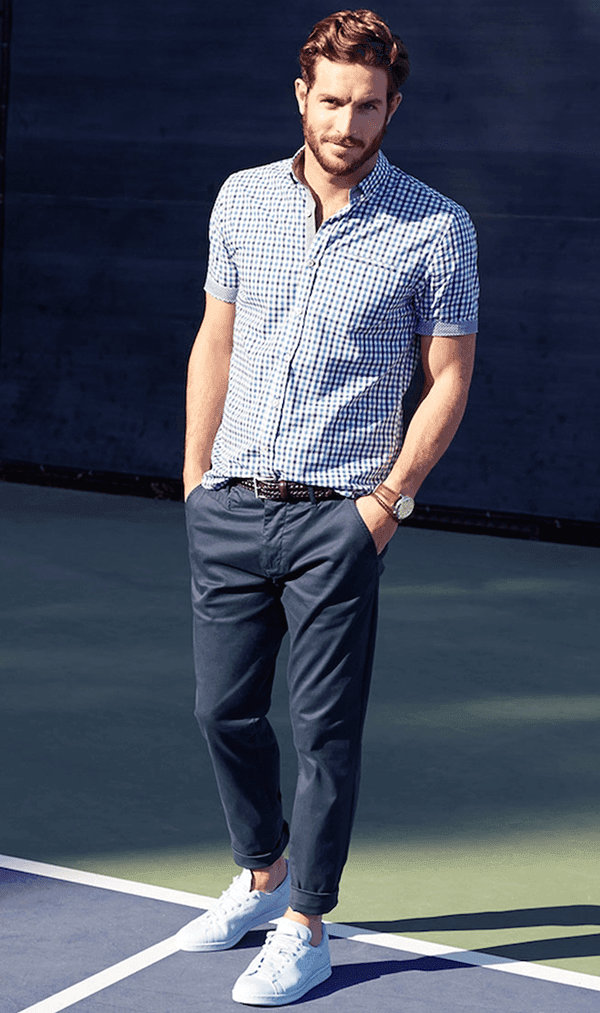 Image Source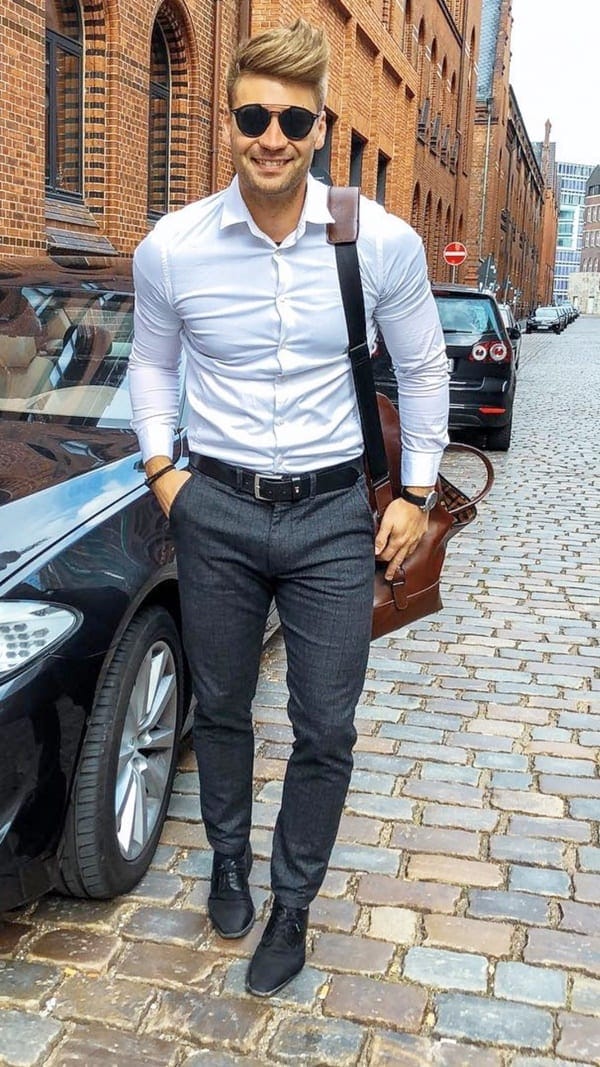 Image Source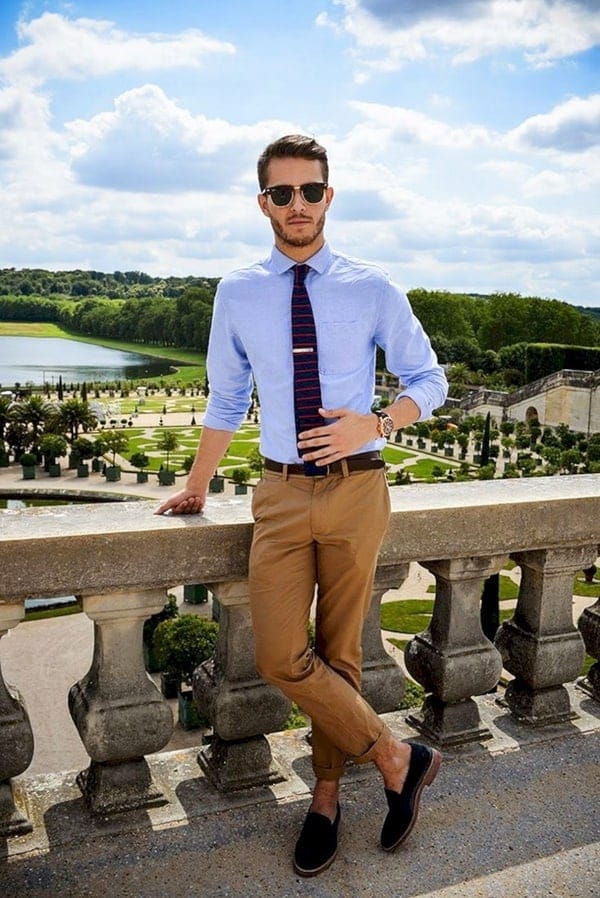 Image Source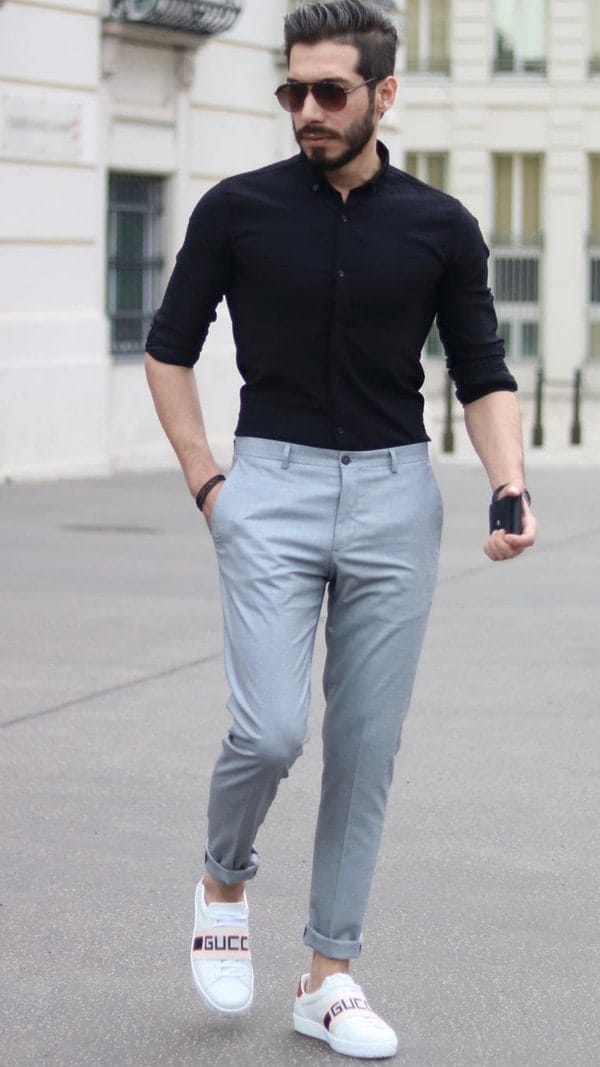 Image Source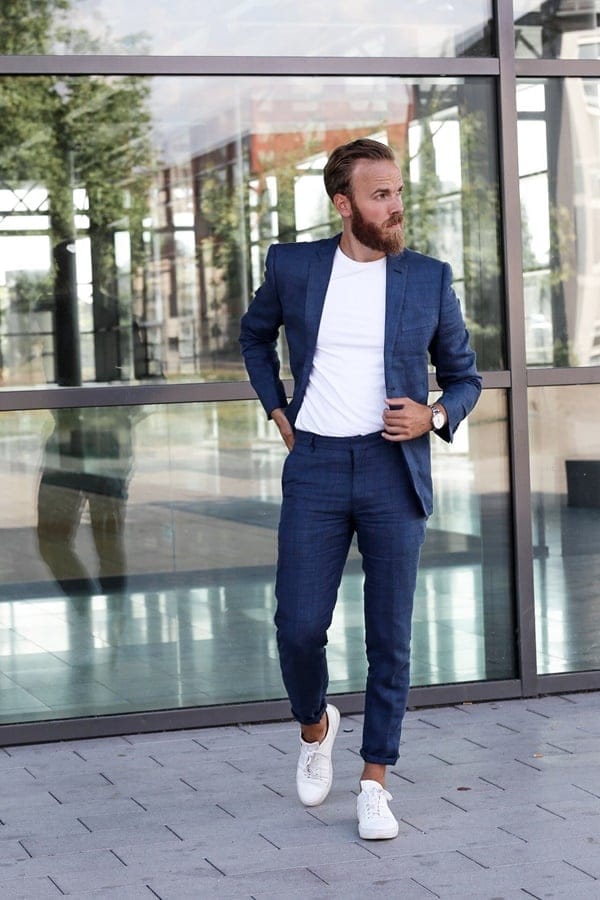 Image Source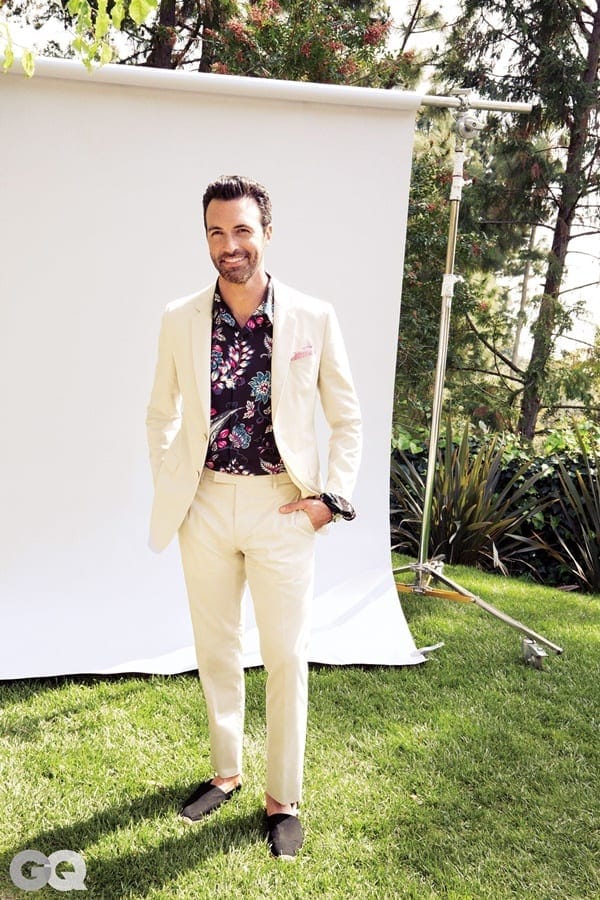 Image Source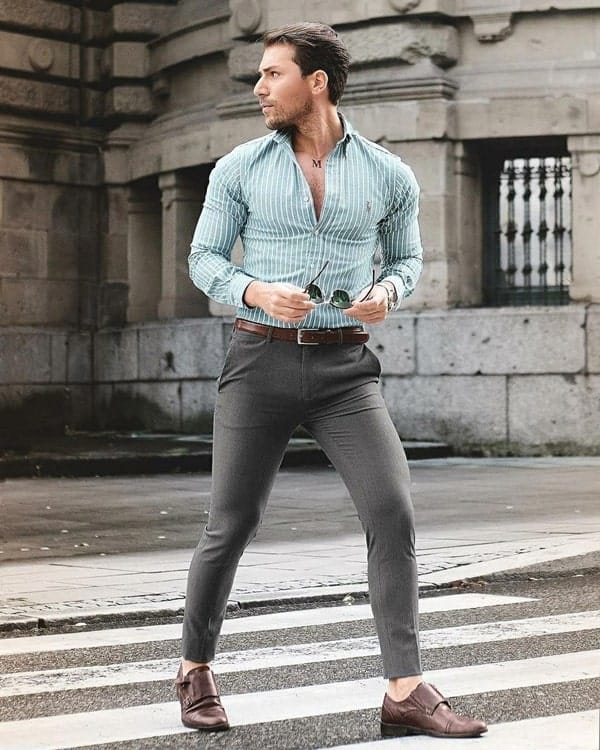 Image Source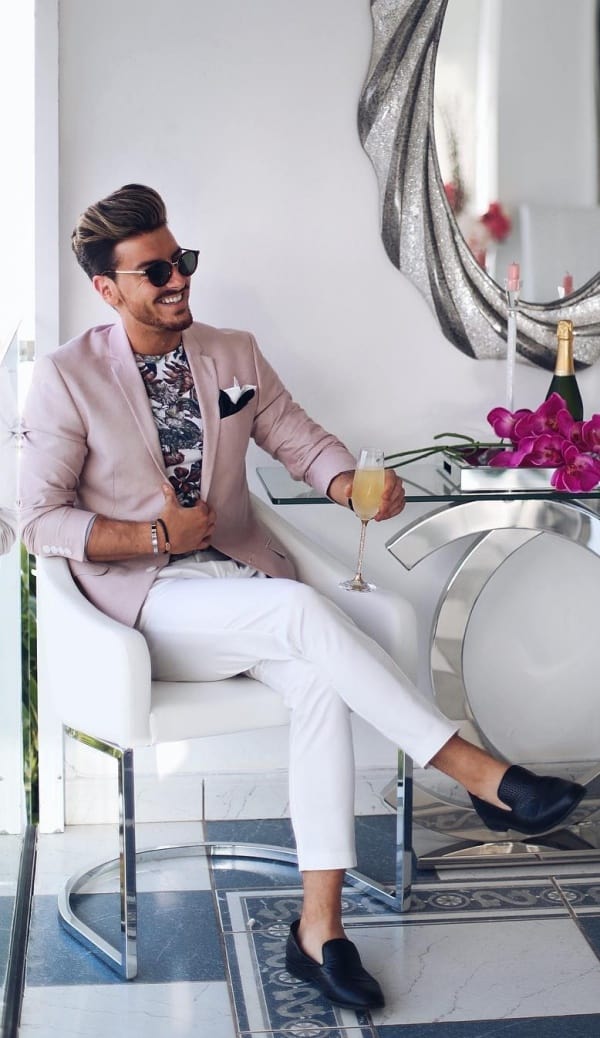 Image Source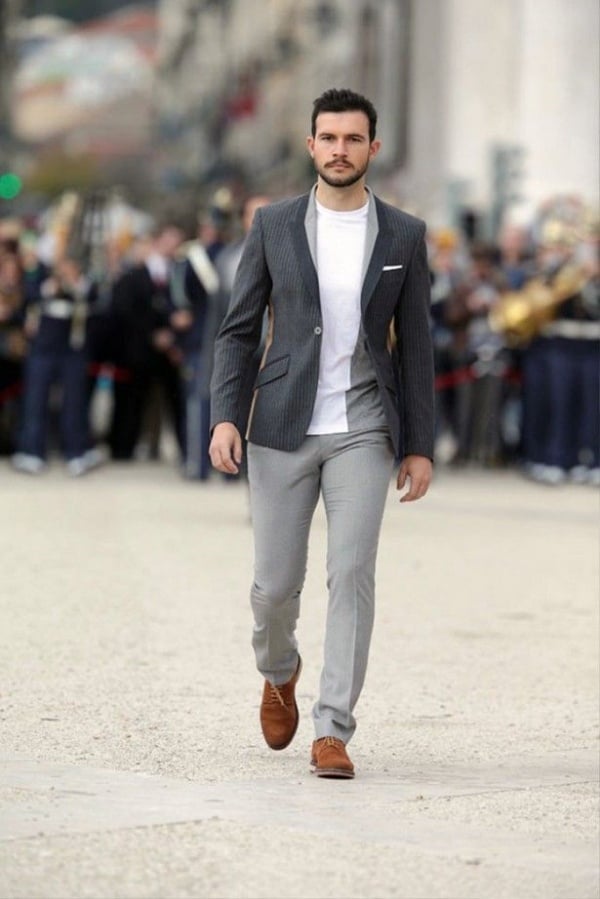 Image Source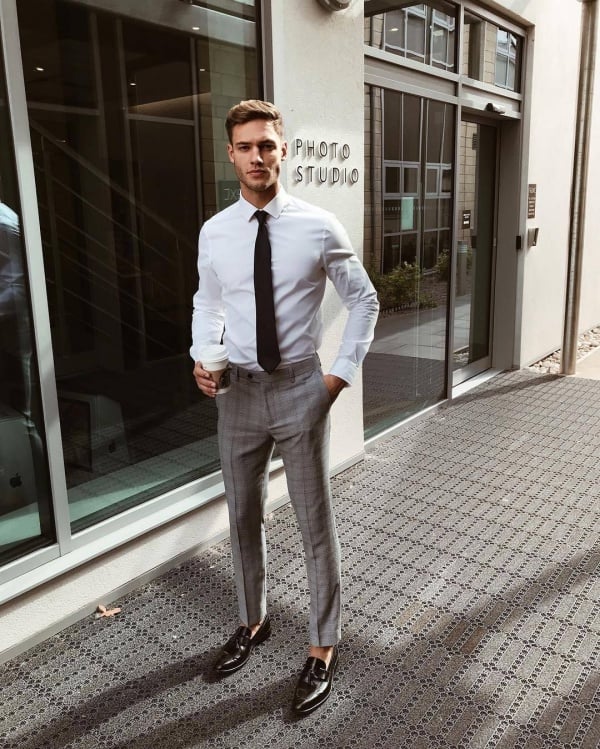 Image Source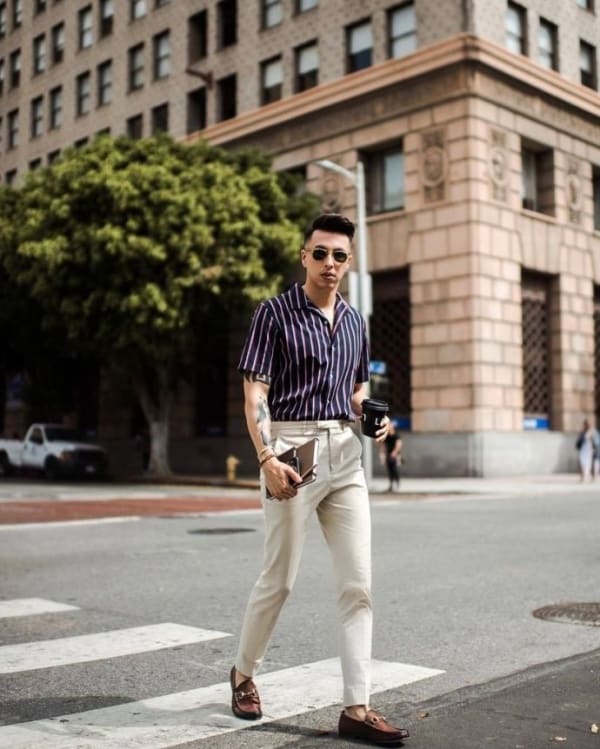 Image Source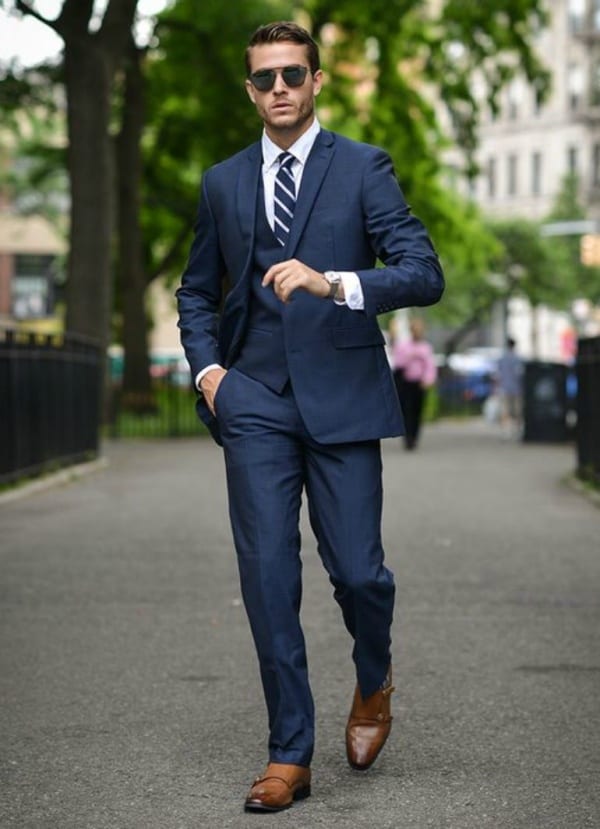 Image Source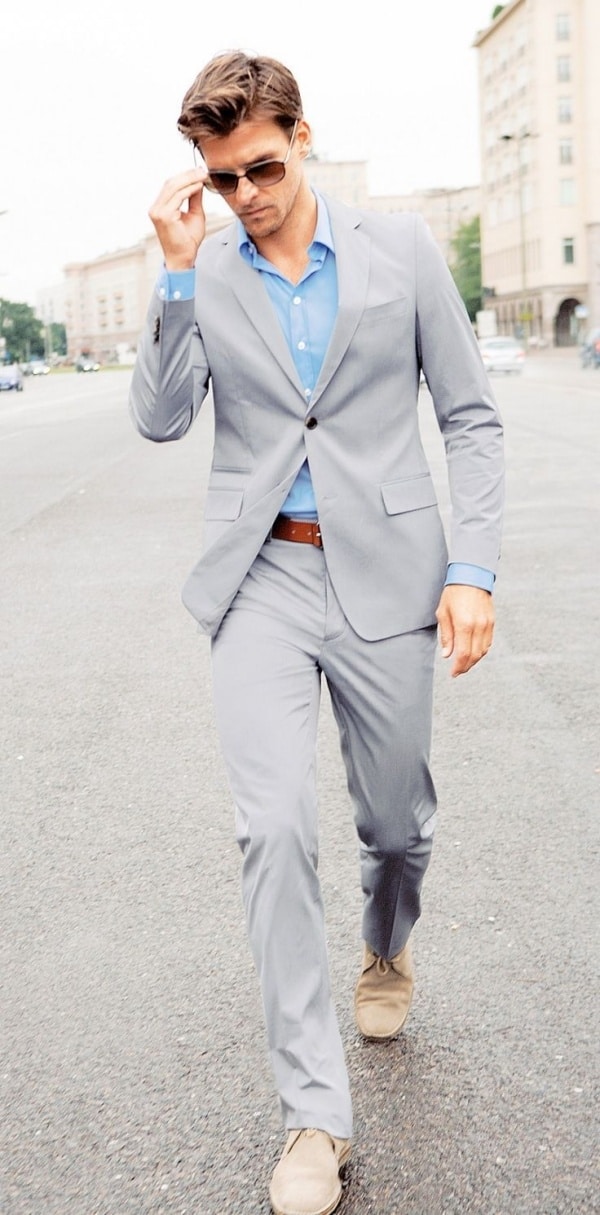 Image Source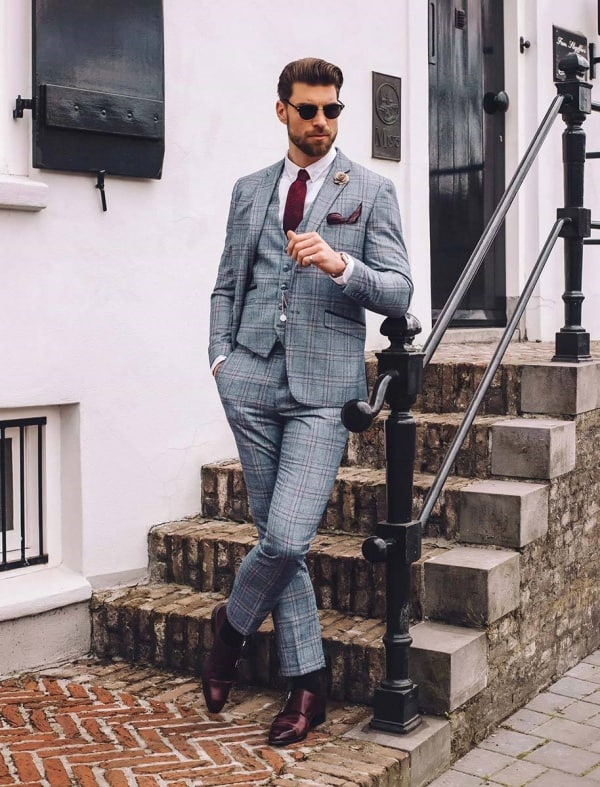 Image Source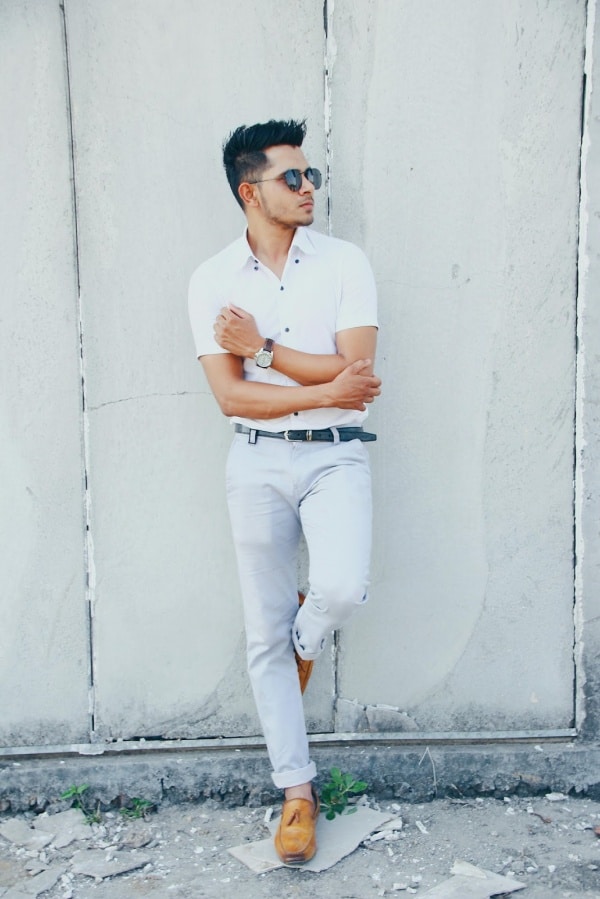 Image Source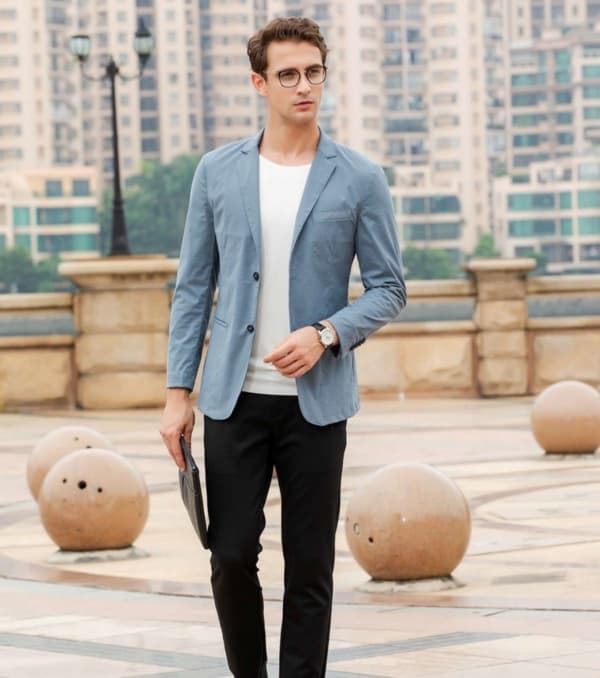 Image Source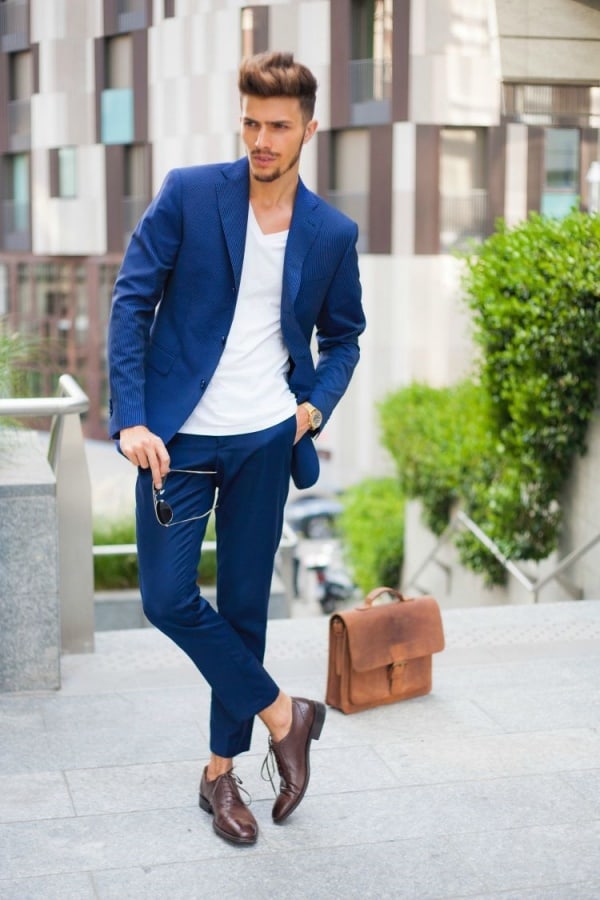 Image Source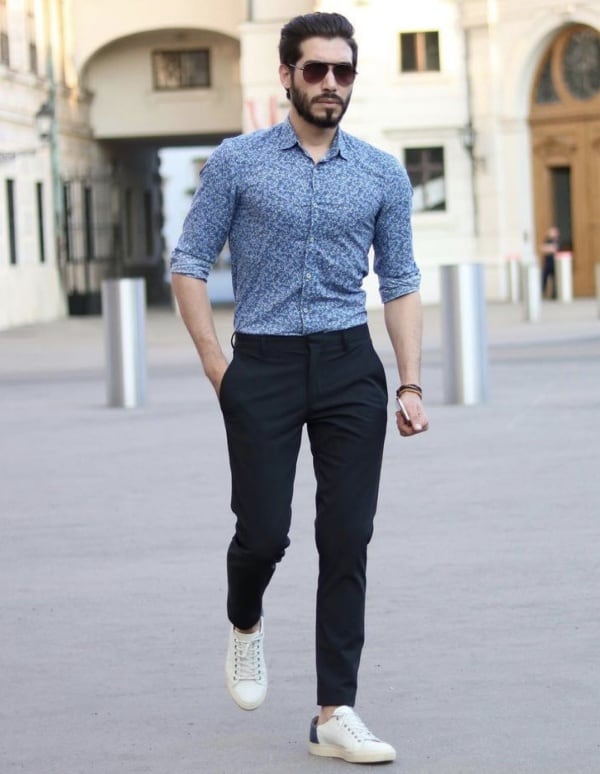 Image Source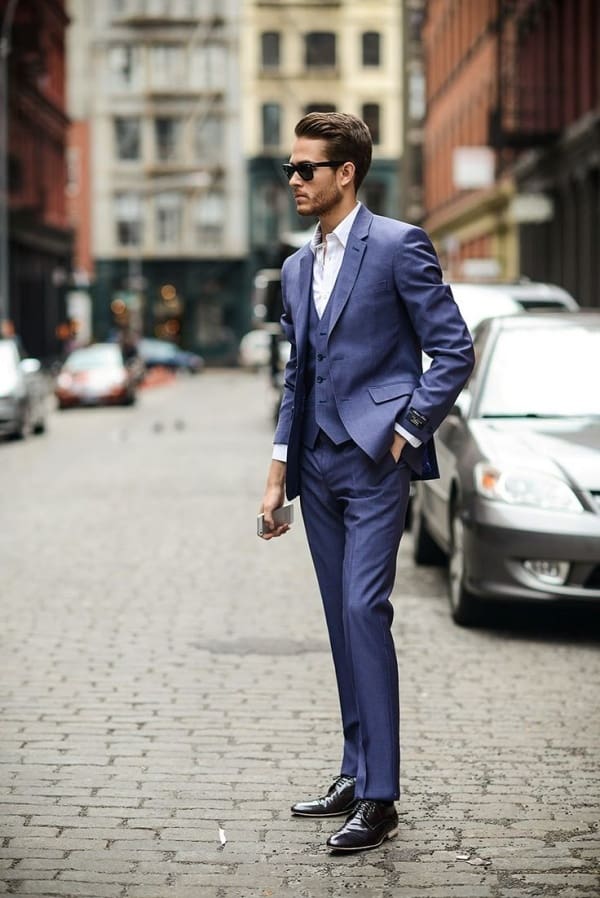 Image Source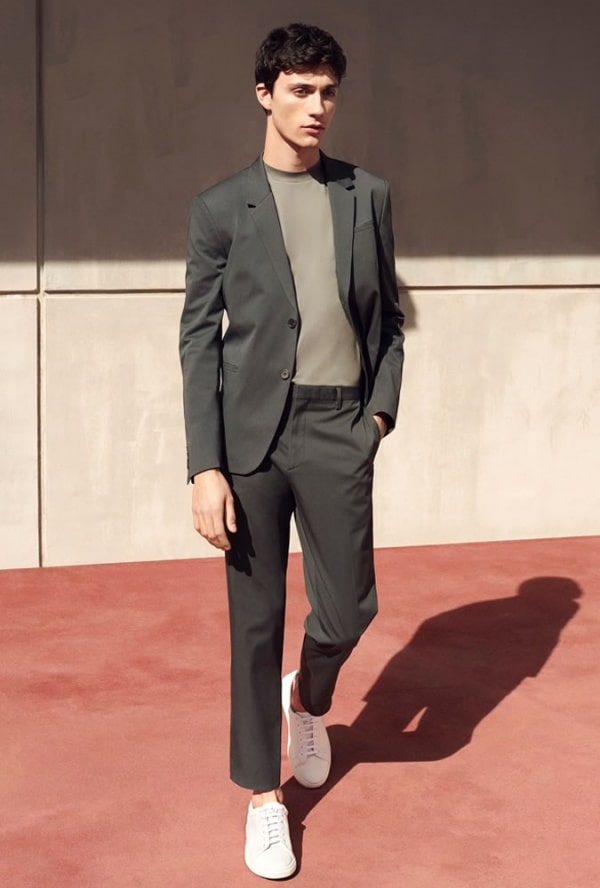 Image Source
What is a Semi-Formal Attire For Men?
Wearing a semi-formal attire doesn't mean wearing ripped jeans with a casual t-shirt. It has a slight art to it and one needs to know the balance between wearing something absolutely formal and absolutely casual. To nail the knowledge, you need to learn to differentiate between certain colors and certain styles.
Difference Between Semi-Formal And Formal Outfit?
The line between semi-formal and formal outfits is too narrow and most can't find a difference in it, but there is. While semi-formal outfit ideas have a lot of variety to them, formal outfits usually remain limited to certain neutral colors like blacks, browns, and whites. One doesn't need to completely restrict themselves to certain colors in the case of semi-formal outfits and can get some room to experiment.
Conclusion
Who said one cannot wear formals to the party and can still look dashing? You can. Once you have the right knowledge about the color, style, and fashion, it will be easy for you to choose among the semi formal outfit ideas. These outfits, though not absolutely formal, can add a dash of smartness to your outfit.
Our fashion curators have come up with a wide range of outfits to ensure that it can cater to everyone's taste and fashion style. No matter which age group or what style trait you follow, this semi-formal attire can meet up to everyone's fashion expectations. So, without any delay, check out the outfit ideas that we have suggested for you and choose the one that is ideal for you.
Related: