Are you ready with an invite for an event with a semi-formal dress code? Men might anticipate the looks and yet be unsure about them. Eliminate the ambiguity by delving into these semi-formal outfit ideas for men to make you a head-turner.
Creating a perfect balance between formal and informal attire is intimidating. Most men are sceptical about how to align the perfect combination to look flawless.
Wandering if you can go up drastically wrong? With a handy list of top semi-formal styles and patterns, you can opt for the best combinations.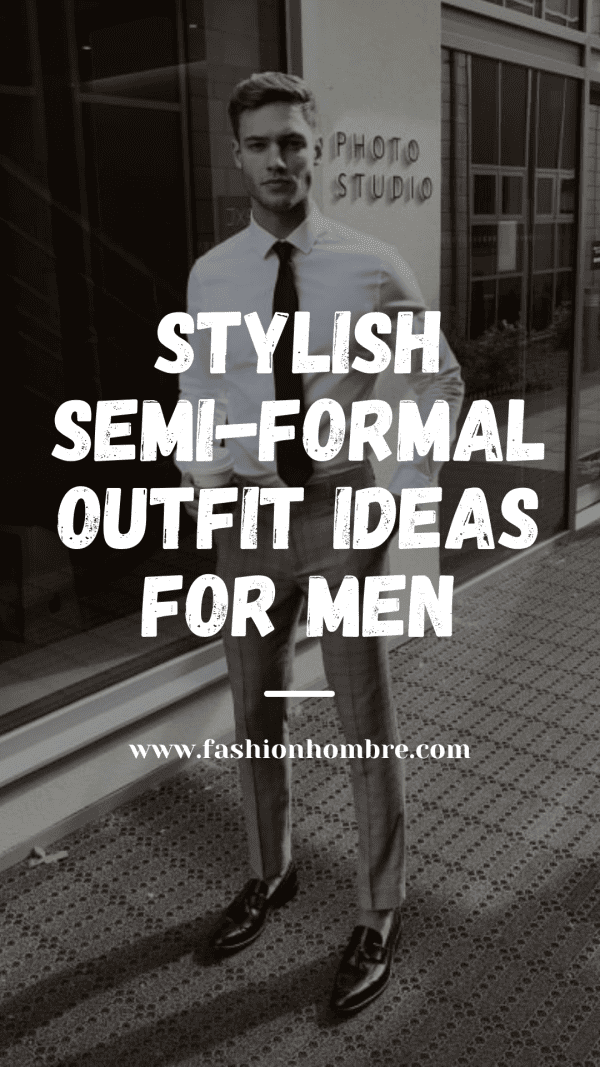 Best Semi Formal Outfit Ideas For Men
Shine out like a star with amazing semi-formal combinations that can replicate a trendy style.
Now you have a list of dress codes to wear at weddings, events, parties and other occasions. It is more than casual dressing a level below formal attire.
Stretch your creativity to accessorise the dressing style and nail it like a stunner!
1. Plaid Shirt With Black Dress Pants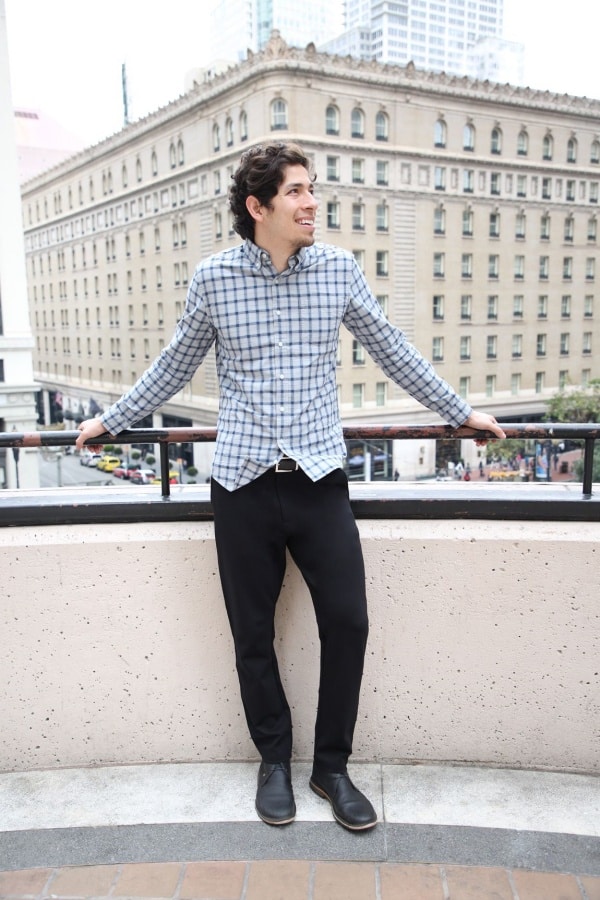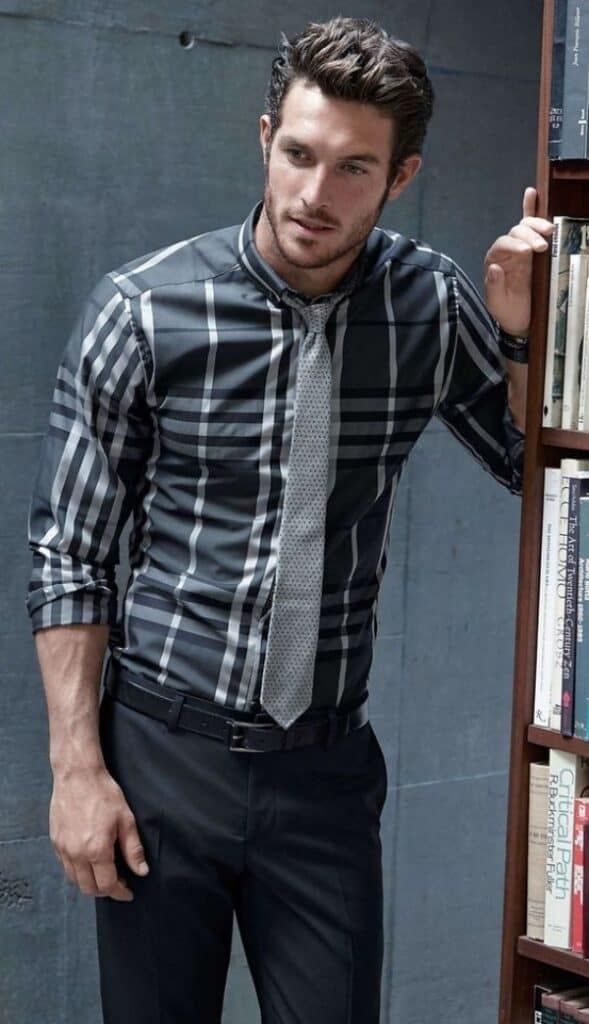 A bit of formal and a bit of casual turns out into a plaid! Hone the latest plaid trend by incorporating it as a part of your semi-formal look.
Black pants are a standard wardrobe staple that syncs with anything you wear. The charismatic plaid shirt and the black dress pants can pump up the fashion game.
Carry it off for any formal outing or party and flaunt your amazing fashion sense.
2. Shirt And Tie With A Sweater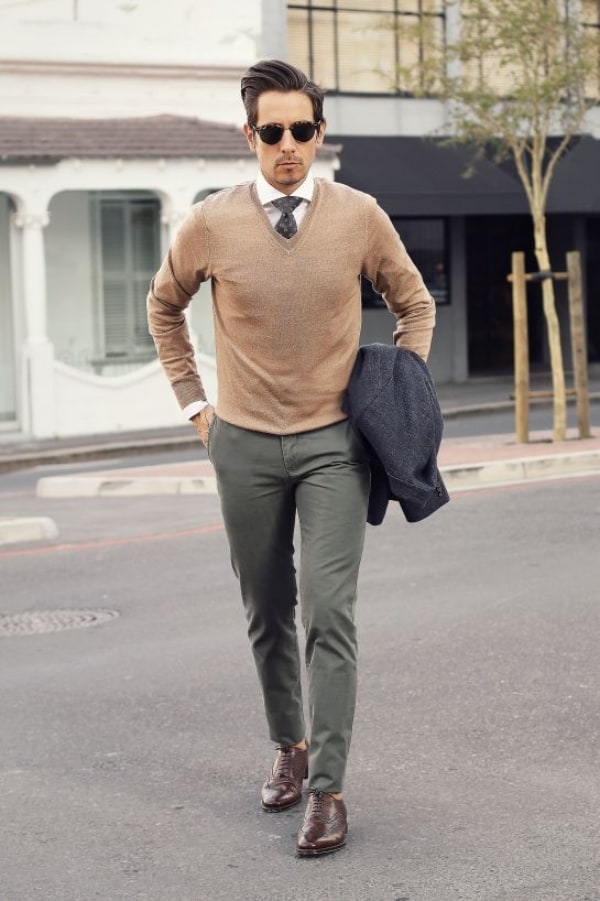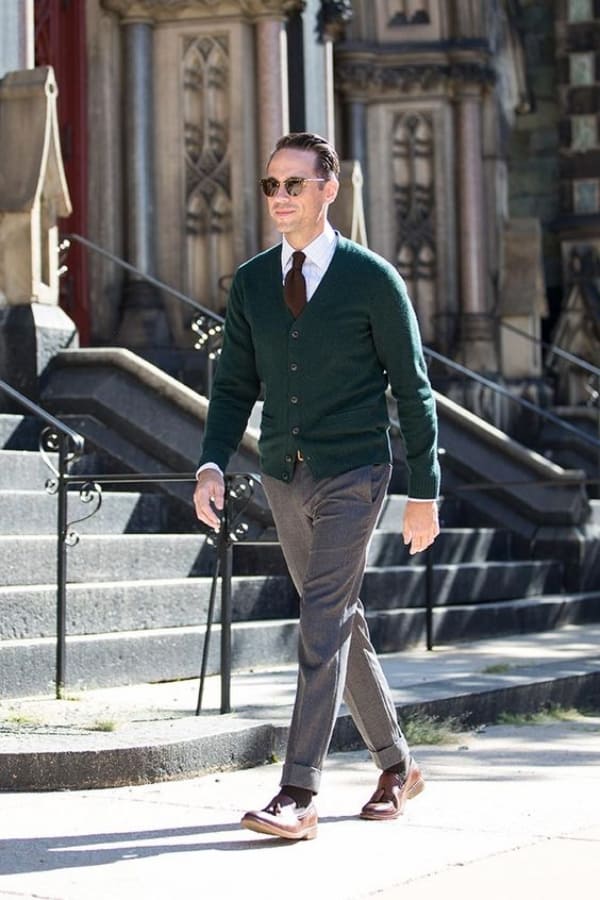 Winter styling is a big concern for men; layering up for a semi-formal appeal sounds tricky! Embrace the contrast where you have to wear multiple pieces of clothing.
The combination of a shirt along with the tie and a neat black sweater makes you look no less than a hero.
Prefer a light-coloured shirt with a patterned tie and a contrasting dark sweater. Accentuate the look by wearing a pair of loafers along with it.
3. A Bold Black Suit With Black Tie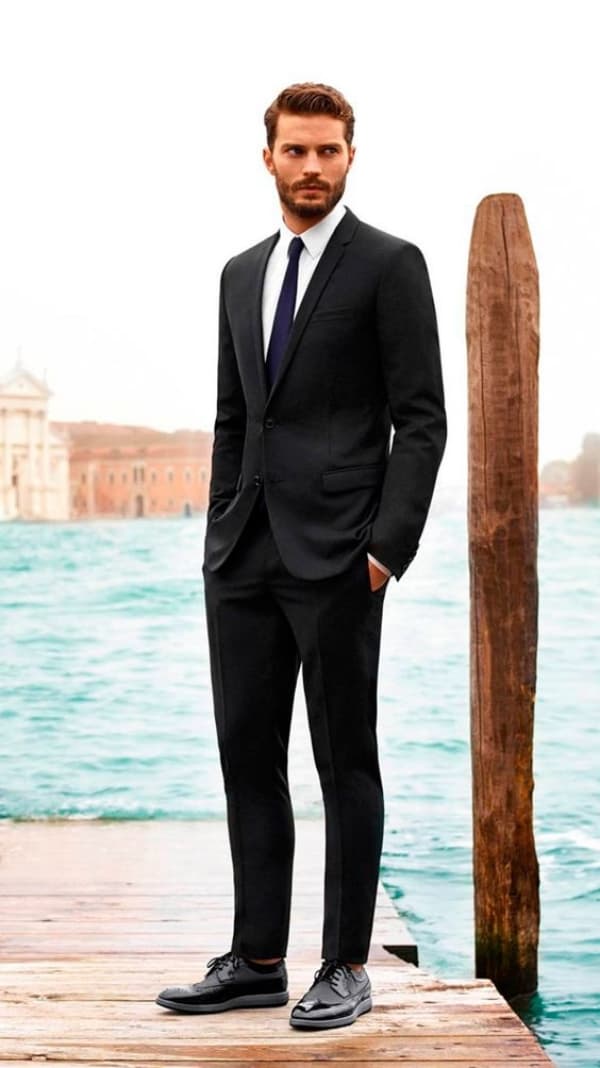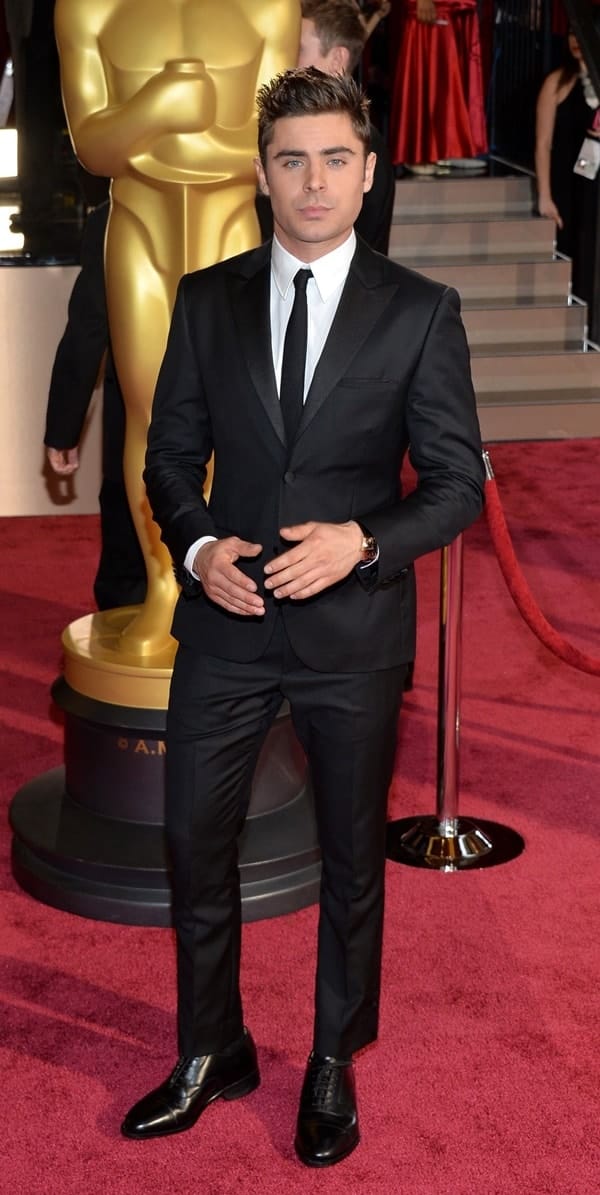 Wearing a rich black suit with a tie can also be a preferred semi-formal outfit for men. Grab all the attention with your classic all-black appearance and dashing smile.
Get ready to look drop-dead handsome at any event you appear. A style tip here is to avoid suits that look very formal or have a typical corporate vibe to them.
Opt for dark colour suits like navy blue or black as they are neutral tones that always look perfect!
4. Printed Dress Shirt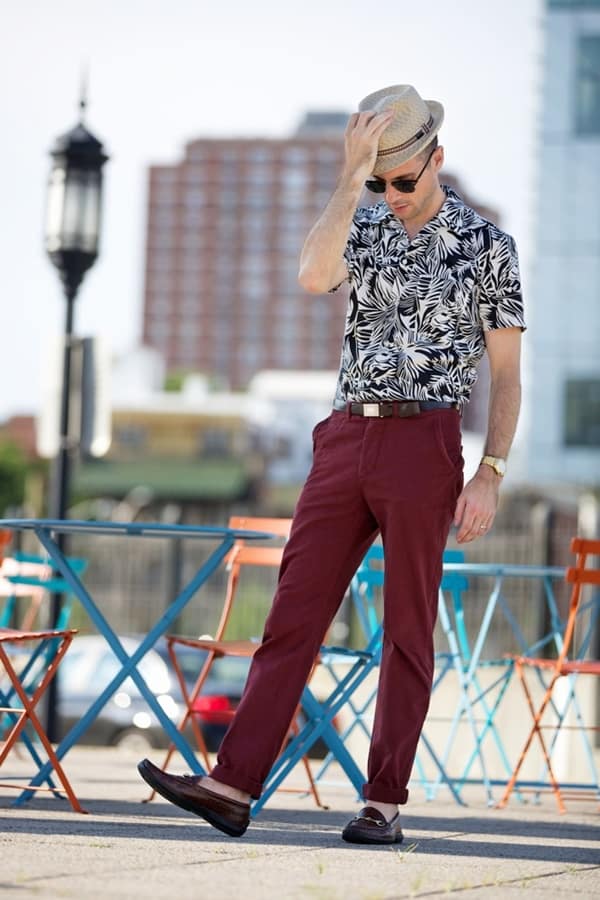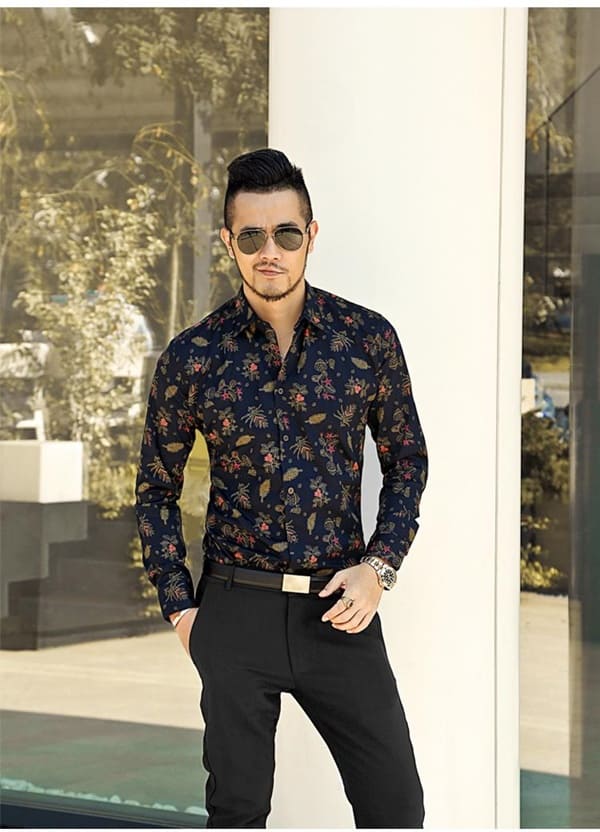 Can prints be the semi-formal theme for men? If you have lined up a mid-day brunch with clients or colleagues, splashing out the print game sounds good.
Wearing a printed shirt and black pants can be the most attractive combination.
Men can also go for burgundy chinos to complement the white print shirt and simple glasses along with it.
Scour out for the printed shirt options that are versatile, elegant and look extremely classy.
5. Pinstriped Jacket And Plain Suit Pants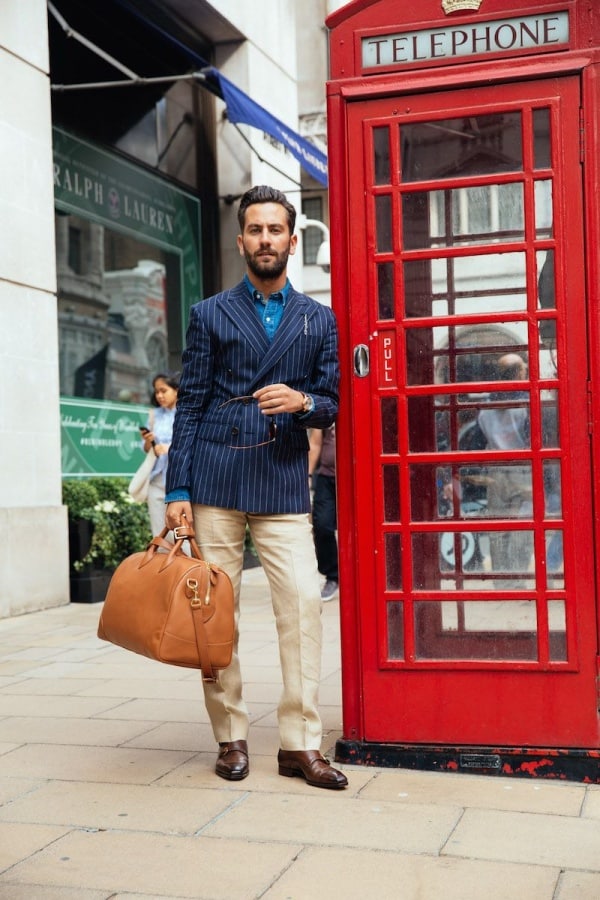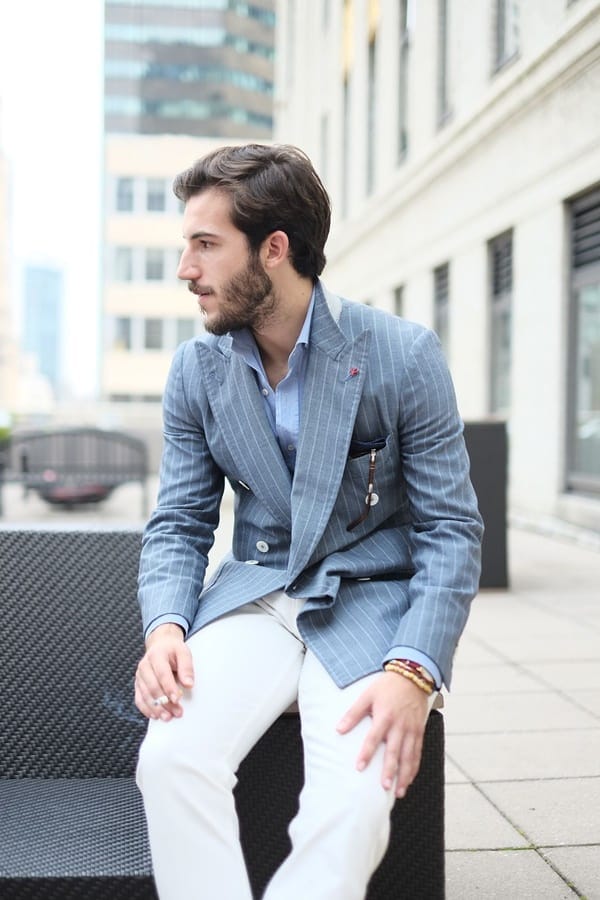 Ready to rock the semi-formal outfit with the pinstriped jacket? Ensemble the stylish plain suit pants and the pinstriped jacket tactfully with one another.
Rise the fashion game with the incredible plain suit pants and shirt that gives a relaxed fit. There are multiple options available in pinstripes to choose from.
Be selective with your choices. Breathe in and slide in smart sneakers to wind up the look.
6. Checked Shirt With Khaki Pants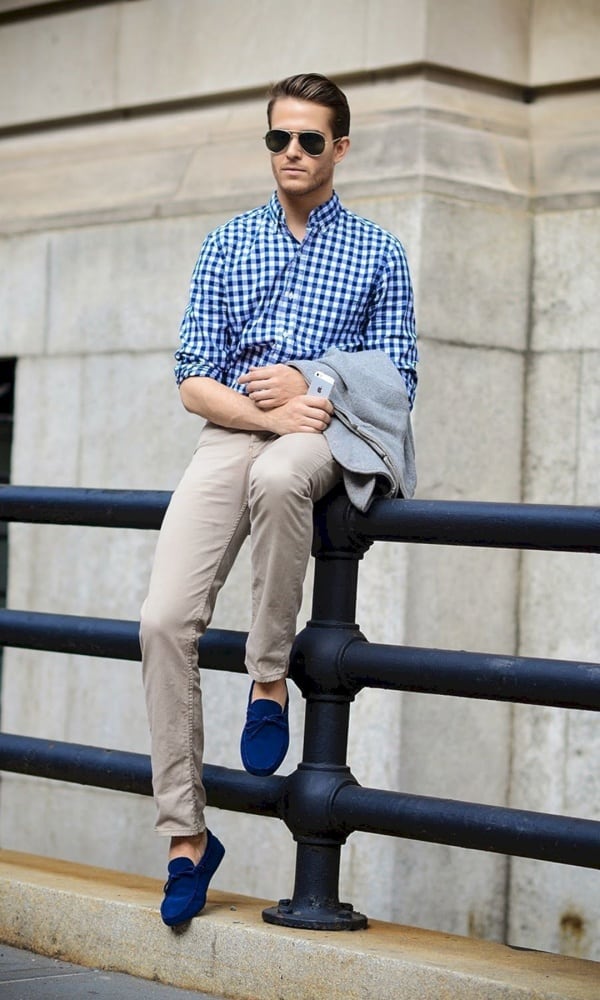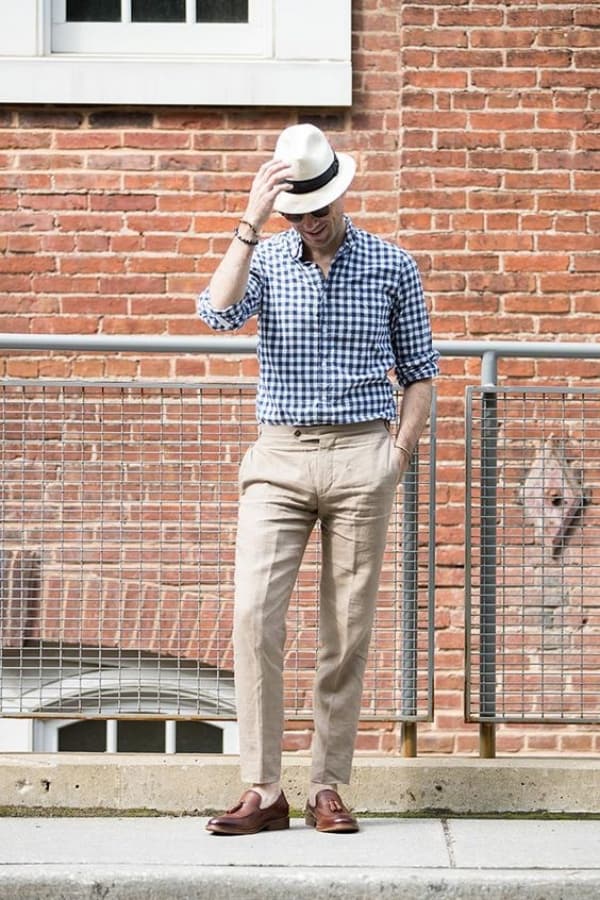 Day events that have a semi-formal dress code need some attention! Here we bring you the magic of checked shirts. They instantly spike up the personality with the dynamic checked patterns.
Go for bright colours, as checkered shirts can spoil you for the colour options. While you have abundant hues above, keep it subtle in the bottom with khaki pants.
Tuck in the wonderful shirt and pants combination rightfully can add finesse to your persona.
7. Suit With A Printed Shirt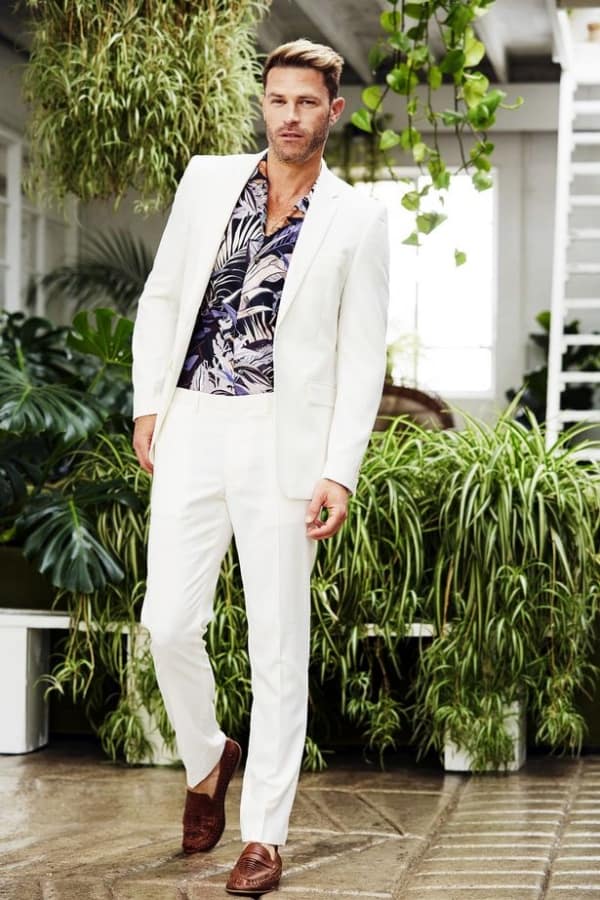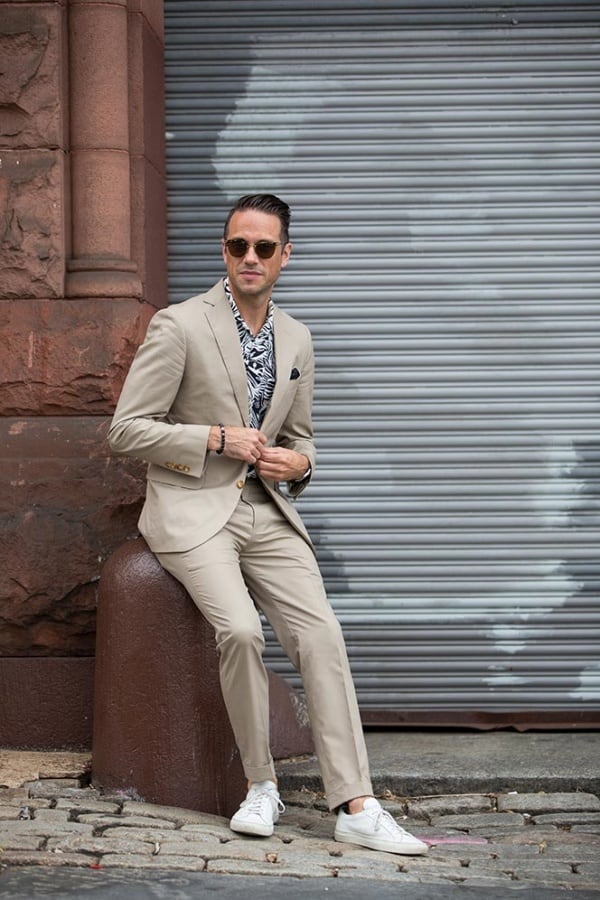 Fashion experts have smartly introduced prints to the semi-formal attire for men, and now they rule the trend.
If you prefer playing safe with colour, a white suit with a printed shirt sneaking out of it looks impeccable.
This combination is super stylish and is an amazing way to highlight the trendy printed shirt. Go for smaller prints, as they blend well with the semi-formal look.
Wear a pair of black formal shoes below to own the stage with this bossy look.
8. White Button-Up Shirt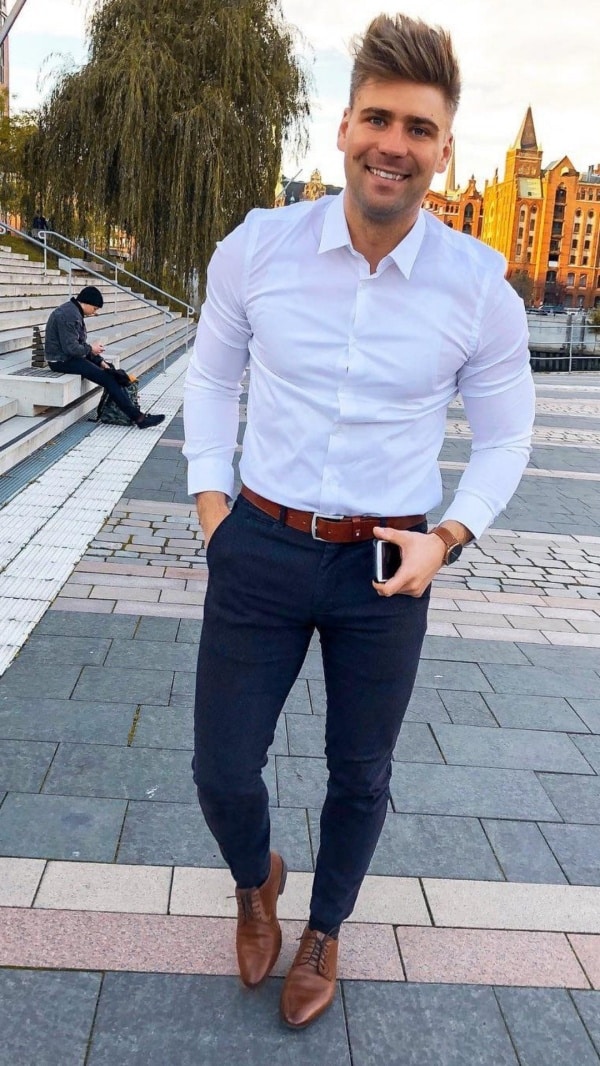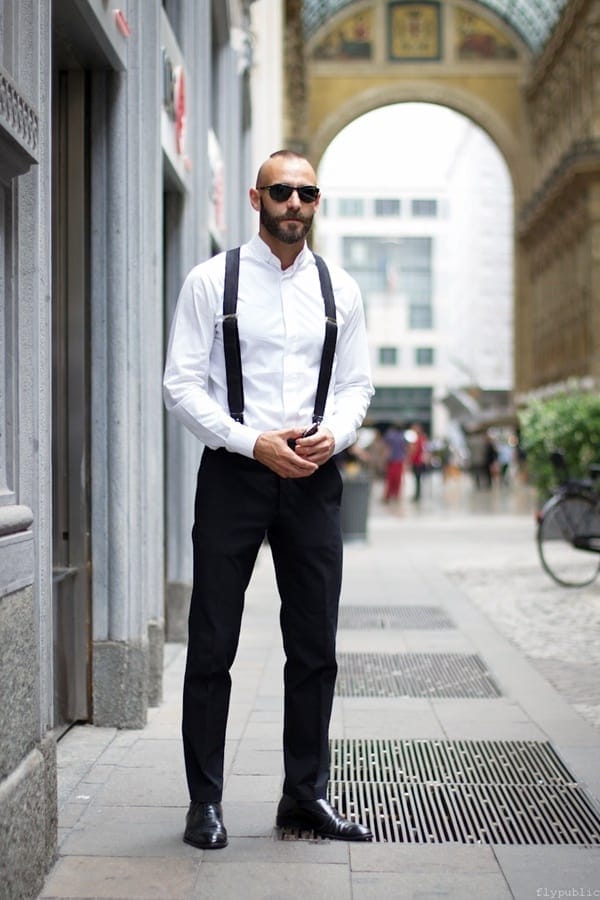 Button-up shirts are a wonderful style statement and embrace elegance to the core. Close the guessing window with an epic black pant and white shirt combination to look stunning.
A simple white button-up shirt can spread more magic than you can think of. Acing the semi-formal attire needs acute fashion sense and accurate clothing choices.
Wear a pair of loafers for the partial formal appeal. White shirts are always fascinating and enhance your persona all the more.
9. Well-Fitted Cotton Blazers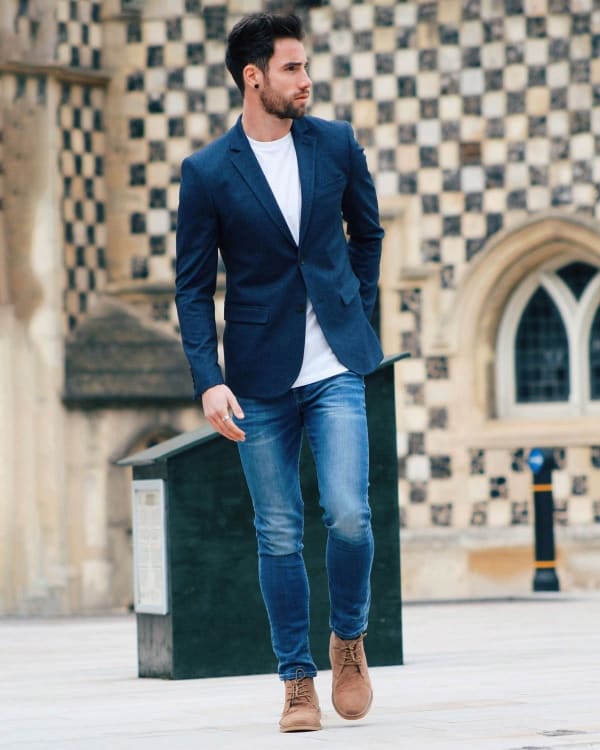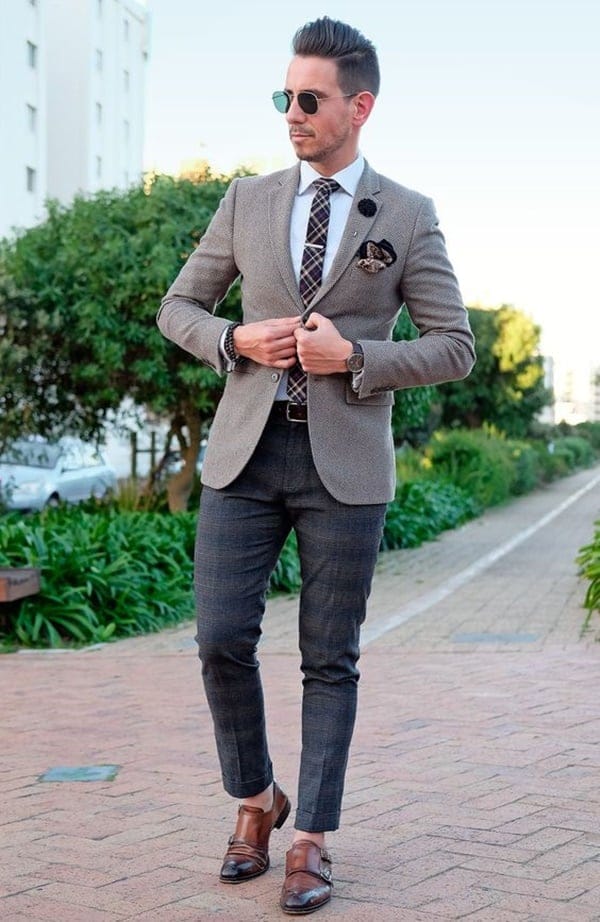 Guys can never go wrong with cotton blazers! Notching the outfit ideas with the semi-formal cotton blazers in beige or navy blue colours is astonishing.
You cannot anticipate the charm of well-fitted blazers unless you adorn them for the next event.
Wearing a white t-shirt, navy blue blazers and denim jeans is a perfect combination to try. Colours like grey and beige can also give you a flattering touch.
10. Simple Dark Suit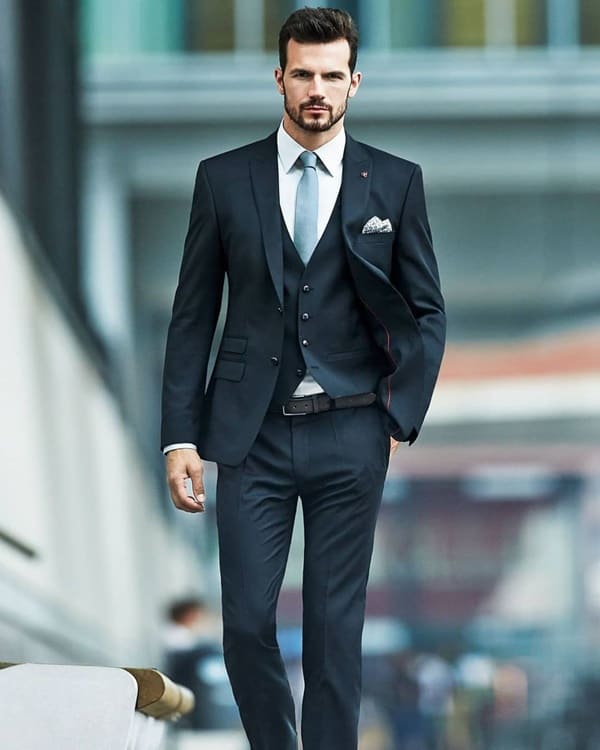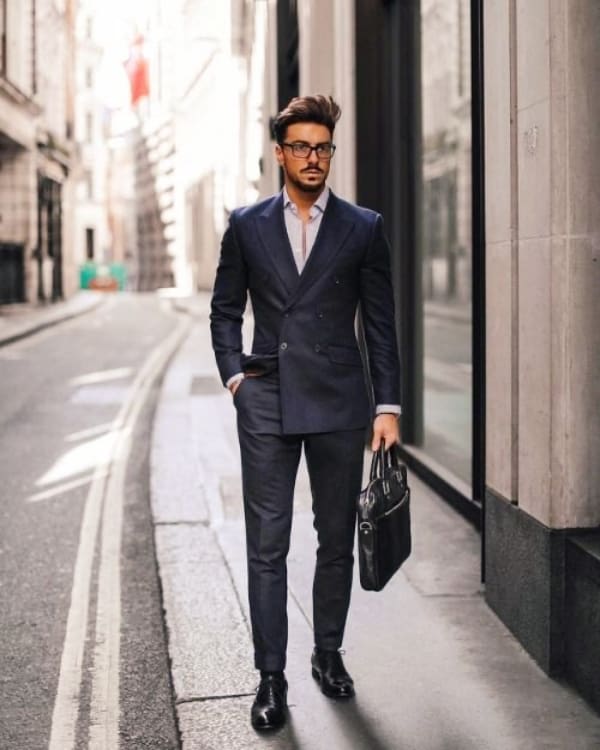 When you are in a rush to attend an important client meeting at an outside venue, face them in a dark suit attire.
Looking effortlessly stylish and super cool is possible by wearing a classic and simple dark suit.
Adorn a nice and neat shirt inside it, followed by a pair of formal shoes below. Brown loafers can be statement footwear to complete the look.
Flicker amongst distinct shades and textures to pick the preferred alternative of your choice.
11. Pocket Squares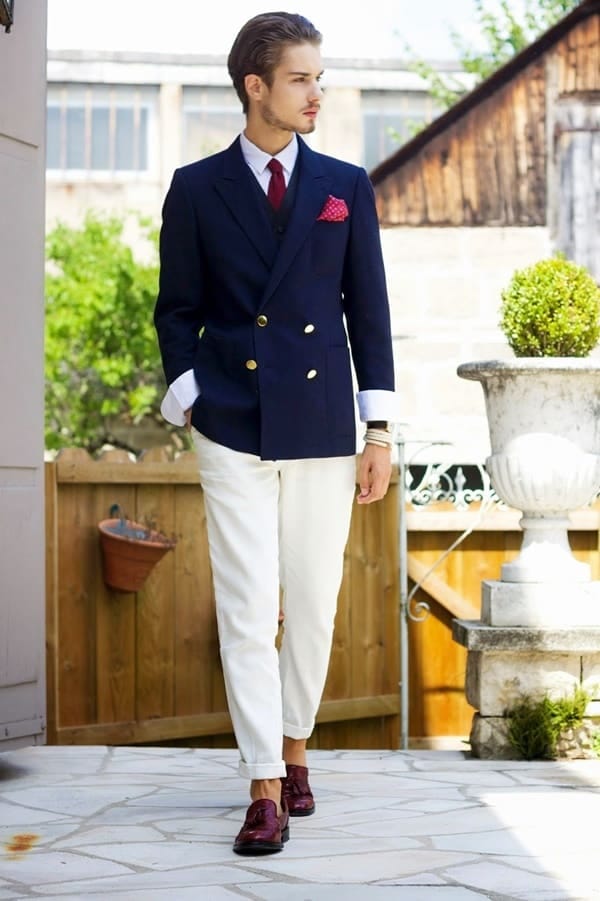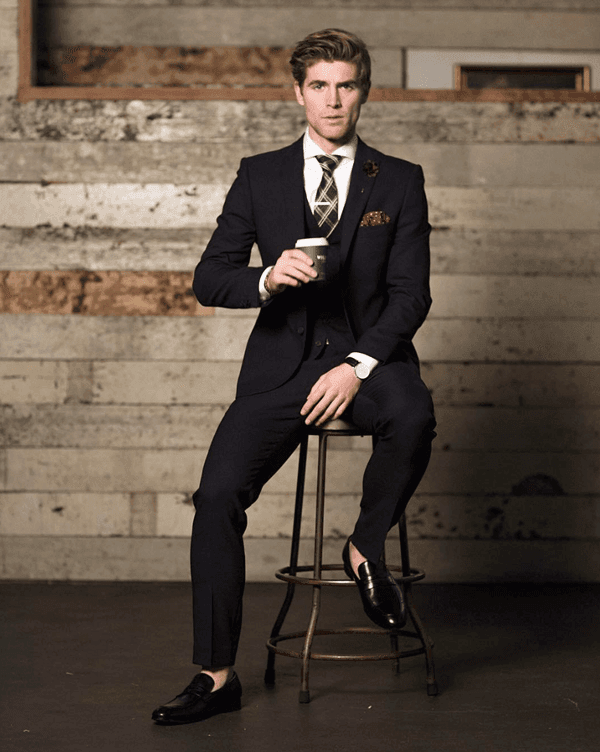 Beat the monotony of regular suits with the pocket squares. This piece of clothing looks rich and subtle. Pick a decent shirt to pair with printed pocket pairs, or go the other way.
Fashion is a funny game, and you can get better with more experiments in it. Do not settle for the simple options and rather explore variety here.
It can surely upgrade your appearance instantly. Tucking in a handkerchief to the pocket squares elevates the sophistication level.
Also, Read: How To Fold a Pocket Square?
12. Black Pants With A Brown Blazer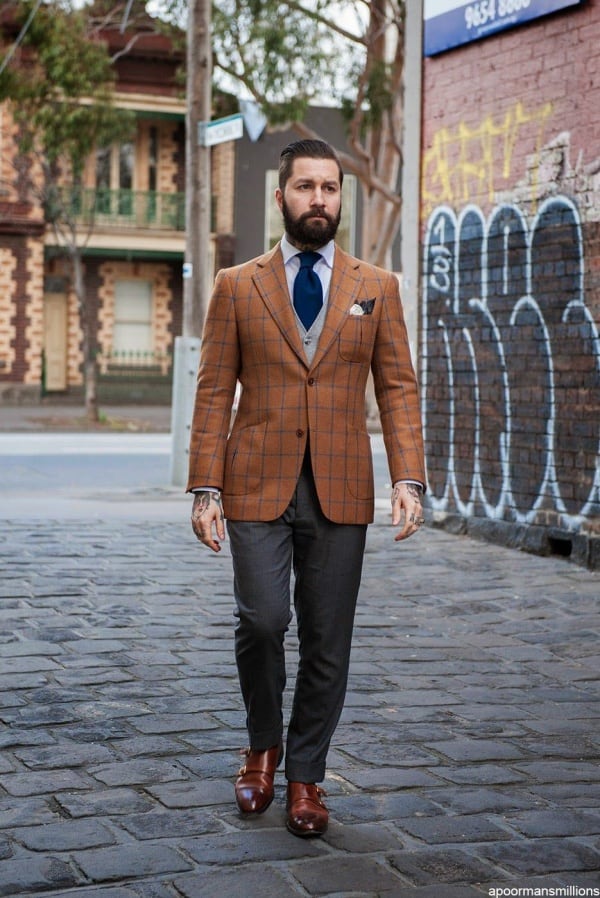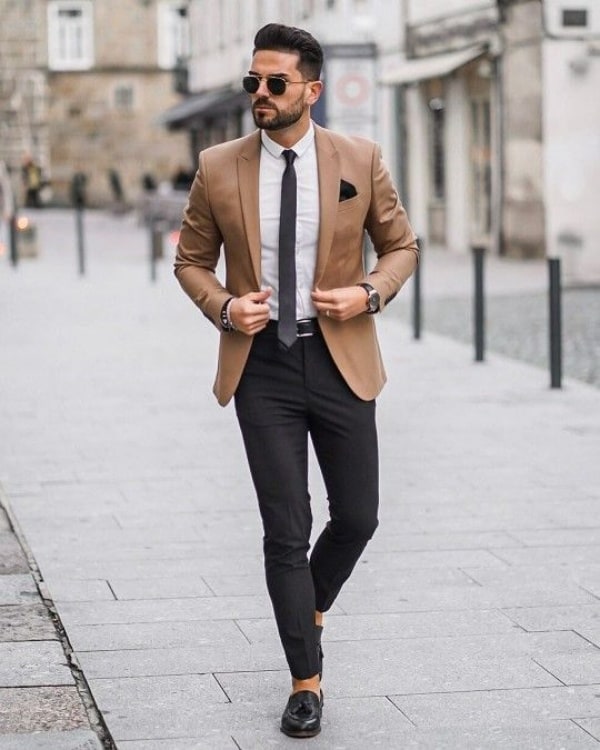 Men flicker less with colours, and it's fine as long as we are in a semi-formal zone. The contrast of black and brown has been close to every guy's heart for a long while.
A Brown blazer and black pants are a hassle-free combination that cannot put you to doubt.
Focus on creating a clean contrast, so you do not smudge the shades. Keeping them intact and clean is the style tip here.
13. Suit With Sneakers Look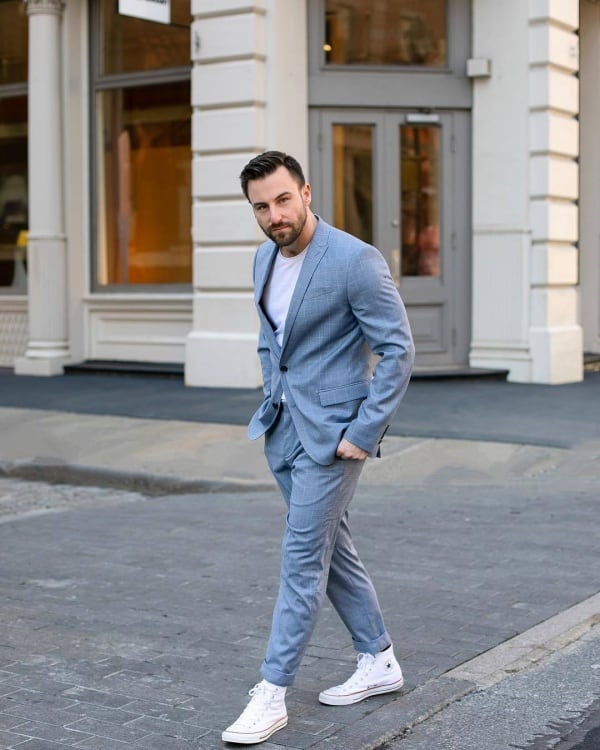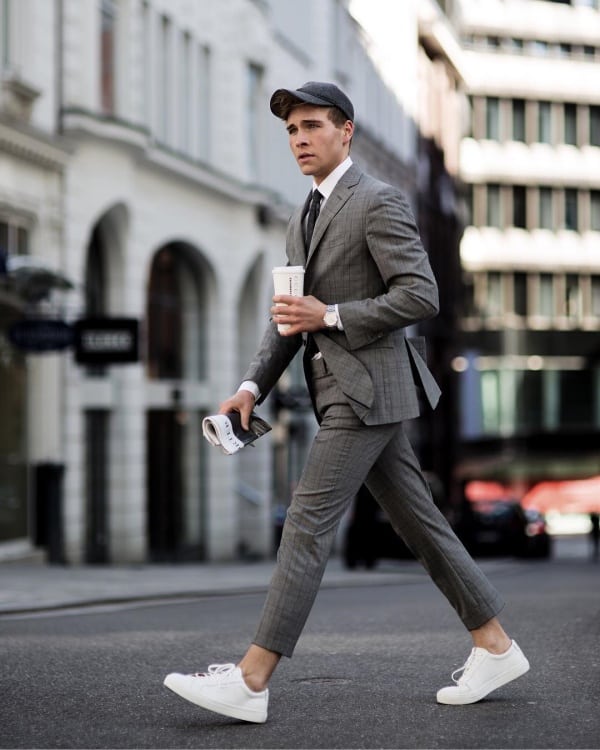 Ready to dare it with a semi-formal look? Though it might not sound convincing, white sneakers can be a hot fashion thing to complement the suit.
Go for slim-fit pants that highlight the pristine sneakers beneath. You are free to pick any subtle hue of suit to blend along with white sneakers.
Be careful with including other accessories or elements here. Suit and sneakers can be an effective option, provided you know to amalgamate them right.
14. Polo Shirt With Formal Pants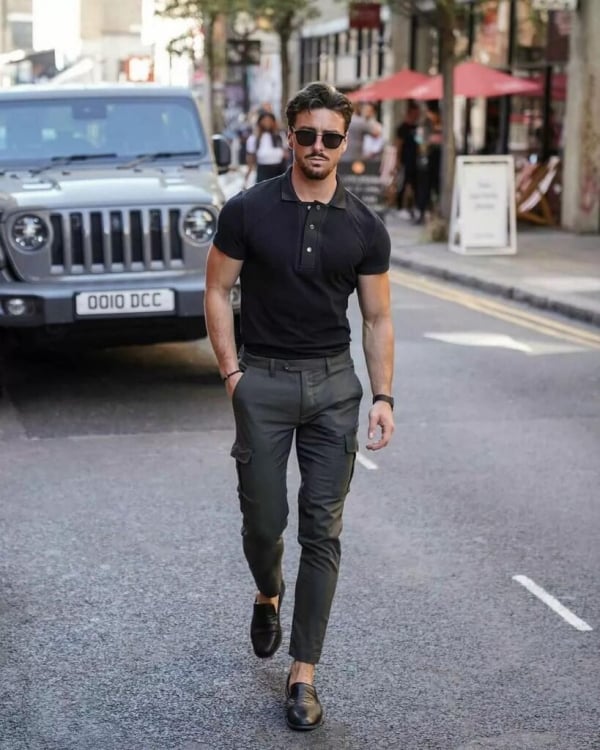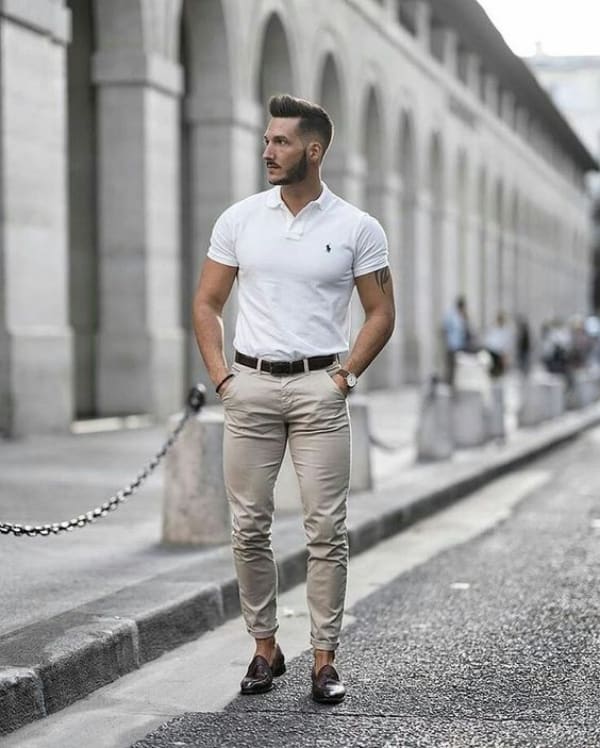 The next idea for semi-formal outfits for men is a collared polo shirt with formal slim-fit pants. Adorn a smart polo shirt in navy blue or maroon with formal black pants.
Enhance the combo with a pair of loafers below it. You need a good sense of mix and match to create semi-formal attire.
Once you know about it, there are endless styles to try out. A personal styling top here is to prefer a simple polo shirt, or else it might create a bizarre fashion.
15. Vest With Suit Pant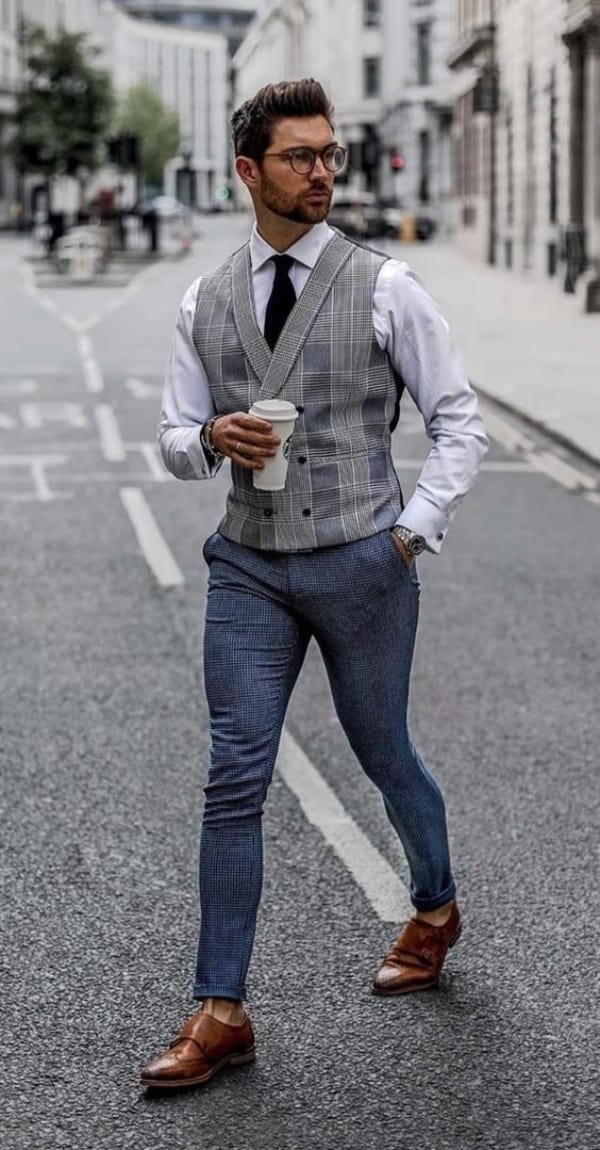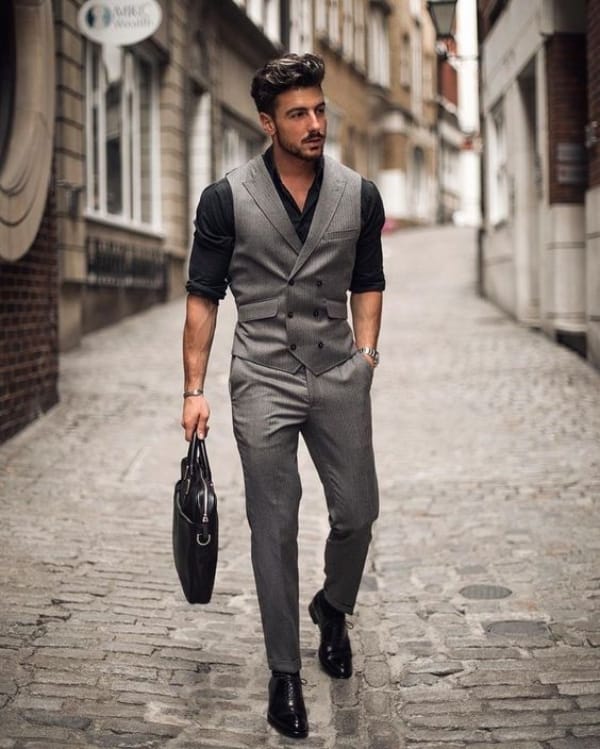 Want to attend a party or wedding in a semi-formal outfit? Try wearing a vest, shirt and suit pants together for a pitch-perfect look. Go for the same colour vest and suit pants with a contrasting shirt below it.
Embrace the vogue with a vest look, and wear black formal shoes to add a spark to your personality. Carrying off such a semi-formal outfit with a pair of shades sounds perfect!
16. Overcoat With Chelsea Boots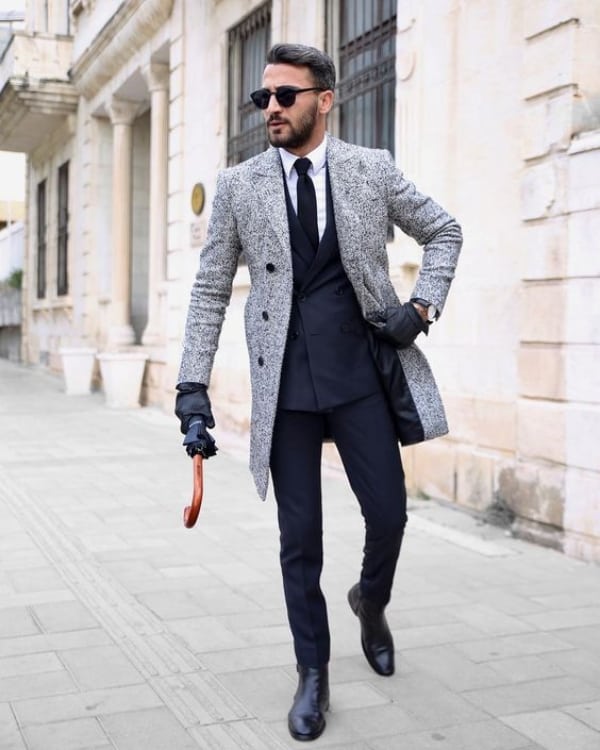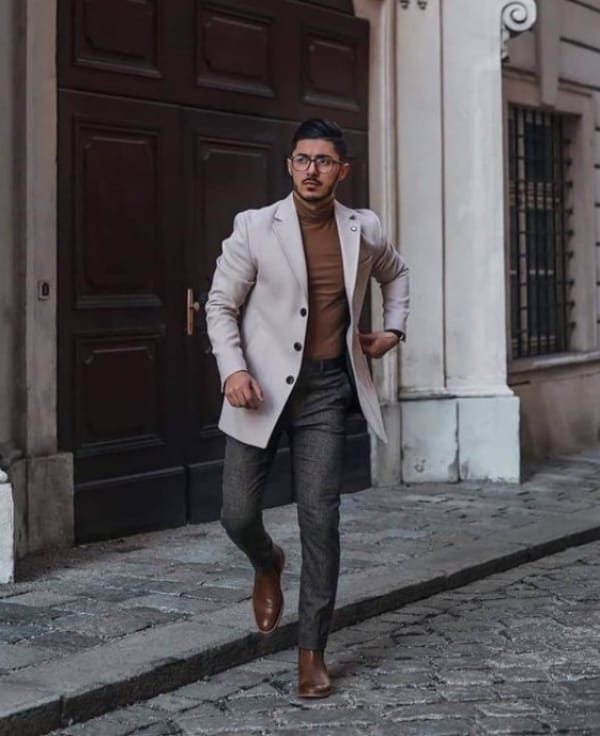 Now you know how to nail it with semi-formal attire and flaunt your best side. Overcoats are a masterpiece to wear when in doubt.
They add a polished touch to your attire and guard against the winter. Combine Chelsea boots and an overcoat to attend a winter meeting.
Pick beige, grey or khaki colours, as they blend well with the overcoat attire. Winter fashion is all about cozy, relaxed wear that guards against adverse climatic conditions.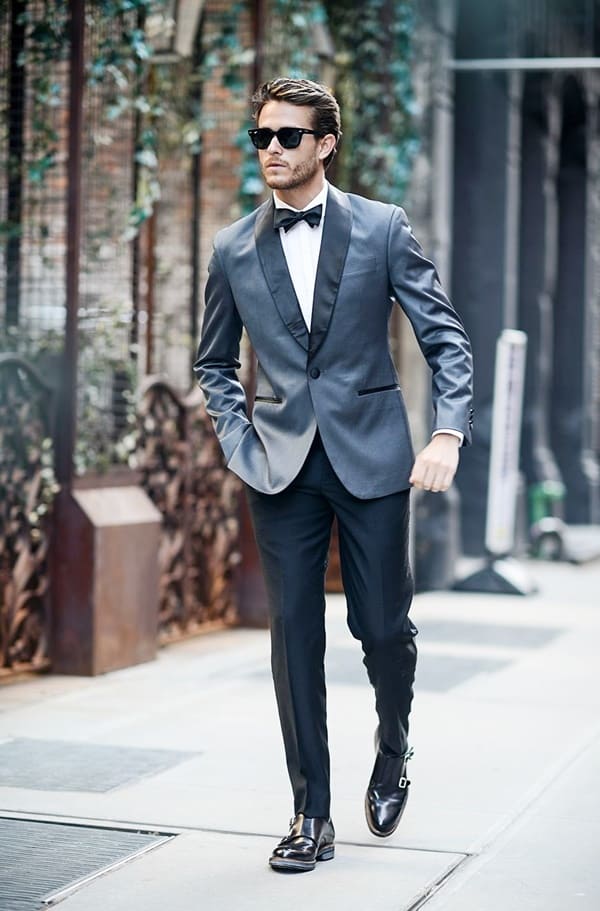 Image Source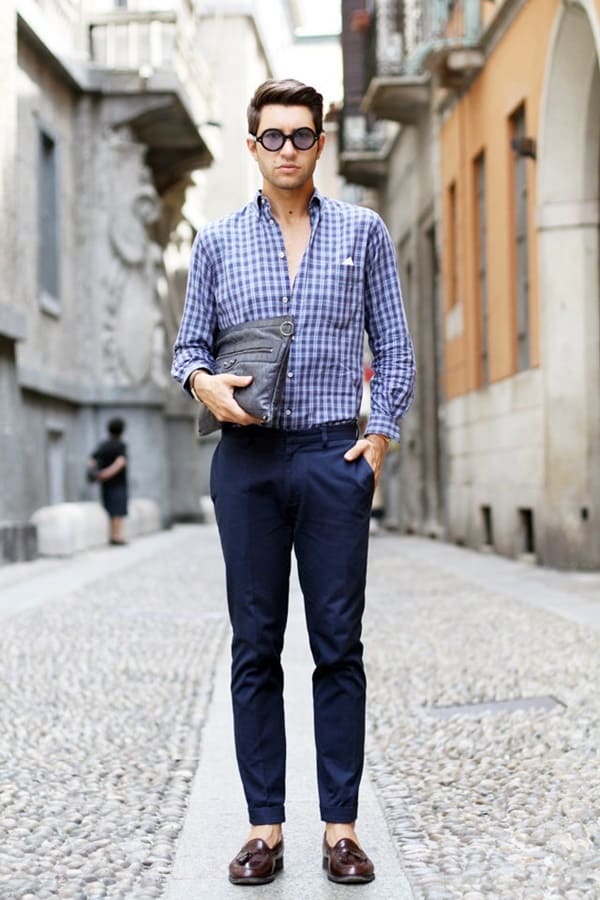 Image Source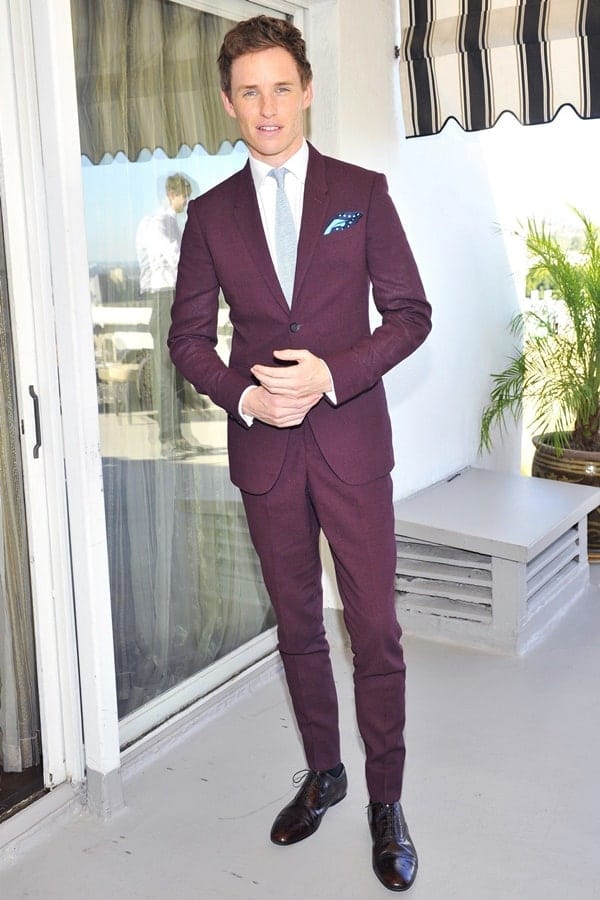 Image Source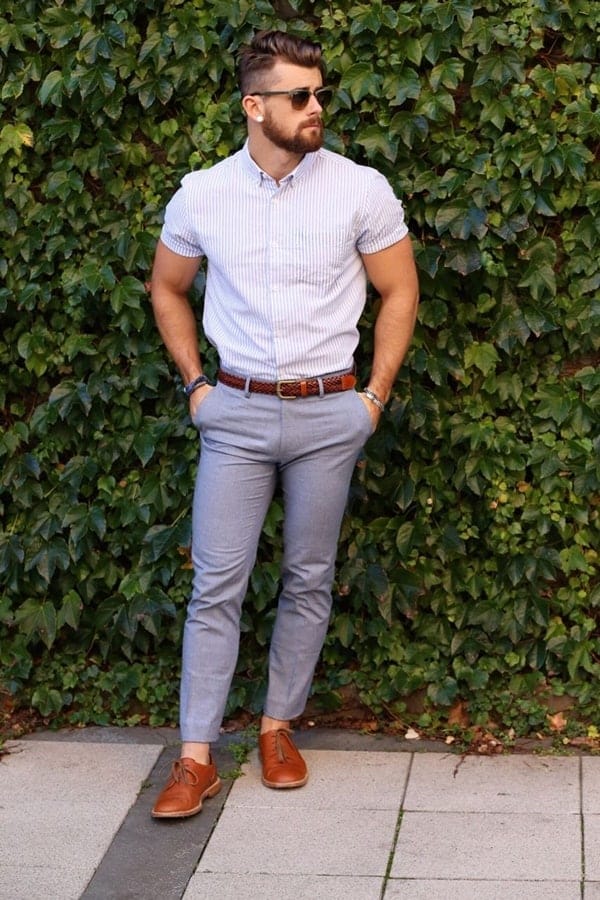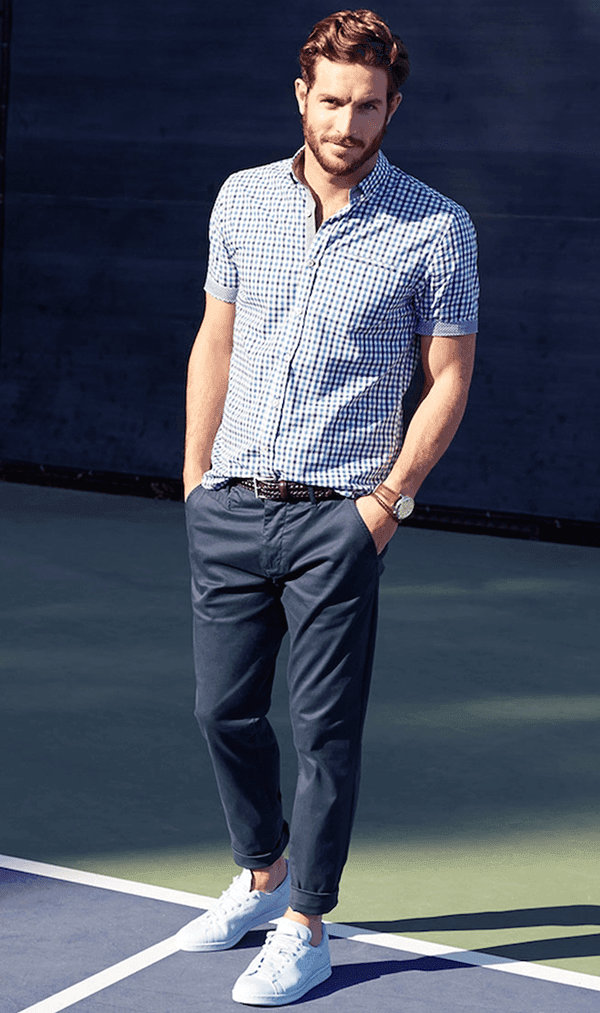 Image Source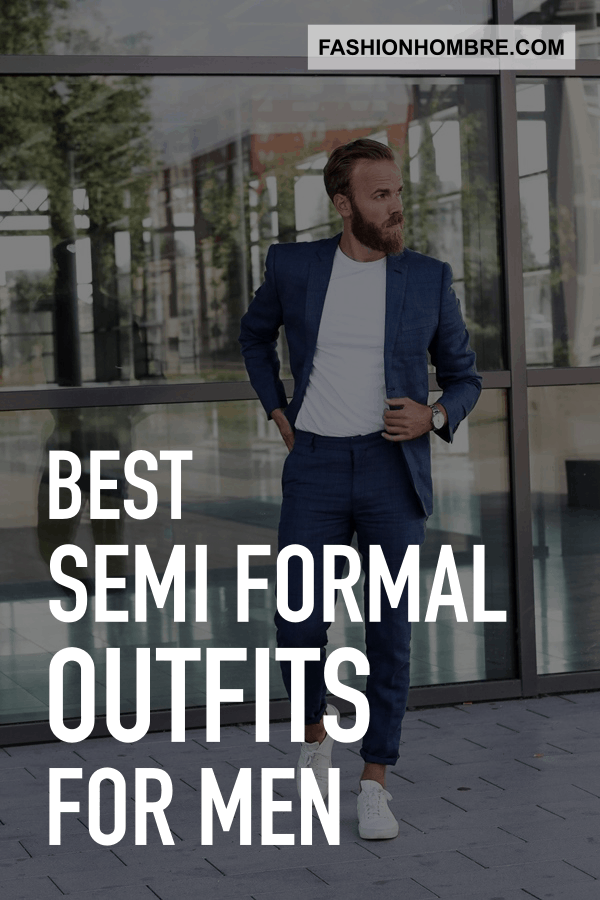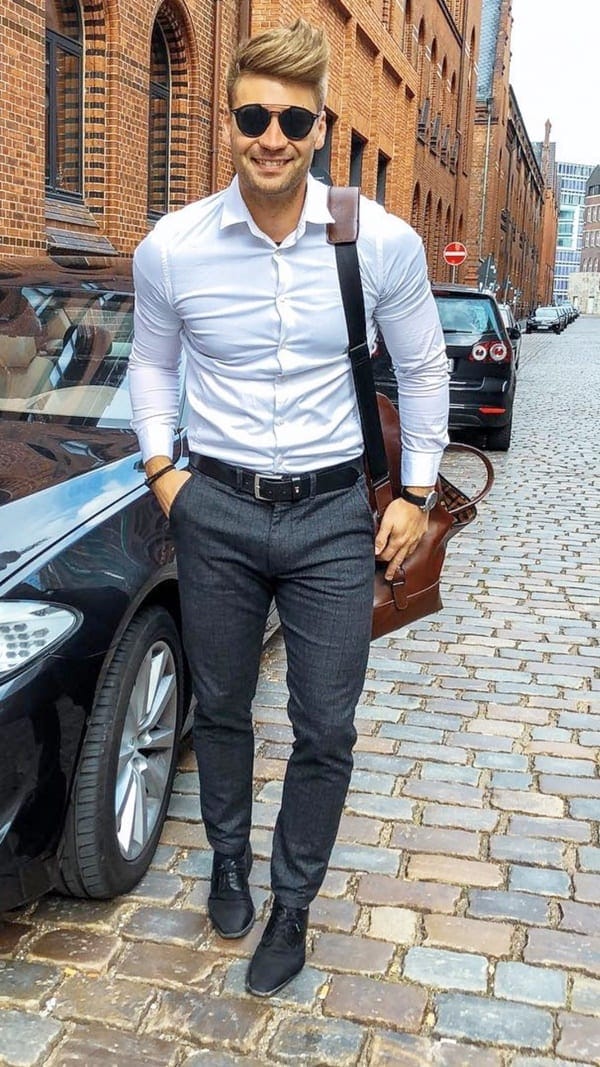 Image Source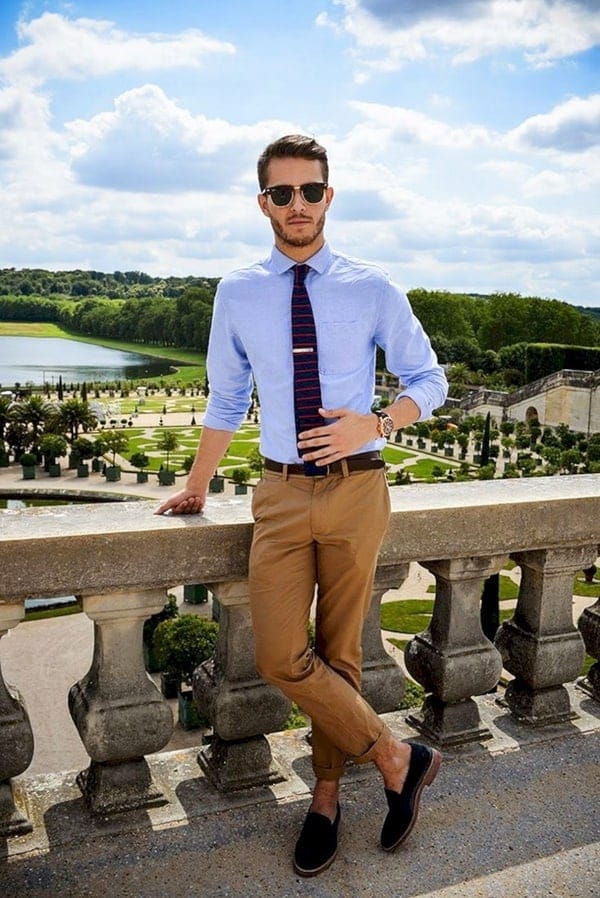 Image Source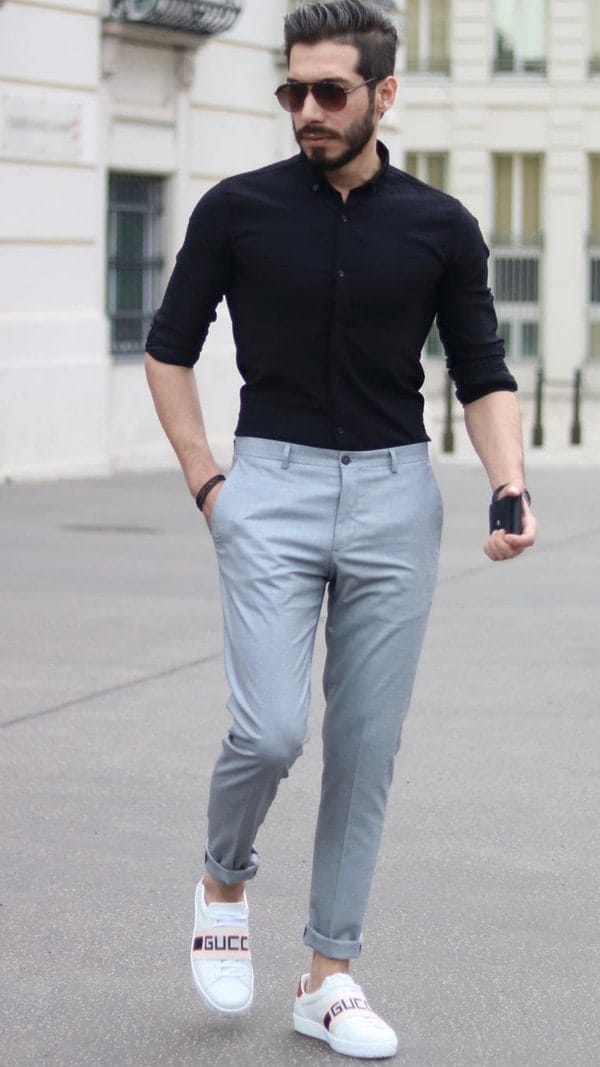 Image Source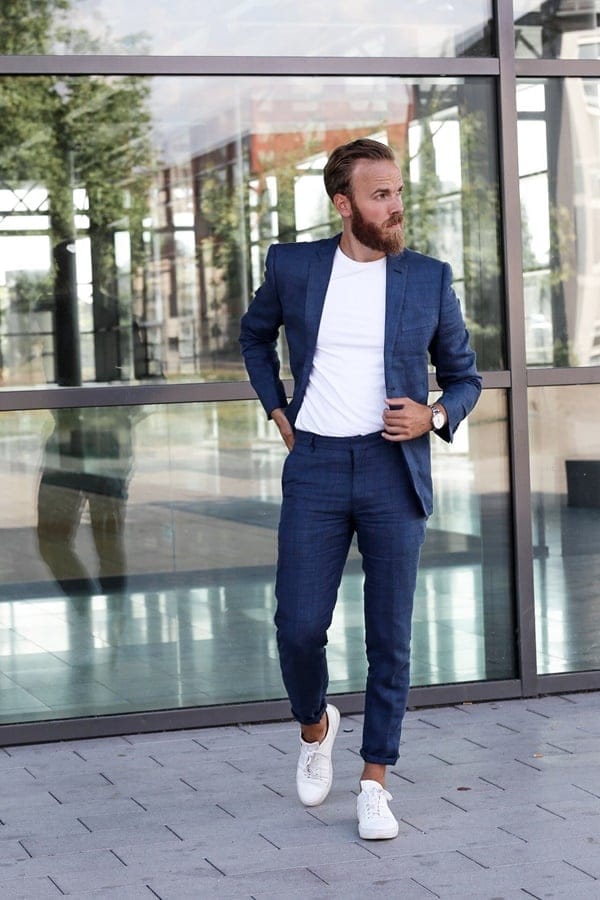 Image Source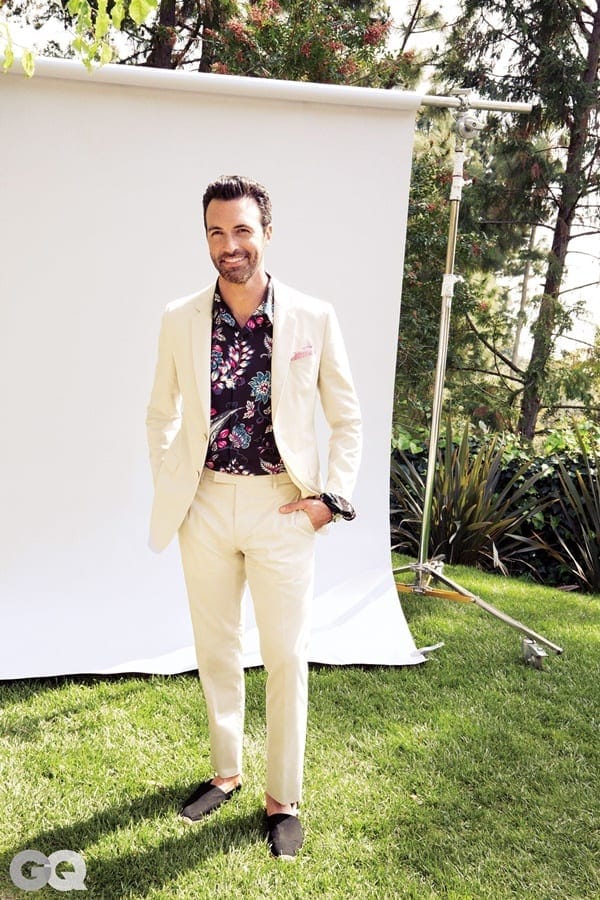 Image Source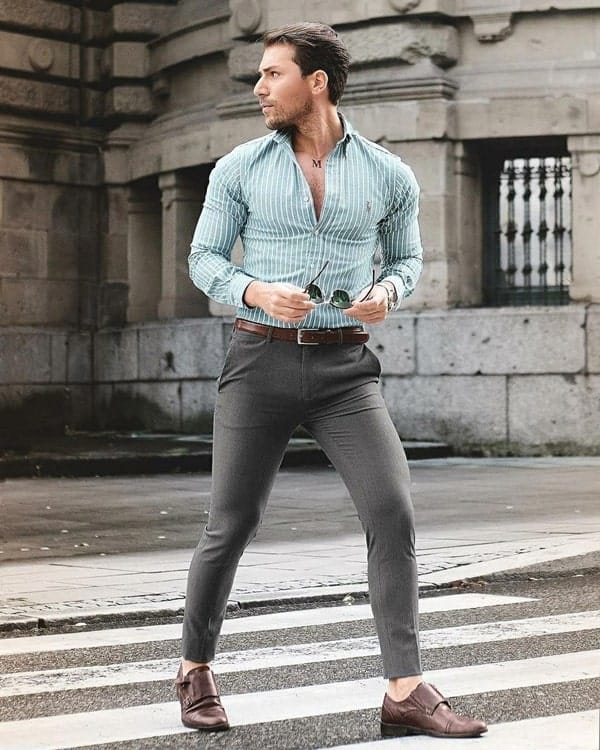 Image Source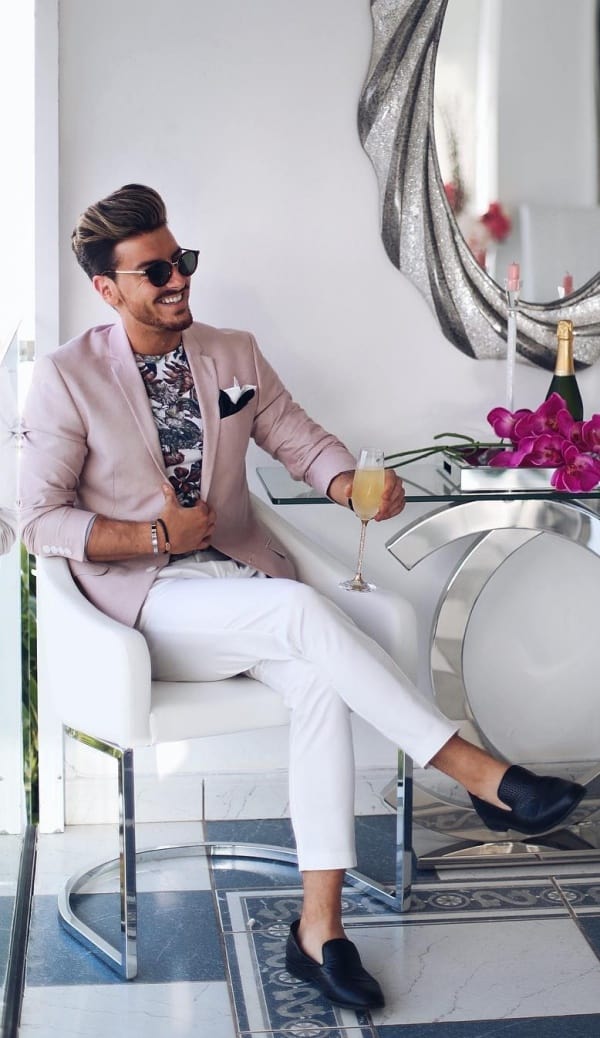 Image Source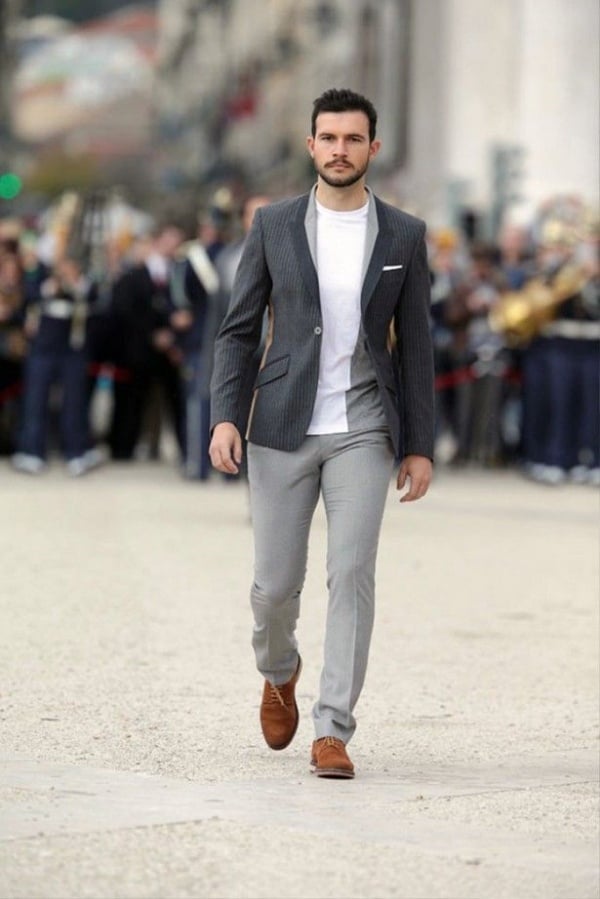 Image Source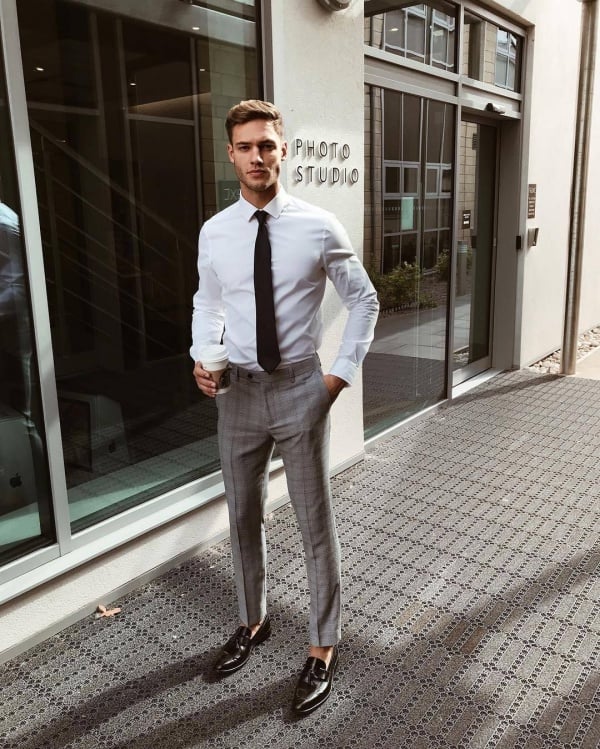 Image Source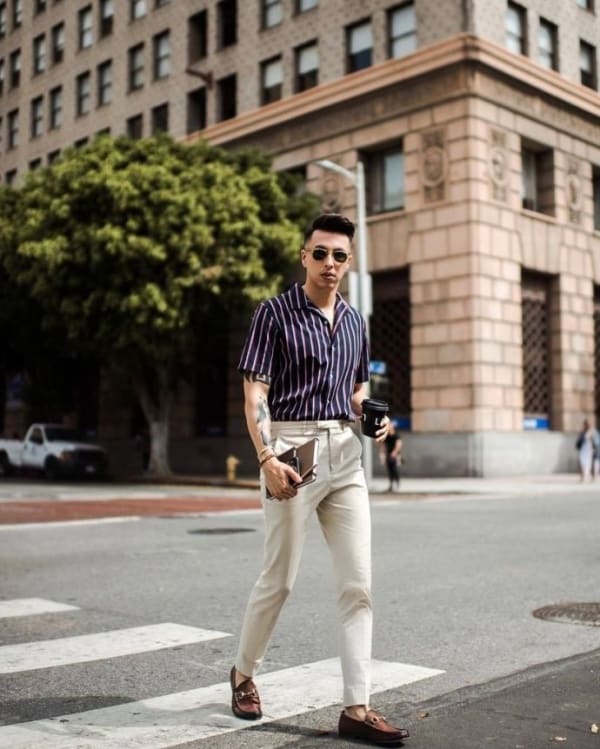 Image Source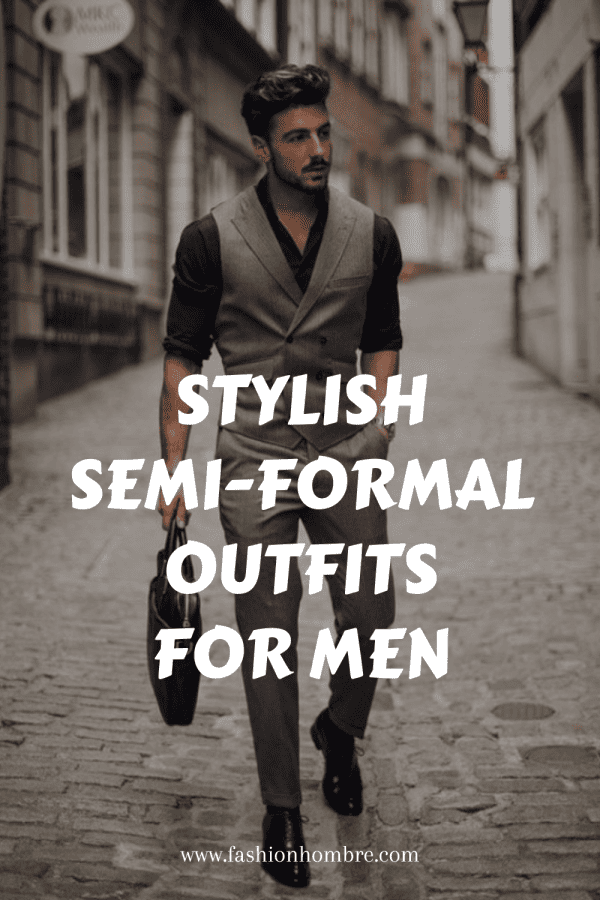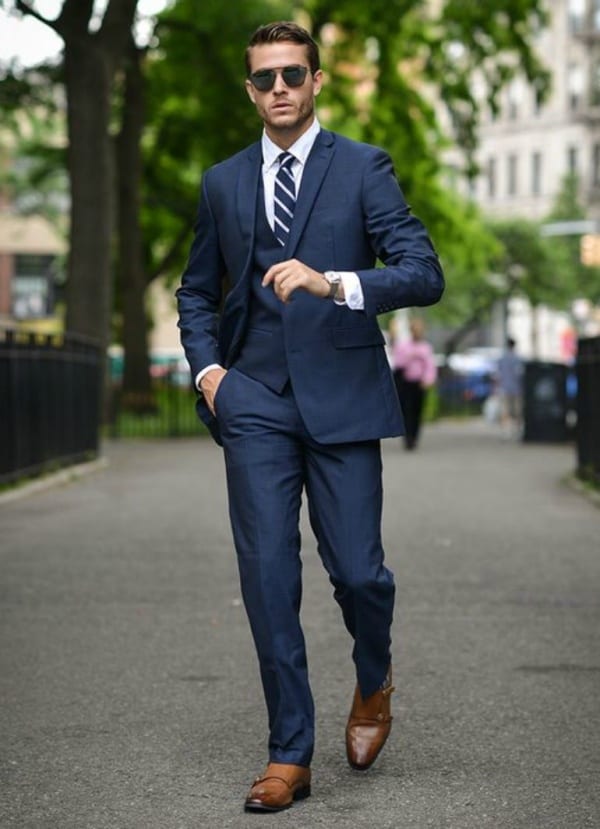 Image Source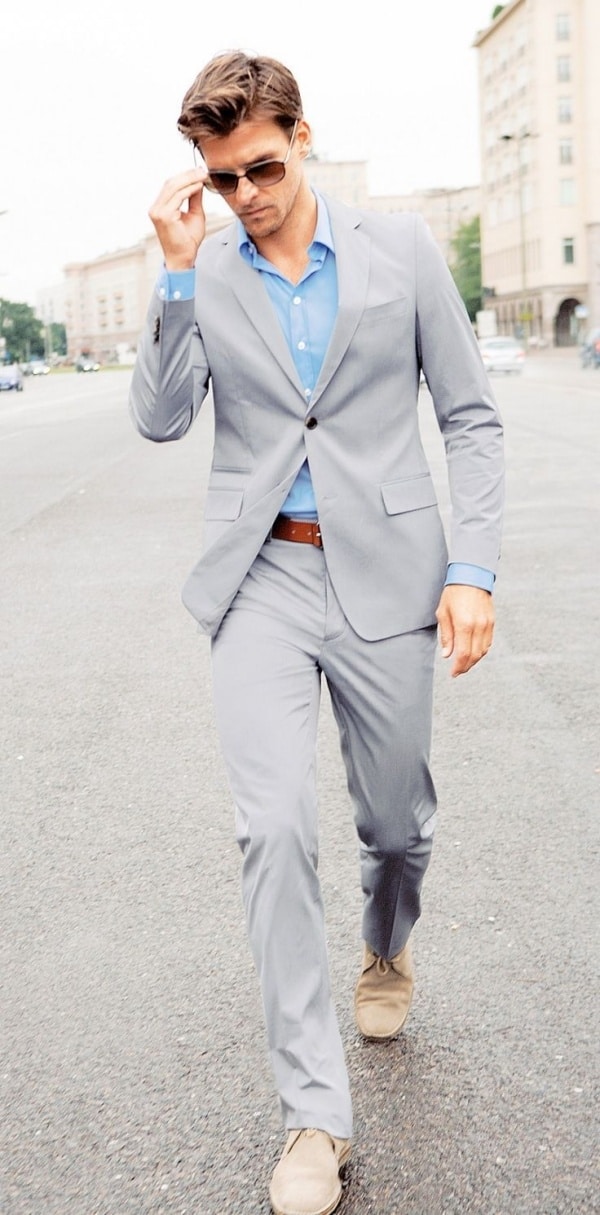 Image Source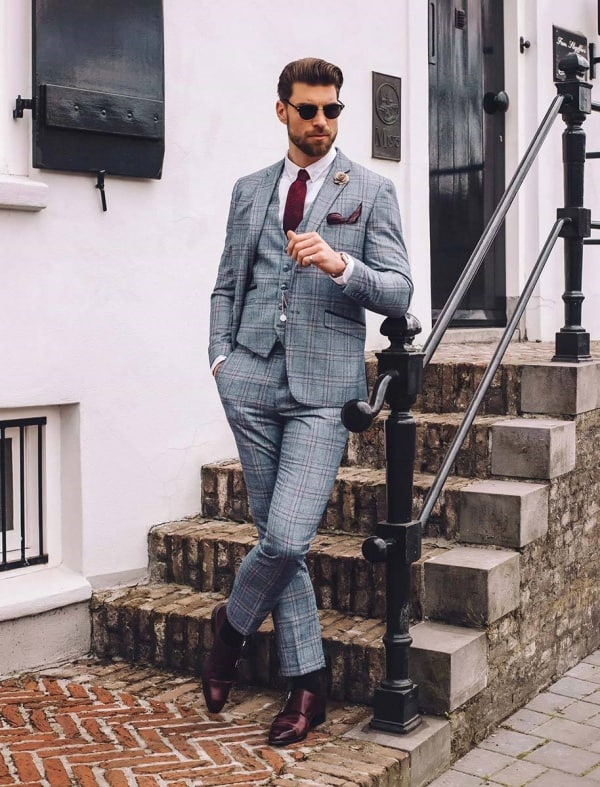 Image Source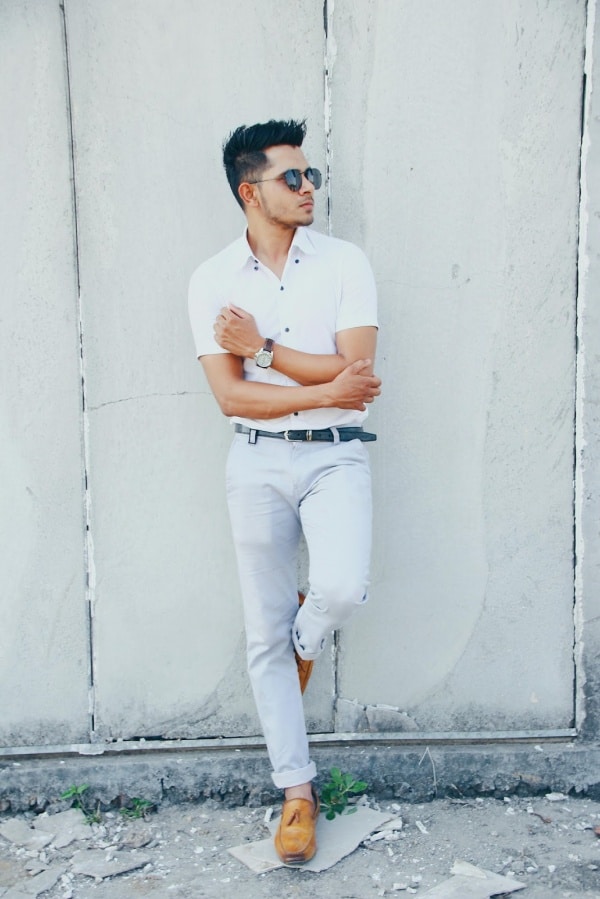 Image Source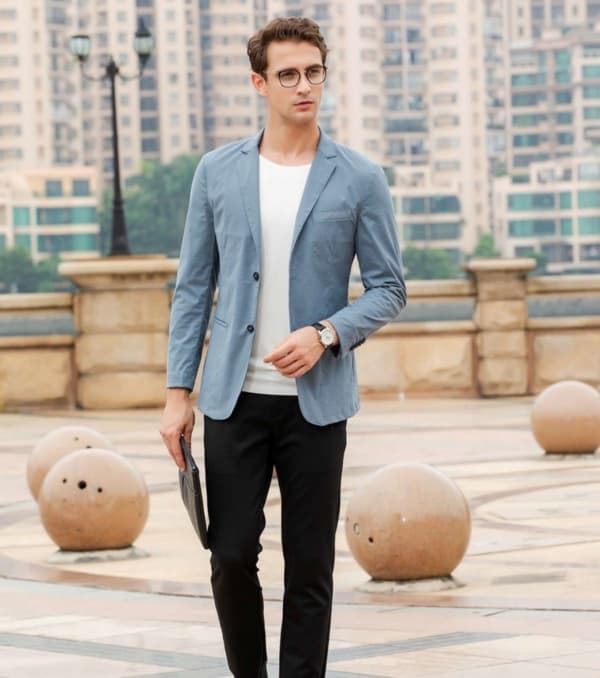 Image Source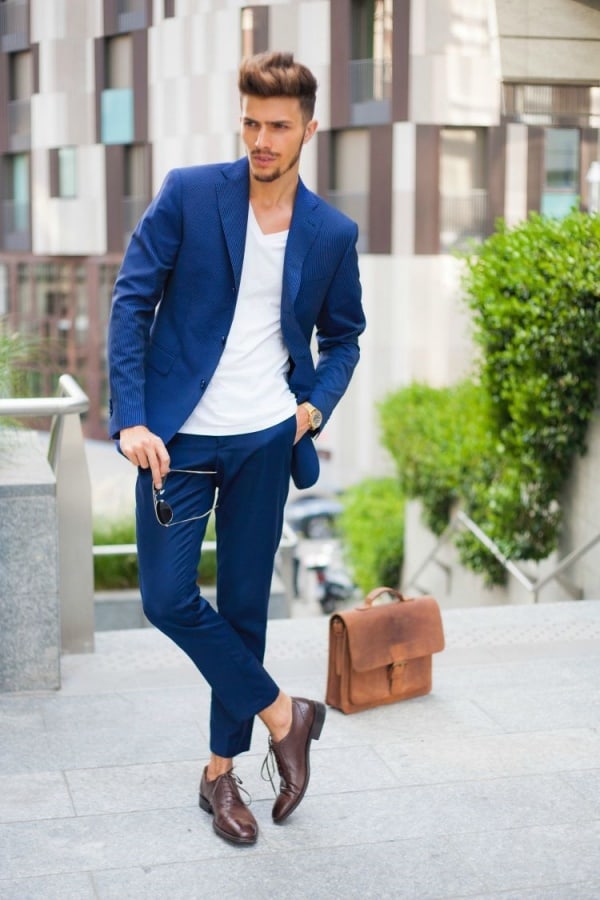 Image Source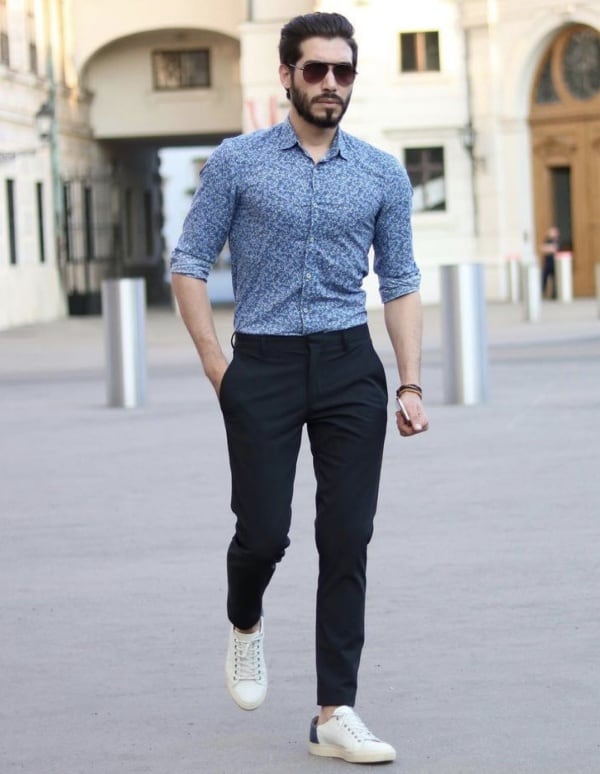 Image Source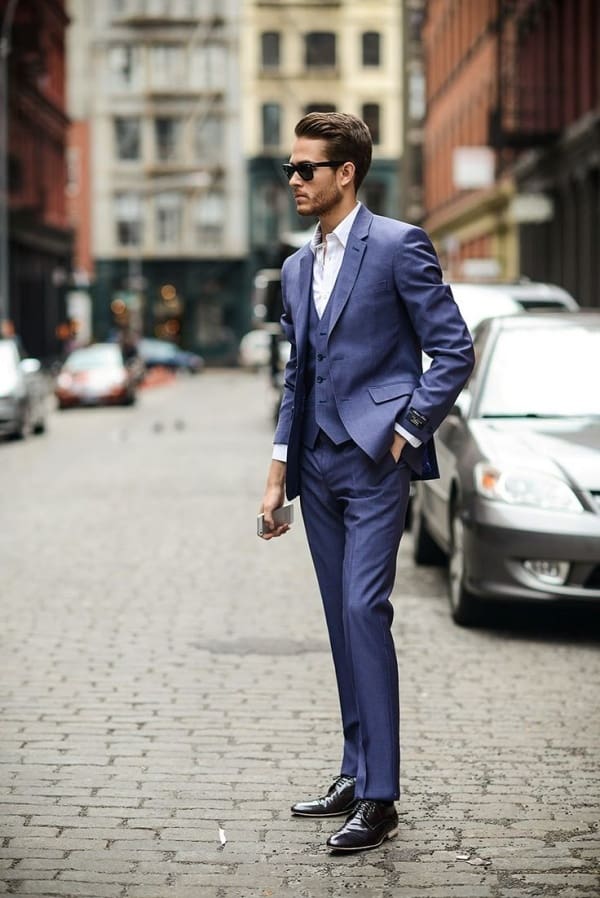 Image Source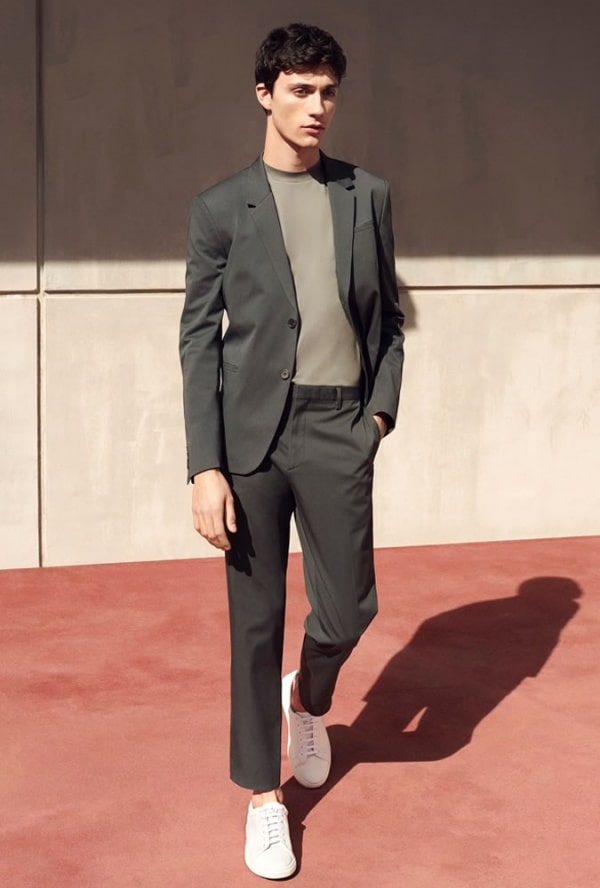 Image Source
Related Posts:
Wrapping Up
Grab any of the above-stated semi-formal outfit ideas for men, and thank us later. There are incredible options and suggestions to tweak here.
We would be delighted to know your further additions to the staple look unveiled above. Drop your thoughts in the comment section below to accentuate the outfit's appeal and smartness.
Now you do not have to skip the semi-formal dress code only because you are uncertain about the options.
Rather, pick your options from the wide range of outfits mentioned above and grab the handsome look.
Whether it's meetings, events, parties or weddings, the semi-formal outfit is an ideal thing to go for. It is not necessary to follow preset fashion rules and trends.
Look at what suits your physique, personality and body type before settling with any of the above options. Once you are sure of it, there is no shortage of options to wear.
F.A.Q
What is a Semi-Formal Attire For Men?
When we talk about semi-formal attire, it's way more than you think. The concept of semi-formal is to provide relaxation from tight formal clothes. It adds room to leverage yourself with trendy shirts and patterned pants or style replicating a casual tint. You must differentiate between distinct styles and figure out what's not casual.
Are Jeans and Chinos Semi-Formal?
Semi-formal is mainly the type of attire that is slightly more fashionable than casual. This certainly does not include jeans or tracks to it. Looking neat and polished is important, and jeans appear as a completely casual garment here. Dressing up in chinos is also sometimes advisable, but only as long as it complements the formal attire. Sleek chinos and tailored trousers can look flattering, though.
Is Semi Formal And Business Casual The Same?
Most men tend to confuse themselves when it comes to picking between business casual and semi-formal attire. For a more poised and sophisticated look, excelling grace with a semi-formal outfit is ideal. On the other hand, business casual is a type of attire where you take the leverage of wearing casual but decent ones. Business casuals are a better option when you have to attend business meetings for networking or dinner treats.
Is T-shirt Semi-formal?
The T-shirt does not fall directly into the semi-formal category. However, guys can create a similar combination with a t-shirt for an enticing touch. For example, a cotton blazer with a t-shirt and chinos pants can form a perfect semi-formal style. You can wear it for various occasions and add some prints or textures to it. Wearing sneakers or stylish loafers can impart a final dude touch to the entire concept.