With busy lives and hopping around between work, family, meetings, and seminars, men are left with hardly any time to style up themselves! Looking good is always desirable, but a lack of time and awareness of men's fashion lays them down. However, we relentlessly aim at sorting out all your style-related jeopardies with an array of trendy fall outfits for men. Do you feel awesome after dressing up in the right style? If yes, the dashing combinations we present to you might allure you to get style studded!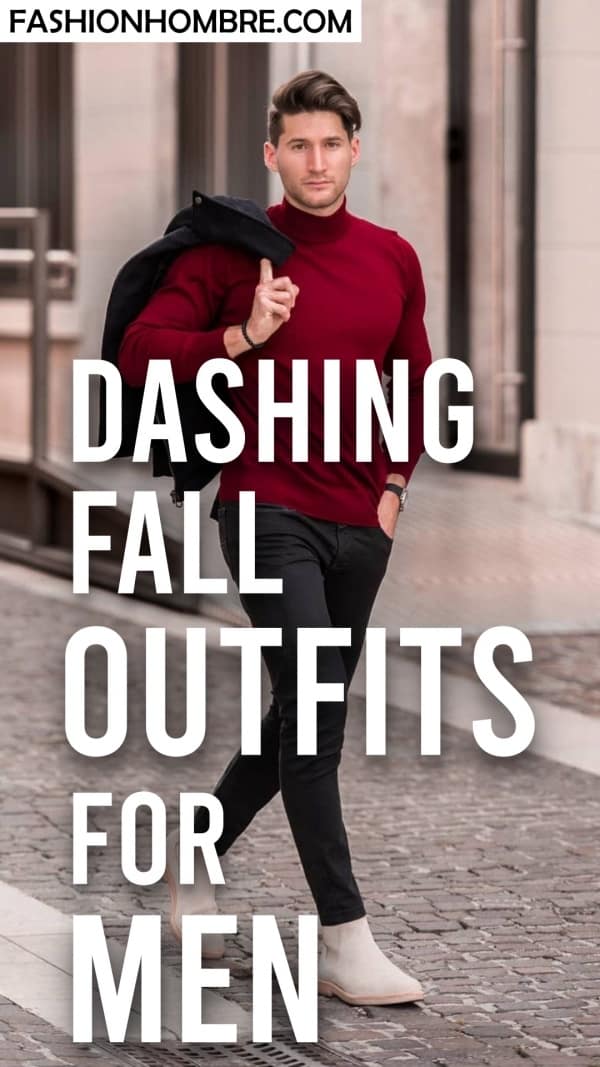 Men always hunt for styles that are comfy and easy to carry. Careless casuals or stylish formals seem adorable on your handsome hunks. Fall styles of shirts and coats are trending as they accessorize you with something more. If you wish to be a show stopper on your friends' date or want to woo your partner on a candle night dinner, an impressive styling is all you need. Checking out the best fall outfits for men would help list down the best options that go well along with your personality. So, let's a startup!
Trendy Fall Outfits For Men To Try
Black Color Sweatpants, White T-Shirt, And White Sneakers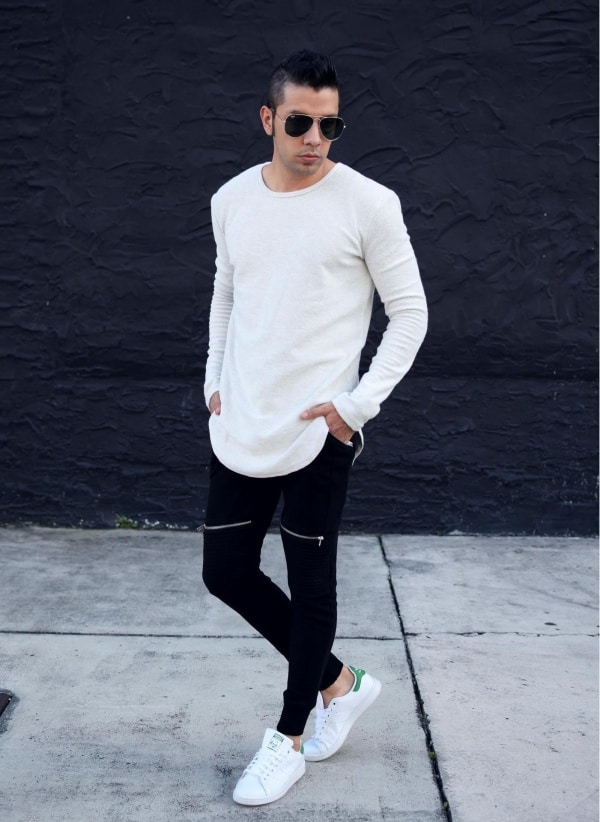 Image Source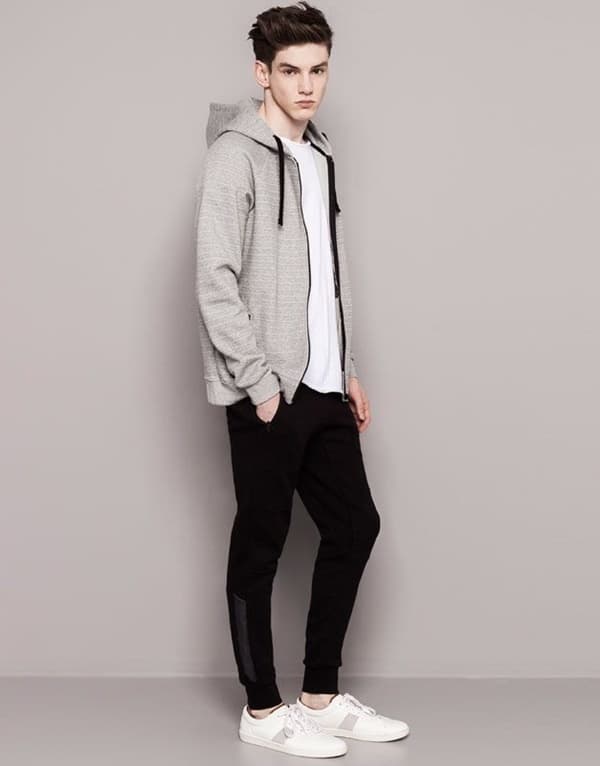 Image Source
This is the safest combination to deck up for men as the classic white and black duo can never go wrong. It suits every person perfectly, whether tall or short, hefty or thin and dark or fair. You can count on this dashing look when moving out for a casual outing with your best friends. Pairing the attire with white sneakers is an excellent add-on to the whole look.
Black Turtle Neck Shirt, Pants, And A White Sneaker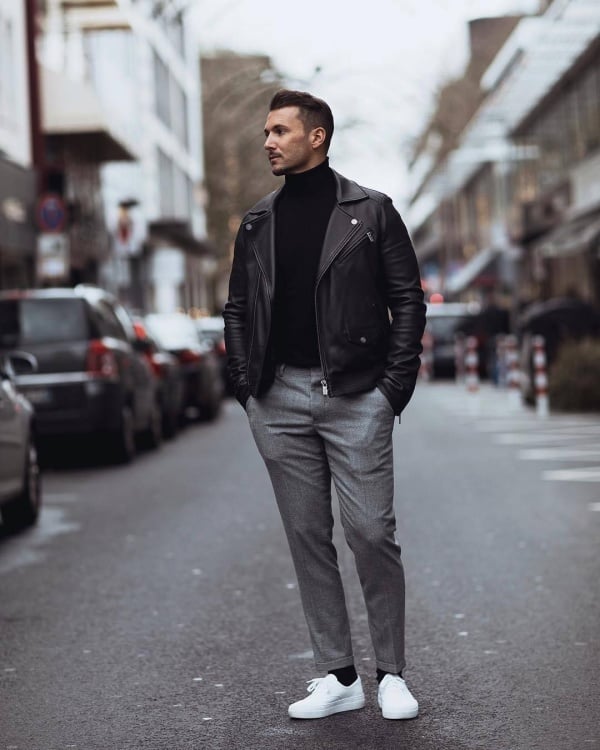 Image Source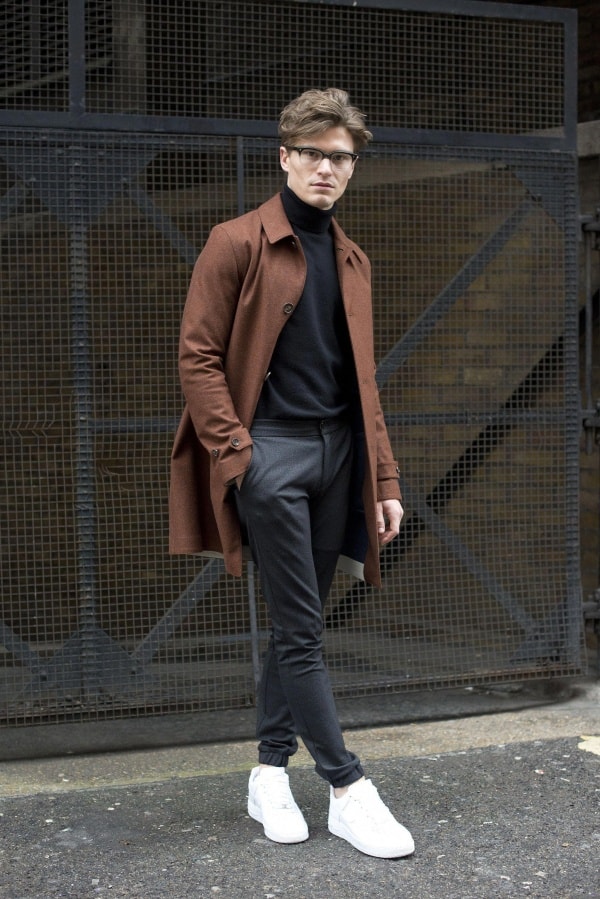 Image Source
Why not try this variation for a complete semi-formal look? It is going to attract everyone around you. Despite being unique, this concept is immensely attractive. Trying this look for an upcoming office party could make you a heartthrob amongst the office girls. It is always great to refresh yourself with new things, and nothing can beat the right styling of attire.
Black Or White Round Neck T-Shirt, Light Blue Chinos, And Sneakers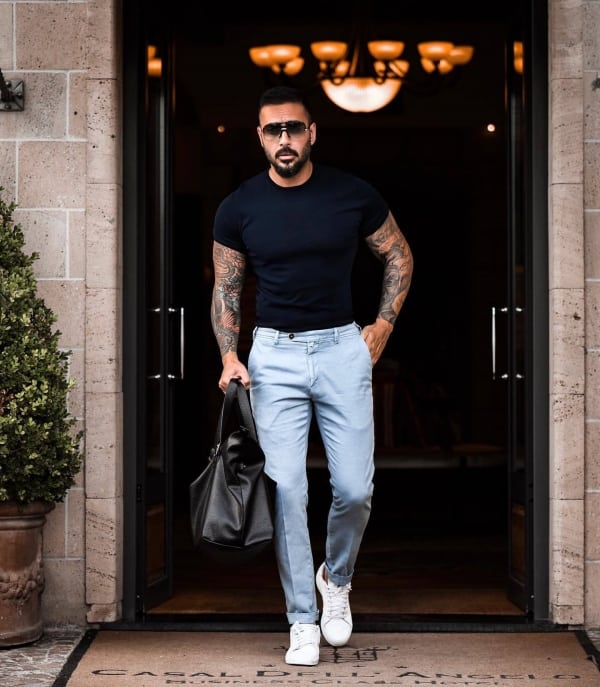 Image Source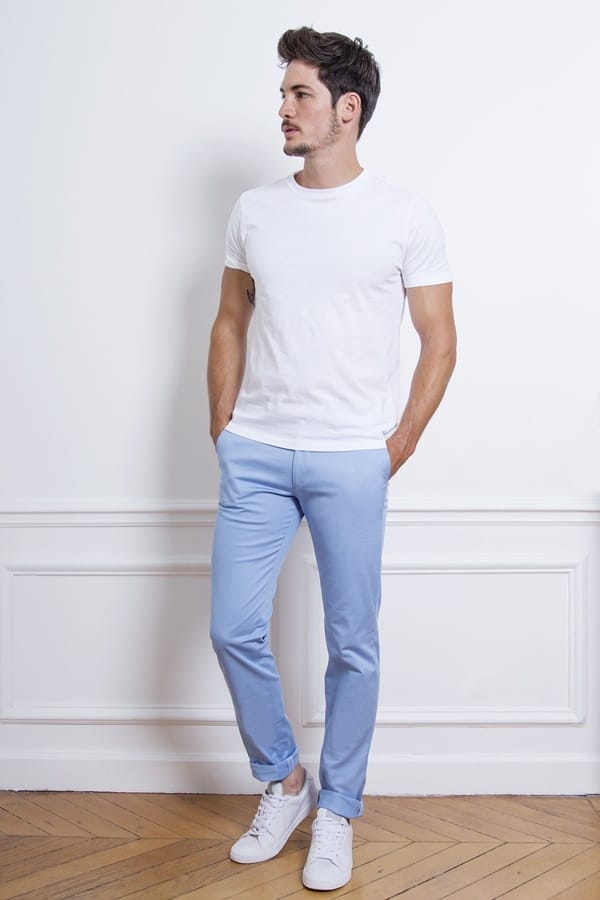 Image Source
Who does not have a simple black or white T-Shirt with a round neck? Pairing this ultimate combination with beautiful light blue chinos works excellent anytime. Guys are very subtle with their clothing choices, and these two colors are always a part of their closet. A light color faded chinos accentuate the whole look. Cover up with an open casual shirt to add a new style statement. Or you can also replace the T-shirt with a casual white shirt. Men look unbeatable in a blue and white combination. Isn't it? You can enjoy a semi-casual day with your friends after decking up in this beautiful attire.
Ripped Jeans, Graphic T-Shirt, And Shirt Over It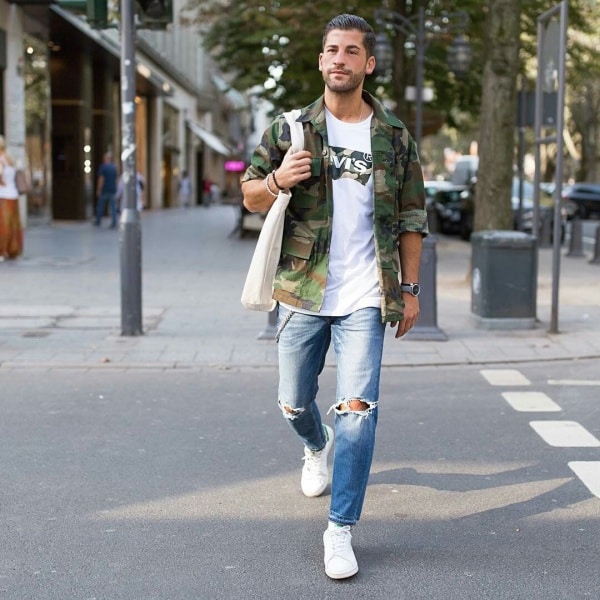 Image Source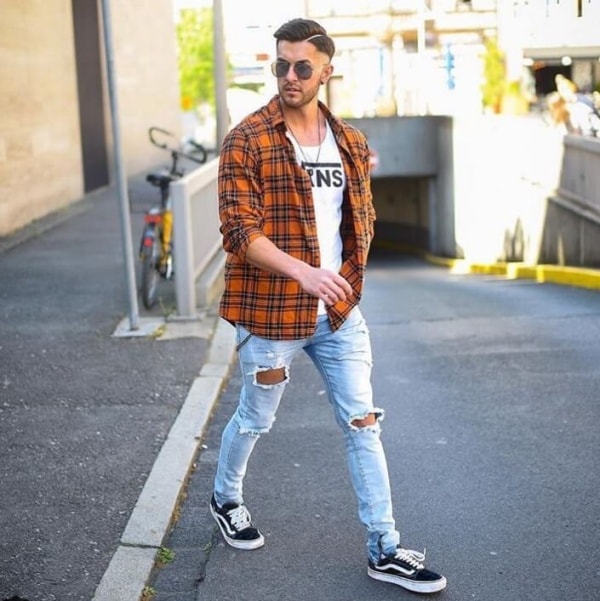 Image Source
Get ready to be an all-time stylish dapper dude! Ripped jeans are in trend, and I am sure every guy who adores a funky look must opt for this. Pair it with the graphic T-shirt that has some engaging designs that hit the eyes. A white shirt over it completes the look. To justify the whole look, wear trendy high top sneakers with it.
Blue Jeans, Black T-Shirt, And A Casual Jacket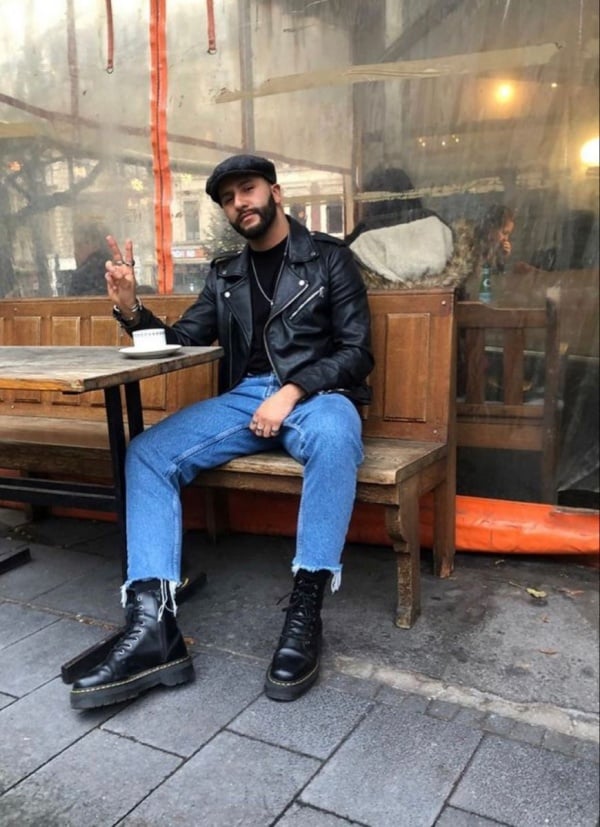 Image Source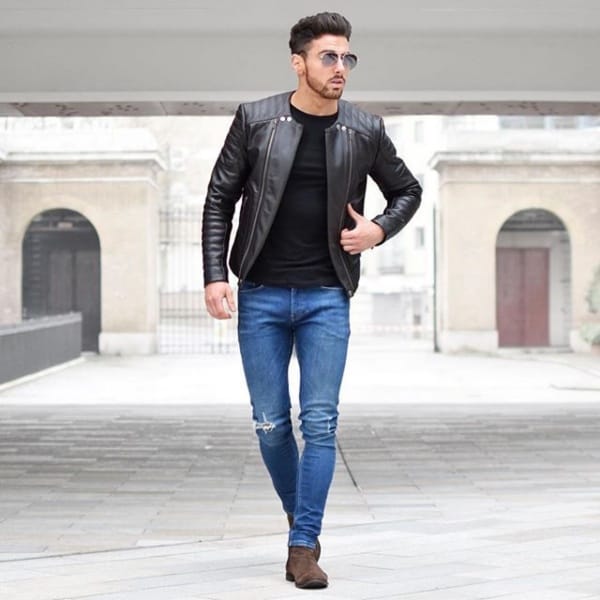 Image Source
Casual dressing looks marvelous when you pull up an excellent casual jacket over the T-shirt. If you are out for a casual dinner or wish to look perfect in a friend group, this look would never let you down. This outfit idea also works great if there is a casual office party where you can show off your cool side.
Black Formal Pants, Sky Blue Shirt, And Black Formal Shoes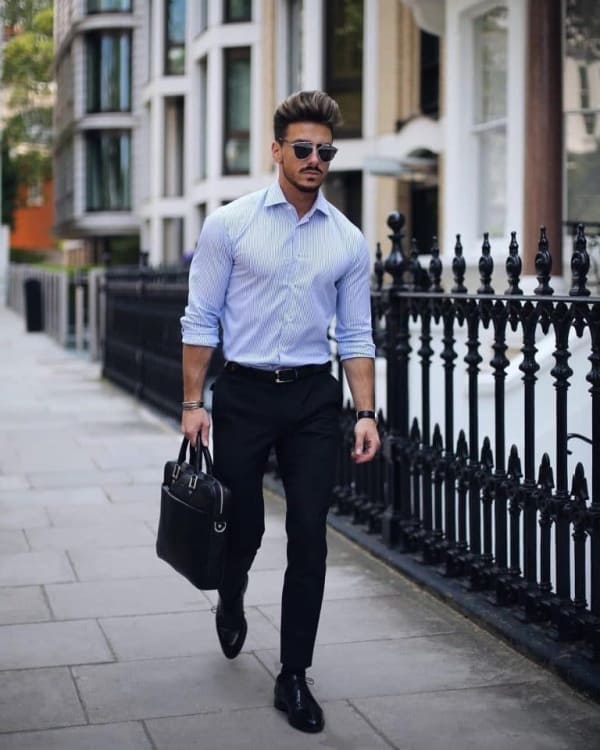 Image Source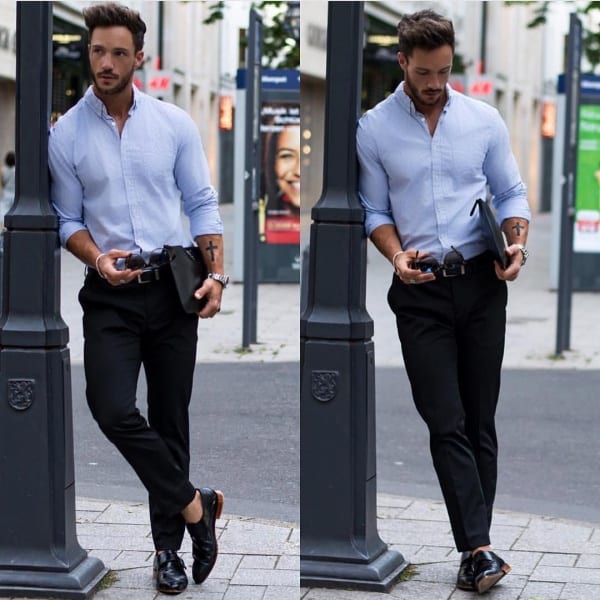 Image Source
It lists amongst the top options on fall outfits for men. Does a formal day is dull and boring? Not anymore with the variety of options to pick for styling yourself. Wear neat and wrinkle-free black pants with a light blue shirt and a good pair of formal shoes. Believe it that the man looks most handsome when they adorn a classic formal pair with right color combinations.
Camouflage Jacket, Jeans, And A T-Shirt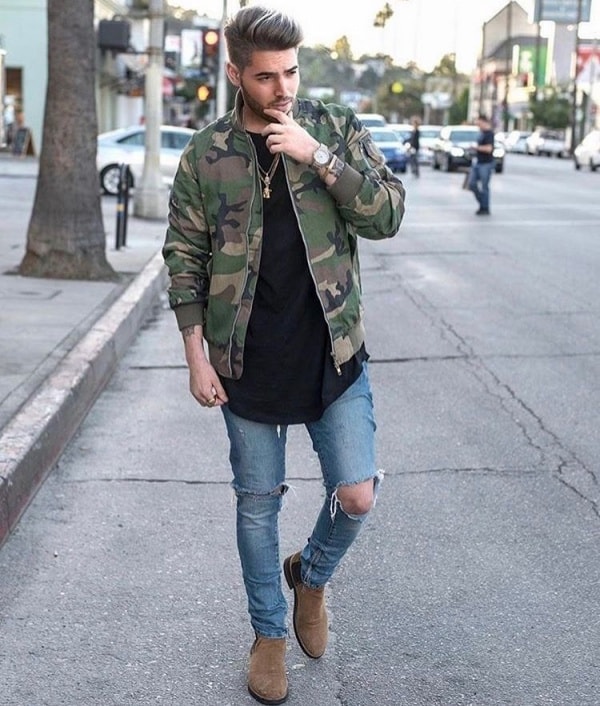 Image Source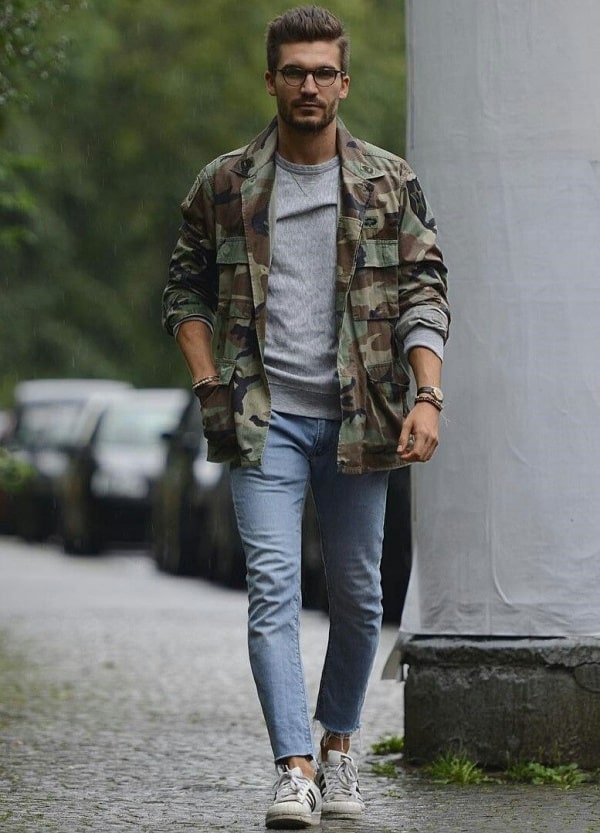 Image Source
Camouflage is a hit, and gender-neutral trend buys men love to infuse these prints in their dress-up. A guy with a cargo pant or a quilted camo jacket on a casual outing is impressive. For sleek men, a light quilted jacket works excitingly as it accentuates their body built. While you are carrying this look, make it a point to keep your clothing subtle, it might look a bit overdone.
A Fresh Urban Hiker Look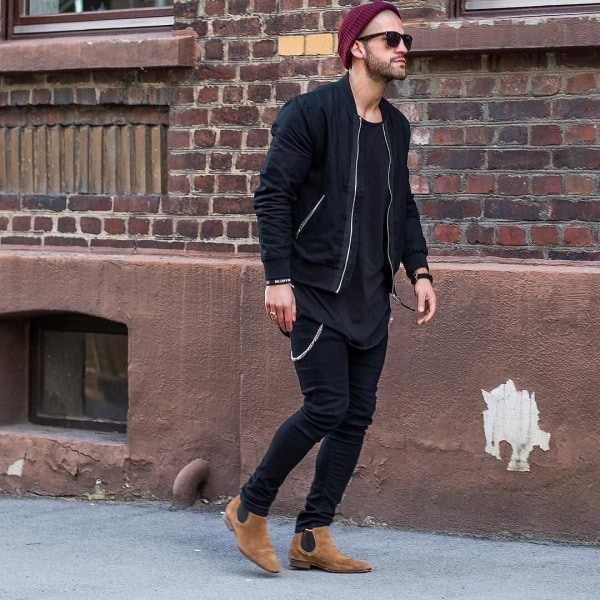 Image Source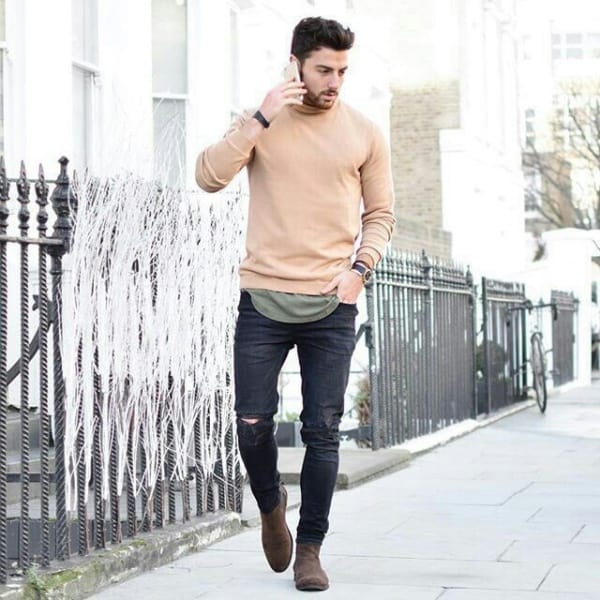 Image Source
Are you up with any plans for an adventurous ride? If yes, this look is getting you some great compliments from people around. For a fascinating urban hiker look, you need a field jacket or a stylish fleece pullover with black denim jeans, and a must-have Chelsea boots. If not, Chelsea, any other hiking boots, can also work great.
Cropped Trousers Look

Image Source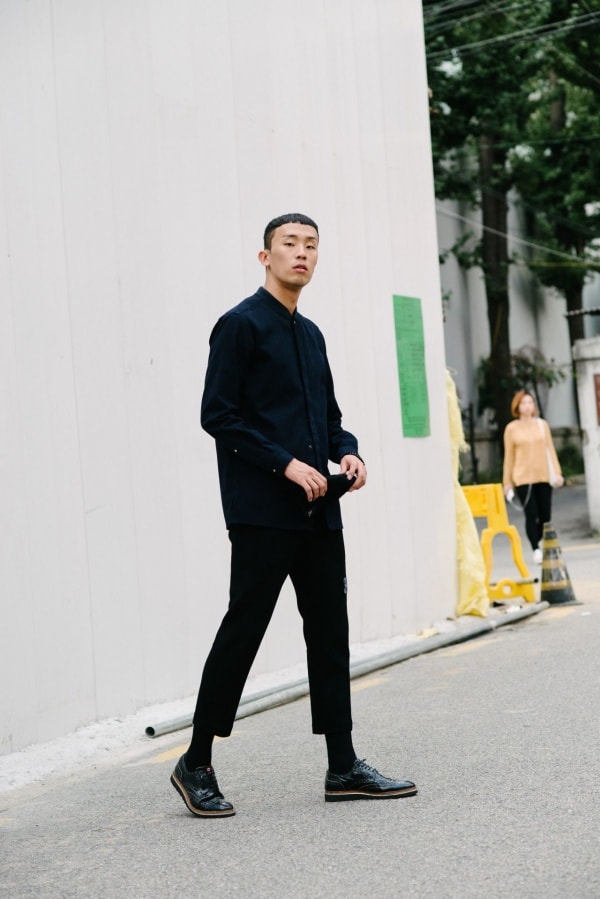 Image Source
Well, this would take some guts to get this look as it merely adds up to the style quotient. Many find this trend as an old school type, but it will astonish people all around. You can make it appear incredible by getting a slightly tapered fit pant that looks cropped and add a semi-formal shirt or full sleeves T-shirt to it. This would enhance the length of your legs and gear you up for a unique style struck appearance.
Bold Suits Look

Image Source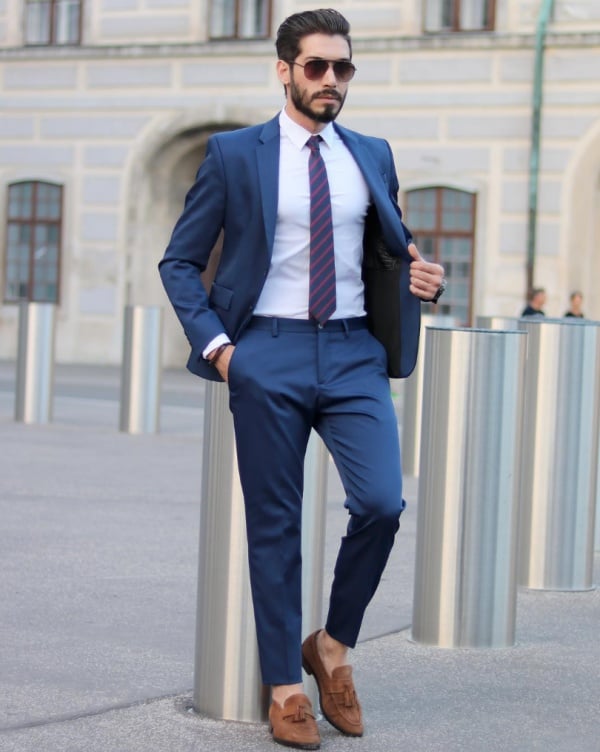 Image Source
When it comes to suits, every man gets particular as it is the epitome of elegance in men dressing. Pick your color for it like blue, green, black, or grey. You can also opt for some bold and off-beat experimental shades like yellow or maroon. Well, only if you have the confidence to carry them in style. If you choose darker suit shades, make it a point to go with a white or other subtle color shirts to balance the tones. A pair of classy semi-formal shoes would complete the look.
Winter Sweatshirts And Lounge Pants Or Pull-Overs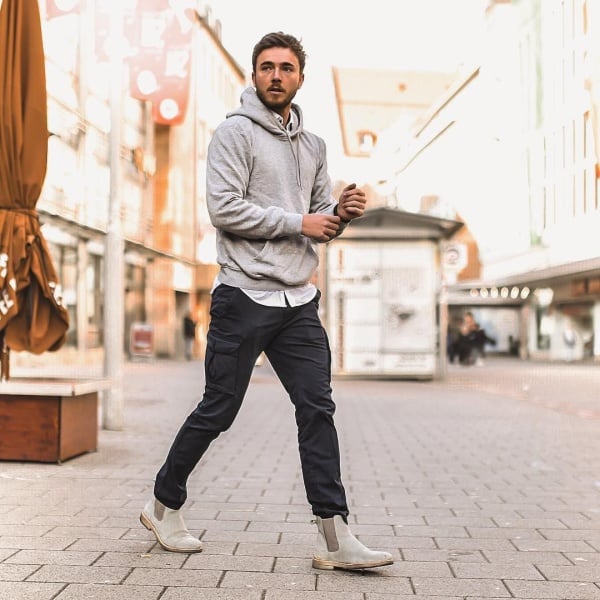 Image Source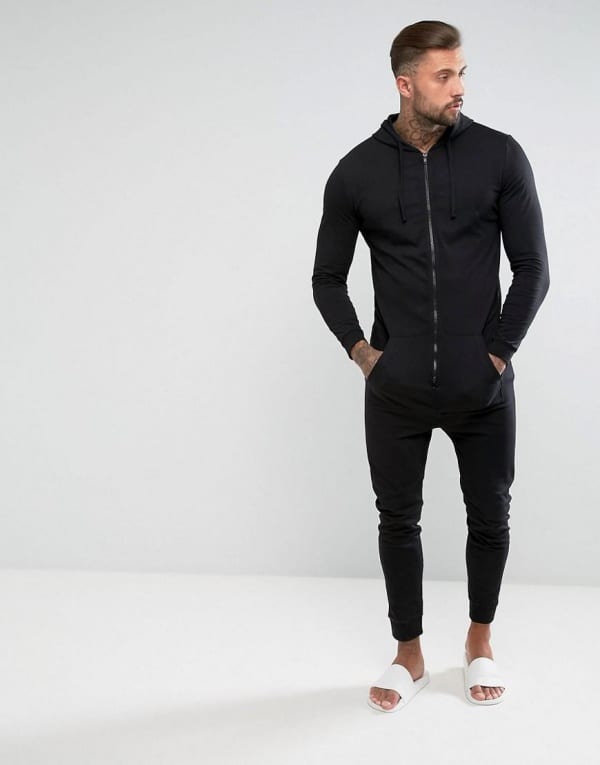 Image Source
Why fleet the winters in style? There are so many colors, variety, and styles out in the market for pullovers and jackets. You can get any one of them and pair it with a simple black or blue lounge pants. A smartwatch and a pair of trendy glairs are good to go. This look states your lazy mood to move out with friends for a dining time in cold weather. Lounge pants are super comfortable and exciting. You can also pair it up with chinos, twill pants, or jeans.
Colorful Puffer Jacket, Jeans, And Casual Shoes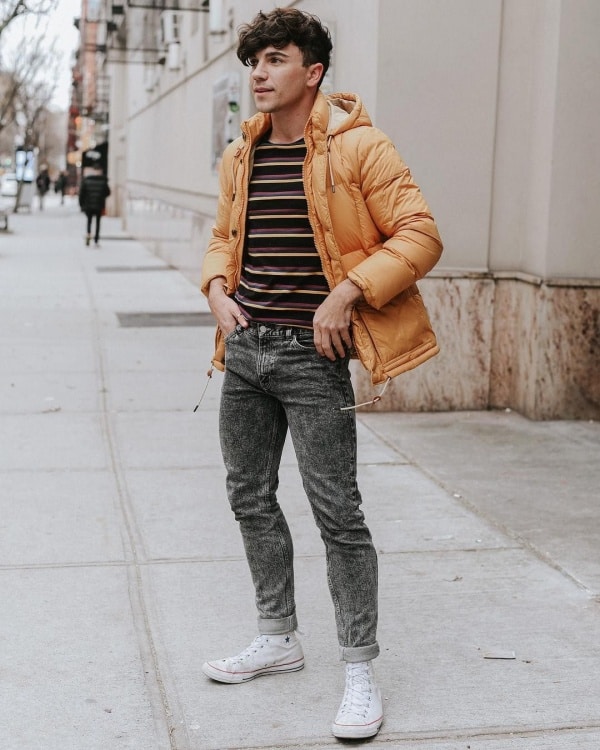 Image Source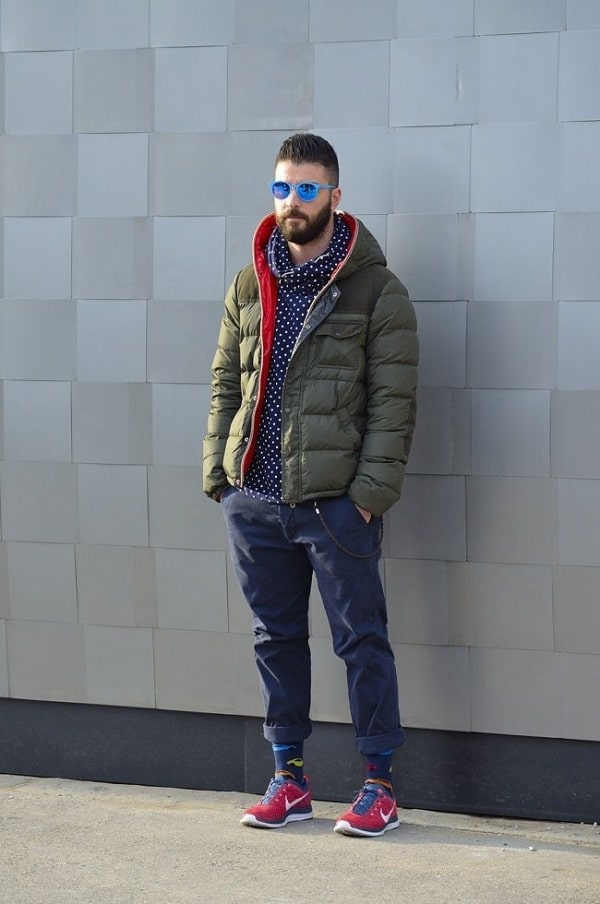 Image Source
Imagine yourself in a bright red puffer jacket with that dashing face and handsome built! You are surely going to rock these winters with gorgeous color play, and a puffer jacket can obstruct the chilly winds to get inside your coat. Pep up in great style to enjoy those chill filled nights with family and friends. The best part about puffer fall outfits for men is that it keeps you warm and cozy without the bulk of adding many clothes.
Denim Jackets Can Never Go Wrong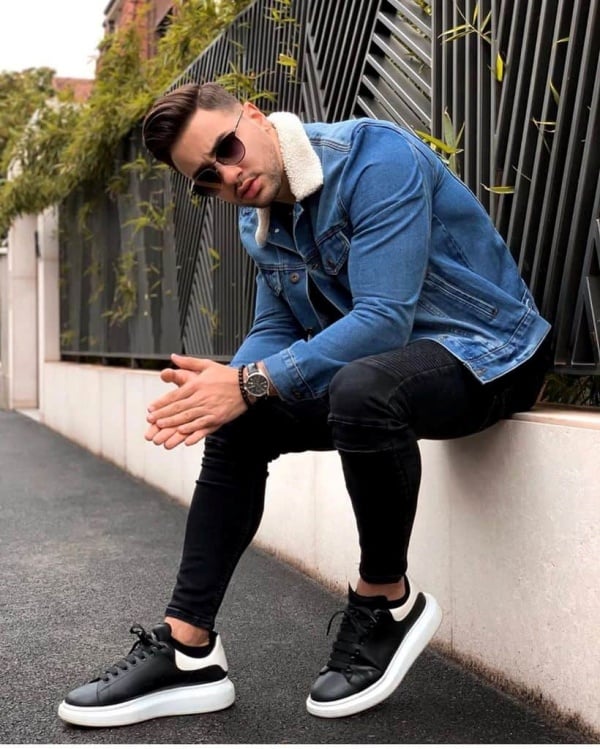 Image Source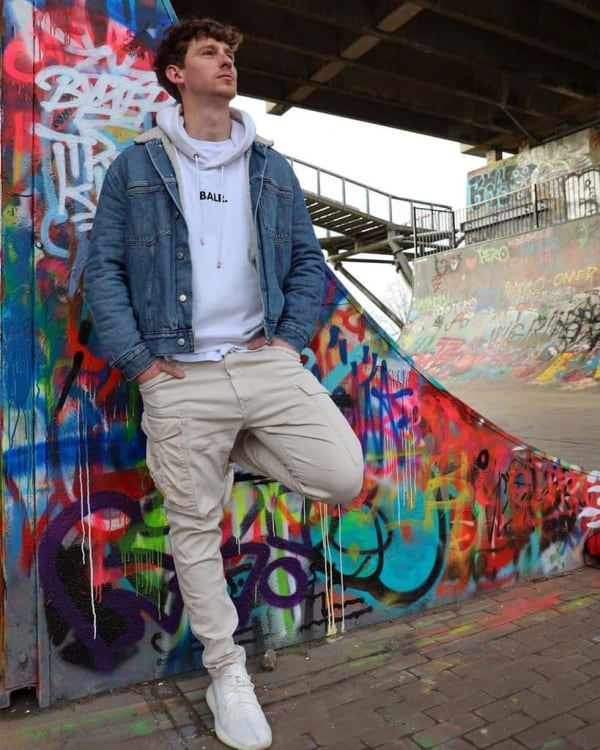 Image Source
Taking your fashion to the next level is possible with a soft, trendy layer of a denim jacket. Always buy a coat that aligns close to your body to give a sleek fit but should be tight. As you know, pieces of denim are not stretchable, and there would be no scope of free movement if you buy a size smaller. A white printed T-shirt and ripped sky blue jeans give you a perfect look, and white sneakers complete this trend.
Patterned Pants And Black Half Sleeve Shirt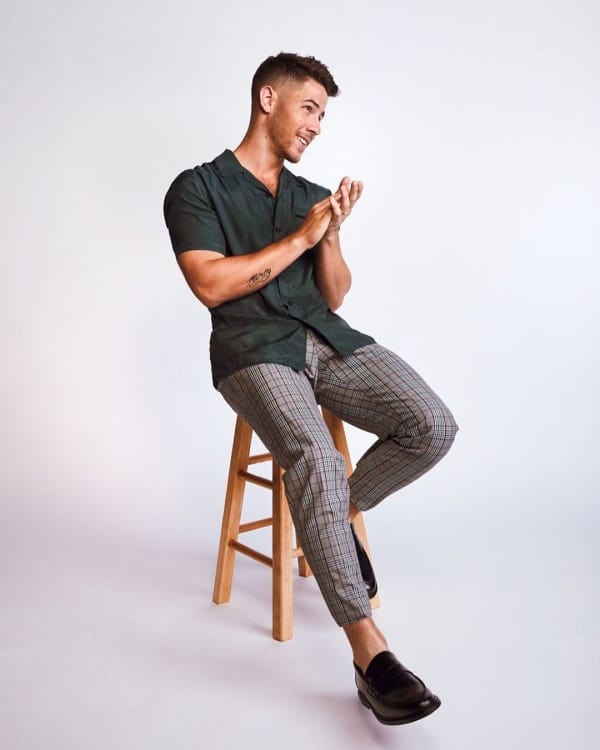 Image Source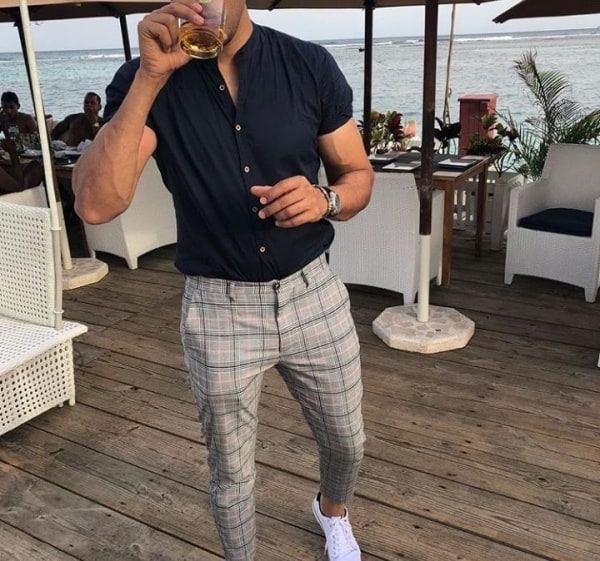 Image Source
Among the dashing fall outfits for men, many are going to be loved. It is unique yet does not look awkward and gives you perfect styling that is seamless and thoughtful. Guys mostly pull off plain colored jeans, trousers, or pants as they are always skeptical about patterns and designs. But a smart patterned white or blue pants with a stylish black short casual shirt would make girls go crazy for you. Do not forget to wear the right pair of shoes and a smart glassy affair.
Floral Camp Collar Shirt, White Pants, And Slip-On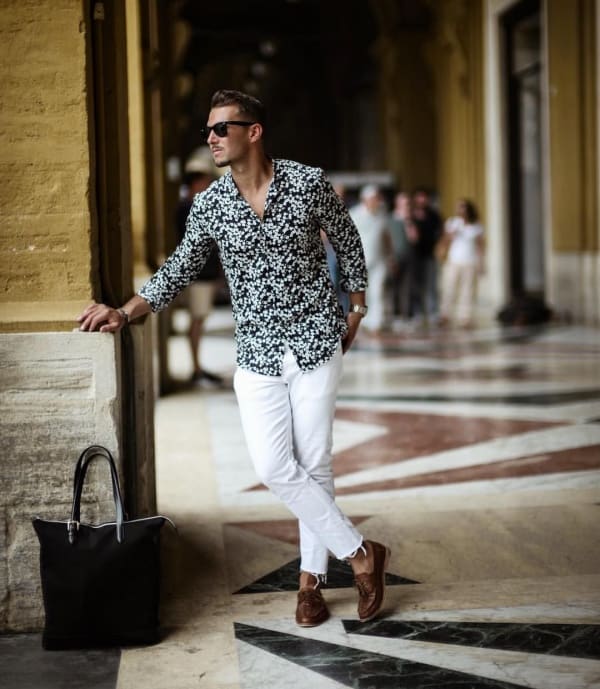 Image Source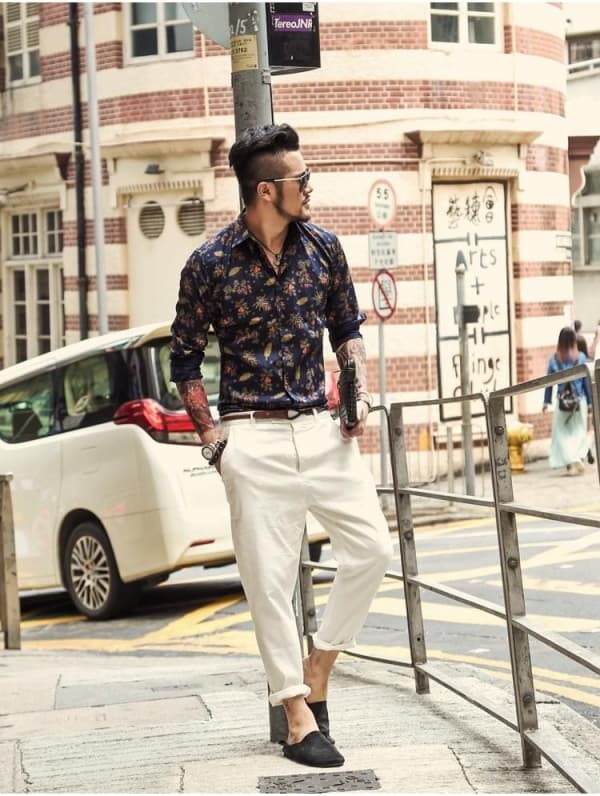 Image Source
It is a perfect dress up for an upcoming beach party. When it's a breezy Sunday morning, and you wish to wear something cheerful and exciting, nothing can beat floral prints. Camp collars give a broader appearance to the guys with narrow shoulders with more full bands. Short sleeves, slightly loose linen or cotton shirts with casual white pants are worth a try. Do not miss out on your favorite slip-on to complete this occasional wonder look. You would be noticeable at the party.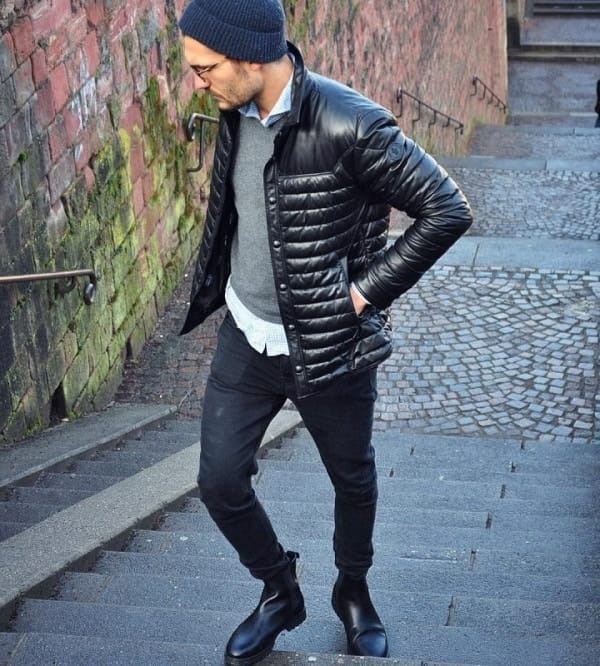 Image Source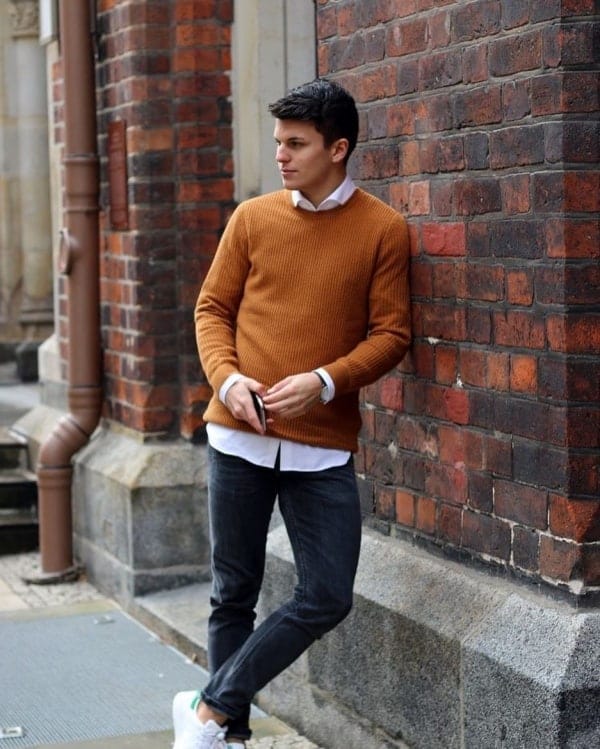 Image Source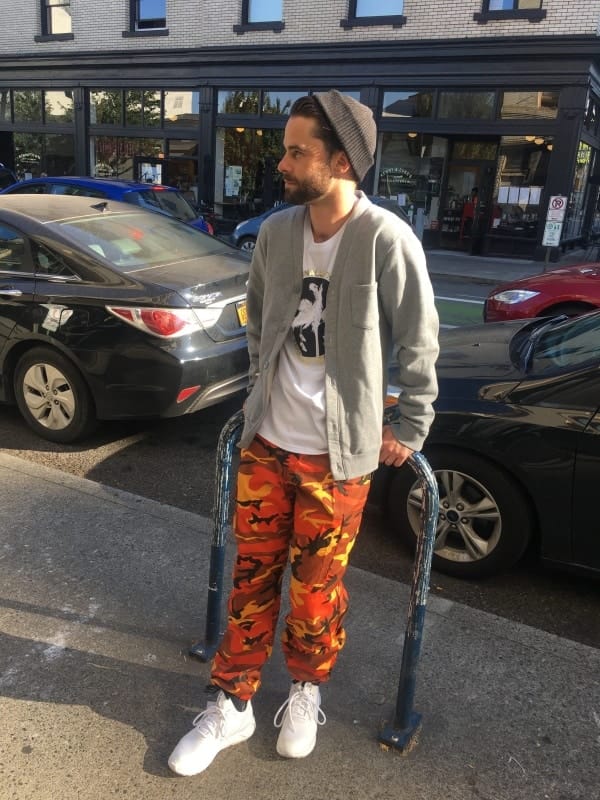 Image Source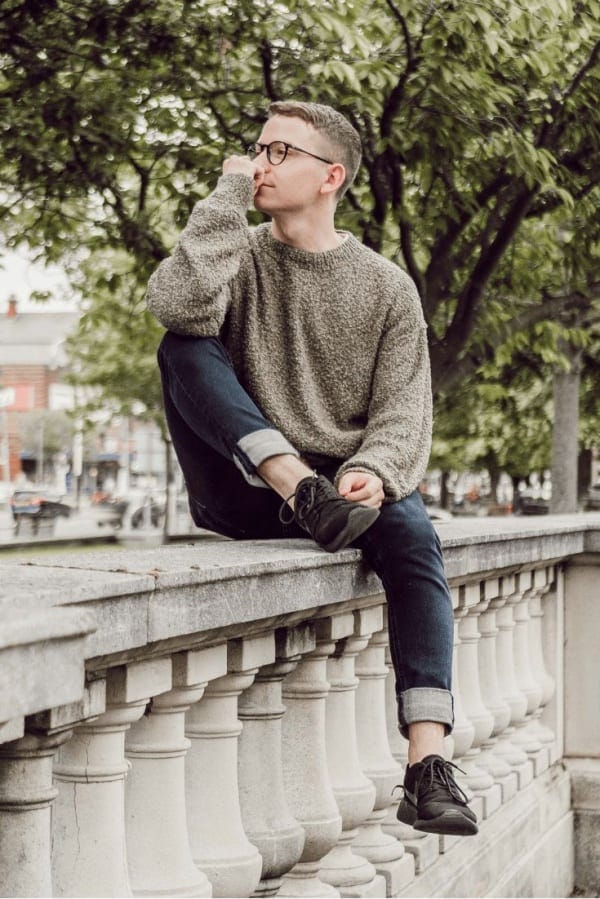 Image Source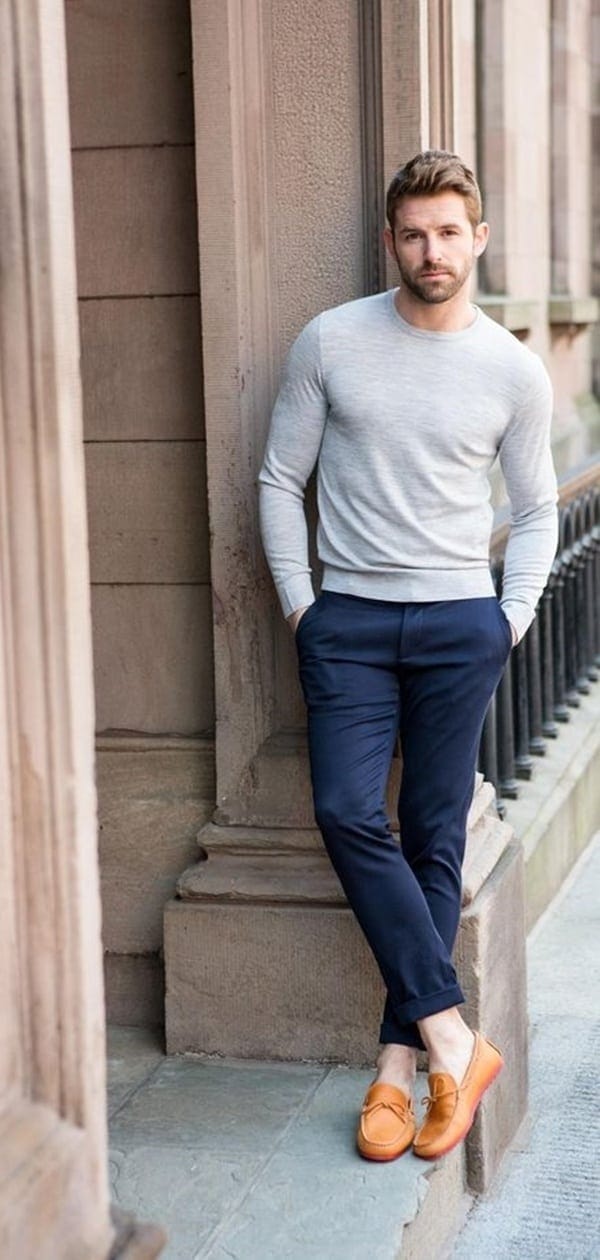 Image Source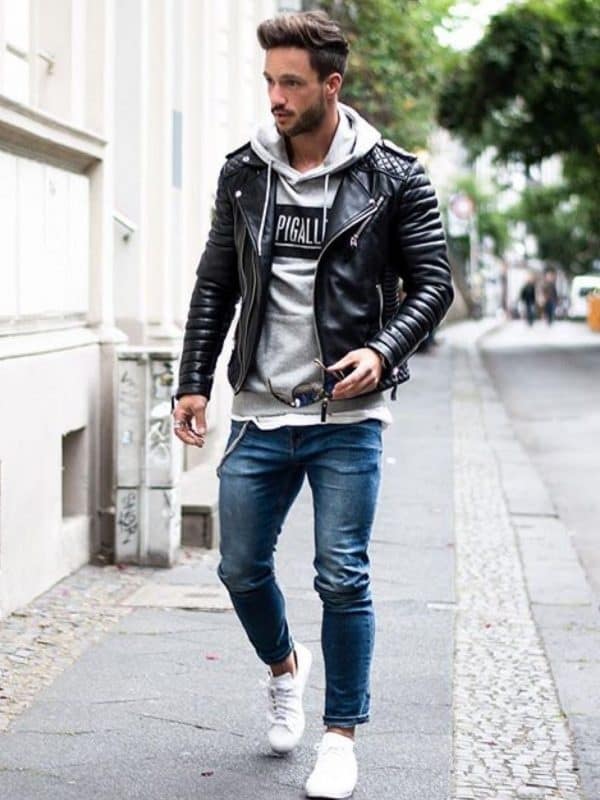 Image Source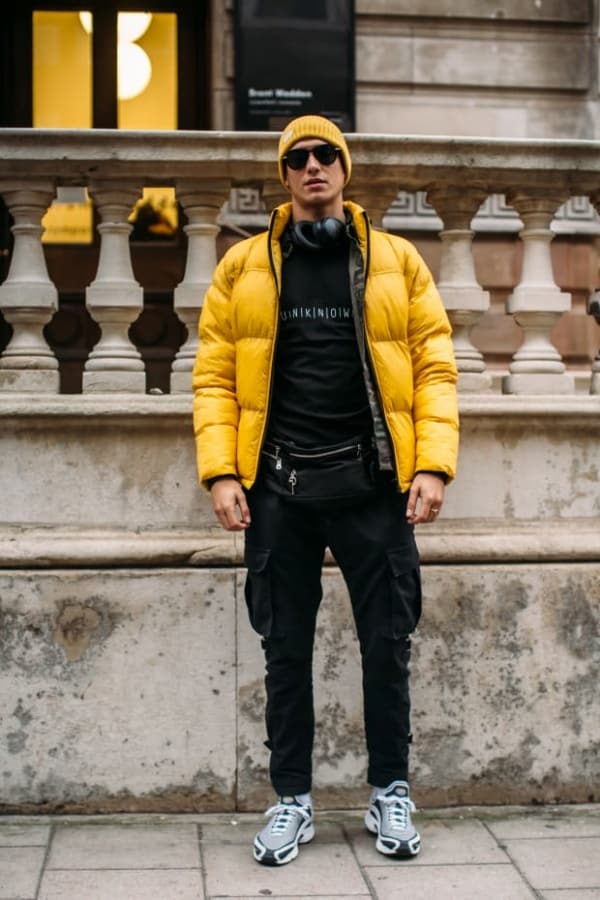 Image Source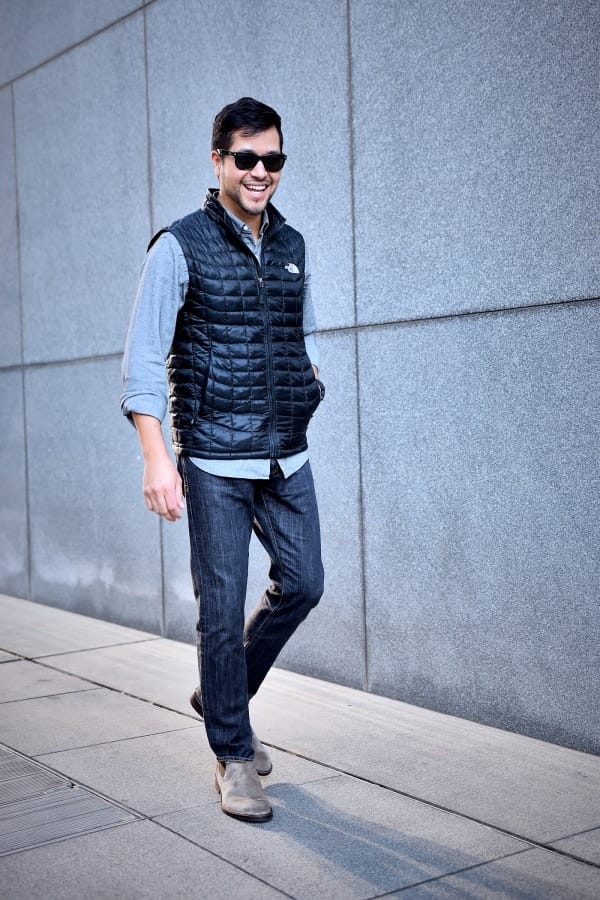 Image Source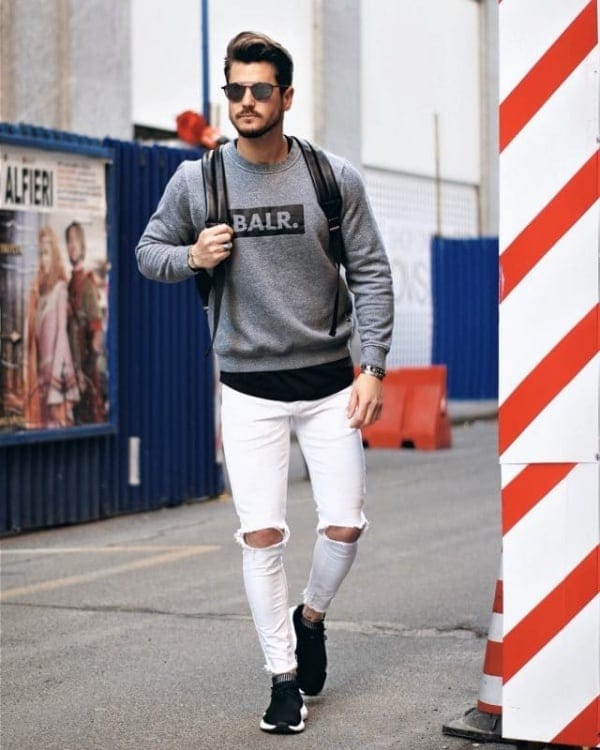 Image Source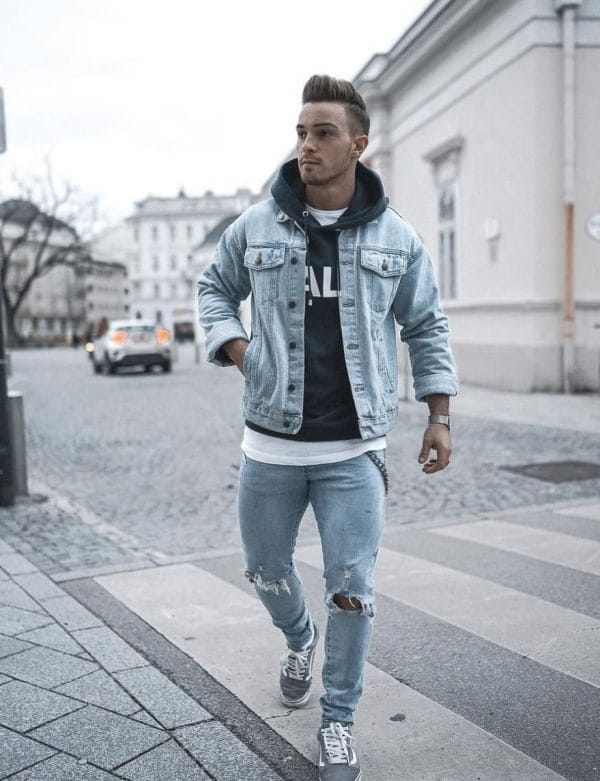 Image Source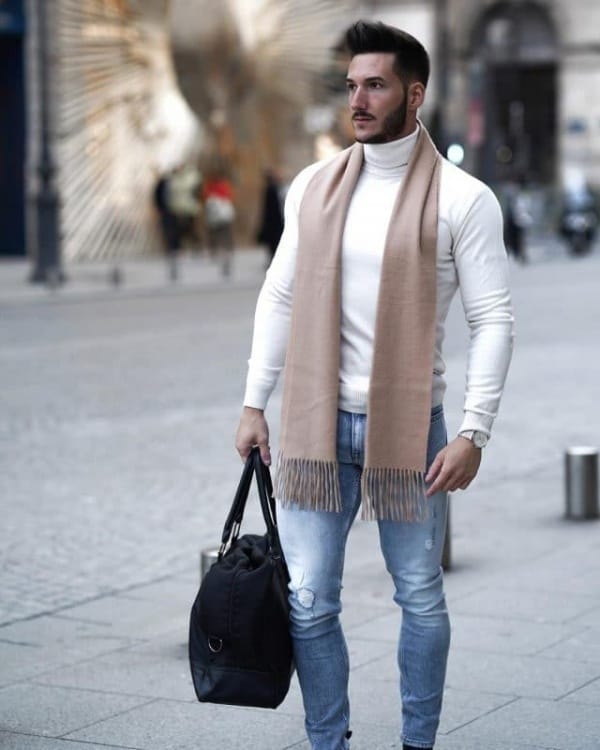 Image Source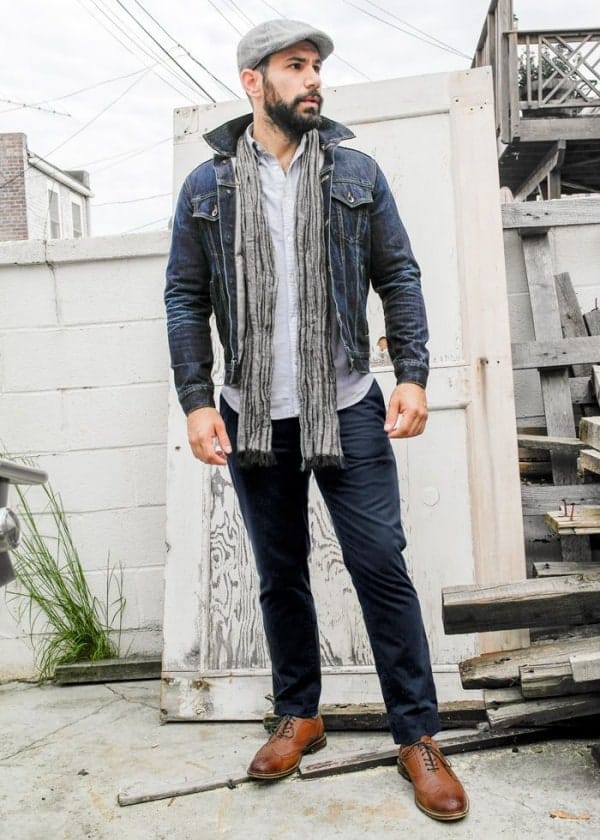 Image Source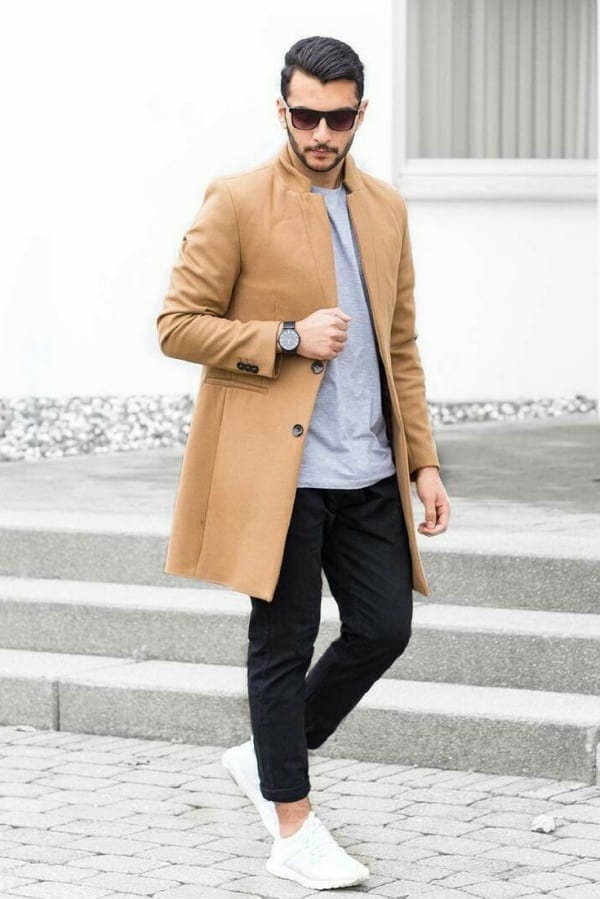 Image Source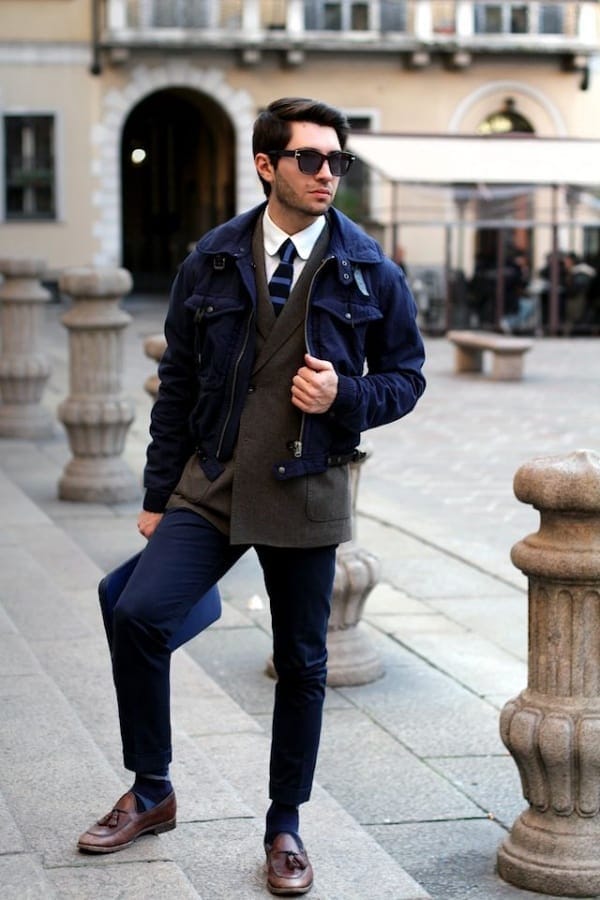 Image Source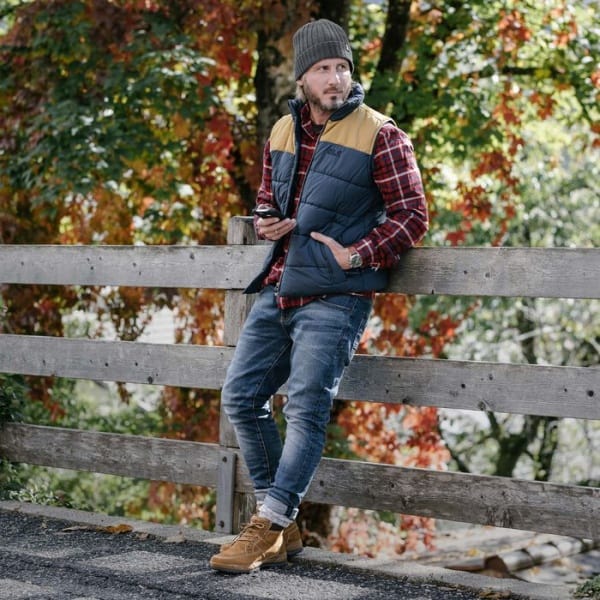 Image Source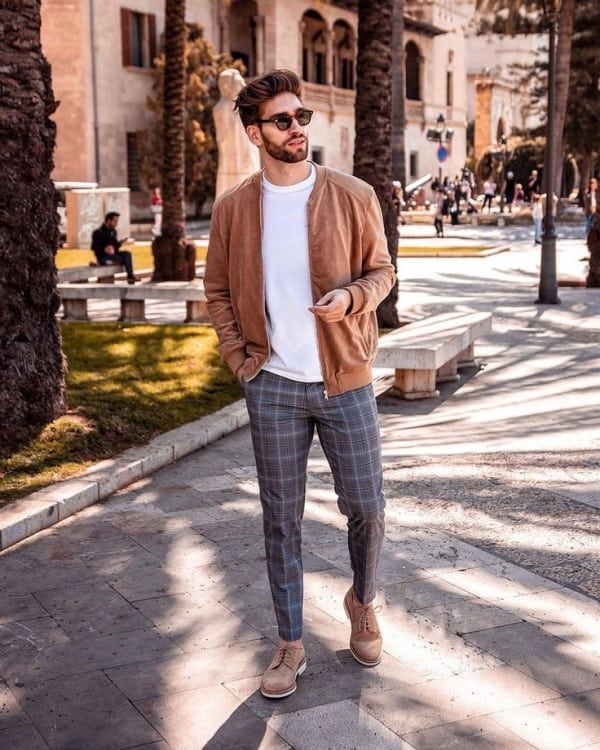 Image Source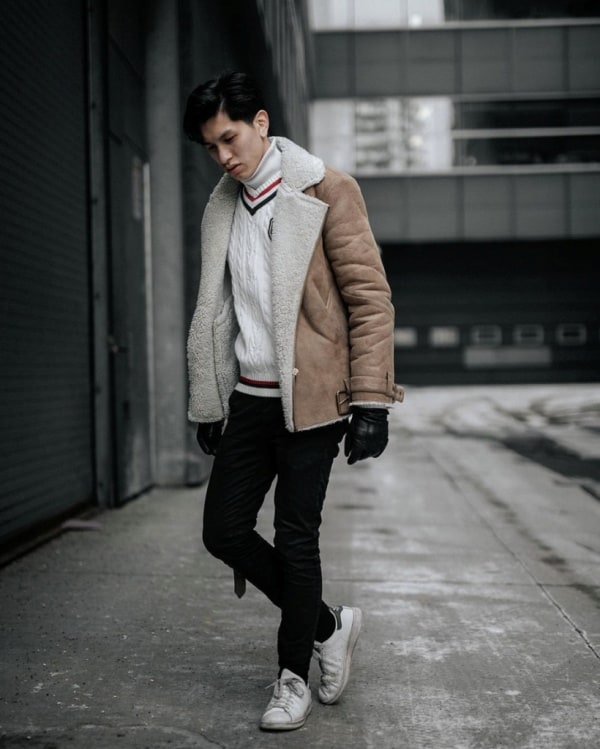 Image Source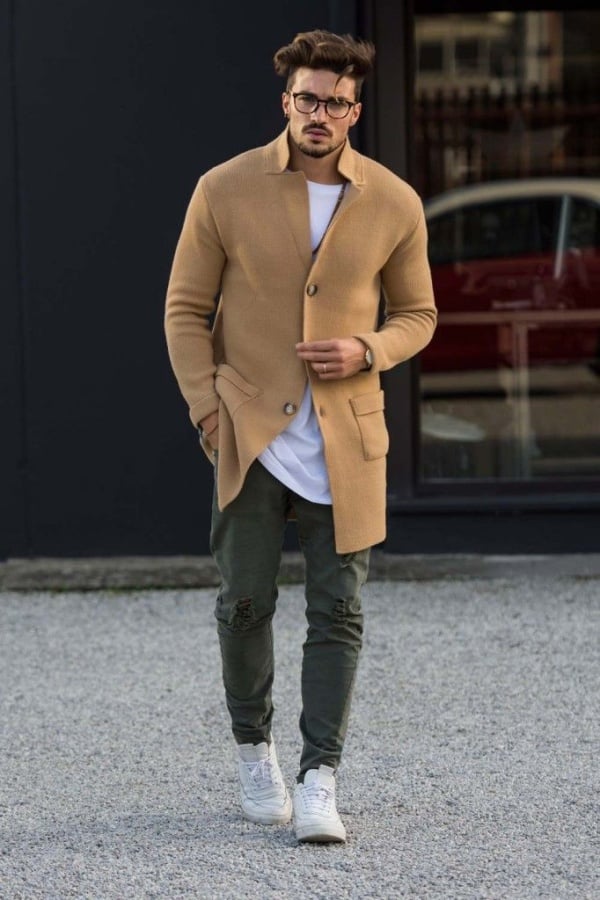 Image Source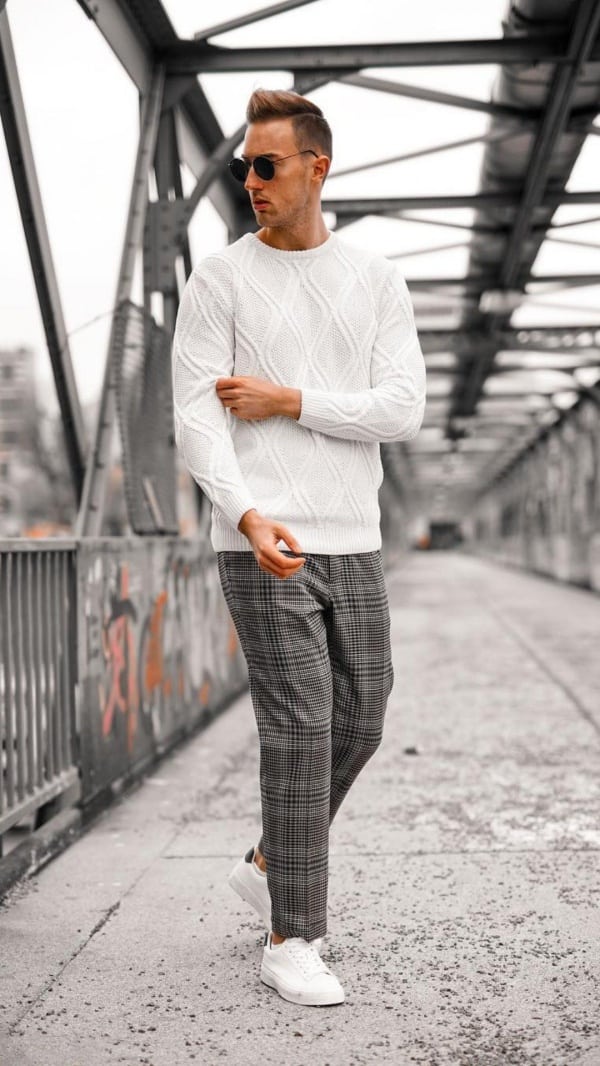 Image Source
Conclusion
These are the top trendy fall outfits for men that are hit and going to stay for a long time. New designers coming up with an array of experiments and styles in men's trends will undoubtedly be a perfect getaway for most people. Why stick to dull and boring attire when there is so much to styling and fashion?
There are several portals online that can help you with top fall outfits for men to sort out your confusion. However, before buying out any style, consider factors like your age, body type, and skin tone. When you comprehend these factors to your clothing, you hold the perfect style that blends well with your personality. Styling is a subjective matter, and dressing good is an art that catches the eyes of many when done aptly!
Read More: