In today's world, everybody out there seems to be too casual with certain things. No matter how casual your life gets, your wardrobe does not come with any such option. Especially if you are a man who is a part of the daily nine-to-five schedule, then having a bunch of formals is a must. But often, we end up ignoring the fashion factor in order to dress properly. What if, we say that you can wear formal and look great at the same time. We have got some formal outfit ideas for men that you wear, be it just a boring office meeting or a glam party. Haven't you got it yet? Don't worry because we have got several suggestions to guide you – how to look great in the formals? So, head down below, and check out the styles that we have curated just for you!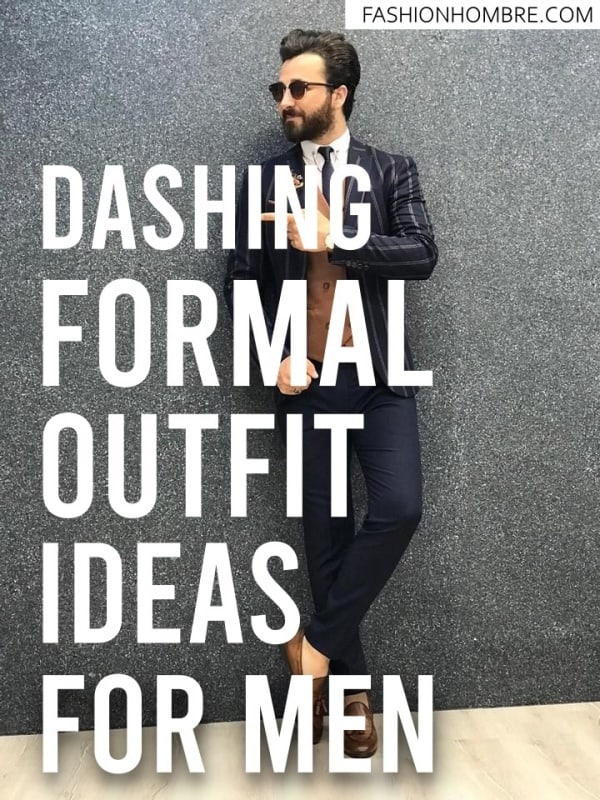 Best Formal Outfit Ideas For Men To Try
1. Black Suit Outfit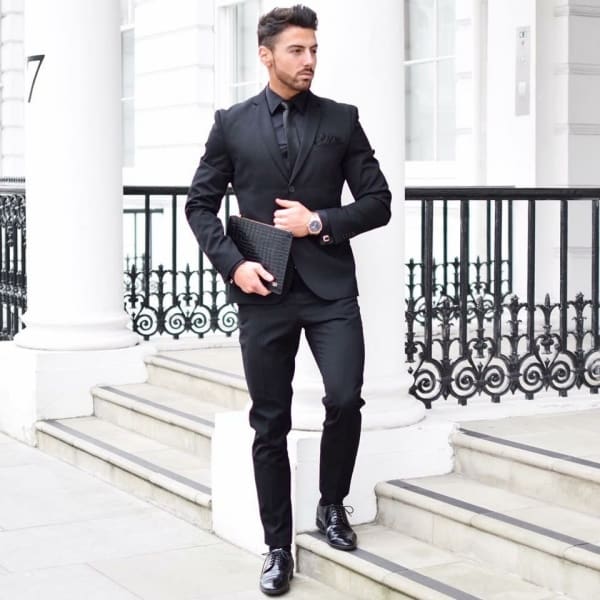 To begin with, it is better to go for an outfit that is comfortable and looks formal yet timeless. Black is, by far, one of the most elegant colors, and looks absolutely perfect as a formal outfit. Whether it is an official party or just a day at the office, the black suit will never betray you. You can, however, amp up the black suit outfit by pairing a grey crew-neck t-shirt or a dress shirt of neutral color with it.
2. Jeans With Long Coat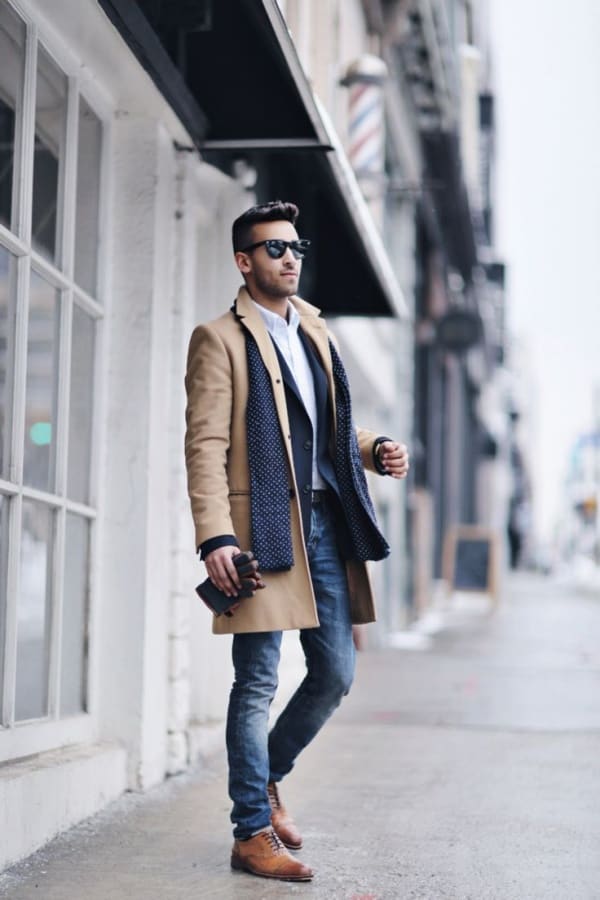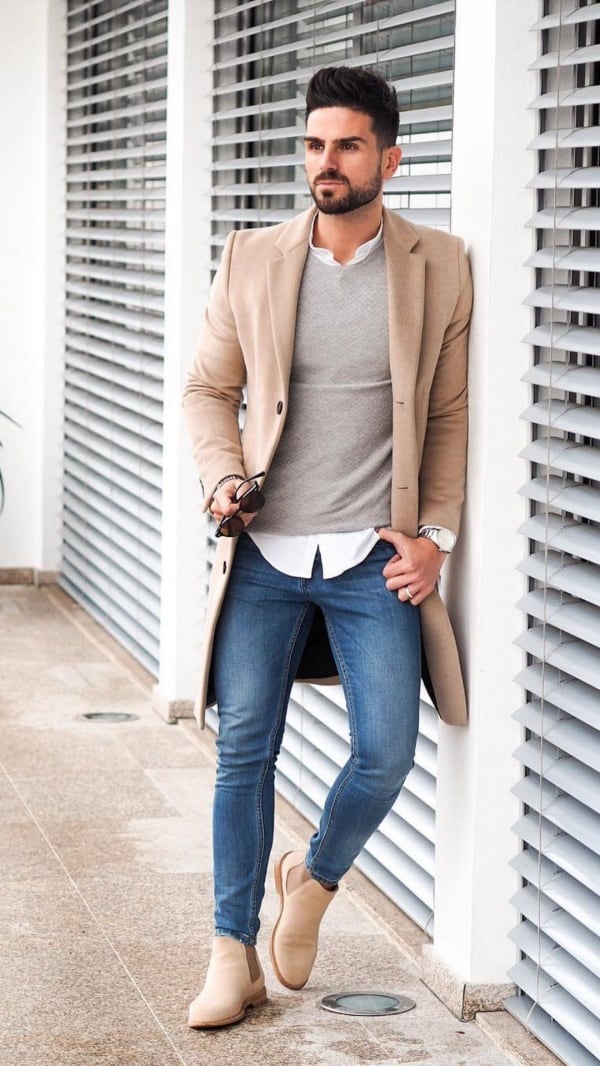 Who said that jeans aren't formal? If you can wear it right, then the jeans can become your everyday office wear as well. Certainly, do not go for jeans that are ripped or distressed; textured ones can still work just fine. Once you have chosen the pair of jeans, go ahead and choose a white t-shirt as it would complement the long brown coat too well. Keeping the long coat either in black or brown would make every color balanced out.
3. Grey Suit Outfit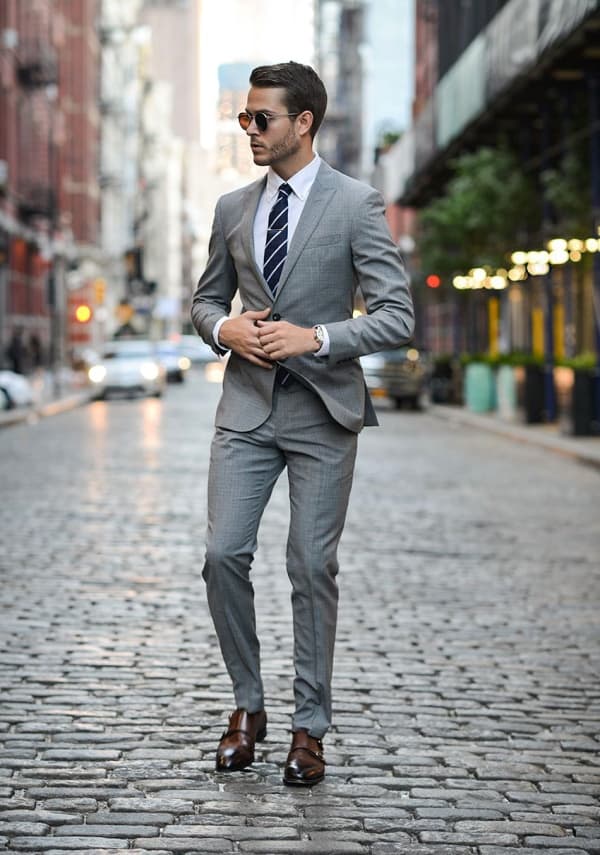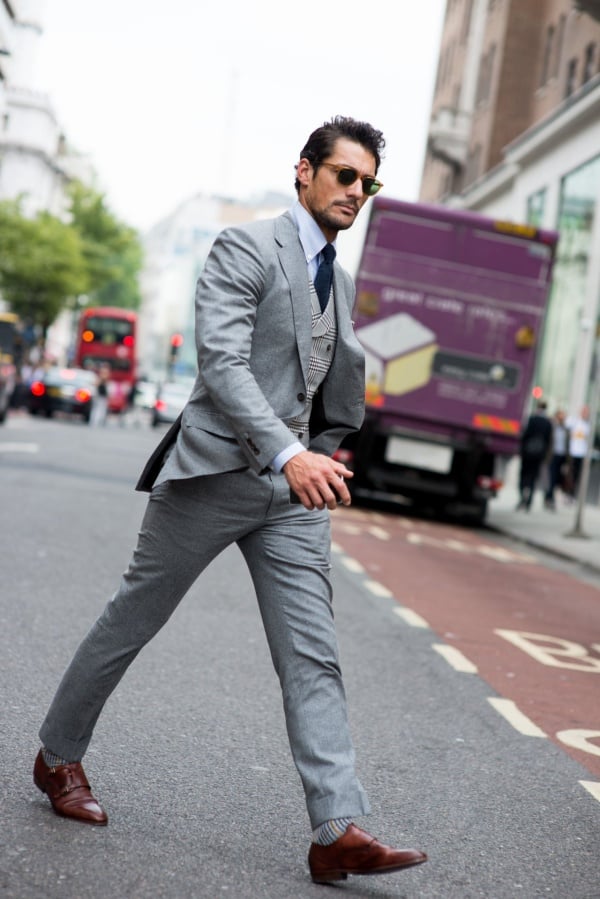 Grey suits aren't too old school to let go of yet- in fact, and we love them the most. Just like old wine tastes great, similarly, when we go back and try to hold our fashion roots, grey suits come up to be the best. Not only that, you can never go wrong with it, but it looks quite classic among all the formal outfit ideas for men.
4. Grey Pants With Navy Blazer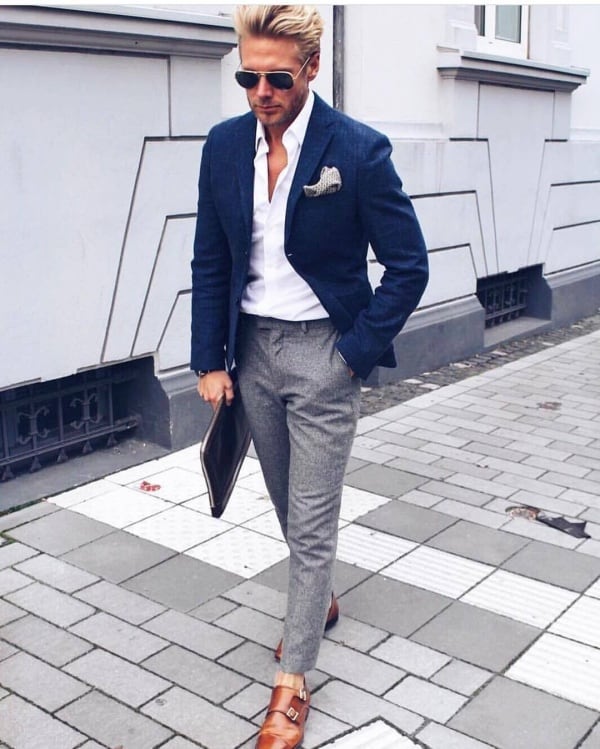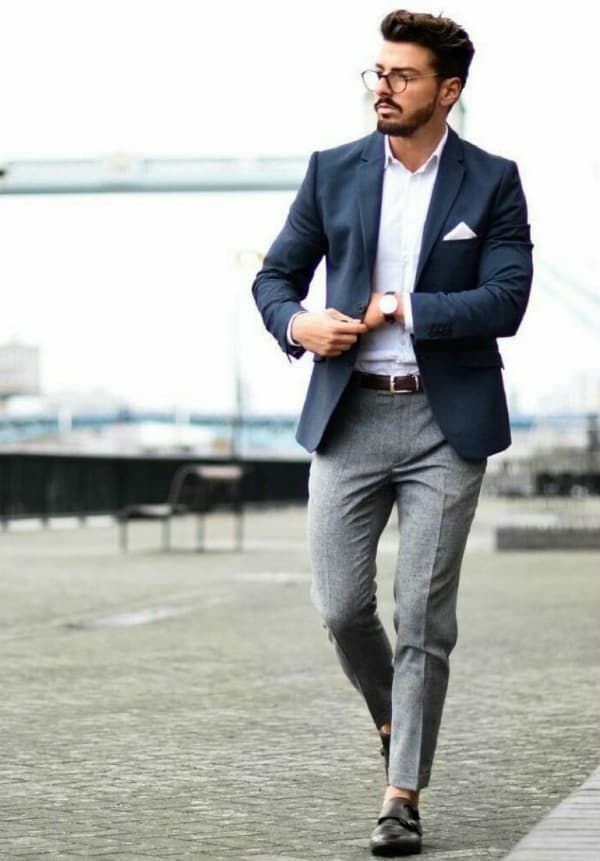 There is nothing to think like contrasts do not work informally. In fact, they do not just work; they rock! Wearing a pair of grey pants with a crisp white shirt and navy blue blazer would work absolutely correctly. However, make sure that the color of the pants is light grey. Otherwise, it might not complement your outfit too well.
5. Khaki Suit Outfit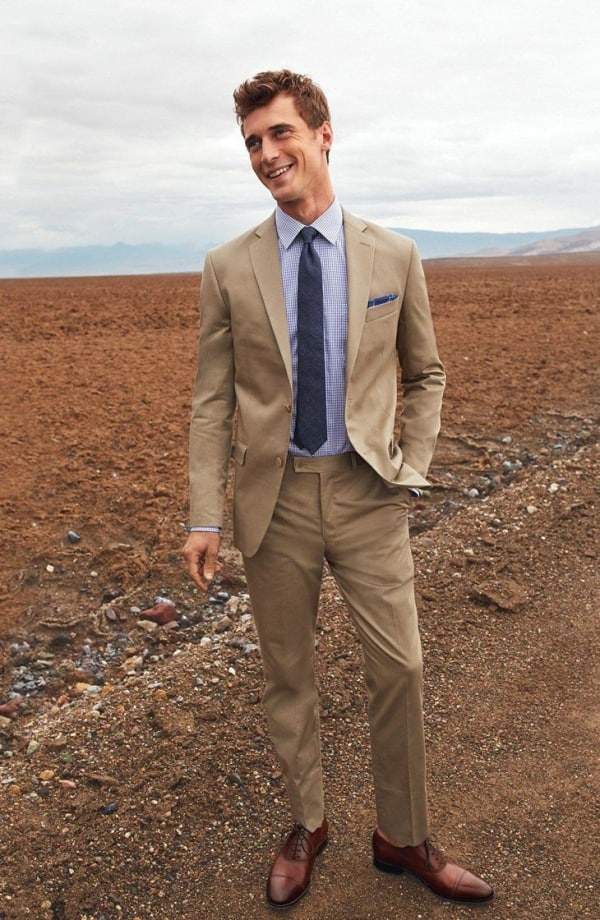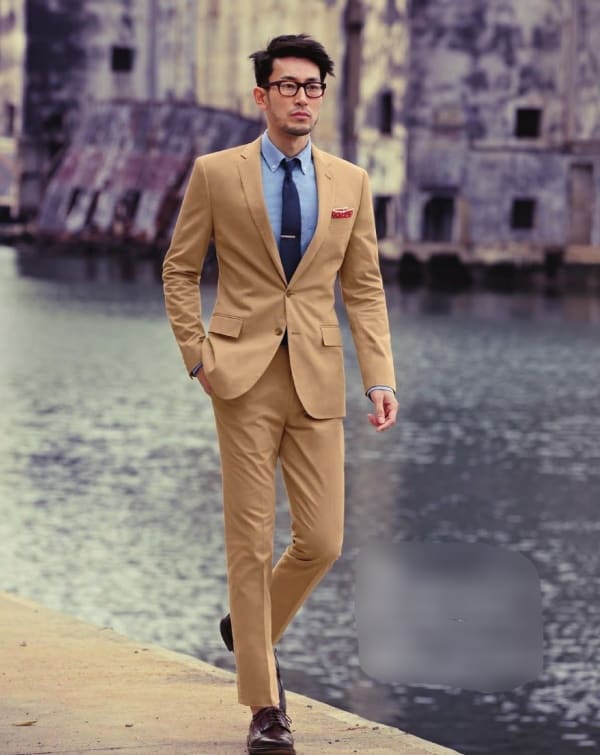 Unlike black and grey, khaki is not something that we are accustomed to and have just been newly introduced. But with its extensive range of style and fashion options, it has already reached almost every people's wardrobe. However, the khaki suit looks great if only it is paired with monochrome color shades, that is, both the upper and the lower is also in the same khaki color and texture.
6. Turtleneck Sweaters And Knitted Tops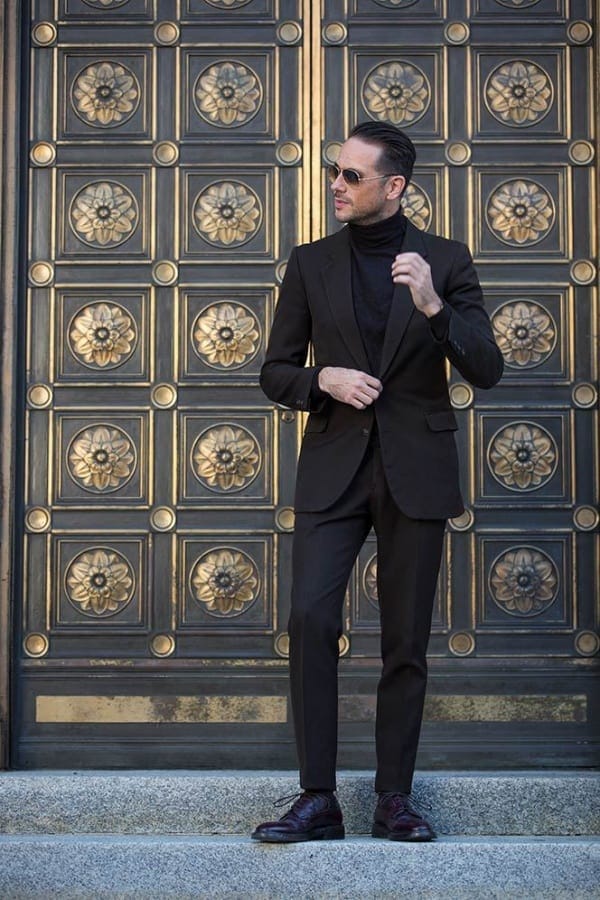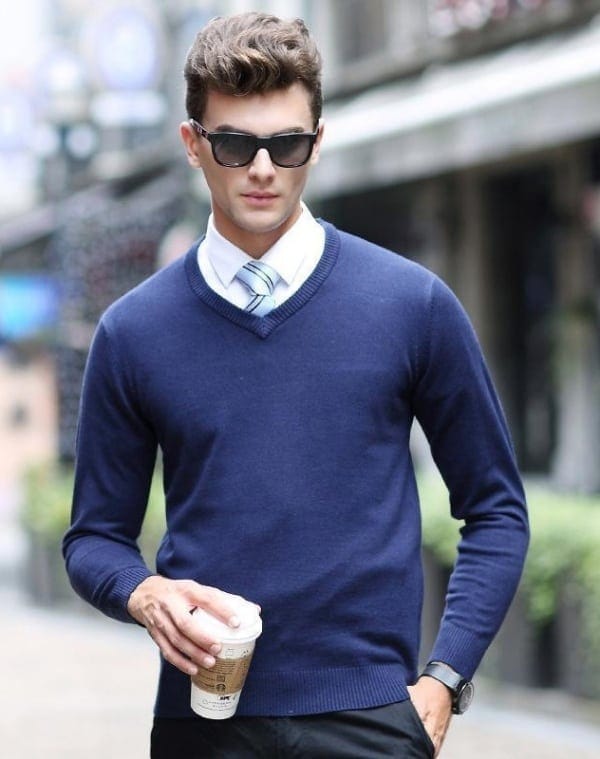 Well, if you are bored of wearing the same plain suits daily, then for a change try pairing turtleneck sweaters and knitted tops with formal cotton pants for an elegant look during winters. To make your look more professional, adding oxford shoes is an awesome choice.
7. Printed Formal Shirts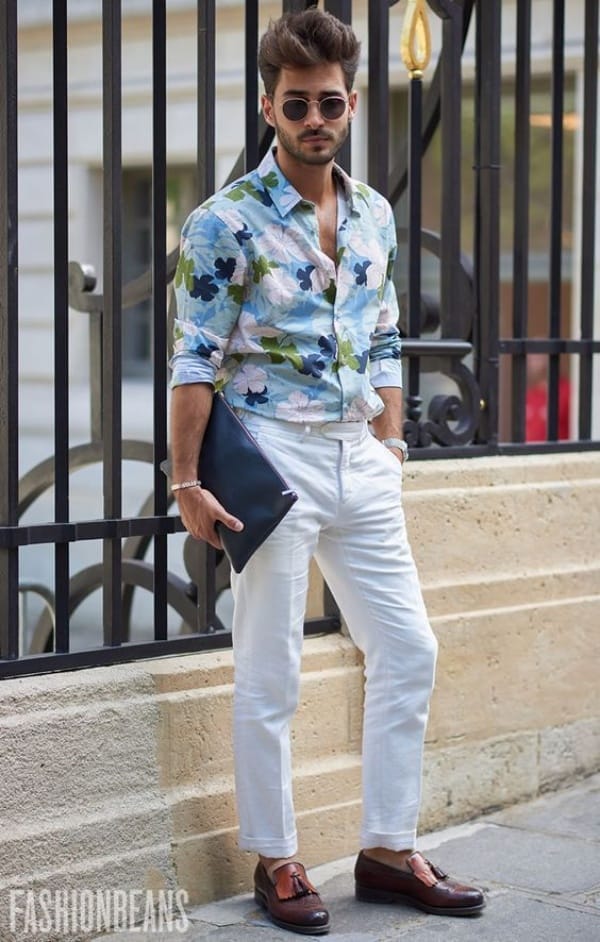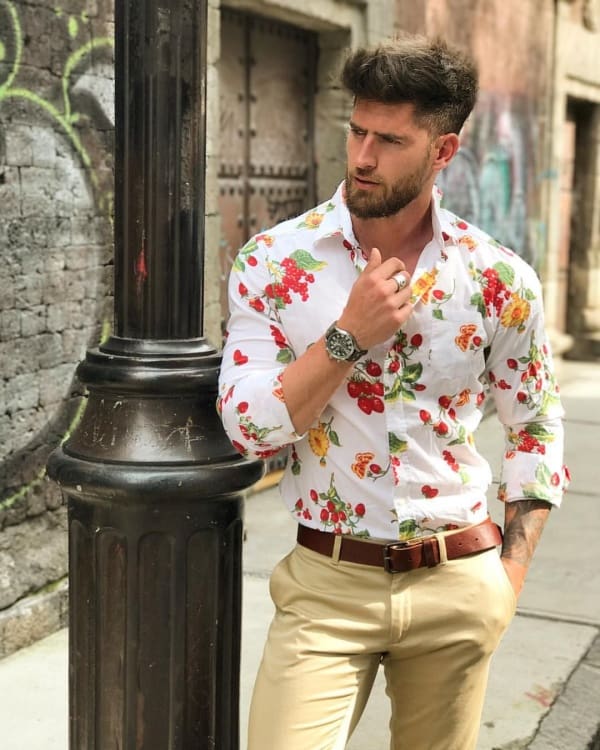 If you're heading to a daytime office event, printed gingham or checks are always acceptable as formal outfit ideas for men. You can easily coordinate your printed shirts with dress pants to achieve a formal look at the office. Don't forget, to add a plan tie to instantly spice up your ensemble.
8. Khaki Trousers And White Shirt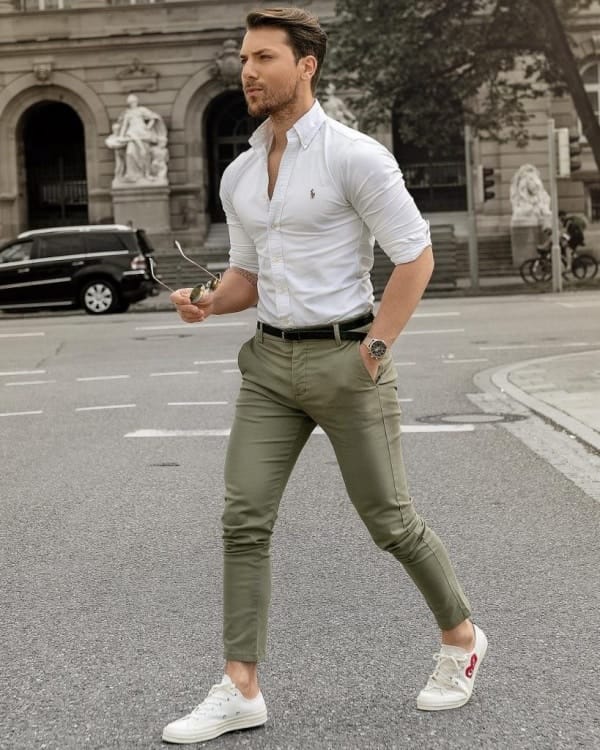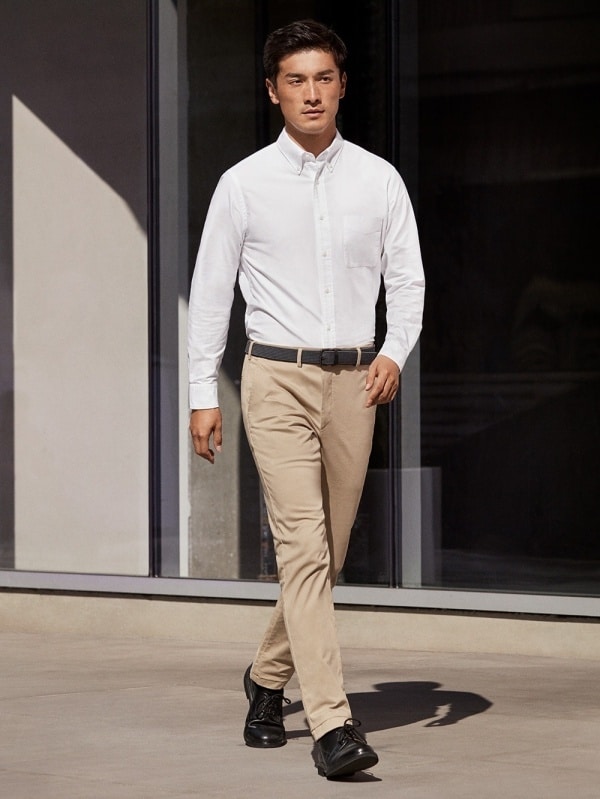 A well-fitted white shirt paired with khaki trousers is a perfect Friday outfit. If you want to add further interest to your simple outfit, add a deep green-colored tie. And, to achieve a more formal yet impressive appearance, add a nice black leather belt that matches the color of your shoes.
9. Blue Dress Shirt And Grey Trousers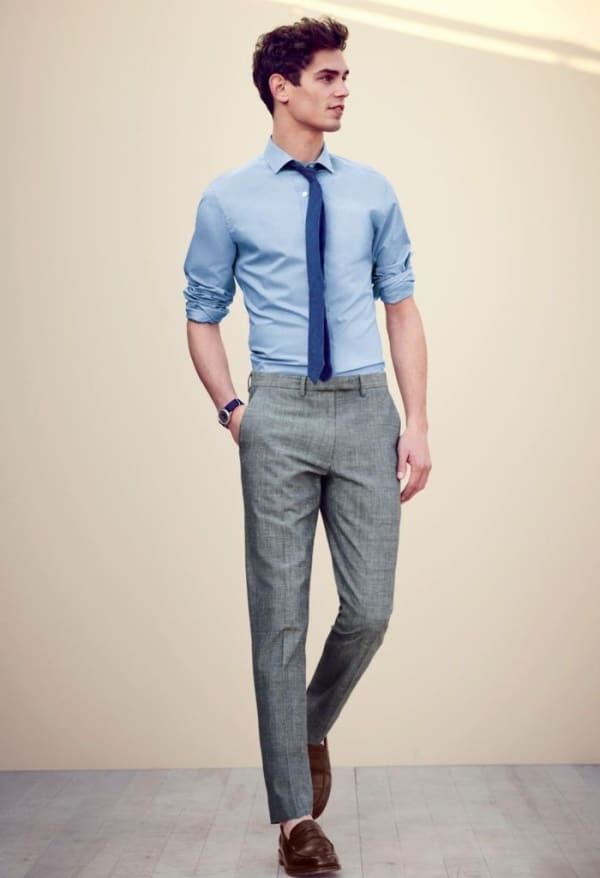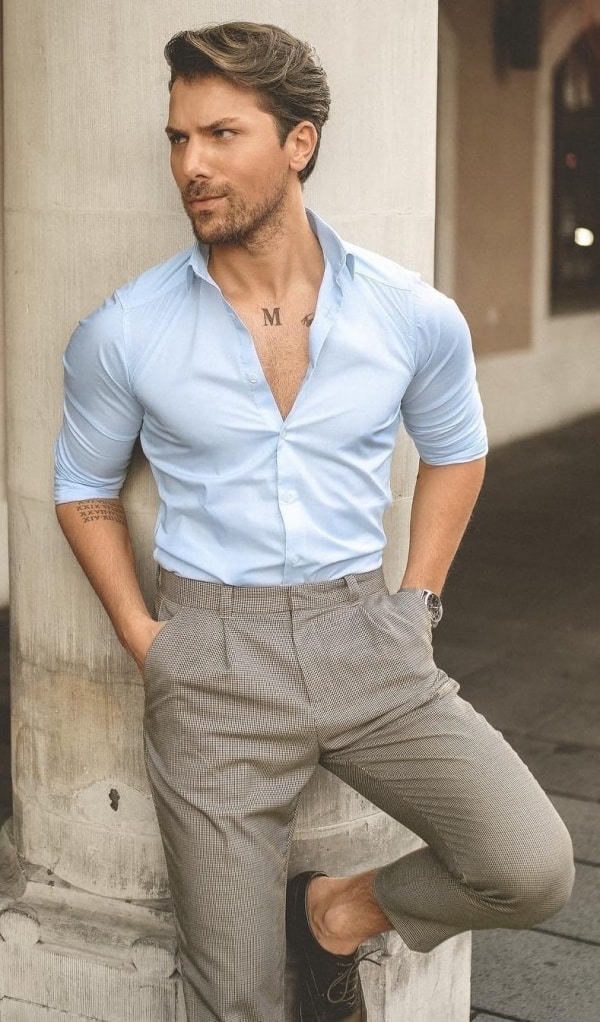 Your search for a perfect interview outfit ends here! If you're not in the mood to wear a suit to an interview, wearing a blue dress shirt with grey colored trousers is a smart choice that will help you create a good first impression. And, if you love wearing a tie, pair this outfit with a printed tie. Plus, keep your accessories choice minimal and opt for a formal pair of shoes.
10. Blue Shirt Paired With Indigo Denim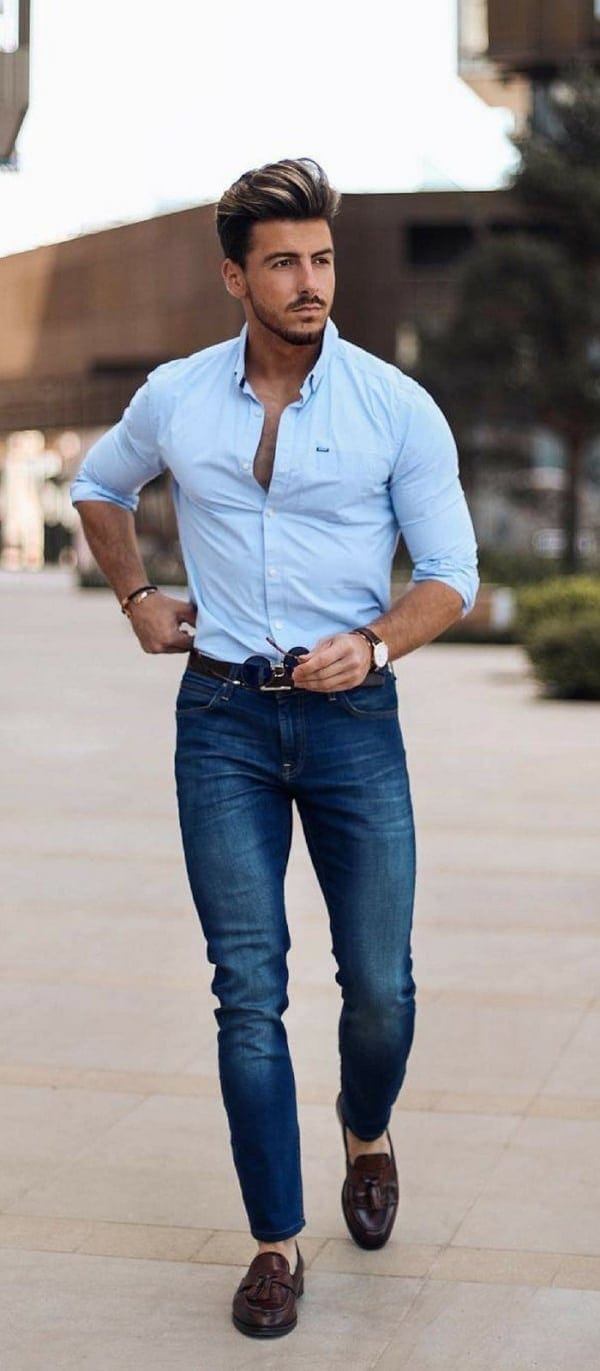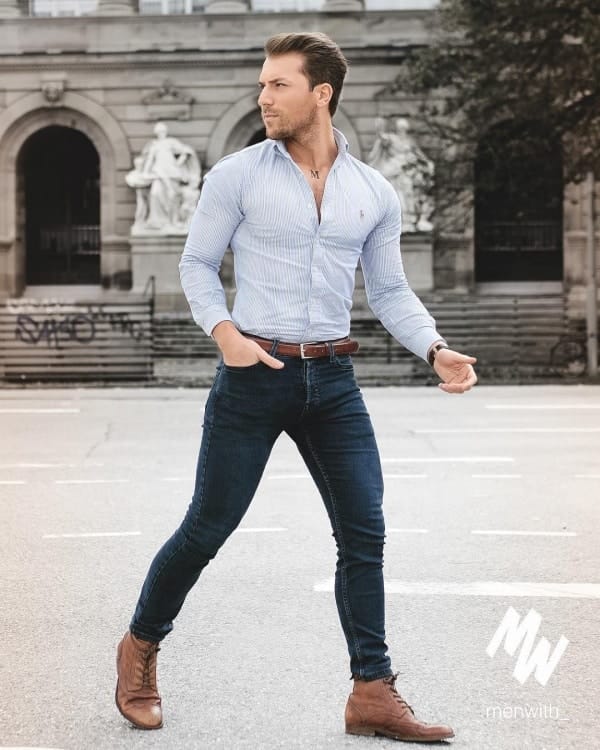 Here's a go-to weekend formal outfit ideas for men and a perfect balance between casual and formal style. This is the best alternative outfit for someone who's not very comfortable wearing jeans on weekends. To complete the look, add a cool pair of sunglasses.
11. White Trousers With Light Blue Shirt And Navy Blazer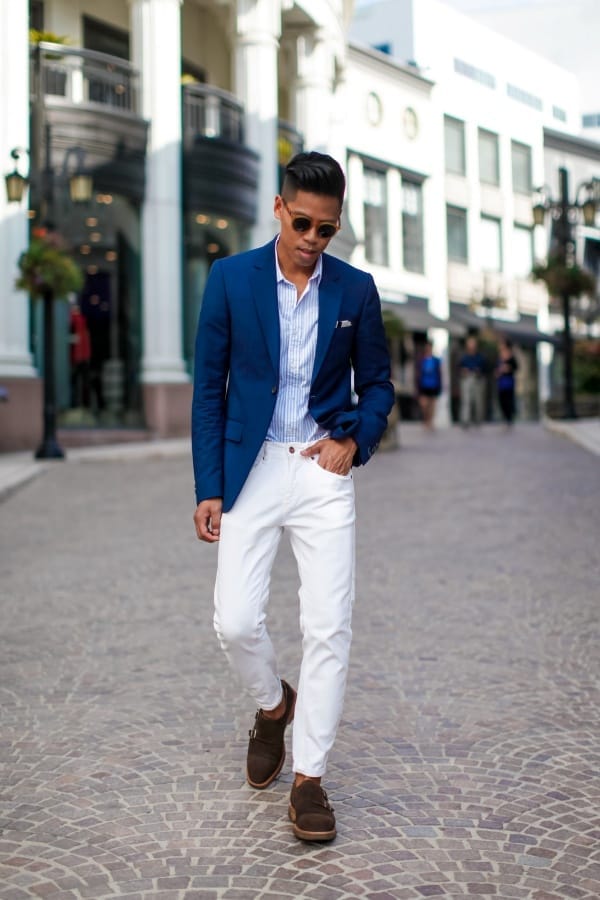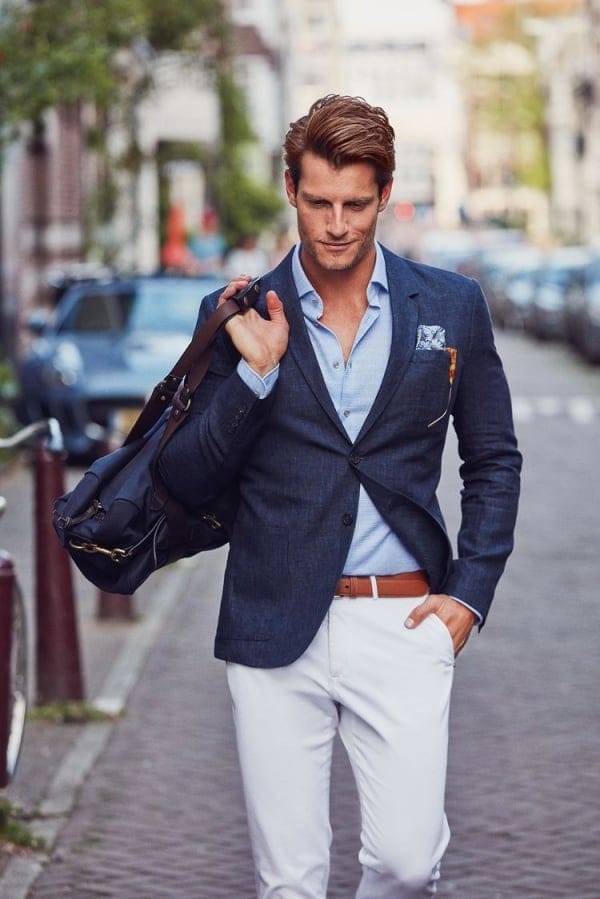 Wearing white pants is not rocket science, trust me if you know how to style white pants with blue shirts and a navy blazer – you can look extremely good. You can wear loafers or white sneakers with this outfit to make the overall look much better.
12. Cotton Pants Paired With Smart Blazer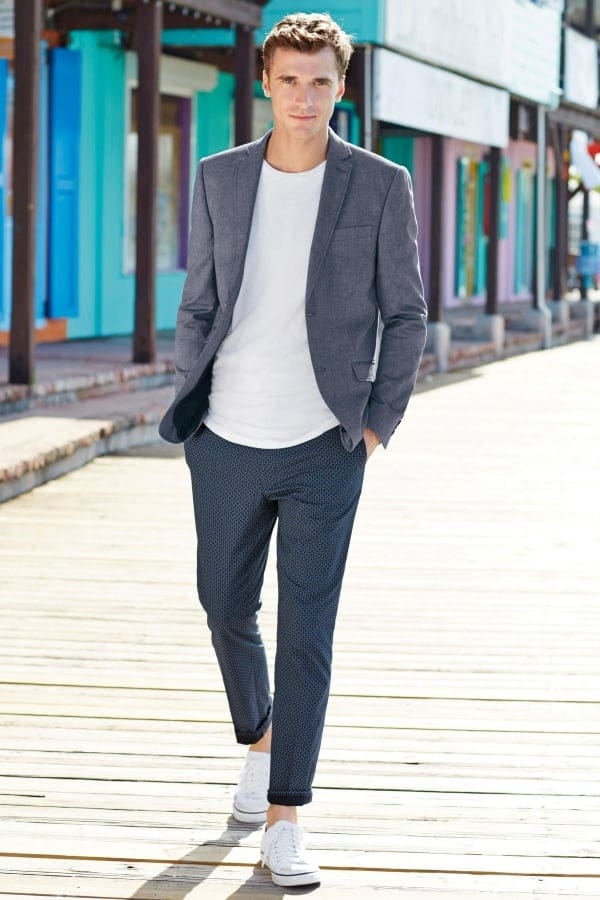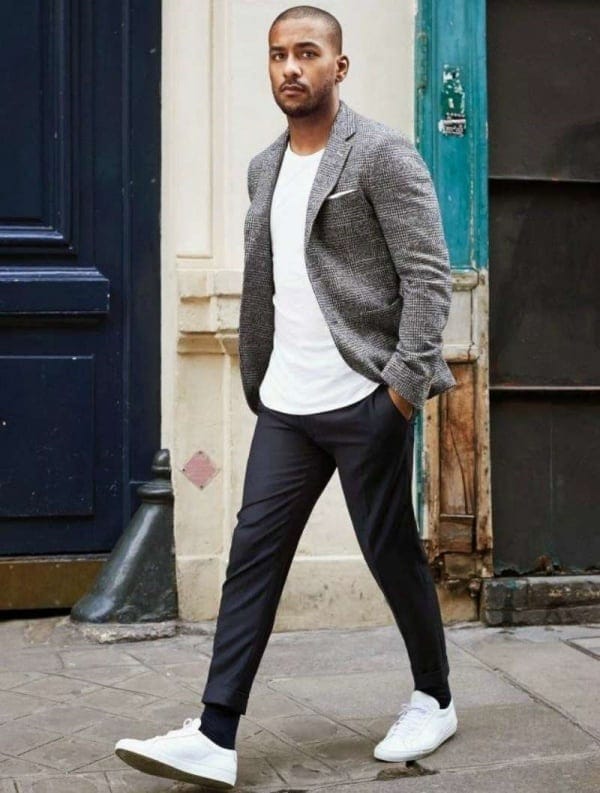 When you want to make your formal outfit edgier – this is the best combination you can opt for. You can wear cropped cotton pants with a smart blazer in a dark shade to notch up your overall look. If you wish to wear a tie with this outfit, go for a solid tie.
13. Navy Blue Pants With White Shirt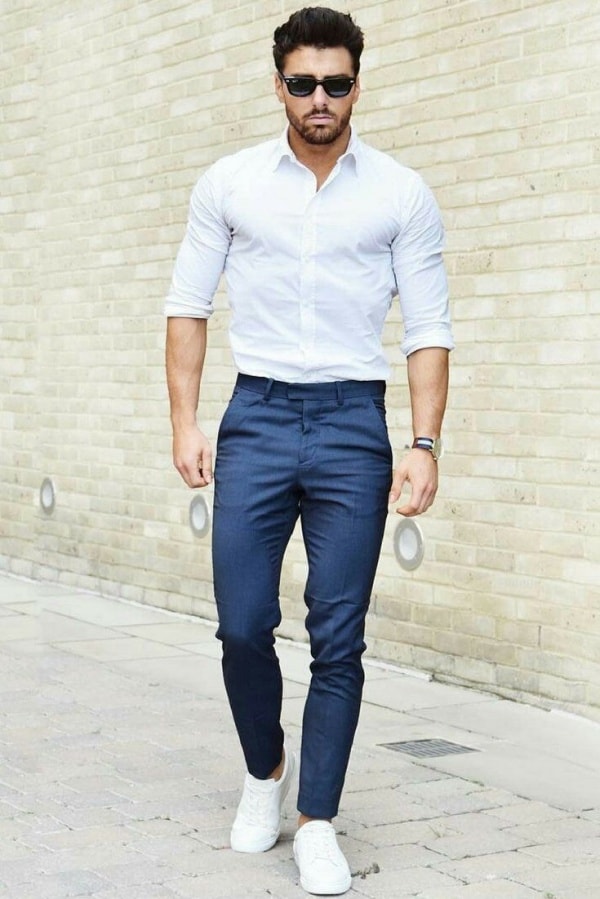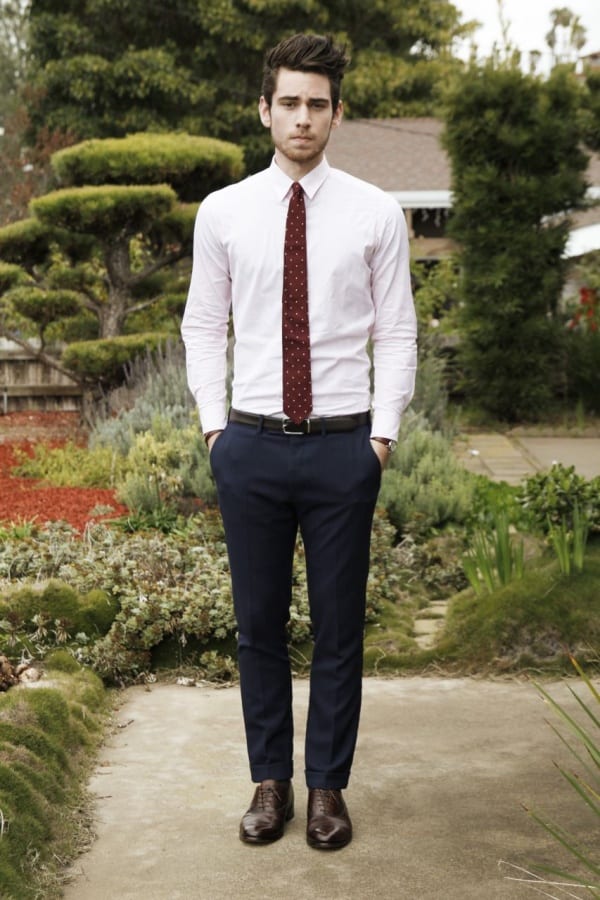 Navy blue is probably the king's color for men that can do wonders. If there is any other color that can look so dark and gorgeous after black, it is navy blue. Trust us on this, that pairing a white shirt along with it would amp up the look to a different extent altogether. We understand that a blazer is not everyone's cup of tea, and thus the particular outfit comes to your rescue.
14. Navy Blue Suit Outfit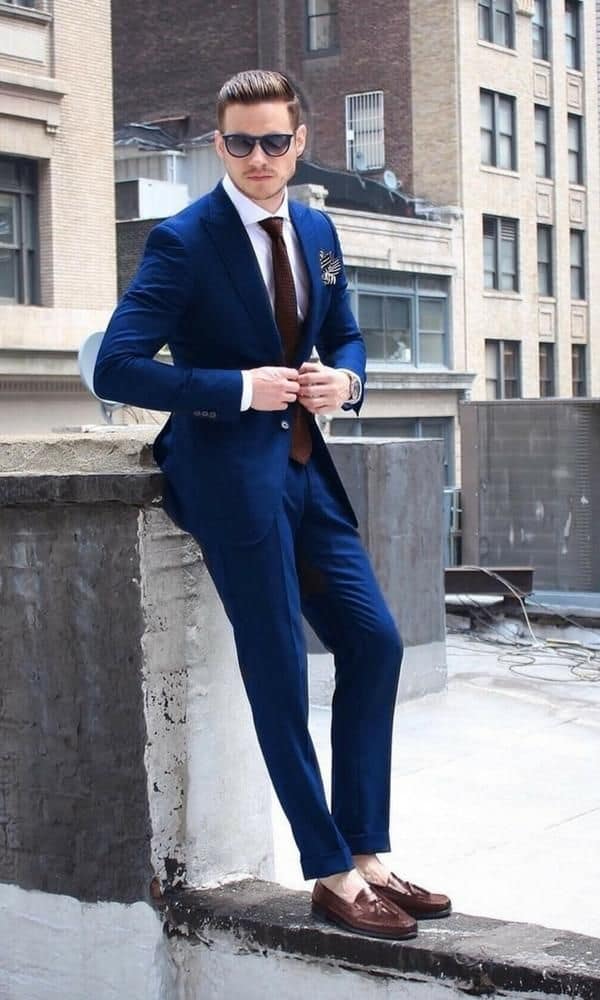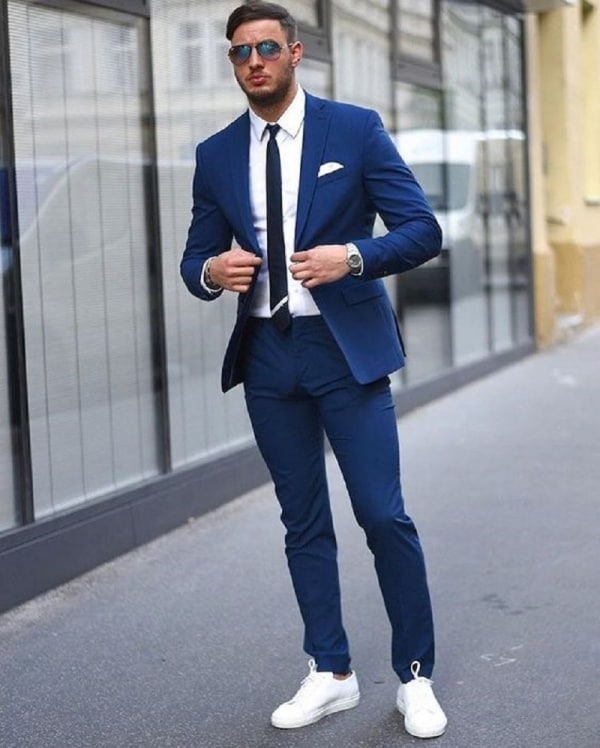 Navy blue outfits have been a lot in trends these days, and it will not at all be a surprise to find a few pieces in your wardrobe. If you have already got bored by trying black, brown, and grey suits and formal outfit ideas for men, then the navy is probably the best option you are left with. Not only does it add the x-factor to your whole personality, but it also ensures that you look quite cool even after working the entire day at the office.
15. Checkered Suit Outfit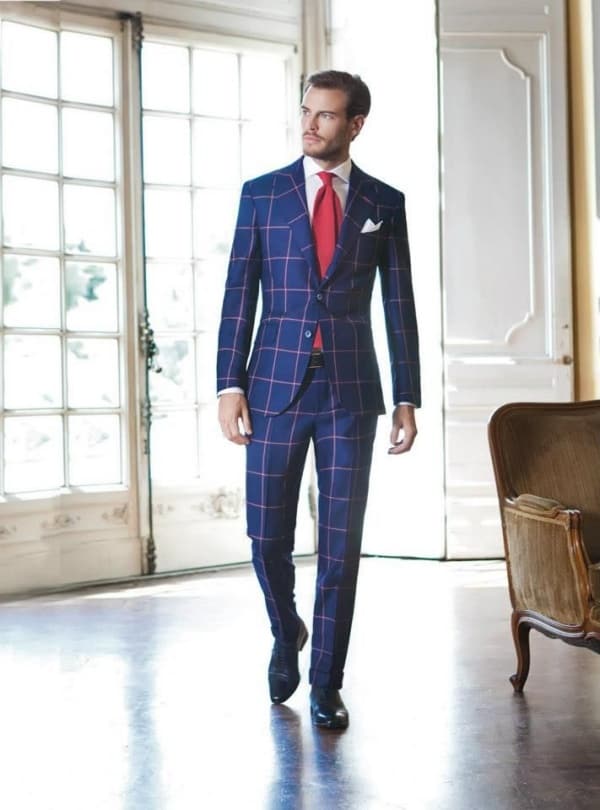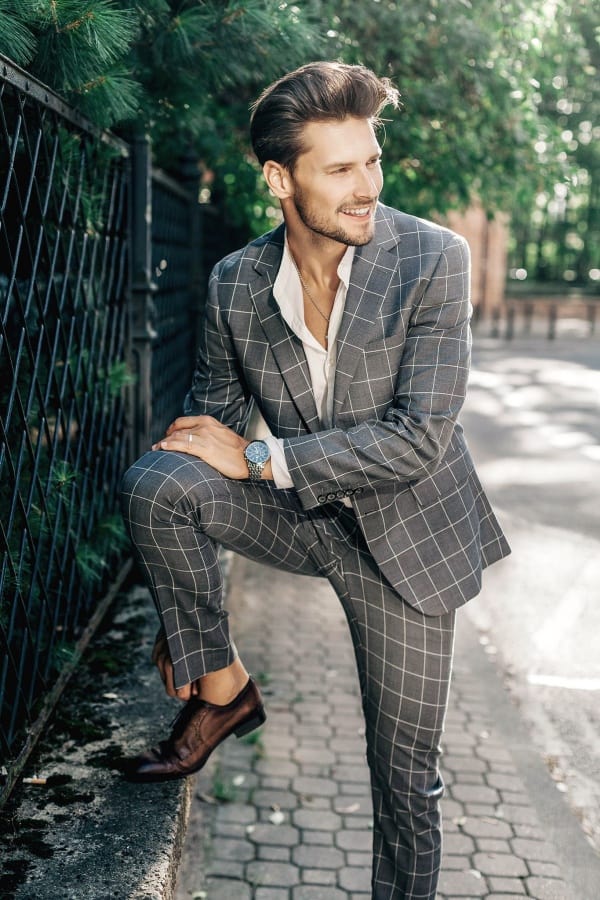 Now, it is probably not everyone's cup of tea because of the texture and color combination it has to offer. Unlike other suits, you cannot just wear it and call it a day, but you need to carry it as well and make it match your personality. So, make sure that you only try the outfit out if you are open to experimenting with fashion. The checks are usually in black and white or any neutral colors but if you want to look a bit quirky, you can definitely avail some great color options.
16. Jeans And Sweater Outfit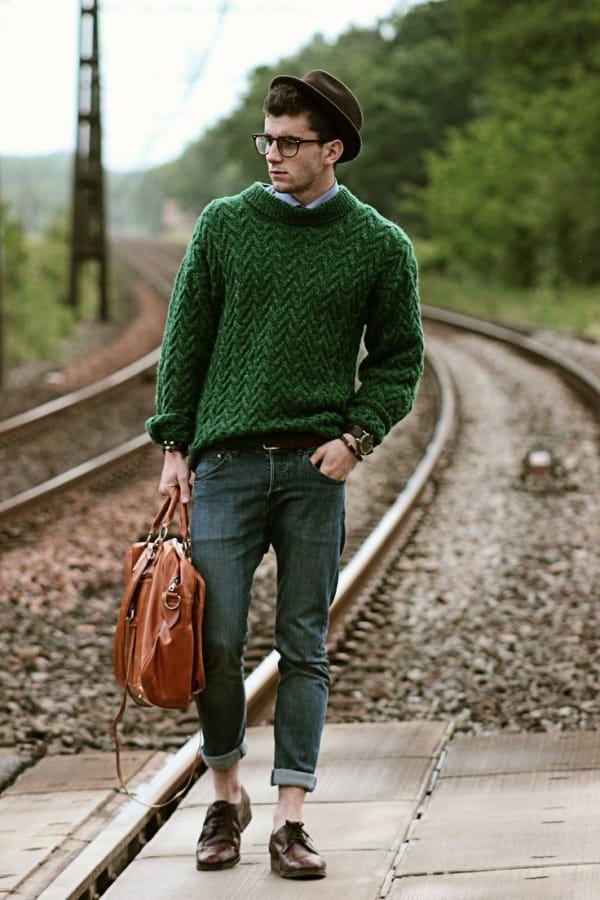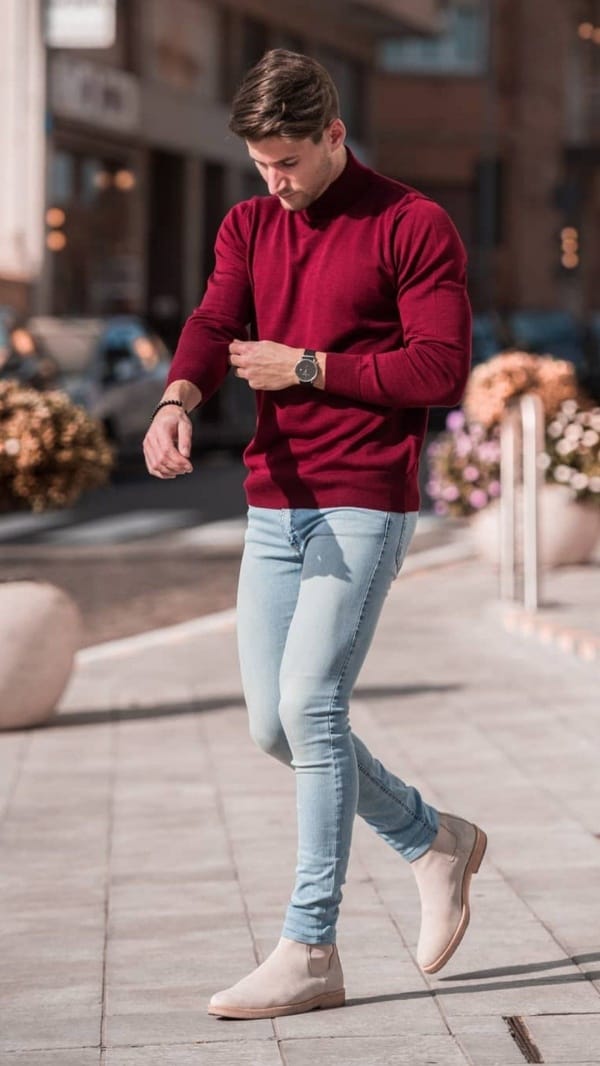 Nobody has ever labeled suits to be the only formal outfit in the whole world – it is you who did so. In fact, it is ultimately all about how you can balance your outfit and bring the best out of it. So, jeans and a sweater formal outfit ideas for men would be also the best choice if you stick to certain colors like a light purple sweater and black jeans, a black and white sweater, and blue jeans, a light brown sweater with faded blue jeans.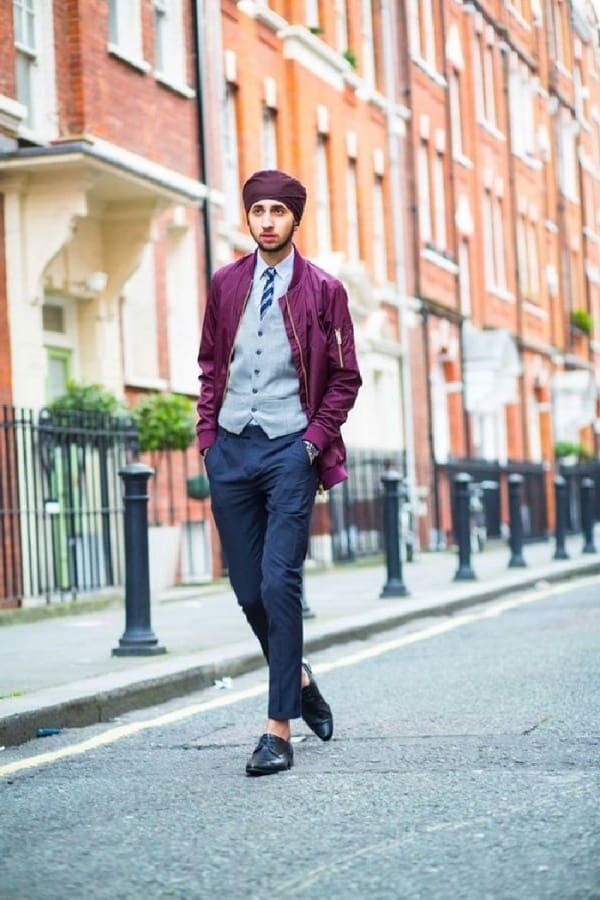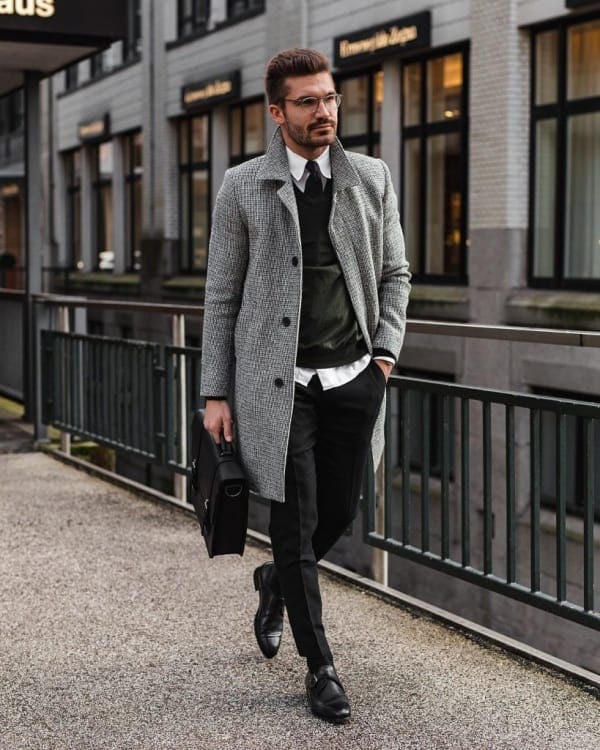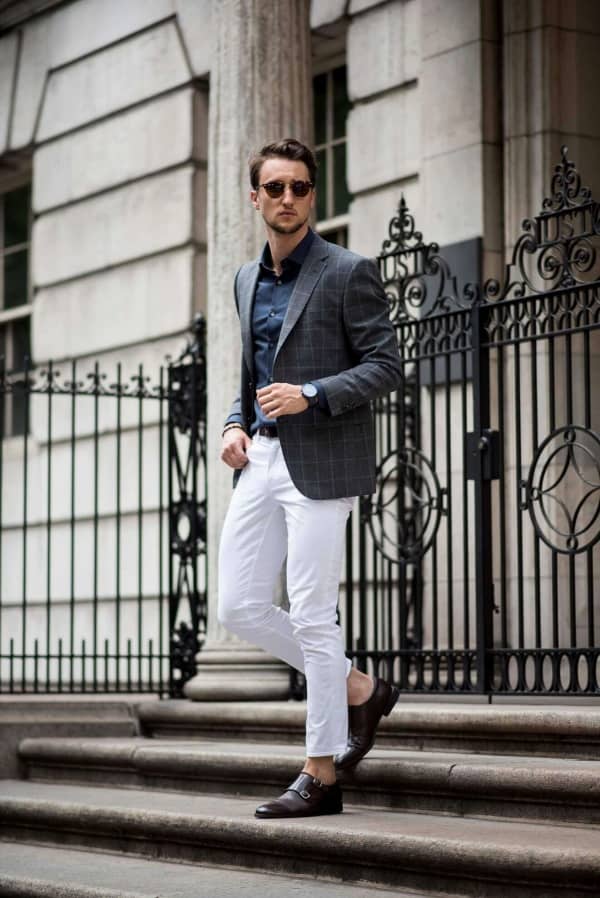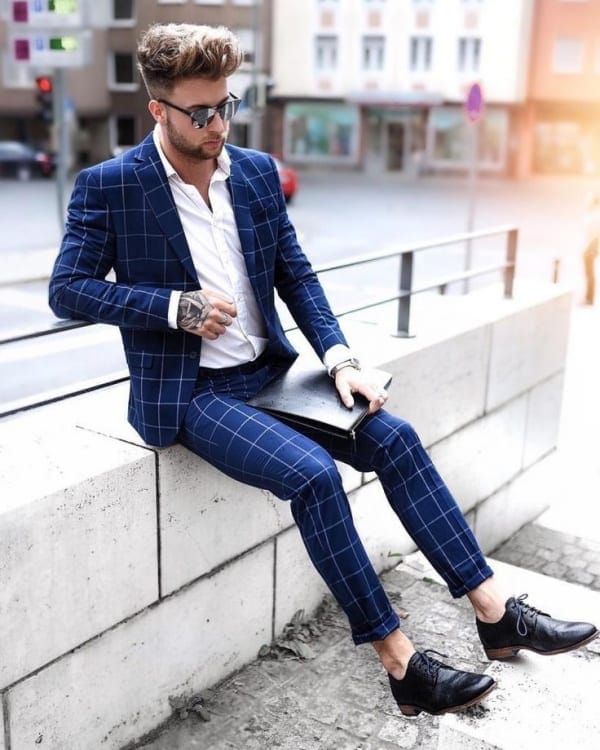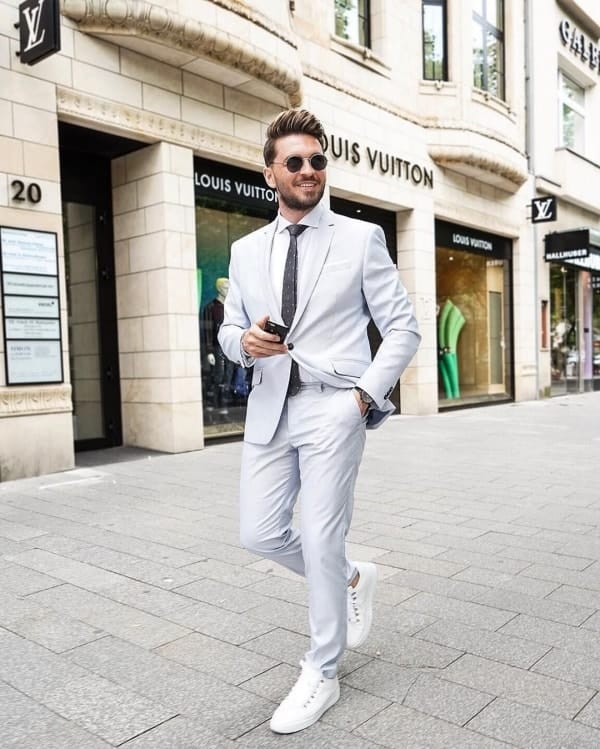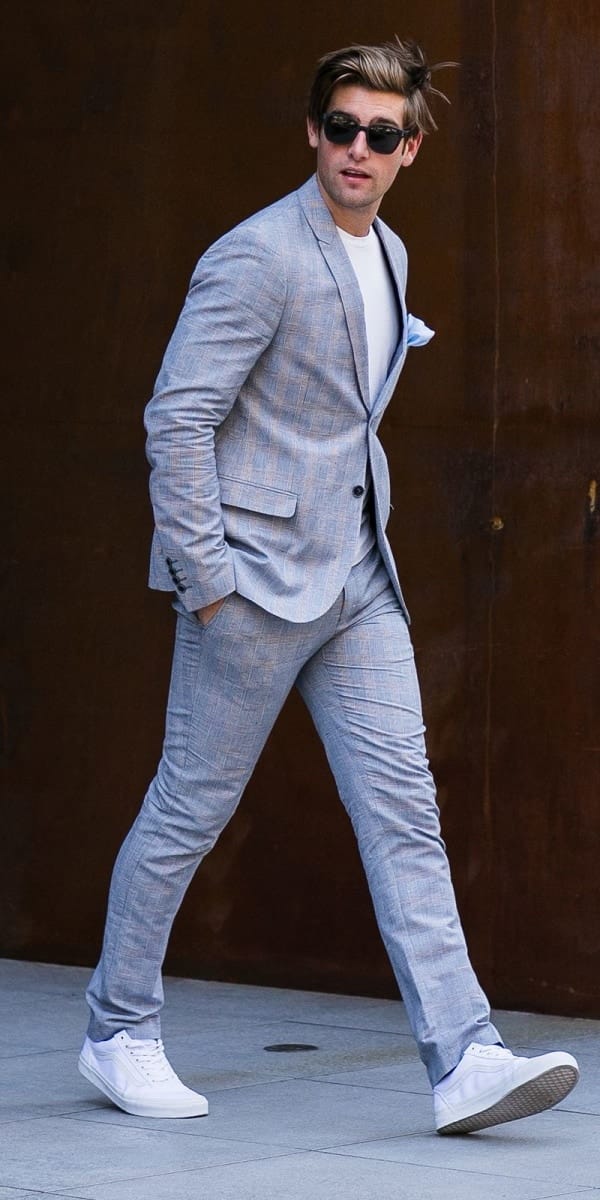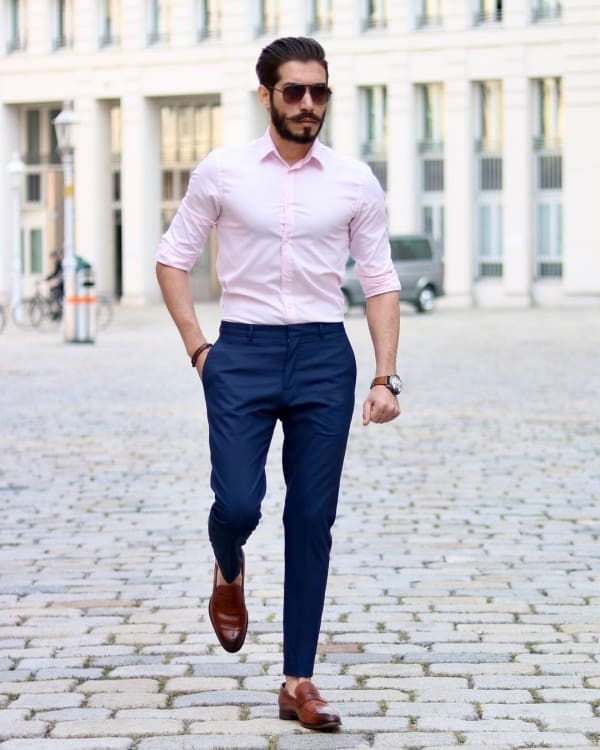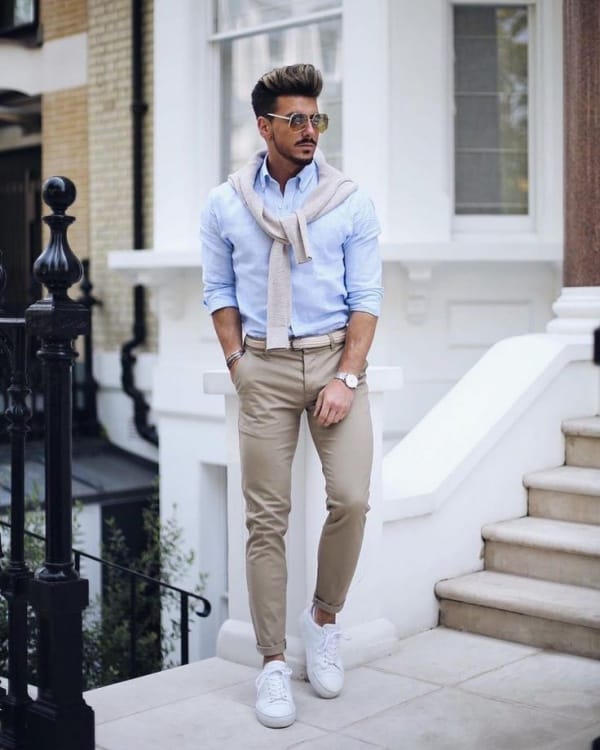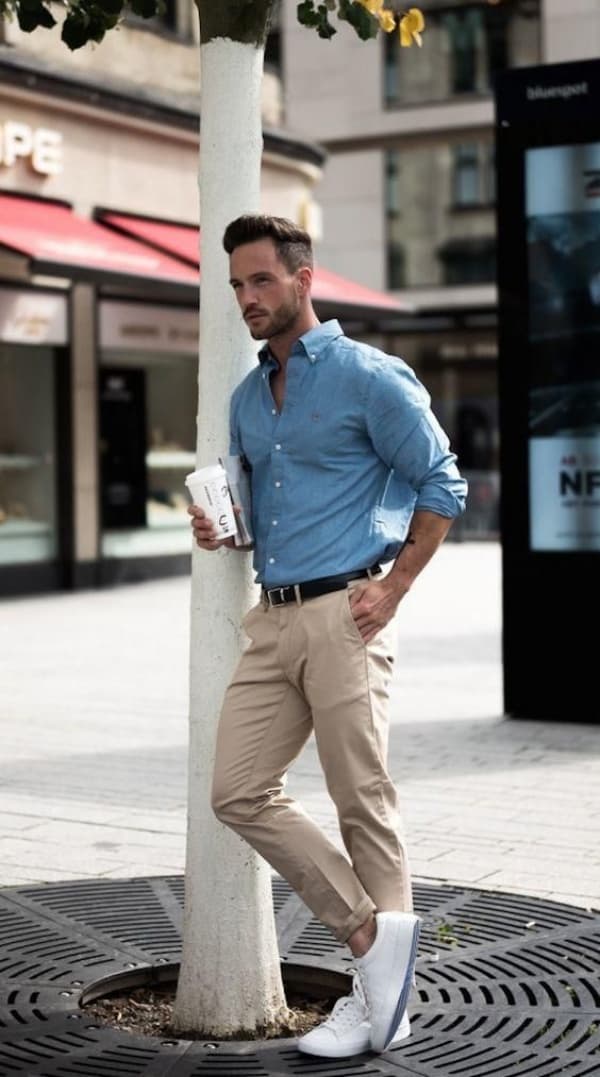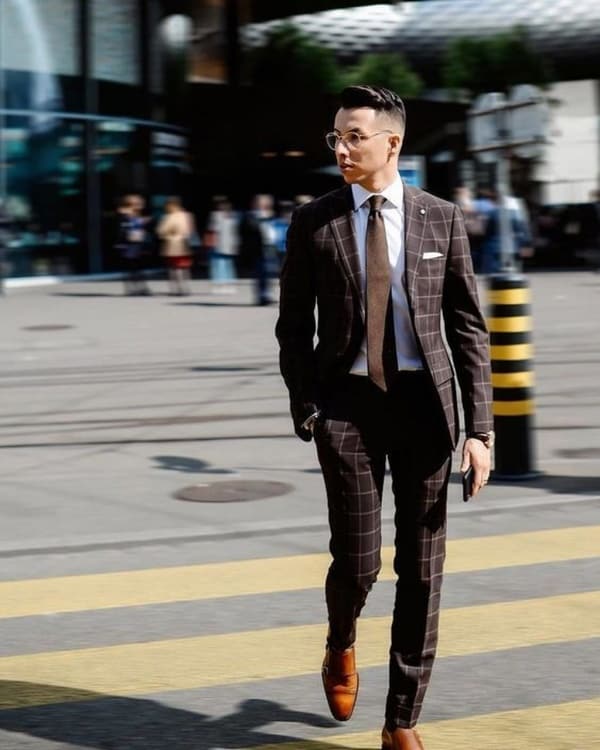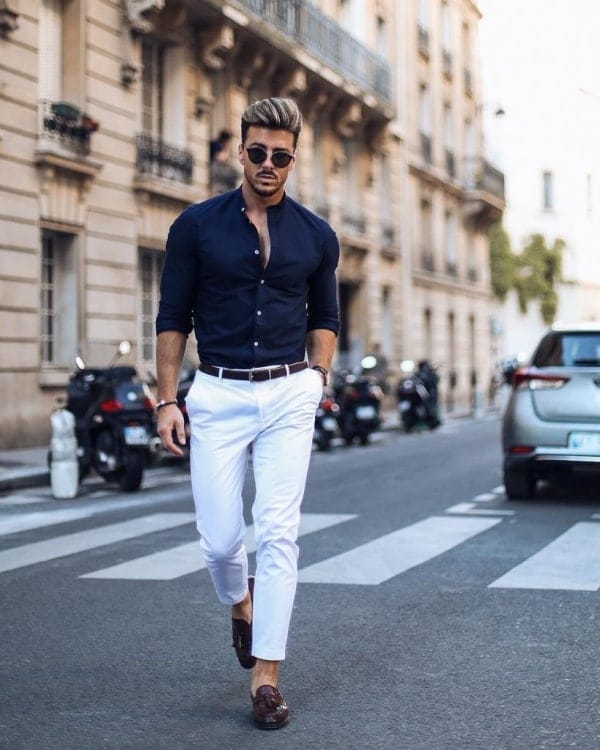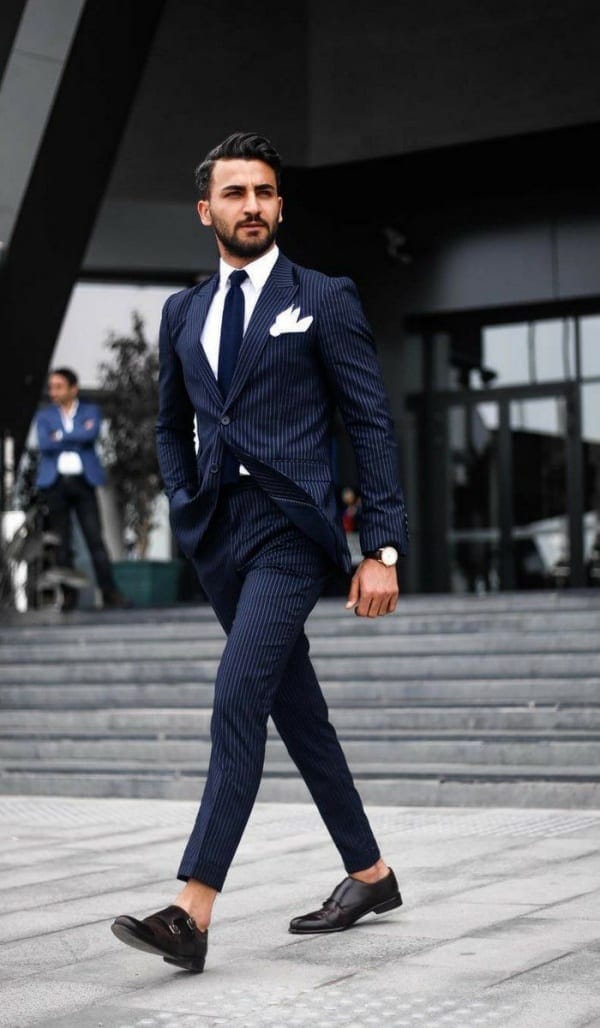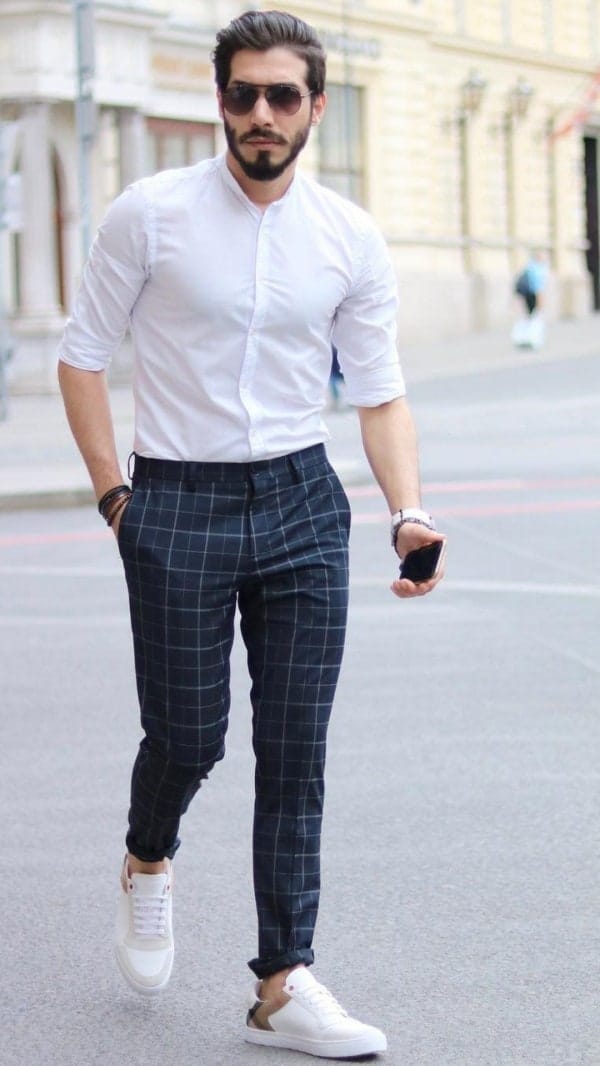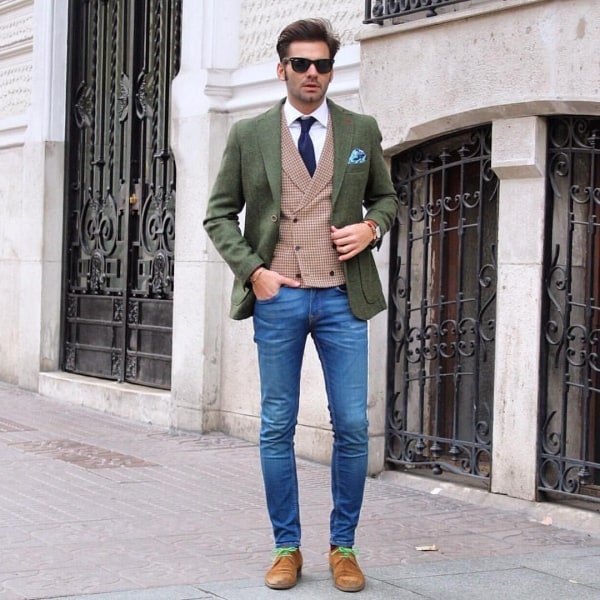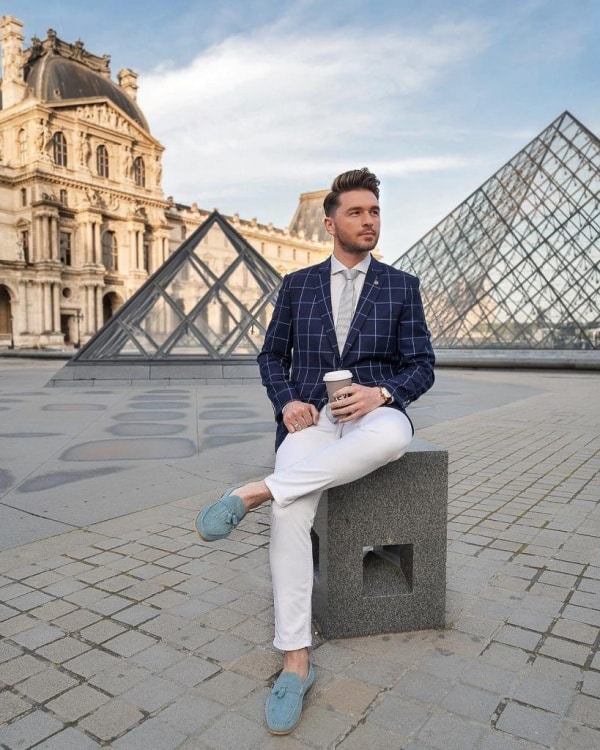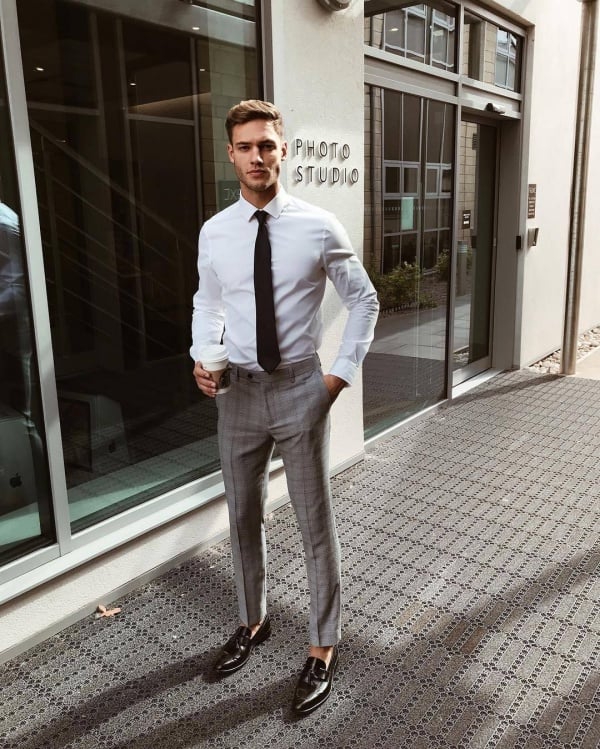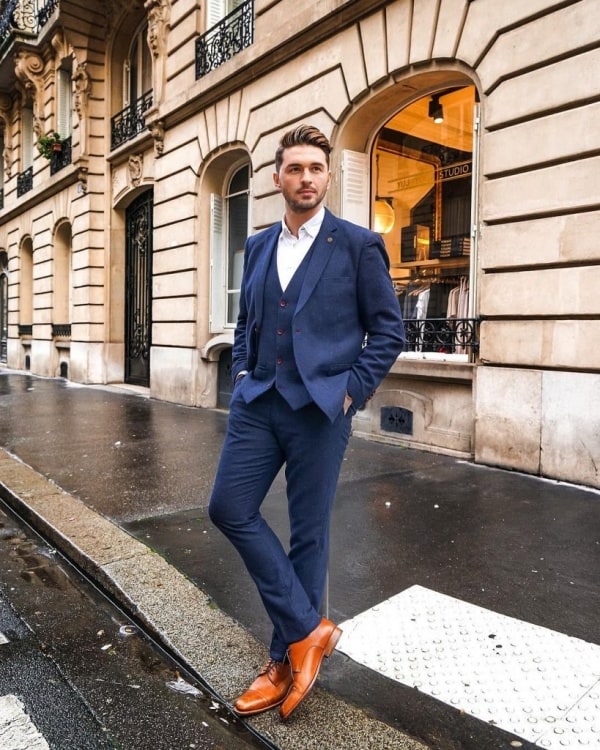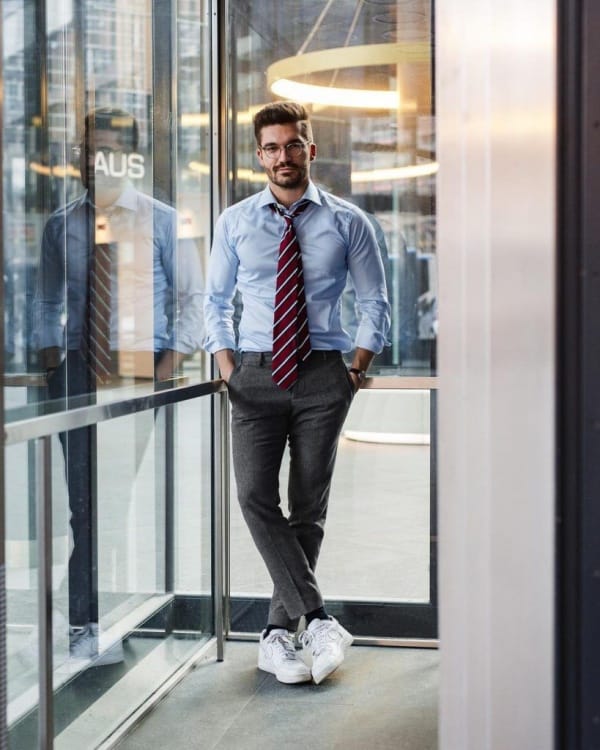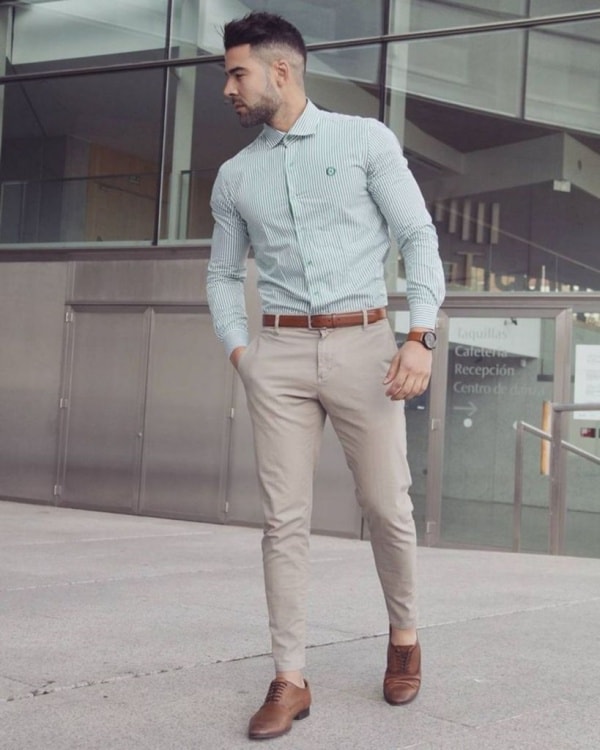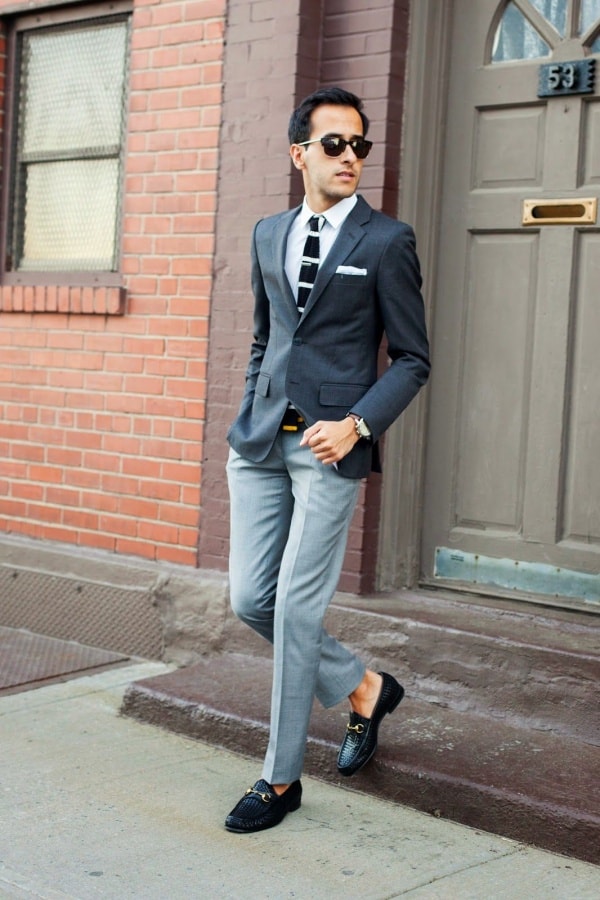 Also, Read:
Conclusion
Have you ever wondered why we hate formal outfit ideas for men so much? No, it is definitely not because they are boring, but we never pay so much focus on them to make them look absolutely dashing. We hope that our suggestions mentioned above have helped you a lot to concentrate a bit on your formal styling. However, we suggest you do not stop just here and go ahead and experiment with fashion a bit. Only when you experiment, you will get to know what suits you better, and what does not.