Are you really worried about your regular formal dressing? What is the best formal dress for Indian men? We are here to give you the best solution, but before that, we just want you to know that formal office looks are no more restricted to boring old shirts and trousers – things are changing and so the men's dressing sense. In this post, we present our best collection of dashing formal outfit ideas for men and all your confusion going on in your mind will be solved. Yes, just a little bit of changes in your attire and you are all set.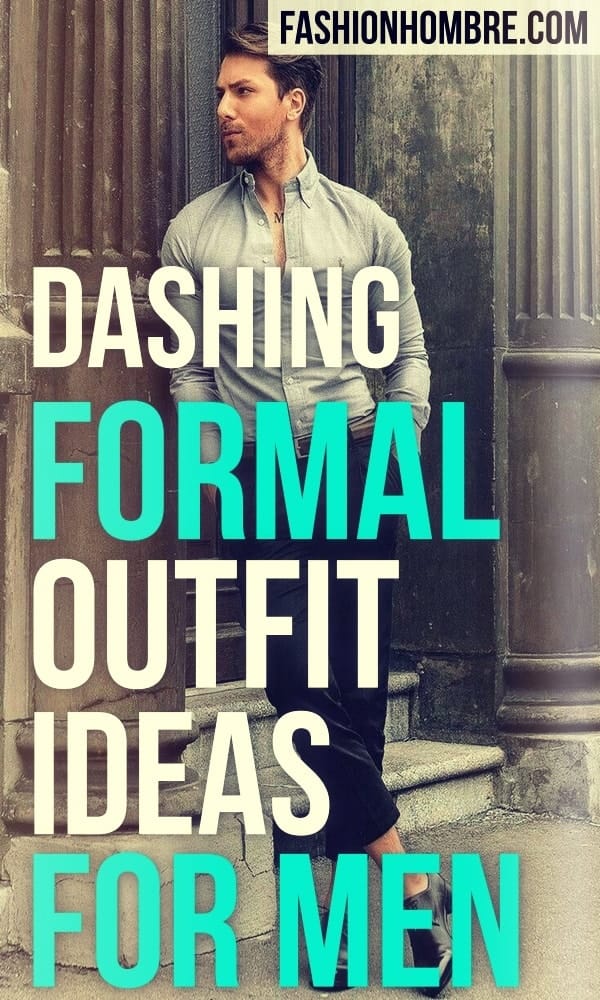 Guys! Clothes are the first thing that boosts up your confidence, so always make sure you are dressed perfectly in either suit or formal shirt paired with trousers or chinos. Generally, people who dress formally – go for sober combinations. So, here we've gathered a few dashing formal attire ideas, which will make you look, gentlemen, as you want to. Here we present some Best Ways To Wear Plaid Pants To Work This Summer. Check and get inspired-
Dashing Formal Outfit Ideas For Men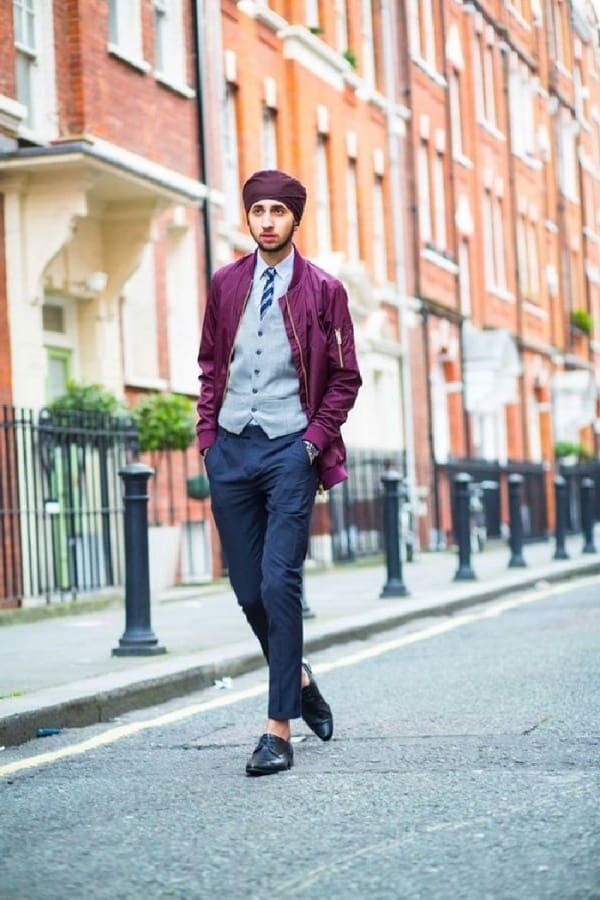 Image Source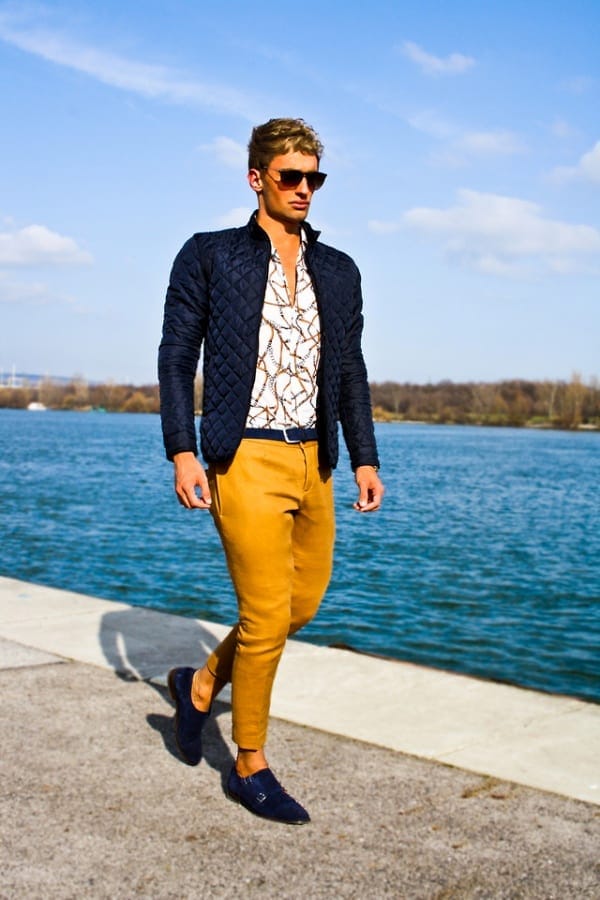 Image Source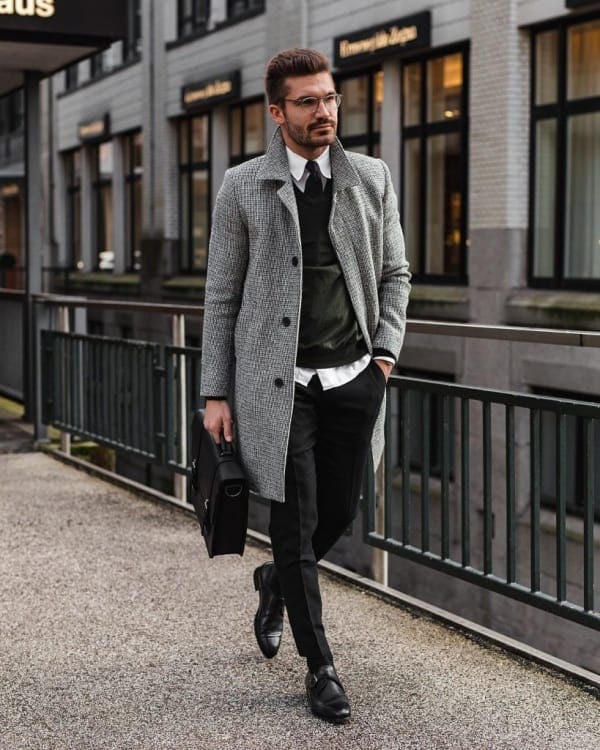 Image Source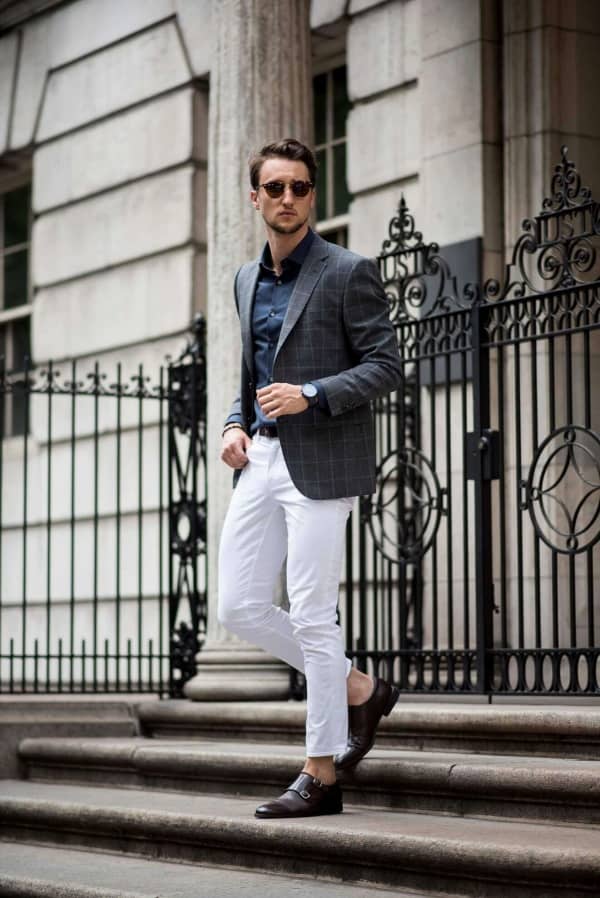 Image Source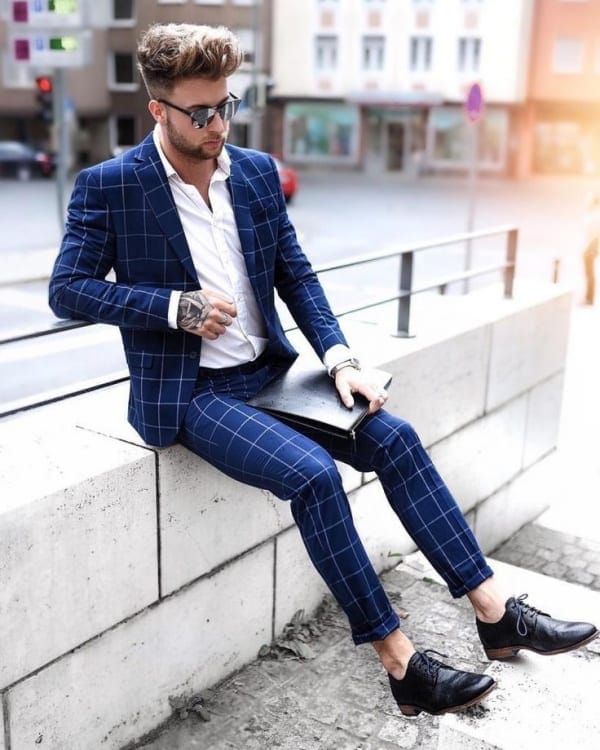 Image Source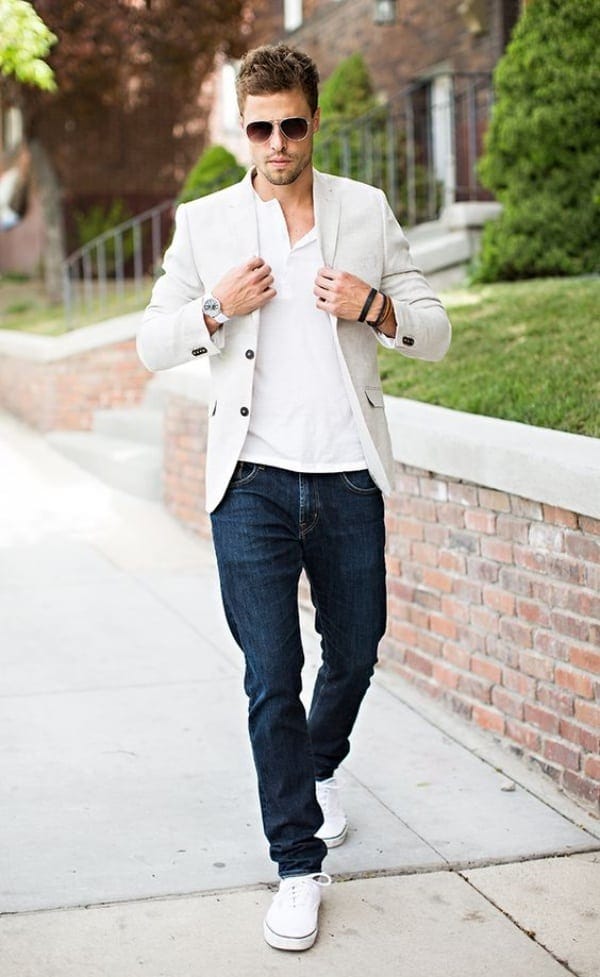 Image Source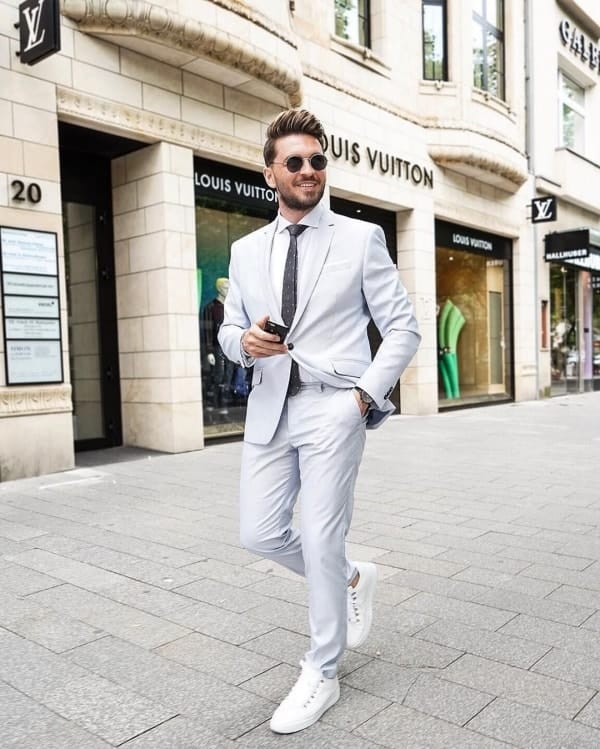 Image Source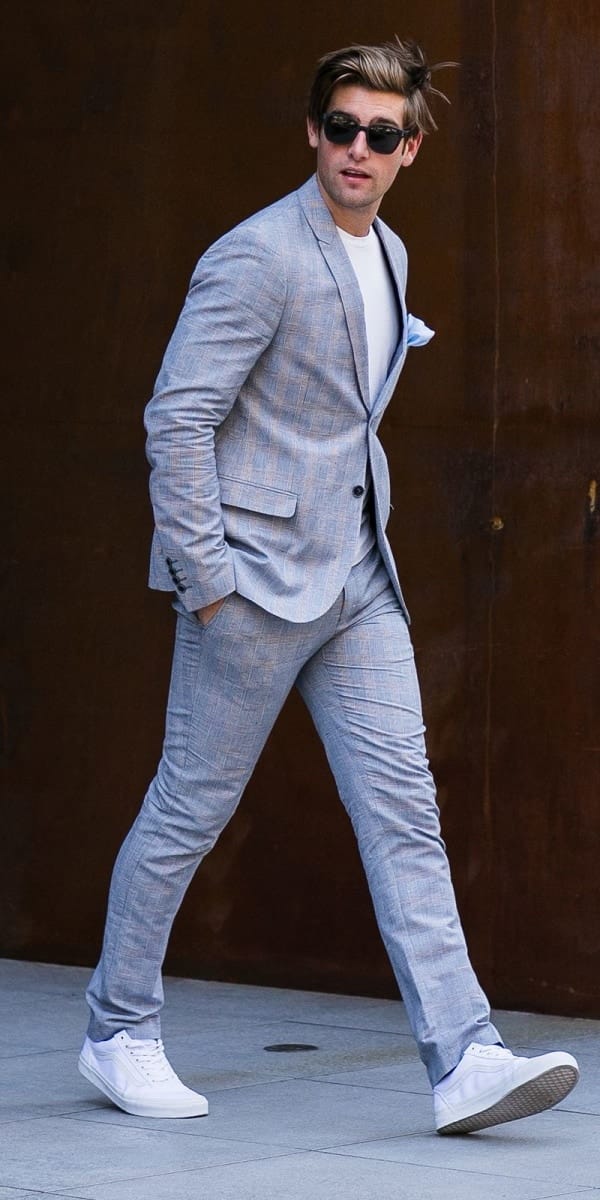 Image Source
Turtleneck Sweaters And Knitted Tops!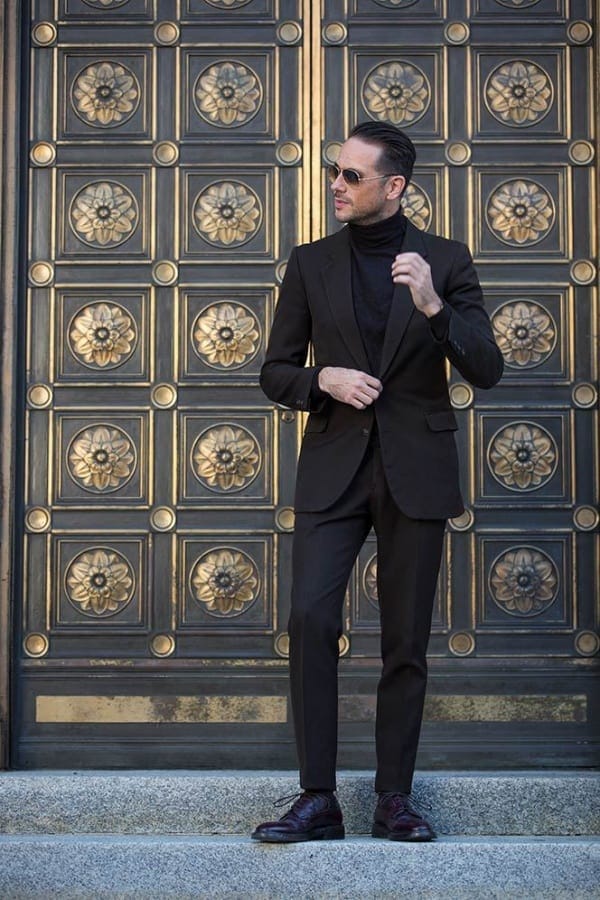 Image Source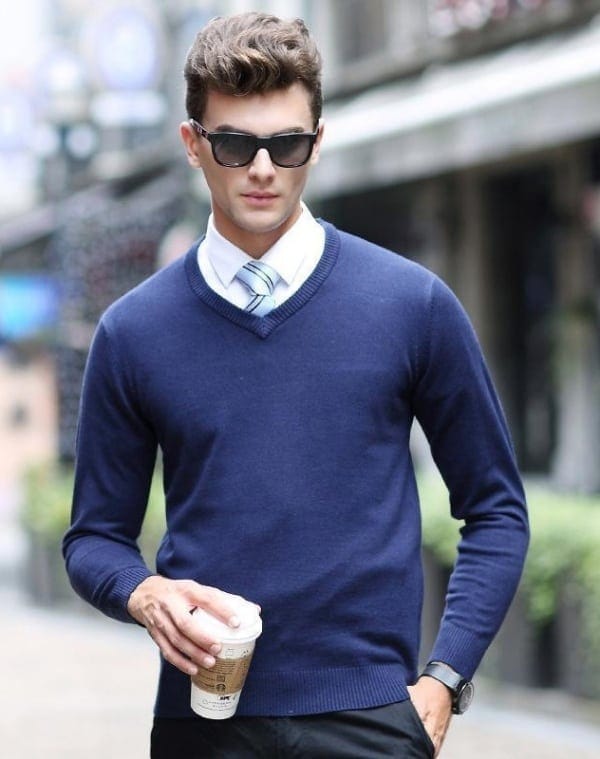 Image Source
Well, if you are bored of wearing the same plain suits daily, then for a change try pairing turtleneck sweaters and knitted tops with formal cotton pants for an elegant look during winters. To make your look more professional, adding oxford shoes is an awesome choice.
Printed Formal Shirts!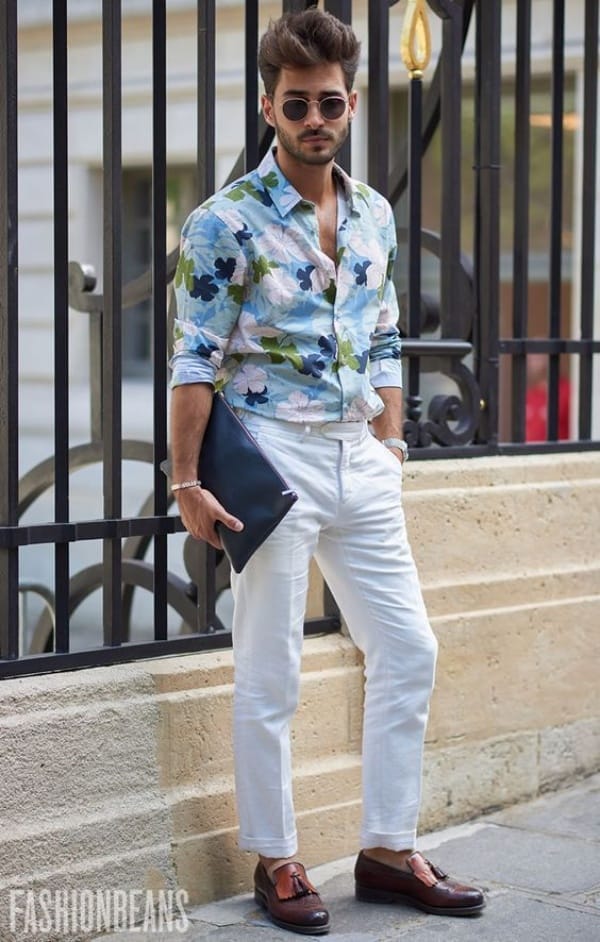 Image Source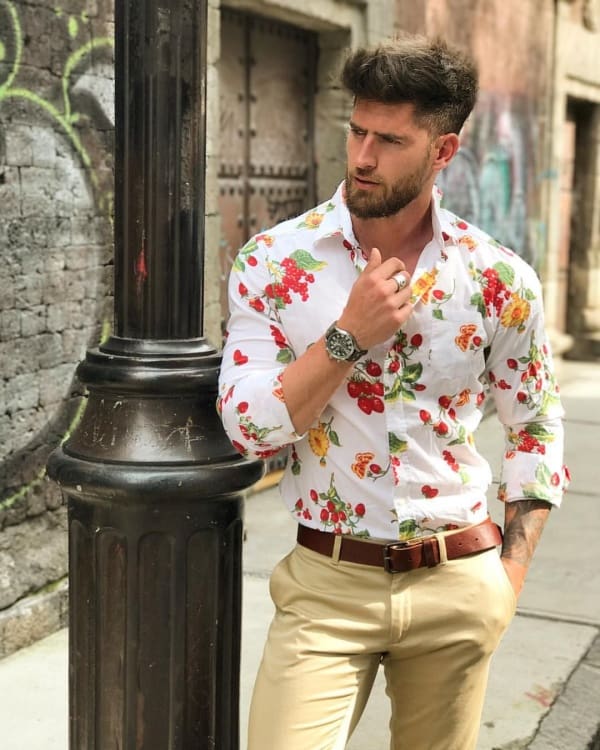 Image Source
If you're heading to a daytime office event, printed gingham or checks are always acceptable as dashing formal outfit ideas for men. You can easily coordinate your printed shirts with dress pants to achieve a formal look at the office. Don't forget, adding a plan tie to instantly spice up your ensemble.
Khaki Trousers And White Shirt!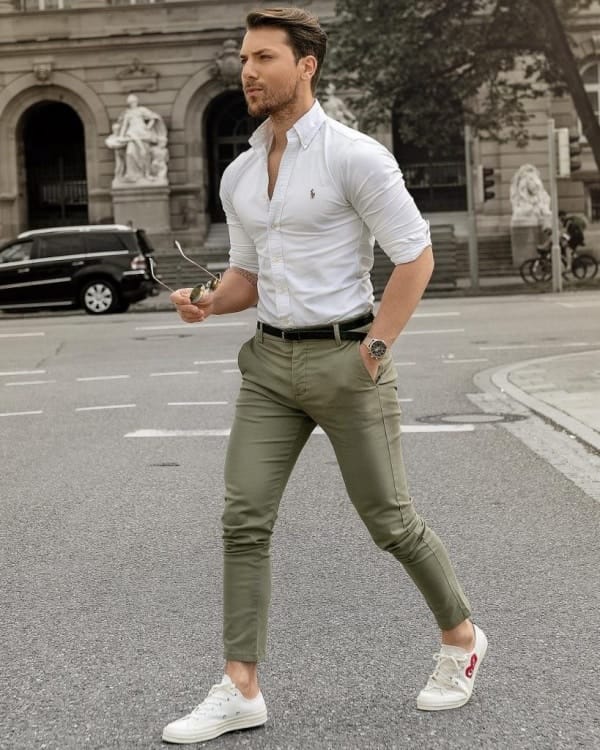 Image Source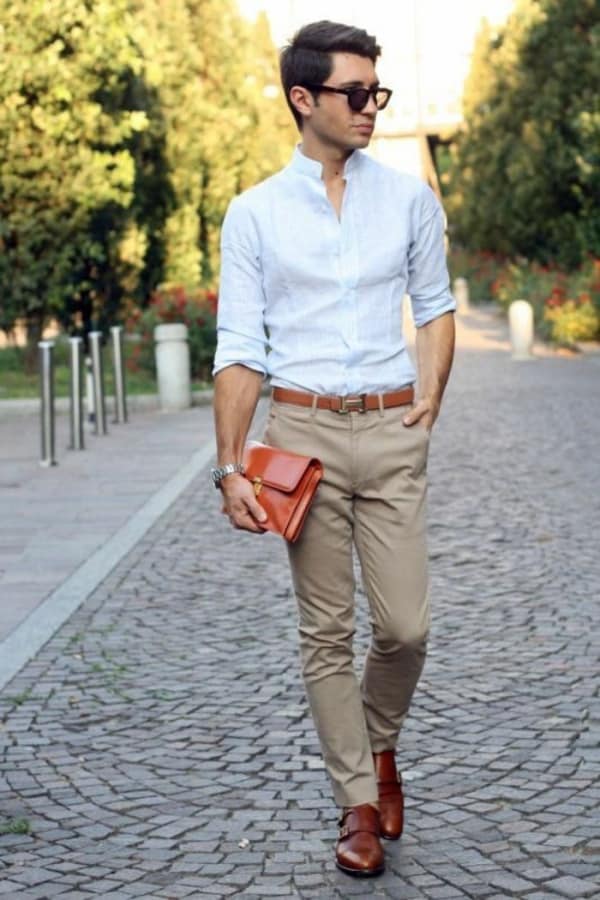 Image Source
A well-fitted white shirt paired with khaki trousers is a perfect Friday outfit. If you want to add further interest to your simple outfit, add a deep green colored tie. And, to achieve a more formal yet impressive appearance, add a nice black leather belt that matches the color of your shoes.
Blue Dress Shirt And Grey Trousers!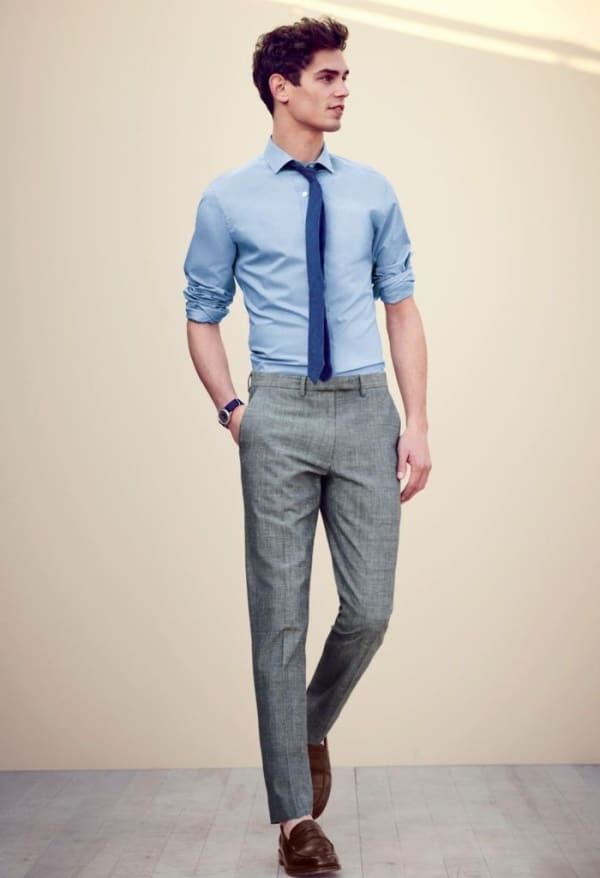 Image Source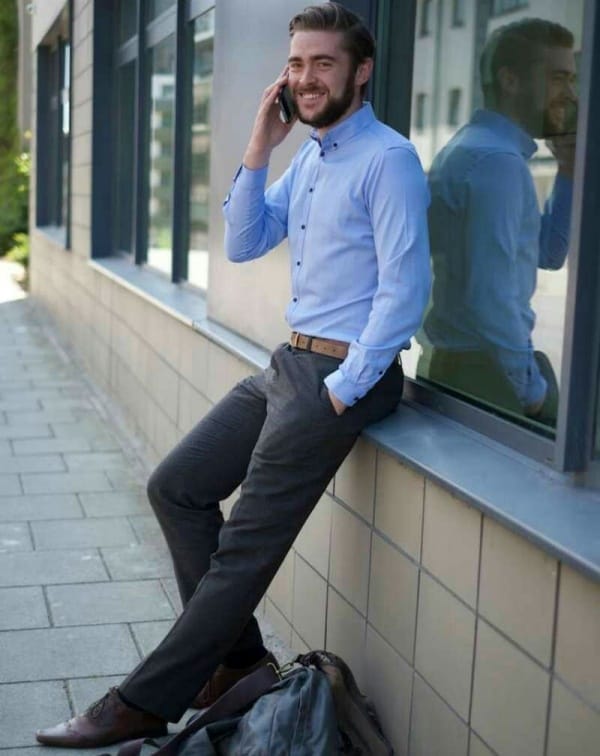 Image Source
Your search for a perfect interview outfit ends here! If you're not in a mood to wear a suit to an interview, wearing a blue dress shirt with grey colored trousers is a smart choice that will help you create a good first impression. And, if you love wearing a tie, pair this outfit with a printed tie. Plus, keep your accessories choice minimal and opt for a formal pair of shoes.
Blue Shirt Paired With Indigo Denim!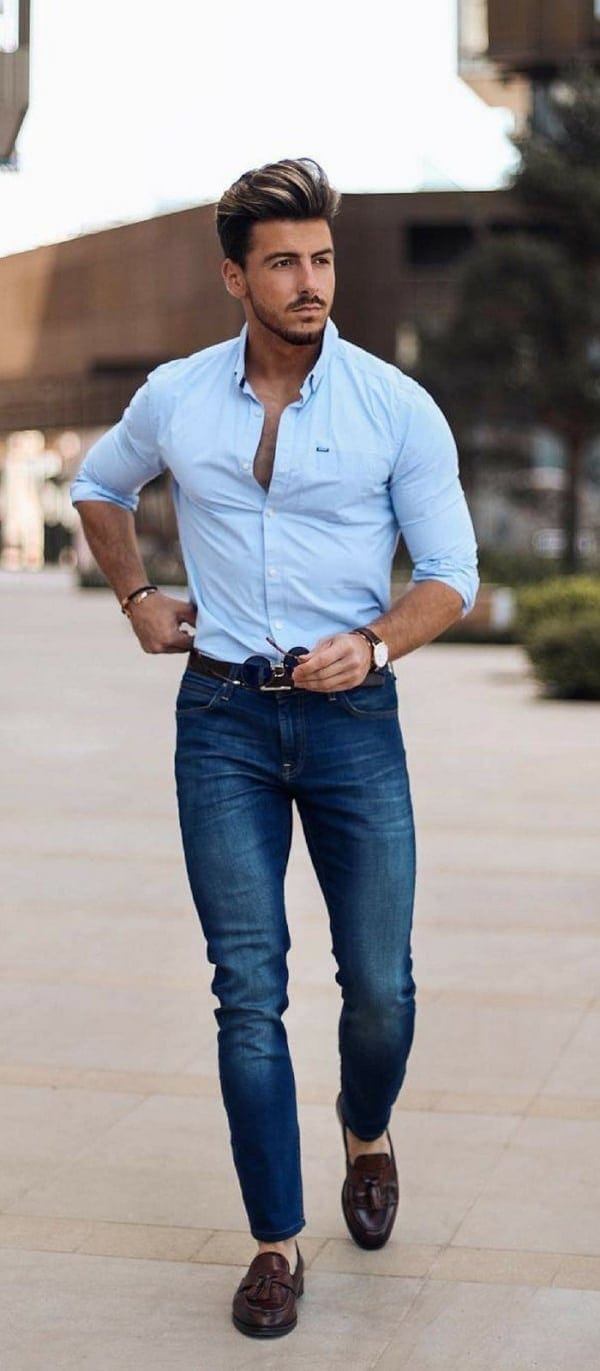 Image Source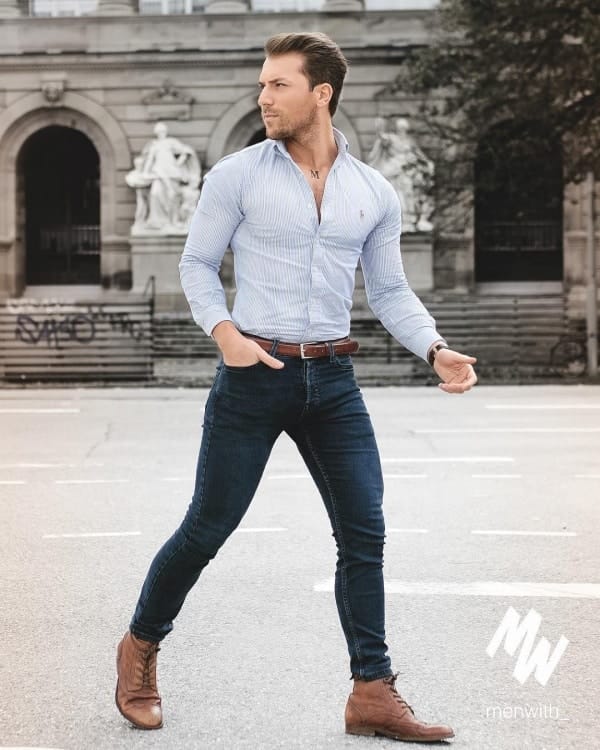 Image Source
Here's a go-to weekend dashing formal outfit ideas for men and a perfect balance between casual and formal style. This is the best alternative outfit for someone who's not very comfortable wearing jeans on weekends. To complete the look, add a cool pair of sunglasses. Also, take a look at these Blue Jeans And White Shirt Outfits Ideas For Men.
White Trousers With Light Blue Shirt And Navy Blazer!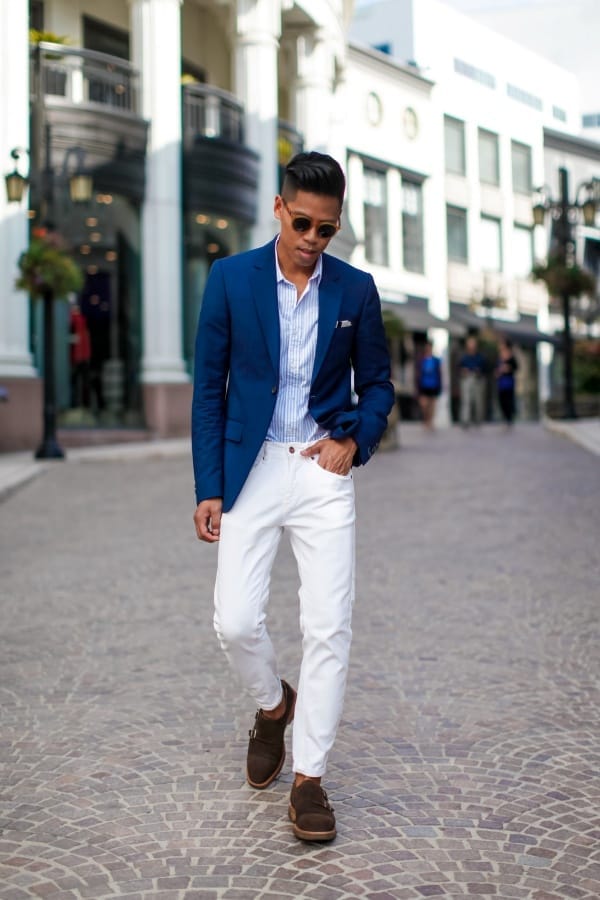 Image Source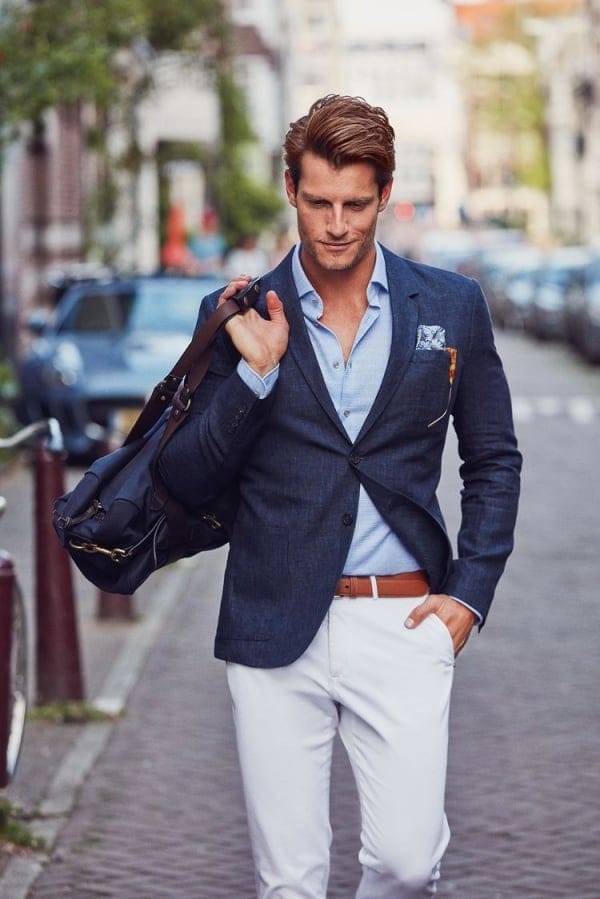 Image Source
Wearing white pants is not rocket science, trust me if you know how to style white pants with blue shirts and navy blazer – you can look extremely good. You can wear loafers or white sneakers with this outfit to make the overall look much better.
Cotton Pants Paired With Smart Blazer!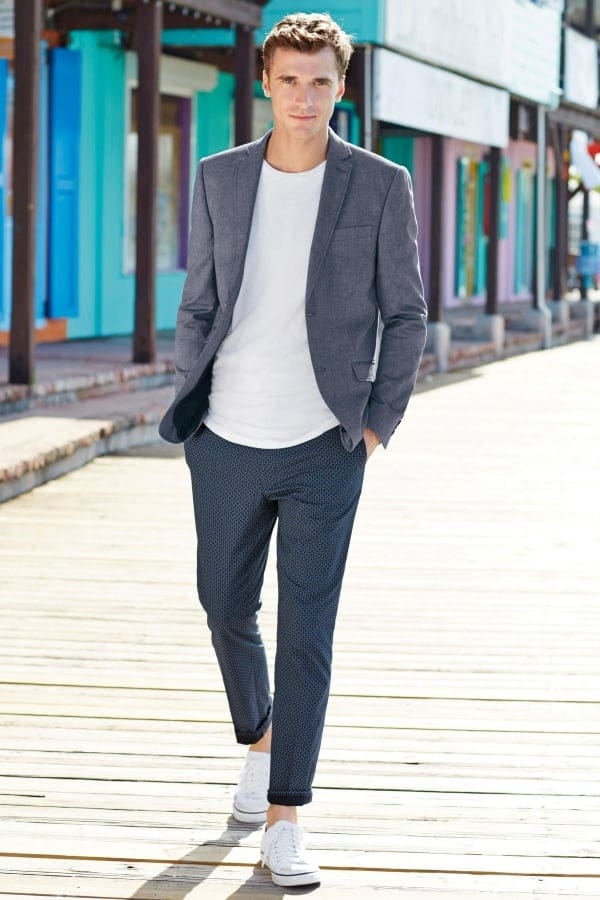 Image Source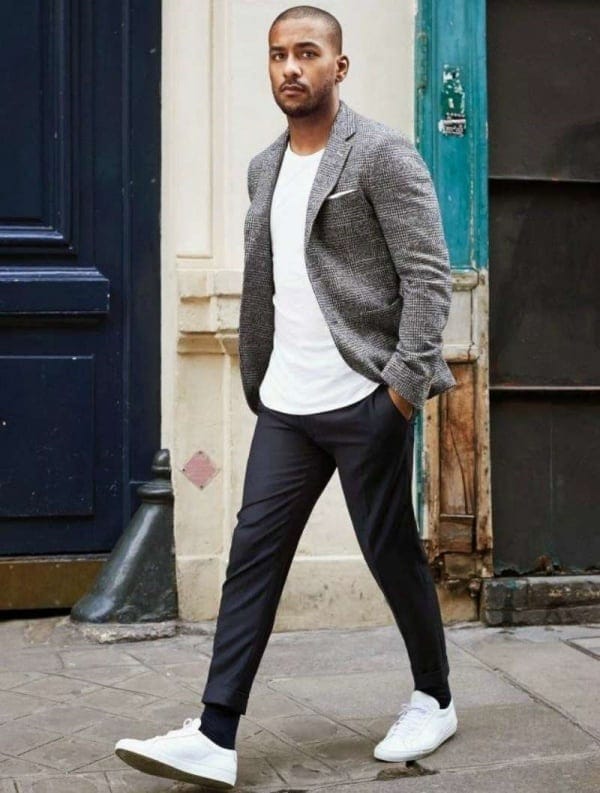 Image Source
When you want to make your formal outfit edgier – this is the best combination you can opt for. You can wear cropped cotton pants with a smart blazer in dark shade to notch up your overall look. If you wish o wear tie with this outfit, go for a solid tie.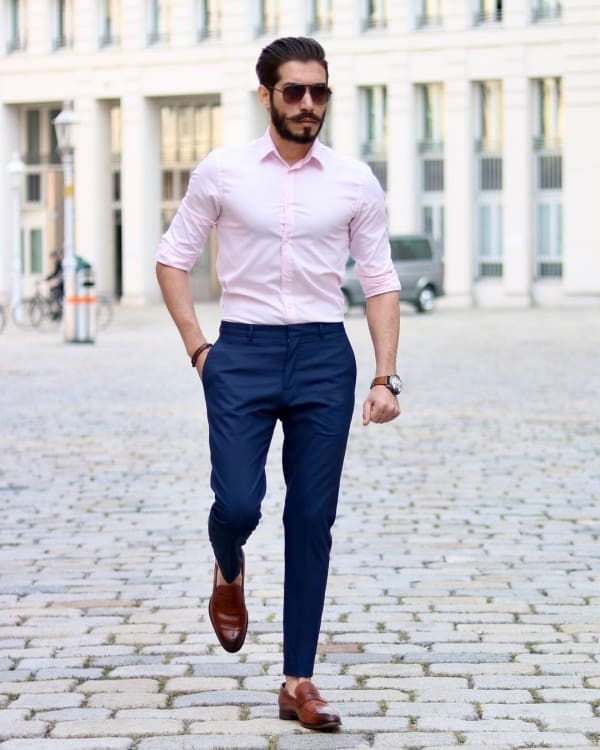 Image Source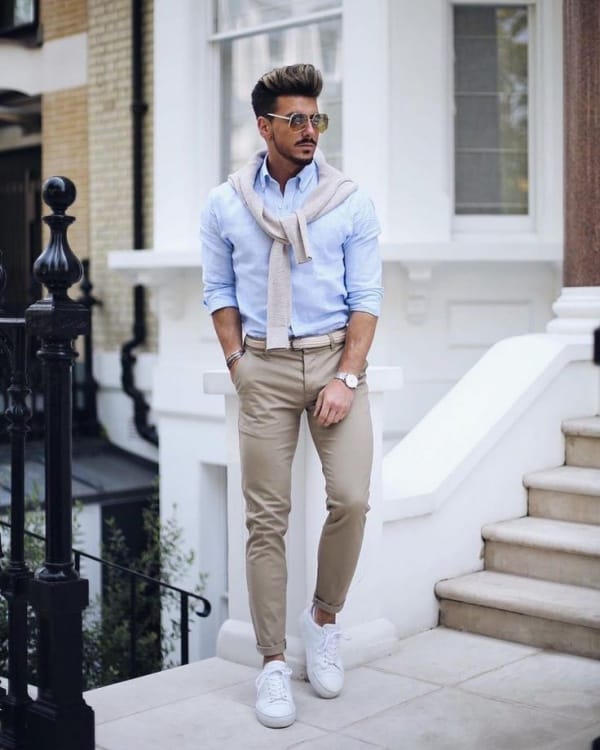 Image Source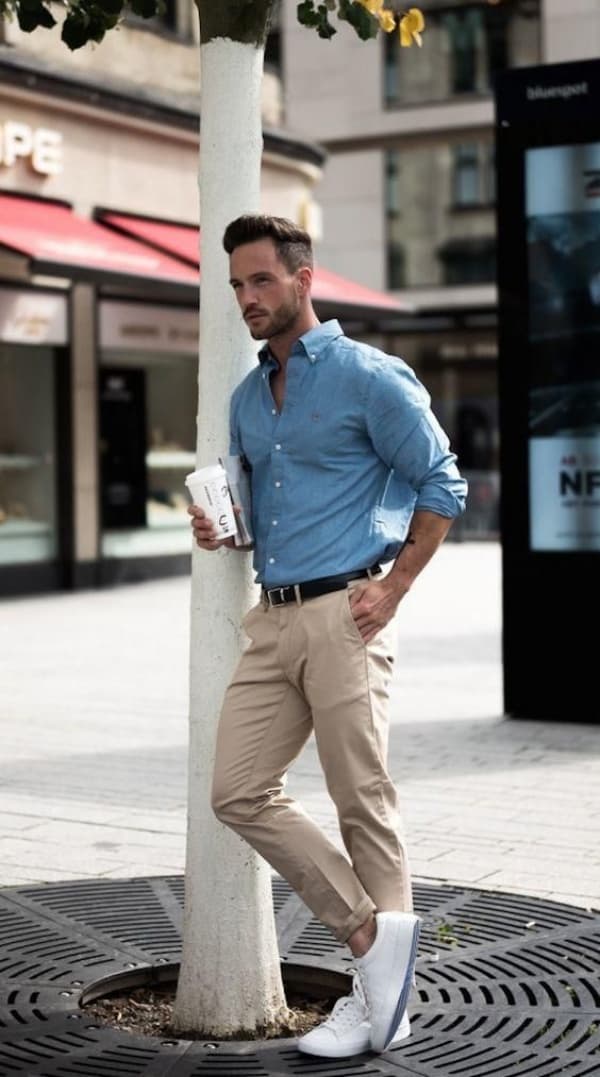 Image Source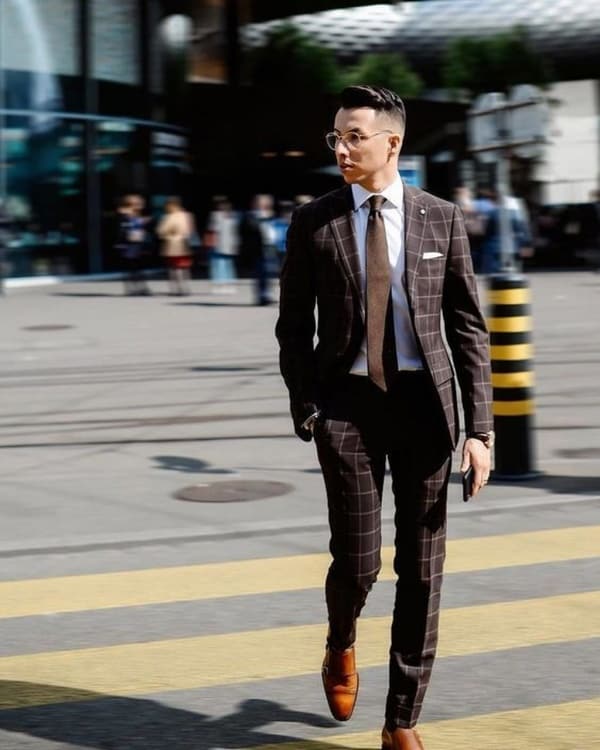 Image Source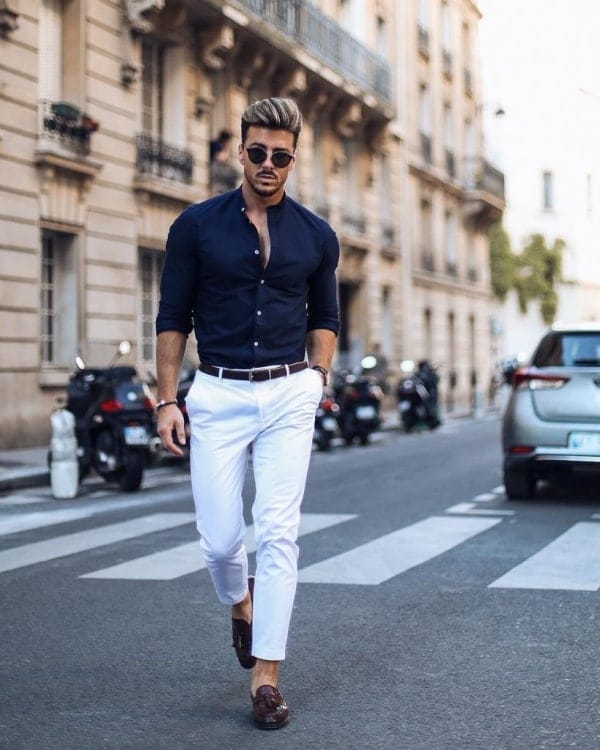 Image Source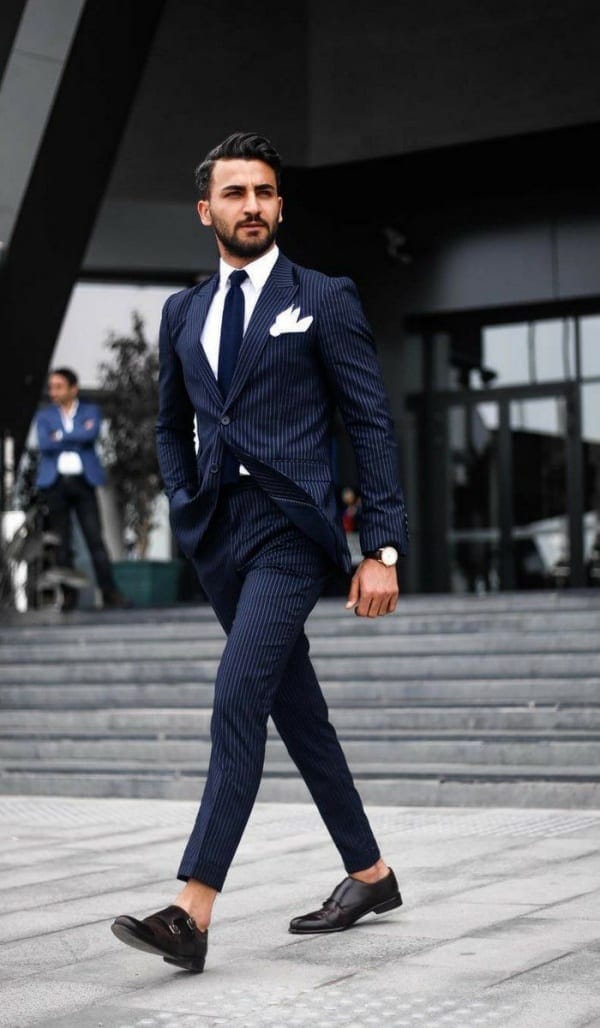 Image Source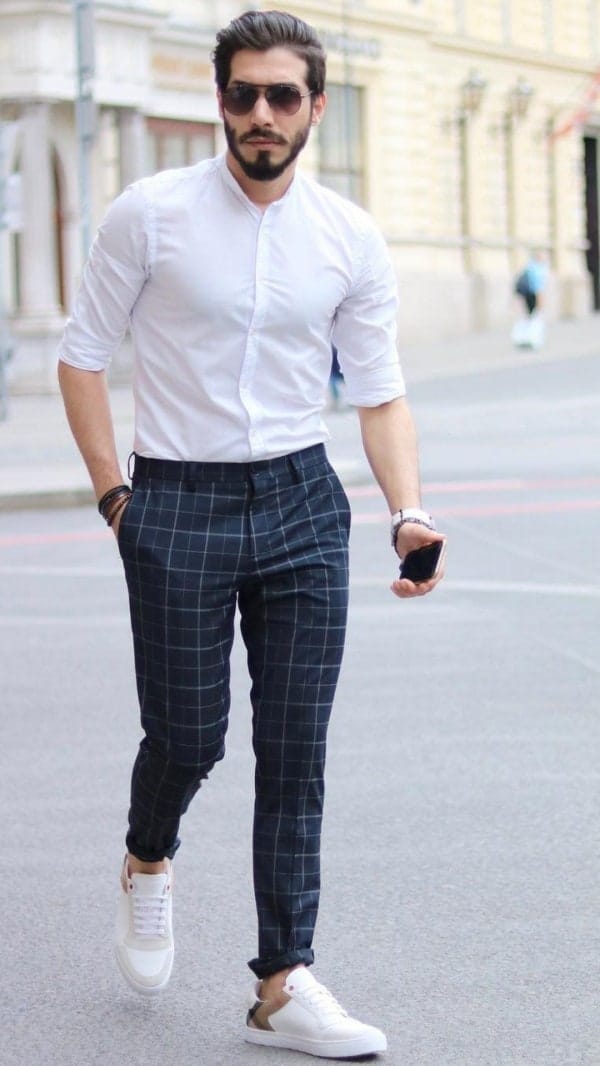 Image Source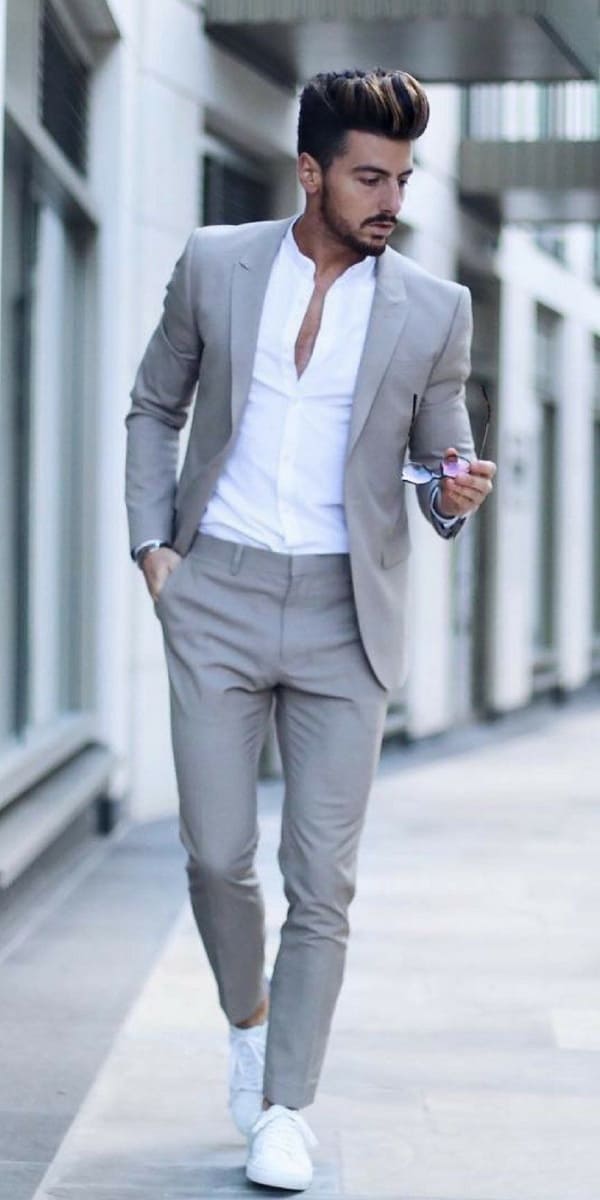 Image Source
Friends! Remember, your formal wear must always be selected carefully because the impact the dress makes can actually help you to create a good impression in a gathering. When it comes to choosing the right Indian attire for a particular occasion, there is no dearth of dashing formal outfit ideas for men. We hope these trendy ensembles will definitely make it easy for you to enhance your style statement. Also, here we are giving you some Best Semi Formal Outfit Ideas For Men. Have a look-