Not only women, but men also are crazy about fashion and style statement. So one of the most preferred trousers by men is Jeans and there is no denying that dark jeans outfit are some of the most versatile jeans around. Thanks to their neutral hue and flattering appearance dark jeans can suit anyone as well as work for almost any occasion. But sometimes they are very confused about what to wear with dark jeans men.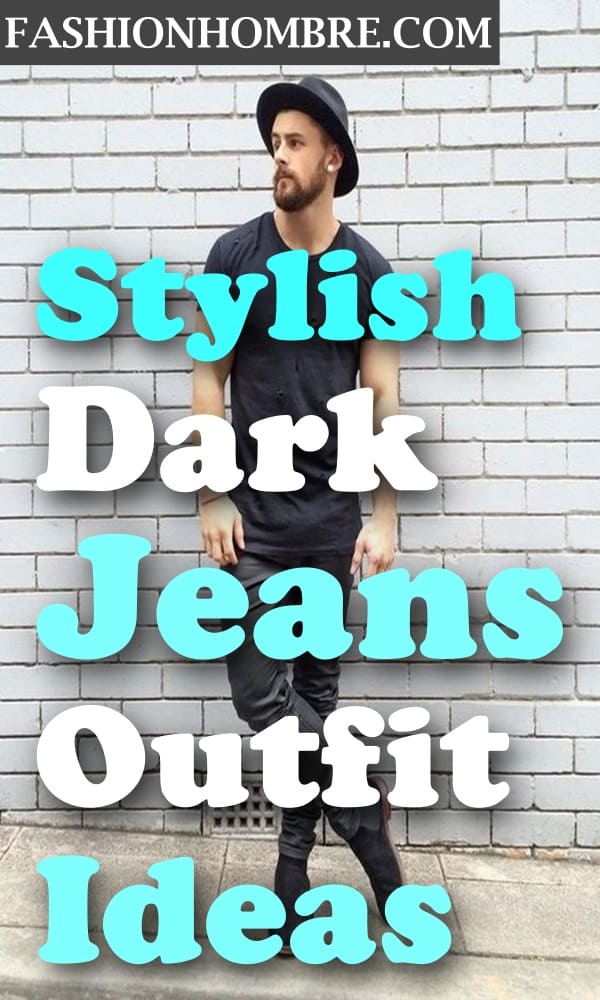 Dark jeans outfit can look fashionable with a variety of shoes, depending on their style. But if you are used to wearing other types of pants rather than dark jeans it can be sometimes tricky to style. Though, in this post, we are here for you to tell you how to wear dark jeans for men as well as a list of 15 Types of dark jeans outfit ideas from which you can choose as per your choice. Checkout Some Cool Outfits For Teenage Guys.
Stylish Dark Jeans Outfit For Men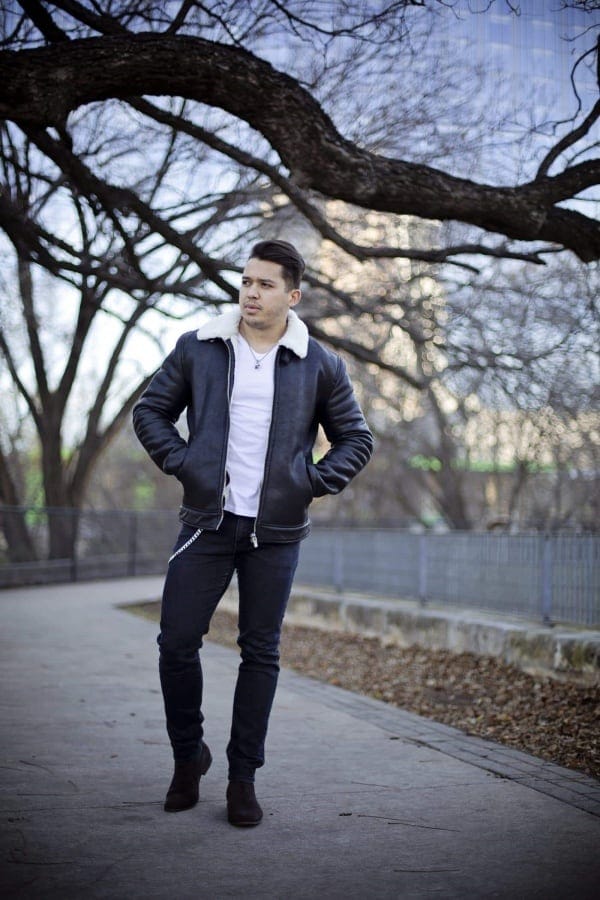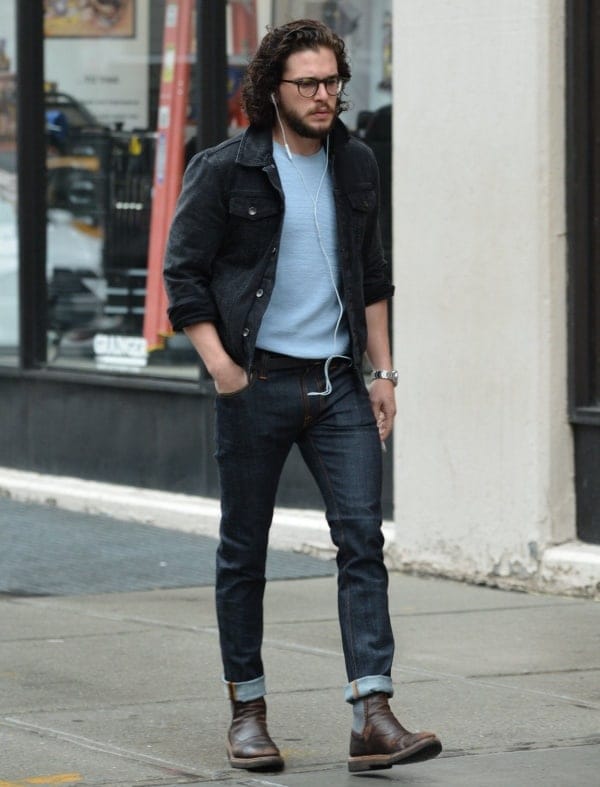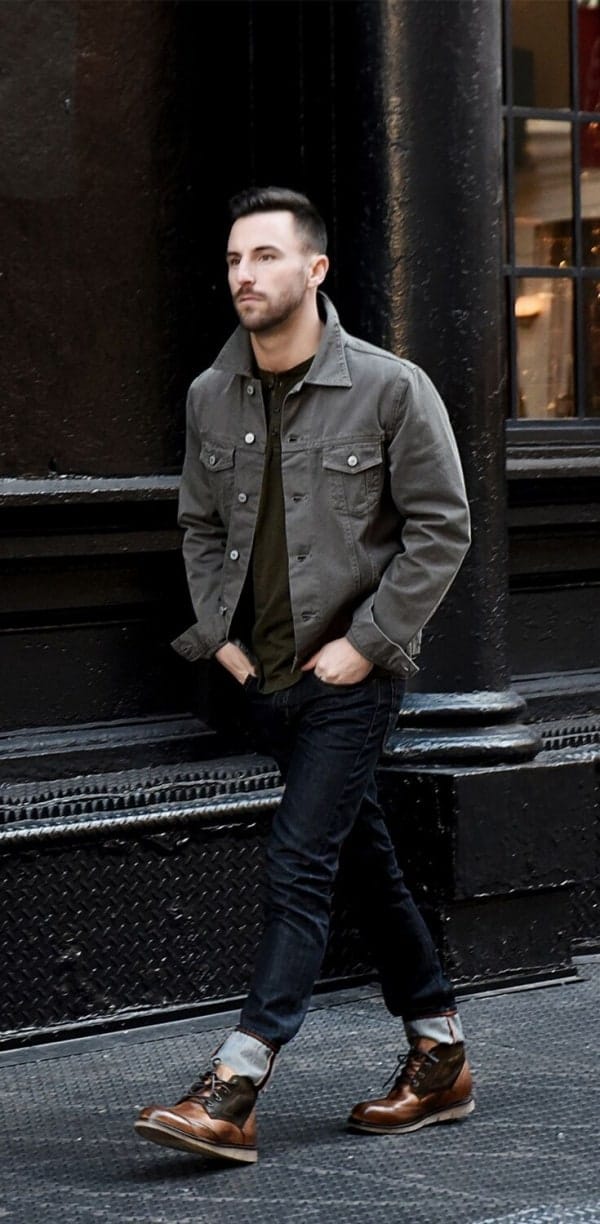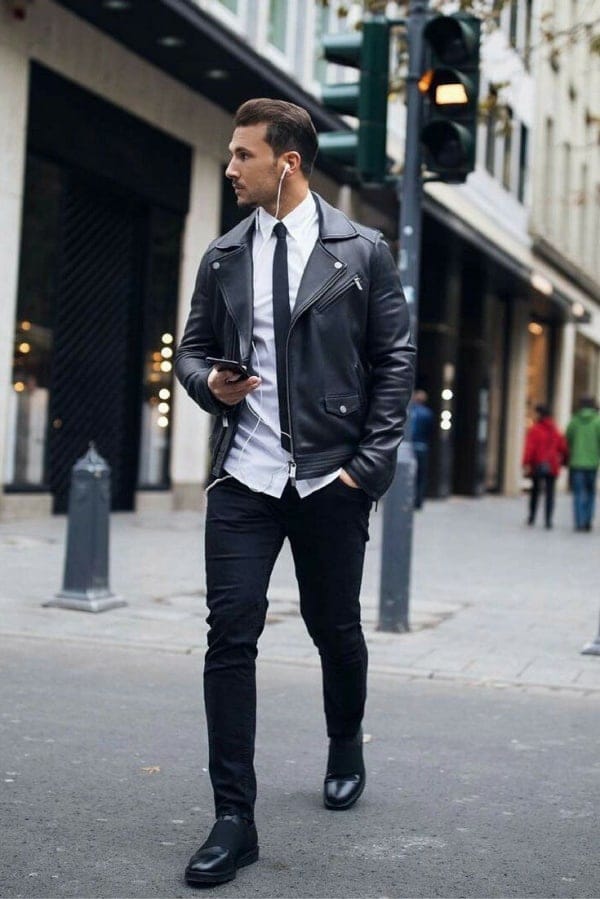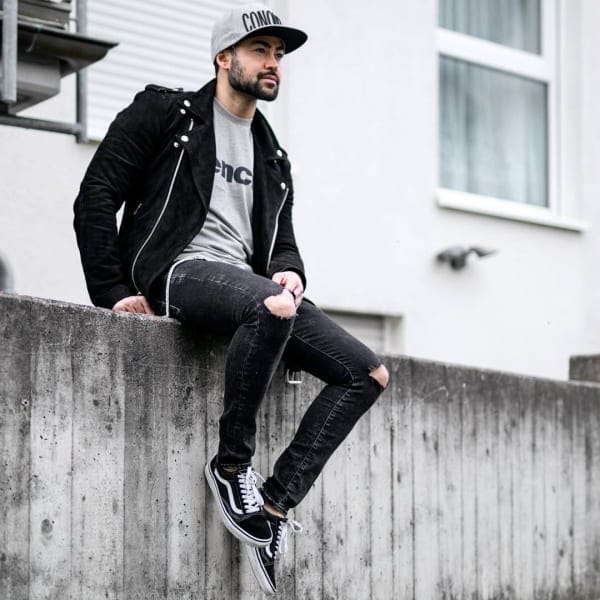 How To Wear Dark Jeans For Men?
Dark jeans are one of the most preferred outfits selected by guys. In general, the jeans are casual, stylish and versatile. There are various types of jeans from you can choose as per your comfort such as high wasted jeans, skin-tight, narrow, straight, ripped and many more. Whether worn with cozy sweaters, denim jacket and sneakers dark jeans can look fantastic. Here we are giving you some tips on how to wear dark jeans for men.
In winter, to wear dark jeans choose for layers styles on top, like puffer jackets and cable-knit sweaters.
Partner dark jeans with tops in neutral colors like grey or white, and rich wintery hues such as burgundy.
In summer, to wear dark jeans, match them with a lightweight t-shirt and blazer.
When it comes to footwear, sneakers suit casual outfits and boots work for a variety of looks.
Different Dark Jeans Outfit Ideas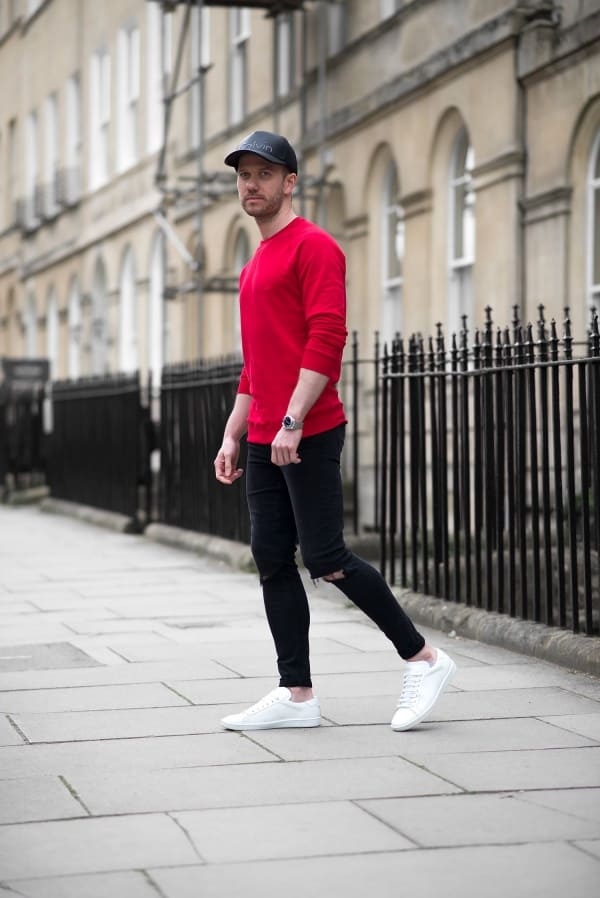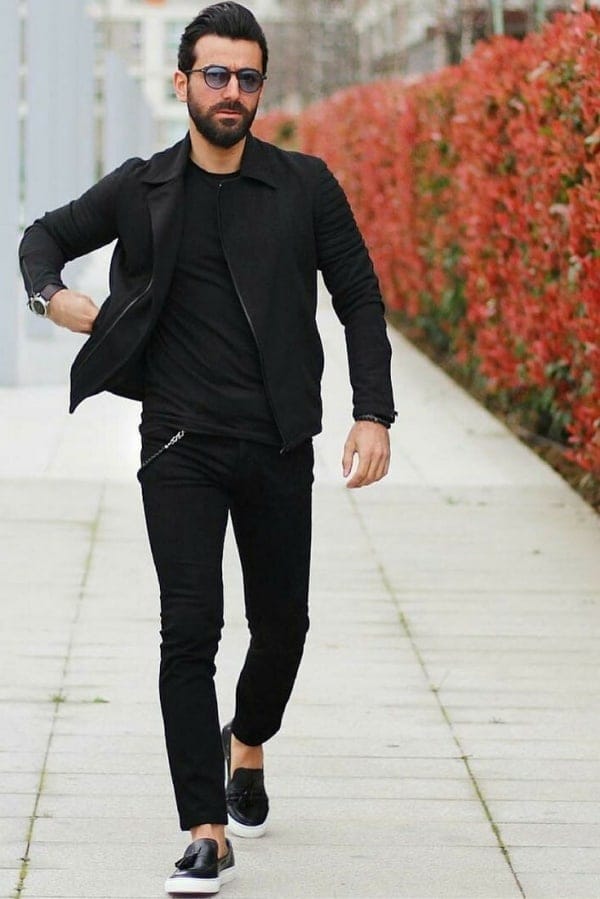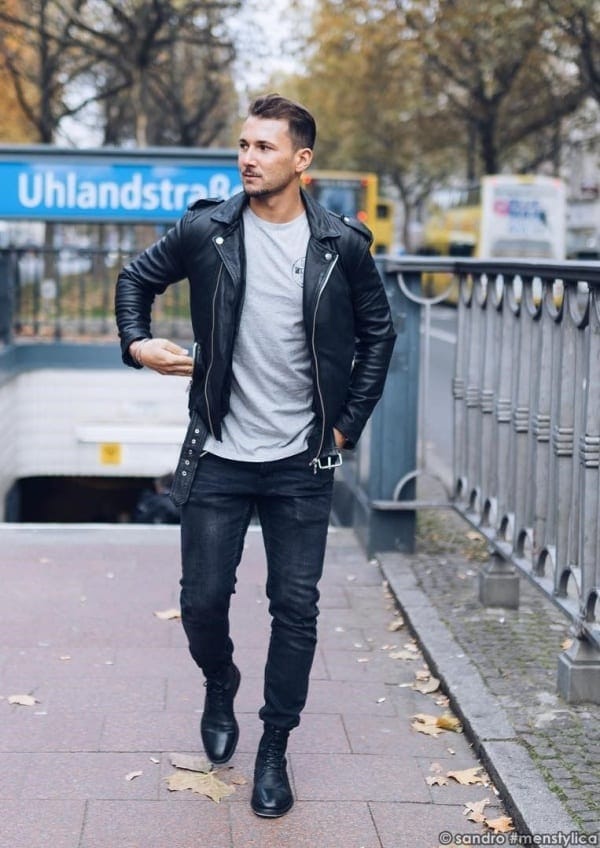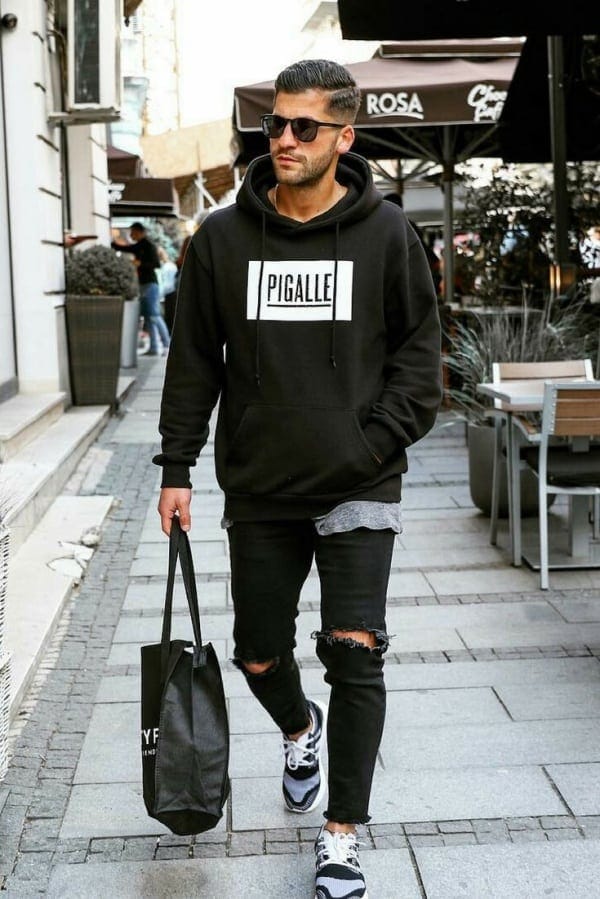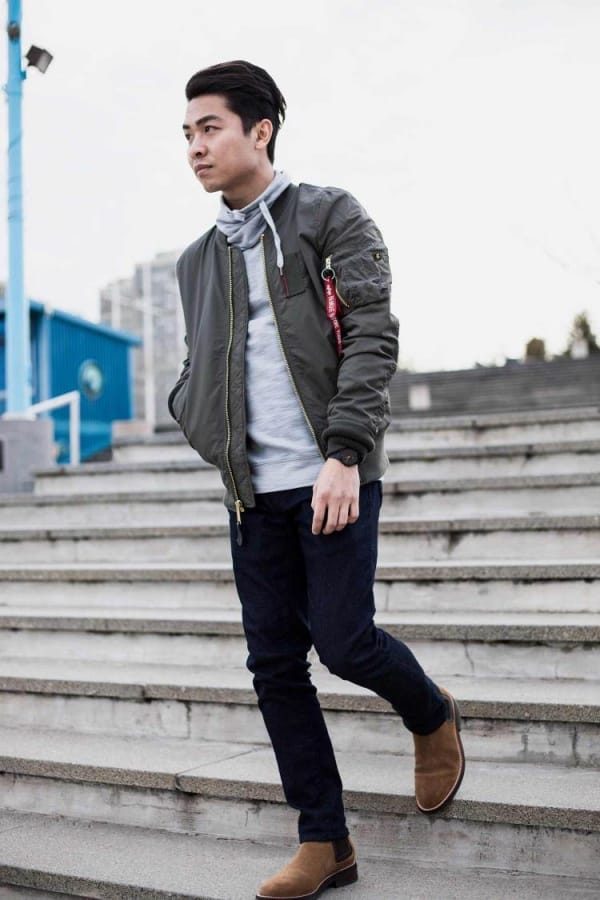 Dark Jeans With Denim Shirt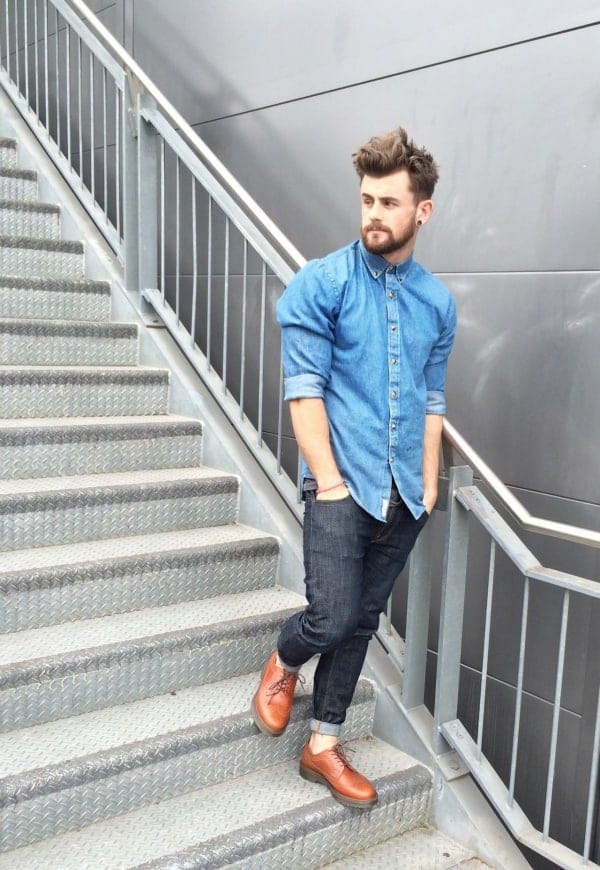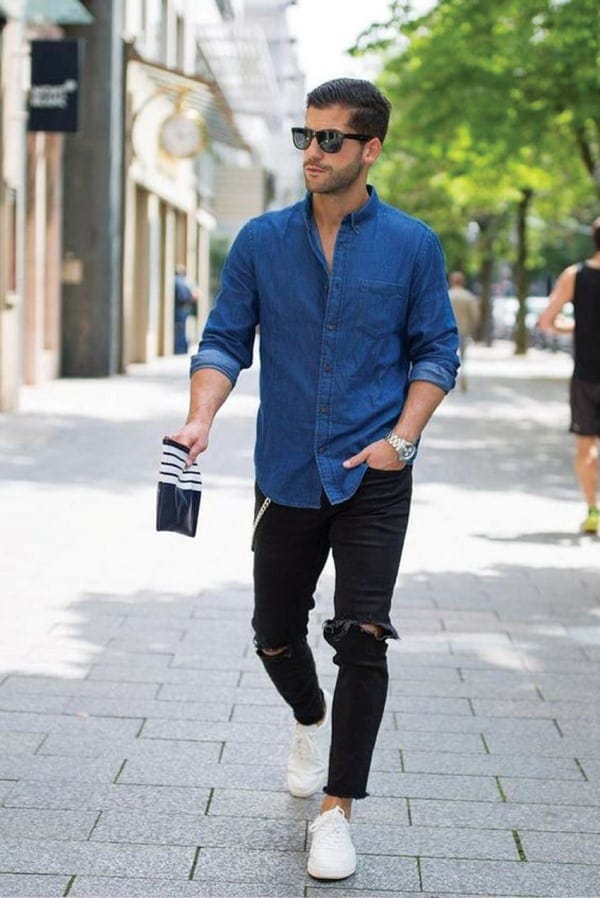 The combination of Dark Jeans with Denim Shirt works superbly. You can choose any dark color shade jeans such as black or blue with a denim shirt. This dark jeans outfit gives a fresh as well as a stylish look. In addition to this, you can complete this look by adding a pair of black boots and cool sunglasses as per your choice.
With a Polo T-shirt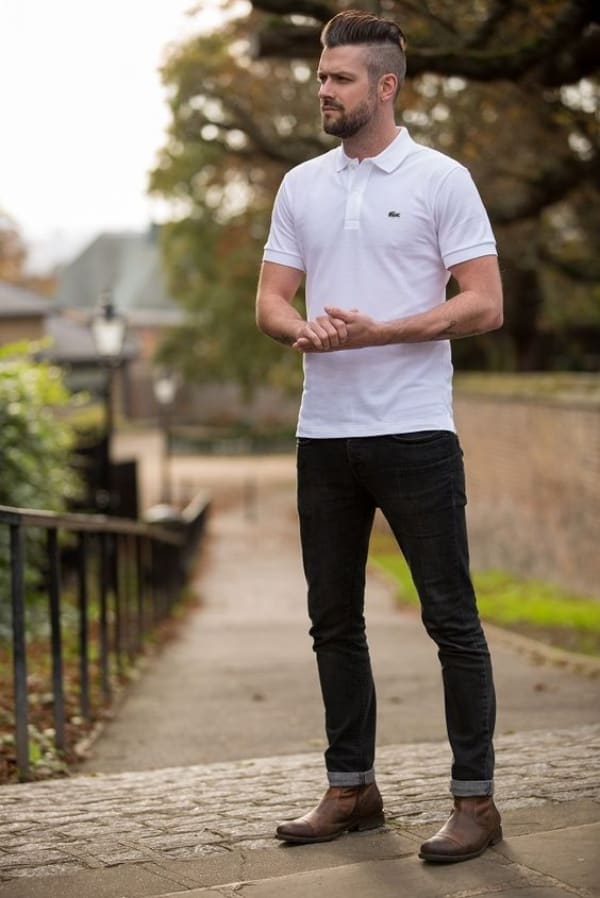 You can wear a Polo T-shirt with dark color jeans. The fashion of dark jeans with a Polo T-shirt is never out. If you are thinking about what to wear with dark jeans men, which give you a high comfort, then you must go for Polo T-Shirts. For summers you can choose light color t-shirts such as white, light yellow and many others.
Black Jeans And Graphic Coat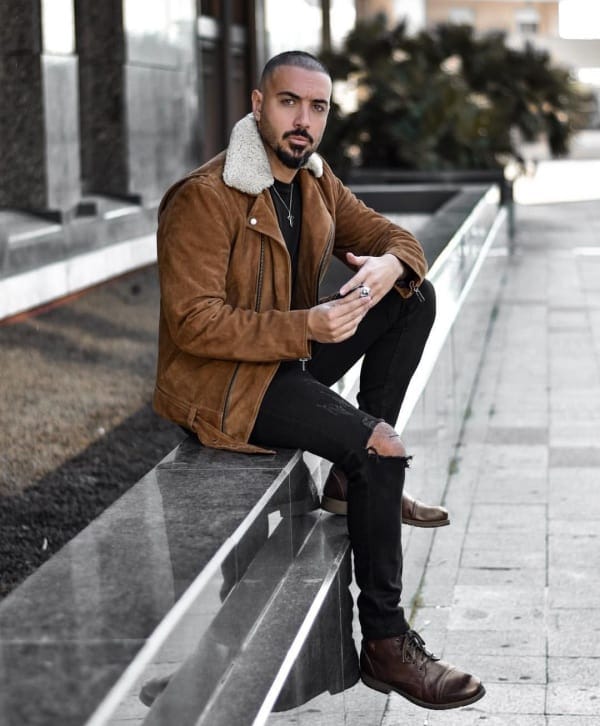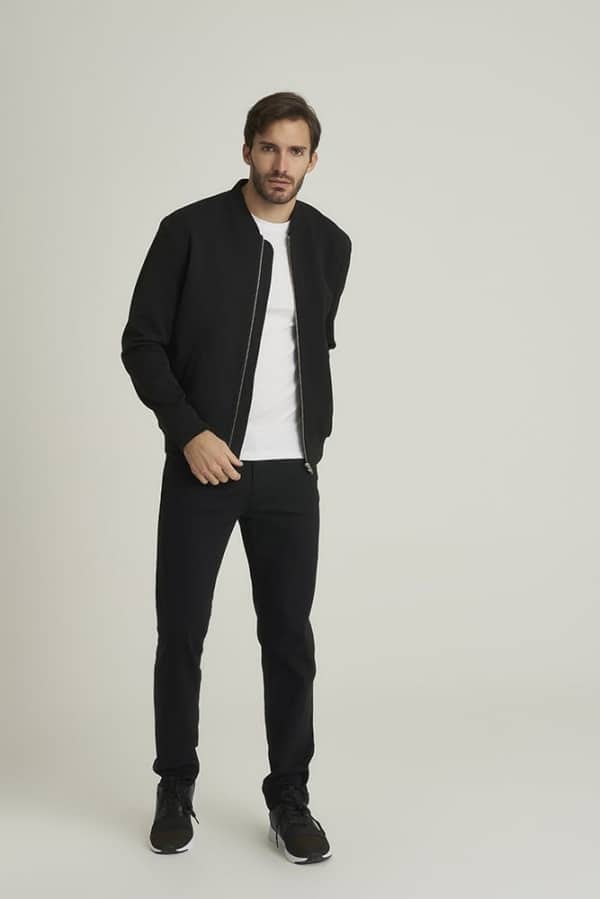 No doubt, that black jeans are a basic wardrobe essential for many men. This dark jeans outfit is an ideal outfit for winters and the graphic coat looks very chic. It is a perfect idea to achieve a simple and stylish look in the winter season along with a black turtleneck warmer. Moreover, these Black Jeans and Graphic Coat is an ideal combination to wear at casual meetings also.
Dark Jeans And Vest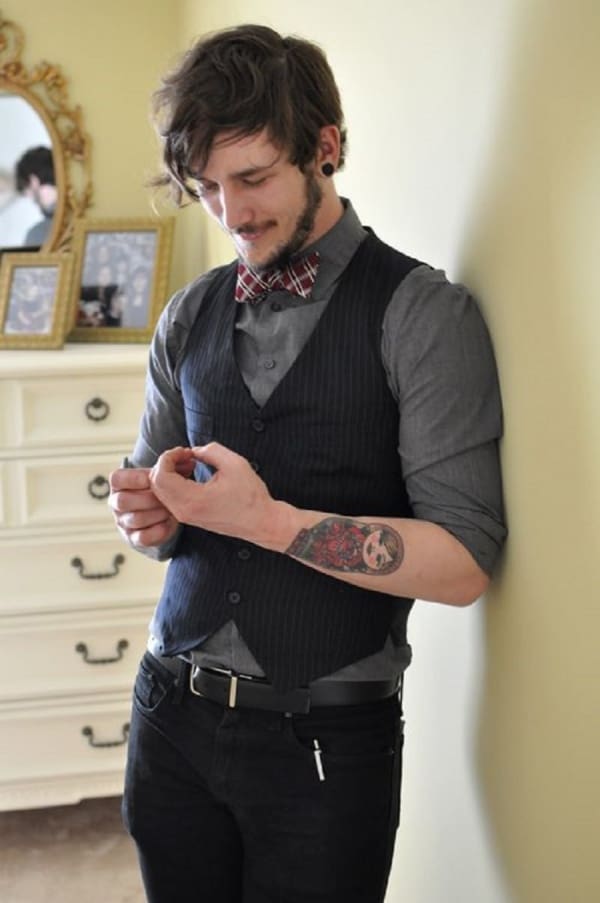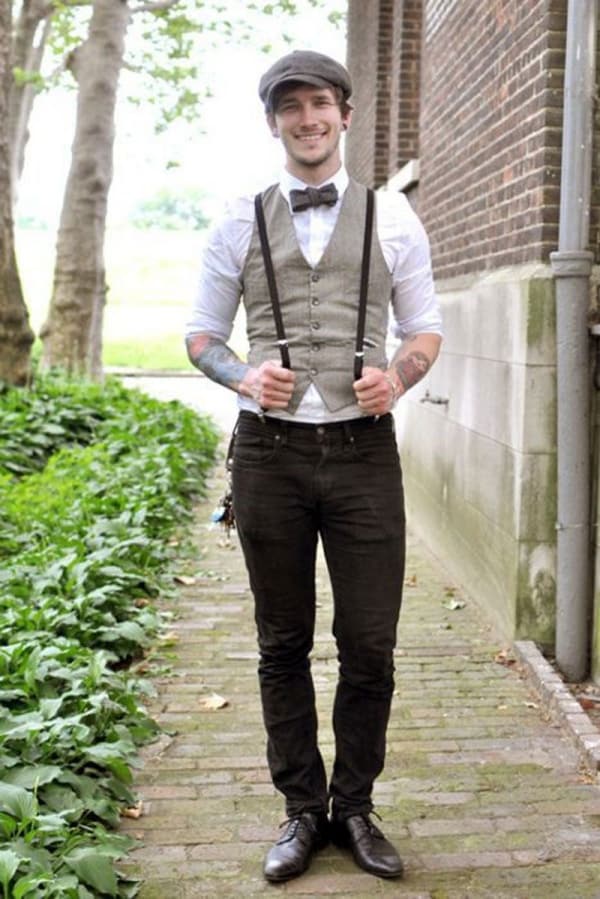 A vest is considered as one of the most versatile layering pieces for fall and winter. When you match it up with dark jeans then you will surely get many compliments. Vests look amazing over your base layer or under a jacket, like a denim jacket or a leather jacket. They also add a bit of warmth and hence are great dark jeans outfit men. Here We Have Some Cool Black Pants With Brown Shoes Outfits.
Black Jeans And Shirt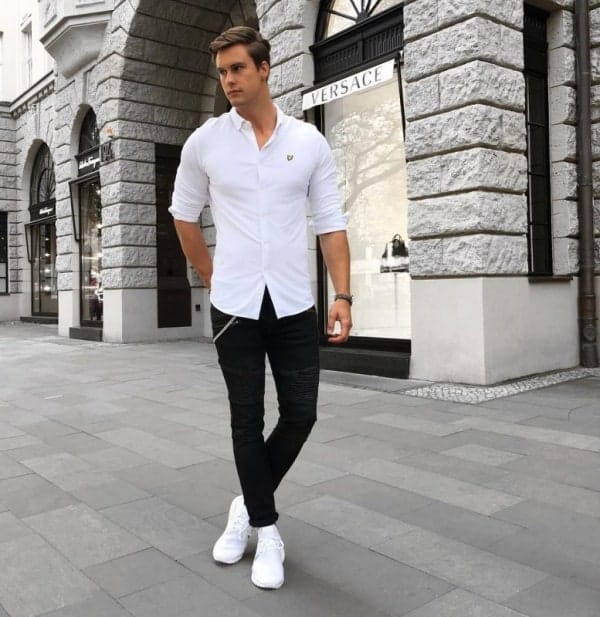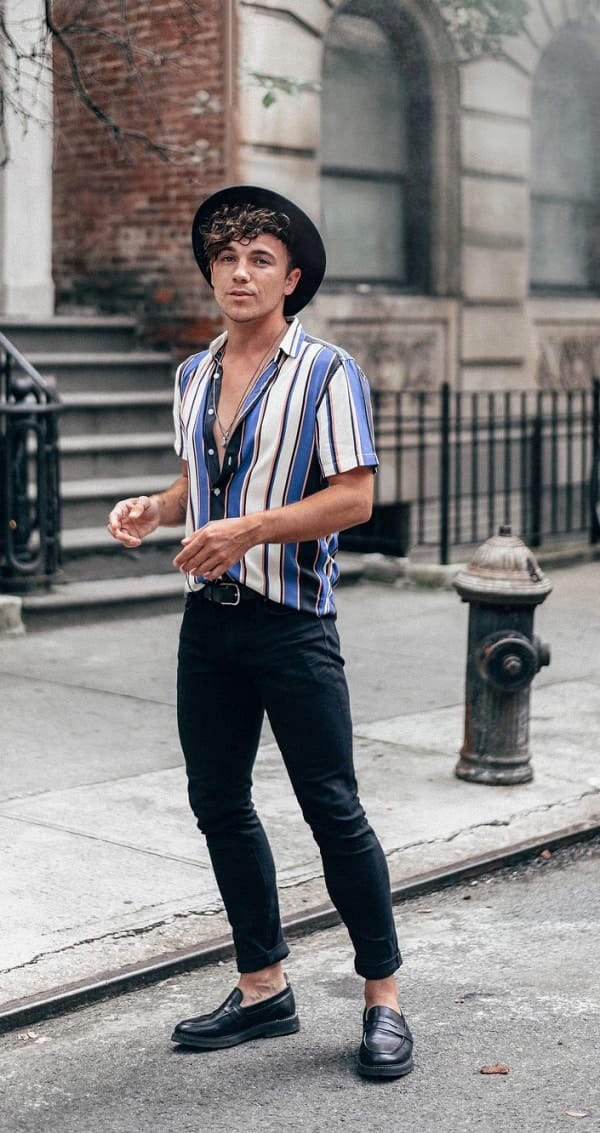 If you are thinking about what to wear with dark jeans men then you can also go for black jeans and a shirt. Whether you go for matching black shirt or any color shirt with dark black jeans, it will always help you to leave a strong impression on everybody. For completing your look you can wear leather shoes.
Sweatshirt And Dark Jeans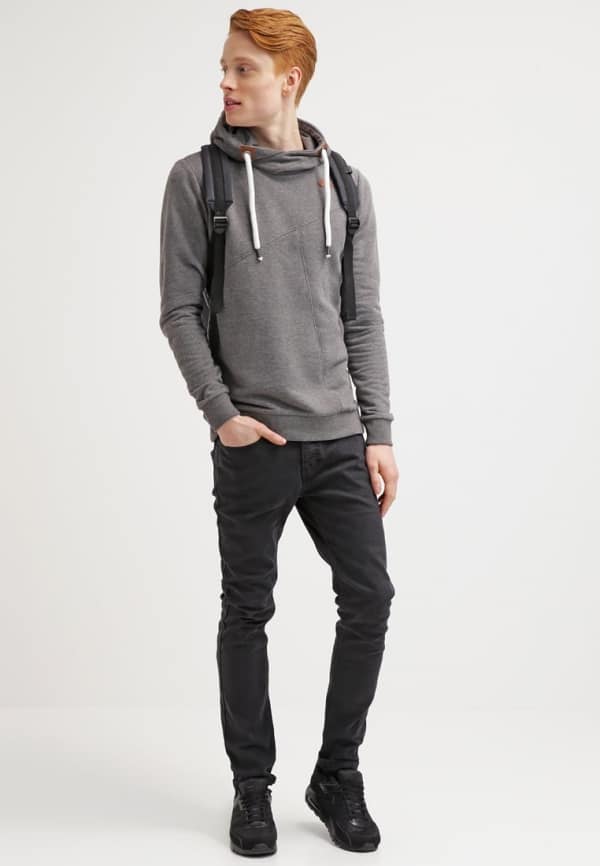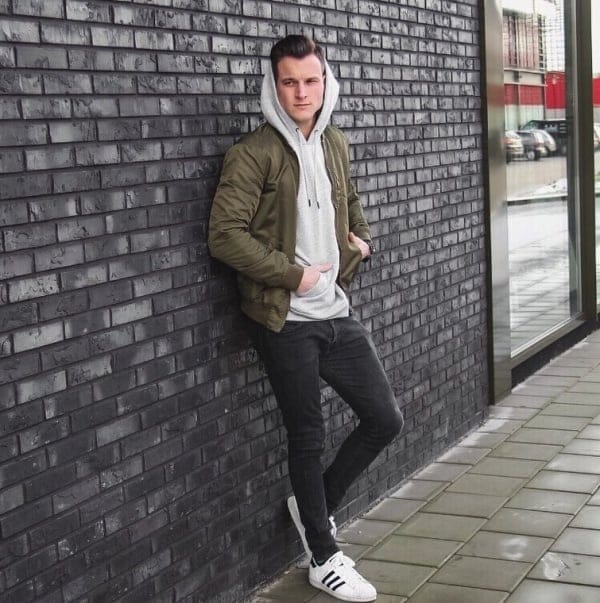 Another wonderful dark jeans outfit ideas are to wear it with a sweatshirt. If you will wear a cotton sweatshirt on hot summer days then you will find it very comfortable. This is a perfect look to hang out with your friends on weekends or to go on a date also. Furthermore, you can select the color of jeans and sweatshirt matching or contrast according to your desire.
Blue Jeans With The Checkered Shirt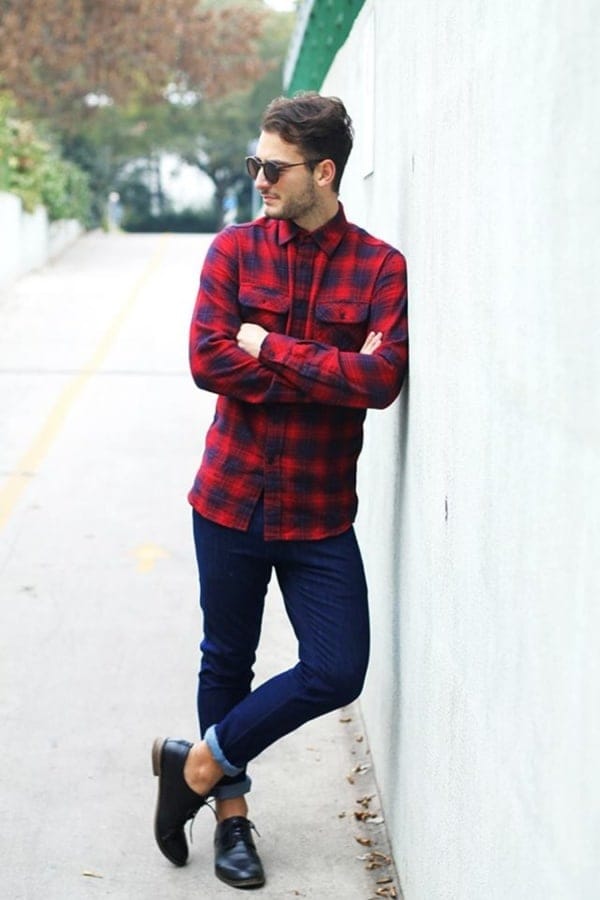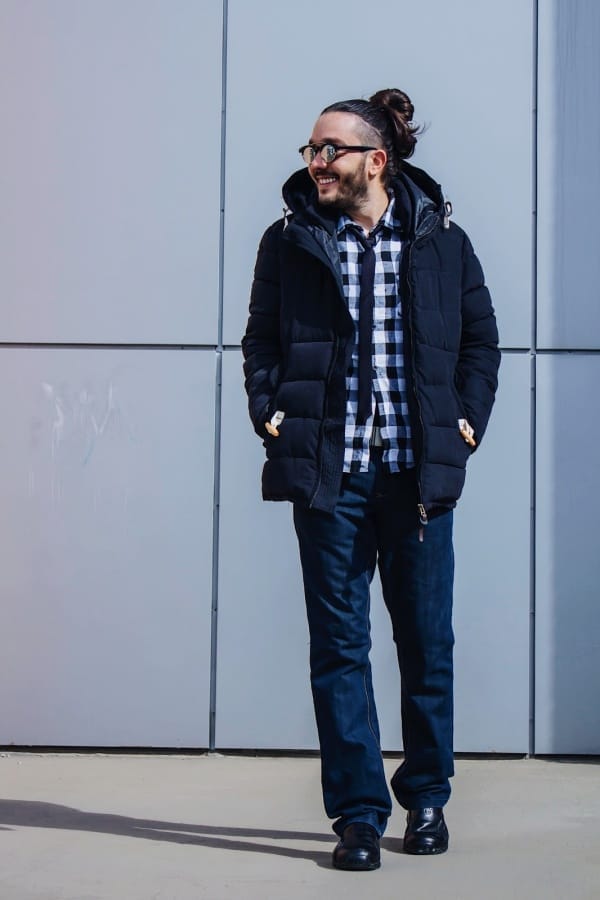 One of the most popular as well as comfortable dark jeans outfit men in Blue Jeans with a checkered shirt. No doubt, with a little bit of effort checkered shirts, can be dressed up for smart-casual occasions as well as day-to-day look. To give your outfit a more wonderful look paired up a checkered shirt with dark blue jeans.
Sweater Over Shirt With Dark Jeans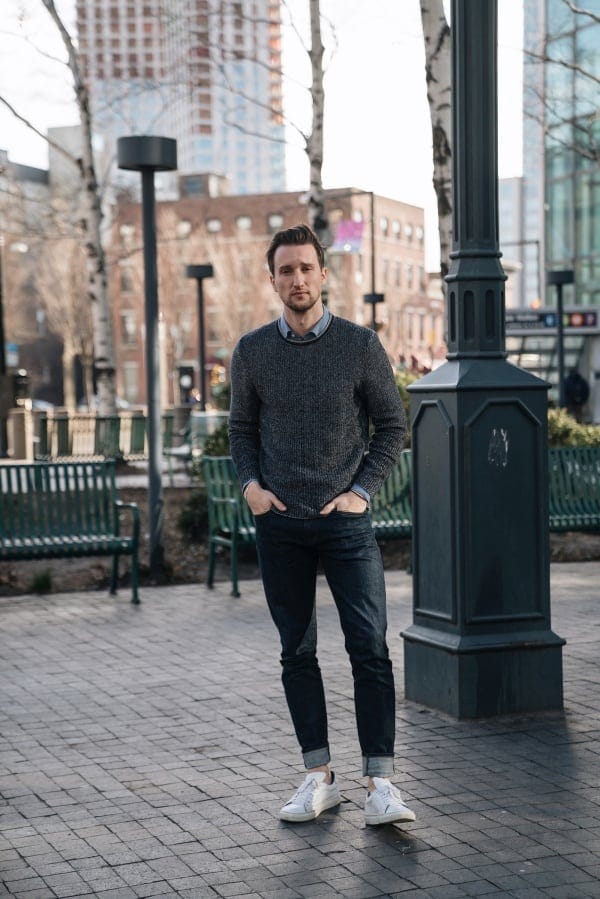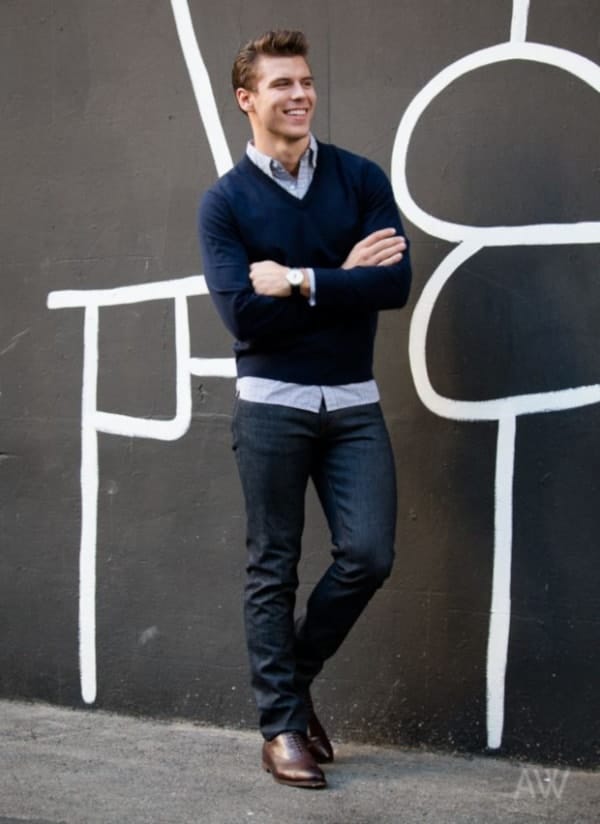 One of the superb answers to the question of what to wear with dark jeans men is a sweater over a shirt. One of the secret weapons of stylish men is layering. For a better look, you can leave your shirt untucked but don't forget to tuck the collar of your shirt nicely under your sweater. Apart from this, if you are thinking to wear a light color shirt then a dark color sweater with dark jeans will look superb.
Checkout: Best Plaid Pants Outfits For Men
Leather Jacket, T-shirt, and Navy blue Jeans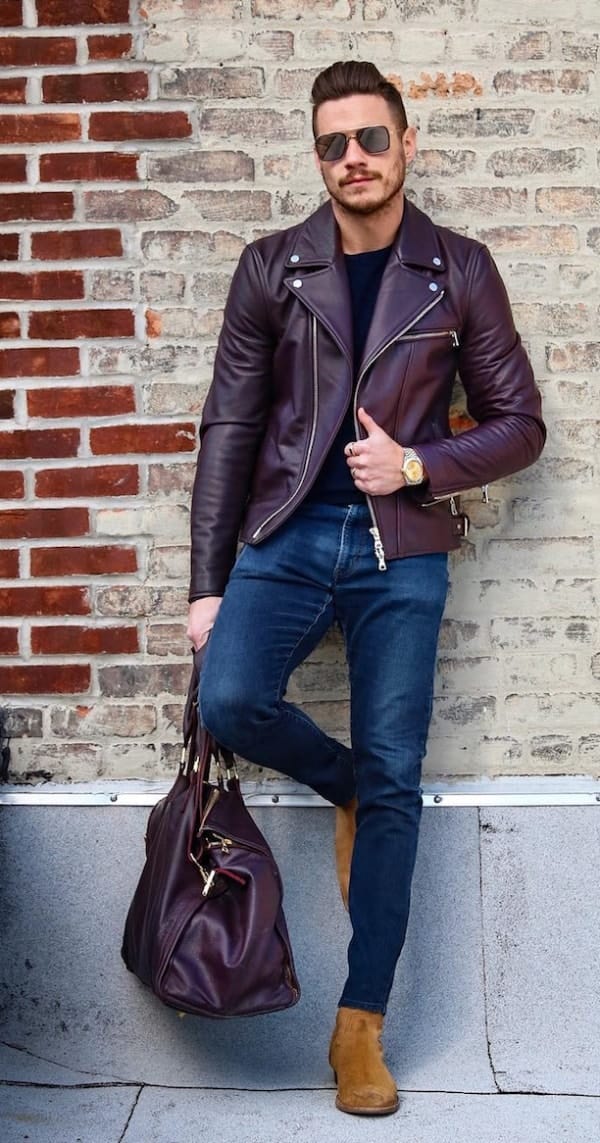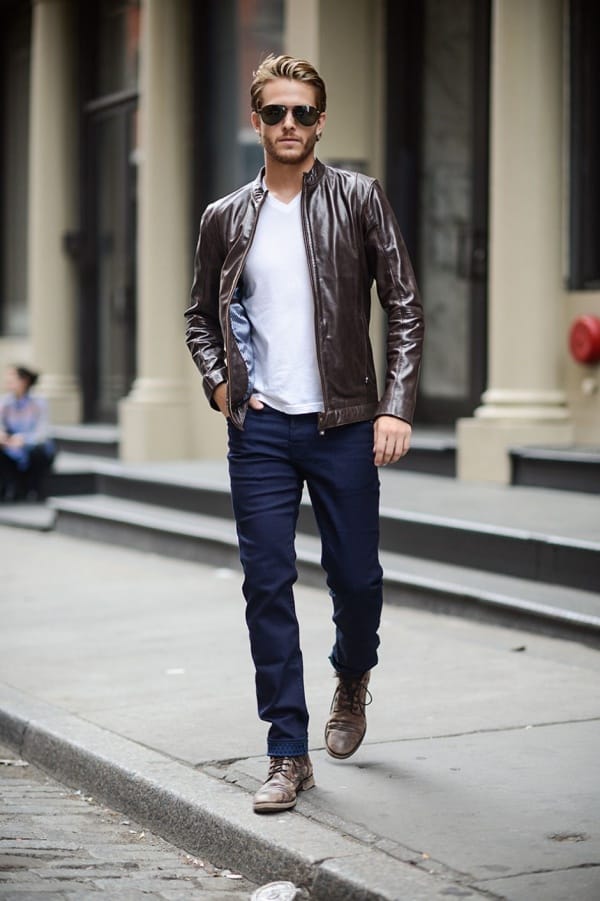 If you are looking for dark jeans outfit ideas then you can go for a Leather Jacket, T-shirt, and Navy blue Jeans. This outfit will give you a simplified appearance. It works as an ideal outfit from late-night party to formal get together. Furthermore, this amazing outfit idea will surely retain the proficient tone as well as plenty of charm.
With Dark Color Shirt and Boots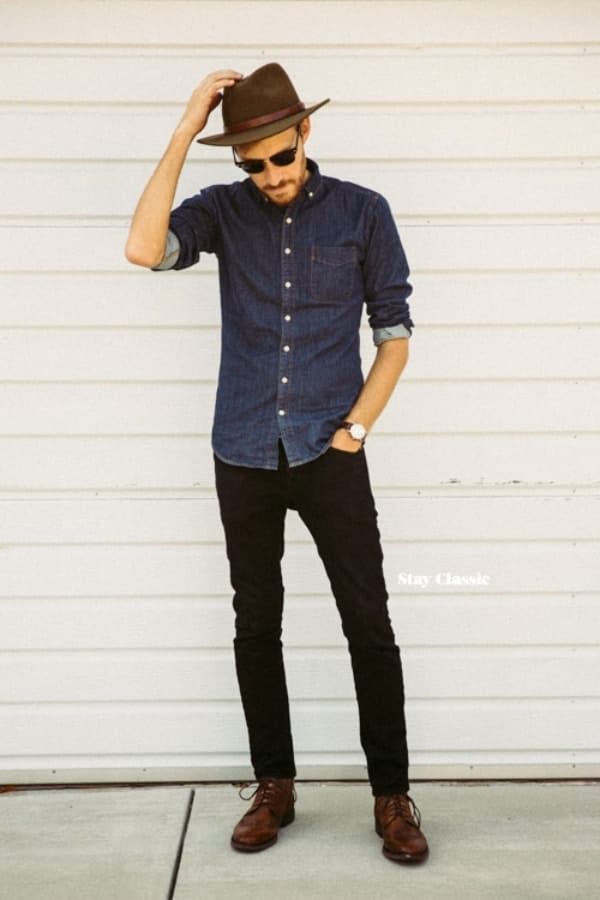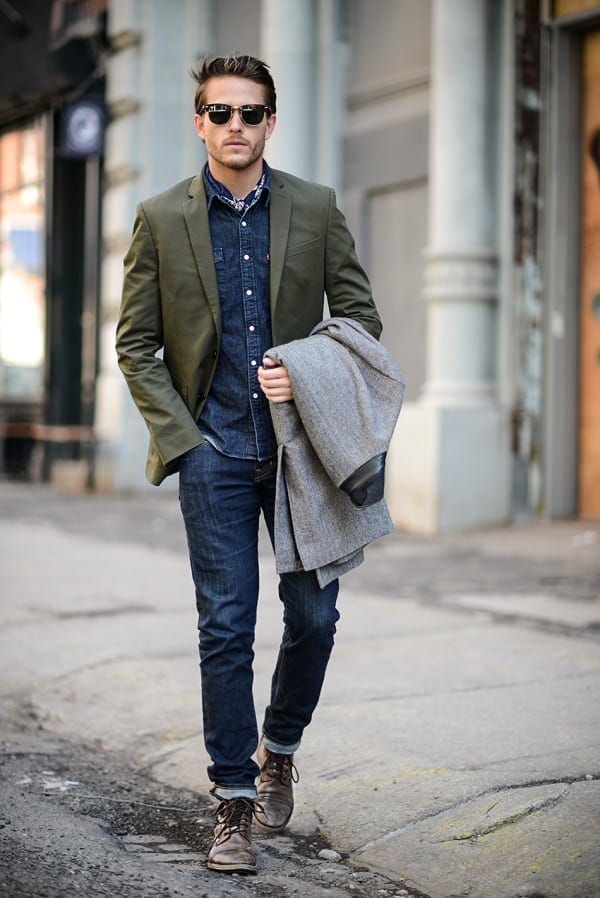 This is an easy outfit combo that is easy to carry. Dark jeans with dark color boots will give you a perfect look for a business meeting in outdoors. You can try flannel shirts as this can add a little more to your look. As per your choice you can try classic work boot or leather desert boot. Additionally, for extra warmth, you can also layer a jacket if you want. Checkout Some Best Semi Formal Outfit Ideas To Look Super Stylish.
Printed Shirt With Dark Ripped Jeans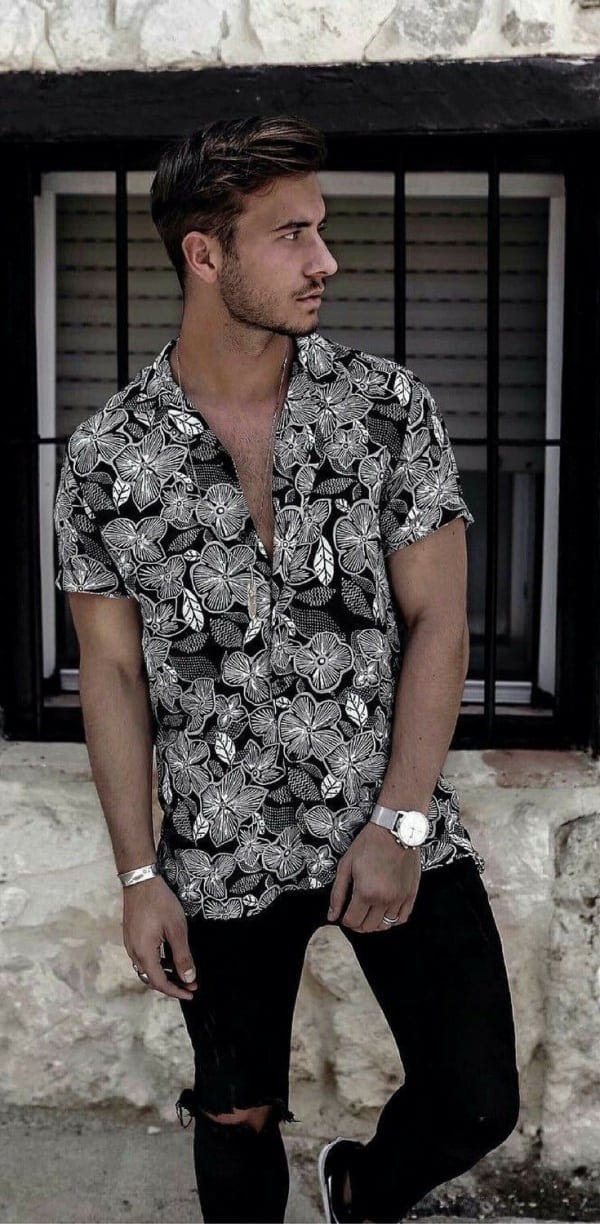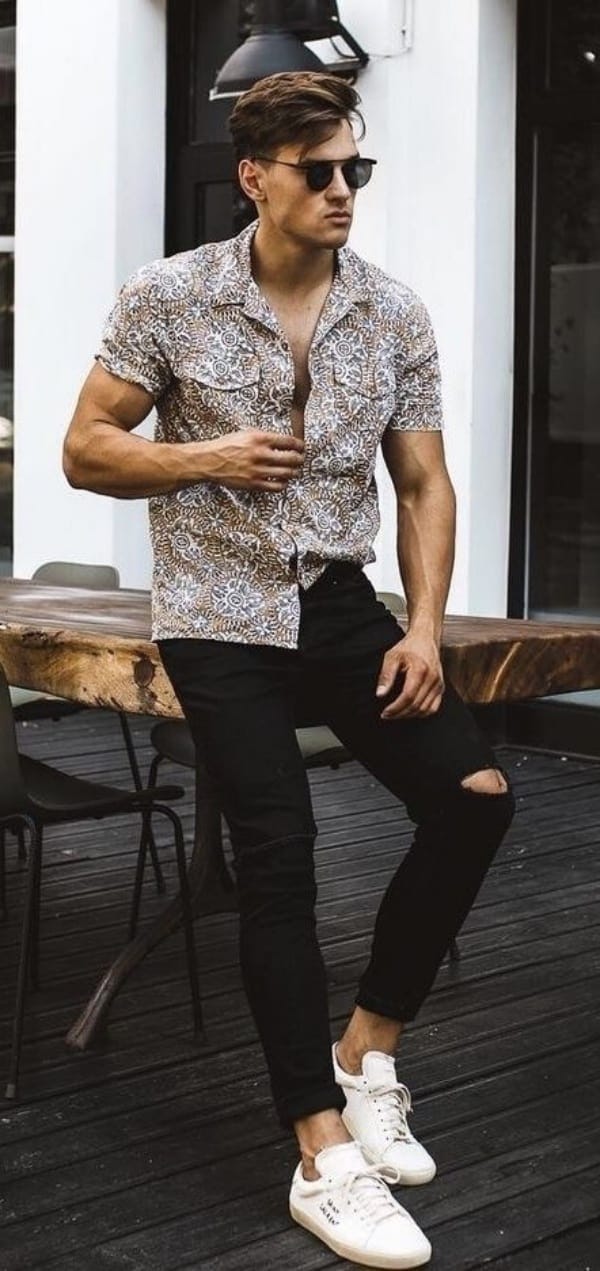 If you are truly confused about what to wear with dark jeans men then you can try Printed Shirt with dark-colored ripped jeans. To have a cool as well as a trendy look in summers you can try this outfit with no doubt. Match it up with nice sneakers and be ready to get compliments from for your friends for this wonderful look.
White Professional Shirt With Dark Blue Jeans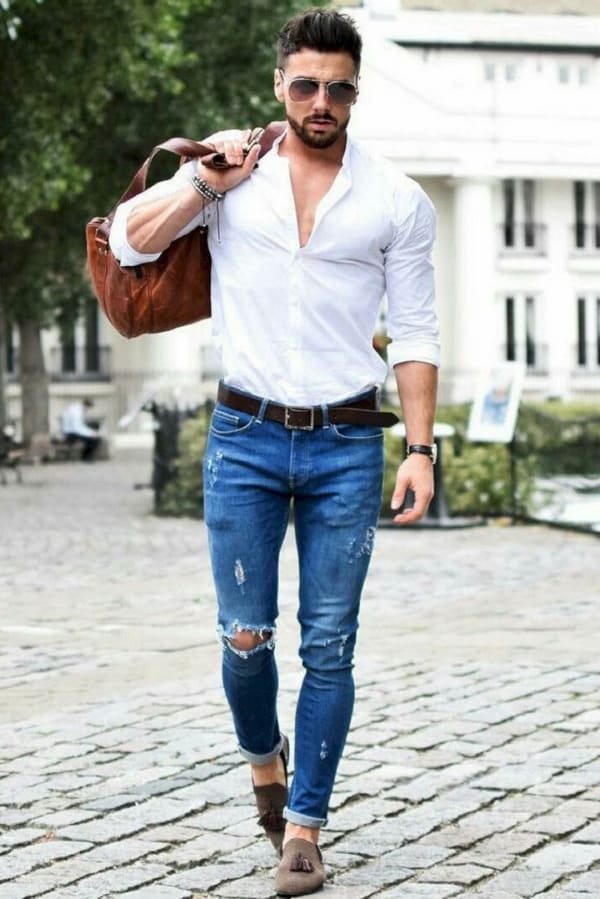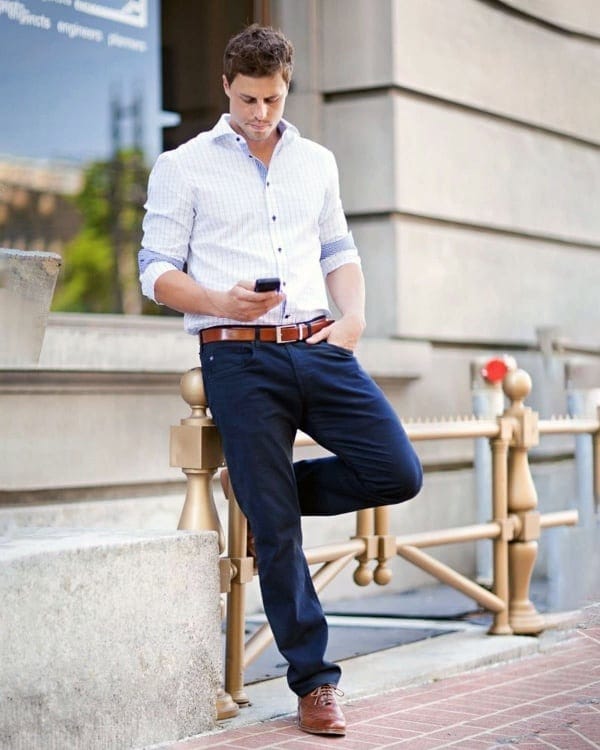 A light-colored white shirt with dark blue jeans will surely give a sense of professionalism. These dark jeans outfit men will go flawlessly well. You can also wear a blue color tie if you want. For a more amazing look match it up with brown loafers as it will add a little more to your look and hence will be an outstanding combination.
Related: Best Back To School Outfits For Guys
Henley Shirts, Dark Jeans, and Boots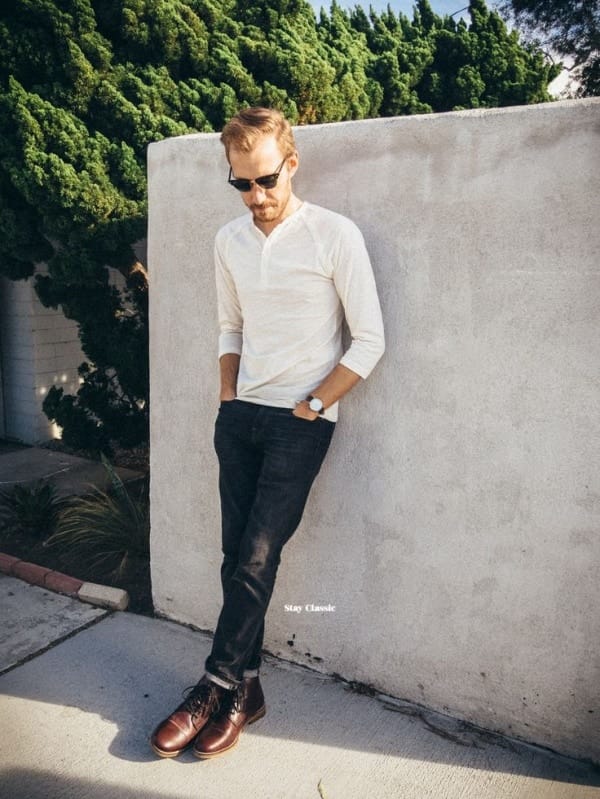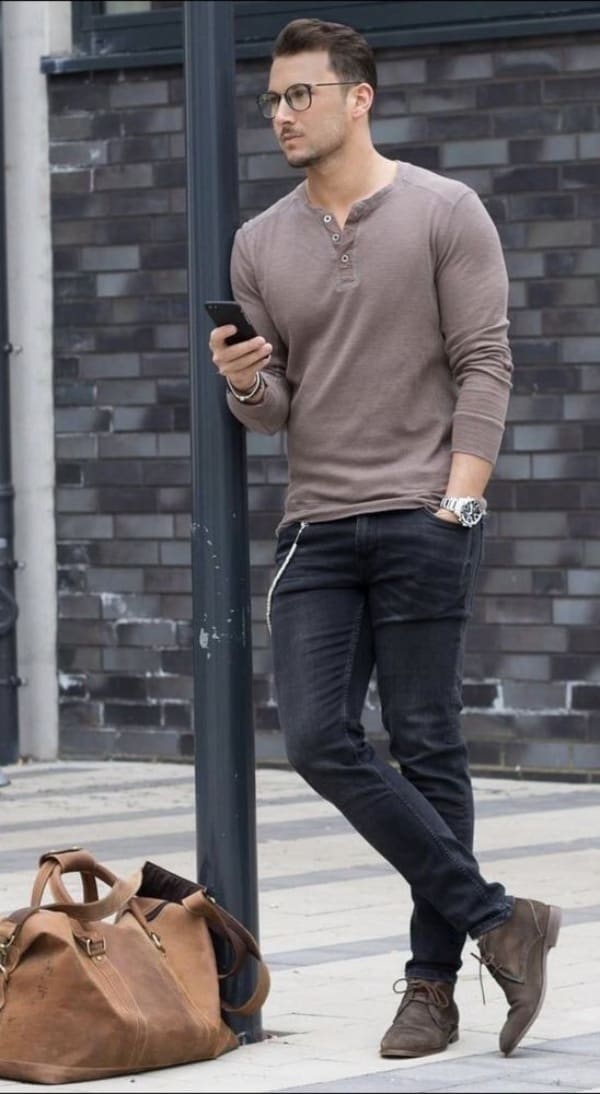 This is one of the classic combos that pretty much any man can pull off with self-confidence. Henley shirt is the same as a t-shirt but it has a placket under the neckline with a short column of buttons. This looks perfect with boots and is perfect for layering. Therefore, Henley Shirts, Dark jeans and Boots give you a smart and fashionable appearance.
With Floral Shirt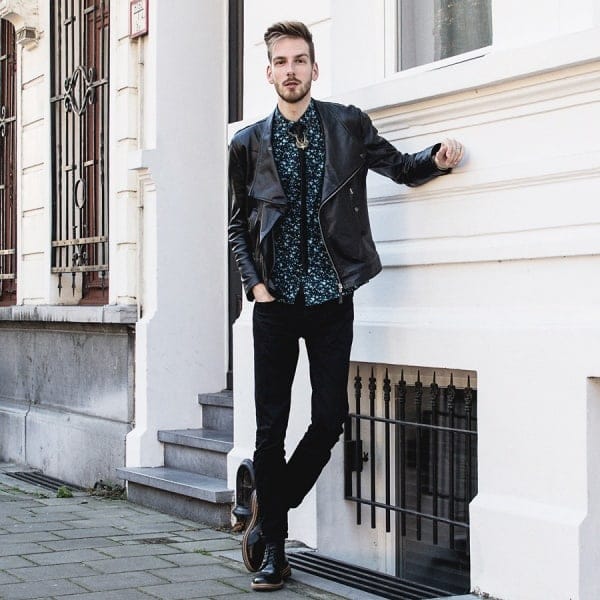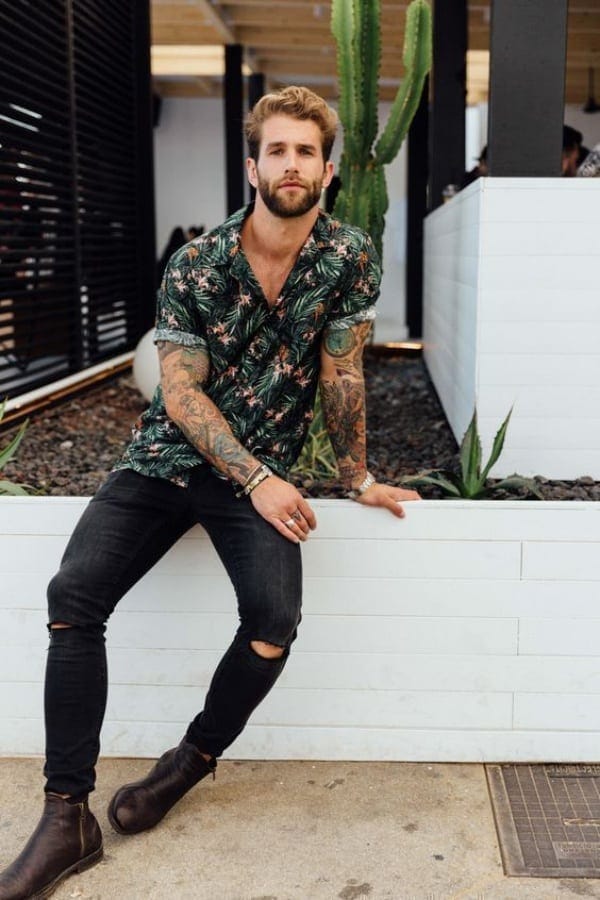 This is one of the most casual outfit ideas, which are perfect to wear in summers. You can wear them with dark jeans and a nice pair of slippers for a beach holiday. There are various shirts available with small and big floral prints, so you can choose accordingly. This outfit idea gives a chic escape for men from their regular fashion routine.
Related: Casual and Classy Outfit Ideas For Guys
Light-colored Blazer With Dark Jeans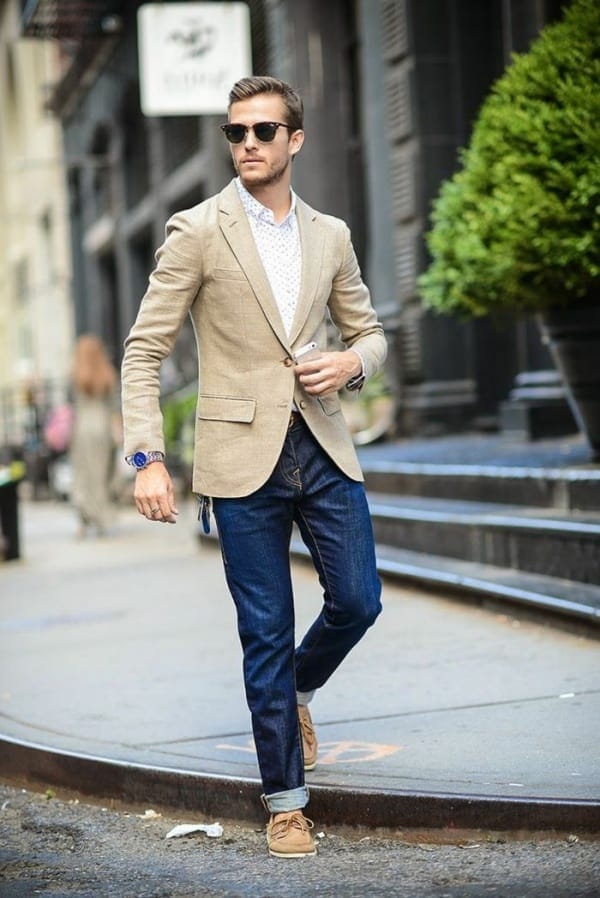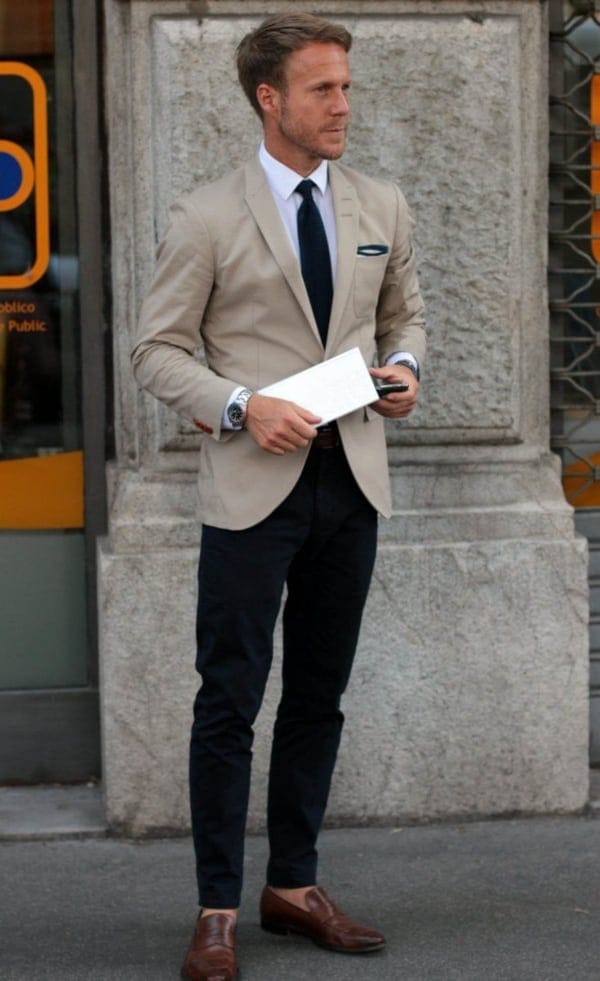 Wear a light color blazer such as white or light blue over your shirt. It will be an overall lovely combination with dark jeans such as black. Under your blazer try to wear a dark color shirt to get an amazing look. Wear a nice pair of shoes to get a nice change of swiftness for the hectic life in the office. This ideal look will help you to stand out from the crowd.
Also, Related: What To Wear With Joggers For Men?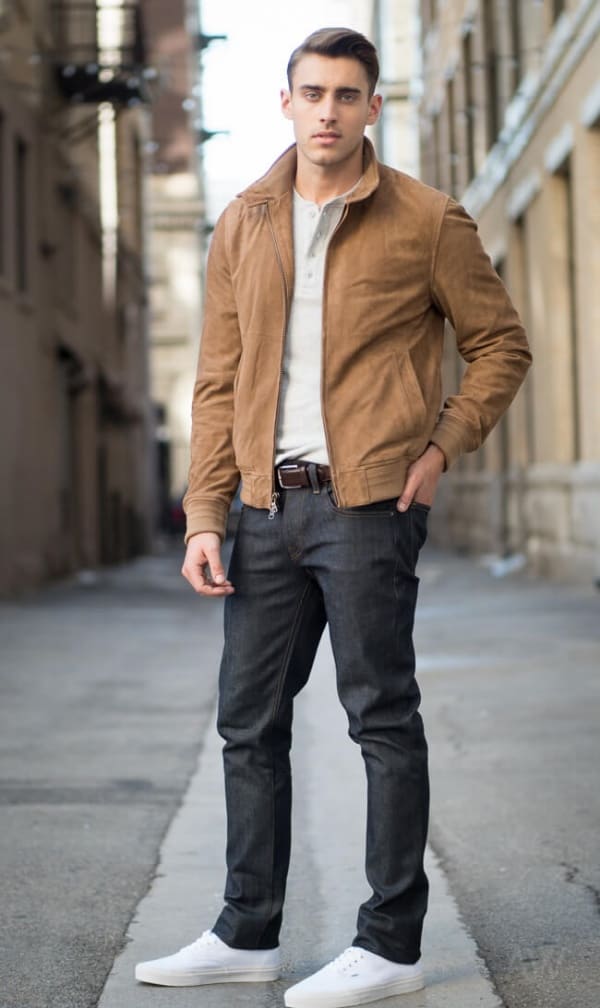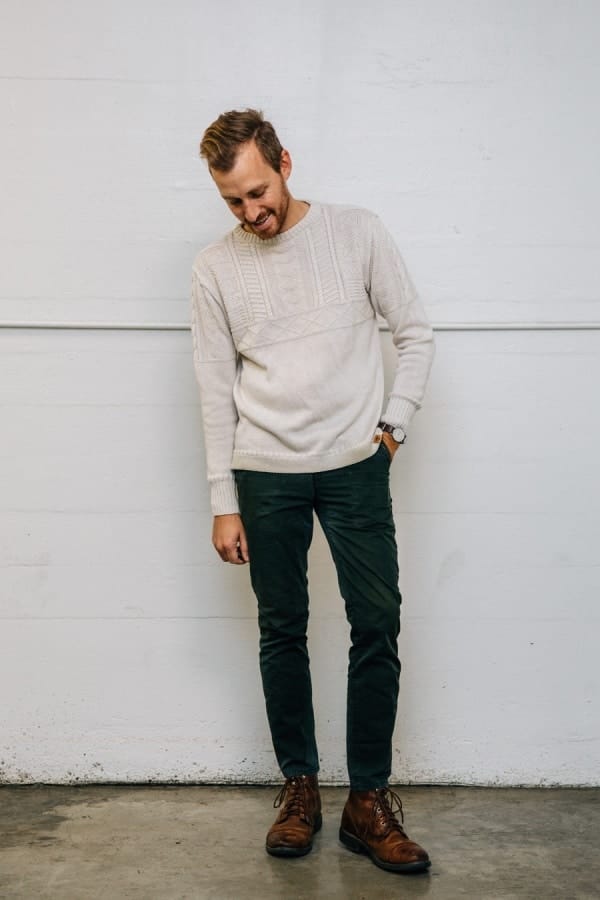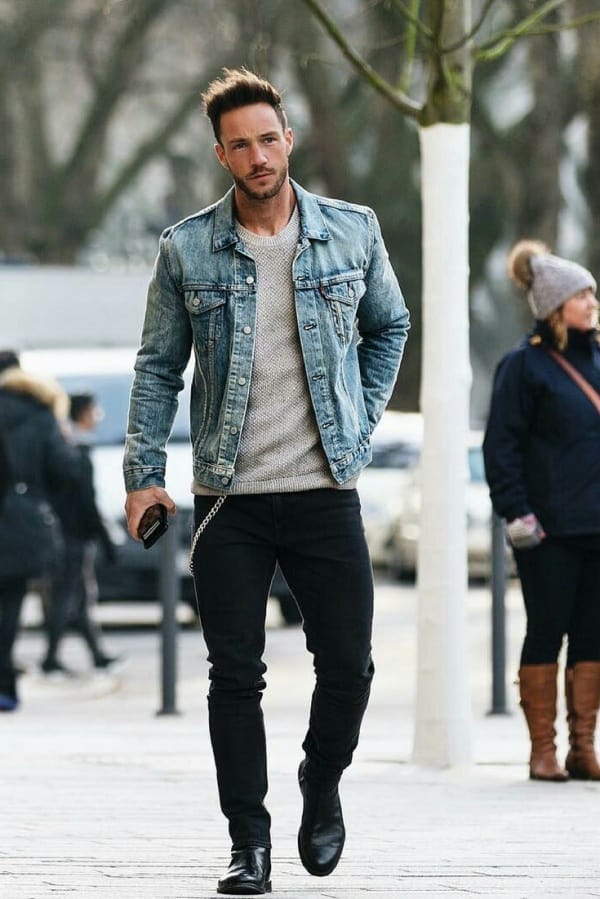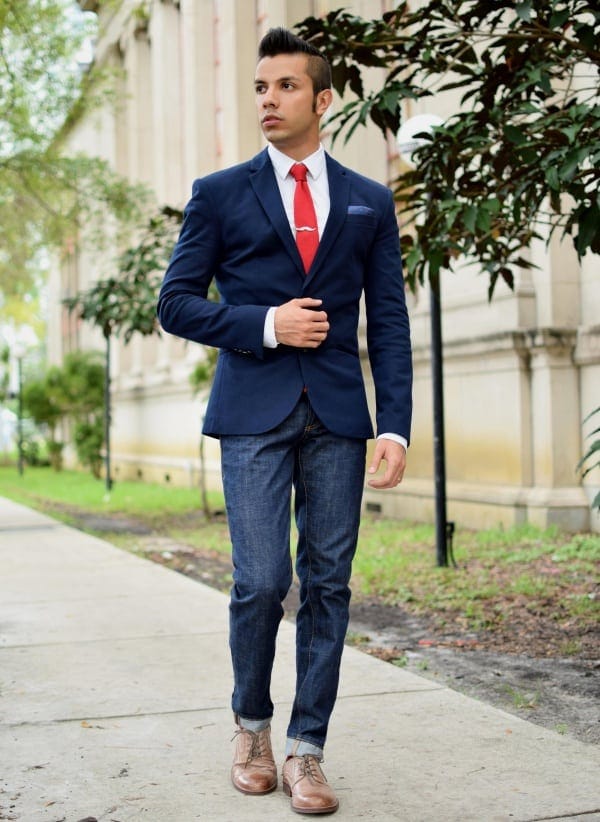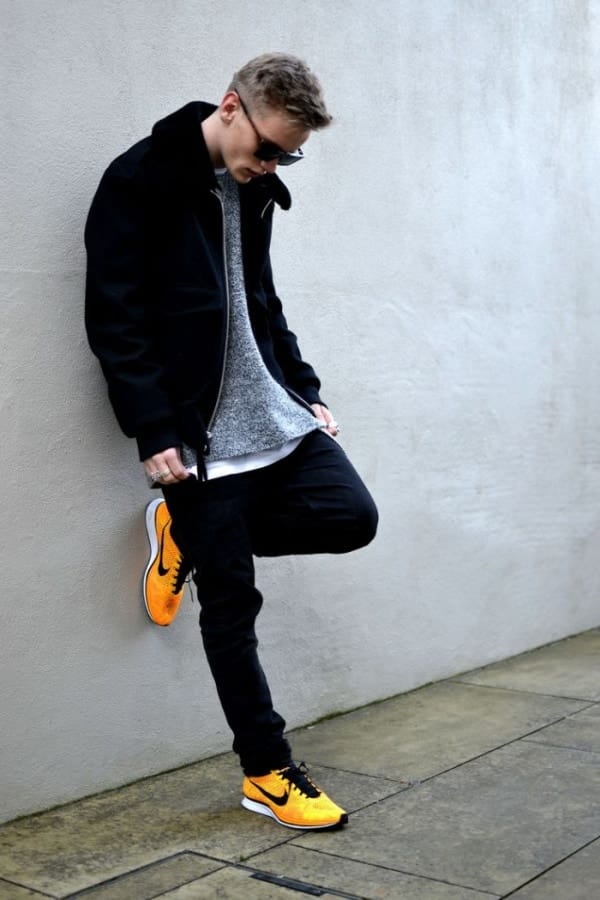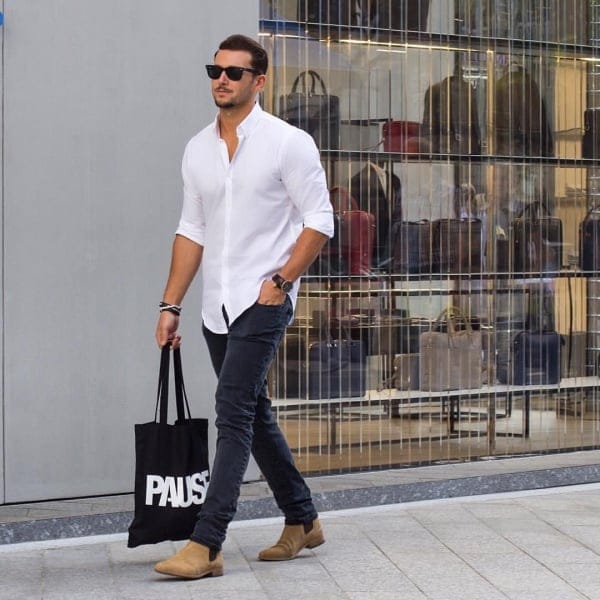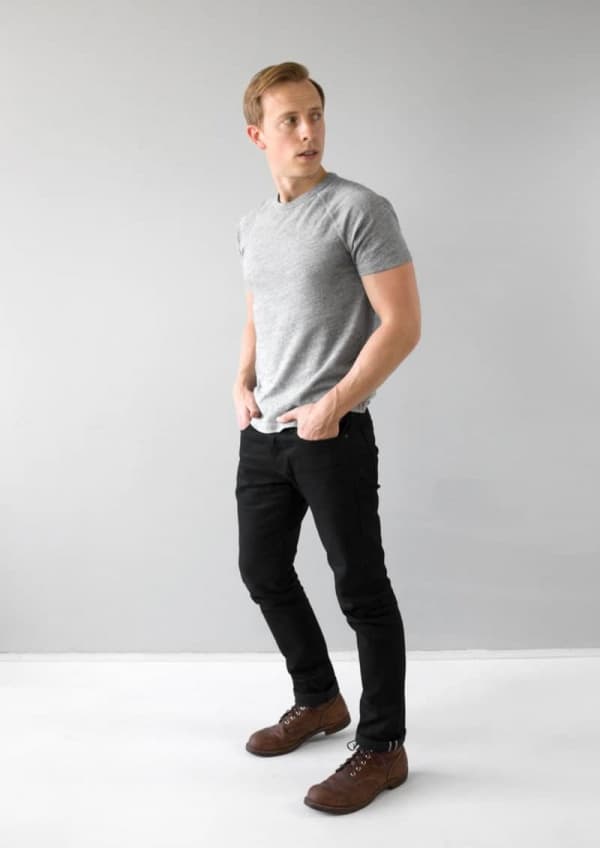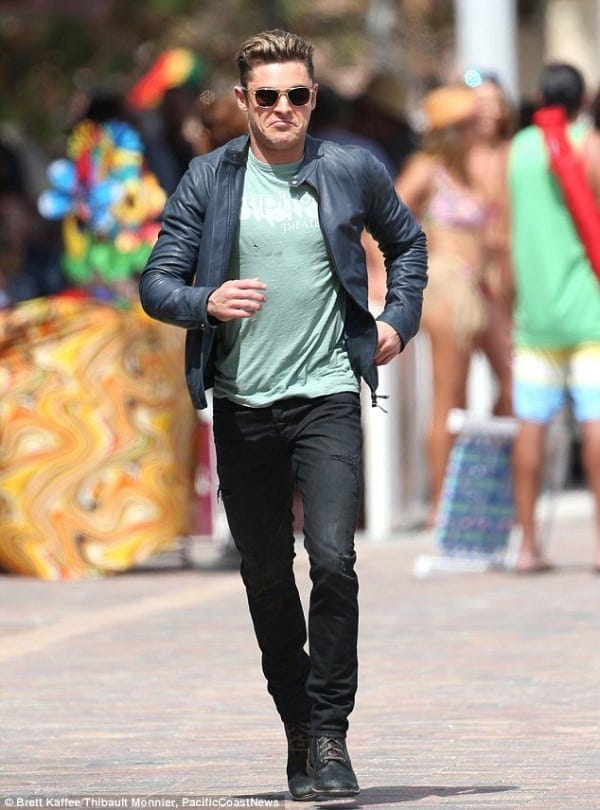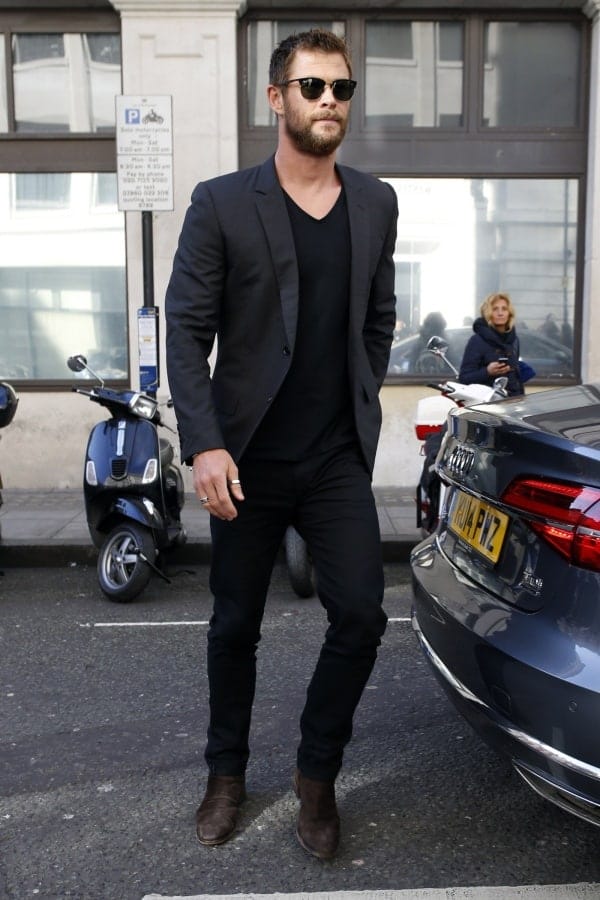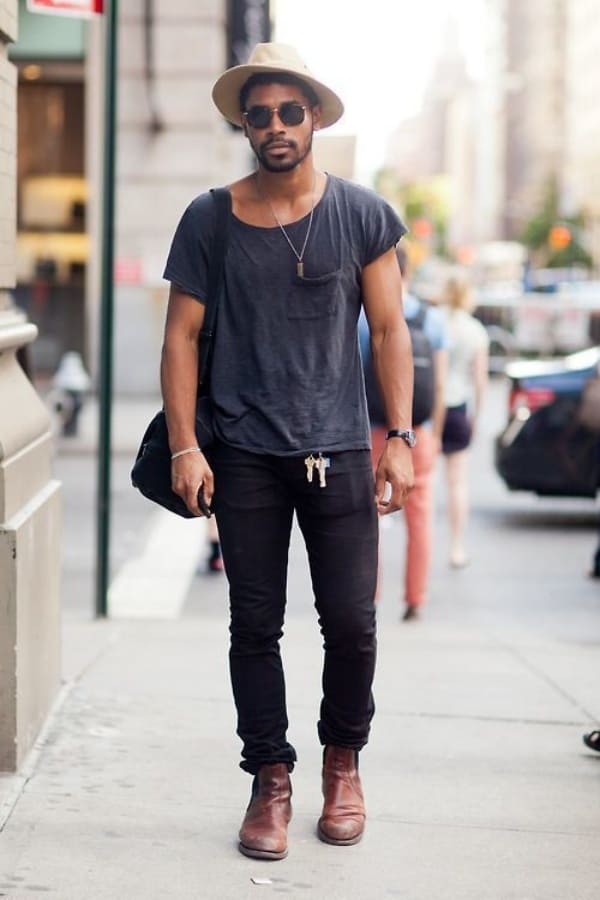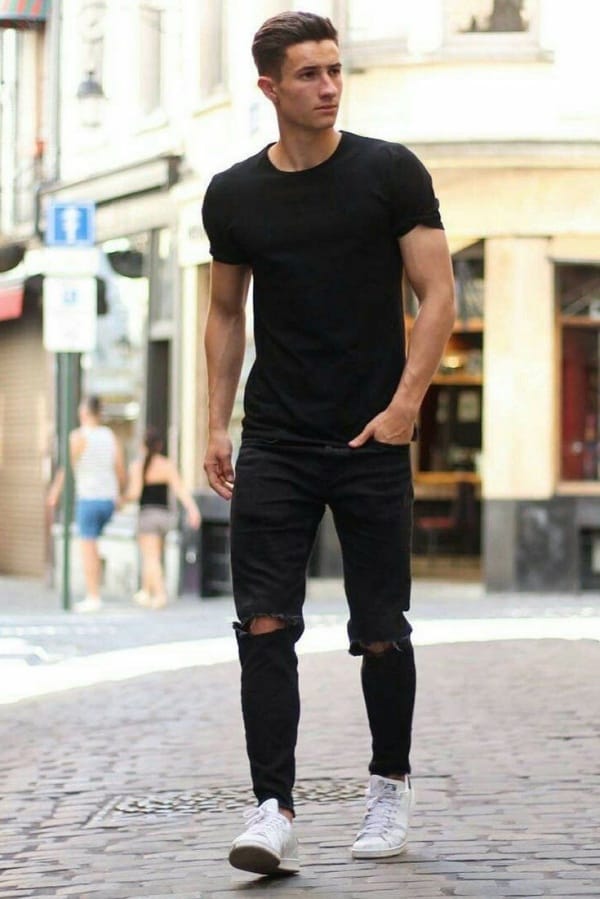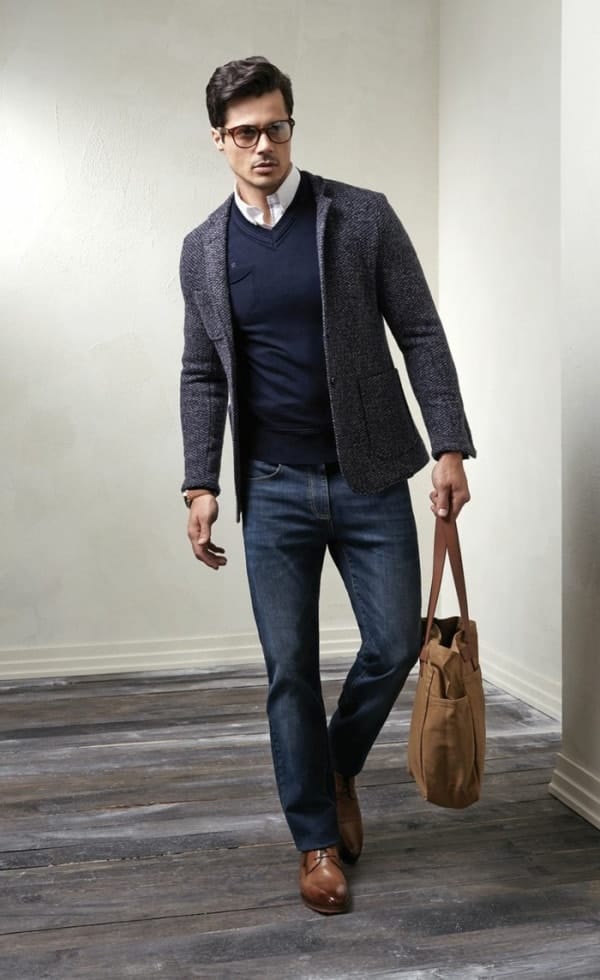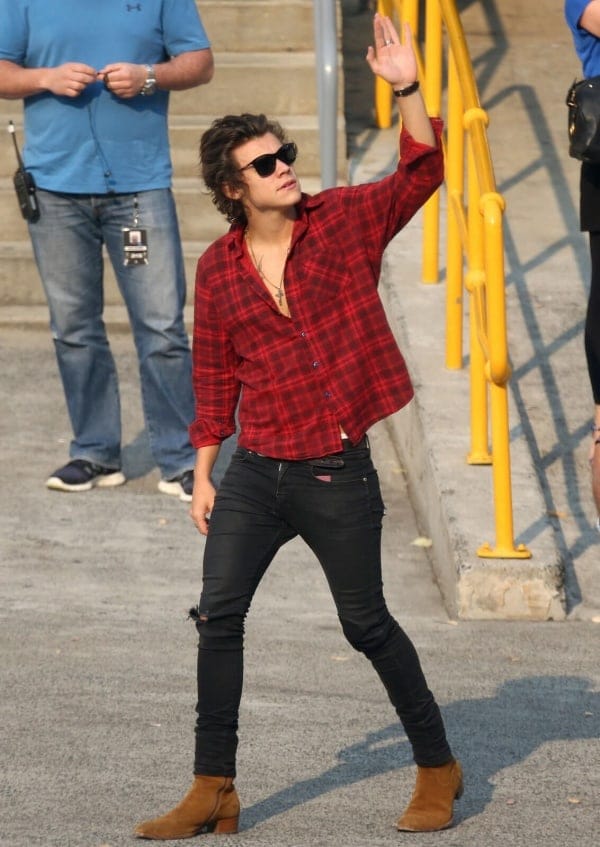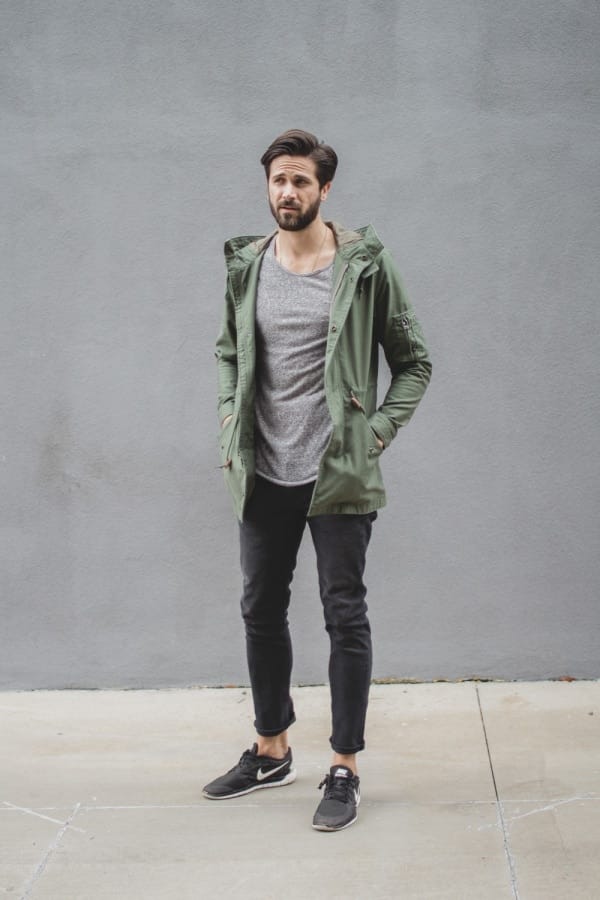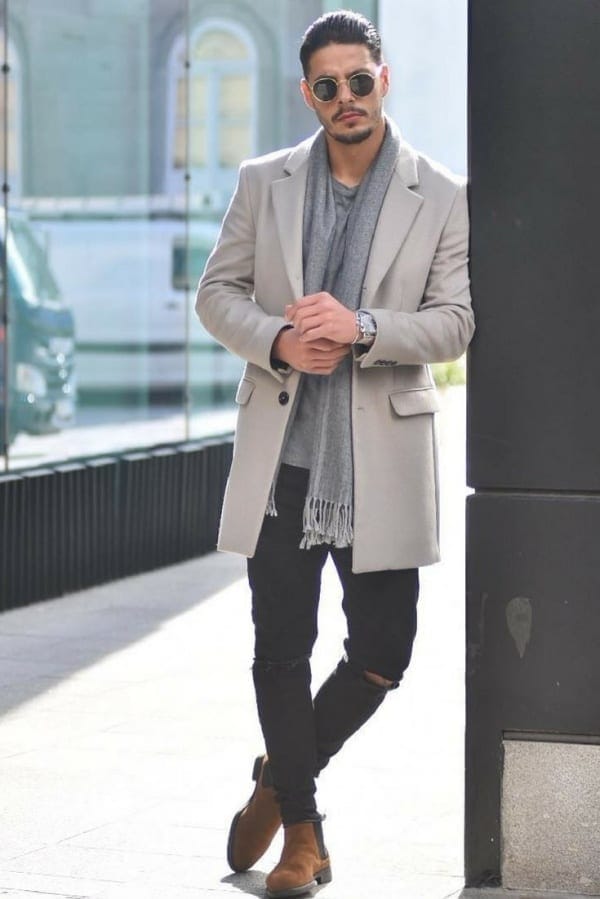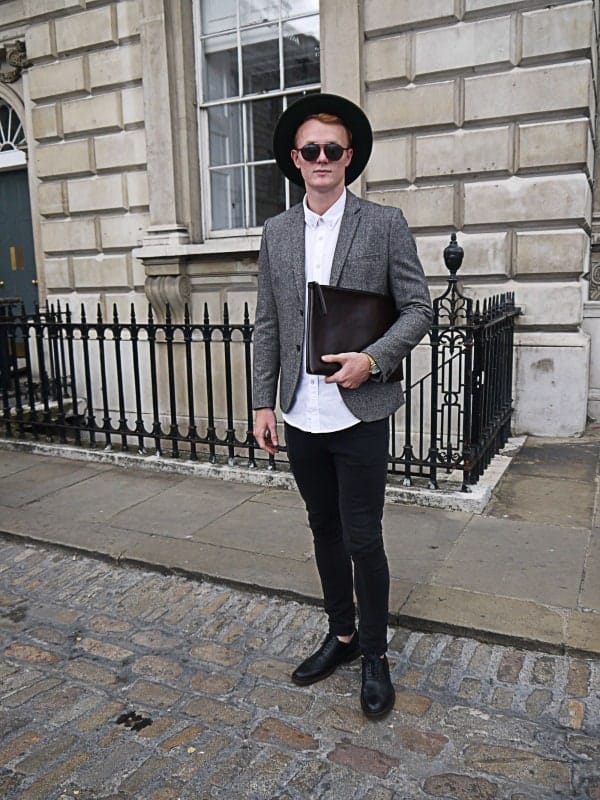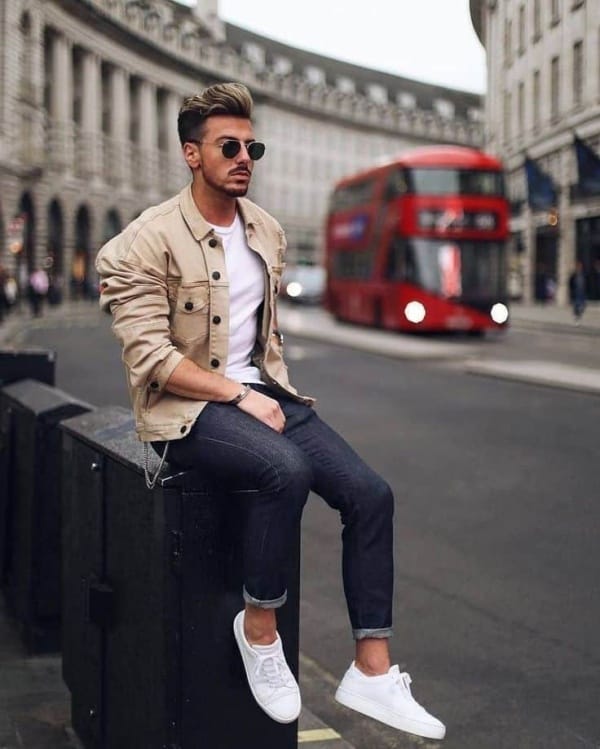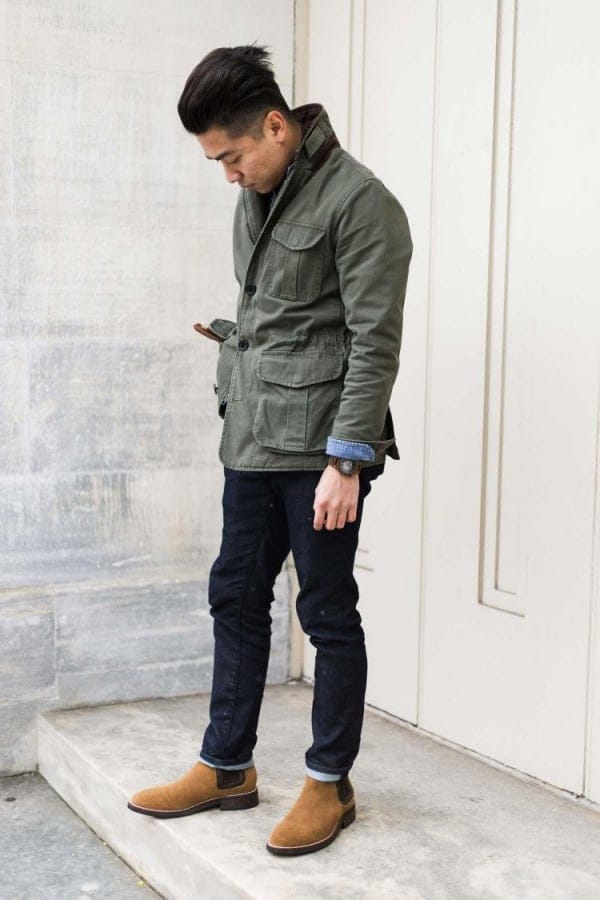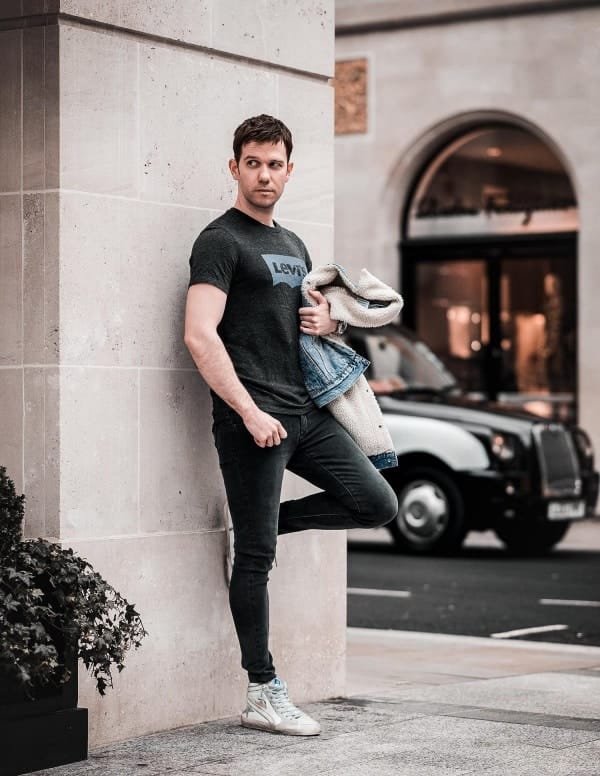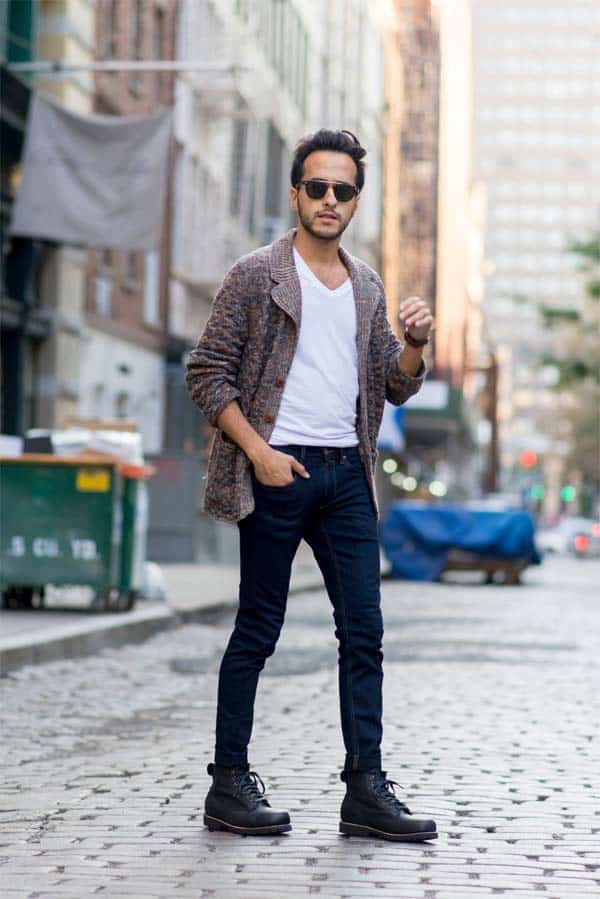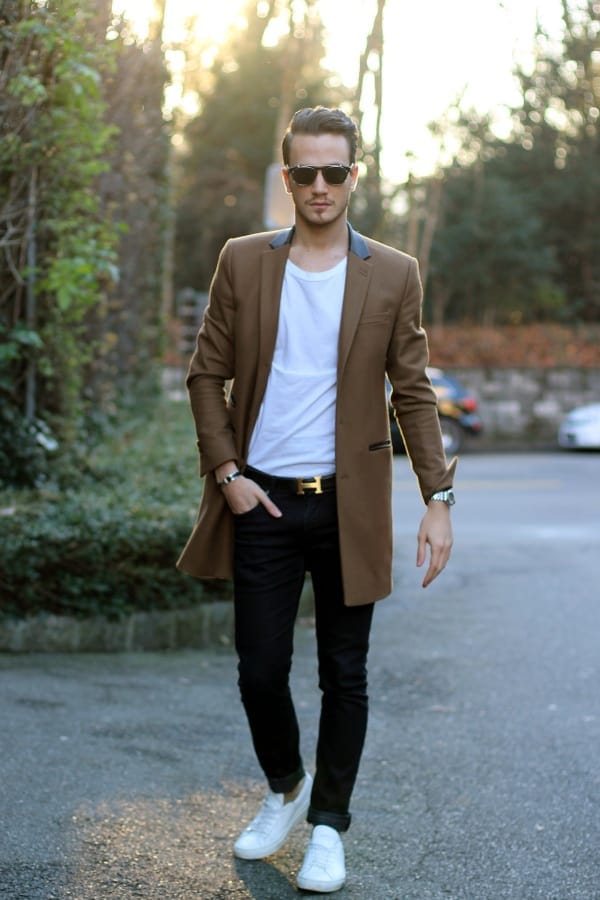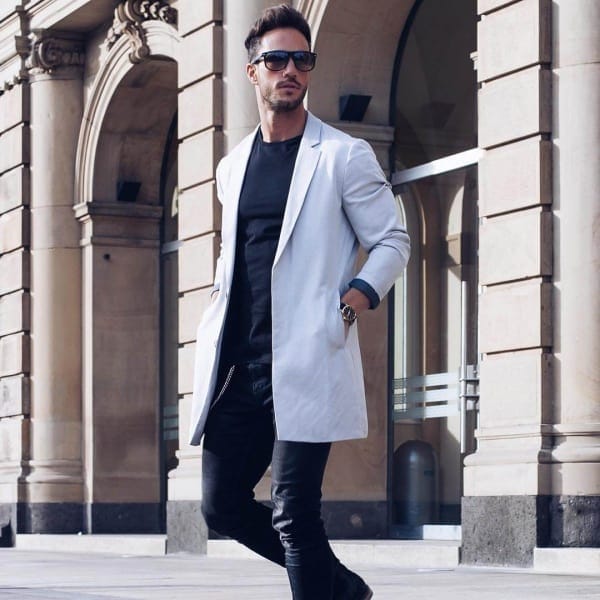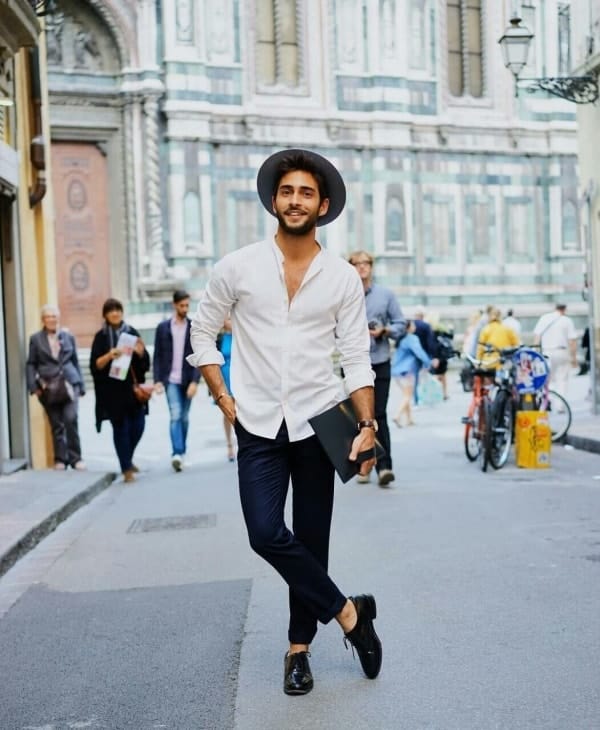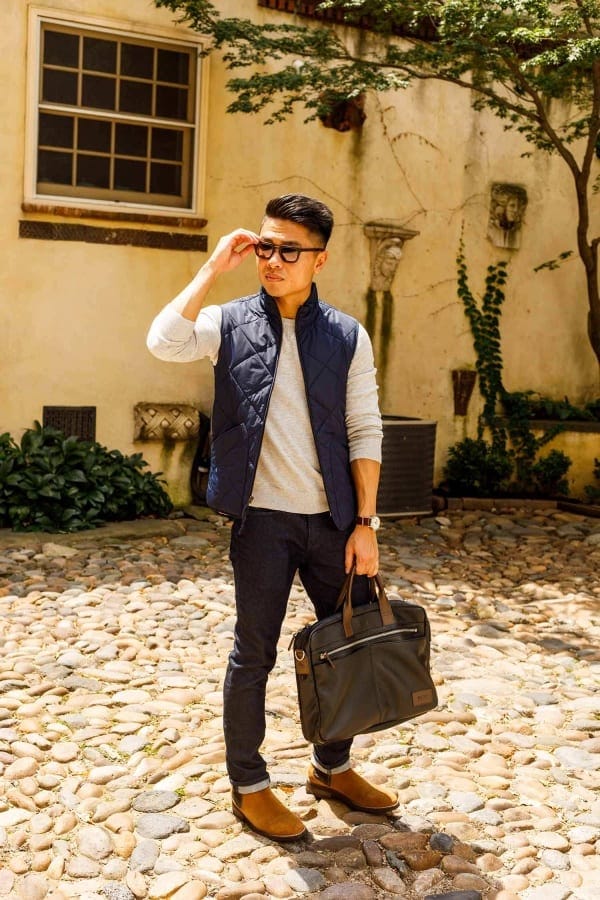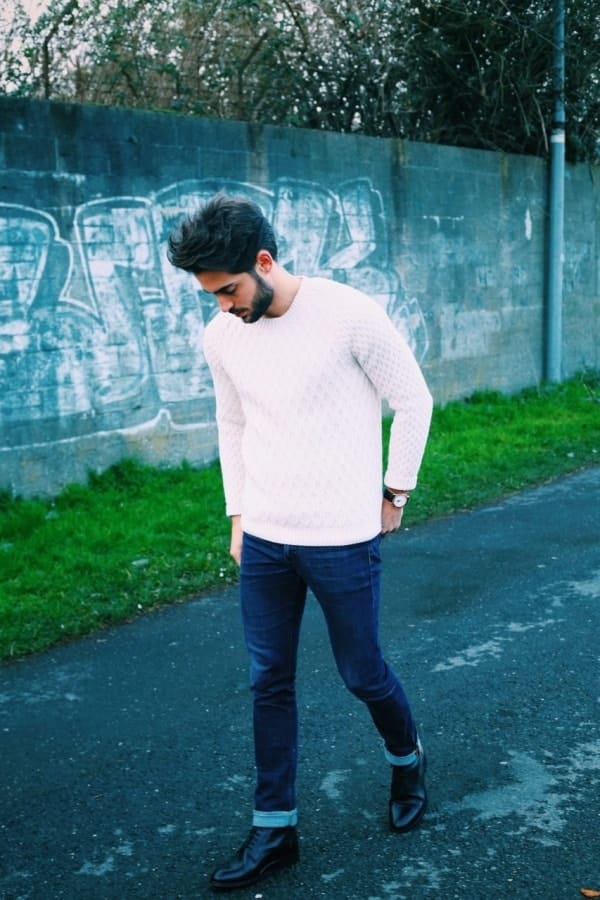 Conclusion
For both men and women, dark jeans are a wardrobe staple all across the globe. Due to their dark color and thick fabrication, dark make a superb choice for winter. But there is no need to reserve dark color jeans for winter-only; they look wonderful in summer too. Dark-colored jeans go very well with shorts, t-shirts, blazers and many more.
There are various dark jeans outfit ideas, which you select as per your comfort, color choice, and others. A perfect pair of shoes adds more style to your overall outfit. So, now what to wear with dark jeans men is no more a confusing question. We are sure that you will like our article and opt for various dark jeans outfits for you from the list 15 Types Of Dark Jeans Outfit Ideas mentioned above in the post. Here We Have Some Blue Jeans And White Shirt Outfits Ideas. Check Them Out-