When it comes to men's fashion, the factor of selecting classy casual outfits for guys and how you can include them in your daily fashion and lifestyle are some of the most significant topics of concern. It always leans on the side of face value when it comes down to maintain your fashion statement. A classy outfit, when worn, speaks volumes about your choice and preferences.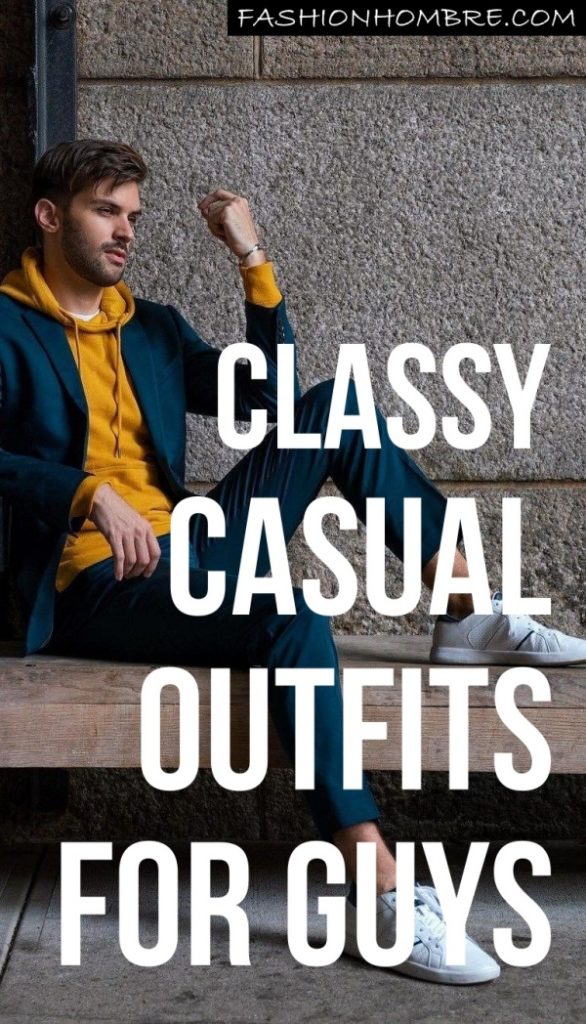 Additionally, when it comes to comfort, we all seek casual and comfy outfits. So, what would be better than a blend of classy and casual in your outfit? What attire you choose plays a significant role in creating a positive impression; it impacts the whole surrounding, which you are a part of. Selecting the right pair of classy and sophisticated outfits has always been challenging. If you want to go for casual outfits which look classic and youthful, you need to be picky while choosing an attire. There are minute factors you should take into account while you peep into your wardrobe for a match.
Right fitting is the most important thing while sporting great style with confidence. You should start with colors and prints which fit your purpose and your vibe. Choose to wear anything which makes you uncomfortable will fail to enhance your style. Keeping in mind these factors, we have some classic and standard picks for you listed below, which will make pairing an outfit relatively easier for you.
Classy and Casual Outfits For Guys
Hurry up to fill your closet with these amazing casual outfits for men and uplift your status among your fashionable friends.
1. Casual T-shirt Outfits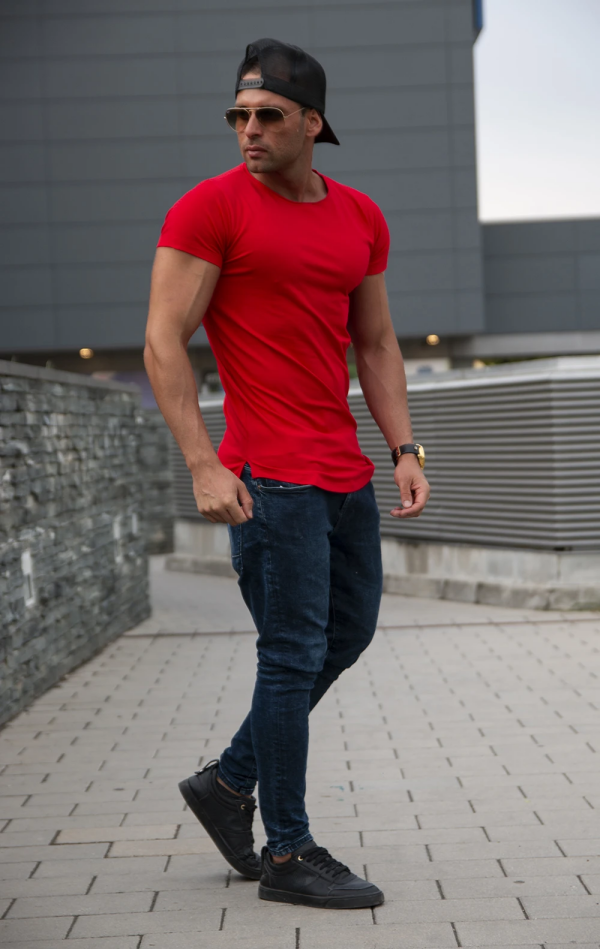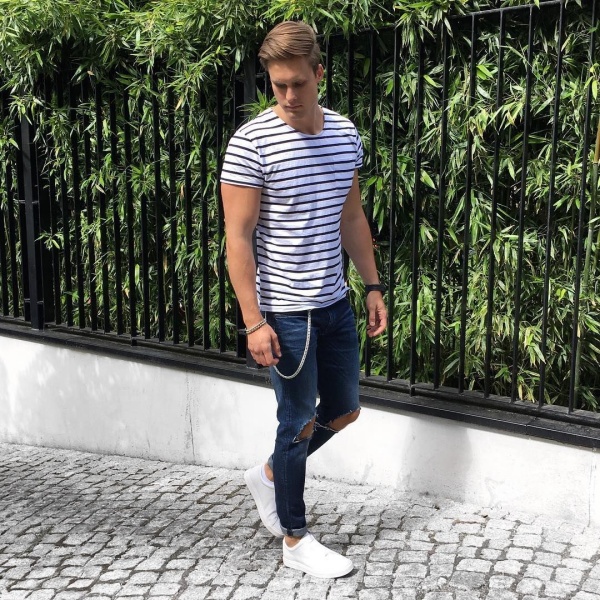 T-shirts are a classic and versatile piece of clothing that is appropriate for suiting multiple purposes. Tees play a minimal yet significant role in styling your classy casual outfit. Casual t-shirts are the most preferred option among the classy casual outfits for guys. You can style your classic white t-shirt with jeans and a pair of boots. You can easily layer a simple tee by wearing a jacket, cardigan, or checked shirt, dark-colored jeans, and stylish loafers or monk straps.
2. Floral Shirt With Jeans For Guys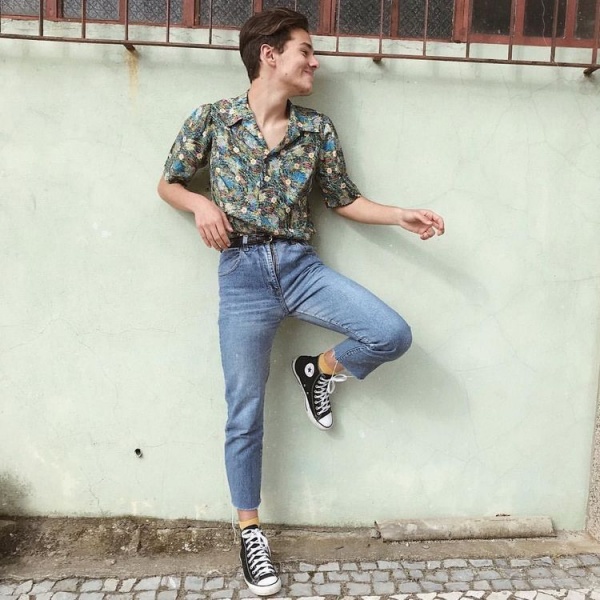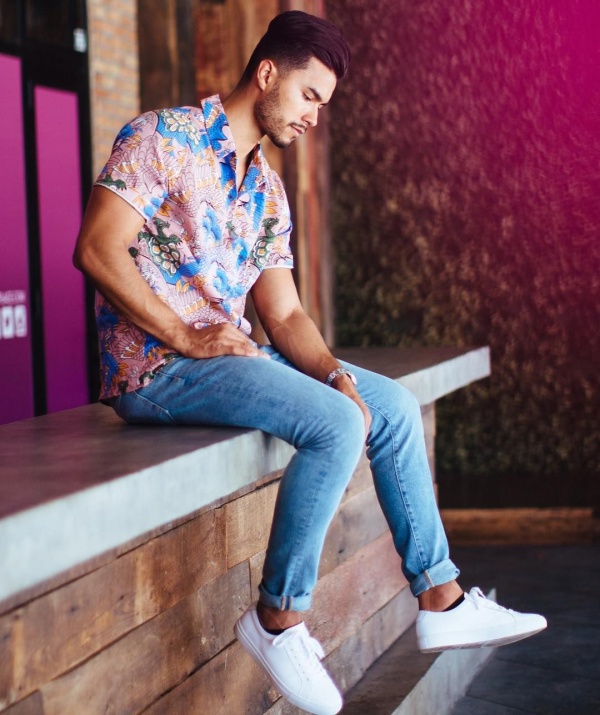 If you are wondering what to pick up for classy casual outfits for guys, you must look into the different floral shirts. Your style can never go wrong if you combine your floral shirt with skinny black jeans because an all-black option never runs out of fashion. Complement your costume with a pair of black leather Chelsea boots and let a dash of elegance flow through your outfit. The long sleeves cuffed dress shirts of floral prints look classy with slim-fit straight-leg jeans or chinos. Style them in your way with your favorite pair of casual shoes.
3. Denim Shirt Jacket With Jeans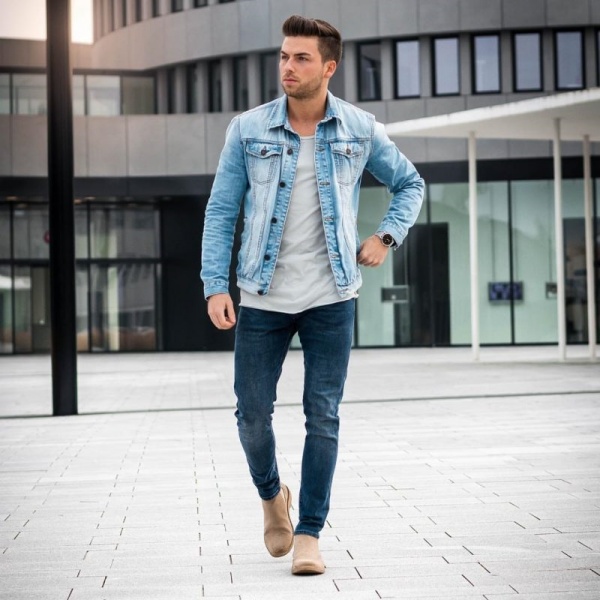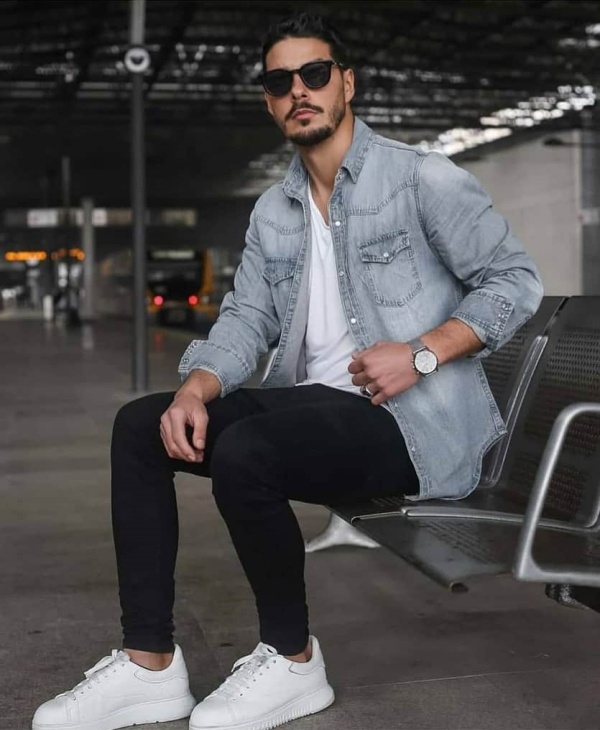 While it is confusing to select which jacket to put on, choose a denim jacket. You can never go wrong with a denim jacket with jeans if you are sure that there is a good contrast in your outfit. Try styling a borg collar denim jacket with a thick flannel shirt. Or go on with some dark, raw jeans down below and some lighter wash-up top if you want to play safe. Blue denim will always offer you a fashionable appearance when worn with a white piece of clothing. Since you are keeping things casual, try a pair of sneakers with your outfit.
4. Leather Jacket With Jeans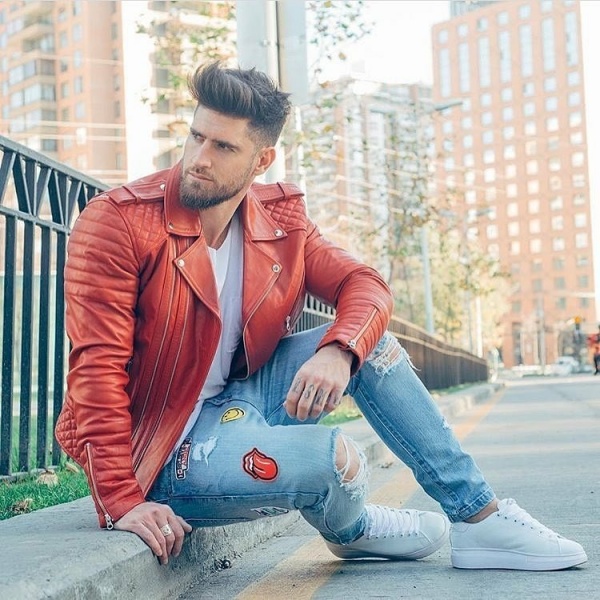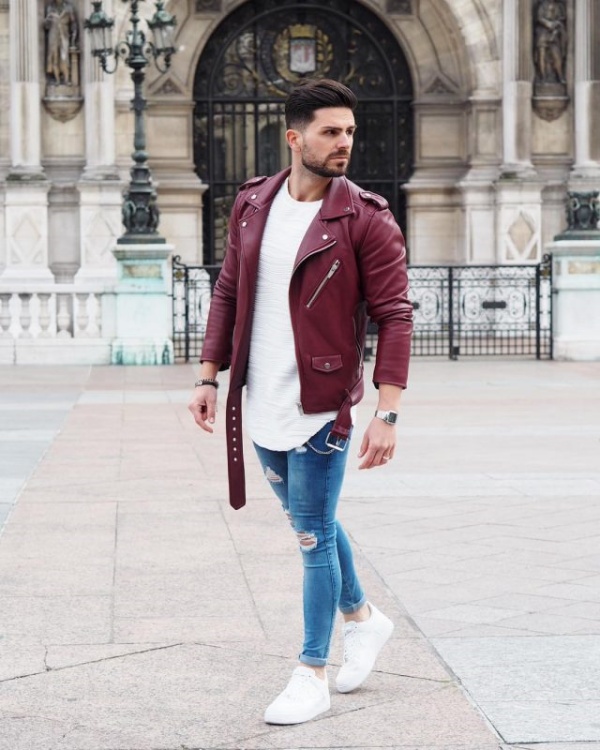 Wearing a leather jacket with perfect matching jeans creates a rocking look. Pair a biker jacket with some ripped black jeans and high-top sneakers or Dr. Martins. You can give a casual twist by pairing it with a pair of jeans and a white t-shirt. Leather jackets are so versatile, and this what makes them so easy to pair with any tee or jeans. For a rocking twist, try pairing it with checked pants and chunky boots. Grey and blue jeans would look great with dark-colored leather jackets. A black leather jacket looks fantastic with black jeans. Beige suede desert boots work amazingly well with this outfit.
5. Ripped Jeans With Hoodie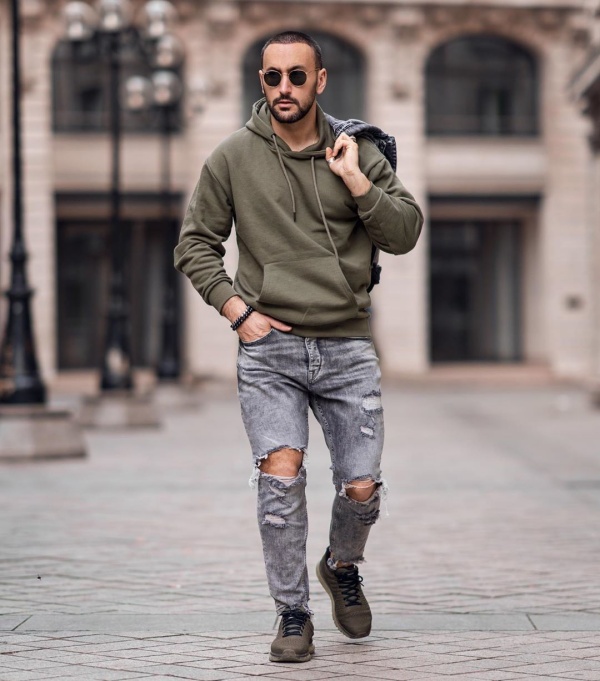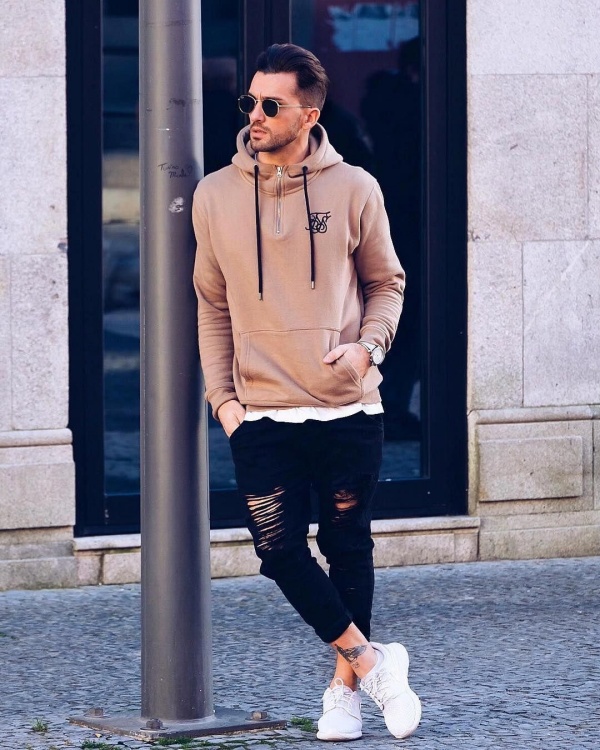 Hoodies rank high among the classy casual outfits for guys. If you prefer an all-black look, try pairing a black hoodie with ripped black jeans. It would be an edgy choice, yet easy to wear. To add a little flair to your outfit, add white leather low-top sneakers to your charm. Hoodies look more moderate when paired with subdued shades. Your favorite pair of boots or shoes would do great along with it. For a casually stylish ensemble, choose lighter shades and pair them with ripped black jeans. Pair it with your Nike shoes to complement the look. Offset your ripped jeans with a simple and comfy hoodie for an effortless grunge vibe.
6. Joggers With Sneakers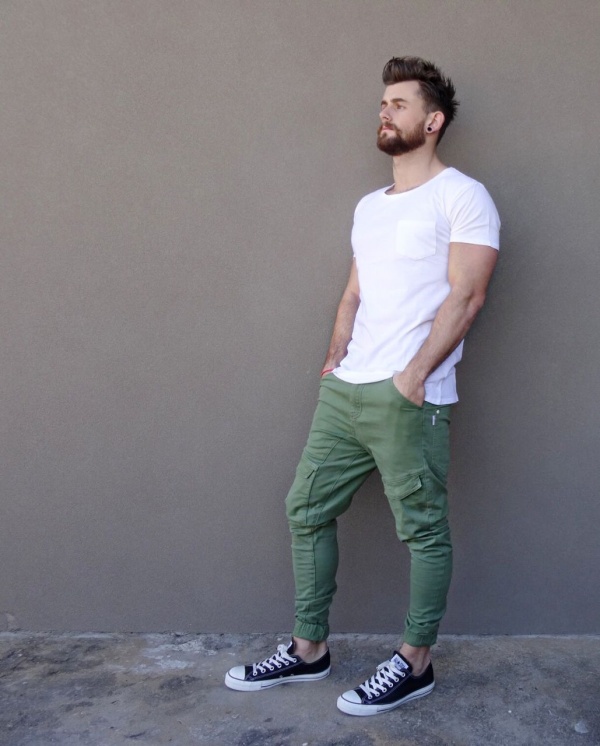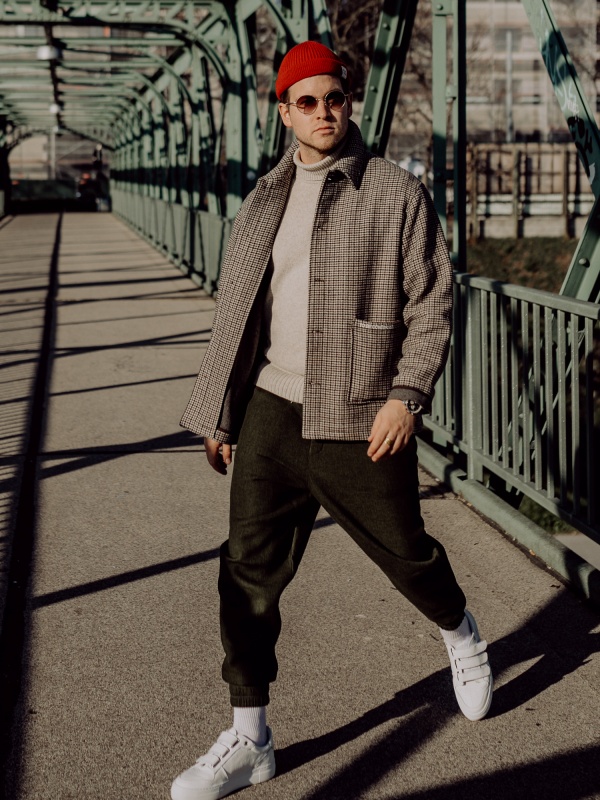 Joggers can be put on with a wide range of shoes. However, nothing can beat a look paired with sneakers and joggers. To get it right:
Ditch every formal option and get along with some casual tees and jackets.
Pair on your dark-shaded joggers with a contrasting light-shaded tee or a shirt.
For a refined look, pull over your jacket, be it denim or a leather one. You can even pair your long-sleeved t-shirt or your high neck casuals with your joggers and sneakers.
The perfect contrast with your joggers and sneakers can turn your look extraordinary and make all heads turn at you for the rest of the day.
7. Plaid Shirt With Jeans For Guys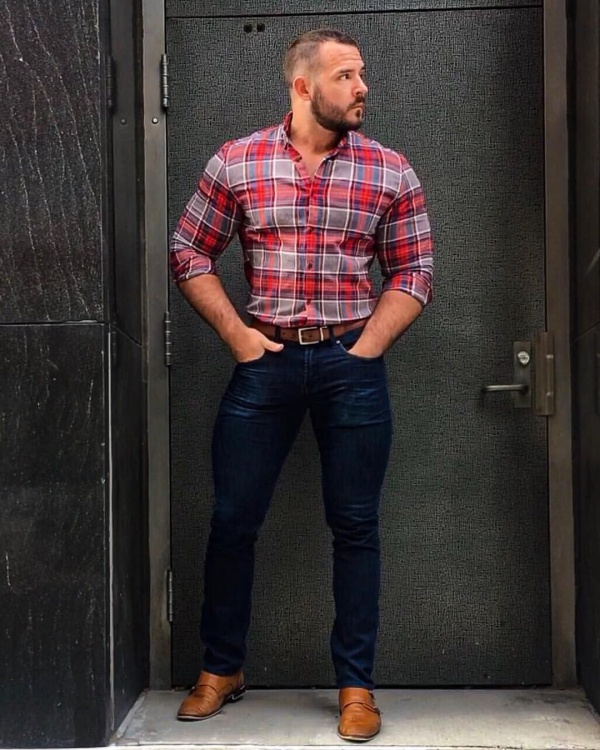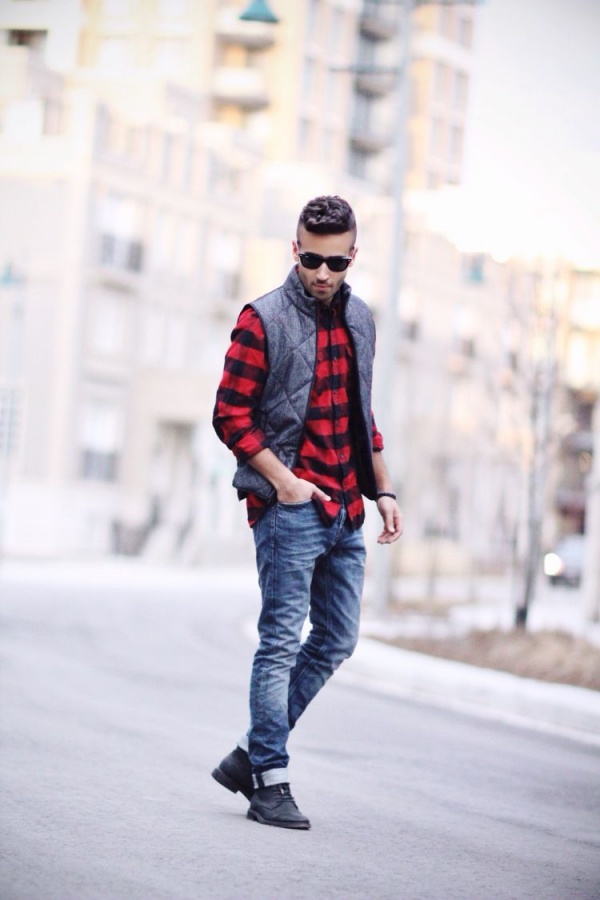 Plaid shirts have always been particularly embraced for casual looks. For better contrast, opt for classic colors such as red, black, green, white, grey, and brown—pair bolder patterns and colors for a better match with light-wash jeans. Wear a plaid shirt with blue jeans to feel completely confident in yourself and look fashionable. Include a pair of white and green leather low-top sneakers to match the look.
8. Shorts And T-Shirts Outfits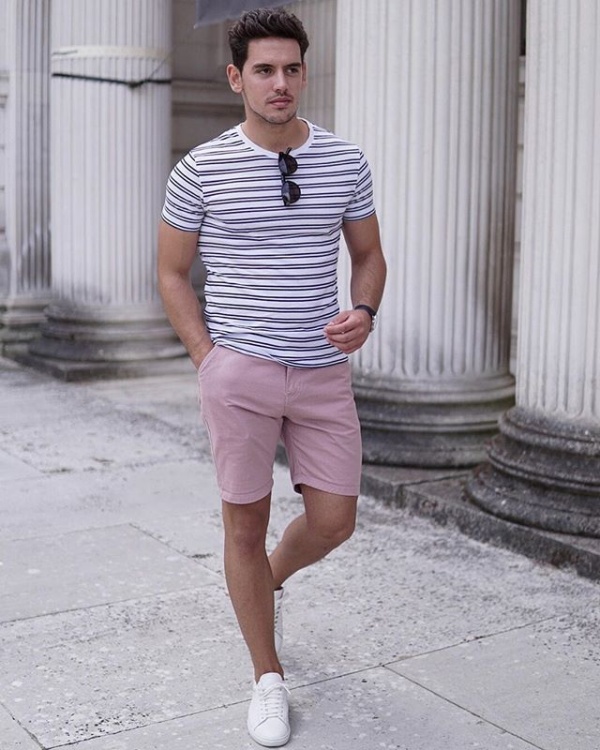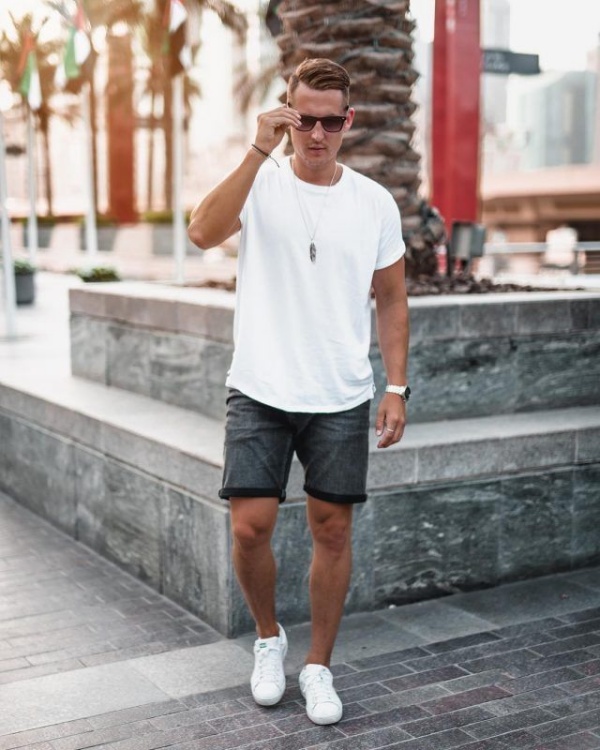 No matter where you are headed, a black t-shirt will always serve you well. To achieve a laid-back menswear style with a modern twist, go for a white crew-neck t-shirt and shorts. A pair of white leather low-top sneakers would look more than good with your outfit.
9. Sleeveless Hoodie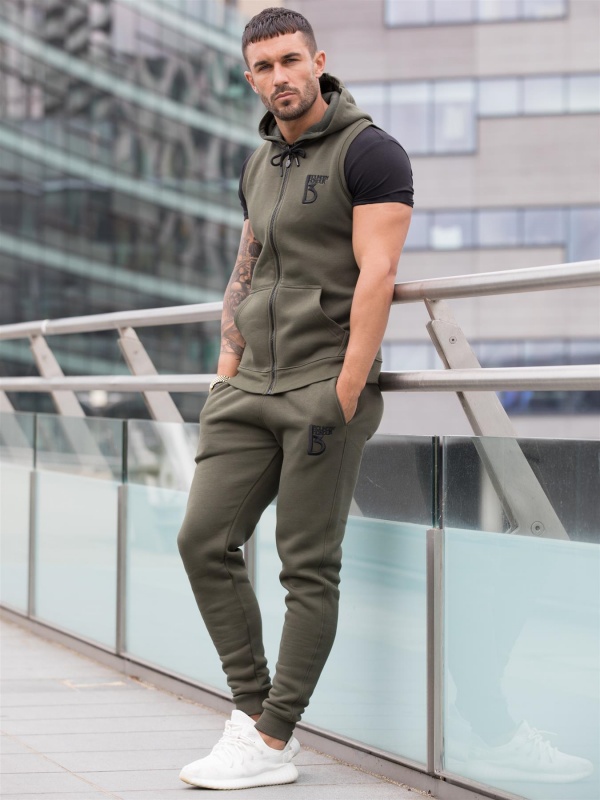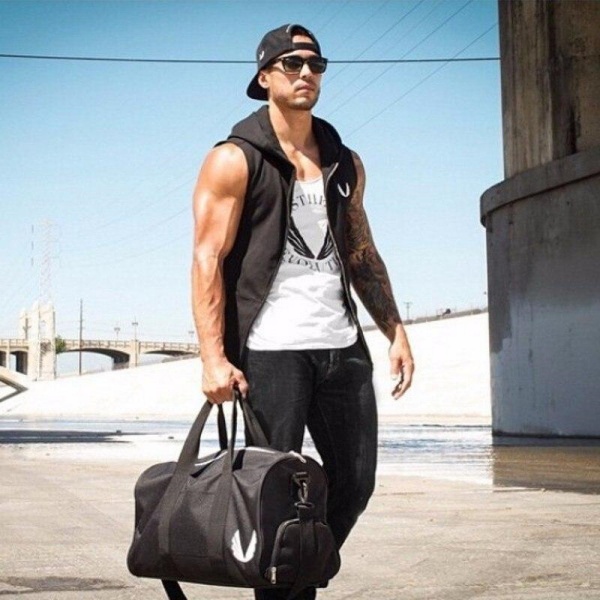 Hoodies can be easily worn as a part of your relaxed and casual weekend party outfit. A sleeveless hoodie w is among those men's staples, which every guy should try at least once. Pair your hoodies with contrasting baggy pants. Complement your outfit with some casual shoes or sneakers, and pick your backpack because you are ready to go!
10. Camouflage Pants With Plain Tees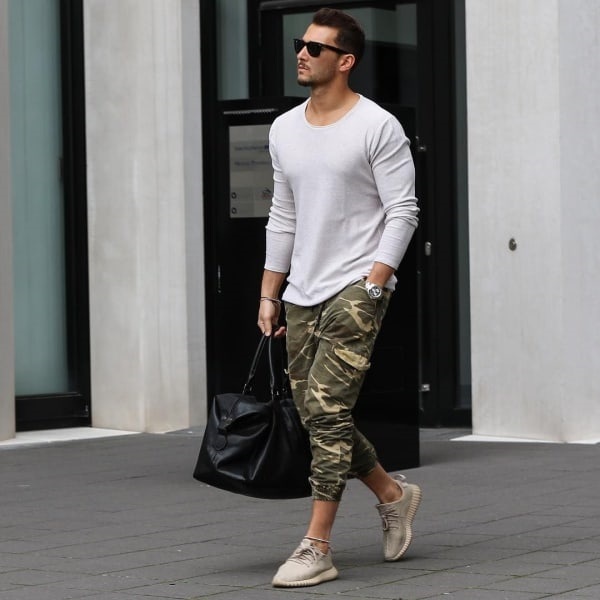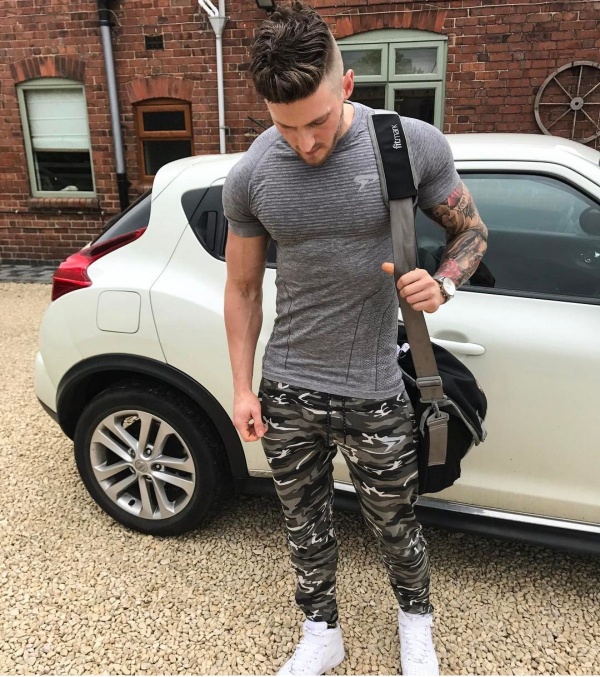 Plain tees never seem to go out of style. Pairing more than a casual and ordinary t-shirt with a pair of camouflage pants is a rocking idea. Pair your outfit with a denim jacket and high heel shoes to create an impact on every place you go. Camouflage pants will look great with a plain white tee and a jacket. This look will be an instant hit and draw lots of attention. Simple sneakers and basic tees allow your camouflage pants to enhance their effect on the whole outfit. Fit into your pants with a contrasting color of the belt if necessary.
11. Cap Match With Sneakers Look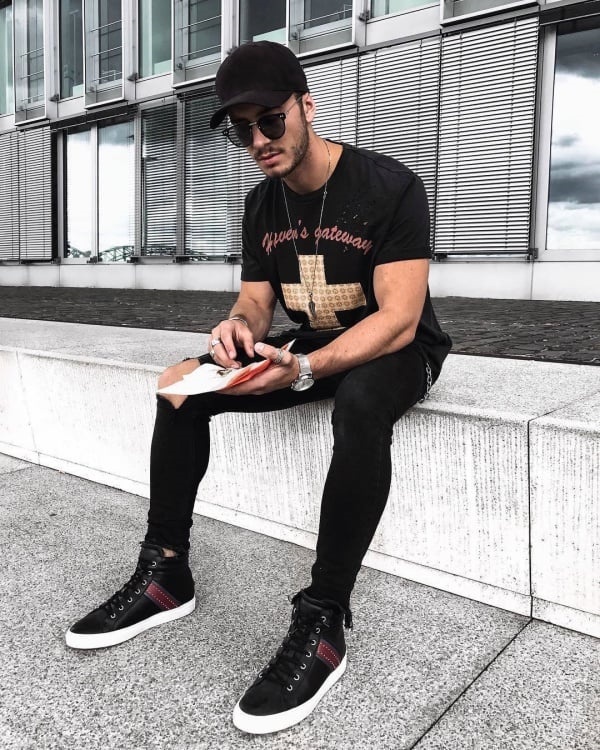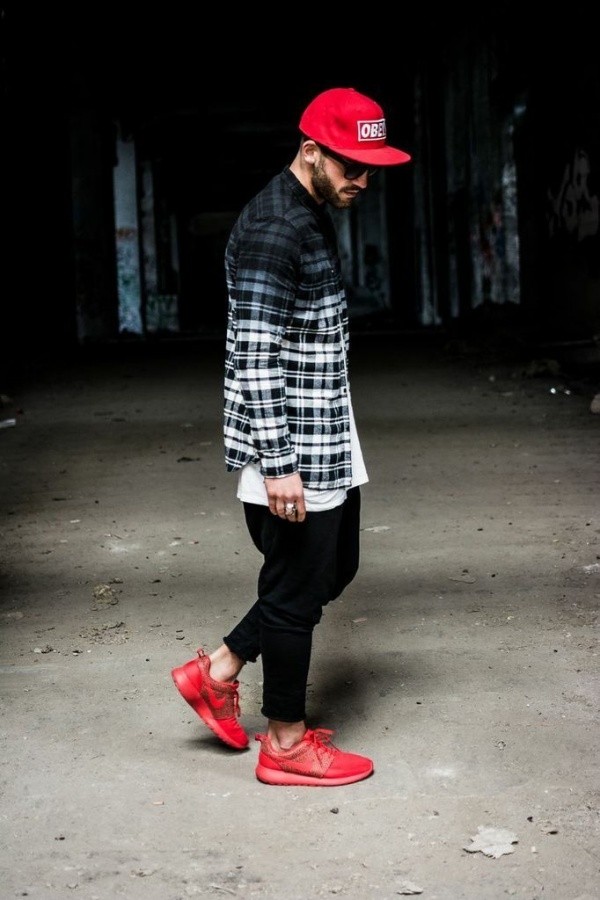 A black shirt jacket and a beige baseball cap paired together are a match made in heaven for those who prefer cool, casual, and funky styles. Converse shoes are among the most versatile sneaker styles, and they would match your outfit in the best way. Rock your fitted cap and sneaker combos in any contrast you prefer, be it with your hoodies and jeans or tees and jackets.
12. A Striped Shirt With Denim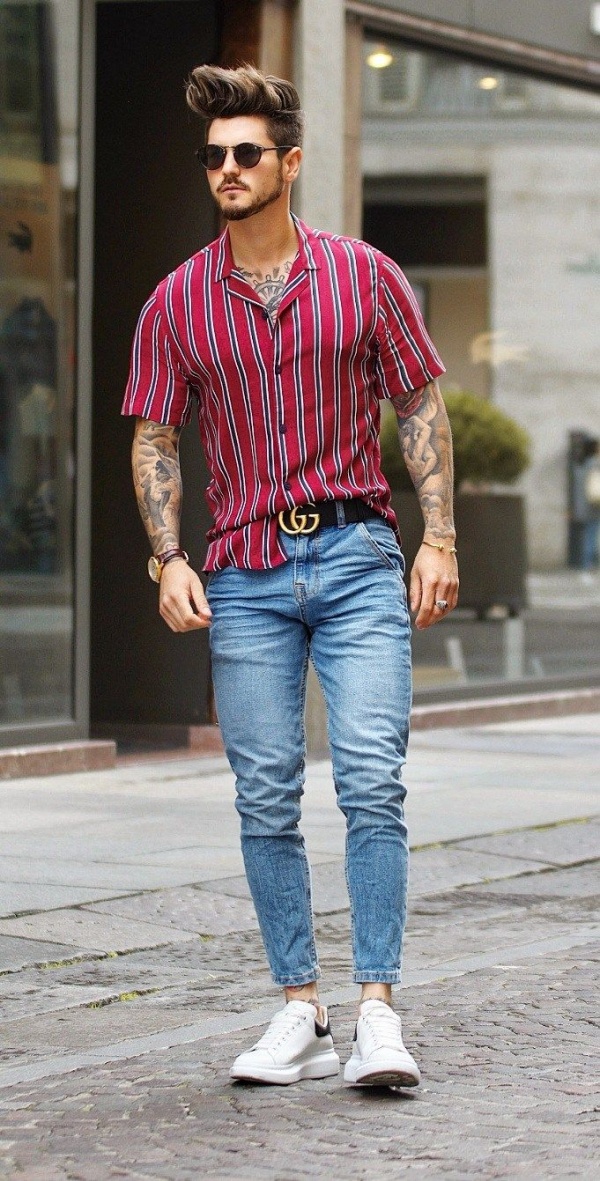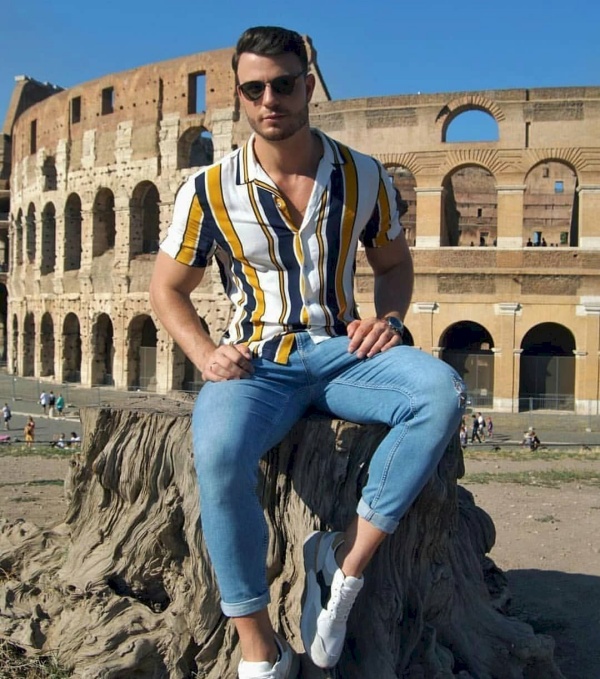 If you are overwhelmed about choosing a perfect casual outfit for this summer, try on a striped shirt with your pair of denim. Striped shirts are a common item in men's wardrobes. So, all you need is to style it properly. A vertically striped shirt and white denim are great menswear staples recommended by men of all ages. You can wear a horizontal striped shirt for a more casual outfit. Pair it with your regular casual sneaker. You can even pull off a jacket if you want to give it a stylish and classic twist. Get along with your boots to rock with the jacket twist. Place your watch and your shades, and you are ready to turn heads.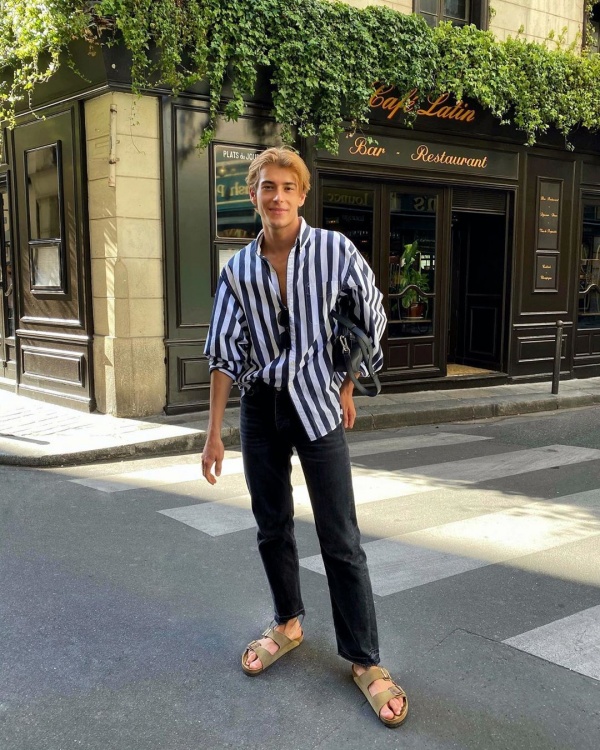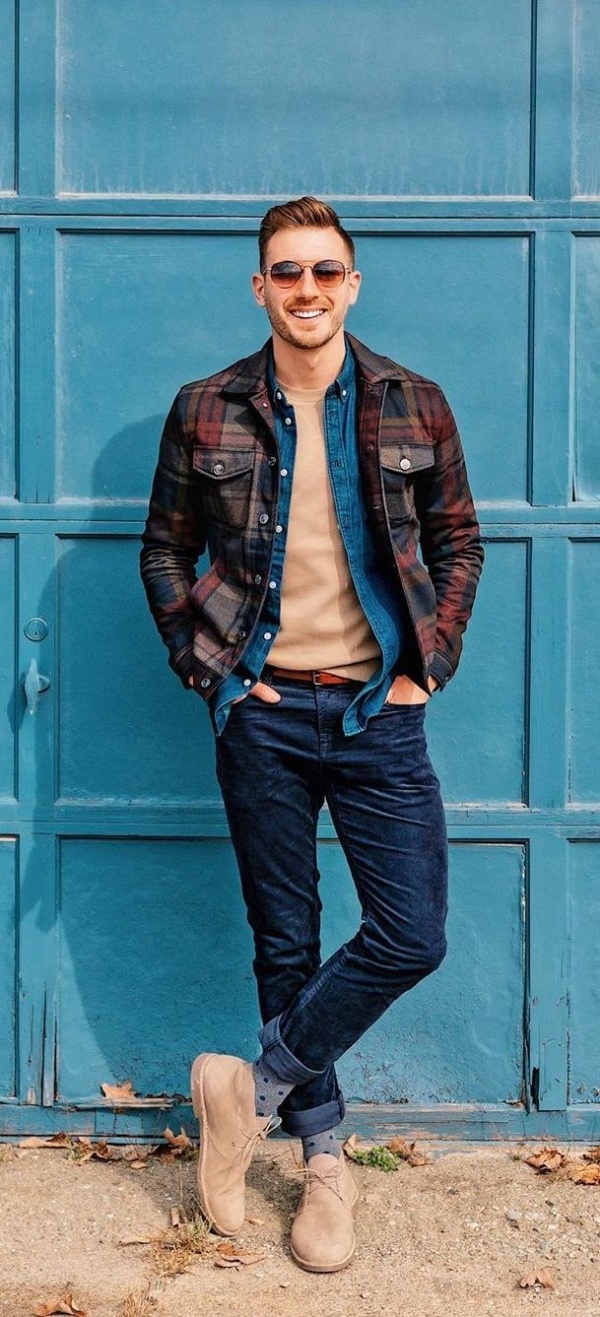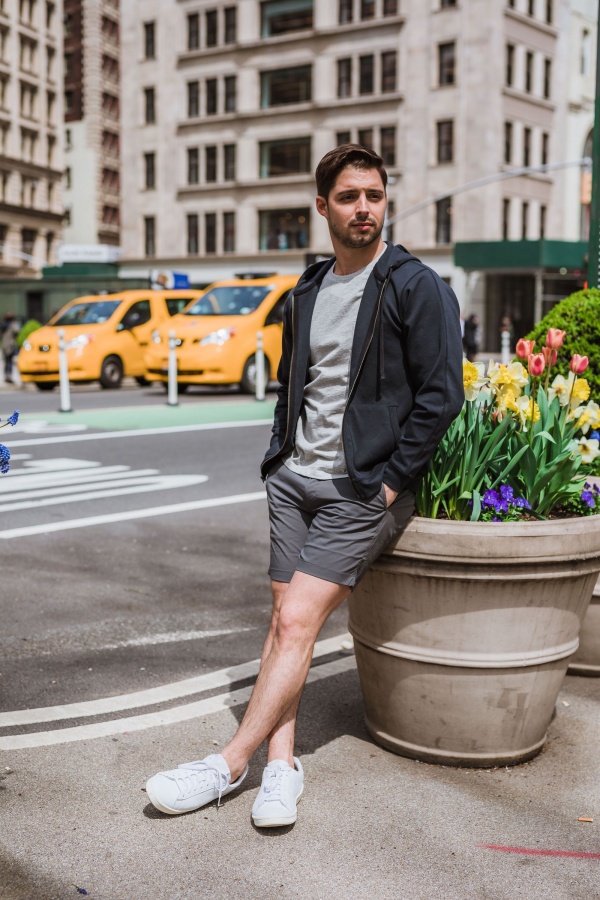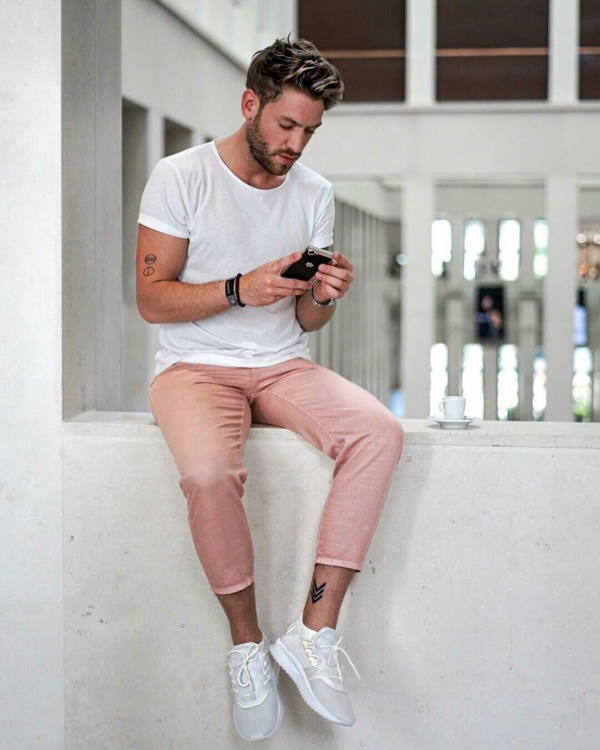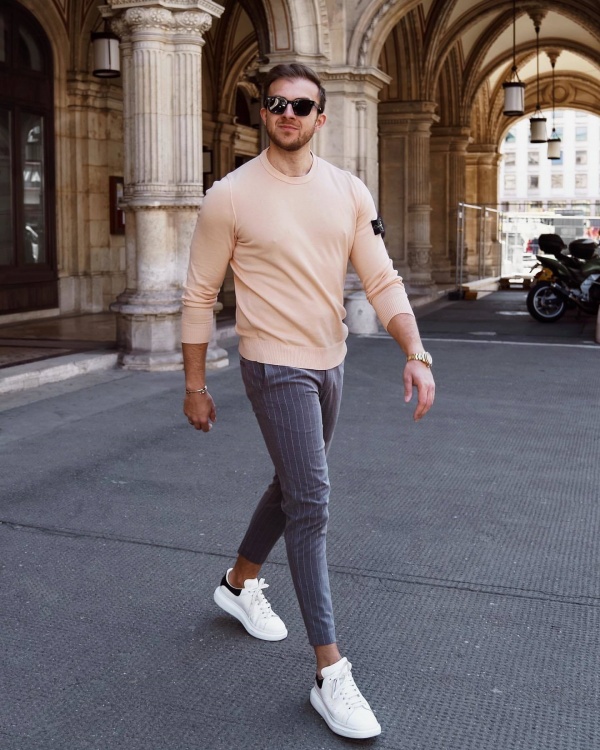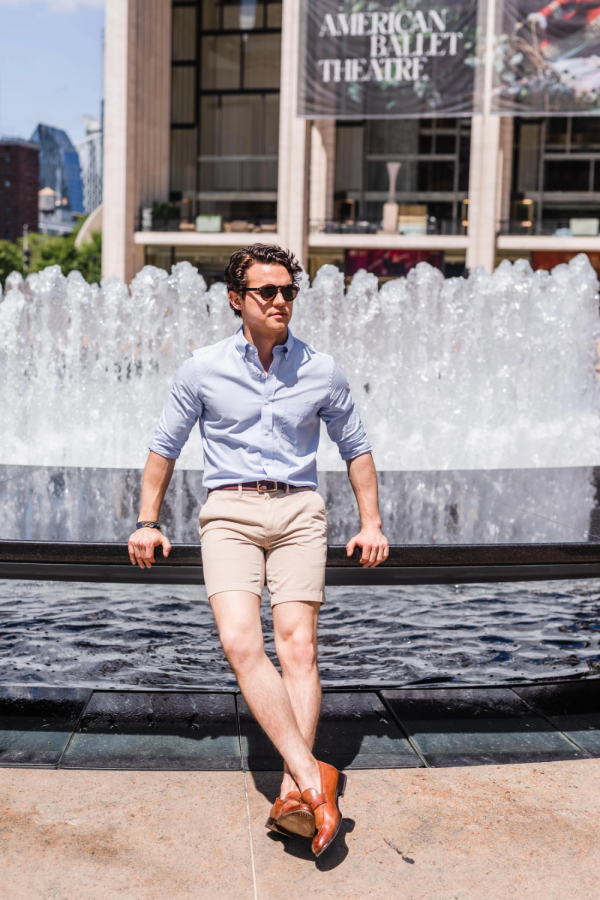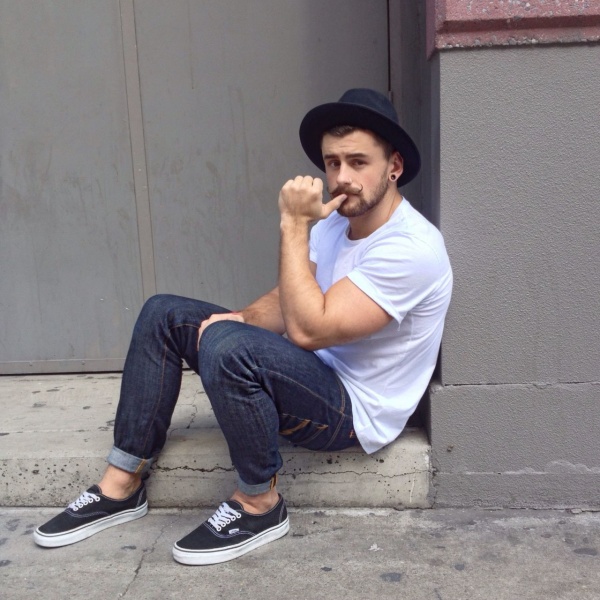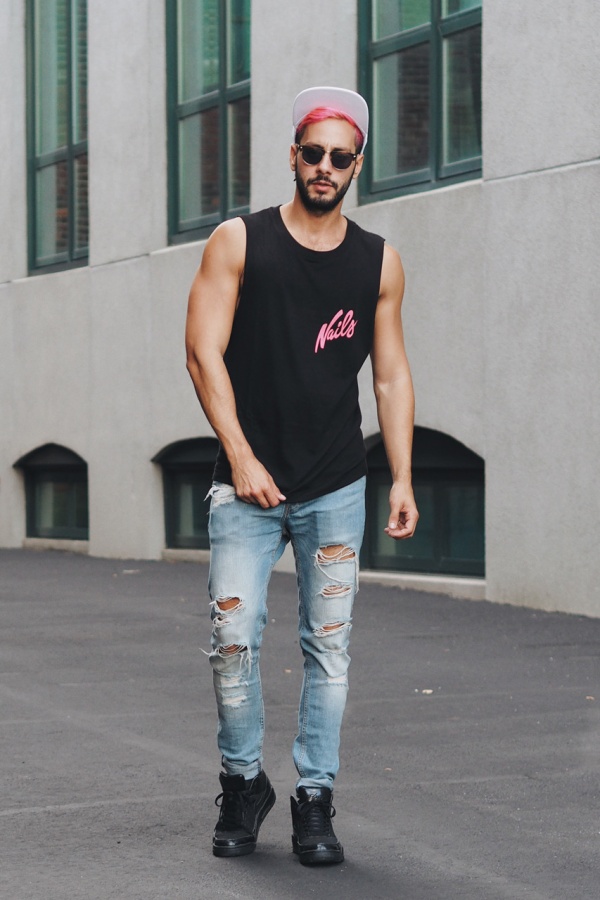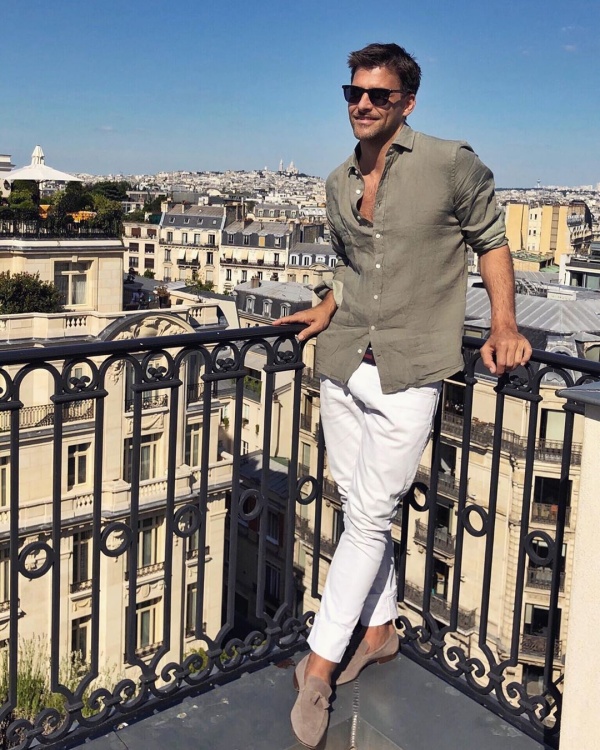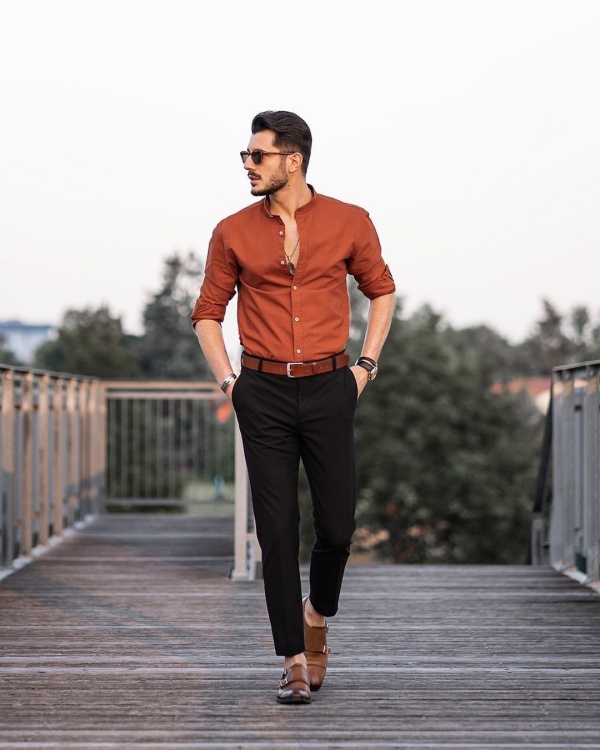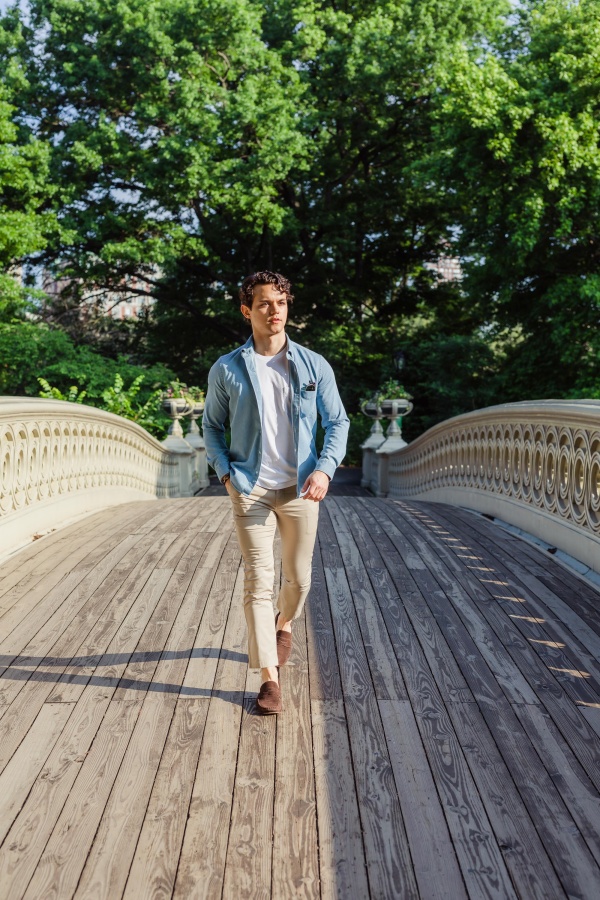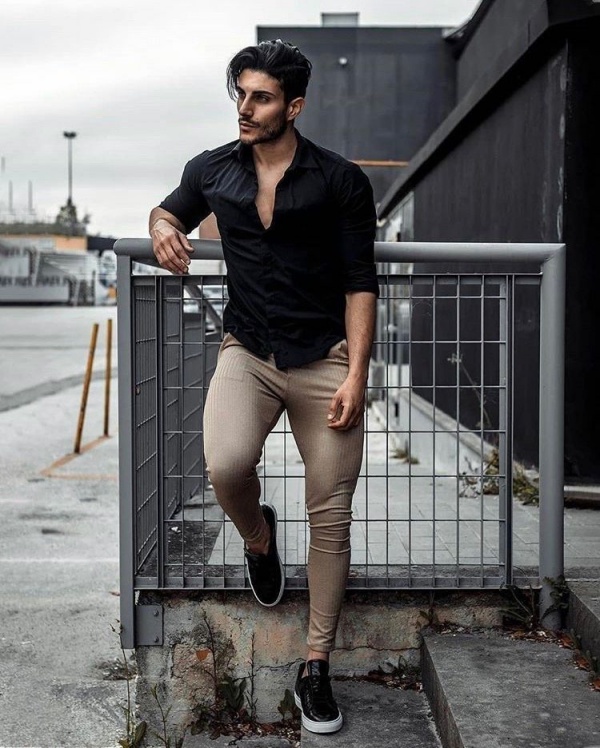 Conclusion
Comfort is the key to a perfect style. And making your casual outfit look classy is an art. When it comes to classy casual outfits for guys, there are multiple options available for you. It just depends on how you play with the styles and skillfully pair them with the perfect match. It is quite possible to get lost and fail to choose the right pair among the wide range of options in your wardrobe. These classic 12 choices listed above would surely make your style speak. These chic outfits will make all heads turn to you. So, start styling your relaxed, occasional, spontaneous, and suited fit for every day and rock on with your classy style!
You may also like: