Planning for a beach holiday? Then, the first thing that you must land on, is what outfits to wear. While the women have got quite a number of options to experiment with when heading to the beach, there is only a handful of options for the men. But if you are willing to look good on your holiday, then much can be done even with the counted options. Though everybody wants outfits that can help them relax, how hard is it to figure out the beach outfits for men that can make you look stylish alongside? Even if it is not easy, it is not something absolutely impossible, and we have got you covered completely. You definitely do not need to spend all your money to shop for it, and you can make it work out with whatever you have. So, scroll down below, and check out some of the best beach outfit options that we have sorted for you!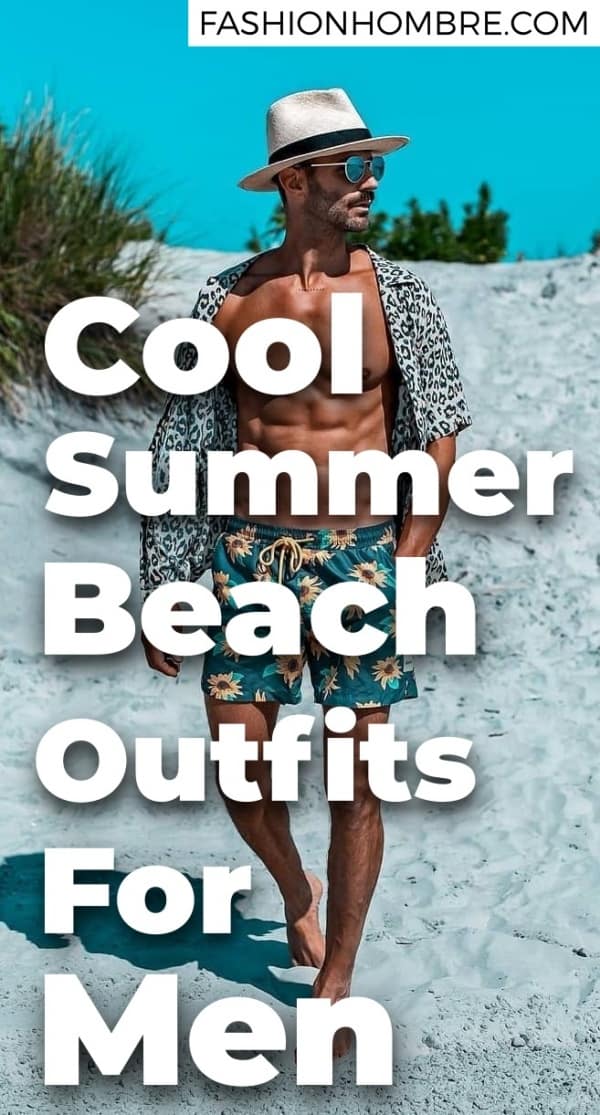 Stylish Beach Outfit Ideas For Men
1. Half Sleeve Flower Printed Shirts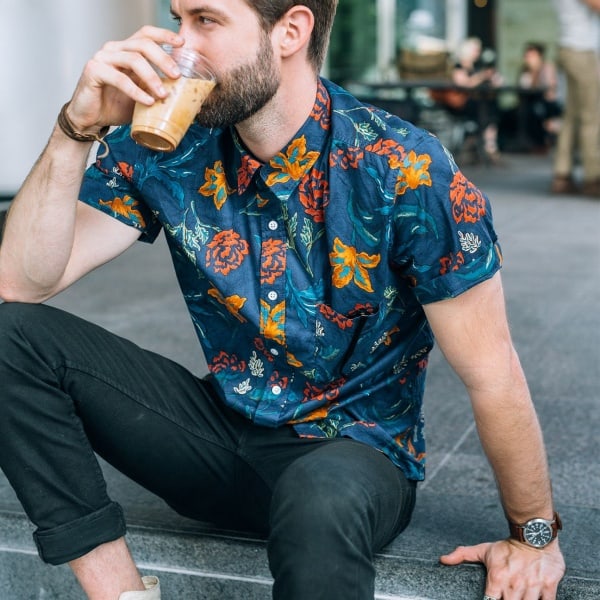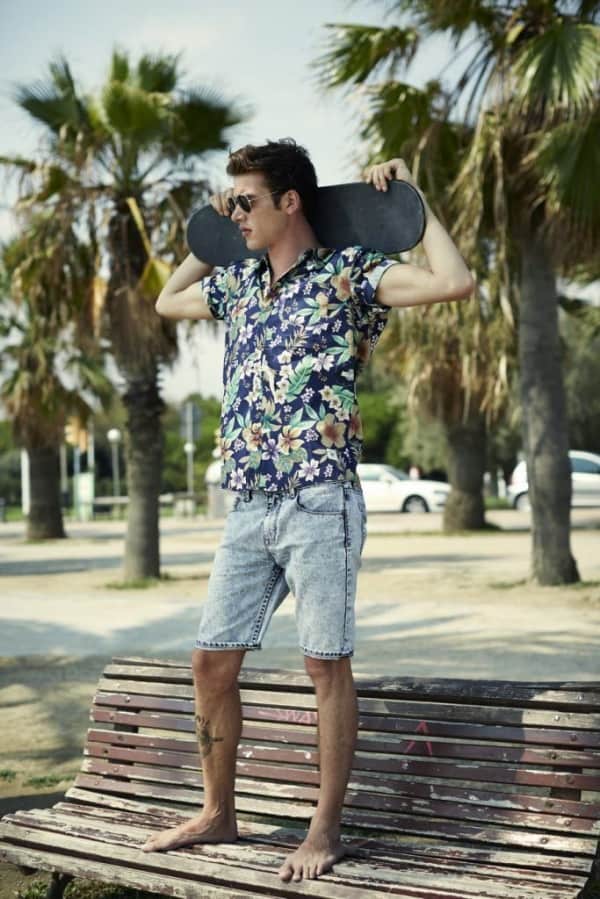 Girls are not the only one who has got the birthright for the flower prints but the guys can opt for it as well, and look great at the same time. Especially when you are heading to the beach, choosing an outfit with a bright color, and flower prints are the best option that you can go for. Such prints usually enhance the spring vibes and amplify the holiday mood, and also looks great in the pictures. In comparison to the full sleeves, the half sleeves shirts are ideal because of the moderate temperatures on the beach cities.
2. Denim Shorts With T-Shirt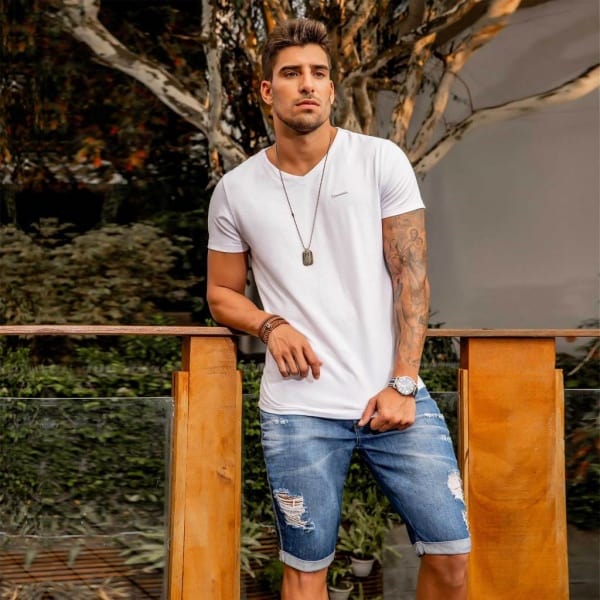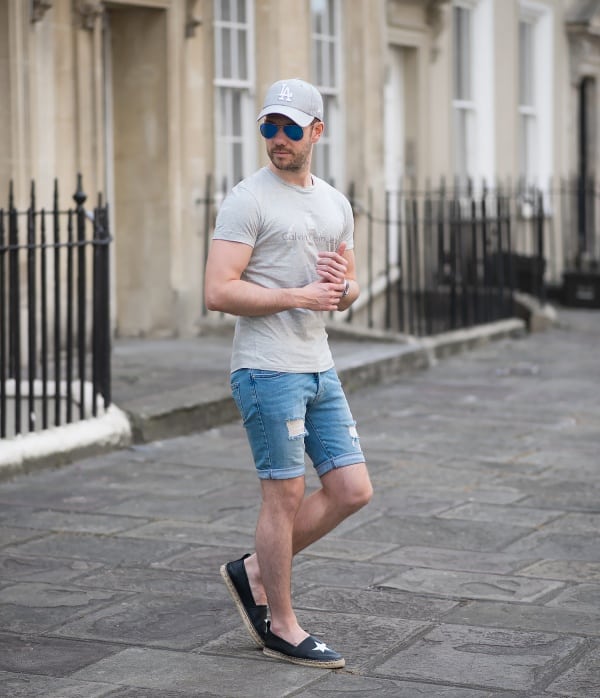 How often do the men get the option to flaunt their shorts? Hardly, ever. Nowadays, everyone is busy with their work schedule, and can hardly spare any time to wear their quirky shorts. A beach holiday, however, gives you the option to pair the favorite denim shorts with your holiday t-shirts. You can take an evening walk, and stroll through the beach wearing your pair of denim shorts, and contrast it with the best t-shirt that you have. Such an outfit is quite ideal among the other beach outfits for men and you do not need to think twice before choosing this one!
3. Open Shirt With Shorts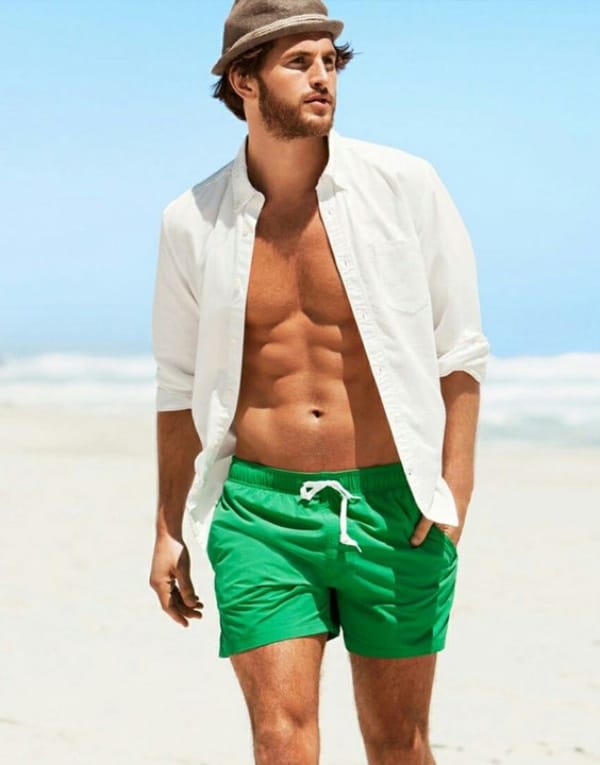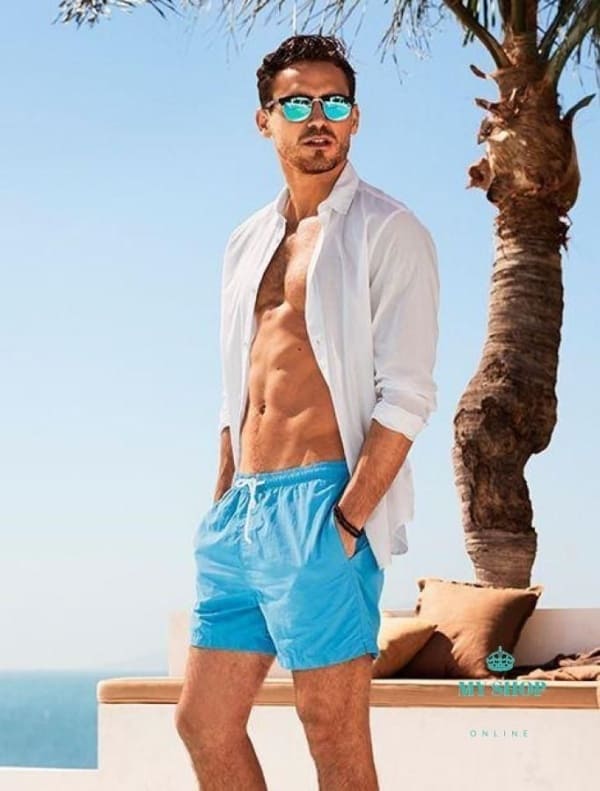 It is a lot in the trend these days to wear your shirt like a jacket by opening the buttons of your shirt. In the pollution of the city, you hardly get the chance to show off your six-packs bare body but the solitary beach gives you ample scopes to do so. However, while being bare can be too mainstream, you can hood inside a shirt, keeping the buttons open. It hardly matters what color you wear as long as it suits you well, and complements with the pair of shorts you are wearing along.
4. Sleeveless Tee With Shorts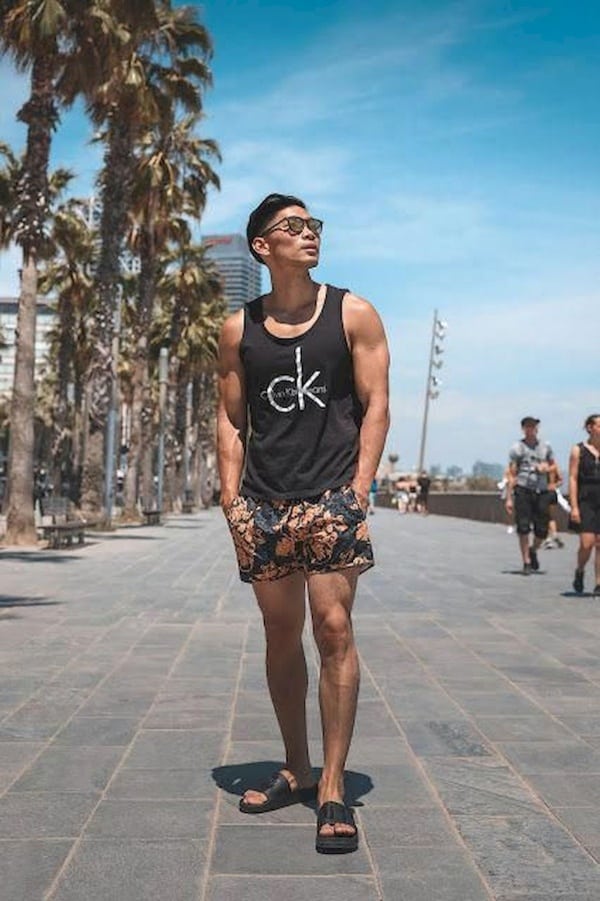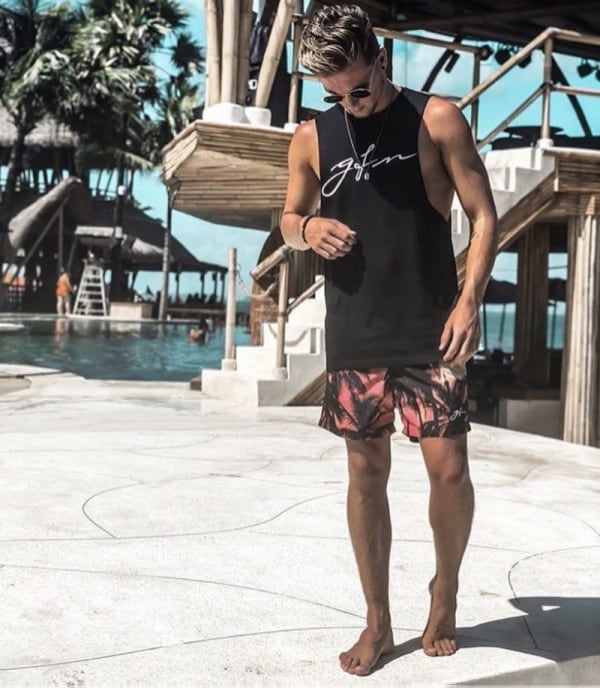 Remember how hard you worked just to create those muscular biceps? But in the role of the formals, you hardly got the chance to flaunt them ever. So, while on a beach holiday, do not let go of the scope to show off your biceps by wearing the sleeveless tee with your favorite pair of shorts. There are quite a number of cool sleeveless t-shirts available in the market with cool quotes printed on them, which would look really great with the pair of shorts. Do not forget to focus on the neck type, and color contrasts of the tee with the shorts.
5. Chinos With Shirt And Flip Flops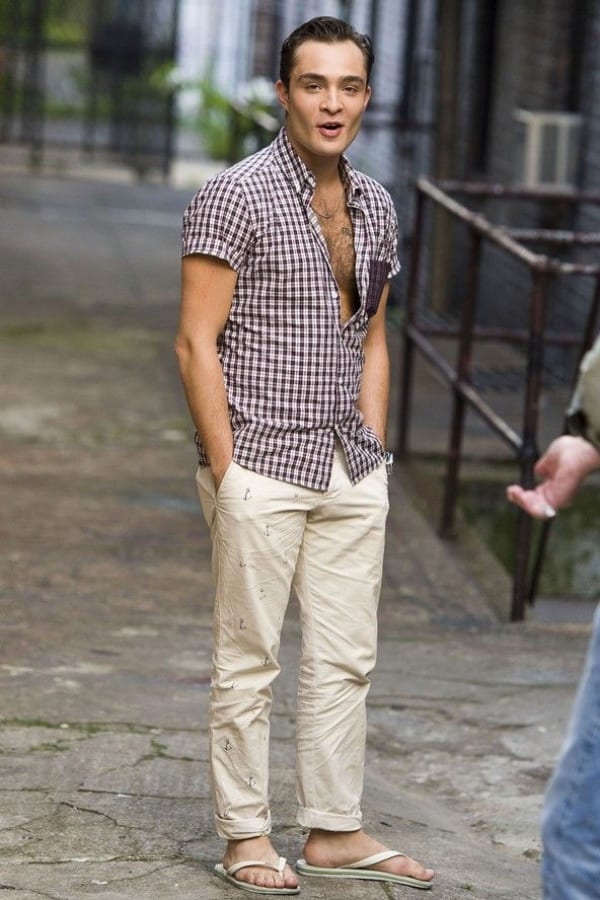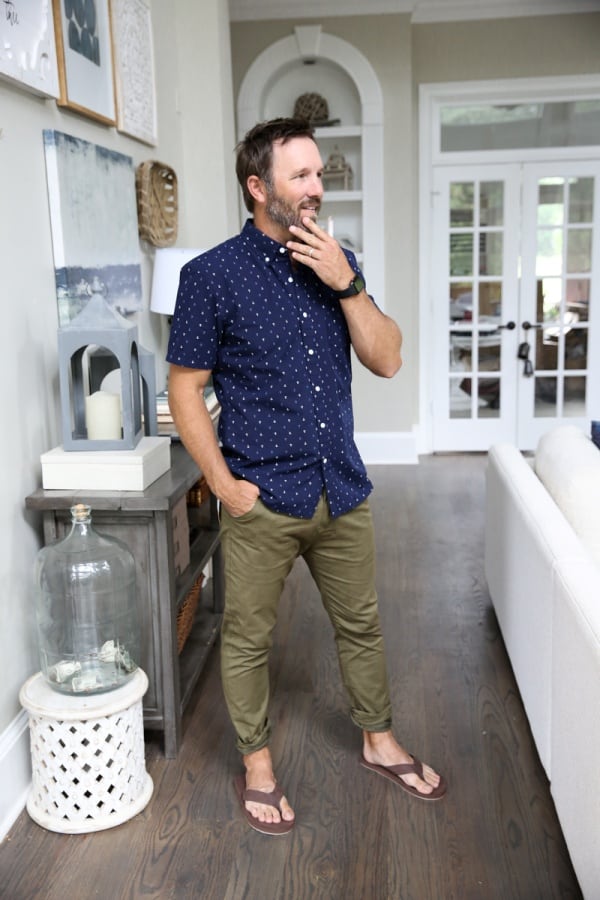 Are you someone who is tired of wearing jeans and formals? Then, why not replace it by wearing the bright and colorful chinos on your beach holiday? Just wear aa yellow or red chinos, and pair it up with a transparent white shirt to look the best! White is such a color that goes with almost each and every kind of bottom and contrasts well too. Also, do not forget to pair your flip flops with the look in order to carry on with the casual and composed look.
6. Printed Shorts With Shirt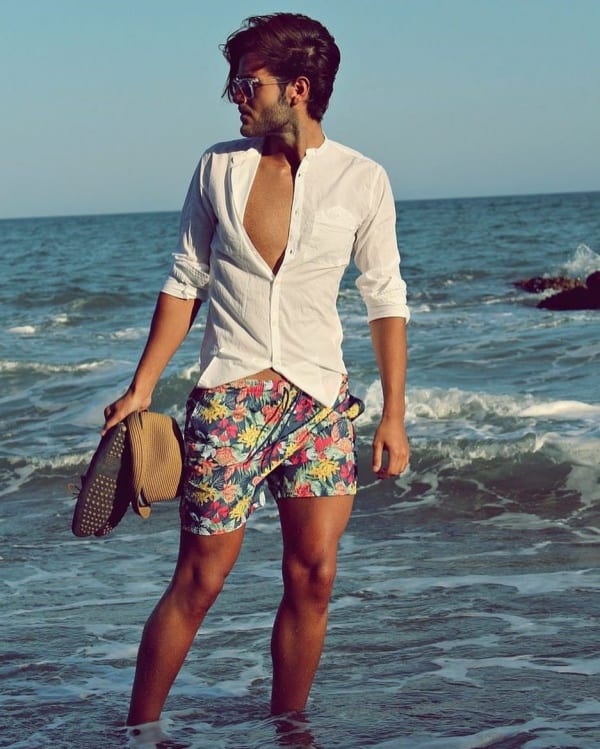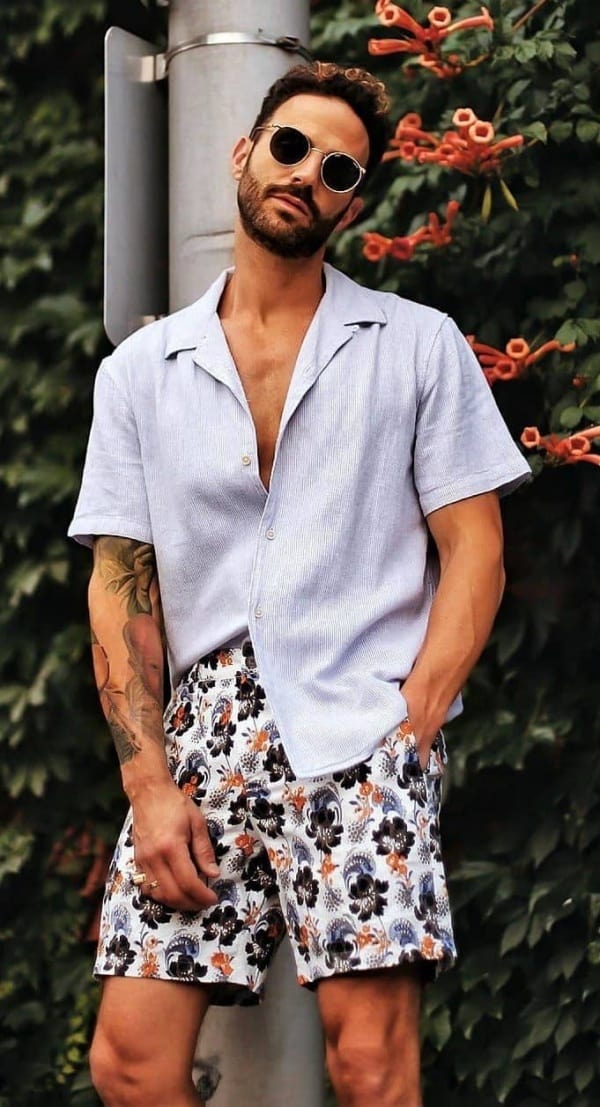 Prints are not really out of fashion yet, and printed shorts are quite in fashion too when you are talking about beach outfits for men. Not only has the printed shorts created a craze among the common mass, but the celebrities were seen to pose casually in them too. So, why let it out of the bag when you can pose the best in those casual prints shorts. Just match it up with a solid-colored shirt, and that should be all to complete the look.
7. Denim Jacket With Shorts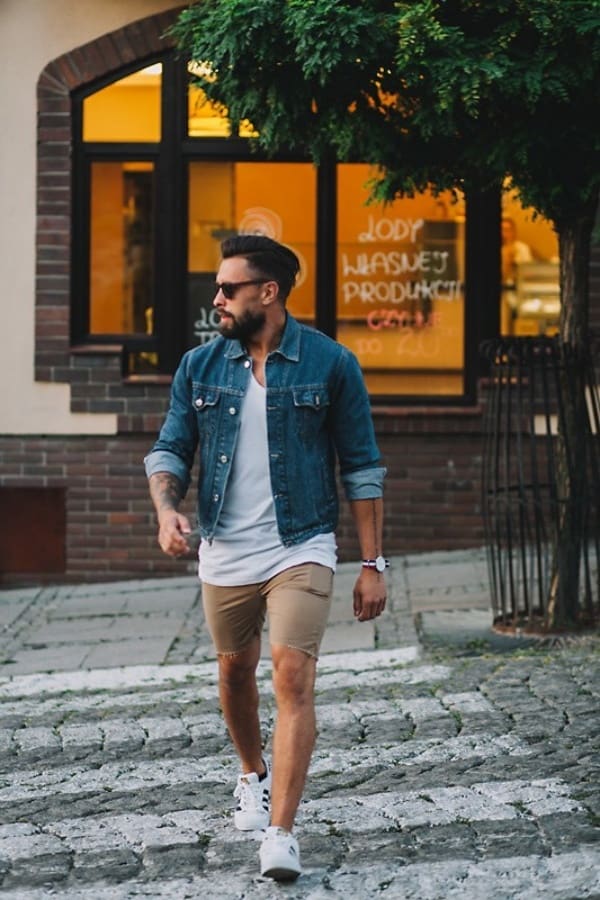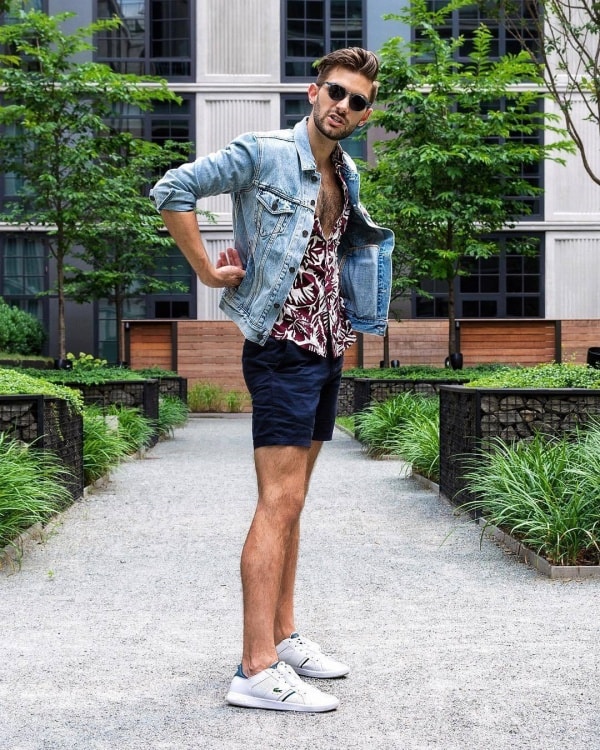 We know, denim jackets do not really look too casual for the beach but it is not even too formal. So, if you are someone who does not prefer to look too casual, and has a minimalist wardrobe, the denim shirt is the perfect one to take along with you. However, to cut off the formal vibes from the list of beach outfits for men, you can pair the shorts with it, and look absolutely the best. It hardly matters, which color short you go for because denim shirts go with almost every color.
8. Vest With Shorts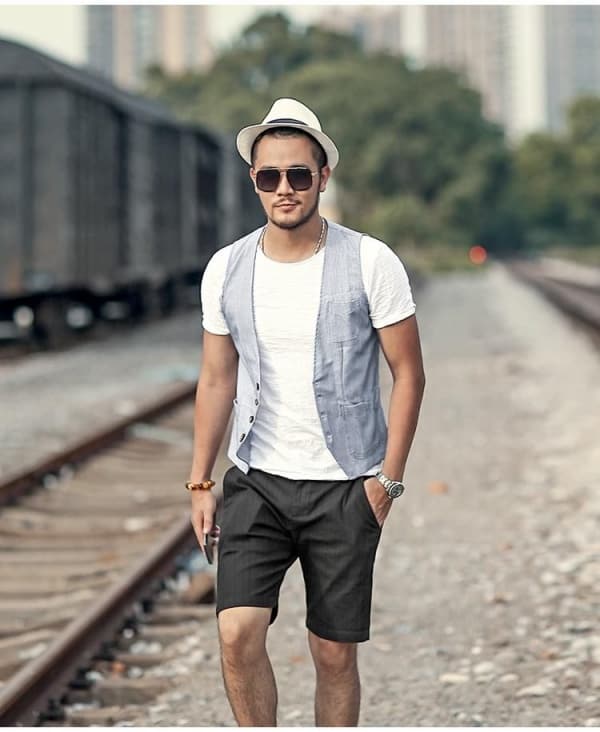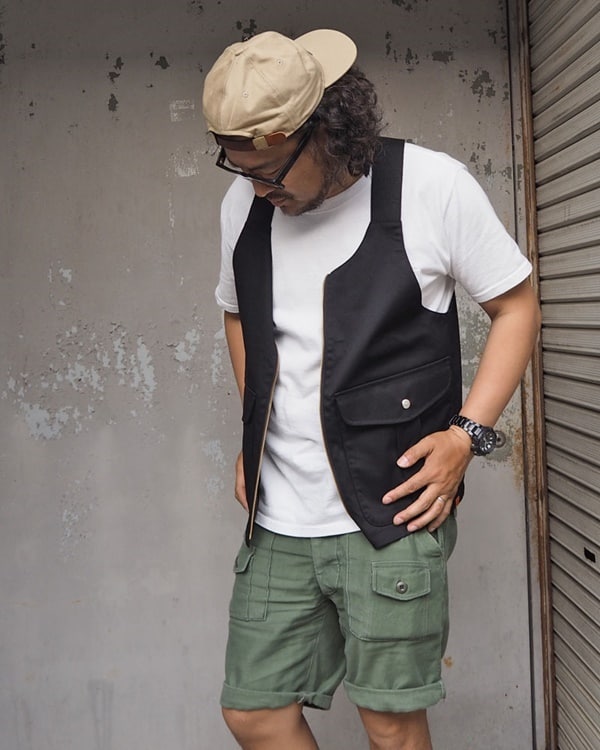 Though vests are too common to quote as a spectacular outfit, if paired rightly, the vest can be the perfect beach attire for the men. No, we are not talking about the commonly worn vests. Instead, you can go for a more modern, and quirky option that would look absolutely the best when paired with shorts. It does not only make you look sexy, and adds a hint of handsomeness to it as well.
9. Shorts With Striped Shirt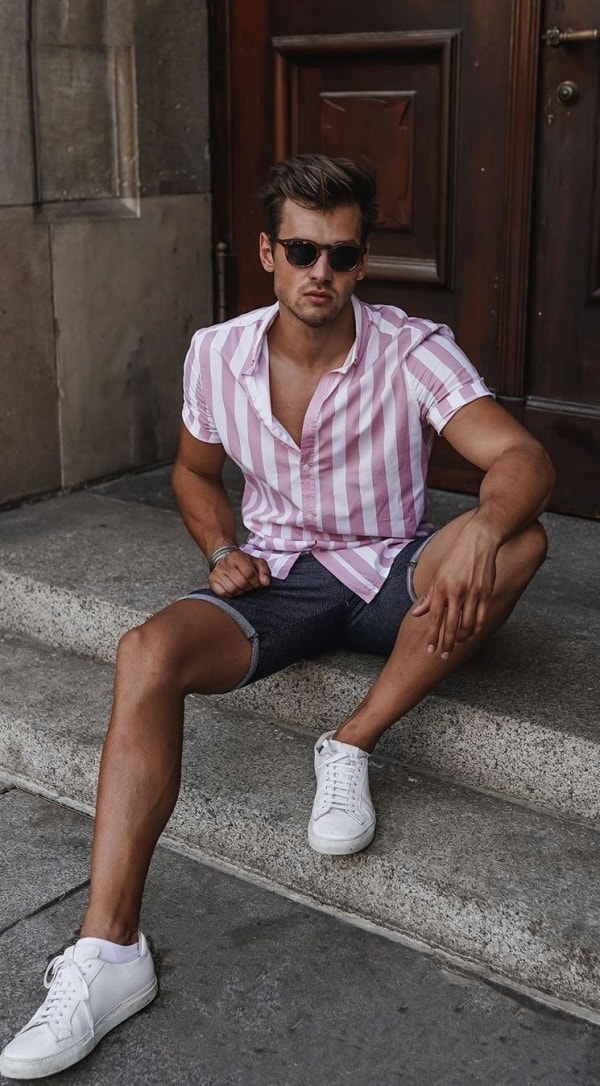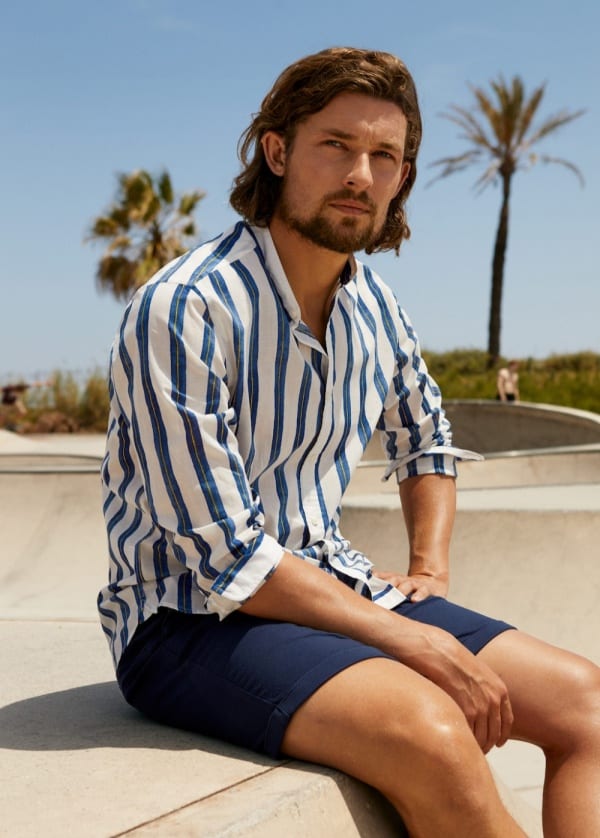 Want to feel the real spring vibes, and still be absolutely minimal? Then the best option that you can choose is to go for the relaxed pair of shorts along with the striped shirt. We suggest you stick to the white and blue stripes and try to match it with either a white or a beige-colored short that would contrast each other absolutely the best.
10. Oversized T-Shirt With Shorts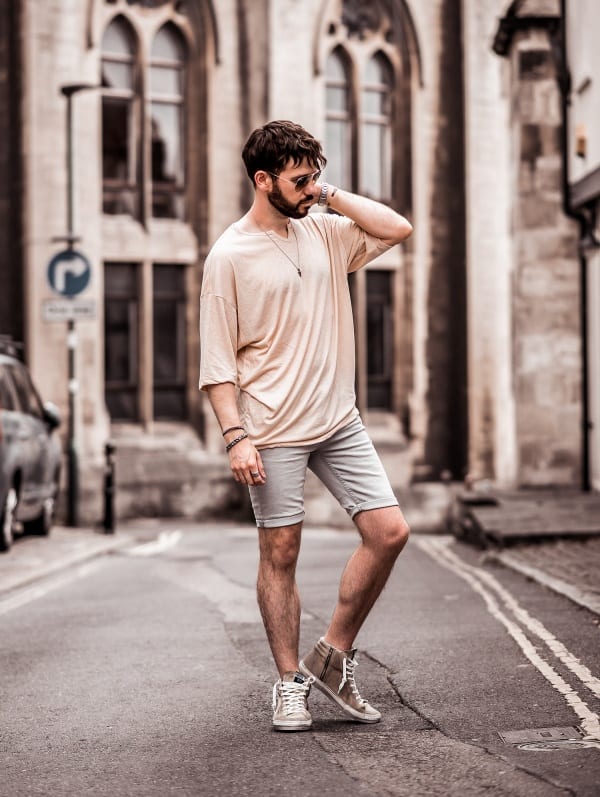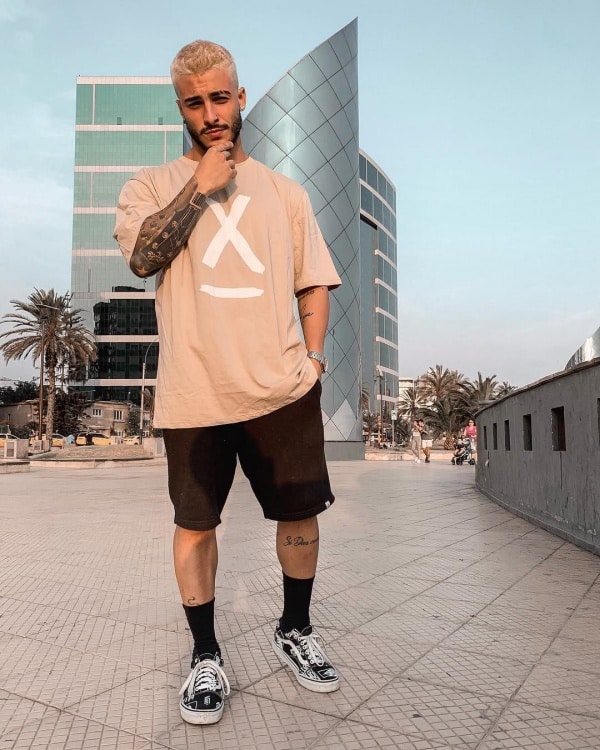 You already spent majority hours wearing those tight shirts in the hectic schedule, and hardly get a scope to relax your body. In such a situation, a beach holiday gives you the scope to free your body from the formal bindings, and fit it into an oversized t-shirt. An oversized t-shirt is not only the best option to relax your body, but it looks fashionable too when paired with the right pair of shorts.
Related: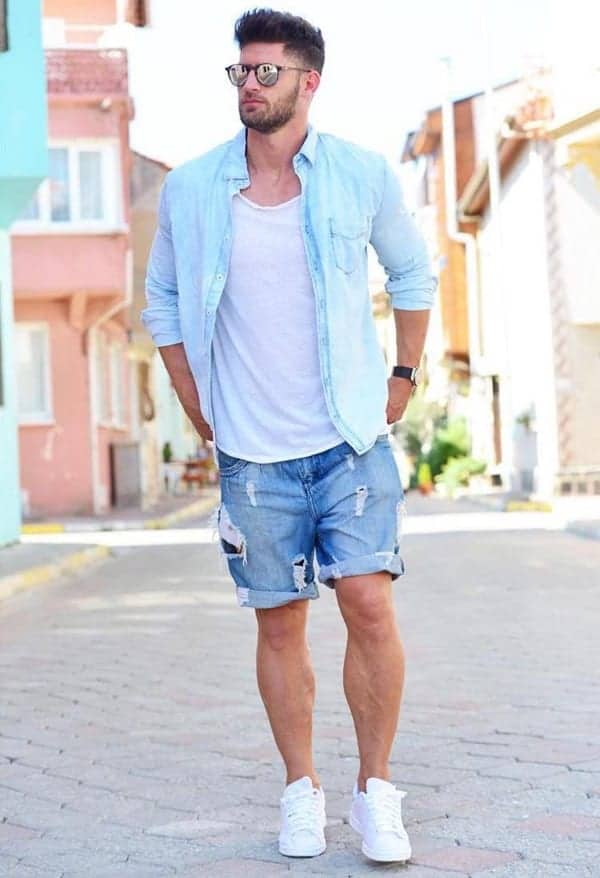 Image Source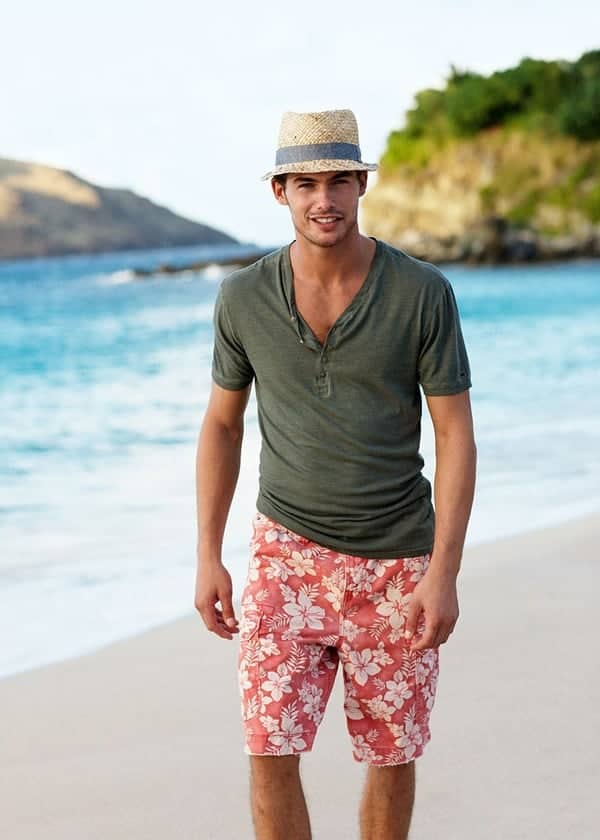 Image Source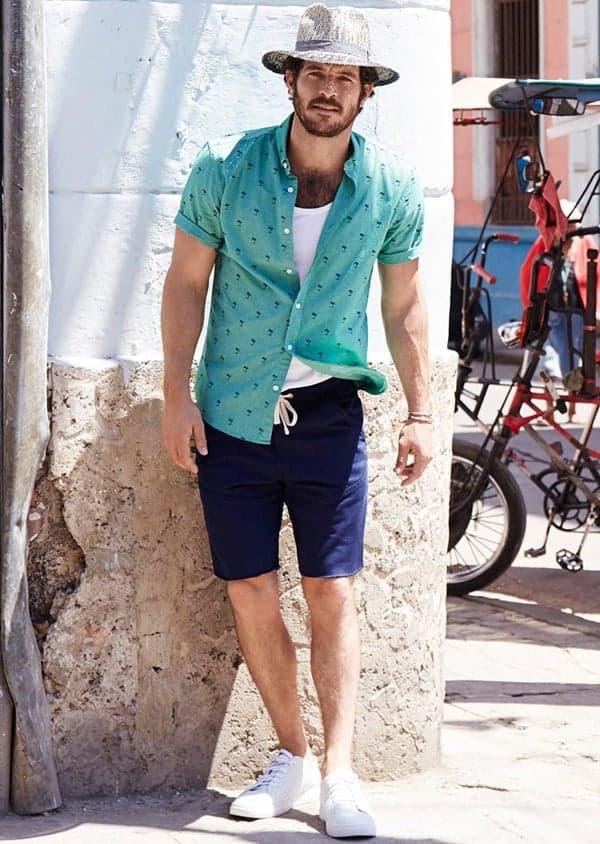 Image Source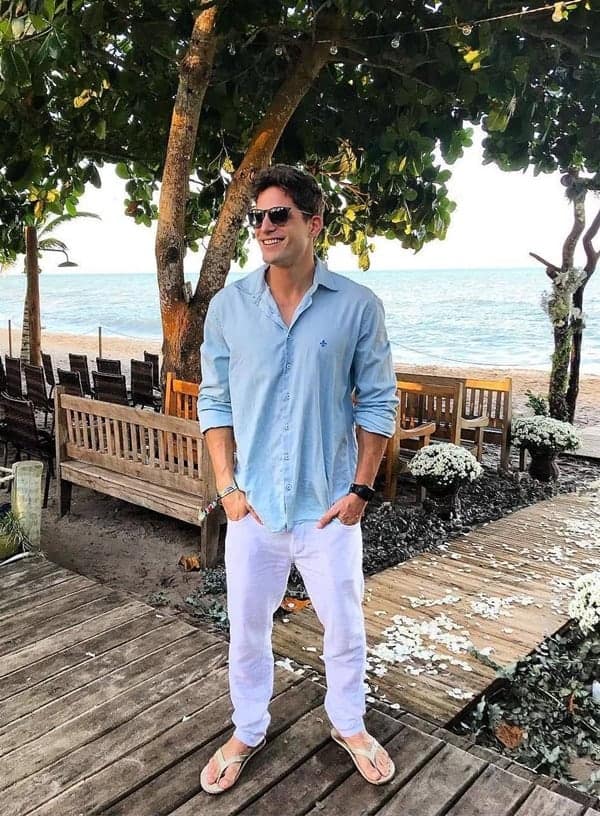 Image Source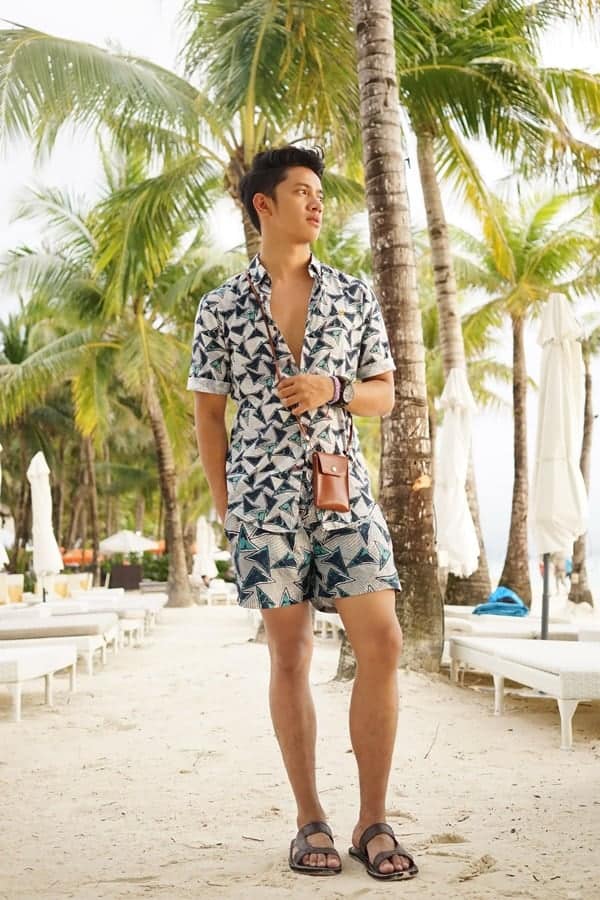 Image Source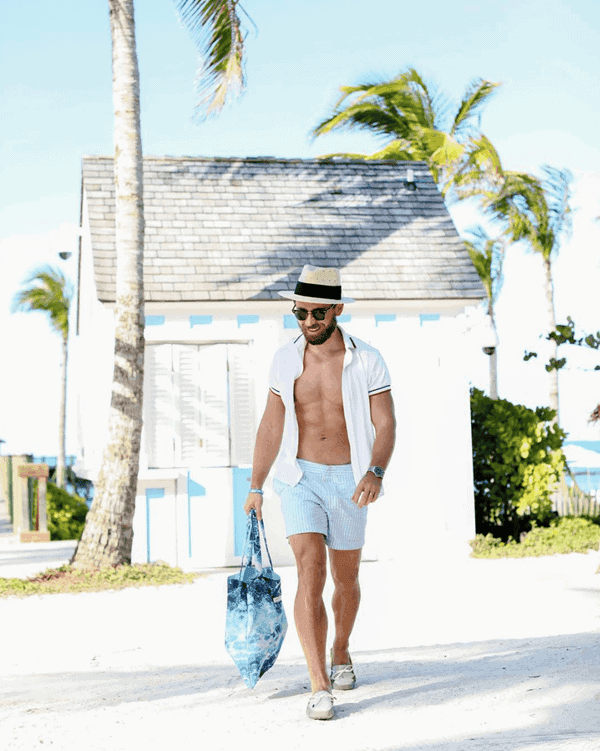 Image Source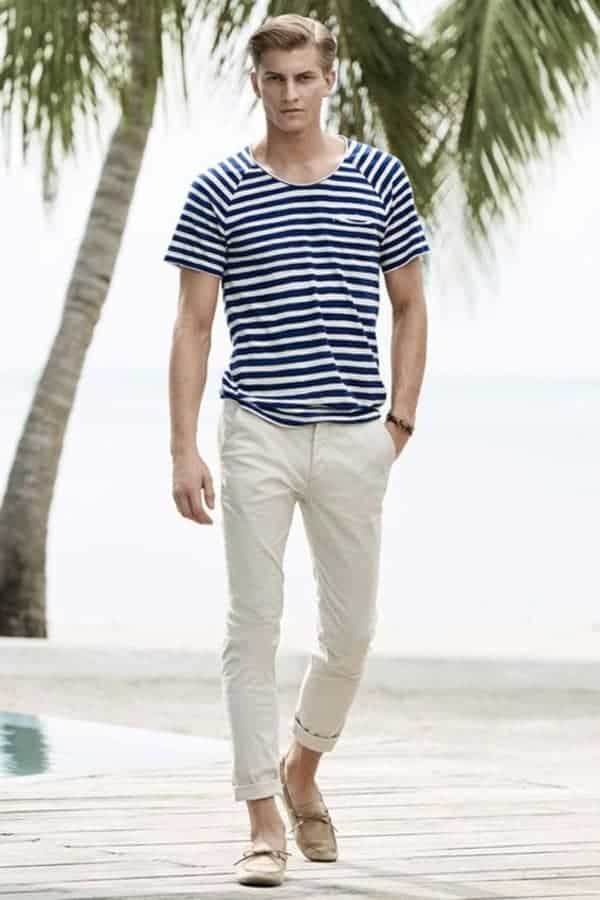 Image Source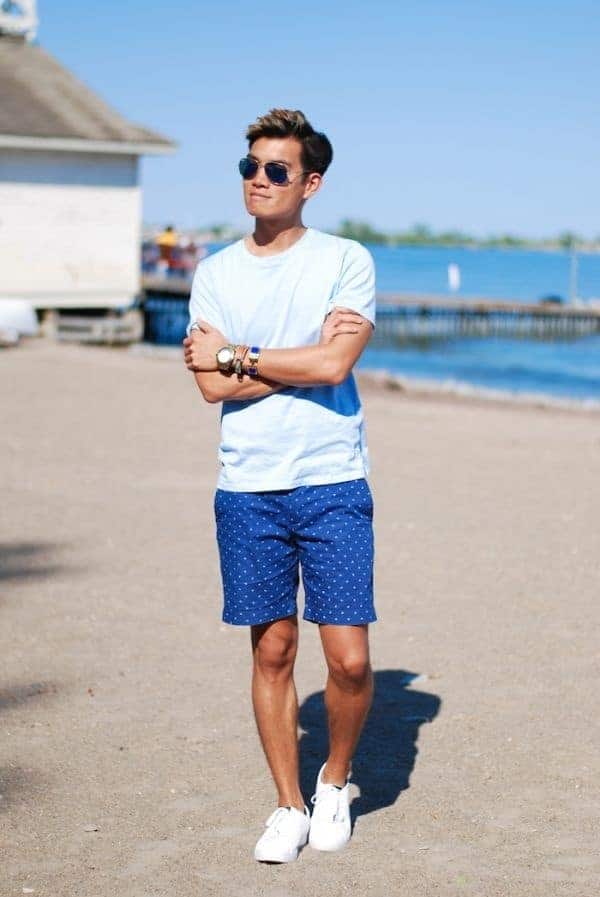 Image Source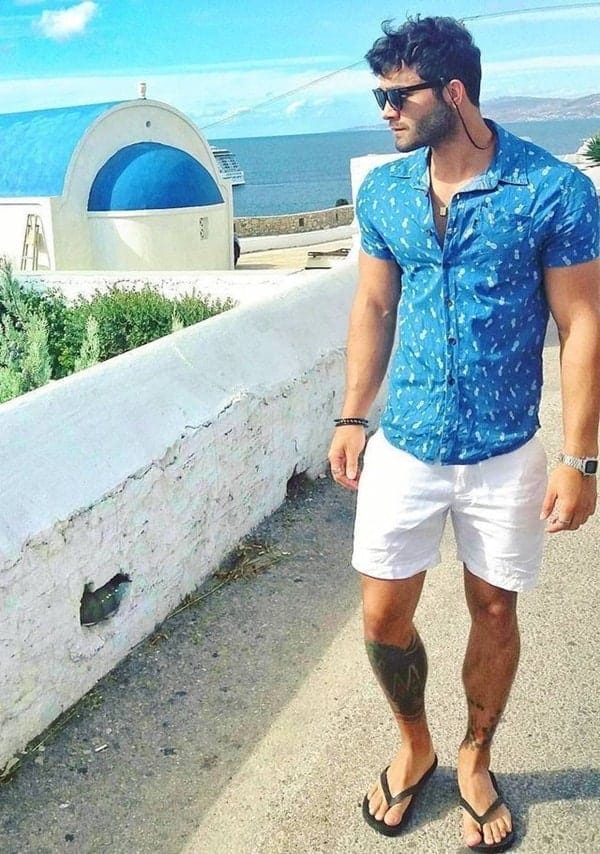 Image Source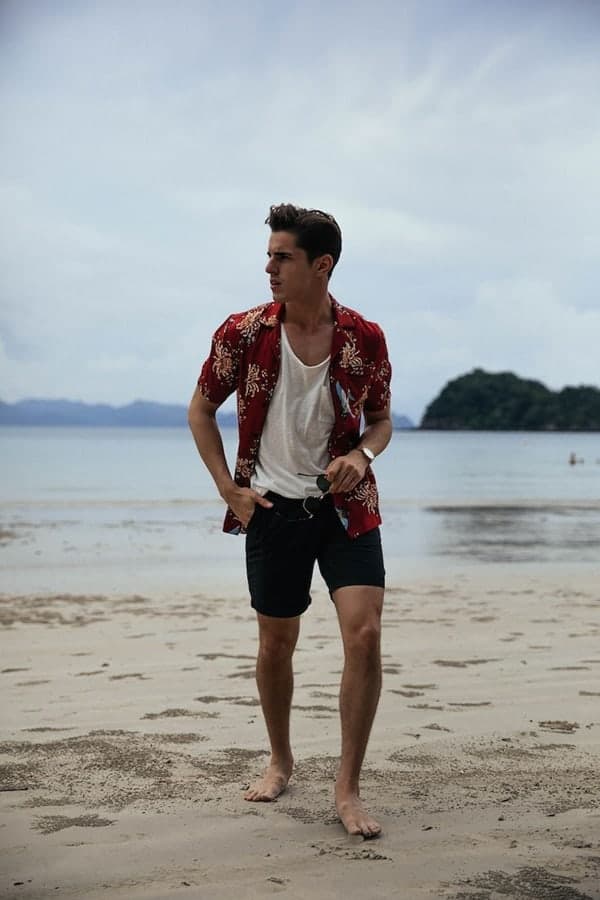 Image Source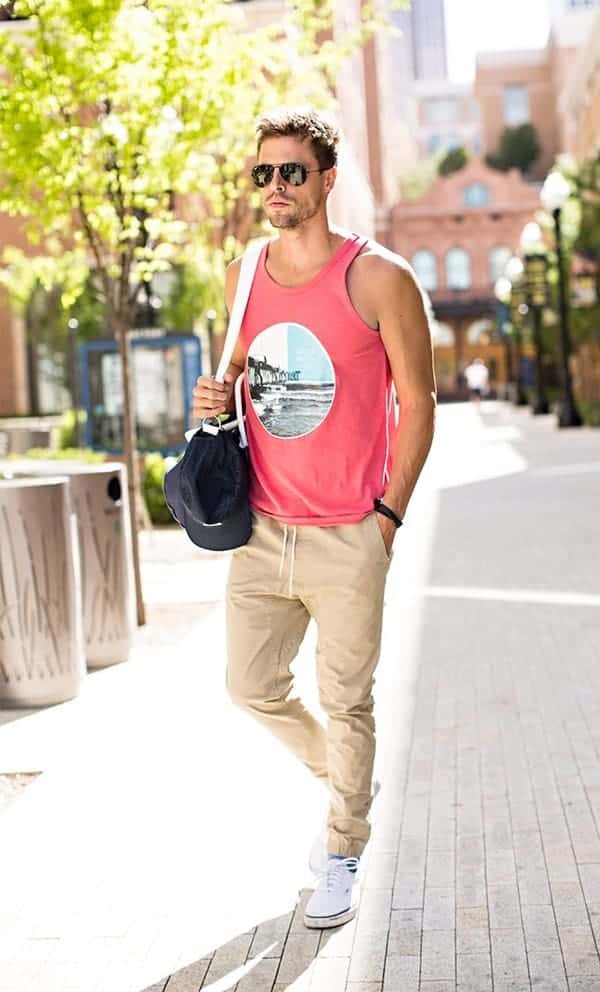 Image Source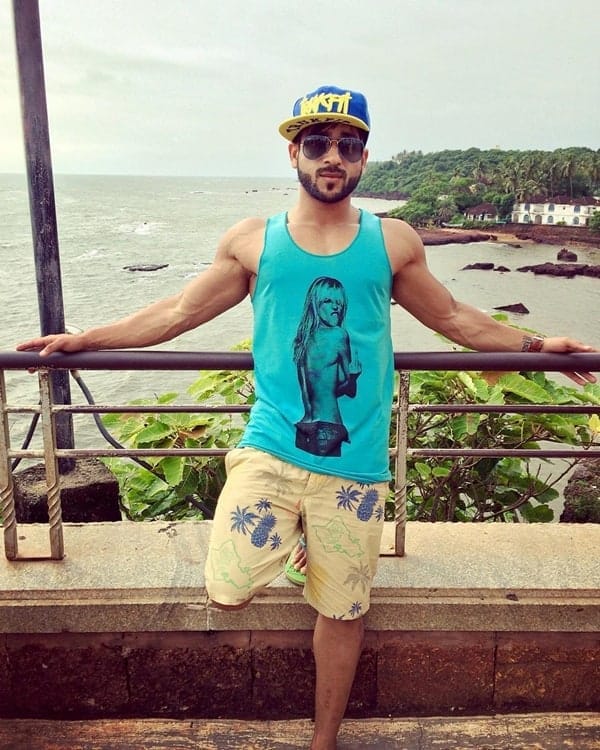 Image Source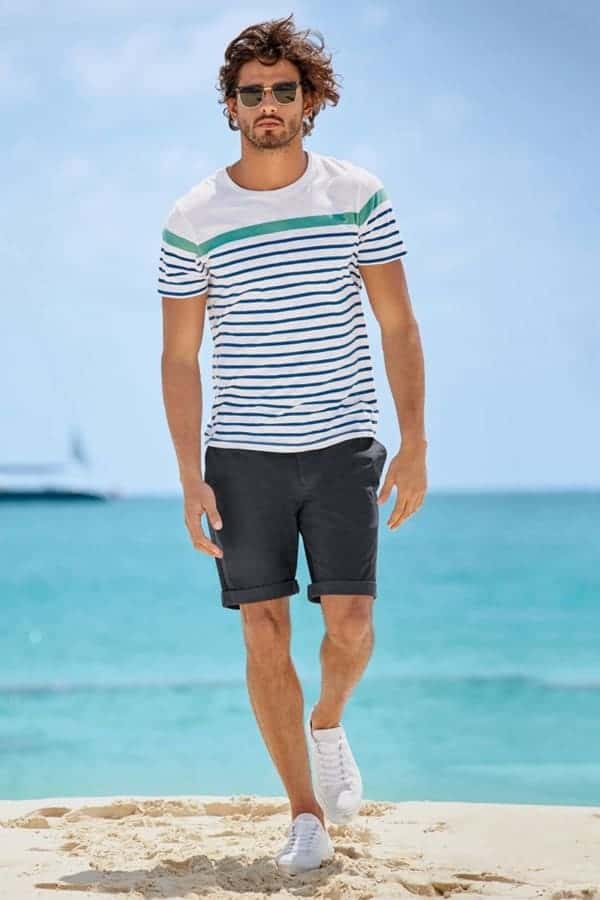 Image Source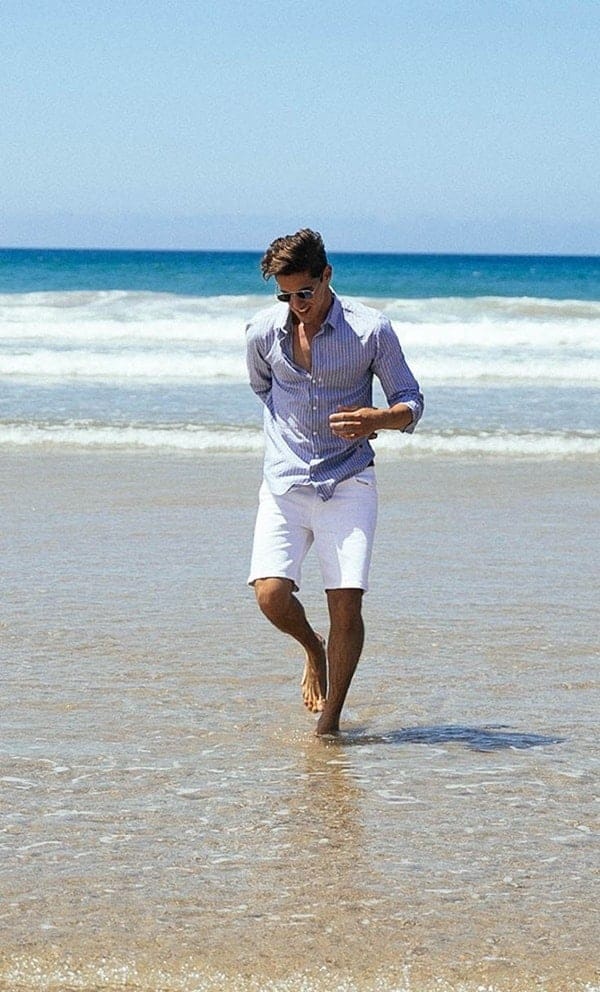 Image Source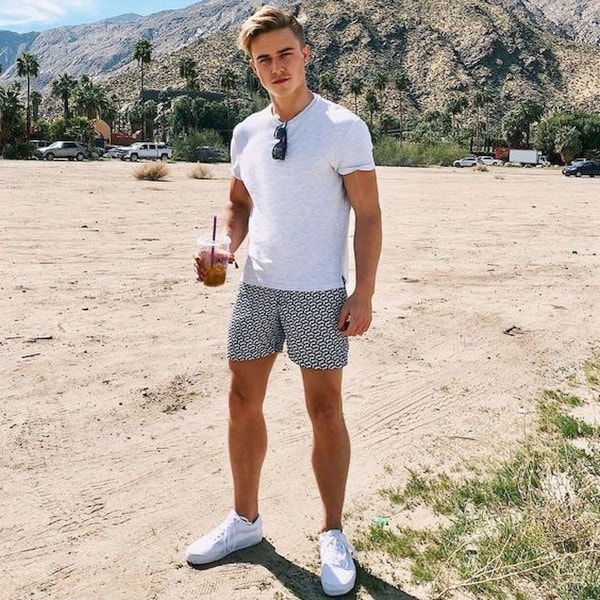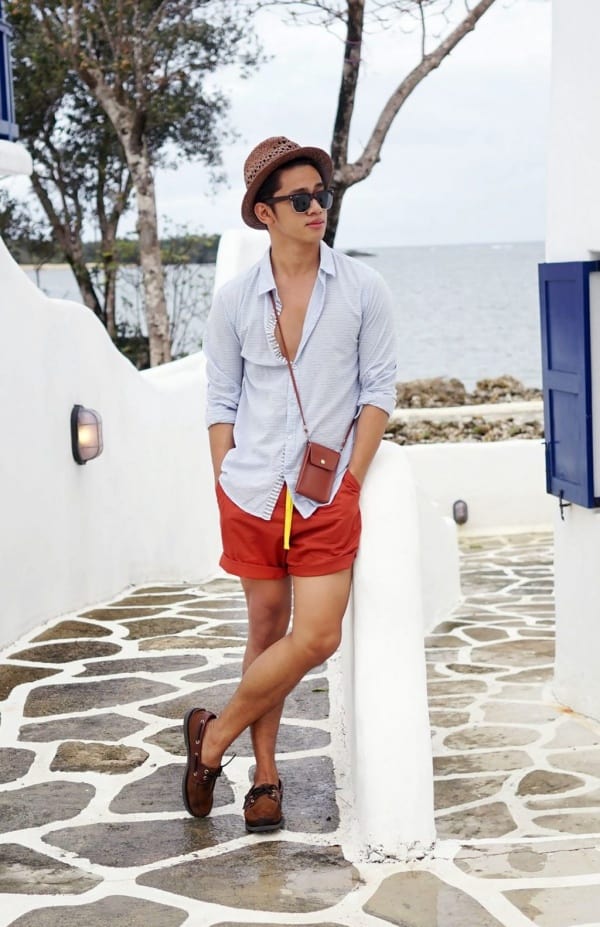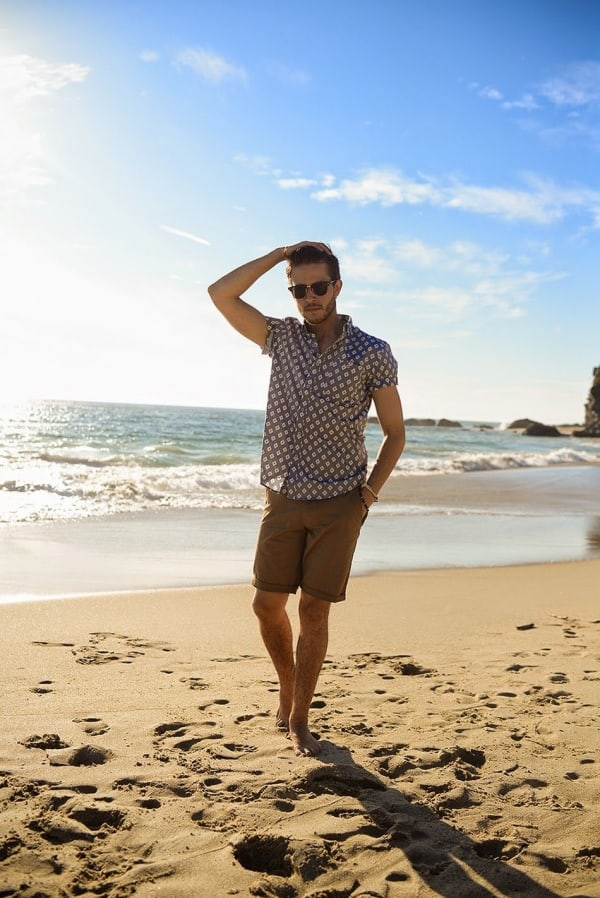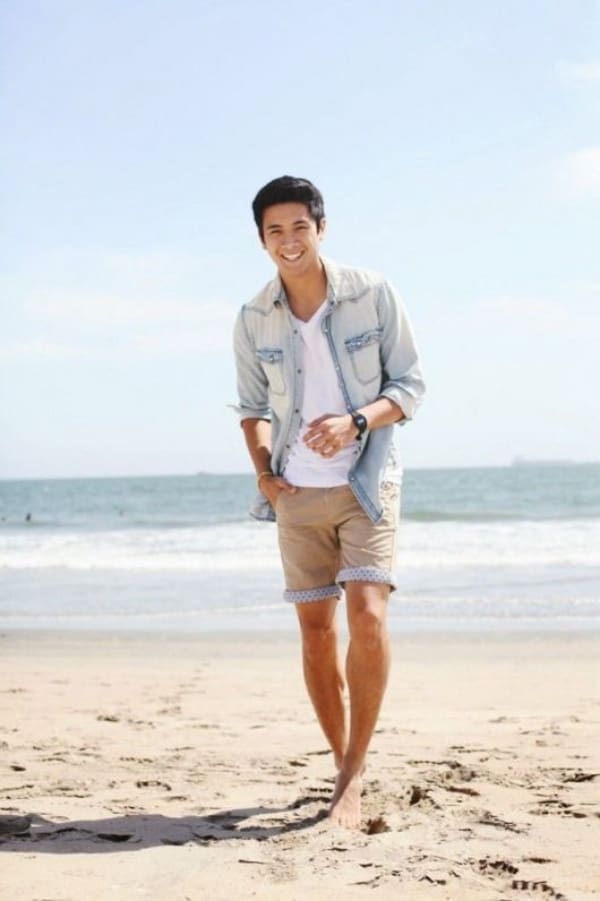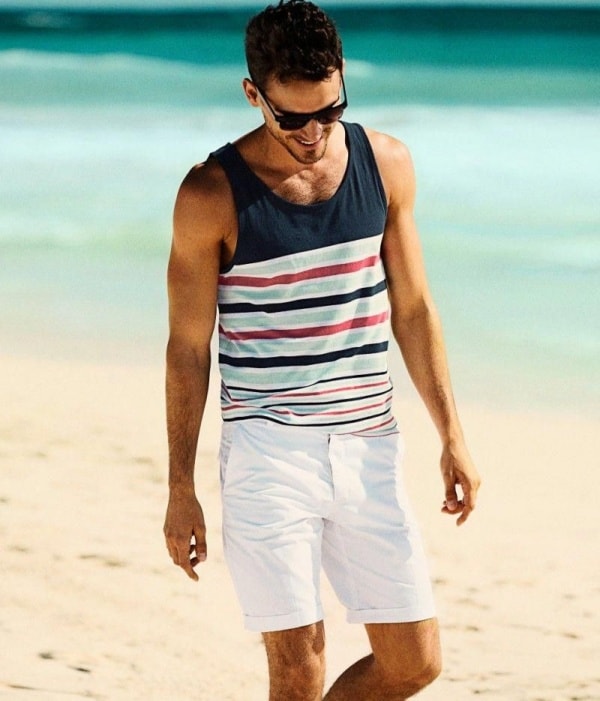 Most of the time, even if you get the right hold of the right beach outfits for men, it can be quite tricky to pair them right with each other. Most men hardly prefer to experiment and end up pairing their casual outfits so casually that it makes them look absolutely dull, and ruin the vibes completely. Thus, here we are, with our guide for the best beach outfits that not only looks great but makes you feel comfortable at the same time. However, you are always free to make modifications and bring changes to your outfit accordingly, and as you like to do it.