With 2023 arriving, your wardrobe is probably screaming for a huge fashion makeover right now, especially for men. It has already had enough of those black and white formals and grey-toned hoodies and sweaters, and it's high time that you give it a break by including some cool street style outfits for men. However, street style is quite a brand new concept among men these days, and not all of them have grabbed it right. Most even have the misconception that getting into a street style will make you look like a joker, and seems quite uncomfortable too, to some – but the real picture makes a hell and heaven of a difference with it!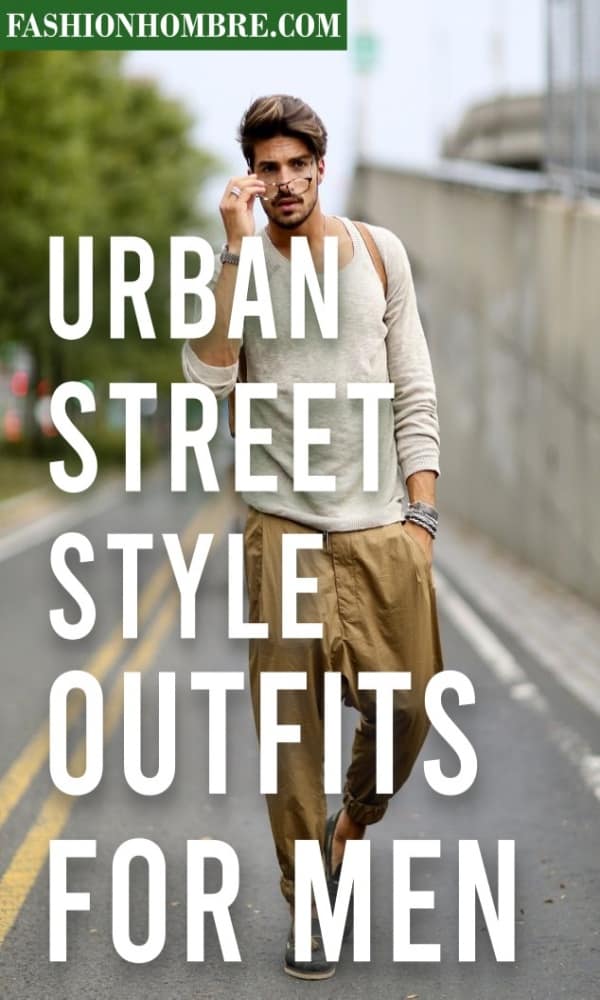 You might wonder what makes street style so different from the other fashion styles. Unlike the majority of the fashion styles that have emerged from the studios, the street style completely does justice to its name and emerges from the street fashion. It is rooted deep in the soil of youth culture and has already created a great hype in the urban centers. Today, we are here to help you introduce some of the best street style outfits for men that can probably convince you a bit and can even make you give them a try!
Urban Men's Street Style Outfits To Follow
Ripped Jeans And Bomber Jacket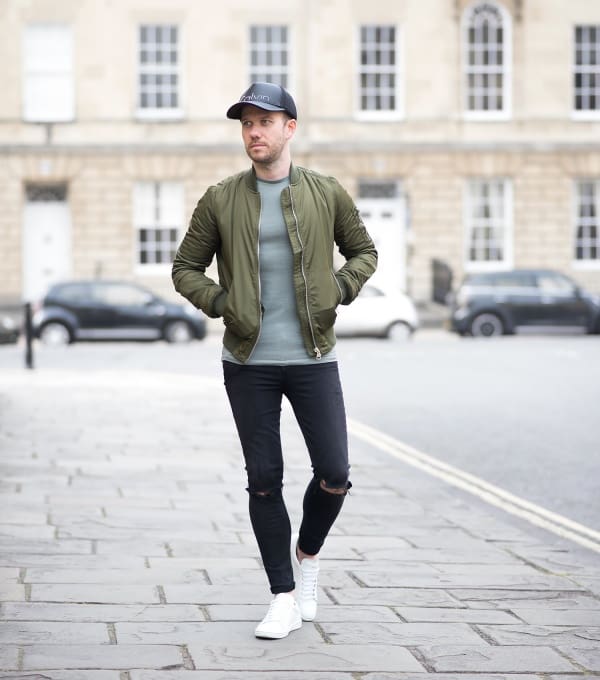 Image Source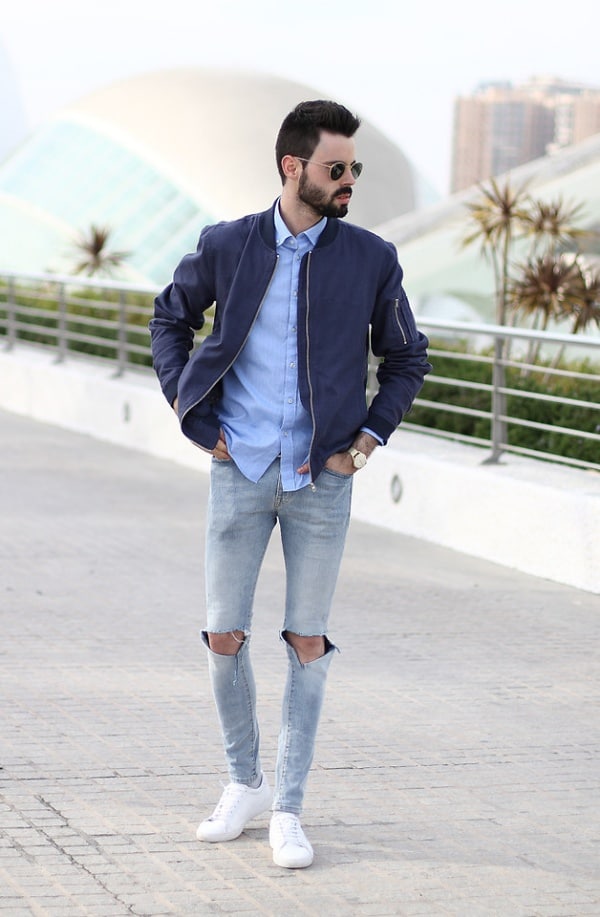 Image Source
The year 2022 has made whatever ripped and distressed, trending in the world of fashion. So, how can the ripped pair of jeans ever go wrong? The ripped jeans have already taken over the youth with its cool vibe, and when paired with a bomber jacket? Oh, words might fall less to express. Bomber jackets add a lot of definition and contribute some smart attributes to the individual as well.
Related: Cool Clothes For Teenage Guys
Long Overcoat With Jeans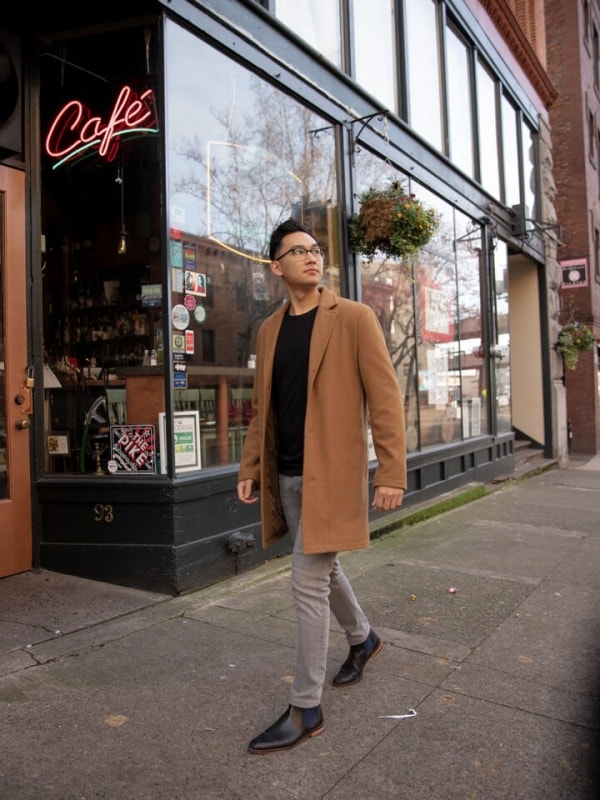 Image Source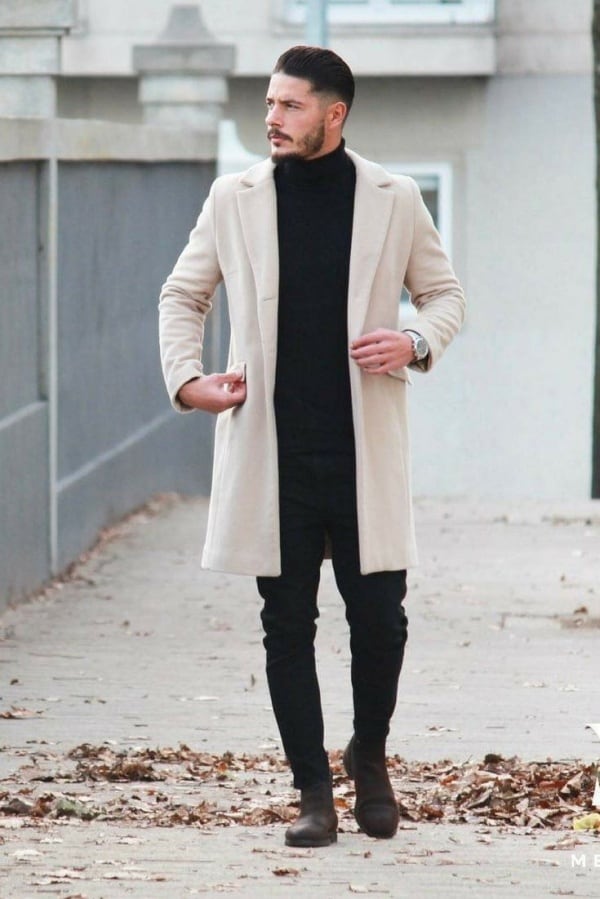 Image Source
Do you live in a country where the streets remain full of snow? But that cannot stop you from showing off some of the best street style outfits for men. You can always droop over a long overcoat on yourself, and wear your favorite pair of jeans, and still call it a "street fashion". It doesn't really matter whether you are wearing just black and blue as your outfit, but as far as you are styling it well, you're good to go!
White Shirt With Black Jeans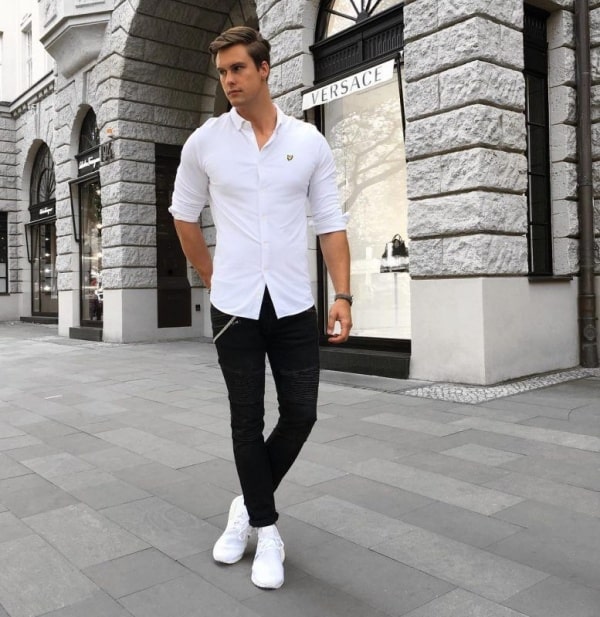 Image Source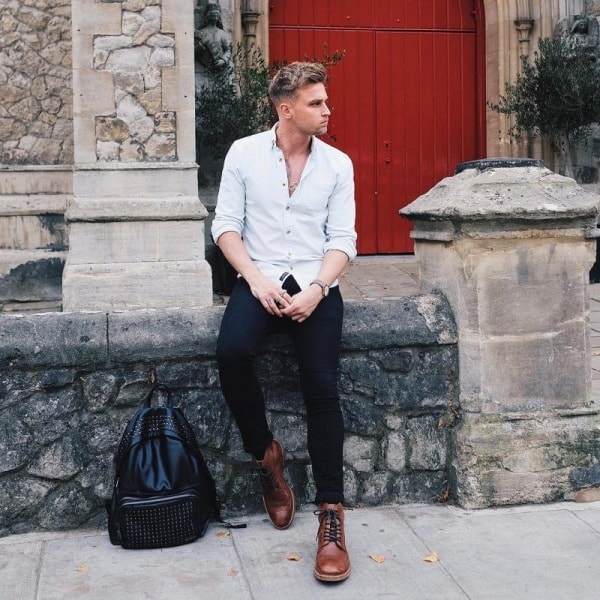 Image Source
If you are too fond of your black and white formal, then you really do not need to get out of your comfort zone to include your style among the other street style outfits for men. All you need to keep in mind is the way you style it. Obviously, you're not going to tuck in the white shirt with black jeans. Instead, just tuck out the white skinny fit shirt, and wear it with low-fit jeans. Also, do not forget to pair white sneakers with it.
Chelsea Boots With Jeans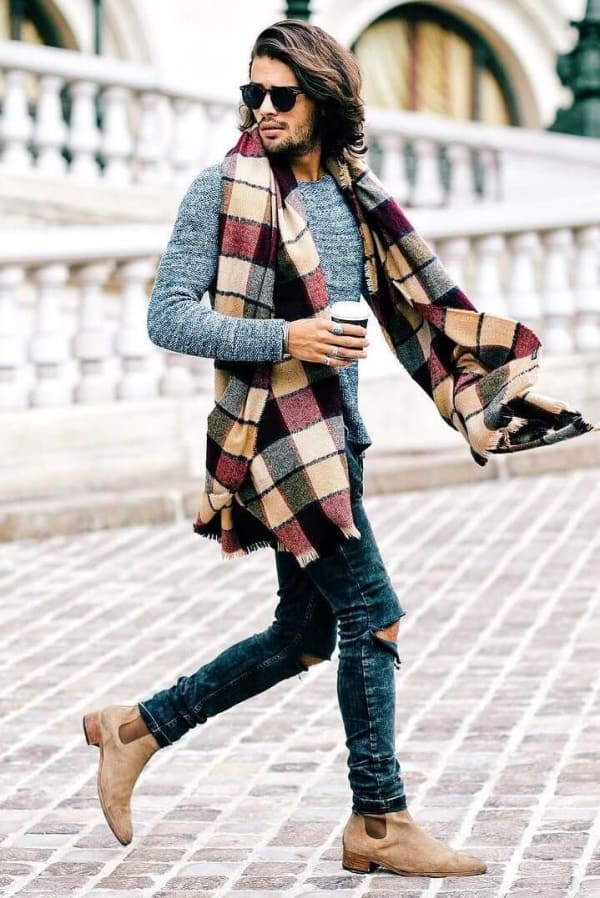 Image Source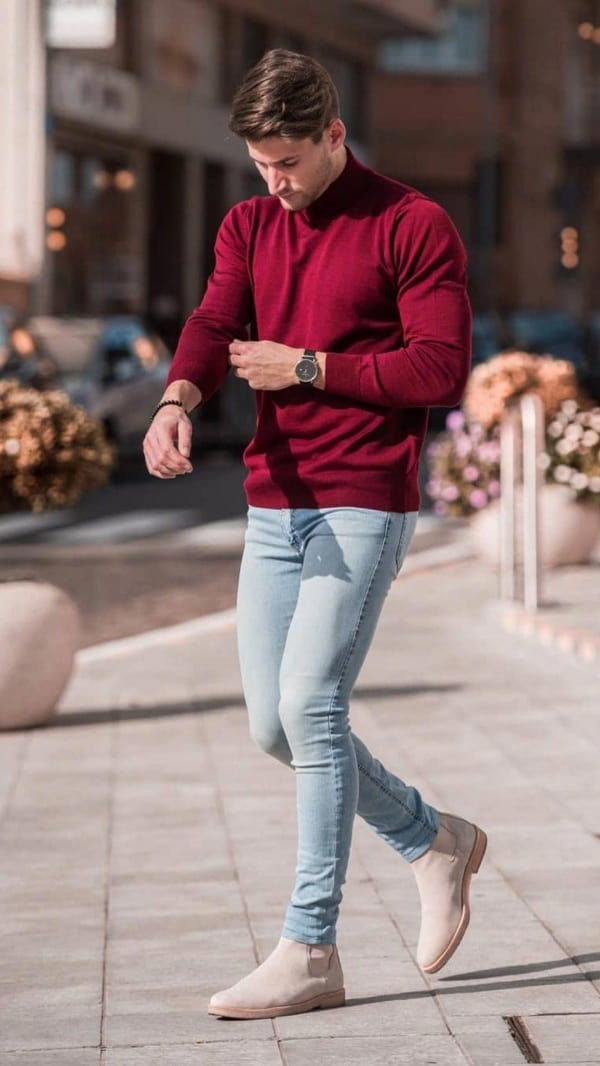 Image Source
Whenever the talk discussion about street style outfits for men came up, Chelsea boots were never left behind. You can wear just a t-shirt and joggers or can style jackets with a pair of jeans, but in both the looks, never leave your Chelsea boots behind. You can also avail of quite a few colors and shades among them to go with your outfit.
Checkout: Men's Denim Shirt Outfits
Distressed Jeans With Leather Jacket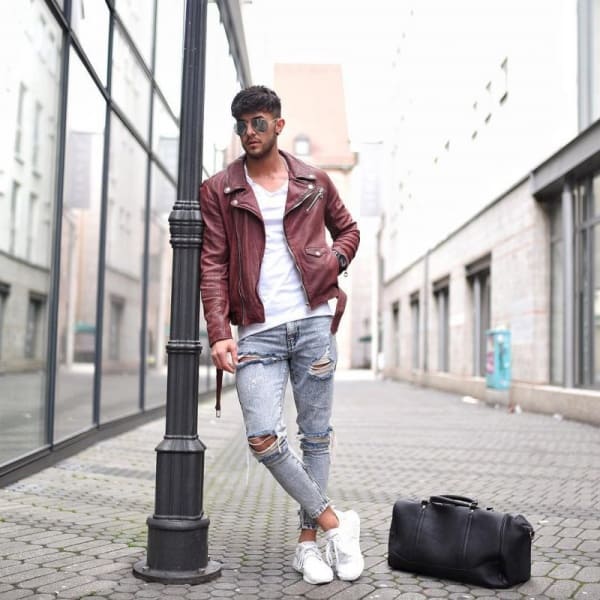 Image Source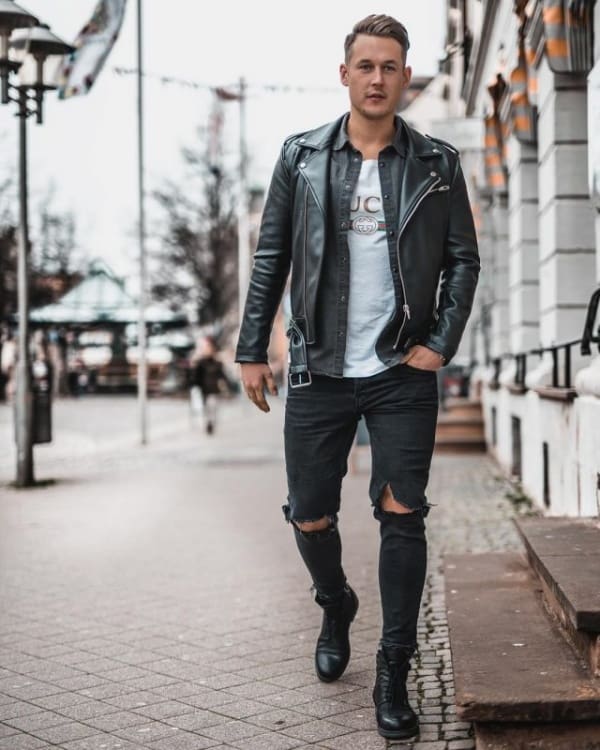 Image Source
Most often mistake ripped jeans to be the distressed ones, but that is not the fact at all. Coming to the difference, distressed jeans have got more texture in them, compared to the ripped ones, and that is what makes it stand out among all. To create great contrast, you can top it off with a leather jacket and enhance the fashion intensity.
Blazer With Jeans And Shirt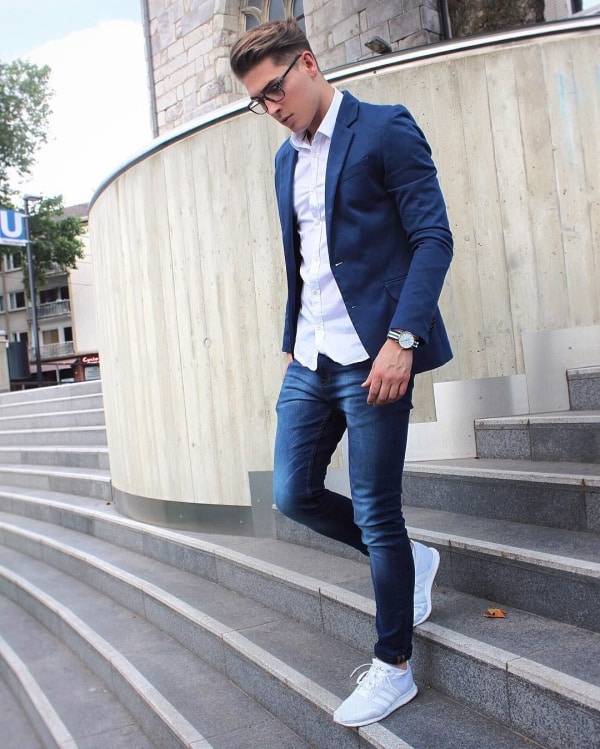 Image Source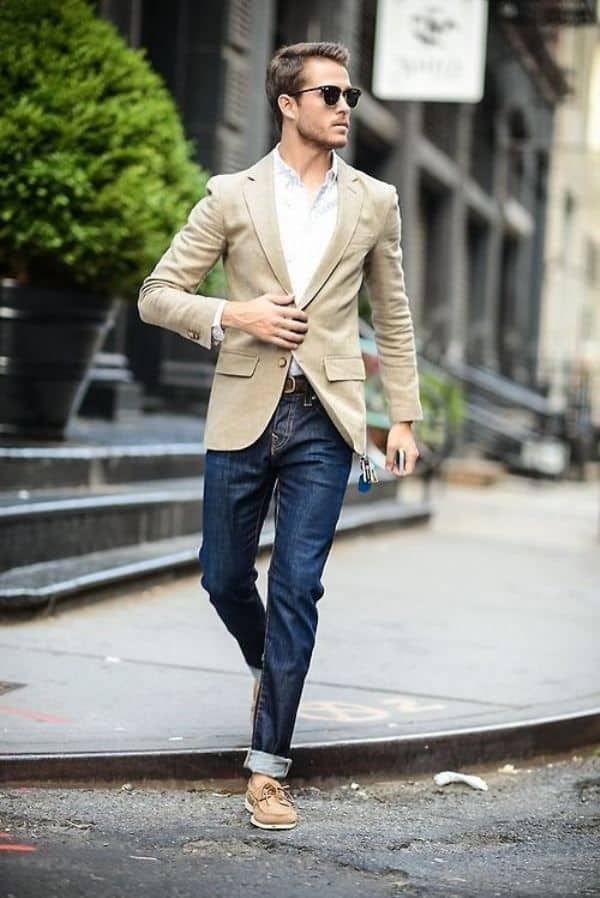 Image Source
Are you one of those fashion geeks who love to suit up then and now? Then probably a blazer can come to the rescue. Street styles never really exclude such exquisite formal styles if styled rightly. So, what you can do is add-in a pair of jeans and a shirt along with it.
Oversized Sweatshirt With Jeans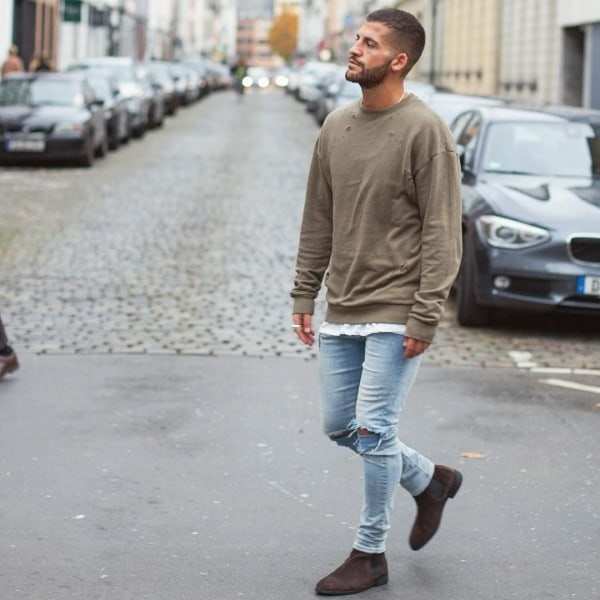 Image Source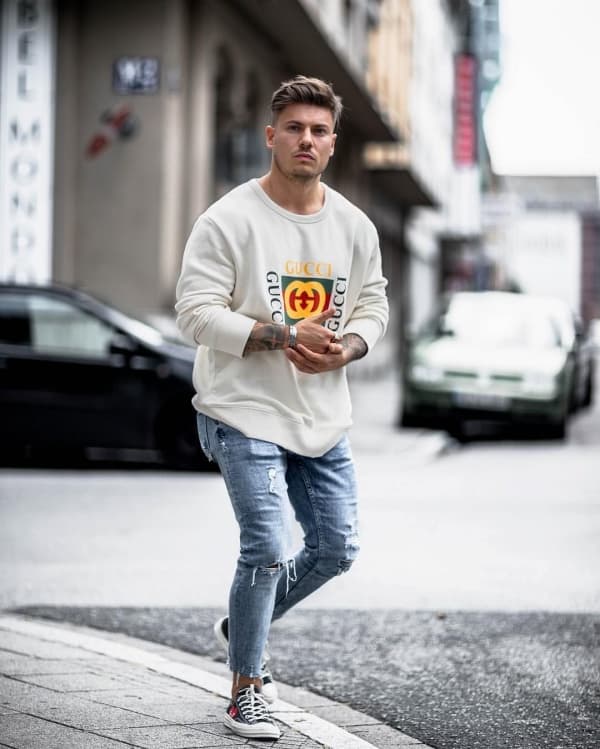 Image Source
Oversized sweatshirts seem like a fashion sensation, especially to fashionable teens, who find it quite cool to style with. Just get a sweatshirt in solid colors, better if a little bit bright in color, and wear the right pair of blue jeans with it to make it look absolutely fabulous. Also, do not forget to sweep in your feet inside a comfortable pair of sneakers to get a complete look.
Here We Have: Stylish All Black Outfits For Men
Short-Sleeve Collared Shirts!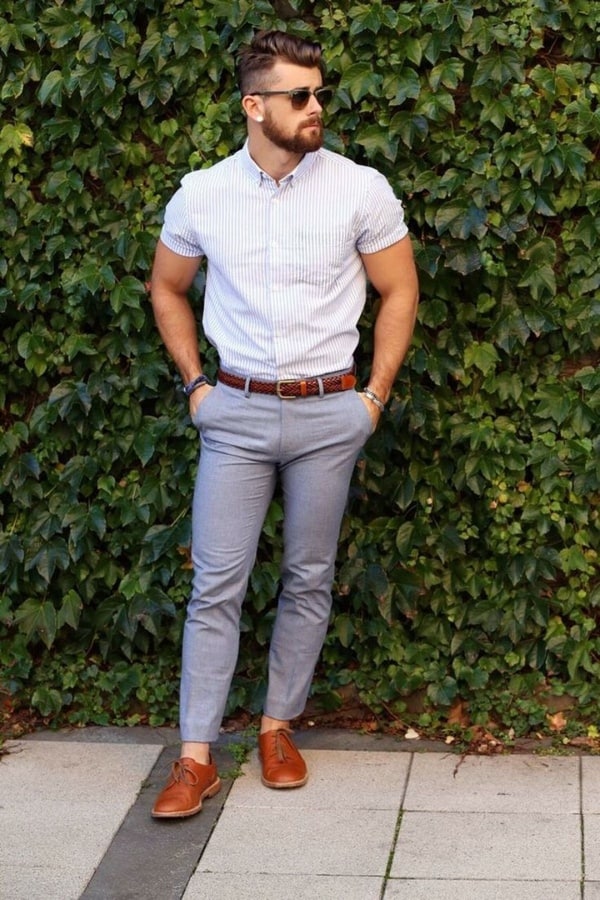 Image Source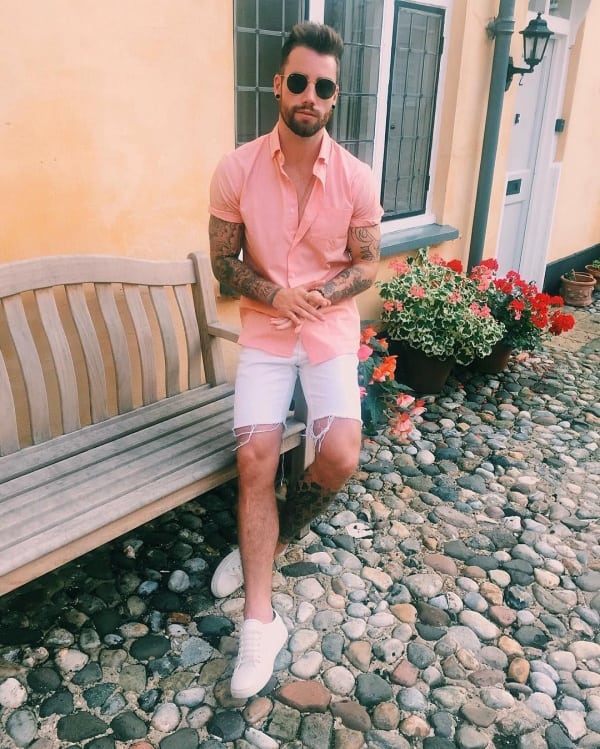 Image Source
Are you looking for something light for casual hot summer days? Just hit into bicep-hugging sleeves. Short-sleeve collared shirts are a cool option, but make sure the collar isn't so wide – otherwise, you'll look like a bowling alley season-pass holder. In other words, this street look is all about keeping your look tasteful and easy-going for long hours.
Knee-Skimming Shorts!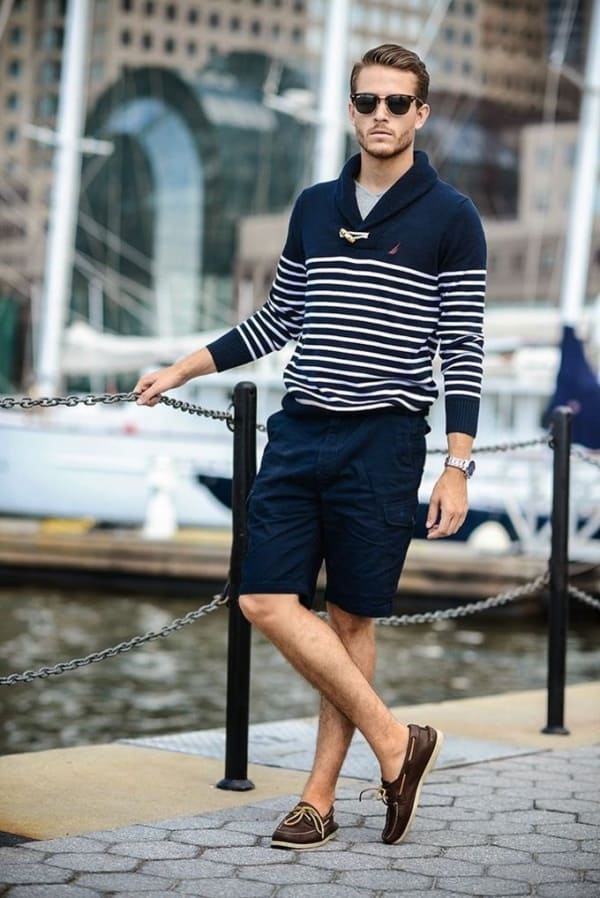 Image Source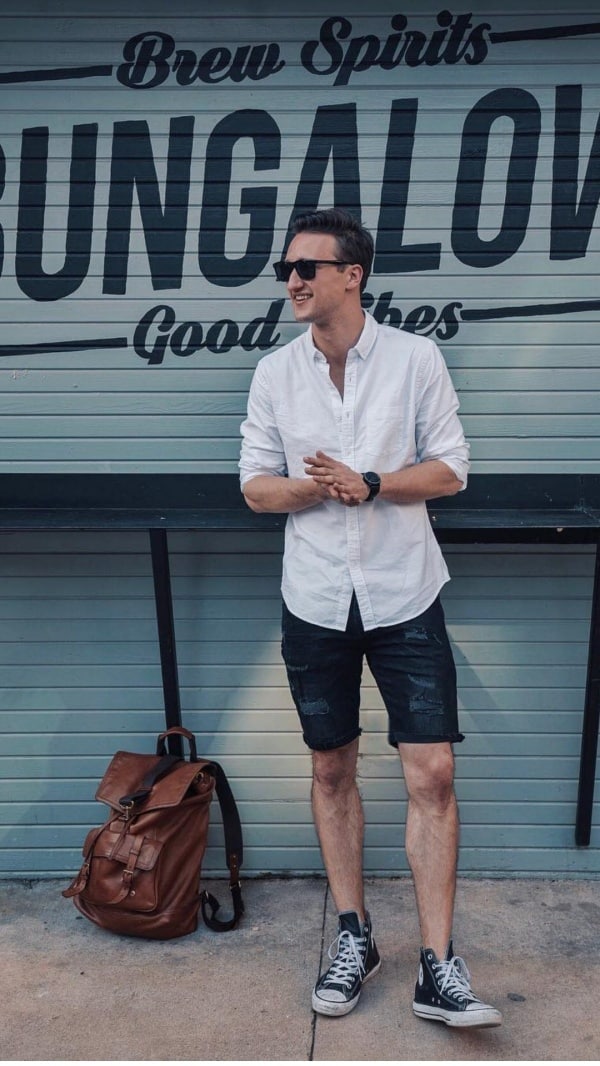 Image Source
Surprisingly, the old seventies street style 'knee-length shorts' are back this year. If you're looking for a breathable option, then this urban men's street style outfit is the right choice. Opt for tailored slim pressed with a cease and cut from side shorts. Pair it with your favorite pair of sunglasses and you're ready to roam out on the streets.
Related: Casual Summer Date Outfit Ideas For Guys
Colored Pants!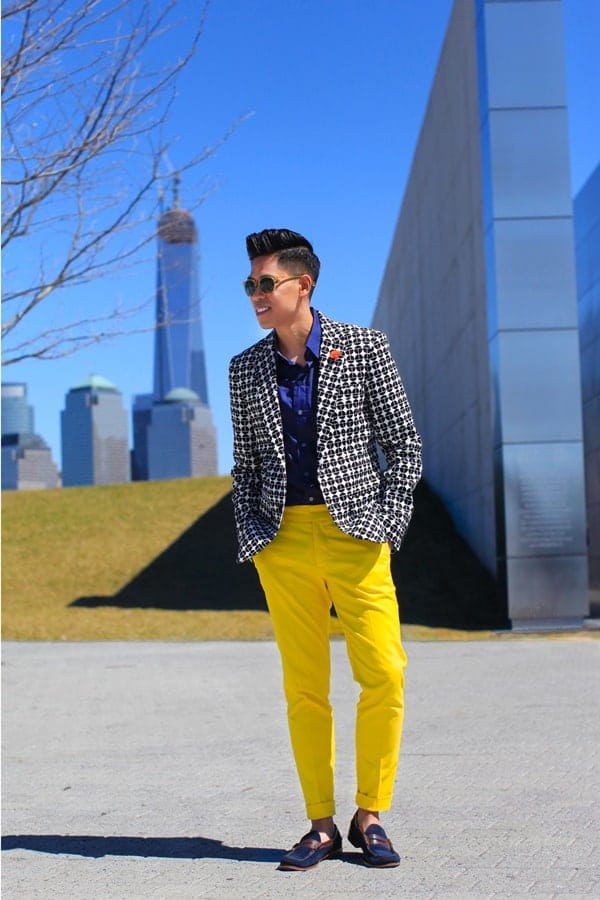 Image Source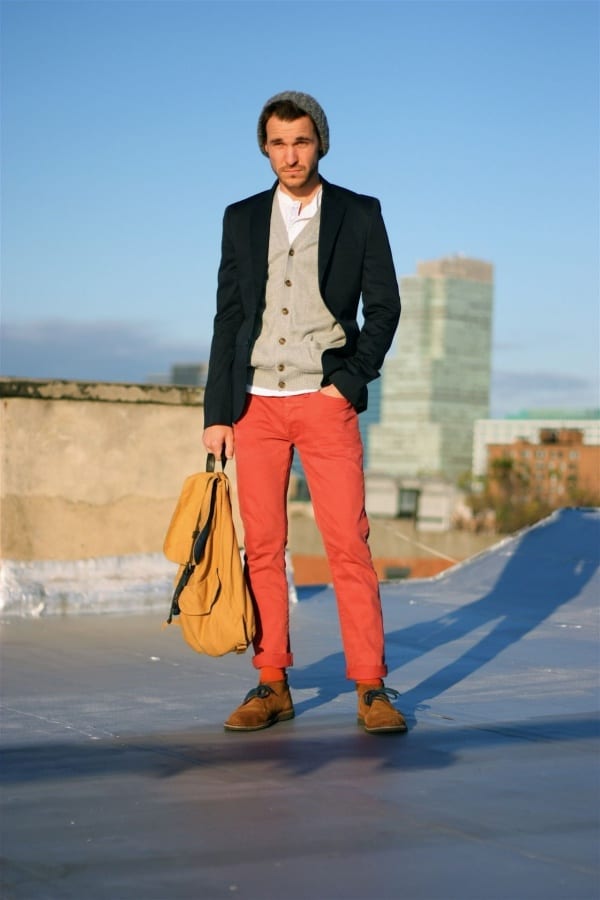 Image Source
Guys, colored pants never look boring and are always in. To rock this idea on streets and to become a subject of interest among your college friends, go for colored pants with a matching denim jacket and layer any kind of cool patterned tees inside the jacket. If you're planning to go out for an evening coffee with your loved one, colored pants are a preferable choice.
Also, Checkout: Semi Formal Outfits For Men
Hiking Boots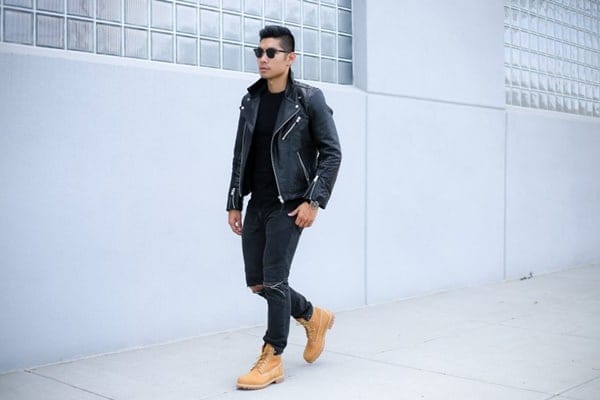 Image Source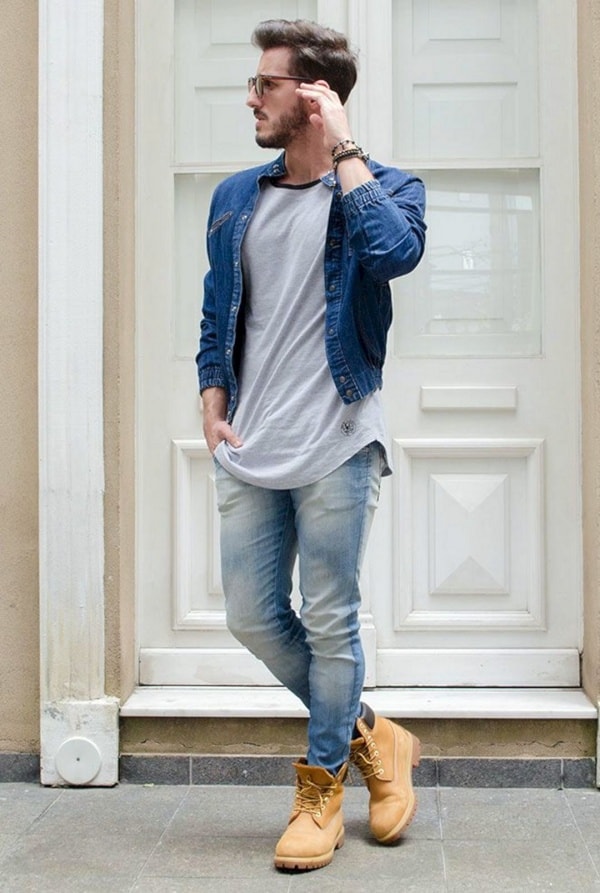 Image Source
Hiking boots are there into the street with unmatched panache – beautiful colors, mix and match materials, heavy soles, superb designs, etc. If you're new on the trend, pick a pair that is inspired by a dress shoe, with good quality leather and a refined silhouette.
Cropped Trousers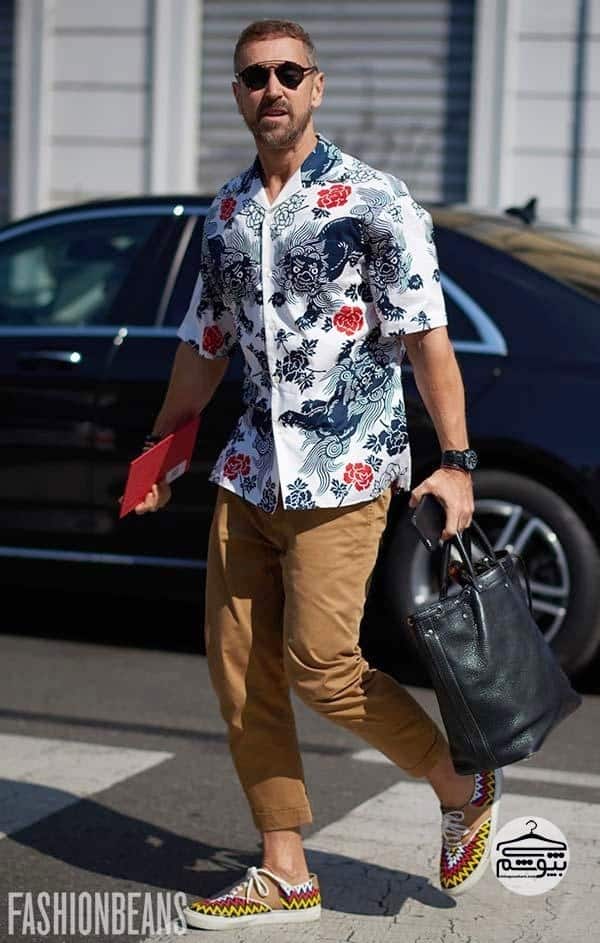 Image Source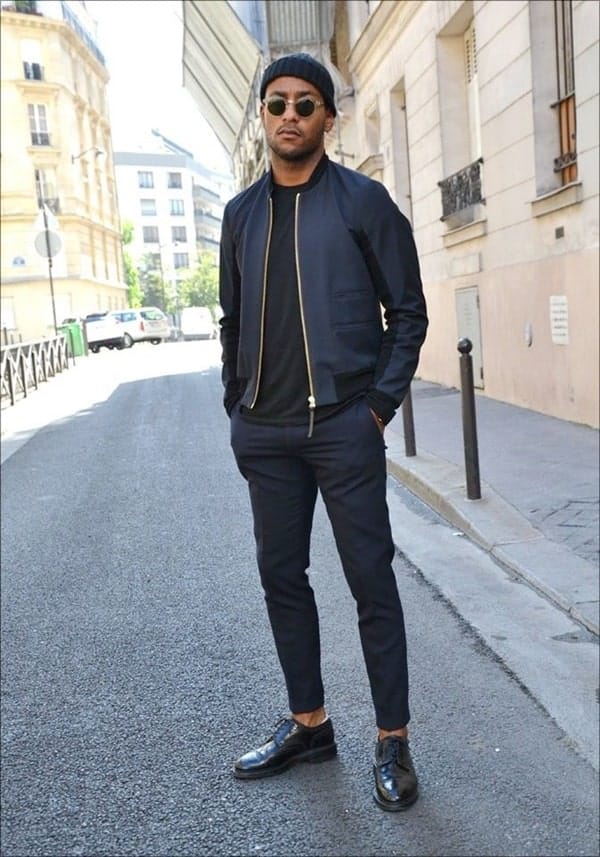 Image Source
Want to look incredible this year on the streets? Well, it's time to show a little of your skin and the perfect opportunity to show off your cool pair of socks or edited pair of sneakers. Thankfully, multi shades of cropped trousers are available for you to enhance your style statement.
Cuban Collar Shirts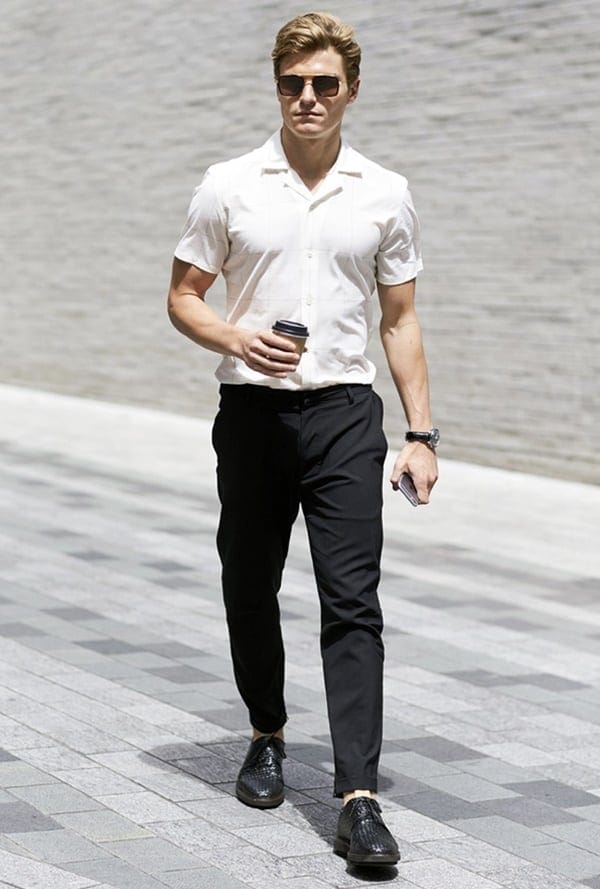 Image Source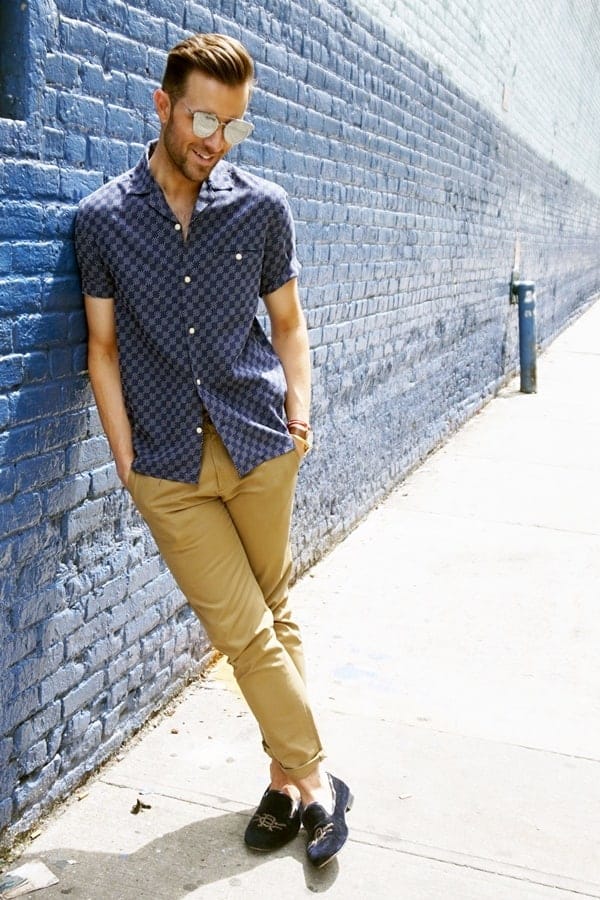 Image Source
Yes, open necklines now run from high street to high end. It's the Cuban collar shirts cut that look extremely cool, sleek and we are extremely happy to incorporate this piece into men's wardrobe. This year, combine it with a leather jacket and slim fit jeans for a rock n' roll update of an old-school simple look.
Related: Grey Shoes And Brown Shoes Outfits For Men
Chunky Sweaters!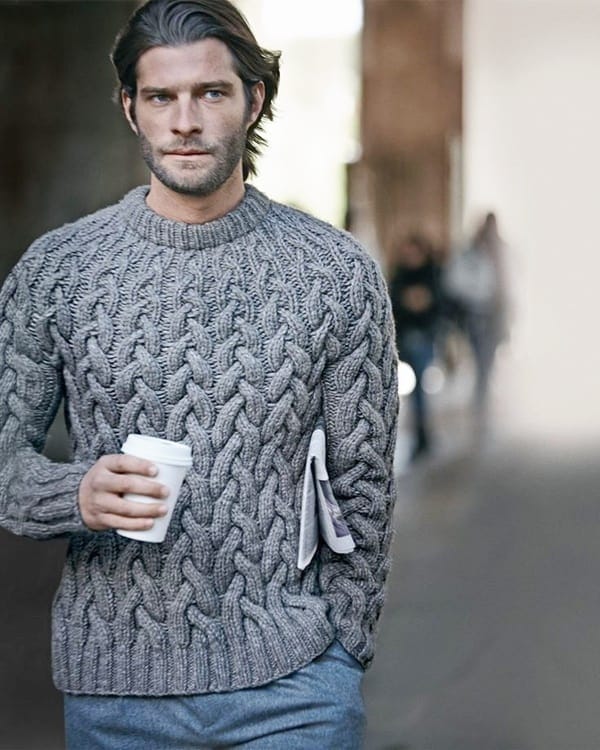 Image Source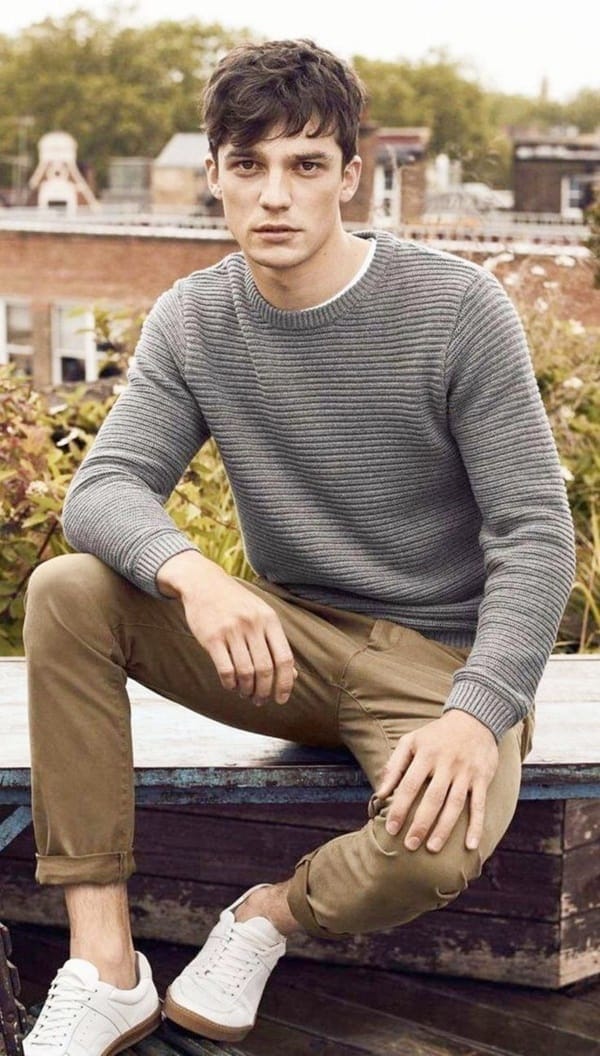 Image Source
In 2023, no matter what's the occasion – the chunky sweater is the perfect men's street style outfit rocking everywhere. From the cable-knit pullover to the shawl-style cardigan, a thick, masculine sweater is the only clothing item perfect to create a long-term impression on your dream ladies. In wintertime, try putting an extra layer on your bones – in the form of a whole lot of wool, sounds interesting, right!
Spotted And Striped Coat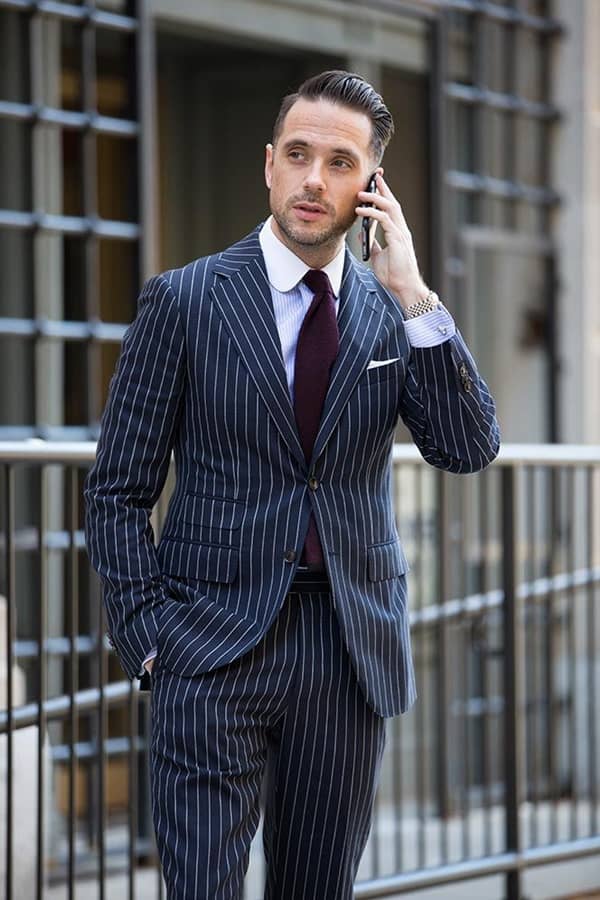 Image Source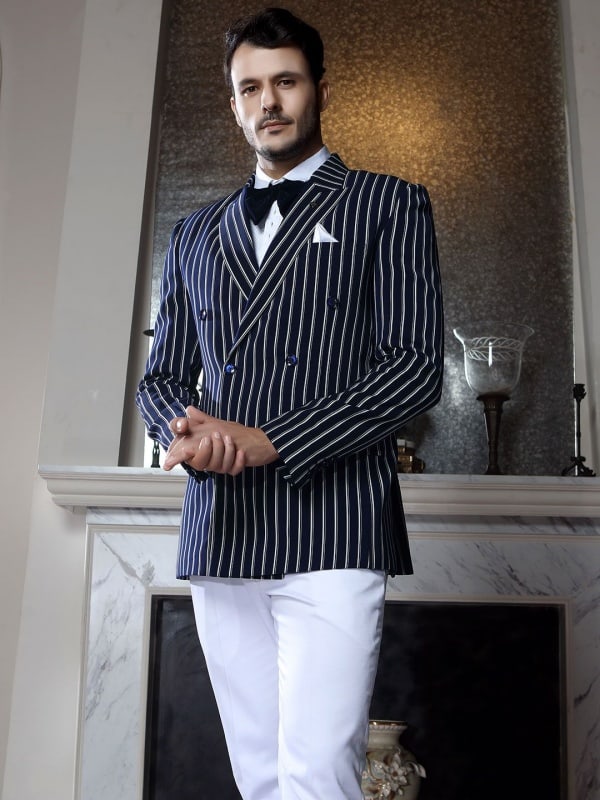 Image Source
It's strange to hear? In the world of women wear, men are trying out a tiger-striped coat or leopard button-down. Animal prints are on major runways. Men love wearing leopard and zebra motifs on the street – an ideal combination for those who love to make a statement in a coat.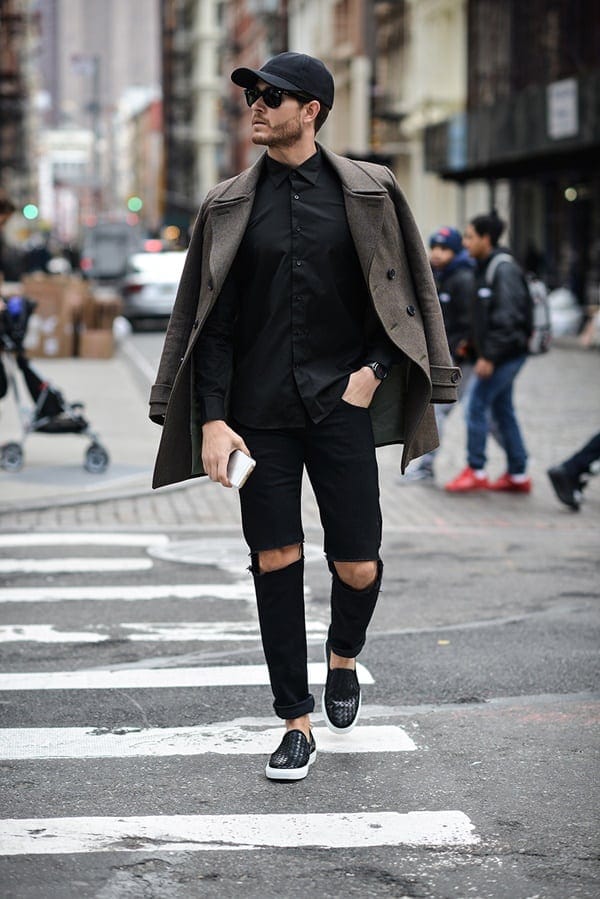 Image Source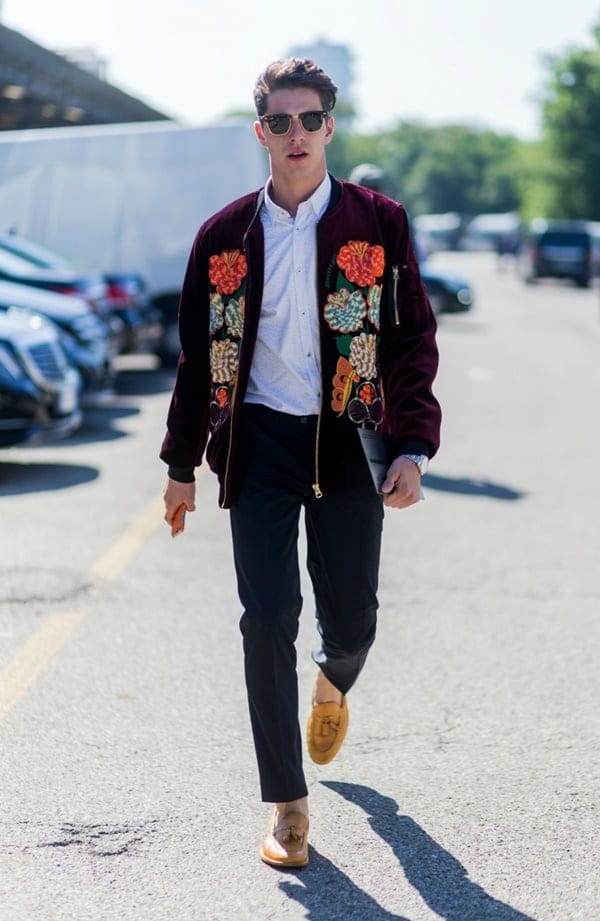 Image Source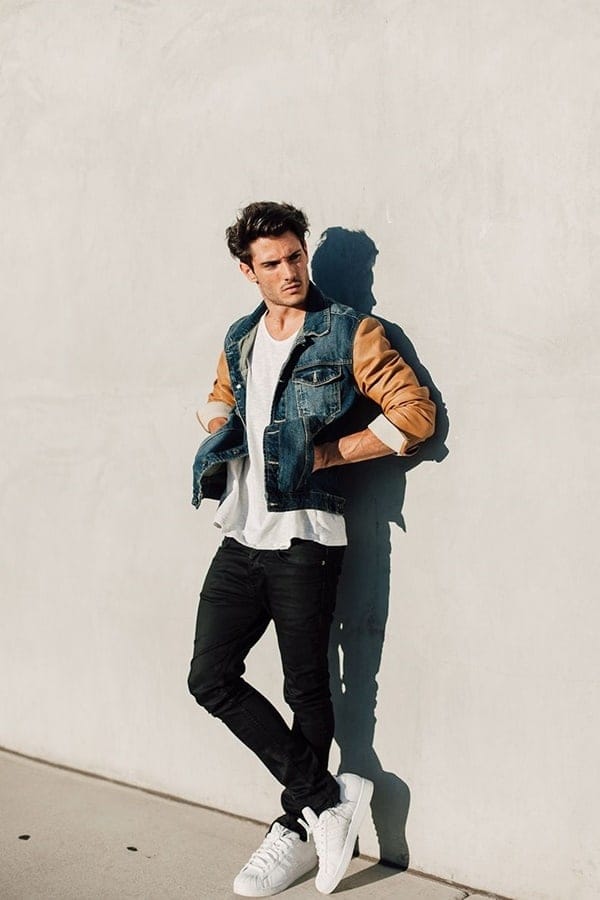 Image Source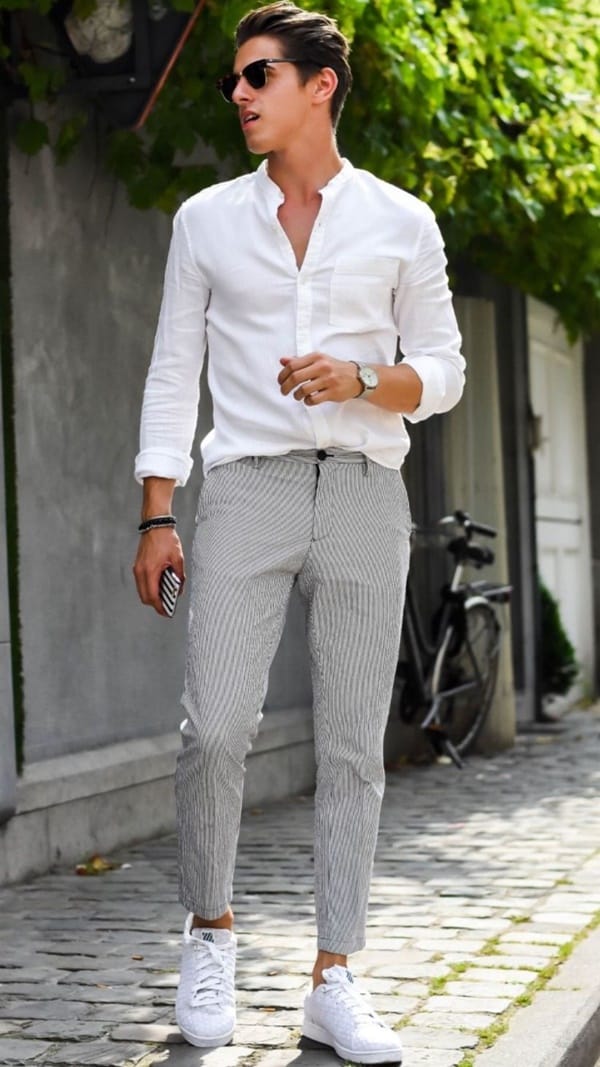 Image Source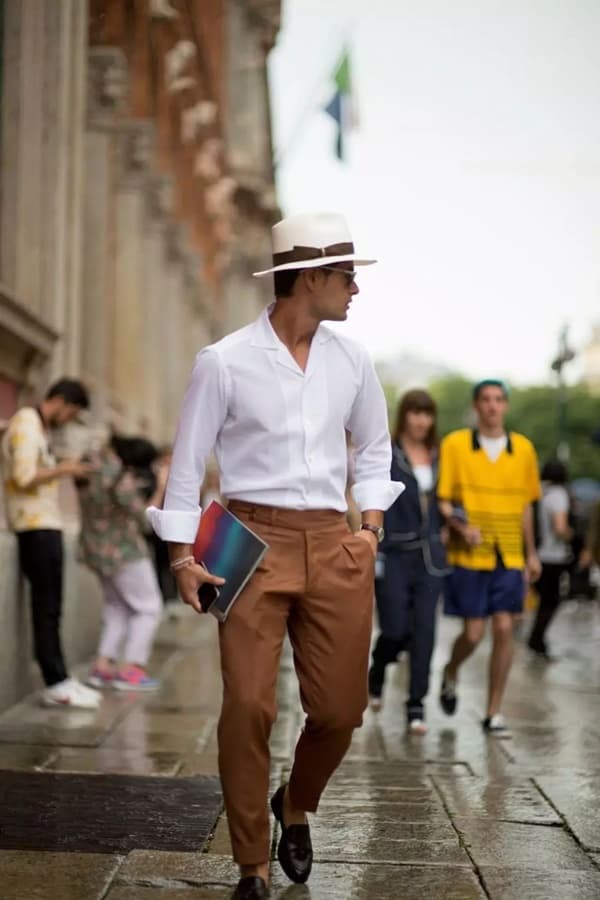 Image Source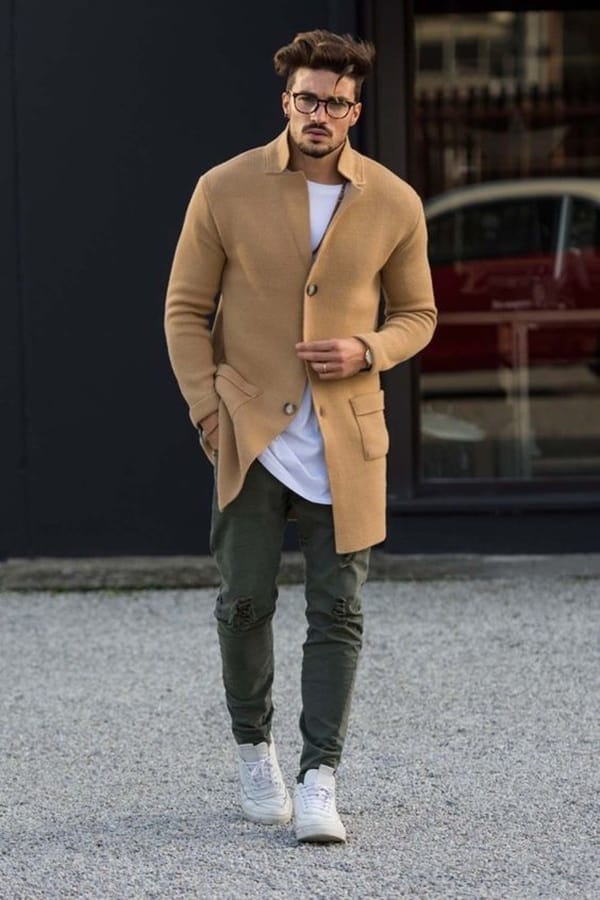 Image Source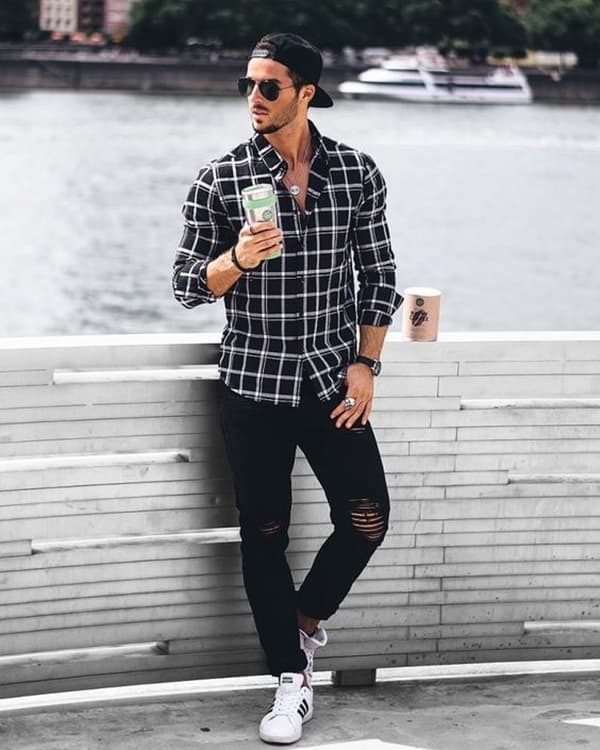 Image Source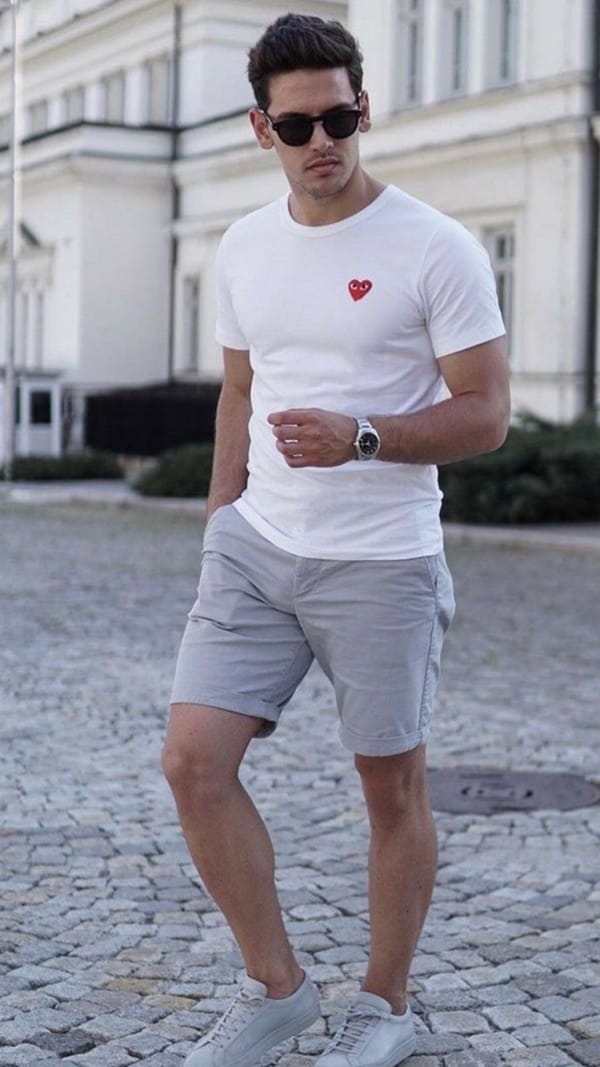 Image Source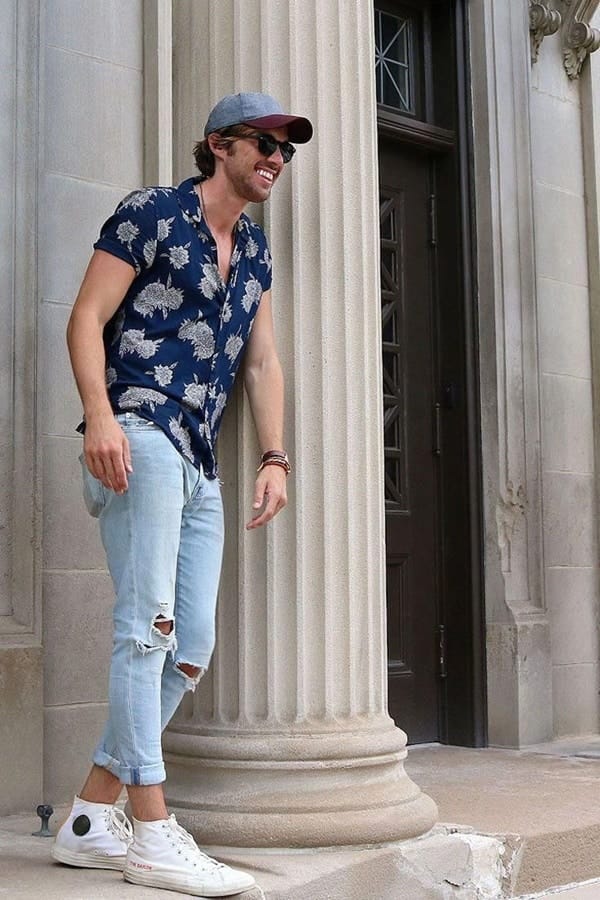 Image Source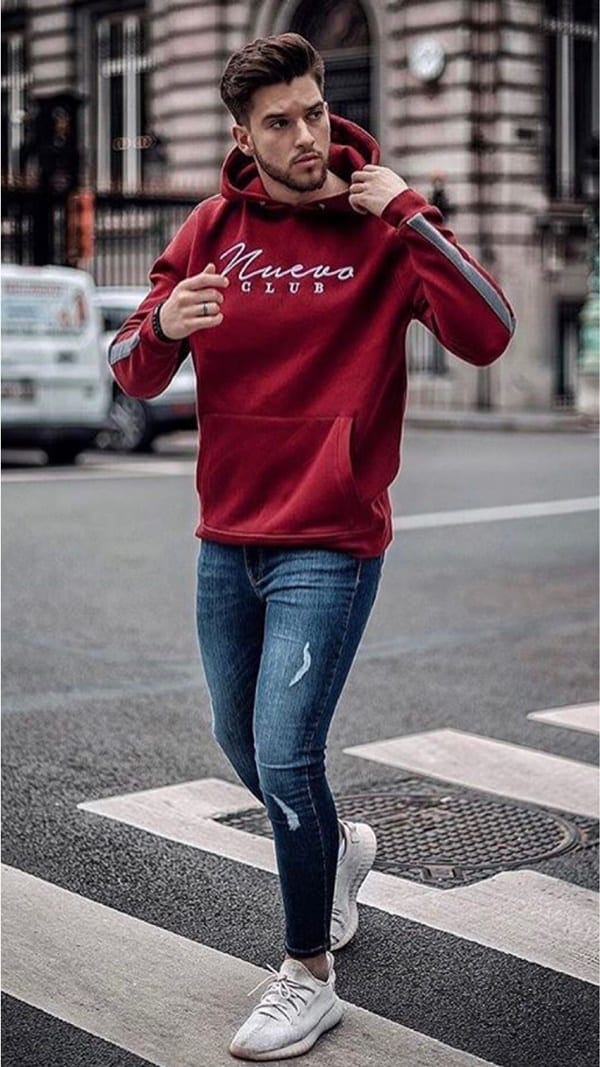 Image Source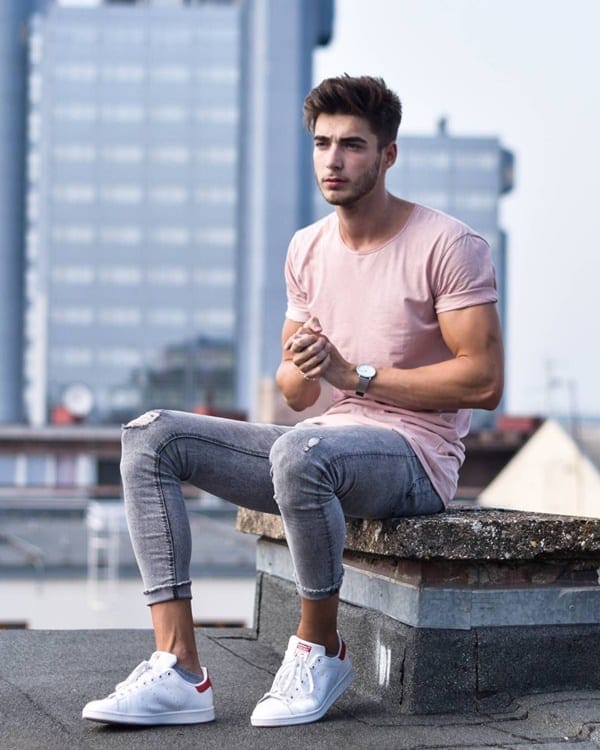 Image Source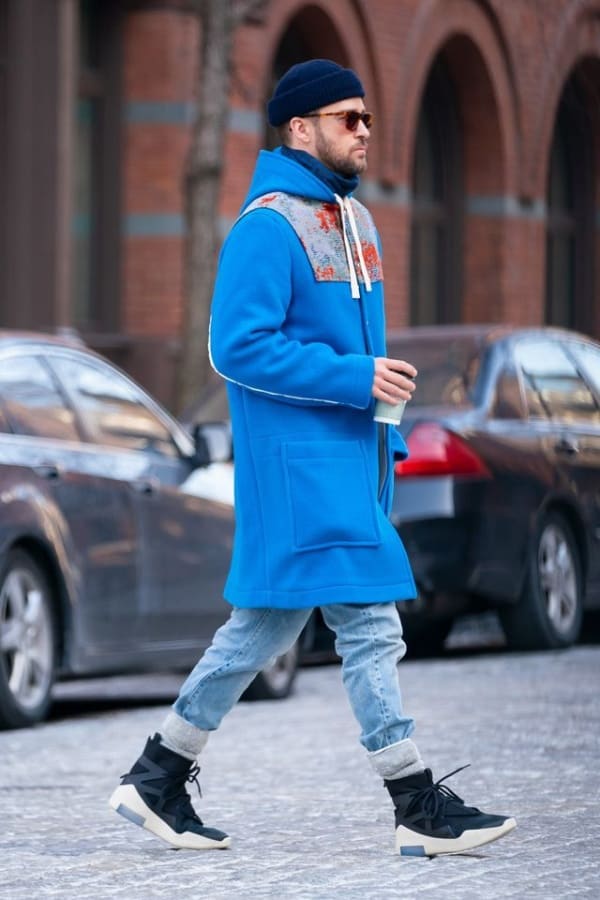 Image Source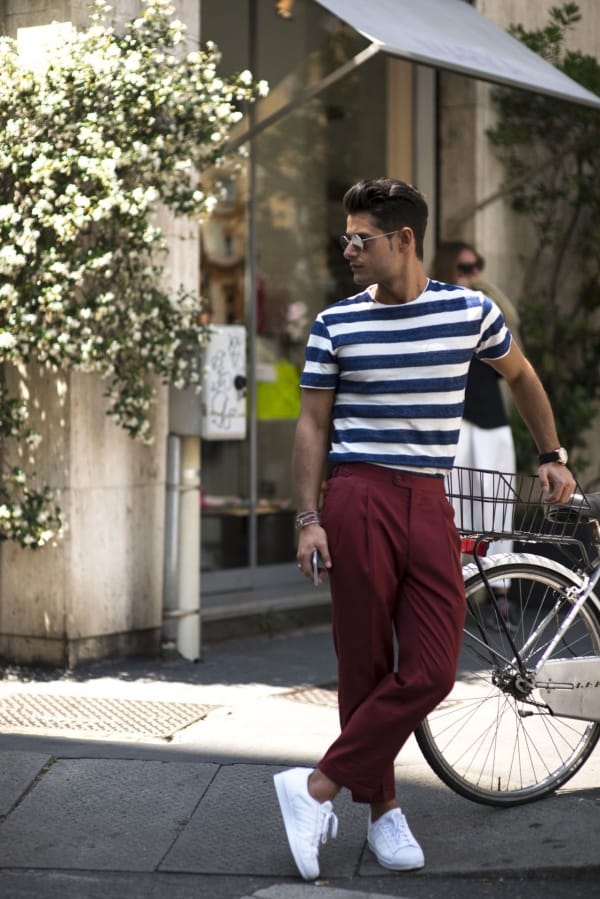 Image Source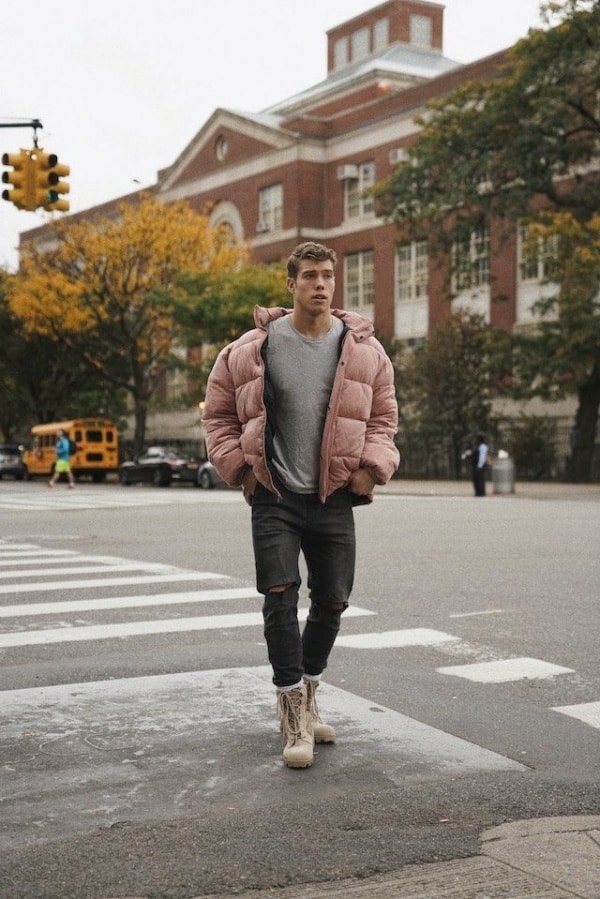 Image Source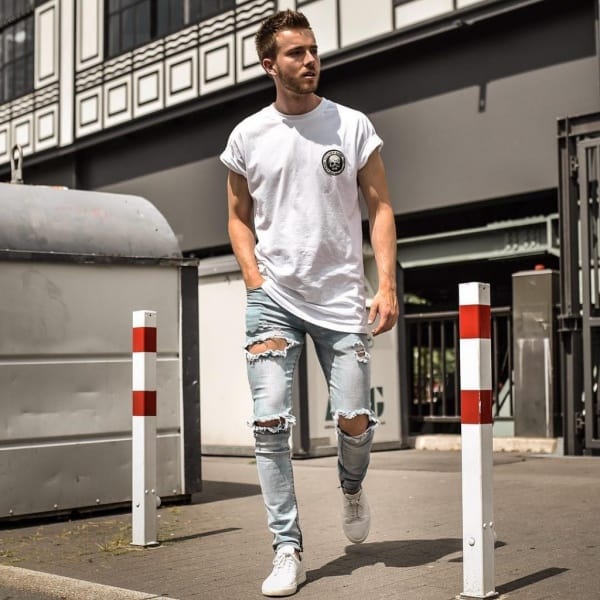 Image Source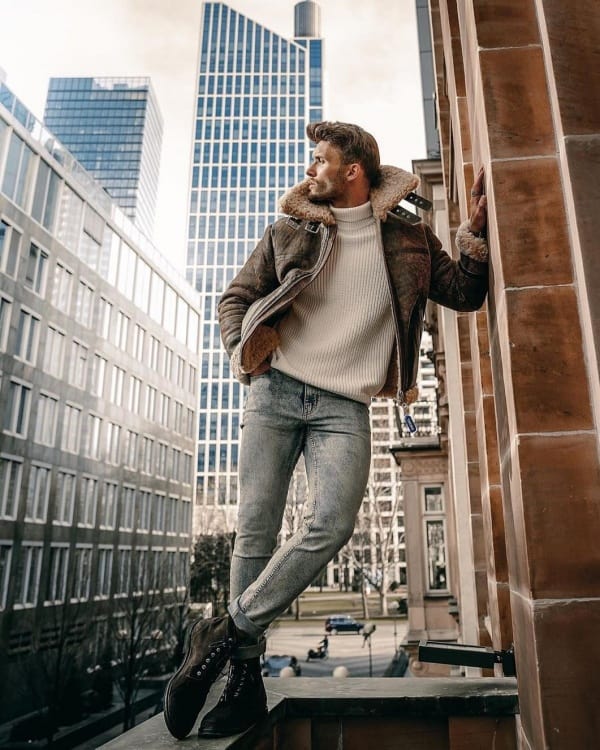 Image Source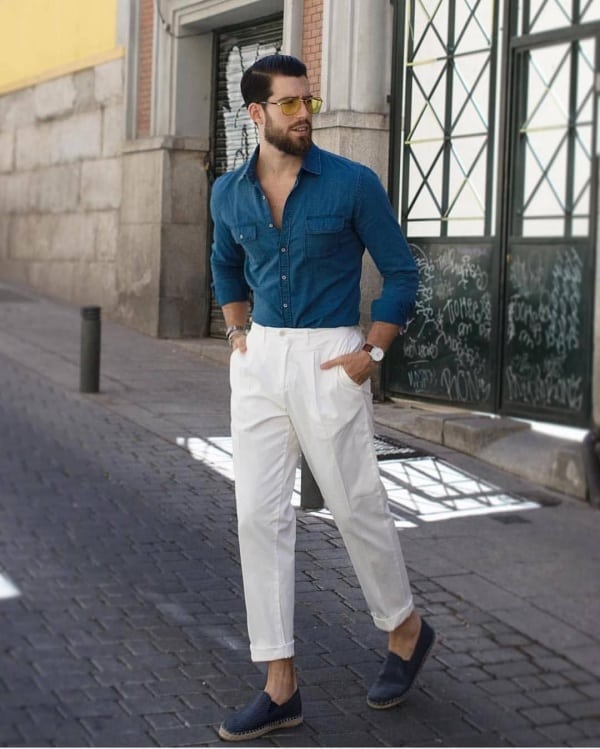 Image Source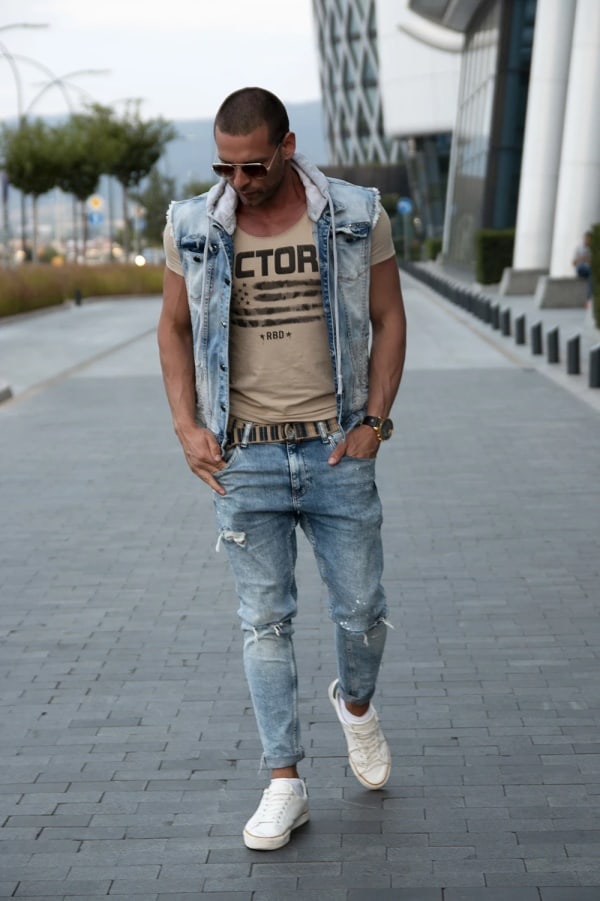 Image Source
Are you a teenager, and want to create your own statement look in the year 2023? Then, going for the street styles is probably the best idea so far. Do not worry if you are not quite aware of it because we have got you covered with the above ideas. These ideas might at least show you a definite direction and lead you until there, for your exploration to begin.
Talking about the street style outfits for men, let us make it clear to you – fashion never comes with a set of rules, just like art. Fashion is a form of art as well, and though the street style might seem to be a big enough term, there is nothing so unique about it. Just like every piece of art doesn't captivate your heart, similarly, not every style can cater to your fashion statement.