Are you already having flutters in anticipation of dating your secret crush? The first dates are always special, and so is your apparel. With dashing casual summer date outfit ideas listed below, guys can steal hearts of their interest at a glance!
There's often a lot of contemplation on taking an extra step to look fabulous on your date. While the hook is always to keep it simple yet full of style, the casual vibes are always a hit.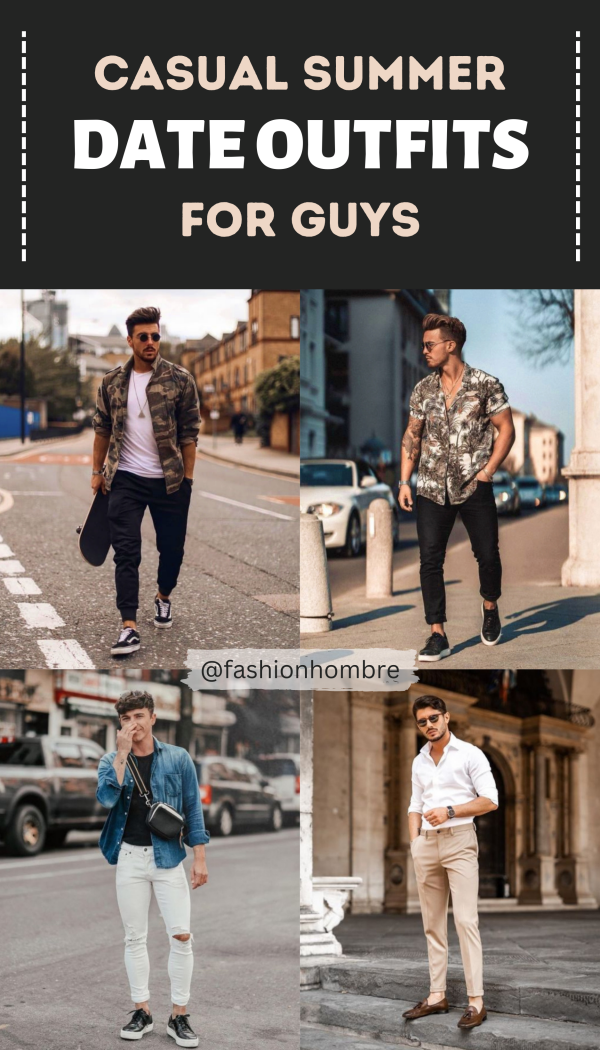 The Ultimate Summer Date Outfit Ideas For Guys
As they say, "First impressions last a lifetime"; there's no seconding this thought. Exemplary outfits might not lay much emphasis that a simple casual attire can create when done right.
Guys should always stick to minimalism and let your attitude do all the talking. If you feel comfy in ripped jeans and a white tee, that's a perfect idea. When in doubt, go for these top casual date outfit trends below.
1. Chinos with T-Shirt and Overshirt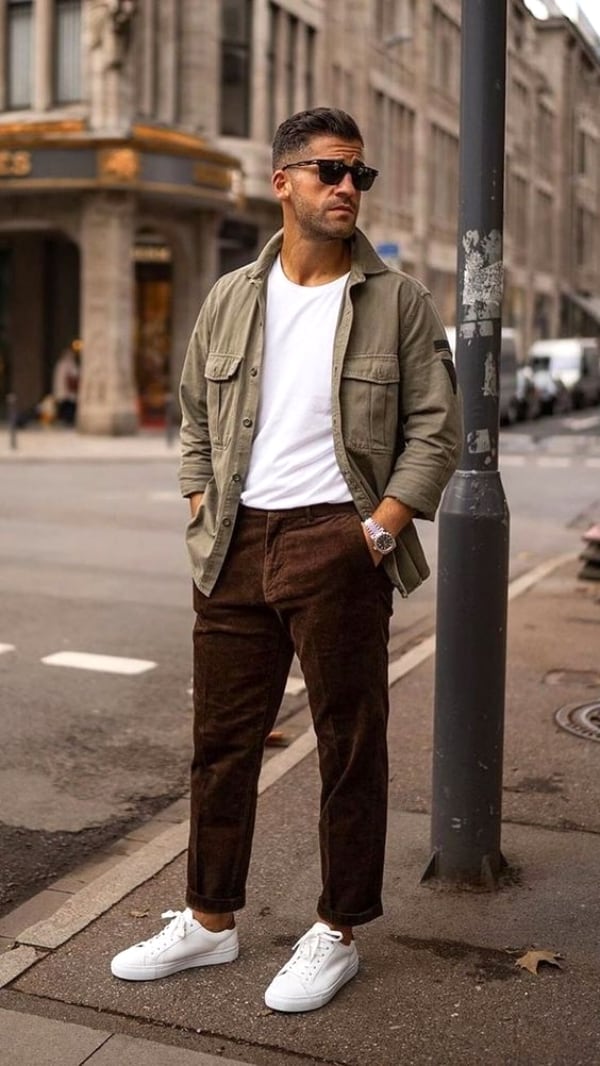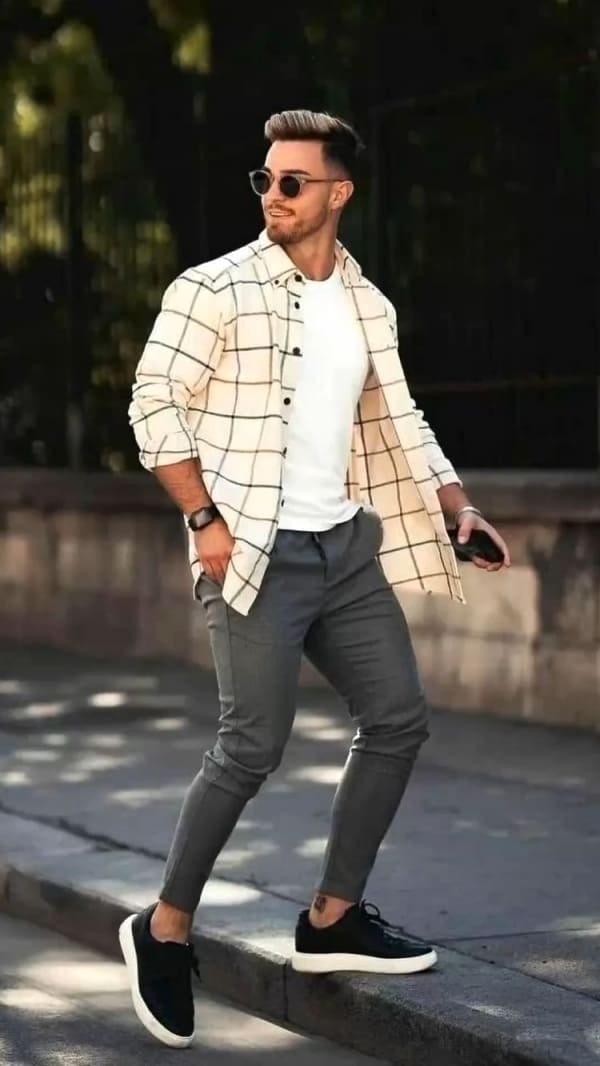 Teaming up in classy and comfortable chino pants with a basic t-shirt in black or white sounds perfect. Layer it with a dark blue or black overshirt to give a perfect twist.
With a cool pair of sneakers and sunglasses, you are all set to dazzle up. Impress your girl with a heartfelt note or a gift to make the event memorable forever.
2. Button-Down Shirt Paired with Shorts and Sneakers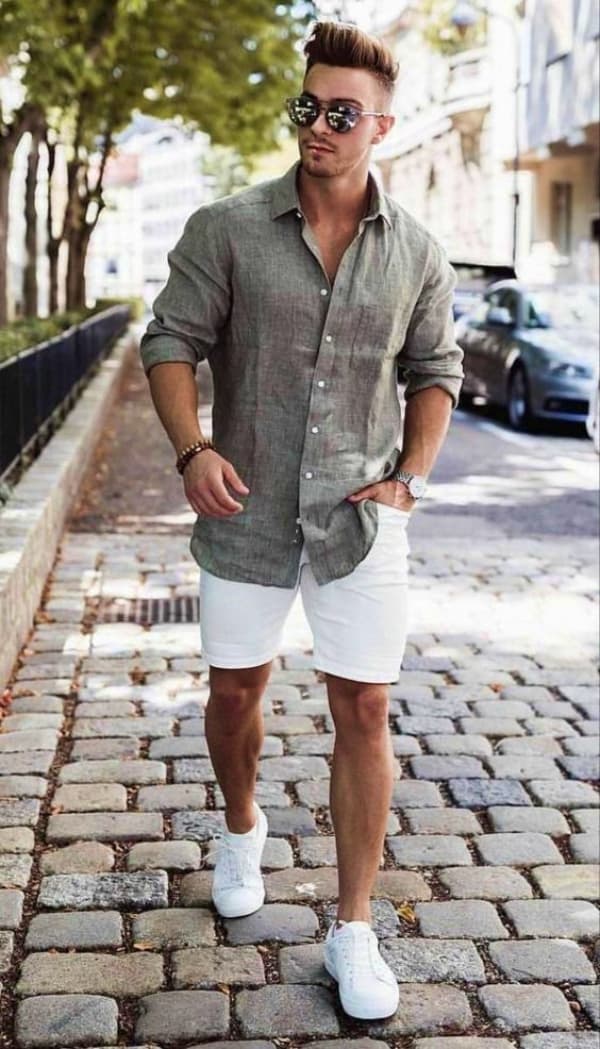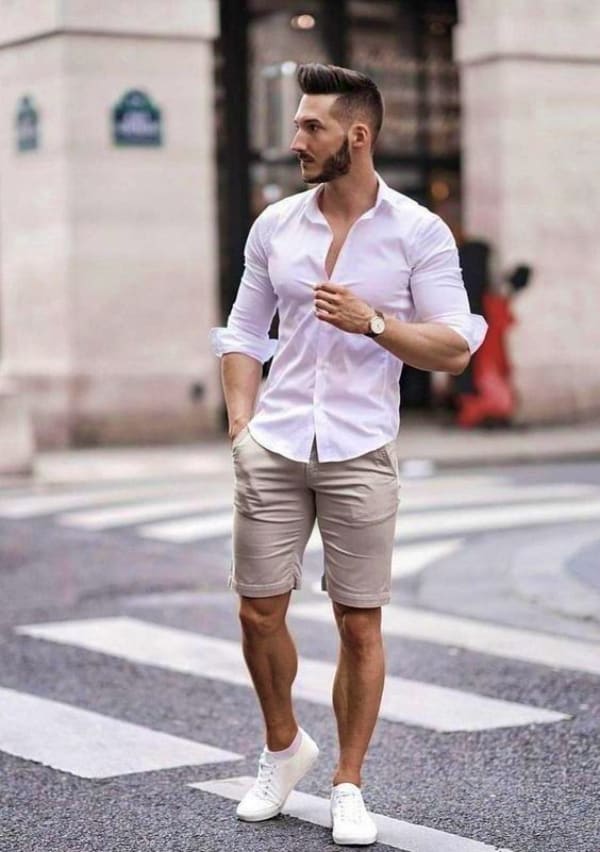 Notching your date look with summer date outfits that are breezy and stylish is a task. Perhaps, a button-down shirt with printed or striped shorts is the next idea. Men have an inclination for loafers in the summers, and that's a great catch.
Unveil your best casual vibes with a simple shirt and shorts look. You can probably have a romantic walk with your partner to the beachside to rejoice in the precious moments.
3. Polo Shirt and Linen Pants Combination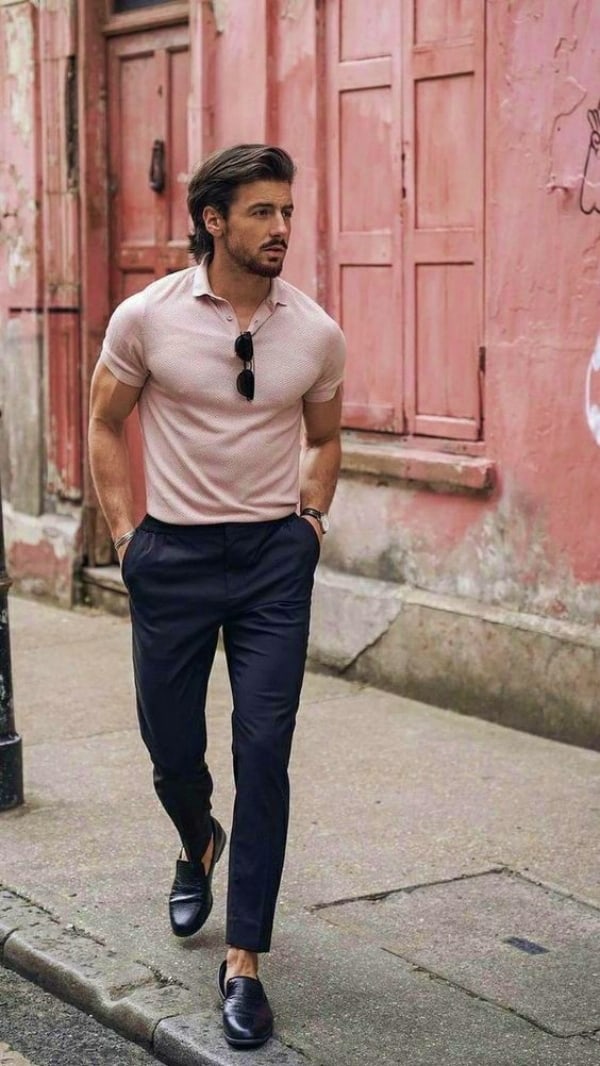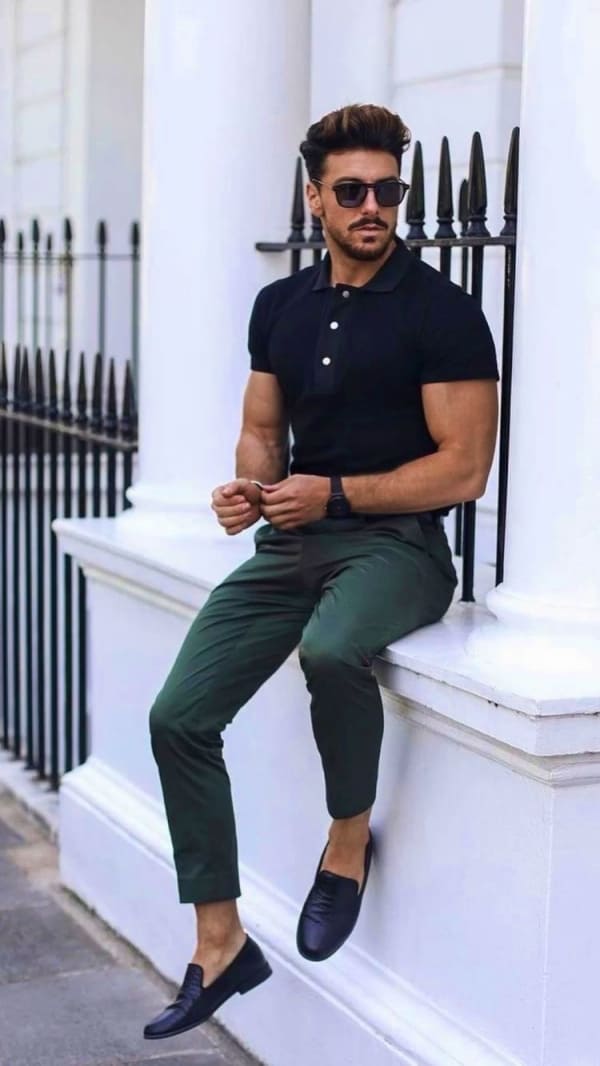 The epic gentleman style statement goes flawless in a collared polo shirt look. Elevate your class with a spectacular linen pant combo that replicates enigma at its best.
Linen is a summer-friendly fabric that keeps you cool even in the scorching heat. Styling up gracefully is best possible when you amalgamate the casual styles thoughtfully. It's a good option when planning a dinner date during hot weather.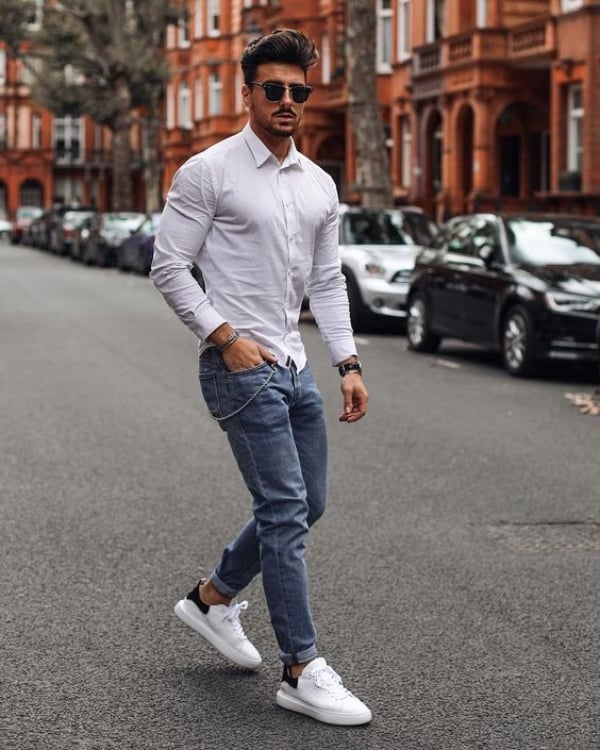 Next up is the most heart-melting casual outfit loved by every girl. Men cannot go wrong in impressing their date in a white and blue duo. It is also a staple combination in the wardrobe of most guys.
Dressing up in a white casual shirt will beat the summer heat and make you more relaxed. Faded blue denim jeans are a fantastic idea to complete the look. We give 5 stars to this date outfit that's timeless and easy to don.
5. Floral Shirt Paired with Pants and Sneakers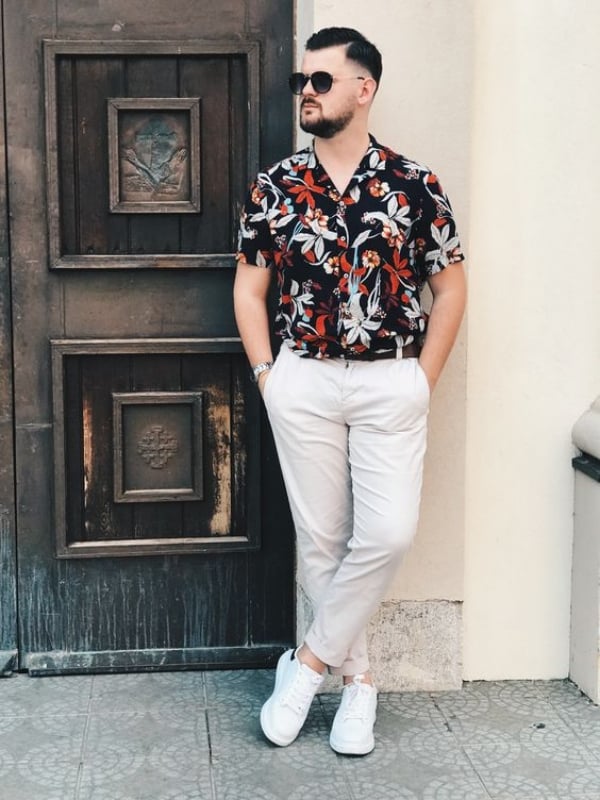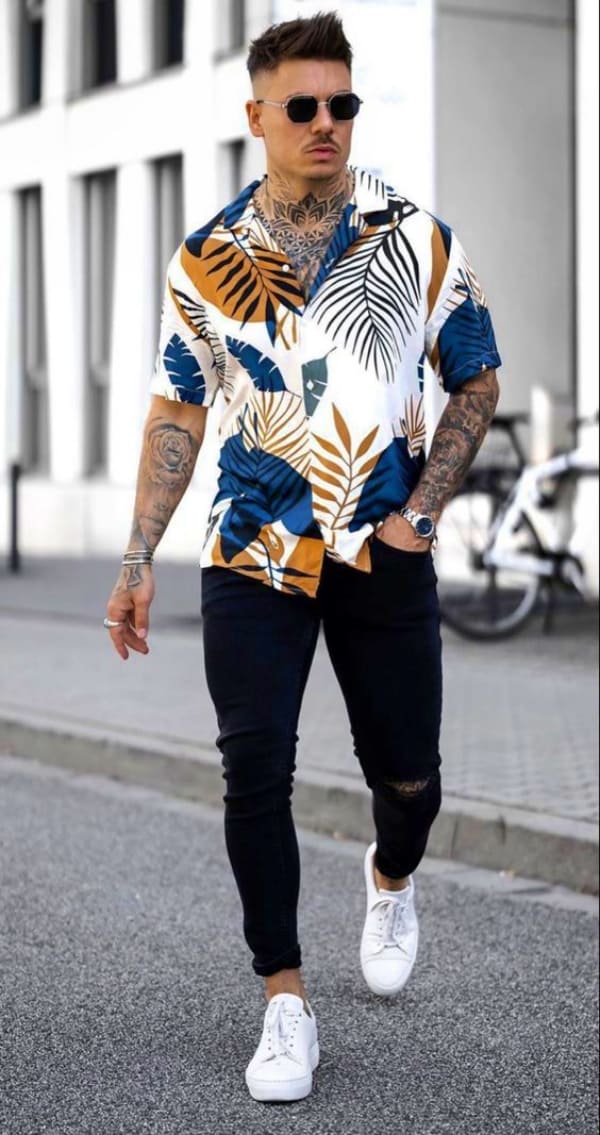 Floral prints grab all the attention when you step out in the summer. A phenomenal arcade of prints is well-preserved to unveil in such a climate.
If it's your date brunch, pick a floral half-sleeved shirt and pair it with pants. White sneakers or casual shoes of your choice can complement this pretty well.
Think of some coolest tropical prints from your collection and deck up for meeting your long-awaited crush now.
6. Striped Shirt with Jeans Combination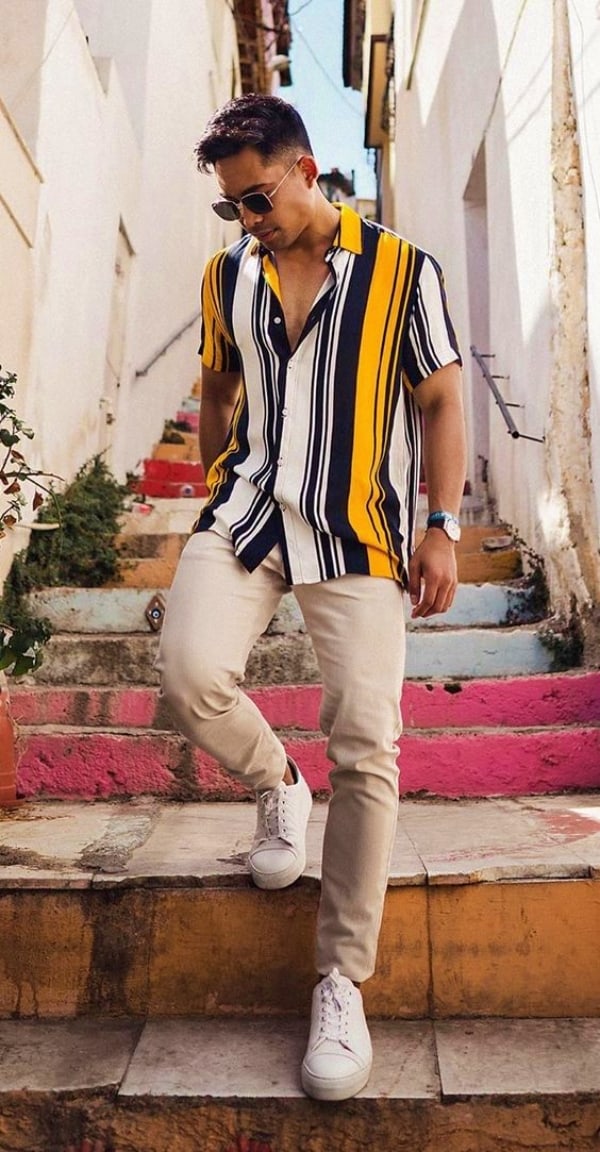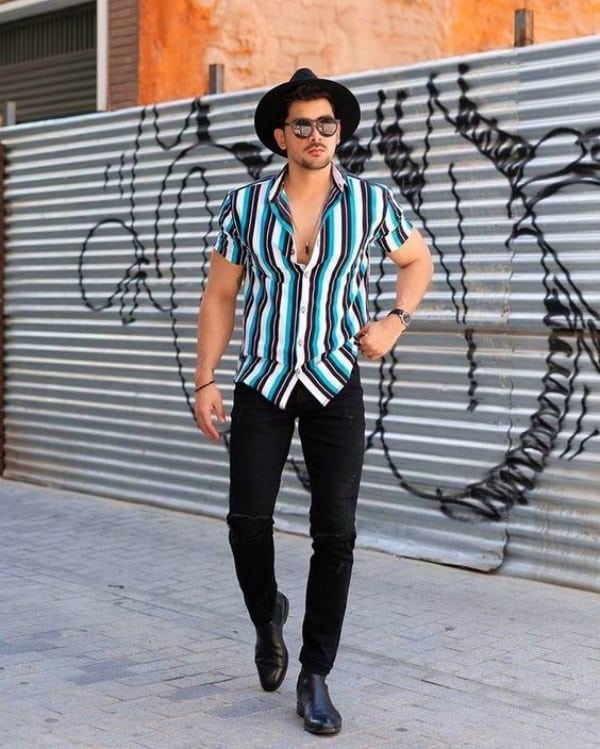 Many men have a conception that stripes for a date might look boring. You're wrong, dude! Simple is spectacular, and one can brag about their basics with conviction. Toss out on your favorite striped shirt and wear casual denim jeans with it.
This duo is extraordinary and will end up giving you a desired makeover. Get ready to bag some unbelievable compliments from your date with this summer date outfit idea for sure.
7. Shorts with Blazer Look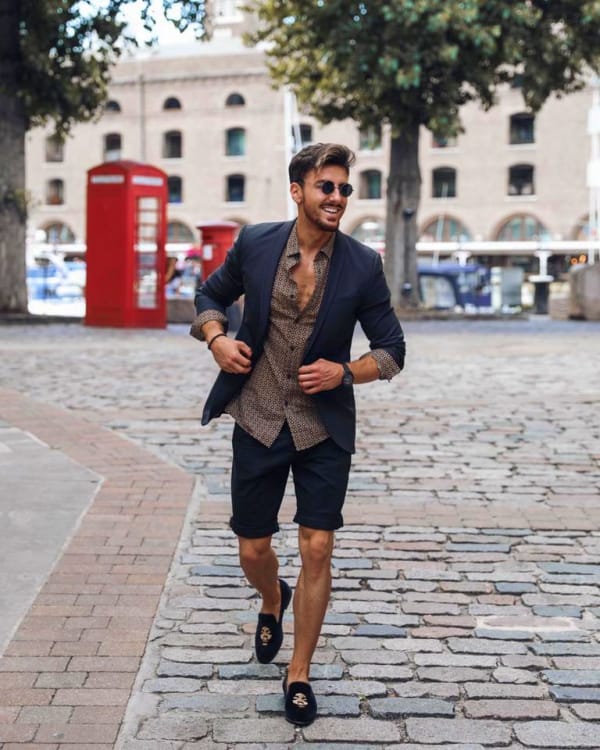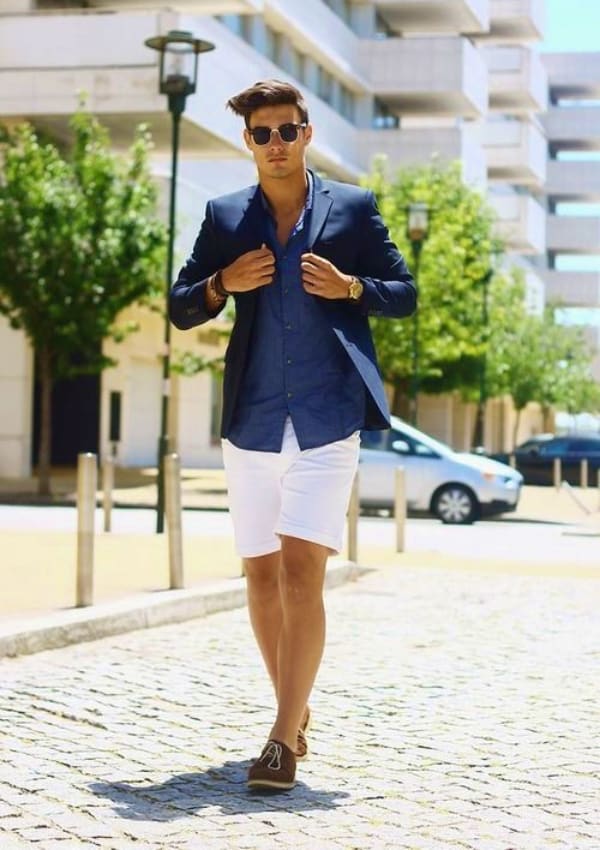 Going for out-of-the-box fashion demands a good sense of it. Decking up in a stylish casual blazer and shorts is a great option. Choose summer colors like beige, mint green, or sky blue for a blazer with a basic white tee and plain shorts below.
Wear your favorite loafers and a nice watch to create a good impression. When your goal is to win your lady's heart, some styling can do all the magic!
8. Khaki Pants with White Shirt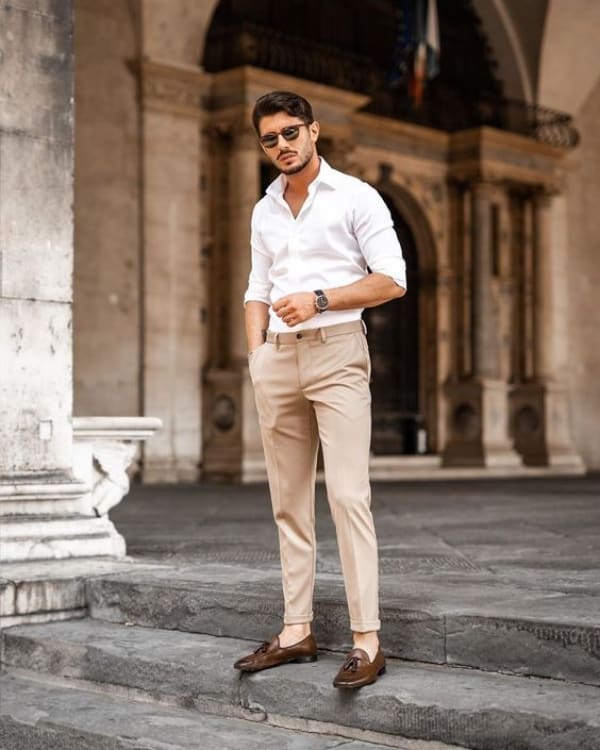 Khaki pants are a great breakthrough for a raw and rugged look. Guys who embrace simplicity and avoid too much fashion can also keep it subtle on dates.
Go for a nice white shirt with rolled-up sleeves and khaki pants that allows complete comfort. The sneakers can be a good choice here.
Complete the white shirt and khaki pant duo with your blazing smile that will raise the heat on the table. Shine out with your fashion choices always.
9. Denim Shirt with Jeans Outfit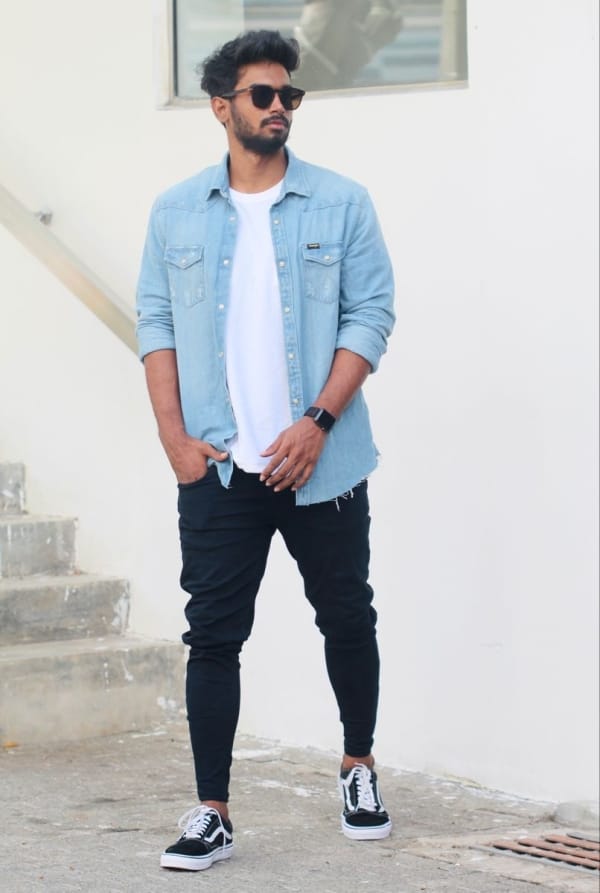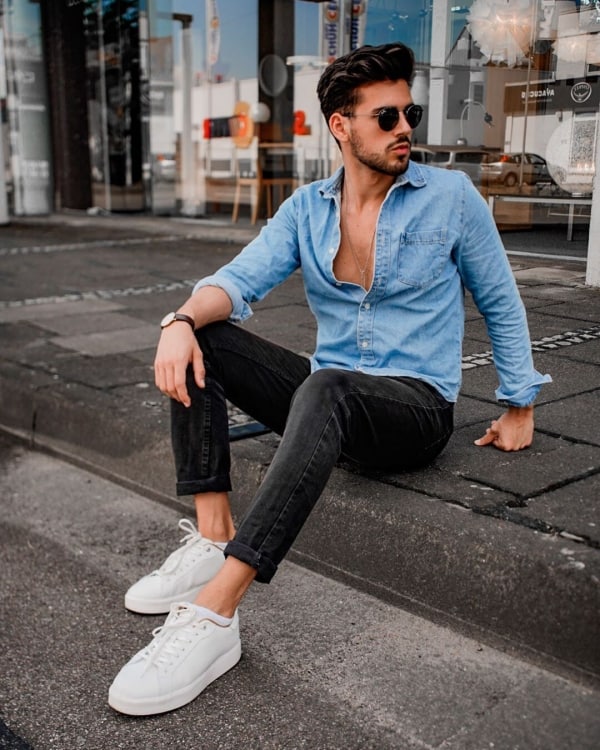 An all-denim look is a next update for ideas on summer date outfits for guys. Summer or winter, the denim fad, is invincible. Pick a denim shirt of your choice and combine it with a cool pair of jeans.
The denim always looks better when complemented together. An unbuttoned denim shirt with a basic tee inside is also great.
10. Plain T-Shirt with Jogger Pants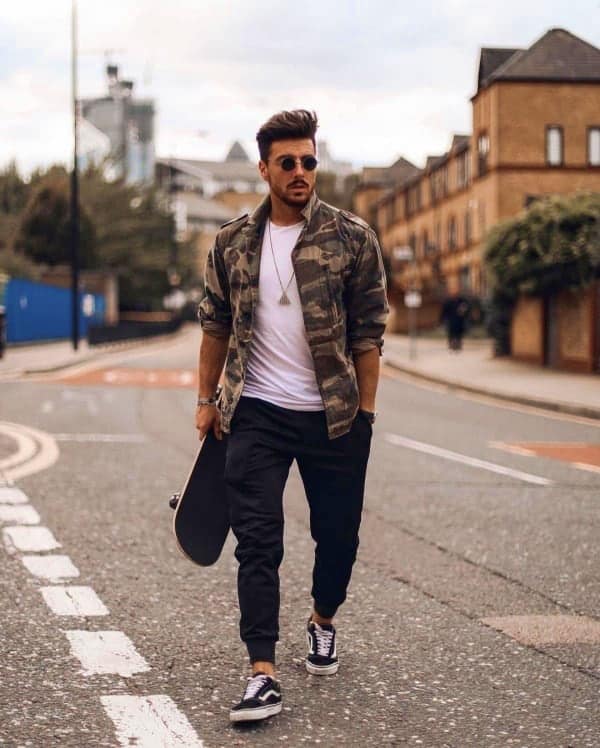 This season, Jogger pants are the coolest style statement for young and middle-aged guys. Invest in a t-shirt and cool jogger pants to create an amazing combo. This trend has been here to stay for quite a long while now.
A simple t-shirt teamed up with jogger pants, and a white sneaker is just fine. Emphasize on comfort more than style to nail it with your personal traits. Impressing a girl is not as important as focusing on her and developing a connection!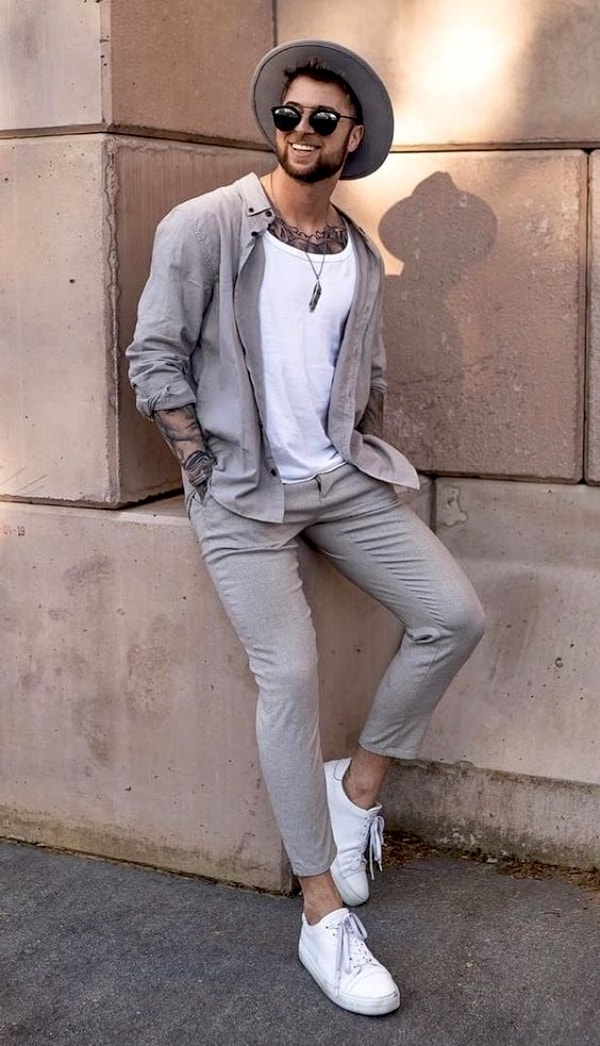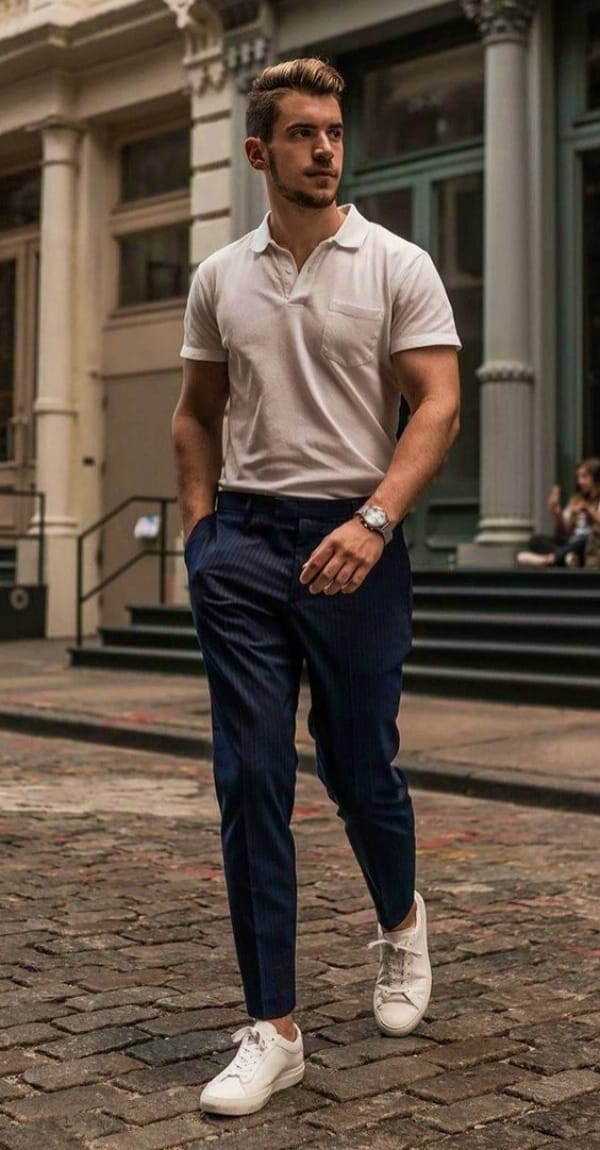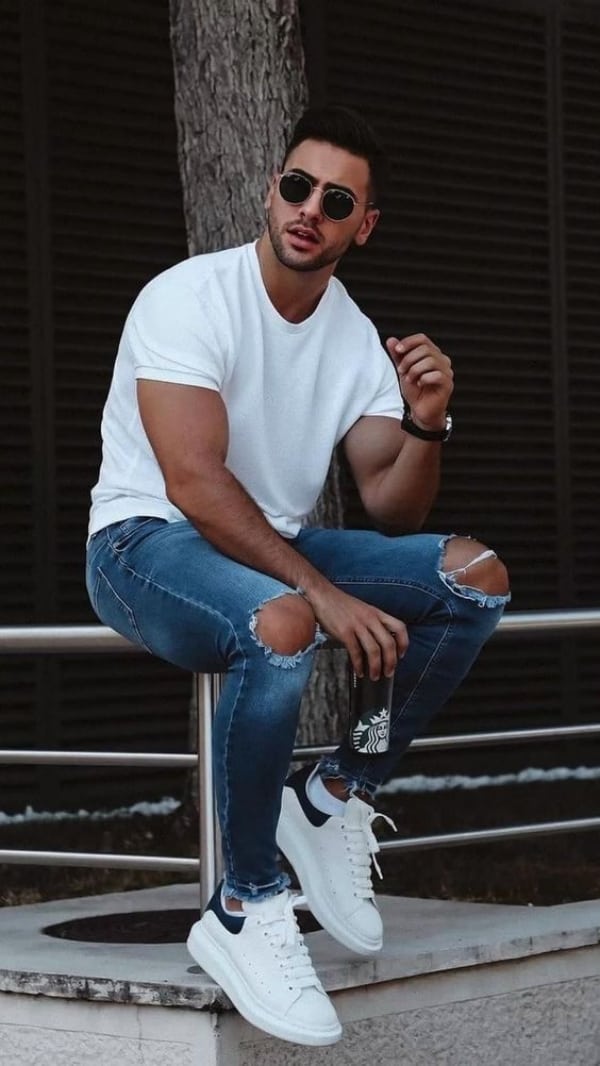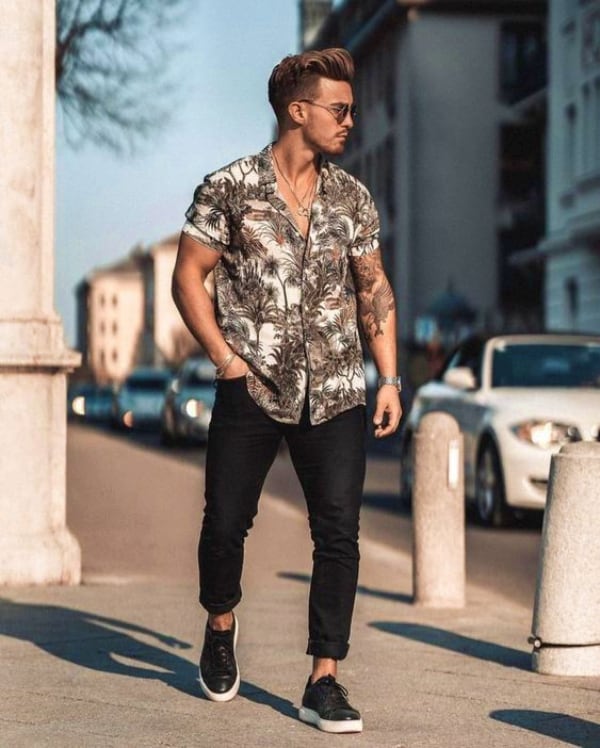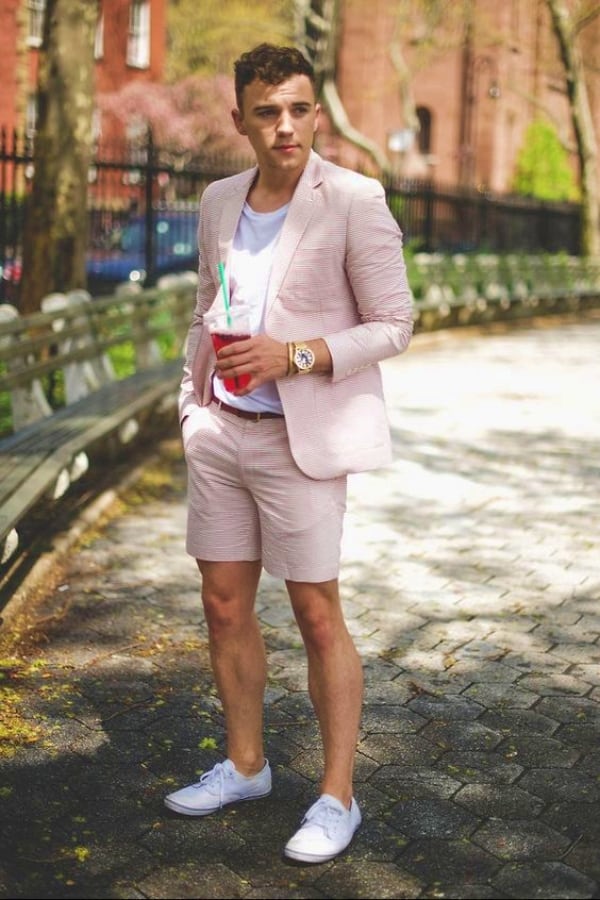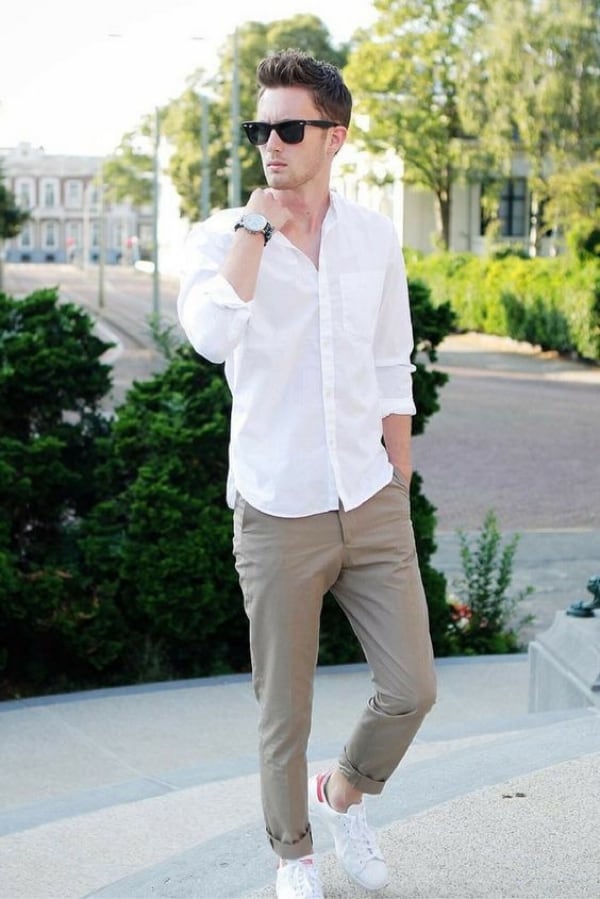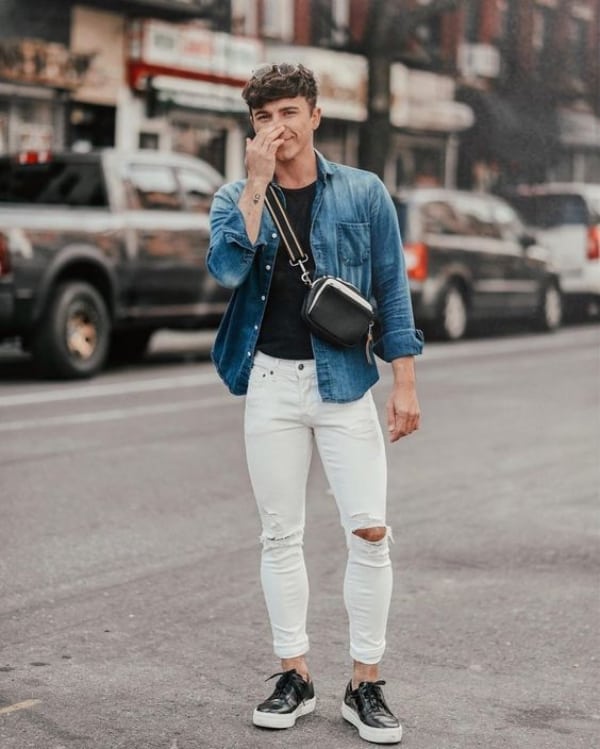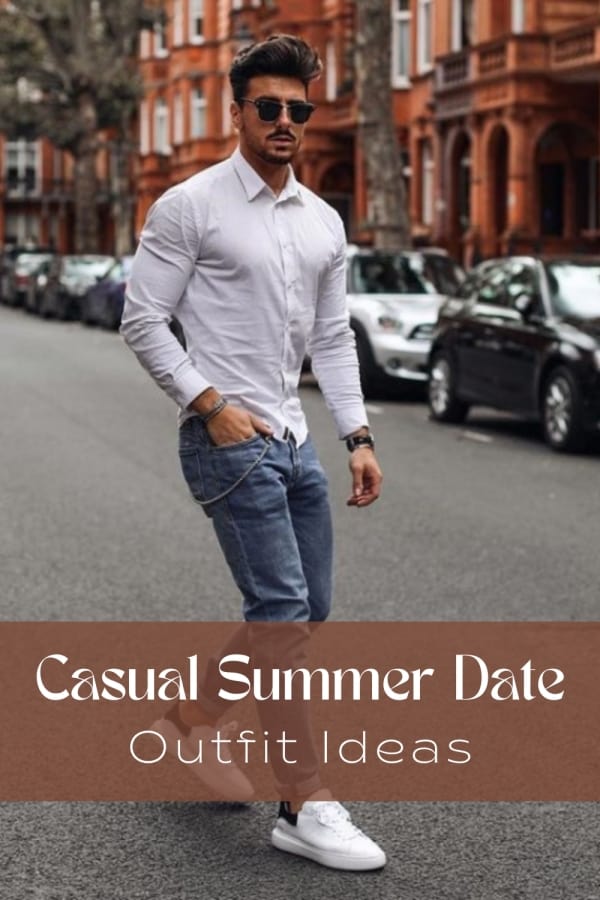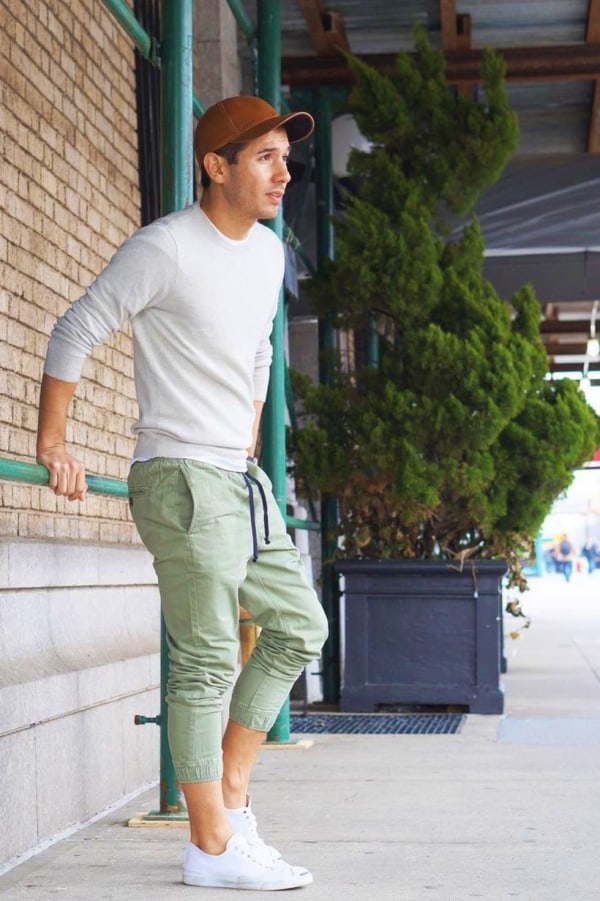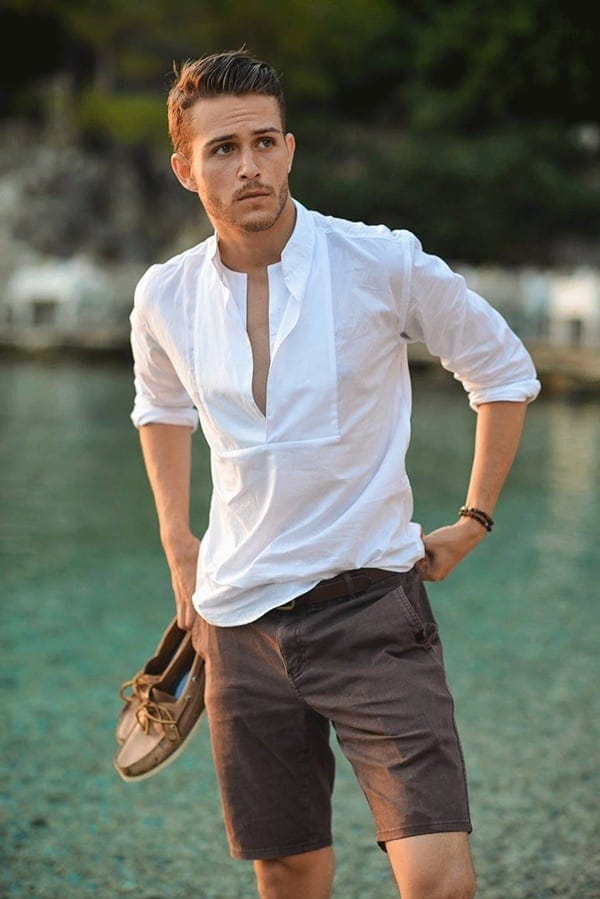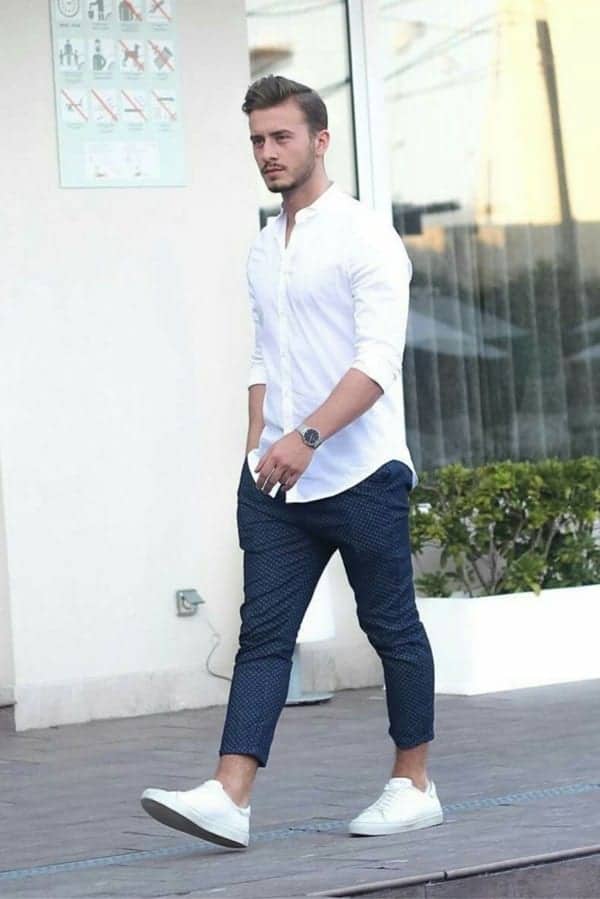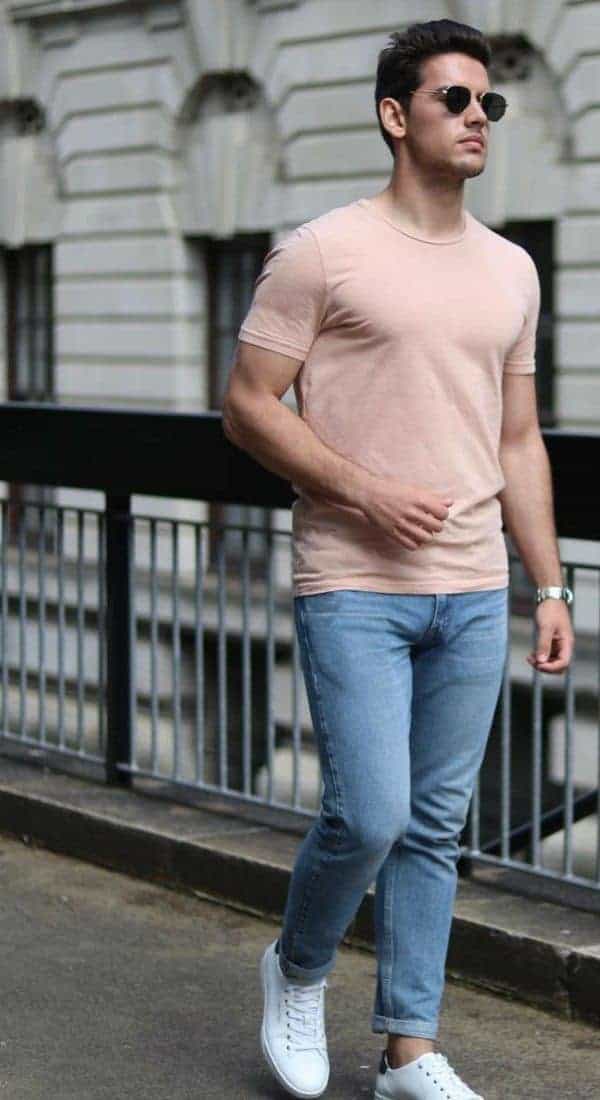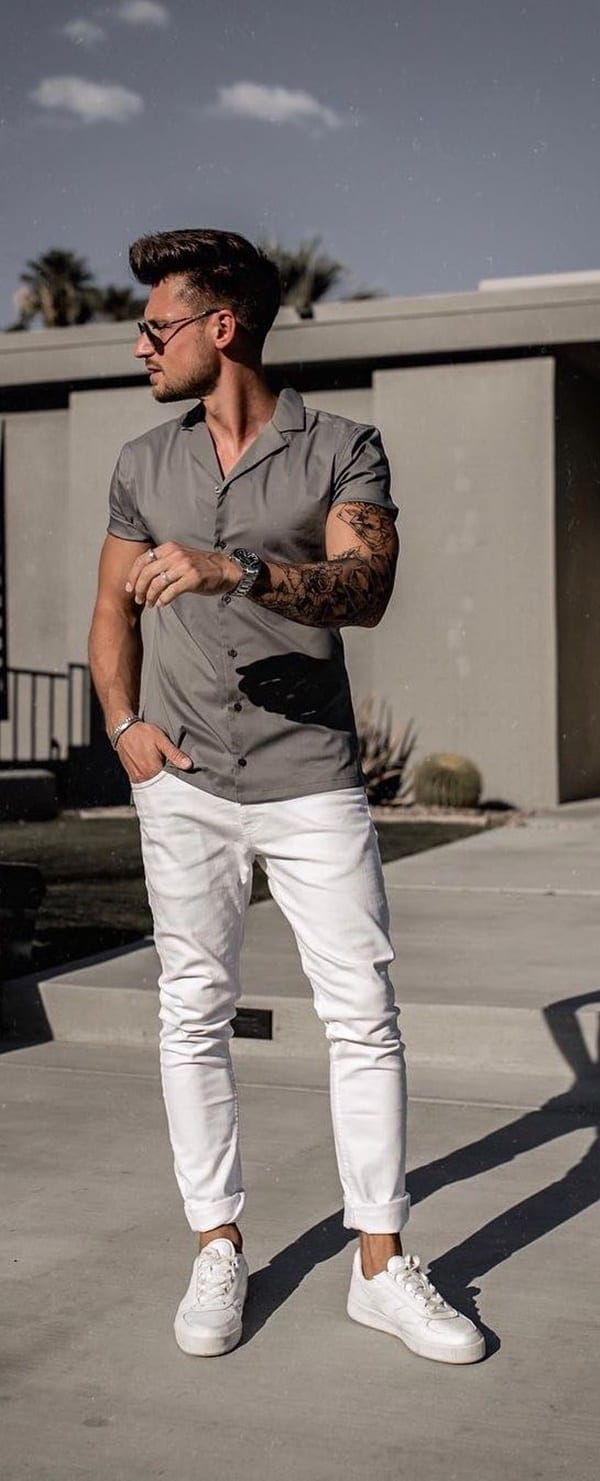 Related:
In a Nutshell
Hopefully, we can put the best casual summer date outfit ideas for guys trending this season. While stepping out in the summer, your sunglasses are an essential accessory to keep handy.
Experimenting with multiple styles and patterns can give you some incredible ideas to flaunt. Grab some exotic style and hop out to have a good time with your partner.
Do share your experience and personal style favorite for a casual summer date. Men sneaking out on options can probably get some interesting ideas that add stars to their persona.
Check out images of relevant styles to identify your personal preferences from them. With this, you can nail it and grab the desired attention!
F.A.Q:
Is it okay to wear sandals on a summer date?
If you are heading to a beach for the date, sandals might sound fine. Though, it is not a very impressive choice for most men. Wearing sandals results in a show of open toes, which is against dating etiquette. Looking neat, well-dressed, and decked up is a thumb rule when heading out for a date. Sneakers or loafers are a good choice to complement with casual summer outfits for dates.
Can I wear a short-sleeve shirt on a summer date?
When you are pepping up for a summer look, breezy and relaxed outfits are a must. Wearing a short sleeve shirt is a fabulous idea, and it keeps you high on comfort. There are numerous ways to style up such a shirt, like with shorts, chinos, or the dark-wash jeans of your preference. Wear a stylish watch accessory to add charm to this style.
What should I avoid wearing on a summer date?
Some strict 'No's for a summer date are the boots that go against the winter look. Guys must not wear very tight clothing as it looks shabby at first sight. Breathable and well-coordinated outfit is a great choice for summer date. Avoid fabrics that are too body-hugging or non-breathable, as that might disrupt you. Tees with slogans are a strict no when planning a date outing. Feeling confident and comfortable is important to look good.