Homecoming is among the very few events which pave the way for you to dress up in bright outfits and leave everyone awestruck. Planning about what outfit you want to wear for homecoming in advance will help you look fabulous in the event with minimal effort. Homecoming is a time when you have the opportunity to explore various outfits and choose the best outfit for yourself. Moreover, your choice of outfit can entirely depend upon the formality of the event. Trying something led formal and more casual is also an excellent choice for homecoming. Although your choice of dressing up for homecoming depends upon the culture of your Alma school, your ultimate goal should be to dress up in such a way that you look stunning. With homecoming, just a few weeks away and you still blank about the outfit you should adopt for homecoming 2023, this article comes to your aid covering certain homecoming outfits for guys.

Since planning your outfit ahead of time contributes significantly to your final look in the event itself, now is the right time to decide upon a well-suited outfit for yourself. So do not waste any more time and select the best homecoming outfits from the list below.
Cool Homecoming Outfits For Guys
1. Classic Suit Outfit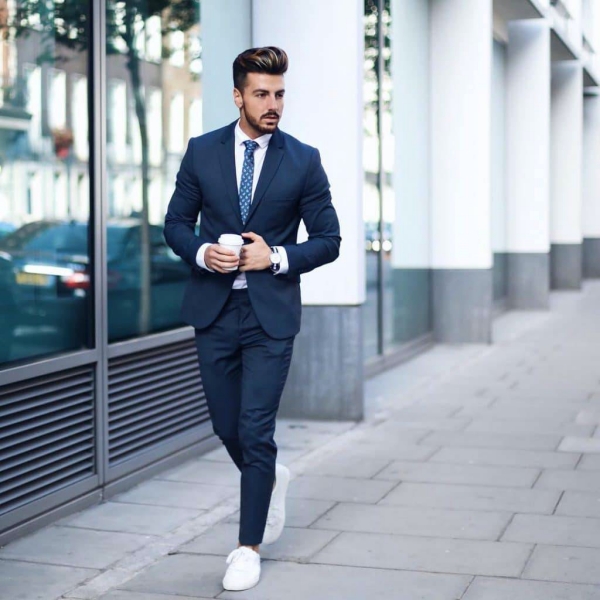 The most common and evergreen choice for homecoming outfits for guys is a classic men's suit. A classic suit for men gives an utterly formal look to anyone who wears it. With matching hue, proper fitting shoulders, flap pockets, cuff, lapels, and double vents, a formal suit has every aspect that draws every eye on you. Make sure that the formal suit you choose to wear is a perfect fit for you, for which you can take help from a good tailor. A formal suit with the ideal combination of colors and an excellent and attractive fit is the most desirous outfit by every man for a homecoming event!
2. Suspenders And A Bow Tie Outfit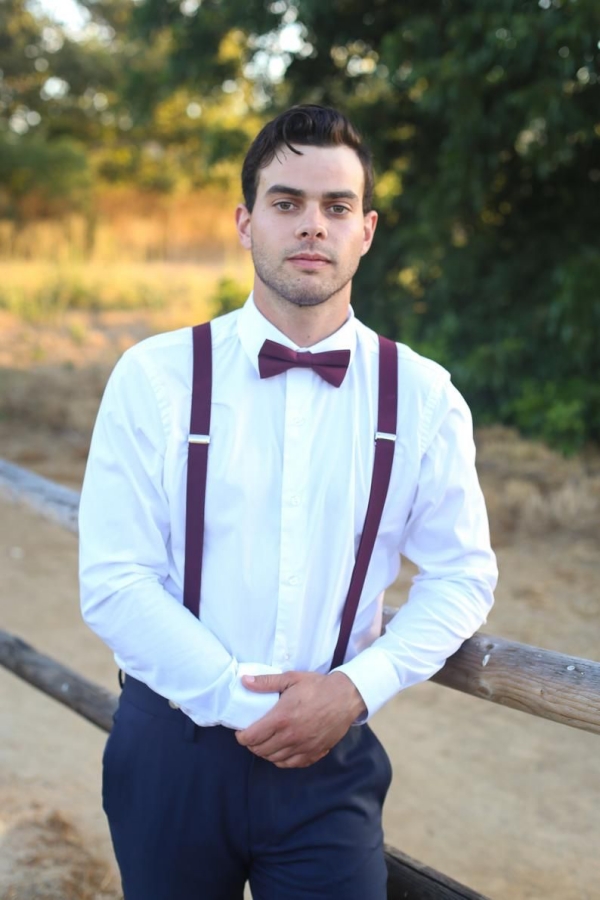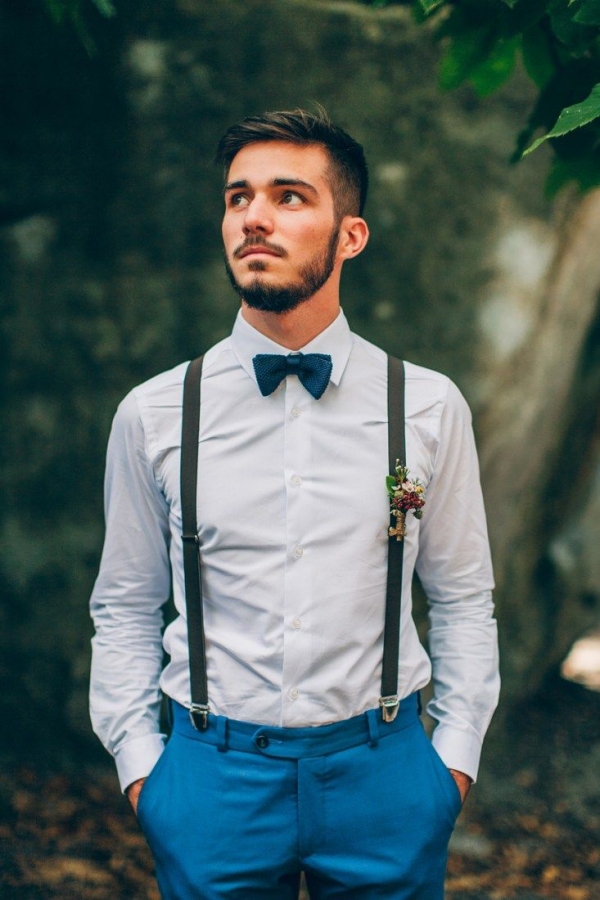 Suspenders have come back with a bang and very soon become a typical choice for creating a casual yet formal outfit for many men. While suspenders are typically plain and black and go perfectly well when worn over a white shirt, you may choose a more funky suspender with stripes or polka dots. It is suggested that you wear a white shirt with any colored pants and wear a bow tie that matches the suspenders to create the most desirable look.
3. Button-Down Shirt With Sneakers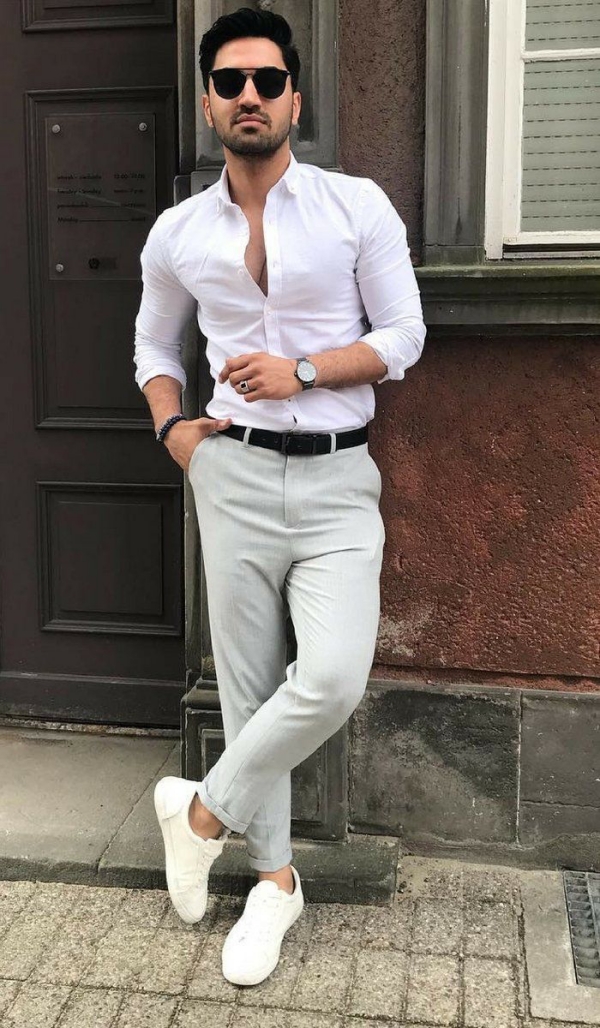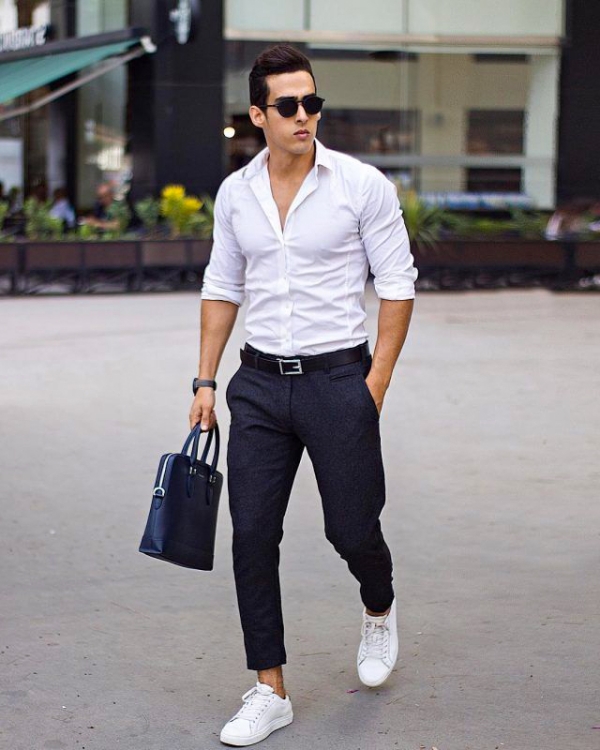 A button-down shirt is one of the most uncomplicated go-to looks that every man has tried in their life. A button-down shirt is the best option if you do not fall into the suit wearer category. A button-down shirt goes well with any comfortable pants like formal pants, khakis, jeans, or even cargo pants. Furthermore, pairing your outfit with a pair of sneakers is an ultimate go-to for creating a less formal and more casual look at this homecoming!
4. Suit Without Tie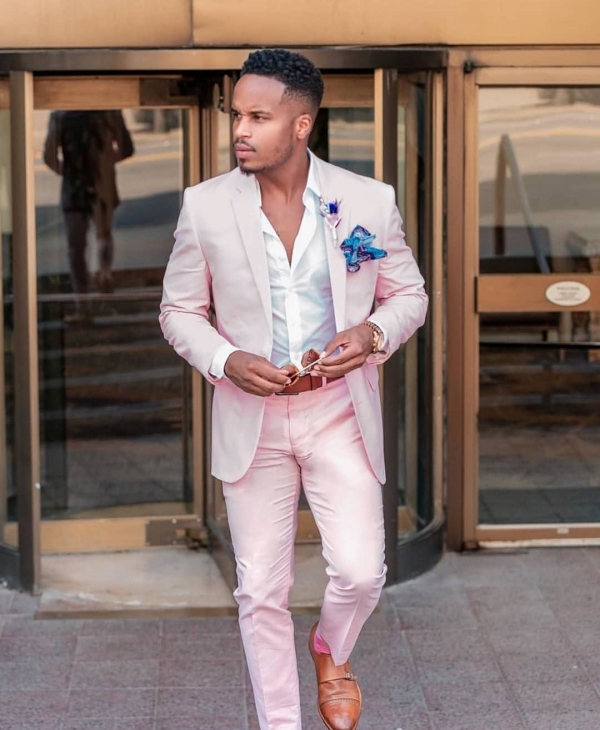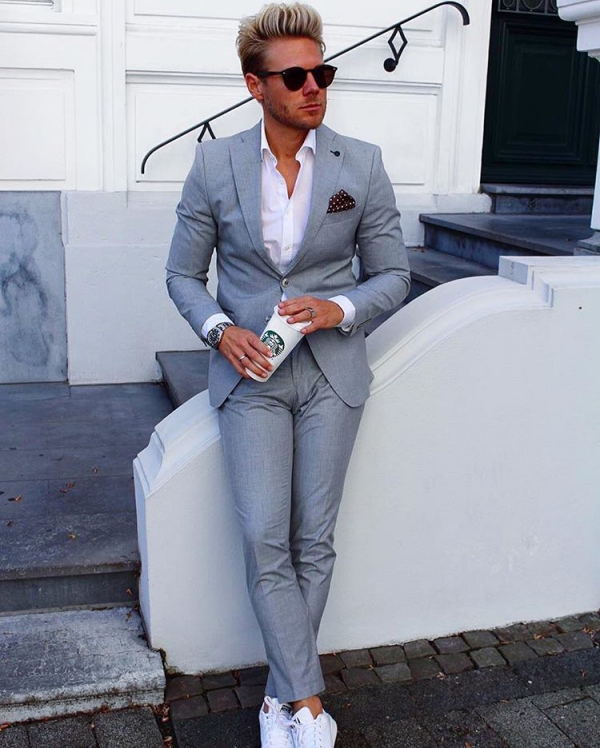 Who says you need to wear a tie to look formal? Yes, following the tradition of wearing a complete set of classic suits requires you to wear every outfit for creating a finished look, but you do not always have to wear a tie to look formal! Sometimes just wearing a plain suit with a simple shirt looks great. You can opt for wearing a traditional navy blue suit with a white, light blue, or baby pink shirt and opt-out of the tie and still look stunning and very much formal too.
5. Black Pin Stripe Suit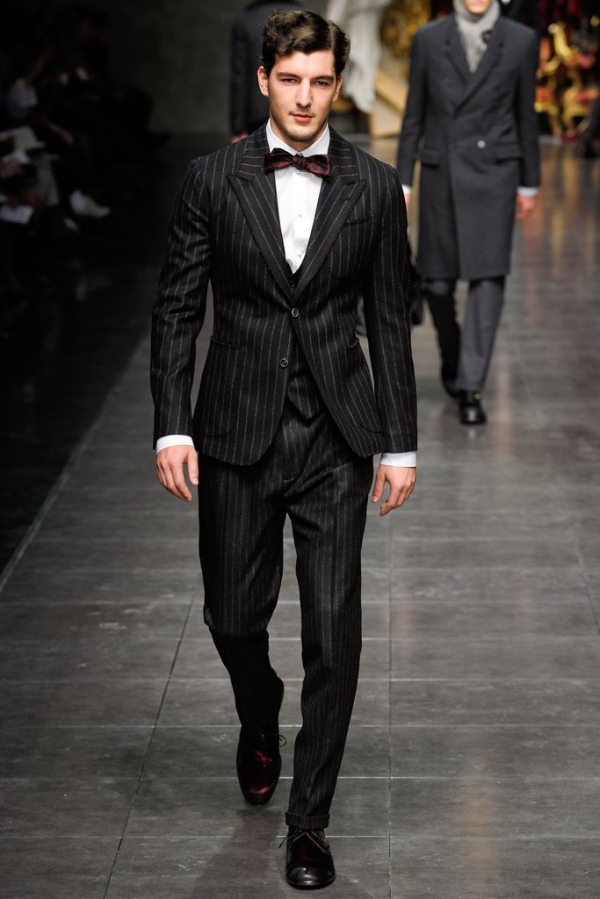 Black is always a yes for any homecoming outfits for guys on any occasion. But this homecoming, drop out the classic plain black suit and go for the black pinstripe suit. You can elaborate your appearance by pairing these black pinstripe suits with a white button-down shirt or any other light color shirt like pale blue or baby pink, and pair it with a dark grey or black tie, preferably one which is stripped.
6. Style With A Vest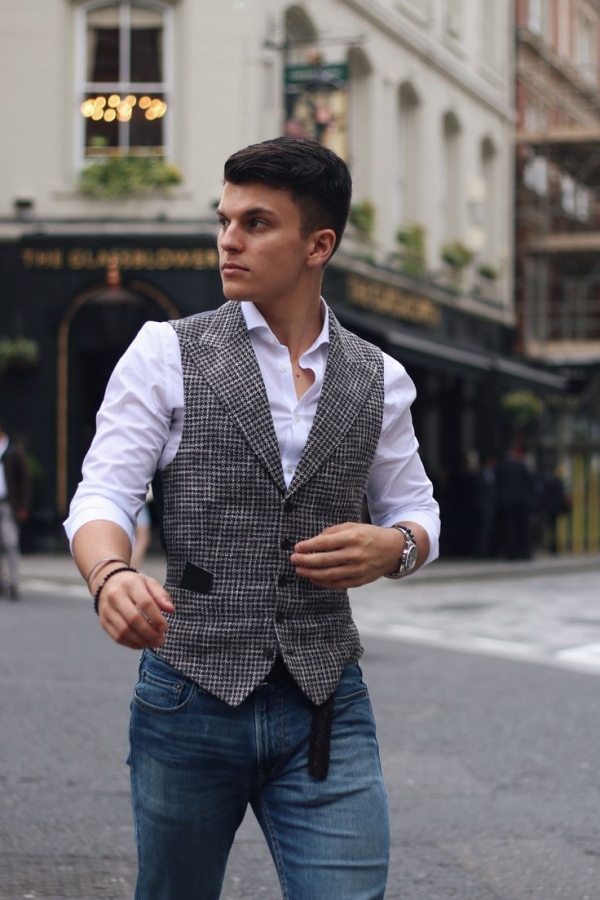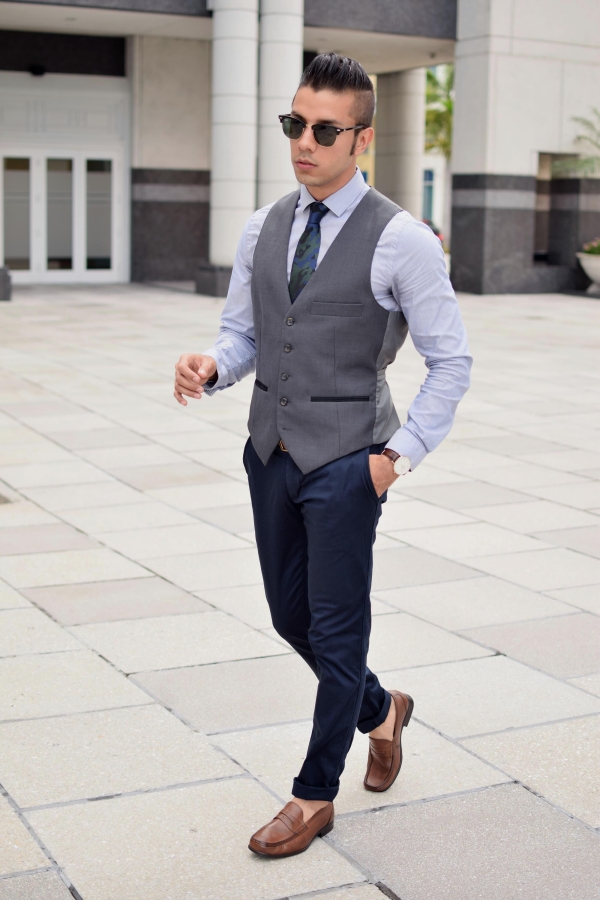 The vest is another fashion that has made a remarkable comeback and is ruling in 2023! If you are looking to opt-out of the formal suit but still create a traditional look, then a vest is what you should choose. With a vest now in fashion, you can casually pair a plain white or black shirt, and formal pants or any other comfortable pants with any vest, may it be a plain one, a striped one, or one which checks. Make sure that the colors you choose to enhance your appearance. Furthermore, the vest should neither be too tight nor too loose.
7. Sweater With A Tie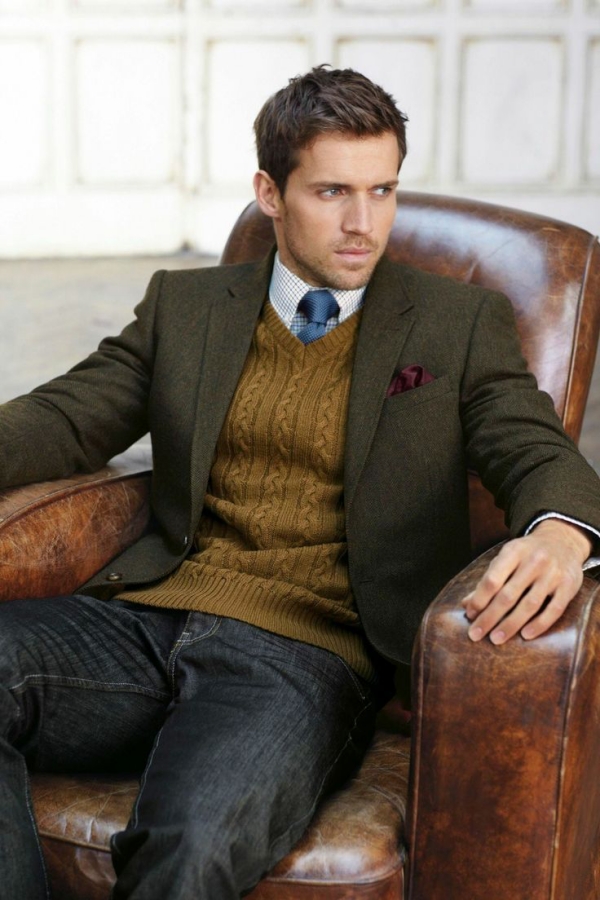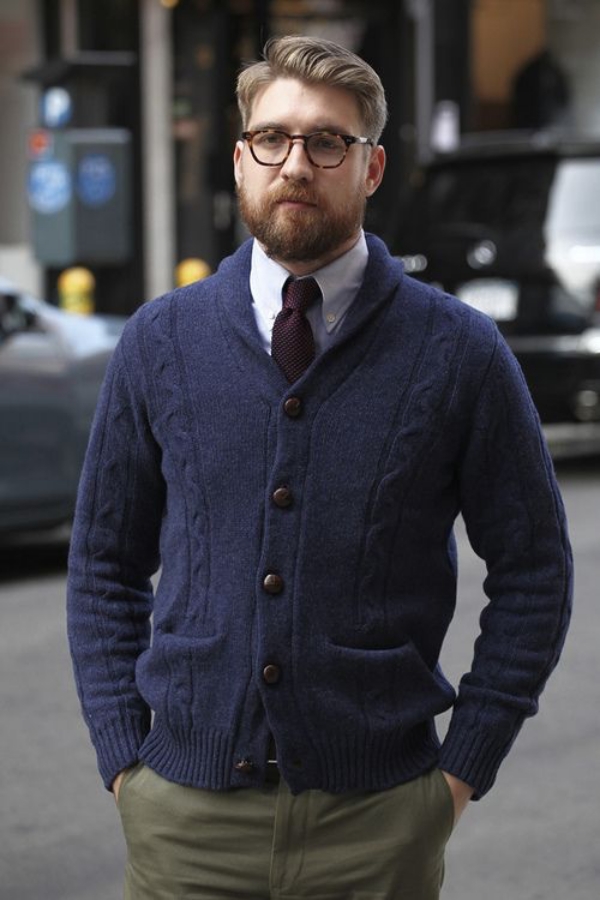 Since the weather of homecoming is such that a sweater can be worn comfortably, you can wear an outfit that comprises a casual sweater and make it look more formal with a tie. Wear a shirt with a slim tie and pull over your sweater on top to create the perfect look. You may wear any colored plain shirt and a plain or a checked skinny tie. Complete your look with a primary and straightforward sweater for an impactful appearance.
8. Slim Fit Tuxedo Outfit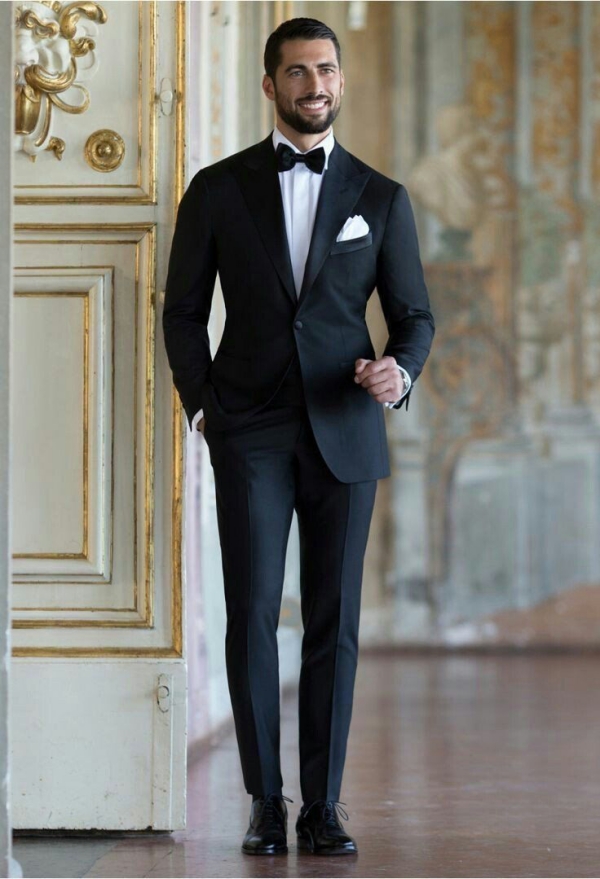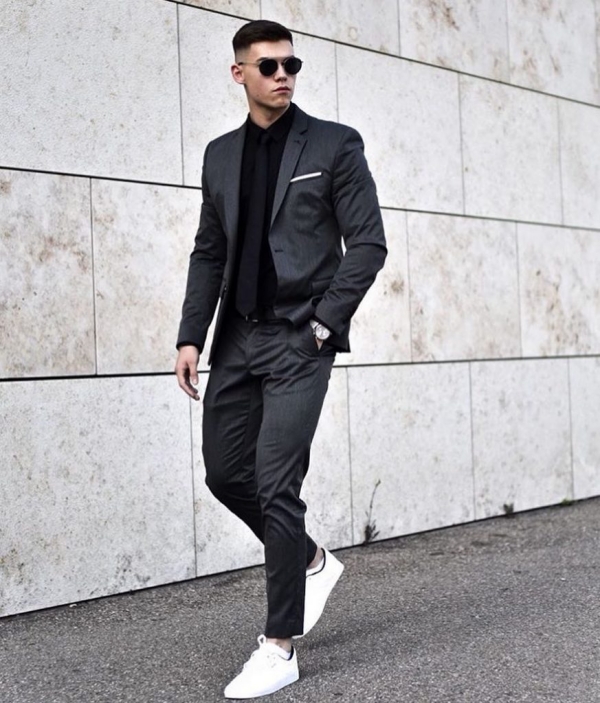 How can a tuxedo not be on the list of homecoming outfits for guys! A homecoming event is a perfect occasion for getting your hands on an incredible set of tuxedos. So if you were looking up an ideal experience for wearing a tuxedo, well, homecoming is coming your way! Although you may respect the tradition and go for a traditional black tuxedo, you may ditch the color and go for some other darker shades like navy blue, olive green, or wine, or even some lighter colors like beige or white.
9. Formal Pant With A Blazer Outfit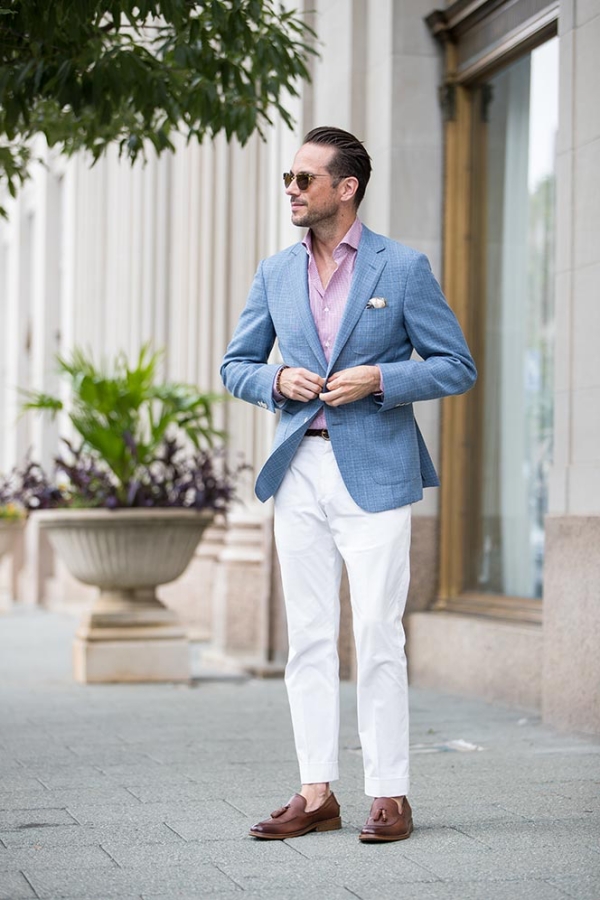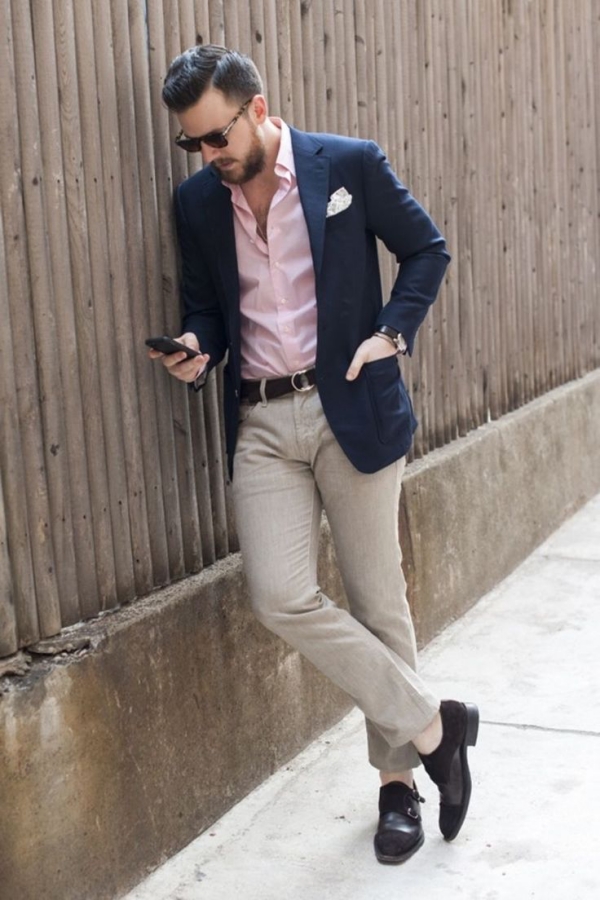 You can even create a chick and intelligent look without opting for a formal suit or tuxedo by just pairing a blazer with any casual button-down shirt or t-shirt and wearing a pair of formal pants with it. A traditional pants and a plain shirt is a cool outfit that becomes even better when pairing a relaxed blazer with the outfit. Ideally, you may pair a white shirt or black shirt with a pair of white, black, or beige pants and pull over a blazer of any color like ash, black, navy blue, olive green, and so on.
10. Long Coat Outfit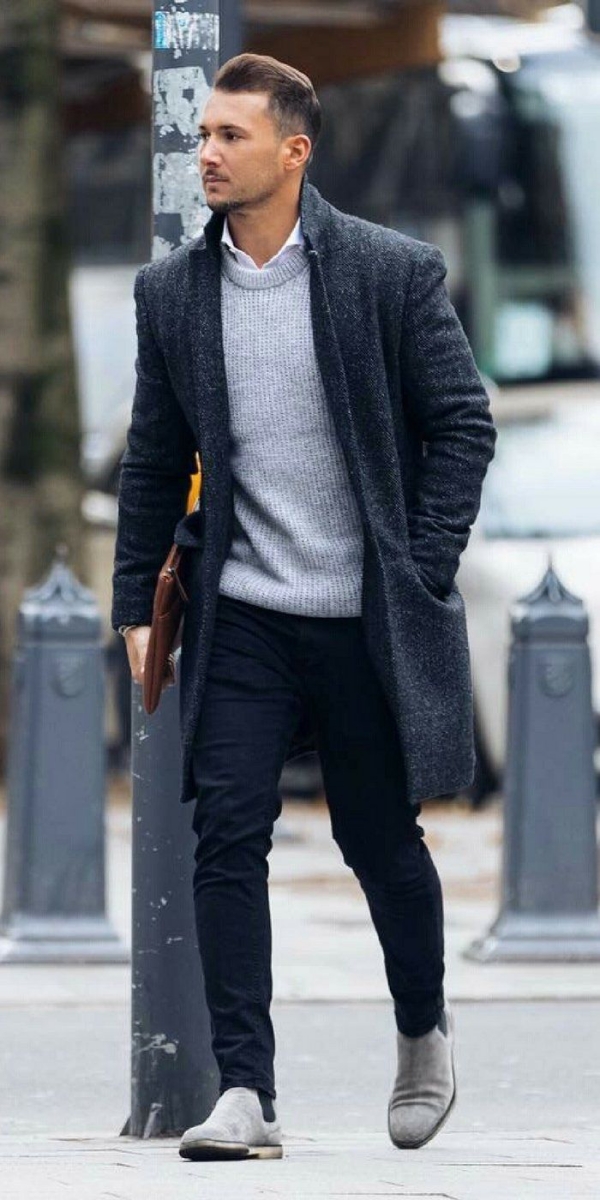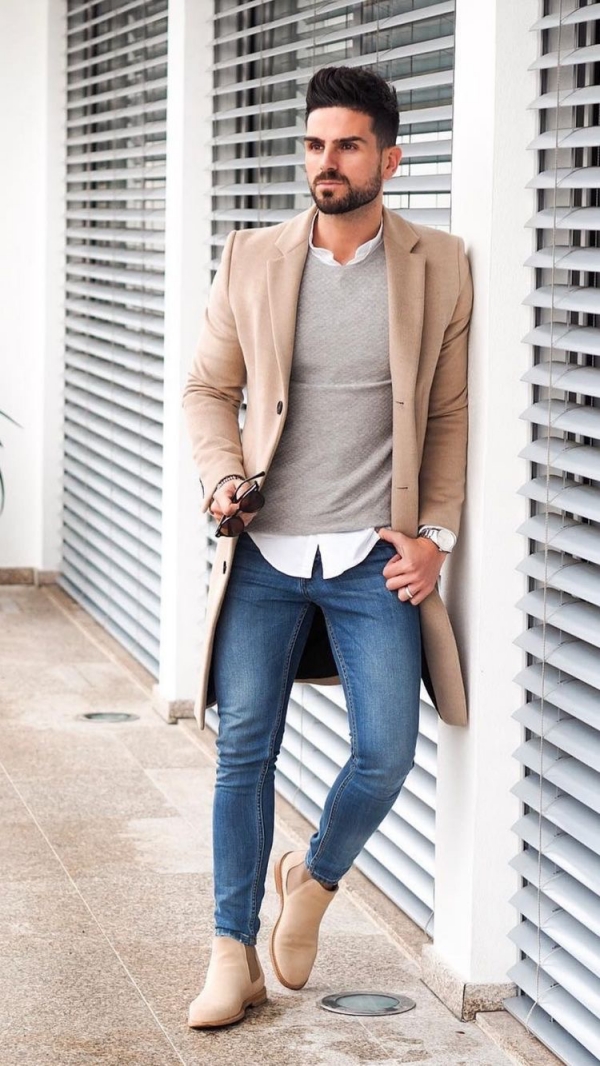 The long coat is another comeback that many men around the globe are gradually adopting. So, if you want to try this freshly trending outfit this homecoming, then go for it! You can wear an all outfit comprising of shirt, pants and a long coat, all in black. Otherwise, you can opt for a black shirt and pants or a tee-shirt with pants and pair a black, brown, beige, ash, or even a long white coat.
11. Floral Jacket Outfit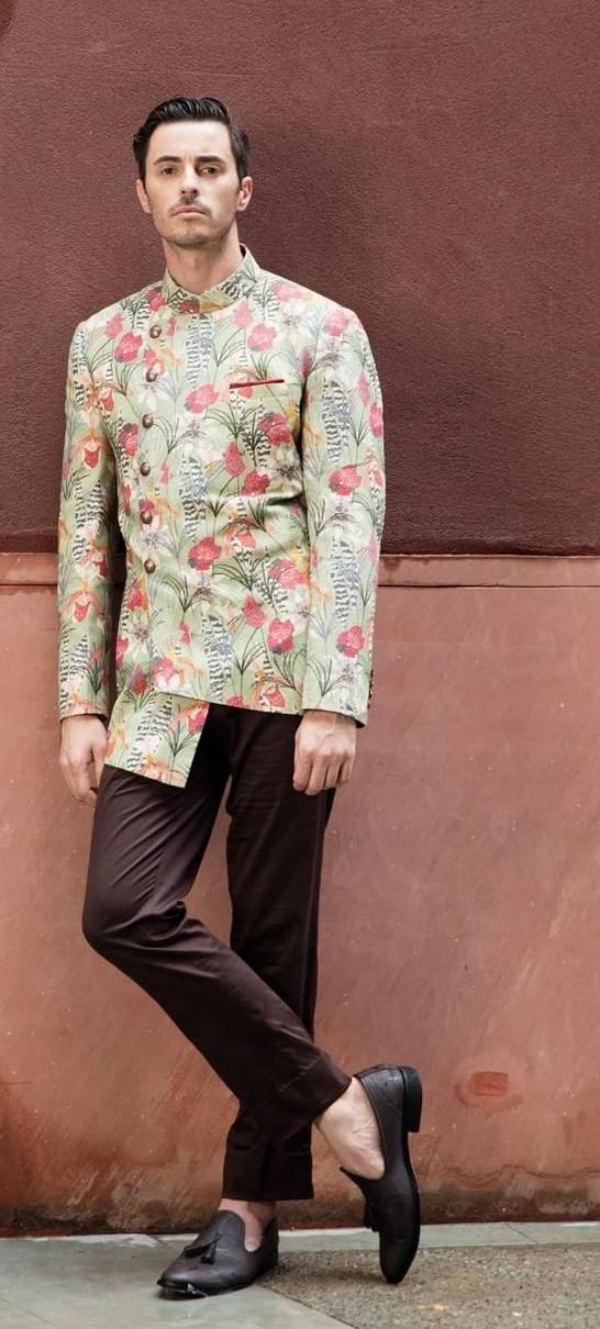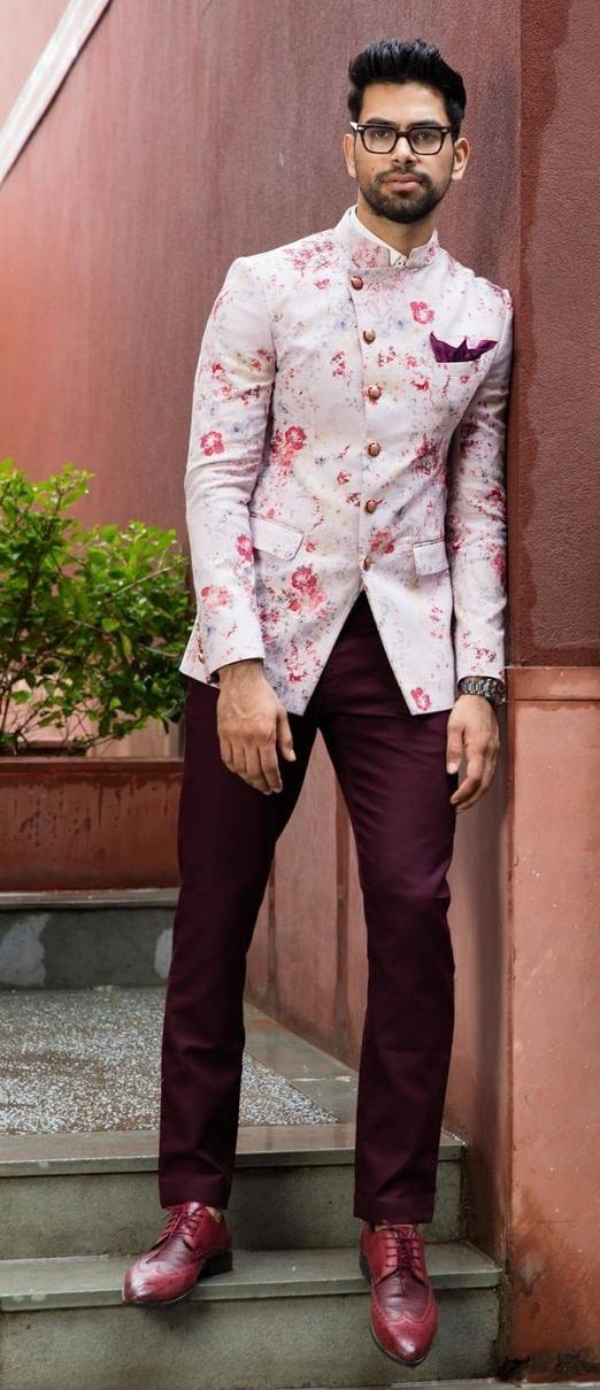 Although floral outfits are something that men do not embrace readily, opting for one such floral homecoming outfits for guys this homecoming will make you stand out in the crowd. Generally, men have started embracing floral shirts, but you must try a floral jacket for a homecoming look. You can pair these floral jackets with a simple and plain white or black shirt and pants and a plain slim tie for creating a compelling appearance. A plain bow-tie too looks excellent with a floral jacket and a plain white shirt.
12. Casual Shorts Outfit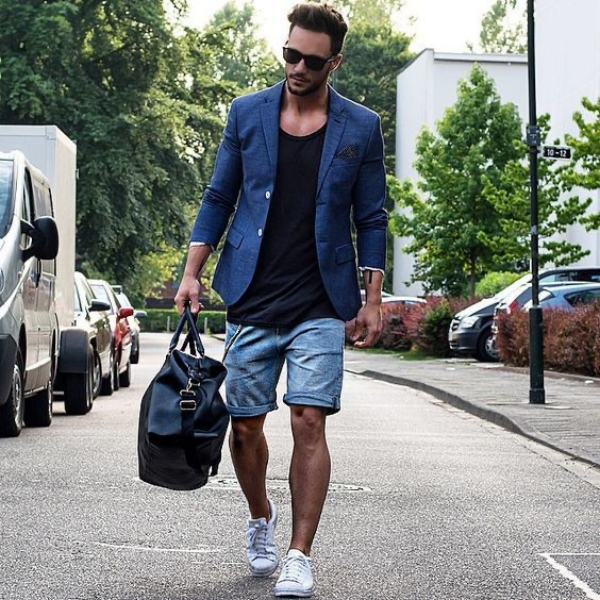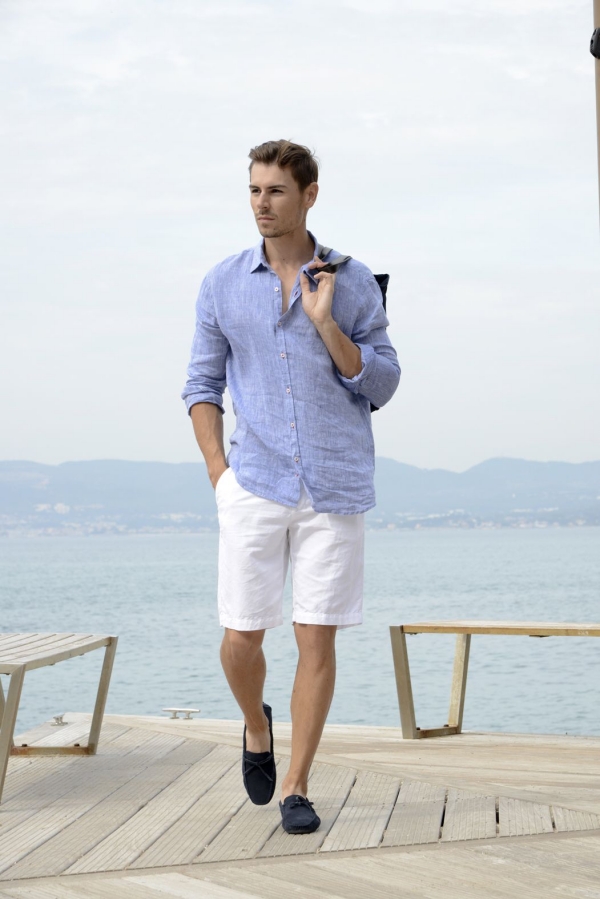 Are you more of a casual person and cannot even do with some formal pants and shirts? Well, do not be overburdened with anxiety, as you can create an effortless schoolboy look for homecoming this year. All you need to do is to pick a comfortable pair of shorts for yourself, may it be plain or striped, polka-dotted, checked, and pair it with either a casual t-shirt r a plain shirt. You may casually wear a half sleeve jacket with shorts and a t-shirt or create a unique formal look by pairing a blazer or jacket with shorts and a shirt.
13. Bright Colored Suit Outfit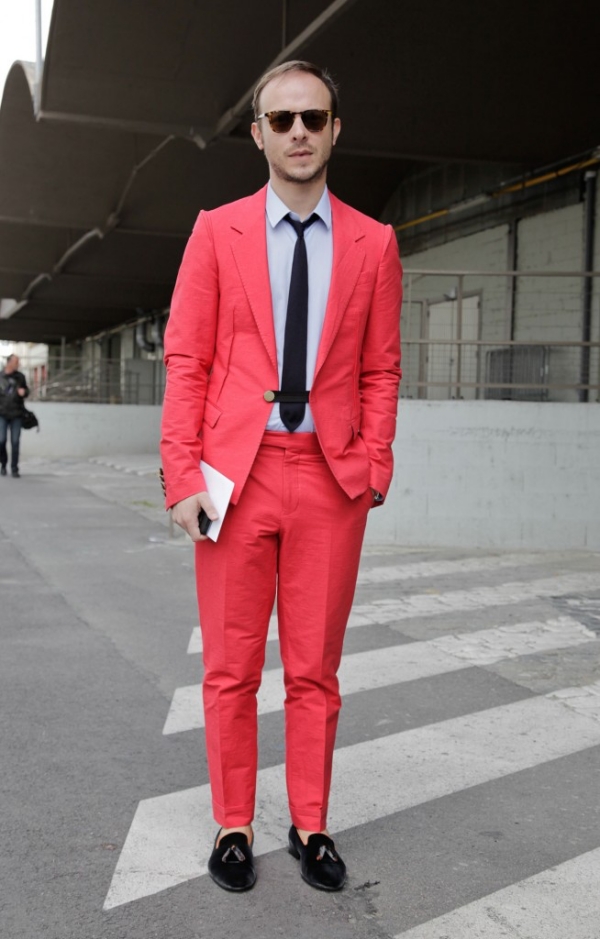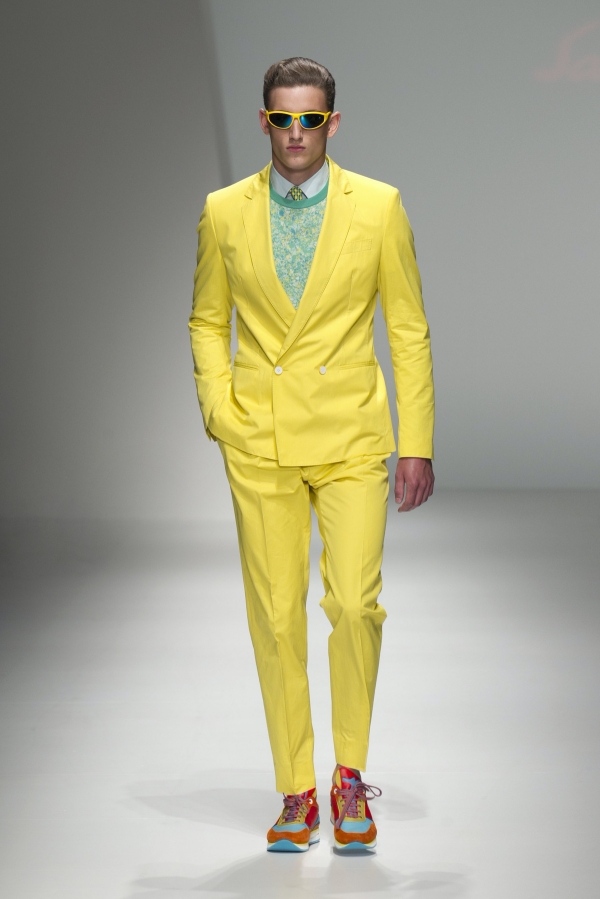 Bright colors are the new variations to the traditional black suits. Although earlier some dark colors have been adopted for formal suits, some vibrant colored suits will contribute significantly to homecoming outfits for guys for homecoming this year. You can keep it simply elegant by wearing a bright red, orange, yellow, green, or blue suit and pair it with a plain white, black, or any contrasting color shirt. Furthermore, you can create a funkier look by pairing another colorful or checked vest.
14. Turtleneck With A Jacket Outfit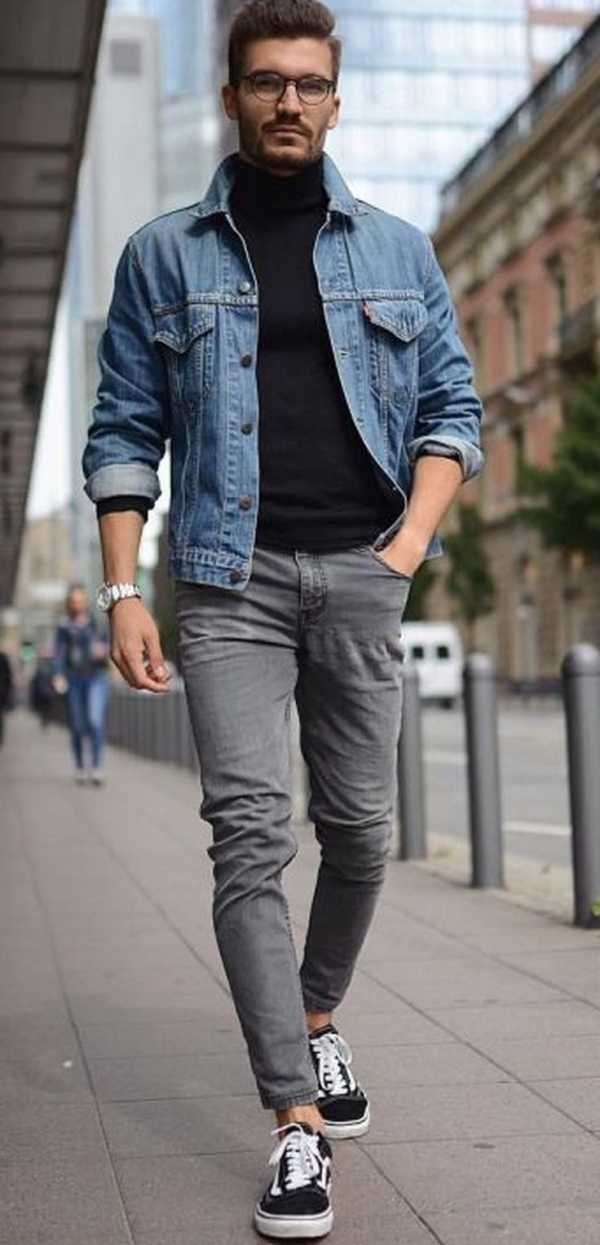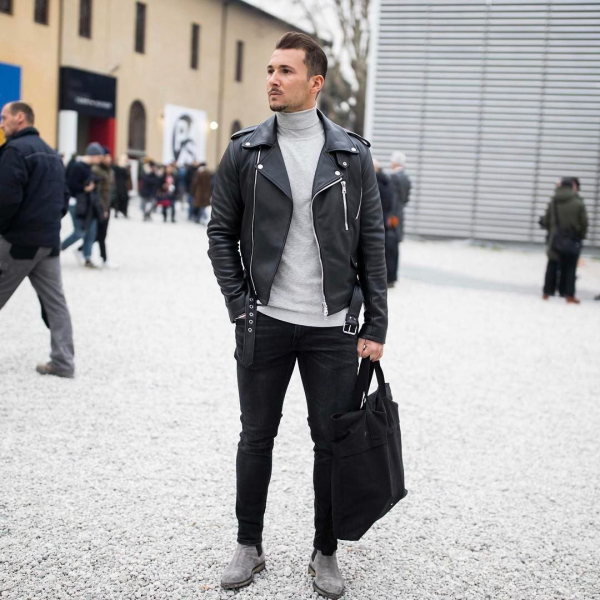 Turtlenecks, even the word itself is enough to fill our thoughts with style. Turtleneck, when paired with a jacket, enriches your look considerably. A more formal look can be created by pairing dark-colored turtlenecks with either a matching jacket and types of denim or by pairing the turtleneck with a formal jacket and pants of the same color. However, you can opt for lighter colors like a white turtleneck with white pants or types of denim and pull over a beige, blue, or even pink jacket.
15. Suit Layered With An Overcoat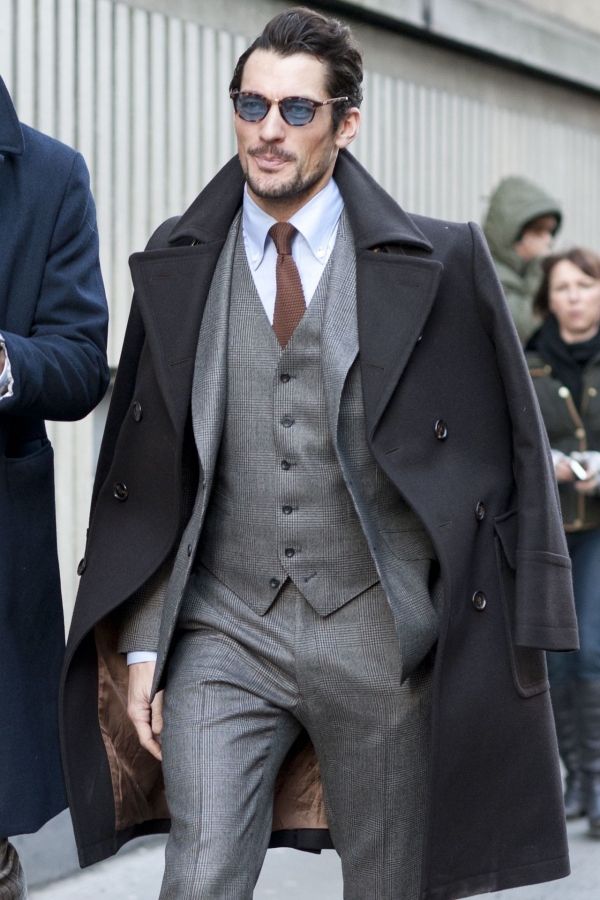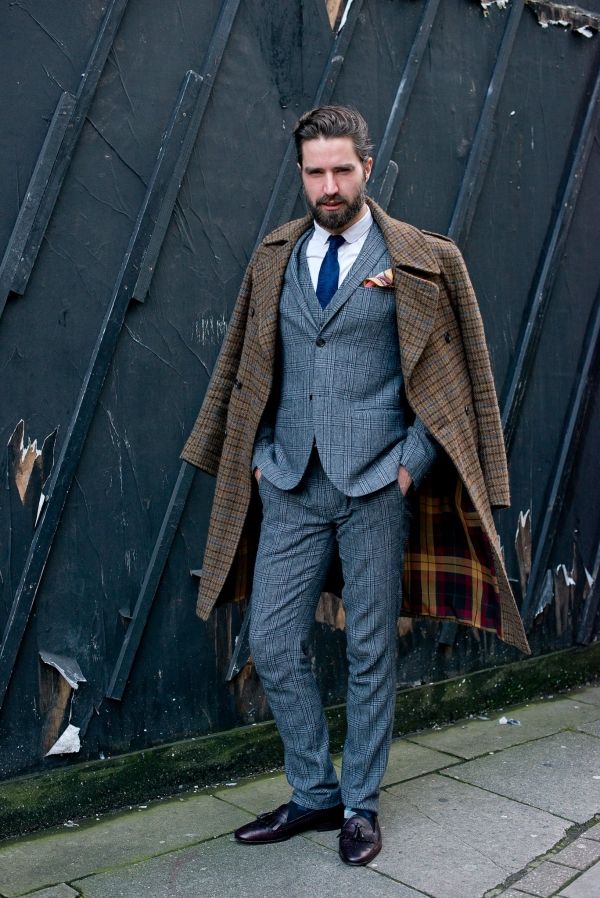 An overcoat can boost the look of any outfit, may it be a casual shirt and pants or some tee shirt with denim. However, one of the best ways of dressing up for a formal occasion with an overcoat is by wearing a complete formal suit and pulling over a coat. You may either wear an overcoat of a matching color or a contrasting color, as per your choice. Furthermore, you may wear a full suit with a vest coat and replace the jacket with an overcoat to create the most stylish and impactful look.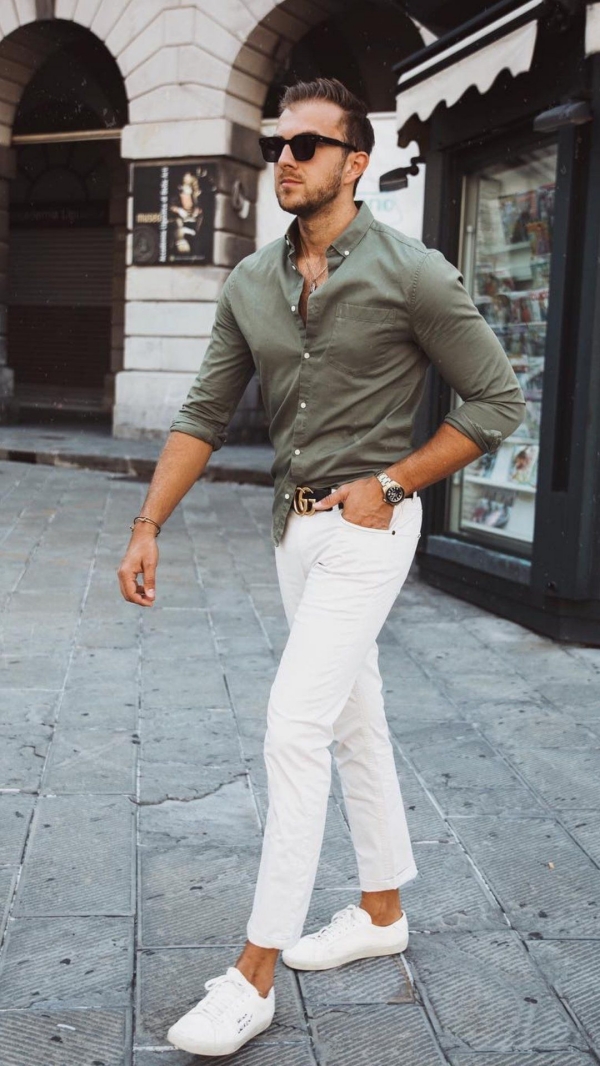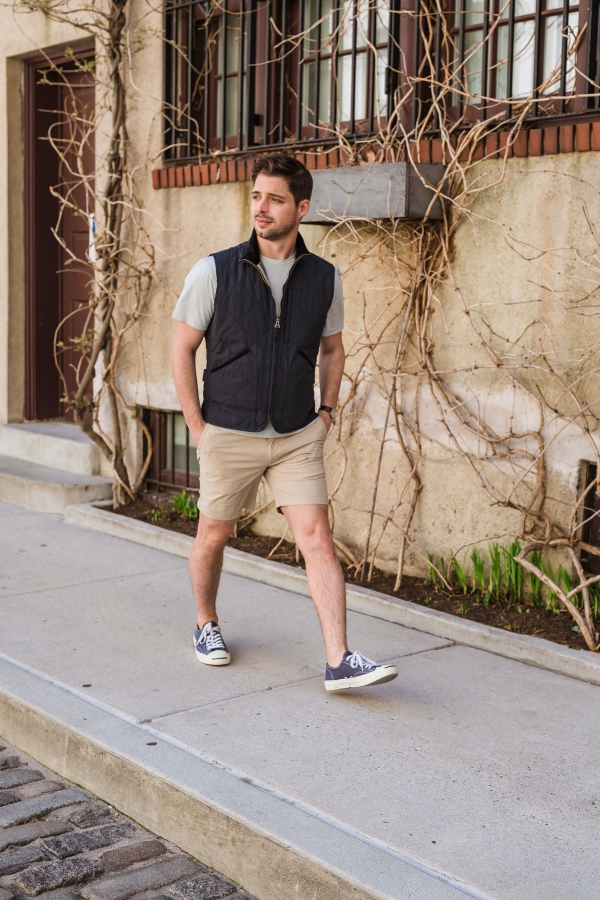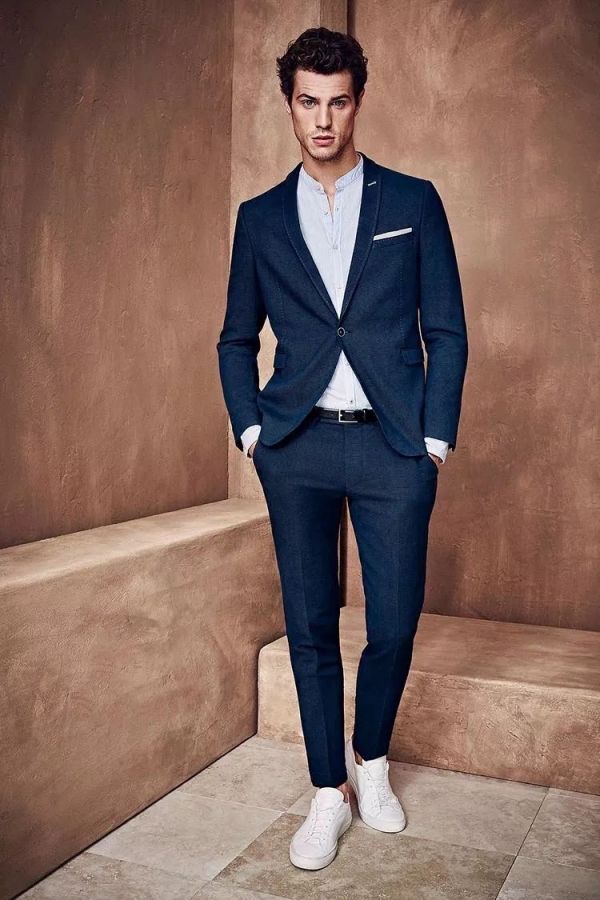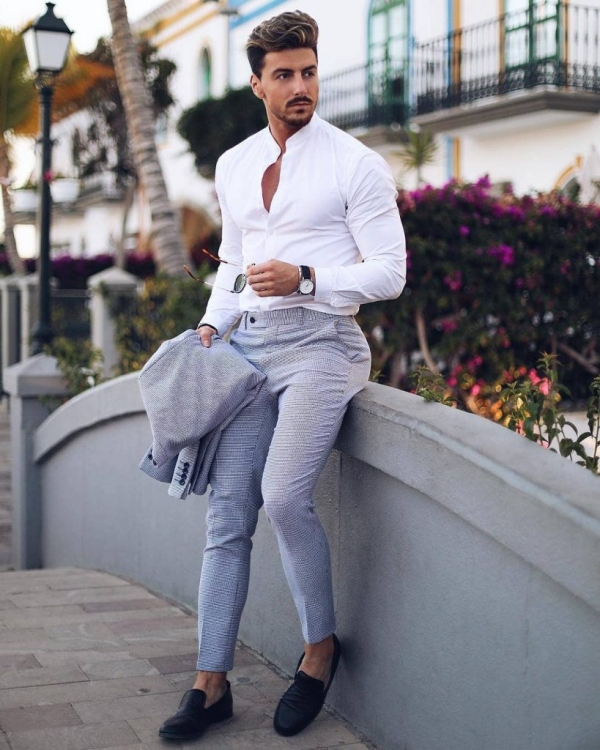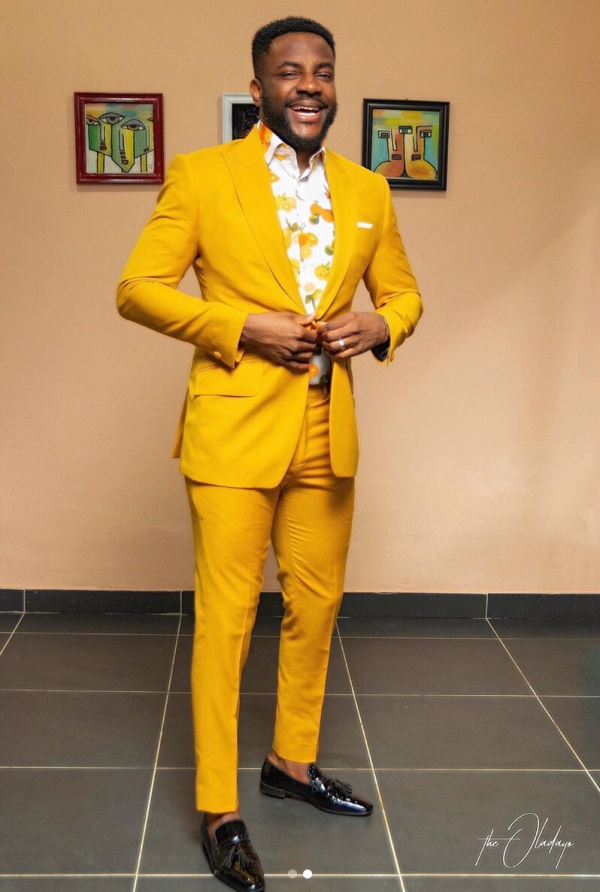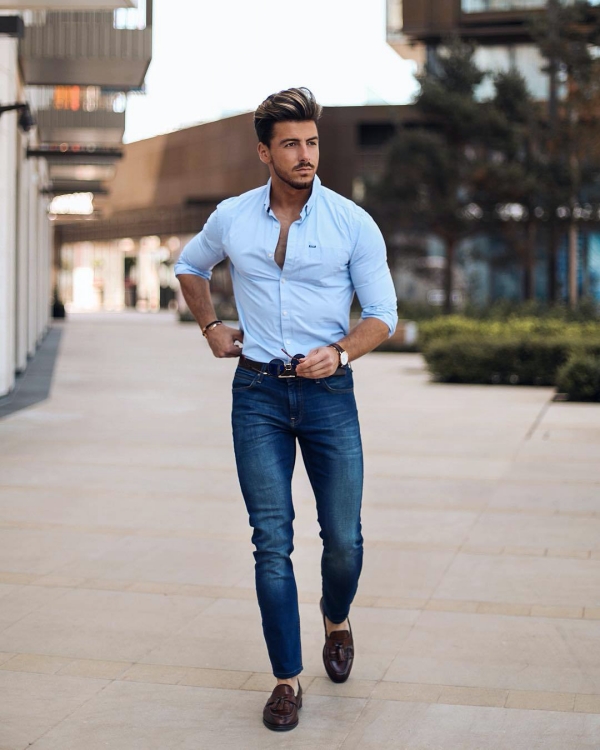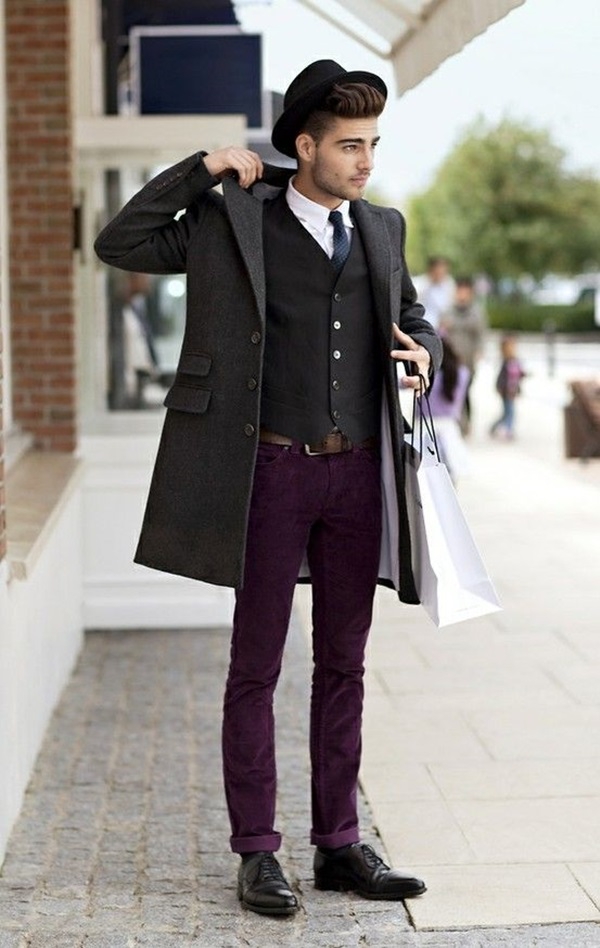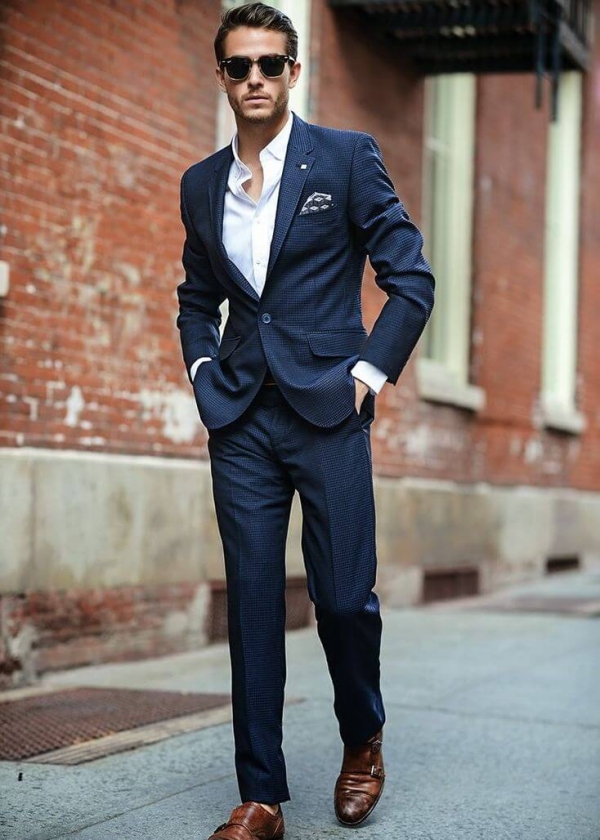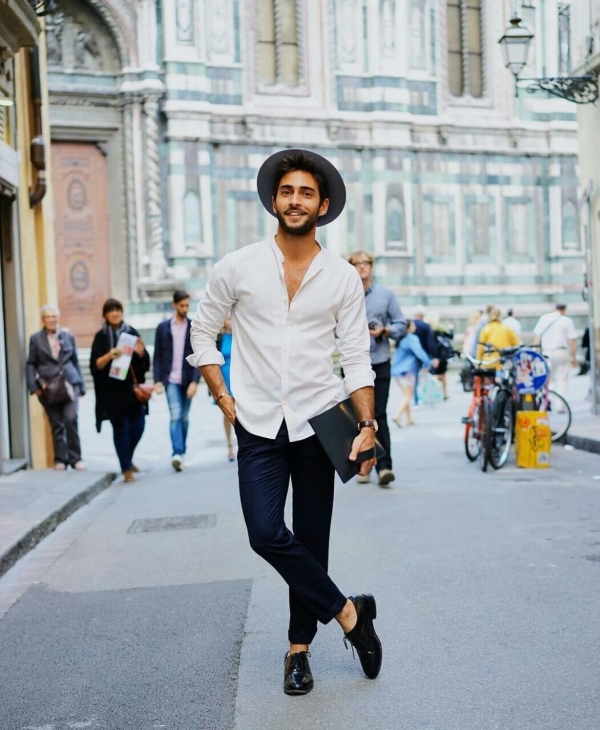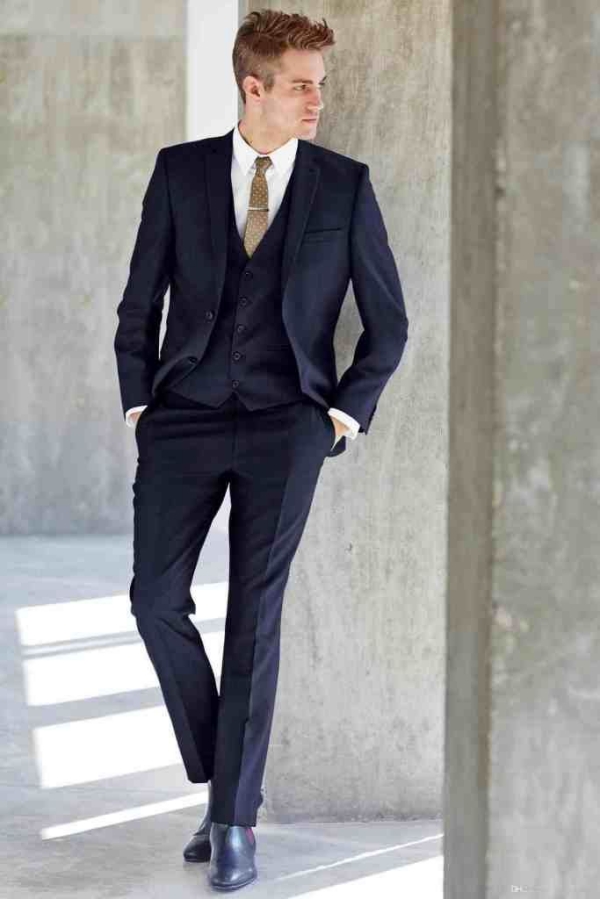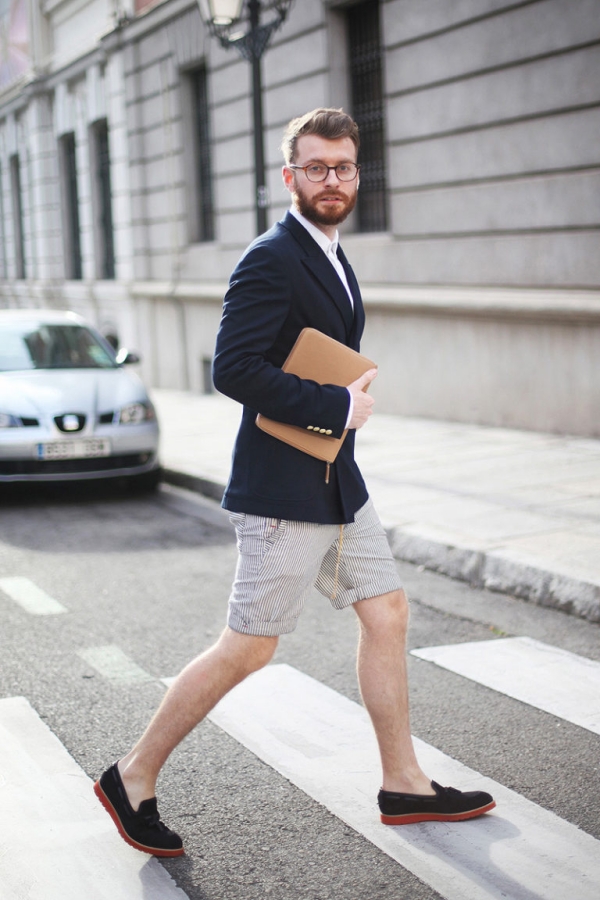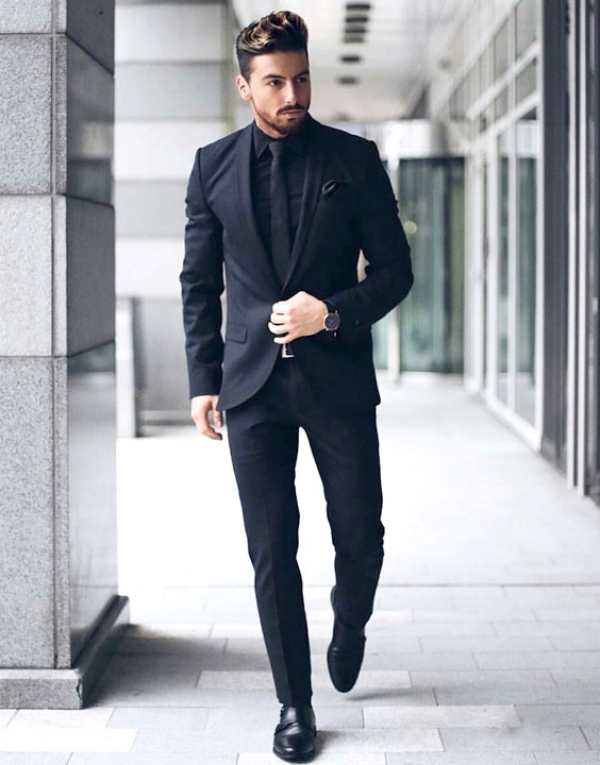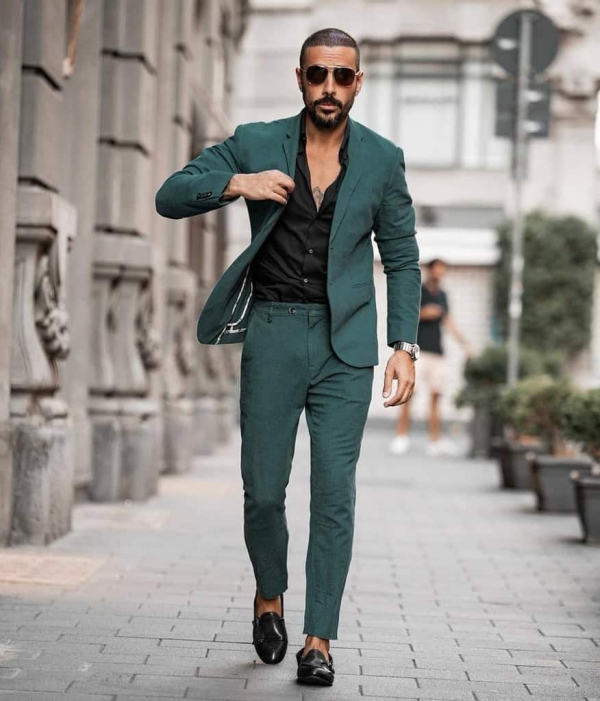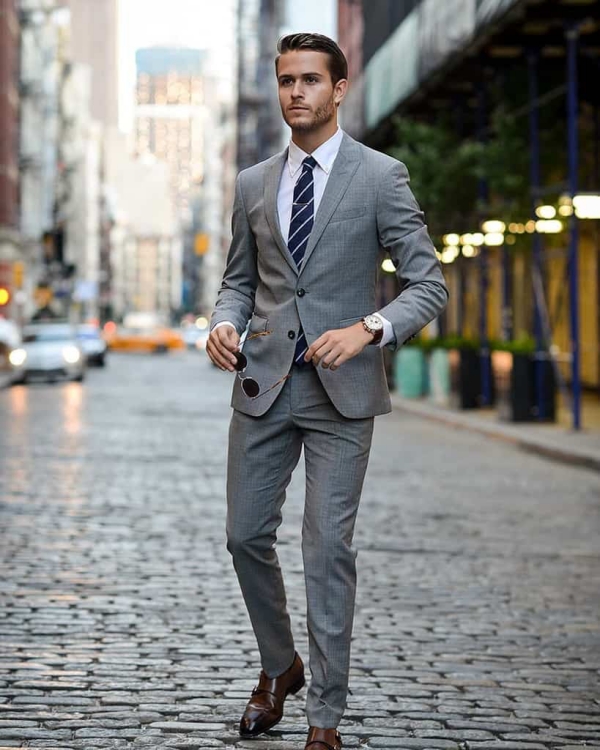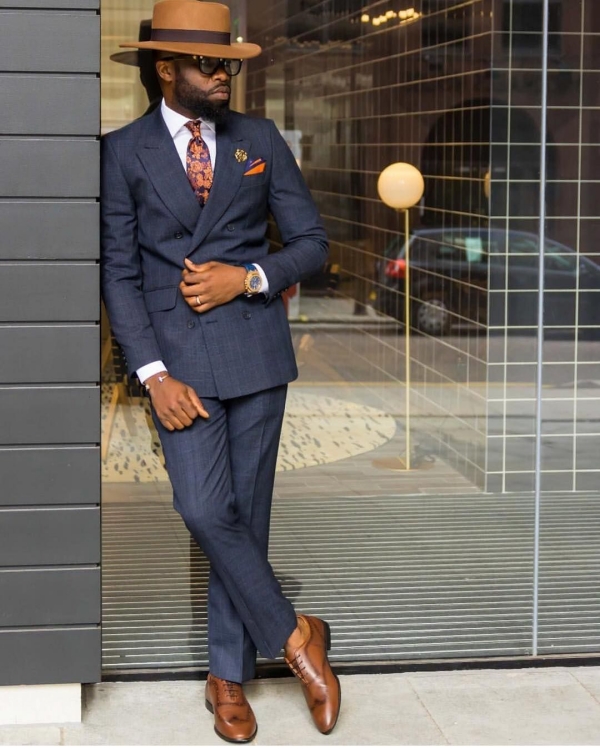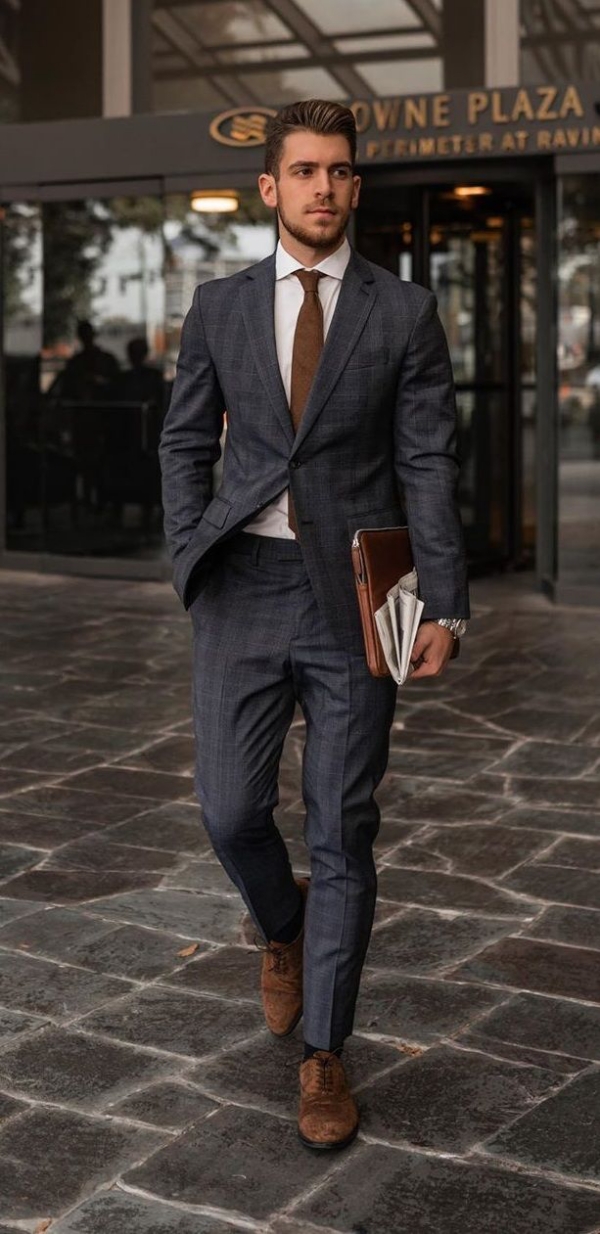 Conclusion
Homecoming is knocking at your door, so do not waste any time and quickly choose the best outfit for homecoming this year from the 15 homecoming outfit ideas mentioned above. In the above list of outfit ideas for guys this homecoming, we have mentioned some of the latest and most trending outfits which will give you a very stylish appearance. Make sure to choose the most appealing outfit that will help you create an impactful look at this homecoming. The final aim of anyone excited about going for a homecoming is to have an excellent appearance. Boys will end up opting for any homecoming outfits for guys that are both formal and subtle. Remember, comfort is the ultimate style statement, so if you are comfortable in your outfit, you are wearing the best of your fashion. May your look be formal or casual; a polished appearance is what your aim should be.
Related: