It is well said that something that is the staple of everyone's wardrobe is also something most versatile. Talking about a Round Neck T-Shirt that everyone has in their wardrobe, can be styled in multiple ways. You will surely have a round neck t-shirt that you wear only at home or it is just a mere source of comfort. But, did you ever think that you can have multiple other Ways To Wear a Round Neck T-Shirt In Style. Go out and try all those fashion hacks. If you think you cannot experiment with round neck t-shirts, then why not have a look at different Ways To Wear a Round Neck T-Shirt In Style! Here we have Long Sleeve T-Shirts Outfit For Men. Check out-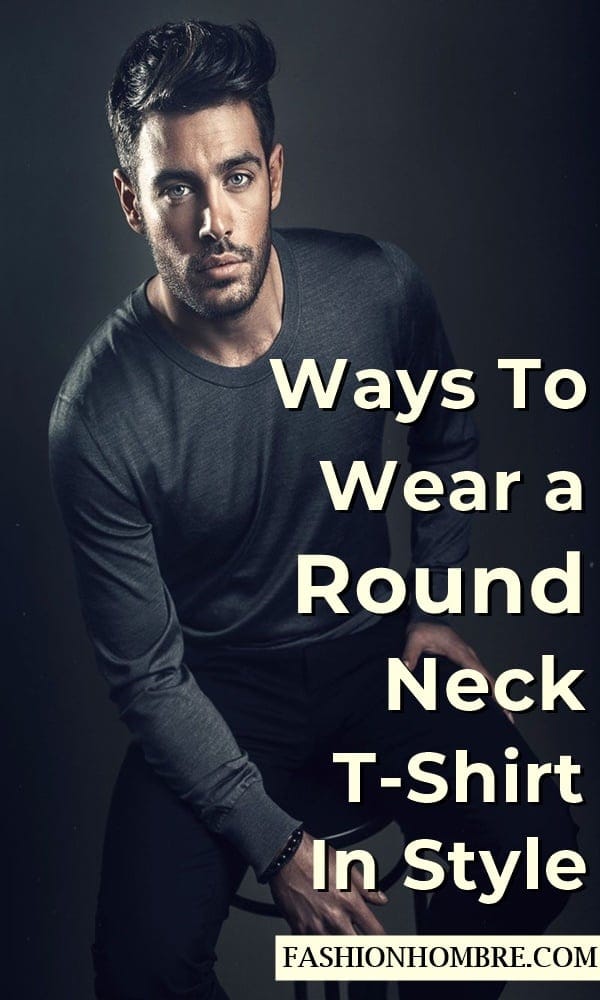 Ways To Wear a Round Neck T-Shirt In Style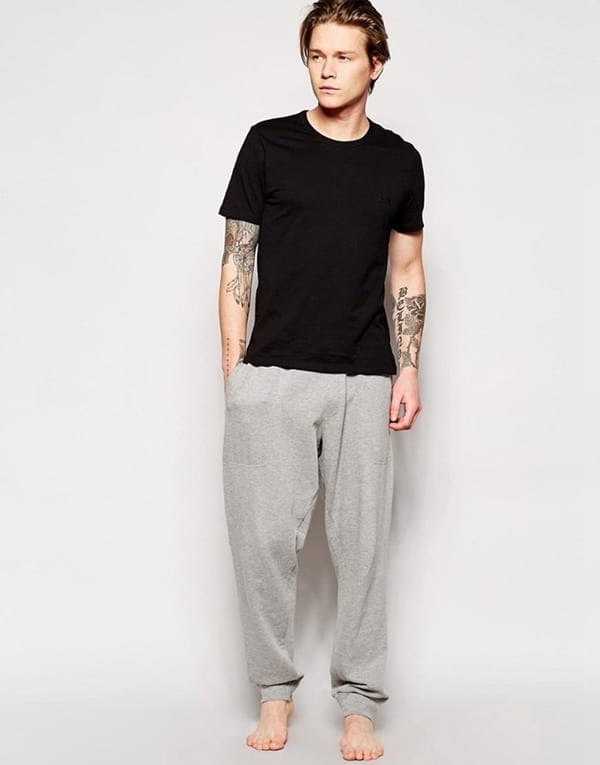 Image Source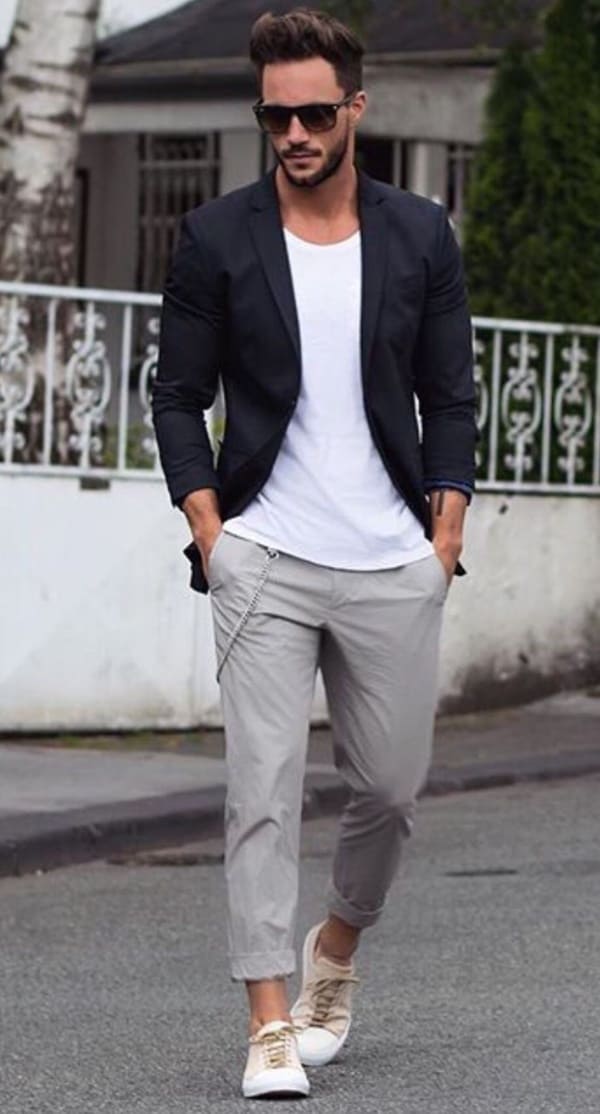 Image Source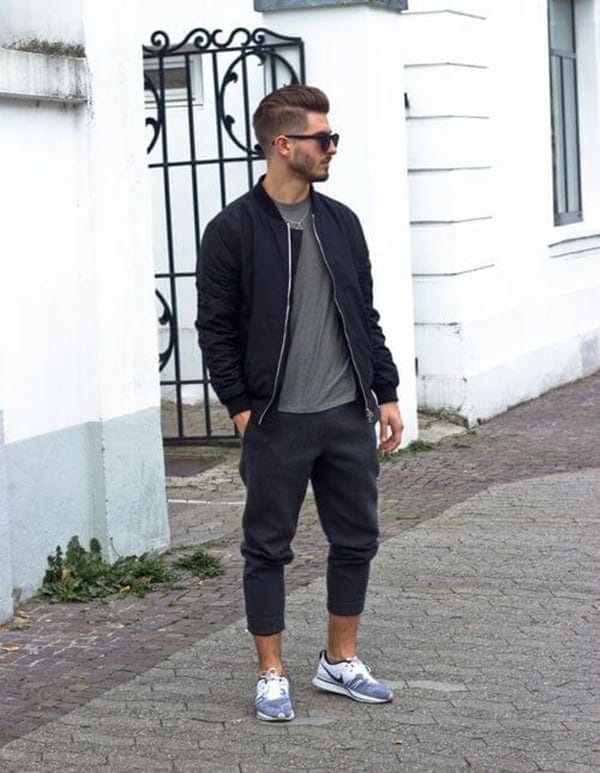 Image Source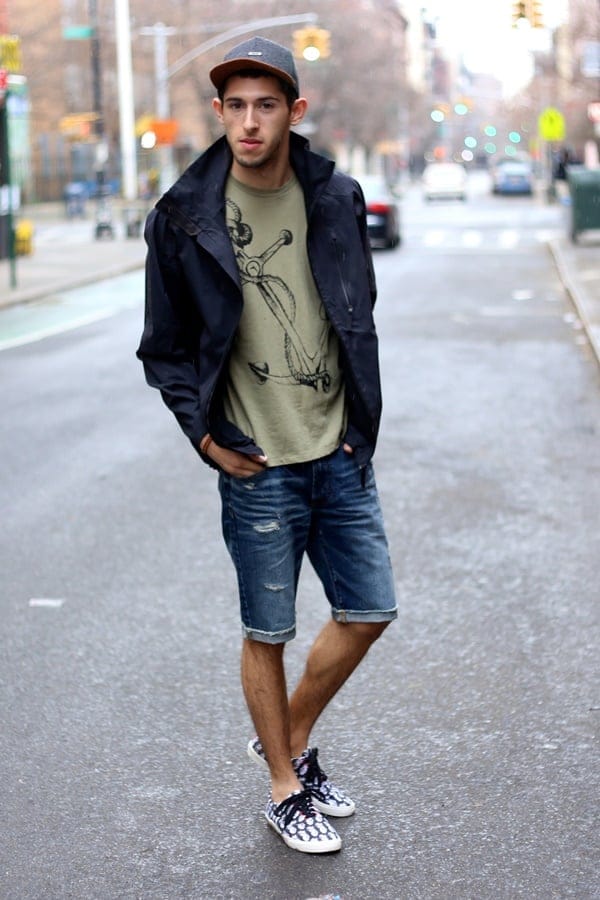 Image Source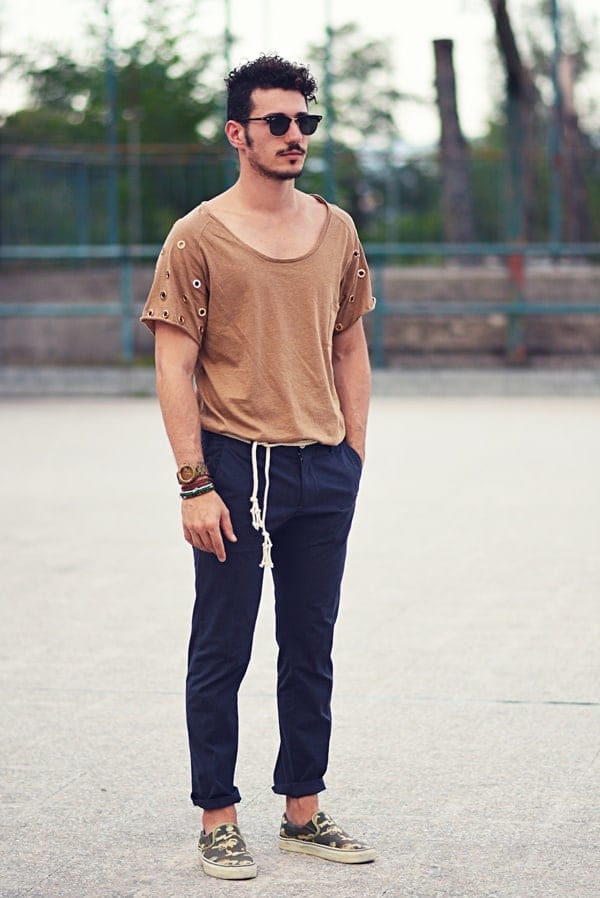 Image Source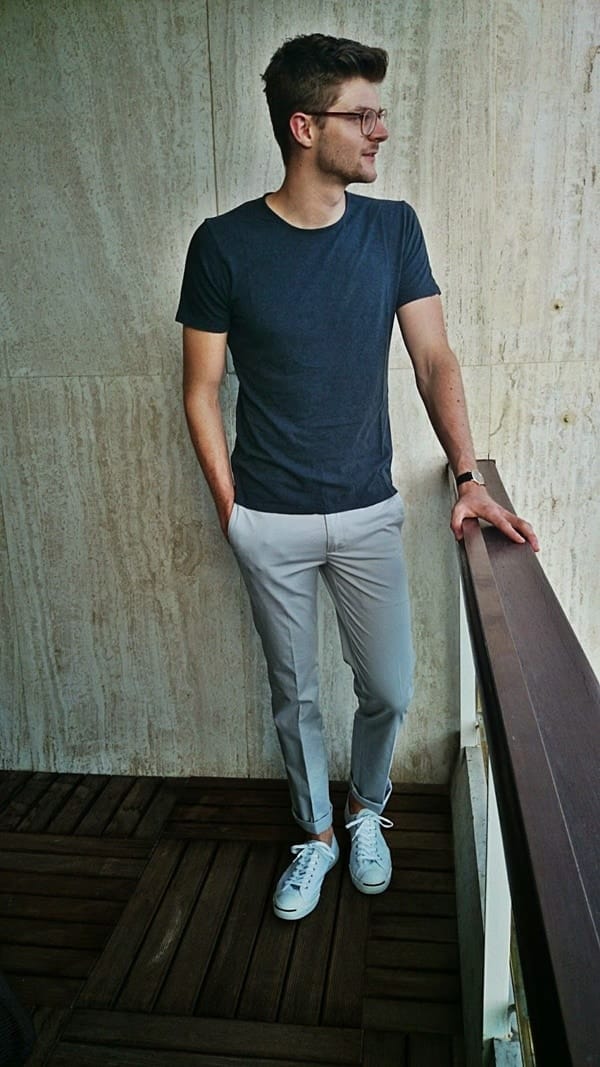 Image Source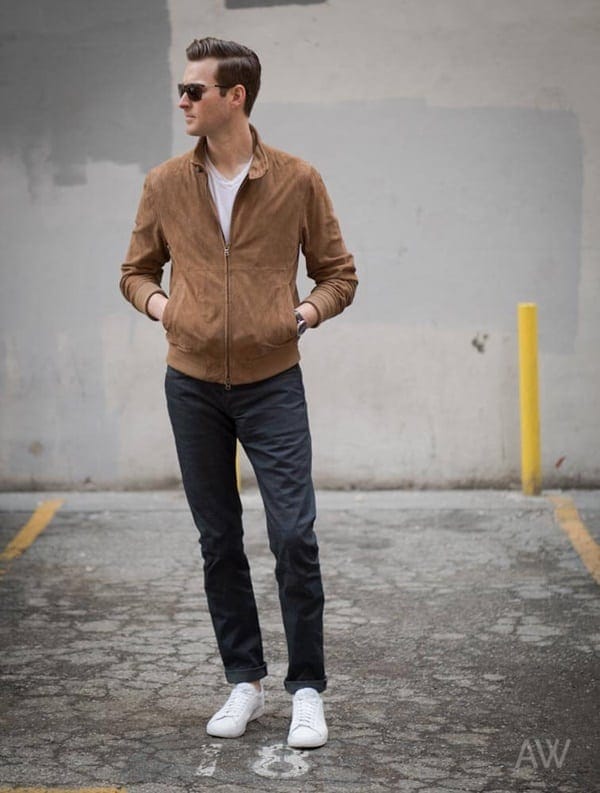 Image Source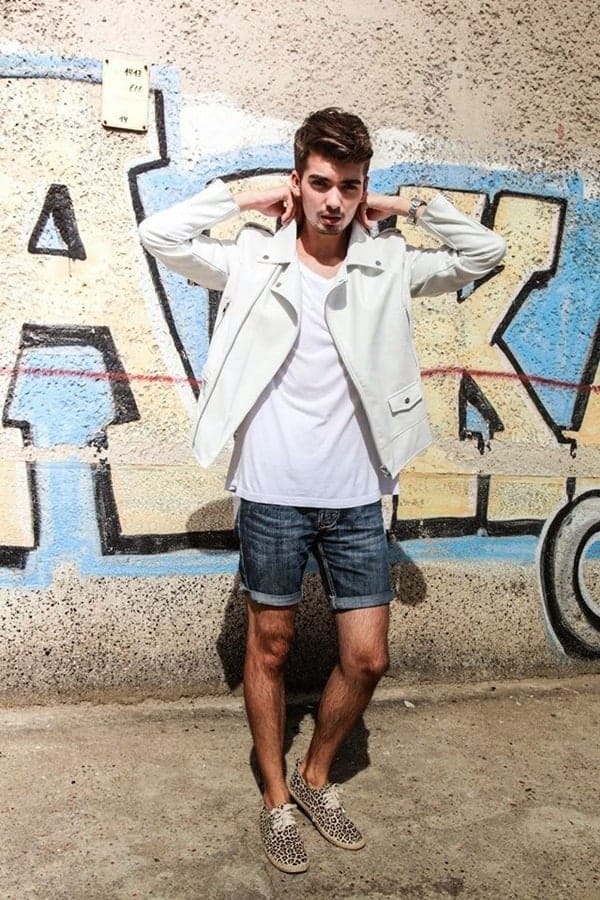 Image Source
Casual Looks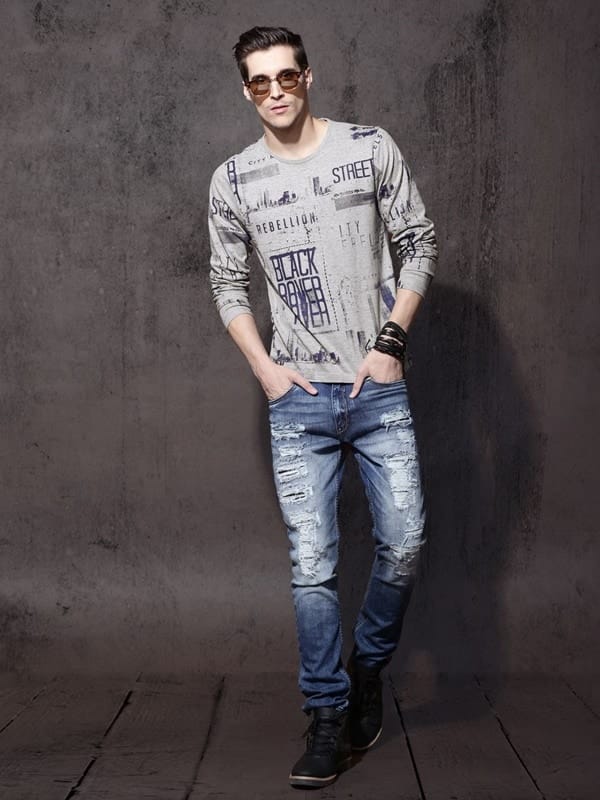 Image Source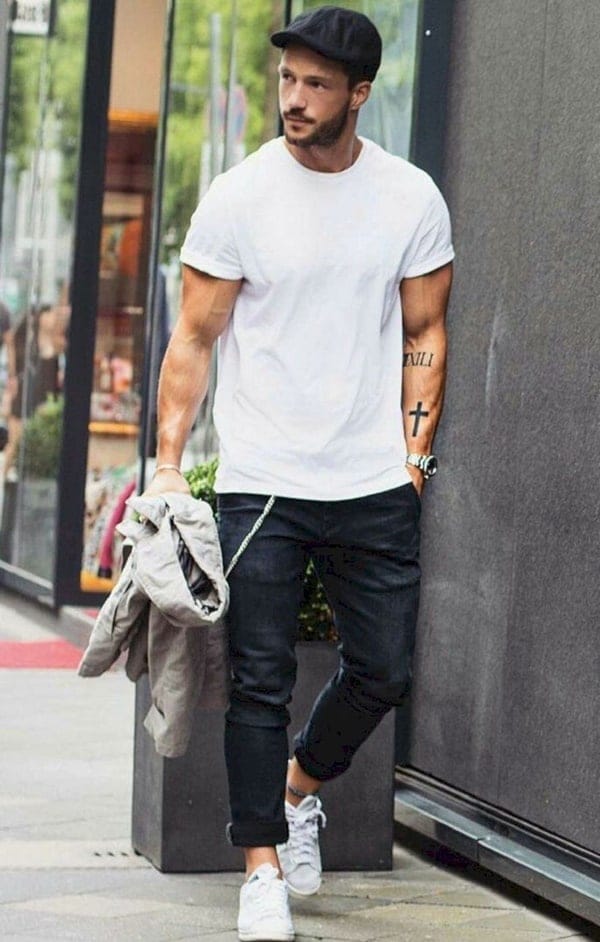 Image Source
The most common among the Ways To Wear a Round Neck T-Shirt In Style is to pair a t-shirt along with short pants or trousers. A round neck t-shirt when worn will give you a complete casual look. Pair it up with wool trousers or denim jeans and with perfect sneakers. This will make you feel very comfortable and is something perfect for a casual day out. This will give a classic look and will sneaker with a t-shirt makes look more stylish.
T-Shirt Worn Along With A Shirt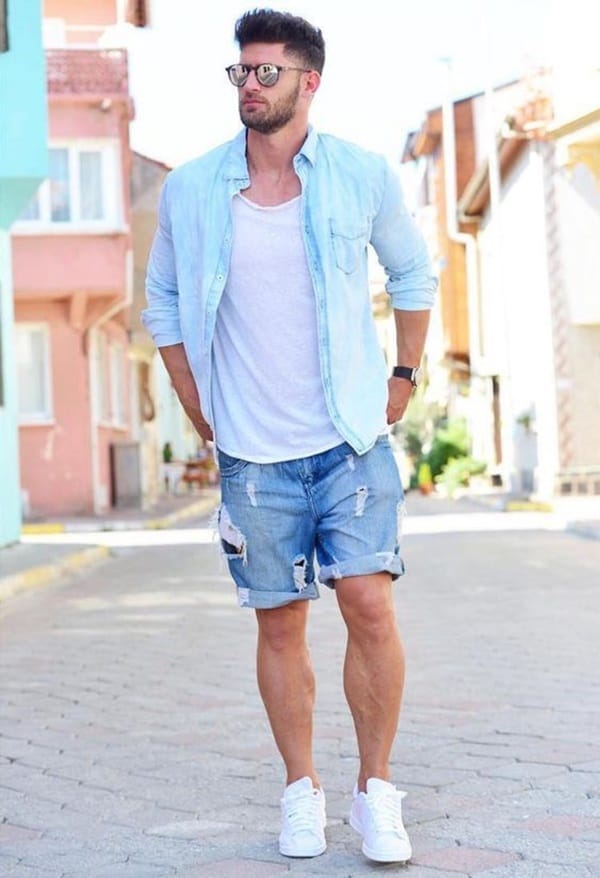 Image Source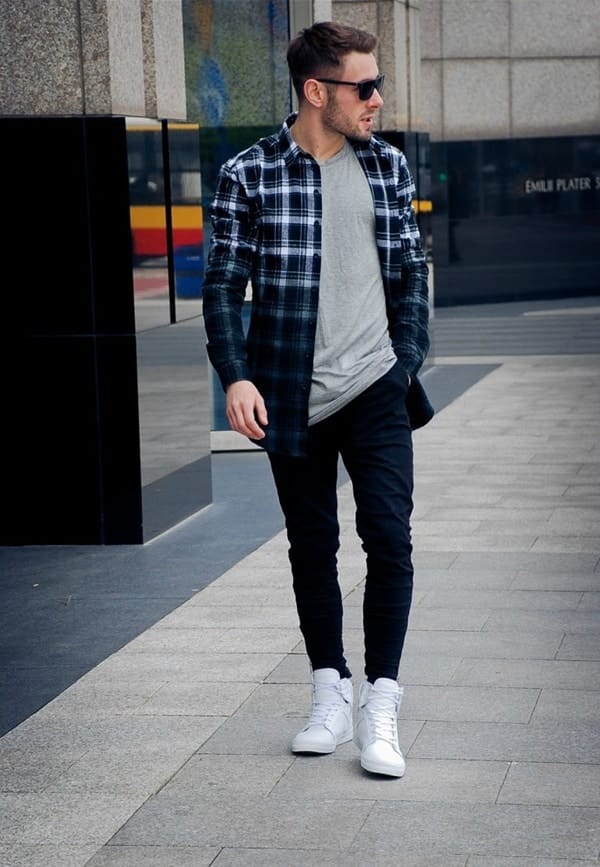 Image Source
Bored with a casual look and want to try something edgy and cool. Wear your t-shirt with a shirt over it. It gives you a completely cool look. For enhancement pair it with a trainer.
Professional Look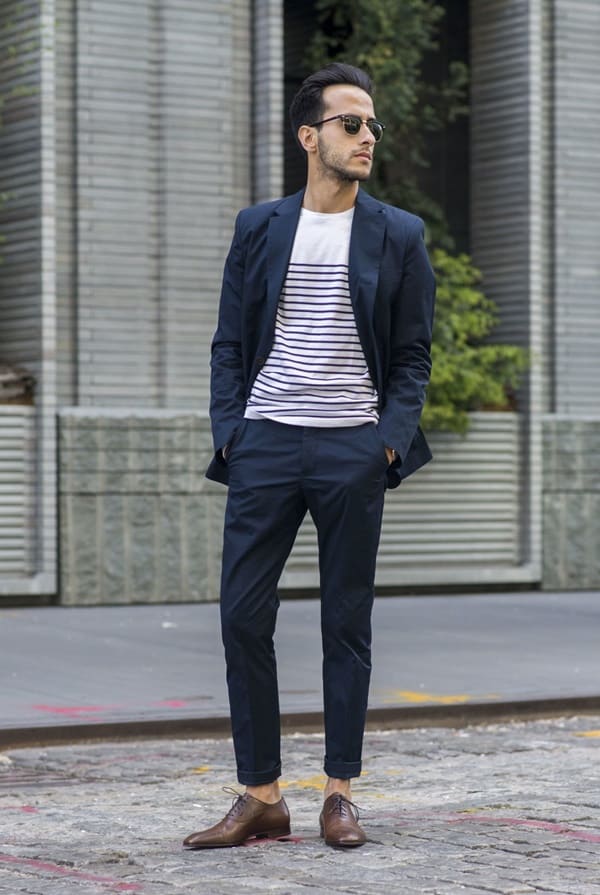 Image Source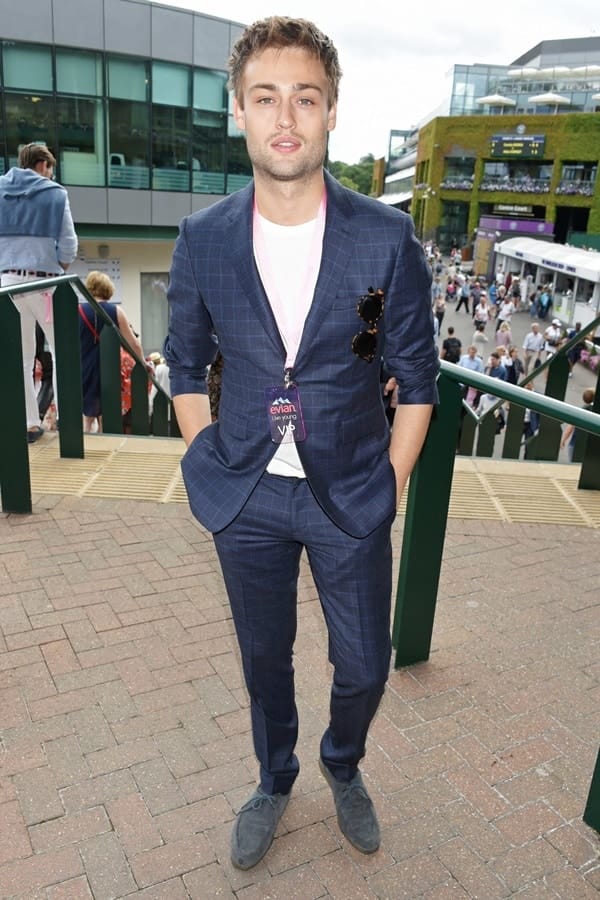 Image Source
A tee with a suit is a perfect combo for a profession occasion or an office. This gives you a complete gentlemen look. A plain black or white t-shirt is something that will complement the best to the color of the suit. In pairing a round-neck tee with a suit, you need to be careful about the fit of the t-shirt. Make sure the t-shirt you choose is slim so that there is no looseness over the waistband.
T-Shirt With A Denim Jacket And A Blue Jeans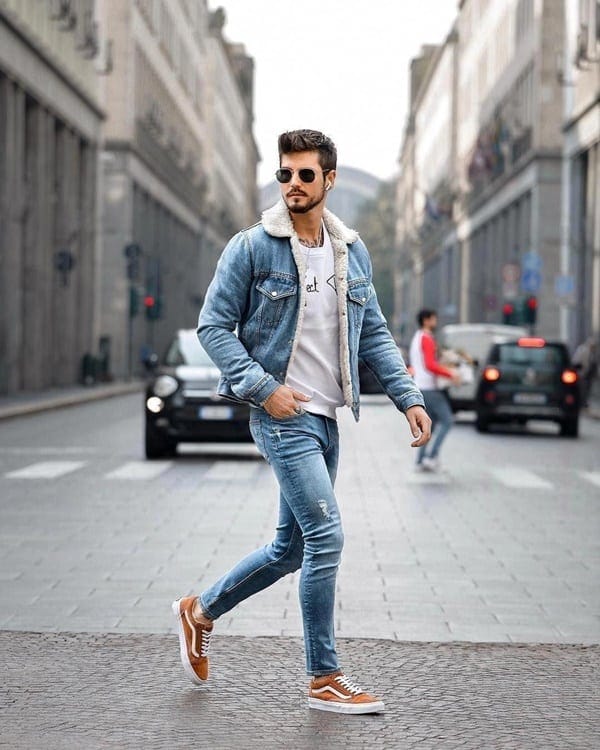 Image Source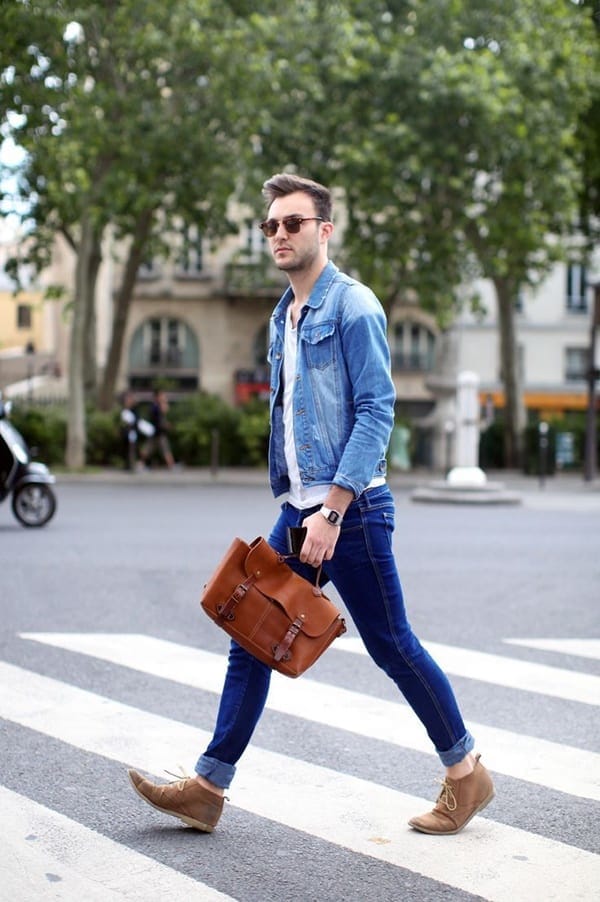 Image Source
Denim on denim is something in trend. You see a lot of celebrities wearing a white t-shirt with a denim jacket along with the same colors of the jeans in most of their airport looks. It might prove to be risky, but when done right it is something marvelous. Just pair the outfit with the white sneakers to get everything perfect.
Wearing A T-Shirt With An Oversized Black Coat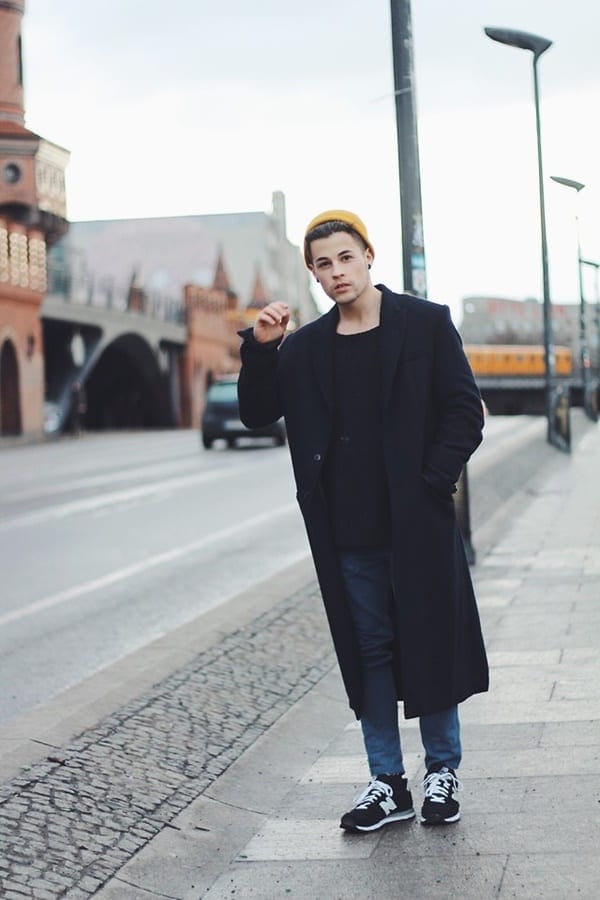 Image Source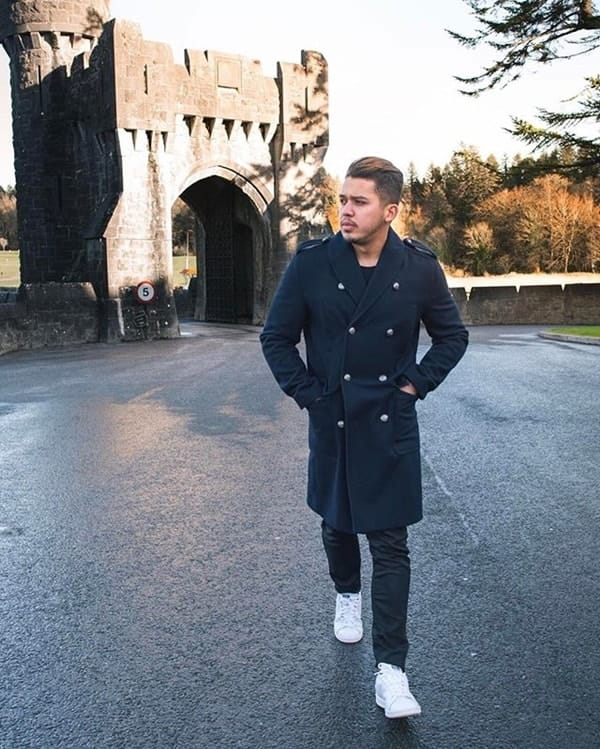 Image Source
A round neck-t-shirt as a base can prove to be quite fruitful when paired with an oversized coat. It helps in brightening up your complete look. This is something easy to try and it works 100% in most of the cases. So just throw your overcoat with the round neck tee, preferably white with black denim jeans. To enhance the look more, you can also wear black shoes along with it. Here we present some Best Semi-Formal Outfit Ideas For Men. Check out-
Sports Look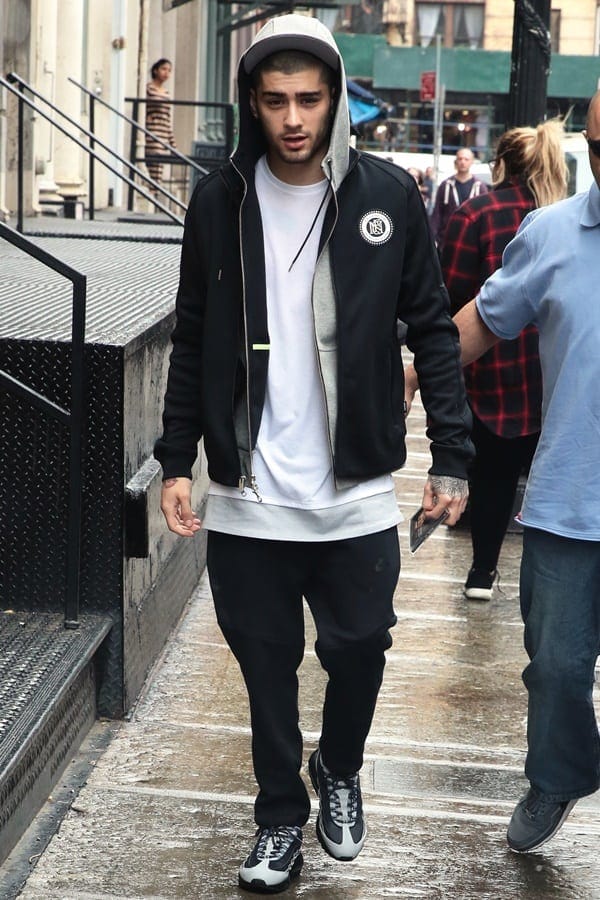 Image Source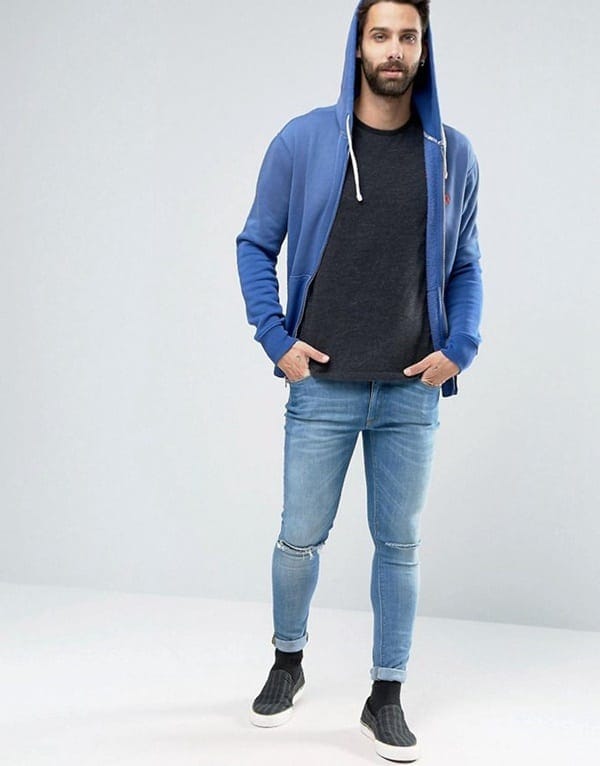 Image Source
The last and best among Ways To Wear a Round Neck T-Shirt In Style is to pair it with a hoodie. For a complete casual or streetwear look, a round neck t-shirt along with the complementary color hoodie can do wonders. Just take out your favorite hoodie out from your wardrobe and pair it with loose trousers and an oversized white t-shirt. Also, don't miss out wearing your trainers for the best look. You can easily carry this look to a gym or a walk.
T-Shirt Along With Party Jackets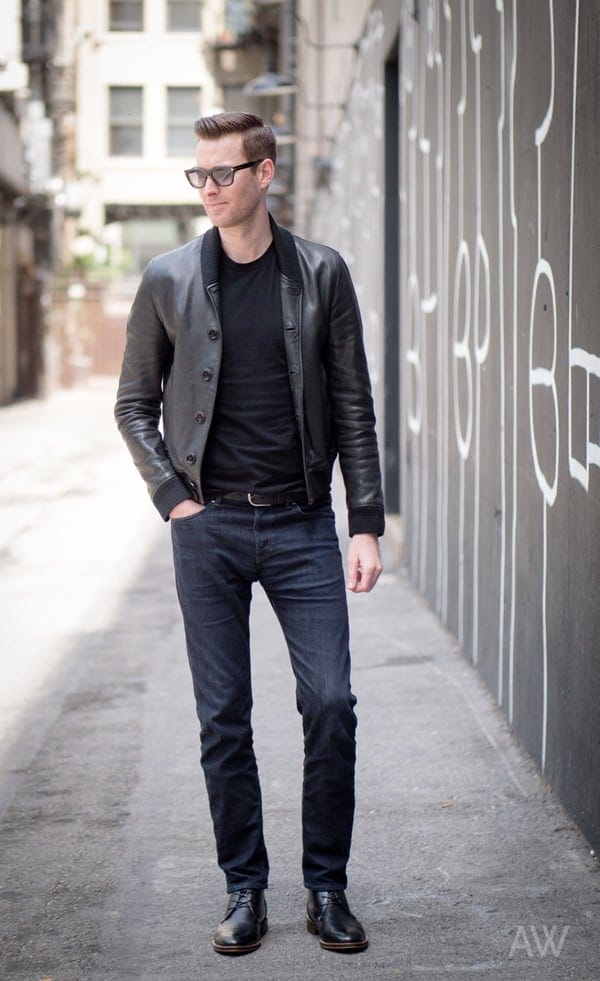 Image Source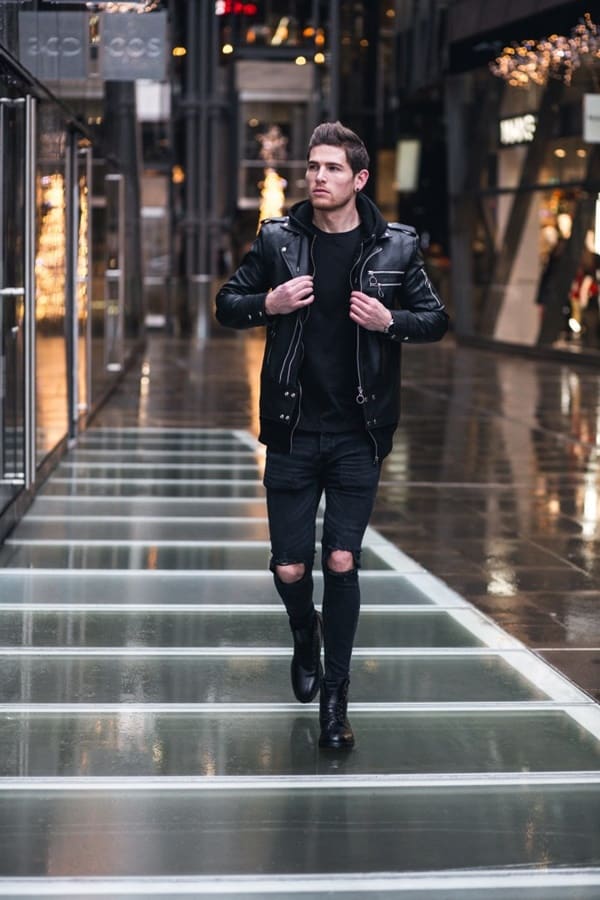 Image Source
T-shirt best complements your party jackets. Leather is always in trend. The leather jacket is a must-have in everyone's wardrobe. If you choose a right round neck t-shirt with the black or shiny brown leather jacket then the outfit will be on complete fire. Don't forget to have a nice balance of colors to look elegant.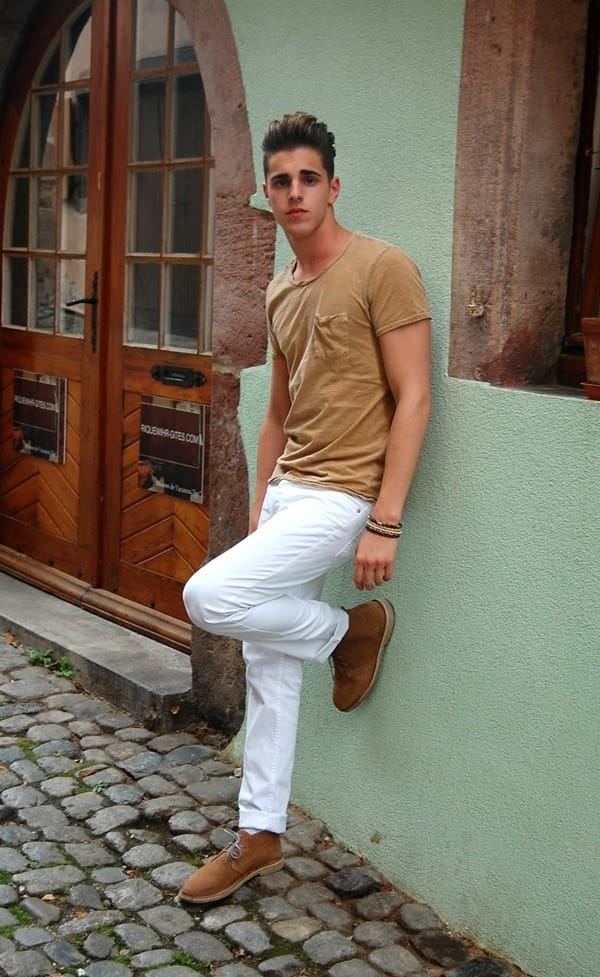 Image Source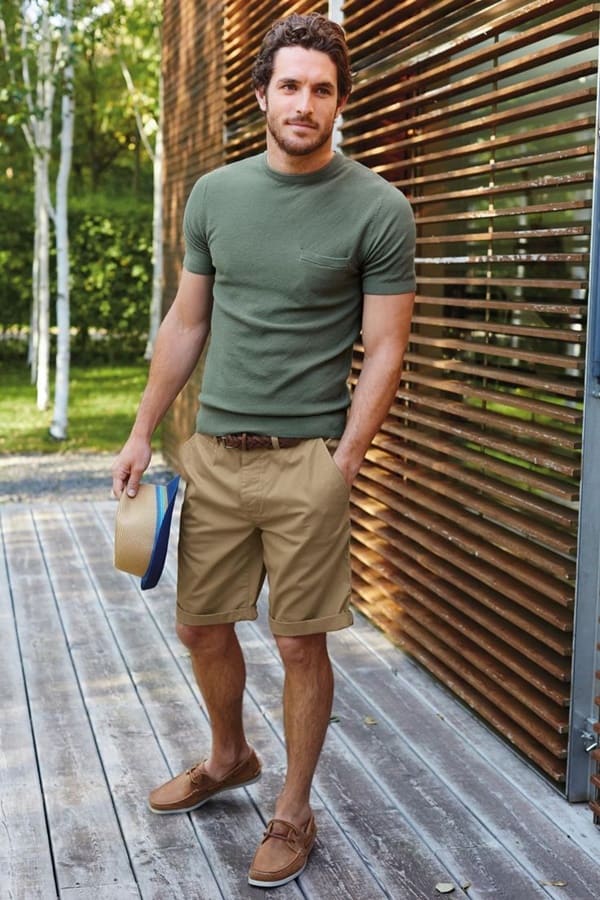 Image Source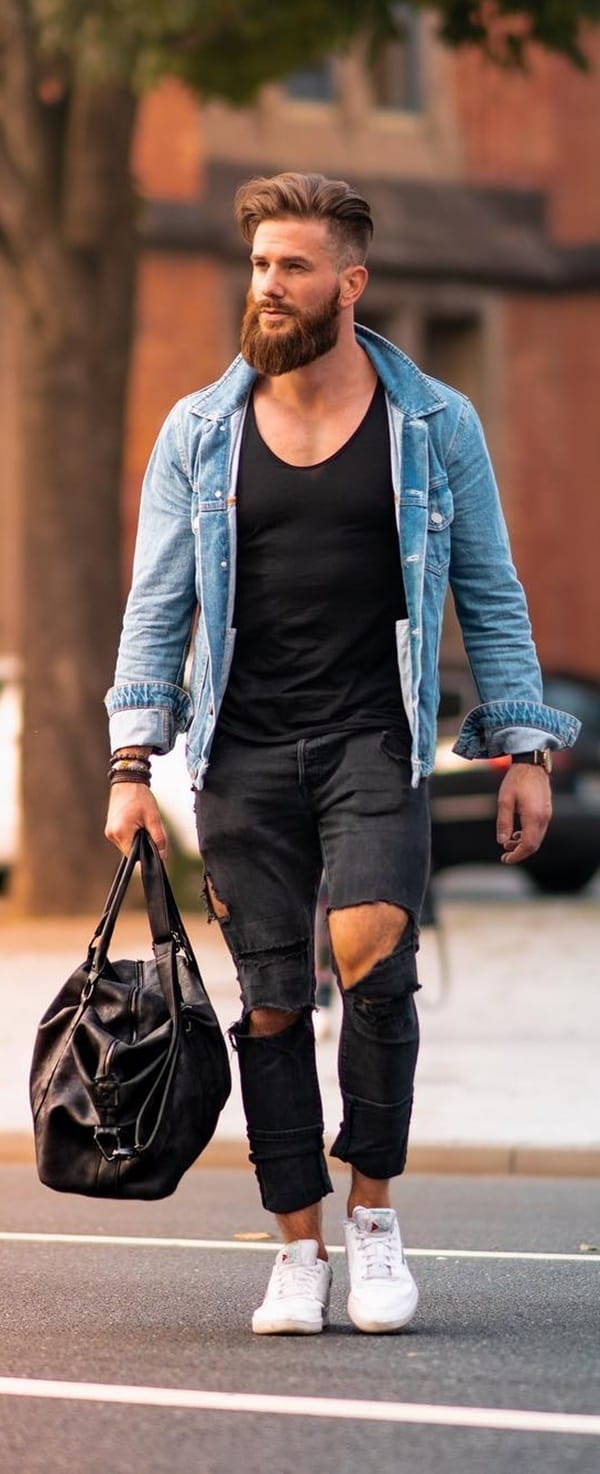 Image Source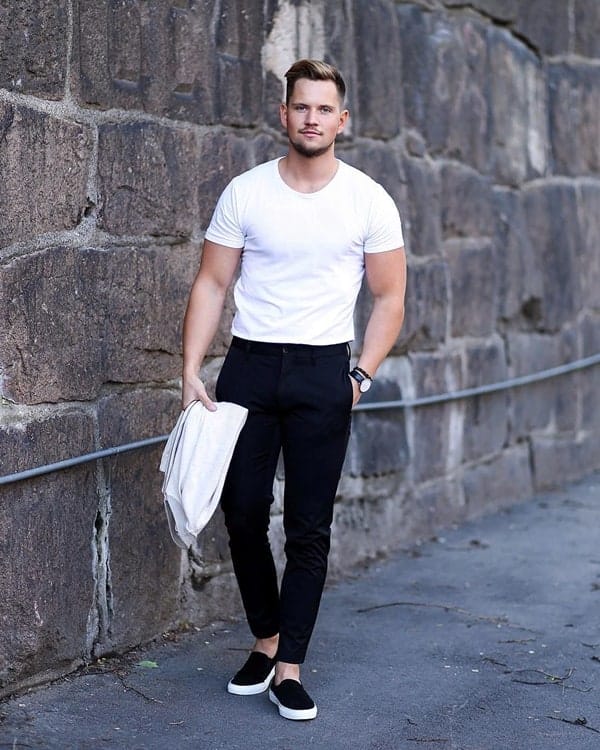 Image Source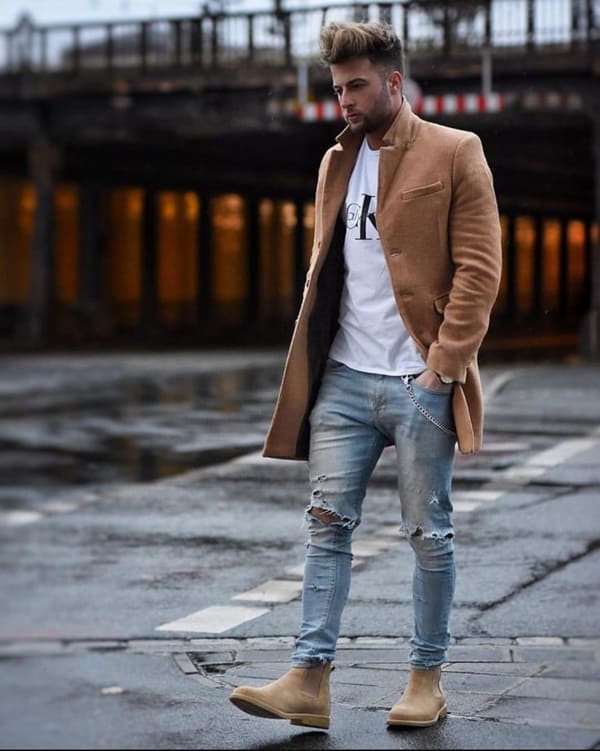 Image Source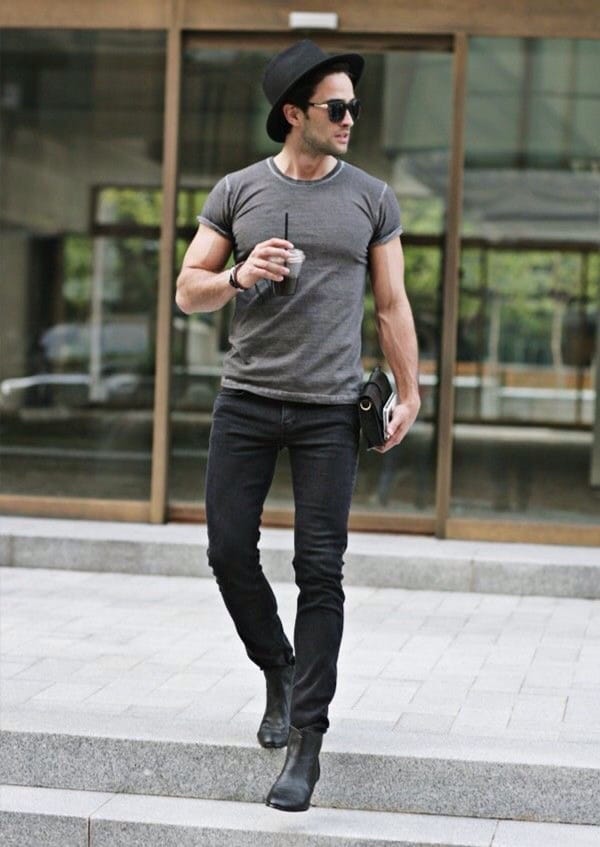 Image Source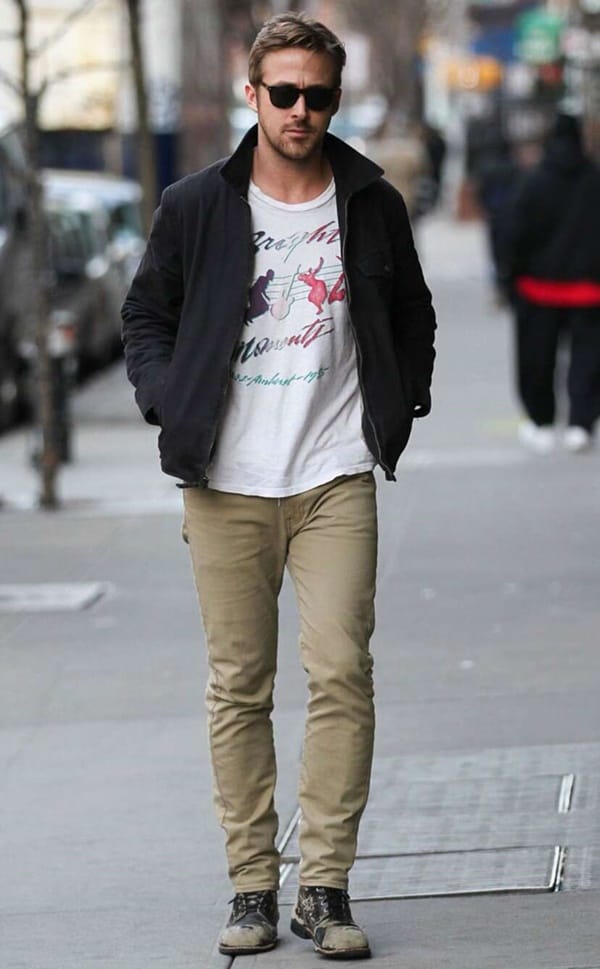 Image Source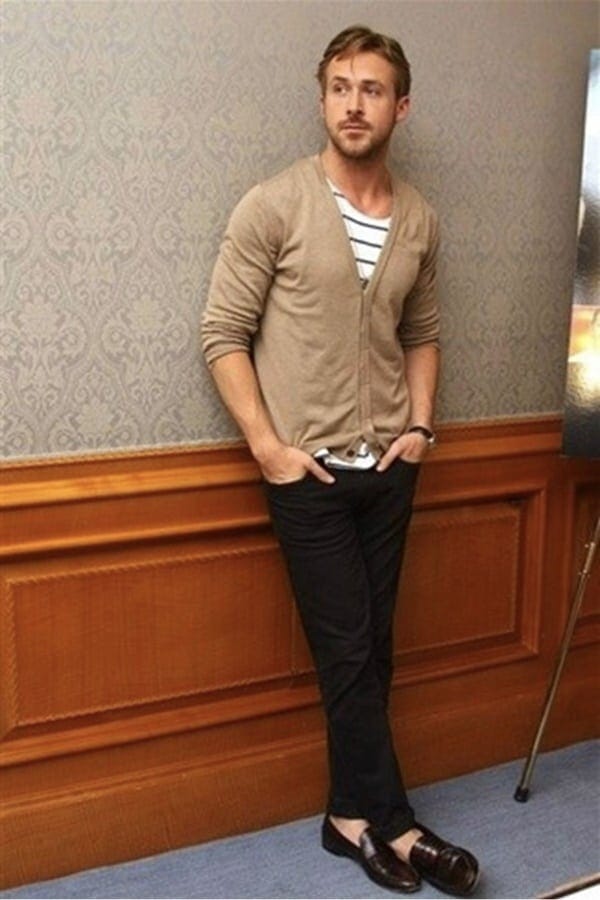 Image Source
Alright then people, get set and bring those round necks out right away! Here you find some Cool Black Pants With Brown Shoes Outfits For Men. Have a look-