Inspired by hip-hop culture, black hoodies have now become a perfect dressed-down wardrobe staple for the masses. They are like the mother's cuddle of casual wear – extremely warm and comforting. Though little has changed, in terms of shape and style, but still black hoodies will never go out of style and always match a number of outfits for s great look. Their main purpose is to offer a perfect fit for all men. Fashionable Guys! Whether you're looking for a cozy everyday hoodie to lounge around the house or something practical that protects you from the cold weather outside, here are the top 7 black hoodie ideas for men in 2019 you must try out.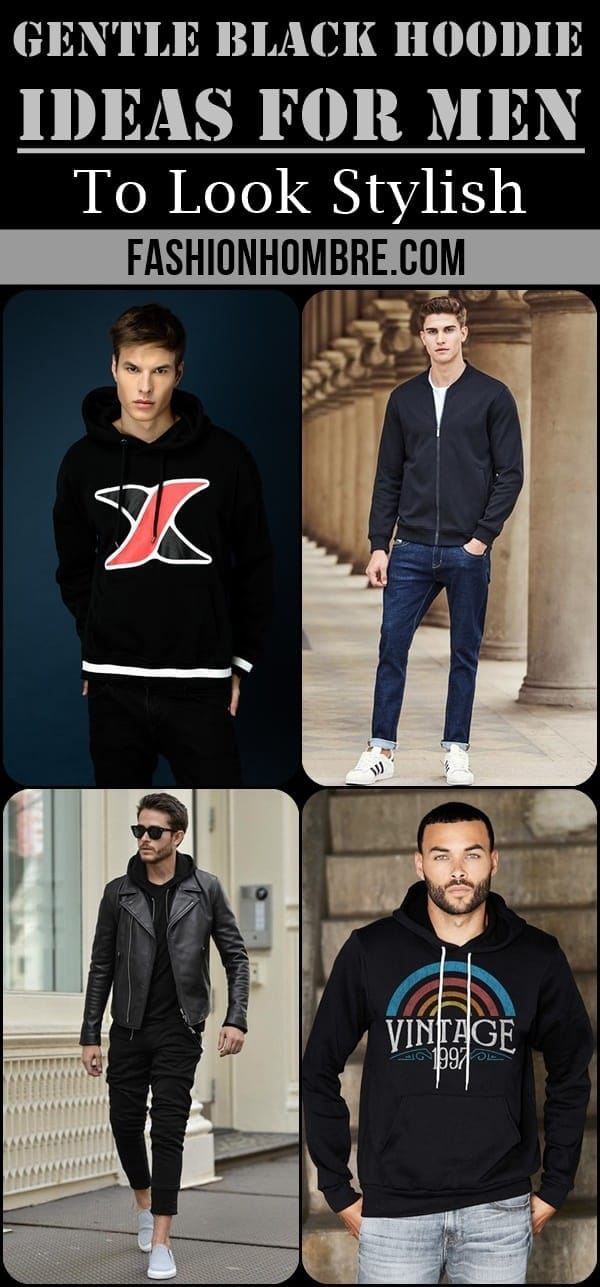 Cool Black Hoodie Ideas For Men
1. Black Graphic Hoodie!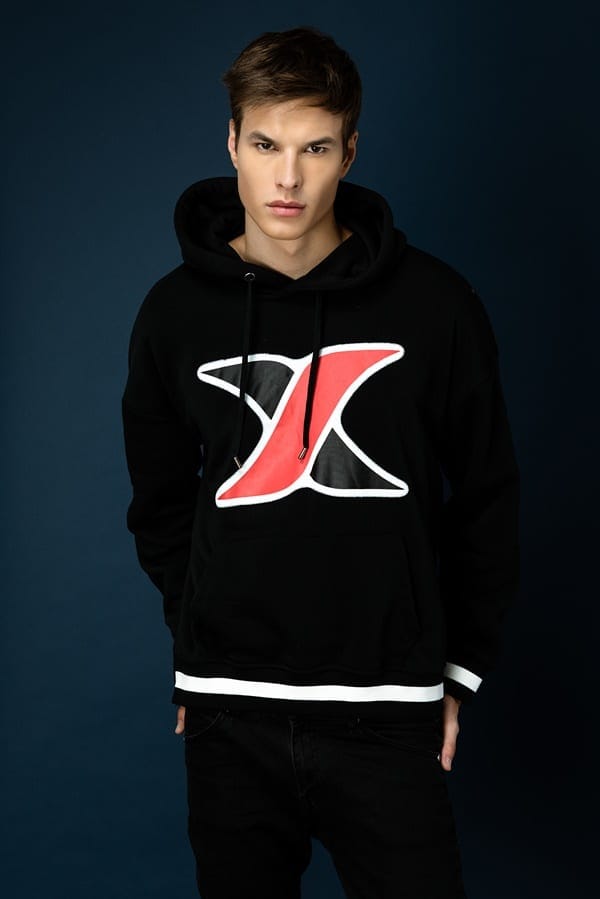 Image Source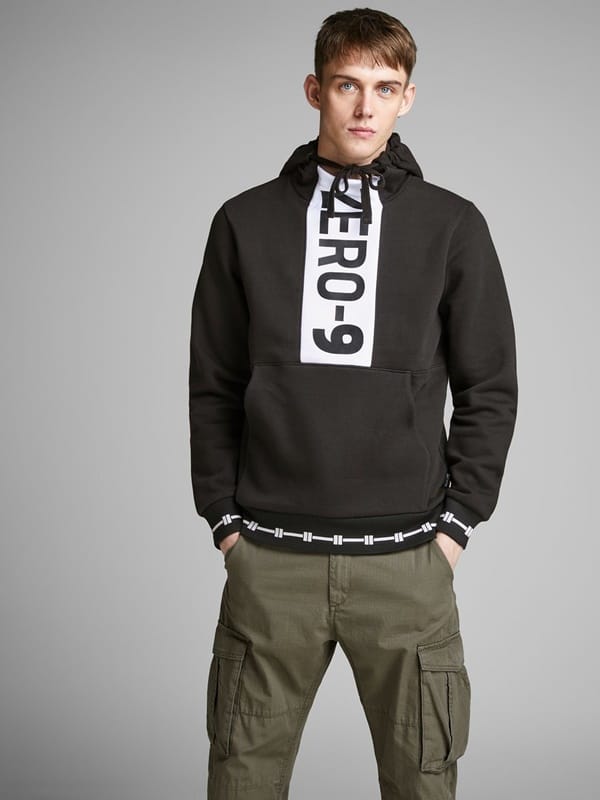 Image Source
Graphic designs are evergreen! This type of hoodie design is great for any occasion and comes in multiple colors. It's a classic, comfortable, cozy, and warm hoodie you can easily run into the ground. Hoodie lovers! It's an excellent choice for cooler weather. Don't forget to match it with cowboy boots.
2. Eco-smart Fleece Hoodie!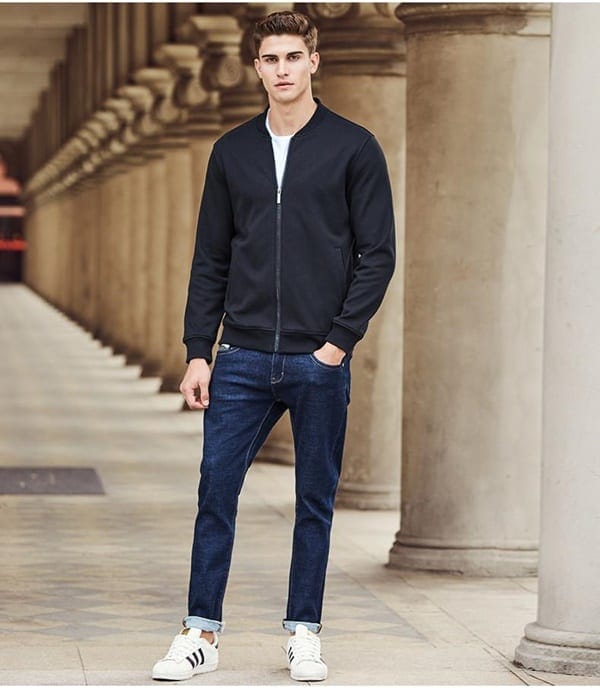 Image Source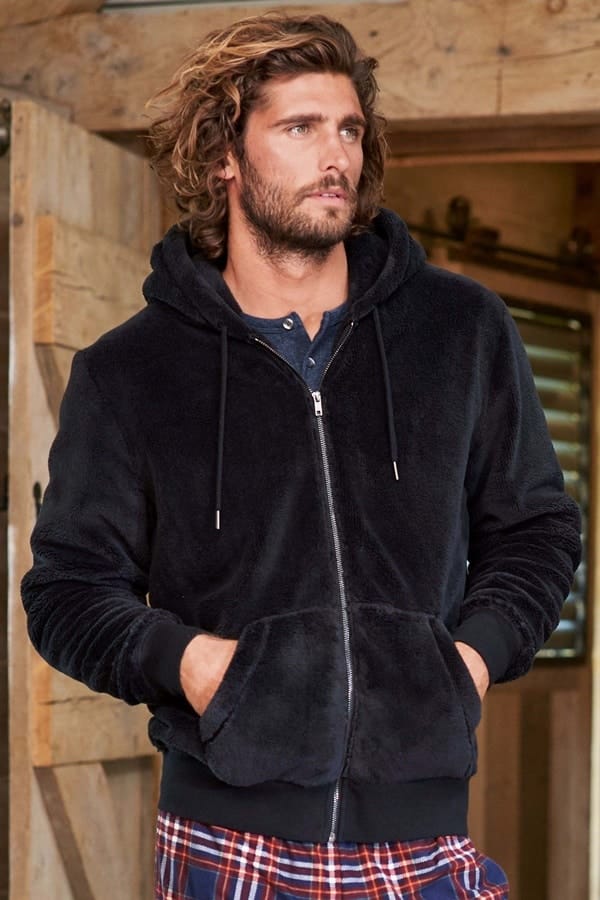 Image Source
Confused, which hoodie suits best to your personality? The eco-smart hoodie idea is dramatic and is designed keeping in mind the need of modern users. Plus, this hoodie style features a double-needle cover seam neck, and armholes are stretched to give you a stunning look. In addition to this, these hoodies are made from a combination of polyester and cotton. 
3. Retro Black Hoodie!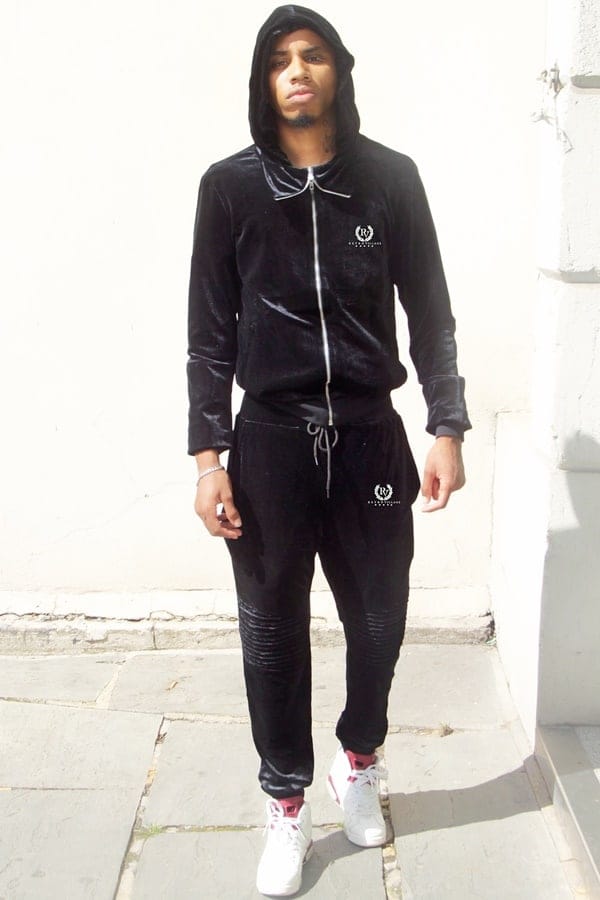 Image Source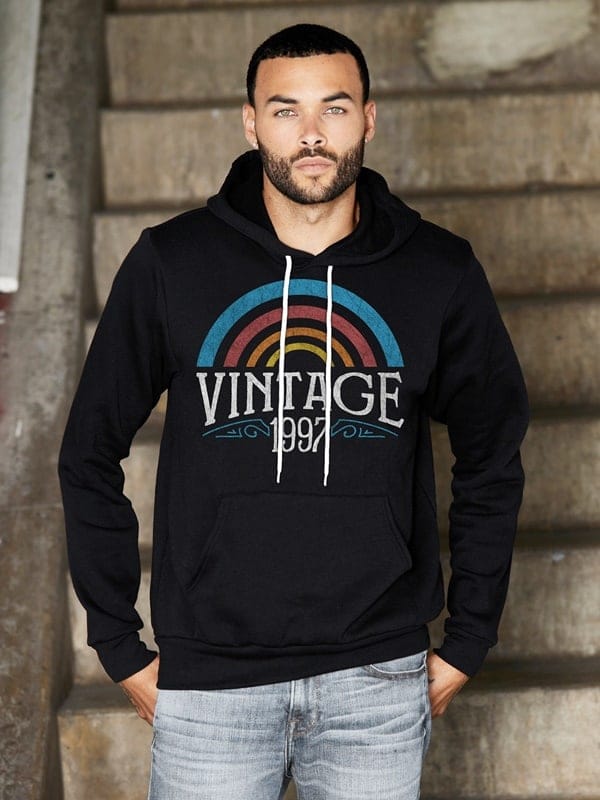 Image Source
Retro style is popular among numerous black hoodie ideas for men. Retro black colored hoodies are perfect for giving you a laid back feeling for any relaxing activity. With a regular cut and fitted trims, you'll feel very comfortable to lounge or run around. Moreover, the delicate touch of this sort of hoodie helps you gain a fashionable appearance. Match it with a good pair of trousers and sports shoes for a cool look.
4. Chevron Zip Black Hoodie!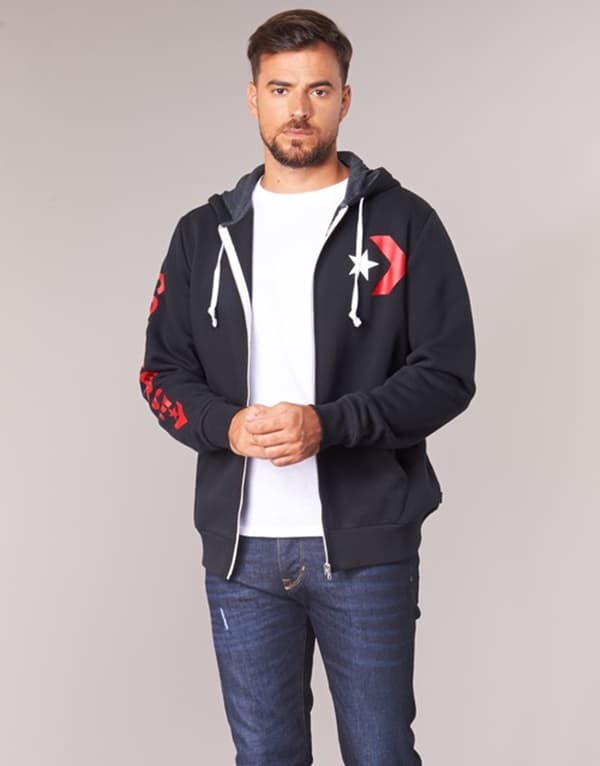 Image Source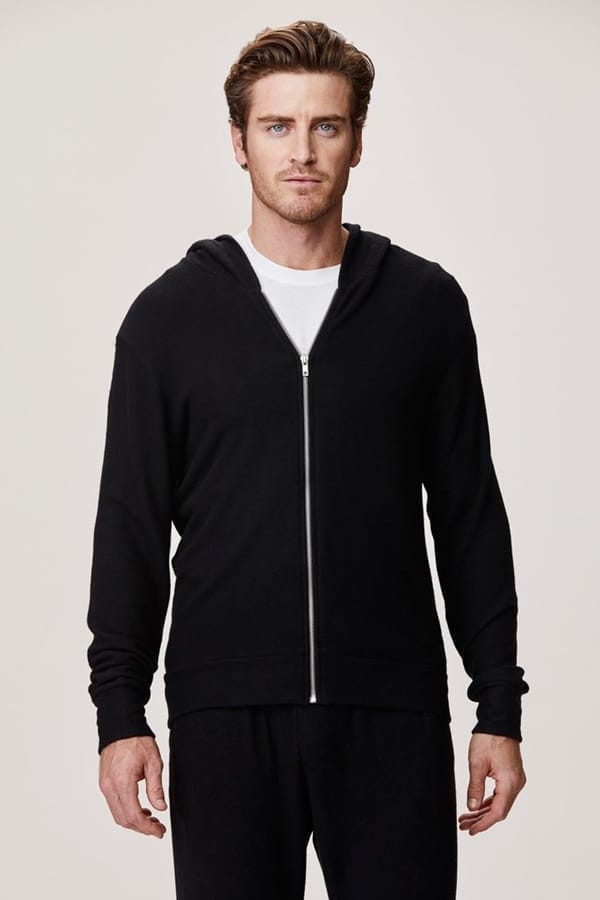 Image Source
How many of you remember? Chevron men's black hoodie has always been a classic go-to style for informal occasions. Funky guys! If you want to achieve a street style look, wear it under a coach jacket and match it with your favorite jeans, which will leave you looking sharp and keeps you warm at the same time.
5. Black Hoodie and Leather Jacket!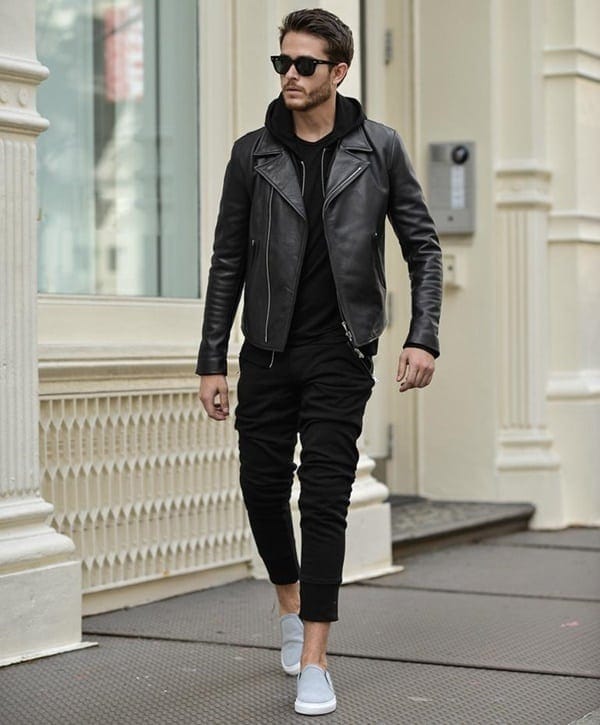 Image Source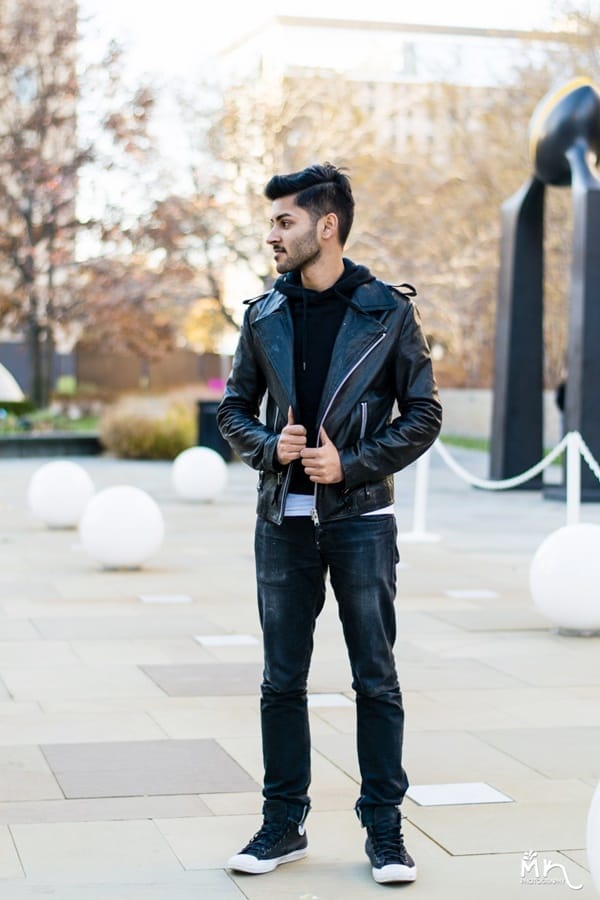 Image Source
The combination of a leather jacket and a black hoodie is one that goes well together, season after season. If you want to have a great style, invest in a good pair of leather jackets. To smarten up your normal look, keep a black leather jacket as the base, pair it with a black hoodie beneath your outerwear and combine with a pair of suede boots.
6. Animal Print Black Hoodie!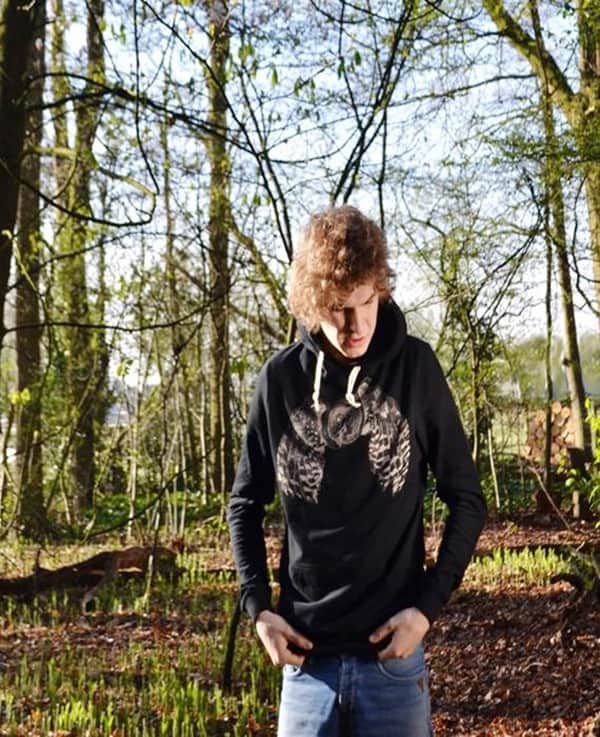 Image Source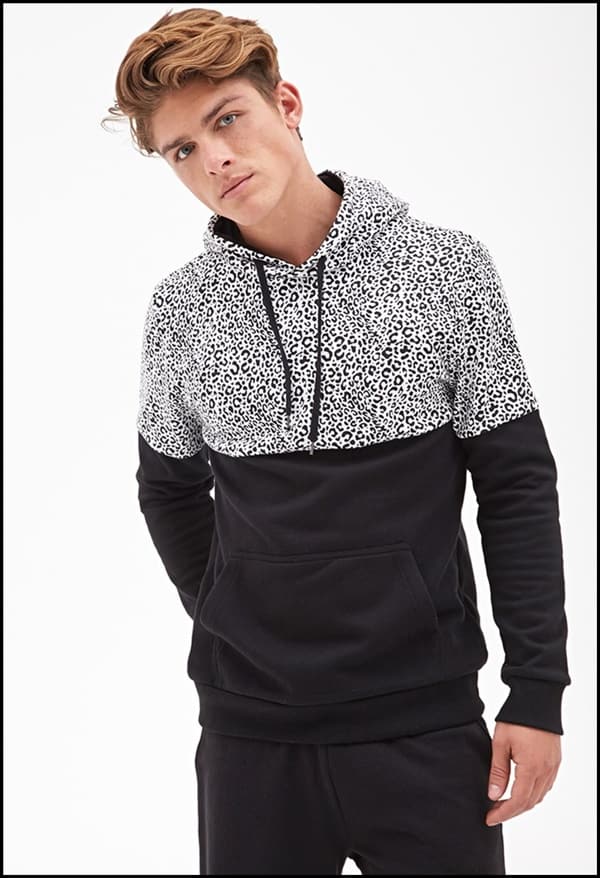 Image Source
Who said print's fashion is old? Adding animal print hoodies to your wardrobe is an easy way to look glamorous and leaves a never-ending effect on the mind of people around you. Moreover, if you're an animal print lover, you will definitely love these black hoodie ideas for men.
7. Polar Fleece Black Hoodie!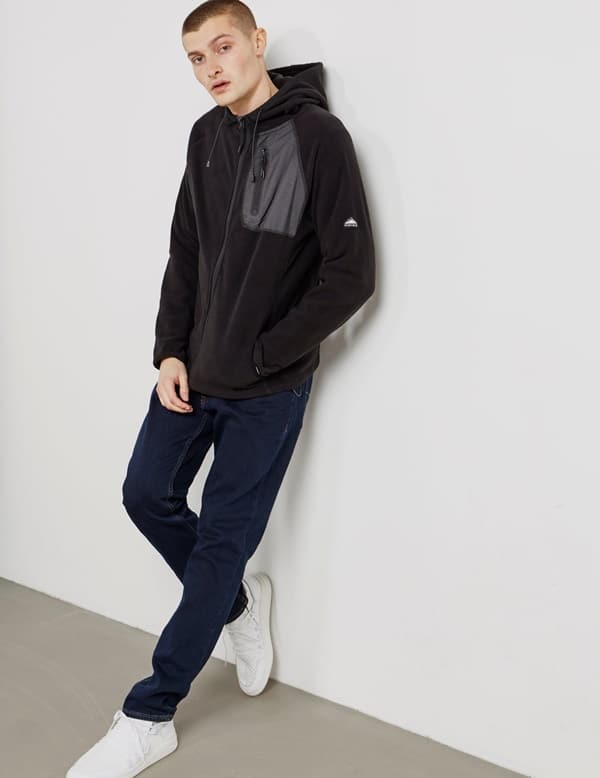 Image Source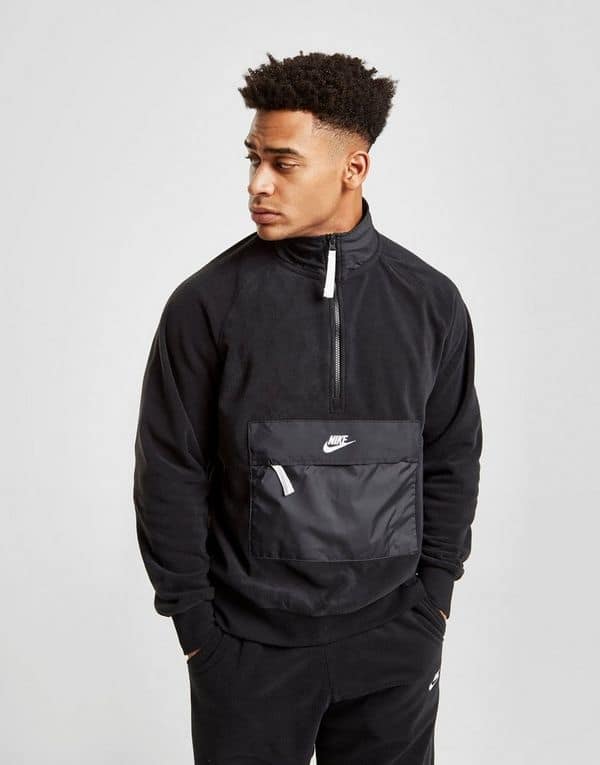 Image Source
Give it a must-try! This hoodie is an investment piece you will always love to go with. To get this look the right way, wear it over a simple white crew-neck t-shirt and then add a long coat, fitted jeans, and a pair of leather sneakers. Well! It's a smarter option for your non-formal occasions.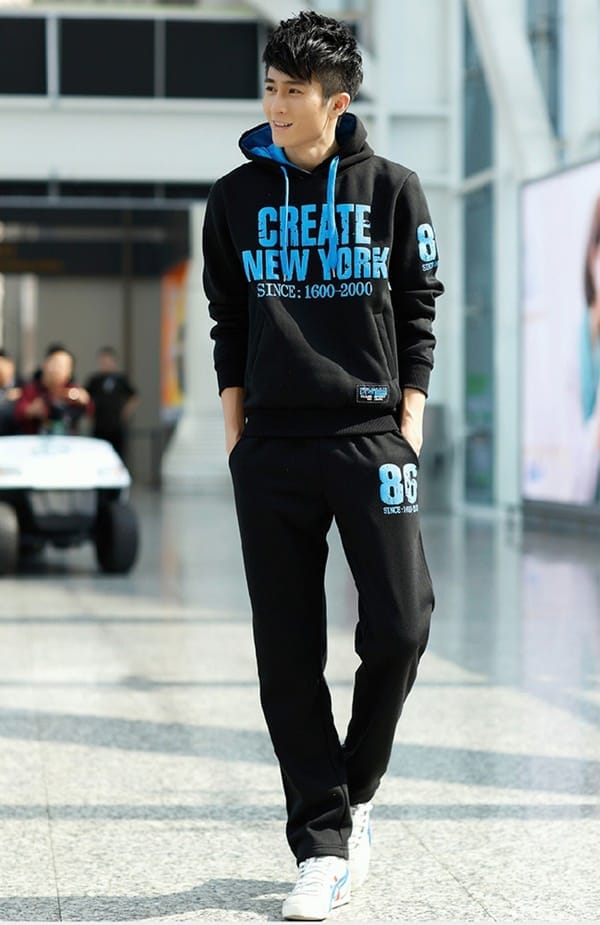 Image Source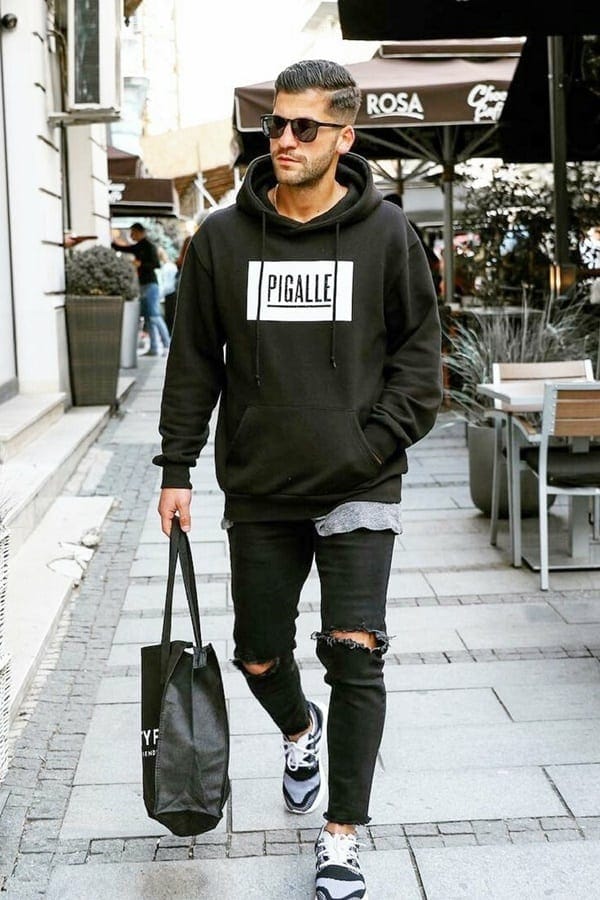 Image Source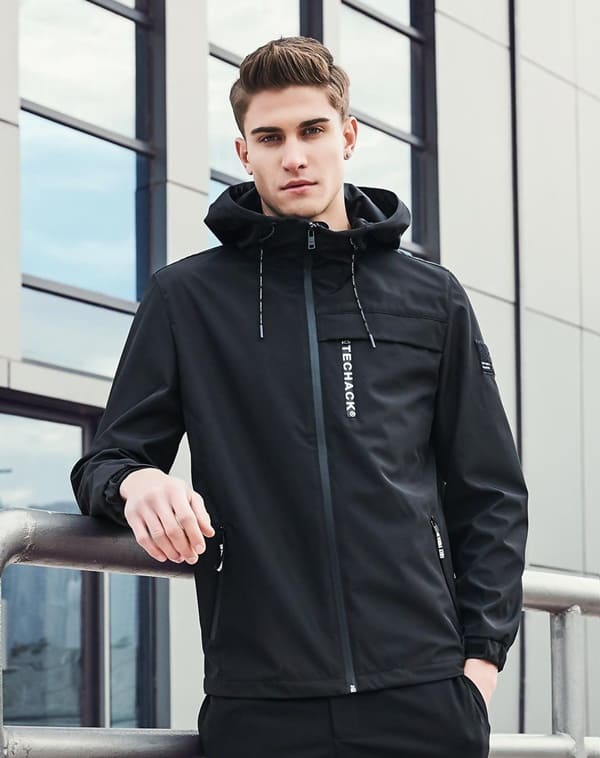 Image Source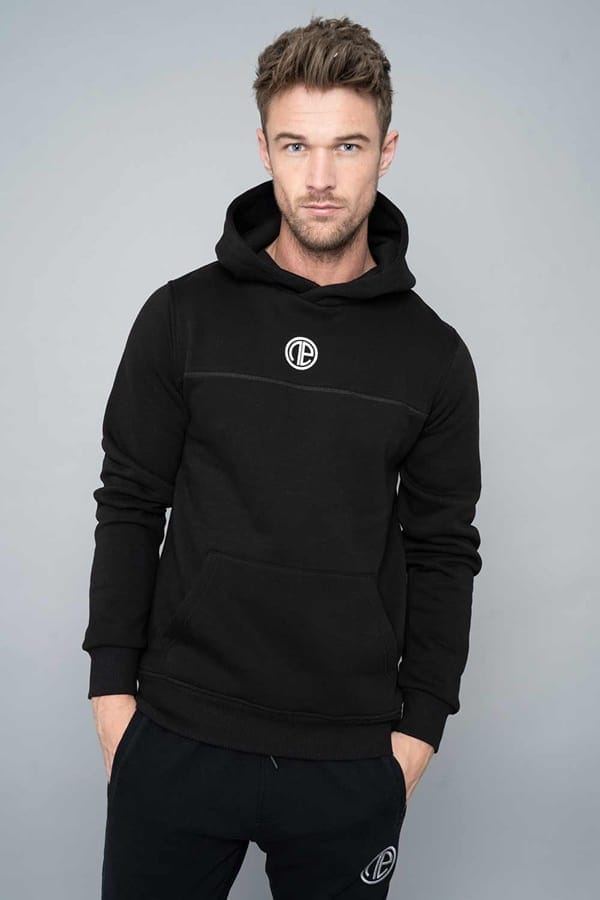 Image Source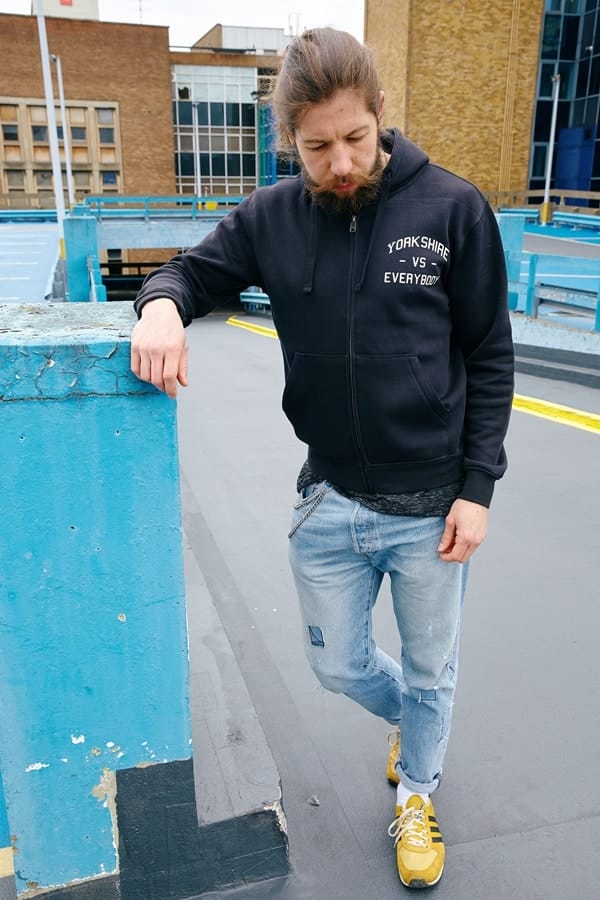 Image Source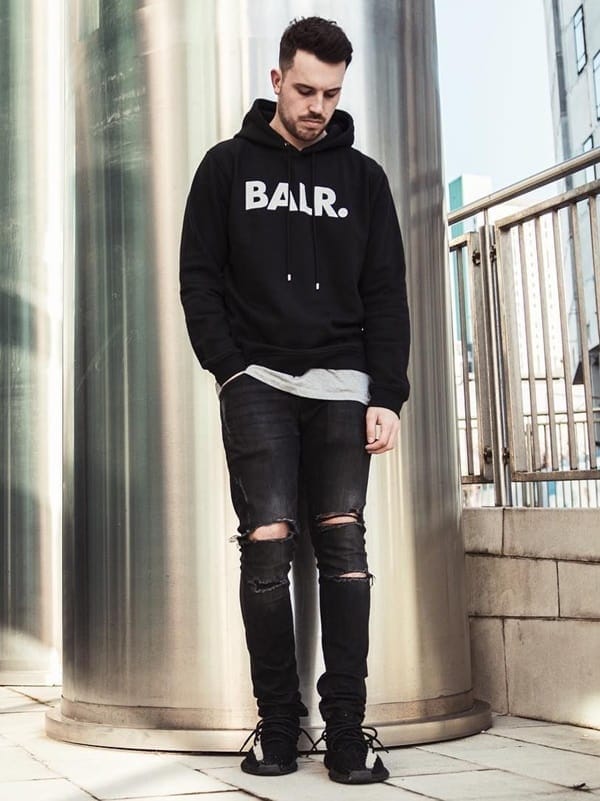 Image Source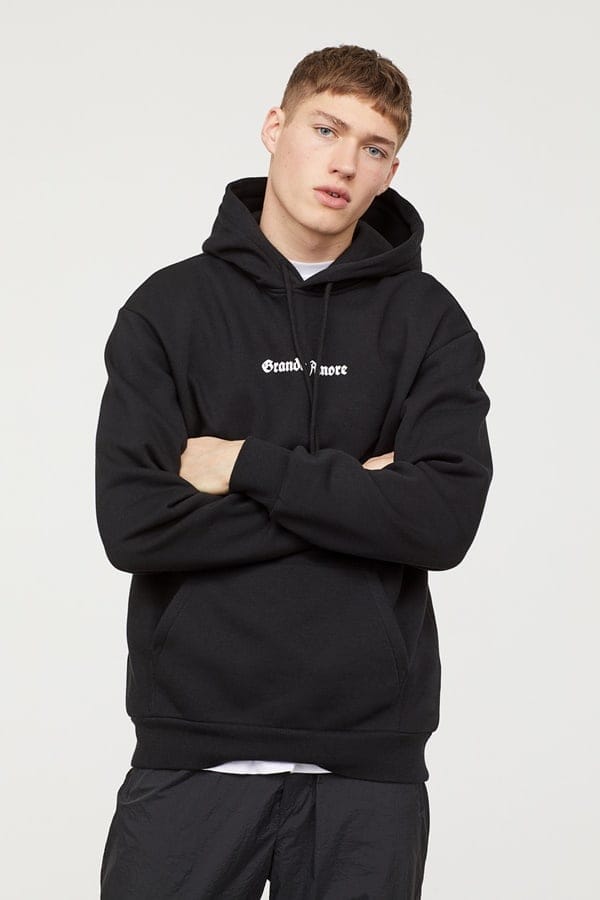 Image Source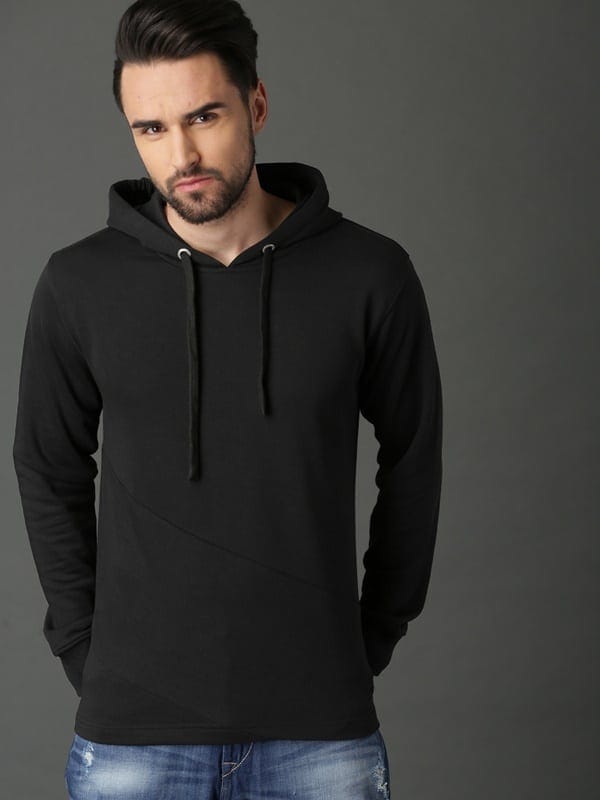 Image Source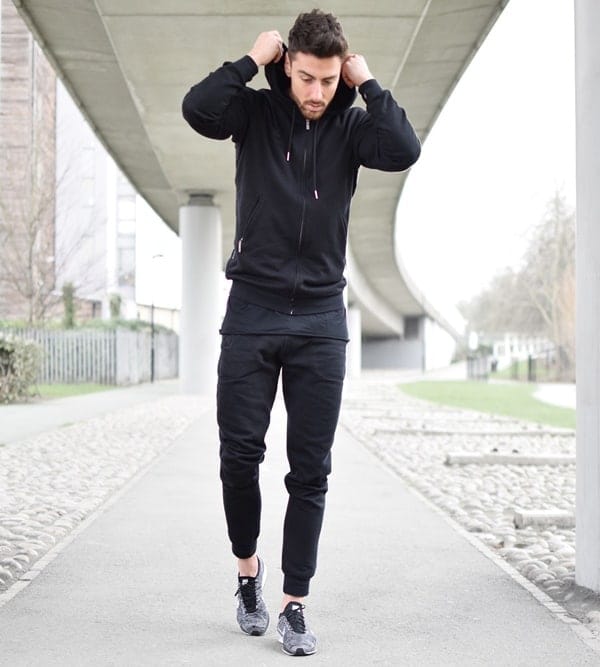 Image Source
Also, Read:
Whenever you need to have a sharper look instead of a sloppy look, you must go for these fashionable black hoodie ideas for men without giving any second thought. They are excellent at the comfort level and will make you look awesome. At last, nowadays…it's really difficult to think of any one item of clothing that is equivalent to hoodies in terms of colors, size, fit, and design.