Dudes! Do you find the blue jeans white shirts duo boring? No worries anymore! Blue jeans white shirts are among one of the essential pieces you must own in your wardrobe. So, go ahead and read all about blue jeans and white shirt outfits ideas for men and learn how to make your outfit look more interesting.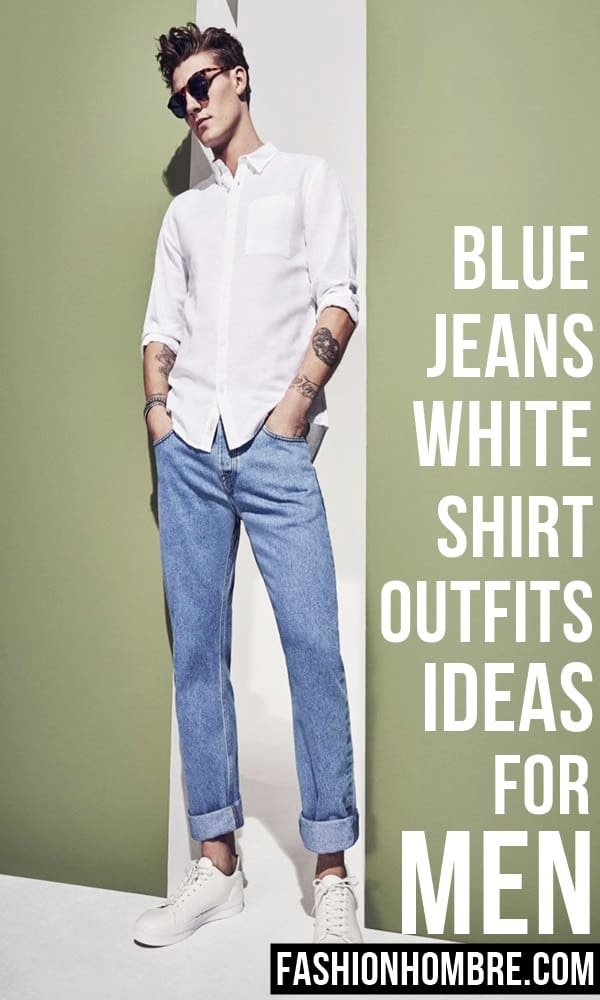 Besides this, as summers have approached so it will be a safe option to stay away from dark coloured outfits to avoid sweat spots. Lightly shaded attire is a perfect choice for summers and blue jeans a white shirt is an essential classic look that one must give it a try in summers. Scroll below to see the stunning blue jeans and white shirt outfit ideas. Also, here we have some of the Best Grey Suit Brown Shoes Styles For Men you can totally own. Have a look-
Blue Jeans And White Shirt Outfits Ideas For Men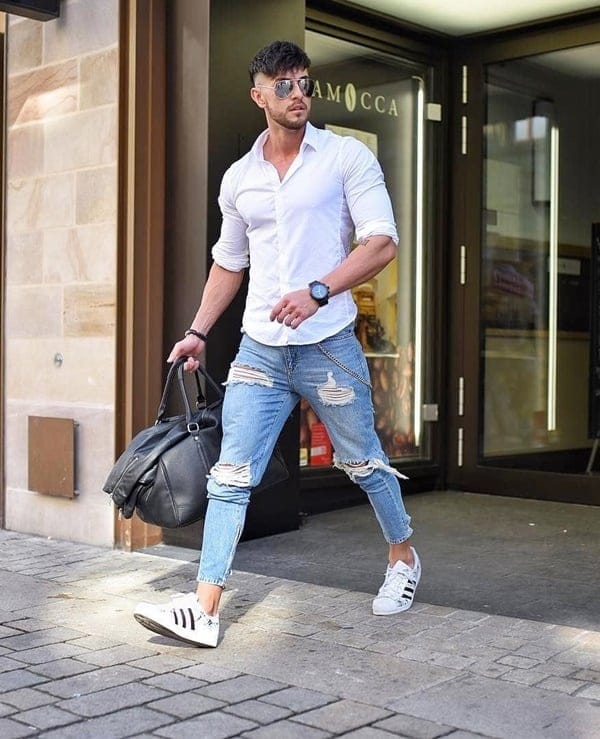 Image Source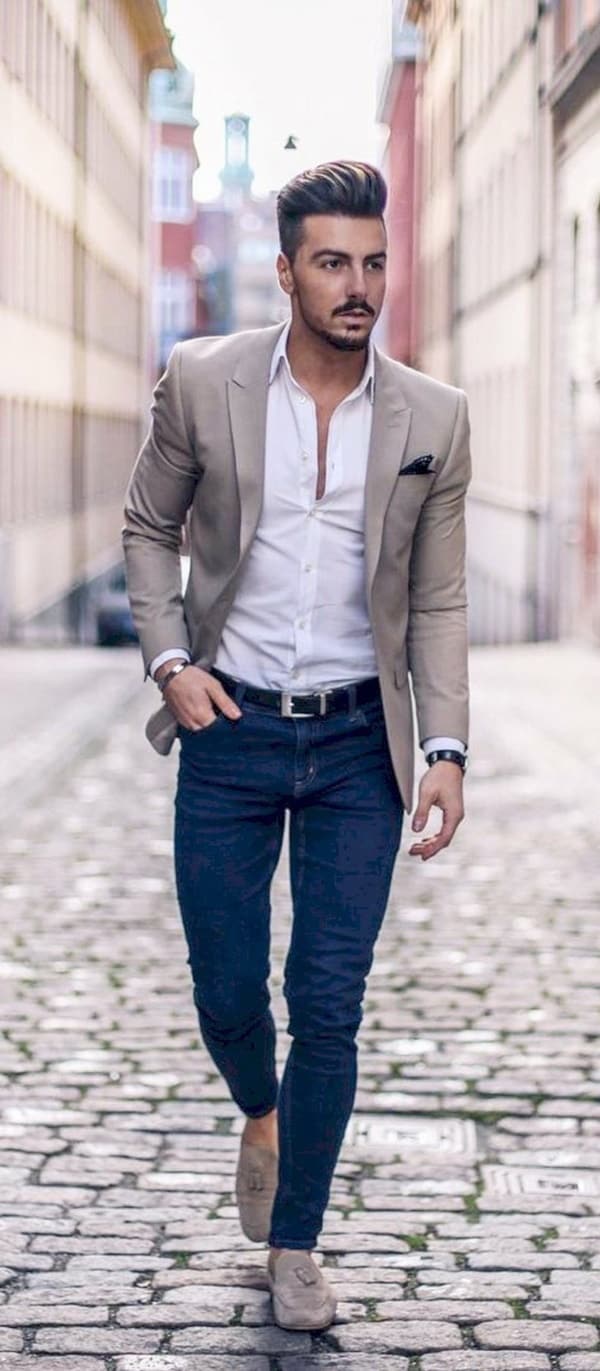 Image Source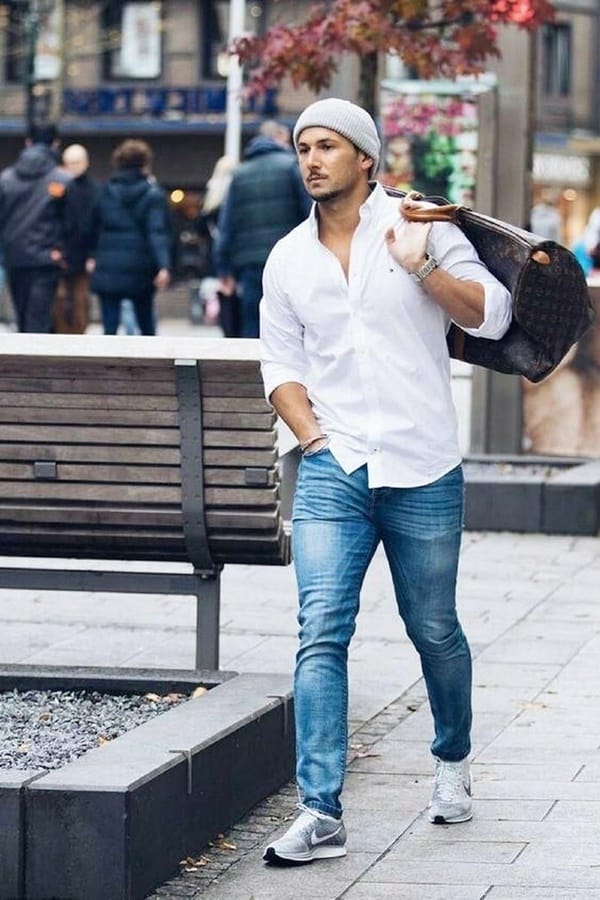 Image Source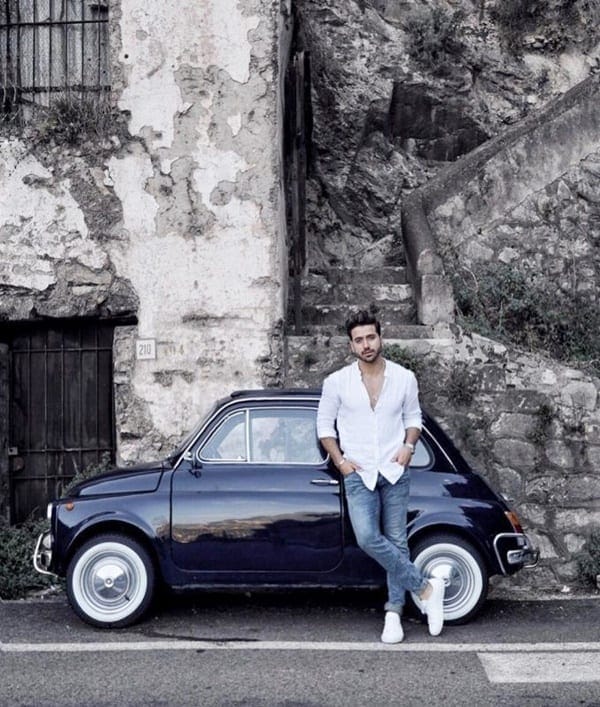 Image Source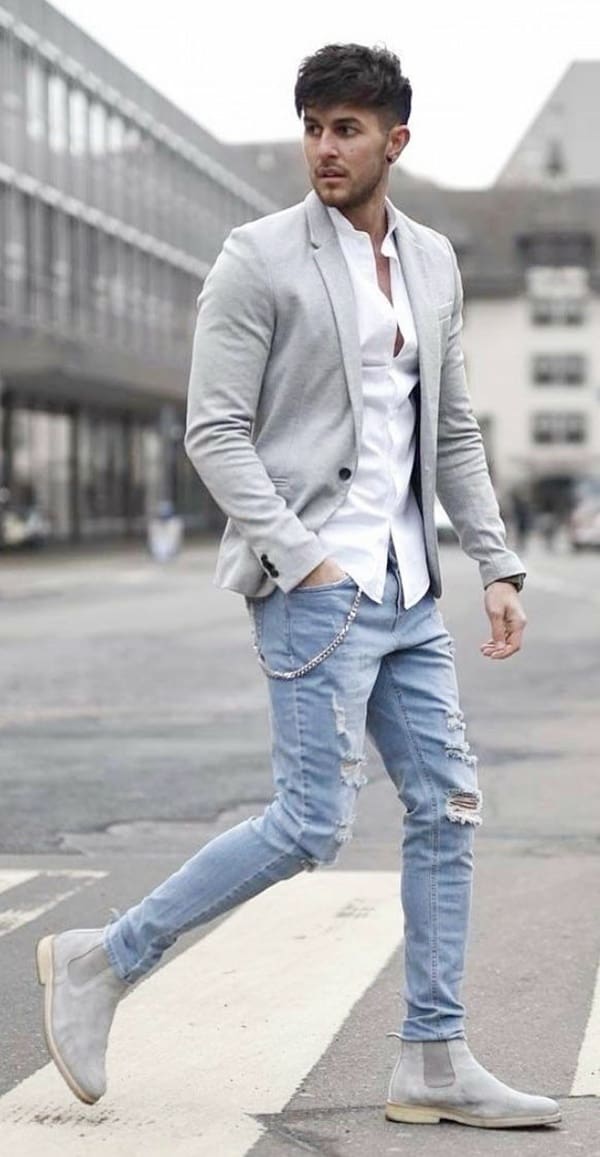 Image Source
The Casual Blue Jeans White Shirt Outfit!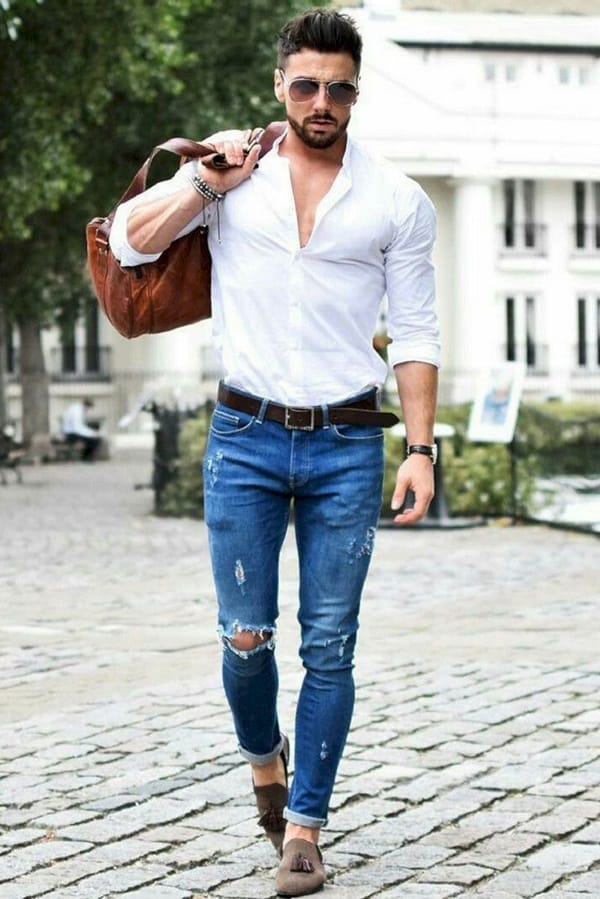 Image Source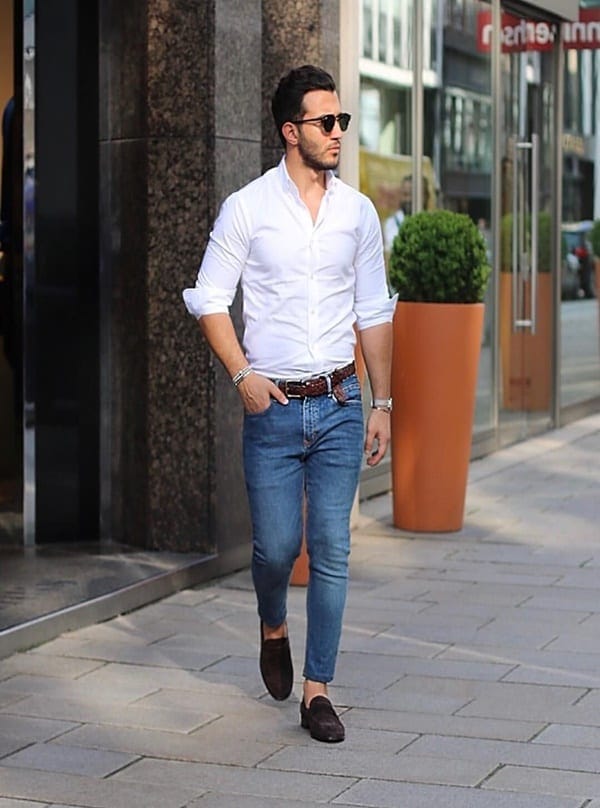 Image Source
If you're on the hunt for a casual yet modish getup, pair a white shirts with blue jeans. Both the pieces are totally comfortable and look great when paired together. When it's the question of pairing it with the right footwear, this outfit is complemented well with white leather low top sneakers.
Swag Style!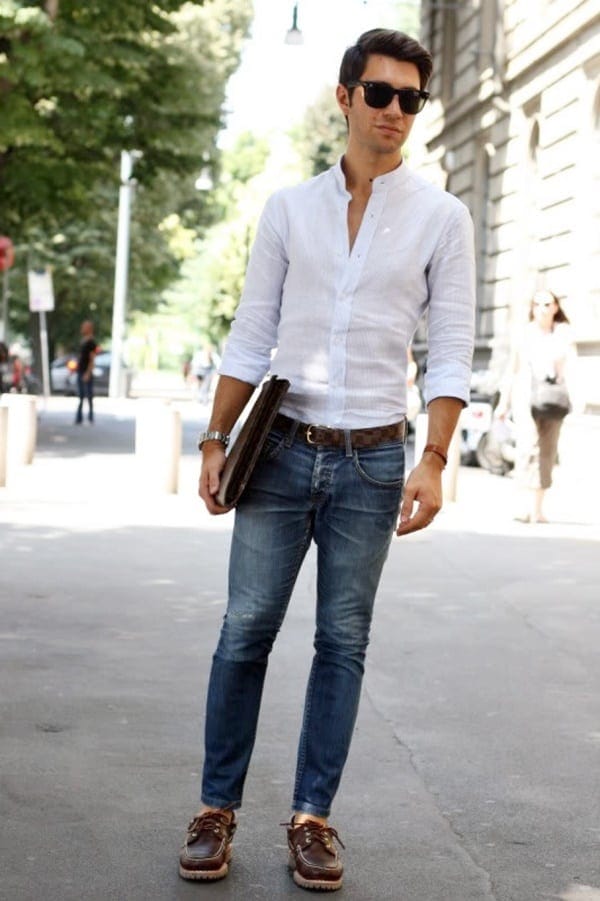 Image Source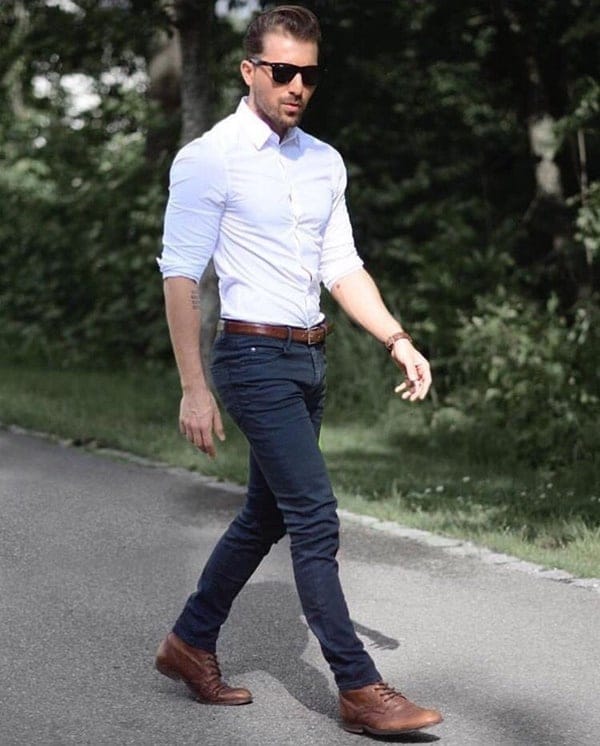 Image Source
Yes, being a dapper dude doesn't take that much work. Just consider teaming blue jeans with a white shirts and you'll look absolutely amazing. When it comes to shoes, dark brown leather loafers work nicely with this ensemble. Add a glam twist to your look, by adding shades.
Street Style!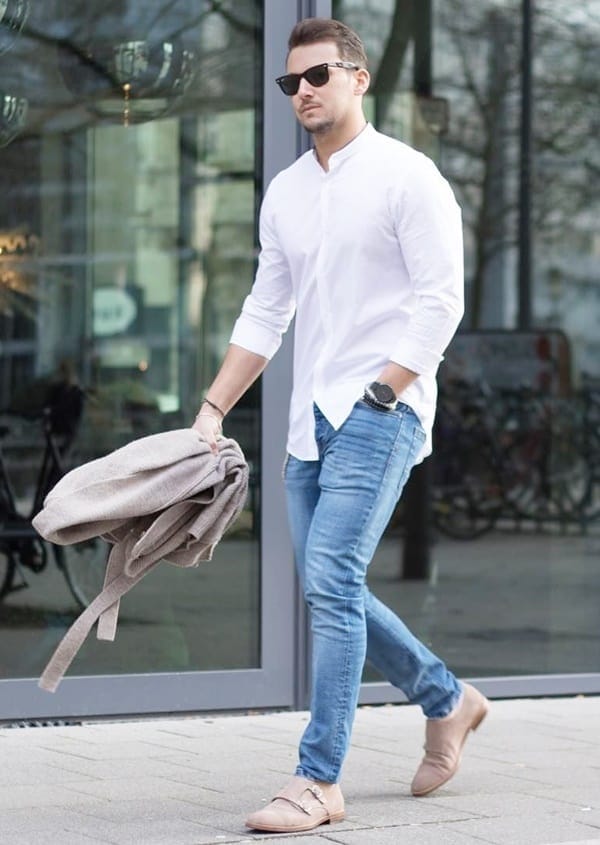 Image Source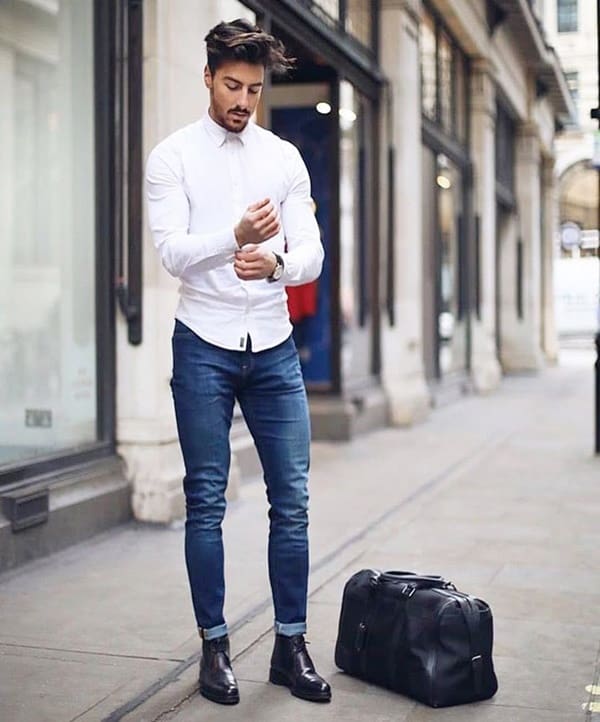 Image Source
If you're all about comfort dressing when it comes to street fashion, you'll love this cool pairing of denim blue jeans with a white button-down shirt. And if you want to instantly add up the oomph to your street look, spruce it up with dark brown leather oxford shoes.
Blue Jeans White Shirts For Formal Dinner Date!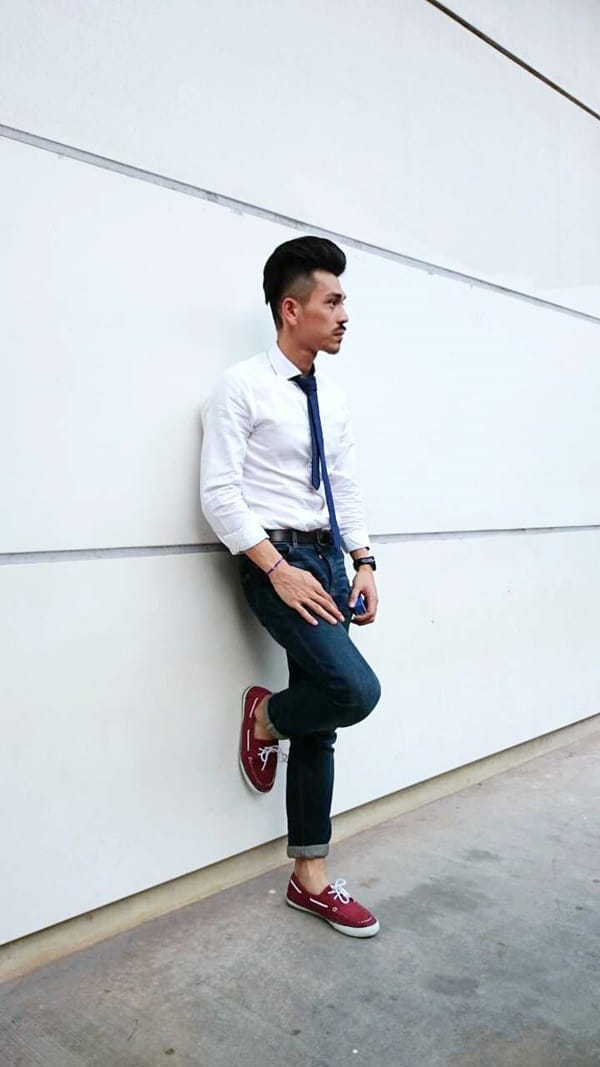 Image Source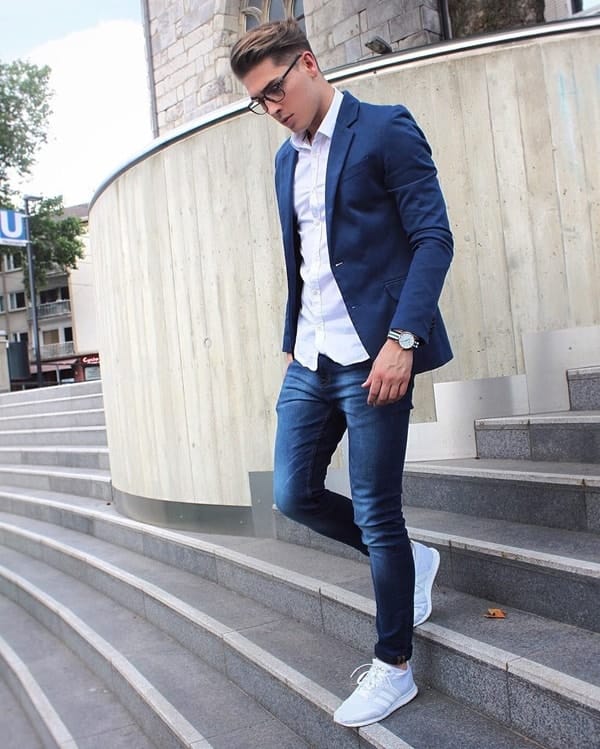 Image Source
Are you after a sharp ensemble, go for blue jeans and white shirt outfits ideas for men. The outfit combo helps you look on-trend and ready for a dinner date with your beloved without spending too much time searching through your wardrobe. The look is traditional yet screams style. Here in this guide, we gathered some of our favourite dark jeans outfit ideas for men, give them a must try to look awesome in your everyday life.
Light Blue Jeans Paired With Checkered Shirts!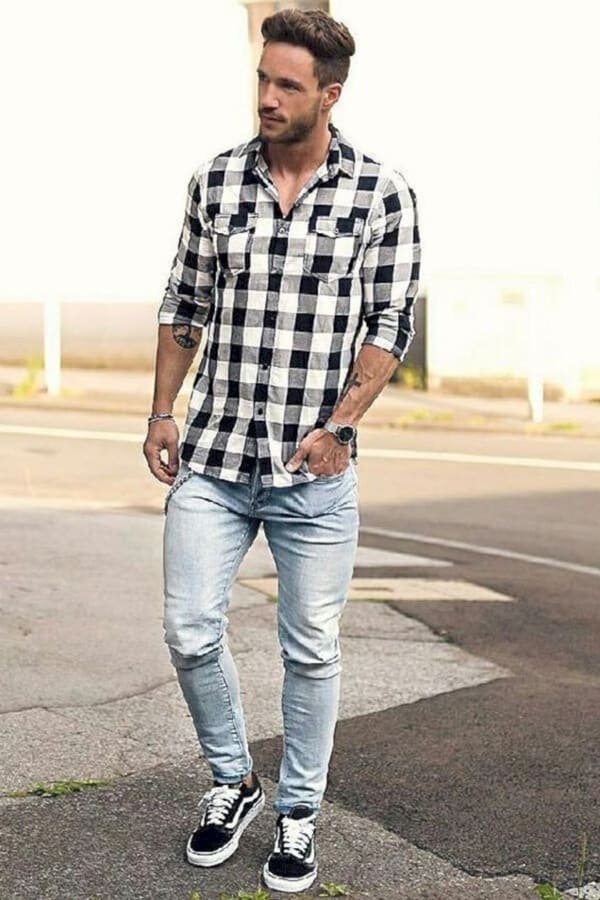 Image Source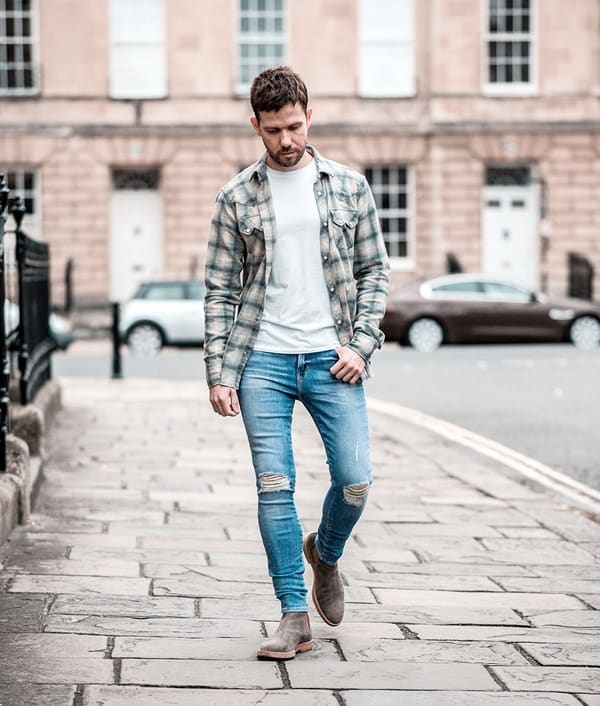 Image Source
The combination of light blue jeans with a checkered shirt is super easy to throw together without any second thought. Guys! You must have at least one piece of checkered shirt in your closet if you're looking for a completely new look to go out for a casual outing with friends.
Classy White Shirt And Blue Jeans Combination!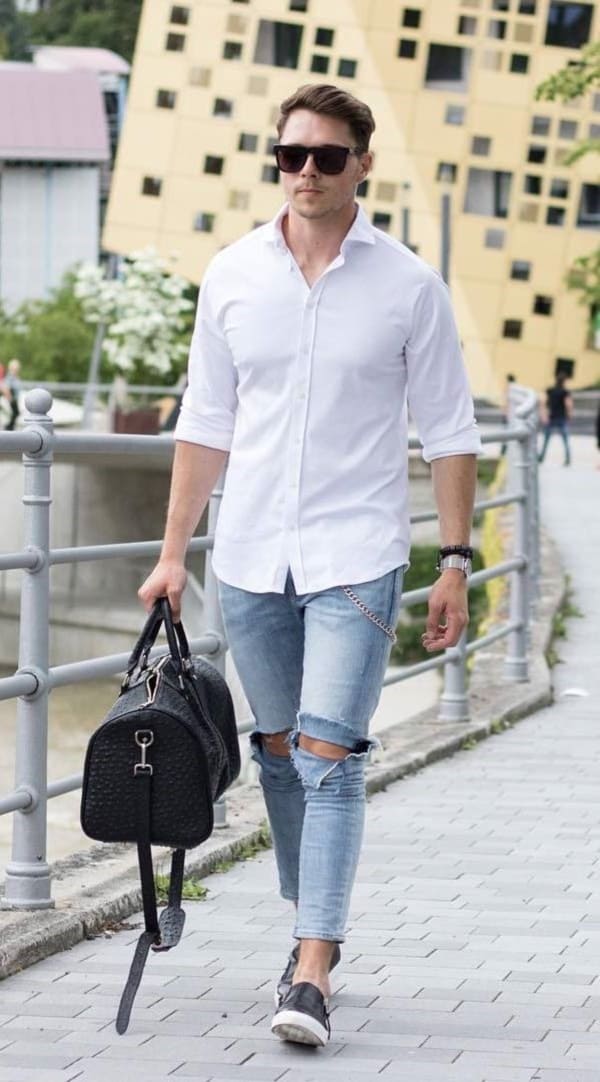 Image Source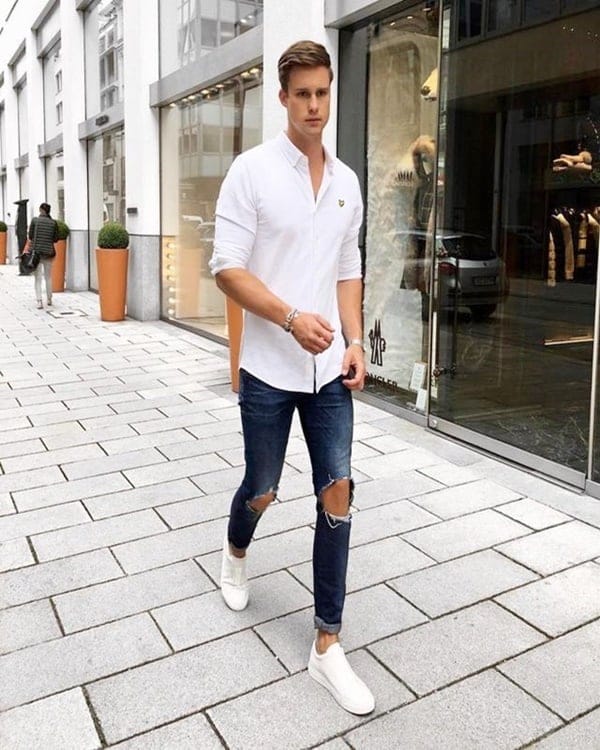 Image Source
You would be surprised to know? When hanging out with friends for the weekend, cropped blue jeans with white button-down shirt will always be the first and preferable choice. Add headphones for an extra funky look.
Blue Jeans White Shirt To A Wedding!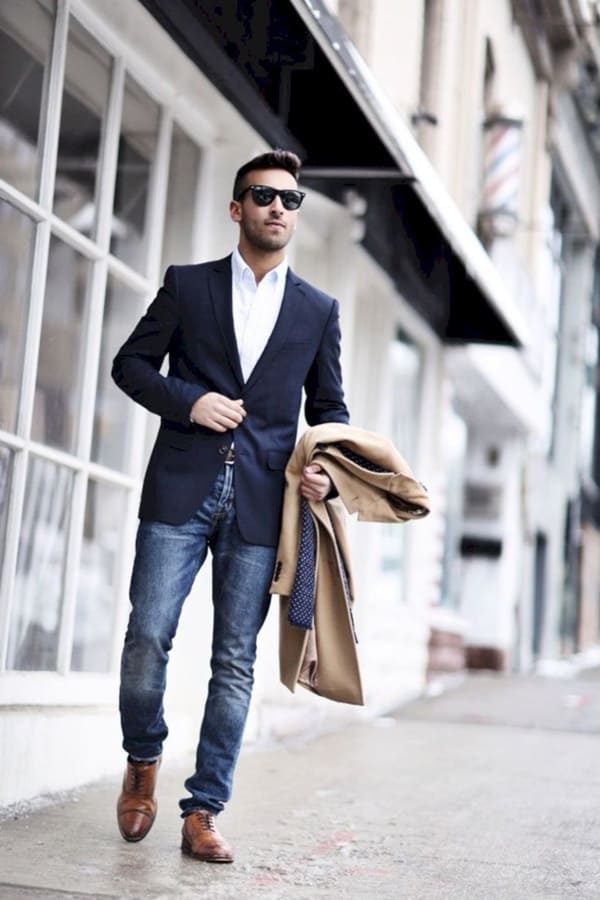 Image Source

Image Source
To enhance your style statement, wear your favourite white shirts with an electric blue blazer and jeans. Throw in a pair of brown leather casual boots to add a strong and masculine feel to any getup. Remember, there are some charisma and simplicity that comes from wearing a white shirt. Here we've rounded up some of the best combination outfits for men so that you spend less time deciding what to wear and enjoy enough time wearing it.
Traveling Style With A Leather Belt!

Image Source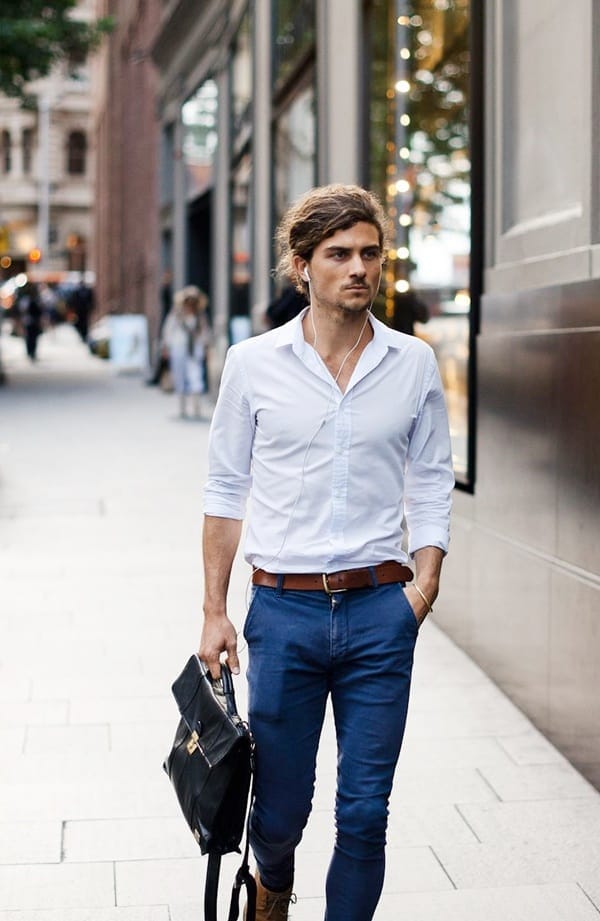 Image Source
The combo of blue jeans and a white shirts is easy to make up in no time. Both garments are totally comfortable and will look great together. Match this outfit with a leather belt and add headphones to achieve a classy hipster look.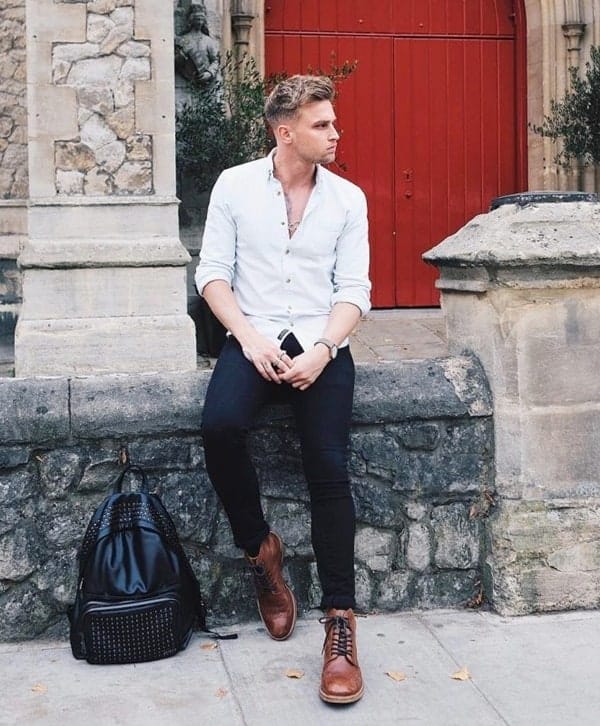 Image Source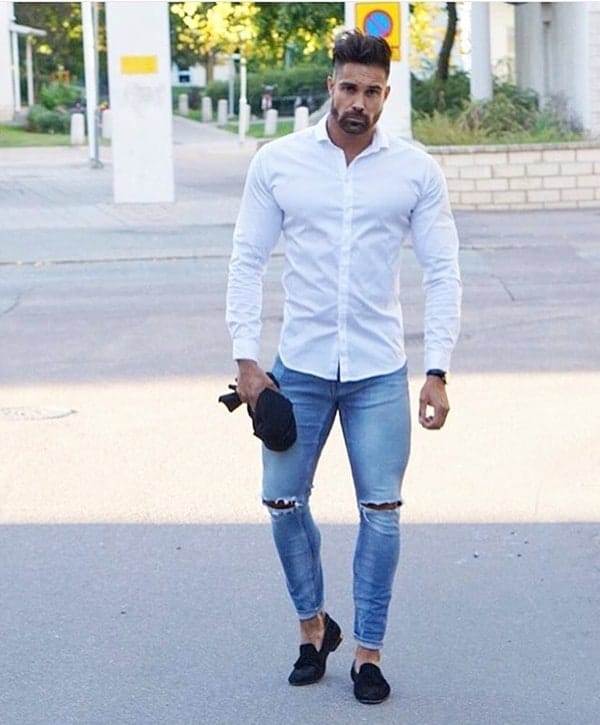 Image Source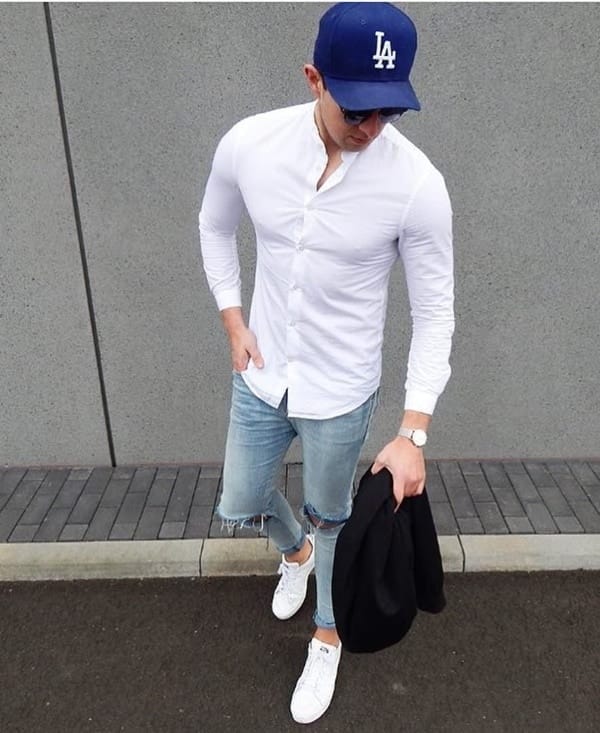 Image Source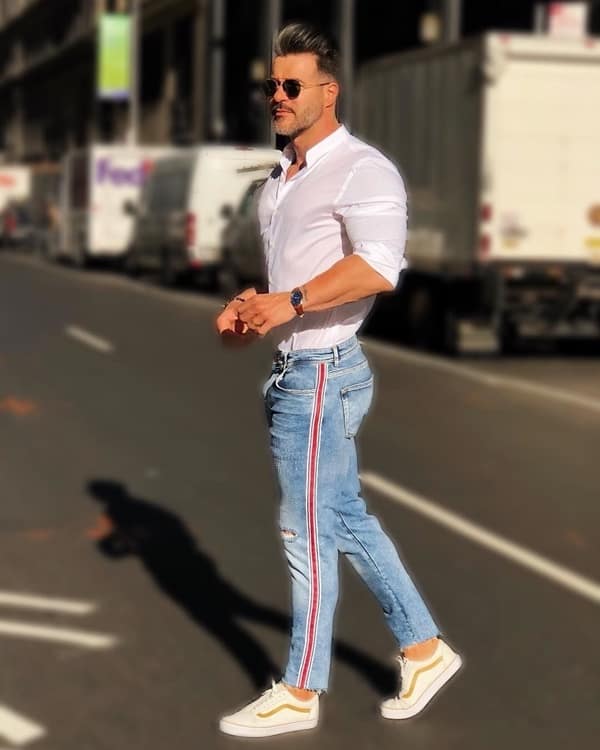 Image Source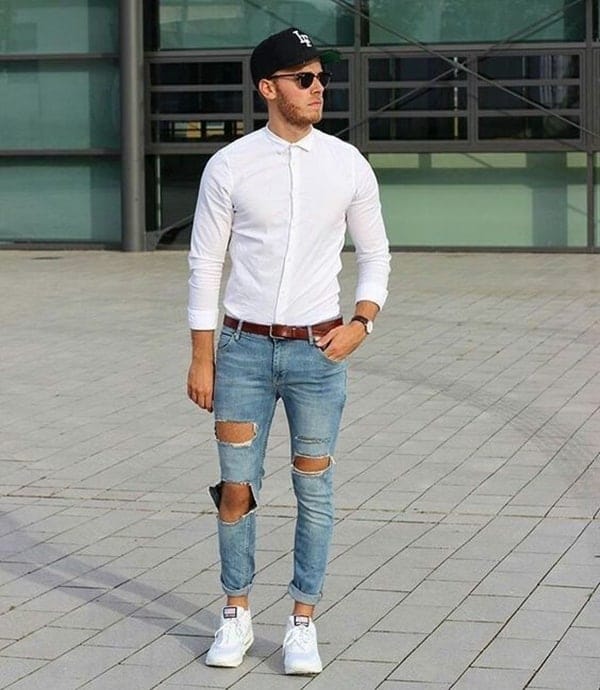 Image Source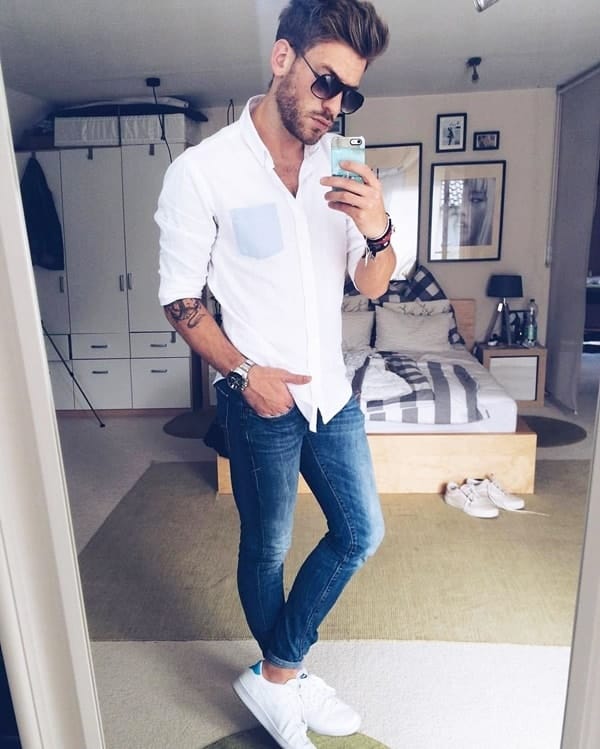 Image Source

Image Source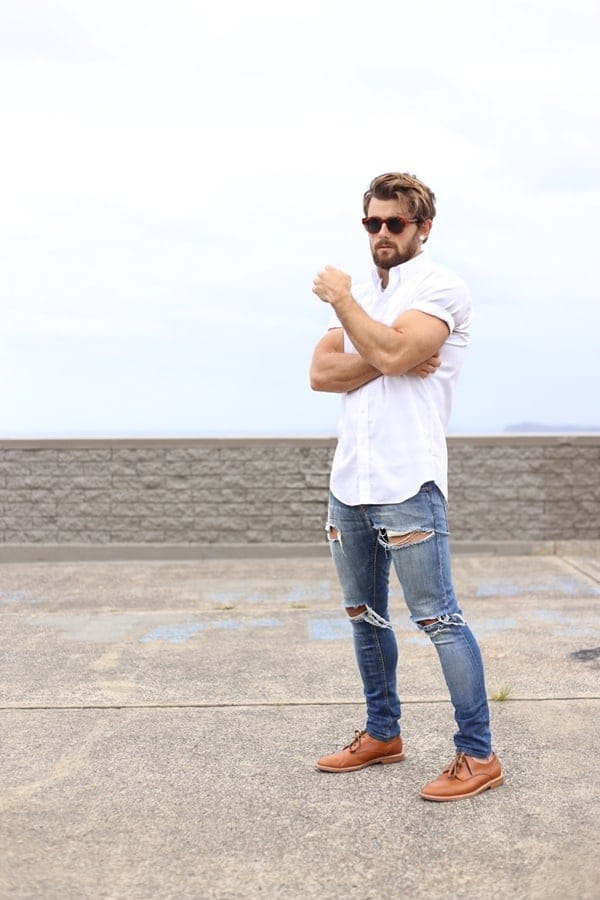 Image Source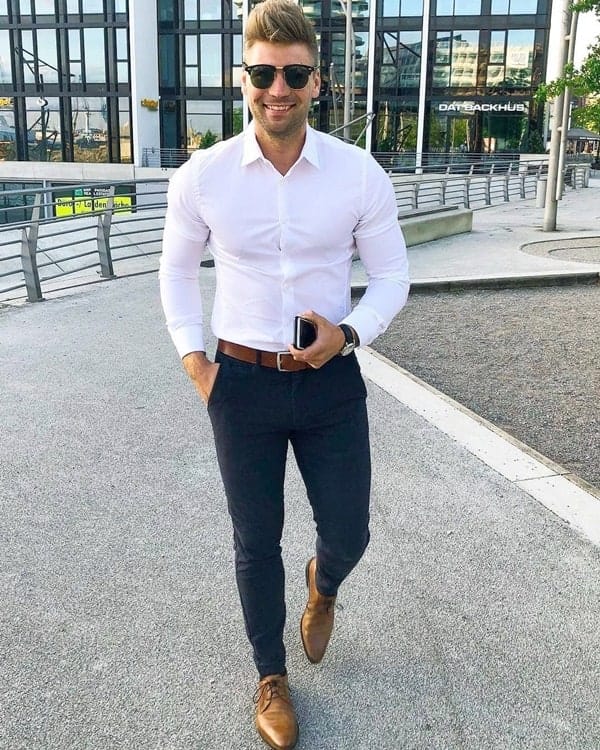 Image Source
Now, we hope you would understand better that if you are not creative with your clothing item, how can you ever be good at dressing impressively? The combination of blue jeans and white shirt outfits ideas for men has endless potential and is rather versatile. This combo offers various options depending upon how you pair them with blazers, shoes, and sunglasses. For the greatest impact, you can try out the collection of Best Shirt And Pant Combinations For Men we have here-