Have an invitation for a semi-formal event and confused to choose your outfit? Don't worry. Fashion candidly has no rules. If you are confident with it then you can make your own rules. When you are looking for semi-formal outfit ideas for men, you need to know the difference between formal and semi-formal outfits for guys before choosing any attire. Note that semi-formal outfit is less dressy and it is the low version of a formal outfit. Without the dressy look, the semi-formal outfit looks stylish which means in the semi-formal event you can wear a bow-tie also. Have a look on below semi-formals. Here we present Black Jeans Outfit Ideas For Men. Have a look-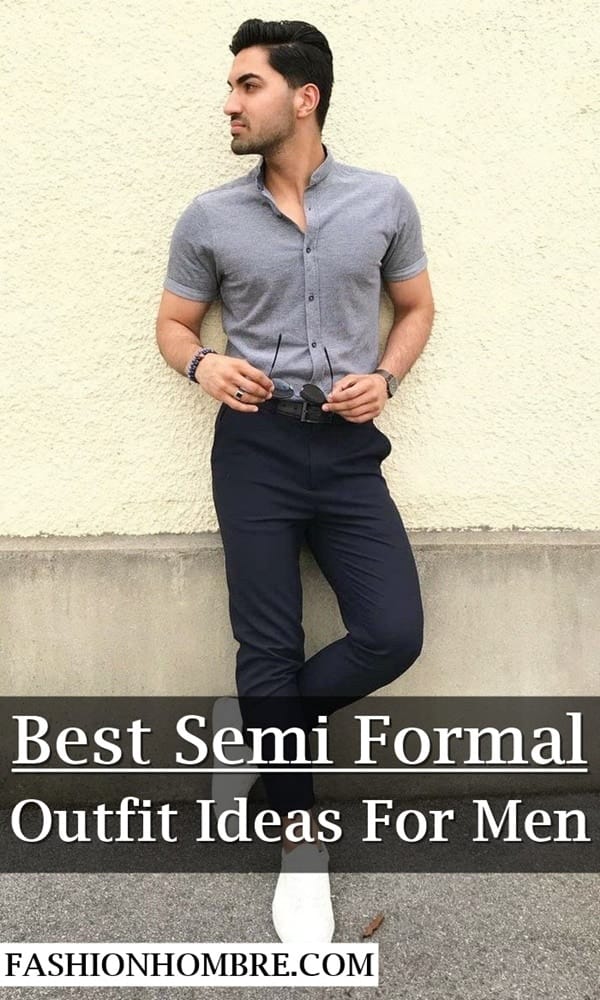 Best Semi-Formal Outfits For Men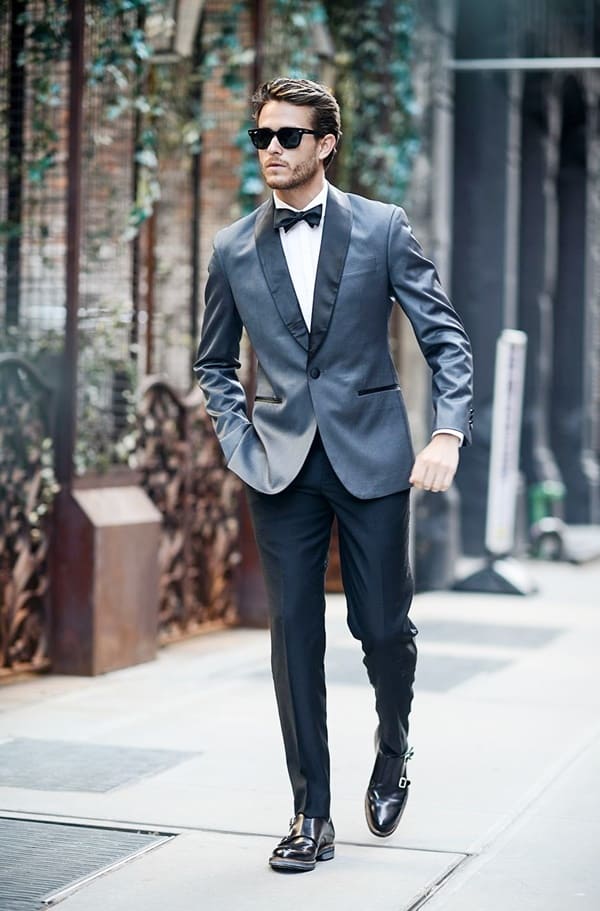 Image Source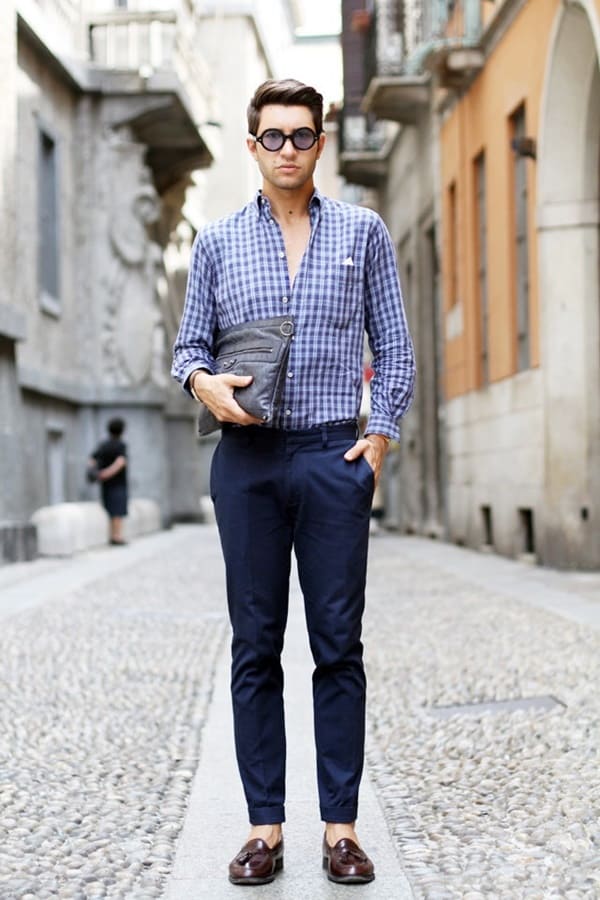 Image Source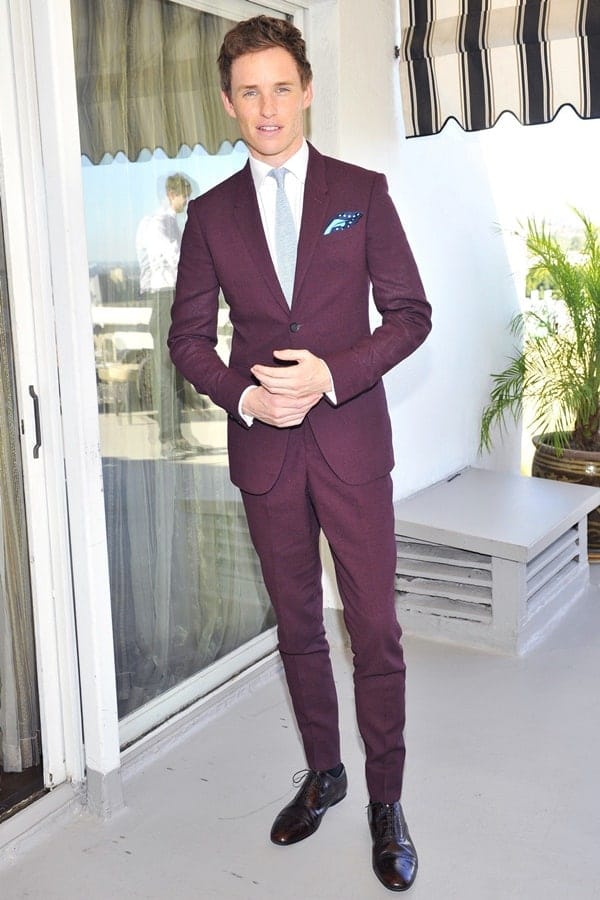 Image Source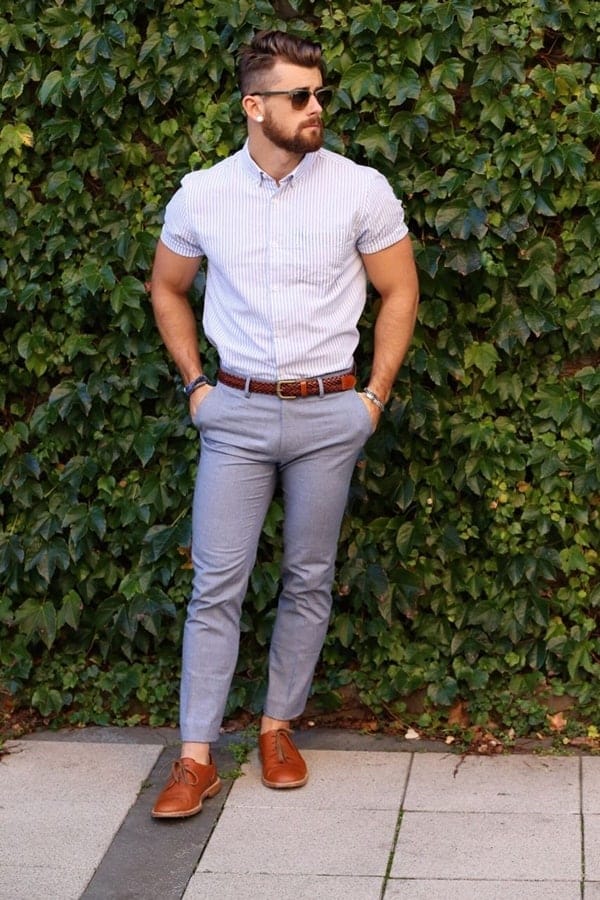 Image Source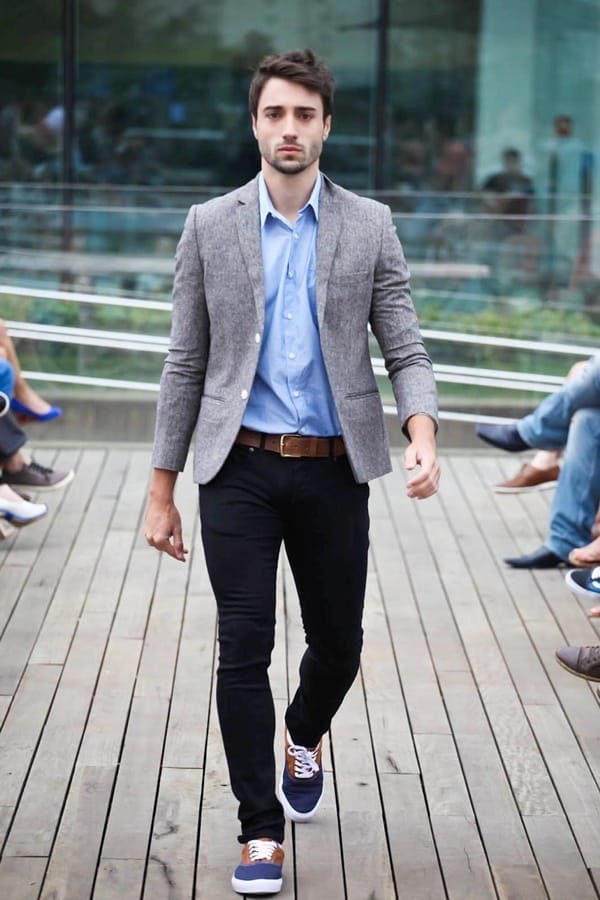 Image Source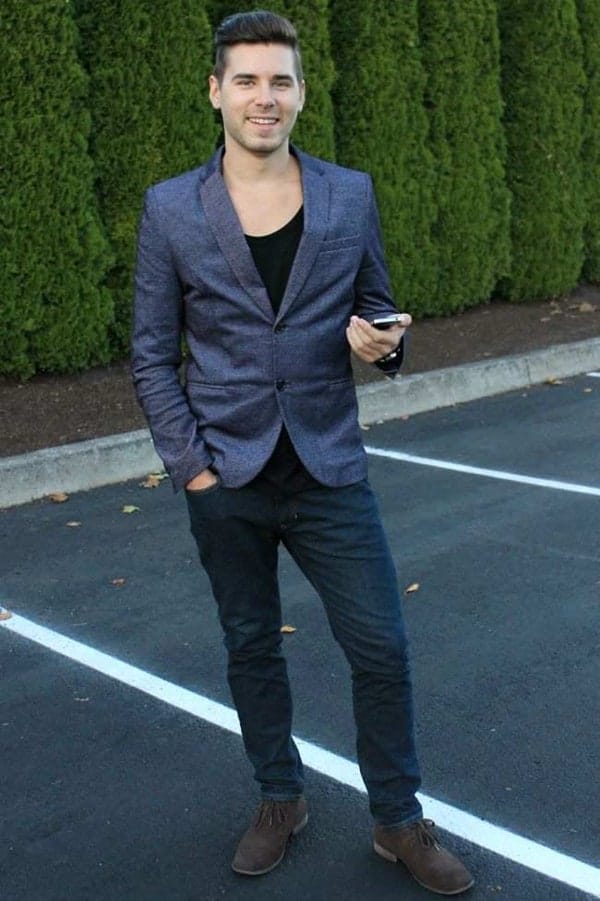 Image Source
A Bold Dark Suit With Black Tie

Image Source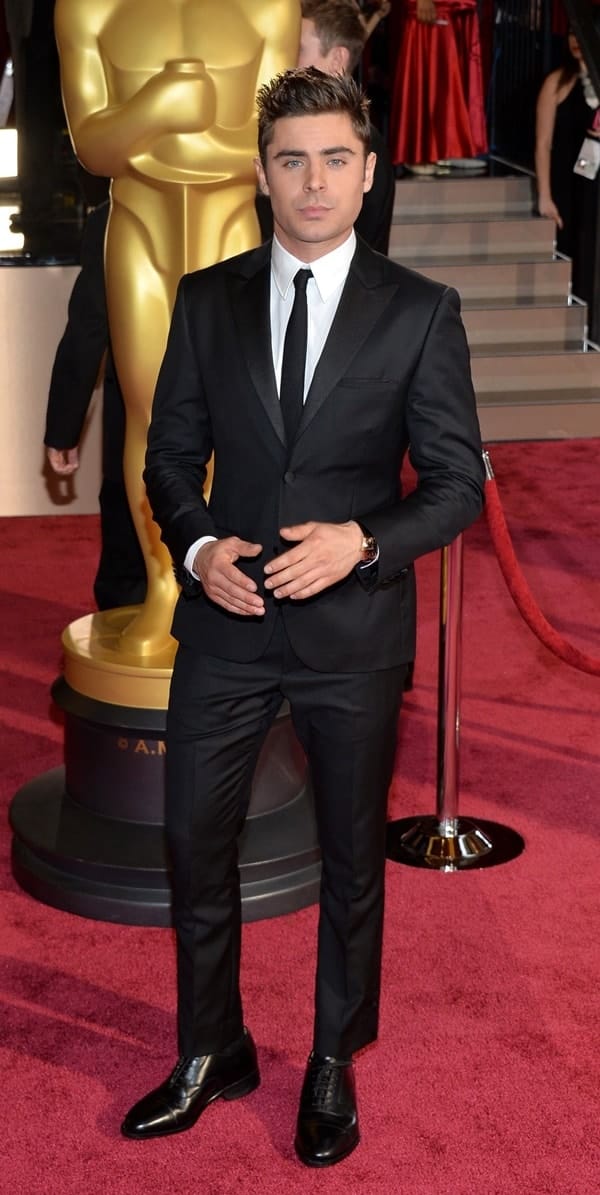 Image Source
It is the best semi-formal attire for men for the evening event. You can use it in any event and attract all the limelight of that event. Most men choose this bold attire and it is acceptable in any kind of evening event. You can go with this dark suit with a black tie, matching vest and snickers.
Printed Dress Shirt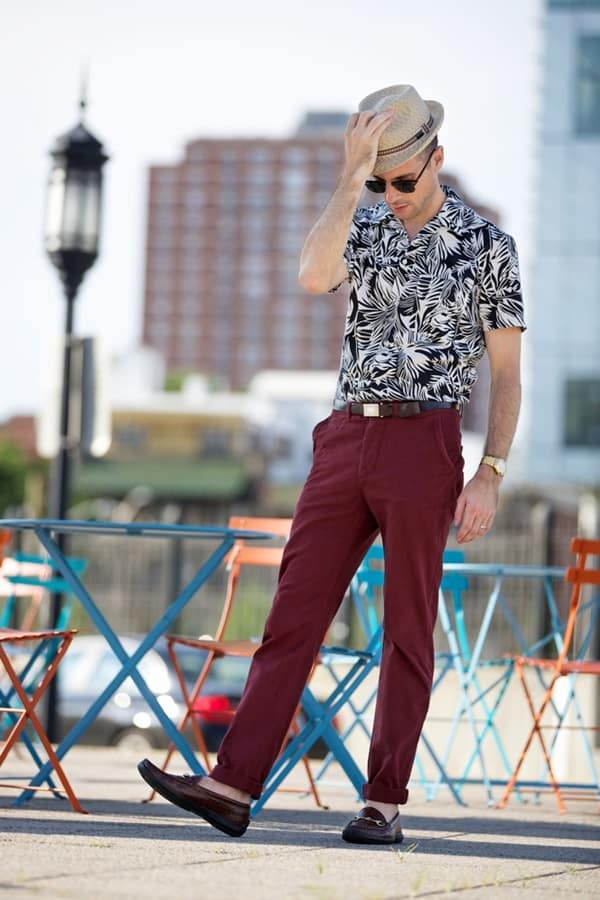 Image Source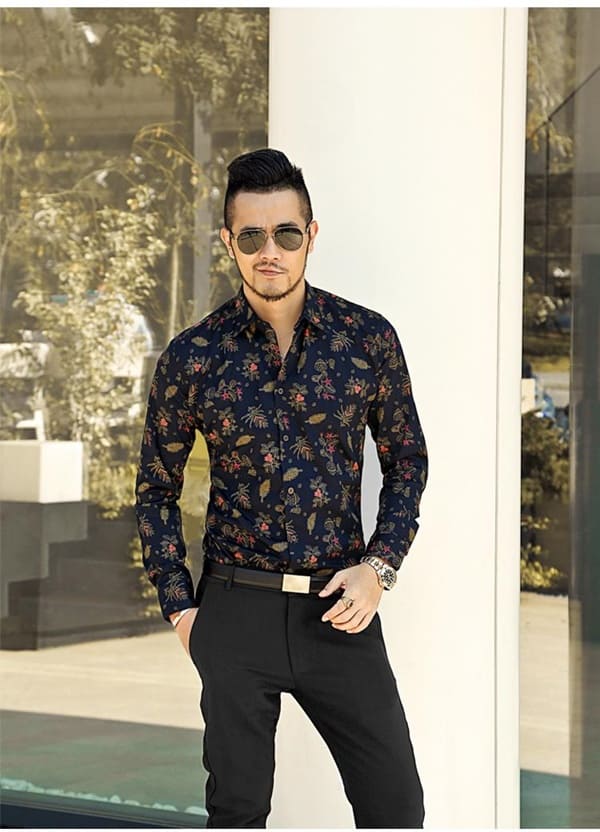 Image Source
If you are confused to choose semi-formal outfits for men, then a printed dress shirt is the perfect one. It will be an unbeatable and attractive combination of a printed dress shirt with a black pair of slacks to attend a semi-formal event. It gives you a stunning look in a simple and neat dress.
Pinstriped Jacket And Plain Suit Pant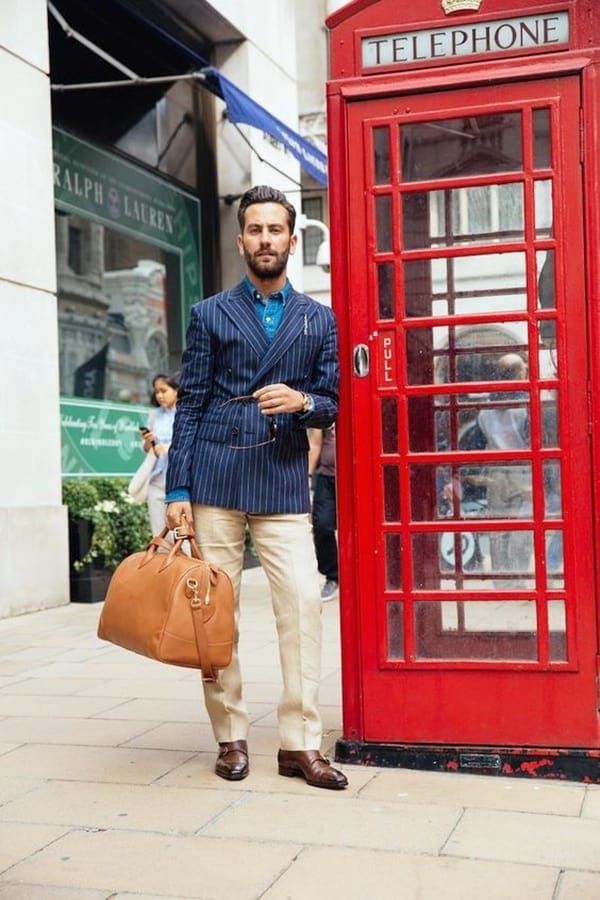 Image Source

Image Source
When you go with pinstriped jacket matching with plain suit pant smartly, it will get some attention. It is so comfortable and relaxed for traveling purposes too. Besides you can wear snickers with this attire which makes it more comfortable and stylish.
White Button-Up Shirt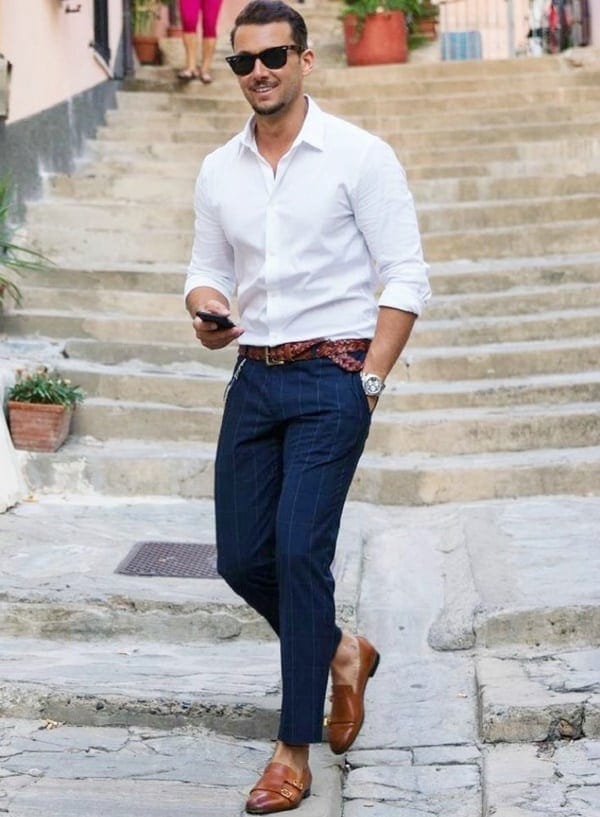 Image Source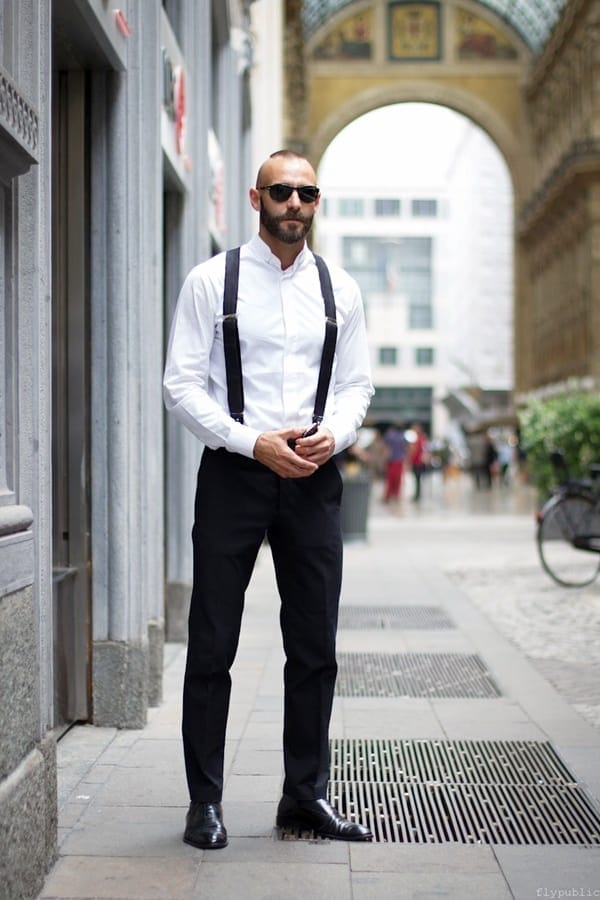 Image Source
If you are not wearing a tie or bow, a white button-up shirt is always suitable for you. When you are looking for semi-formal outfits for men, you must try this outfit. You can rock with this men's semi-formal outfits. If you are wearing a stylish suit then quite careful about your shirt choice. Choose the better fabric shirt that fits you completely for the best appearance. You can take some ideas from these Cool and Stylish Outfits For Guys. Have a look-
Well Fitted Cotton Blazers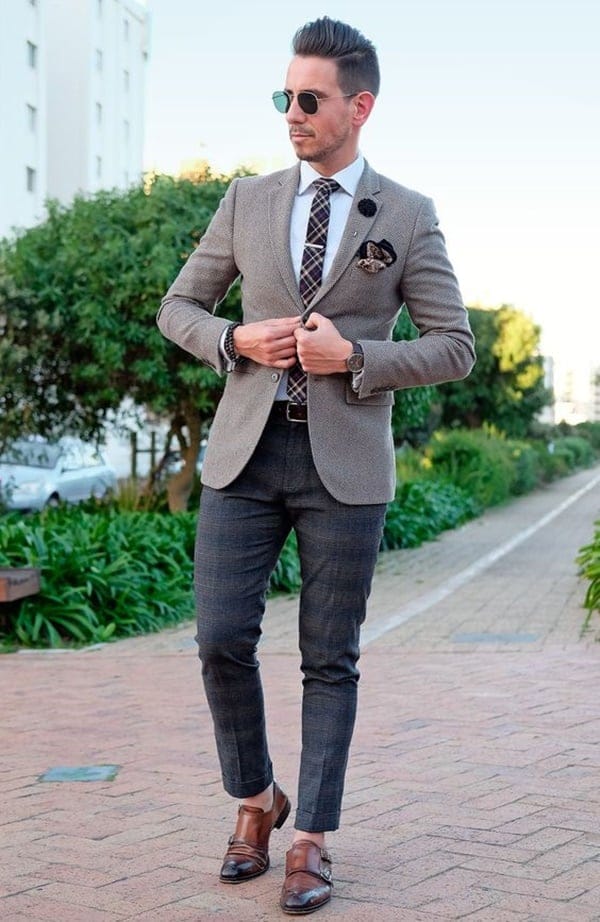 Image Source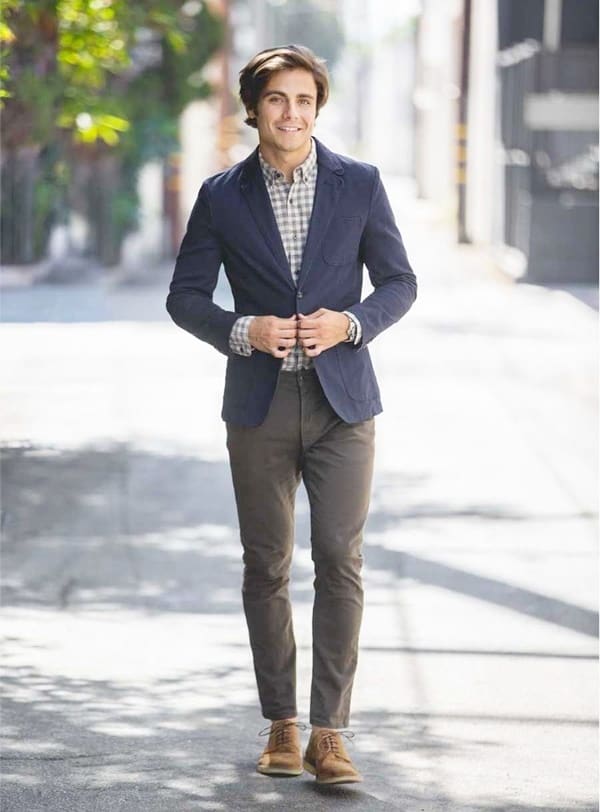 Image Source
Semi-formal clothing for guys is more experimenting appearance but doesn't be scared to experiment it on different occasions. Well-fitted cotton blazer is the classic outfit that you can wear in the day as well as night events. You just have to understand what kind of event you are going and you are ready with this attire.
Simple Dark Suit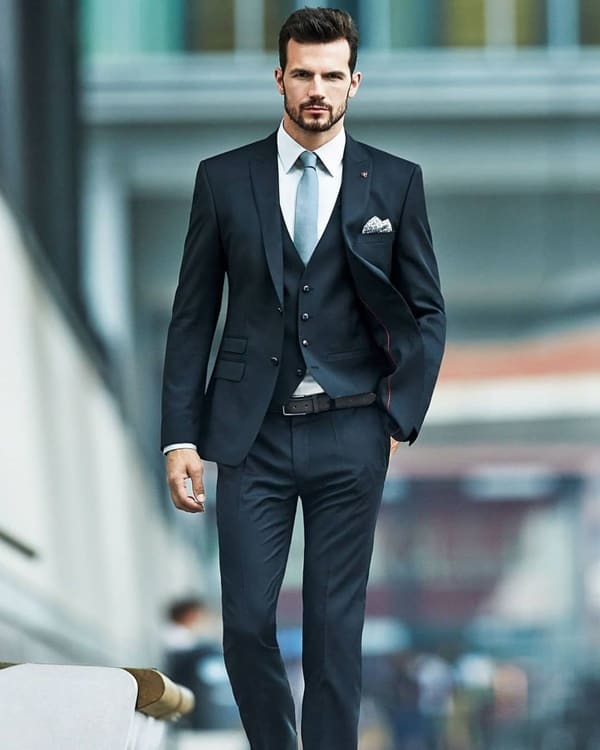 Image Source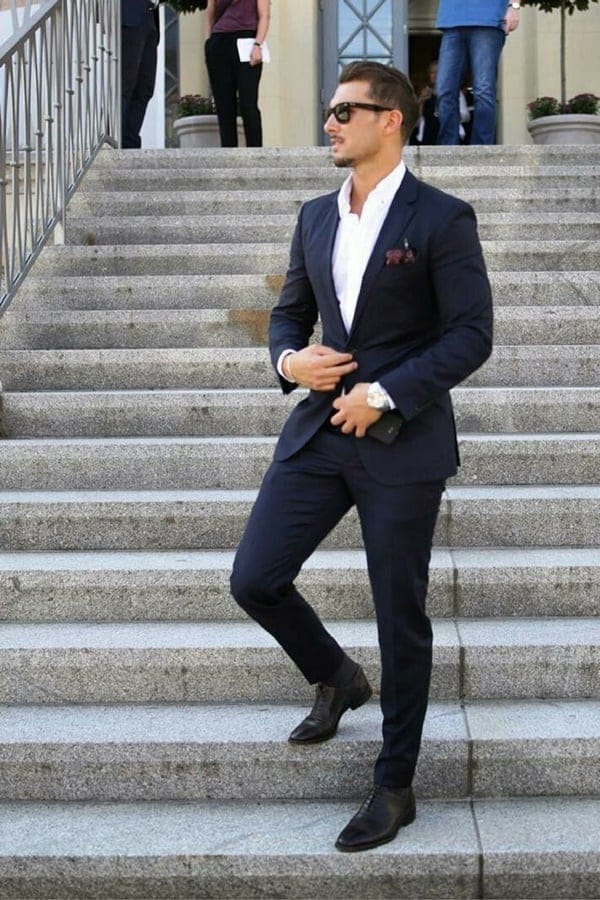 Image Source
If you are going to attend the wedding it is the best outfit for men's semi-formal attire. You have to compliment your style with the wedding time. Dark suits are always classy and suit any age as well as anybody type.
Pocket Squares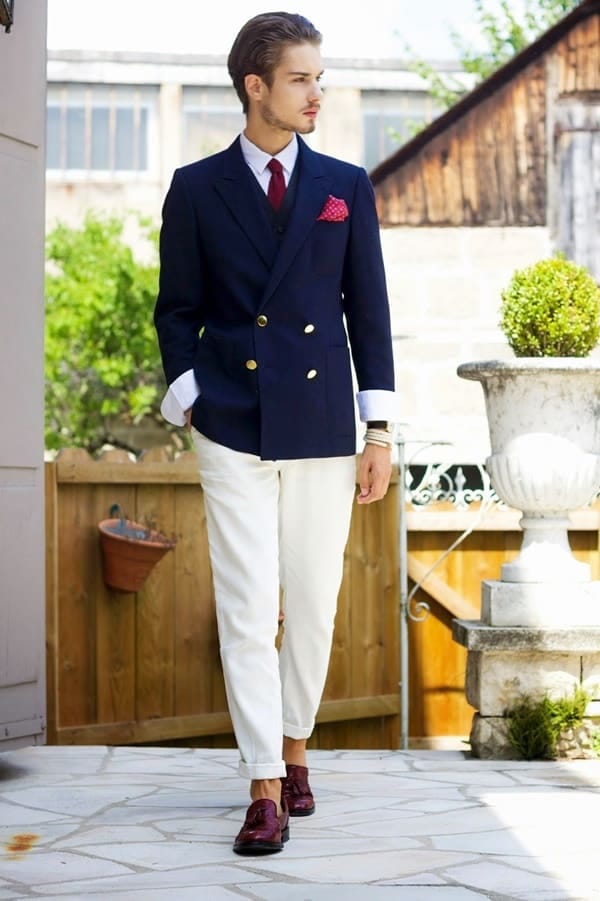 Image Source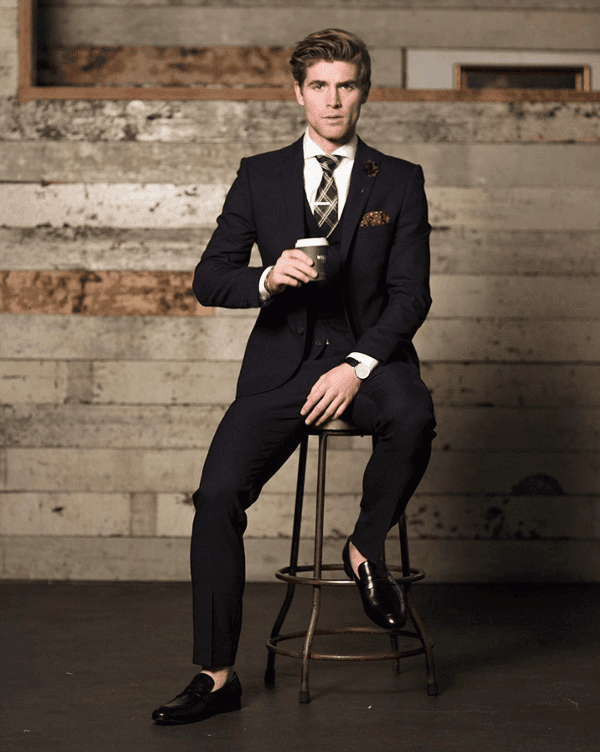 Image Source
It adds style to all the semi-formal outfit ideas for men. When you are going to wear pocket squares choose another color of your shirt so that it can highlight and give a better appearance. Non printed pocket squares can be used if you are wearing printed suits or shirts and vice versa.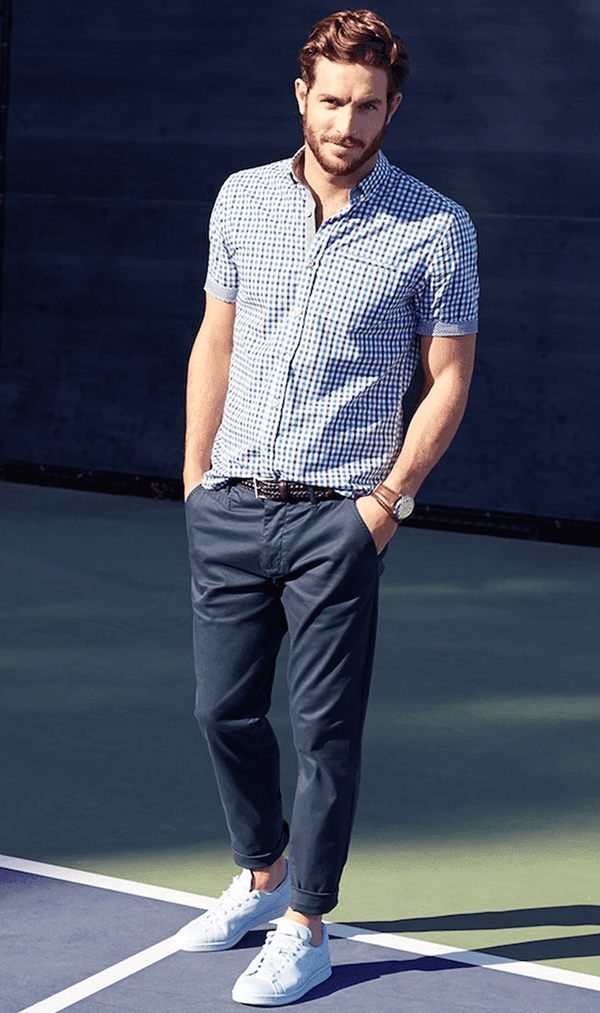 Image Source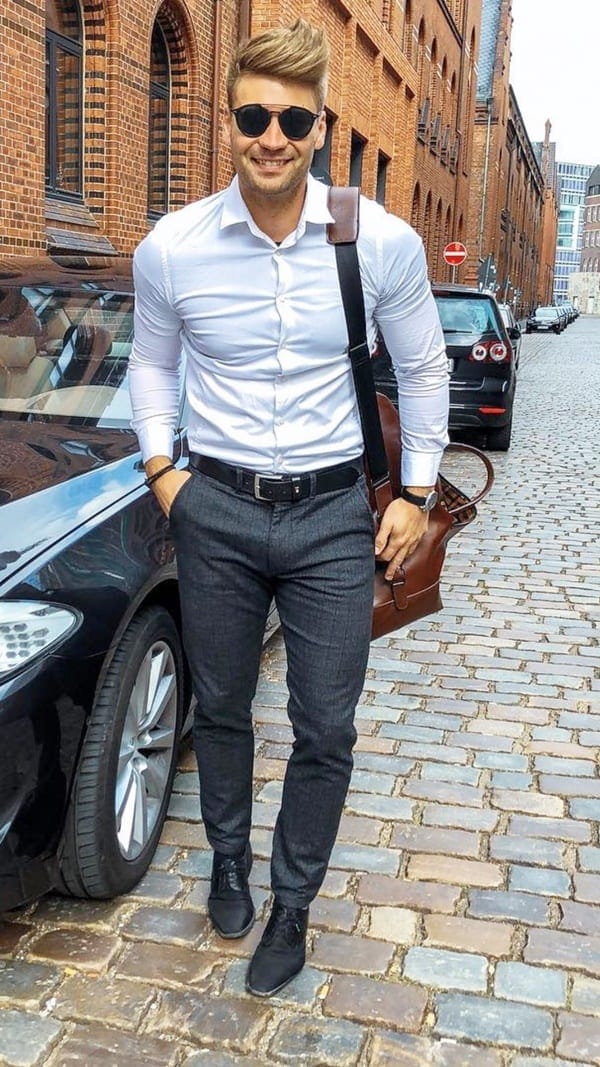 Image Source

Image Source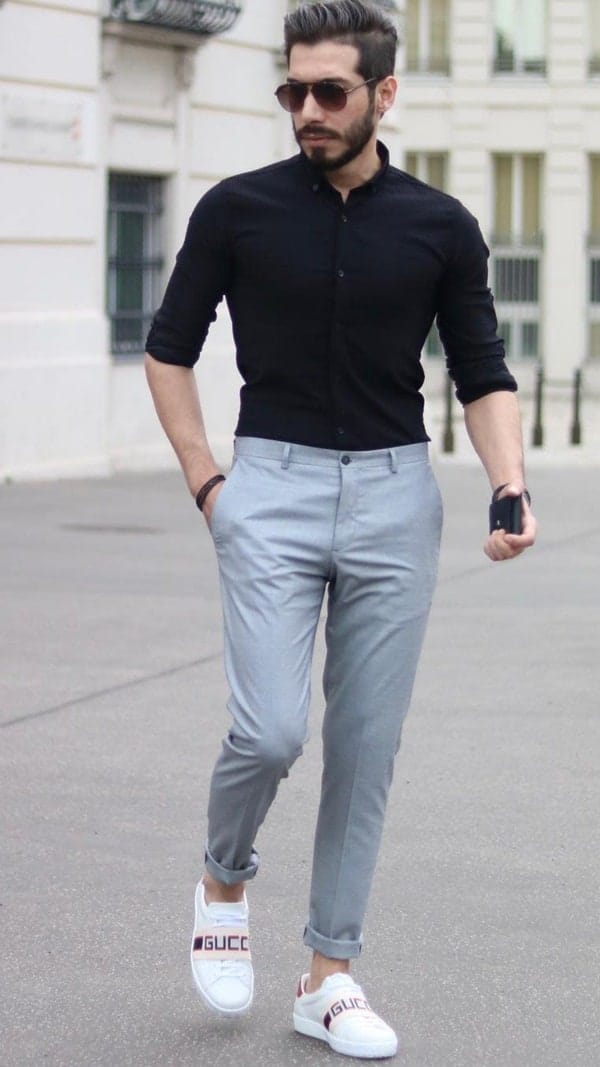 Image Source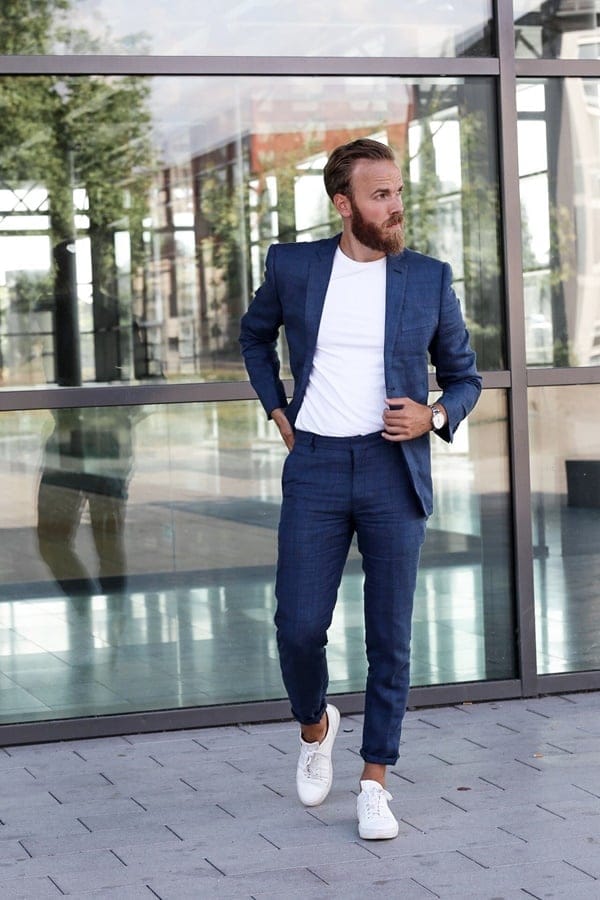 Image Source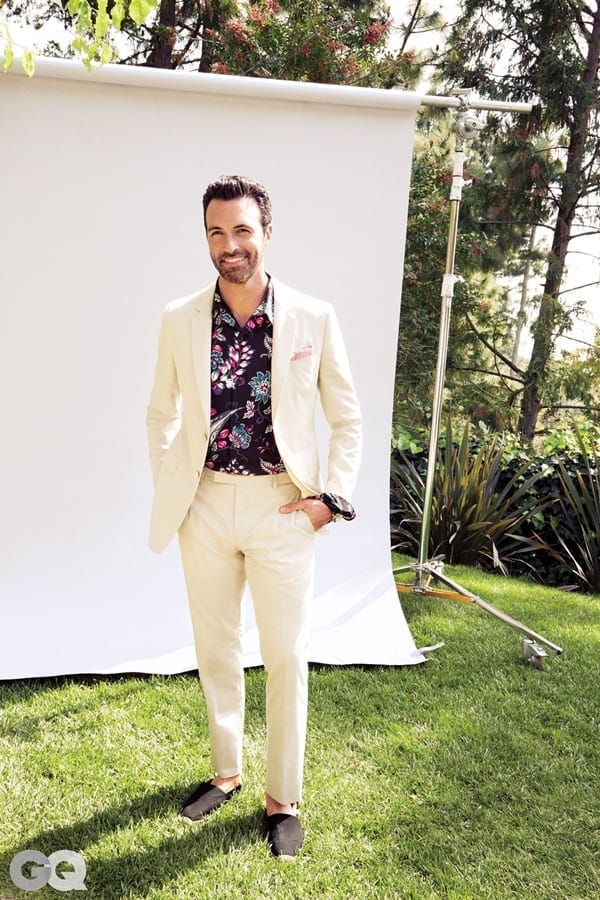 Image Source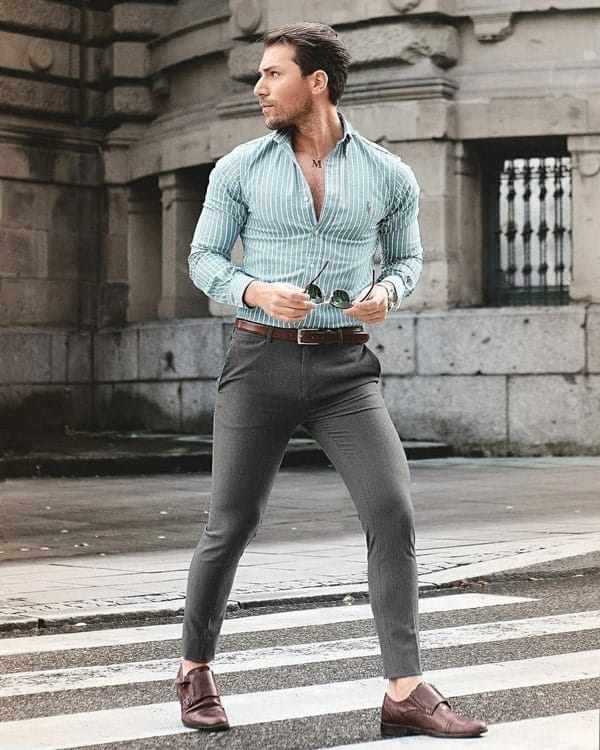 Image Source
Choose easy options when you choose to style with semi-formal attire. The entire above semi-formal outfits for men can help you select the best attire for semi-formal events. Semi-formal outfits can be used in evening events or weddings. You can wear casual outfits like jeans, khakis, and shorts to combine formals with semi-formals. You can go with sneakers and polo shirts. There are various ranges of accessories you can go with. With the use of all the above best ideas, you can dress smartly in semi-formal attire and rule the party. Here we have some Super Stylish Denim Shirt Outfits. Check out-